Visiting Roberto Escobar… Pablo's brother – Medellin, Colombia
|
When you visit Medellin, Colombia you have to take a trip where you will be lead in the footsteps of Pablo Escobar. You can not skip this!! I didn't imagine it to be so litterally ..
Visiting Roberto Escobar – Medellin
You know …. Pablo's Brother…
When they told me the price of this trip I thought it was too expensive so I wanted to cancel. But they told me that they rather didn't cancel. They booked the trip at the brother of Pablo and I should definitely go for it. I would go visiting Roberto Escobar so it would be great!
Even though it was expensive it would be an unforgettable experience…and again.. they rather did not cancel the trip 😉
Hmm…alright, I would be doing a trip that was arranged with the brother of a criminal…Pablo's Brother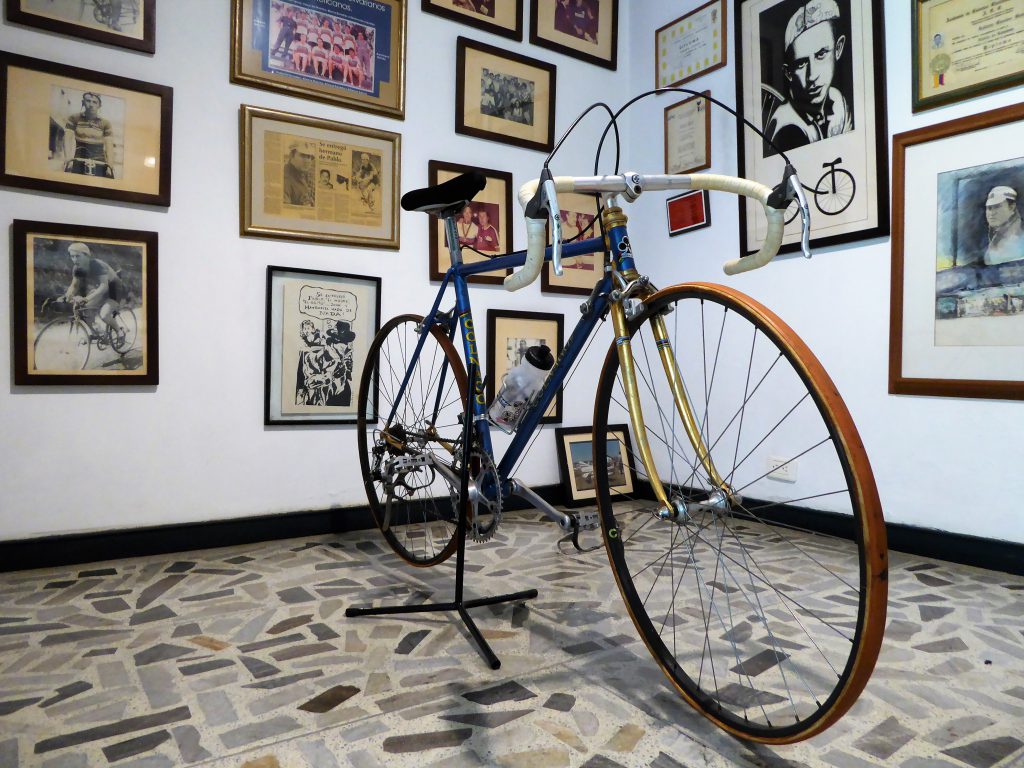 —
I started to wander if Roberto himself wasn't a criminal? I didn't read that much while preparing this trip but I couldn't imagining him being a sweet boy. Why wasn't he detained? I know that the punishment in Holland isn't that high most of the times but in South America?? I think the system is not that kind as it is in Holland? When I started to investigate the matter I did find out that the brother had been detained for a lot of criminal activities but that he was released after a bomb had detonated in his face, while in prison.
When I was standing next to him the next day you could clearly see that it was not good. Our guide told us that his vision was not good because of the bomb letter he got in prison.
So now you can go visiting Roberto Escobar
at the house of Pablo Escobar….
Later Roberto told us that he had indicted the state, they obviously couldn't guarantee his safety. And because of that he wanted money, money to compensate his loss. He lossed most of his vision. And now he was a free man again and earned his money in toursim on the story of the life of his brother..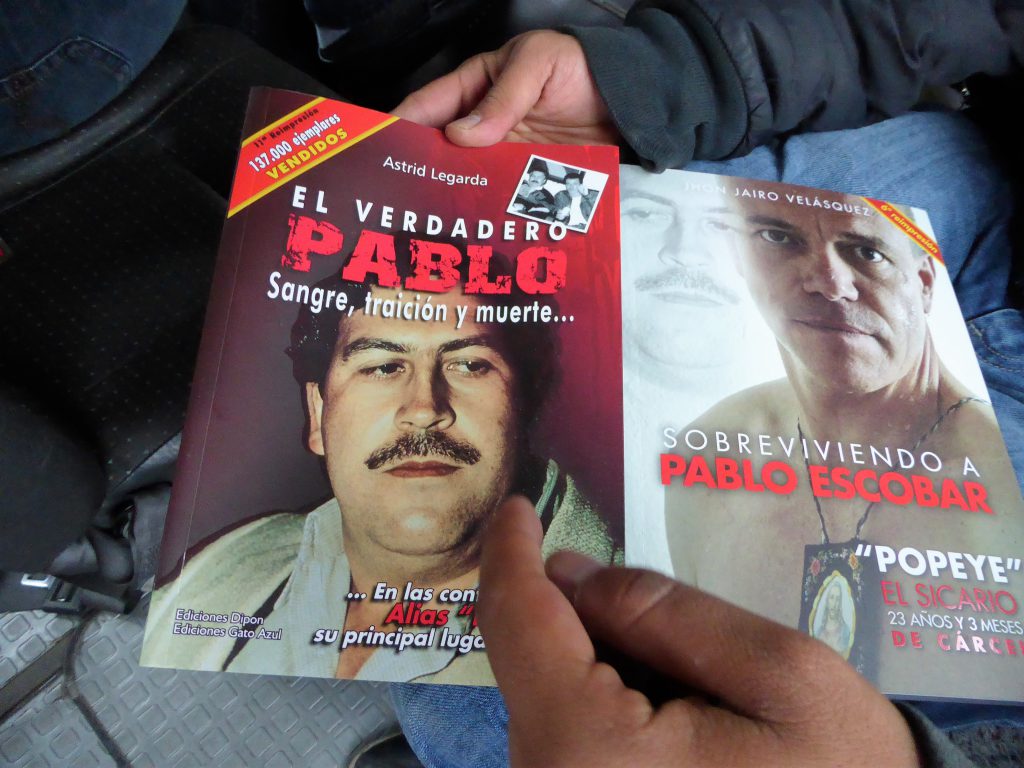 The City of Medellin – Colombia
Used to be the Heart of the Drug Cartel
– Pablo Escobar –
—
Medellin is a wonderful city te spend a couple of days!! The city centre is small and looks great, good for wandering around the small streets. Along those many restaurants and boutique shops. It is also an active city! I saw a couple of streets being blocked for traffic on a sunday in order to be able to cycle and exercise on it, how great is that? I climbed the mountain Cerro de las Tres Cruces and with me a lot of Colombians. And on top of that hill they realised a real sporting area where a lot of people were doing exercises!! So great!!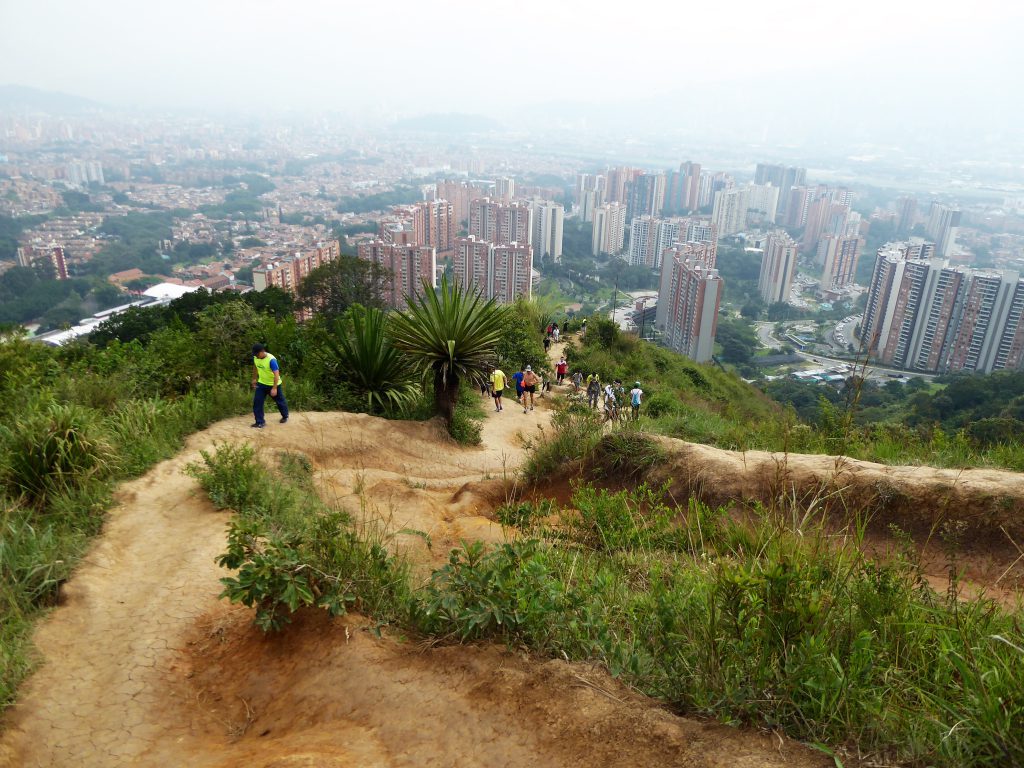 But this day …. I went to visit Roberto Escobar.. At first we went to the house of Pablo…the huge house he had build for himself and his family as a prison. The state of Colombia agreed on that?? So he was imprisoned in his own house. This house was named El Catedral. You can imagine that all his work just went on from there. Across the street from El Catedral, what looked like an appartment building and where pablo's whole family lived and even a swimmingpool had, was a police station.. Can you imagine??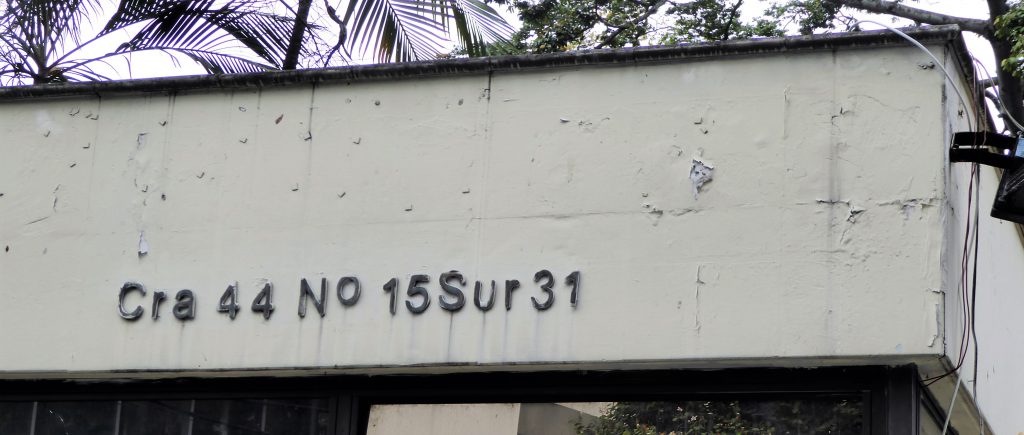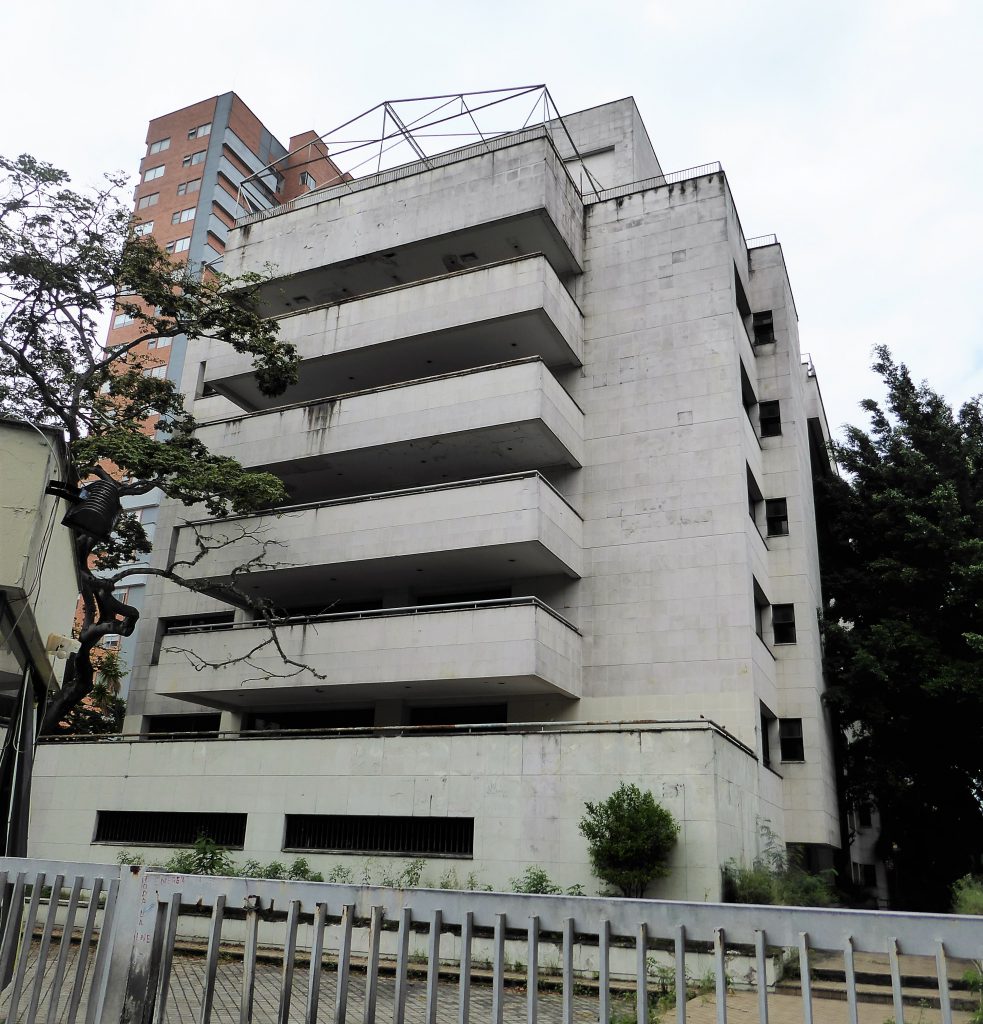 That they even believed it…once.. When they finally came to senses it was banned. Pablo had to leave his El Catedral and should be imprisoned somewhere else. Well…he ofcourse escaped his own prison and became a fugitive. After some time and hiding in many different places they found him. He was talking with his family by phone and it took long enough to trace it down. The police had finally found his hiding place and after a short chase they shot him… Or did he shot himself? That still remains a mystery..
Visiting Roberto Escobar – Medellin
Our guide told us that Pablo already started to steal as a child. He told us, at the grave of Escobar, that he started to steal tombstones and sold them after cleaning them and removing the names. His mother son realised that Pablo would do what he wanted and that it wouldn't be a good life… Pablo was born in a poor family, his father was a farmer and his mother a teacher.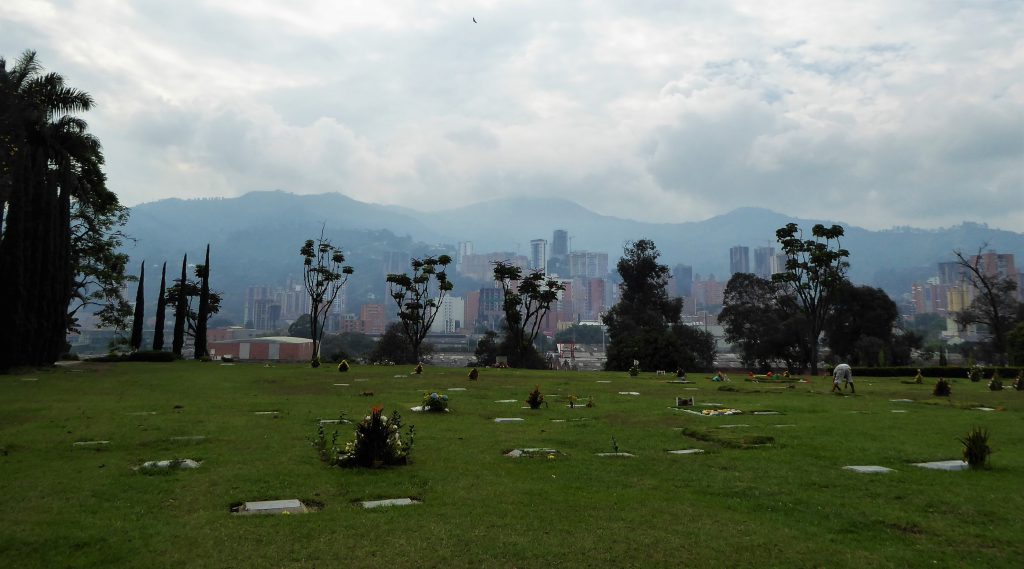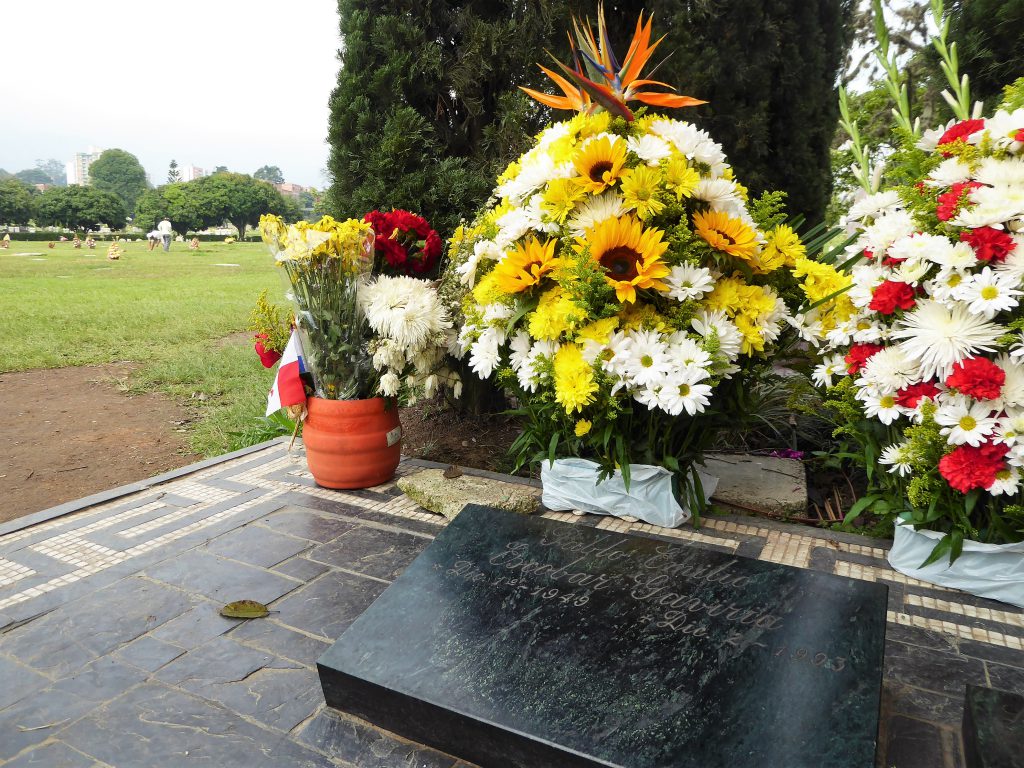 —
Visiting Roberto Escobar… Pablo's brother
On the graveyard our driver started to unpack all his merchandise. He was selling souvenirs regarding the whole Escobar scene, pictures and stickers and all kinds. He showed us some pictures too and was telling that he was working for Pablo at the time. He showed a picture where he was sitting close to Pablo. When he got out of the business he fled to Spain. He had worked and lived in Spain for a long time, not feeling safe to return to Medellin untill a couple of years ago. And now he started working for Escobar again…only now his brother Roberto and is a driver again.. Only now to show the history of Pablo and the whole history of the Medellin kartel to the tourists.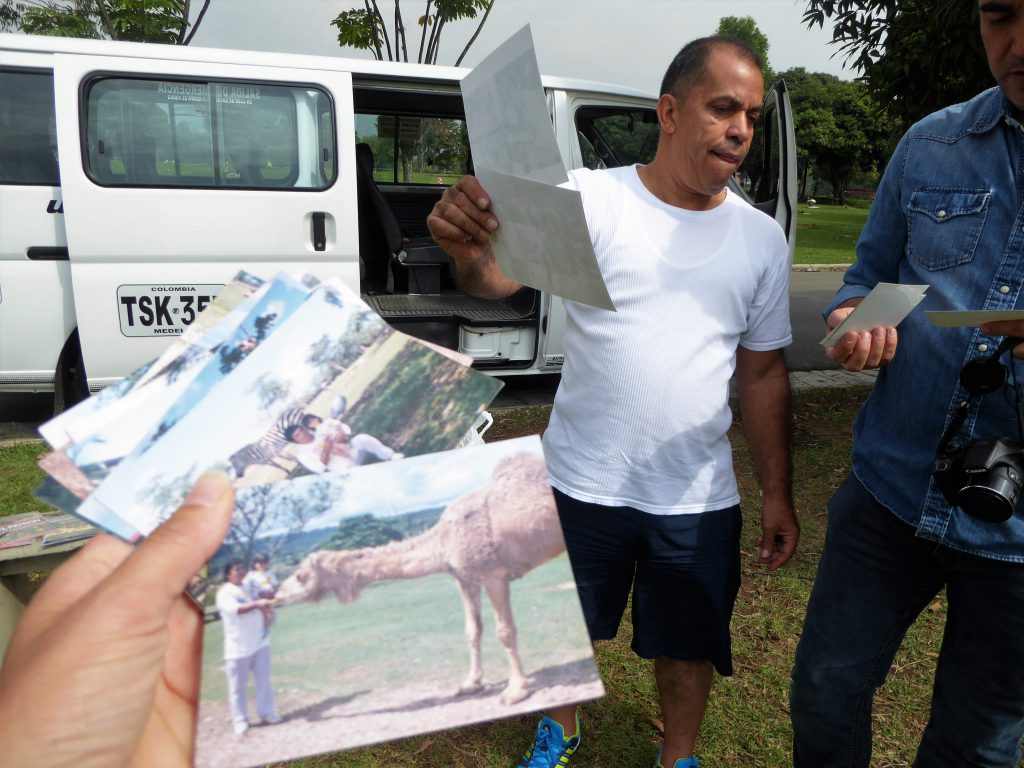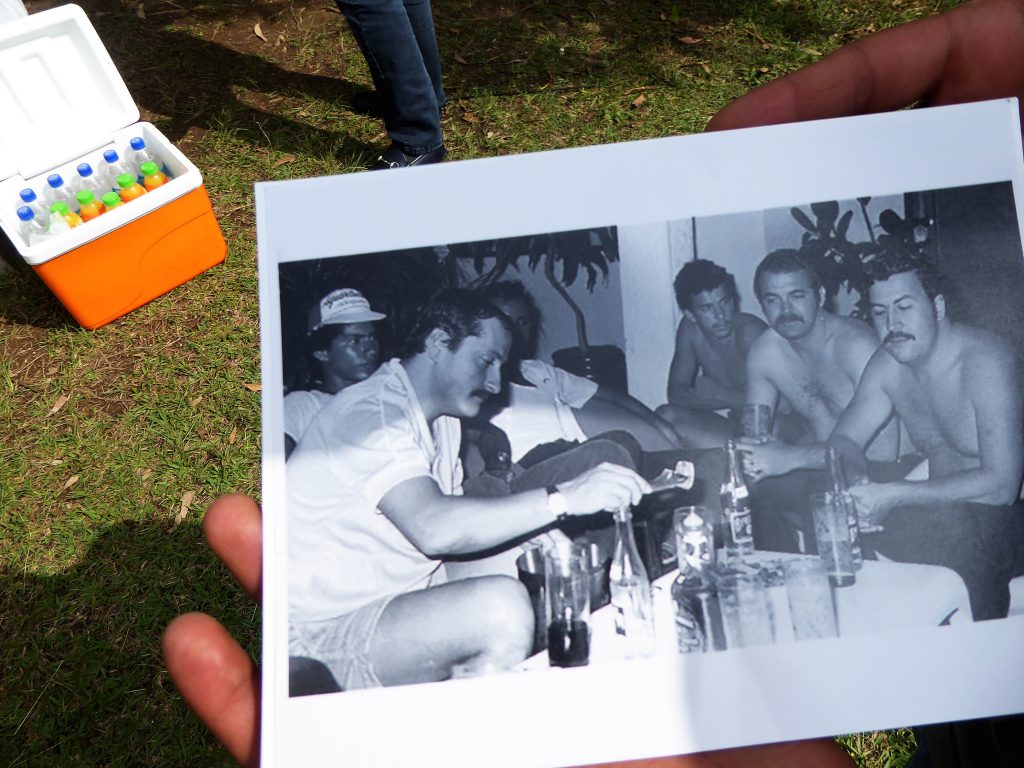 Probably the reason that Pablo gave so much to the poor is found in the reason that he was brought up in a poor family himself. Pablo was born in Rionegro and grew up in the streets. In his whole 'career' he gave a lot to the poor but also used them for his business a lot. He build houses and gave them to the poor, he shared food in the poor areas of the city. The poor did what they were told to by Pablo, they made so much money working for him they couldn't say no to that!!
When Pablo Escobar later in his career ran for president he got a lot of votes of these citizins. A lot of them never voted before but now saw a chance for change. After a while scandals came up about his actions, his criminal life. It wasn't that known by the police at that time appearently. At the same time this action, running for president was the begin of the end of Pablo Escobar's easy life as a criminal in the drugs scene of Colombia.
And we went to the house Pablo Escobar
visiting Roberto Escobar….
You know… the brother of Pablo…
Our last visit was the former house of Pablo Escobar. We went visiting Roberto Escobar who lives in this house. Yes…he is a free man ever since he had a bombletter exploding in his face in prison. I would have thought that they would confiscated all of his possesions but there are a lot of things of Pablo still in this house. Also typical drugs related things as a bulletproof car, a car Pablo used to smuggle drugs and to be protected himself from attacks on his life. I would have thought that the state would have confiscated them to get some of his money. They were standing there as showpieces, proud heritage from his brother. I saw a jetski and a motor and behind it the pictures showing Pablo using them in his good times. It felt really strange…standing here…seeing this as if he was a hero..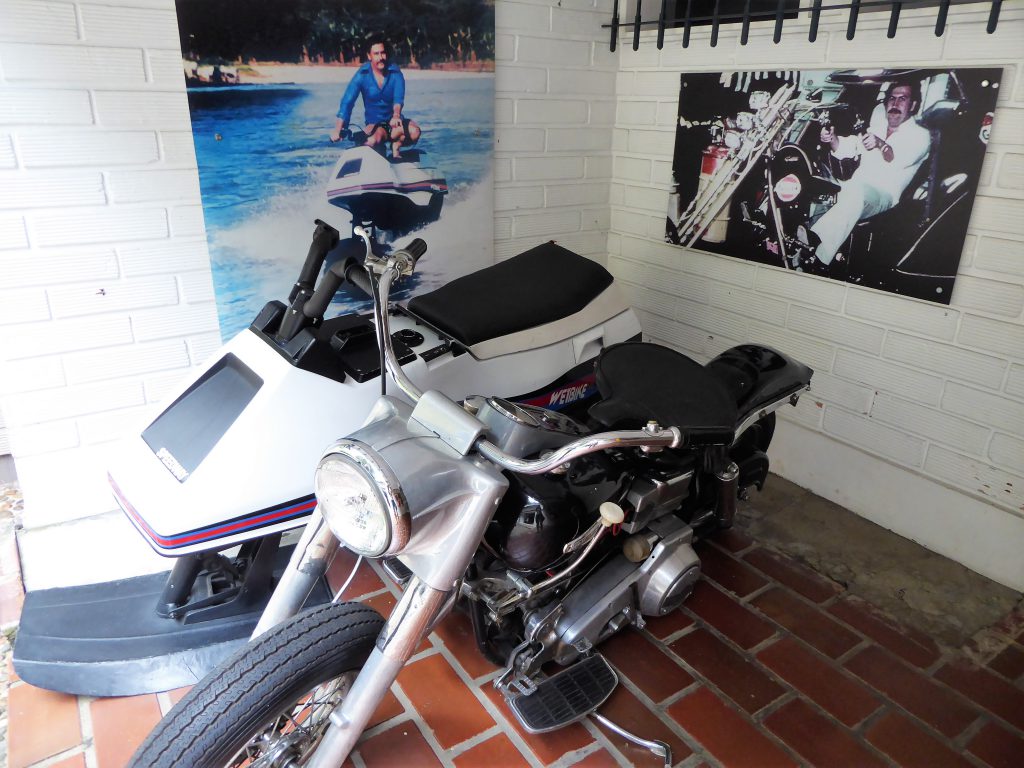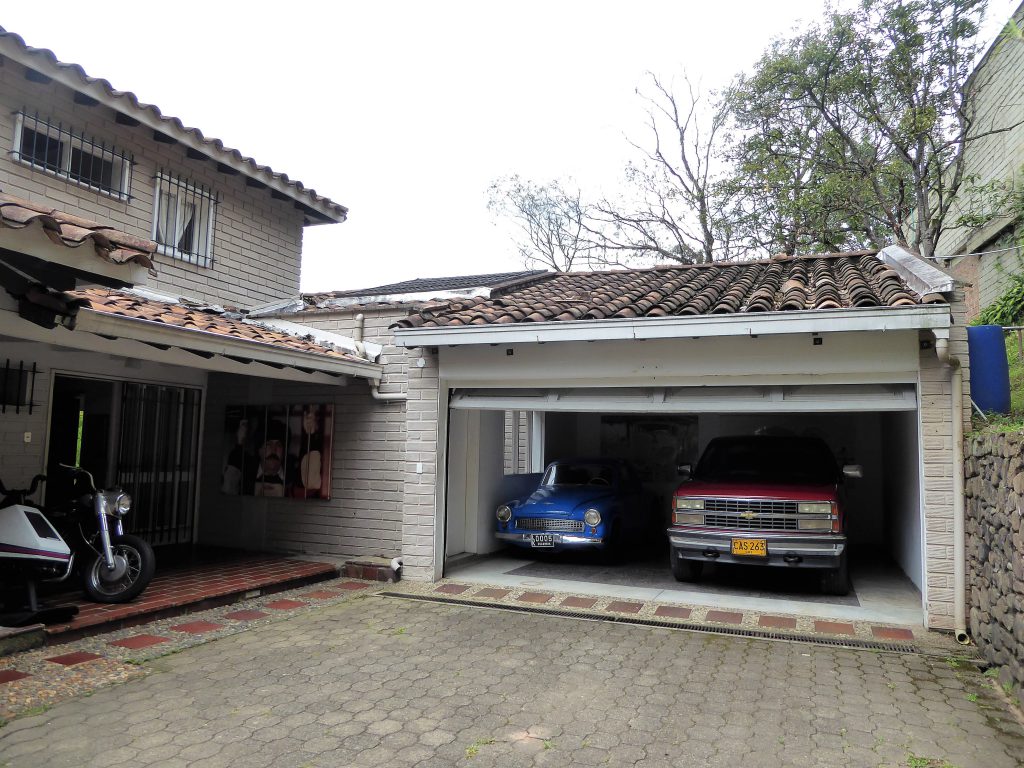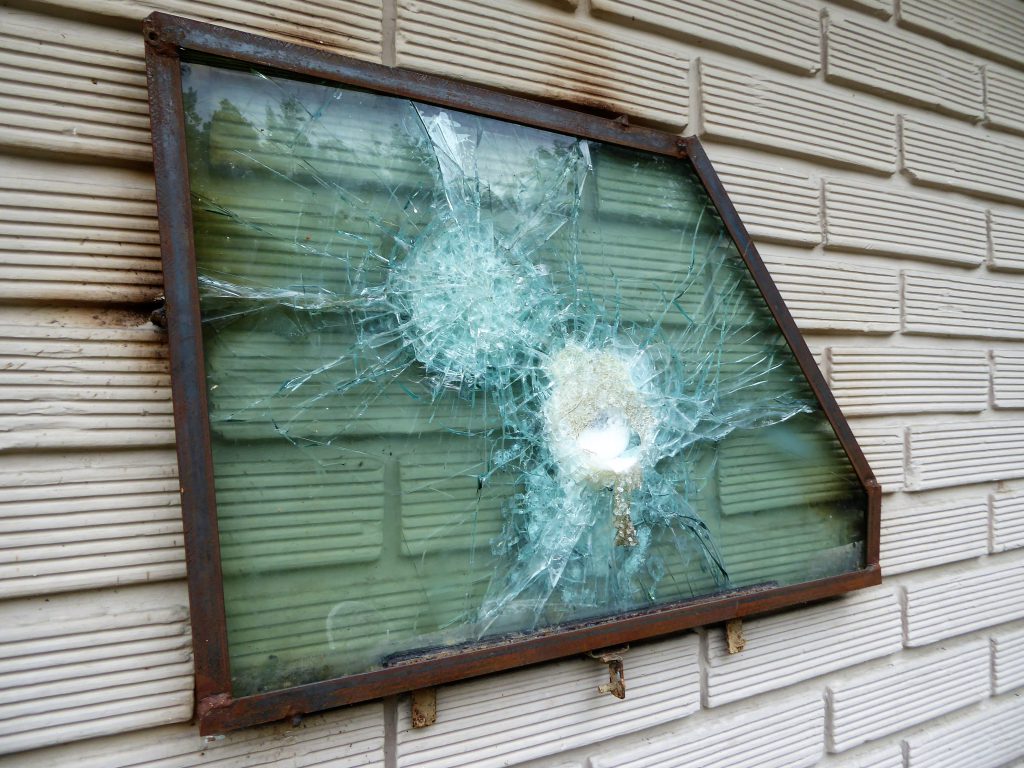 The big car, on the right side, was used to smuggle a lot of drugs and it had heavily guarded doors. We were invited to touch the car and open the doors. Well… I drive cars with bulletproof doors but I am really happy that it's not that heavy!! In those days it was not that common and technology not that good yet as it is now. When we went on we saw some big bulletholes in the house. They were the result of attacks on Pablo.. but also when Roberto was living here and Pablo was already dead there were attacks. There are still stories that there is money buried in the house or on the premises…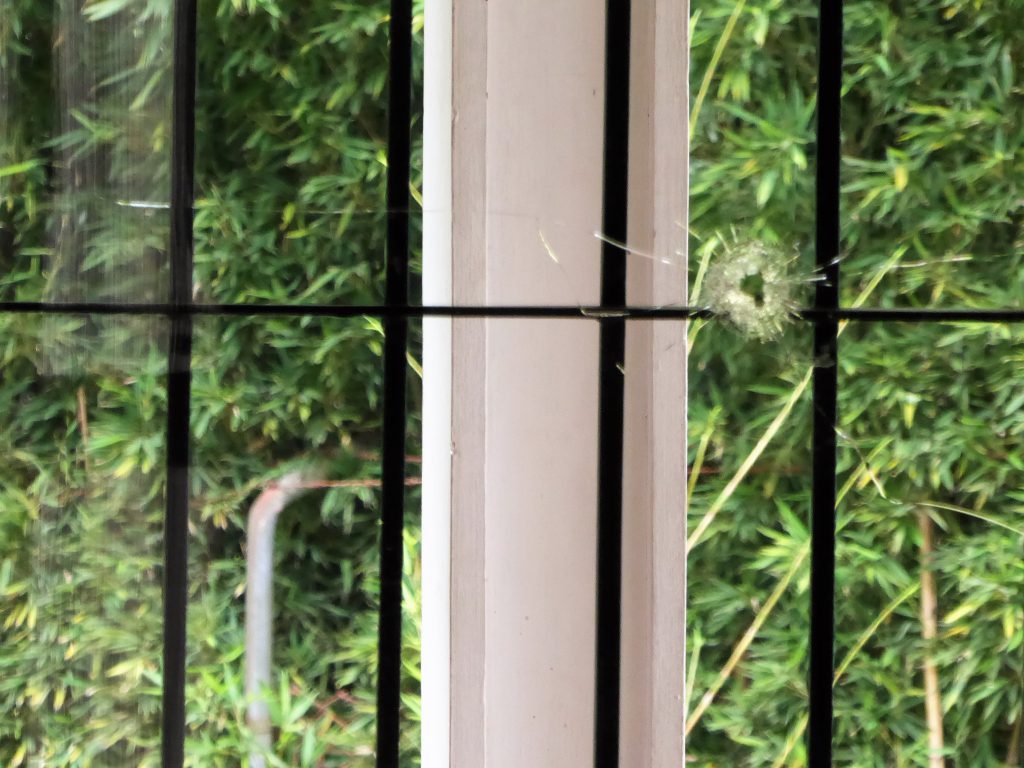 Visiting Roberto Escobar… Pablo's brother
Medellin, Colombia
Pablo's wealth was huge!! Pablo Escobar was the 7th richest man in the world!! Can you imagine how much that is when you only have cash?? He didn't have any space to hide it anymore and started to bury it. At some point more planes full of money came to Colombia on a day then went to the US with drugs. Just to collect all the money he was a busy man!!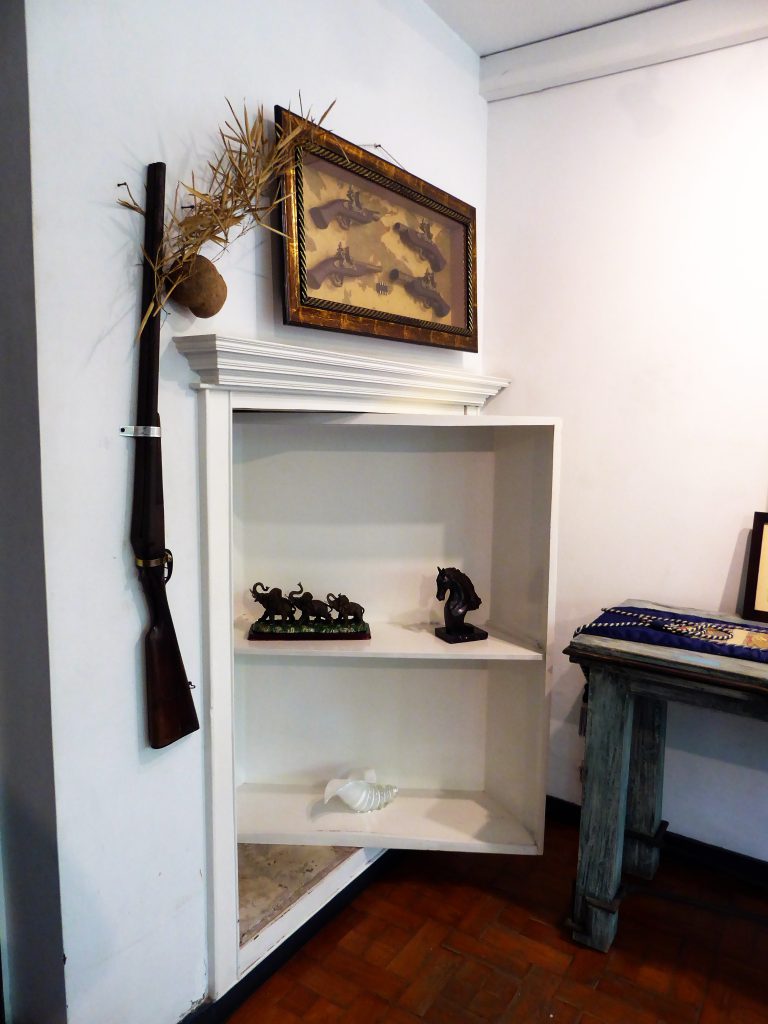 And then there is the problem of hiding that money.. Still not all of it has been found. Still people are searching in different area in the country in hope of finding stacks of dollars Pablo hid somewhere. And still there are stories of people finding it.. and so the myth goes on!! At some point, when they were on the run for the police and the daughter of Pablo was cold and sick, the story goes that he burned money to give her warmth… Well if that is all that you've got…that was the best use for it..
And there I was… standing in Pablo's house. I had this trip with one other person and at some point we shared our professions. He told me he was a lawyer and thought it was strange and ackward but also interesting to be standing here in the house of the big drugslord of all times.. I really felt the same and told him my profession as a police officer. We looked at eachother and smiled with disbelieve in our eyes.. It really was the most bizarre trip ever!!

I think this is the most bizarre trip I have ever had!!
—
Visiting Roberto Escobar…pablo's brother..
And we came to the end of the tour around this house and Roberto came to join us. If we wanted a picture with him? We both had the feeling that he wanted it more then we, he likes all the attention it seems.. So ofcourse we said yes. He suggested a couple of spots that were good for posing.. We both chose the picture of the wanted sign where they searched for him and his brother.
The wanted sign of the Escobars…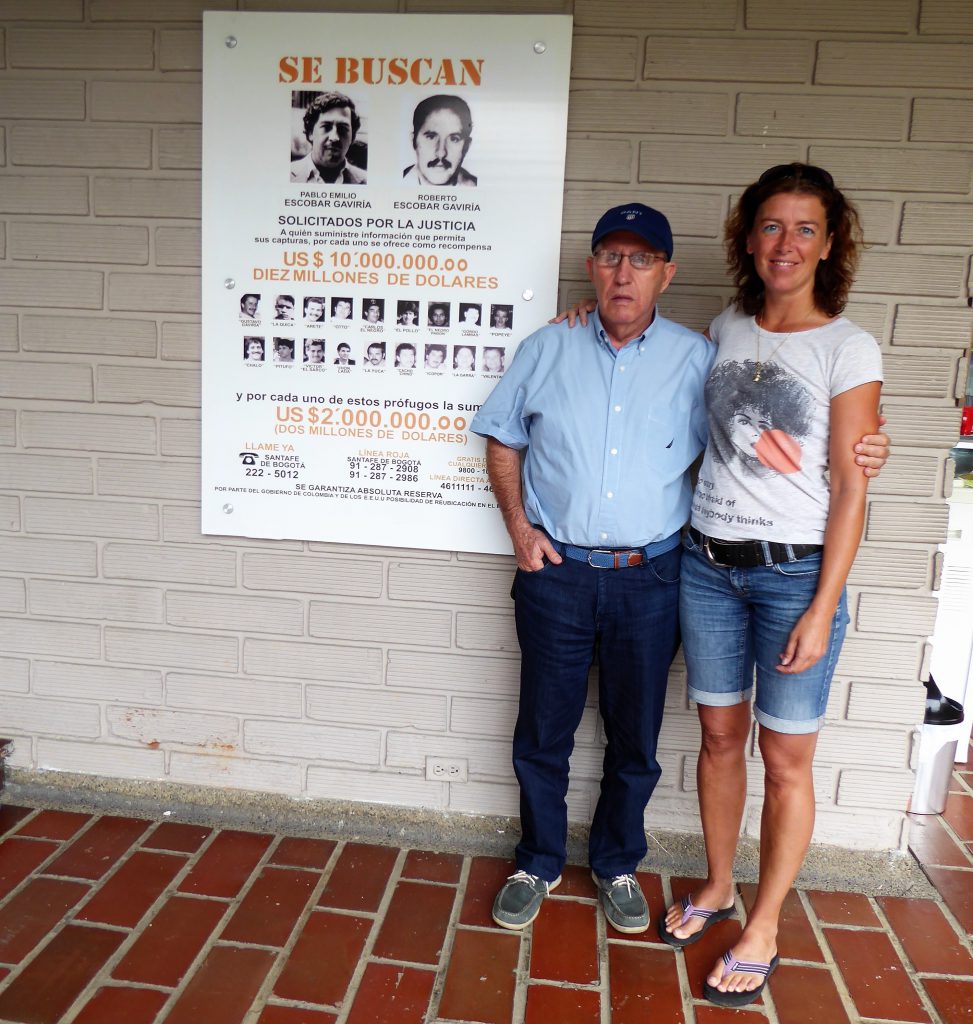 Have you ever felt that strange and out of place on a trip?
I really did like the information I got from "insiders" but on the other hand…I didn't want anything to do with criminals as a civilian.. So meeting the brother of Pablo was really strange… And the fact that my money went into his pocket didn't made me happy…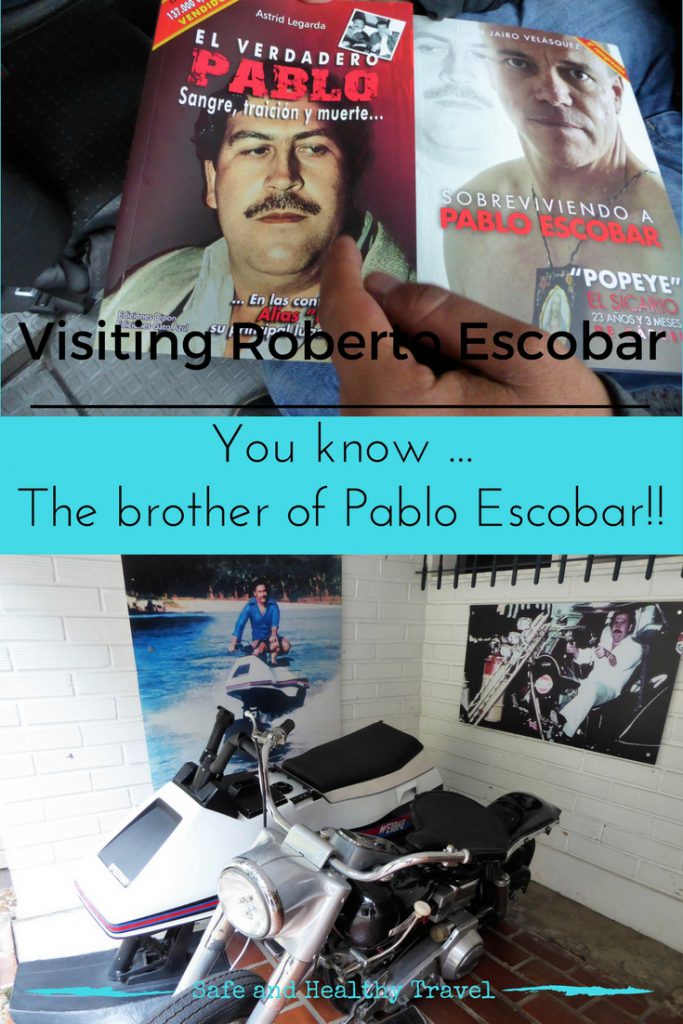 If you loved this story too would you share it?—
Visiting Roberto Escobar… Pablo's brother
Medellin, Colombia
Would you like to read more about my travels?
How about these adventures:
Hitchhiking on a Shabbat in Israel
I couldn't believe what I heard…
Flying in an Old Plane – Poland
Horseback riding in Topes de Collantes – Trinidad, Cuba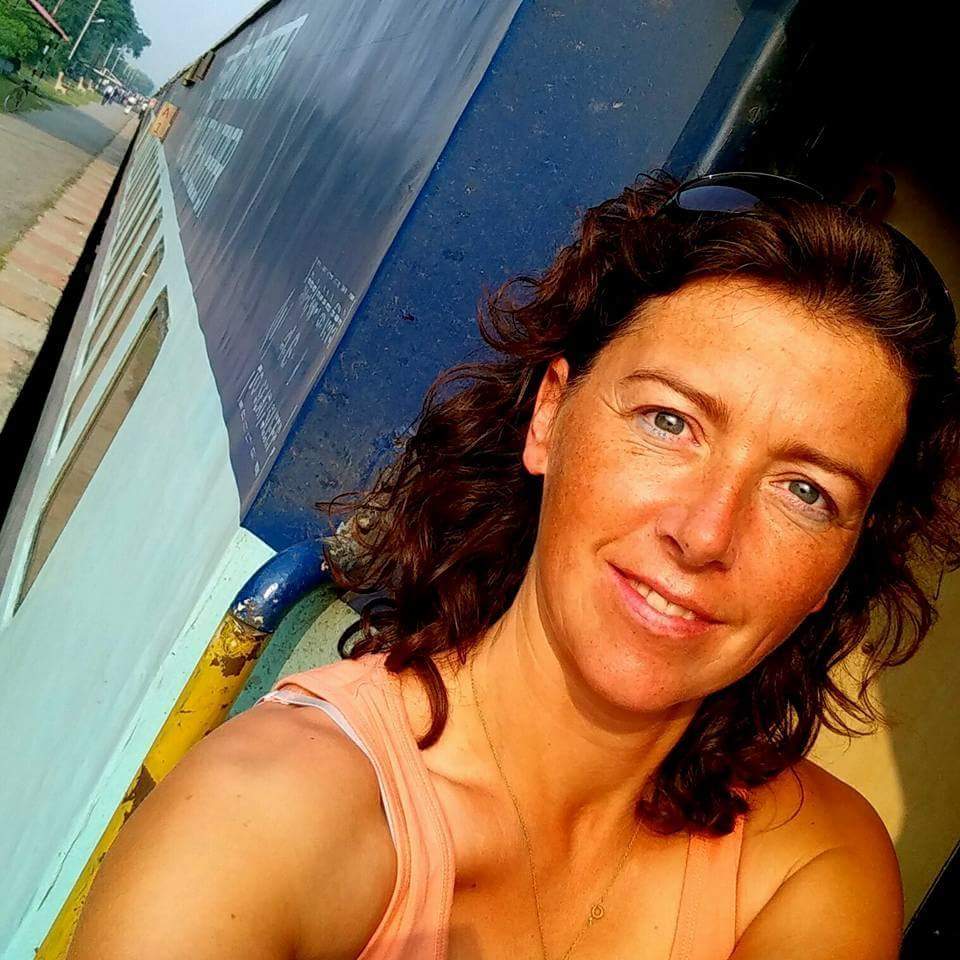 Jacomijn is een politieagent uit Nederland die jou graag laat zien hoe je veilig, actief en gezond de wereld kan over reizen. Safe and Healthy travel is a MUST