Walking through Warburg, Germany
Walking through the 1000 year old Hanzeatic city of Warburg shows you an authentic city. As many German cities the innercity is surrounded by a wall. This wall is in certain parts still there, it is great to see that at some parts it has integrated with the houses. At those houses the back wall or side wall is the old wall.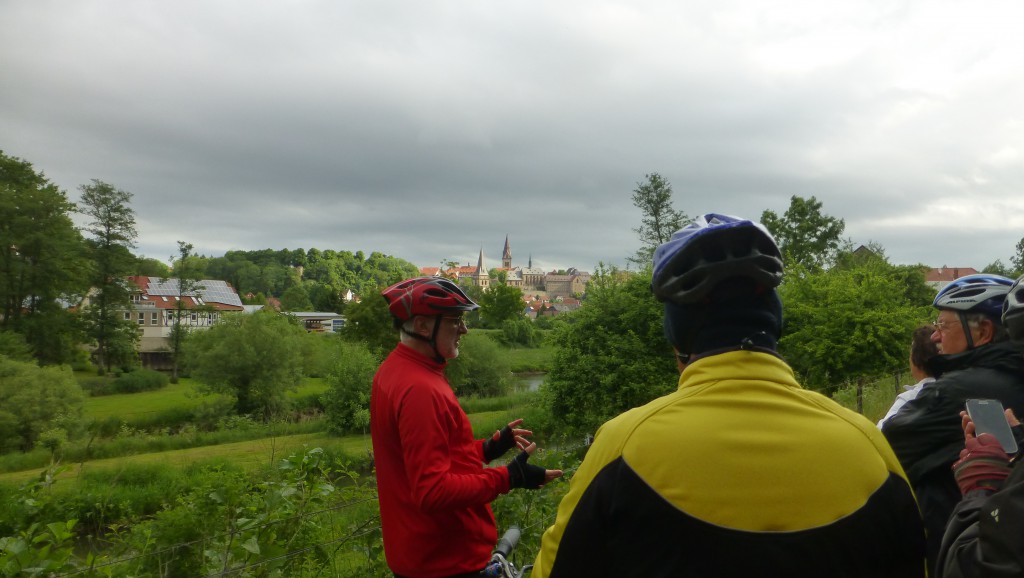 We were on a cycling tour so before entering the city, we got some great views on the city.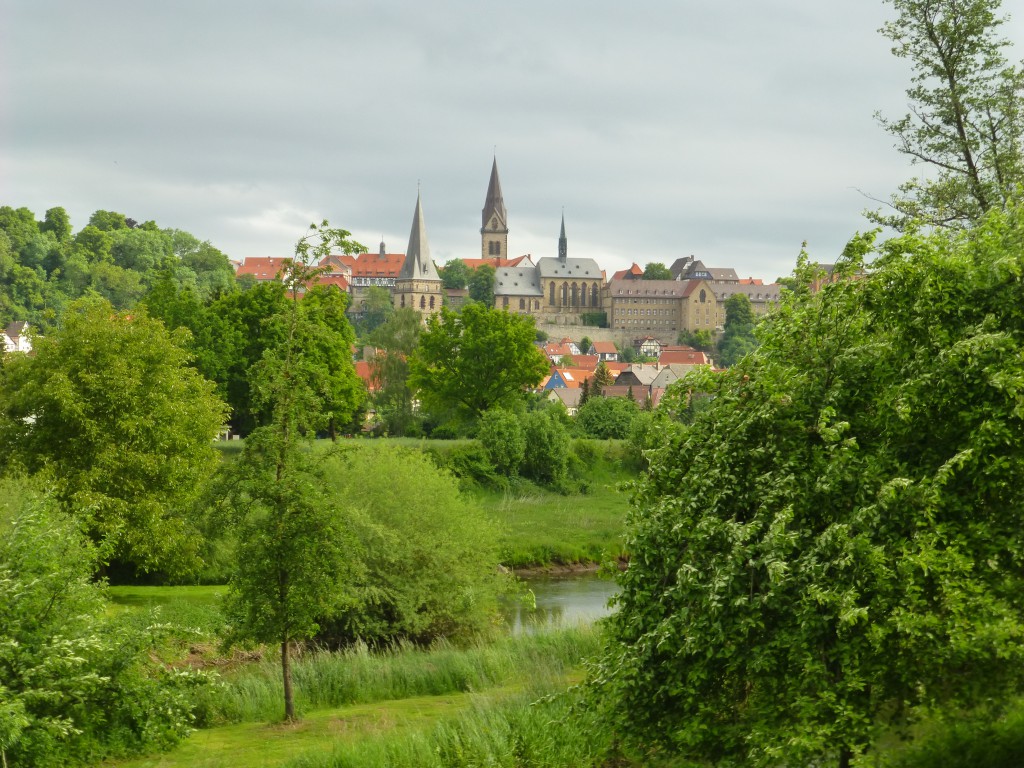 Als je deze blog in het Nederlands wil lezen, klik dan hier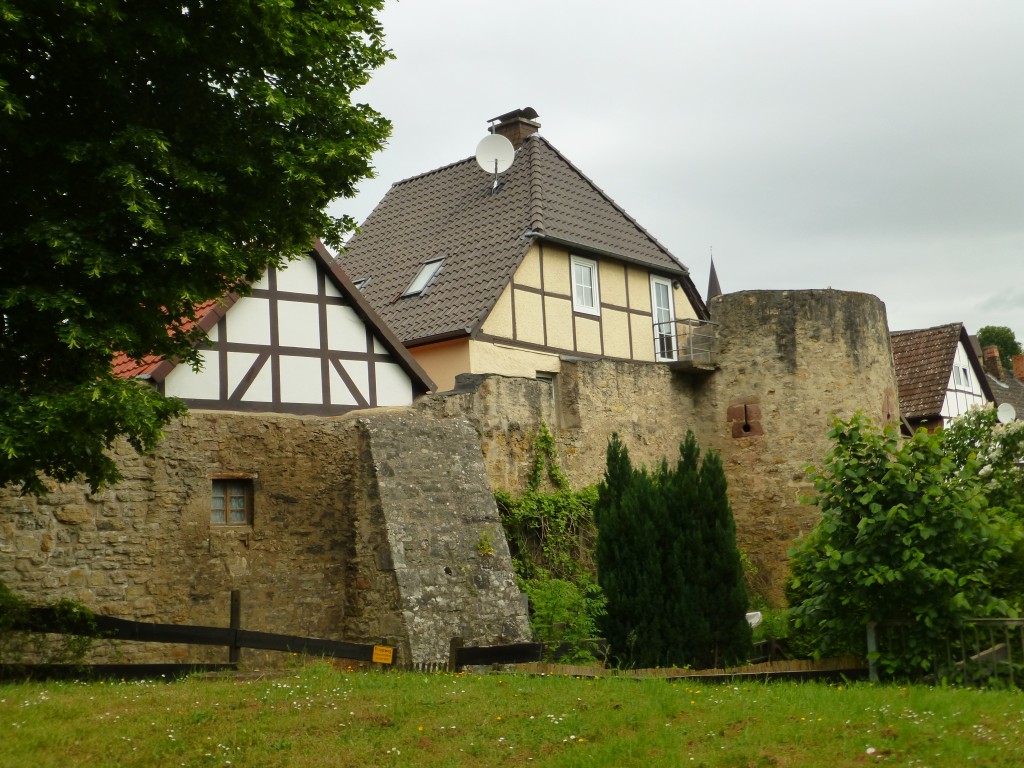 The houses integrated with the old wall
Old City Warburg

Walking inside the old city of Warburg shows you some great typical black/white German houses. And also the shields outside a shop are the best!The city will give the citizins with an old house community benefits to maintain the house on a authentic way. I also heard that every year there is a price to win for the person with the best and most beautiful house. This is of course also a good reason to maintain your house and make it as beautiful as possible.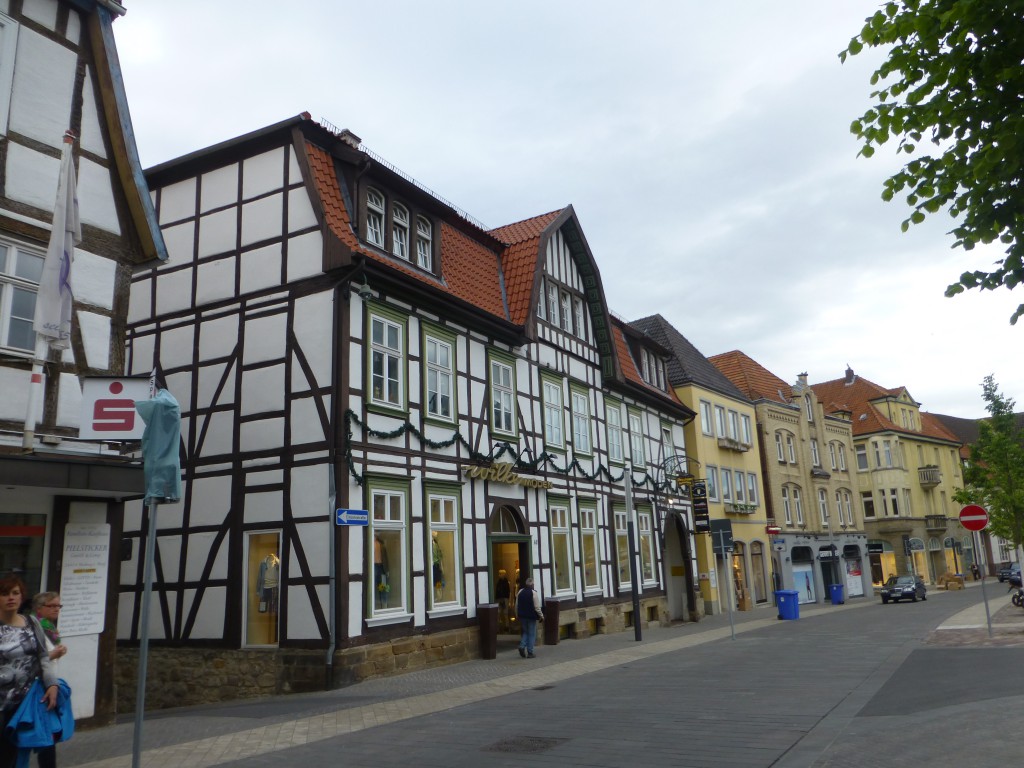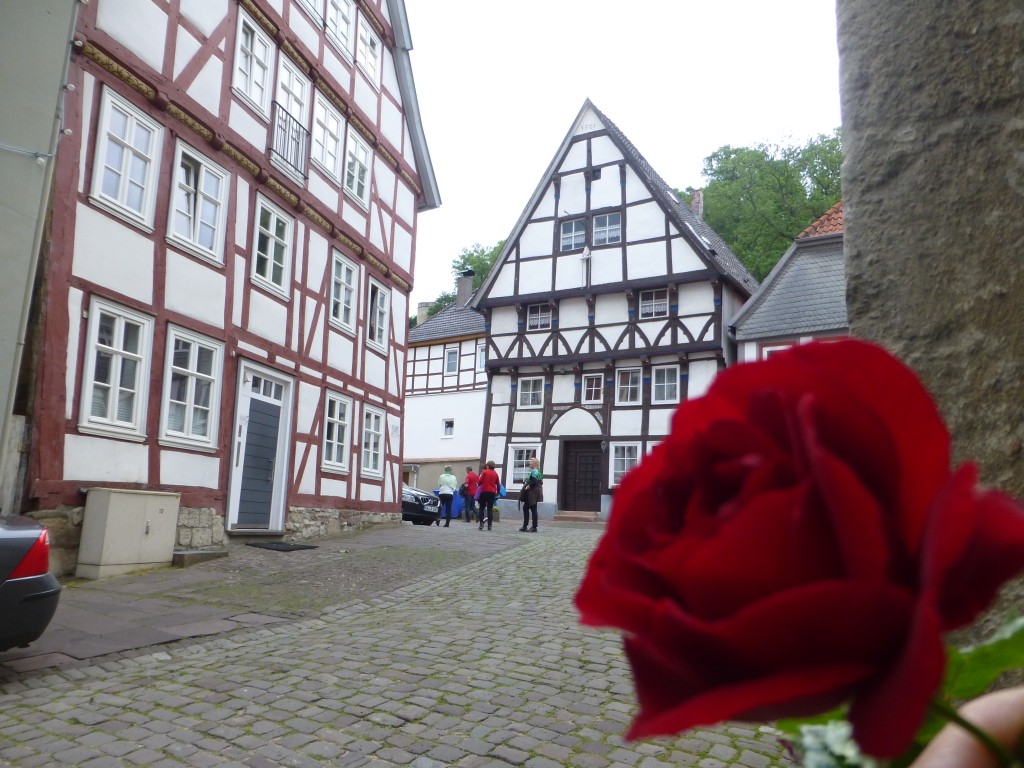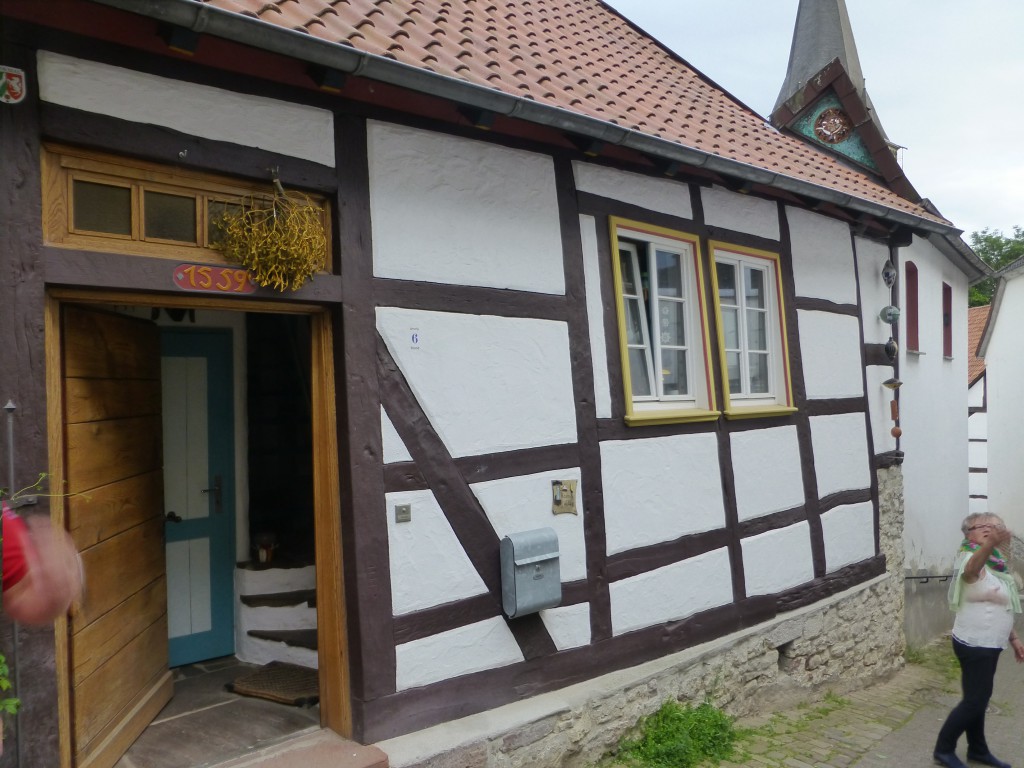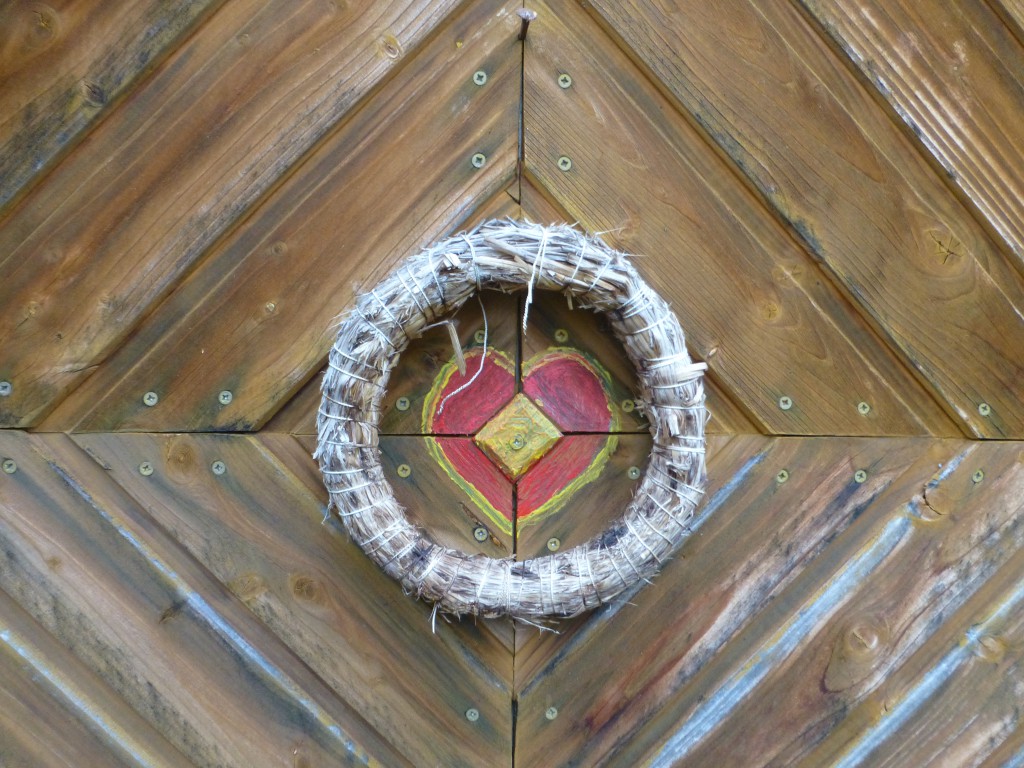 We, as a group of the police, justice and the fire department, were invited at the mayor. He told us full of enthusiasm about his city. He is really proud of it. He works hard on getting tourism in his city and surrounding area. He told about a lot of Dutch that are vacating every year near the lake. And of course they will come to his town.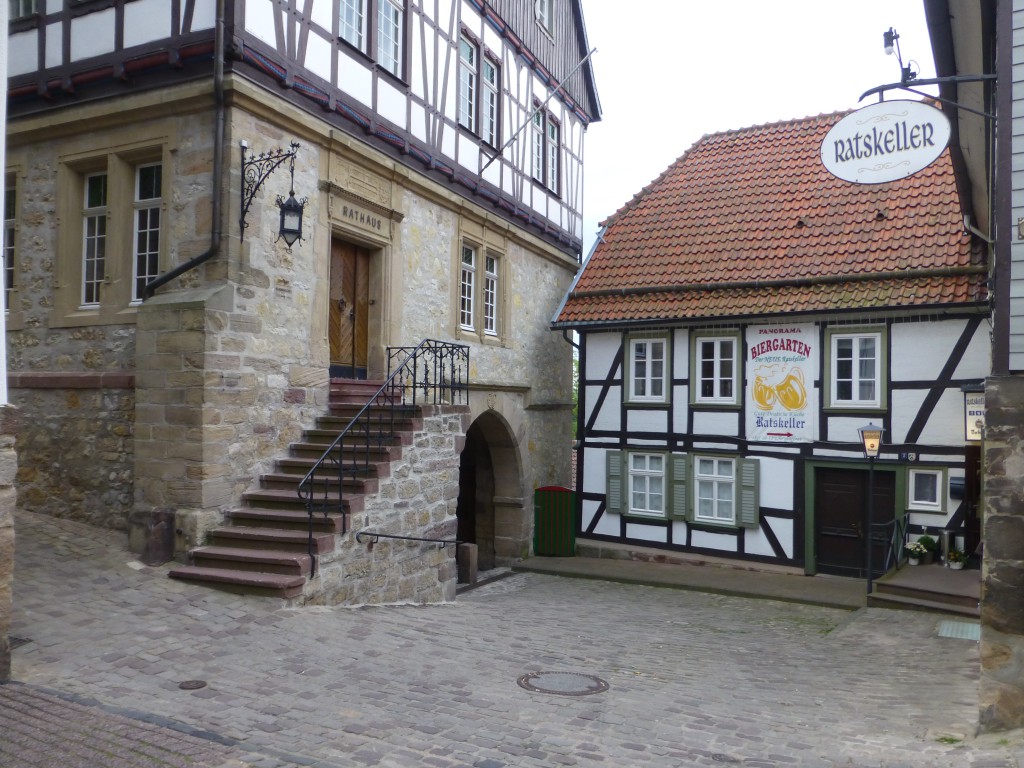 Entrance of City Hall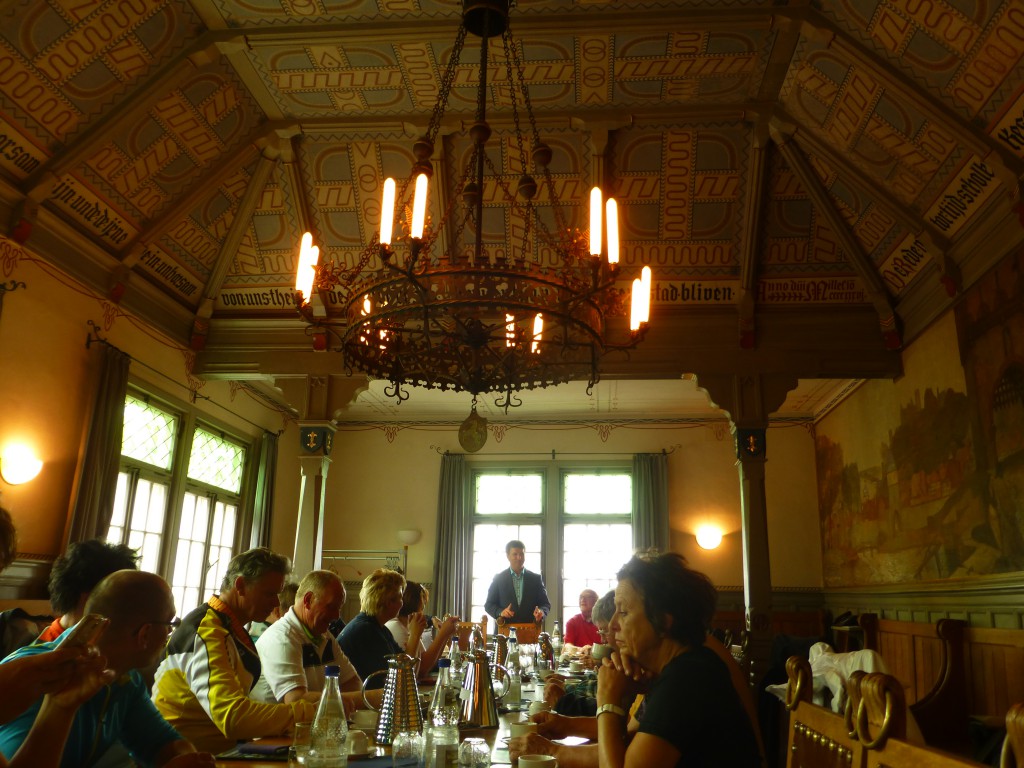 Sitting in this great room, spoken to by the Mayor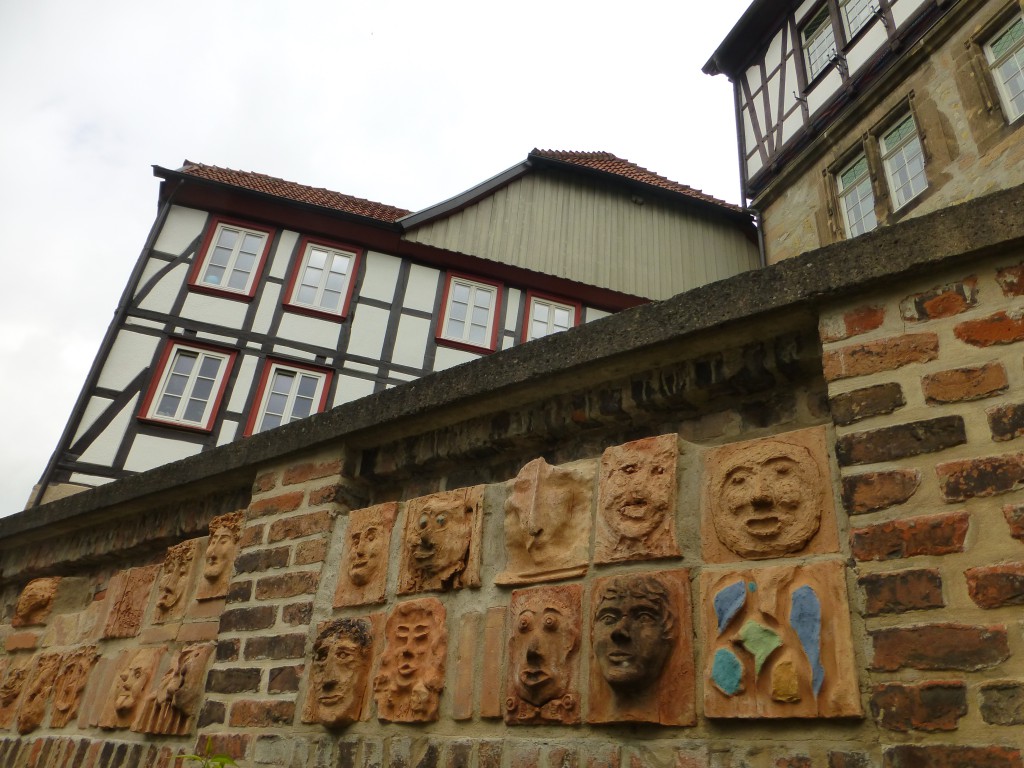 City Wall
View over Warburg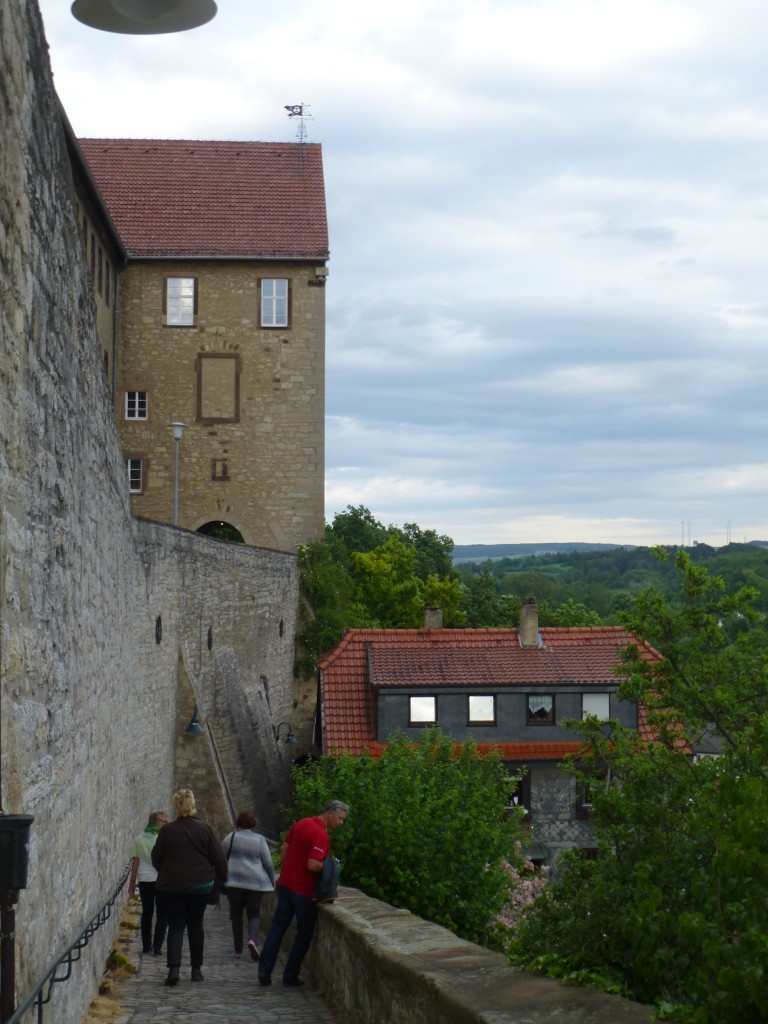 Walking on the old wall
When you leave the new city hall and descend on the university side you will come by a viewingpoint you need to see. There is a old canon which stands on the old wall. The panorama view over the city is great!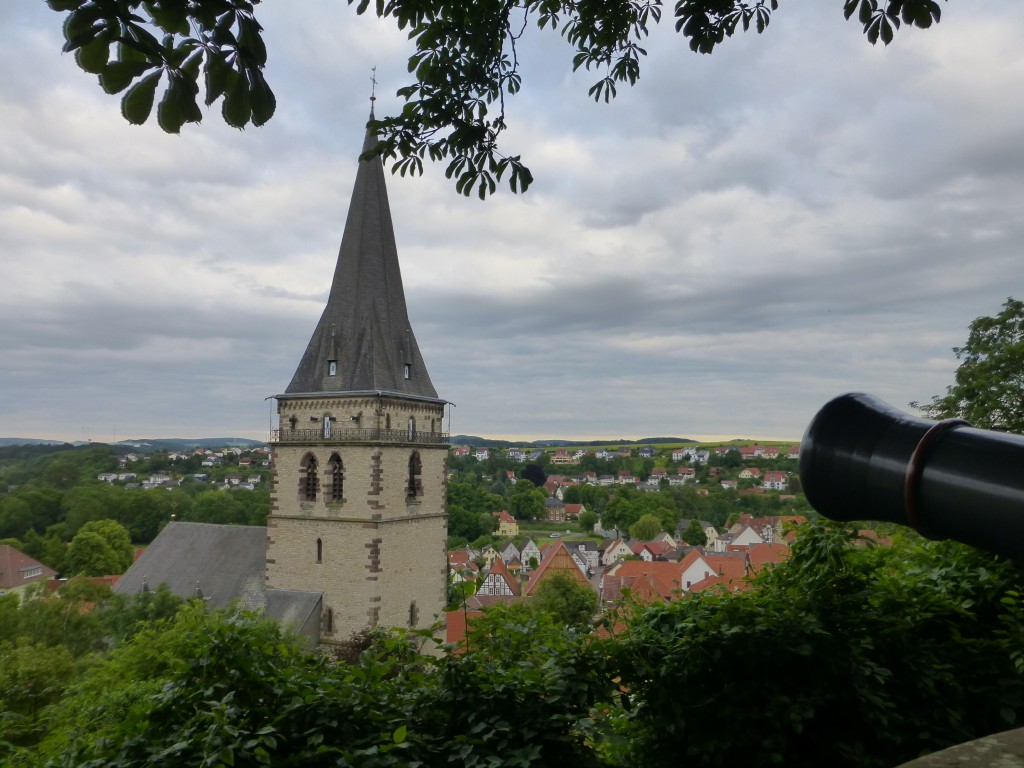 Viewing Point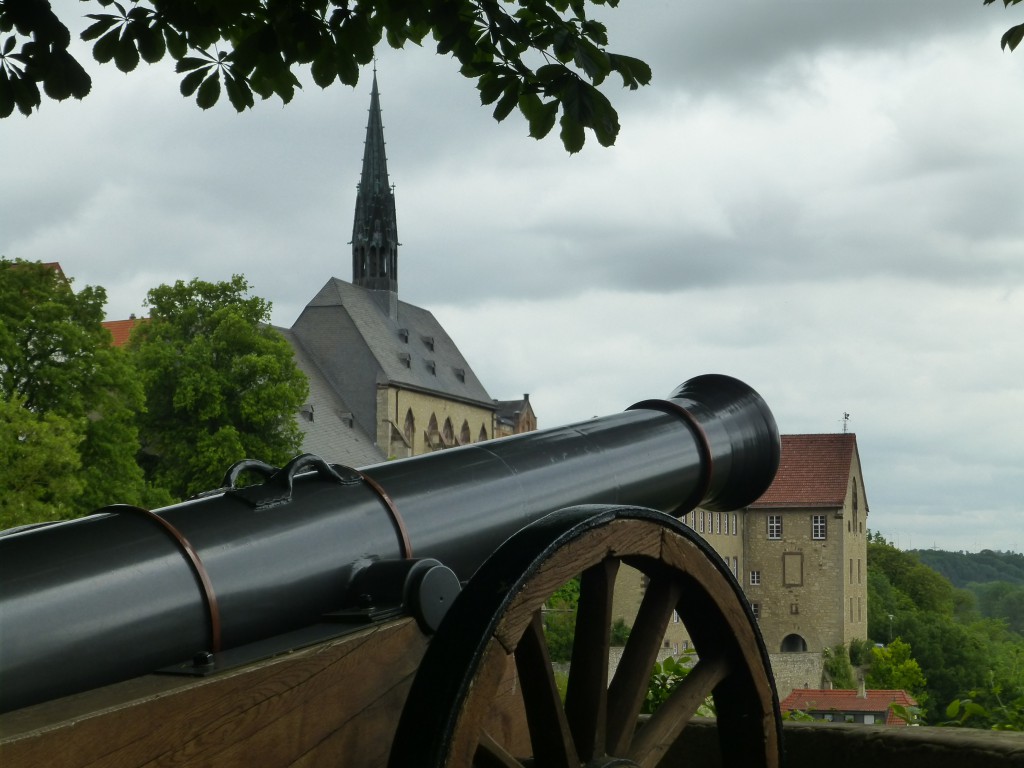 The old town and surrounding area are great to spend a day or two.  In the area is a hill, well actually, it is a vulcan which you can climb. It is called the Desenberg and if you want to know more about my visit there, click here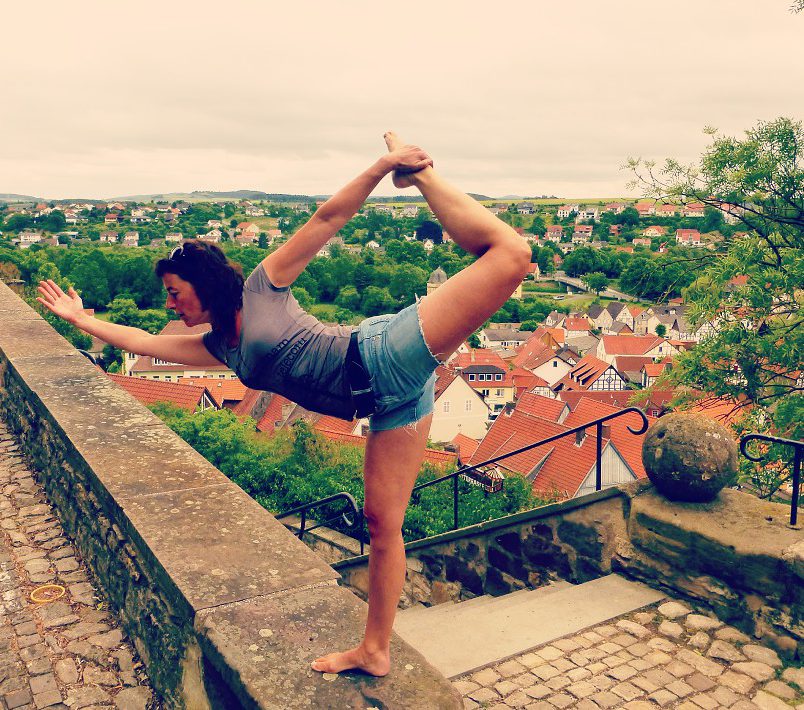 I just had to do a Yoga pose on this great wall behind City Hall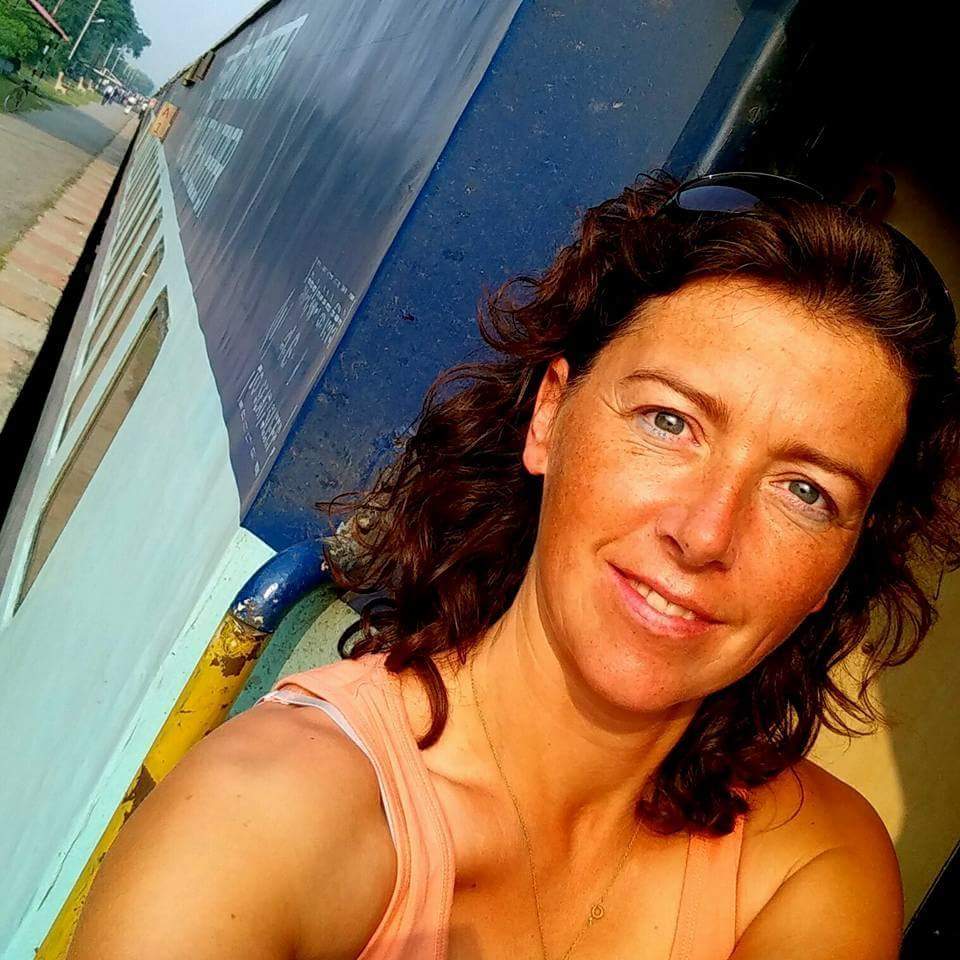 Jacomijn is a police officer from The Netherlands who loves to show you how to travel the world Safe, Healthy and Active!! Safe and Healthy Travel is a MUST!