Why I didn't travel solo in The Gambia
|
When I went to The Gambia I had planned to go traveling the country. I did book a resort for the whole 2 weeks with swimmingpool and breakfast but if you know me you  know I would  not be there…. and only interact with the tourists…
Don't get me wrong.. The Baobab resort was great! Not too luxurious but it had all I needed. I really enjoyed the great small swimmingpoool in the courtyard. Check their website for more info!
I love to explore the country and I did that in The Gambia too… But I took a local with me and we had a great time together!!
But I want to explore the country! I want to see the country, meet the locals and see how they live. The first day I was in The Gambia started great! I was invited by a local guide to enjoy dinner with his family. Two other Dutch tourists were going too so I got in the car and went to the compound!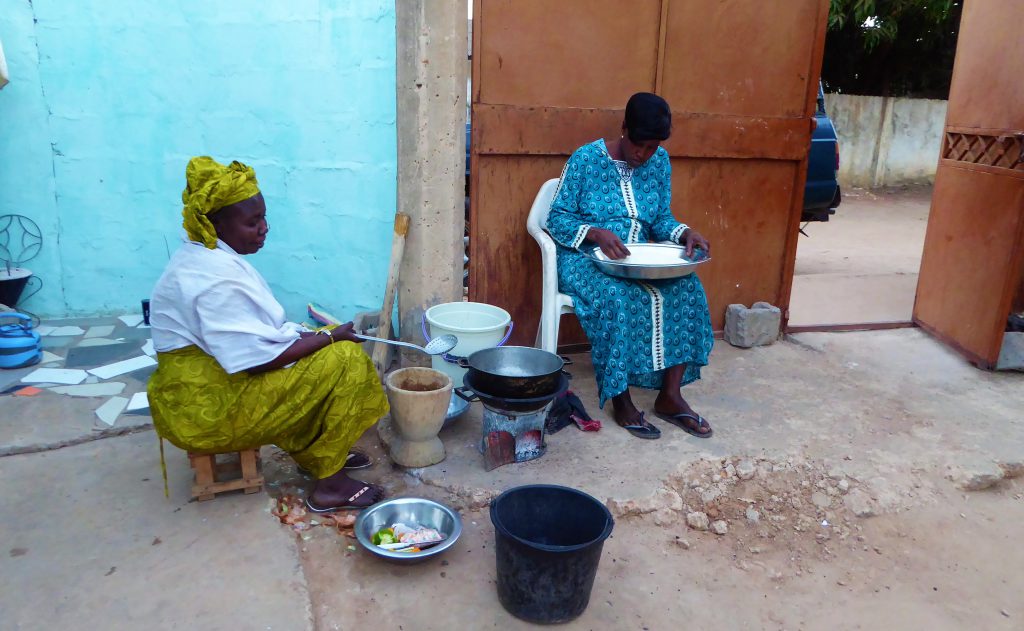 And it was great! We had a really nice evening and the food was delicious! We were in a compound in Brufut and all the way into the local life of the Gambian people.
How cool is that?
Why I didn't travel solo in The Gambia
Every where I came I told them that I wanted to go traveling into the country solo. I wanted to go to Kuntaur/Wassu and stay there for some days. And ofcourse I wanted to take the local bus! Each and every one was telling me not to. Well… I do have experience with people telling me not to do things solo.. Most of the time it's to make sure really, really nothing happens to you.. To prefend every single risk you might encounter. And well, I would like to encounter some risks and have some adventure 🙂 Most of the times these makes the best memories! But for now I will try to explain you why I didn't travel solo in The Gambia.
At first.. Every body, and I mean every body wants to date you, wants a piece of you. Almost every single man I came across started to talk with me and to propose all kinds of activities. From touristic dates till more intimate dates…
And second.. Everybody was telling me that it would be really hard to travel by myself inlands. So to experience that for myself I asked Aka, who I met on the first day on the beach, to join me to St. James Island by public transport.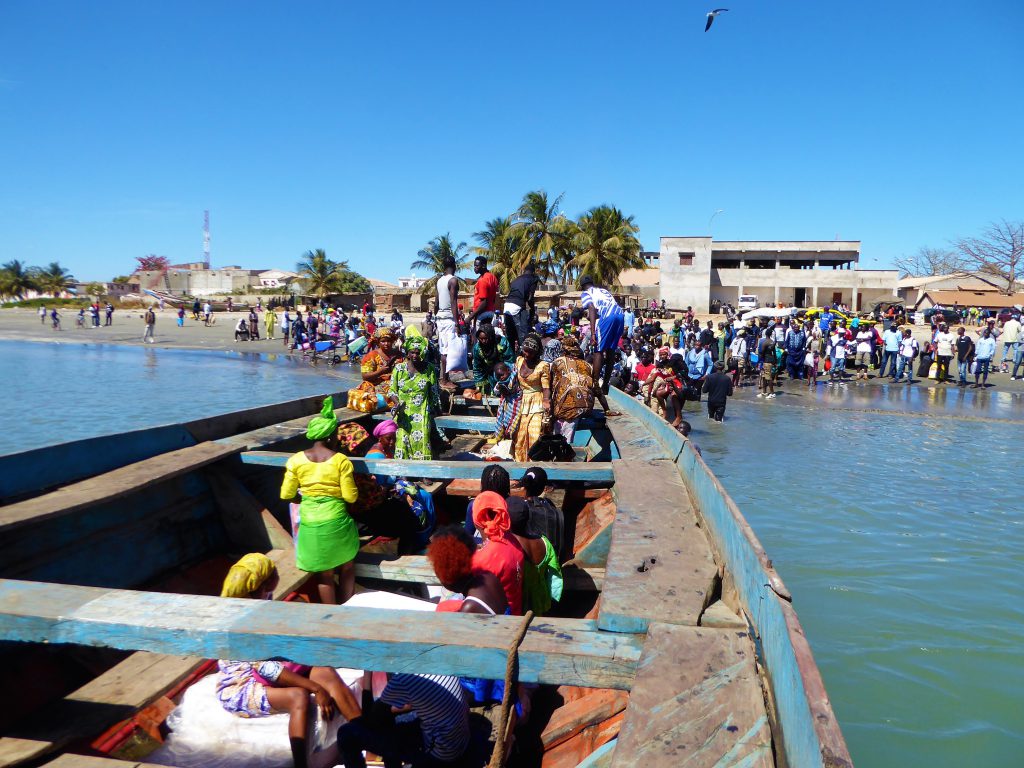 We took 3 different bushtaxi's to go to Banjul and from there we should take the ferry.
Bushtaxi's are a cheap way to travel, shared taxi's and they have certain distances they drive all day on the same road. They costs 7 Dalasi one way. When we got to Banjul we had some bad luck because the ferry didn't go and we had to take the local boat. To get myself dry into that boat I had to be carried on the shoulders of a nice guy 🙂 The other option ofcourse was to walk the ocean towards the boat and climb into it… Aka made sure we got in the boat for a good price.. I probably would have paid a tenfold of that… If I did decide to go in a boat like this 😉
I was on the wooden boat and felt like a refugee to be honoust.. I only see these images on the 8 o'clock news.. We were on the boat with at least 100 persons and I think it would be good for 50? The life vests were being handed out… I think there were 25?
And this was only the beginning.. I did started to get my doubt if I wanted to do this by myself.. Rest of the day was good and felt great! We hired a taxi and drove to St. James Island, it was really impressive to see and hear about the slave history..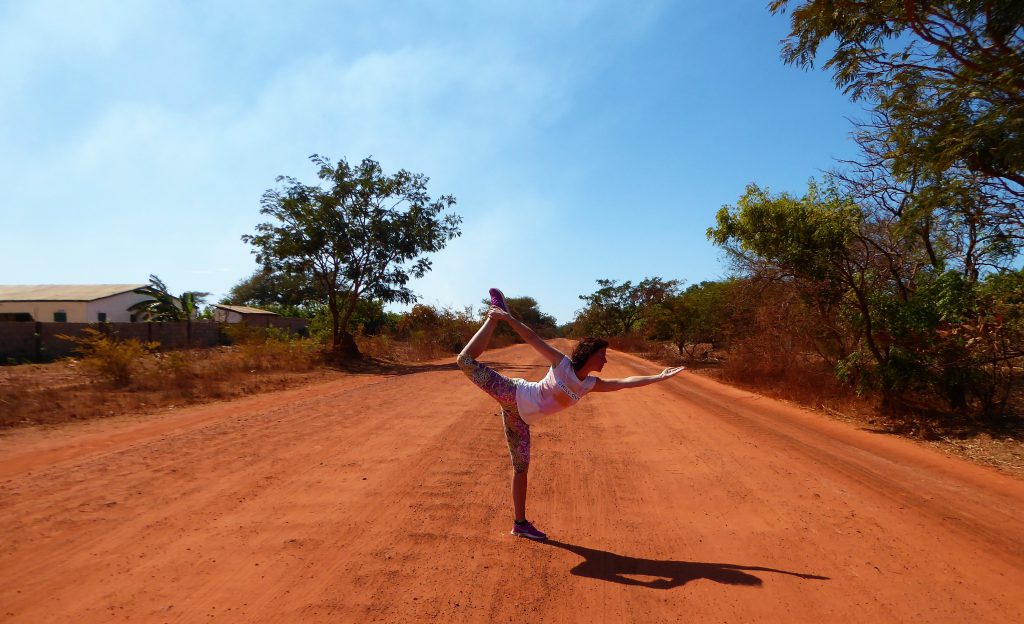 Why I didn't travel solo in The Gambia
But the way back was unbelievable again.. It started good. The ferry was running again so we got in line. The line was long and everybody was impatient. I heard people were waiting from noon already, it was around 5pm. When finally the gate opened to walk to the ferry people were pushing so hard that a lot of them fell down and got stuck in between the small opening of the gate.
I saw people falling, getting up and grabbing onto each other. I heard children crying… It was totall chaos!! Can you imagine the baby on the back of mom? It was horrible!!
When I fell out of the gateway and almost tripped I saw flipflops lying on the floor, several bags and stuff was lying there.. People had to go on and couldn't get their lost goods.. It was a stream of people just going on…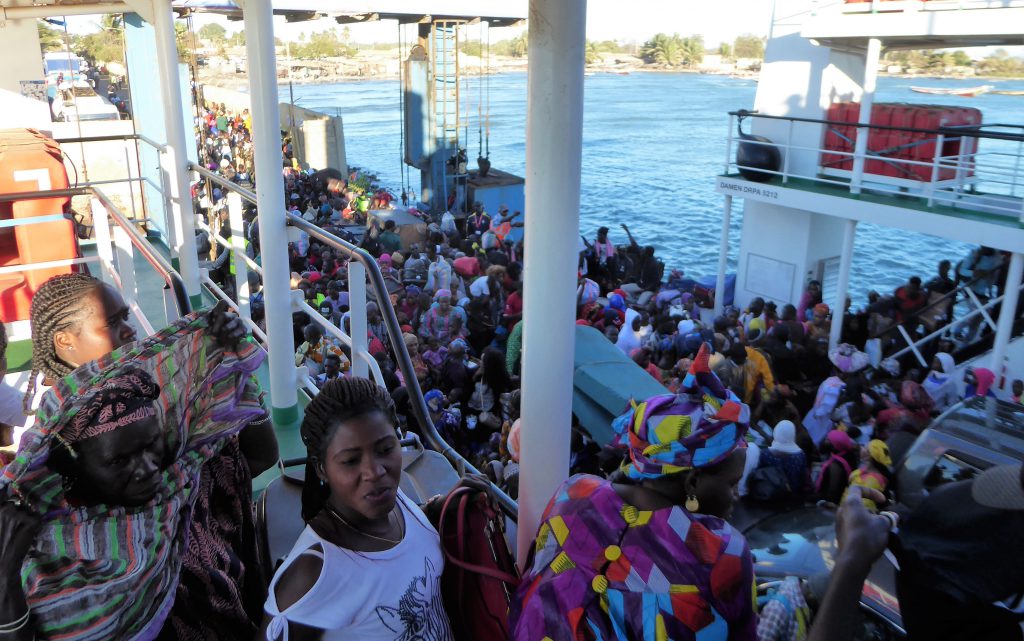 And this was not all… The ferry couldn't leave because with all the cars and all the people it was too heavy loaded. Each and every inch of the ferry was used by someone, there was no place empty. I had never seen something like this before.. I mean, Asia can be overwhelming and busy… but this??
Why I didn't travel solo in The Gambia
In the end it all worked out and I was back at my resort…The plan was to leave the day after but I postponed it a day. And finally, to make my travel easier, I did ask my friend Aka to join me. Ofcourse he wanted too, he also had said it numerous times ..
And I must say it was good that he got me through things.

Got me the local prices and know his way around..
It was easy and good!!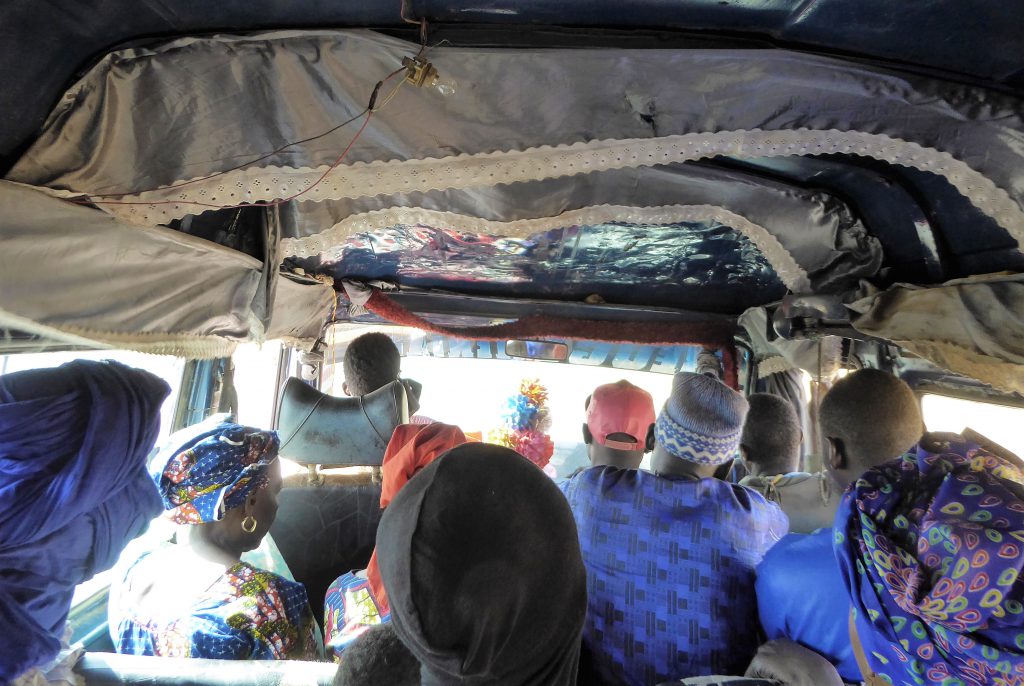 I did have some benefits of this way of traveling…
My journey got even more local and I loved that! Aka is a local fisherman and not a guide.. Which I thought at first. And because The Gambia is a small country Aka knew a lot people along the way…and people knew him! It is all family or related one way or the other.. Or they were classmates and had fished on that same boat once! I loved that!!
And that is why I didn't travel solo in The Gambia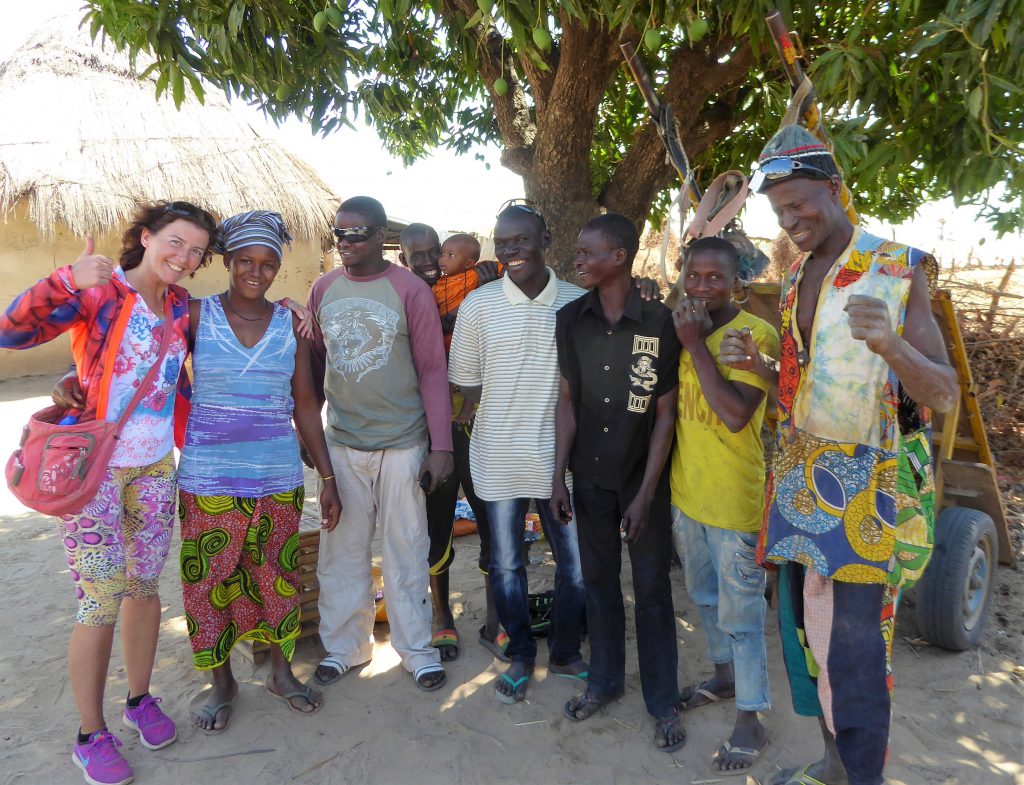 I had a lot of fun with Aka! We could get a long really good and had the same opinions on lots of issues!!
Great learning from each other!!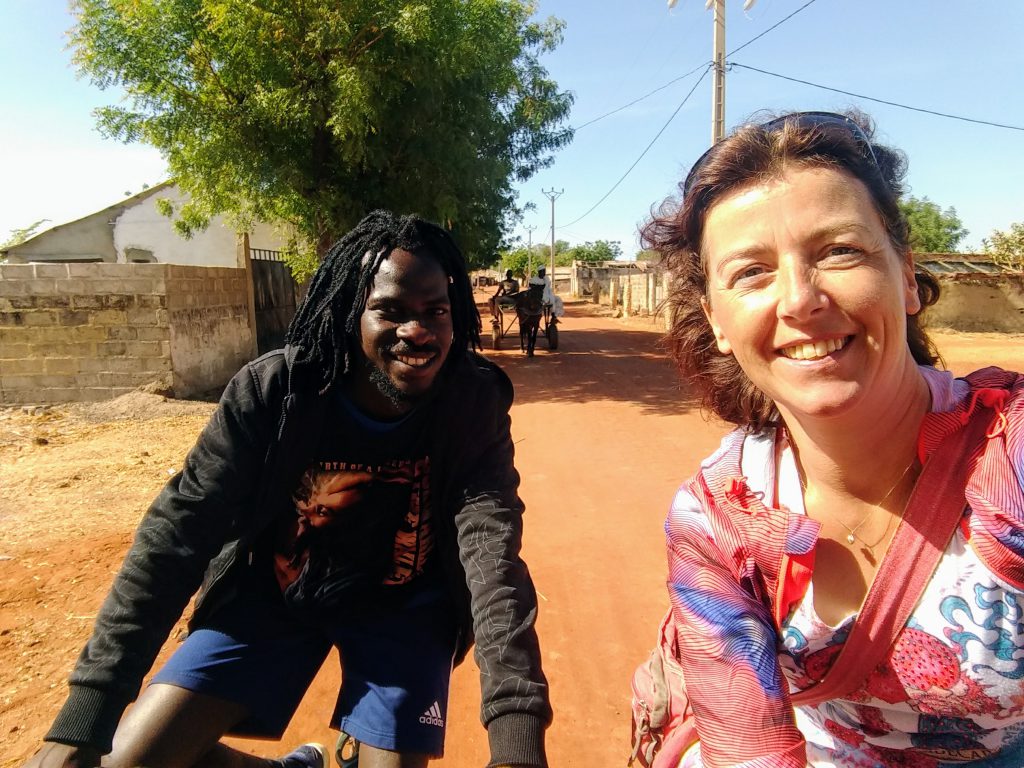 I am sharing the rest of the trip now so keep an eye out for more!!
Have you visite The Gambia yet?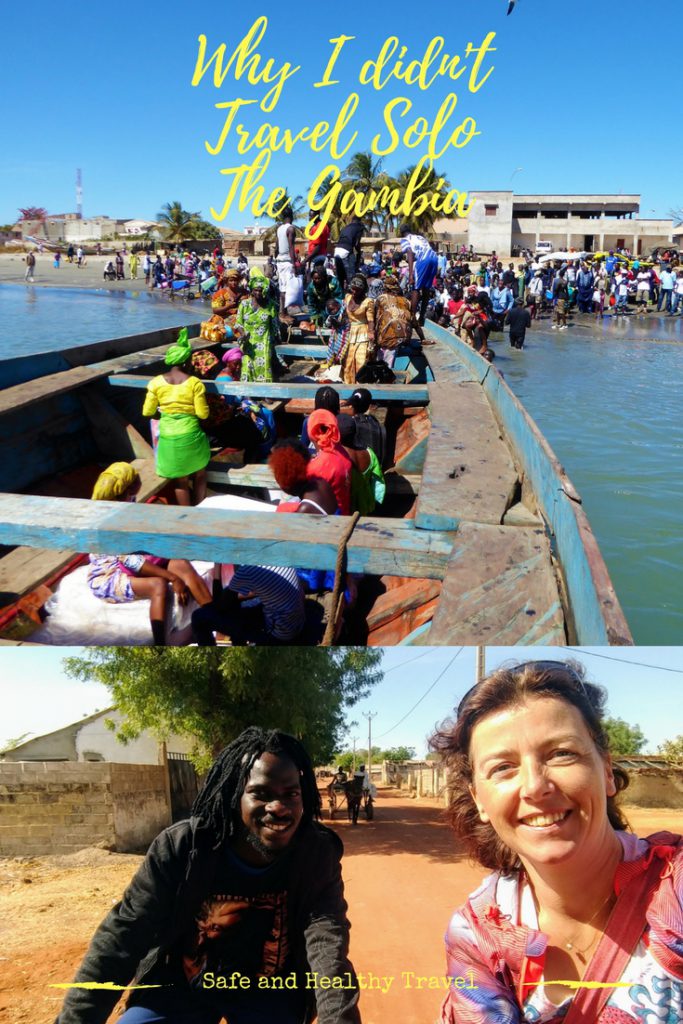 Would you share this post? I'd love it if you did!!
Want to read more?
Having dinner with the locals – ResiRest – The Gambia
Cycling to the Fish of Tanji – The Gambia
Or what about:
Exploring Bogota by Foot, by Bicycle & from high above
Highlights of Cuba ( 3 weeks )
10 things you NEED to know about The Netherlands
Crossing around the Sand Dunes of the UAE
Or can I inspire you to do dome Yoga?
I hope you enjoy this beautiful world as much as I do!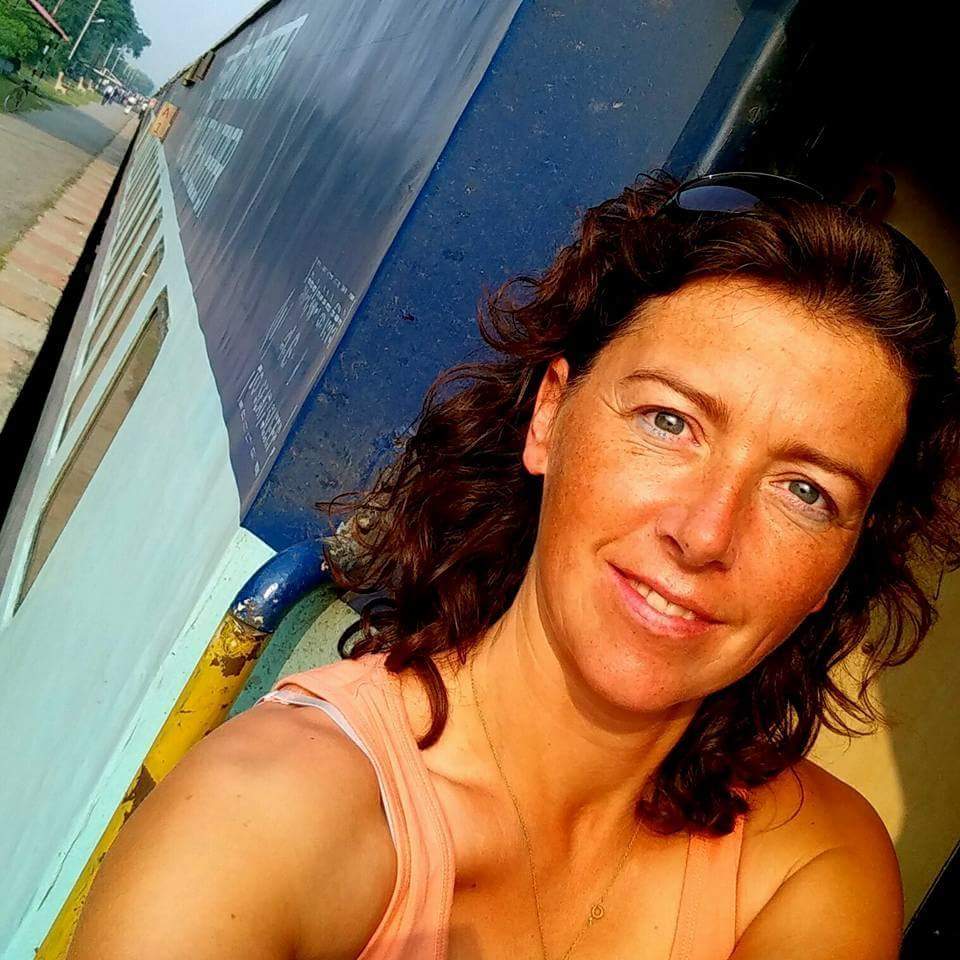 Jacomijn is een politieagent uit Nederland die jou graag laat zien hoe je veilig, actief en gezond de wereld kan over reizen. Safe and Healthy travel is a MUST