Hue, Citadel of the Nguyen Dynasty, in Vietnam.
On my first solo travel of two months I visited the city of Hue. It was rainy as you see but I really liked it. 
The temperature wasn't that great but I saw the beauty of this once rich and colourfull city, the imperial capitol of the Nguyen Dinasty. 
On my first day I went walking to the Citadel and looked inside and walked all the way around the wall.
The money you pay to get in the Citadel is for preserving it, there are working hard on that. I hope to visit it once again and see it in full glory once more!!
Citadel of the Nguyen Dynasty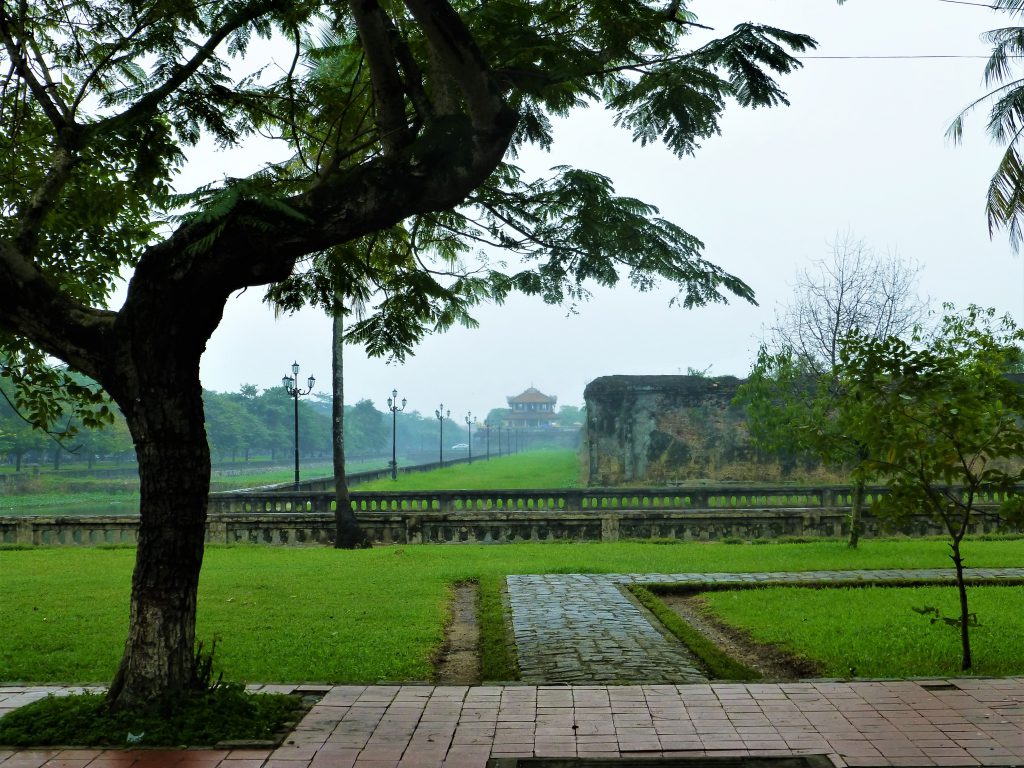 The wall surrounding the Citadel of Hue.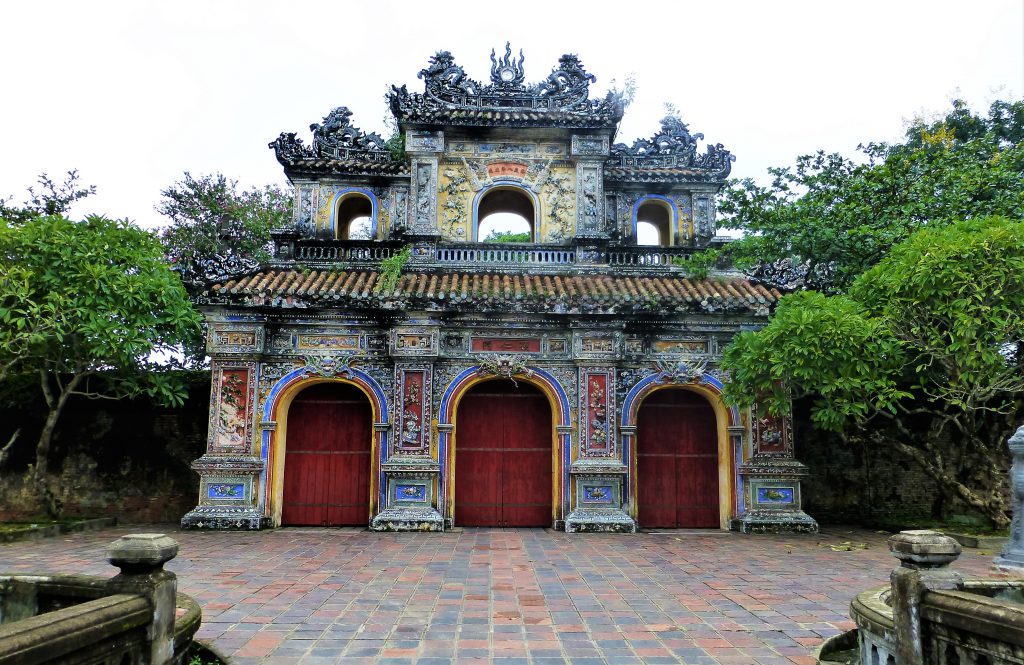 One of the many gates in the wall surrounding the Citade.  I did a tour on the outside too, just to see those gates. Not much else to see on that outside though….just Hue life in the streets of Hue.. And I did love that too!!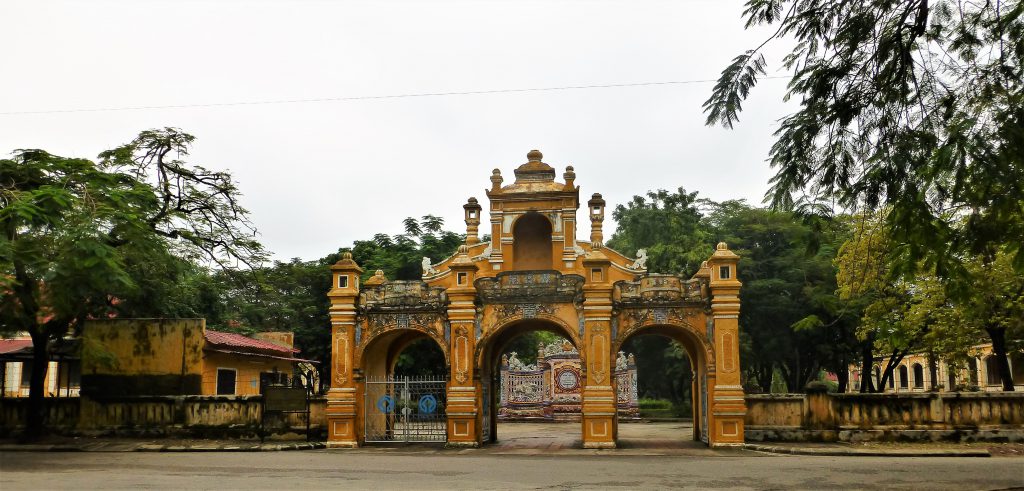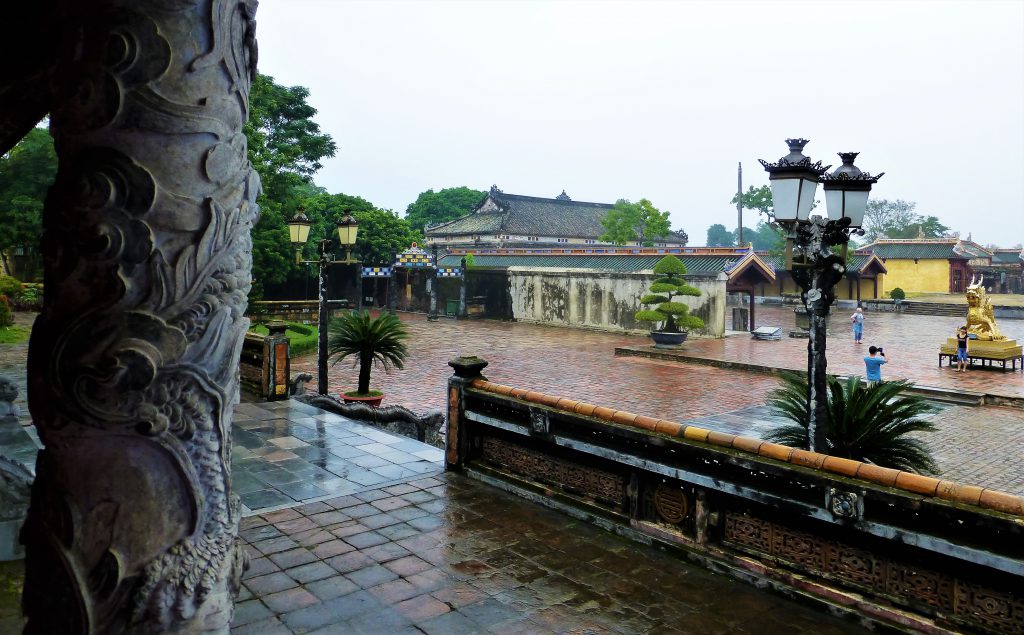 In the Citadel there are many squares
They told me that in the old days many servants would be lined up in front of this building when there was a celebration for a king. It would be very impressive to see the whole square filled with lined up and dressed up people. I can totally imagine that!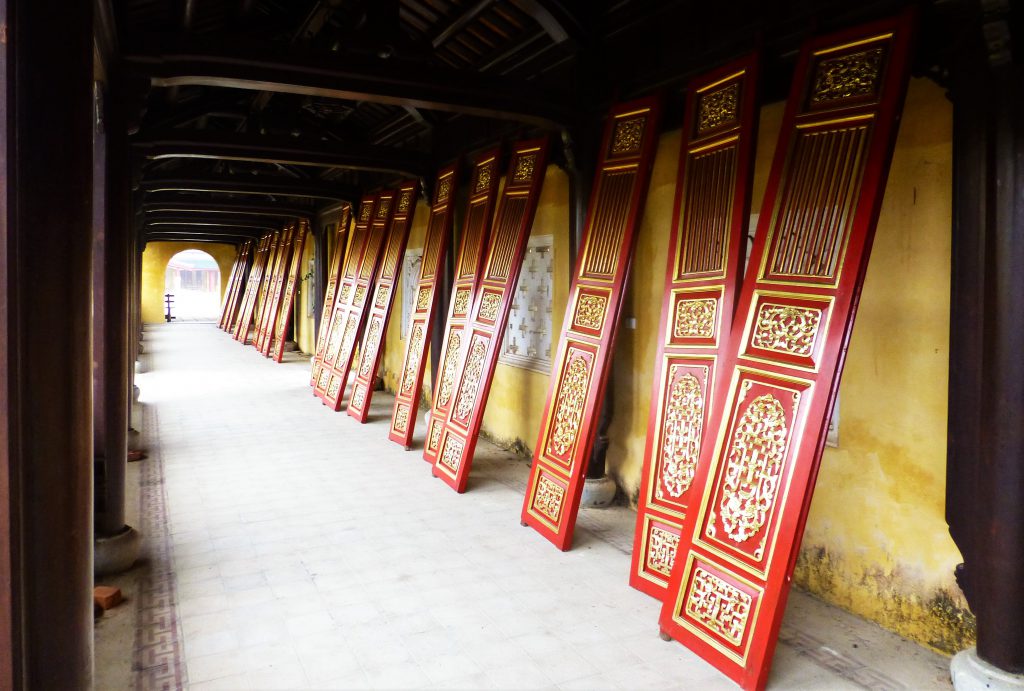 The complex is on the list of UNESCO world heritage so they are restauring, good to see! Money you spend visiting this will be used to rebuild and maintain it.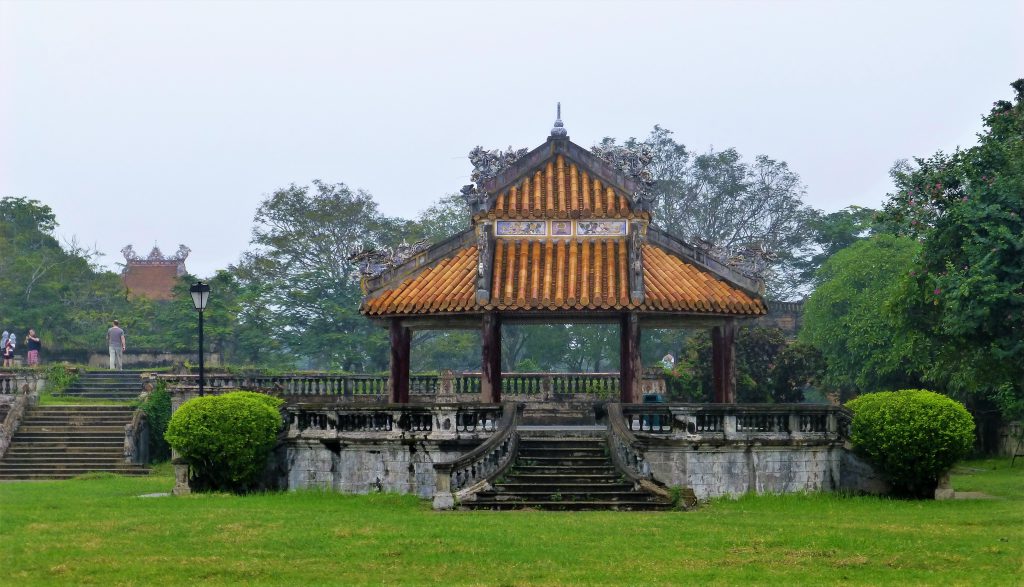 Nice gardenhouse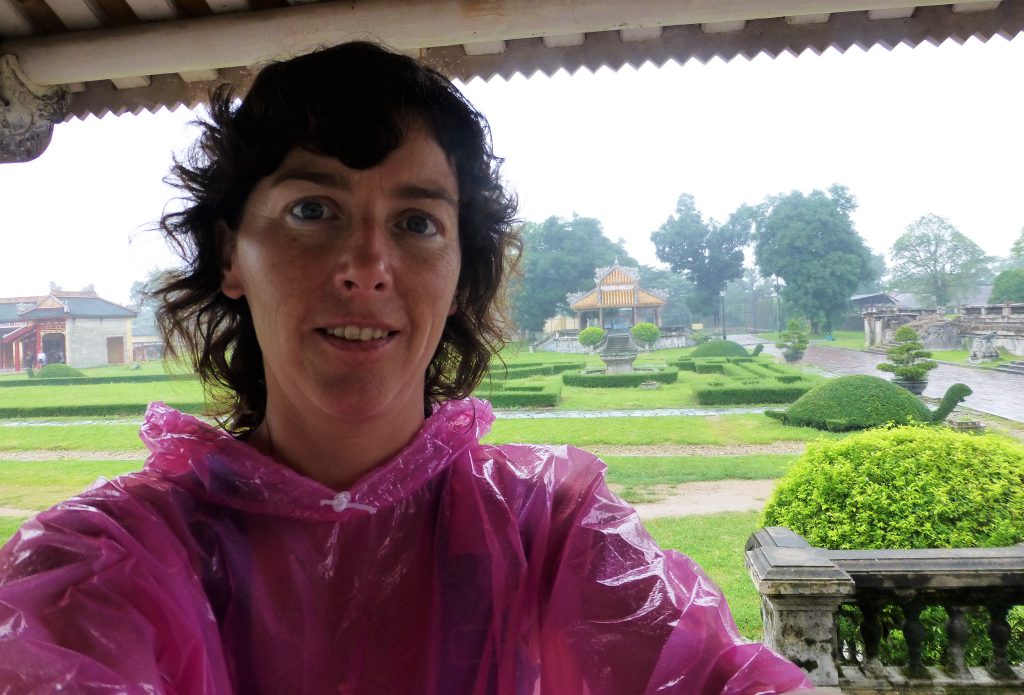 Wearing my raincoat 🙂 I don't know why I even bothered to make this picture…

Citadel of the Nguyen Dynasty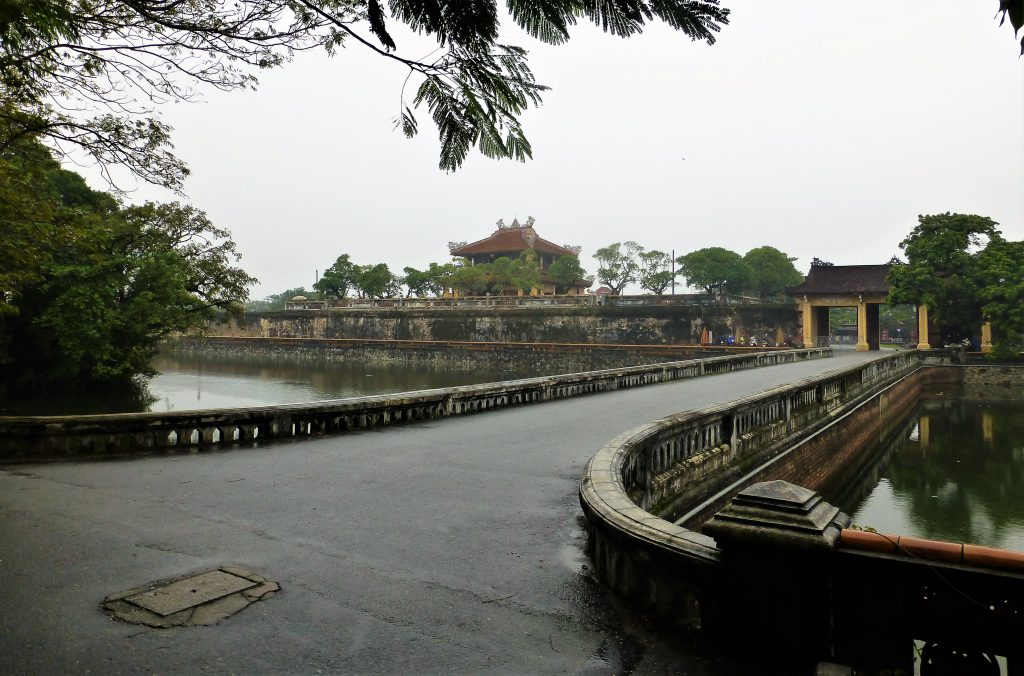 Again one of the many gates surrounding the Citadel.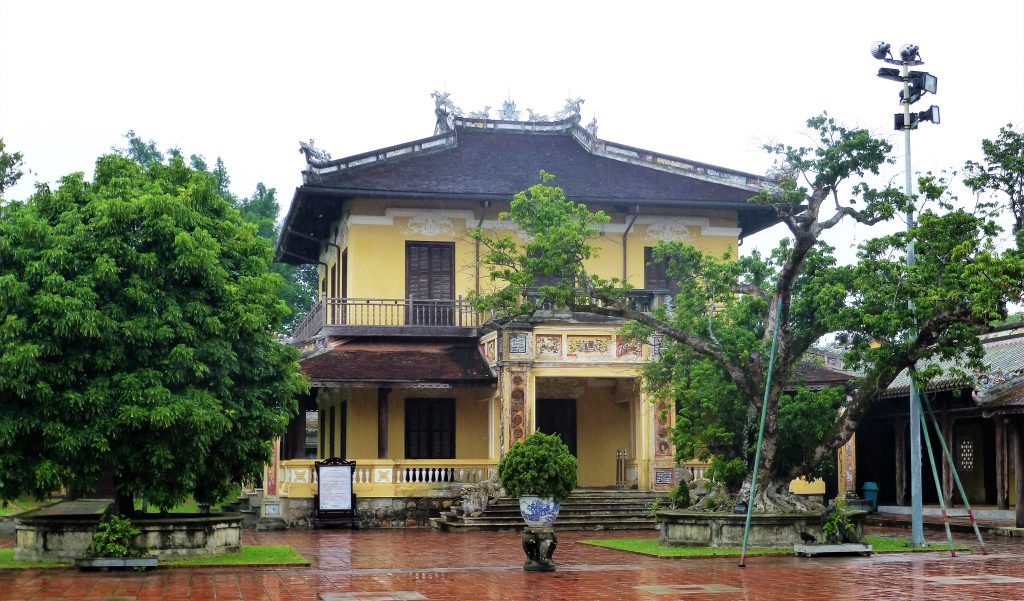 House inside the Citadel which was in a good state, there were still people living there. Good to know there are people there all the time. If something will happen they will act immediatly and they feel responsible too.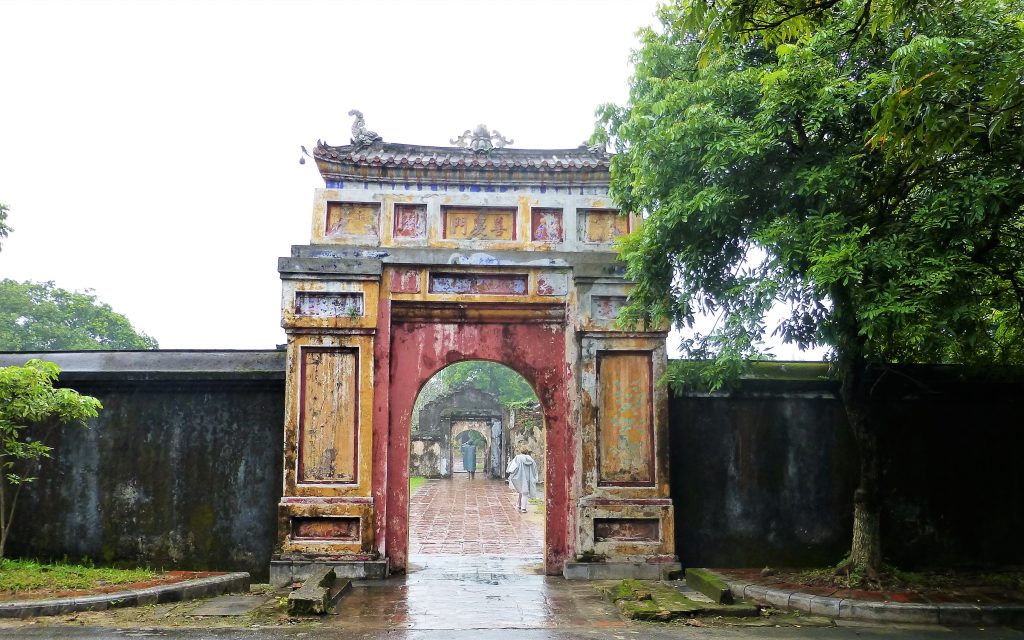 Gate, gate, gate ..
Citadel of the Nguyen Dynasty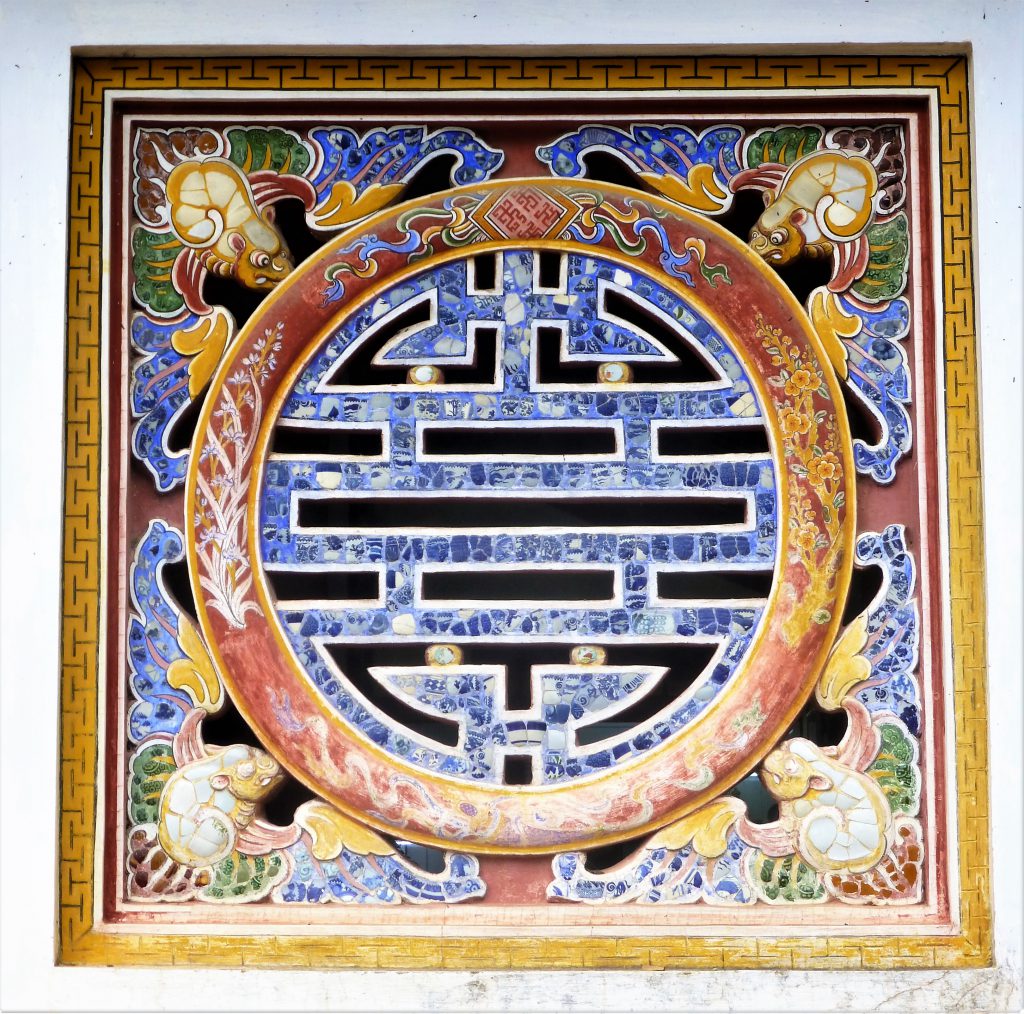 Isn't it wonderful?
The main entrance.

I was told that the one entrance that was bigger because of an elephant that could go in. The other doorways were too small 🙂 We all got our own problems to think about when building a house!! LOL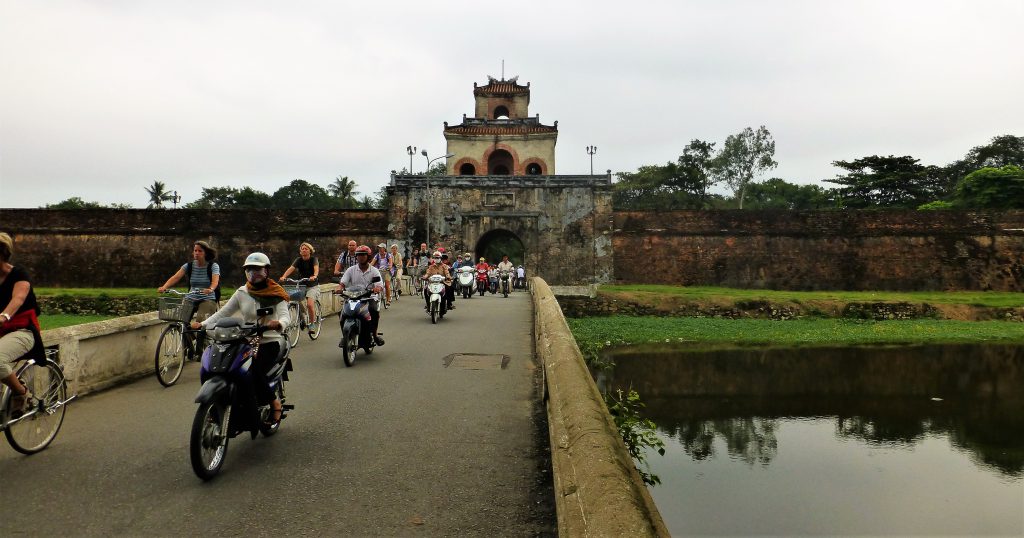 It can be busy outside the Citadel of the Nguyen Dynasty in Hue. Don't you love the traffic too in Vietnam? I love to see all those scooters and all the people on it that cover their face and arms. You see the difference between the tourists on bicycle and the locals on scooter right? 🙂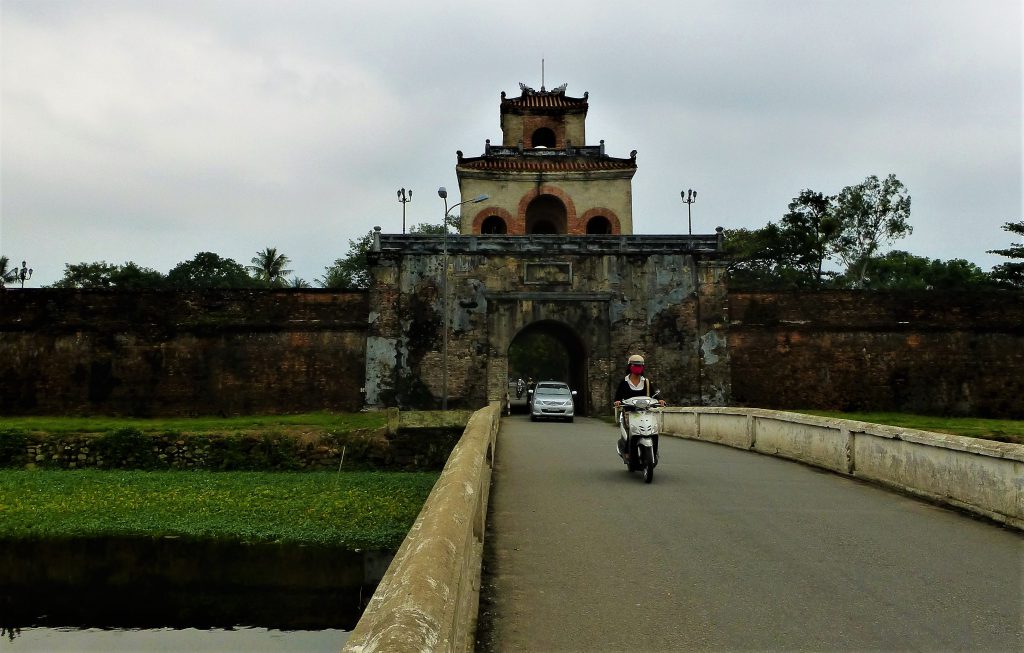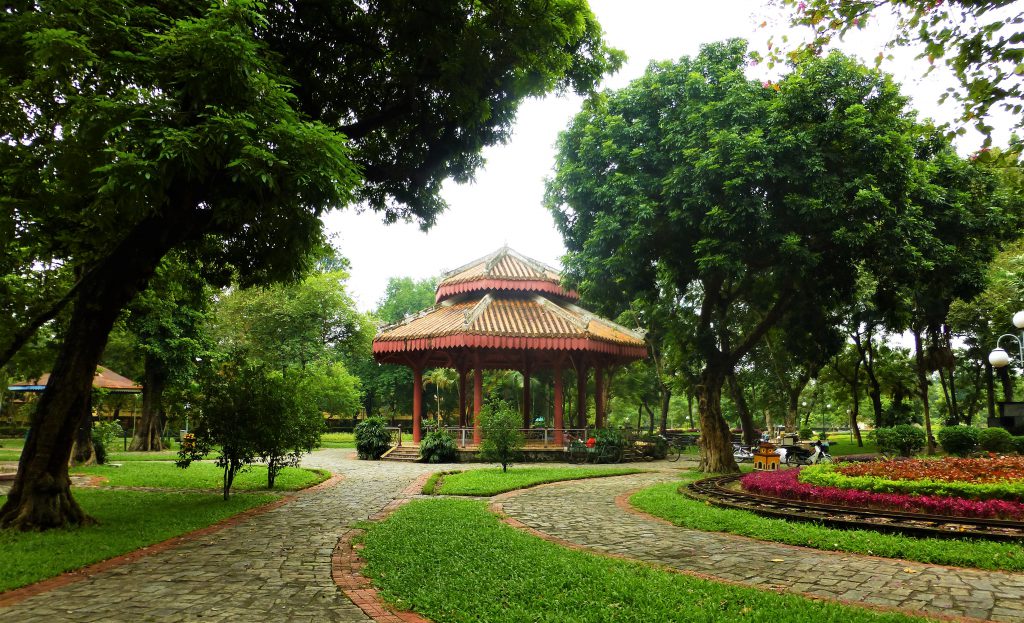 Outside the Citadel of the Nguyen Dynasty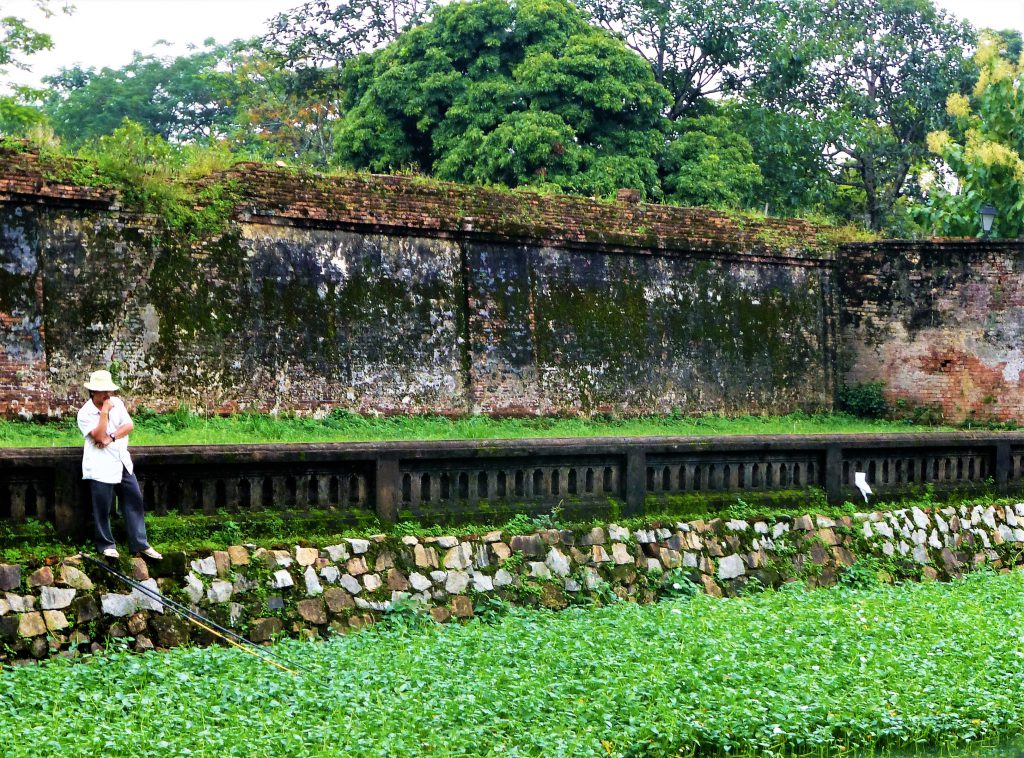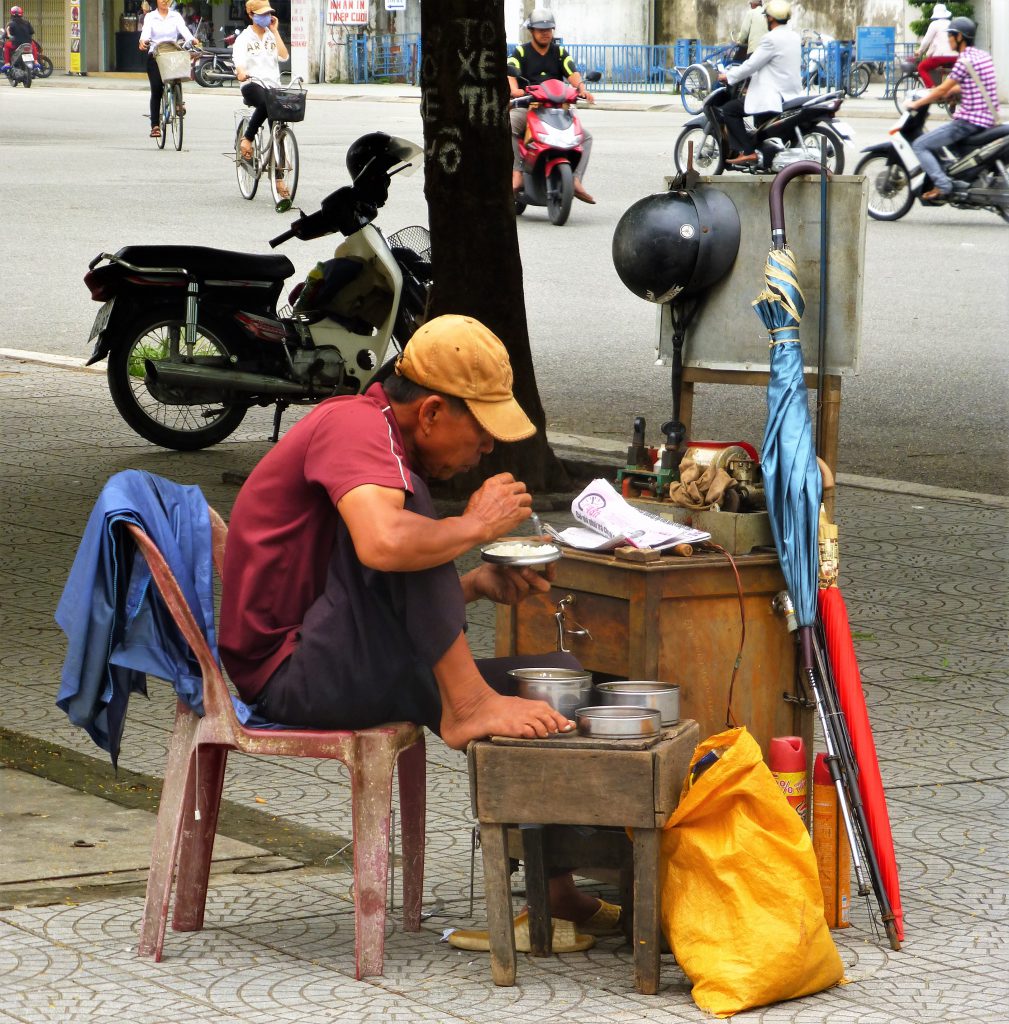 Enjoying his lunch
I love these kind of streetsviews of Asia!!

Did you like this post? Pin it to remember!!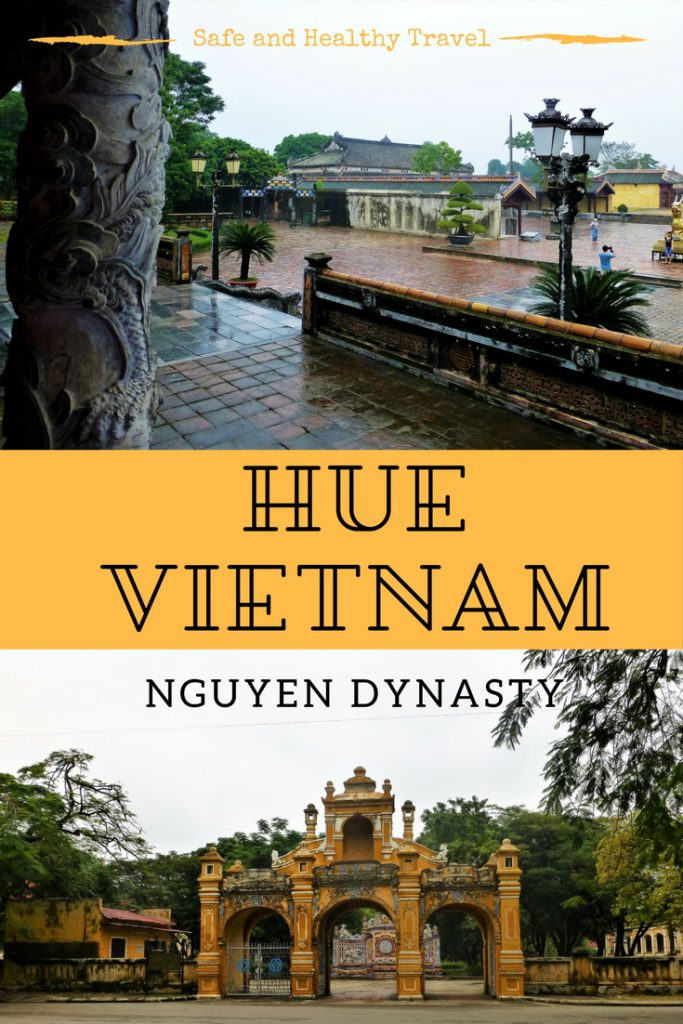 Would you love to see some more on my Vietnam travel?
Tip: Canyoning in Dalat – Vietnam
The Fairy Stream and Sand Dunes at Mui Ne
Cookingclass at the Red Bridge – Hoi An