A Day in Hanoi, Vietnam
|
October 2012 I went on my first solo travel! I did a two month trip around Vietnam, Laos and Cambodia. Looking back it was the best decision to do this…and as we know now.. I didn't stop anymore 🙂
I started in Hanoi, I had booked a hotel before I left, the
Rainbow Hotel
. That hotel was about 1 km away from Hoan Kiem Lake, 1 long road with lots of shops and foodstands. A real nice walk to do each day. Before I left I had read about the early morning sports of the local people around the lake. You just had to go there and watch them sport, dance and relax.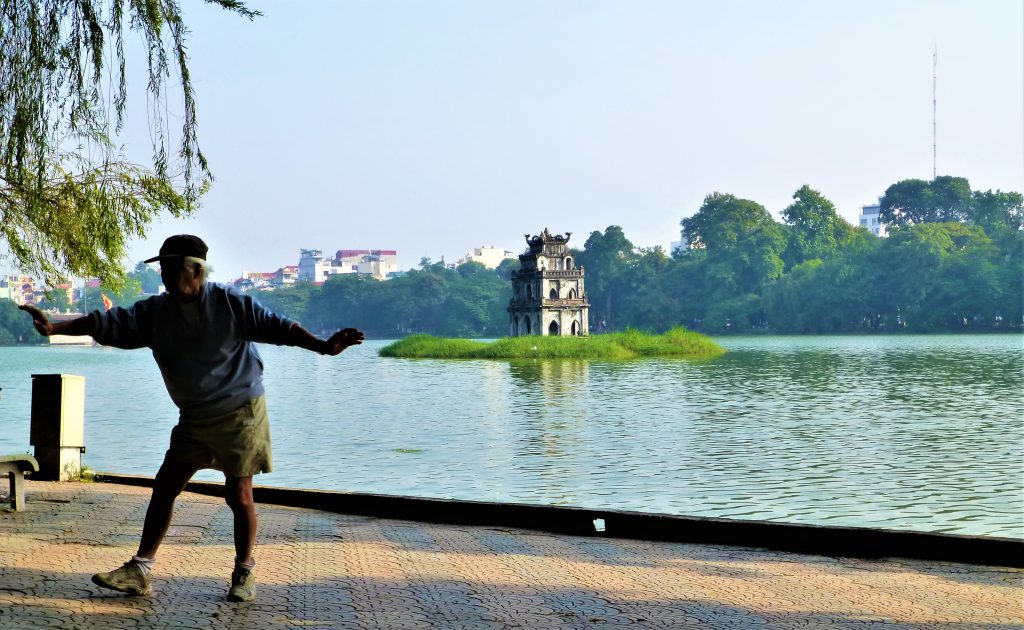 Morning activity at Hoan Kiem Lake
Arranging a Guide on the streets of Hanoi
After I had seen that, I wanted to explore the city. I was standing at the street near Hoan Kiem Lake thinking how to go to the typical touristic sites of the city. At some point a motordriver began to talk with me, he said he wanted to show me the literature temple, one pillar Pagoda, Ho Chi Minh mausoleum and his house. We could also drive to the biggest lake in the city. Those were all things I had read about and certainly wanted to go to!
Spending A Day in Hanoi, Vietnam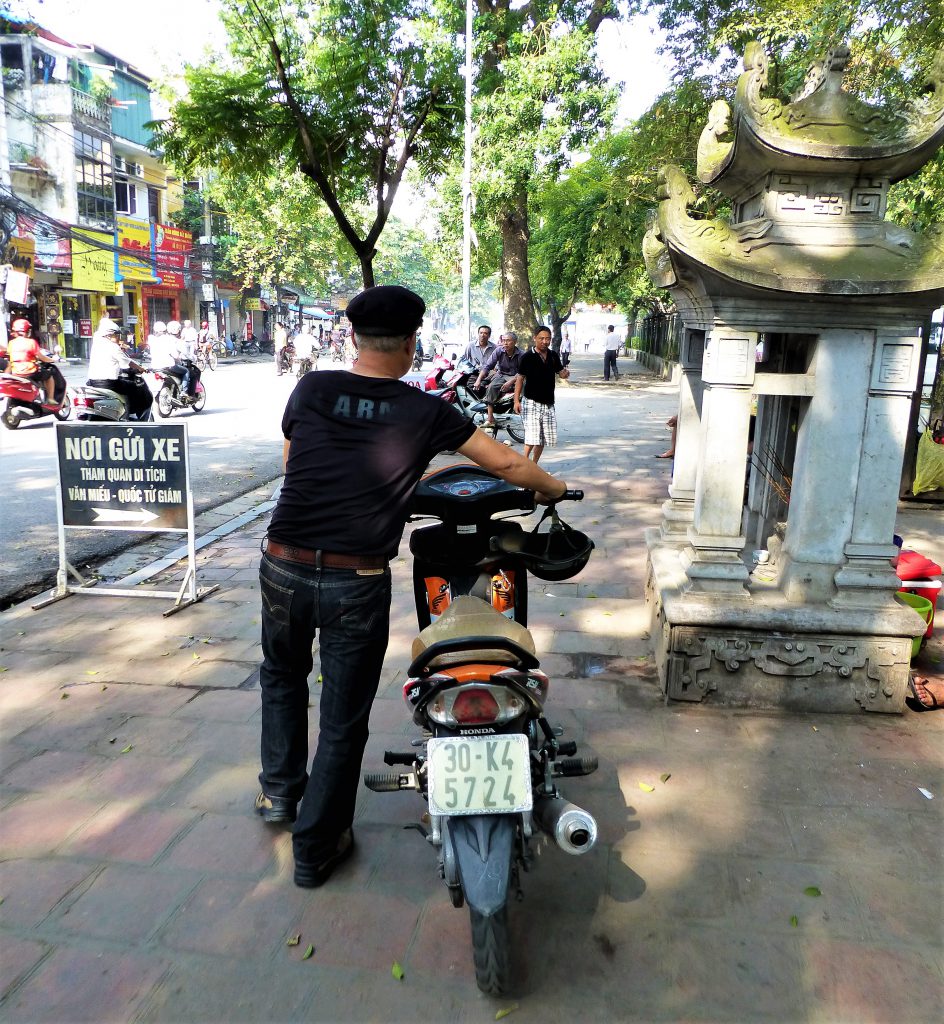 My driver/guide for this morning
Afterward he would bring me to a great restaurant where lots of locals would eat. They served the best pho (noodlesoup) he said. Just one kind of pho but it would be the best! I decided to go with him so I put on his helmet and I got on the back of his motor and we went driving through the busy streets of Hanoi!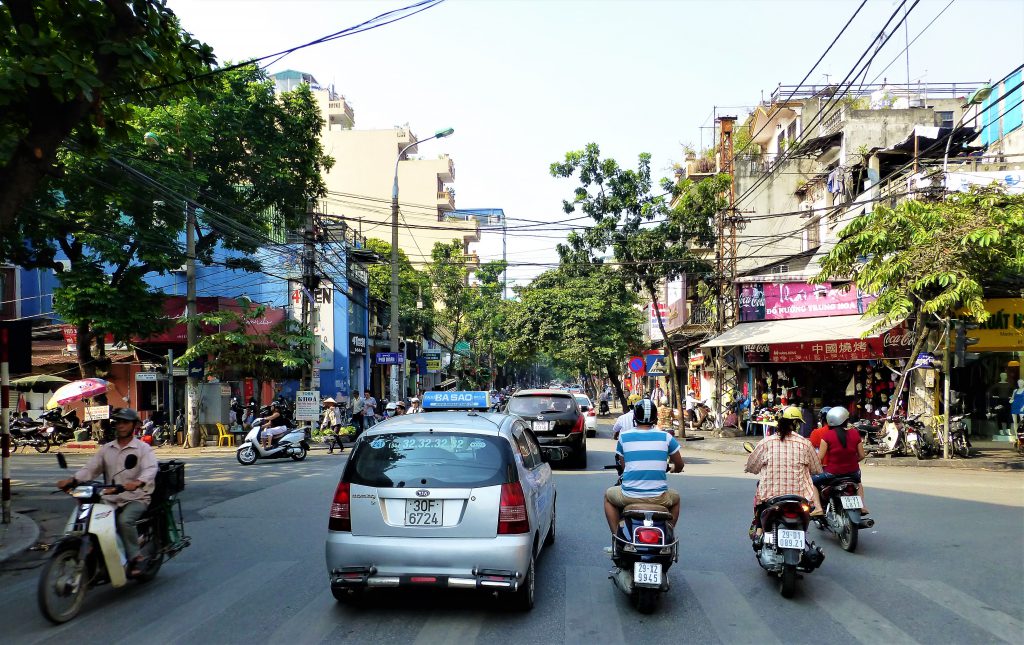 Riding through the traffic
Unfortunately I didn't dare to make much pictures sitting on the motorcycle, because of the traffic. I was scared to loose the camera by dropping it 🙂
Spending a Day in Hanoi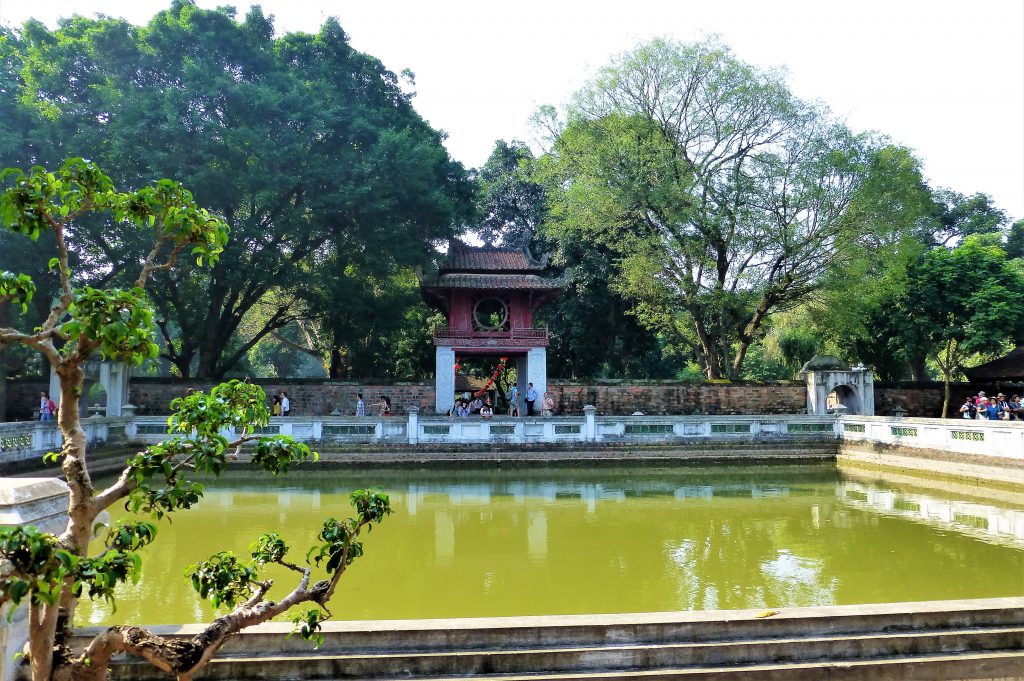 The Temple of Literature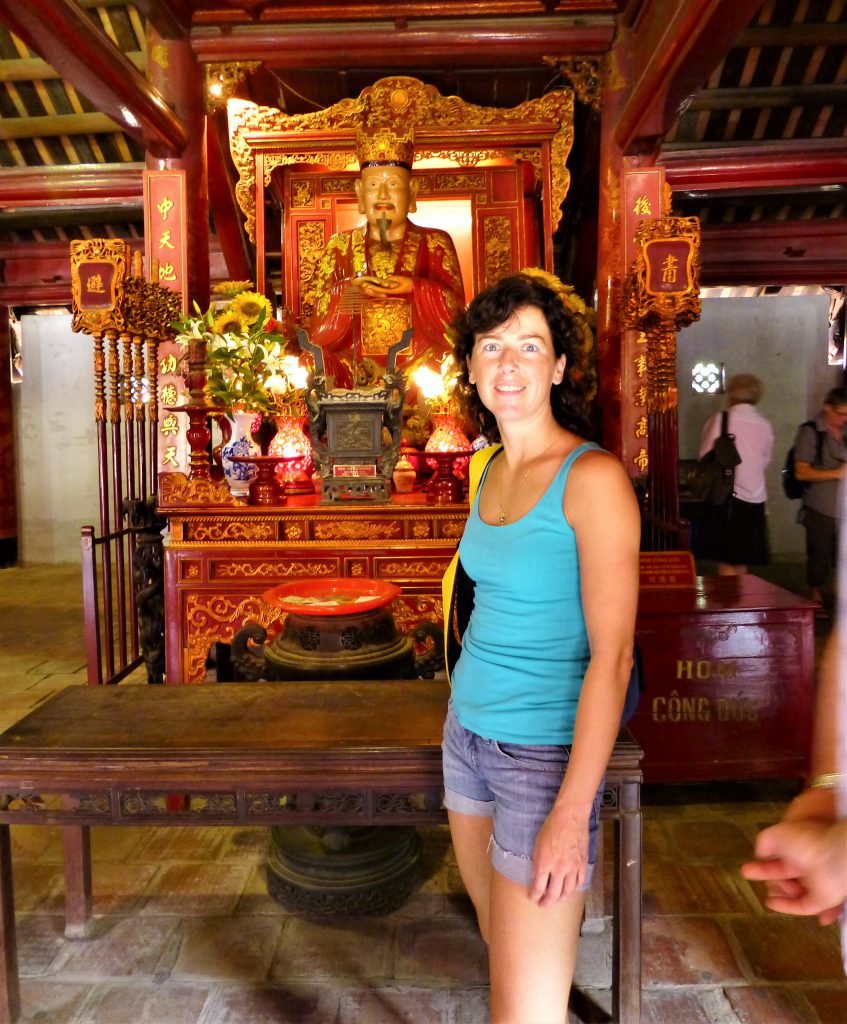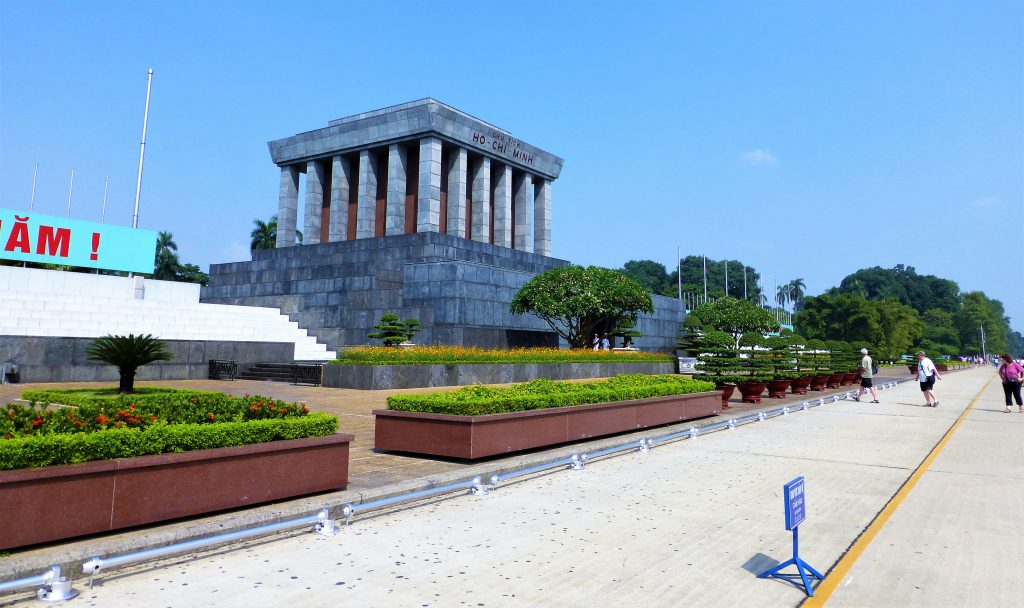 The Ho Chi Minh Mausoleum
At the time I was at the Mausoleum they were renewing the building. So I couldn't get inside and watch it. But seeing the building alone was impressive too. But the museum was great. I didn't know that much about the great HCM. So to see his lifestory, where he was raised and how he got to be such a great personality was good for understanding everybodies excitment about him. He has accomplished a lot!
Spending a Day in Hanoi, Vietnam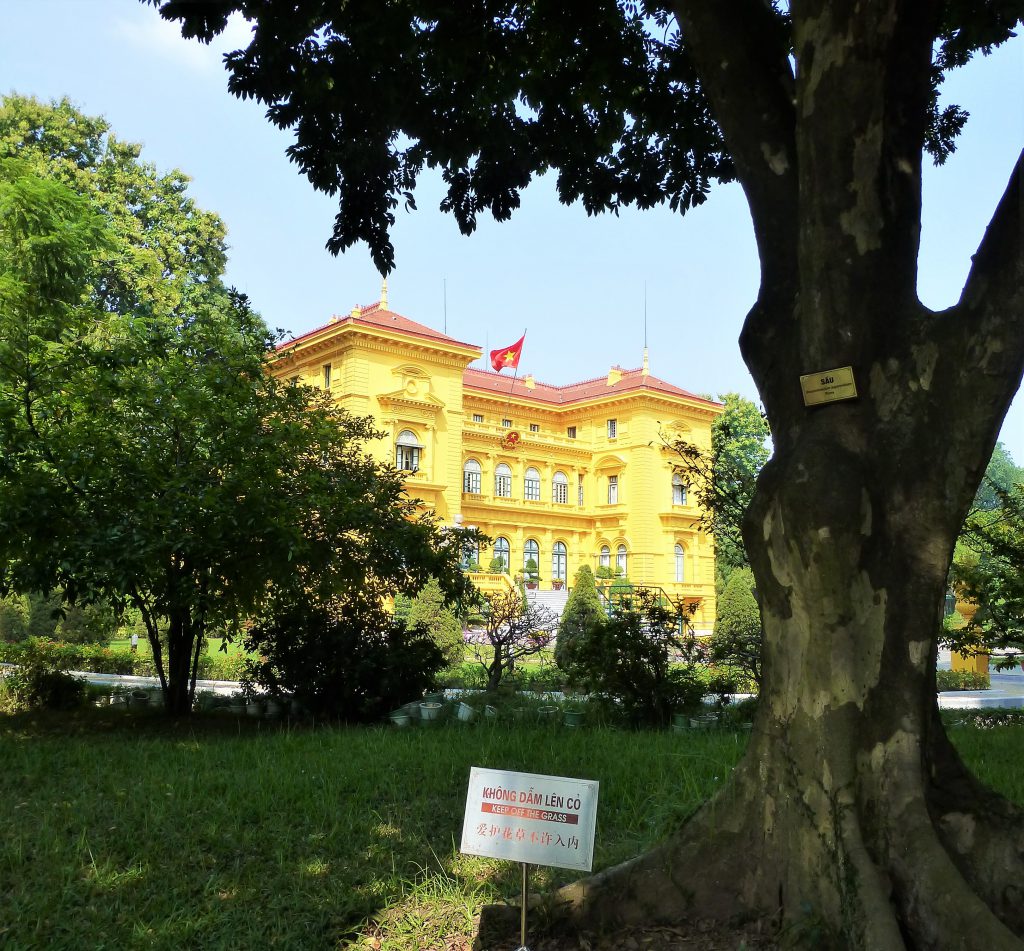 The house of Ho Chi Minh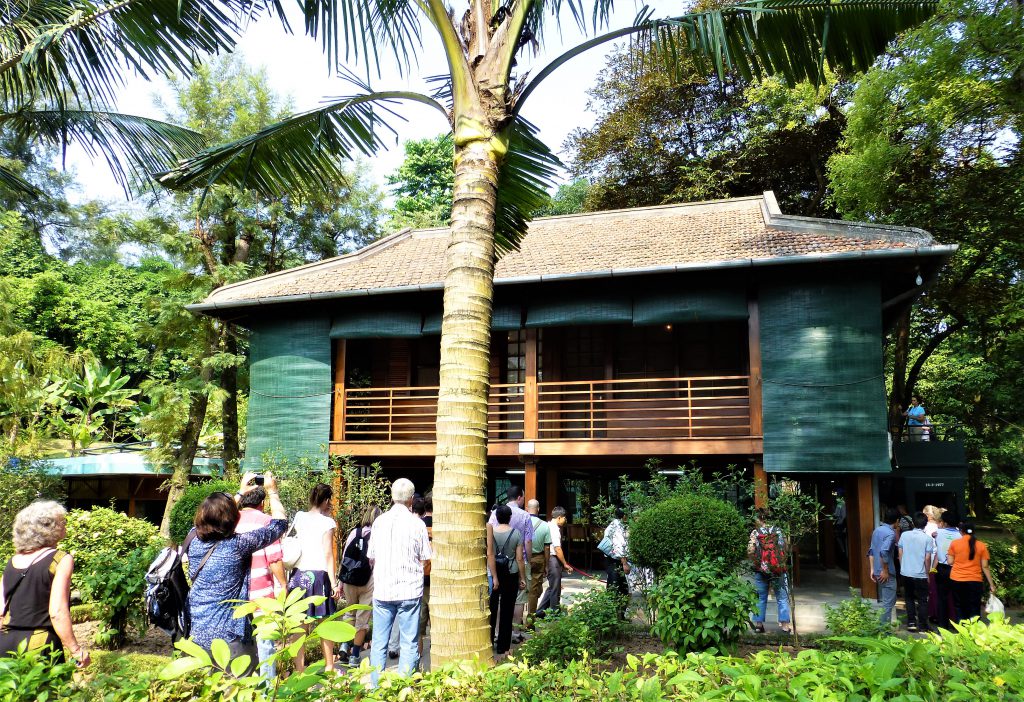 The house where HCM actually lived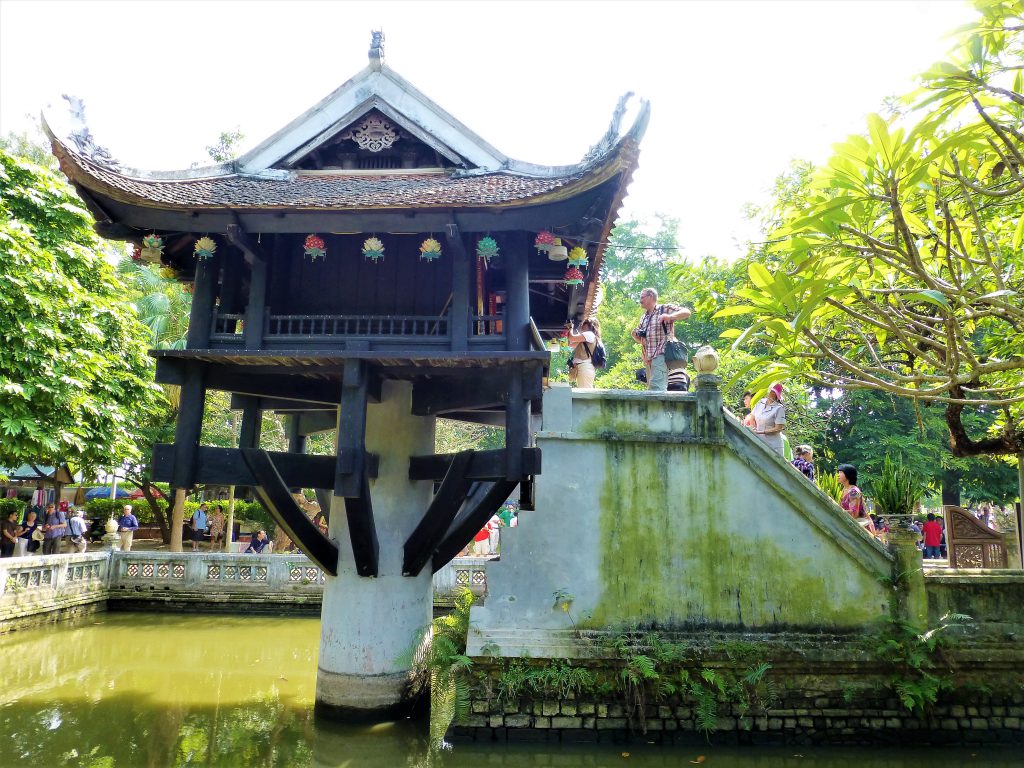 One Pillar Pagoda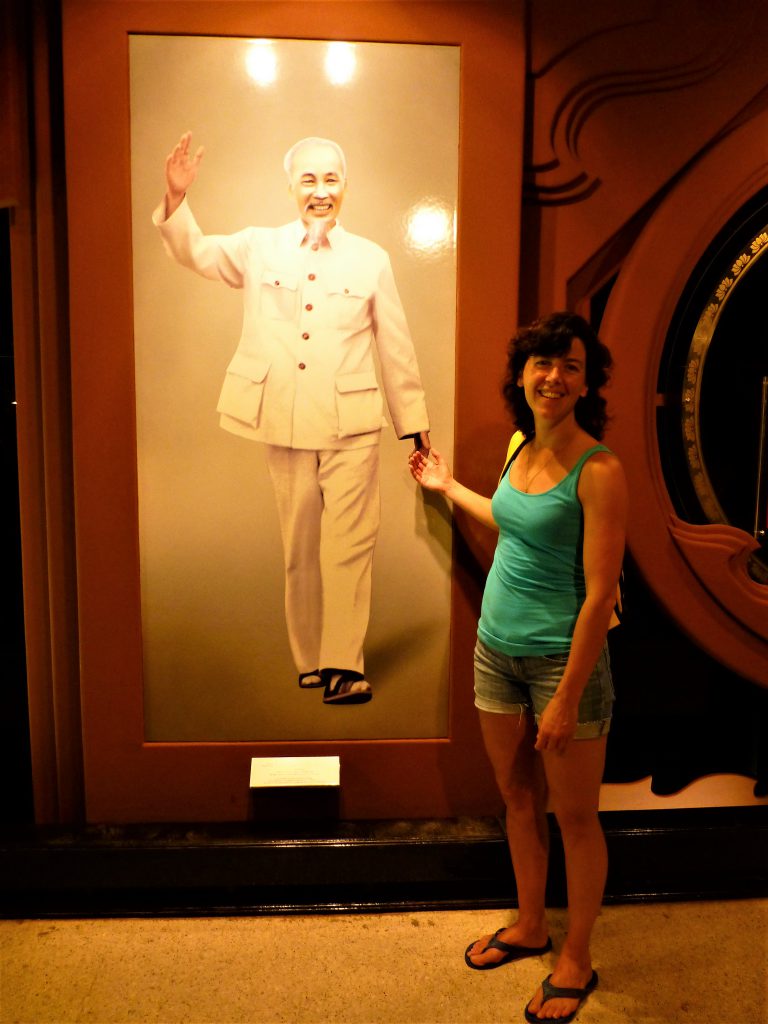 Holding hands with Ho Chi Minh 🙂
Having a Local Lunch
Around noon he brought me to a small restaurant in Old Quarter Hanoi and told me how to walk back to Hoan Kiem Lake. From there I could find my way back to the hotel. I went inside and ordered a noodlesoup. It was just one kind they are serving so that was easy. They helped me how to eat and prepare. It was just my second day in Hanoi 🙂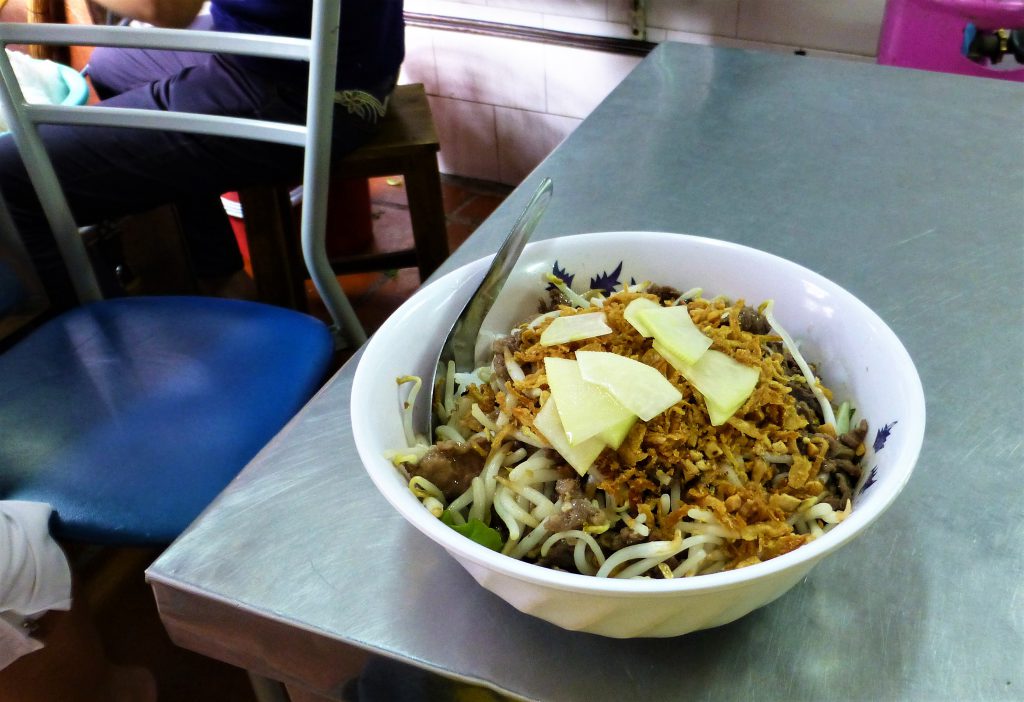 Great pho! I think Vietnam has the best soup in this world!!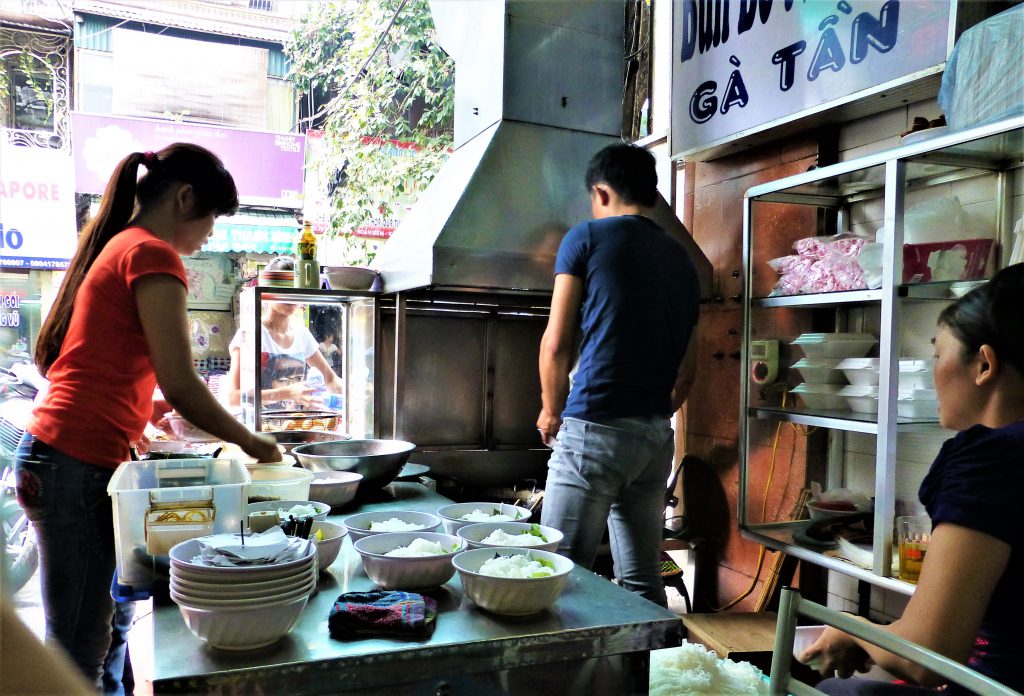 The Little Restaurant the driver took me
It was a great day! I did see a lot of the city and the man could tell a lot about the history of Hanoi!
Great way to spend a day with a local (not official) guide. I did feel good with him, not unsave or anything. When I look back I obviously payed him way to much….but what can you say, it was my second day in Vietnam!!
 Want to read more about my Vietnam travel?
The Famous Cu Chi Tunnels – Vietnam
The Fairy Stream and Sanddunes of Mui Ne, Vietnam
Cookingclass at Red Brigde in Hoi An – Vietnam
Or can I inspire you to go climb a mountain?
I hope you love this world as much as I do!!