The Beautiful Sunset on Mount Phu Si in Luang Prabang
|
While traveling there are lots of sunrises and sunsets from viewingpoints which are recommended to go see. On many trips I took the sunset was included to see at a certain point. So were the sunsets at the Wat's in Cambodia and at the Sand Dunes near Mui Ne in Vietnam.
When I was in Laos they recommended to go see the sunset on Phu Si Mountain, also written as Phou Si. The hill is located near the main street of
Luang Prabang
.  It is a 100 meter high hill and is a local religious site.  On the hill are several Buddhist shrines.
Beautiful Sunset on Mount Phu Si
At the other side of the street is the
Royal Palace
and ofcourse a Buddhist Temple. This temple is called Haw Pha Bang The afternoon I spend on visiting the Royal Palace and the Temple.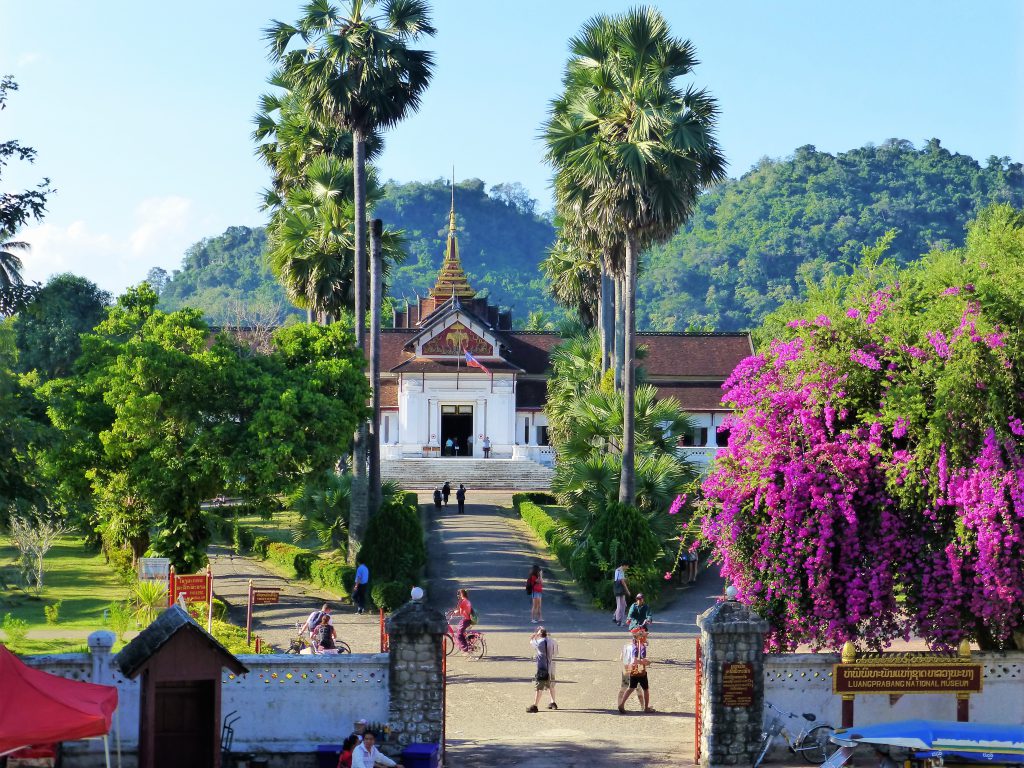 Royal Palace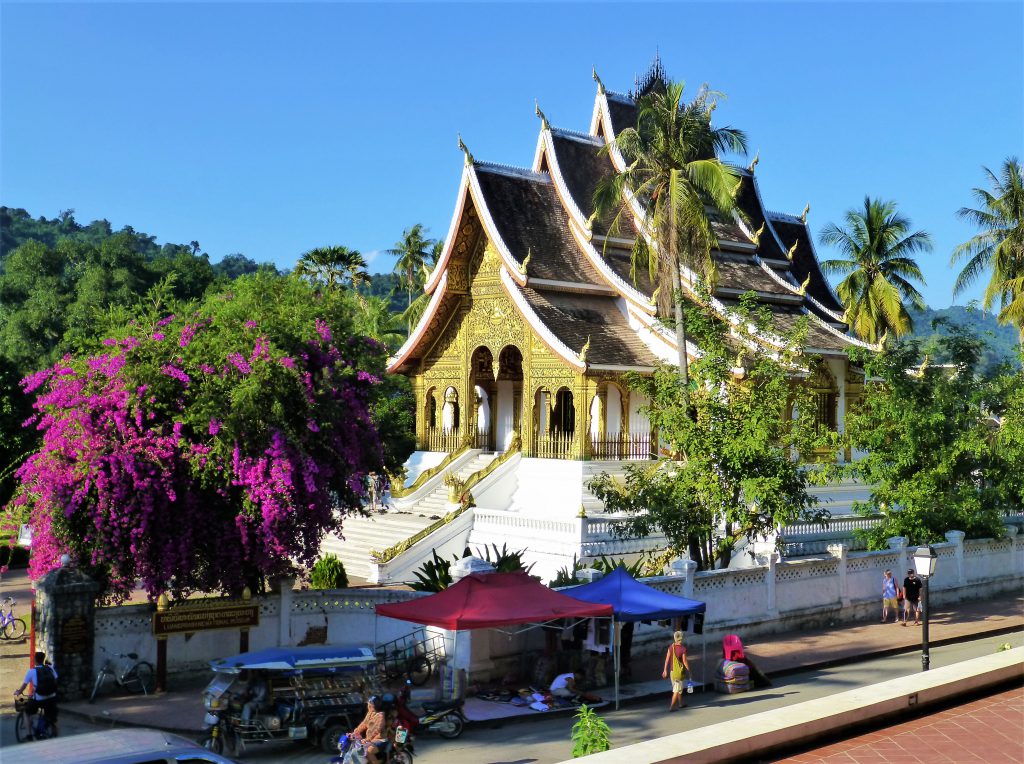 Buddhist Temple Haw Pha Bang
At the end of the afternoon I bought a ticket to go up the hill. The ticket costs 10.000 Kip, that is the equivalent of 2 euro's.
 Beautiful Sunset on Mount Phu Si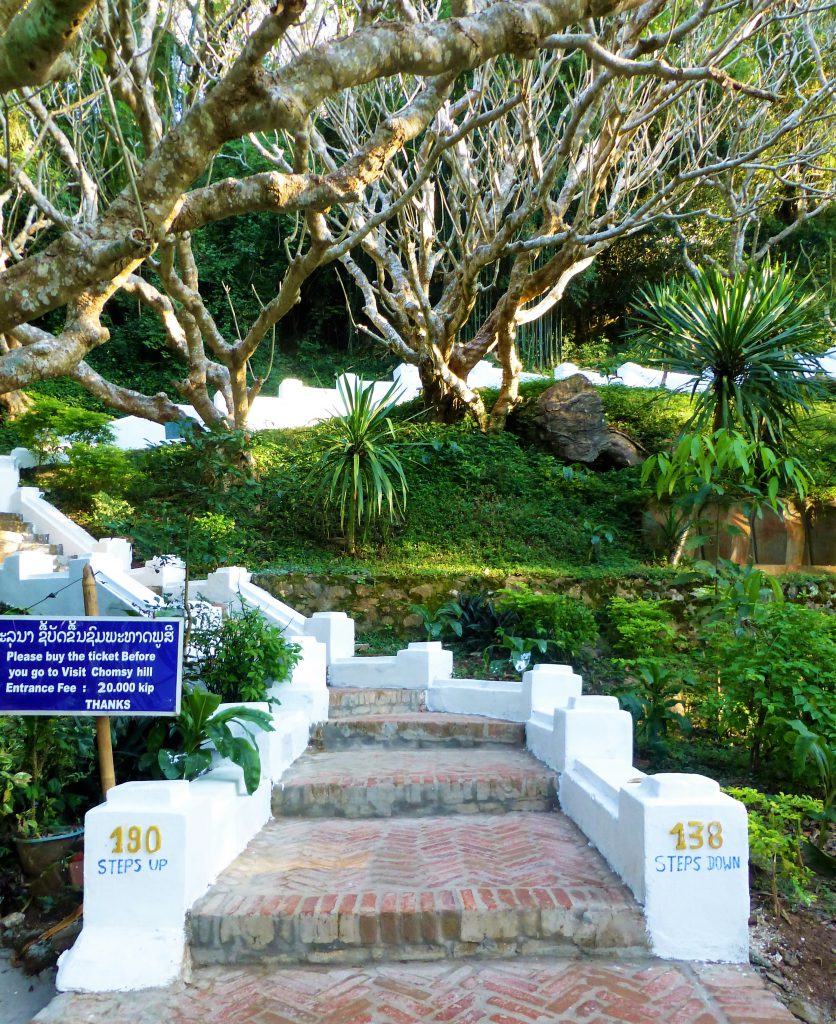 #HealthyTrip

The first stairs is 138 steps and from there you have a nice view at the palace and the temple. Then you have to take 190 steps up to get to the top where the a temple is located. It is called What Chom Si and is also a tourist attraction.
The Beautiful Sunset on Mount Phu Si
I was there early so not much tourists were there yet. I got myself a nice place to see the sunset. I was overlooking the Mekong river and saw the mountains behind it. It was a nice view, even without the sunset 🙂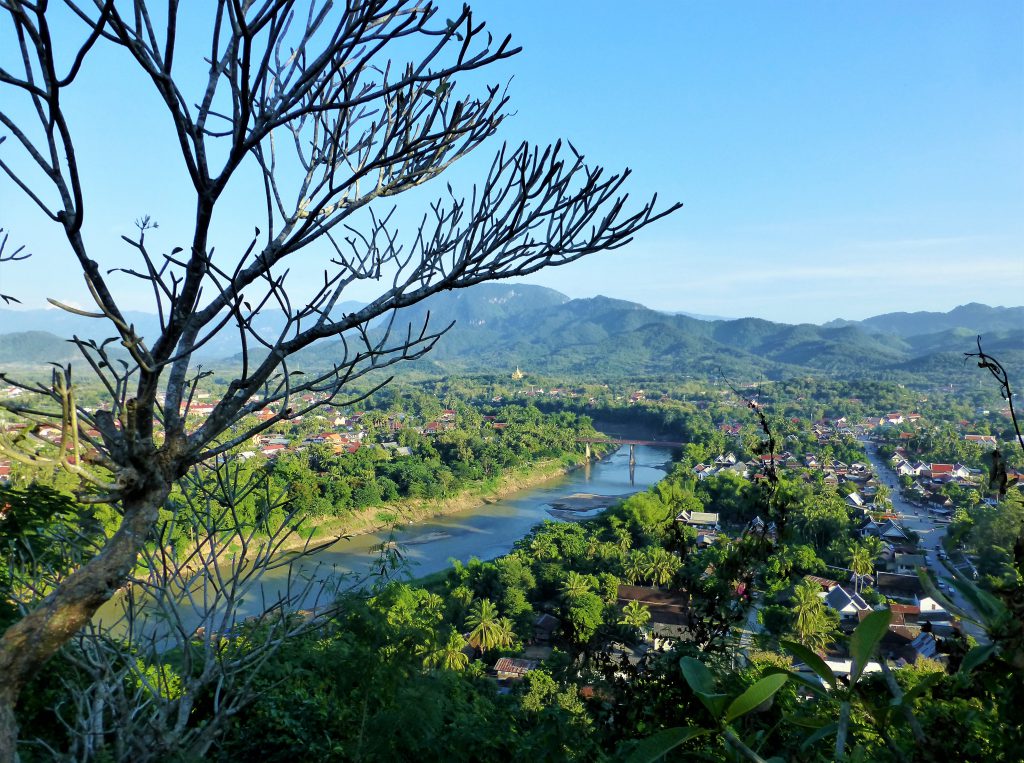 Nam Khan River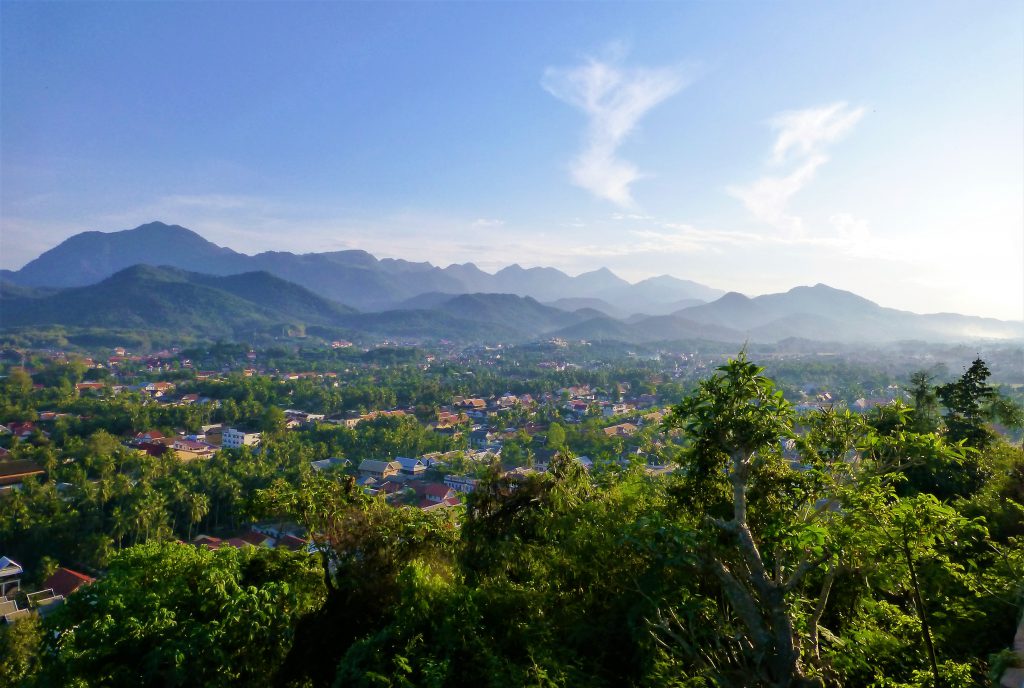 I was a hour early so had to wait for a while. While I was waiting people kept coming up. At some point the whole hill was crowded. Everybody was waiting for the sun to sink behind the mountains.
When it happened it gave a beautifull view.
You heard the camera's click and click. I took some real nice photo's!!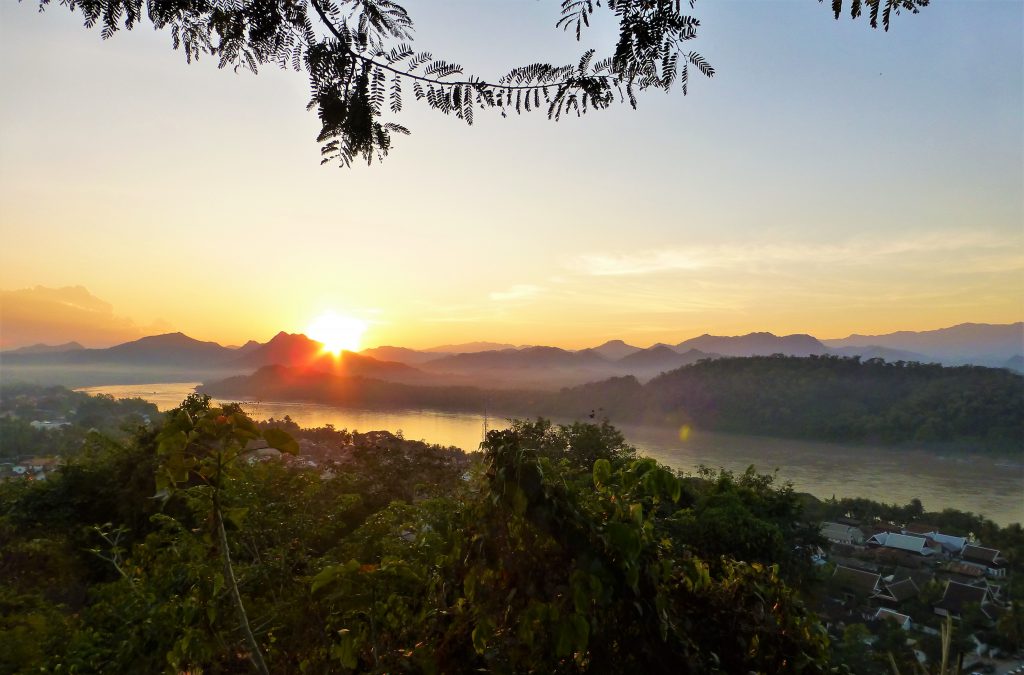 The Beautiful Sunset on Mount Phu Si in Luang Prabang
I think it was really worth the climb! It is not that high but the temperatures were about 35 degrees so you don't want to get al sweaty by exersicing 🙂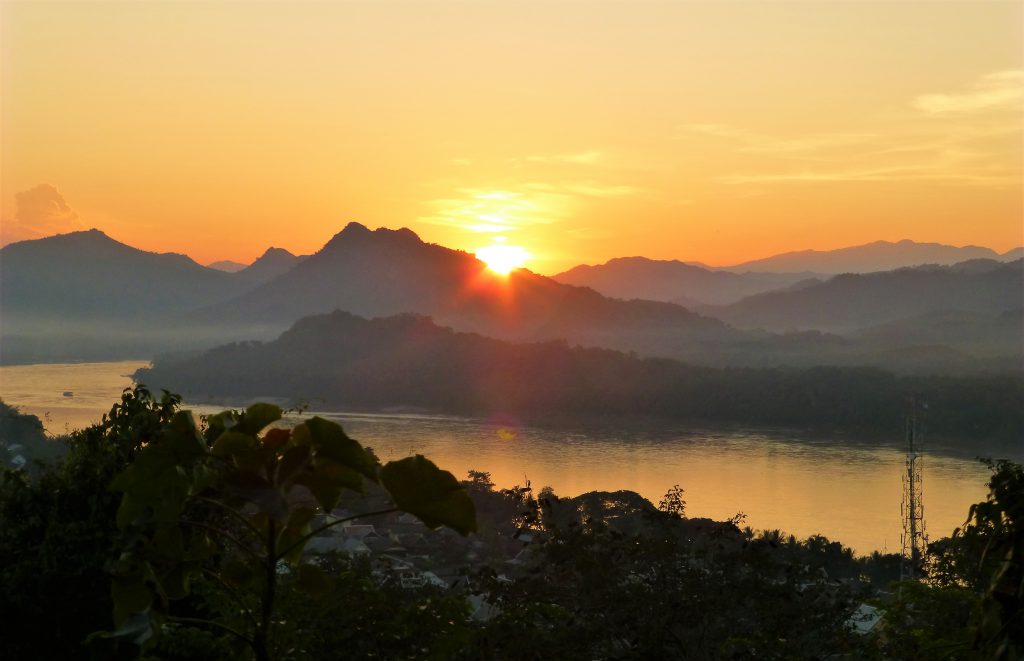 The temple was also nice, not that impressive but it had certainly a nice location. From within the temple and looking out the doorway, you a great view over the Nam Khan River. I couldn't catch that view right on my camera unfortunately.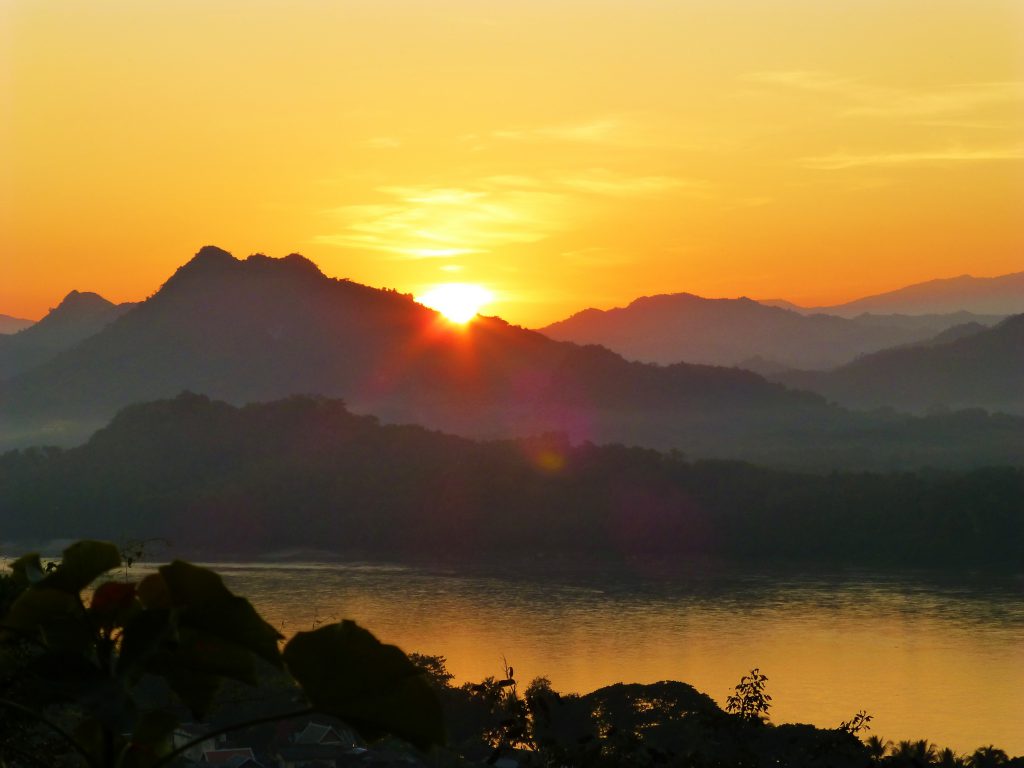 Great way to end a lovely day spend in Luang Prabang.
Tip: Go up in time to get a great spot.
As you see it gets quit busy 🙂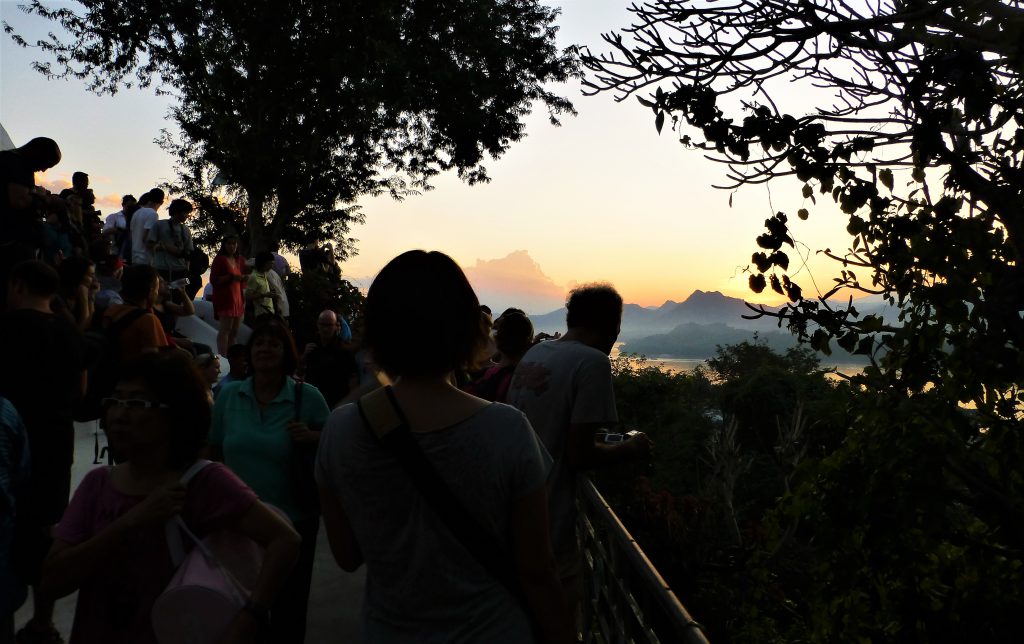 Still watching the sunset