Travel Guide Pakse – Laos / What to do near Pakse – Bolaven Plateau
|
Use this Travel Guide Pakse on your tour of Laos. The city of Pakse is located in the Bolaven Plateau in the province of Chapasak in the south of Laos. This area is full of pristine jungle, great waterfalls and due to the high altitude of the Bolaven Plateau a success for coffee plantations.
In this Travel Guide Pakse you will find tips for what to do near Pakse.
Travel Guide Pakse for a day… It's doable, I booked a nice trip there and I can recommend you to do it too. But you can also rent a scooter in the area: That is of course a super fun challenge. There is the Pakse loop (the big loop is 320 and the small 220km) which you can do in 3 or 4 days and thus see the Bolaven plateu around Pakse at your leisure!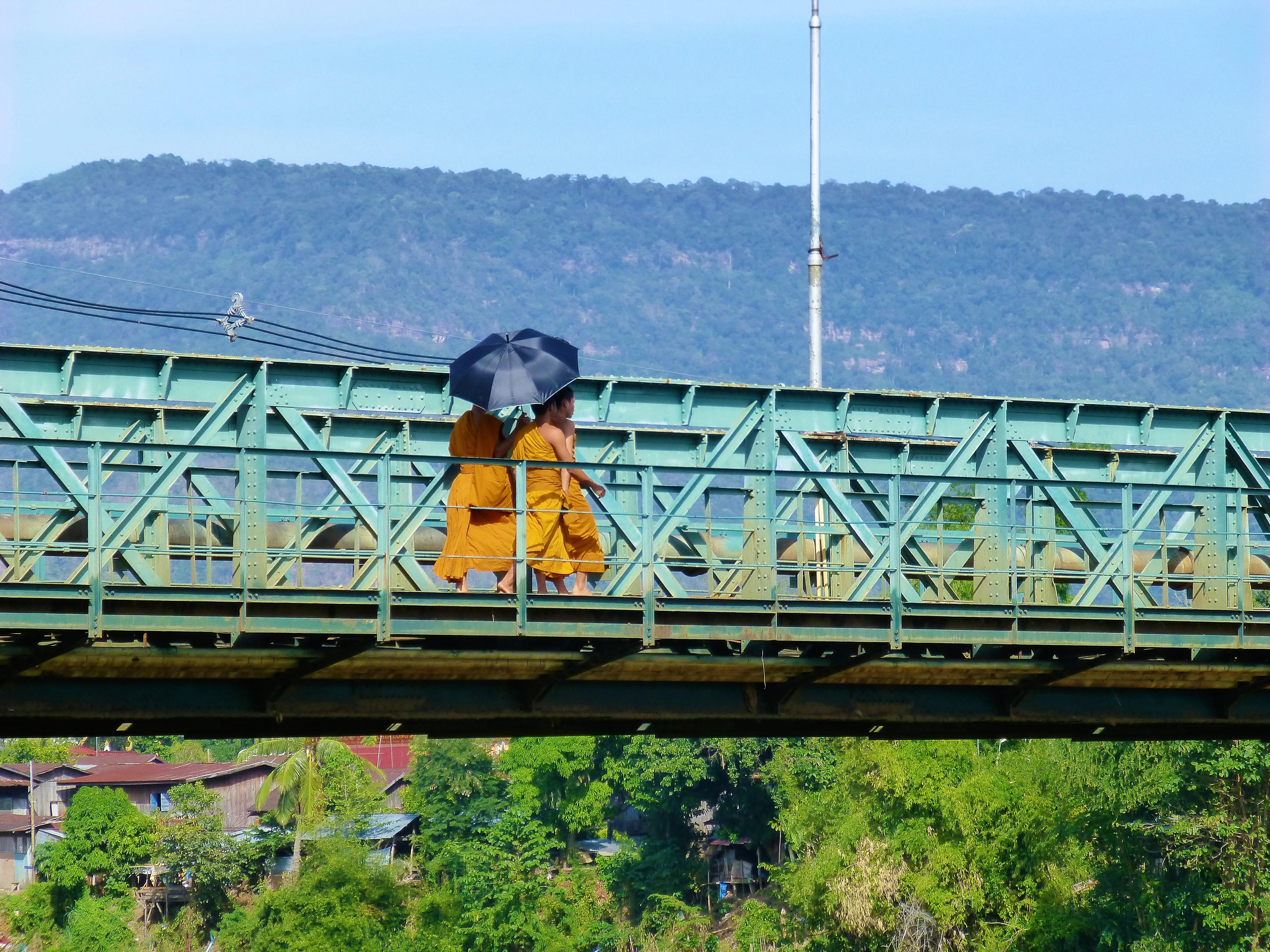 There are several tribes living in this area and the Bolaven plateau is named after one of these indigenous peoples, the Laven. There are also the Aluk, Katang and Taoy peoples who live here. It is certainly interesting to take a look in a village.
What to do near Pakse – Bolaven Plateau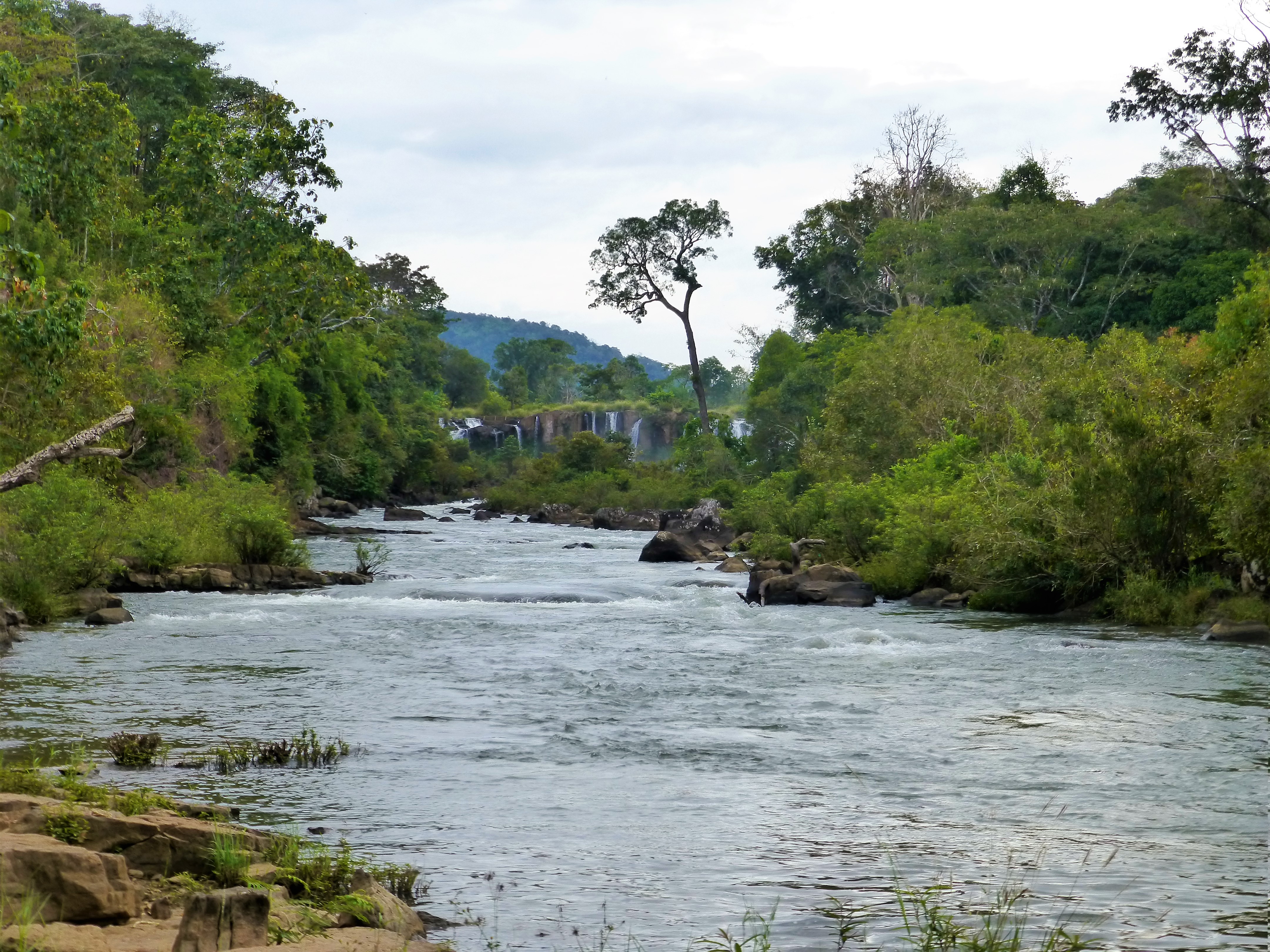 Pakse
Pakse (also Pakxe) is the second largest city of Laos with over 88,000 inhabitants in the south of Laos.  Between the unspoilt nature of southern Laos and on the Bolaven plateau you will find this city. For that reason it is a must to spend 1 or 2 days here. You'll make a wonderful trip from this city but also the city itself is worth a walk!
Views over the Xe Don / Mekong river in Pakse
I don't remember what my hotel is called but I was close to the Mekong River and Xe Don and then you get some nice river views from the bridges!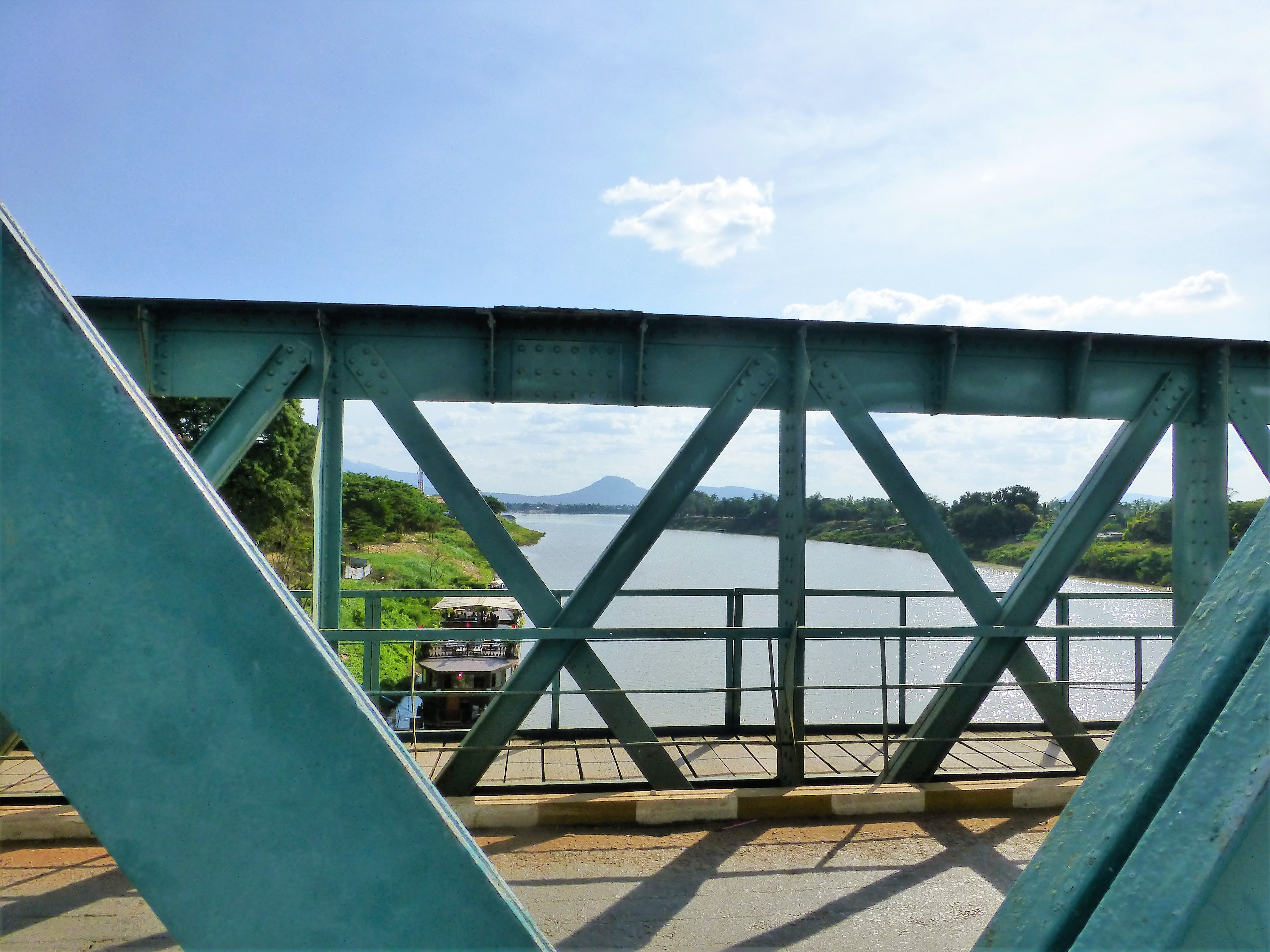 Travel Guide Pakse – Temples
Visiting temples in Pakse
The colourful temples of Laos are also well worth a visit. Here I visited the Wat Luang which was close to my hotel. I always love to see how everyone spends their time in a temple. Making a sacrifice or burning some incense…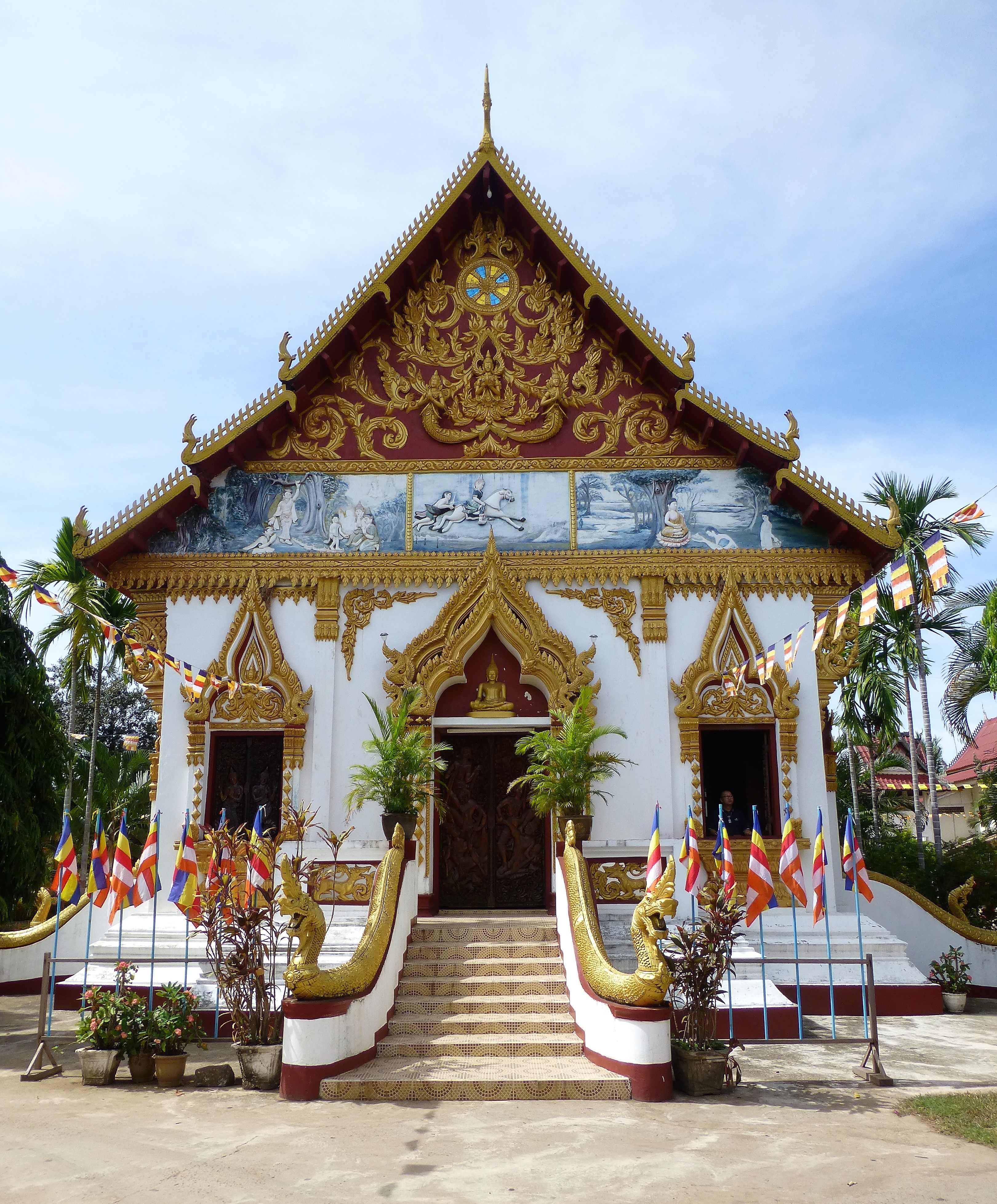 I also walked down the main road and ended up at a monastry, which brings with it a very different atmosphere. Several young monks were studying and this gave me a completely different feeling. Everyday life goes on at such a monastery too and so I saw a young monk playing on his smartphone 🙂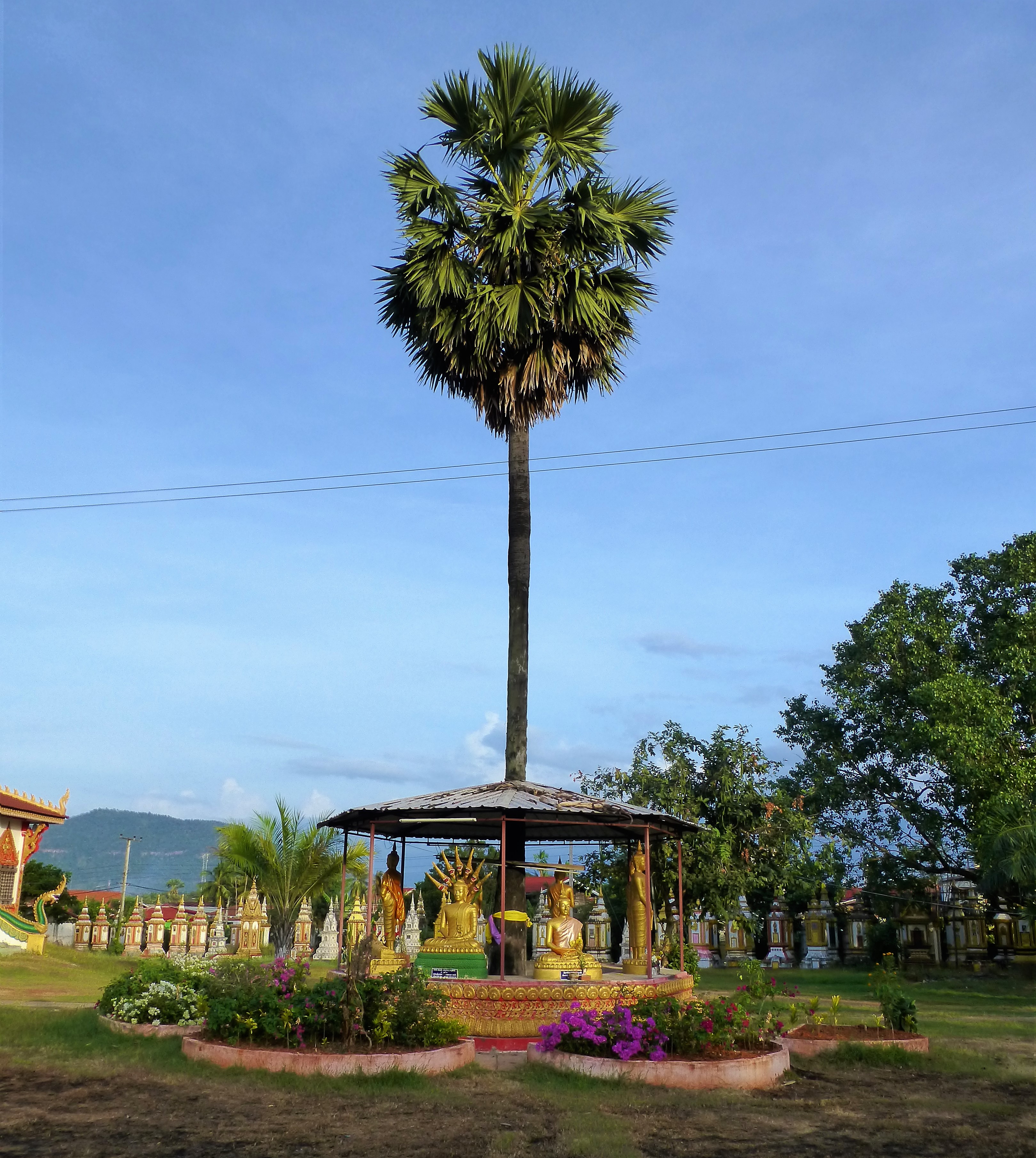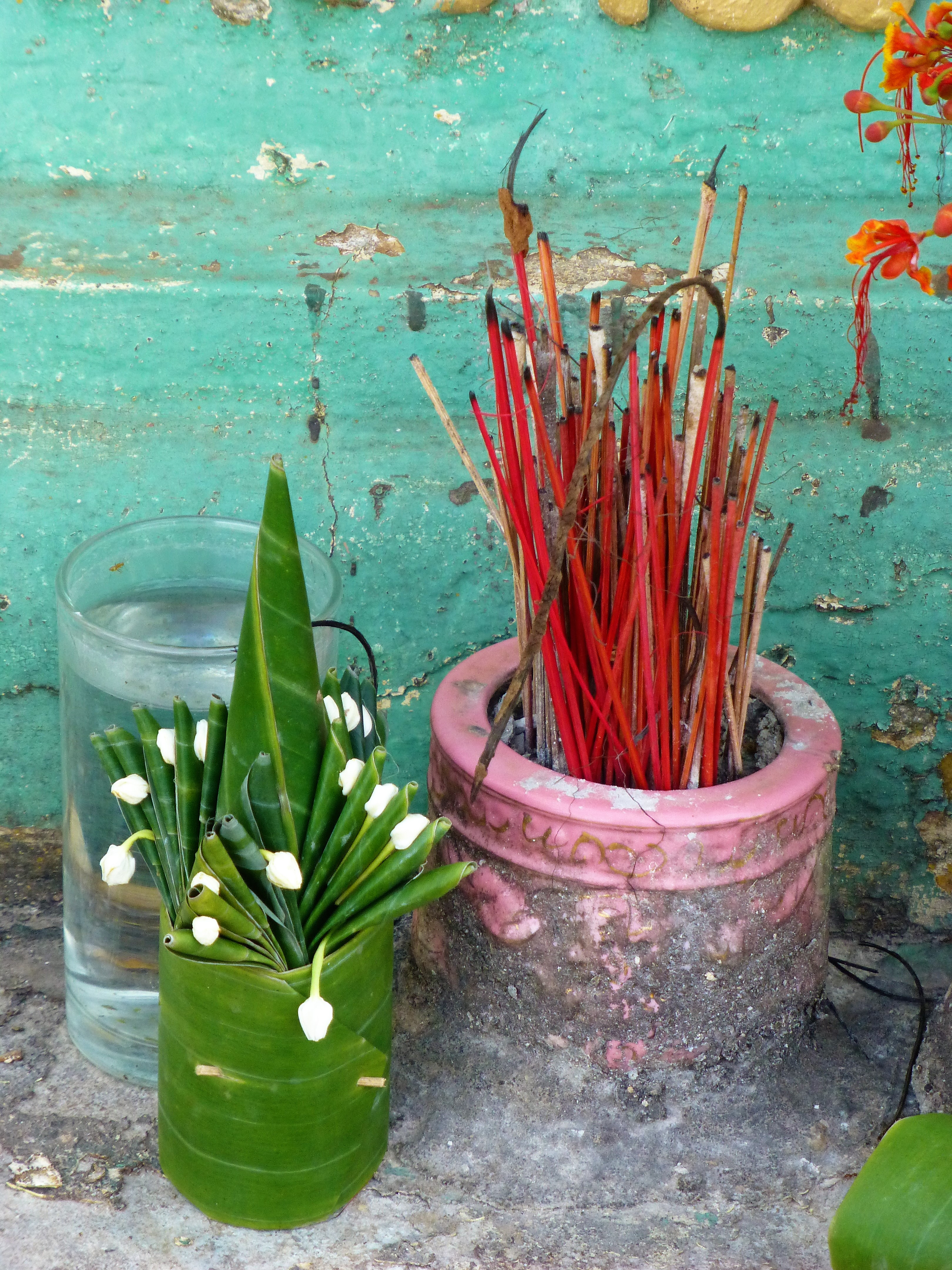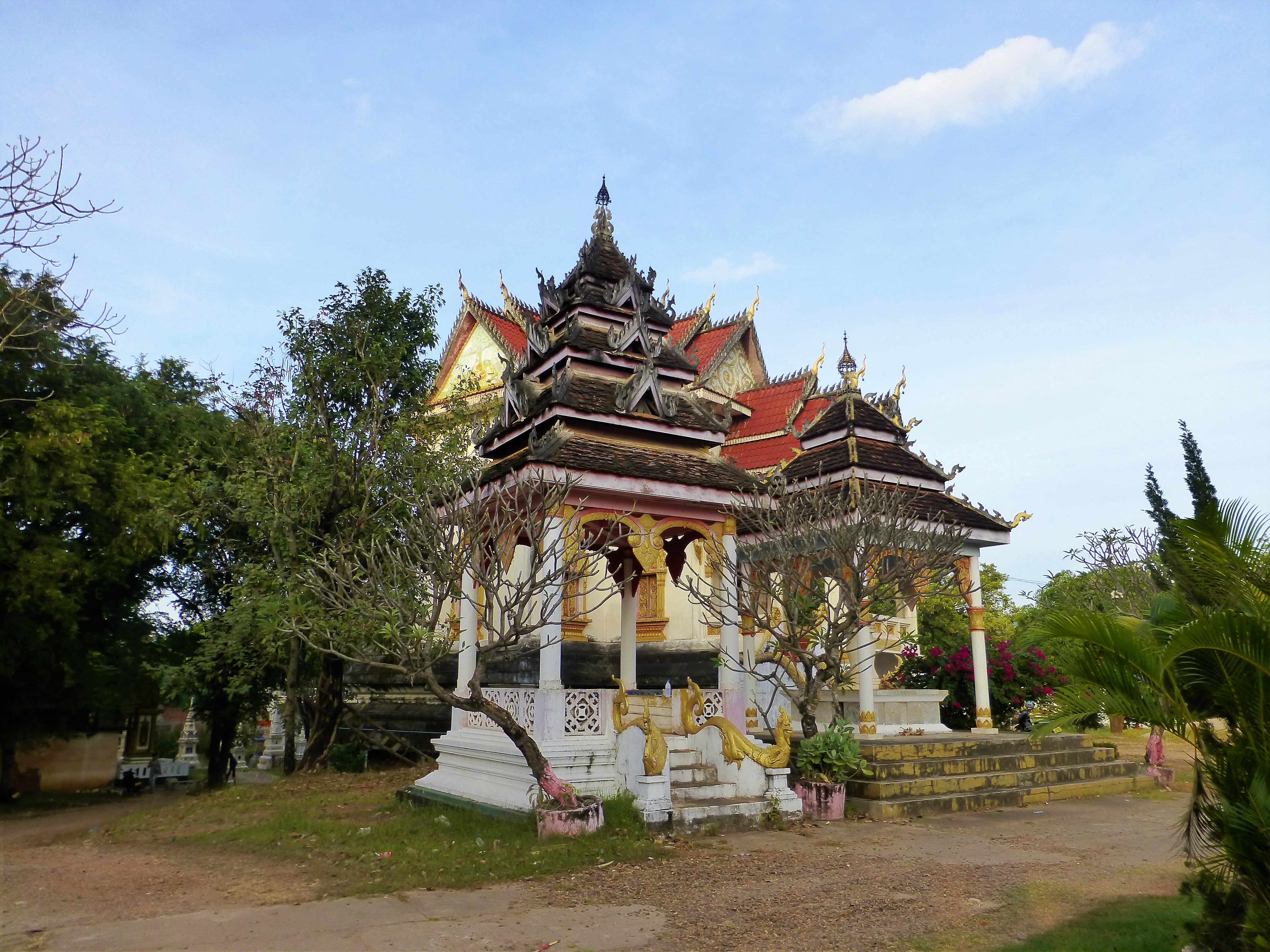 Which I missed and read a lot about is the Wat Phou Salao.
Ik heb deze enorme Boedha in de bergen wel op de foto, vanaf een grote afstand. Hij is namelijk zichtbaar vanuit vele hoeken en vanaf een behoorlijke afstand. Als je nog een leuke trip extra wil maken dan is deze tempel wel een aanrader!
The view from Wat Phou Salao will also be super of course!
Travel Guide Pakse – Laos
Visit the Waterfalls – Bolaven Plateau
Waterfalls
Tad Fane Waterfall
The highest and most famous waterfall is the Tad Fane waterfall. The waterfall is 120 meters high and actually has a double waterfall which makes it very special. We were brought to a nice viewpoint to watch the water spectacle for a while!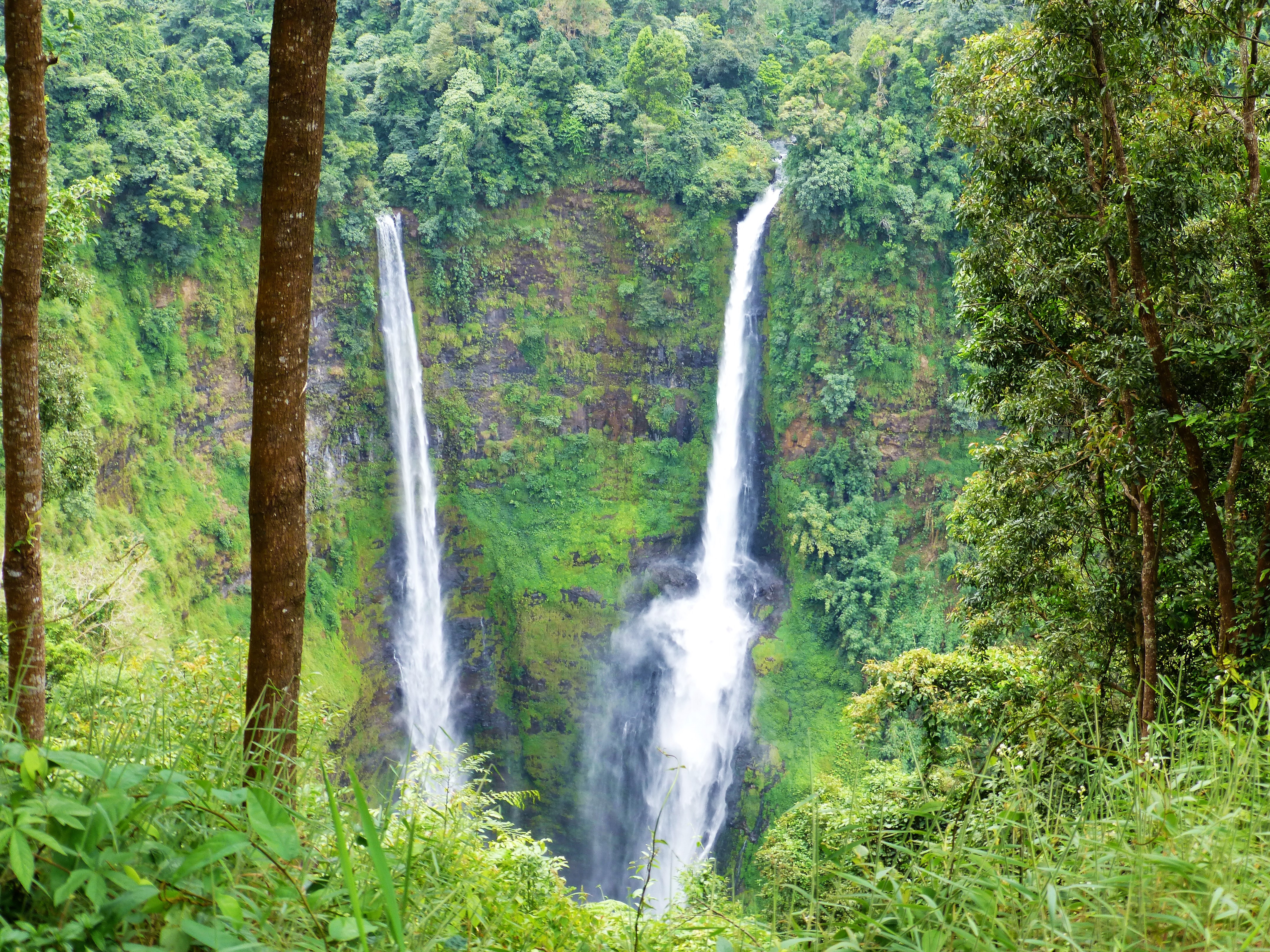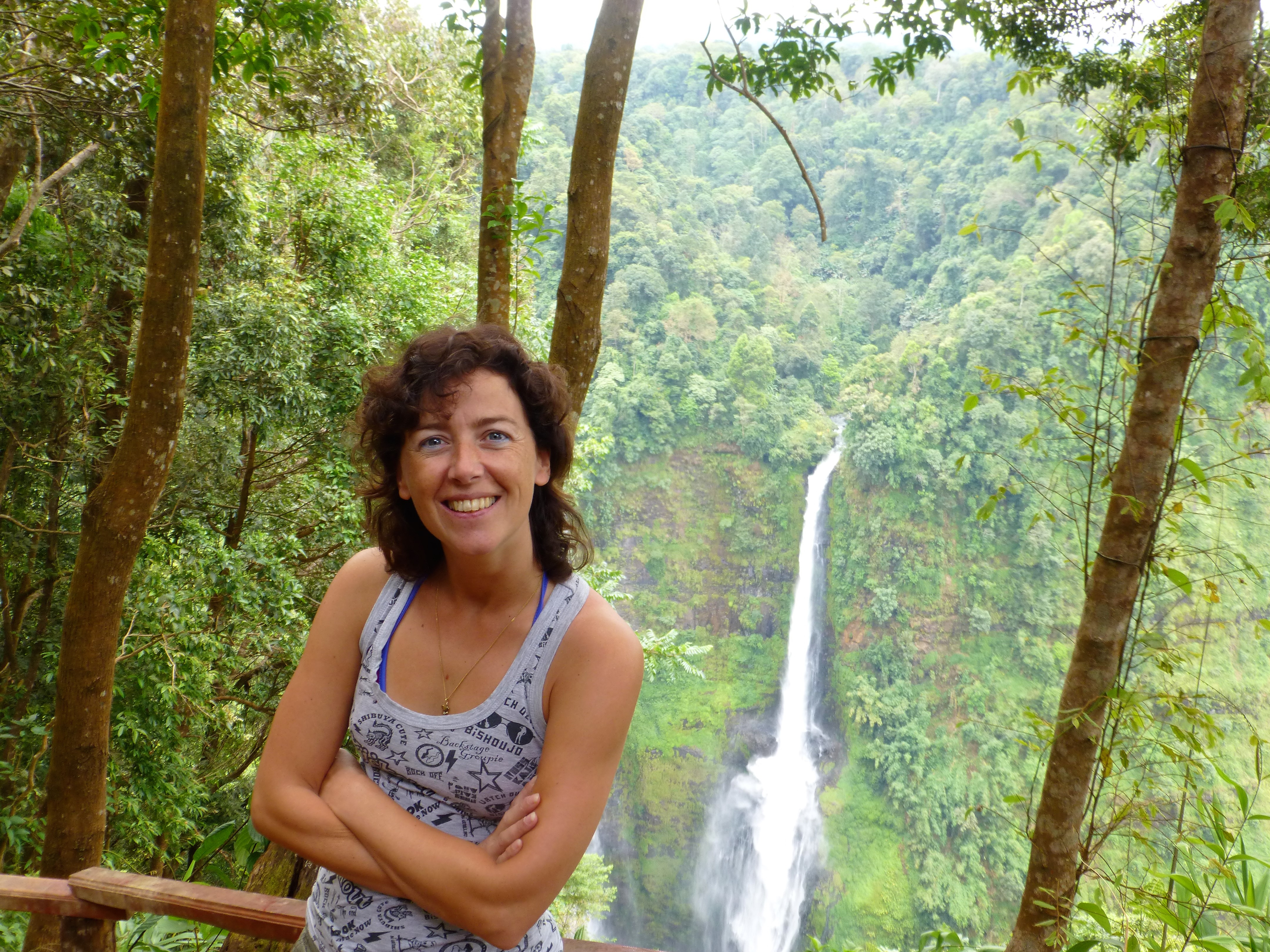 Tad Lo Waterfall
At the village of Tad Lo you'll find several waterfalls. E.g. the Tad Lo, Tad Hang and Tad Suong waterfalls. Here you can swim, cool off and enjoy your lunch.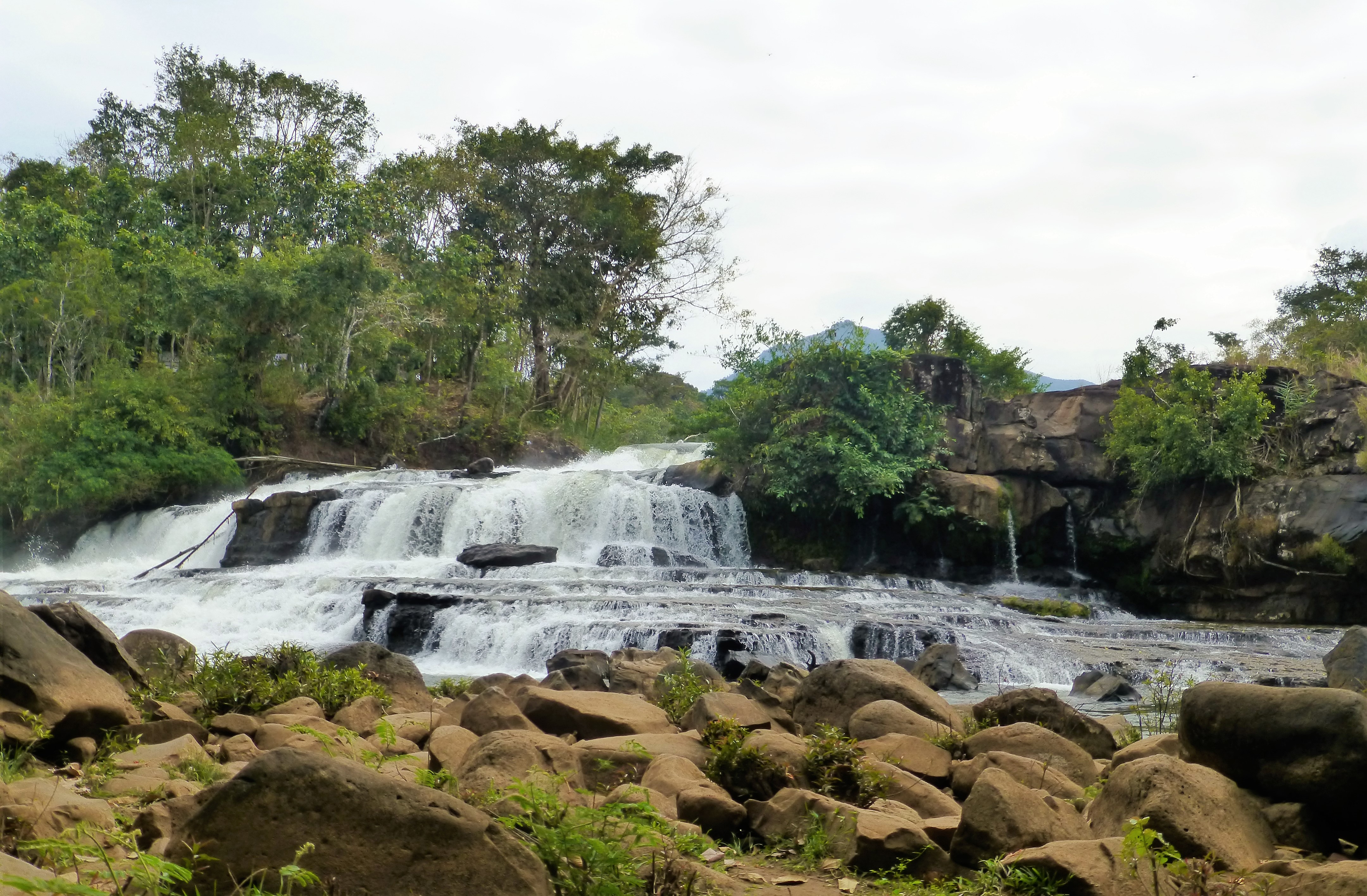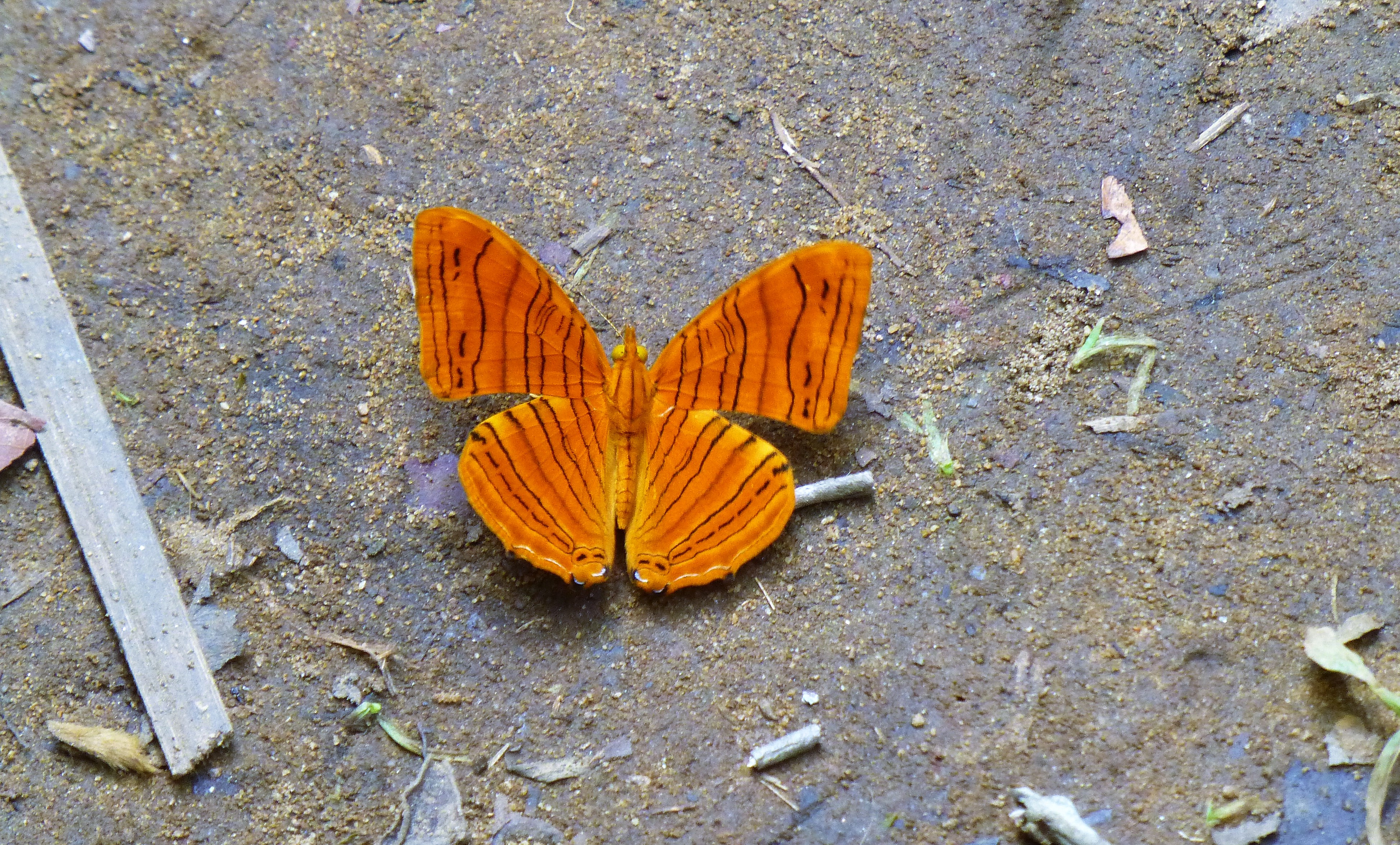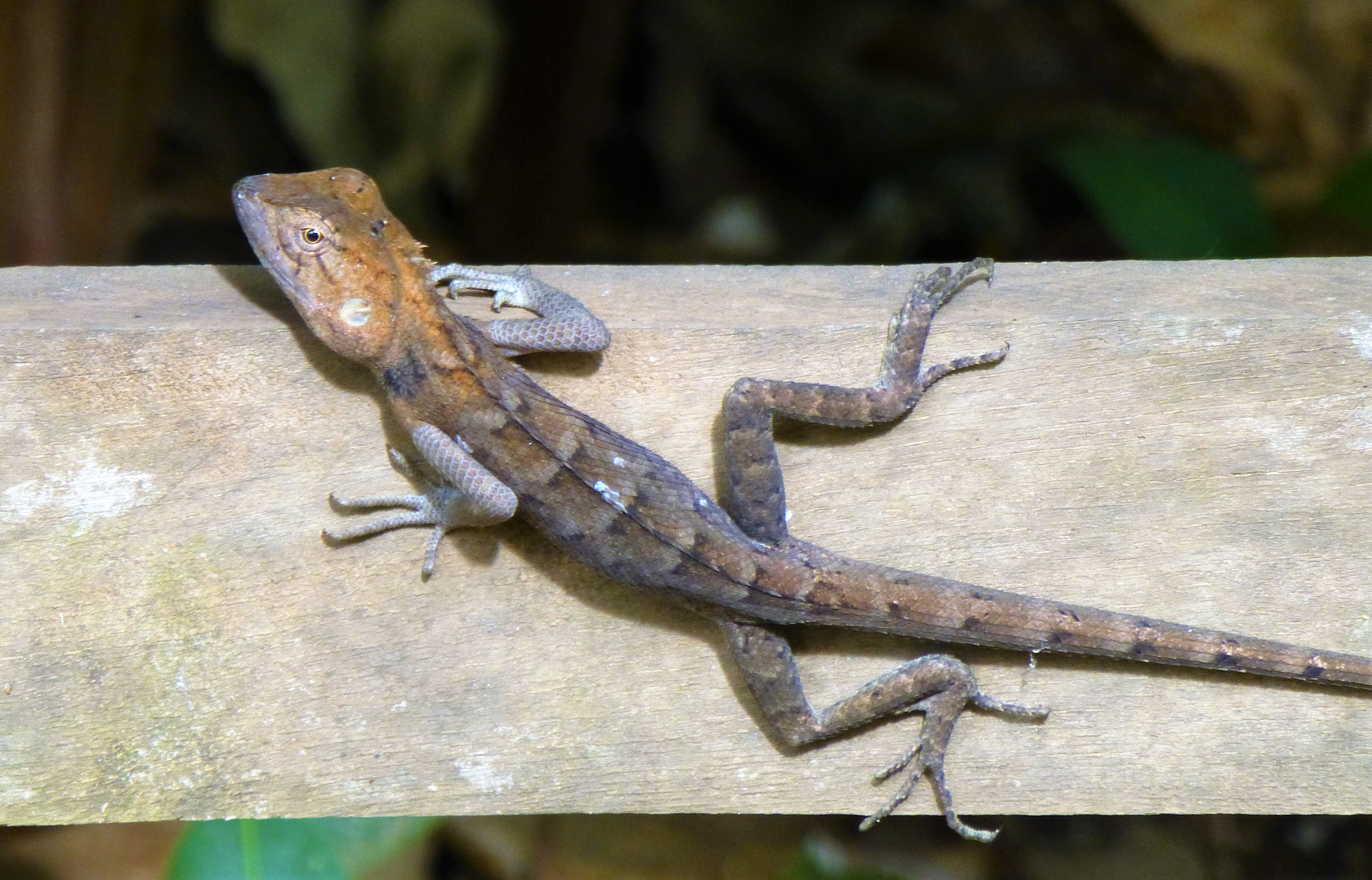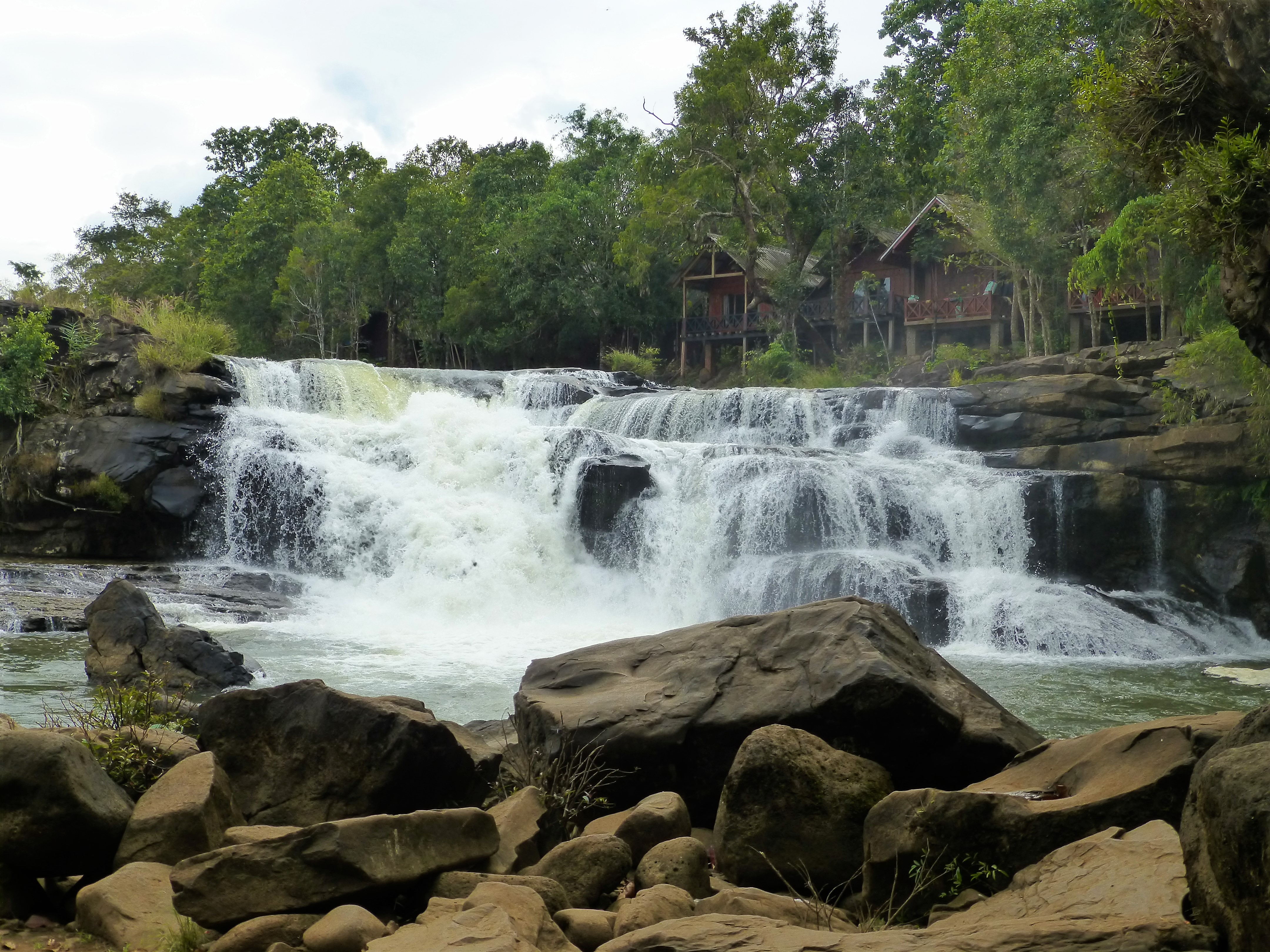 Pha Suam Waterfall
Here we made a nice walk to get to the waterfall. The walk took us over this beautiful bridge!
I love these kinds of spots!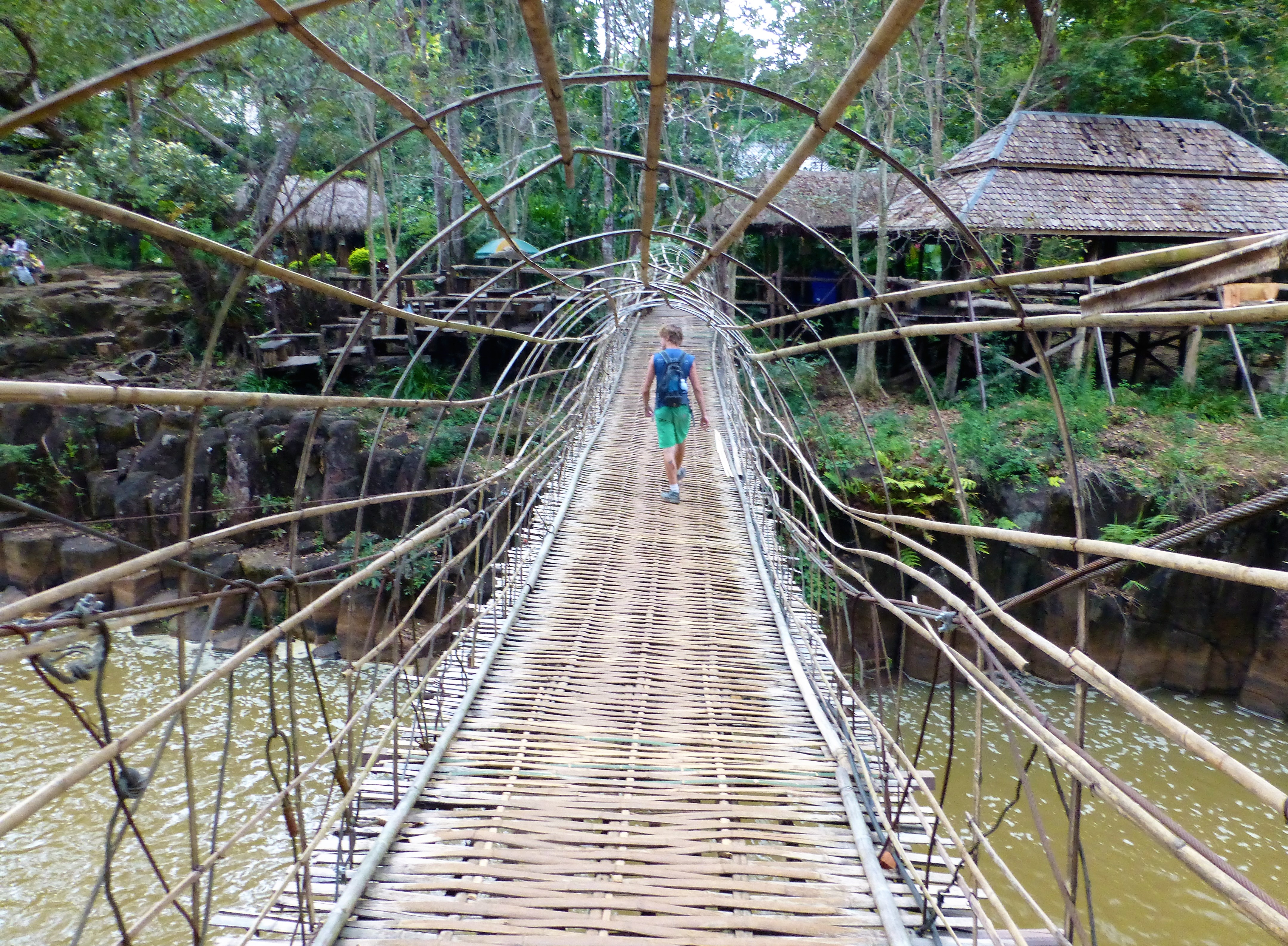 And the final waterfall was definitely worth seeing!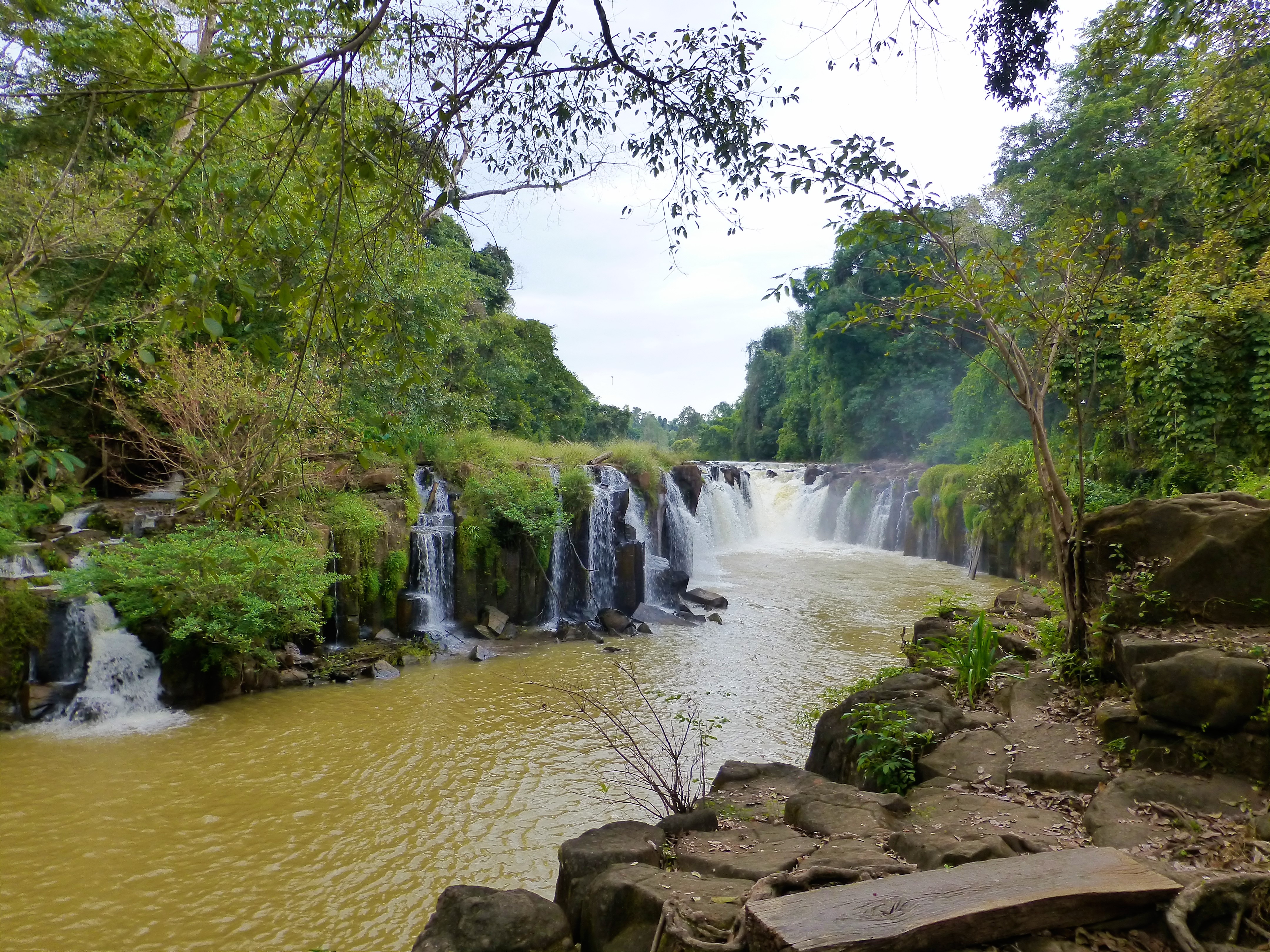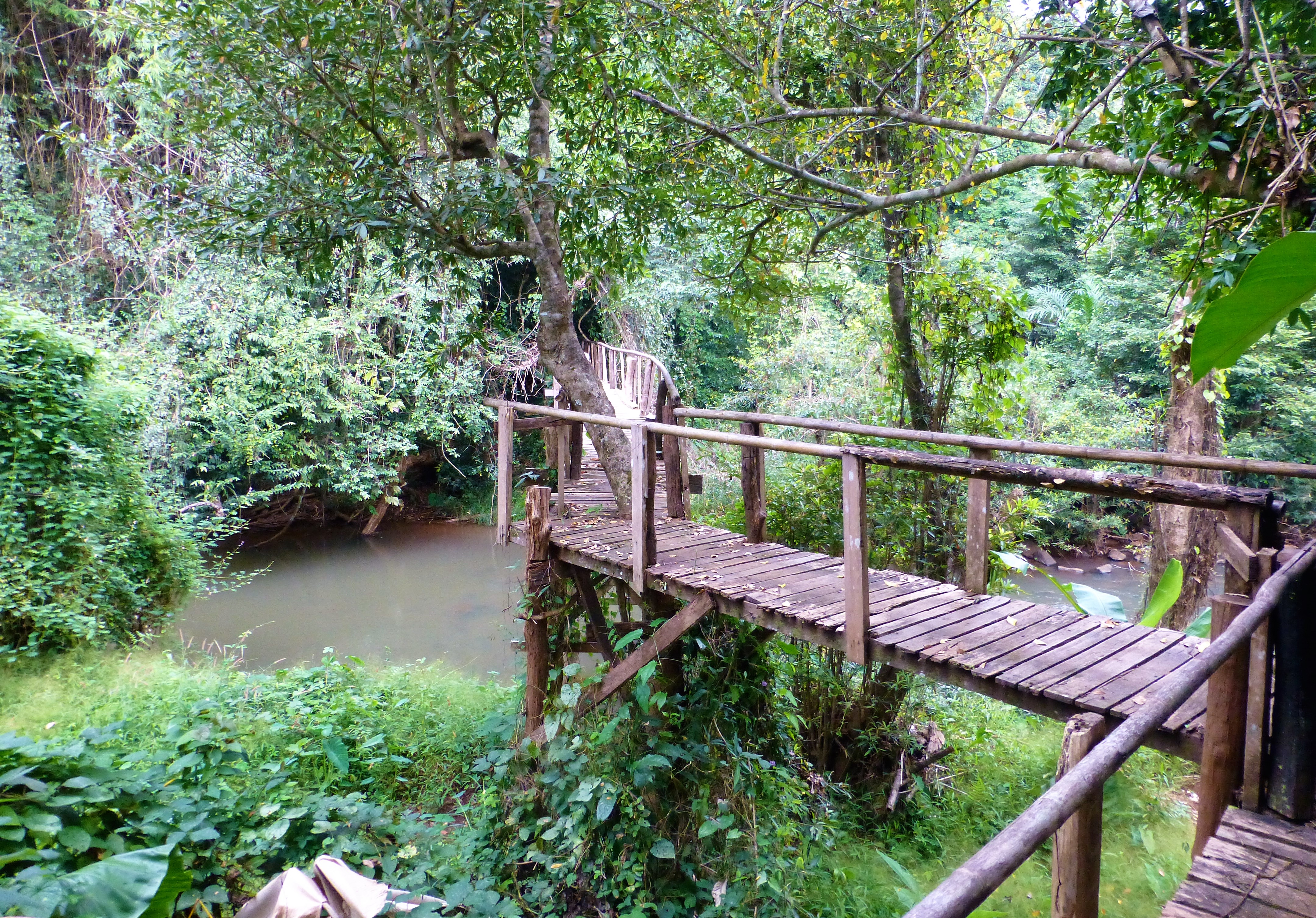 Travel Guide Pakse & surrounding
Visit the traditional villages
Along the way you'll come across all kinds of small villages. People are just as curious about you as the other way around…and especially the children of course!
BUT.. Please don't just hand out candy or give the begging children some change, it's just making them beg more. It is much more fun to spend some time with them by playing a game.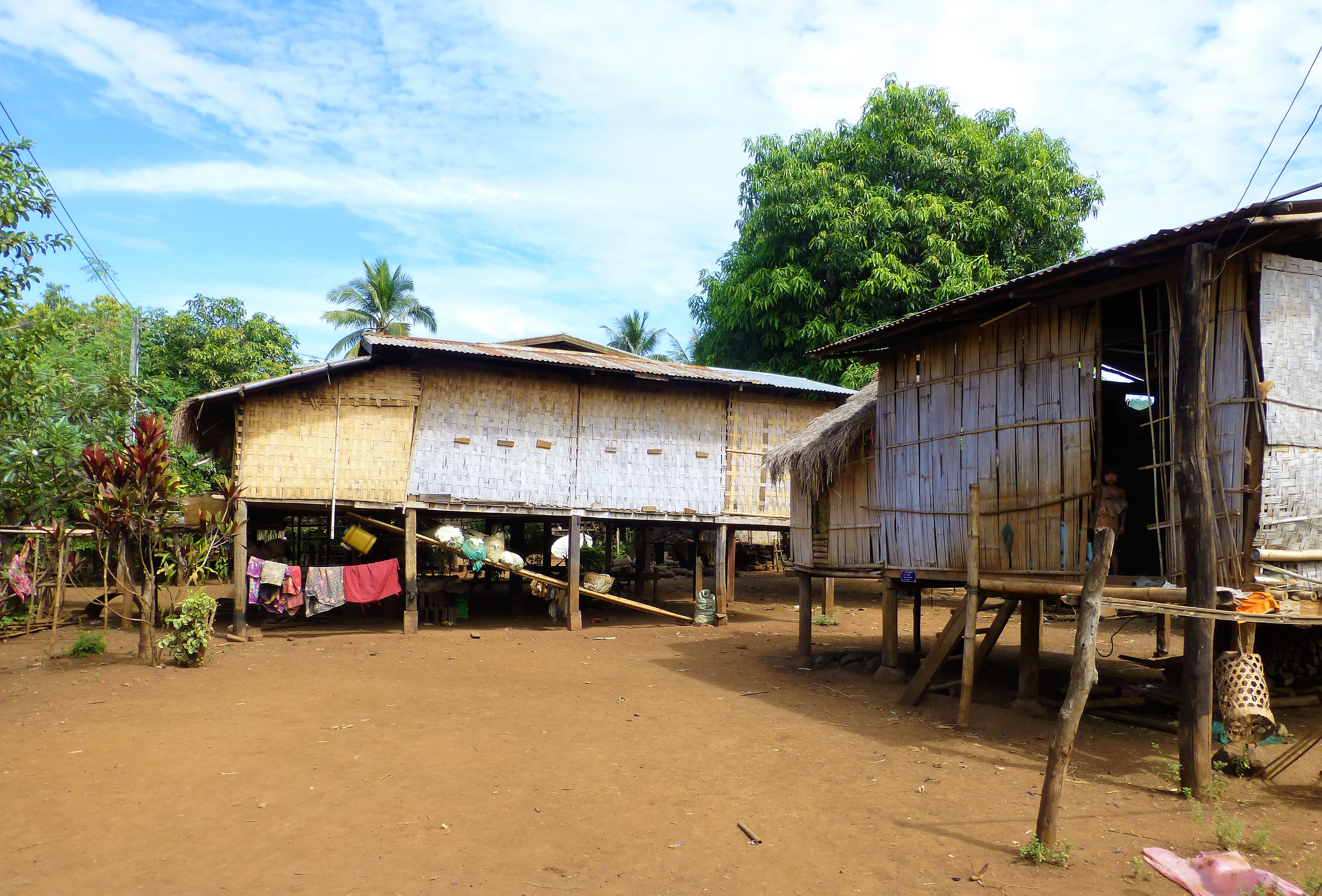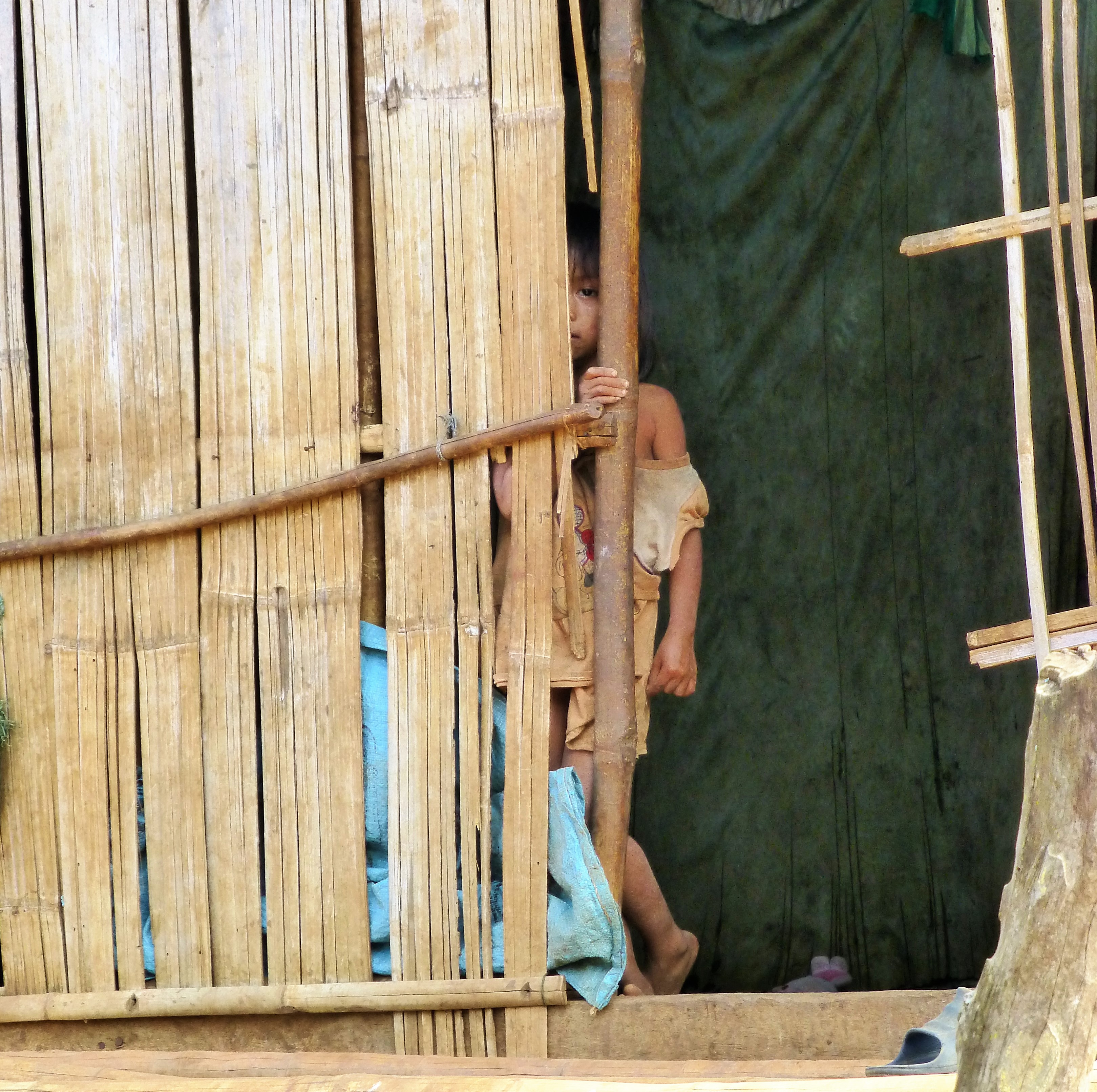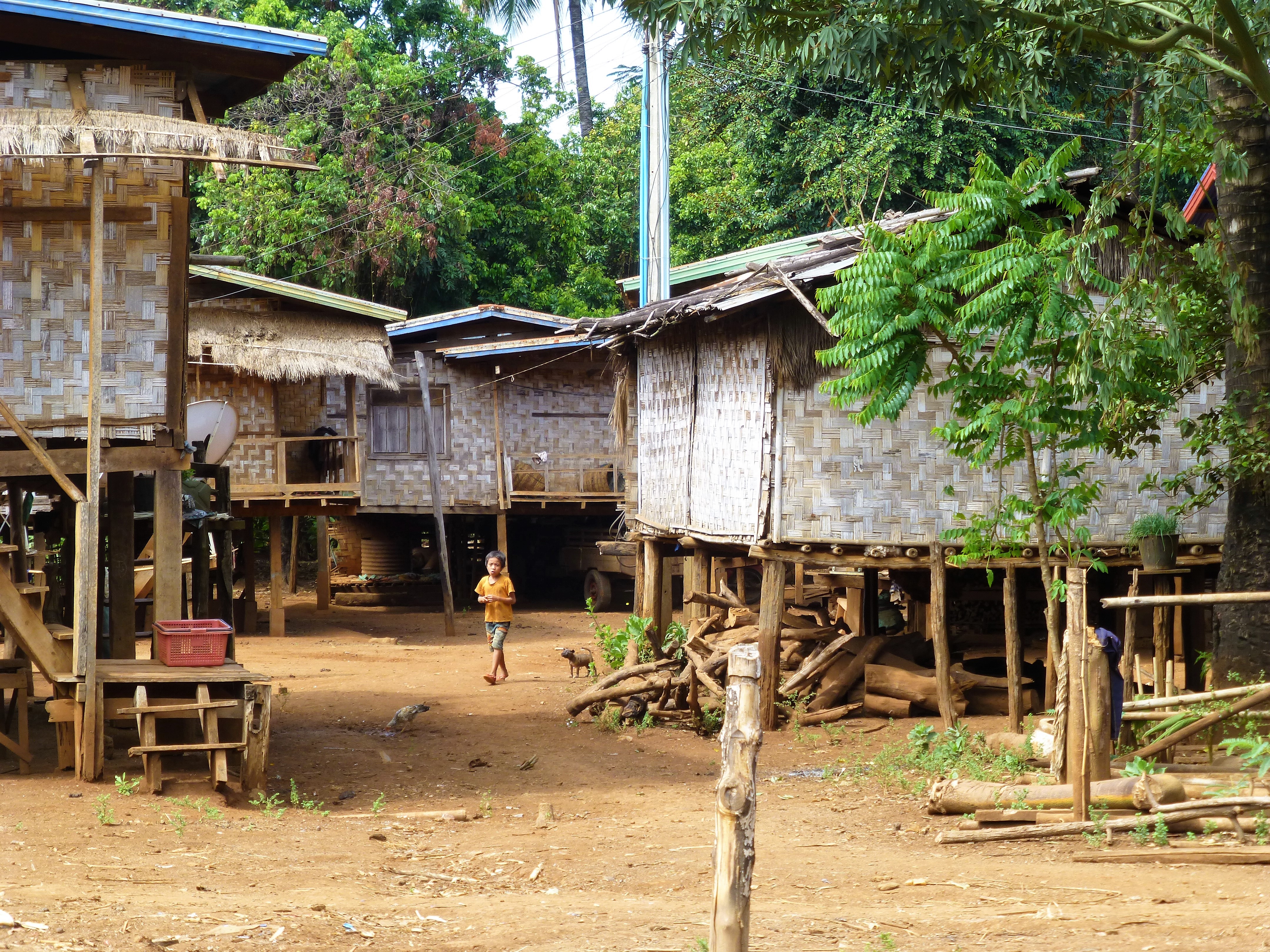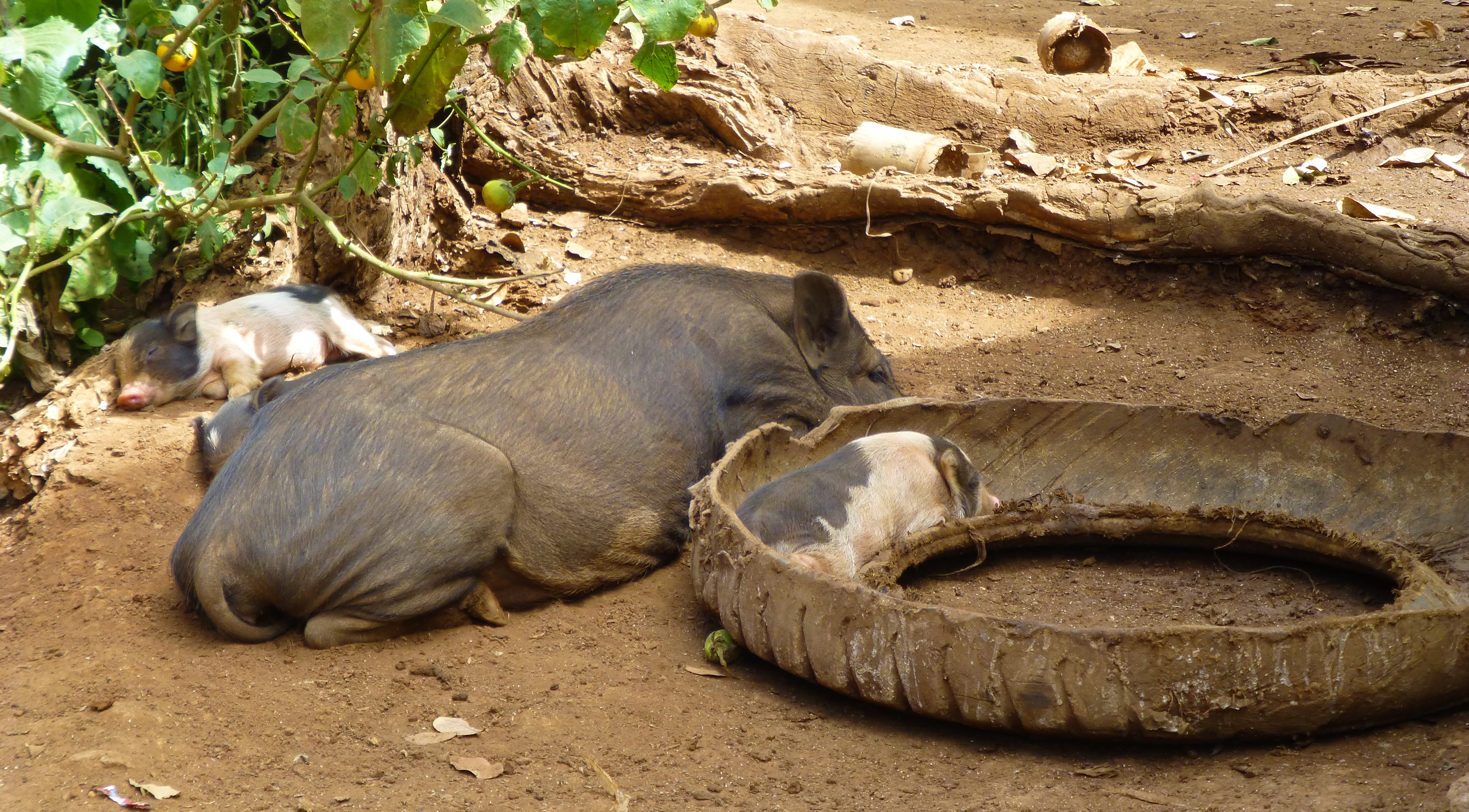 In many of the villages they weave beautiful scarves and rugs. If you want to spend some money then buy a nice souvenir for yourself or for your family back home.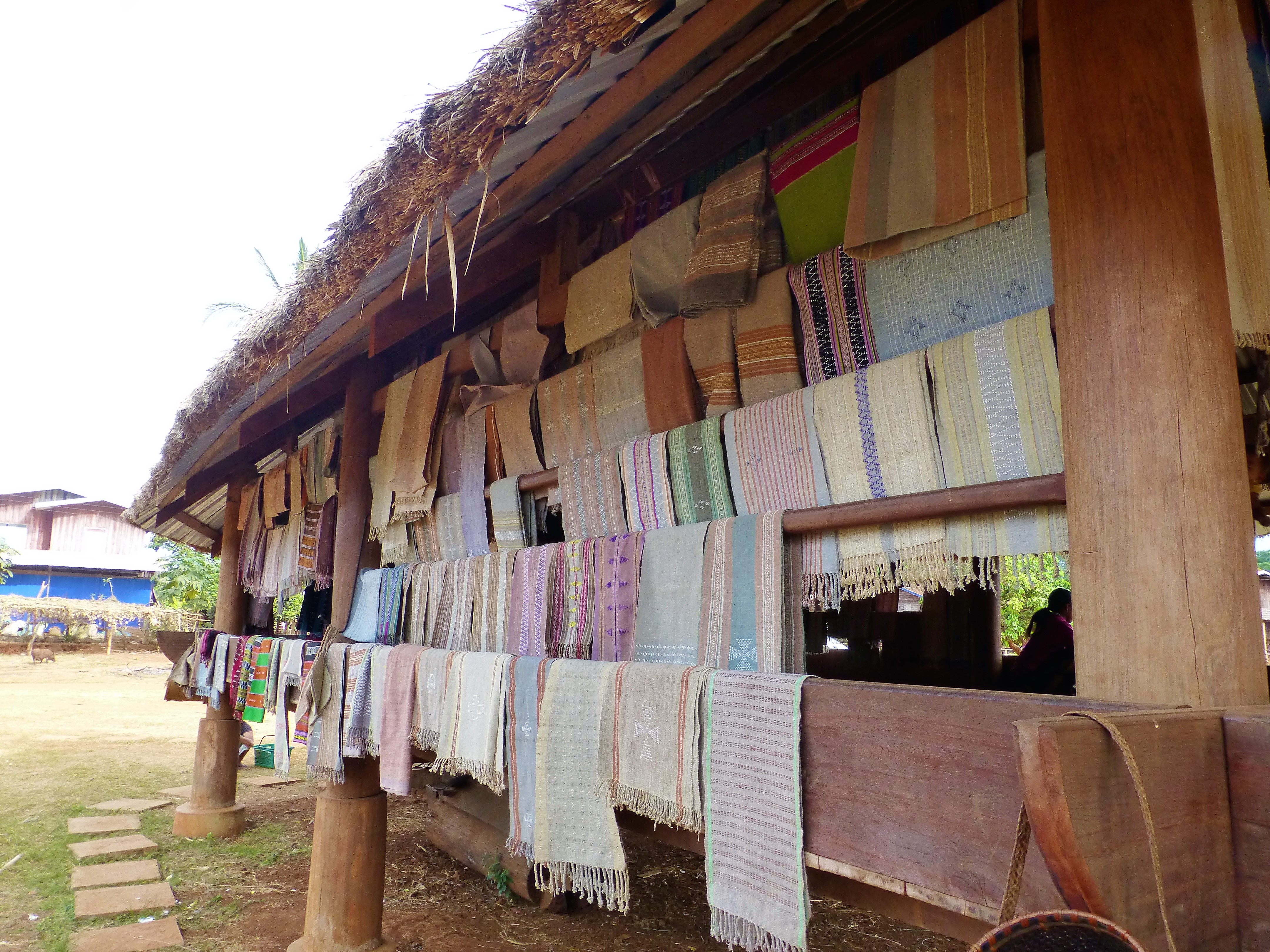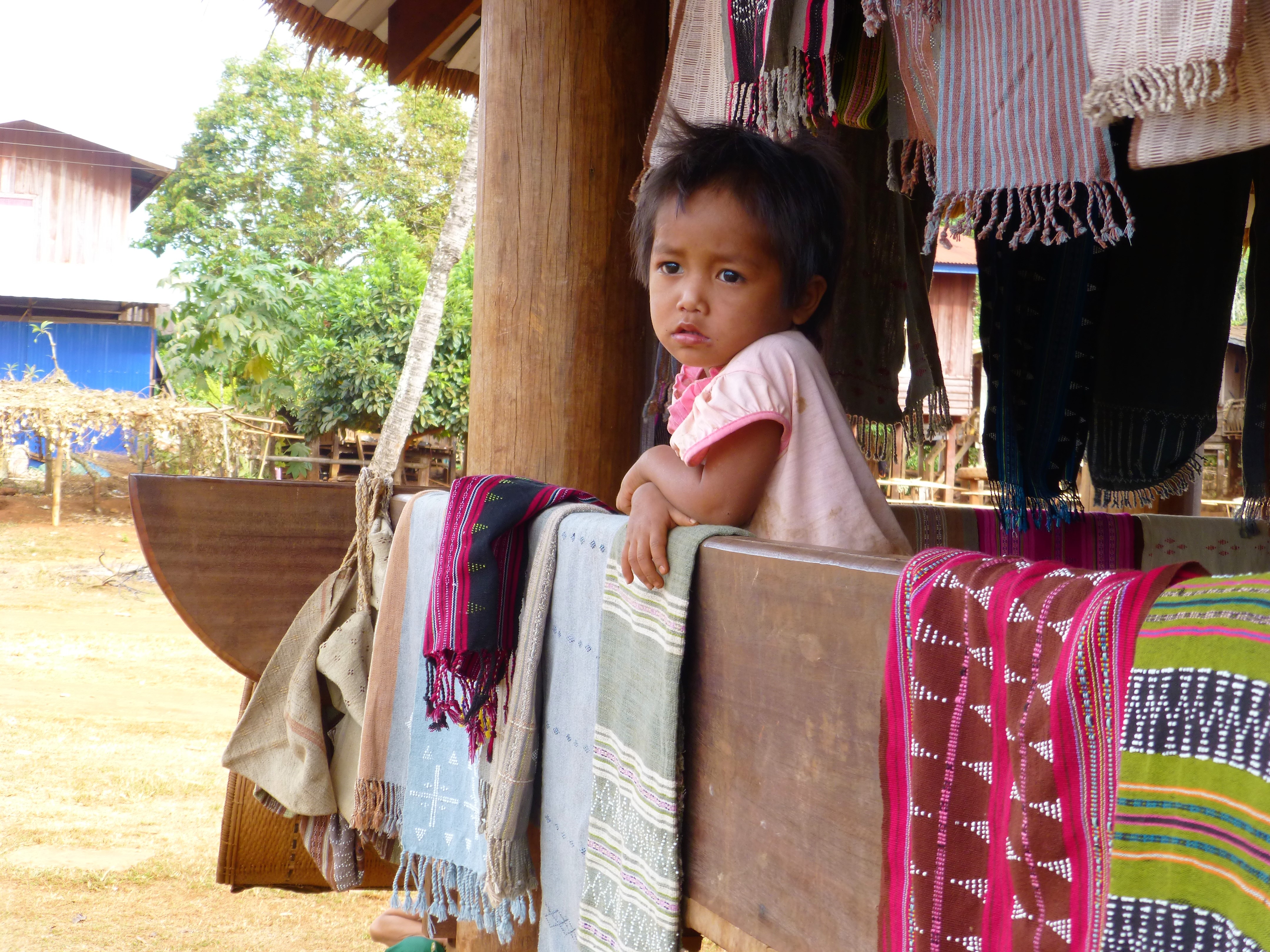 Tea- & Coffeeplantion in Paksong
Tea and coffee plants grow well on the Bolaven Plateau, so you will find many plantations here. Of course you'll pass several tea or coffee plantations and you have to drink a cup of coffee there, right?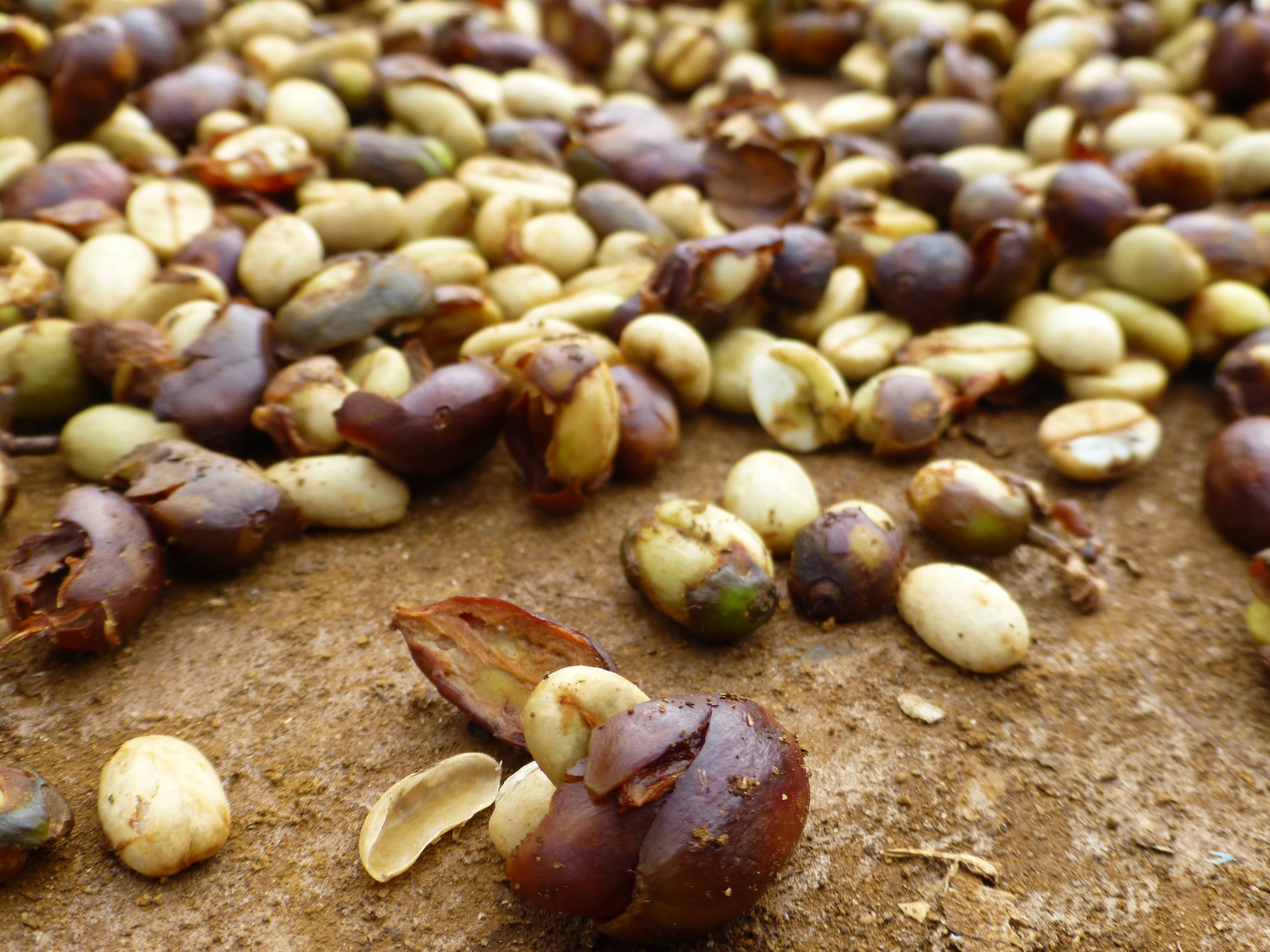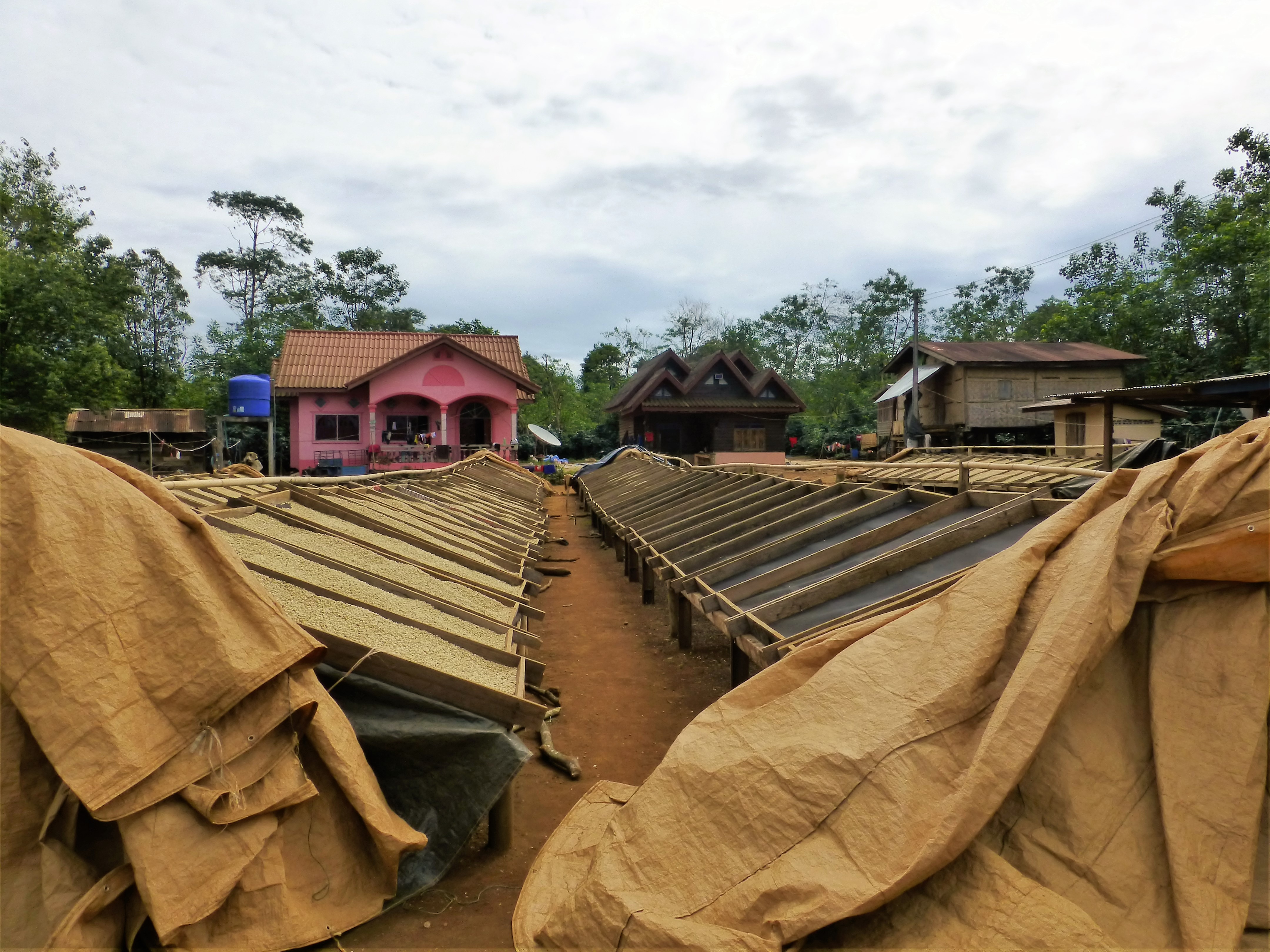 Maybe buy some coffee to give to coffee lovers at home?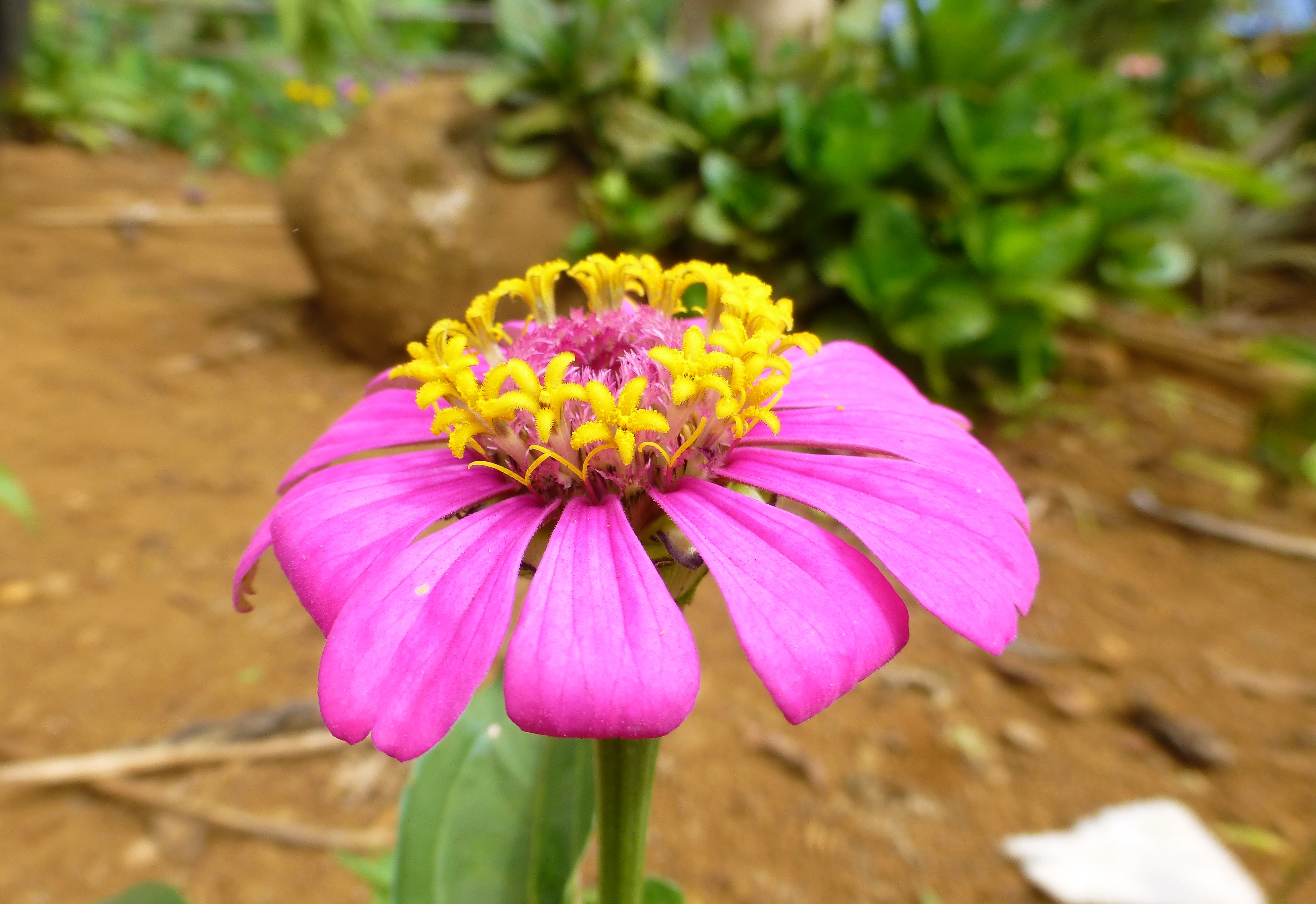 Of course, this can all be done in one day… but discovering Pakse and the Bolaven Plateau you can also do in several days of course. I would have done that by now but when I was on my first solo travel in 2012 I took less time to really discover a destination. I 'only' had more than 2 months and wanted to see everything 🙂
If you take more time and rent a scooter or motorbike to drive around on your own, keep in mind that you have to have a driver's license and check if your insurance covers this!
I really loved the area and would love to go back to discover more of the Bolaven Plateau around Pakse!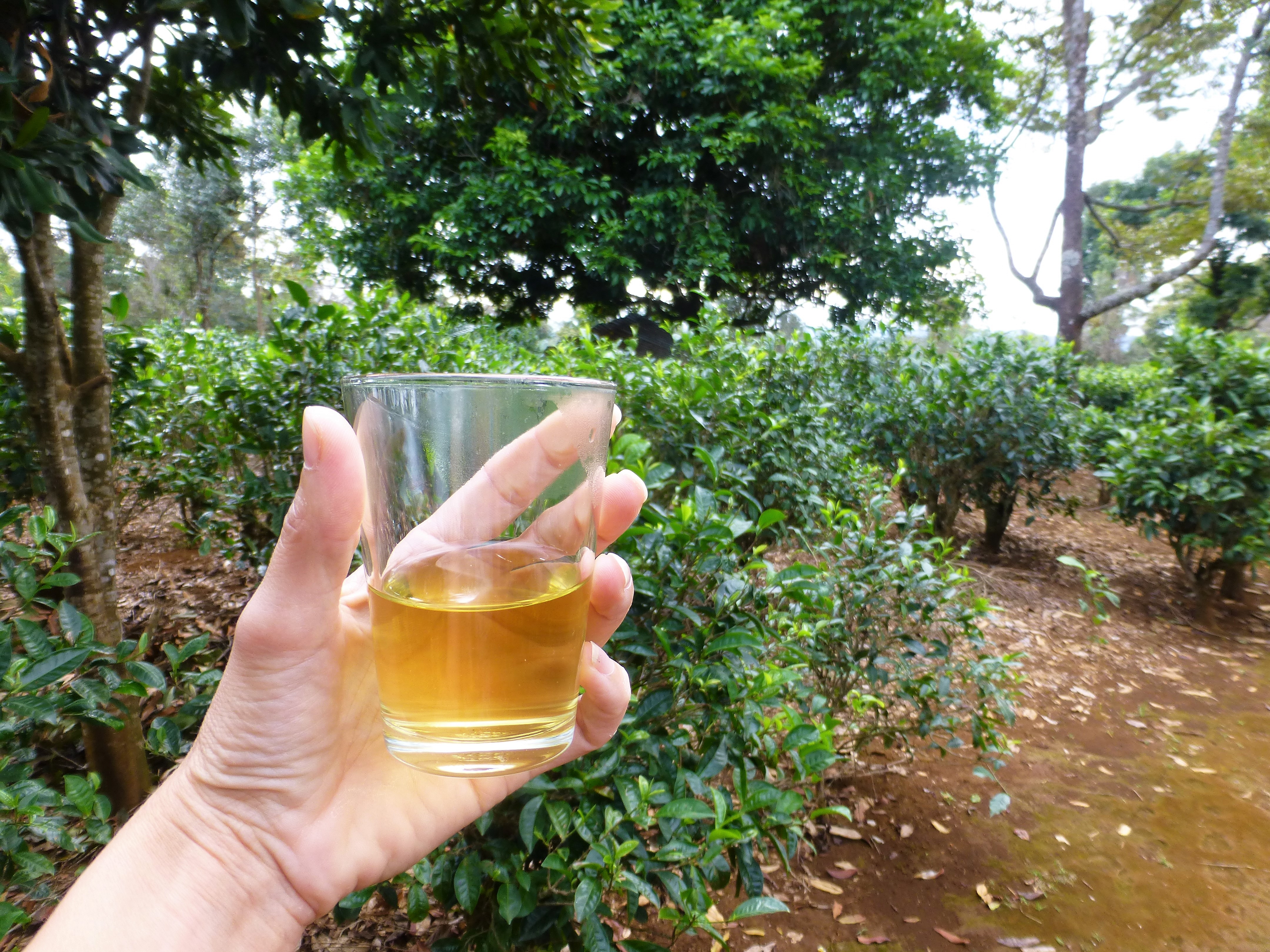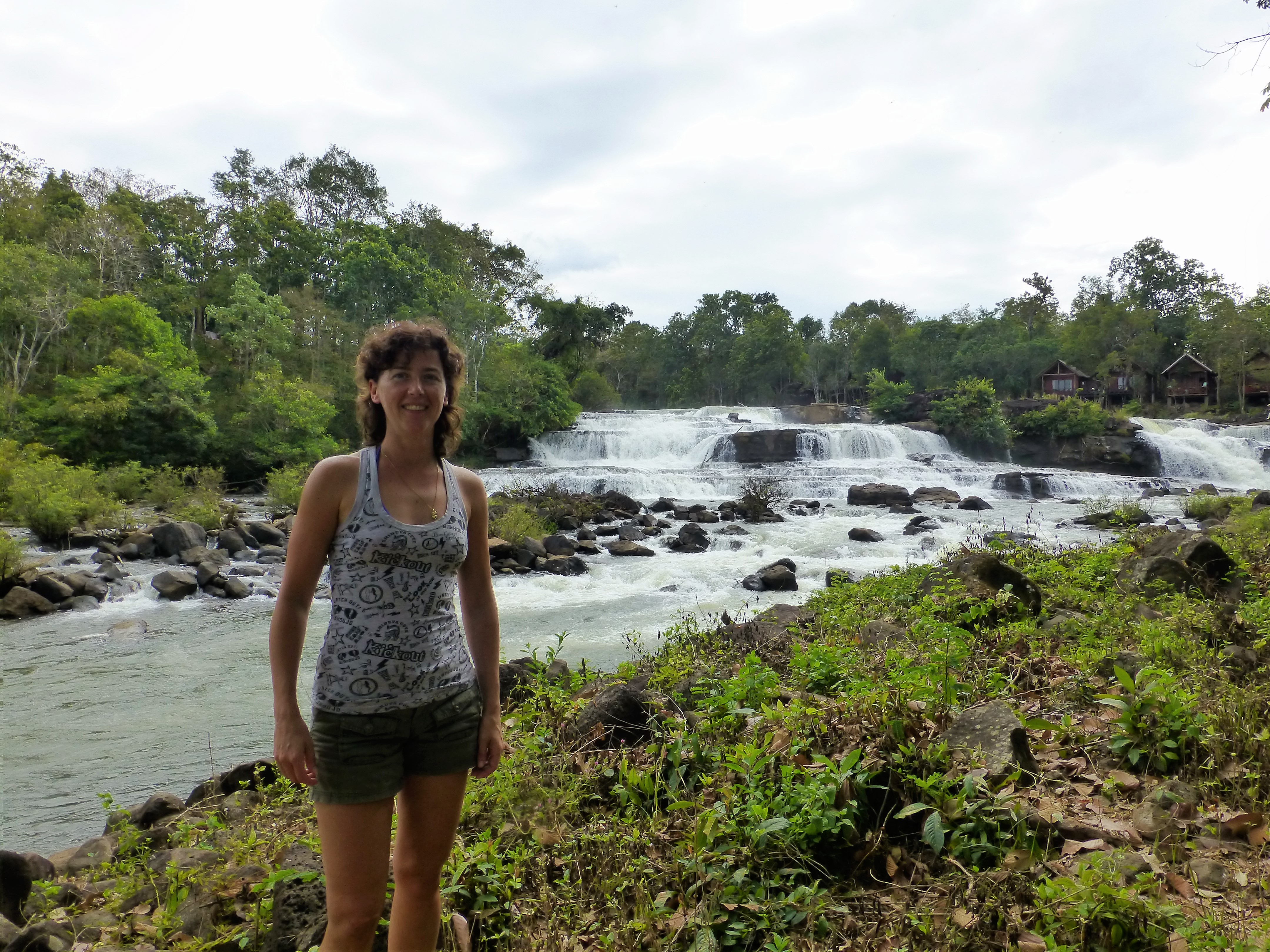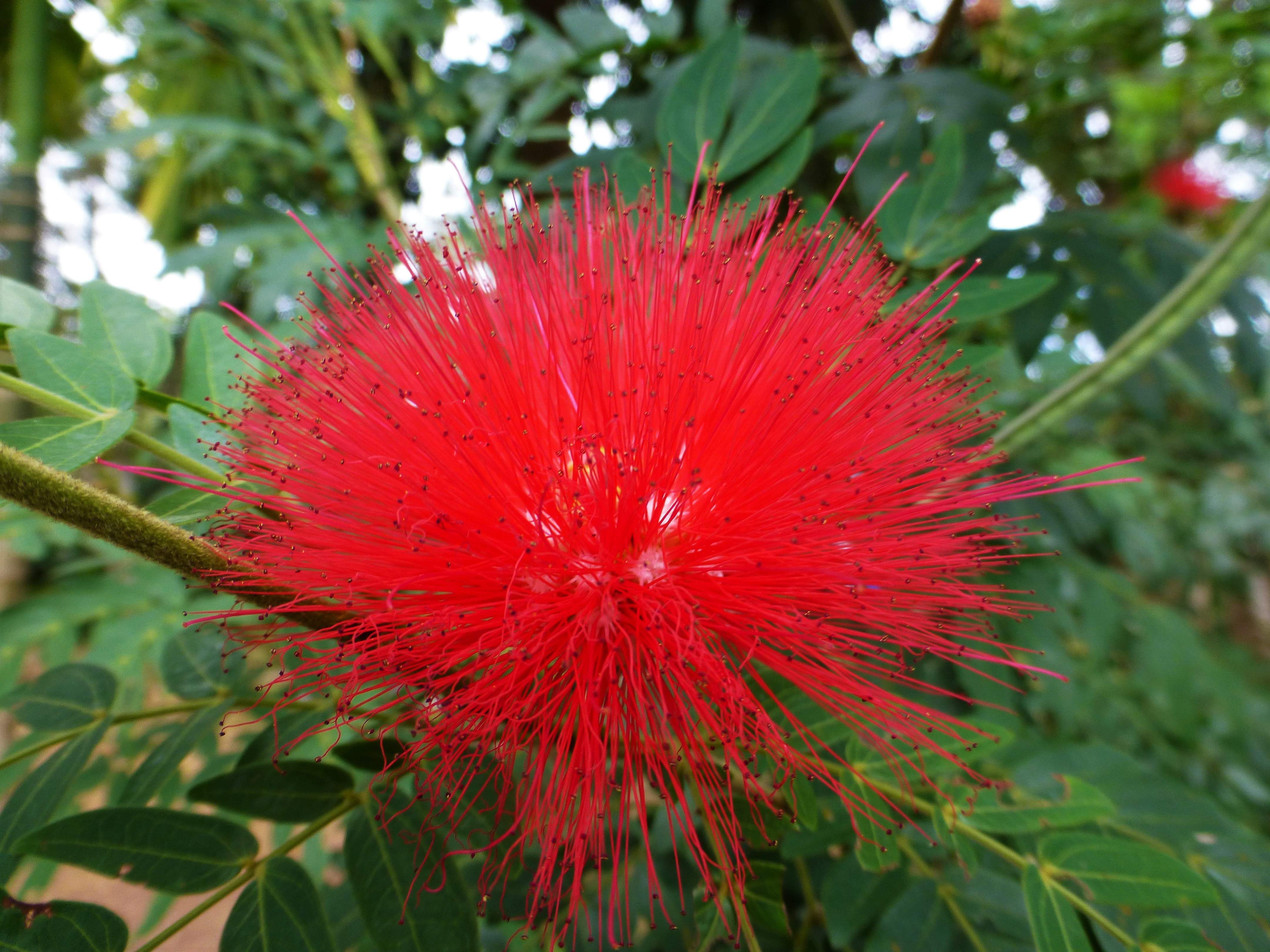 Coming & Going
Phonsavan (I don't recommend this)
I came all the way from Phonsavan on a hell of a 1.5 day drive. I can't recommend this to anyone. The bus was a really old one…I hope they are all replaced now! But… You do need to visit the Plain of Jars in Phonsavan though!
But I will never forget this day!!

At one point we went through a river because the road was flooded and the bridge had never been built, yet…. So I had to get in this bus as well because a VIP van in which you could travel a lot in Laos would not have gotten through that river!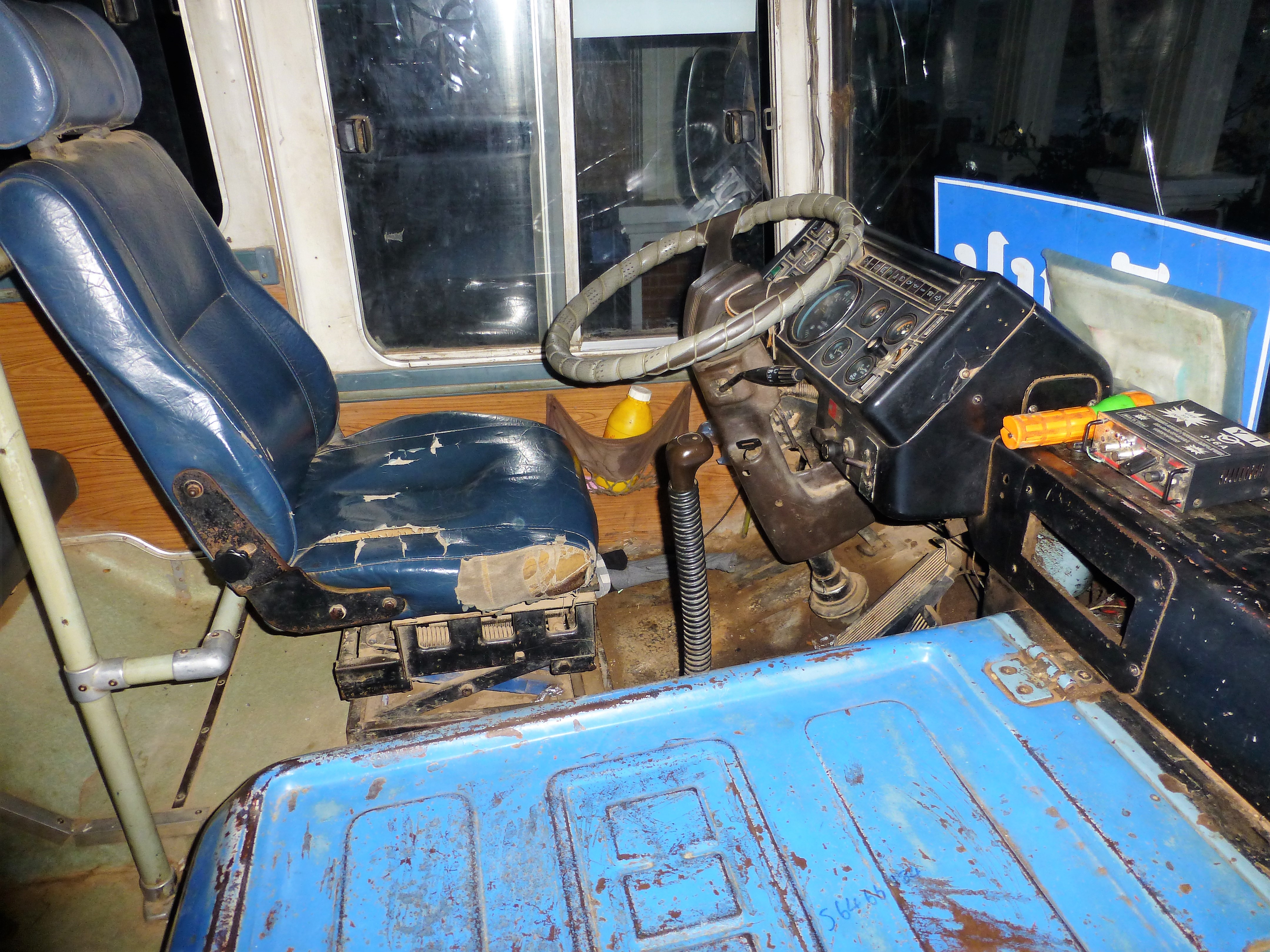 Four Thousand Islands
This is a great trip and easy to do. Relax a few days in the beautiful wetlands of Si Phan Don! Read more about Four Thousands Islands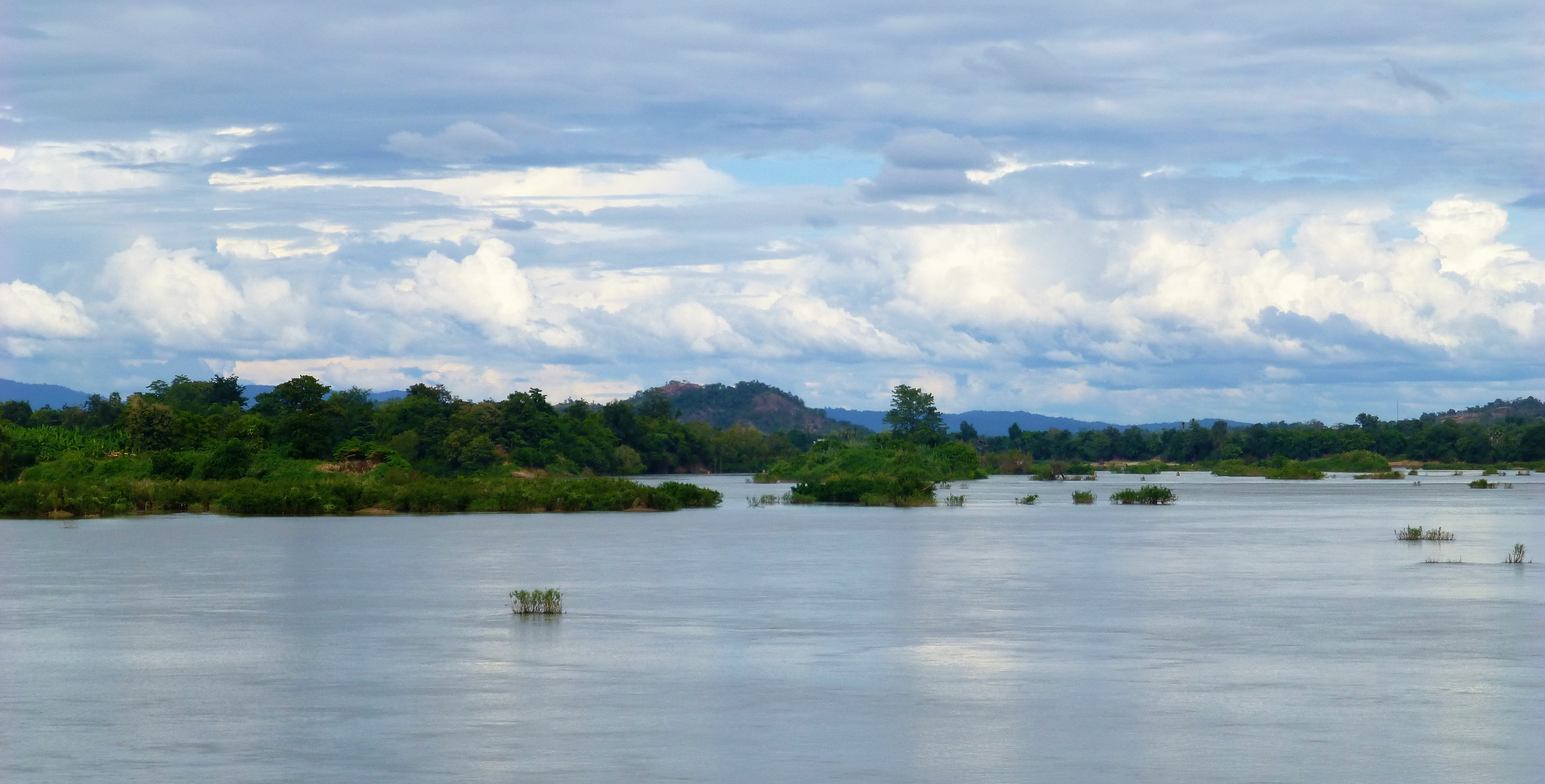 Did you like this tip?
Share it for someone else 🙂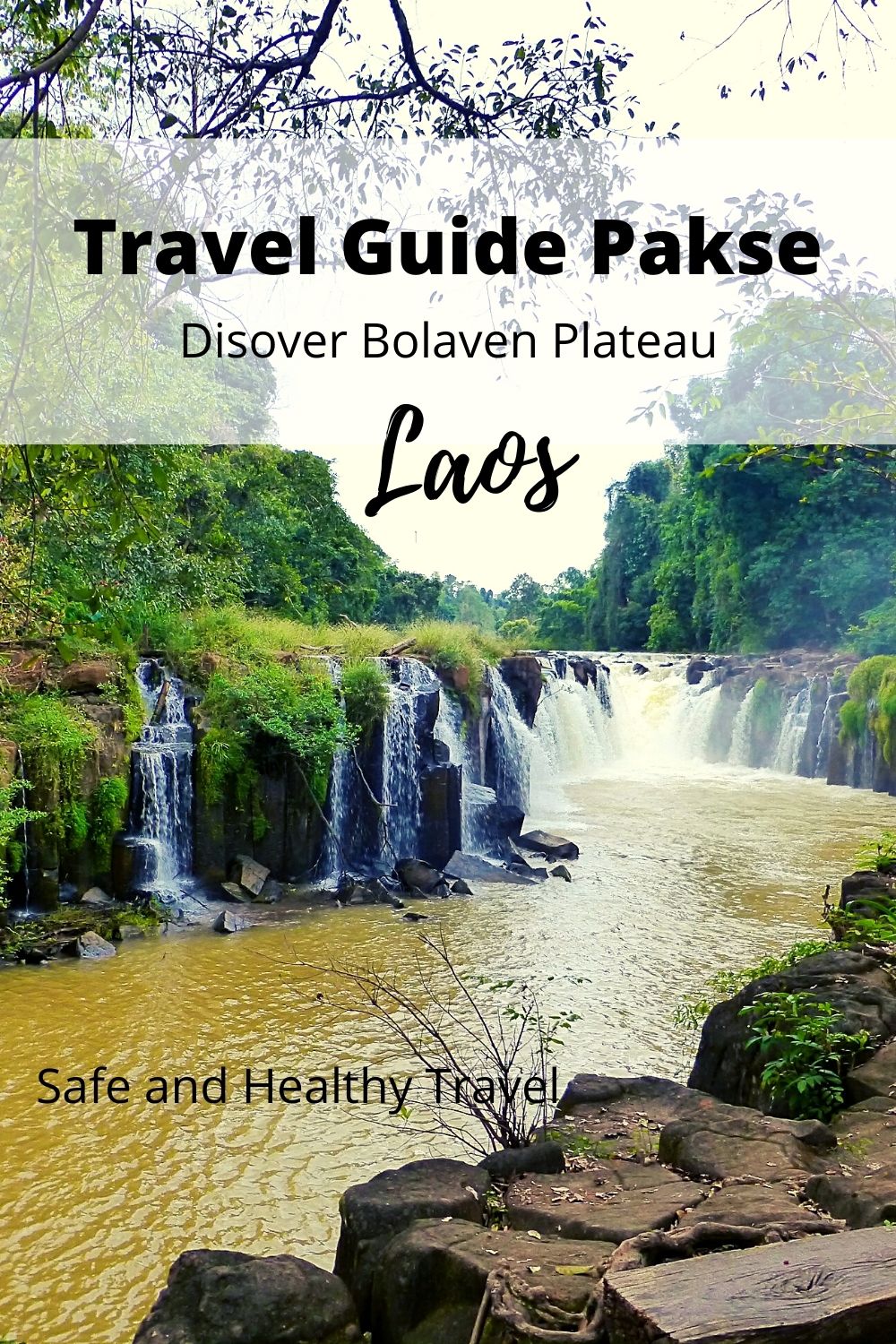 Want to read more about Laos?
Four Thousand Islands – Si Phan Don – Laos
Sunset from Phu Si & Tips for Luang Prabang
Visiting the Mysterious Plain of Jars – Phonsavan
I went on to Cambodia after Laos. I was the first to visit the great Angkor Wat
I hope you enjoy this beautiful world as much as I do!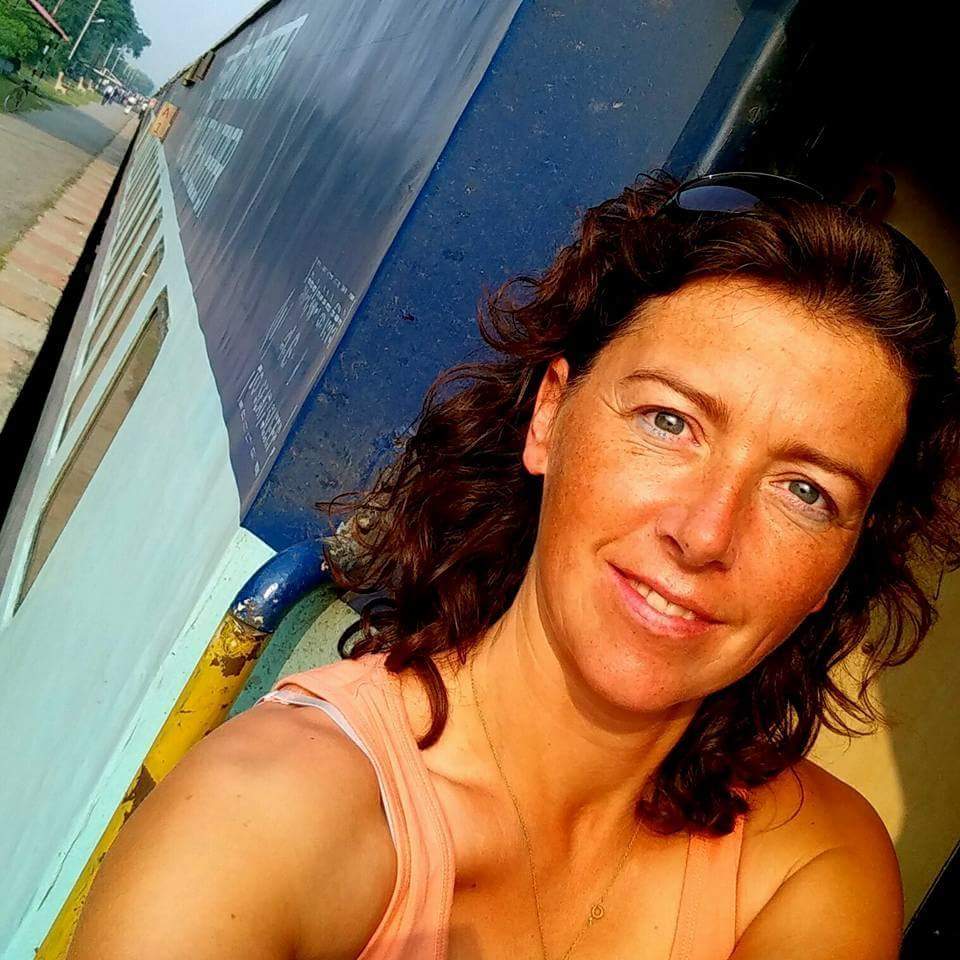 Jacomijn is een politieagent uit Nederland die jou graag laat zien hoe je veilig, actief en gezond de wereld kan over reizen. Safe and Healthy travel is a MUST