Periyar Tiger Reserve, Thekkady – Kerala
|
I was hoping to see the Tiger when I was visiting India for the second time. That is why I visited the Periyar Tiger Reserve when I was in Thekkady – Kerala. Kerala is a green and rich part of India. It is called Gods Own Country and I could see why!!
A Day at the Periyar Tiger Reserve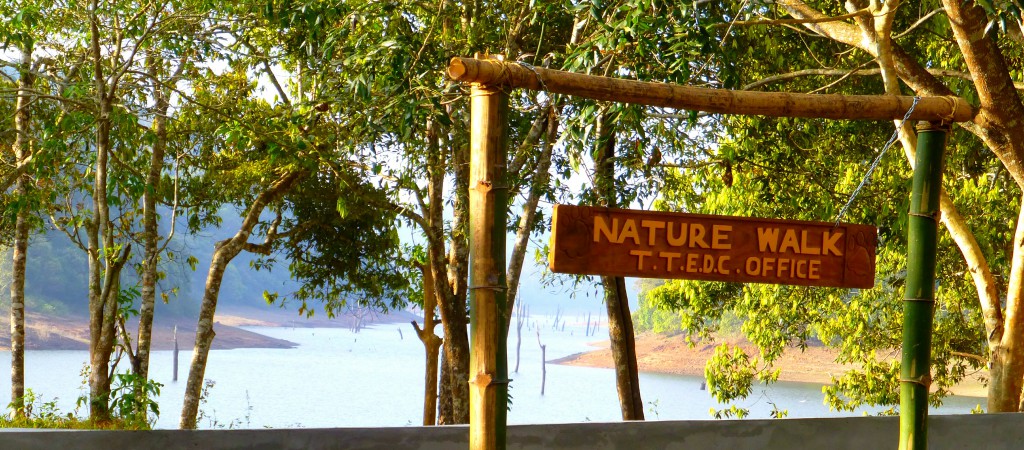 Als je deze blog in het Nederlands wil lezen, klik dan
hier
I arranged a bamboorafting trip in the  national park, I love to be active and make my body work for a great sight!! There are 35 species of mammals in the park, the elephant and tiger are the most important ones because they are threatened in their habitat. Other species are: gaur, sambar, wild pig, squirrels, wild cat among others. There are also 265 birds species listed in this park. You don't see them quickly but the sounds are great!! There are also 45 species of reptiles in the park!! Like snakes, lizards and turtles. King Cobra and Striped Coral Snake are among the snakes. Ofcourse also ambhibians like frogs and toads.
There is a chance to see a Tiger
@ Periyar Tiger Reserve
My trip started early in the morning. We started with putting on some protection on our legs because of all the above listed reptiles and also leeches ofcourse. We would be walking through the jungle, we would be next to water so they really wanted us to wear them. So I did! I won't take any risks!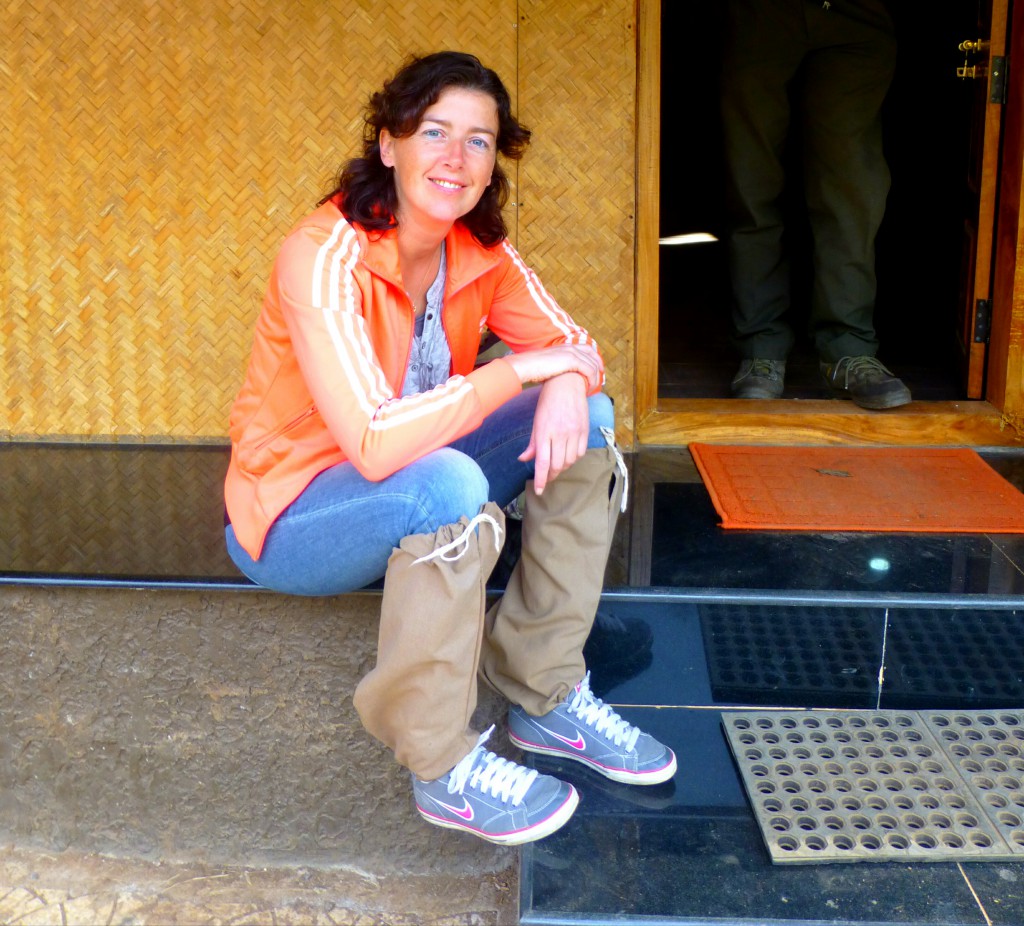 The surroundings were great! It didn't took us long before we saw scratches of a tiger on a tree. They were fresh too! How great is that!! I got really excited and my hope on maybe seeing a tiger got really high at that point!
Seeing Tiger marks on a tree!!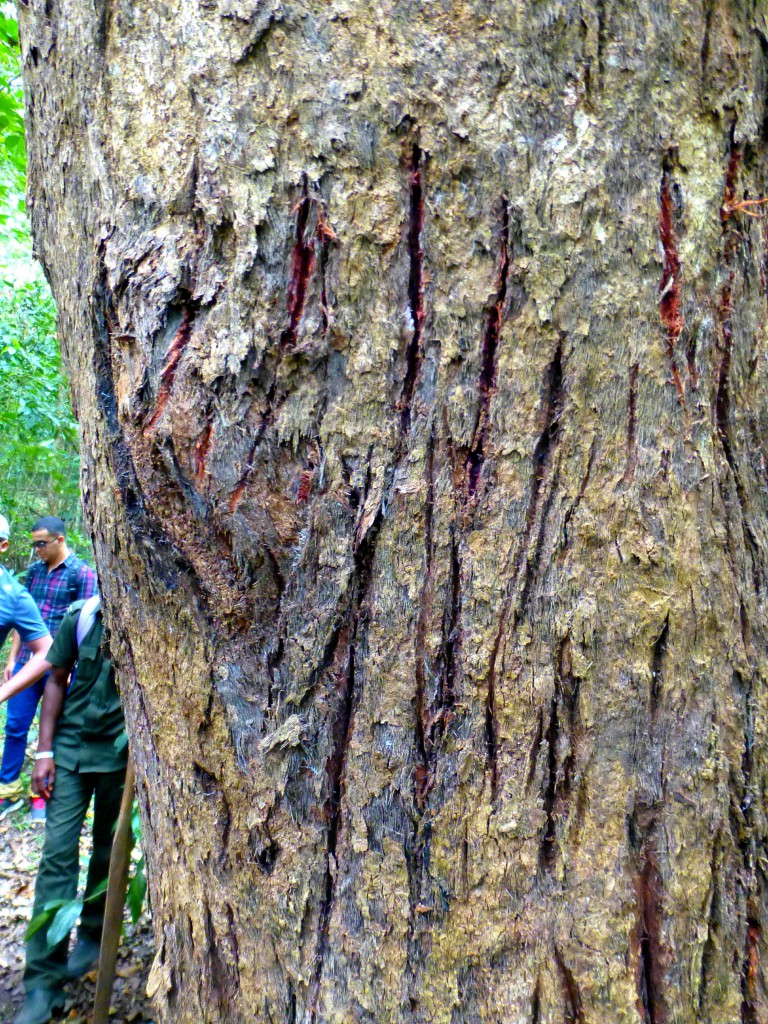 And soon we saw a foot print too of the tiger!!

Before getting on the bambooraft we had lunch and saw some wild pigs. We entered the bamboo raft near a place where you could stay overnight. At that point the ranger told me that there was maybe 1% chance we could see a tiger during the day. He only saw the tigers come out during sunrise or -set. That's why the overnight trip in the park is a good option if you want to see the tiger. Oh well…for a next visit I will not make that mistake again 🙂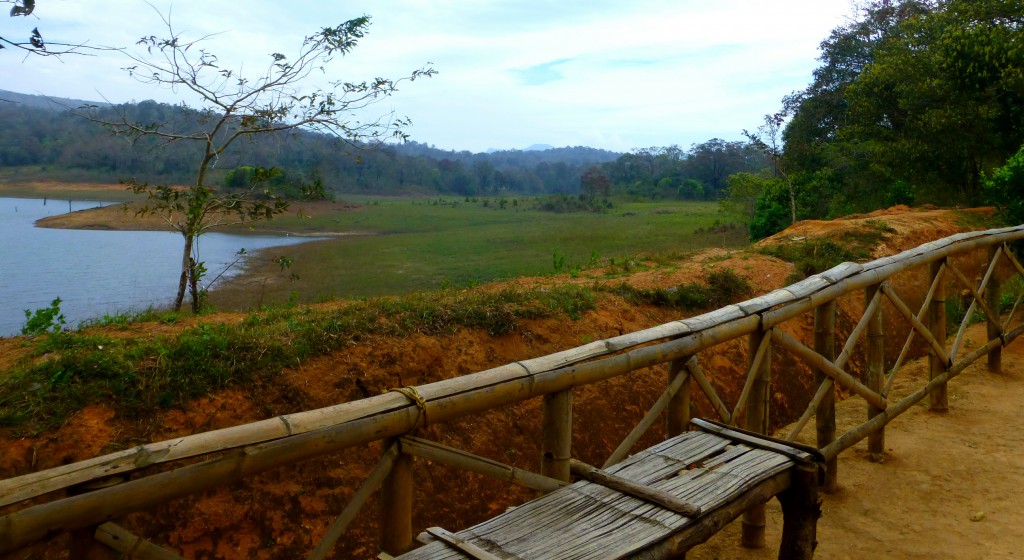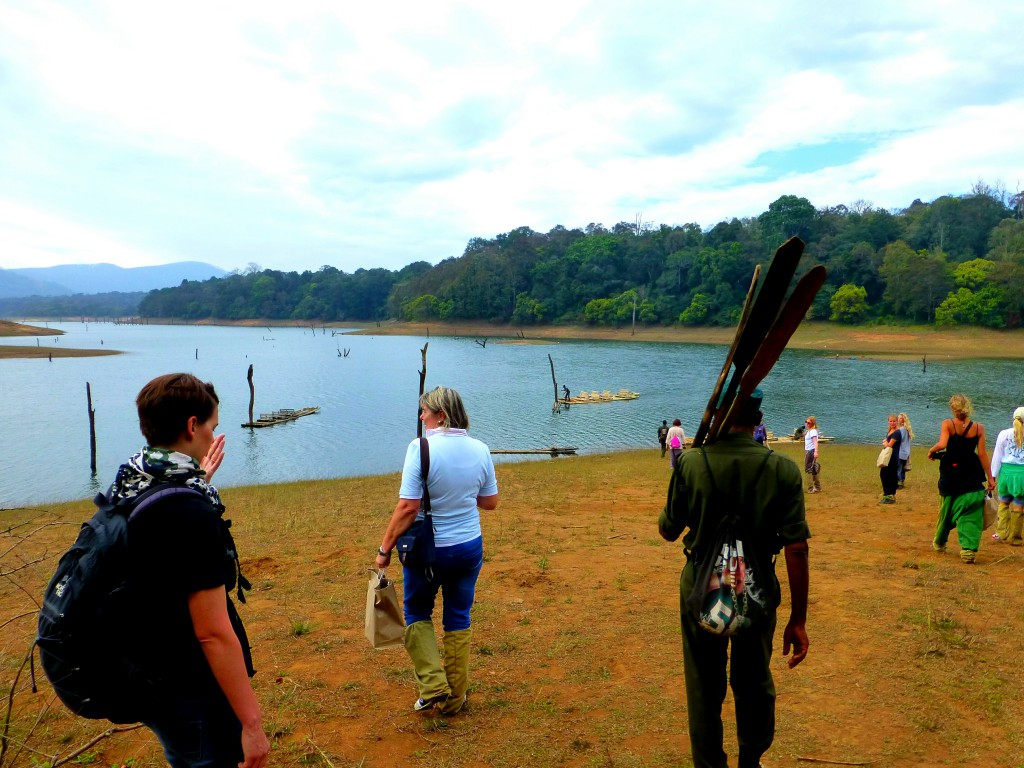 We went on the bambooraft and went through a great surrounding. The water is been made by man because of a dam, the Mullaperiyar Dam. The dam is made because they had agreed to give water to the neigbhouring state of Tamil Nadu. Nowadays it is also used to generate electricity. A big part of the park has been put under water and ofcourse that has its pros and cons. But I must say…the sight is wonderful! I did see some Kingfishers sitting on the riverbed. They are so wonderfully coloured and you see them quickly because of that great bleu colour.
Rafting throuhg the jungle of Periyar Tiger Reserve

After an hour we went ashore for a afternoon break. We stayed there for 1-2 hours and I went for a walk. The ranger didn't like me walking around and showed my why. There were cobra's in the park and they were here also. He showed me the skin of one, just lying in the side of the forest. Not far from where we were sitting.
Taking a break on a daytrip?
I don't. I'll go explore the area still hoping on seeing that tiger!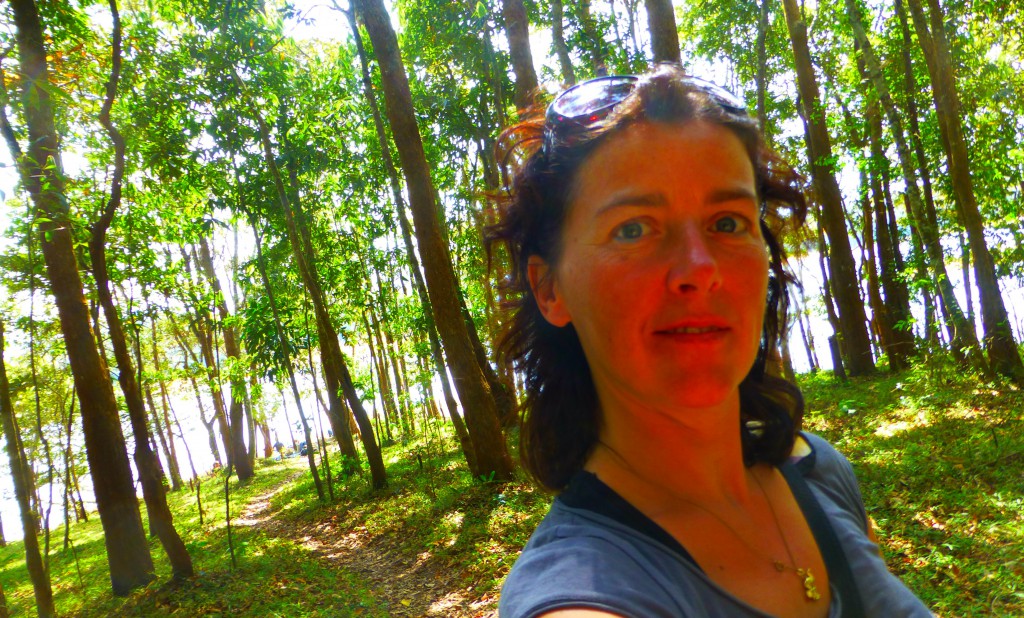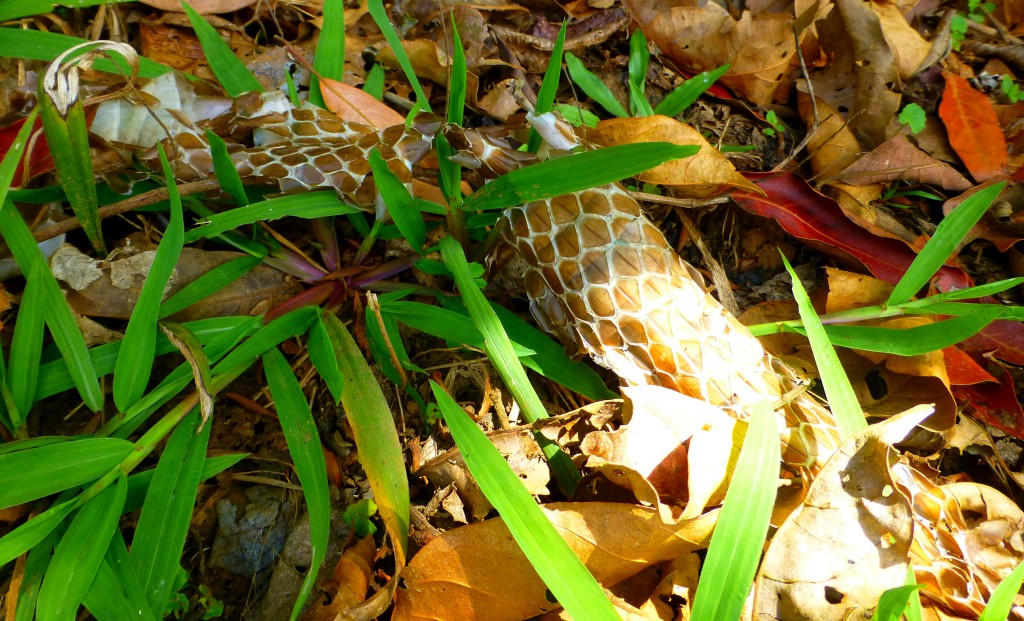 So I started to walk along the water, you never know if you see something. If you just sit down and enjoy the sun and the relaxing time…I think it is a waste of time in such a great surrounding. I can do that when I have a swimmingpool at my hotel or when I'm at the beach. Quickly I saw this tadpole. They are so much bigger as they are in Holland. And so many!! Great to see!!
Spotting a Wild Elephants @ Periyar Tiger Reserve
And then the break came to an end. We were getting ready to go back on the bambooraft when all of a sudden the rangers saw something. They were pointing and staying as quiet as possible. I looked with them, into the distance….on the other side of the water.. I didn't see anything, I was hoping on that tiger ofcourse. I didn't understand what they were talking about..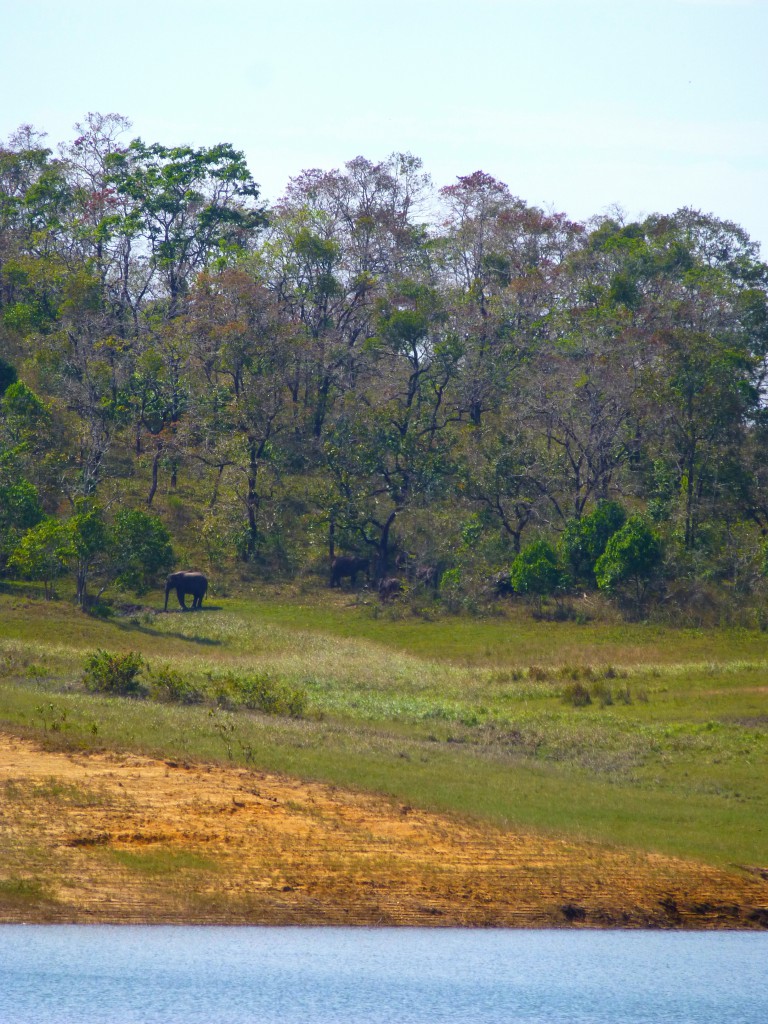 And then it came clear…I saw them! A group of elephants! They were in the jungle on the other side. One by one, slowly, they came out. They wanted to get some water the rangers told us. We stayed for a while and saw I think about 6 or 7 elephants. The rangers told us it was a bigger group and the rest was still in the jungle, waiting for the others to tell them it as safe to go drink some water. Such a great sighting!!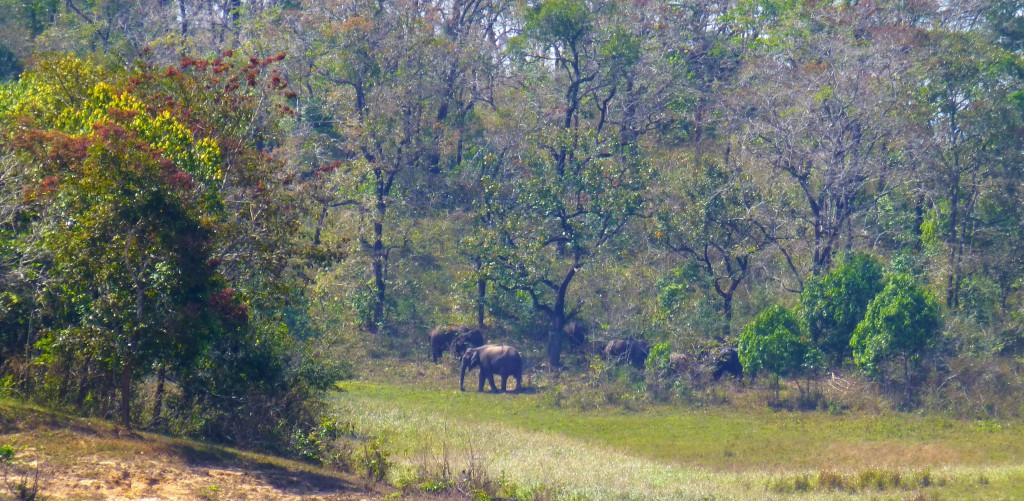 We went back on the raft and the last bit we walked again.
And all of a sudden the rangers were more excited then they were at the sighting of the elephants!! We looked where they were pointing but didn't know what to look for. All of a sudden I saw the strange movements!! I couldn't see what is was…but I did see something in between the green grass. We slowly entered closer without disturbing the scene. It worked and at some point my camera had them in sight.
And then we saw Two Cobras!!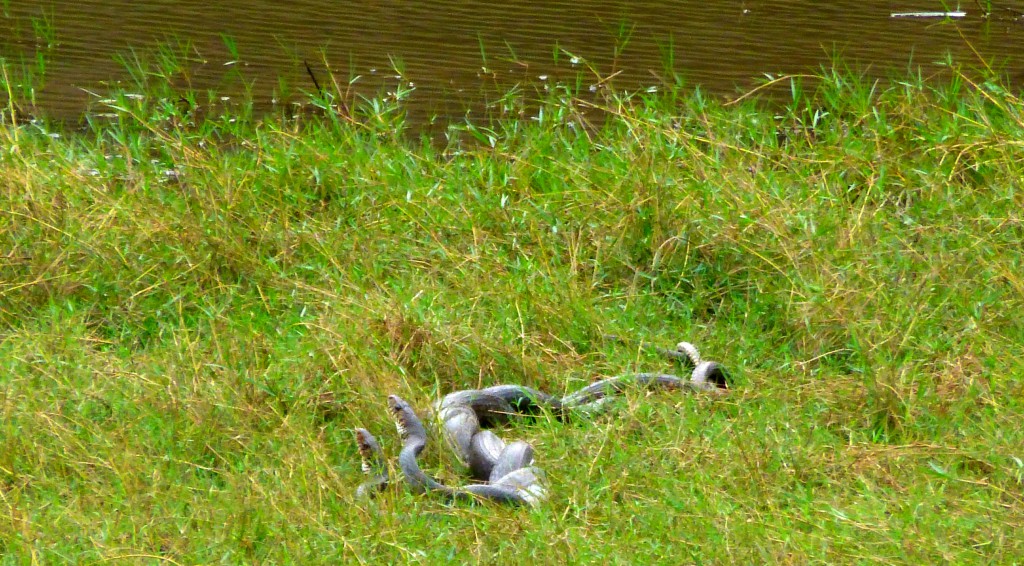 The cobra's were dancing…the were mating!! How great is that!! This was, by far, the best sighting for the rangers! They hadn't seen something like this in a long time! They said it was very special for us to see this!! I felt special too….seeing this! I think my mouth was open the entire time watching them and clicking pictures!!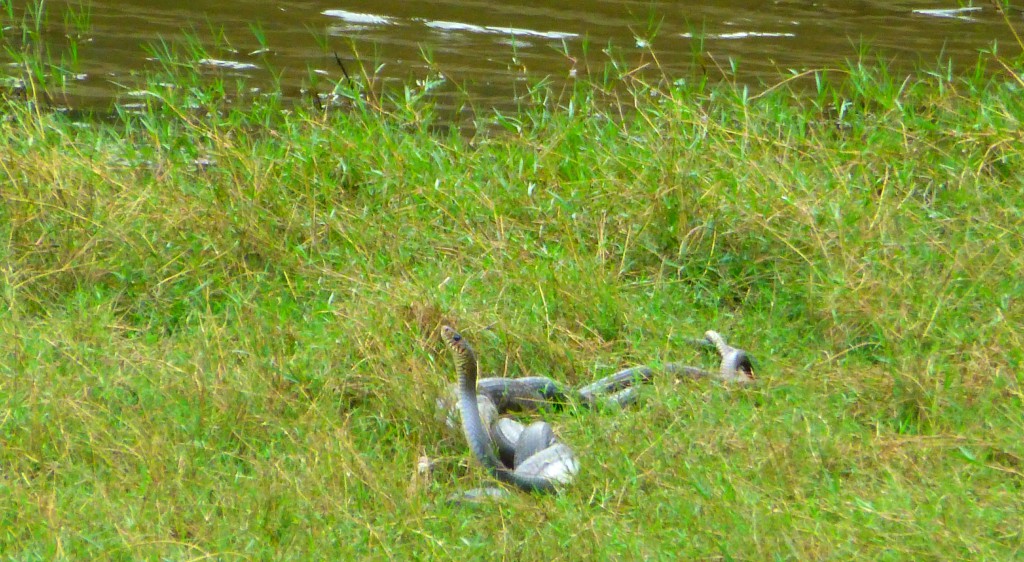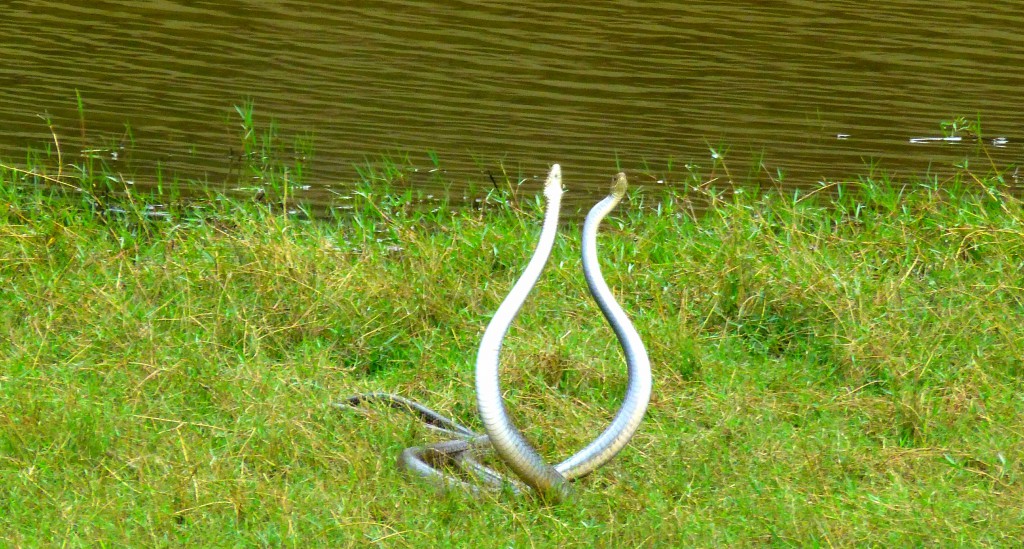 That was the best ending of this day I could imagine.
I didn't saw those tigers but my day was perfect!!

Have you seen the tiger in the wild?
Where did you see it?
Hope to get some tips so I can see it once in the wild too!!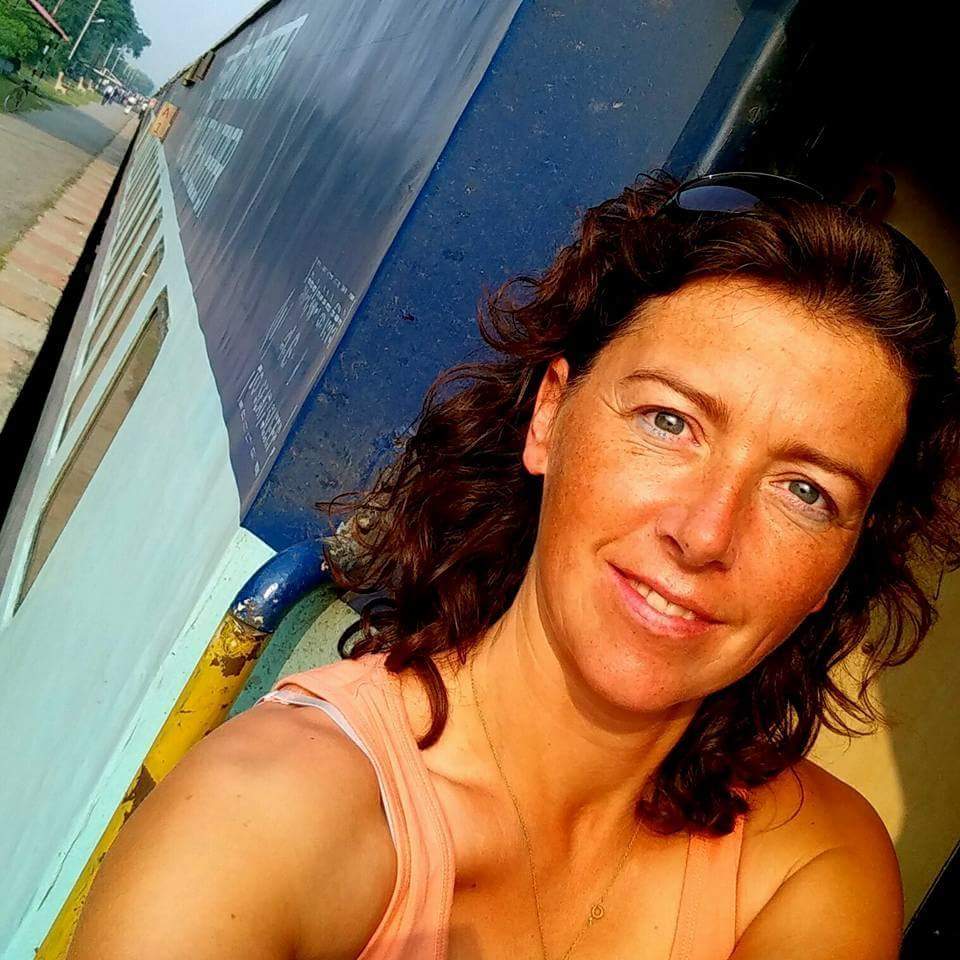 Jacomijn is een politieagent uit Nederland die jou graag laat zien hoe je veilig, actief en gezond de wereld kan over reizen. Safe and Healthy travel is a MUST