Travel Guide Ho Chi Minh City – Tips for Saigon – Vietnam
|
Ho Chi Minh City is the metropolis of Vietnam. It is the most modern and largest city in the country, it has certainly not lost the charm of a real Asian city with all the hustle and bustle that goes with it! Looking for a Travel Guide Ho Chi Minh City or all the Tips for Saigon ? Then read on!
The city is also referred to as HCMC, Ho Chi Minh City or formerly Saigon… In 1976 when North and South Vietnam were reunited, Saigon lost its status as the capital and Hanoi became the capital. Then the name was also changed to give the city the honor it deserves. Ho Chi Minh is the North Vietnamese revolutionary, a figurehead and source of inspiration for Vietnamese who fought for a reunited Vietnam until after his death.
Travel Guide Ho Chi Minh City
Tips for Saigon – Vietnam
Vietnam is often combined on longer trips with Laos and Cambodia. I did the same during my first long solo trip. I started my trip in Hanoi and ended in the amazingly impressive city of Ho Chi Minh City! I'm not a city person but I always find it impressive to experience life in the streets of a metropolis for a few days! Read on for the all the Tips for Saigon in this Travel Guide Ho Chi Minh City.
Ho Chi Minh City Traffic
The first thing I noticed when I came to Vietnam was the busy traffic. For me the first visit was in Hanoi … but HCMC falls in the same category of course! The Vietnamese transport everything on their scooters! From whole families, father/mother and two or even three children to the sale of fish. And then no fish for dinner… No the fish you put in a fishbowl at home. I loved seeing that!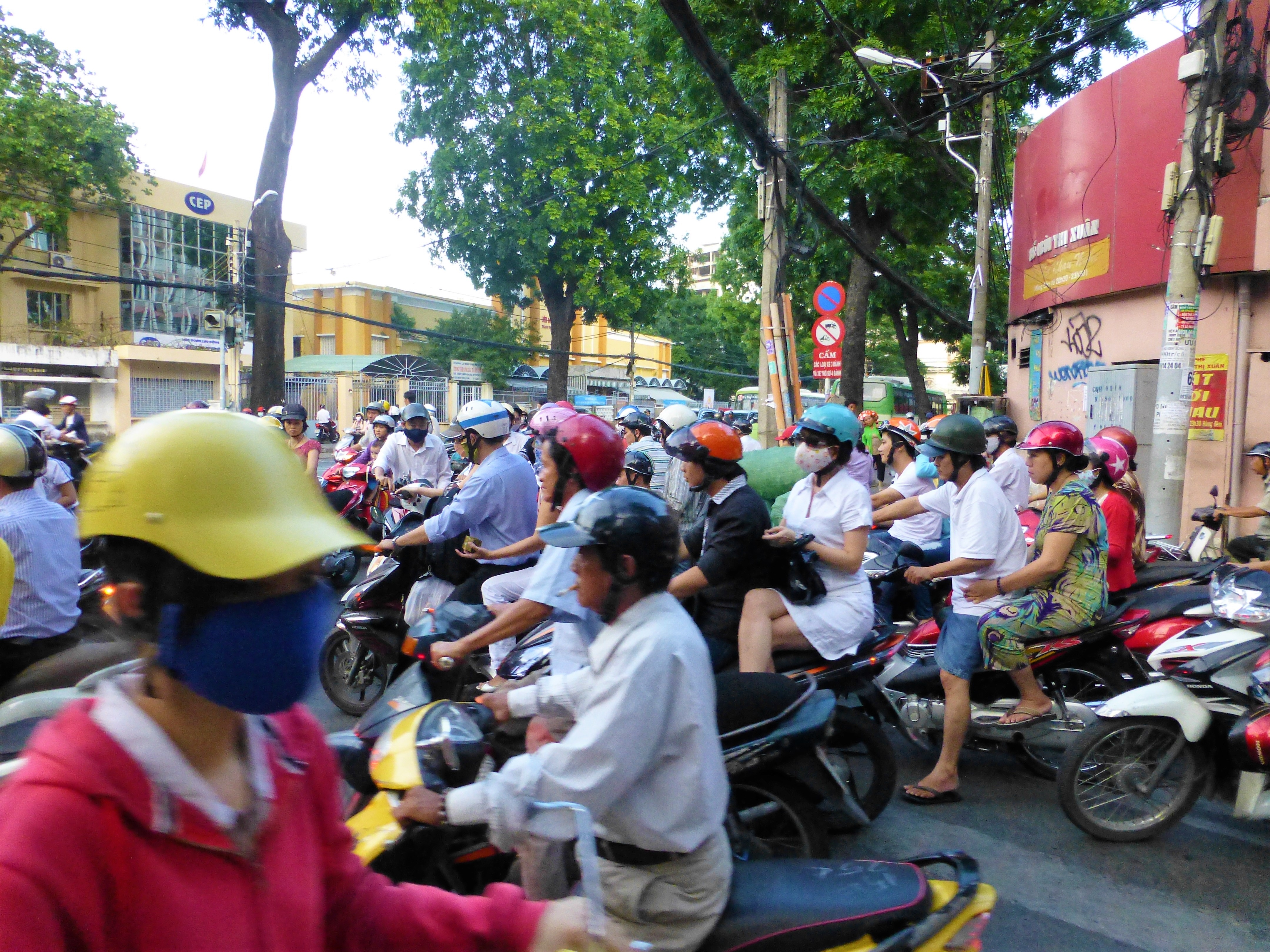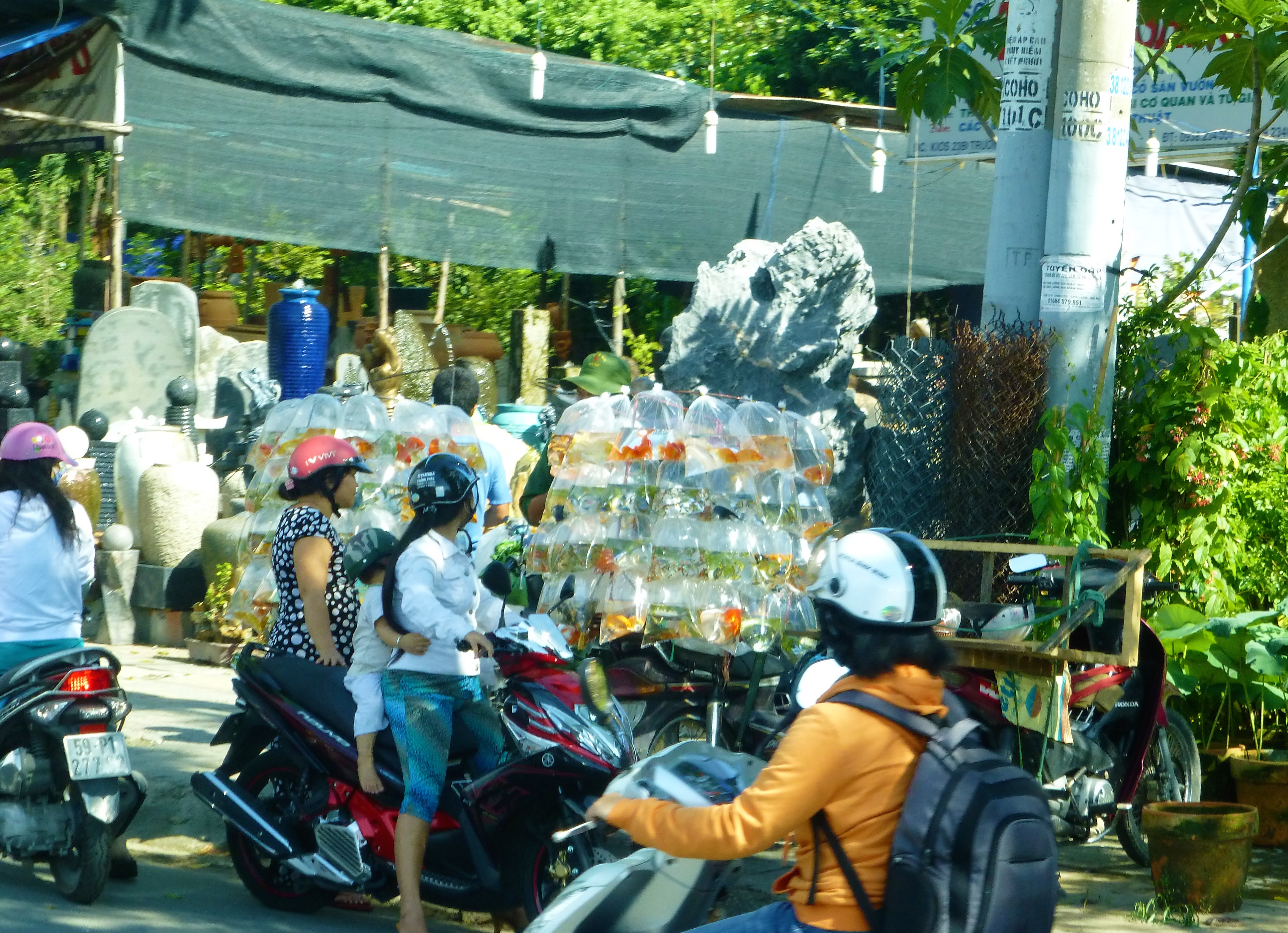 Notre Dame Cathedral
And then you walk through the busy streets of HCMC and you see a building that in terms of architecture does not fit into the Asian streetscape. I always find that very special. I ran into the back of this cathedral…  Of course you can see that this has a European look…and as I walked on I saw that it was Notre Dame Cathedral...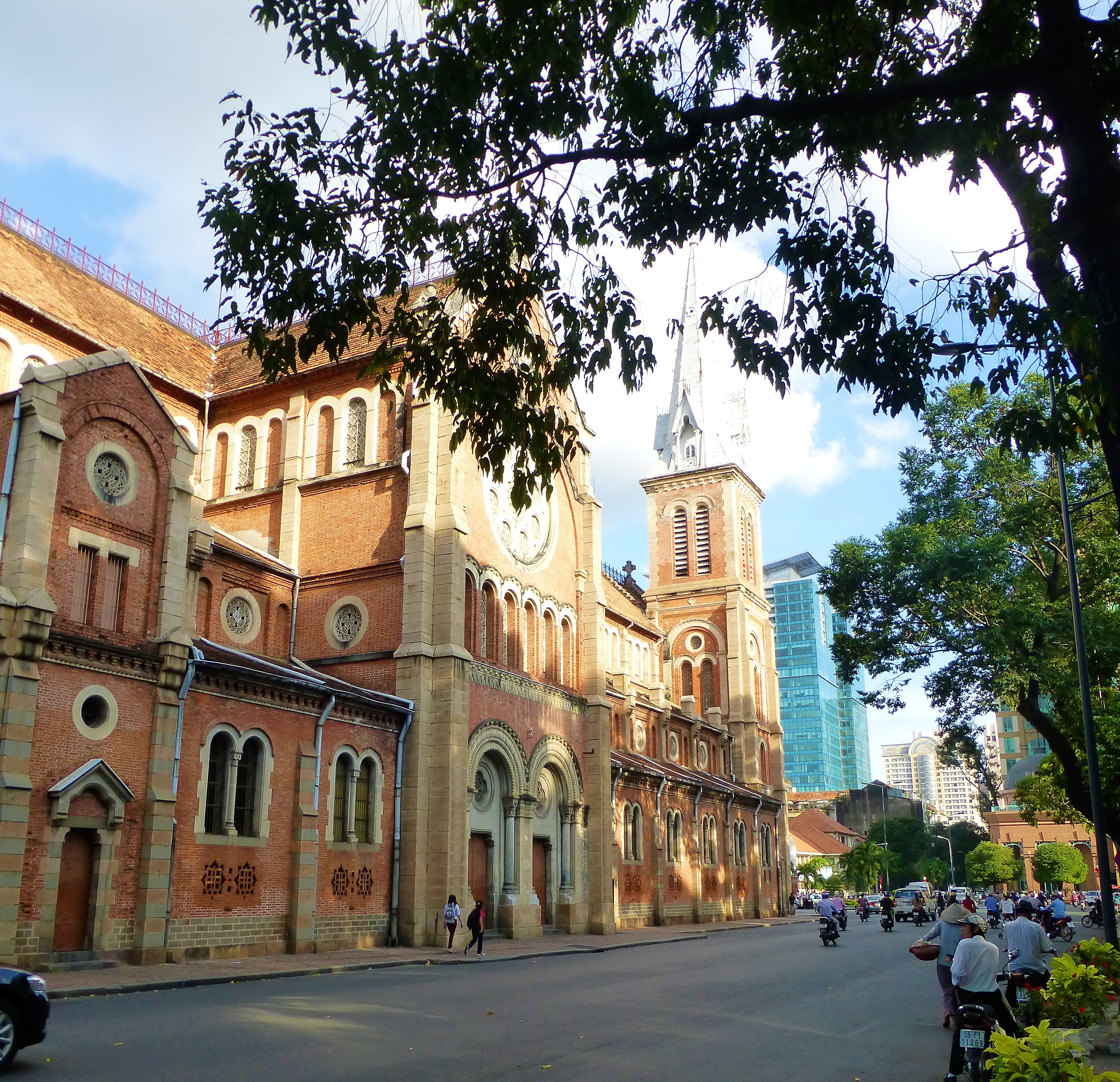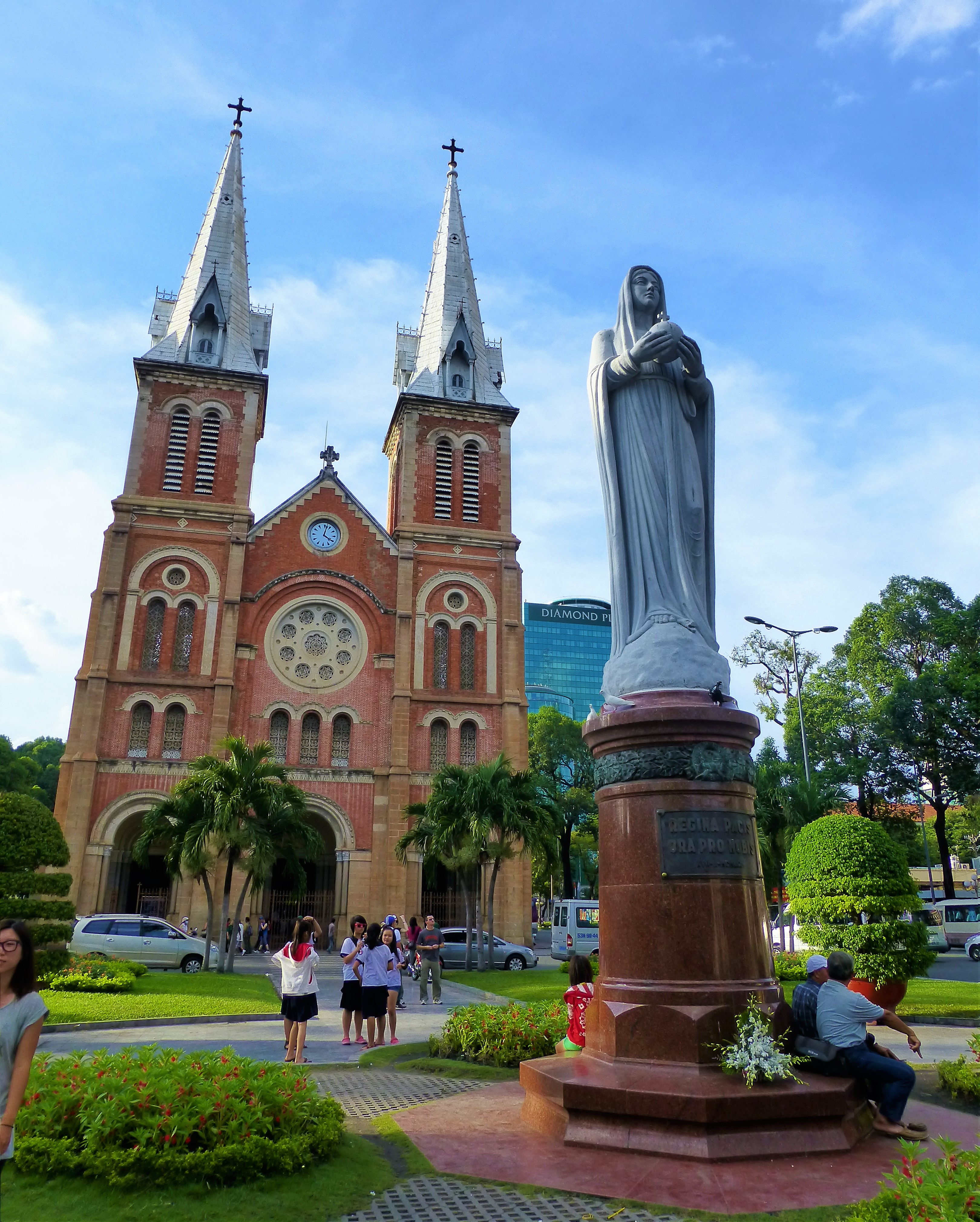 Post Office
Close to Notre Dame mentioned above you will find the colonial style Post Office of HCMC. The Post Office is a building that immediately stands out in the streetscape. Also this building has a French / European atmosphere. In the years 1886 to 1891 when Vietnam fell under French rule this post office was built.
Reunification Palace
This reunification palace or also known as Reunification Palace in Ho Chi Minh City was the operating base of the French Governor. It was world news when in 1975 a tank of the North Vietnamese army drove through the gate. This ended the Vietnam War! When you go inside it is like stepping back in time, since 1975 the interior has remained untouched.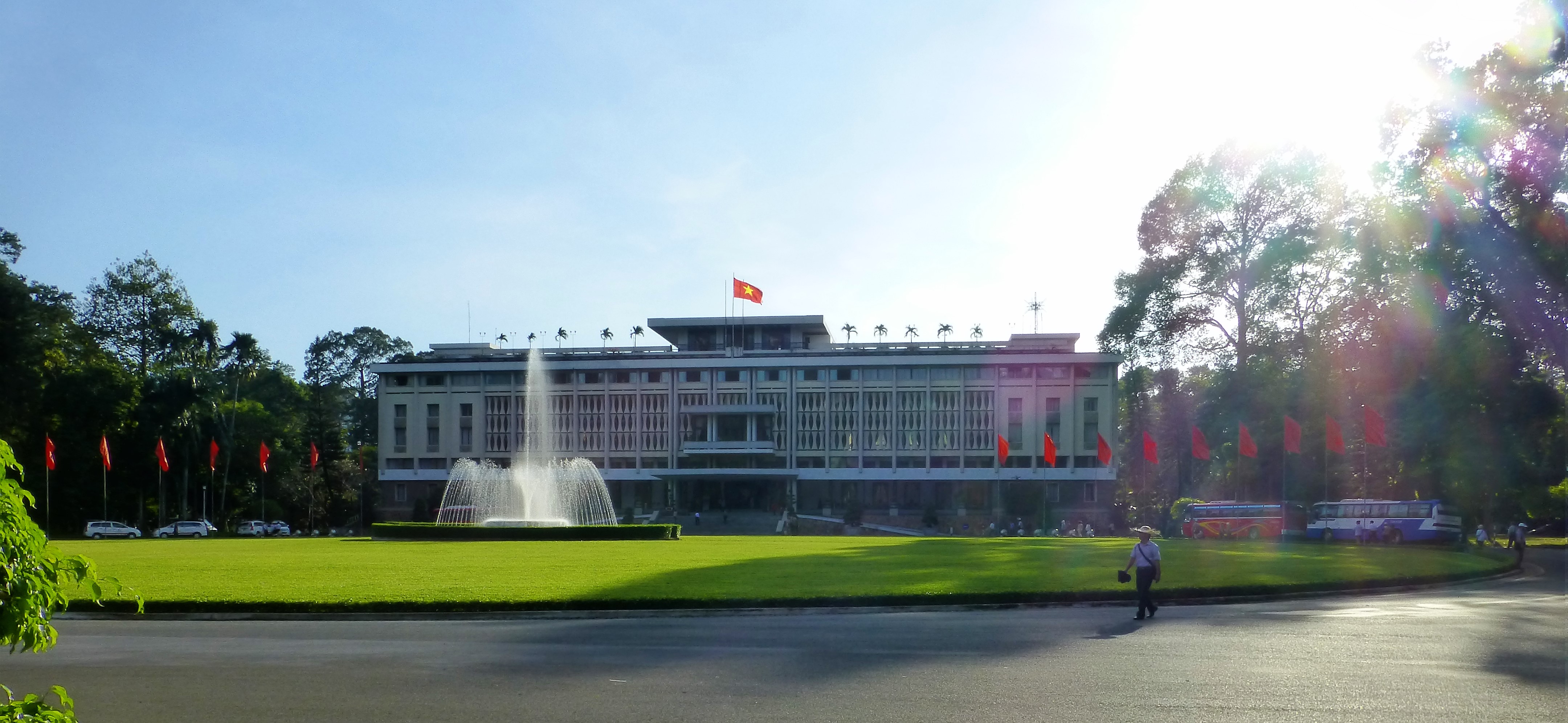 Temples in HCMC
If you go through a city like Ho Chi Minh City you'll come across the odd temples. Most of them will be Buddhist, but you will also come across the colorful Cao Dai. I always love the atmosphere in temples, the people who are there and are conscious and spend their time mindful.
Now I realize why I love to enter temples and churches. I like to see how people are conscious about their thoughts / time. Maybe you know that I am not so much into faith but much more of what is now called mindfulness. Being aware of what you are doing and where you are. The hustle and bustle from outside comes to a standstill here…people have peace and thought…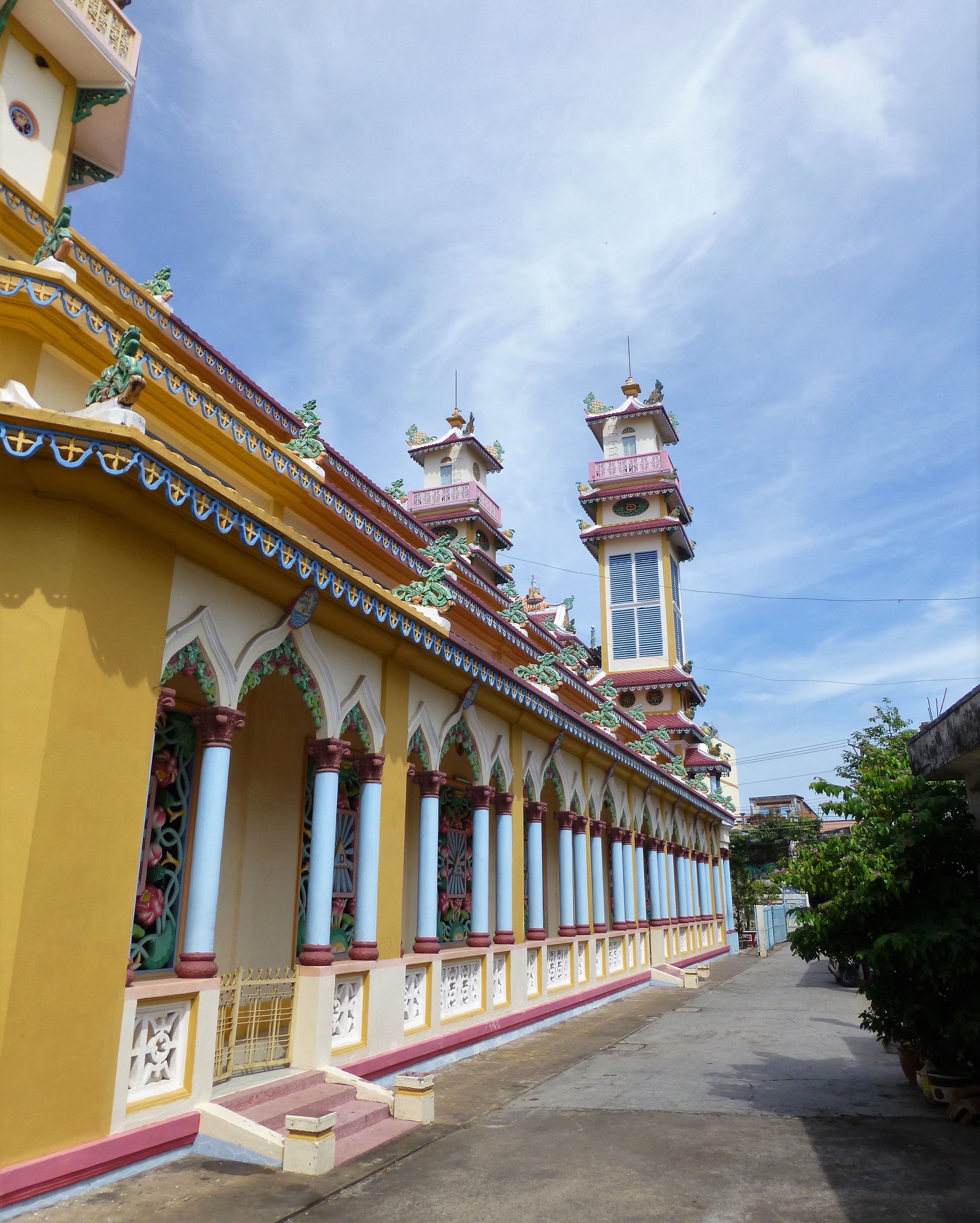 Ben Tanh Market
I always love markets to stroll over. Seeing what's being sold and how they're buying it all, the negotiations and what's being put in a big bag and given to the customer. Amazing how a sale is sometimes made at a fast pace and one is already on one's way to the next!
Of course, sometimes it saddens me too… when you sometimes see the animals in small boxes… The animals that are eaten but also the dogs and other animals that are sold as pets. Unfortunatley it's all part of it.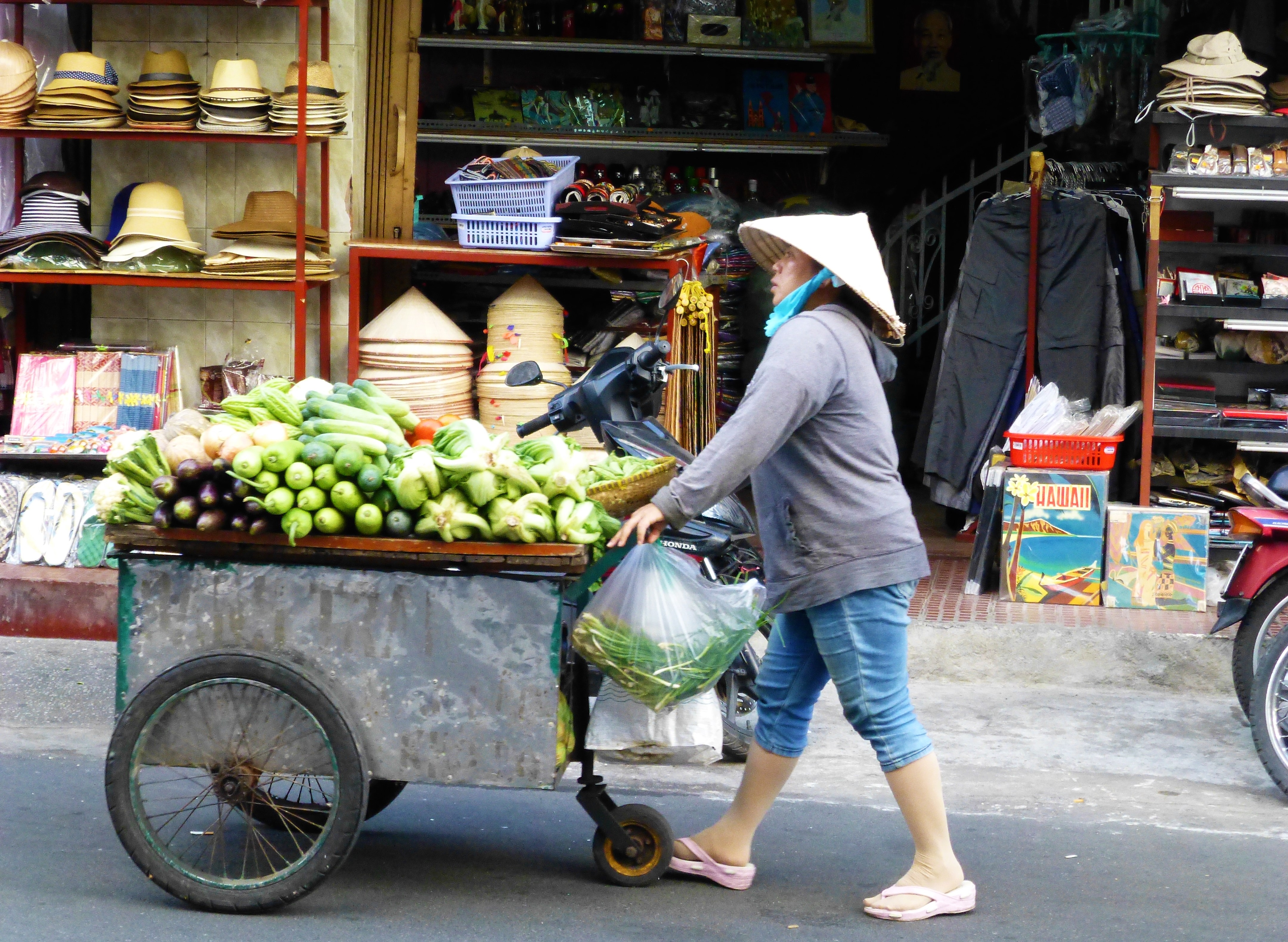 Binh Tay Market – Cho Lon – Chinatown
Walking the streets of Chinatown always amazes you with everything you come across. Chinatown is also synonymous with good food… I haven't been here but this one is definitely on my list for next time.
Travel Guide Ho Chi Minh City
Phan Ngu Lao Street (Backpackers area)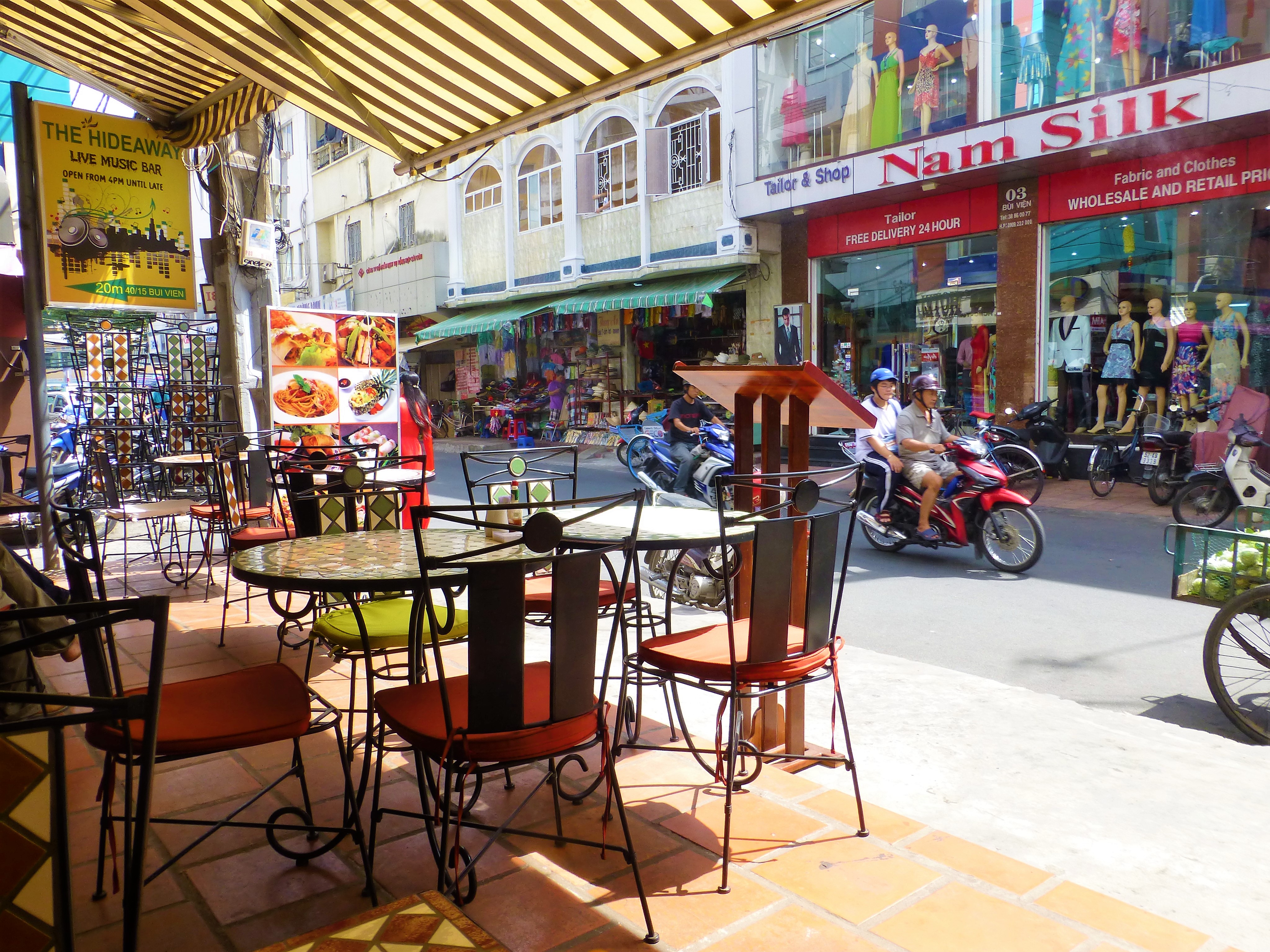 Streetfood of Vietnam
What should not be left behind in these Travel Guide Ho Chi Minh City is the street food of course! What I remember most about Vietnam is the Pho, the most delicious soup in the world! It is a culture in itself the soup they have. There are recipes that exist in families and are passed on and perfected in full flavor…
I thought it was an experience to taste the different soups. From Hanoi to Ho Chi Minh, I enjoyed it!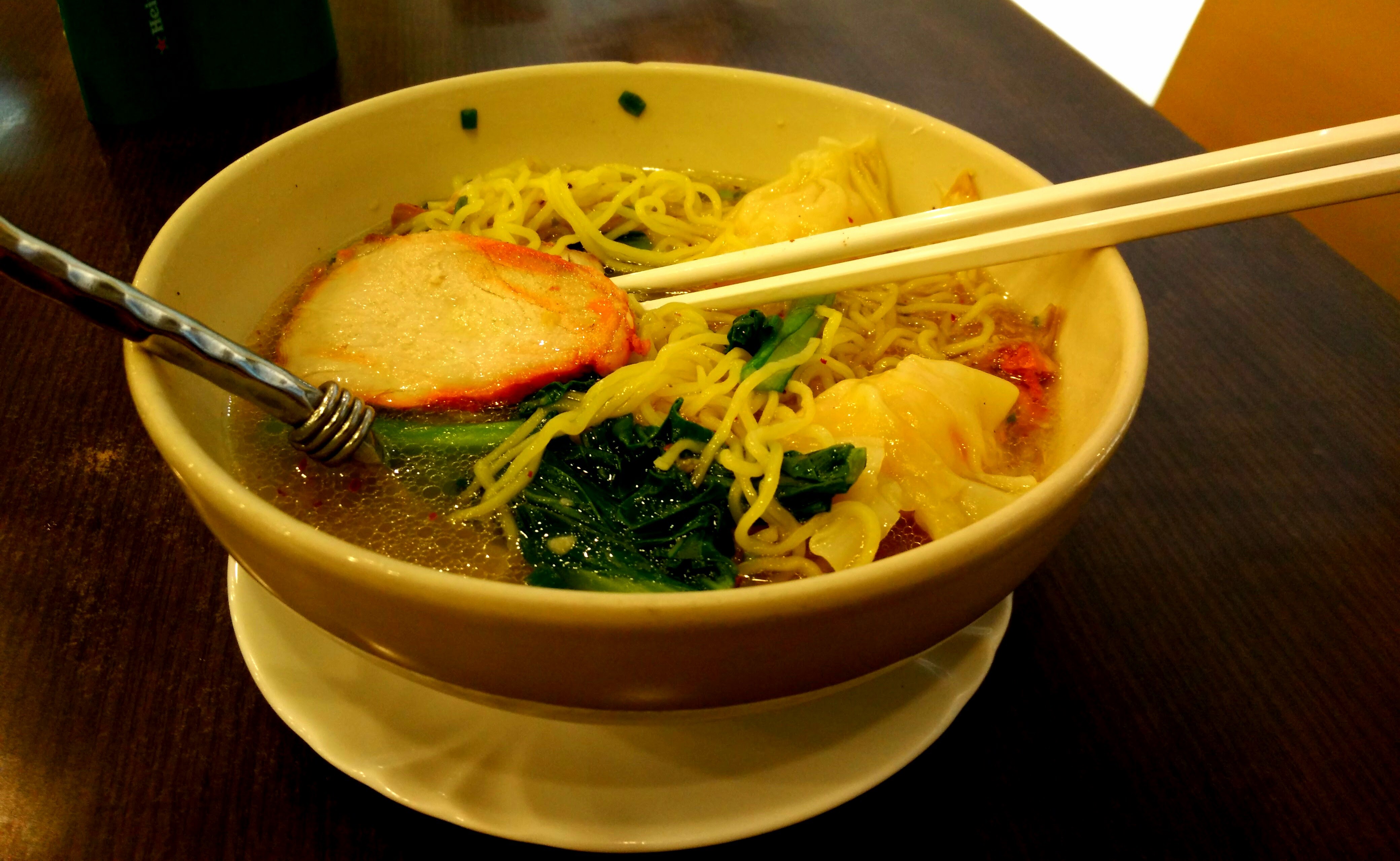 But how about the sandwiches for a euro? I was there in 2012 and they cost a euro. The fresh rolls with some cheese spread, cucumber and tomato. A delicious lunch and super easy to take away. A Fast but Healthy bite.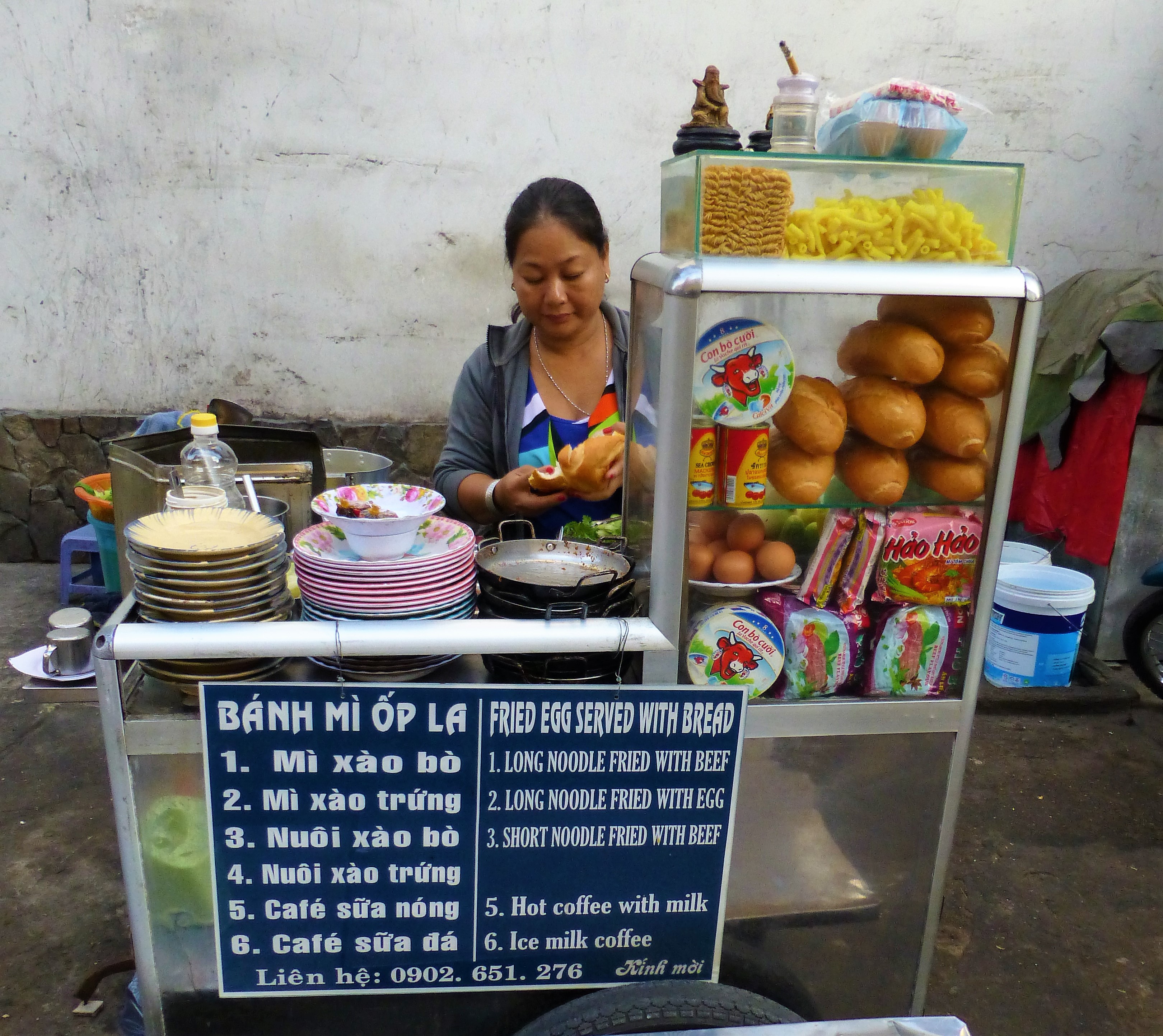 Free Walking Tour – Ho Chi Minh City Travel Guide
Everywhere in the world you can take a Free Walking Tour and so you can in HCMC. You will be shown around by a student from the city itself and they often have the best information and angles to their story about a certain location. I can definitely recommend this!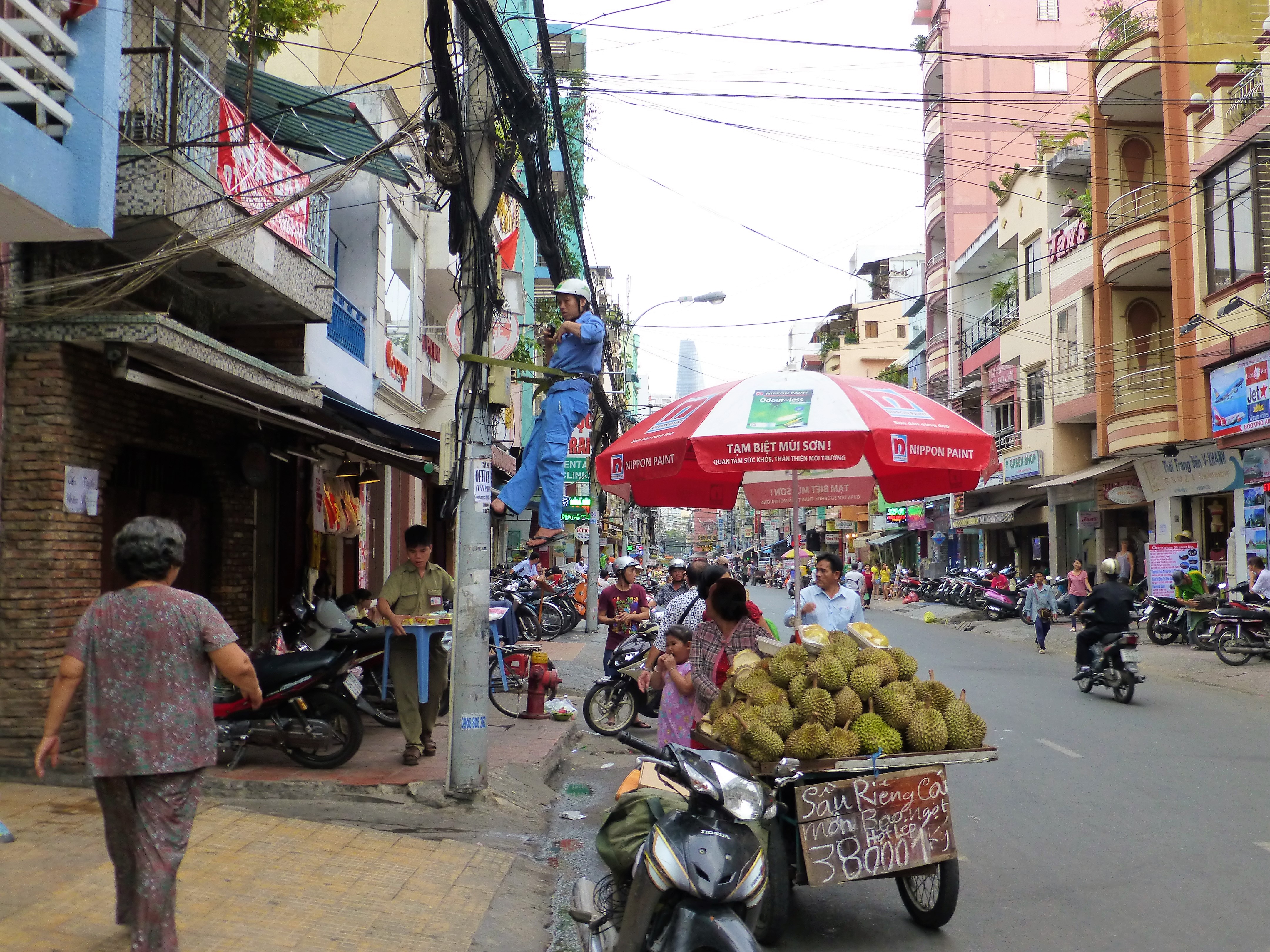 Sports in the streets of HCMC
Everywhere in Asia you see it: public sports equipment you are allowed to use. It always strikes me that in the Netherlands we don't use this kind of equipment that much and that in Asia it is used by people from all age groups. Also in the streets of Ho Chi Minh City you see a lot of people doing sports! In the morning you see the older people, the afternoon and early evening middle-aged and a little later the young people. Awesome!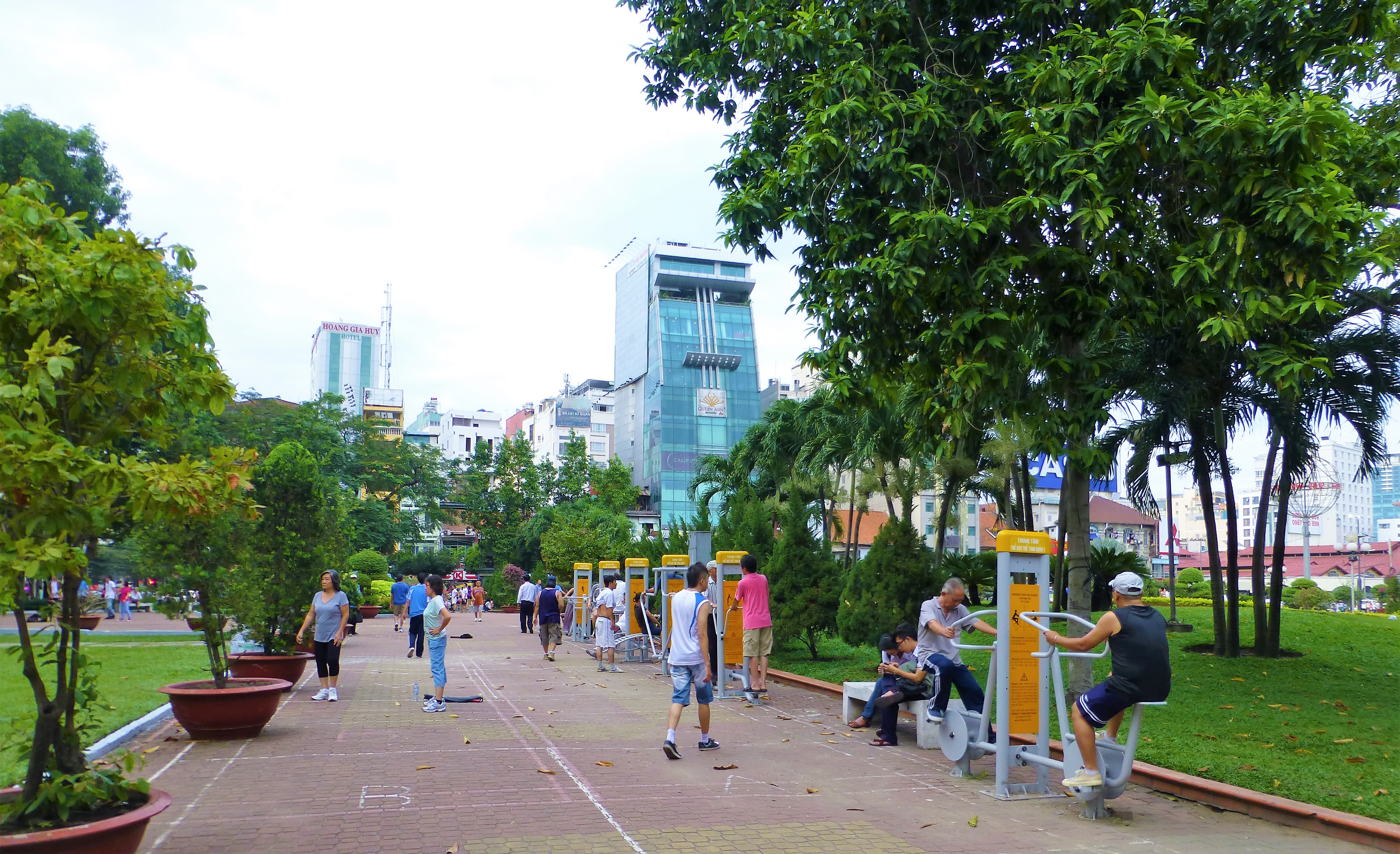 In the evening it's fun to walk in the September 23rd Park and see all the dancing and games!
Tips for Saigon – Vietnam
If you have spent a few days in the city, you also crave some fresh air. With all that traffic and high buildings, the air quality is not always good. I booked the trip from Saigon to the impressive Cu Chi Tunnels and also went to the Mekong Delta!
Daytrips from Ho Chi Minh City
Cu Chi Tunnels
The famous Cu Chi Tunnels from the Vietnam War are very impressive to visit. I used to watch the series Tour Of Duty and I knew them because of it. I think it is a must visit to get to know the background of this country which went through several wars (internal and external).
Cao Dai in Tay Ninh
On the trip to the Cu Chi Tunnels we passed the largest Cao Dai temple in Vietnam. The city of Tay Ninh is the center of this faith. In 1926 this syncretistic faith originated in Tay Ninh. The religion that believes that all gods are based on one god. So this is where the different religions come together. The result is a colorful mixture of Buddhism, Confucianism, Taoism, Vietnamese spiritualism and Christianity.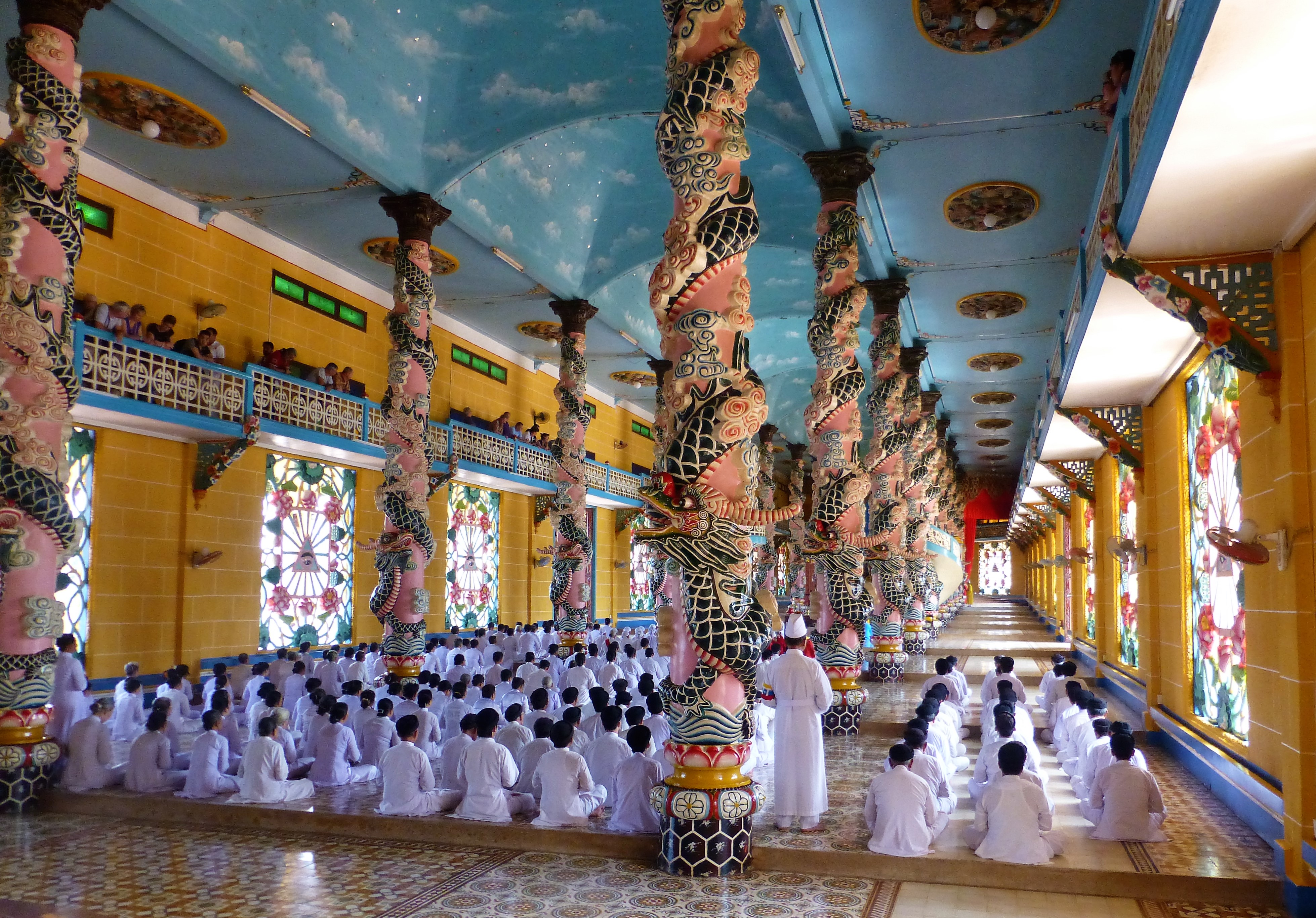 Mekong Delta
On the other side of town you go to the border area with Cambodia and disappear into the amazing Mekong Delta. It is crowded with tourists but the area is a must visit if you ask me. If you do a trip from a different angle, not from the city but higher up in the Mekong Delta you might have a better chance of a quiet day without hundreds of tourists around you 🙂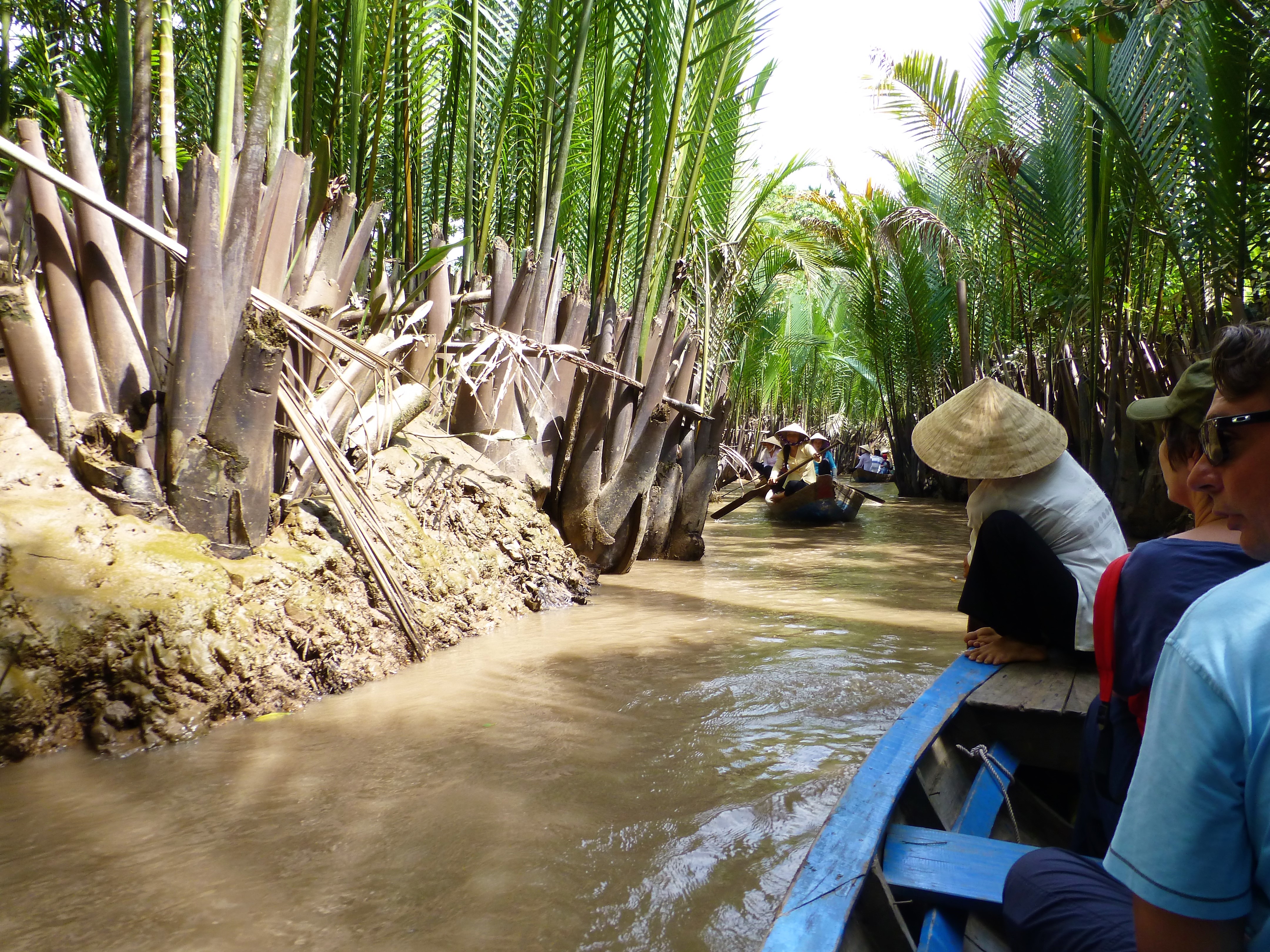 Did you find these tips useful?
Then share them for others!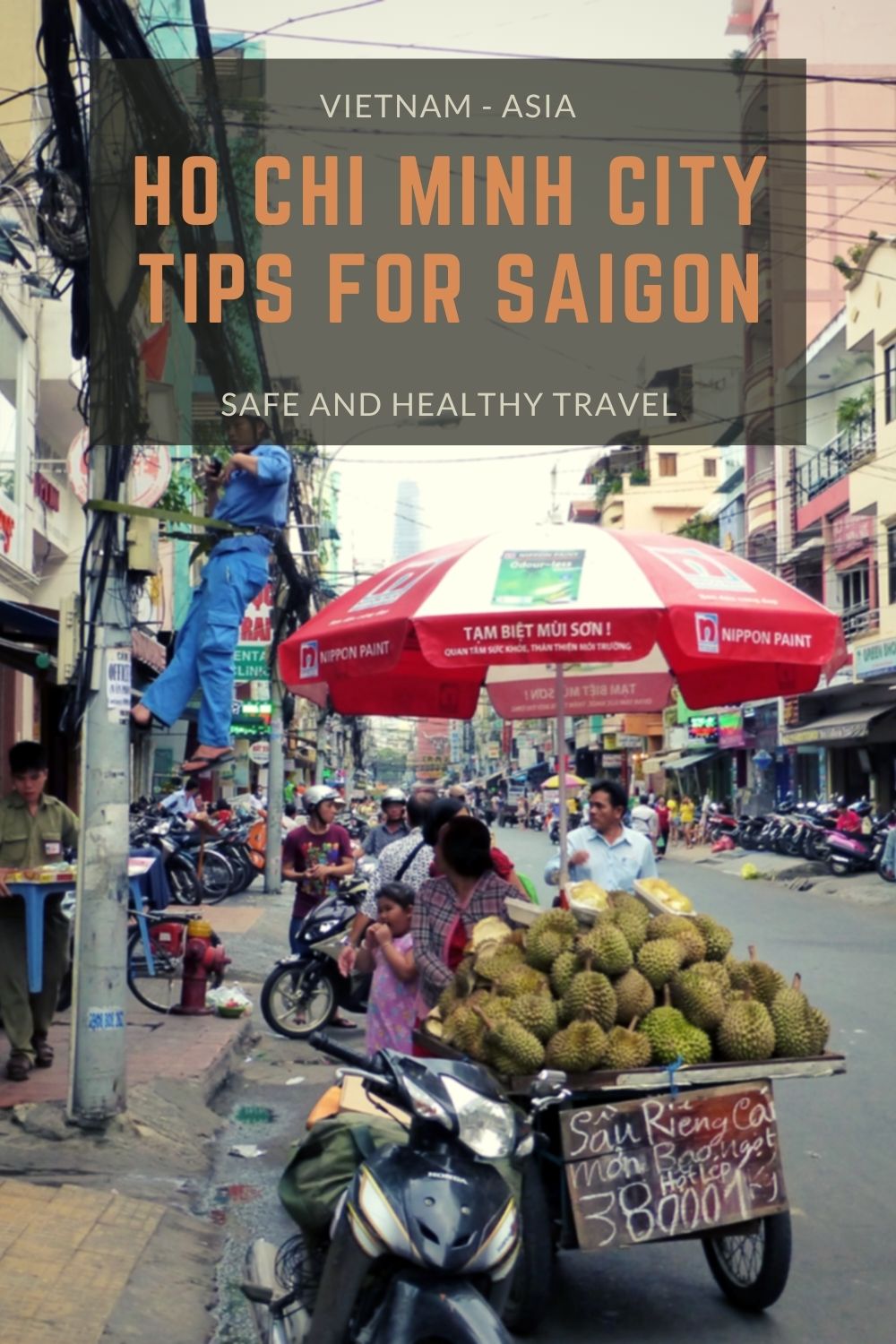 Want to see more Vietnam travels?
Hue, Citadel of the Nguyen Dynasty
Or explore more from Asia!!
Exploring the Temples of Ayutthaya by Bike – Thailand
Visiting the Shaman – Mentawai Islands – Sumatra
Co van Kessel Bike Tour – Bangkok, Thailand
Or can I inspire you to go sleep one night in a cave?
I hope you enjoy this beautiful world as much as I do!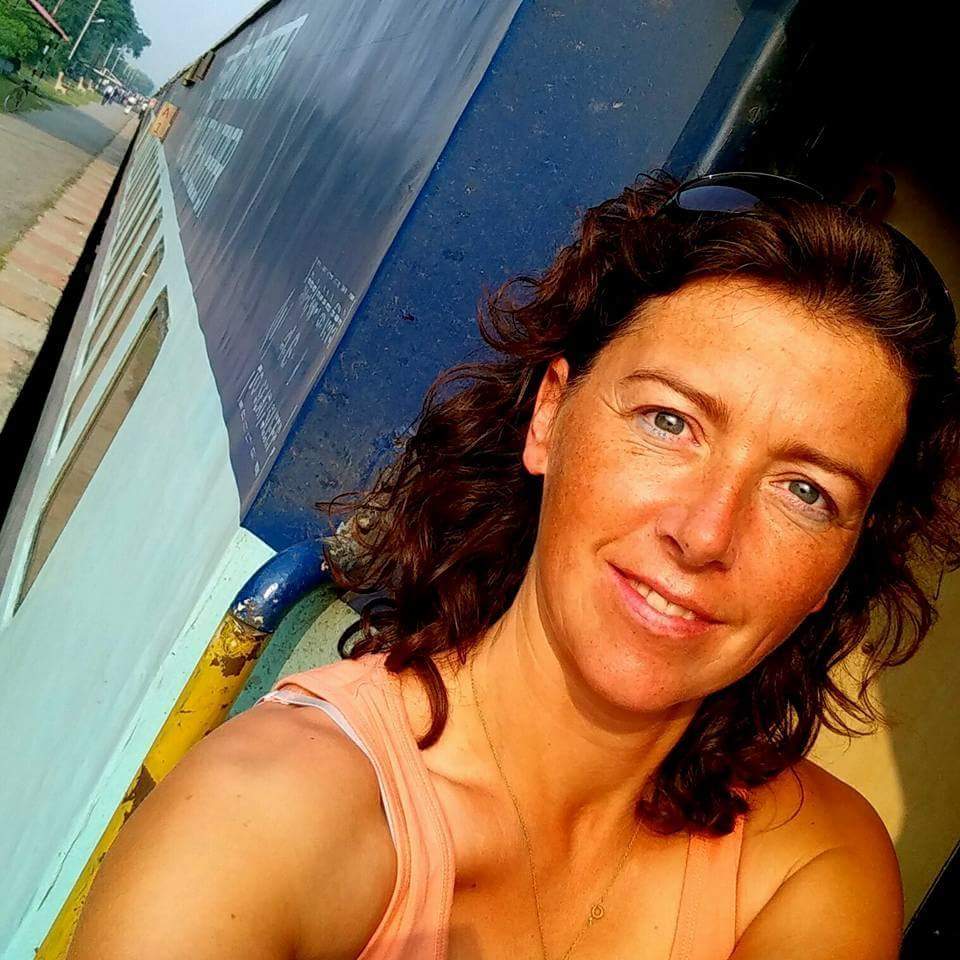 Jacomijn is een politieagent uit Nederland die jou graag laat zien hoe je veilig, actief en gezond de wereld kan over reizen. Safe and Healthy travel is a MUST