Couple of days to spend in Havana? Cuba
|
You can easily spend a couple of days in Havana and still have the feeling of not knowing everything there has to be known. I love the vibrant atmosphere when I started on the remaining 4 months travel in 2016. I had just finished my Camino in Spain and loved walking around the city!
The city has 2.1 million inhabitants and spans over 781km³ that makes it the largest and most populous city in the carribean region. Already in 1982 was the old city of Havana listed as a UNESCO World Heritage Site.

And did you know that Havana was listed as one of the so-called New7Wonders Cities.
I already shared my street experience in a blog called Streetpics of Havana with you, for those who haven't read yet 🙂 I can especially recommenbd reading the passage where I write about what will pass you in just a couple of minutes in Vedado, Havana.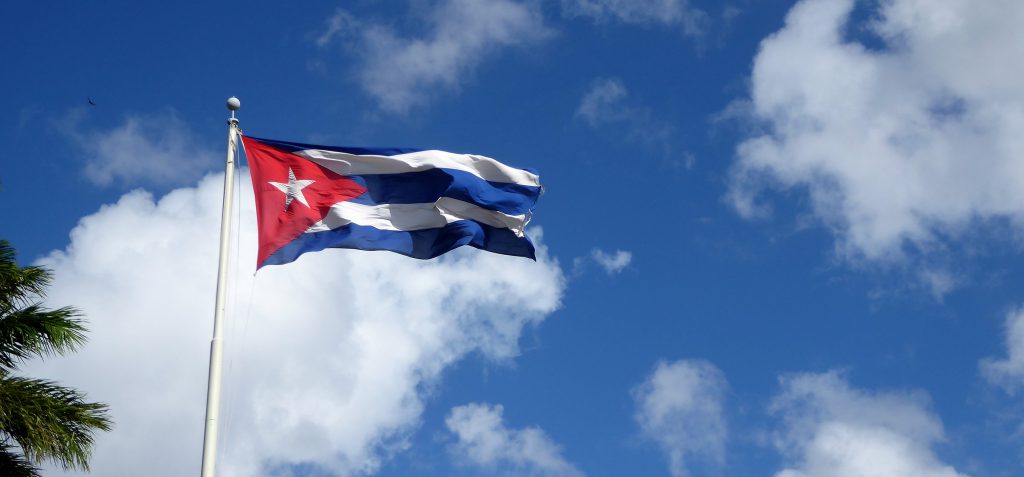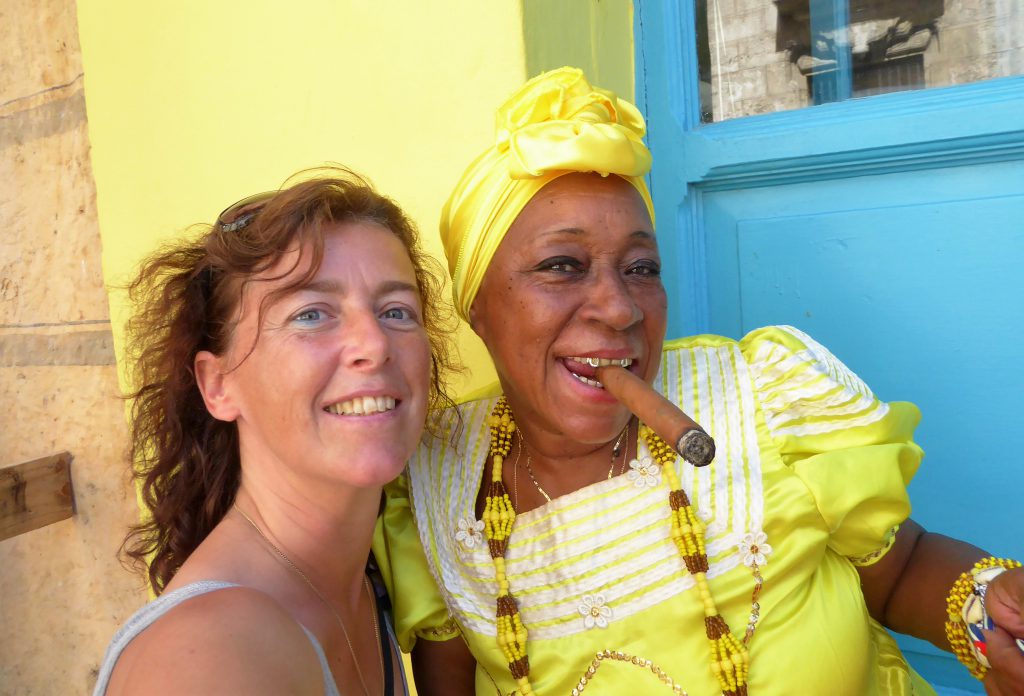 Do you have a couple of days to spend in Havana? Cuba
What I do when I start to explore a city is taking that touristic hop on hop off bus. It will give knowlegde about how big the city is, how far away certain things are and it gives me the specific highlights. I do sit a whole round and then pick out some things to visit on that first day. Especially when you have a couple of days to spend in a city it is a good way to make your plans according to distances of certain highlights.
Havana has that bus too! I got on the hop on hop off bus at Hotel Habana Libre and it will lead you to a new part with shoppingmalls as Miramar Tradecentre and to the old city where you can get off at parque central for instance.
A ticket will costs around 10 dollar and you have the choice to pick out of 2 routes!!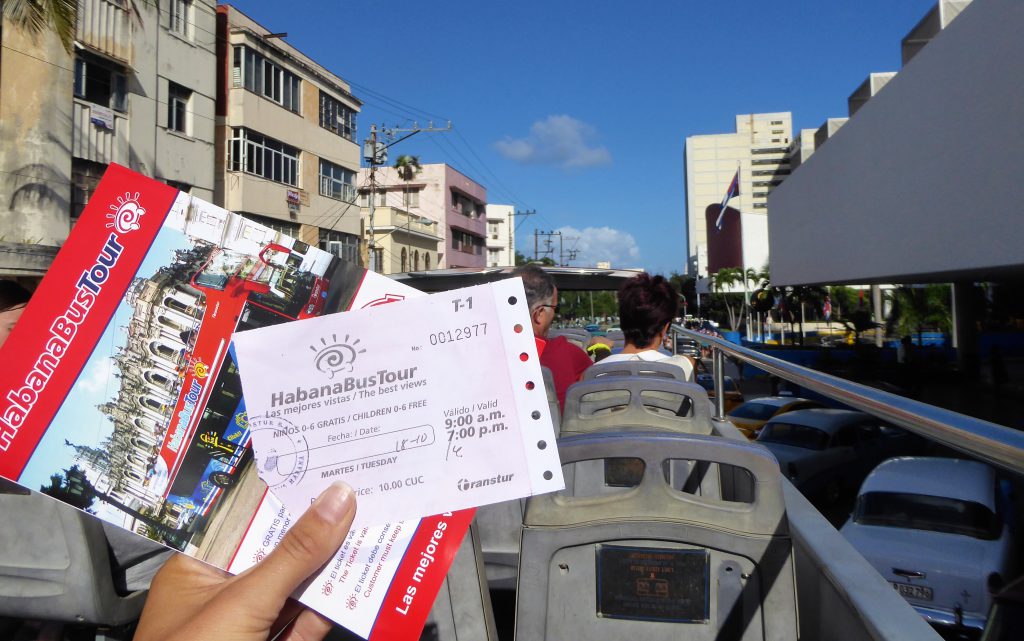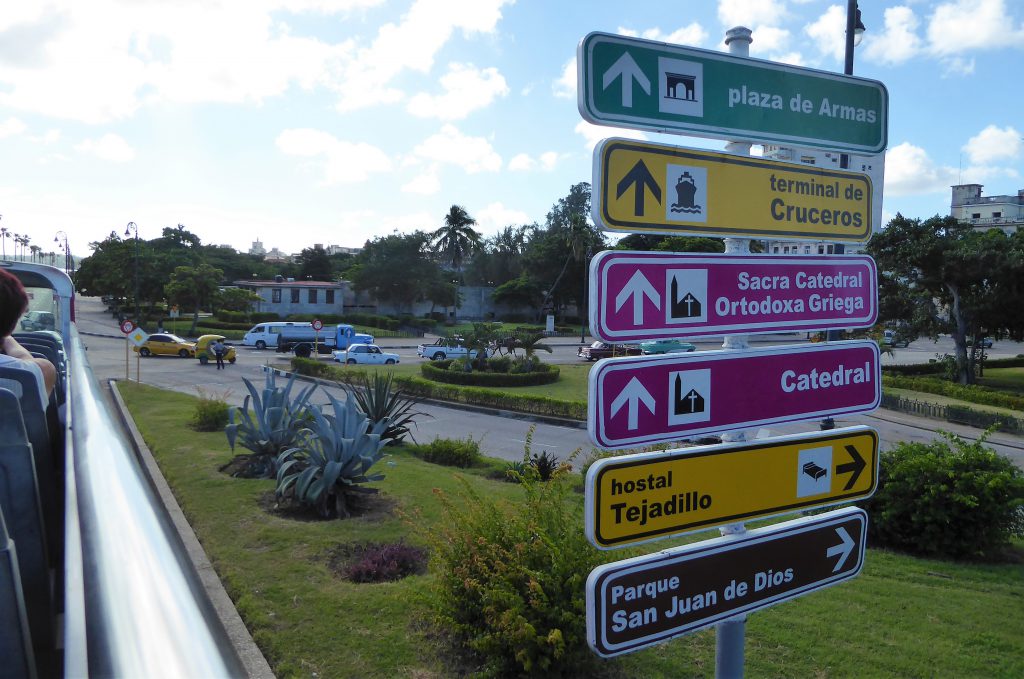 This plaza is famous because of the many political rallies that took place. Fidel Castro adressed to more then a million Cubans on many important occasions.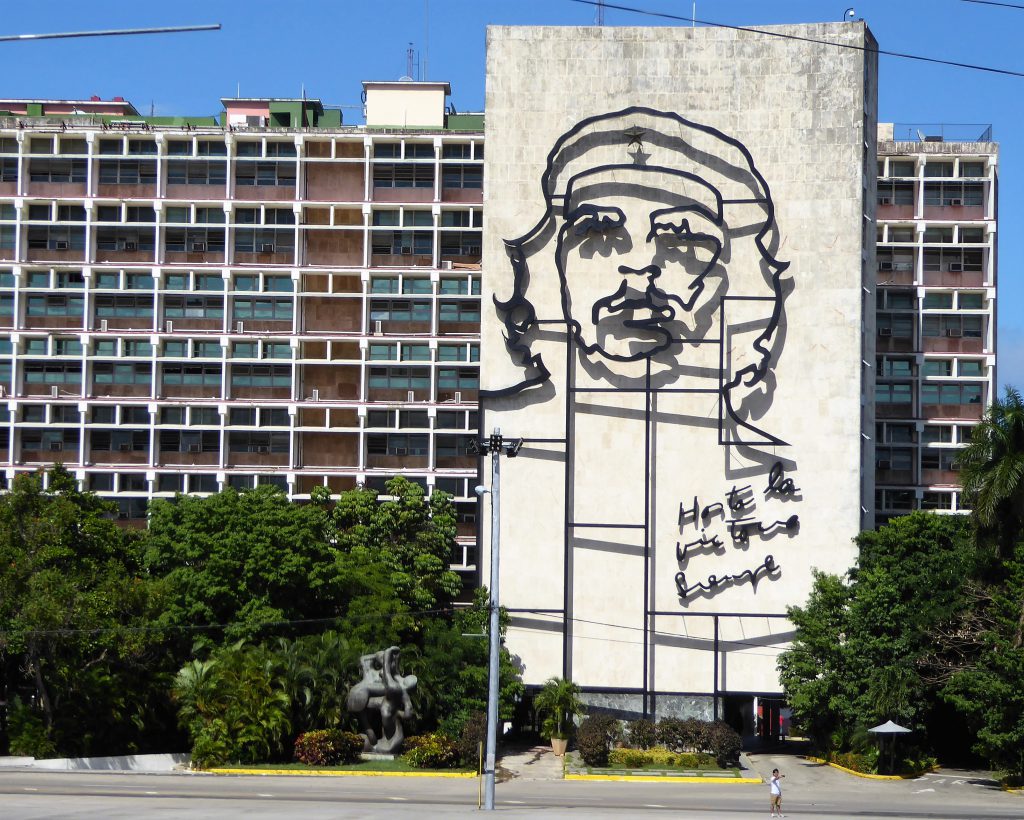 This big plaza will give you the chance to make a picture of the famous face of Che Gueavara on the opposite offices of ministries. On the next ministry is the face of Emilio Cienfuegos. The two most important deceased heroes of the Cuban Revolution.  I think that is the main reason this square is most famous with tourists.
Next to that it has the monument of Jose Marti Memorial.
Malecon (walk along the Gulf of Mexico)
I walked along this long boulevard several times. In the evening, just to get the busy day out of my system before heading to my casa. I loved seeing all the Cubans enjoying the empty sidewalk too!! In most streets it is very busy but this street has so much space that you can enjoy your walk without taking notice of everything around you every second.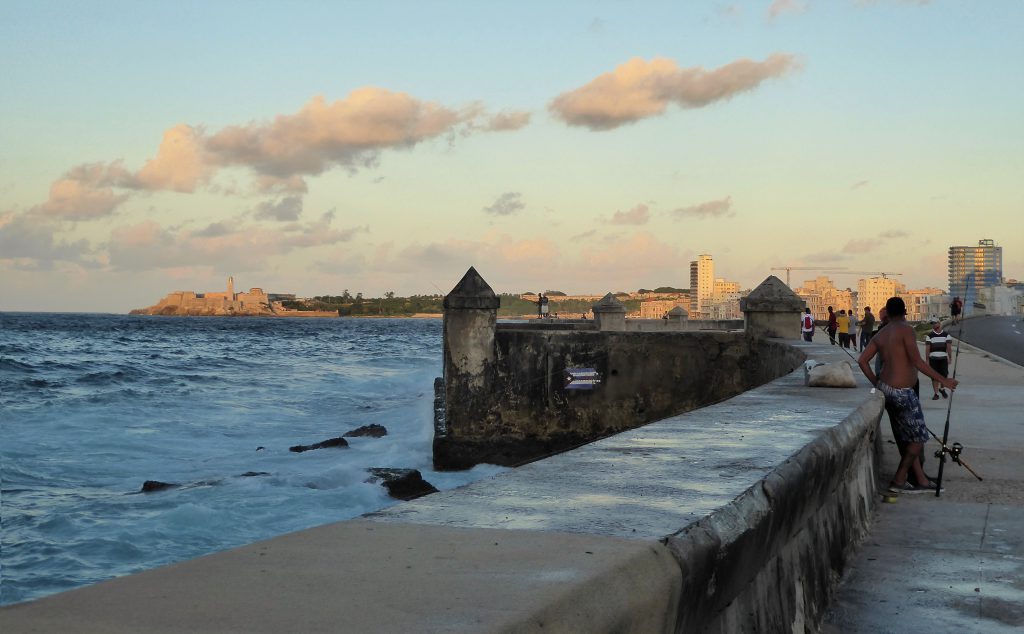 Cementerio de Cristobal colon
It was mentioned several times so I needed to go to this huge cemetery that was the most important historical one in Latin America. The tombs would be priceless in historical and architectural terms. I had to see!!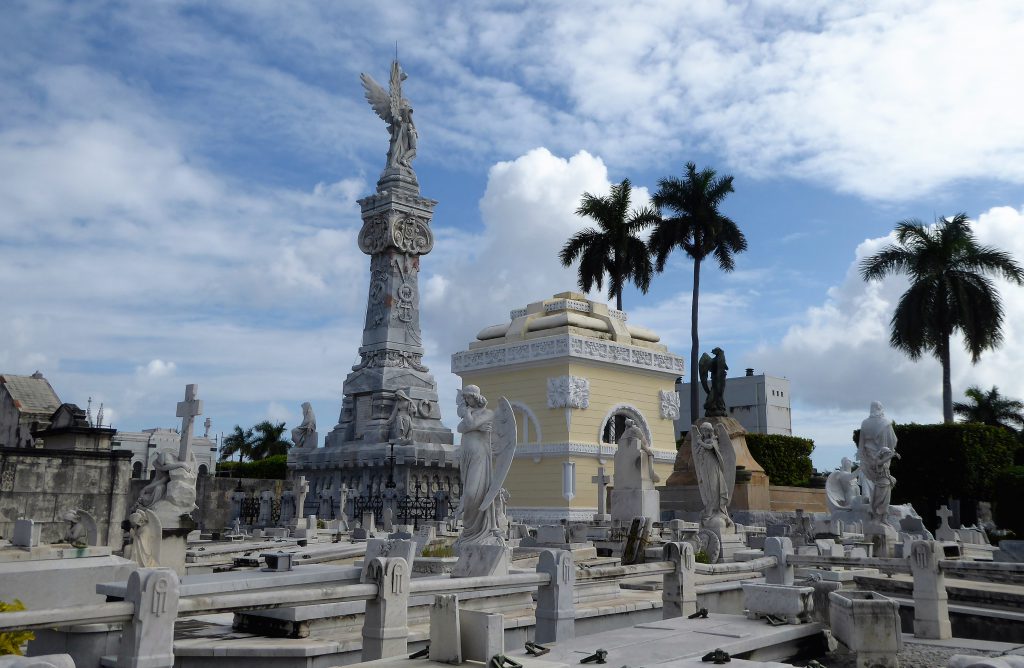 I paid my fee to get in and walked around for at least an hour. I am always fascinated by names, dates and such on the stones. Some of the stones were just stunning and had lot of handicraft in them. I did love to see it and was happy that I did take time to go there!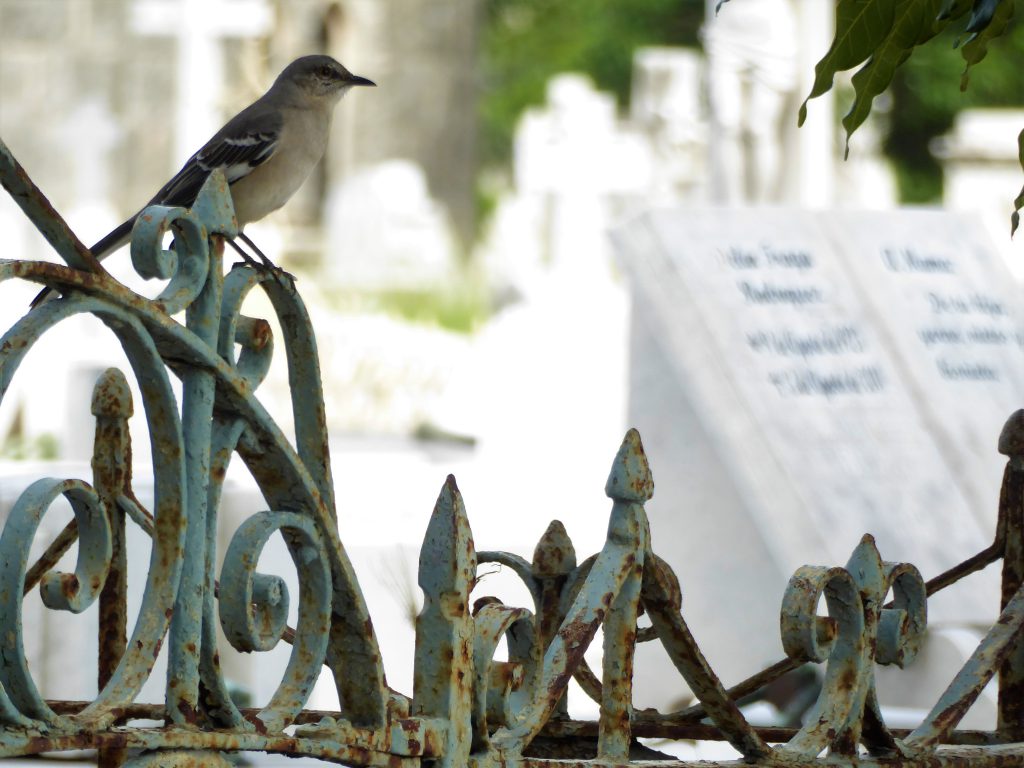 This is a lively square with lots of terraces and all around it are nice shops. And the square itself was filled with art! Totally different atmosphere and a very nice square to go for lunch!!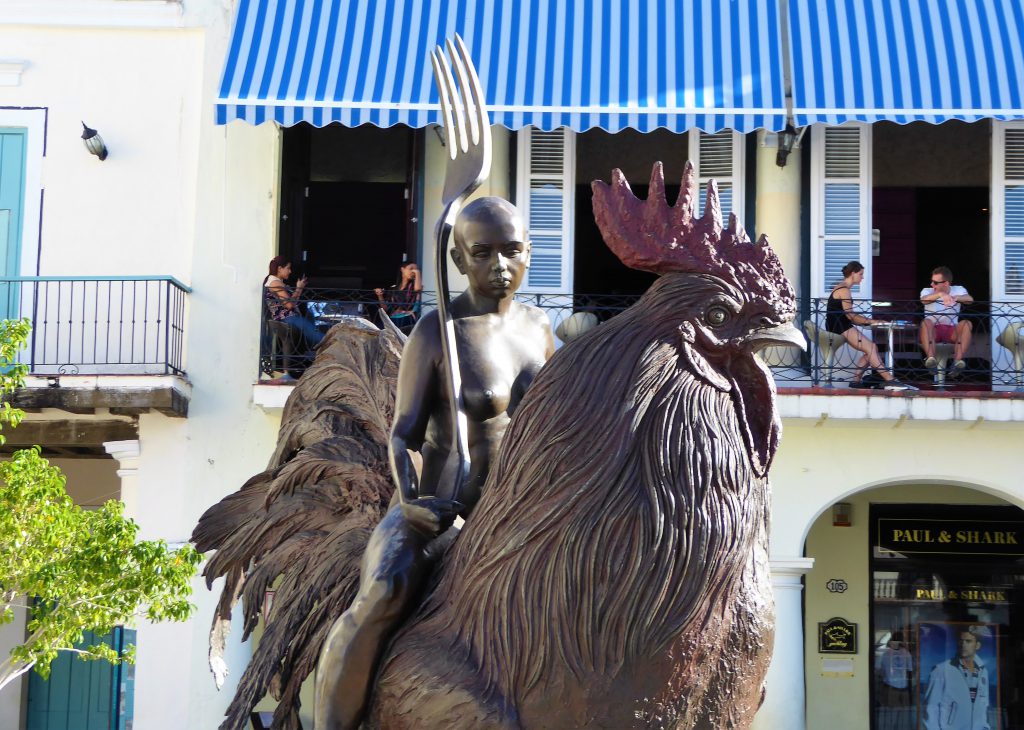 Everybody comes at this plaza because of the Obispo street ends here before going into the harbour. So it isalso near the Castillo and Palacio. The square is a busy and green square filled with art and book market!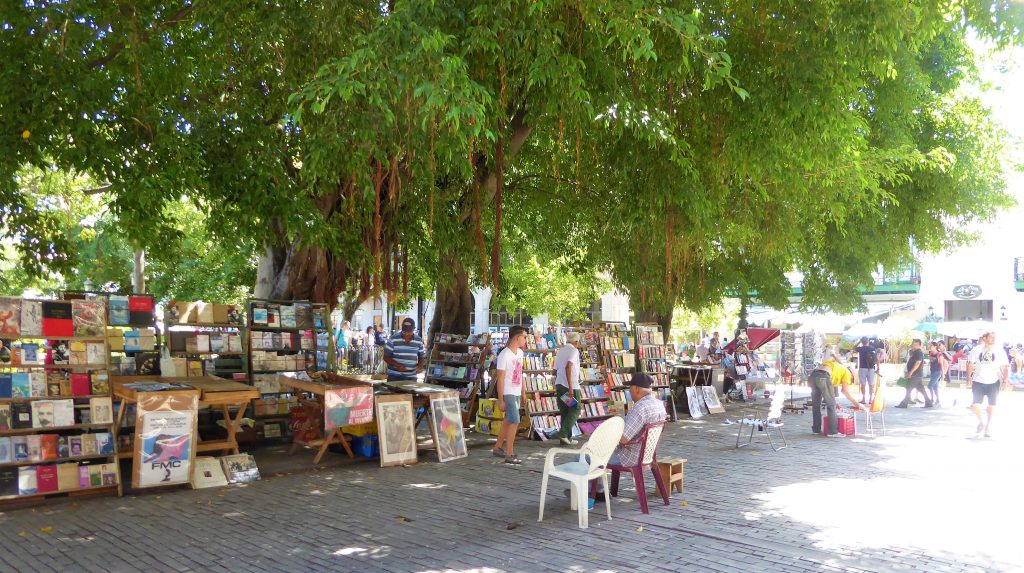 If you walk all the way down the great shoppingstreet Obispo you'll end up at Plaza de Armas. Always nice and busy square with a bookmarket and some nice terraces. On your left there will be a Castle, looking out on the sea and harbour.
It is interesting for a visit. It was build to defend the city from attacks from the sea, by pirates. But it is build to far inlands so it was not very succesful. the fort originates out of 15th century and it is the oldest fort in the Americanas. It houses a museum and gives you lots of historical information about Cuba.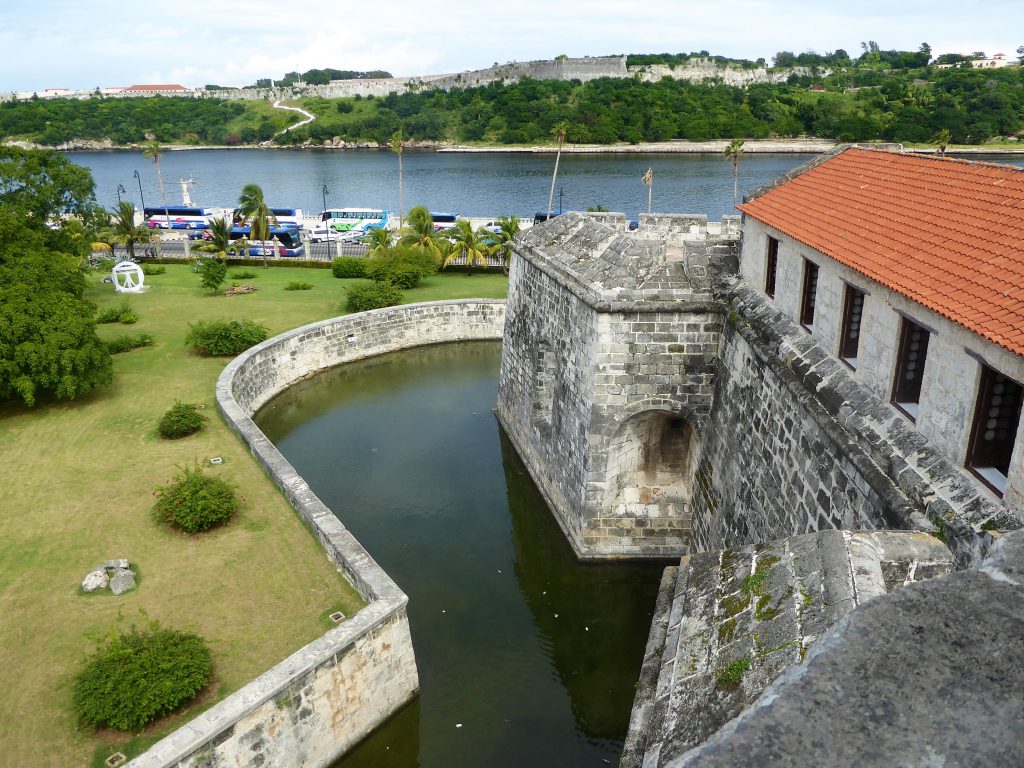 Situated on the Plaza de Armas is this palace. I visited it on my first day and loved walking around this great house – palace. It is the first two story building in constructed in 1558. It has several gouvernments and militairy offices but most of all it has functioned as a house for the General Captain.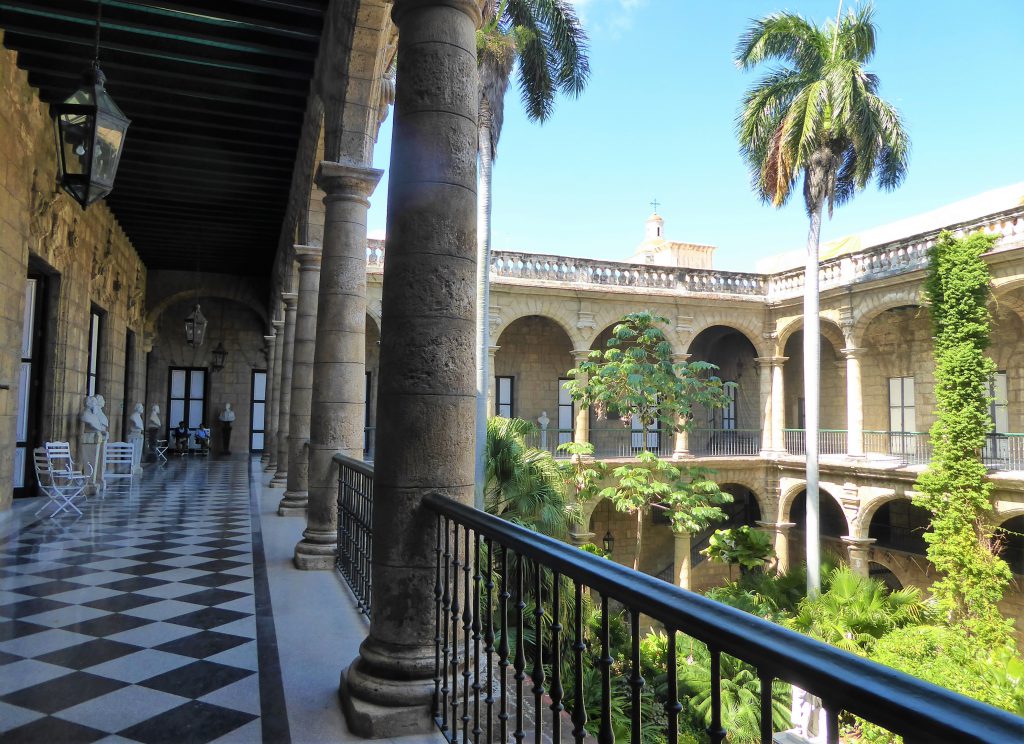 I haven't visited but I think I should have done that. The revolution is still present in the whole country, everywhere are signs and everybody will talk about that. So to see a bit more of history out of their persepctive would be very good!!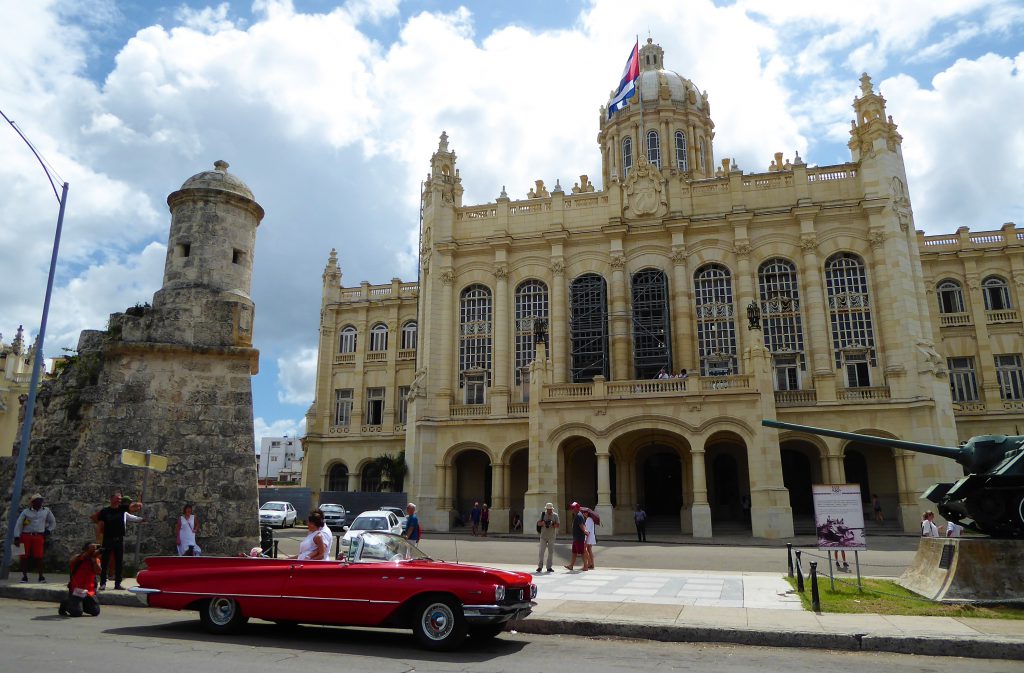 I read something about a chinatown and ofcourse was curious so I went exploring. The area is a bit different to the rest of the city but has not much China influences as you might expected. I did like to roam around it because it is a calm area and good to see the local life once more!!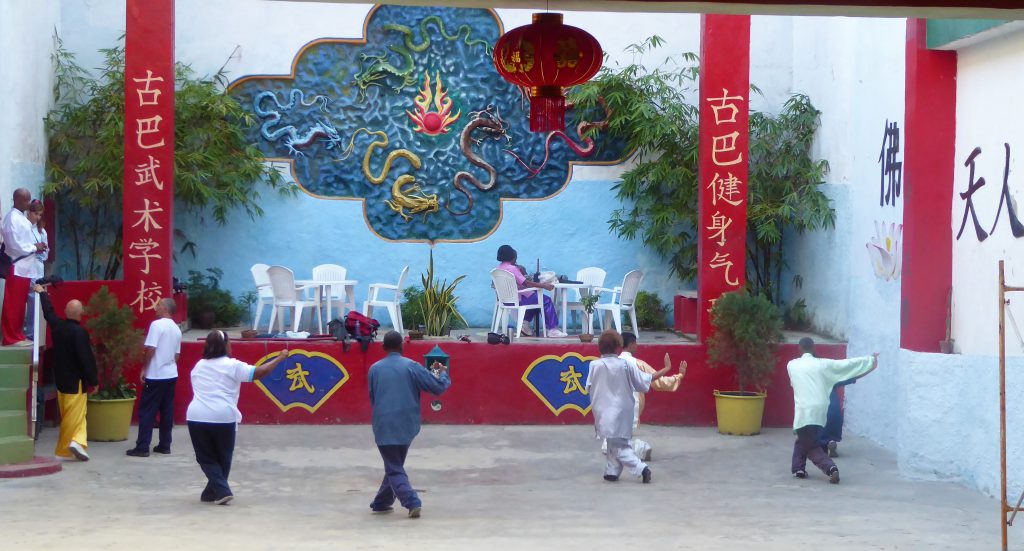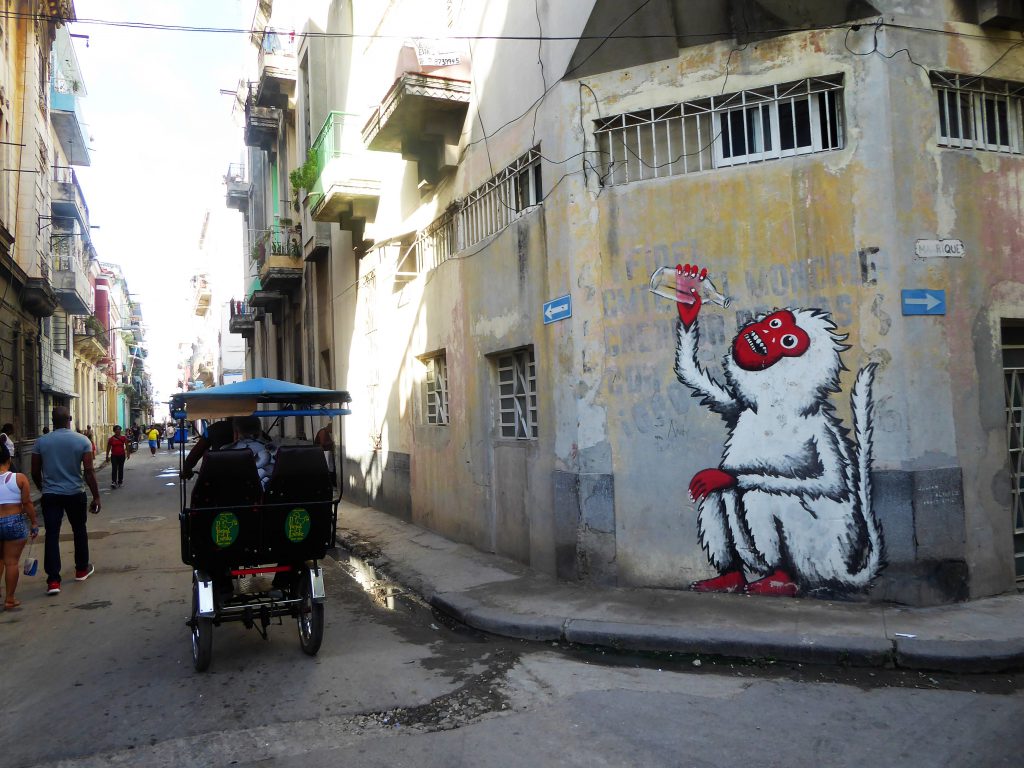 Outside is just the normal everyday Havana life going on!!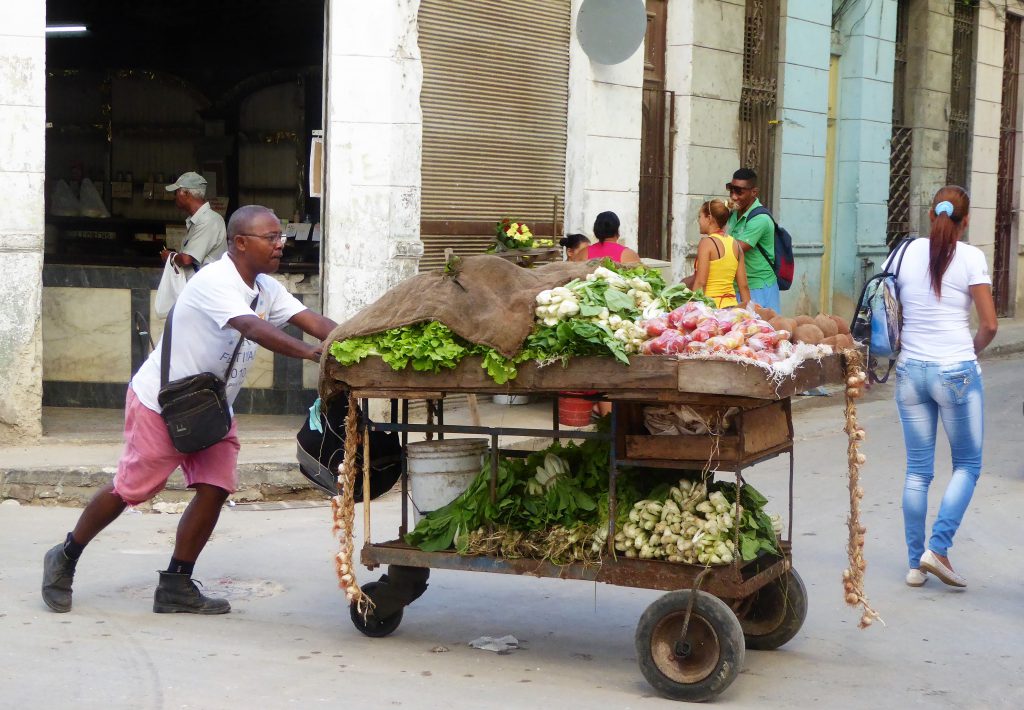 This hotel is also situated in Havana Vedado and overlooks the Malecon and so the sea. It is a beautiful building and all around the hallway are beautiful old historical pictures. It is a declared national Monument since 1998. The garden houses some interesting pieces of history. For instance you can walk into a underground area from were canons were fired.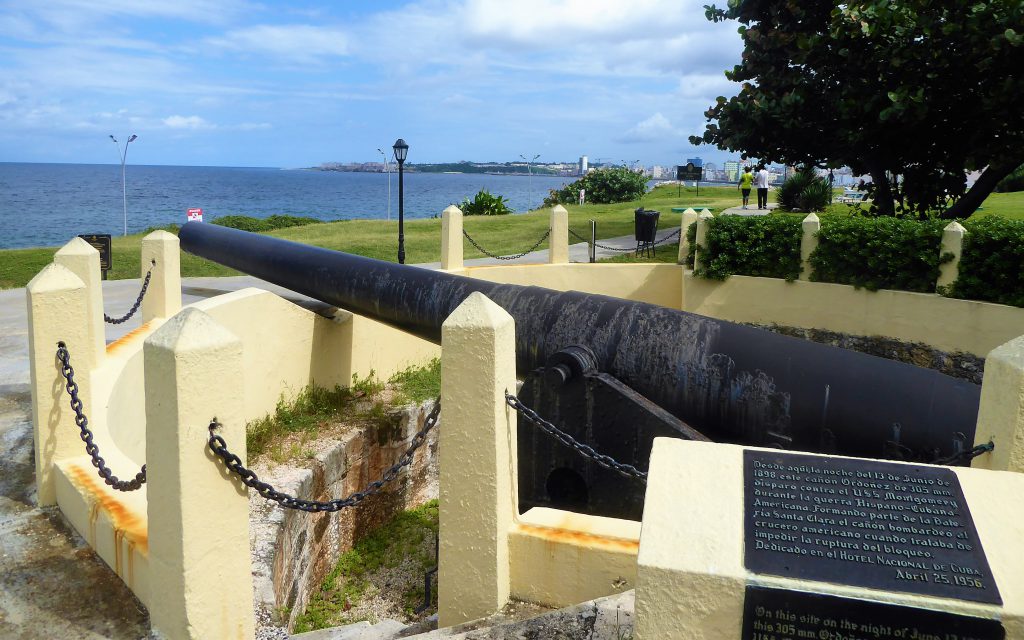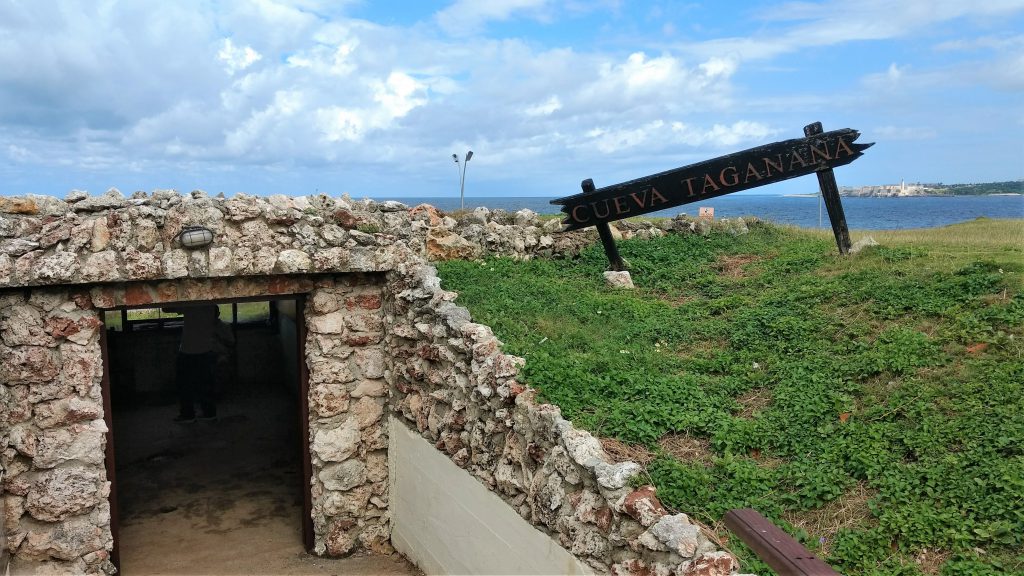 I just walked in and roamed around the area for a while. Really worth a visit. For a longer visit you can ofcourse take a cup of coffee on one of the terraces in the garden.
This huge hotel was the former revolutionary headquaters of Fidel Castro in 1959. It is hard to imagine such times.
I sat in this lobby a couple of times using their internet. I must say that it is more expensive over there but the place has history…
Internet of Etesca is only available in public parcs or in hotels. You need to buy an  hour, 5 or 10 hours internet to log onto the network.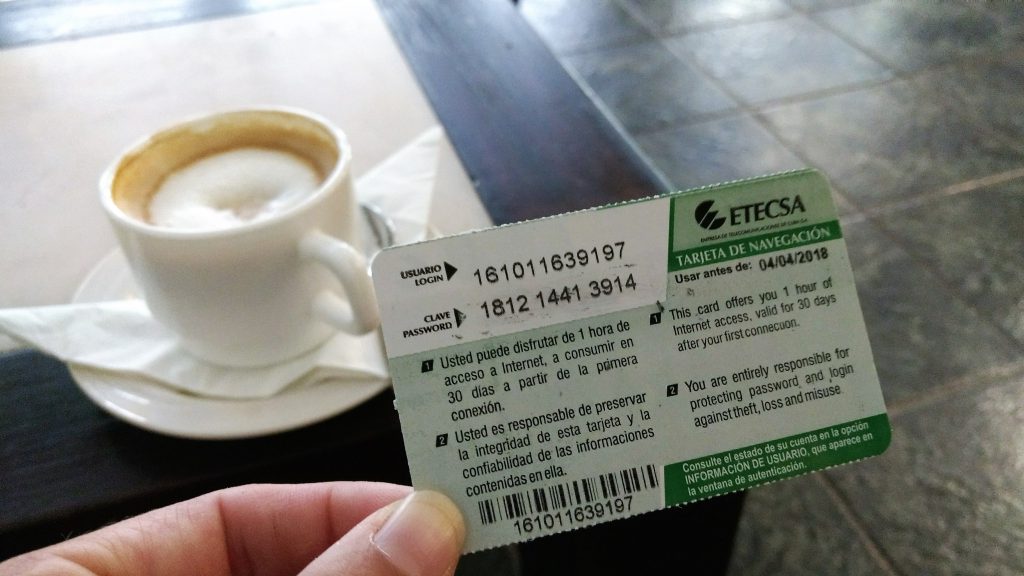 The hotel mentioned above, Habana Libre, had its own internet and asked a lot more then the Cuban Etesca cards. Later I found hotel Capri that is in the same area (Calle 21, Vedado) and where they sell you the normal tickets for the same price. The coffee they serve was good too!! I spend some time there uploading pics to the internet and sat there relaxed working on my website. I can recommend this place for us bloggers 🙂
Couple of days to spend?
Havana – Cuba
Dinner, sweets and coffee?
I had my coffee at the hotel Mundos and bar where Ernest Hemingway had his coffee too. It is in the busy street of Obispo and in the middle of the touristic centre. I loved sitting there, checking my social media because I could use the internet while enjoying the Havana atmosphere.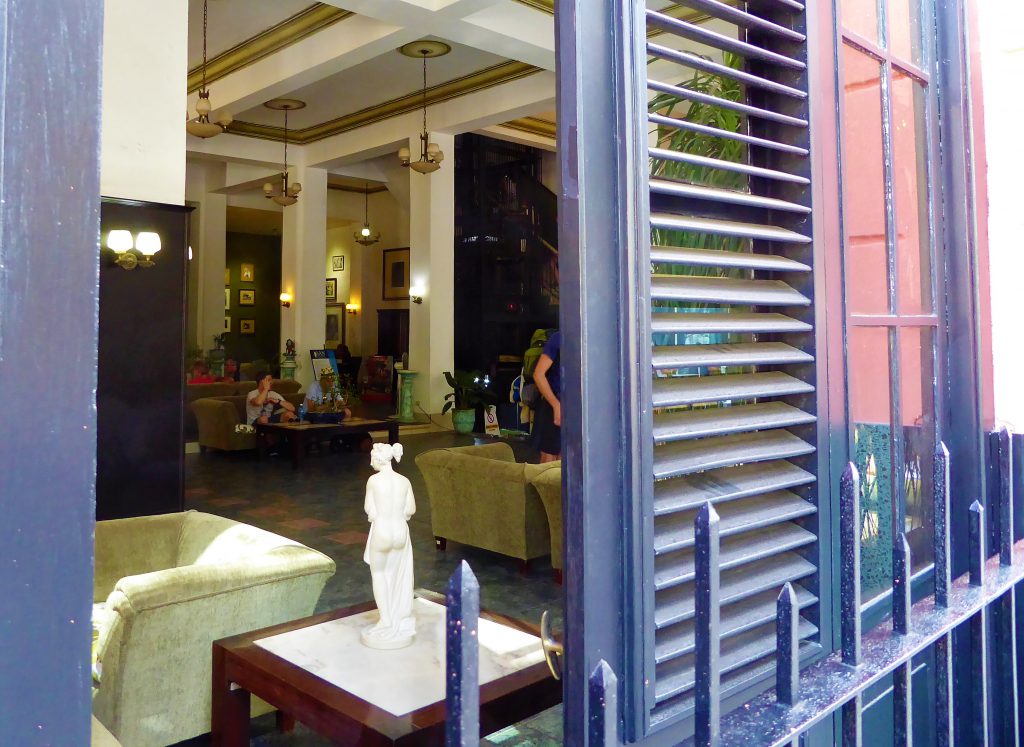 Panaderia Dulcería San José
Do you feel like some sweets? Try a cake or other sweet pie at Panaderia dulcería San José also situated on Calle Obispo. If you walk down the street from Hotel Mundos you'll pass it on the right side. It is super cheap and tasted so good!!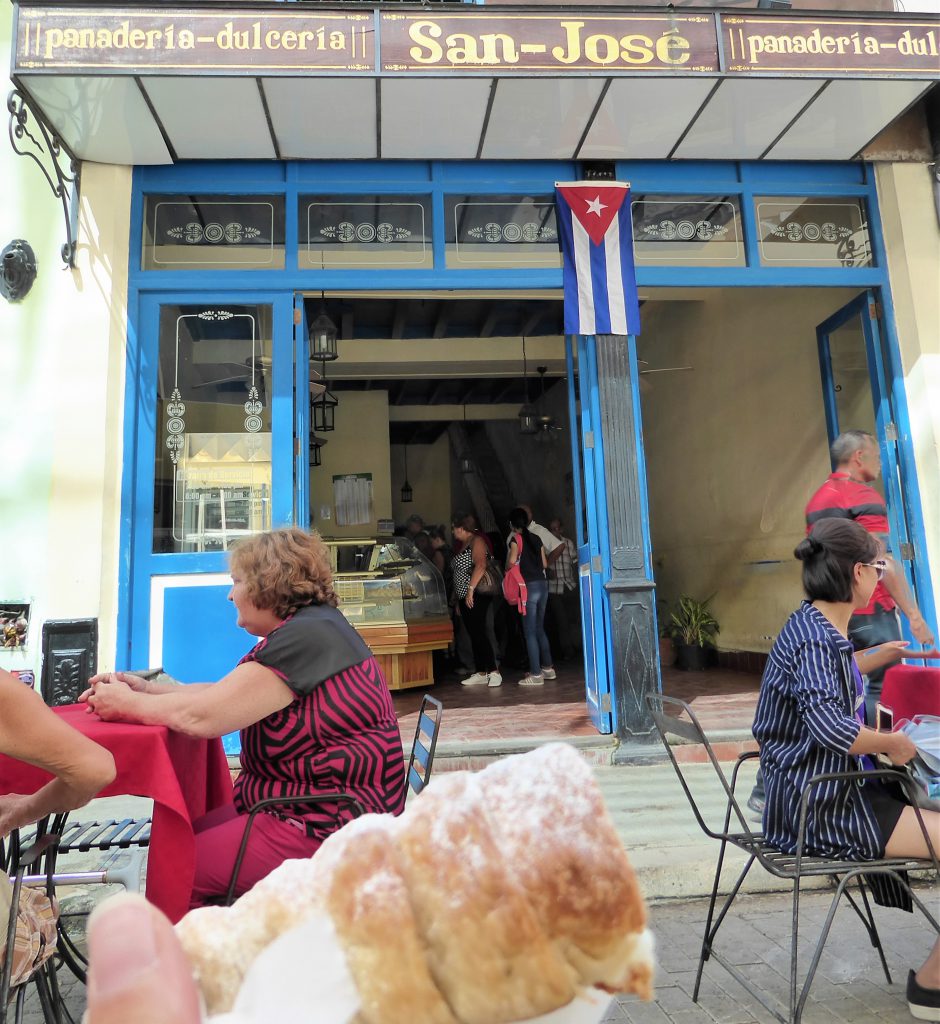 I had my dinner a couple of times with a local restaurant called Locos on San Lazaro no. 1203. My casa was close and I loved the food!! You should really try those small restaurants that are situated in houses and give you good food for a good price! And the money you spend will go directly to the Cuban people. One of the main reasons I did it actually!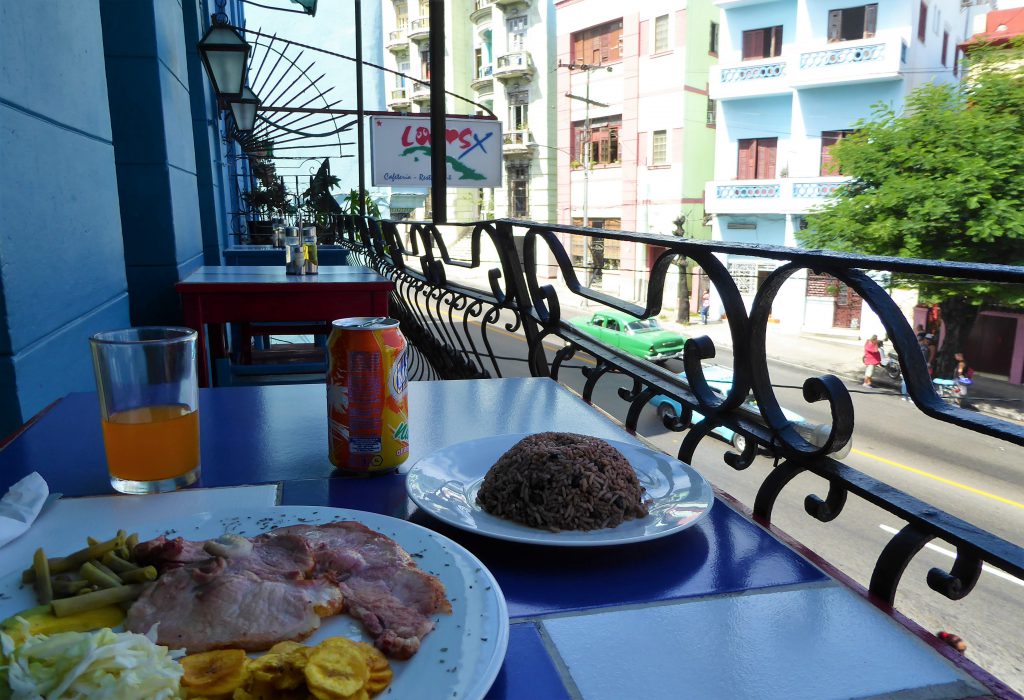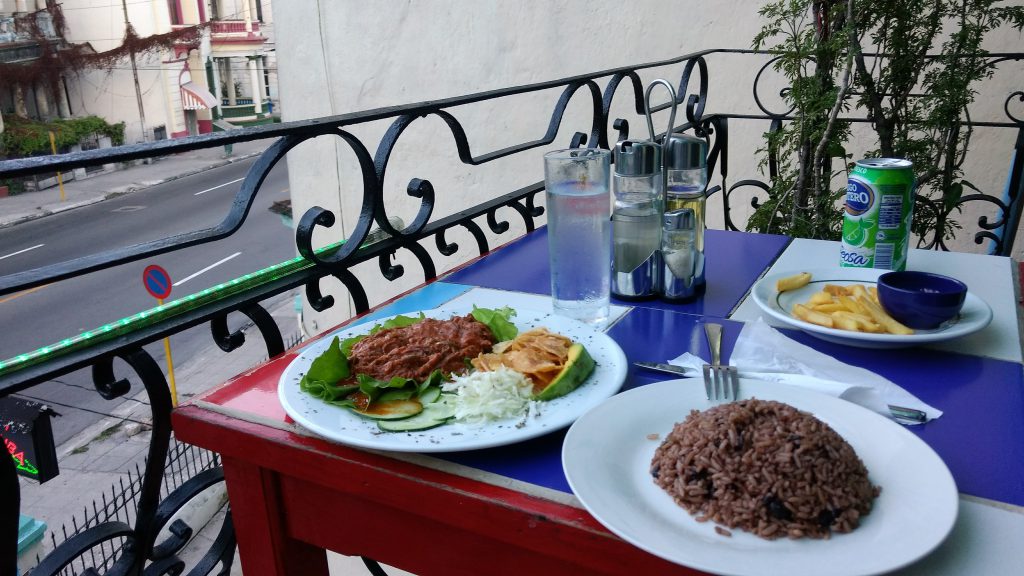 Streetsviews in Havana will never bore you!!
I could go on and on sharing pictures of beautiful Havana. I walked for miles and miles. I hardly took any cab…just to be able to walk around not only the busy streets but also the busy non-touristic streets. They are still busy 🙂
I loved all the colours, all the people and all the diversity!!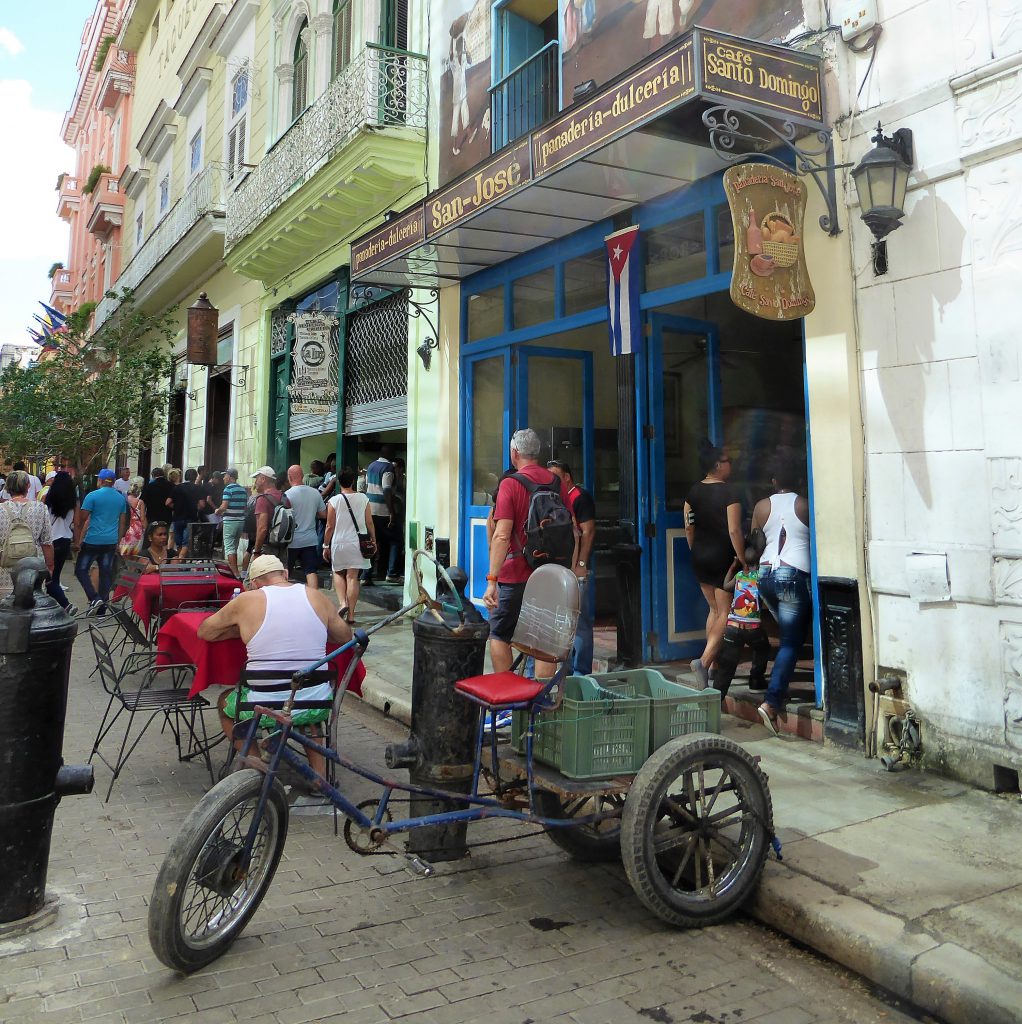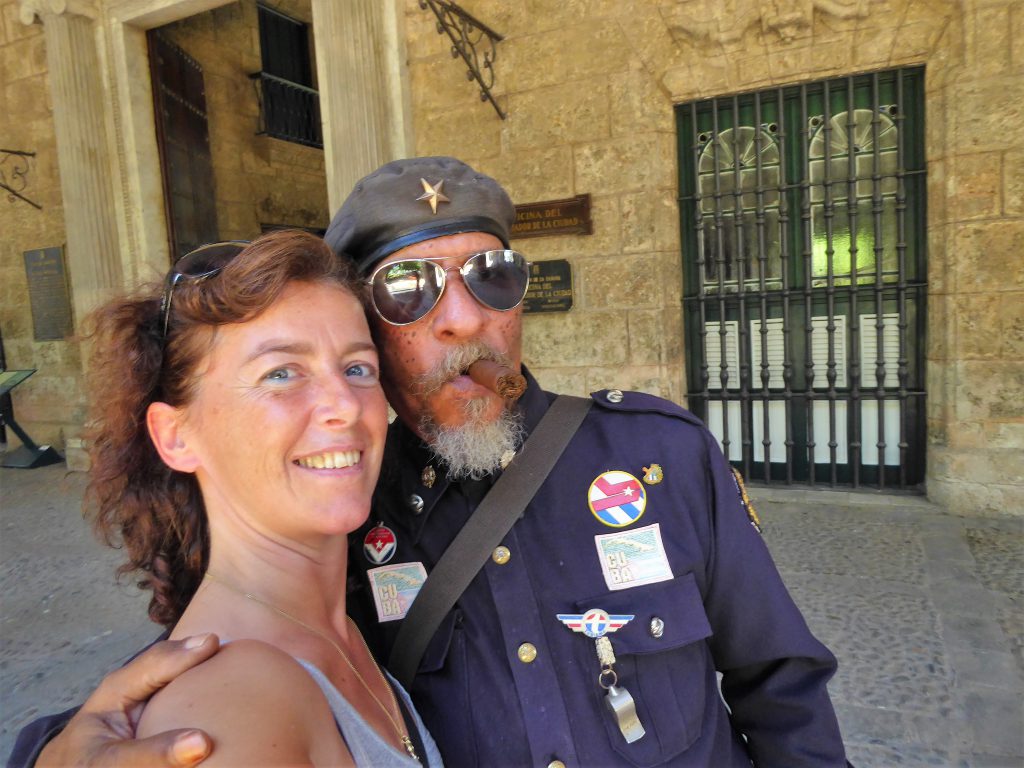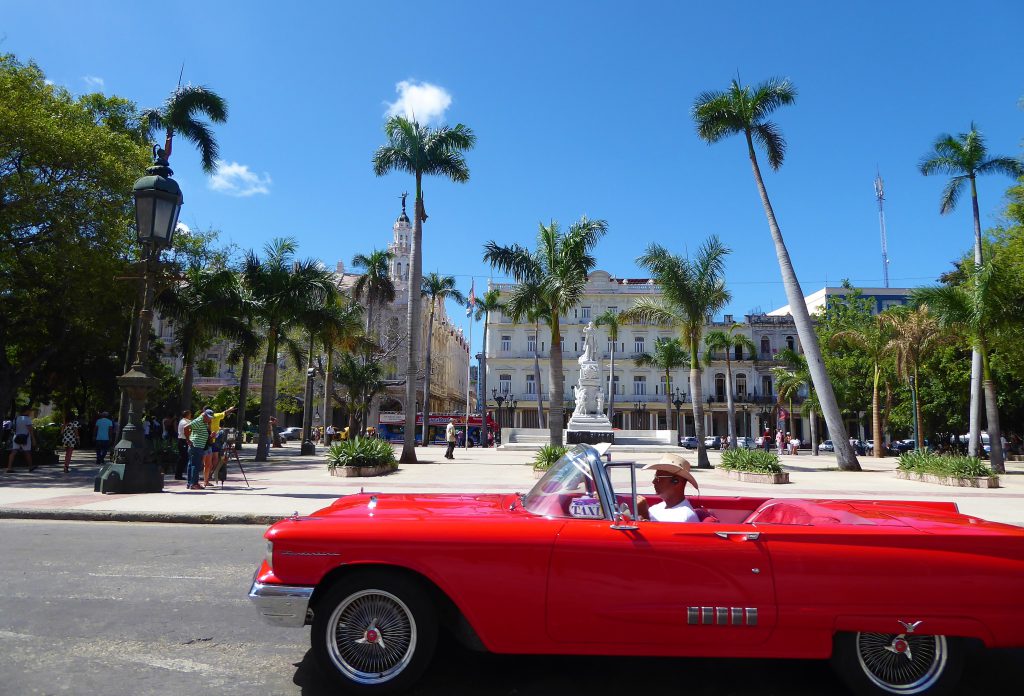 Do you have a couple of days to spend in Havana?
Roam those streets as much as possible!!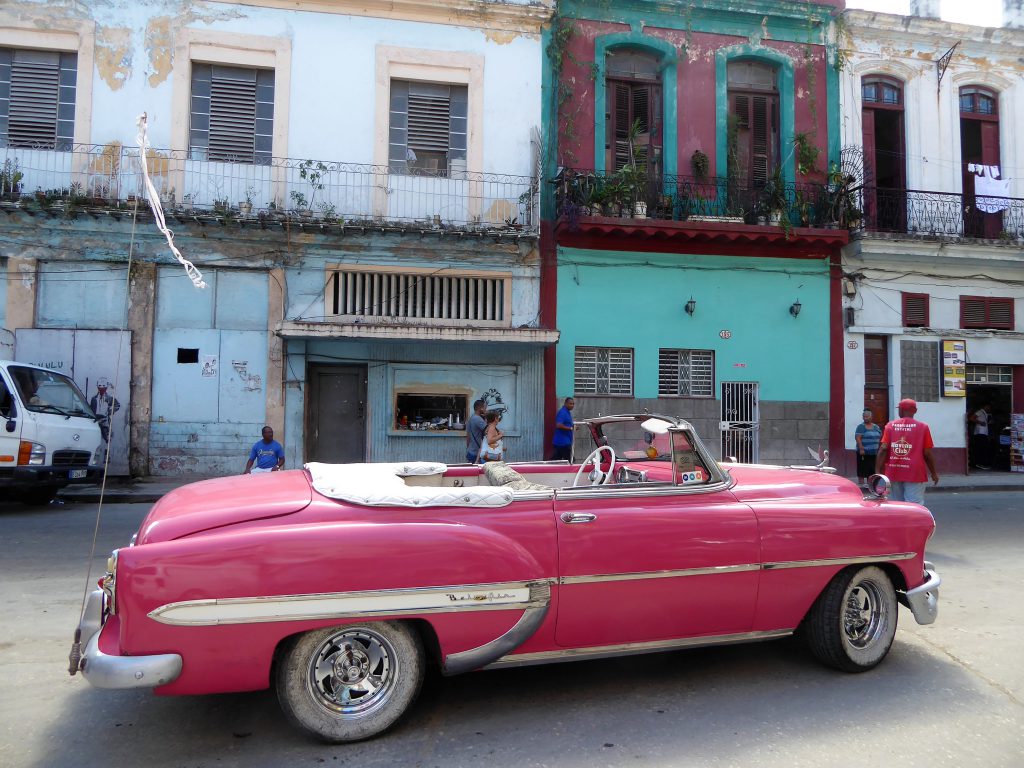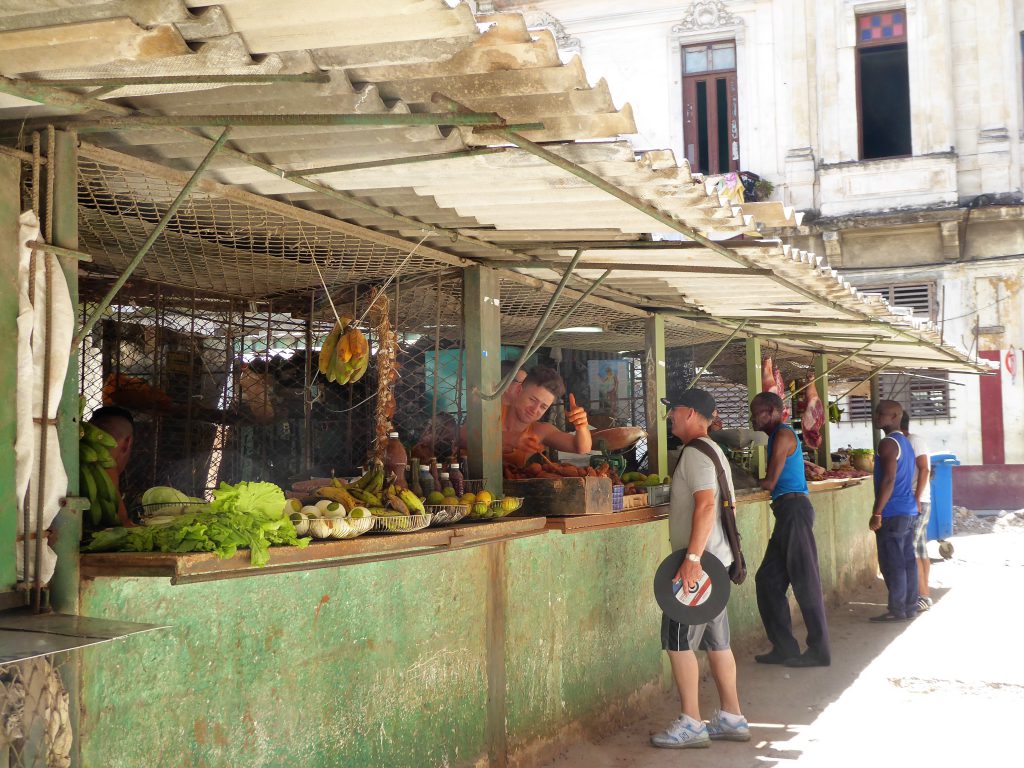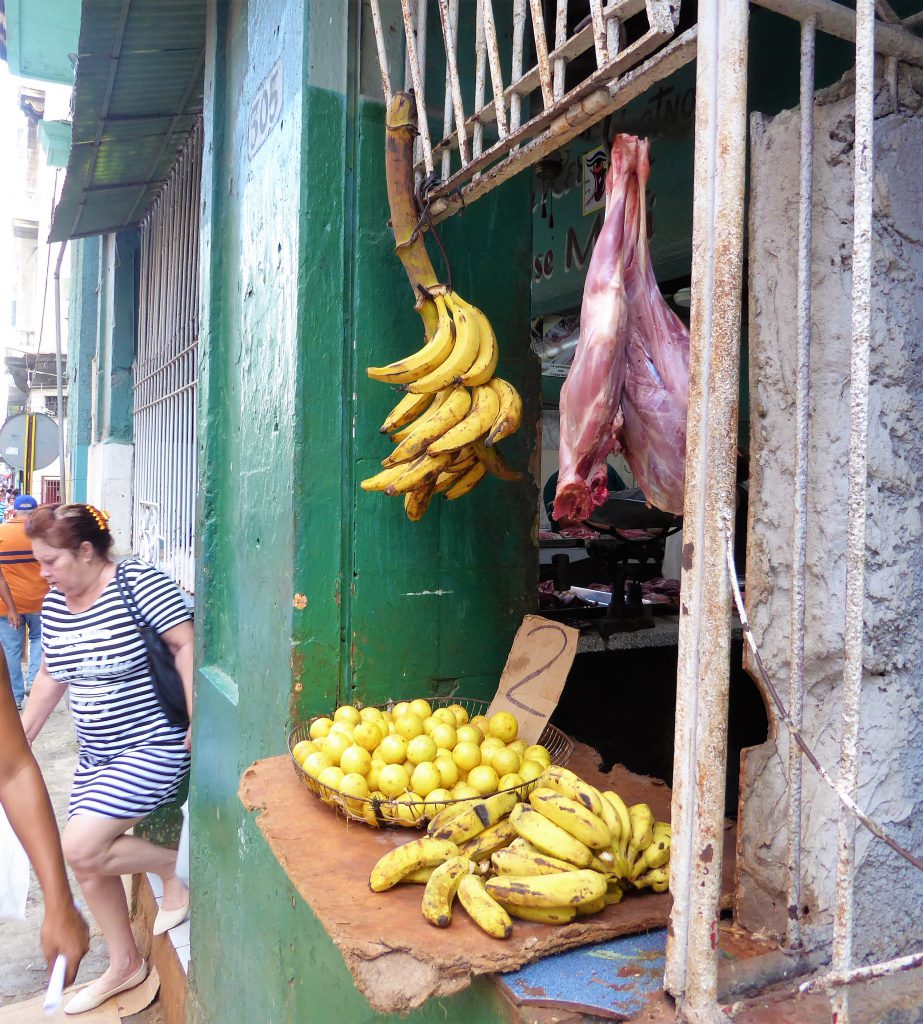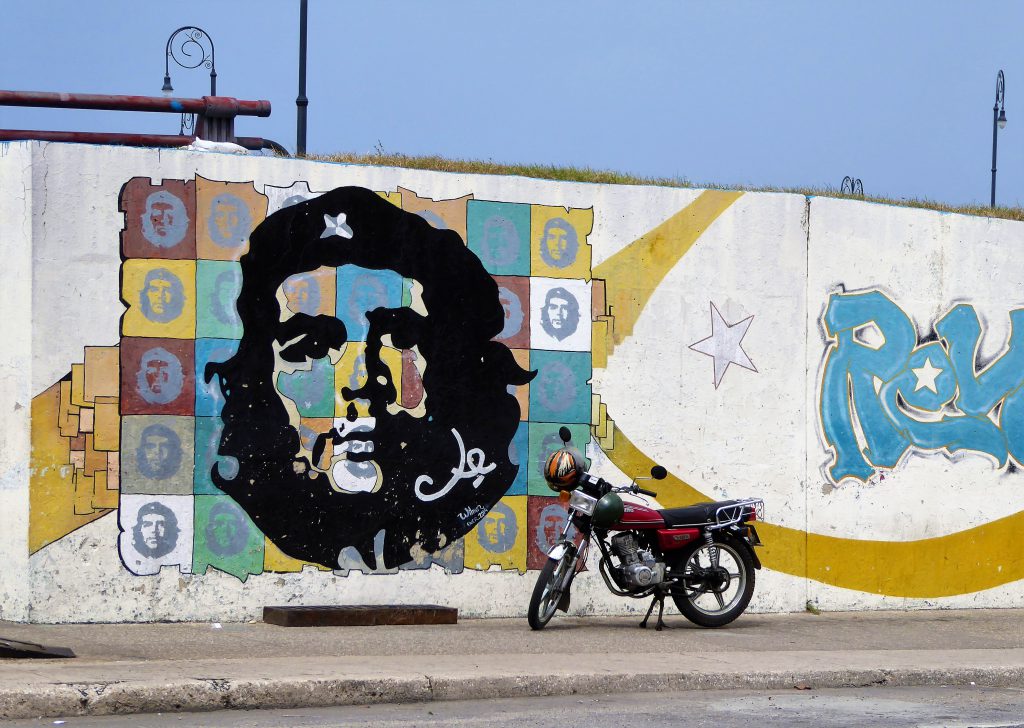 Have you visited Havana already?
Did you like it as much as I did?
Do share this blog to inspire others to go too!!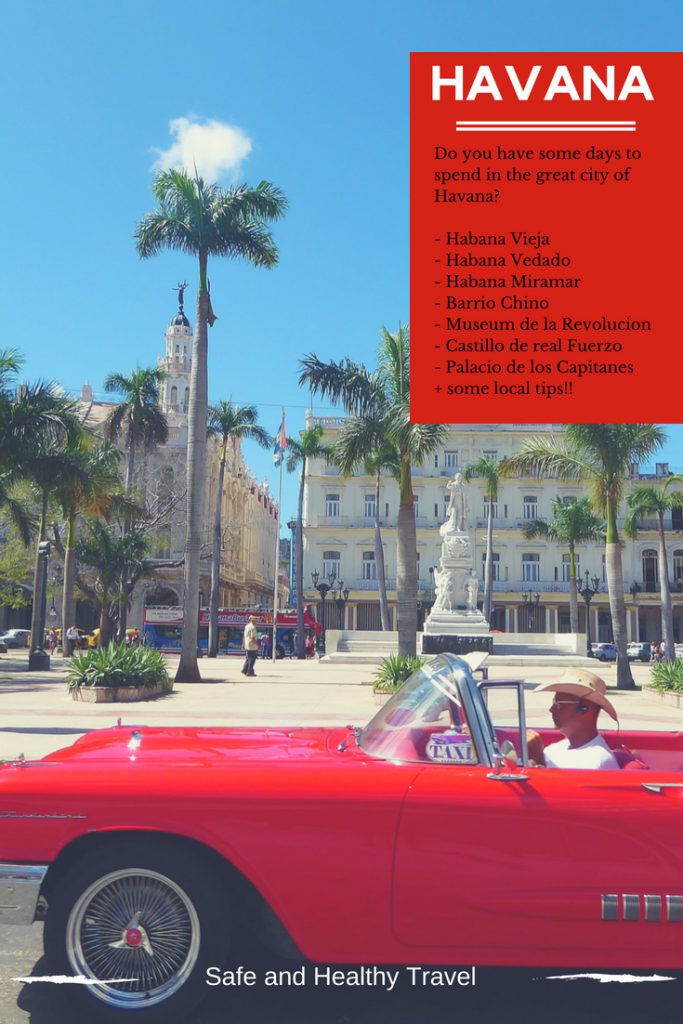 Curious about my other adventures in Cuba?
Horseback riding into Topes de Collantes
Cycling to the Beach – Trinidad / Playa Ancon
Have you thought about where you wil stay while traveling through Cuba?
I recommend using Casas, read why!!
I hope you enjoy this world as much as I do!!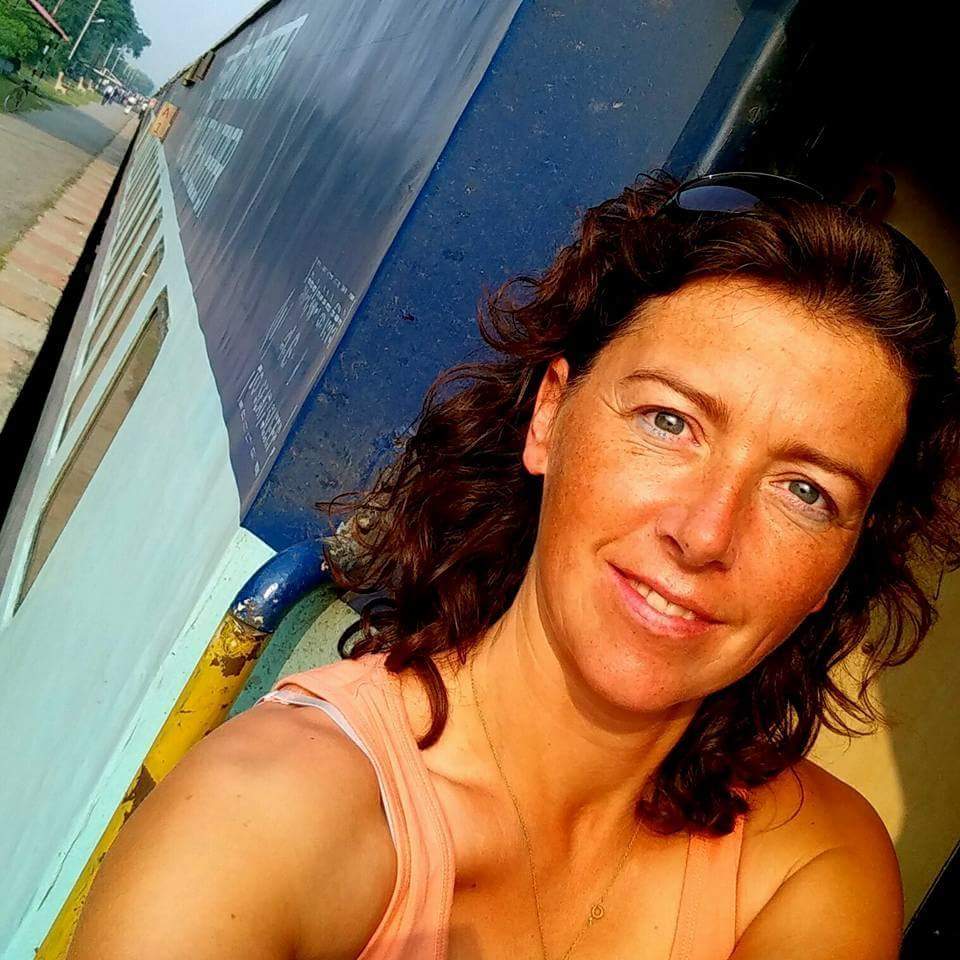 Jacomijn is een politieagent uit Nederland die jou graag laat zien hoe je veilig, actief en gezond de wereld kan over reizen. Safe and Healthy travel is a MUST