What to do in Playa Larga – Cuba / 4 tips for your stay @ Playa Larga
|
On my roundtrip through Cuba I also spent 3 days in the coastal town of Playa Larga. On the advice of my casa in Havana because so he said, that other place is super touristy and here you can relax and take a dive. So I went from Vinales not to Playa Giron but to the small fishing village Playa Larga. I had a super relaxed time and in this blog I tell you what to do in Playa Larga!
The small fishing village Playa Larga is located in the tip of the Bay of Pigs of Cuba. It is about 2 hours drive from Havana or Trinidad.  Together with Playa Giron these places have popular beaches with resorts and all kinds of diving and snorkeling possibilities nearby. These beaches are also known for the American invasion in the early 60's…

There is also the famous Parque Nacional Cienaga de Zapata which you should definitely visit when you are here. Book a walk or go for a swim in one of the cenotes that the area has to offer!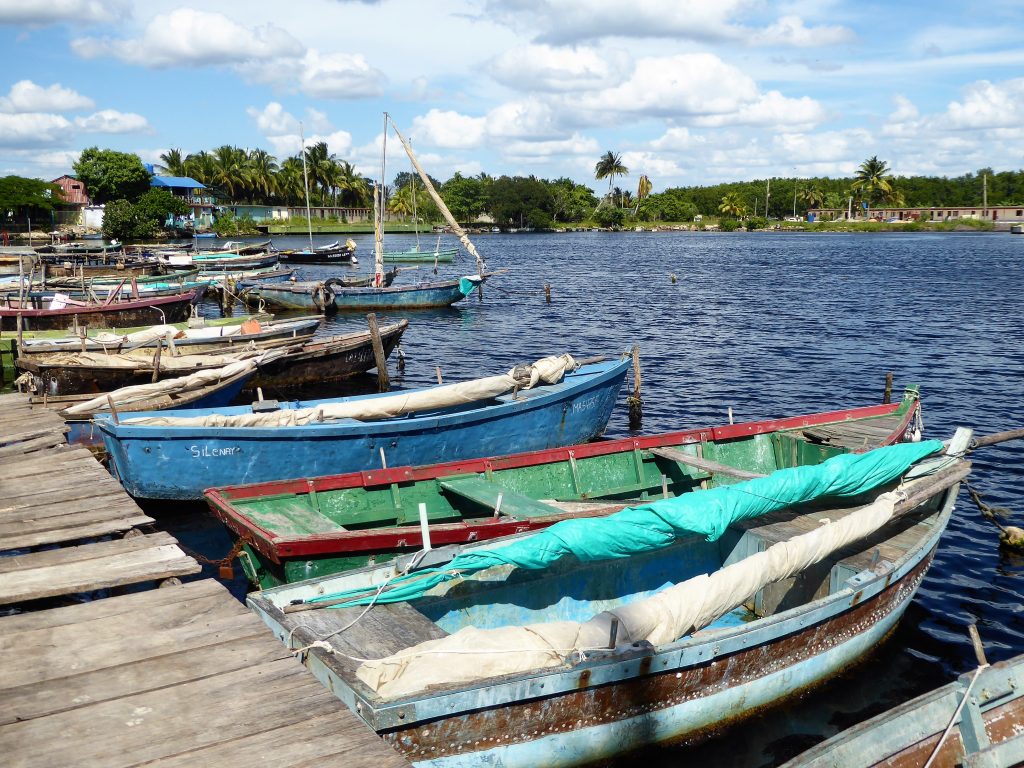 I don't know that this village is less touristy…but I was in a less touristy part of the village and liked my casa (Iliana) very much! It was a short walk from my casa to one of the beaches and I spent quite some time there. Walking in the bay and getting a breath of fresh air after having been inland for a while, Havana and Vinales.
What to do in Playa Larga – Cuba
On my first day I booked the trips I wanted to do here. I went diving and of course I went for a walk in Zapatas. Looking for the wildlife that is here in nature. I was very curious what that was going to bring me!
Beach walk Bay of Pigs
Of course, that's the first thing you do here… and the last. I enjoyed the beach, the distant views over the sea, but also the life along the beach.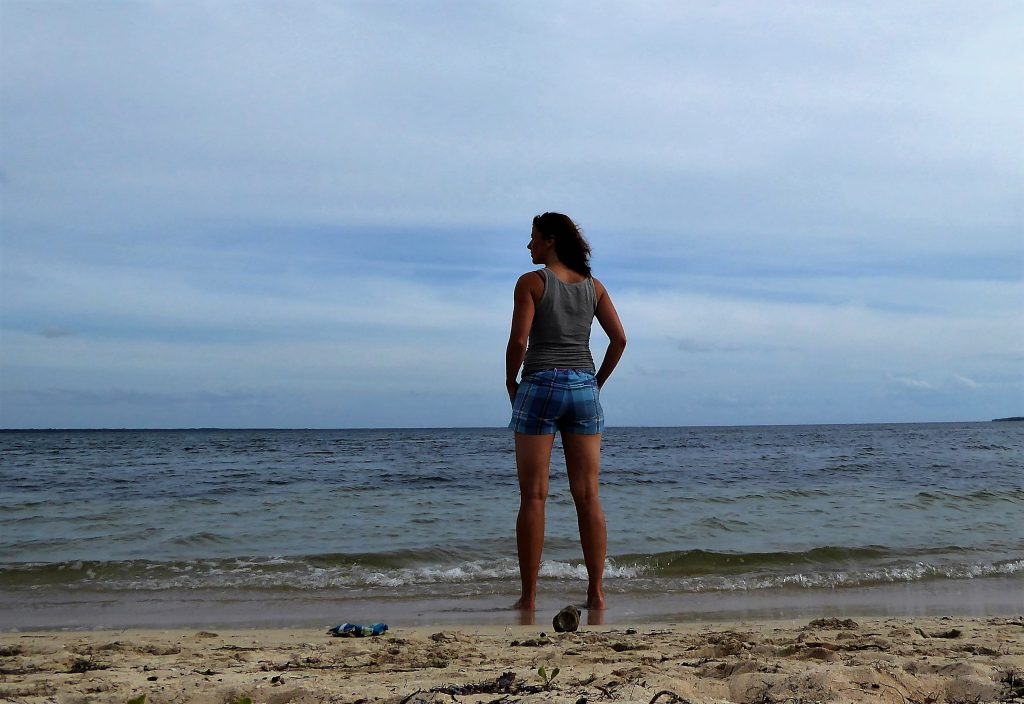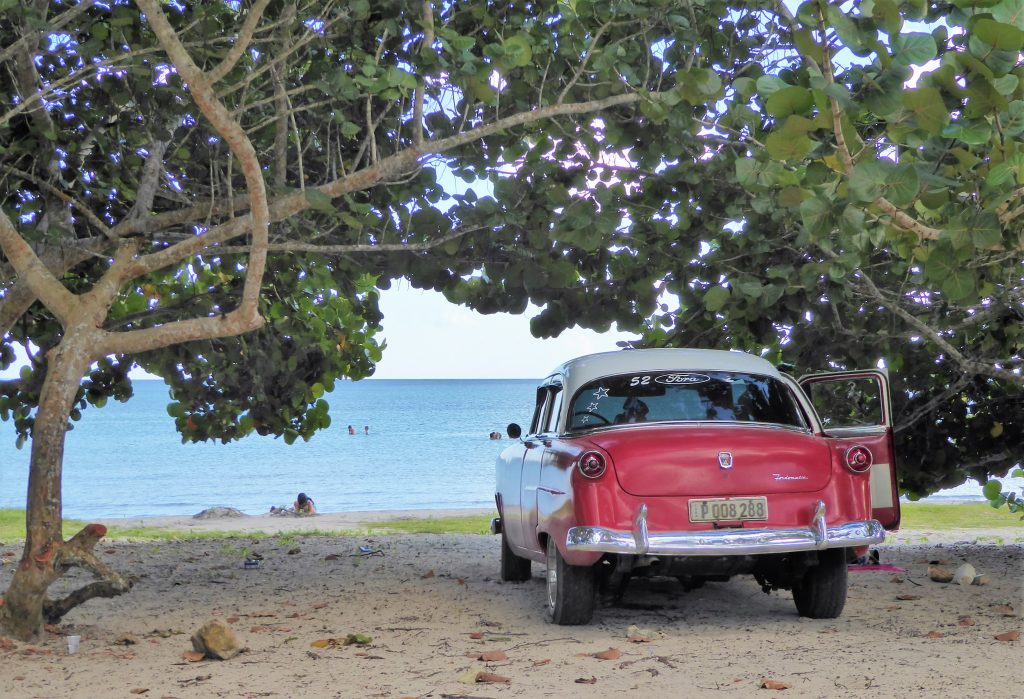 Playa Larga is a fishing village and you can see and feel that. Everywhere you look you come across fish and everything you eat has fish in it 🙂 I must say I had the best lobster ever in my casa. Then I don't often eat lobster…but here it was just an even choice, lobster or another piece of fish…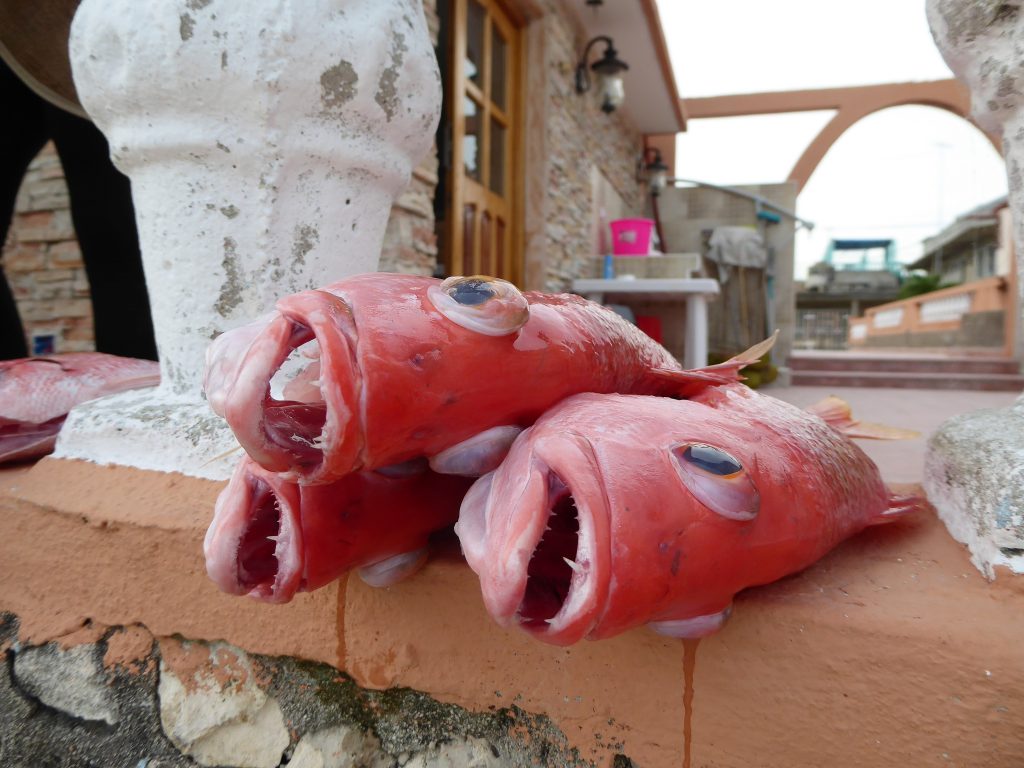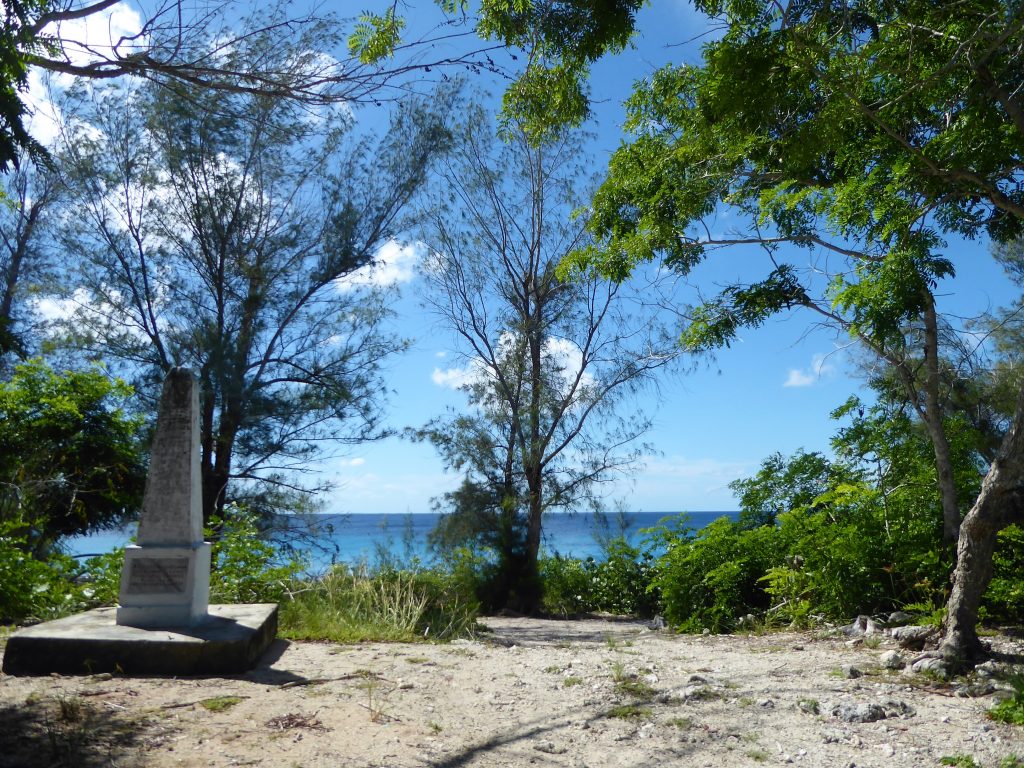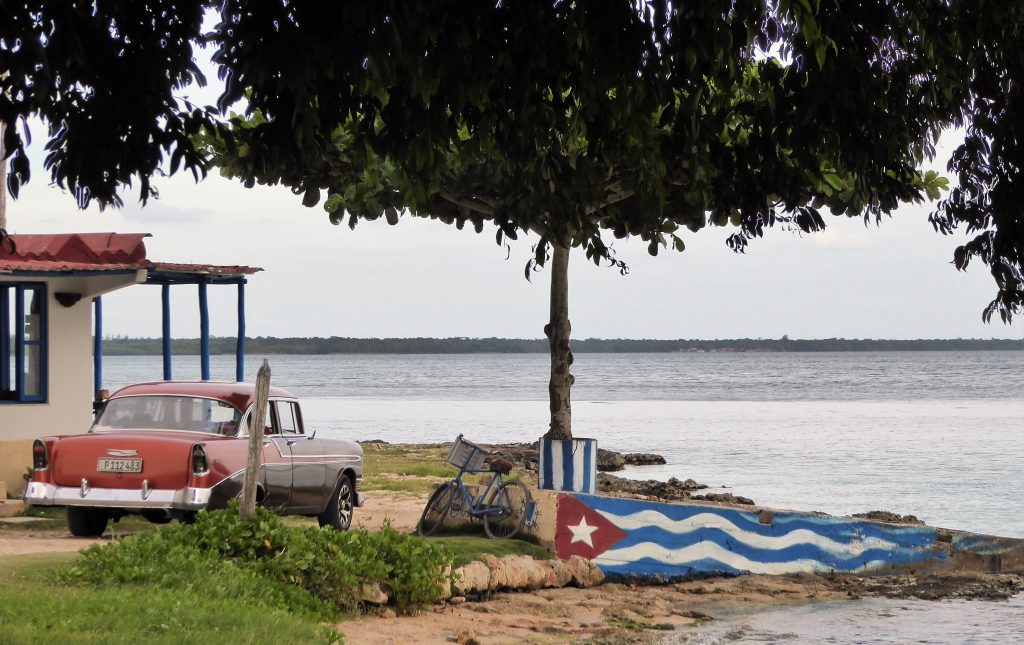 Diving or snorkelling in the Bay of Pigs
Via my casa I booked a diving trip at the Internacional Diving Centre and reported there – at the parking lot at the shopping centre. I filled in a form in which of course I waived all liability they had and after that they asked me for my measurements to bring the right wetsuit for me.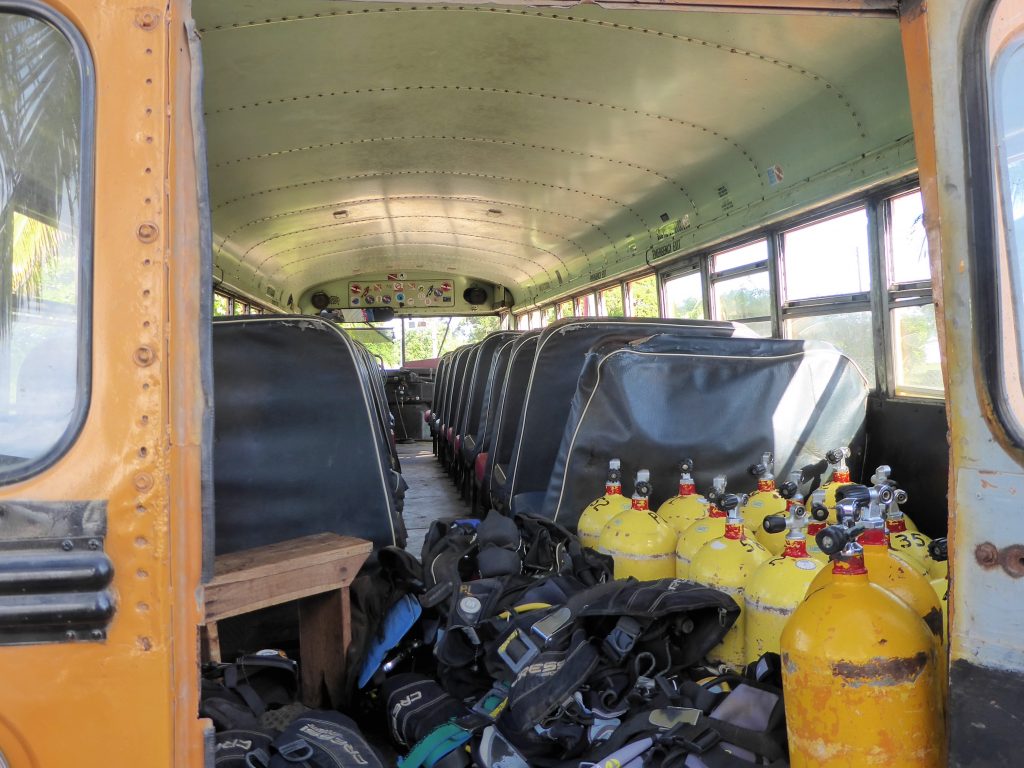 I must honestly say that I didn't feel comfortable after dive 1. Then I found out that a German man in my group didn't have Open Water but had said so. So there was no check if you had a pass and if you could dive. For that reason I can't recommend diving… But snorkeling is of course no problem at all!
Of the 2 dives I paid for, I only used 1. The boy couldn't clear his ears properly, had problems with his ears after the first dive and went for the next dive as well. I also saw that he couldn't stabilize well and for that reason I paid more attention to the others than to the environment.
I didn't want to feel responsible and enjoyed the surroundings for the rest of the afternoon.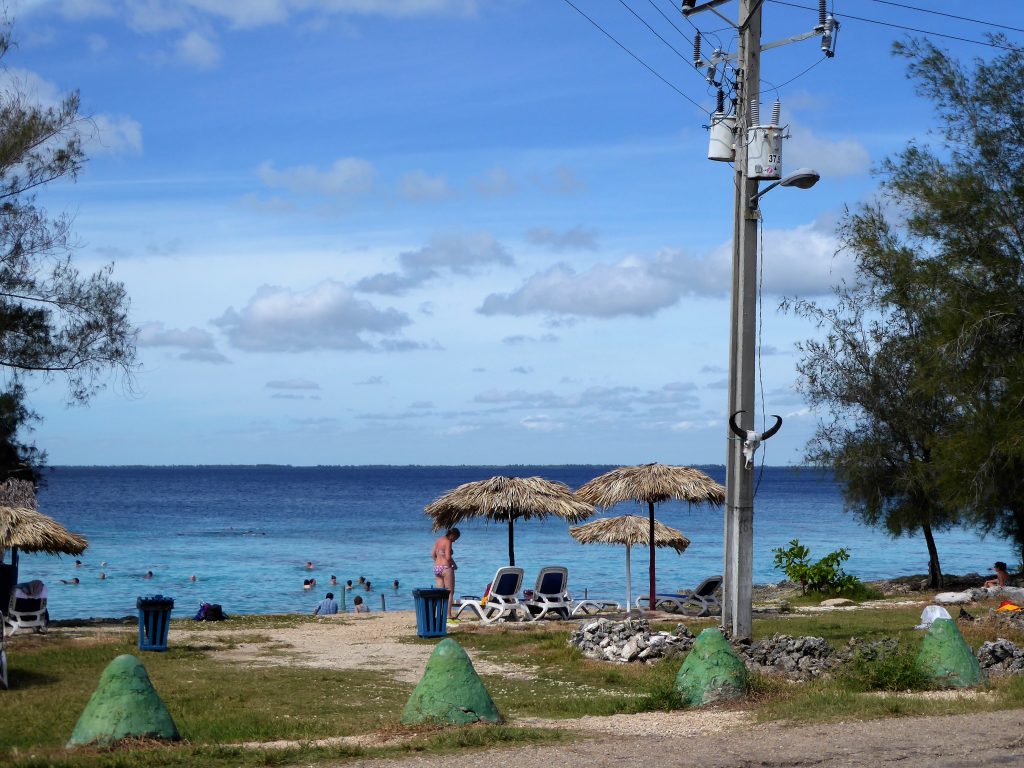 Diving, snorkelling or swimming in Playa Larga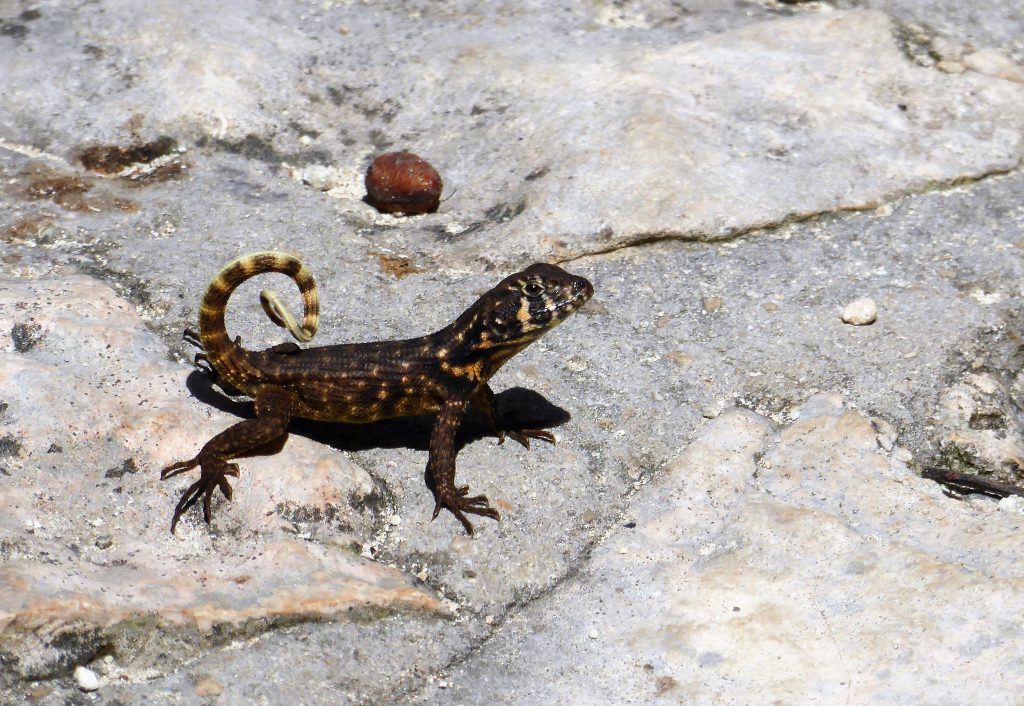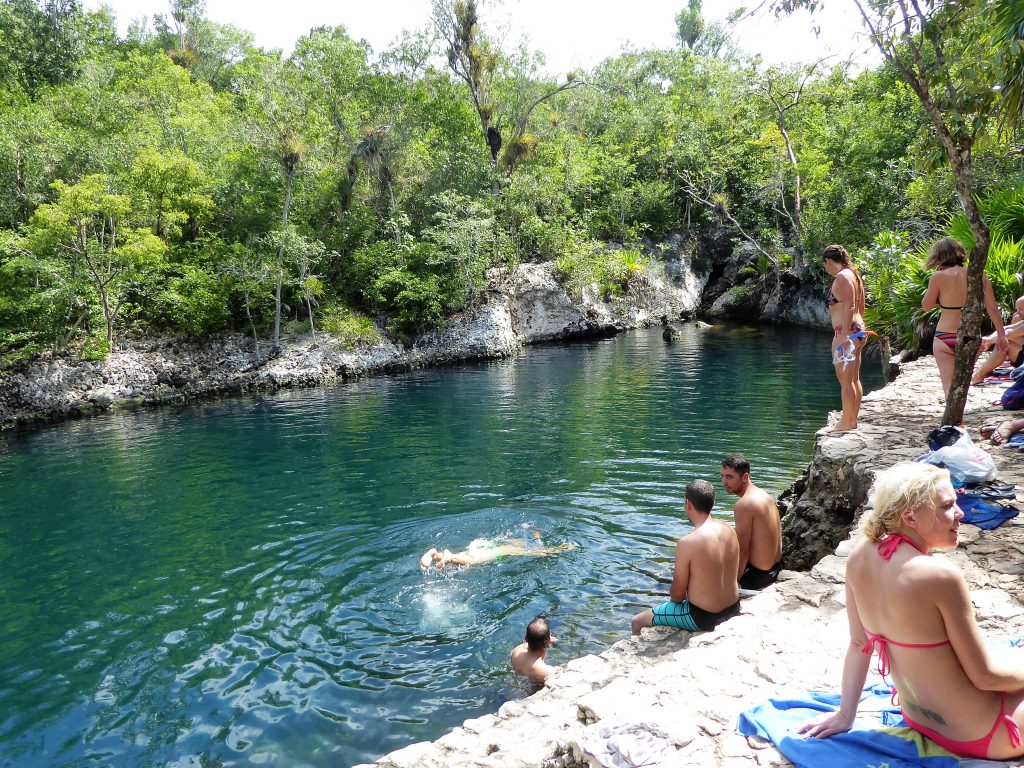 How about the cenote that was on the other side of the forest?
I also swam there and cooled down from sunbathing on the beach 🙂
Hiking in Parque Nacional Cienaga de Zapata
Let's go into nature and go for a lovely walk. We had a nice guide with us who did his best to find as many birds as possible for us. He had an app on his phone that mimicked the sounds… I didn't expect the birds to fall for this but still… It didn't take long for his call to be answered!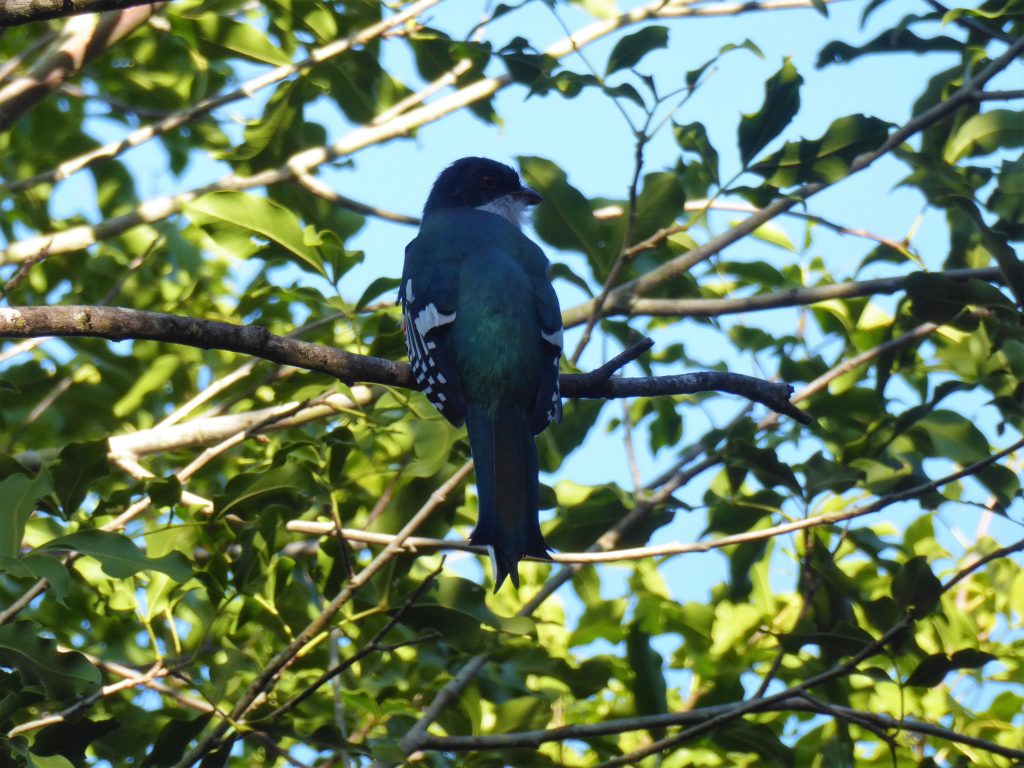 Cuban Trogon with the colors of the flag
and thus the national bird of Cuba
The guide also showed us the crab that lives in the forest… And those are pretty big crabs!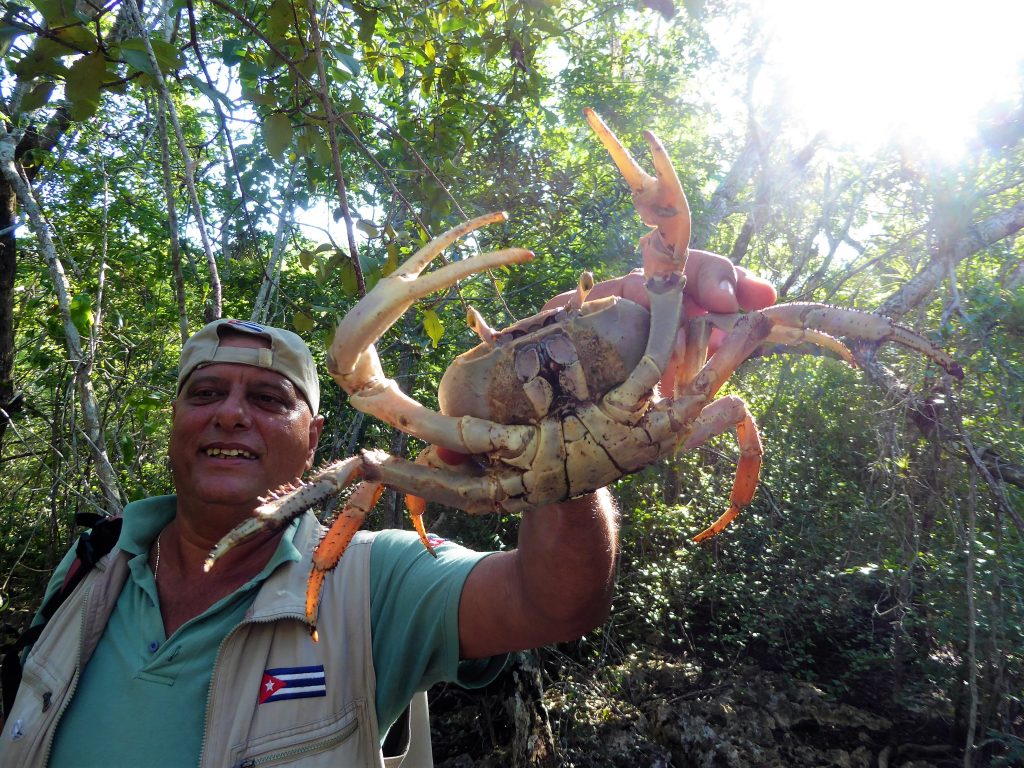 Parque Nacional Cienaga de Zapata – Cuba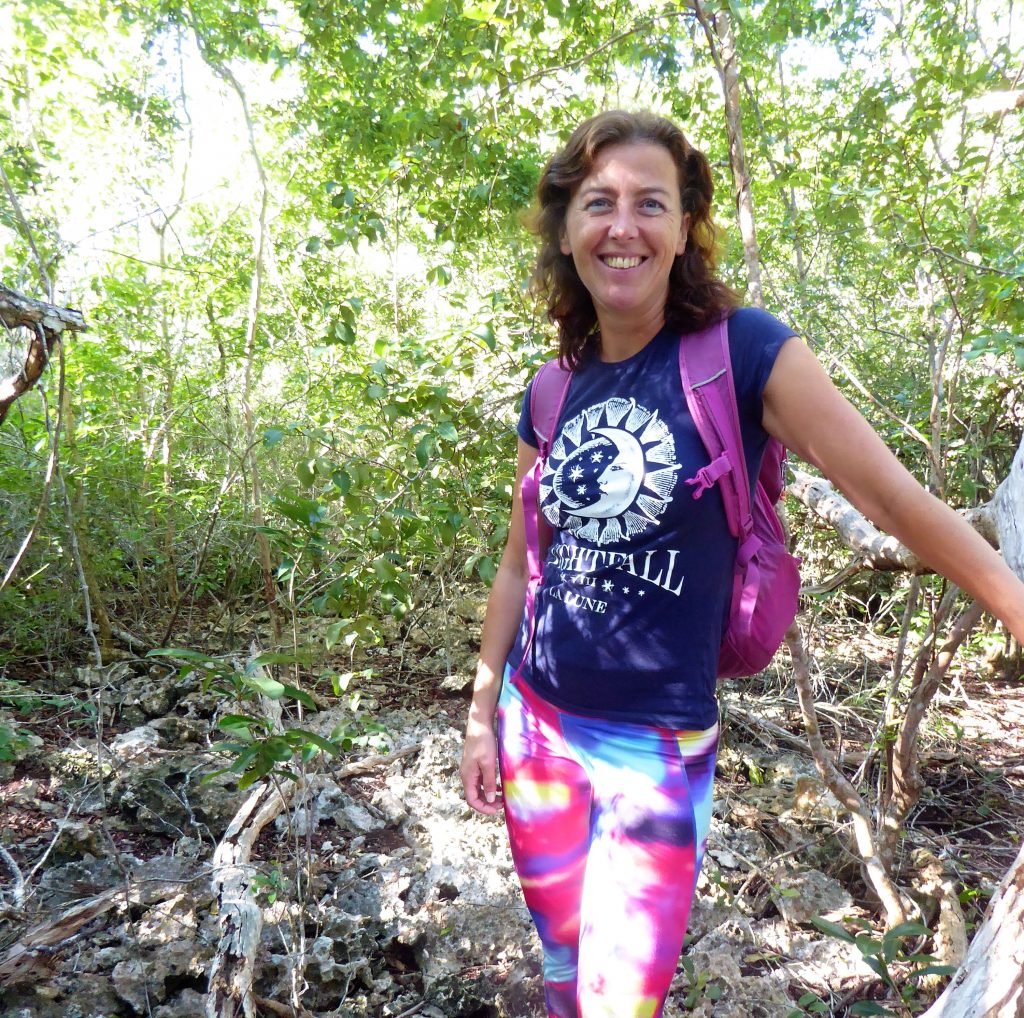 Then the guide had another surprise for us. He knew where to find a cave where generally a snake was. He wanted to show it to us! And yes of course I wanted to see it too!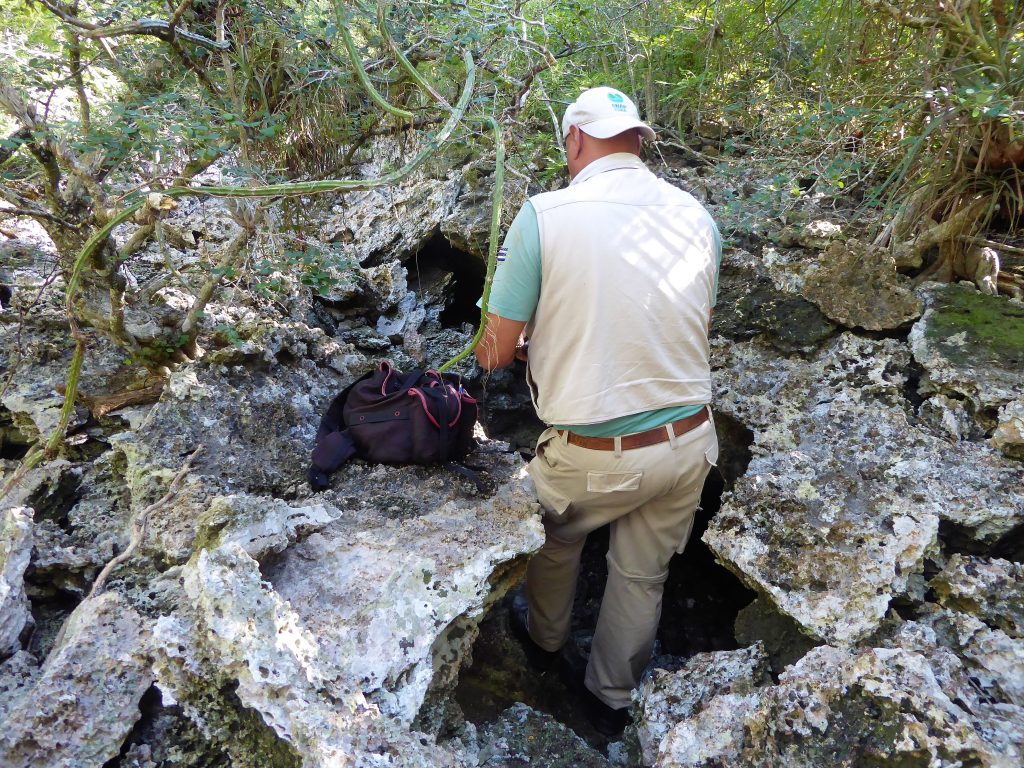 What to do in Playa Larga? Go into one of the caves and discover more wildlife!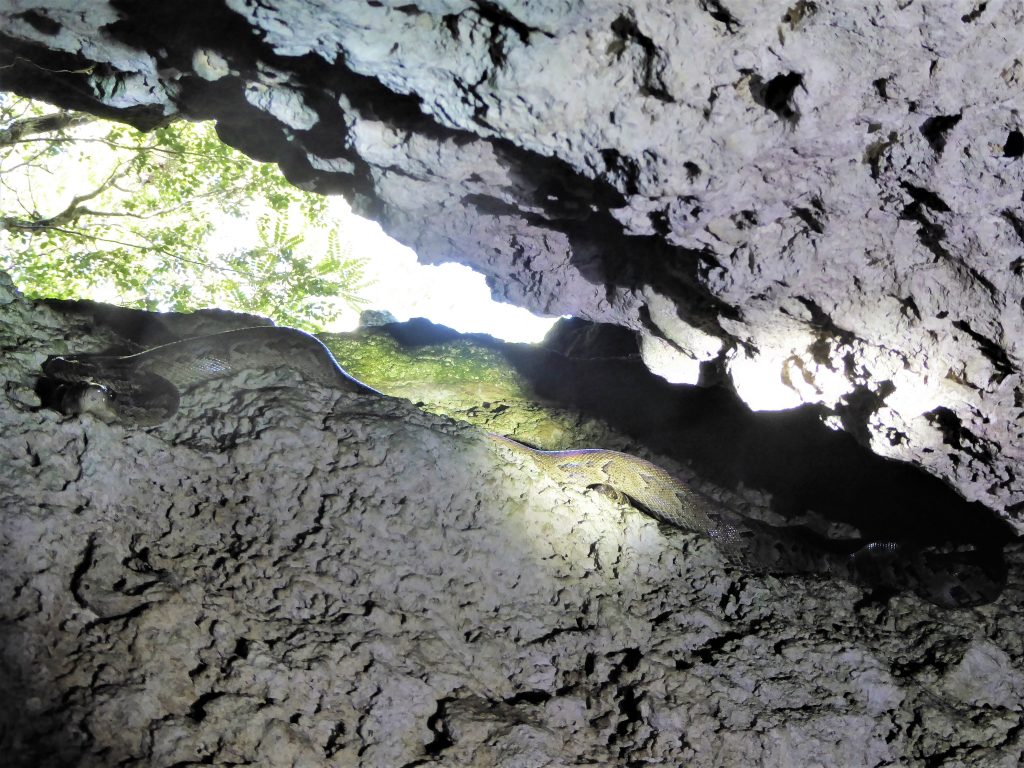 I'll be honest, not everyone went along to watch because you have to dare of course 🙂 A little bit into a dark cave without further protection… But of course I can't pass up these kind of challenges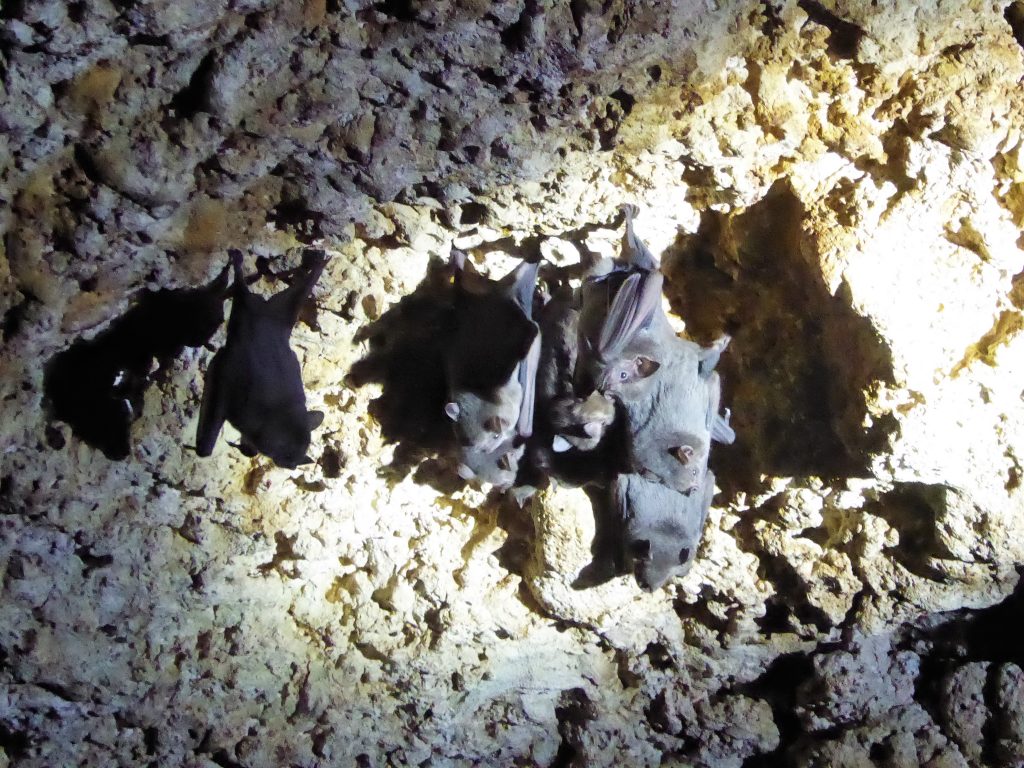 When we walked on, the guide couldn't resist to show us the big spider of which he knew where it lived 🙂 Yes, that's how it works with this kind of animals of course. They have their hunting grounds and that's where they stay.
What a beautiful animal, right?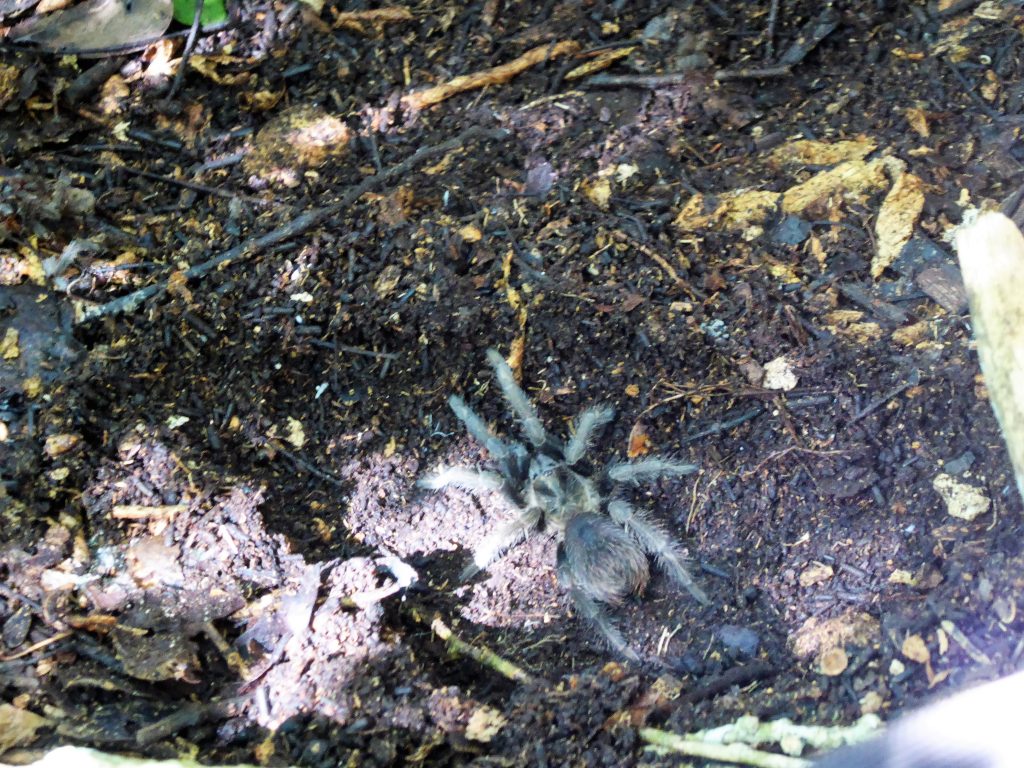 Would you dare come this close to a tarantula?
Swimming in a cenote
After a lovely walk with all kinds of challenges it was time to go for a swim. We were at Sendero Enigma de las Rocas where several cenotes surprised us with turtles and even crocodiles.
At the last one we relaxed and cooled down. By now it had warmed up quite a bit and so freshening up in the beautiful clear water was no punishment.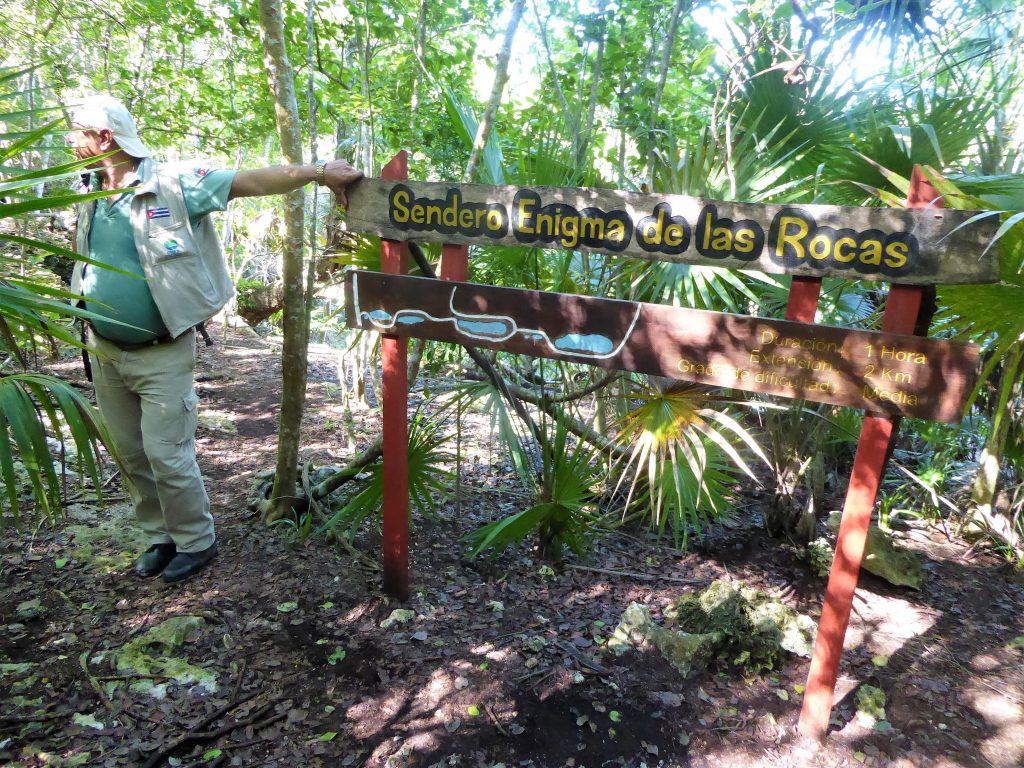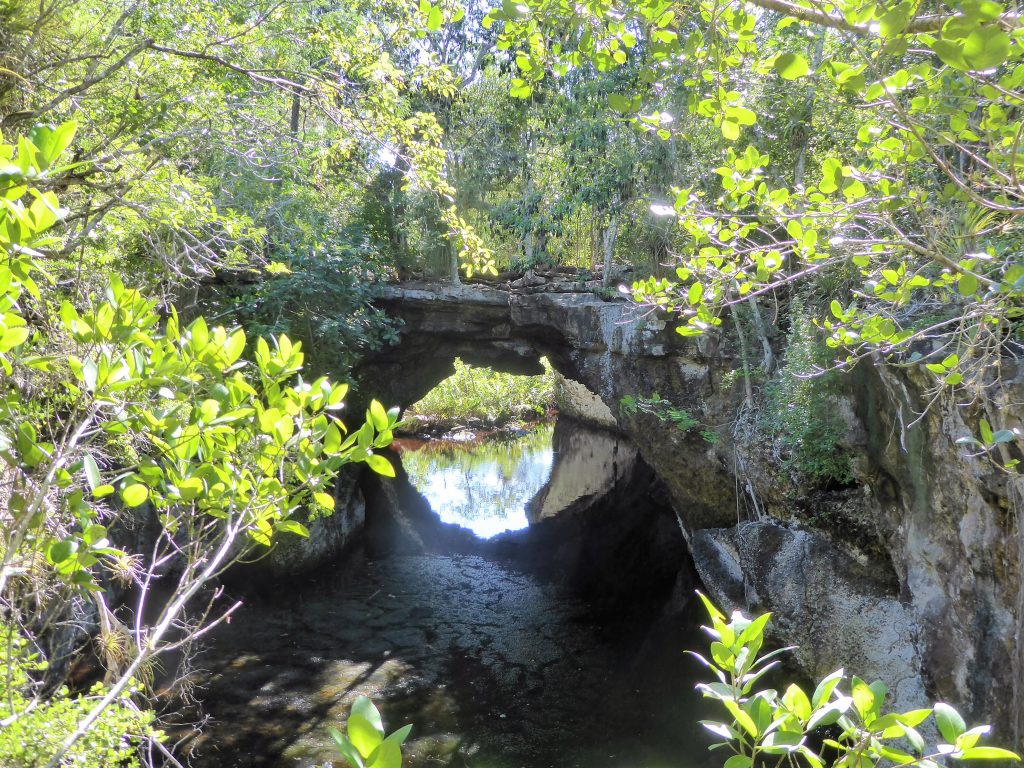 There was a staircase along the side down and so you could safely enter the cenote. I enjoyed floating in the water.
 What to do in Playa Larga? Swimming in a cenote!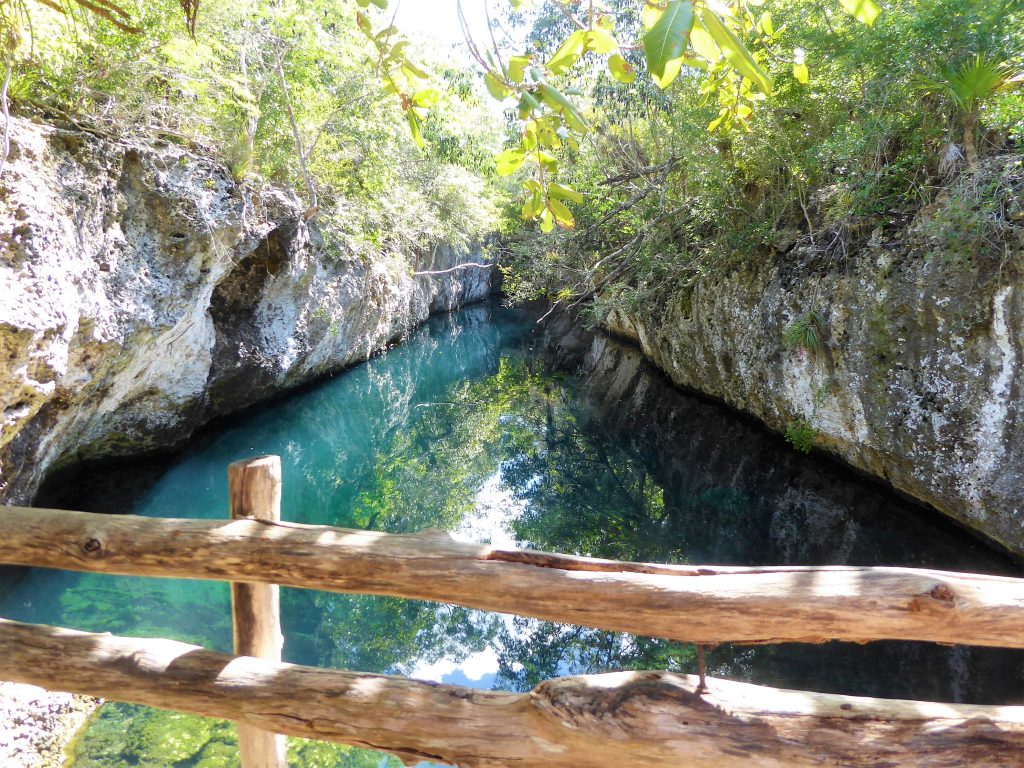 Later, when we walked on, the guide showed us the crocodile that was lying further down in another cenote 🙂 no…of course it couldn't go down the stairs and into the cenote where we had been swimming!
That's only for humans!!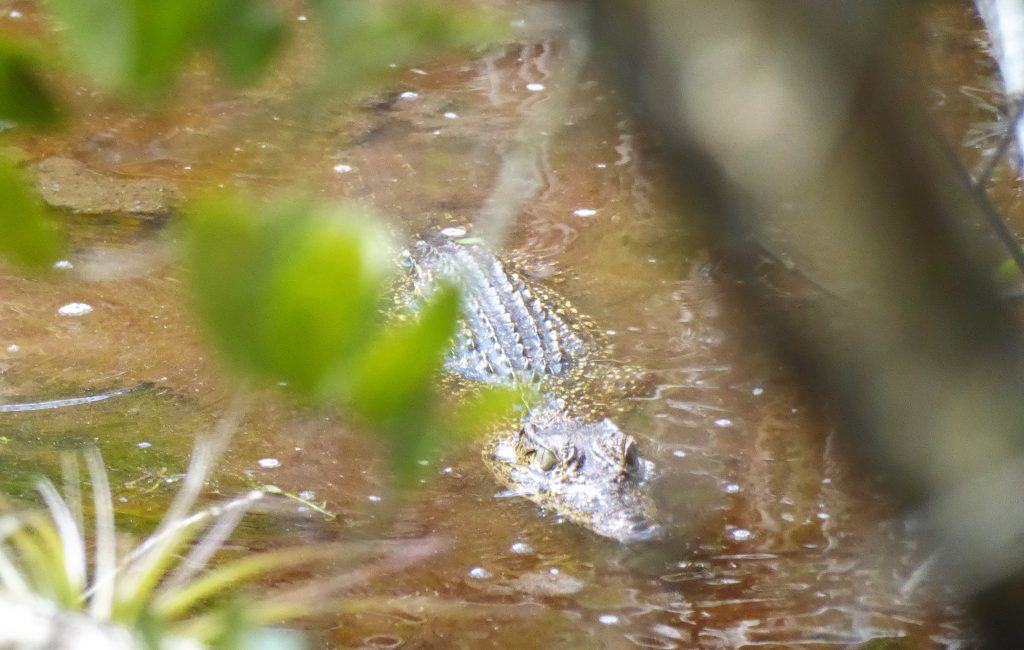 Coming & Going Playa Larga
Viazul
You can book the viazul bus of course. This is a neat and luxurious bus. It takes you to a central point at your next destination. If you use the Casas, your previous casa owner will make sure that you are picked up by the next casa owner.
This is how I've traveled and I really enjoyed it.
Taxi Collectivo
Of course you can also travel in a real Cuban car. That's what I did when I went to Playa Larga. You can also book this at your casa and then you will be brought to your next casa. The only disadvantage of these vehicles is that sometimes you sit in with too many in the car or the car will break down hafway down the road!
But either way you're gonna get there, they're obviously very resourceful
and they won't leave you alongside the road!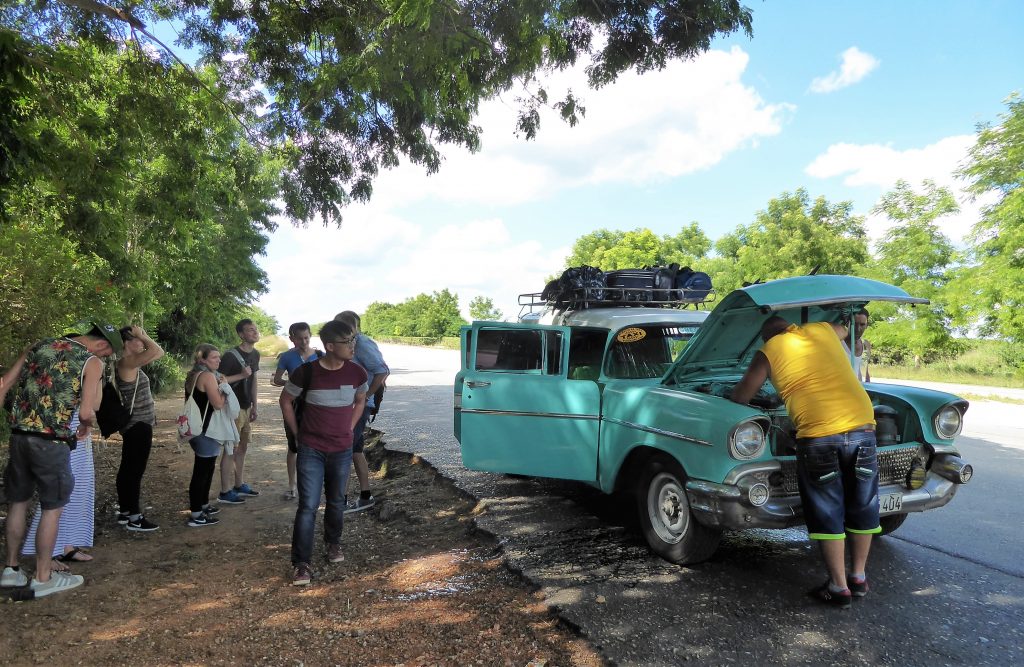 Where to stay during your visit to Playa Larga?
I stayed at Casa Iliana
Most tourist are dropped off at the big junction and when you walk towards the center you take the Calle Caleton. Then you can find Casa Iliana if you take the second exit on the left on Calle Caleton, then the first exit on the right and then almost at the end on the left side.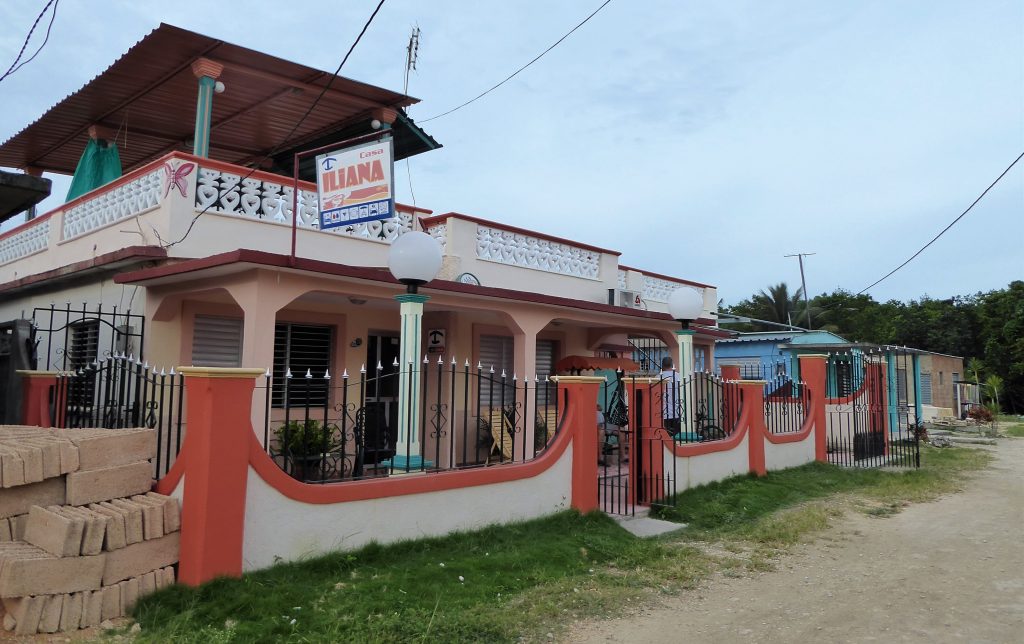 Did you like these tips on what to do in Playa Larga?
Then share them for someone else!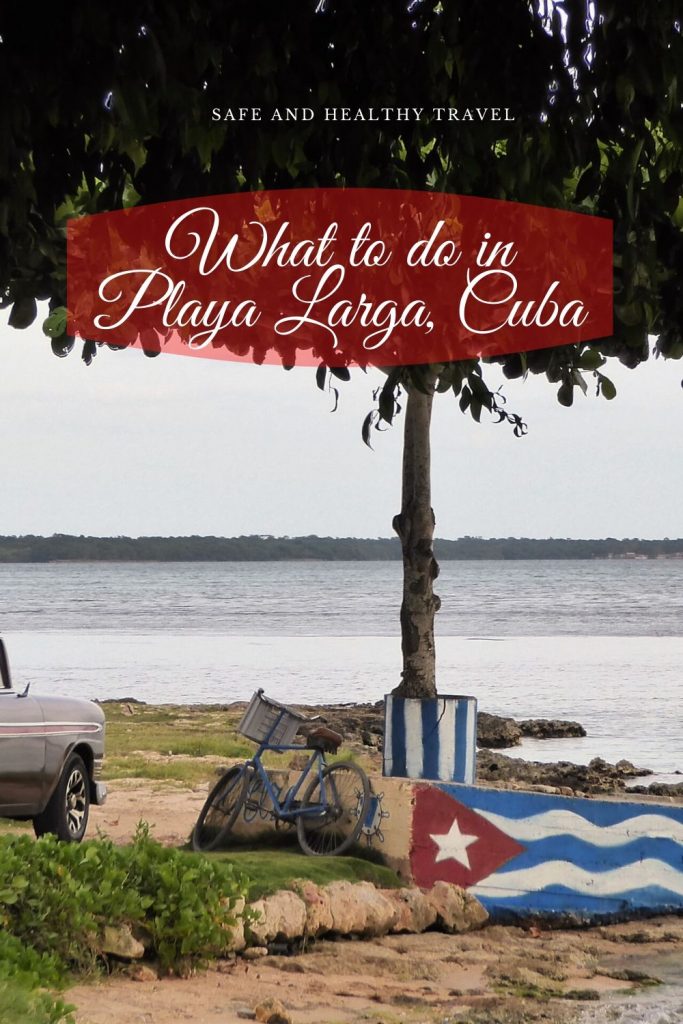 Want to read more about my Cuba travels?
Hiking to the cigar farm in Vinales Valley
Horseback riding in Topes de Collantes – Trinidad
See Havana in a couple of days!
And you're staying with the Cubans at home?
Bring the money to those who earn it and not the state by staying in hotels!
I hope you enjoy this world as much as I do!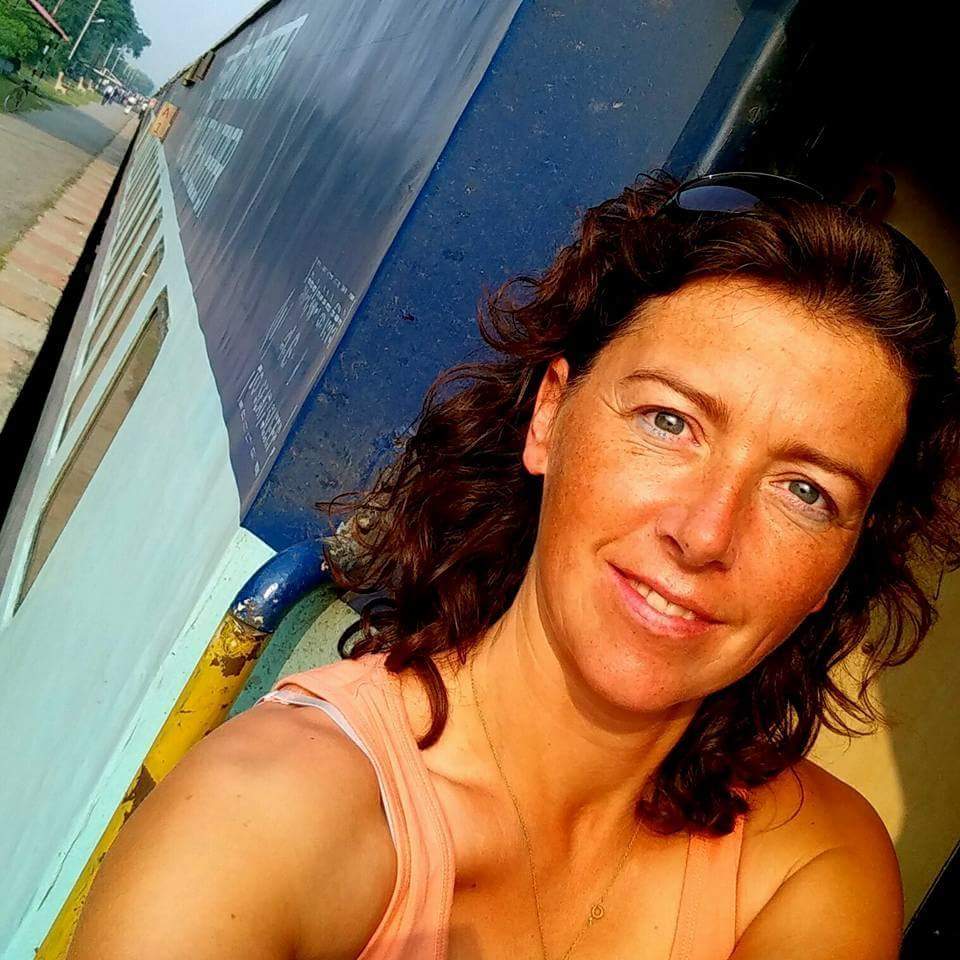 Jacomijn is een politieagent uit Nederland die jou graag laat zien hoe je veilig, actief en gezond de wereld kan over reizen. Safe and Healthy travel is a MUST