Crossing around the Sanddunes of the UAE
|
Earlier this year I went to the UAE with two friends and a brother 🙂 We had a great offer we couldn't refuse! To get by those harsh solo allowance we went in this composition. At that time we also went Crossing around the Sanddunes of the UAE
And we had a lot of fun!!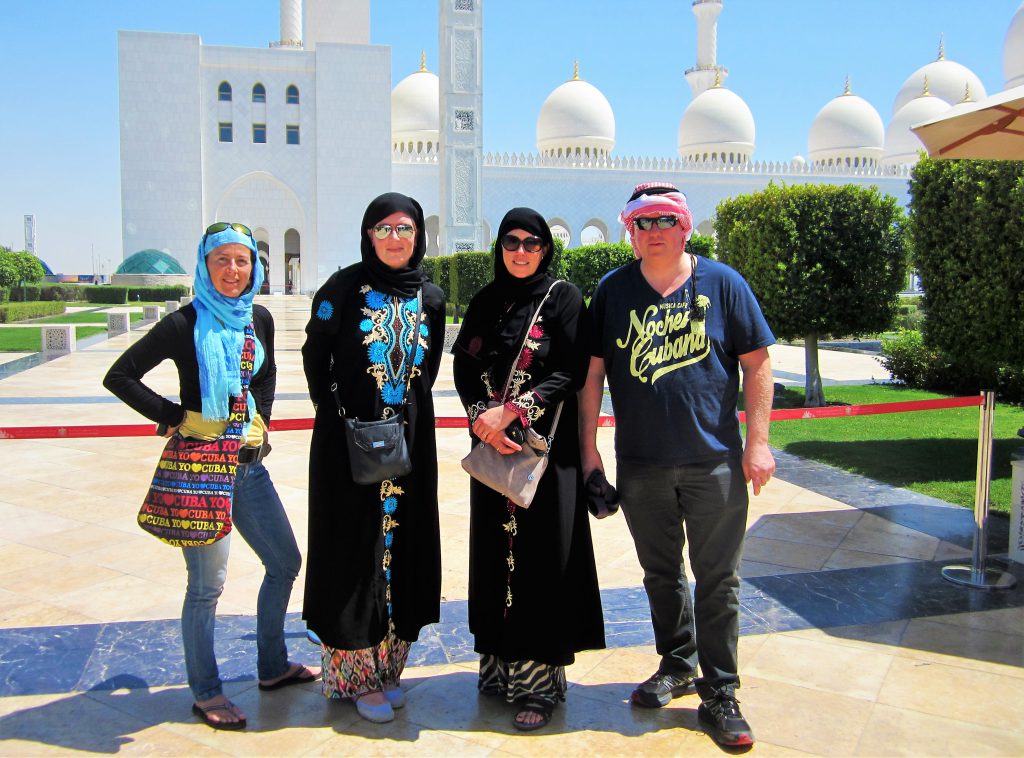 Don't we look beautiful? 🙂
We had a great time in Abu Dhabi and Dubai for some days and then we went to Fujaraih. A state of the Emirates on the other side of the country and along the Gulf of Oman. We had a great hotel and loved every minute of it!!
Voor de Nederlandse versie van Crossen in de Zandduinen van de VAE
Crossing around the Sanddunes
—
United Arab Emirates
From out of this hotel we could easily take a trip in to the desert. Later we found out that booking it from Dubai was just as easy. Driving is as far from both sides into the desert. This trip was one that was on my bucketlist for a visit to the UAE so I was very happy to be able to do this on one of the last days in UAE. We went crossing around the sanddunes of the UAE!!
I think only sharing pictures of our time crossing and sliding in the desert is enough to get it on your bucketlist too! Crossing in the sanddunes of the UAE was a blast!!
Crossing around the Sanddunes of the UAE is a unique experience!! This daytrip is not only crossing in the dunes but also experiencing the dunes and its local life. There is a stop to take pictures in those wonderful dunes, we had time to really enjoy the sight of the dunes and to slide of them!! After we went to a beduine camp for dinner. And in the meantime enjoy a magical sunset!!
Look at those great pictures!!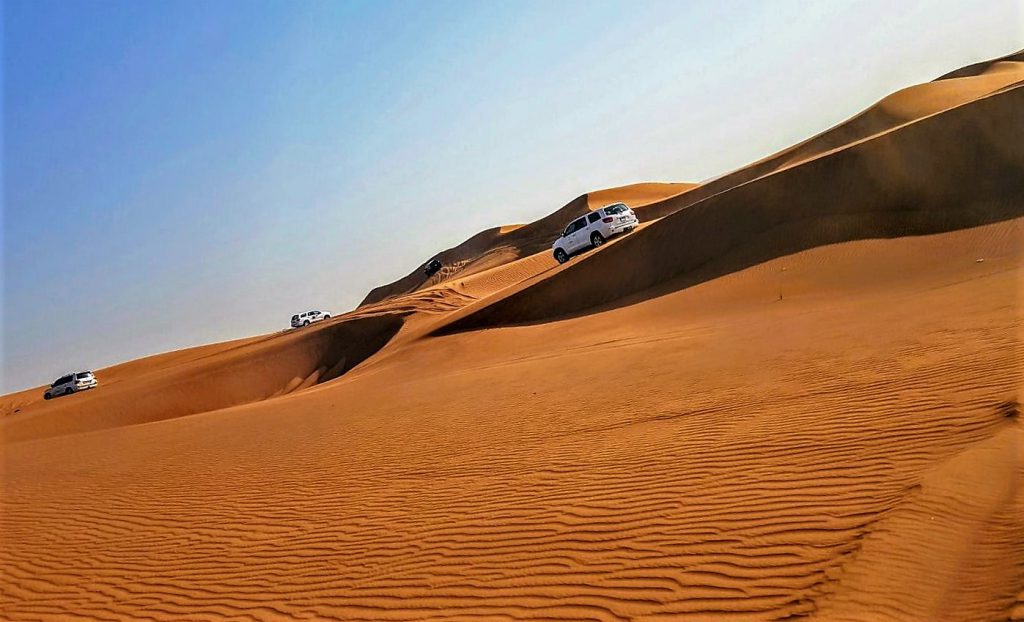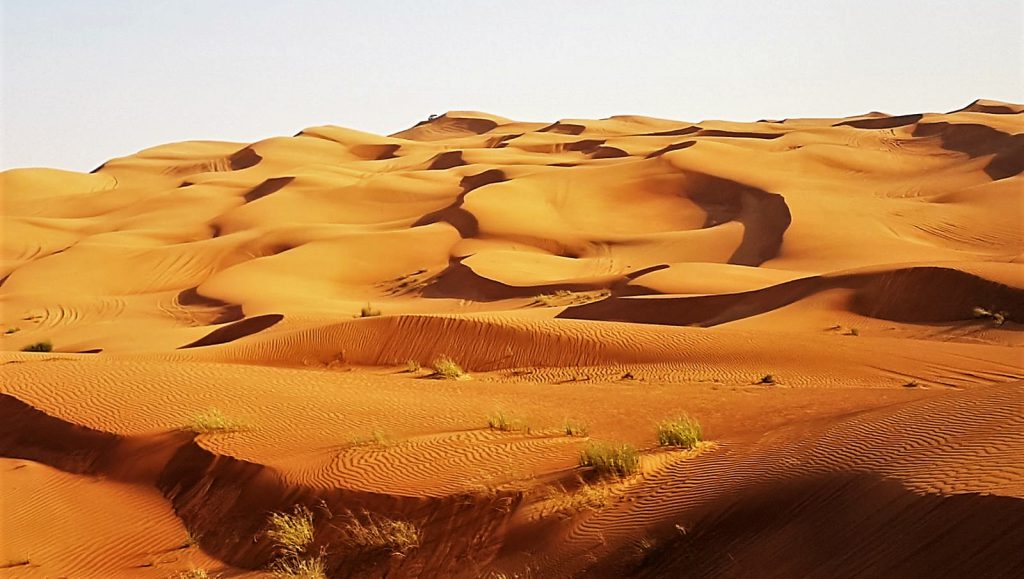 Crossing around the Sanddunes of the UAE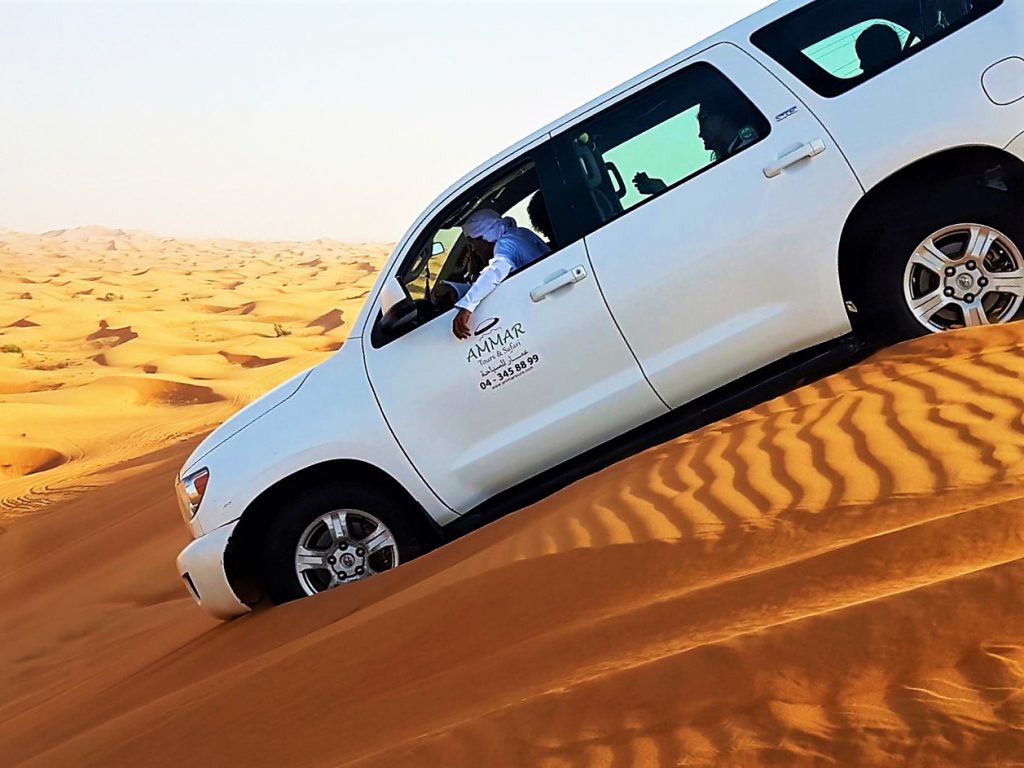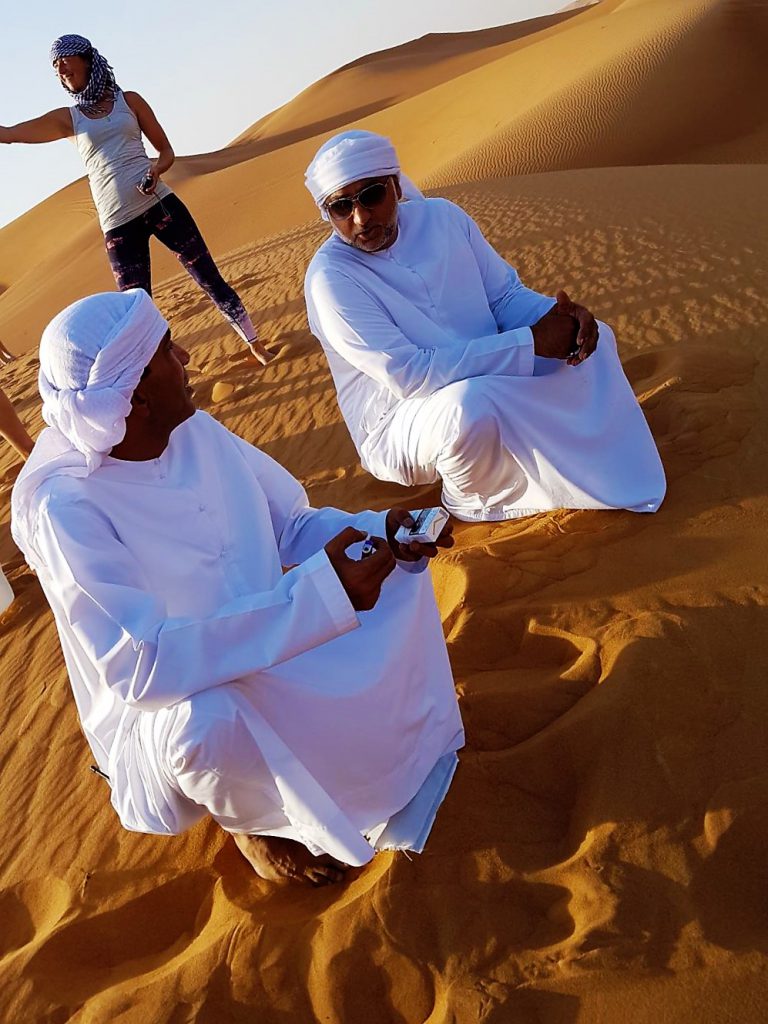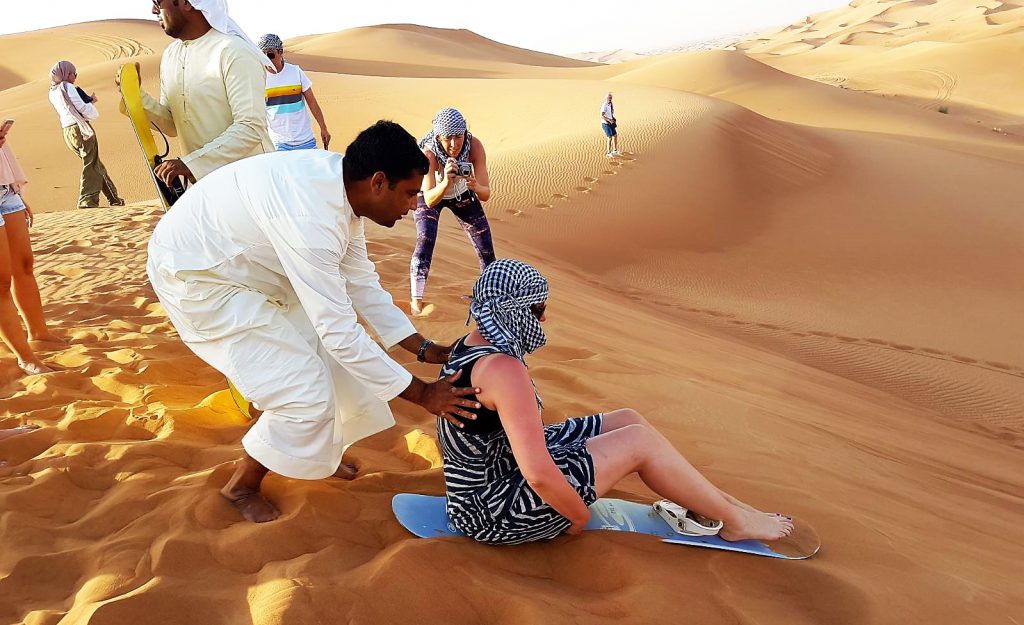 So there was a break from crossing to enjoy the view and the dunes! I really loved the view, I do love the desert!! We could slide of them too on a snowboard 🙂 That was also a nice activity!!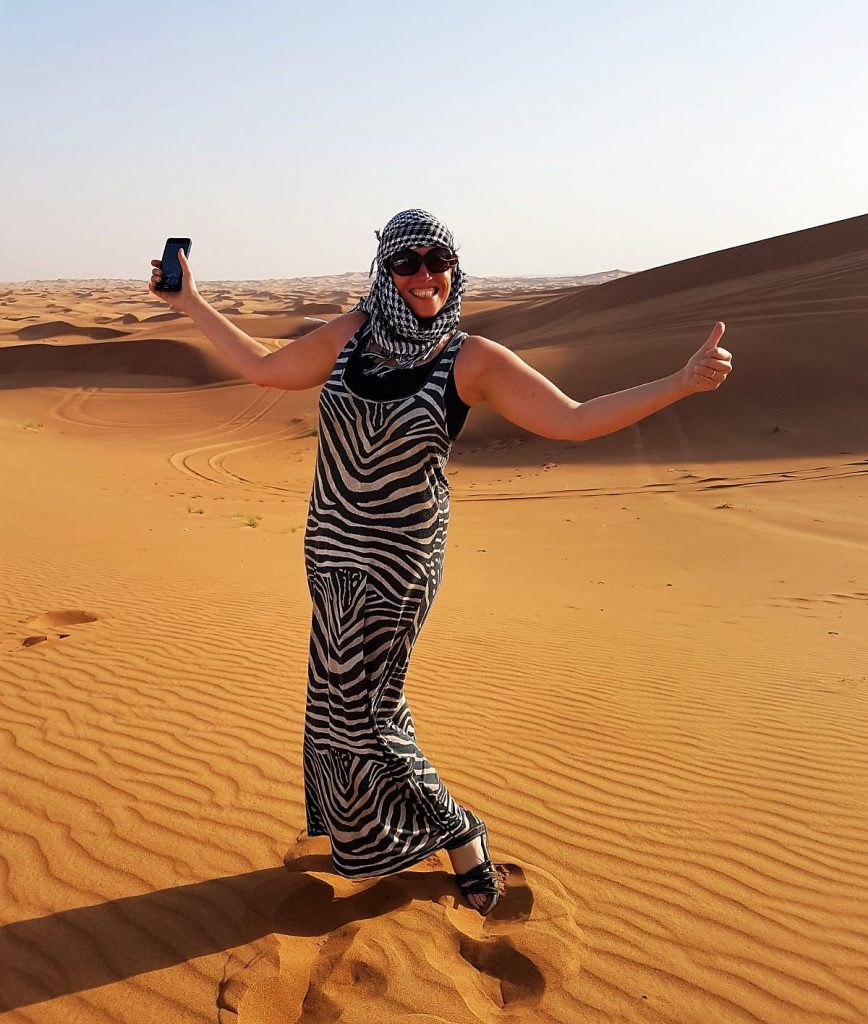 Jumping High
Crossing around in the Sanddunes of the UAE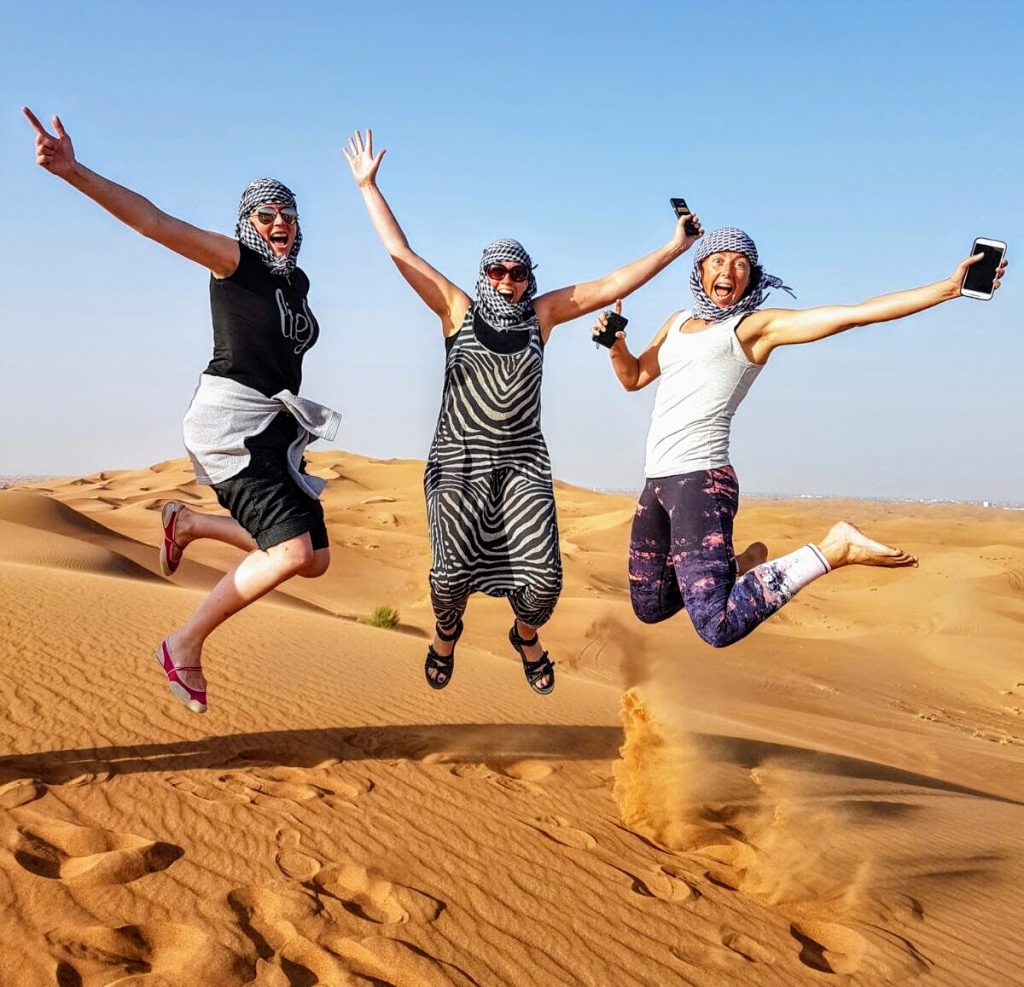 How do you like this picture? I showed it earlier in my post about Best Pics taken in the Desert of the UAE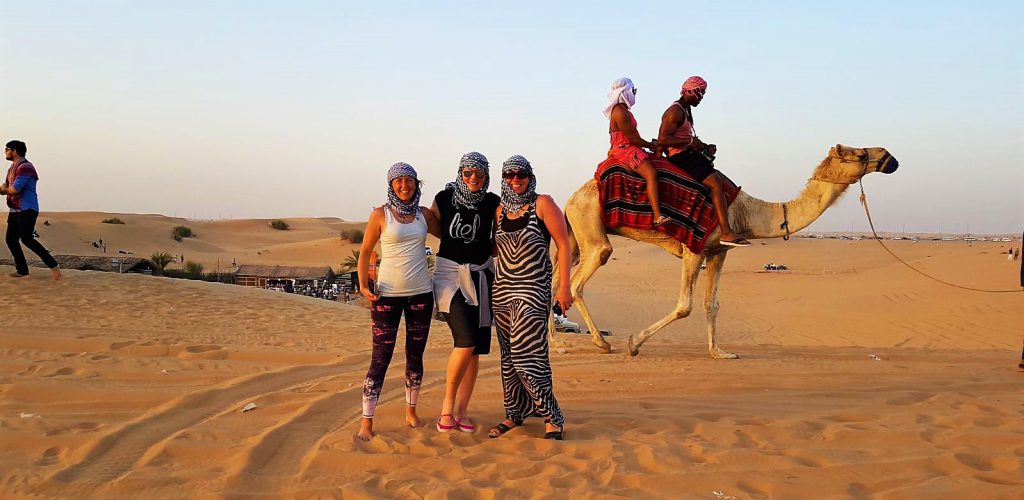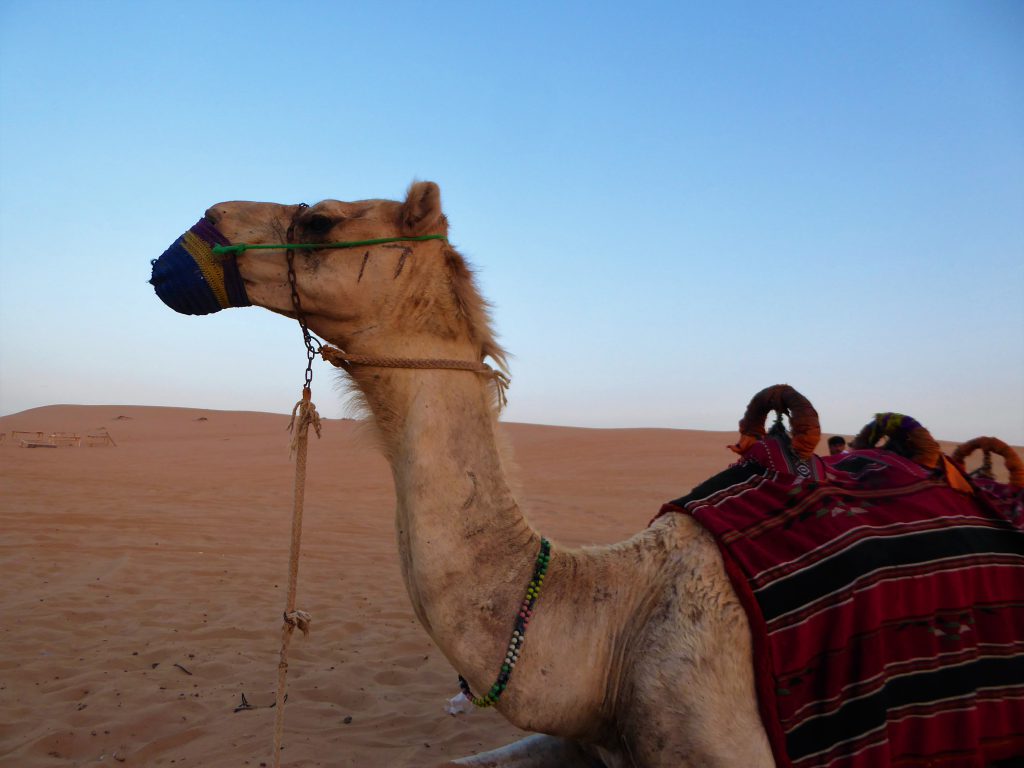 After the great adventure of crossing around the Sanddunes we went to a Bedouin camp in the desert. This was a camp situated for the tourist I must say but still this gives you a feeling and idea of how they lived all those years and still do.  So we were sitting in this camp, in the middle of the desert and got some great food sitting on the ground and remeniscing about this great day!! I really loved it! The food was good and well managed. There were a lot of touristss but we all got our food quit guick.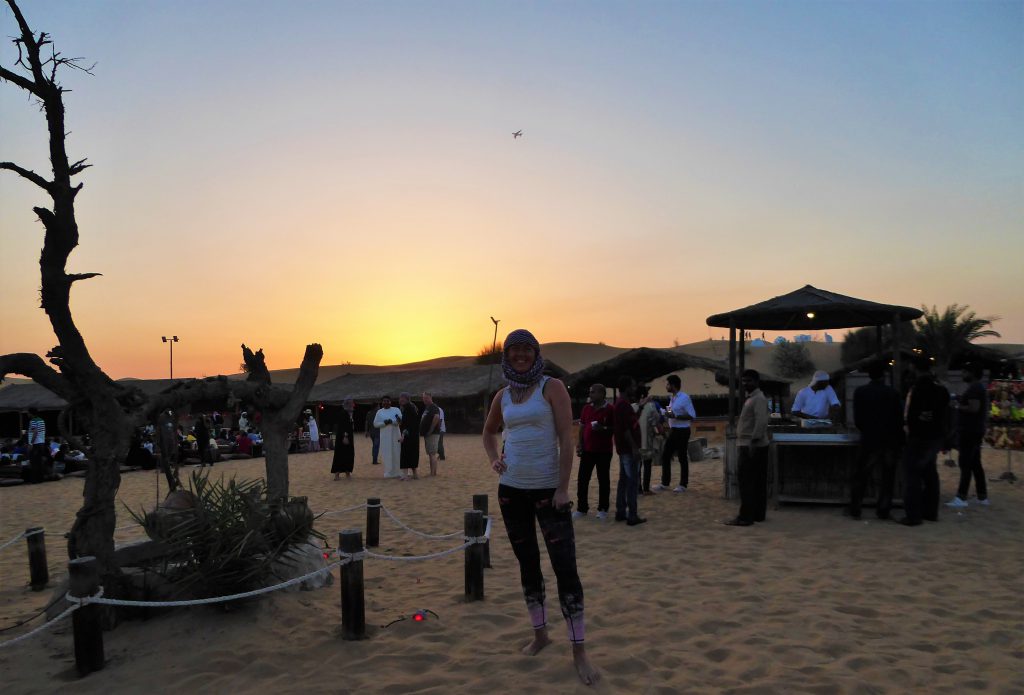 I didn't take much pictures of the camp itself but as you can see on the picture above it is nicely decorated and good furnished. We choose to sit on the cushions on the floor but chairs and tables are available too.
How do you like that great sunset? And do you see the Emirates flying over?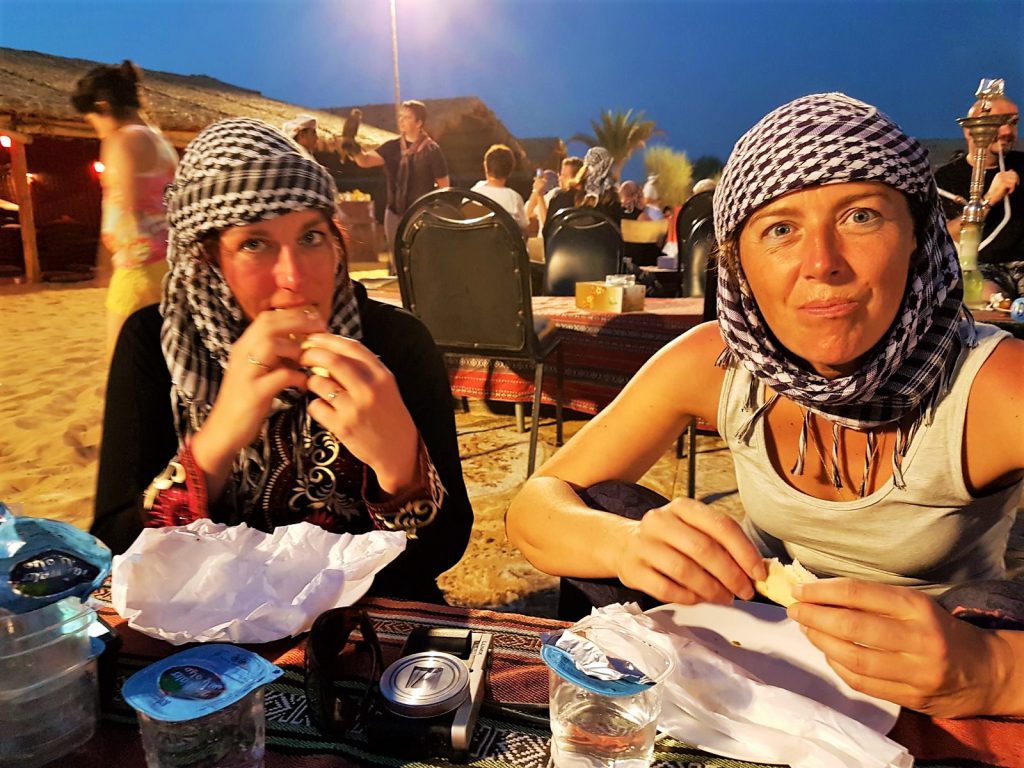 And as you can see….it tasted great 🙂 I didn't even pose for a picture!!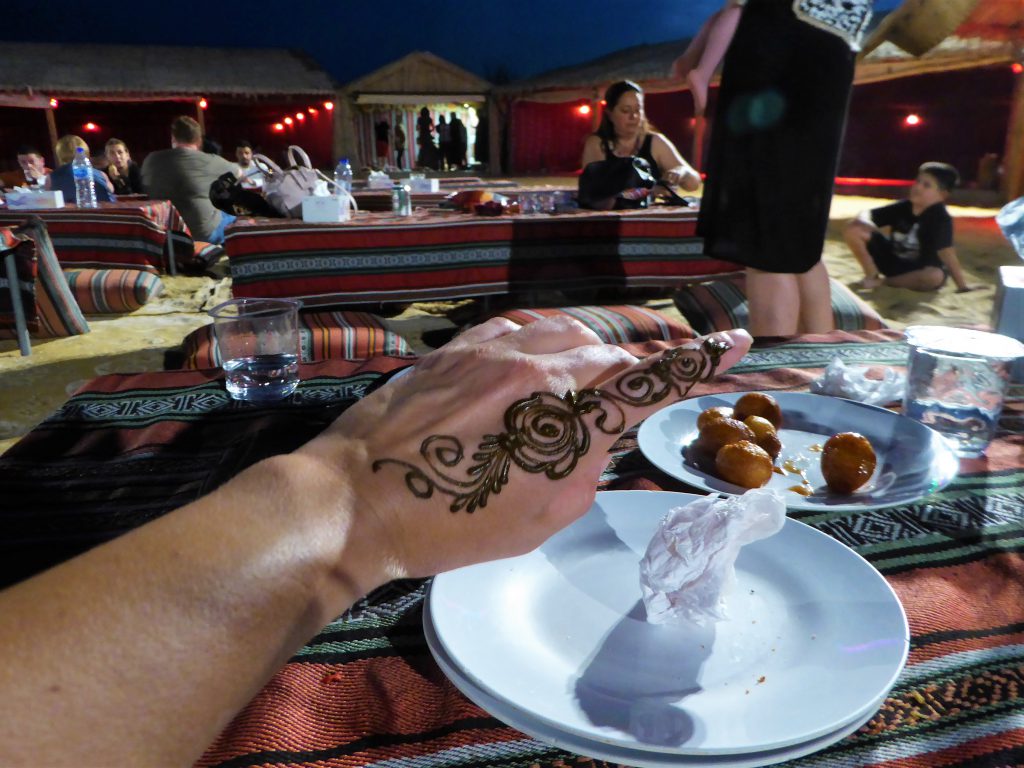 Local activities
There are ofcourse some local activities going on in the camp. There was this man walking around with a big bird on his arm. This falcon was used for hunting rabbits and small deers. You can let it sit on your arm and pay for your picture to be taken.  I really am not into those kind of things. I can not see how this works for the falcon ..
Falcan – Henna – Shisha
I get this nasty feeling about misusing an animal.. As you see above in the pictures there is a camel lying in the desert and if tourist wants to ride them they can. It is part of the whole picture, they were used in the old days…and maybe still.. But lying there the whole day waiting for a tourist. I don't know how the rest of their day is and you hear the nastiest stories..
But the last picture above: henna on my hand! It is a nice memory that lasts a couple of days or when it is a good quality weeks! I know my skin is good for it but when doing this for the first time you might want to check your skin for a while upfront. If you have an allergy you can get a bad rash and afterwards a scar of it.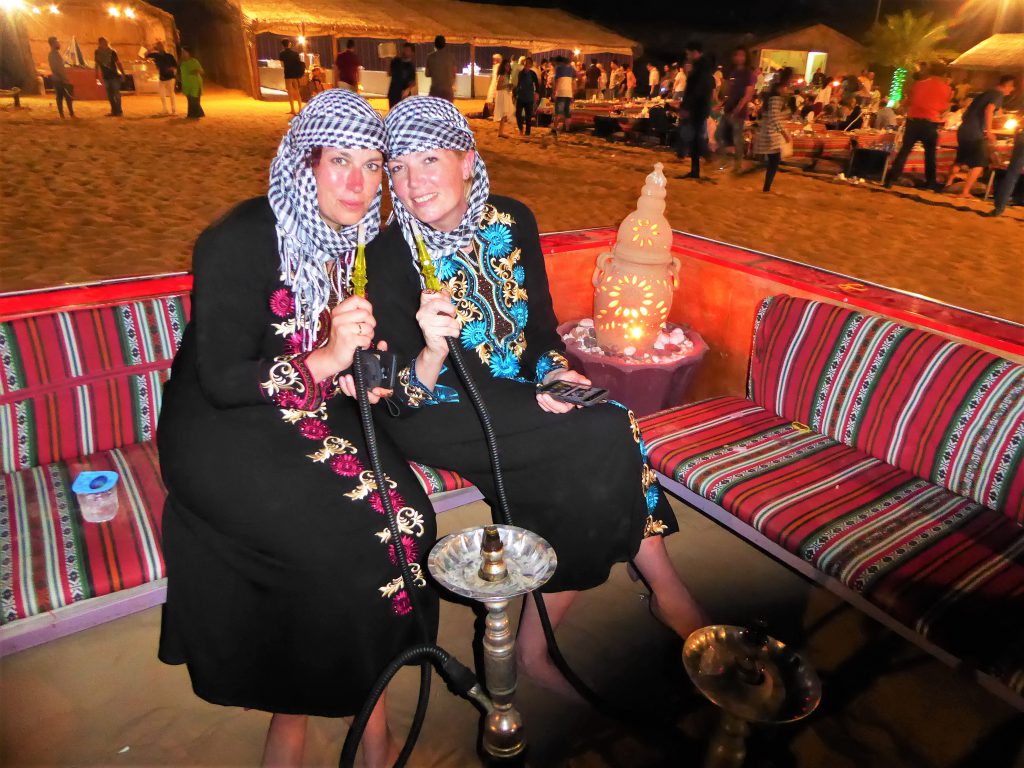 And you can not miss the shisha ofcourse!! It is really part of this history! A waterpipe with fruit tabacco!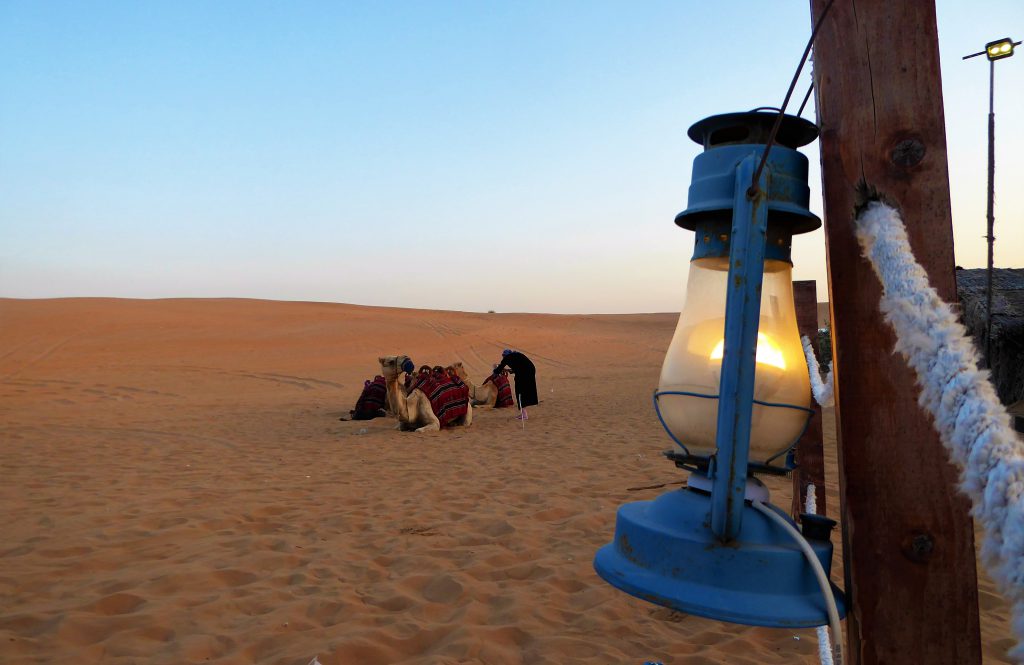 We really had a wonderful day in the desert and especially the crossing around the sanddunes was the highlight of our journey around the United Arab Emirates!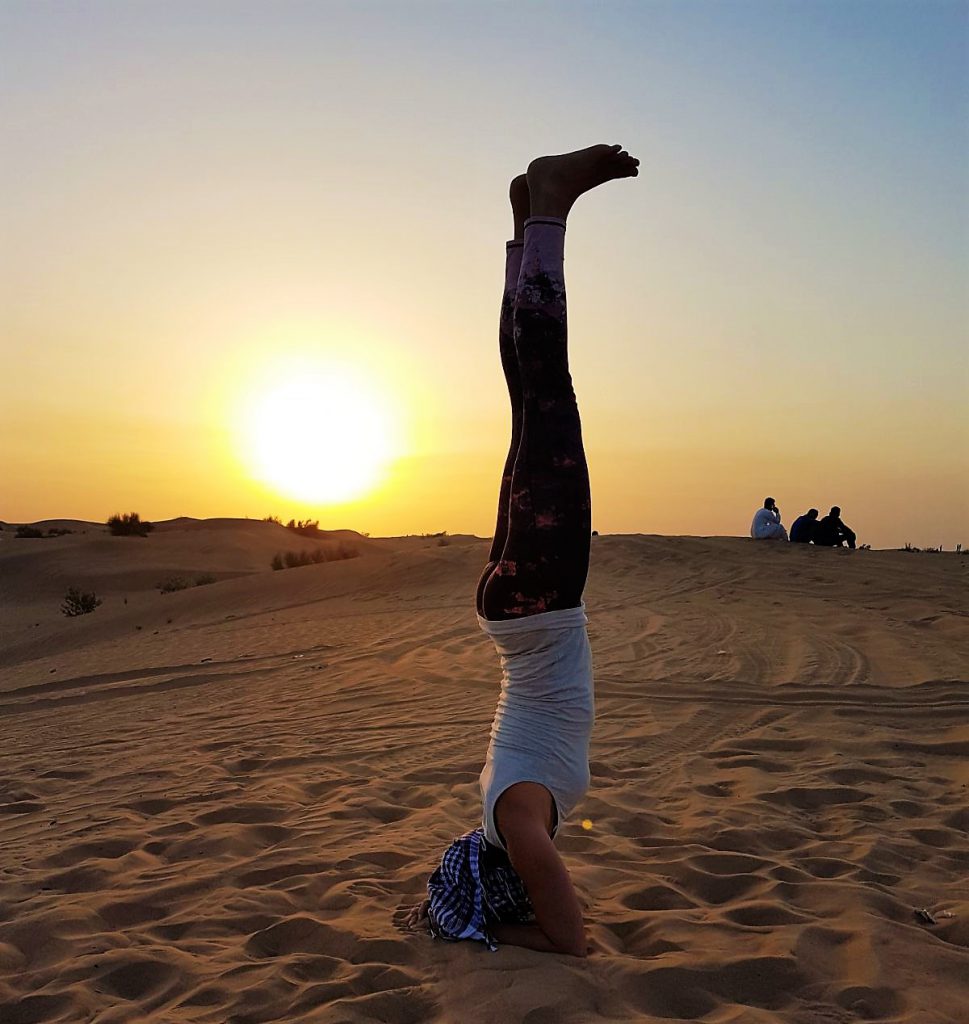 Yes!!! This trip made me really happy!!
Would you like this too? Pin or share this trip on your social media!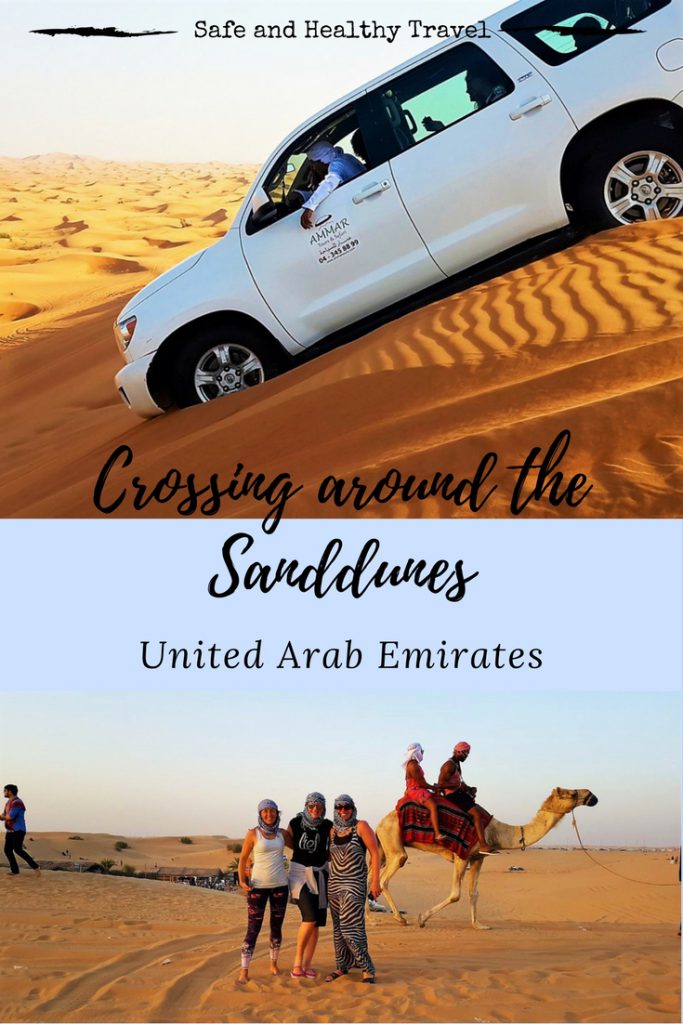 Want to read some other adventures?
Visiting the Mysterious Plain of Jars – Laos
Go on an Adventurous Travel in Oman
3 Short Hikes in the East part of The Netherlands
3 Days in the Jungle of Kota Kinabatangan – Borneo
Photoblog Havana – Cuba : In between La Habana Vieja and Vedado
Or can I inspire you with how I see my world?
 I hope you enjoy this beautiful world as much as I do!
—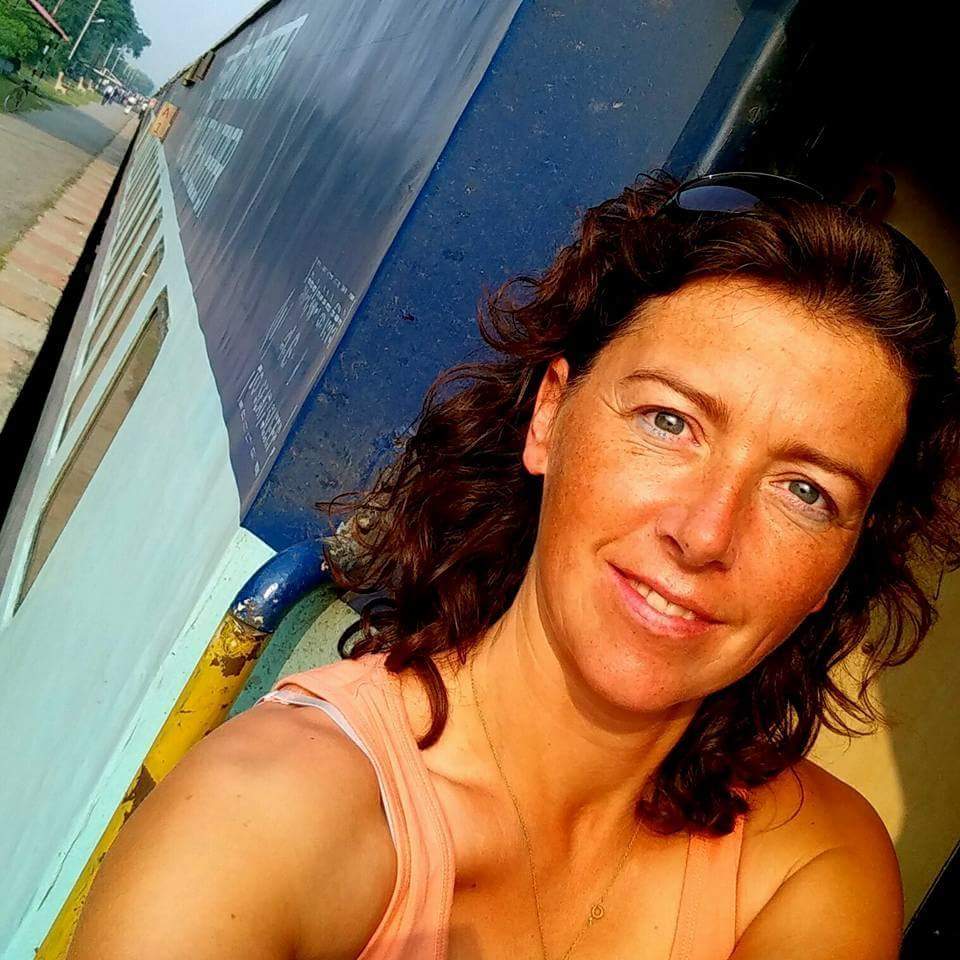 Jacomijn is een politieagent uit Nederland die jou graag laat zien hoe je veilig, actief en gezond de wereld kan over reizen. Safe and Healthy travel is a MUST