Early Morning Walk, 2nd day Safari – Tremisana South Africa
|
On the second day of my 4 day safari we started really early! We had to be in the loby at 4.45 with a smile and a cup  of coffee 🙂 We would leave Tremisana around 5 to go with the 4wheel drive to the point where our walk would start.
Tremisana Lodge South Africa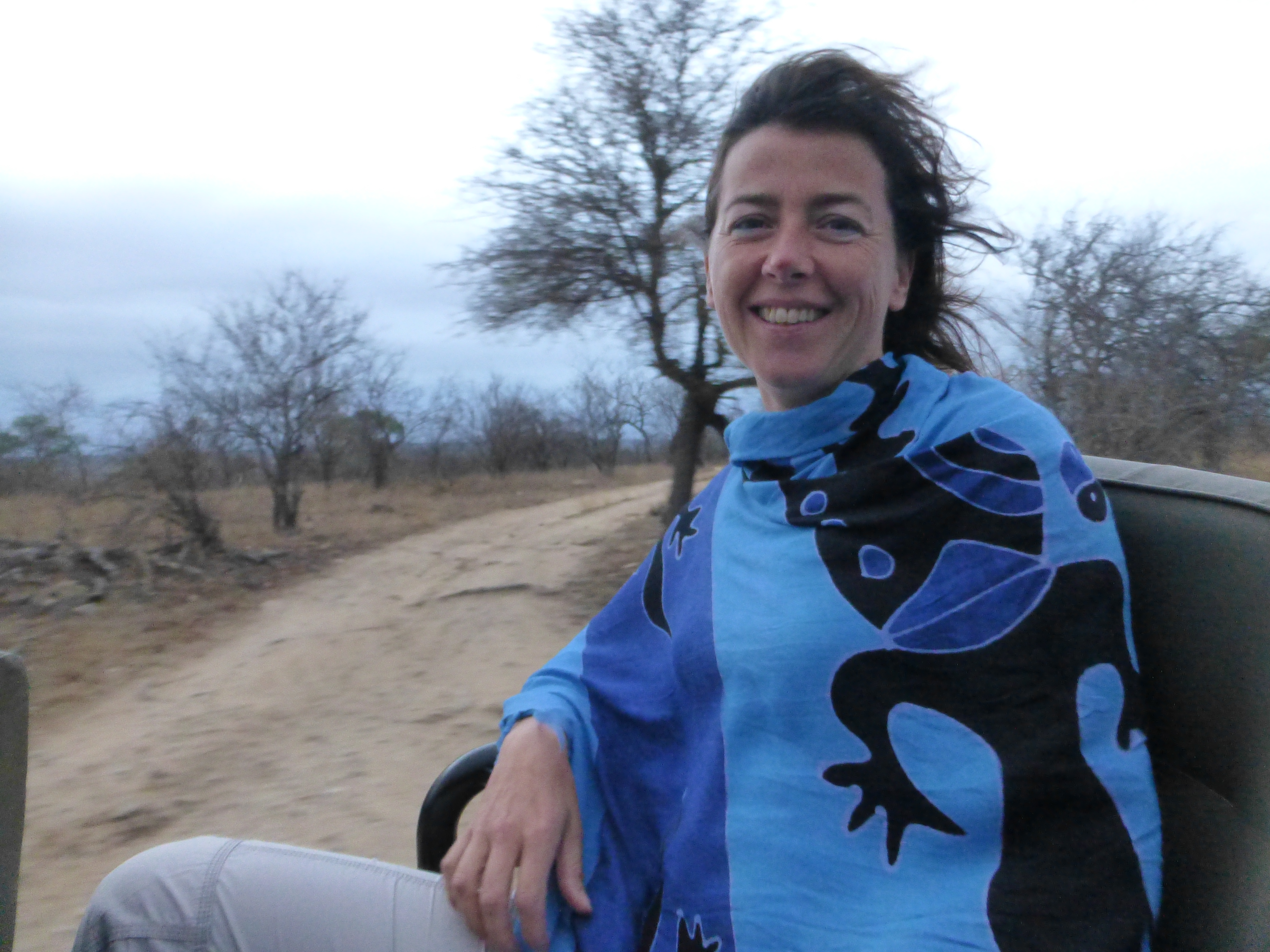 It was still a bit dark when we left. We started to drive and on top of a open 4 wheel drive it gets really cold. Luckily I had my sarong from Thailand with me and wrapped it around me. We were driving for about 10 minutes when we saw a couple of zebras in the woods. It was still to dark to get some good pictures.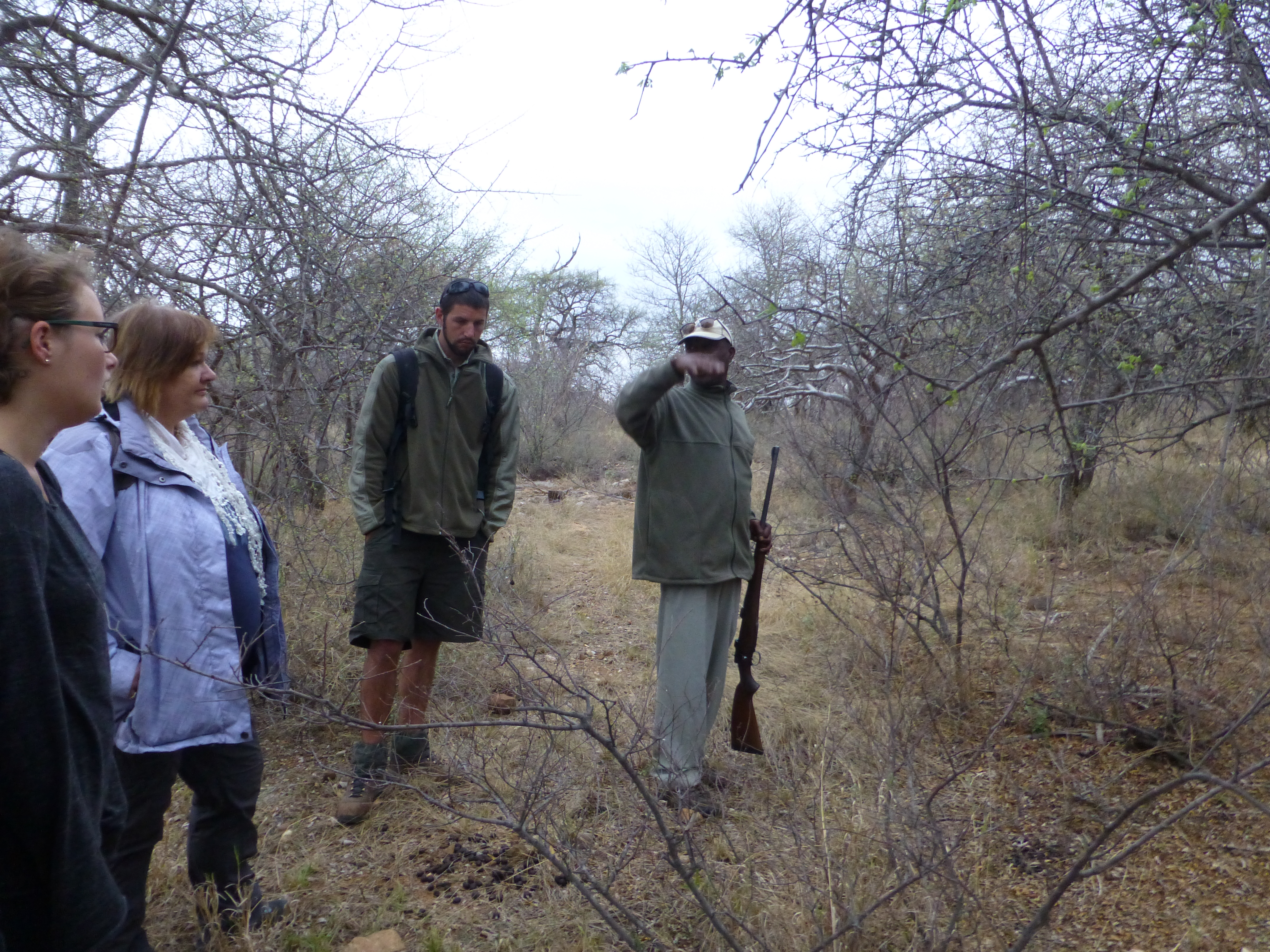 Early Morning Walk- Tremisana Lodge
We went on and got off at a crossroad. We just starting to walk into the area. There was a guide with us and a armed ranger. The only rules were…walk in single line and never start to run! Listen to what the ranger or guide will tell you if we have an encounter with an animal. If you walk in a single line the animal we would encouter will not see that we are a group but will only see small 1 shape. The second rule: Don't start running. An animal would start to chase you and start to attack you because they are predators and this is the behaviour they are use to of their prey.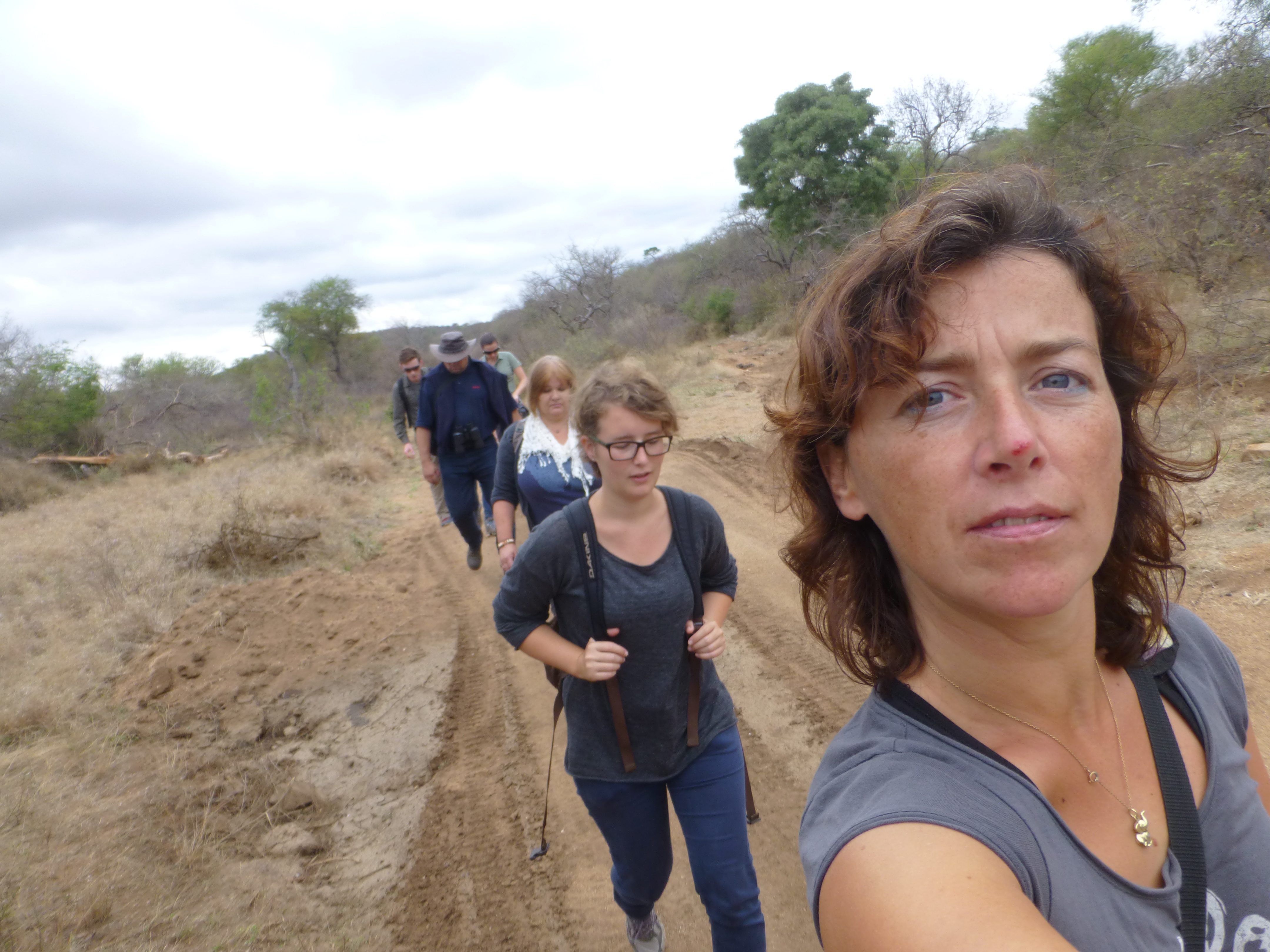 It was clouded so I don't have pictures of a magnificent sunrise this morning 🙂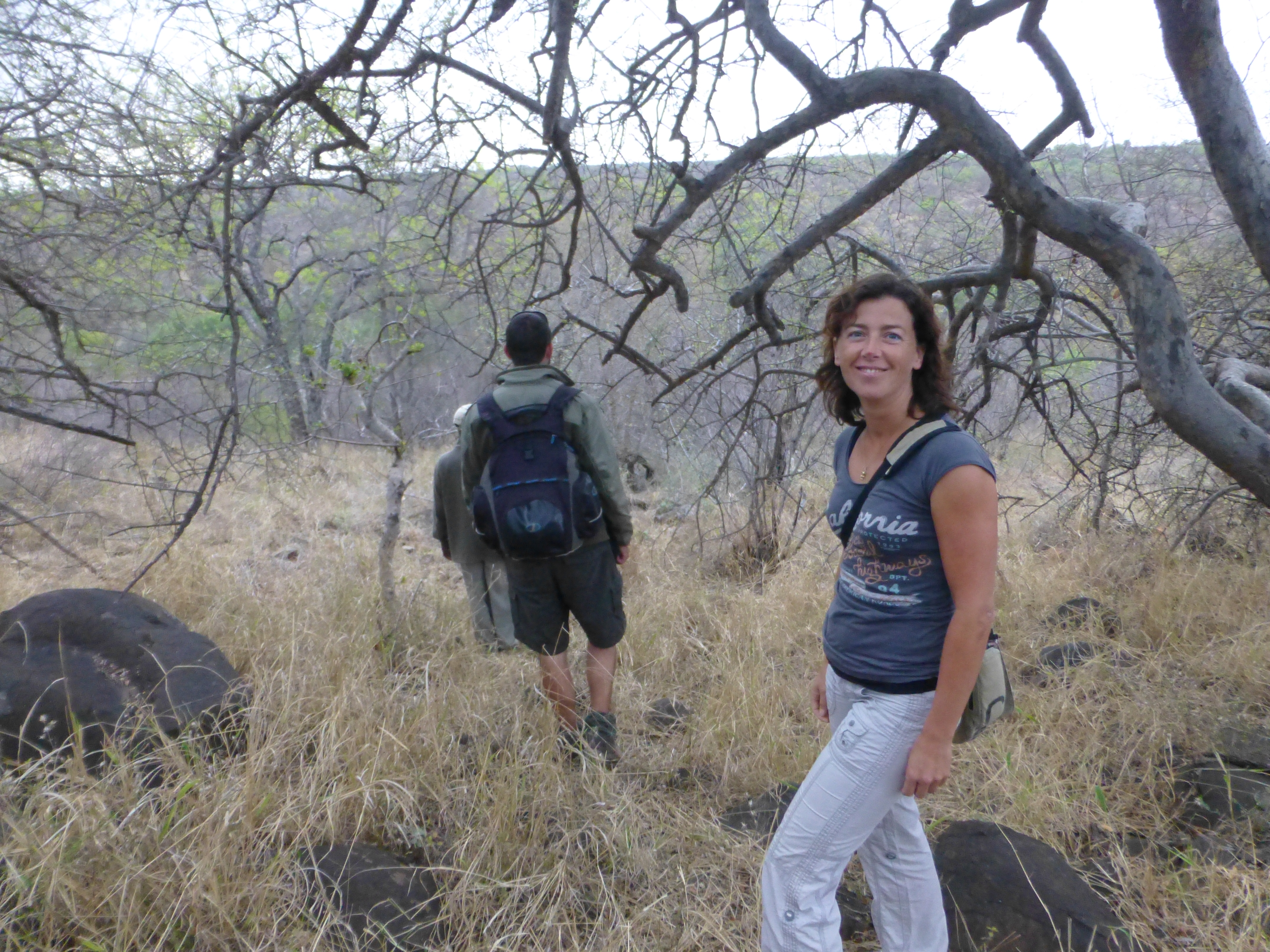 It is great to see the day starting and hearing all the birds singing. The ranger walked away from us all the time and our guide starting telling us how to interpreted some of the tracks we saw on the ground. I did make pictures of them but it's was hard to see in the sand. We saw tracks of the elephant, giraffe, lion and also the leopard. That was great ofcourse. Knowing these animals did walked here just a few hours ago….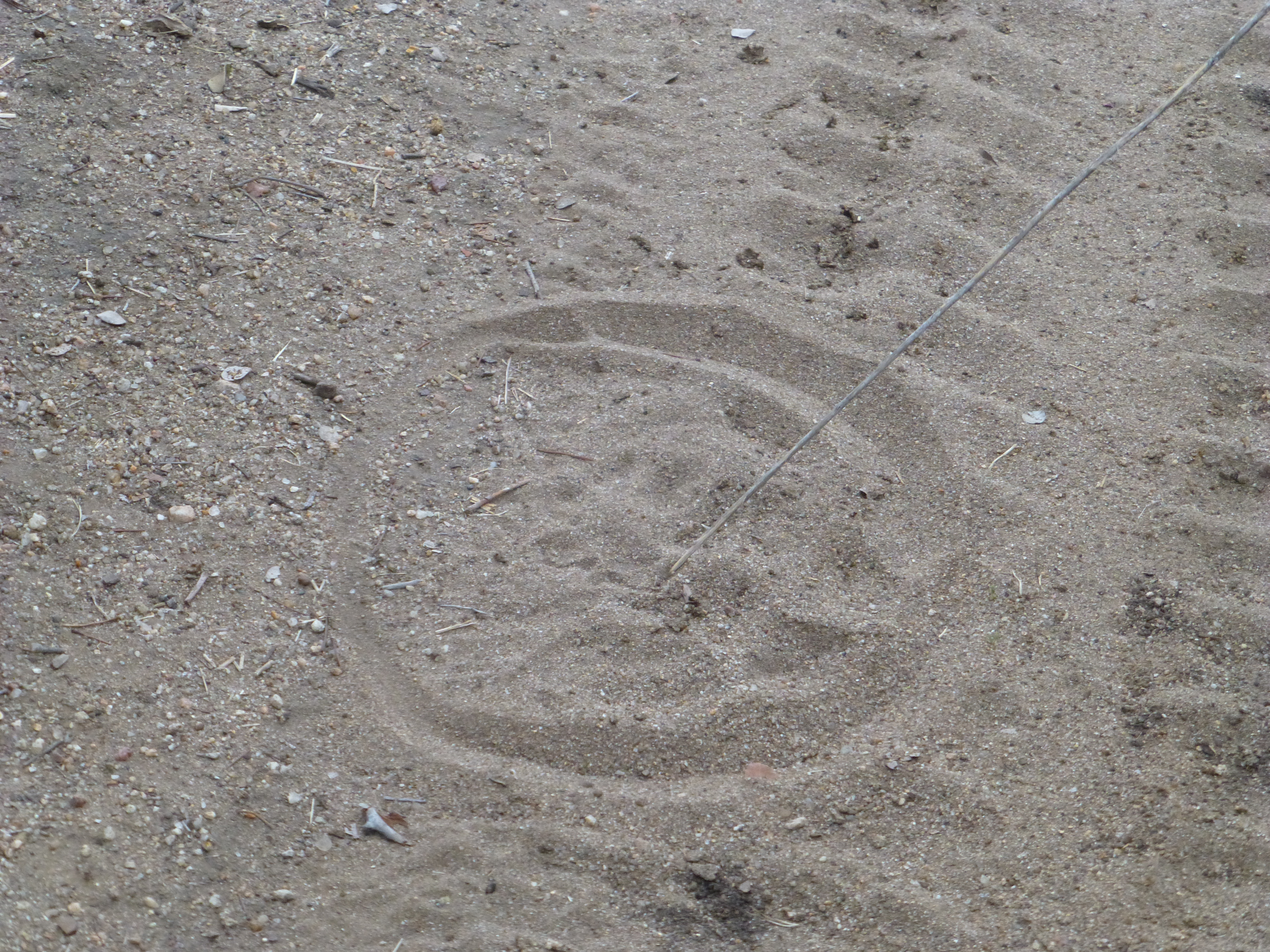 You only see it because they point it to you….and still….hard to see
The guide also explained some of the feces we saw. He told about the Rhino, he has certain places where he makes sure that his feces are all over the place. This to mark his territory for other rhinos. Especially to tell the other males that this is his territory but also to lure the females into his territory. Hoping they like the scent and will stay with him.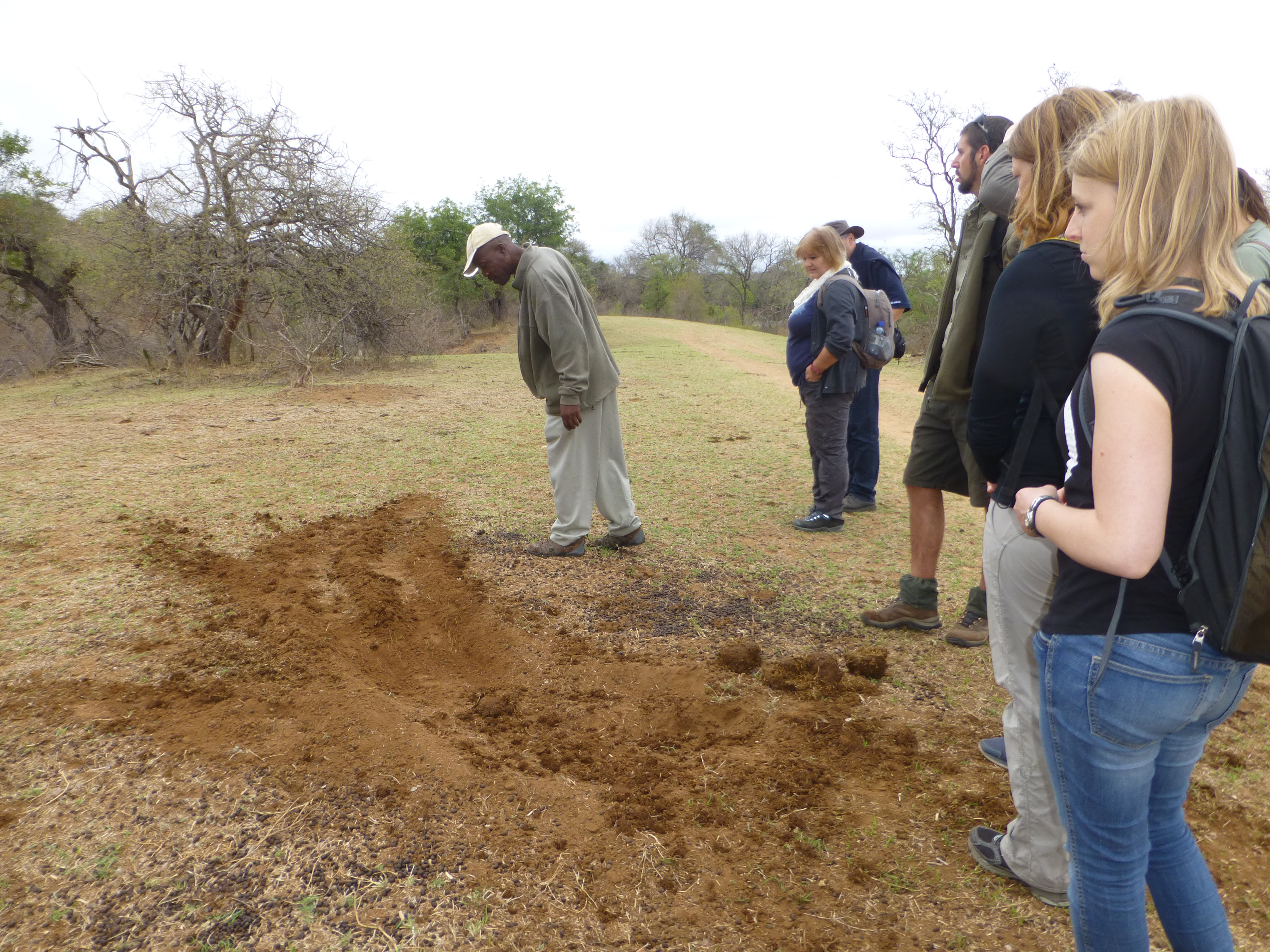 At some point we entered the river, there we saw some monkeys running away from us. They are very scared and shy, I heard them already but they see and hear us also and are back in the trees and wilderniss before we can spot them. And because they make such a fuss of us…all the other animals like steenbok, impala were also gone 🙁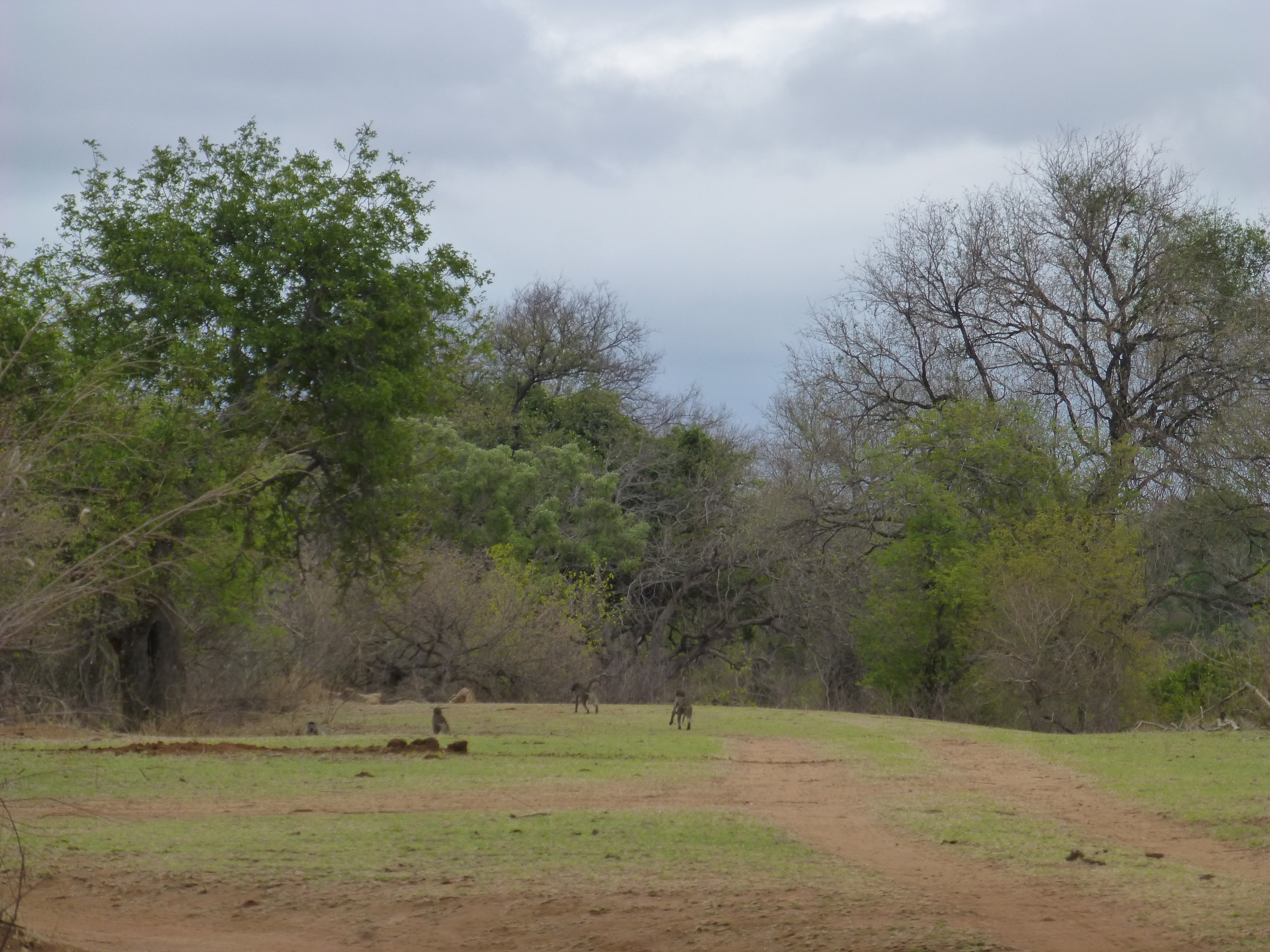 You can see some running monkies 🙂
At the river we got a small bag with some food. Great! We got some fruit and cookies. We had a great spot on the river bank, sitting on the rocks we could see a couple of hippos on the left side, a crocodile on the right hand side and behind that one a African Fish Eagle in the tree!! How great is that!!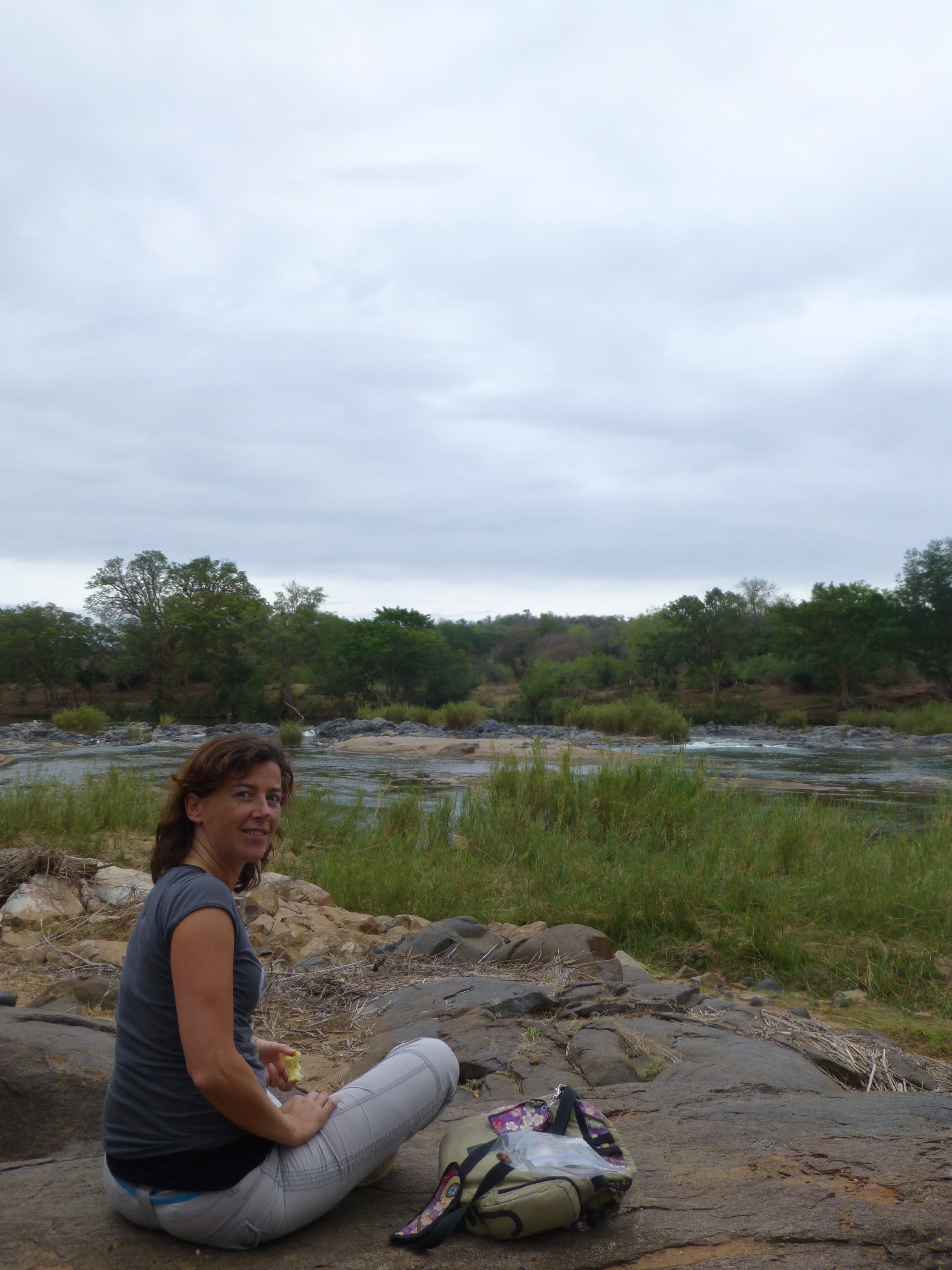 I love this moment! It was so quiet.. relaxed.. and so great!! At a certain point the hippo's came to show themself.
Have you ever had such sighting during your breakfast?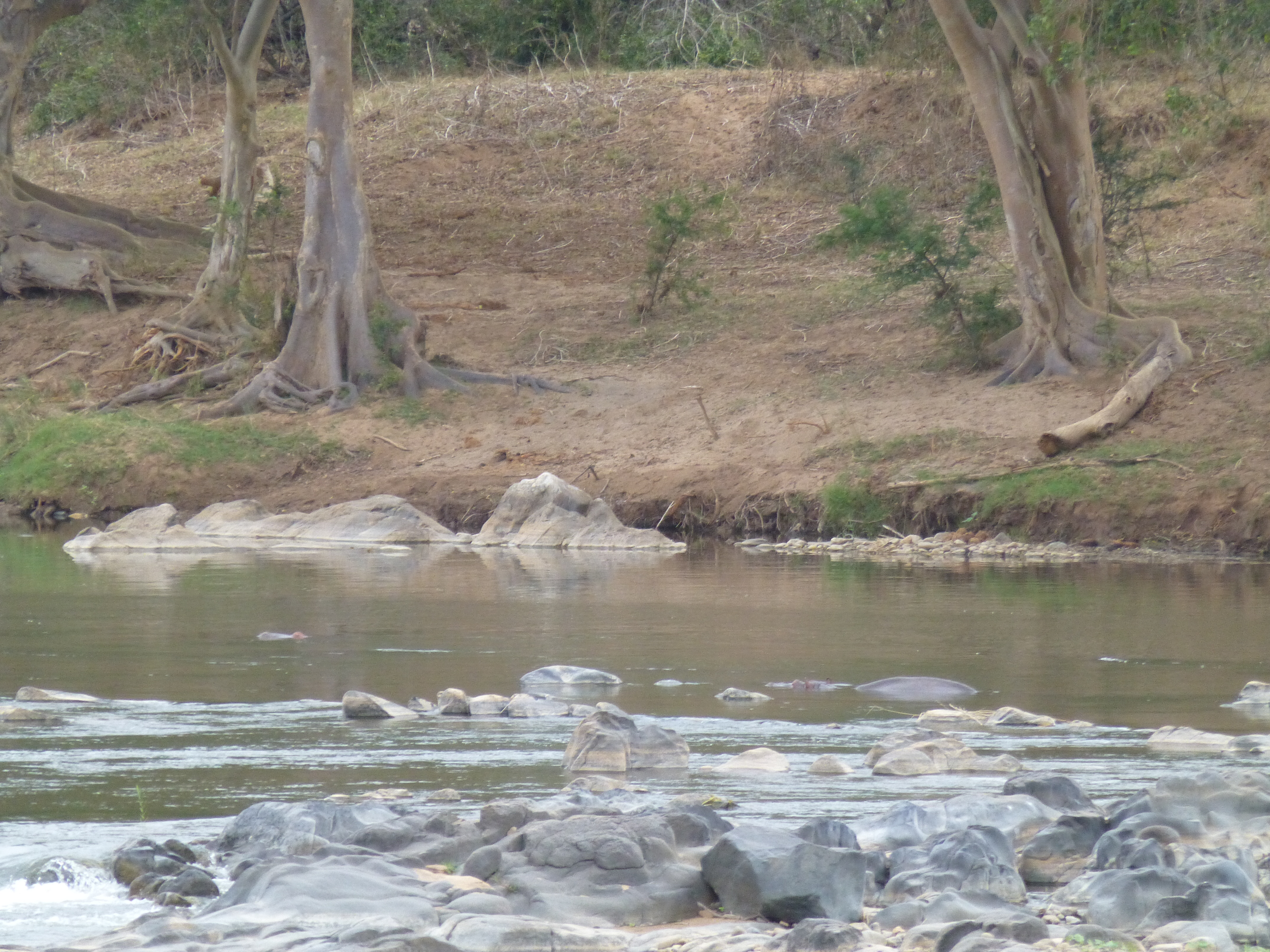 One of the rocks you see is a hippo!!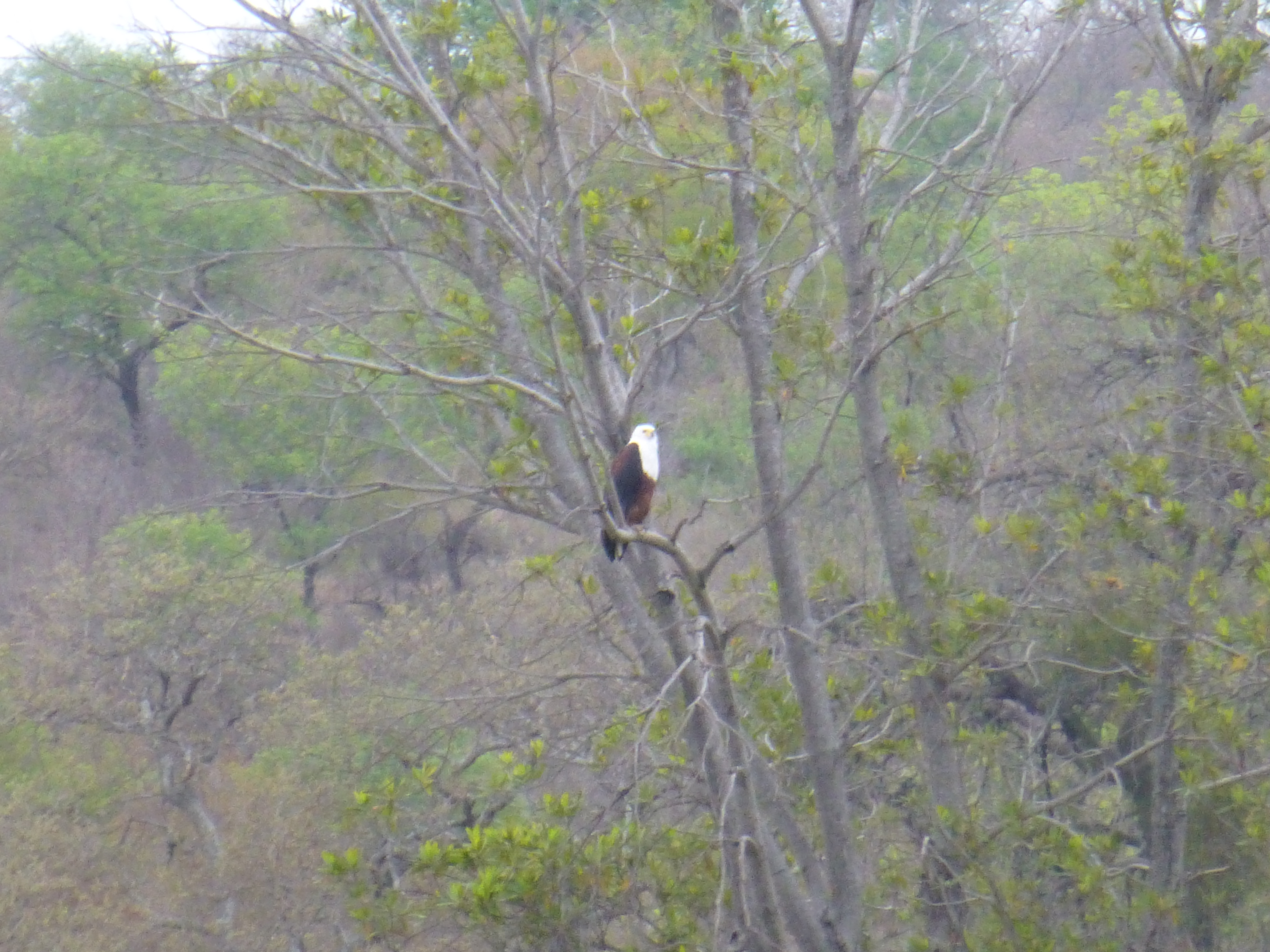 After sitting there for a while, everybody was enjoying the view and the food 🙂 we started to walk again. Back to the vehicle. We came upon some tracks and some great sceneries and flowers. That was a thing I missed…flowers. Not that much colour. All the colours you see are all shades of green and brown…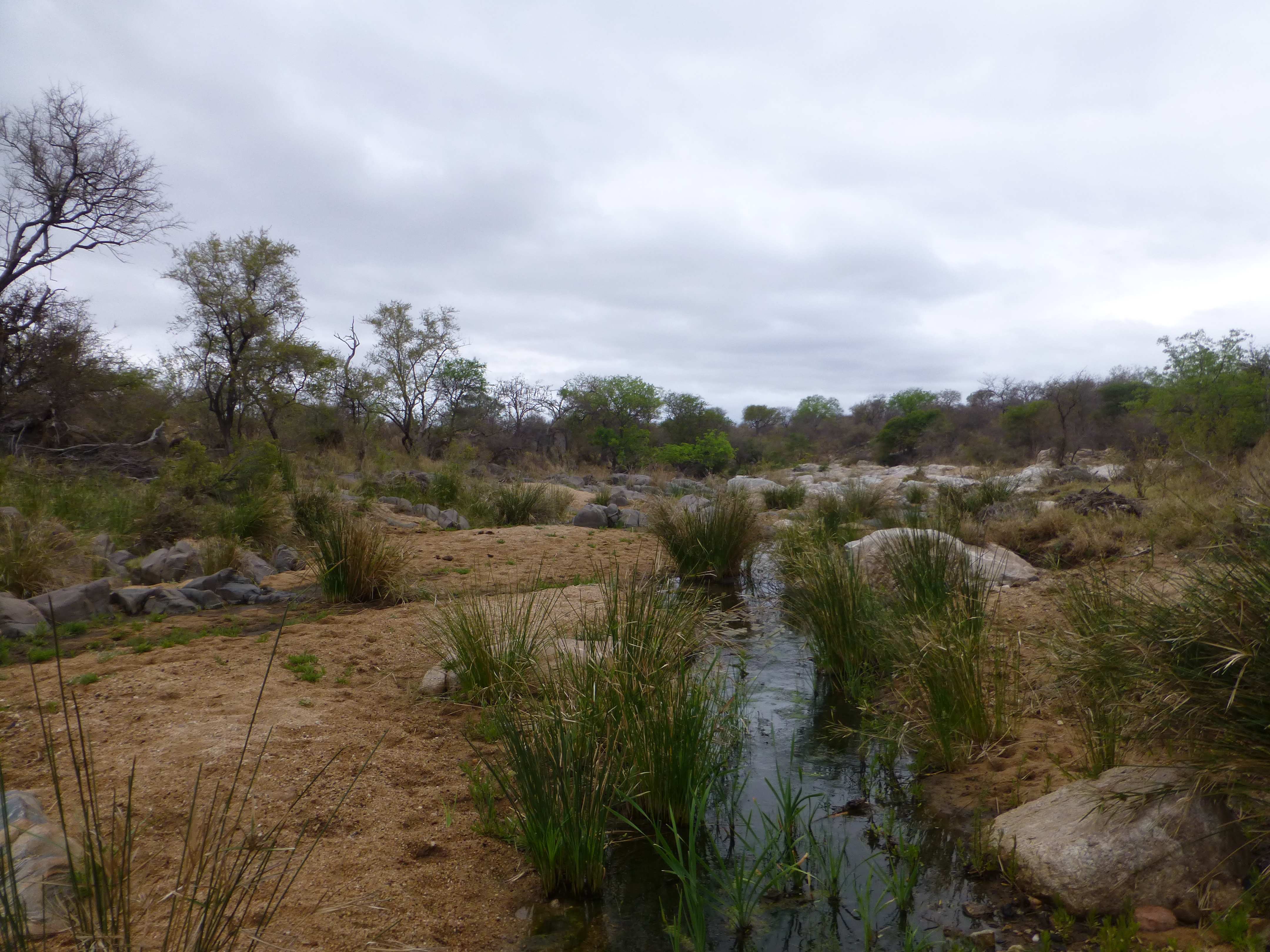 Great early morning walk!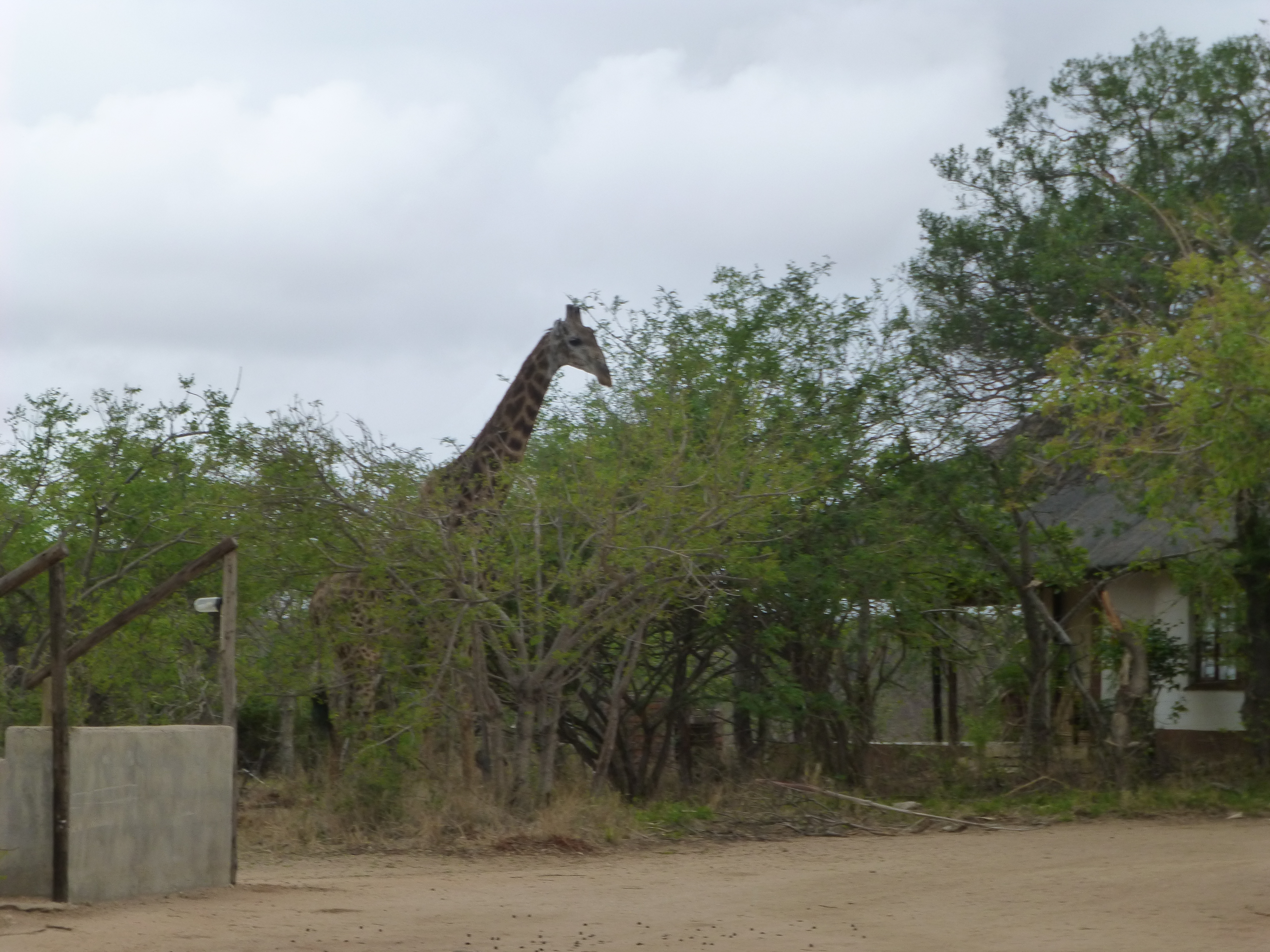 And a warm welcome at Tremisana Lodge 🙂
Read about my first day too
Or my last and Third day of my Wildlife Adventure!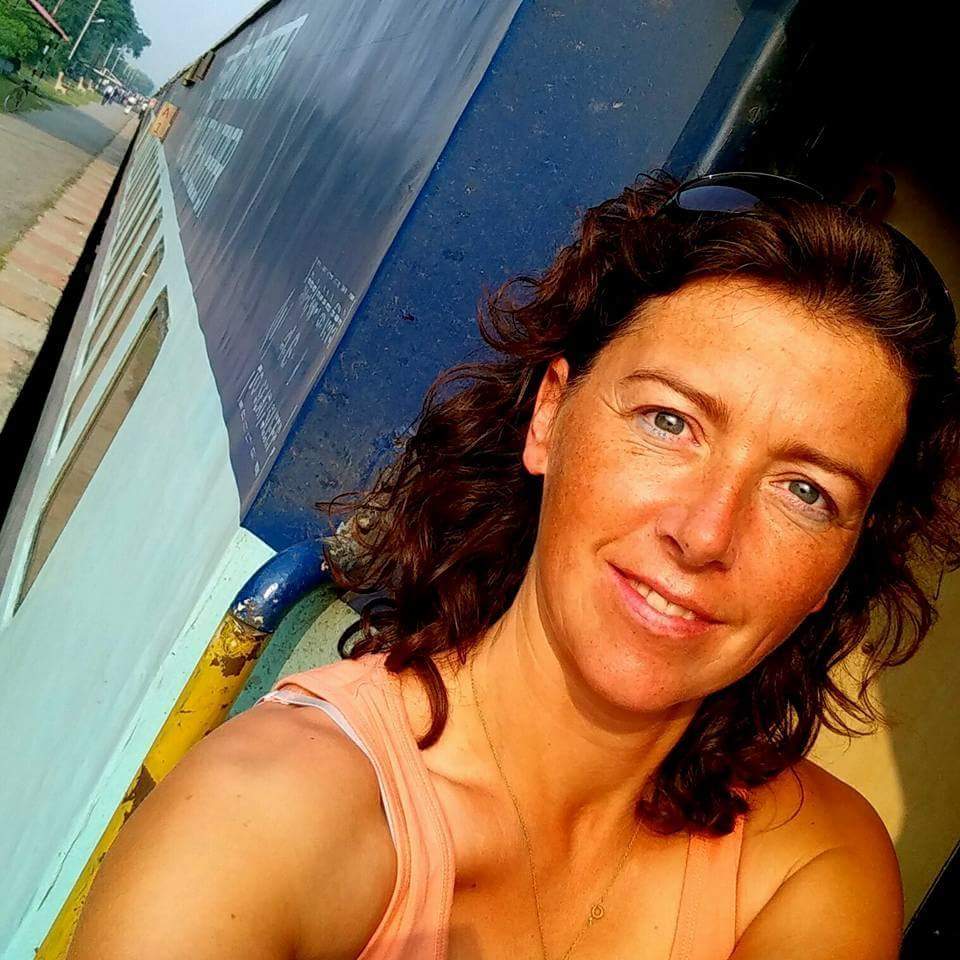 Jacomijn is een politieagent uit Nederland die jou graag laat zien hoe je veilig, actief en gezond de wereld kan over reizen. Safe and Healthy travel is a MUST