What to do in Divundu, Rundu & Kwando, Namibia – Lodging in the Kavango Region & Caprivi Strip – Adventurous Travel Namibia
|
What to do in Divundu and the Kavango region… After my brief flirtation with Botswana, I came back into Namibia via the Caprivi Strip. After the many rains I was looking for sunny and dry weather and found a nice spot at the Bush Camp of Camp Kwando. I was a few metres away from the Kwando River and the manager gave me a bell in case a hippo came out of the water and I needed help.
How adventurous can your trip be huh?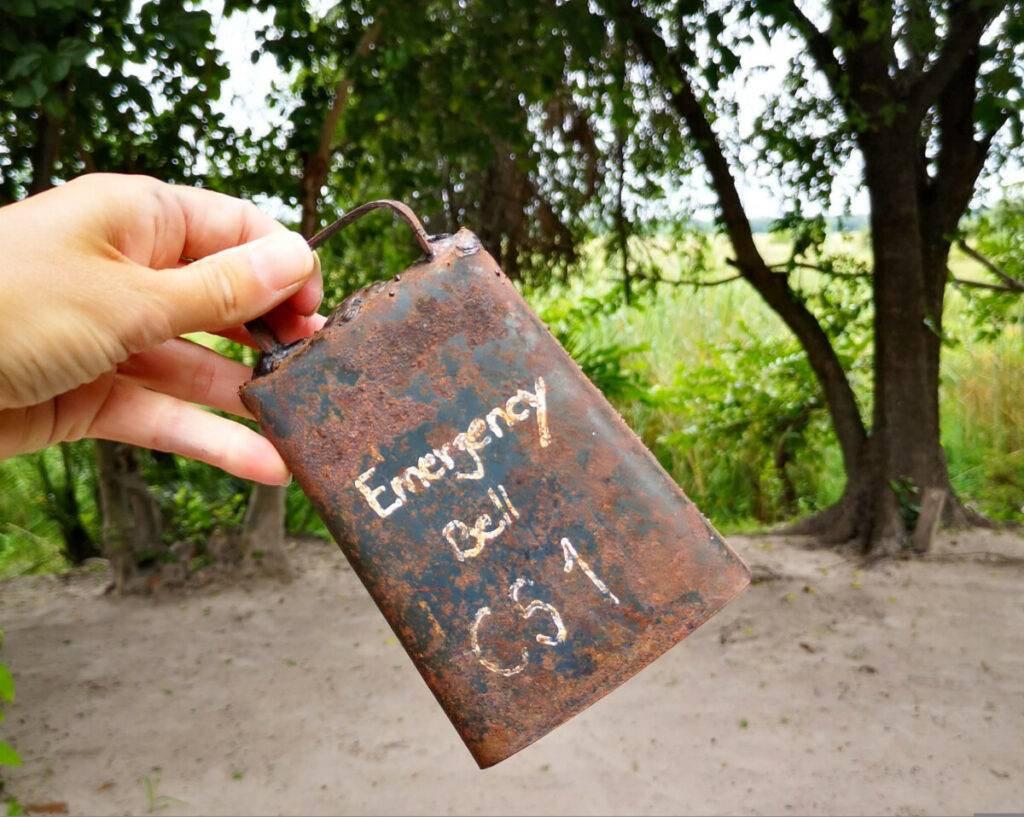 After two nights, I drove on and arrived in the Kavango region of Namibia. In this blog, I will describe these 3 places that I visited and give you tips on which trips you should definitely take. What to do in Divundu, Rundu and Kwando?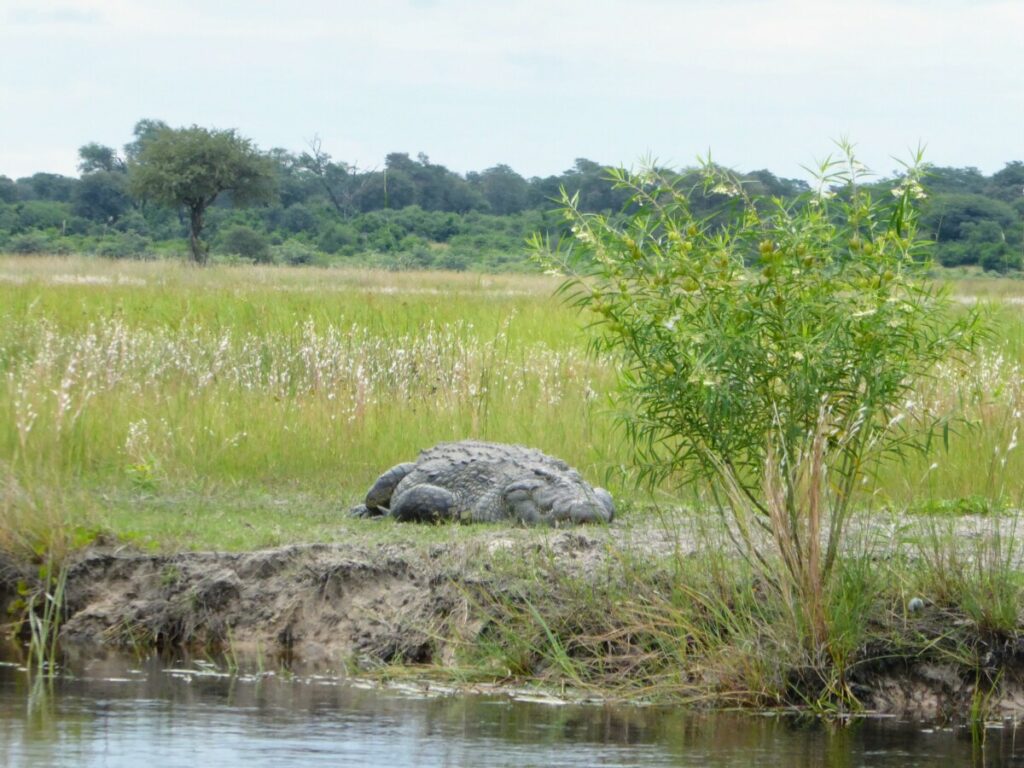 What to do in Divundu, Rundu & Kwando, Namibia
Lodging in the Kavango Region & Caprivi Strip
Adventurous Travel Namibia
The Kavango region and Caprivi Strip lie at the very top of Namibia, the line that protrudes from the large map on the right. They border Angola at the top, Zambia to the right and Botswana below that.

Because there are several rivers running through this strip, there is lush nature to be found. A variety of birds and a lot of wildlife can be found here. So if you want to go on safari, this is the place to be.
Kwando River – Bush Camp
At Kwando, I was sitting on the Kwando River and was warned about the hippos. I had to see them, of course! I booked a boat trip on the Kwando River for the late afternoon. As it was very quiet during the corona period in early 2021, I had the boat to myself but an employee of the camp could also come along. He didn't come on the boat that often and I also saw the hippos up close. How nice!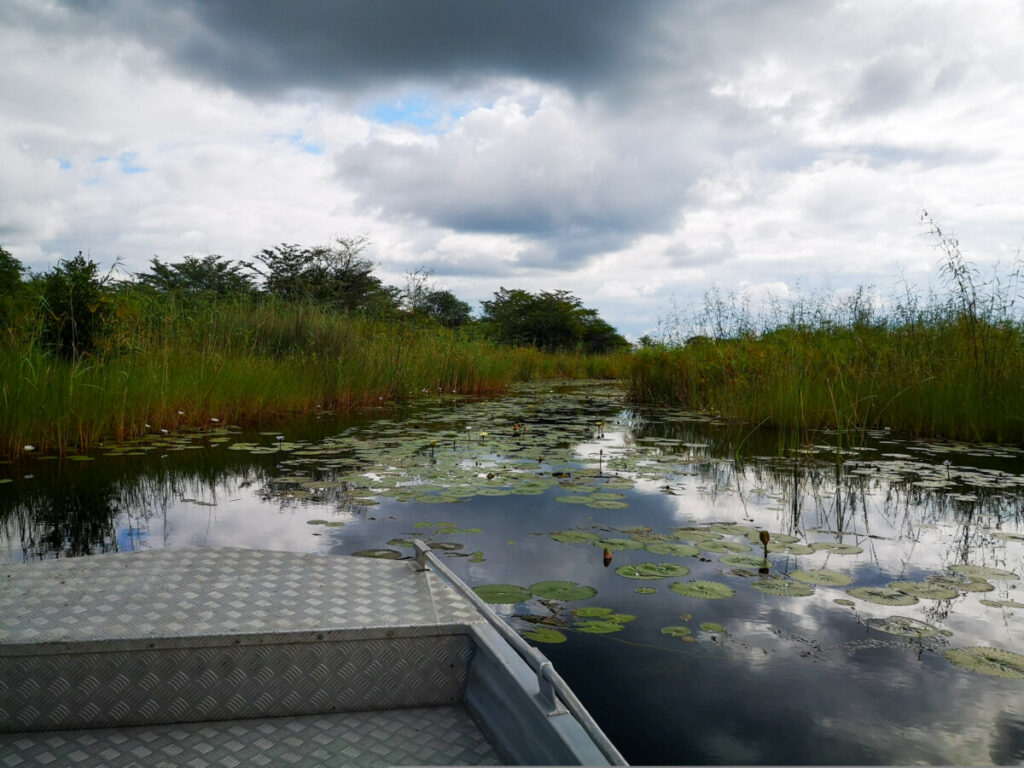 From the camp, we made a beautiful trip on the Kwando River. And of course, I saw many hippos, which we sometimes came close to and sometimes watched from a distance. Often, the groups of hippos consist of a number of females and a male. The male must of course show that he protects the group and so we saw a lot of defence techniques of these hippos. Quite impressive. When you see how fast such an enormous animal can move, you realise how vulnerable we as humans are.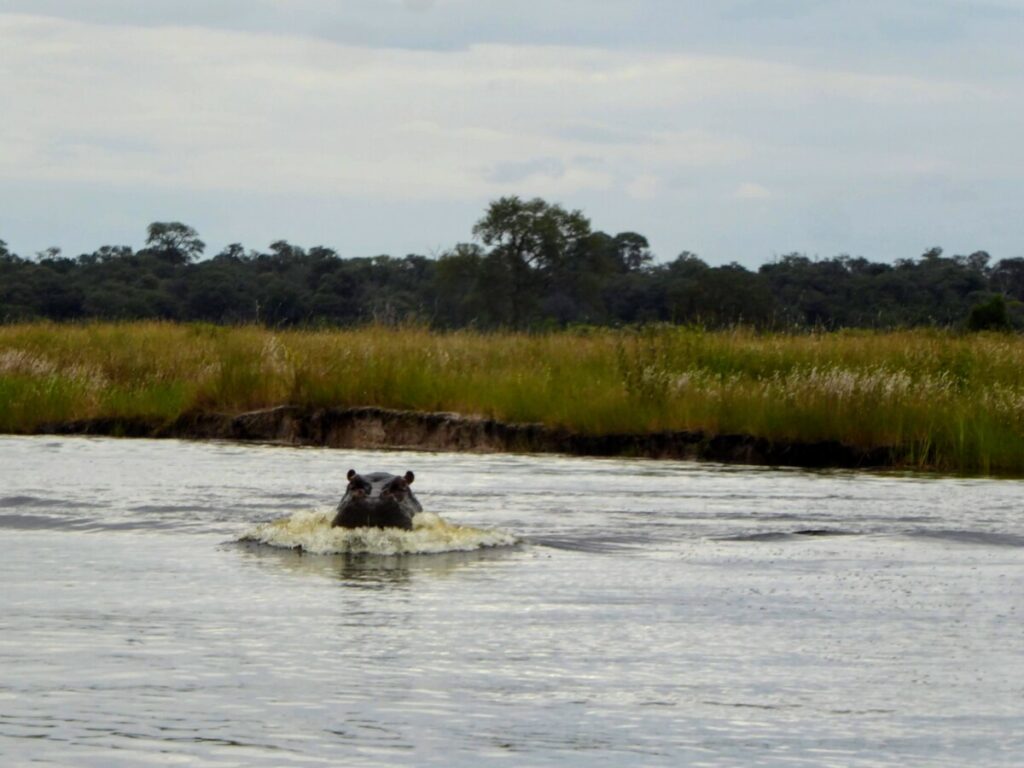 Worldwide, more than 500 people a year are killed by hippos, I read. It is ranked 8 out of the 10 most deadly animals in the world.
Especially when a hippo came up under our boat, and I really screamed like a girl…, sometimes it's good that you don't know everything and aren't afraid of everything. (See film below) What will come will come and we will do what we can when the time comes. That's a bit of my motto and it doesn't mean that I step rashly into situations that I can't foresee. Sometimes things cannot be predicted and not all danger can be ruled out in your life. These are personal considerations, of course.
It's a shame that I then turn off the camera instead of continuing to film. Of course, everything turned out fine, the boat went back and forth a bit but it was not much more than that.
What else we saw during this boat trip were of course many birds. But also a huge crocodile, the biggest I have seen in my life. Also some goats at the side of the water. As soon as you come close, they have left, of course.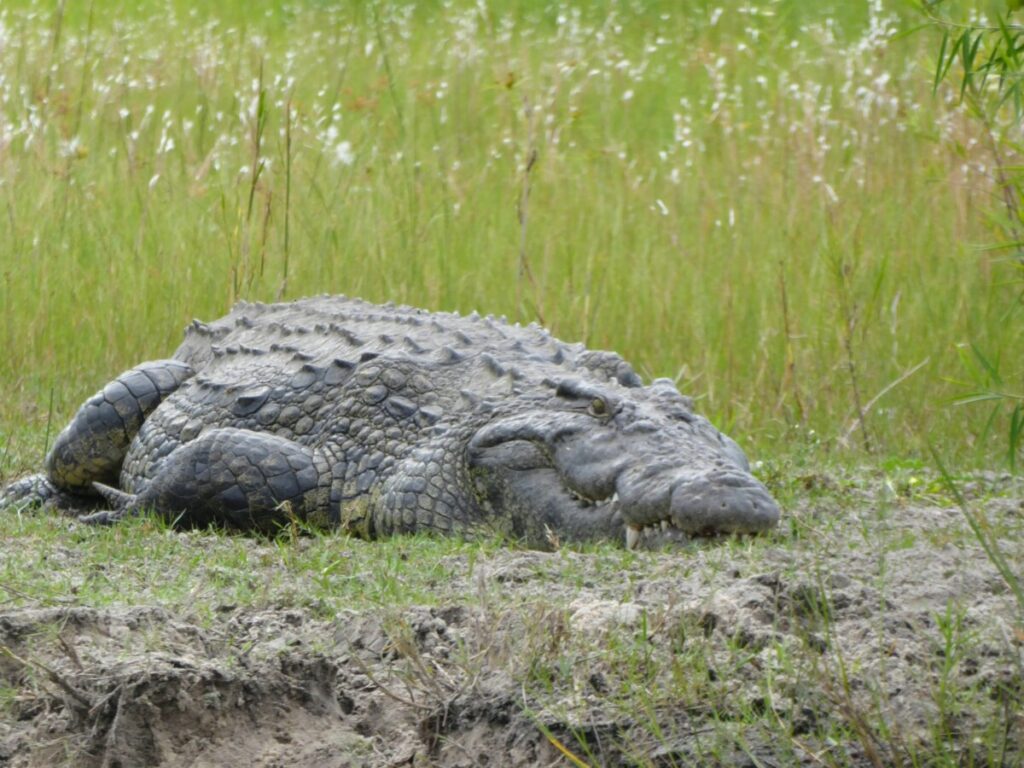 But also take your time for the little insects that you can see walking around from your armchair. I find them fascinating and they have the most beautiful colours and incredibly odd shapes!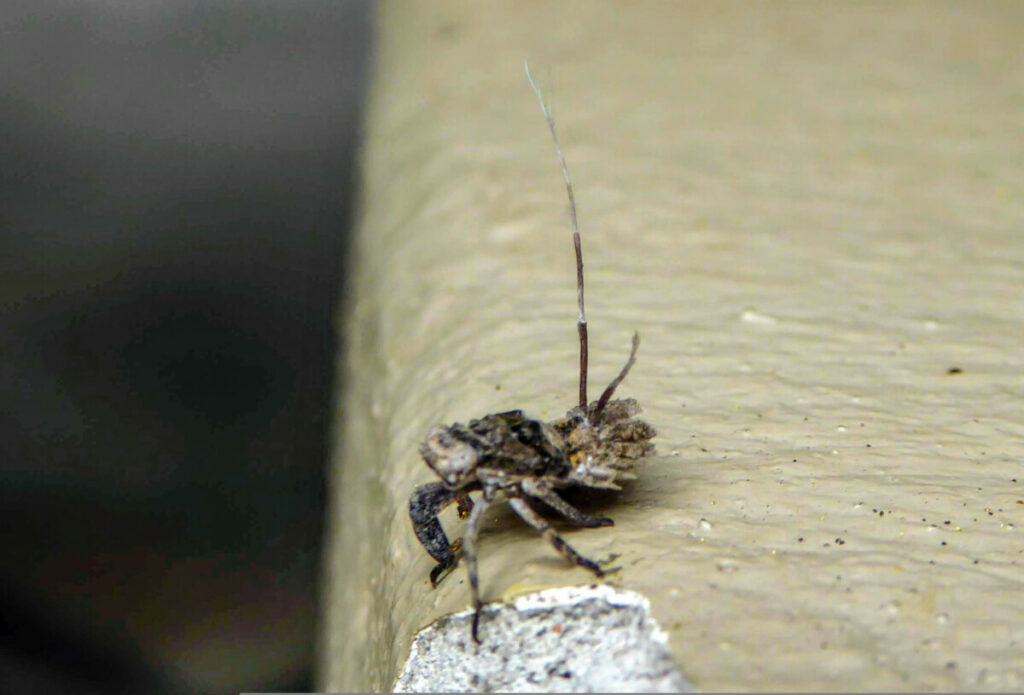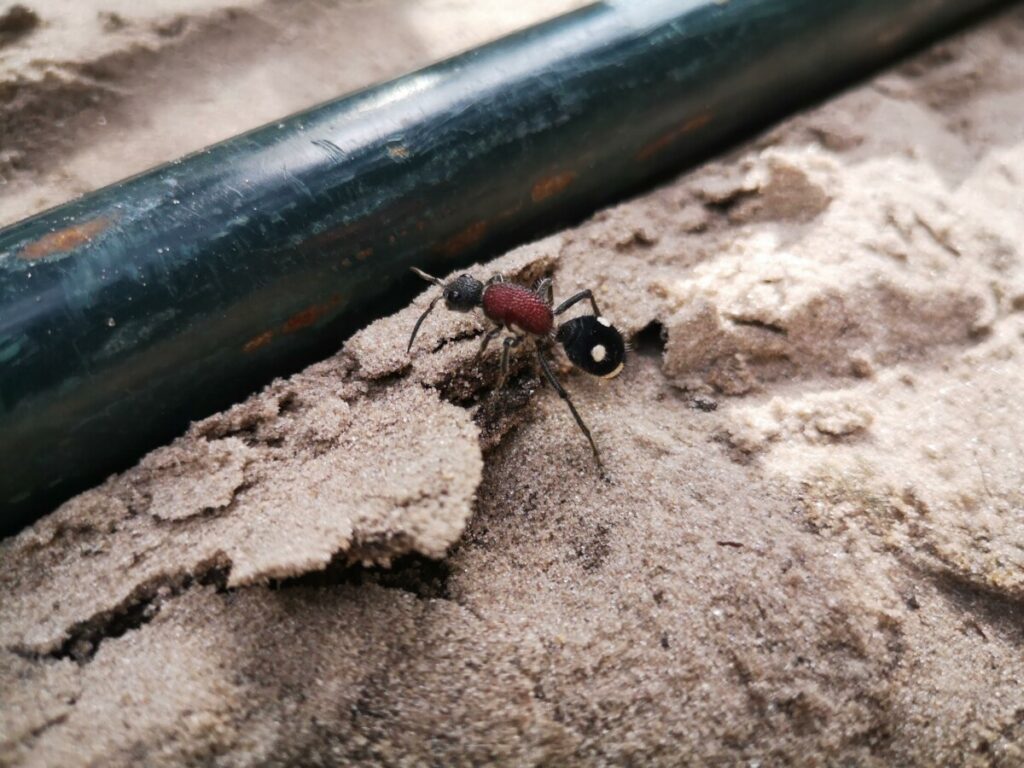 What to do in Divundu – Popa Falls
Divundu – Popa Falls
Driving from Kwando to Divundu, I came across an elephant on the way. It was a bit off the road but I had spotted it! I also came across a large lizard sitting on the tarmac. Must have been nice and warm but he was taking a lot of risks with it.  Just before I reached Divundu, I suddenly saw the sign Popa Falls on the left of the road.
Of course, I had read about Popa Falls in my app under what to do in Divundu. (Travelkey Android app was during my whole trip filled with information about the places I visited, a service from Explore Namibia when you book with them).
Of course, I would not let that pass me and so I turned off. I ended up at a car park where I was taken care of by a local boy who worked here as a guide. There had been a resort there and it had been taken over by a local tribe and with money from a rich person they were now building it, he explained to me. Namibia itself did not help them and for years Popa Falls could not be seen well from this side. Now a beautiful new resort was built, beautiful paths were laid and campsites were situated along the water. I later heard from German Namibian Alik, whom I met at Etosha, that he spent a night here a few days later.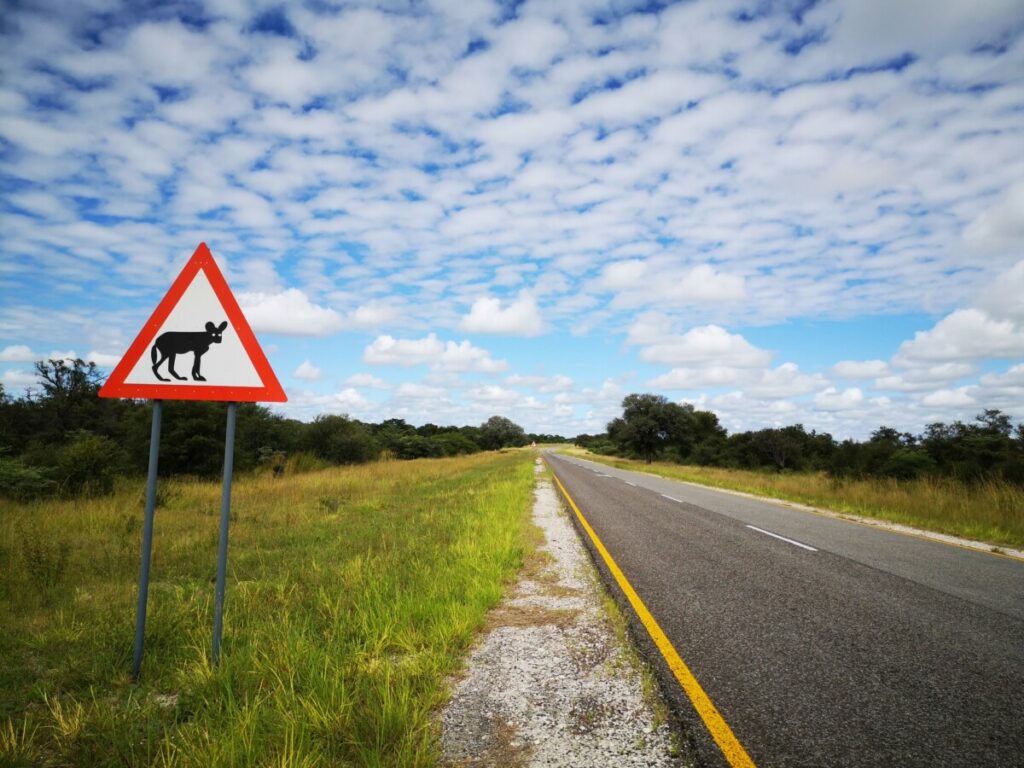 Popa Falls – Caprivi strip – Namibia
I got a nice explanation about the nature and background of this place as he led me to Popa Falls. It is a beautiful area and the river makes a nice acceleration here. It is not comparable to Epupa Falls and more than a few nice but small rapids it is not. Here and there, you can see and hear the hippos. It is very green again and I love this place. Unfortunately, the restaurant is not open, otherwise I would have sat there for an hour to enjoy a cappuccino and the view.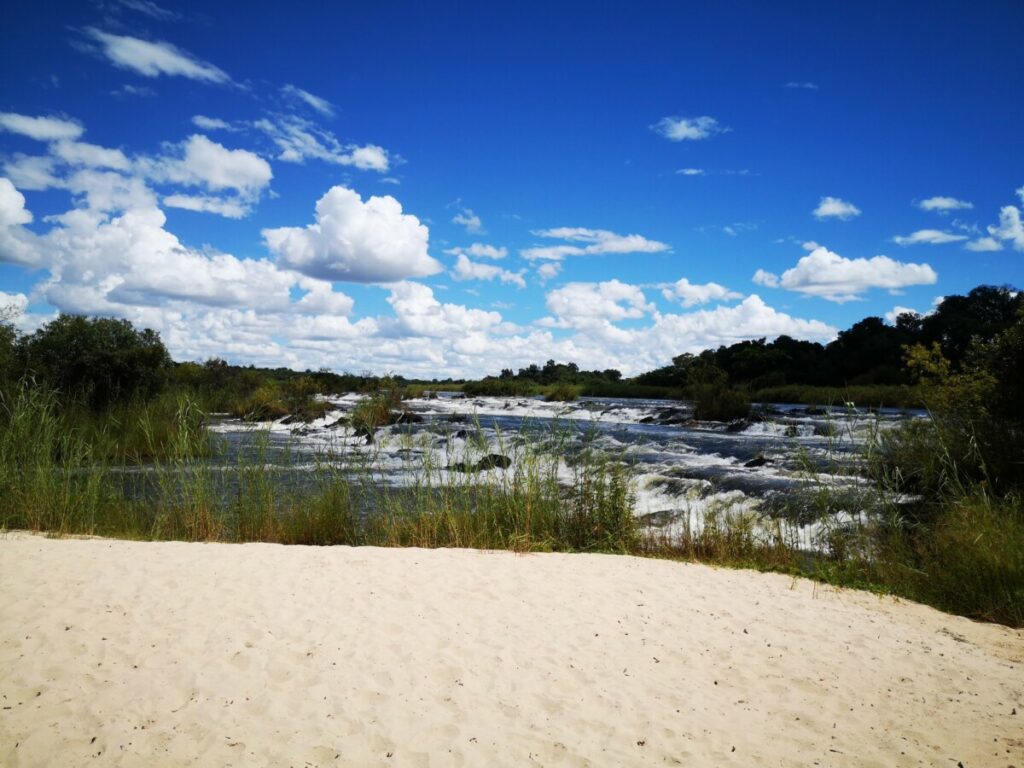 After this, I drove on to check in at Nunda River Campsite to stay for two nights. I was very happy when I saw the nice terrace. After I had parked my car, I spent the afternoon here. By the water, in the shade and with a nice cappuccino.
What more could you want? Every time I saw a hippo coming up in the distance and you can hear them even more.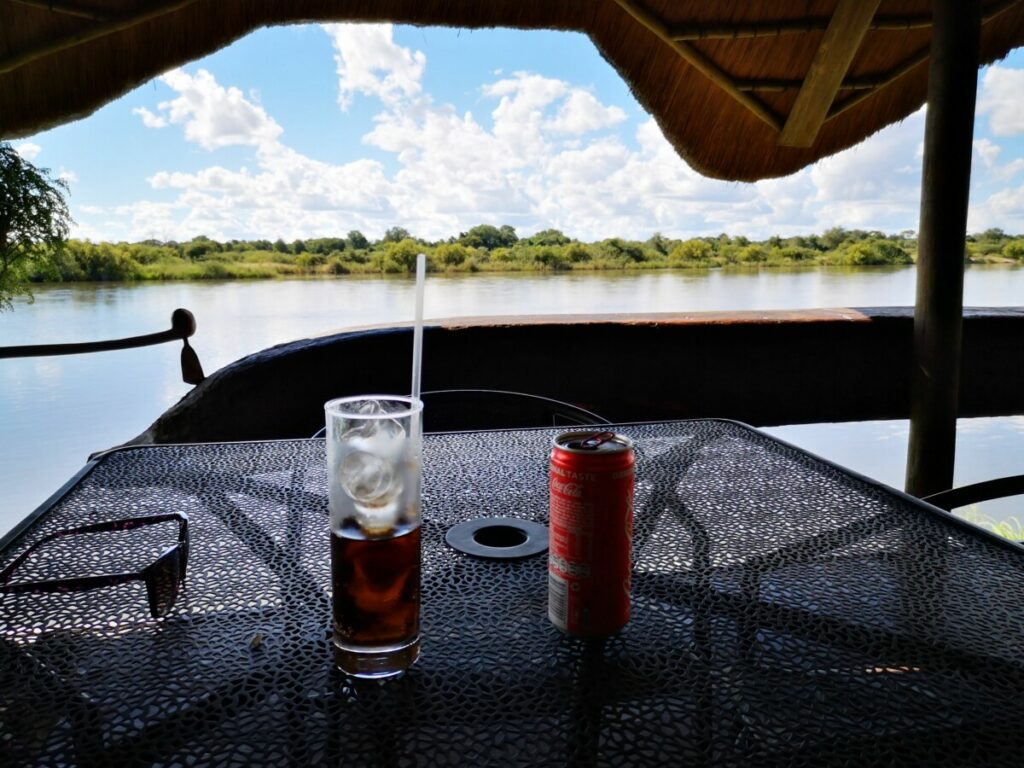 And at sunset, I found it even more beautiful. My campsite was not at the water's edge but the one at the water's edge was not occupied. So I sat down there with my plate of home-made food. The sun was setting, I looked through the high grass over the water and saw some movement in the distance every now and then. And that sound of the hippopotamus…you never forget it.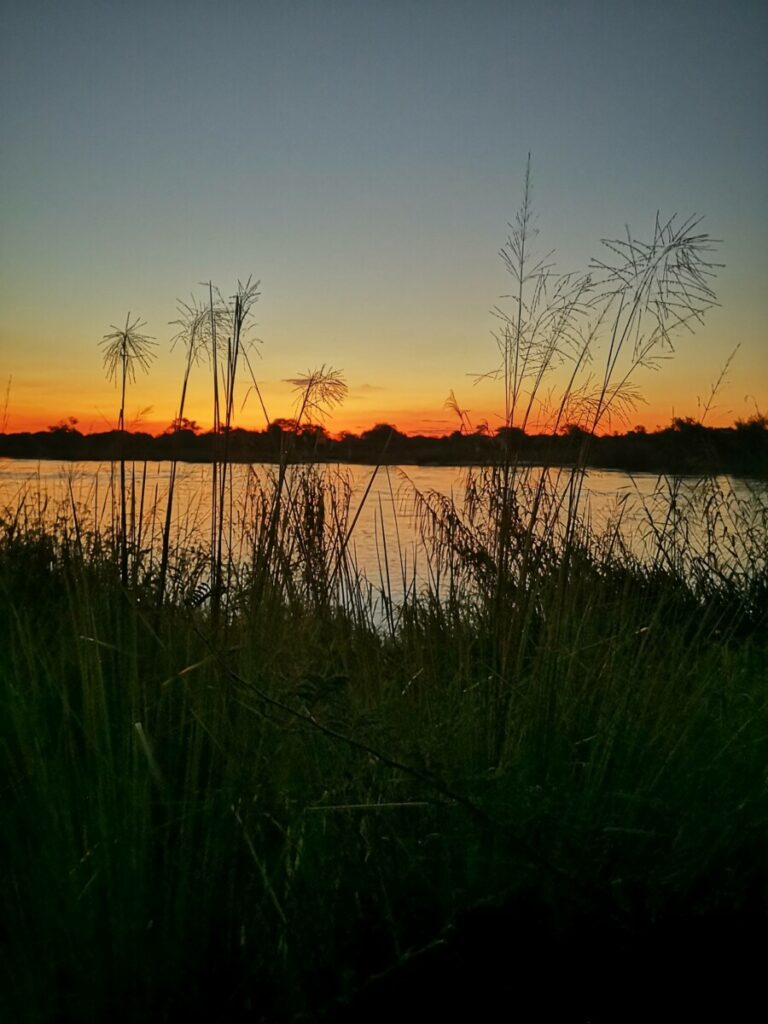 What to do in Divundu – Bwabwata NP – Namibia
The next morning, I had signed up for a safari from Nunda River. It's great to be on the road with a group of people in a safari car and a guide who watches out for you and drives. I hadn't done this yet during my whole trip. Also, hearing some information about the place without looking it up on the internet was very nice. I could sit on the back of my chair so that I had a good view outside and in all directions. Very nice!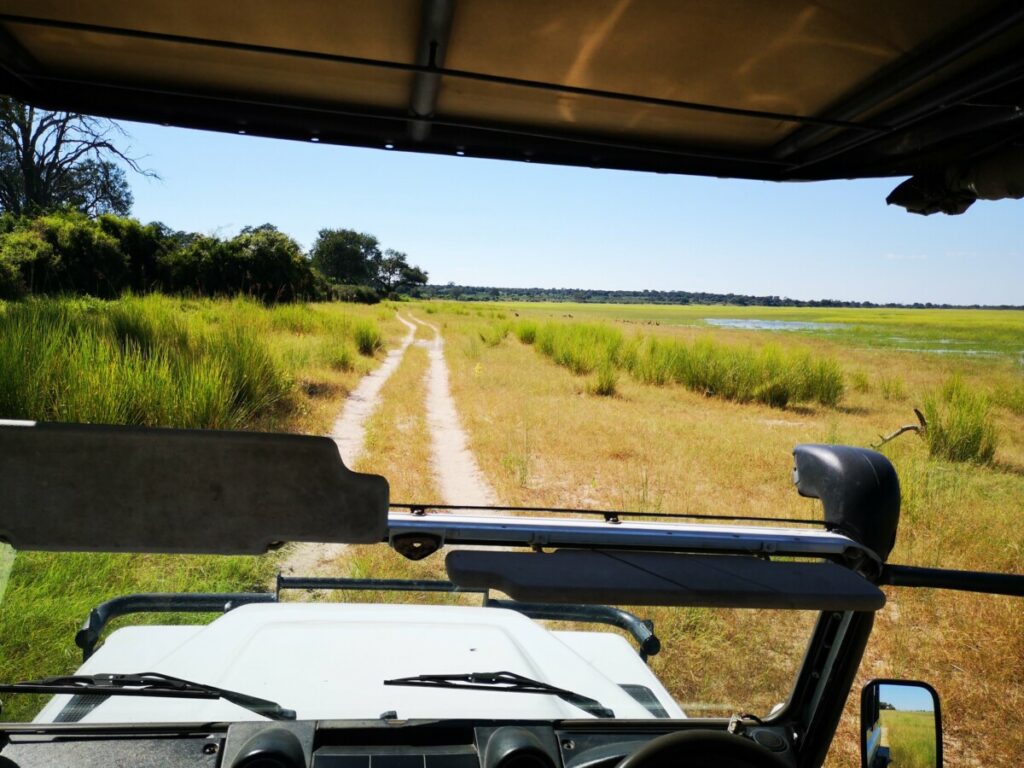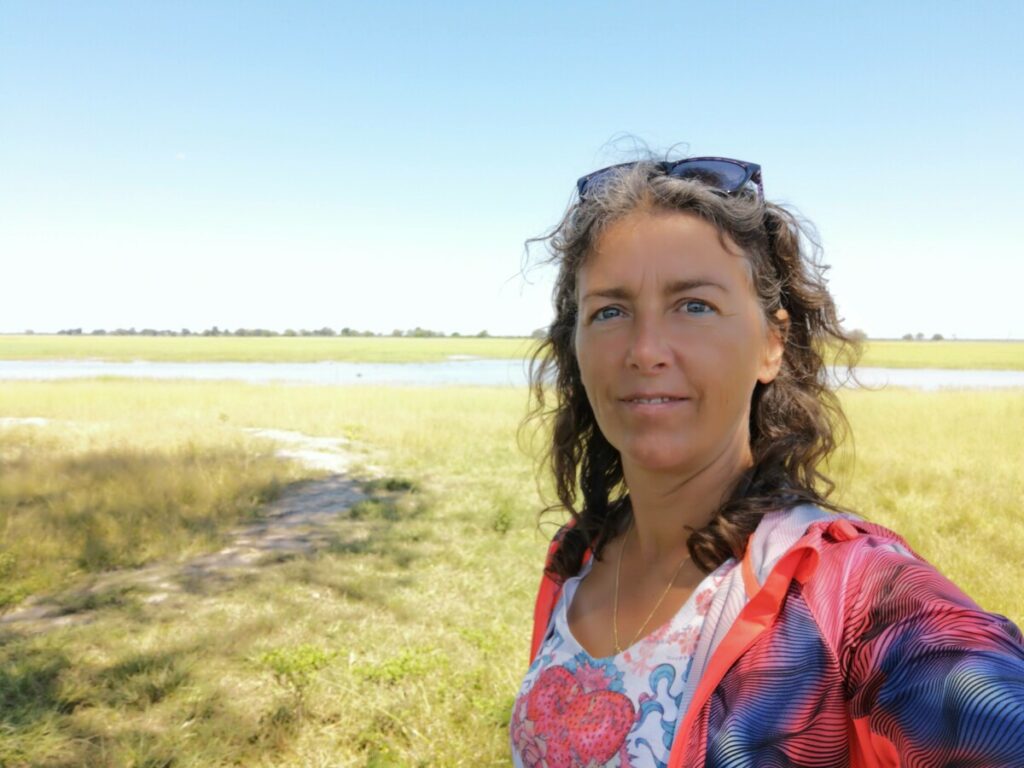 For this visit, we crossed the river again and dived into the park a bit further on the right. I had driven past this the day before as well. We did see a lot of buck and some water buffalo. There was also a wild boar running in front of our car for a while, with a couple of little ones, very nice to see. Finally, we stopped at the water's edge, where of course a lot of hippos were in the river. Also in a tree where we were standing we saw some monkeys.
How cute! Of course they were watching us the whole time 🙂 The guide had brought some cooled drinks for us and it was a lovely break in the nature reserve. From the photos I took, I can see that I enjoyed my fellow travellers more than the view. I took few photos and talked a lot that morning.
The next morning, I went on my own to the Bwabwata National Park Mahango Core Area. This is on the same side as Nunda River Campsite. I drove a little further along the river and I would see the signs. I had to go early because then I had the best chance of seeing a leopard. The only one I hadn't seen during the whole trip… And unfortunately, I didn't get to see one this morning either.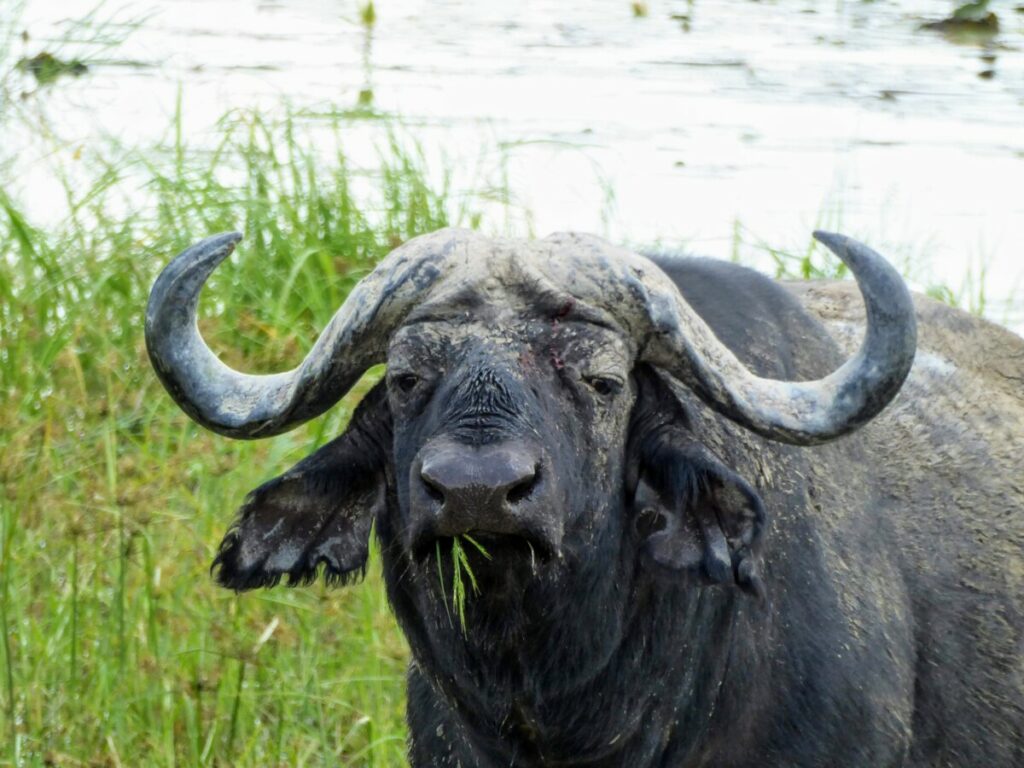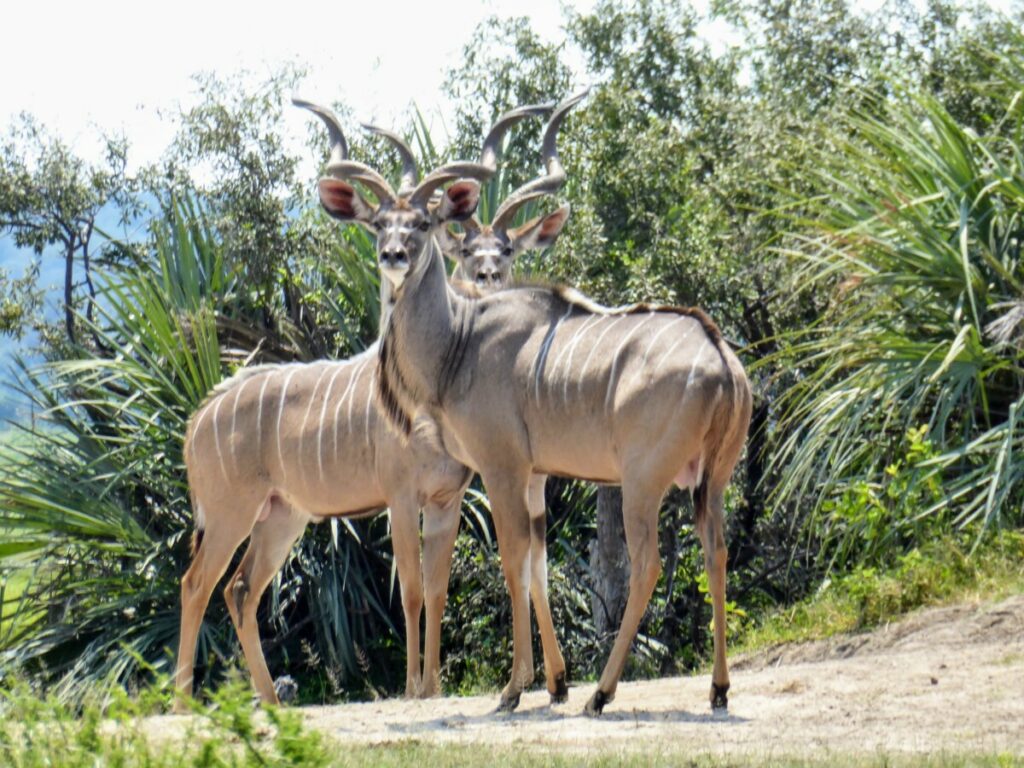 I did see some kudu and water buffalo and finally an elephant from very close range. A couple of them walked past and one showed itself for a bit longer and even came a bit closer. When you are alone there, it gets a bit exciting. So I was quite pleased when another safari car arrived after all and the elephant decided to cross the road and continue its journey on that side. You never know, do you?
Impressive Elephant in de Caprivi strip – Namibia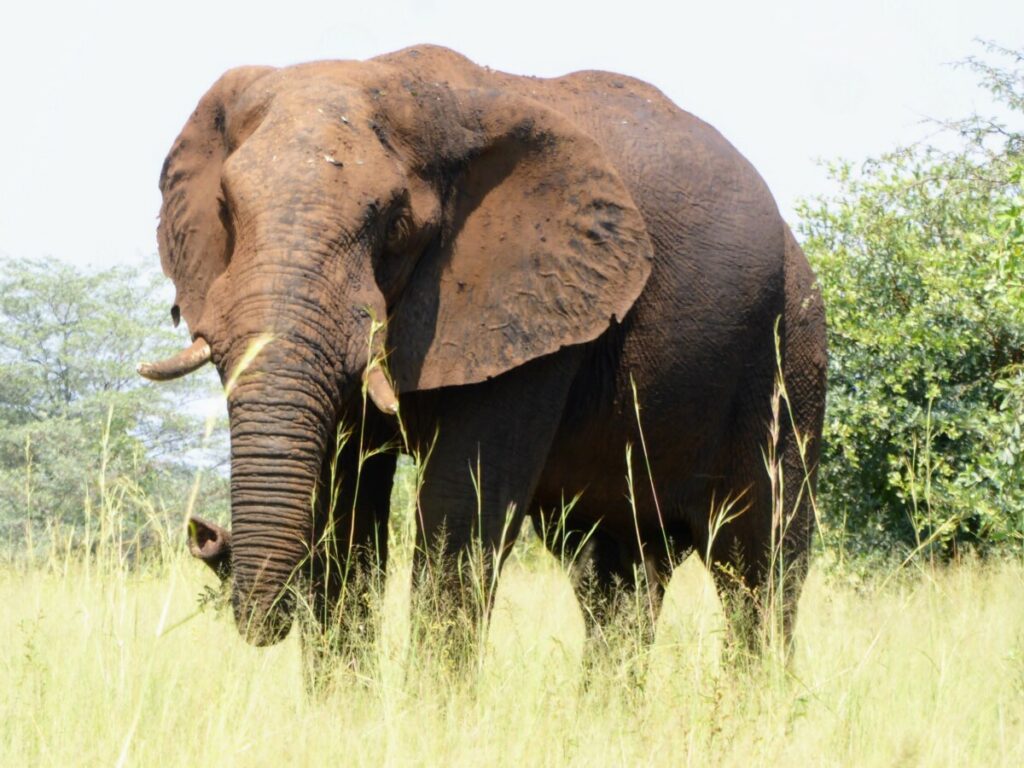 Rundu
From Divundu, I drove over a gravel road to Rundu, which was recommended to me in the Travel Key app. You pass small villages and see more of the local life.
Rundu is a large city, the second largest in Namibia after Windhoek. It is also called the gateway to Caprivi because it is the last big town to do your shopping if you come from Etosha and enter the Caprivi Strip. I did not go there because I had another night at Kaisosi River Camp.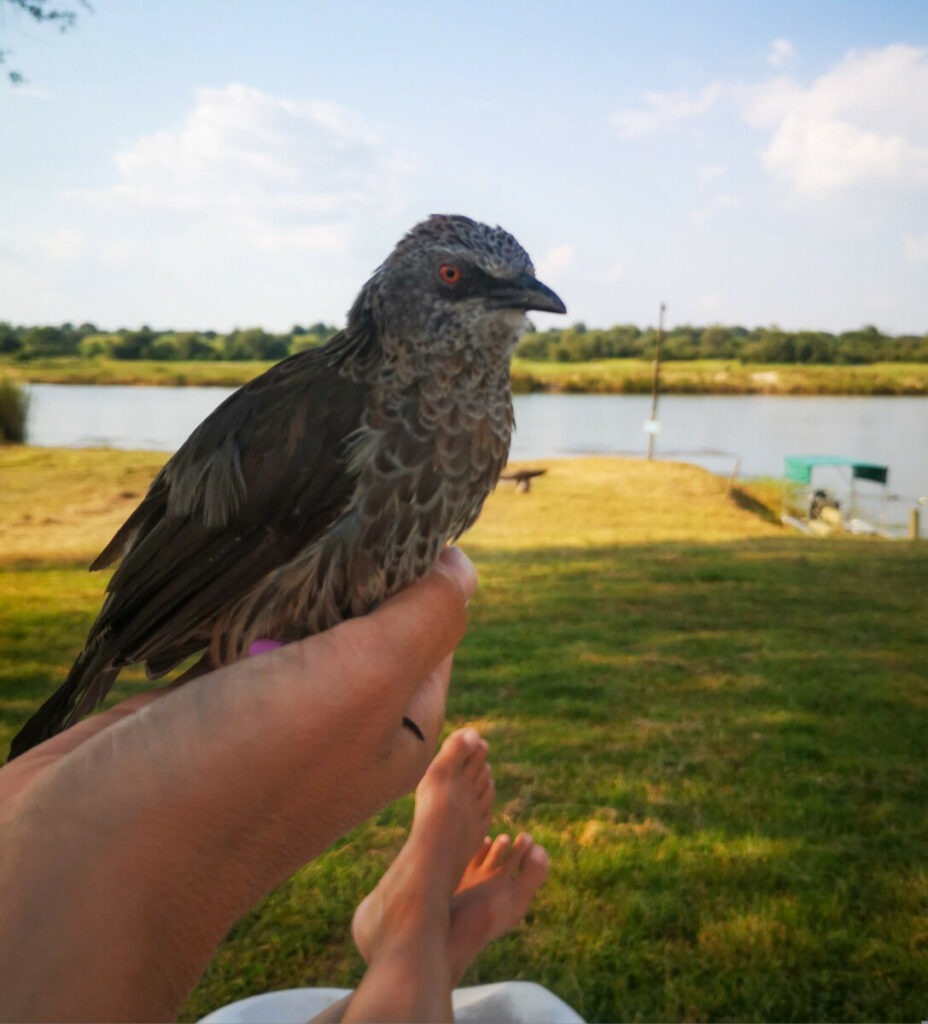 A very nice place with another lovely terrace by the water. This time I stood at the Cubango River. I found it very relaxing and I also enjoyed the fact that the pet bird came to me. That can be a bit of a shock in the beginning but yes, he is tame and wants attention 🙂
A day now and then to do the laundry and read a book is also very nice.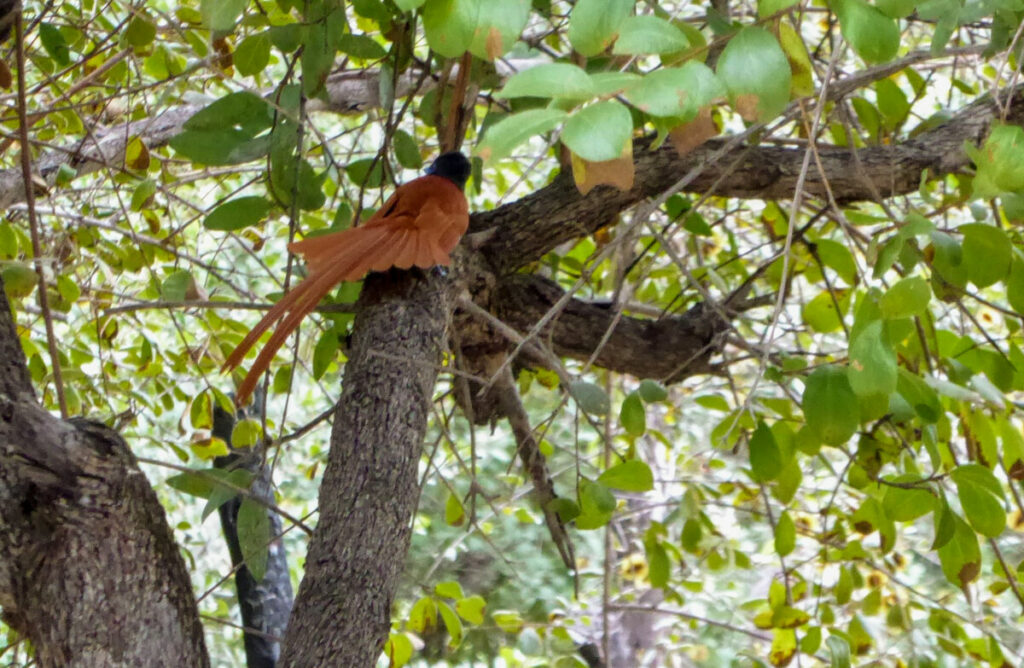 Tips for you time in Rundu:
What you can do here is take a nice boat trip on the Cubango River. There is a lot of birding and wildlife to be seen along the Cubango River. Kaisosi has several boats, from small to large for larger parties.
After this I continued my journey to The Living Museum of the Ju/'Hoansi-San. I stayed there for 2 nights in the museum. Later on I will share my experiences about this visit.
What to do in Divundu . . did you like these tips?
Save them in your favorites or pin the post on your wall.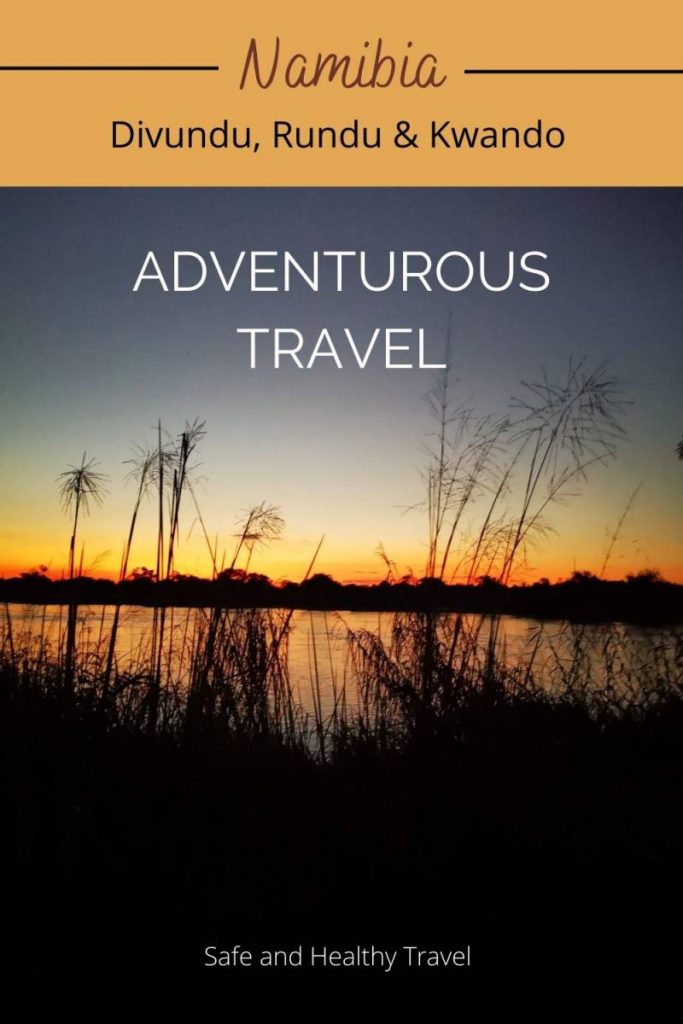 Want to read more about Namibia?
Traveling solo in Namibia – 10.000 km by 4WD
Visiting the authentic Himba tribe near Opuwo
Hightlights of Damaraland – Spitzkoppe, Palmwag, Petrified Forest etc
Visit the unique Quivertree Forest near Keetmanshoop
And read these tips for you trip through Namibia
15 facts about Namibia – What you want to know about Namibia!
I hope you enjoy this beautiful world as much as I do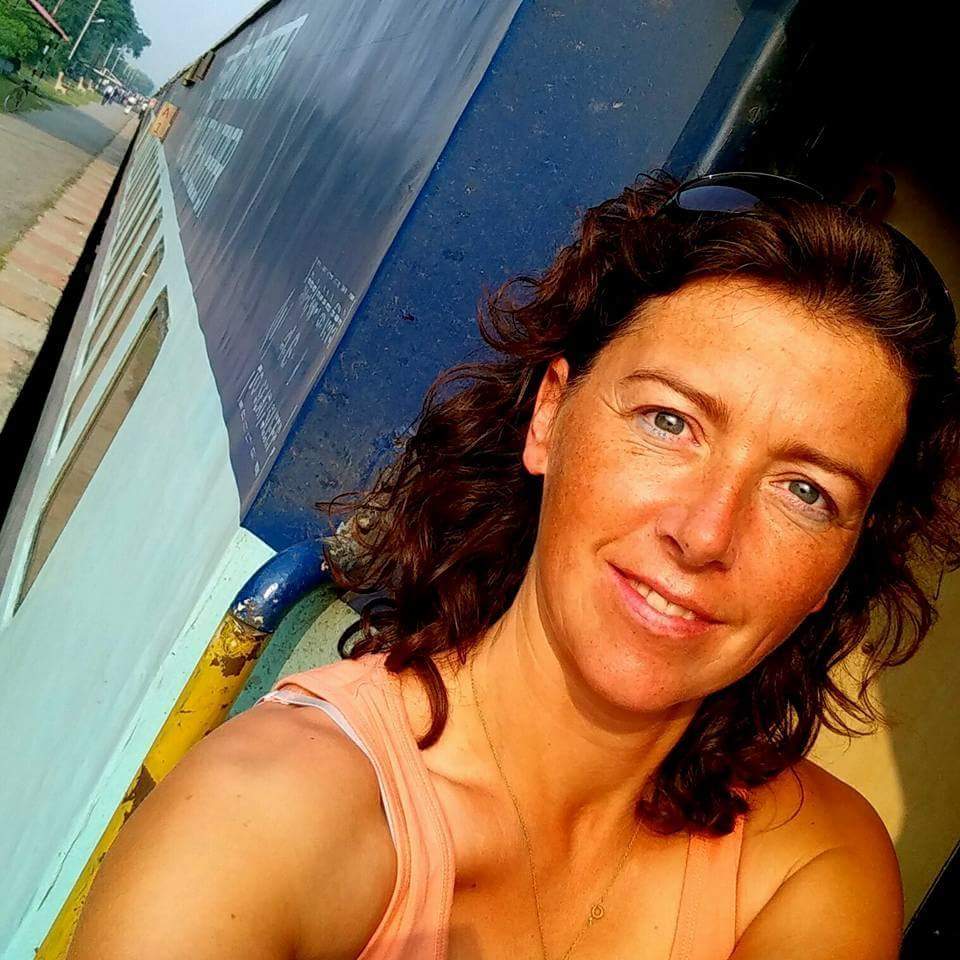 Jacomijn is een politieagent uit Nederland die jou graag laat zien hoe je veilig, actief en gezond de wereld kan over reizen. Safe and Healthy travel is a MUST