Safari, Tremisana Lodge – South Africa
|
When I was in Port Elizabeth I was trying to book a safari online. It wasn't an easy task….many of the safari trips were booked or it was too expensive for me. Finally I found one online in my price range and good for my travel. It was the 4 day  tented camp safari and even went into Kruger. Really sounded like great adventure!!
Safari -Tremisana Lodge
The first day I was picked up from my Lodge Brown Suger in Johannesburg. It took us the rest of the day almost to drive to Tremisana Lodge. We were there in time to check in and get on our 3 hour sunset game drive. That started good!! The lodge was great, I had a wonderful room and there even was a swimmingpool!! I expected the tent…but that was for the 2nd and 3rd night I soon heard.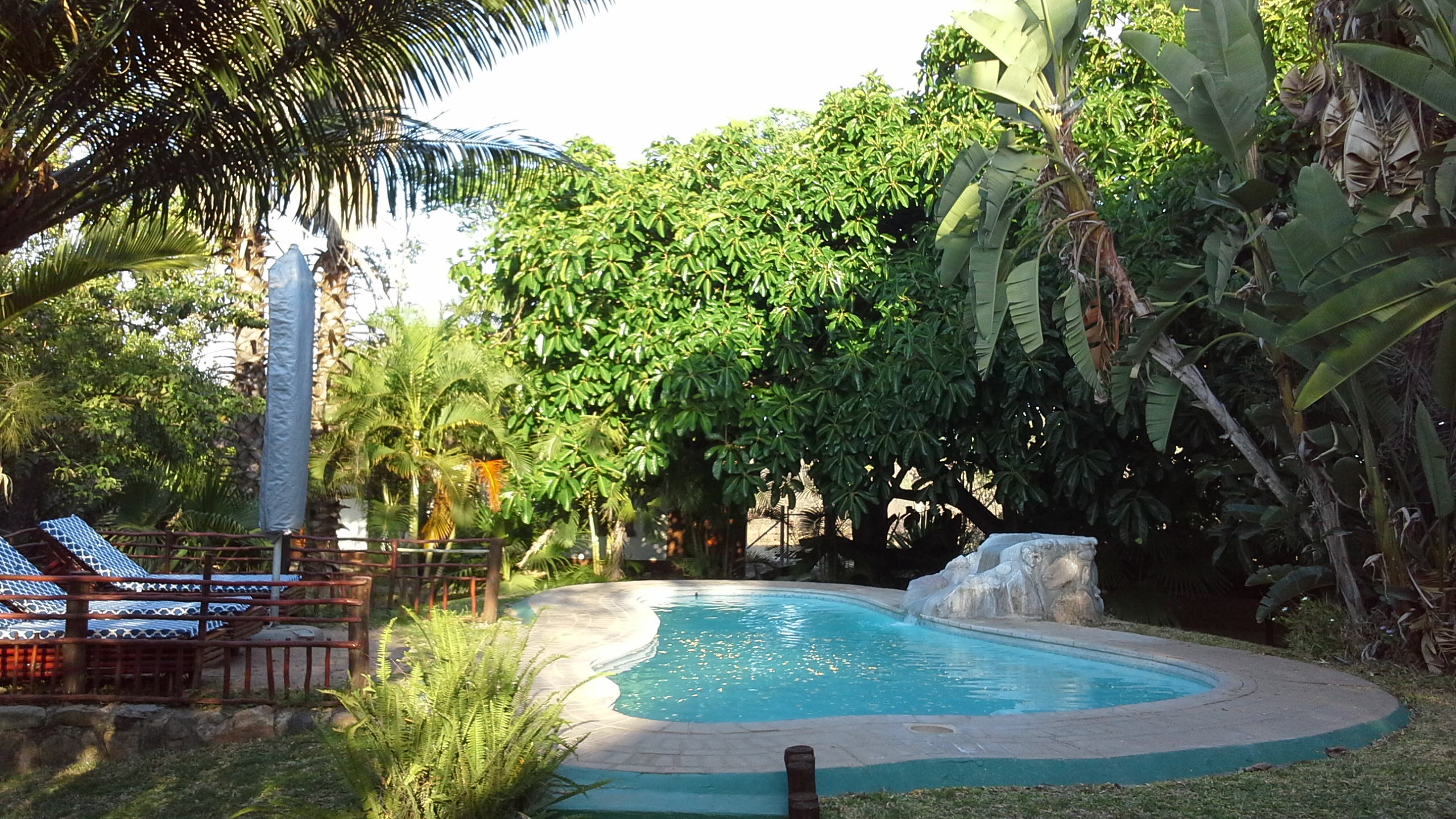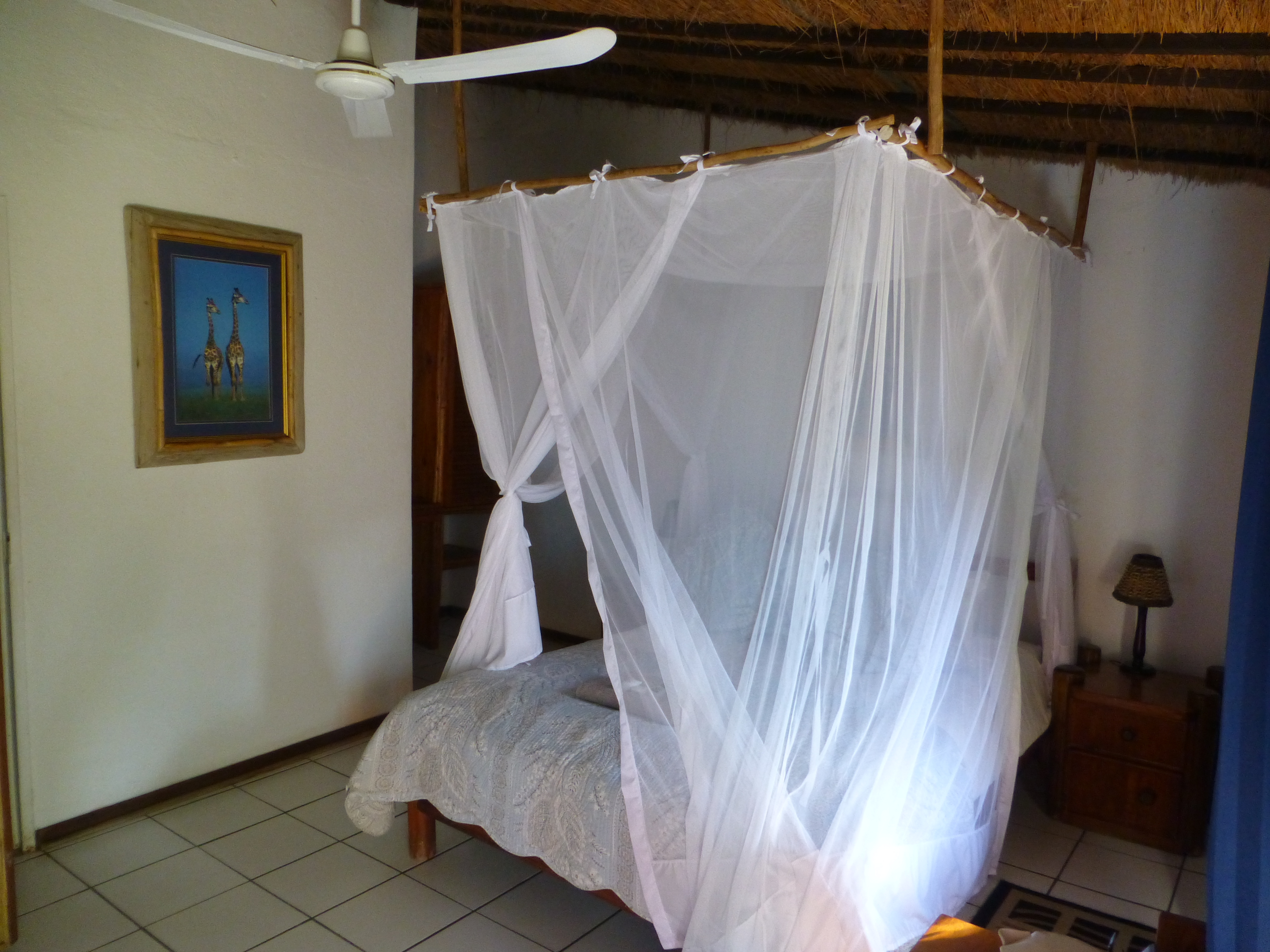 So we started driving on a open vehicle, a 4 wheel drive. The weather was great but on a open car you still get cold in the wind driving around in search for animals.  Just around the corner from tremisana Lodge we saw a giraf. It was standing near the gate. Like it was waiting to welcome us 🙂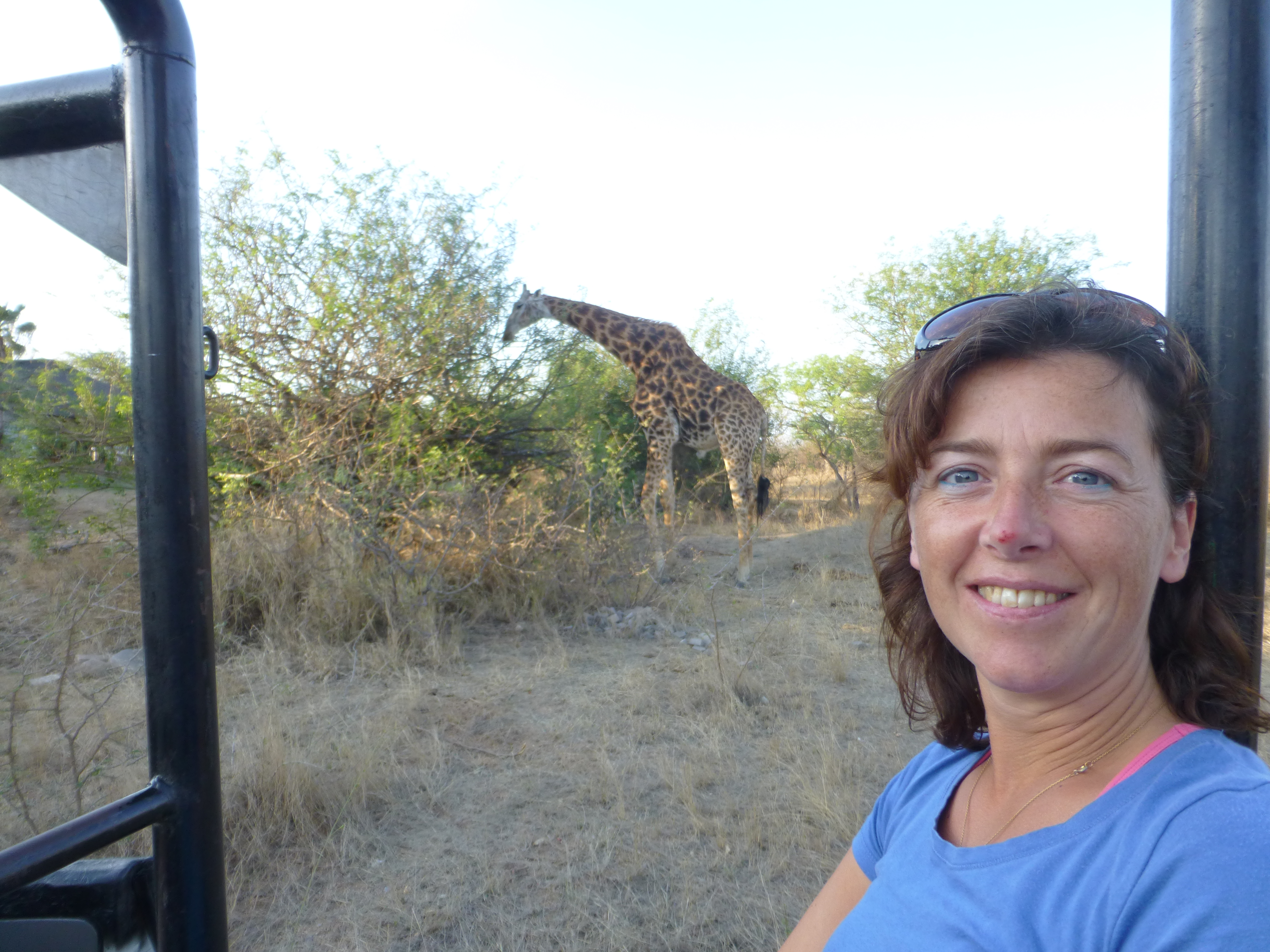 Safari – Tremisana Lodge – South Africa
The driver told us that there would be a couple of elephants in the neighbourhood, they were seen here shortly before so we went searching for them. And yes, we saw them. They were standing behind some caravans or bungelows also near the lodge. Not the best place to get a nice picture….but we saw them. It were two brothers and there would be another one in the area…most of the time they were the three of them. Roaming the area, growing up together. Not having any females yet 🙂
We went on and after a while we did see a steenbok, kudu and some impala's. You see them everywhere and after a while we didn't stop for them anymore.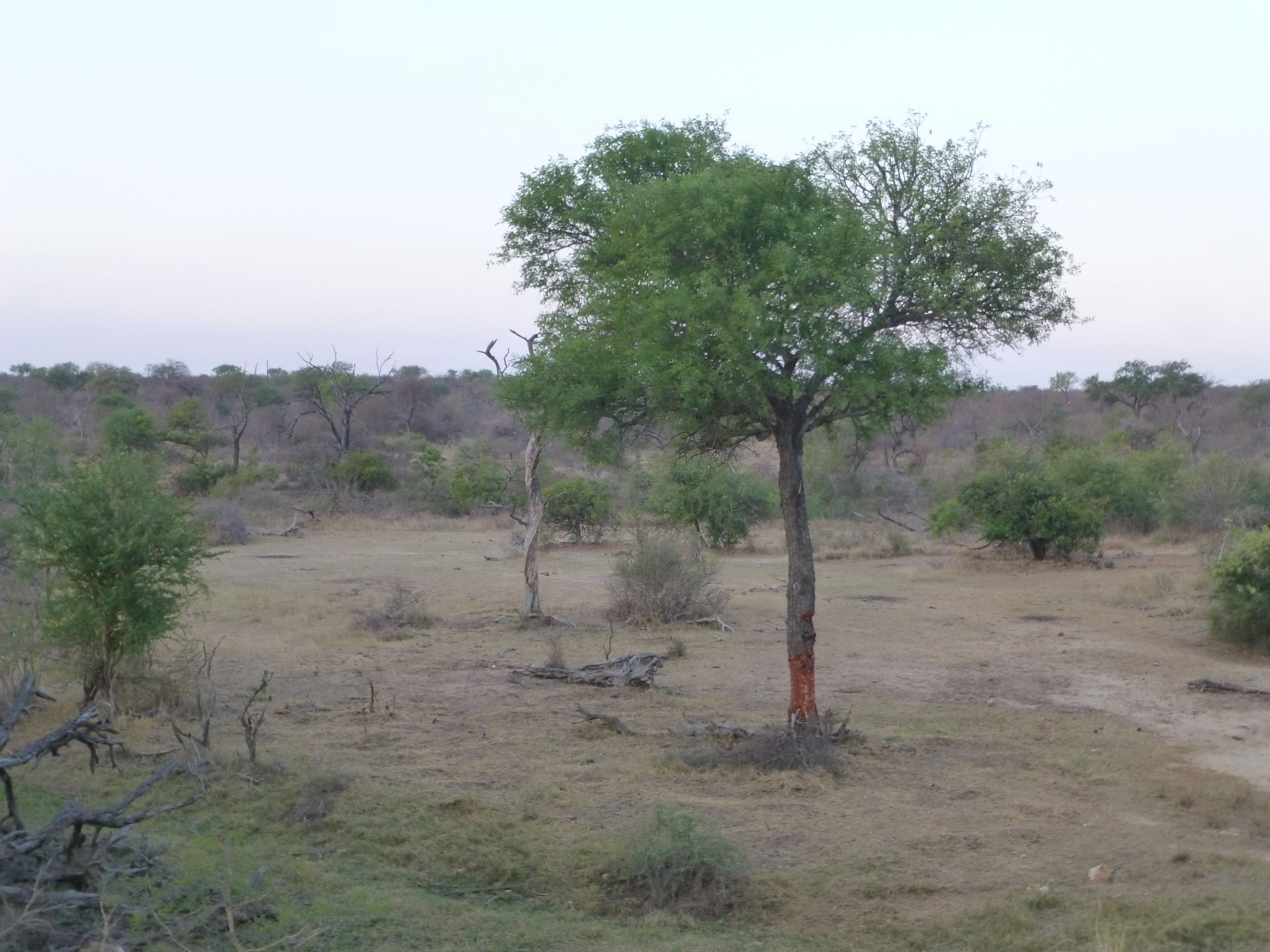 Can you see the damaged big tree? Elephants will do this to eat the bark.
I also spotted a eagle in a tree. And we saw many other birds. Hard to get those on the picture. There is a bird that has a great bright blue colour beneath the wings. When it flies you see a blue circle…unfortunately I didn't get that one. Tried every single day of this trip… Don't know the name also…will try to find a picture of it, just to show!
Great animal Sightings near Tremisana Lodge
Just before the sunset we went to a pond, there were some other tourist already because of the hippo. It was in the middle of the pool and just when we entered it opened its mouth and gave a roar!! Ah!! I would like to have a picture of that!! We could get off the car so we could get a bit nearer to the scene. It didn't took long before the hippo opened his mouth again and I was on time!! I could get a couple of pictures of the large open mouth!! Great! On one of them you could see the water still running out of its mouth between those big teeth!!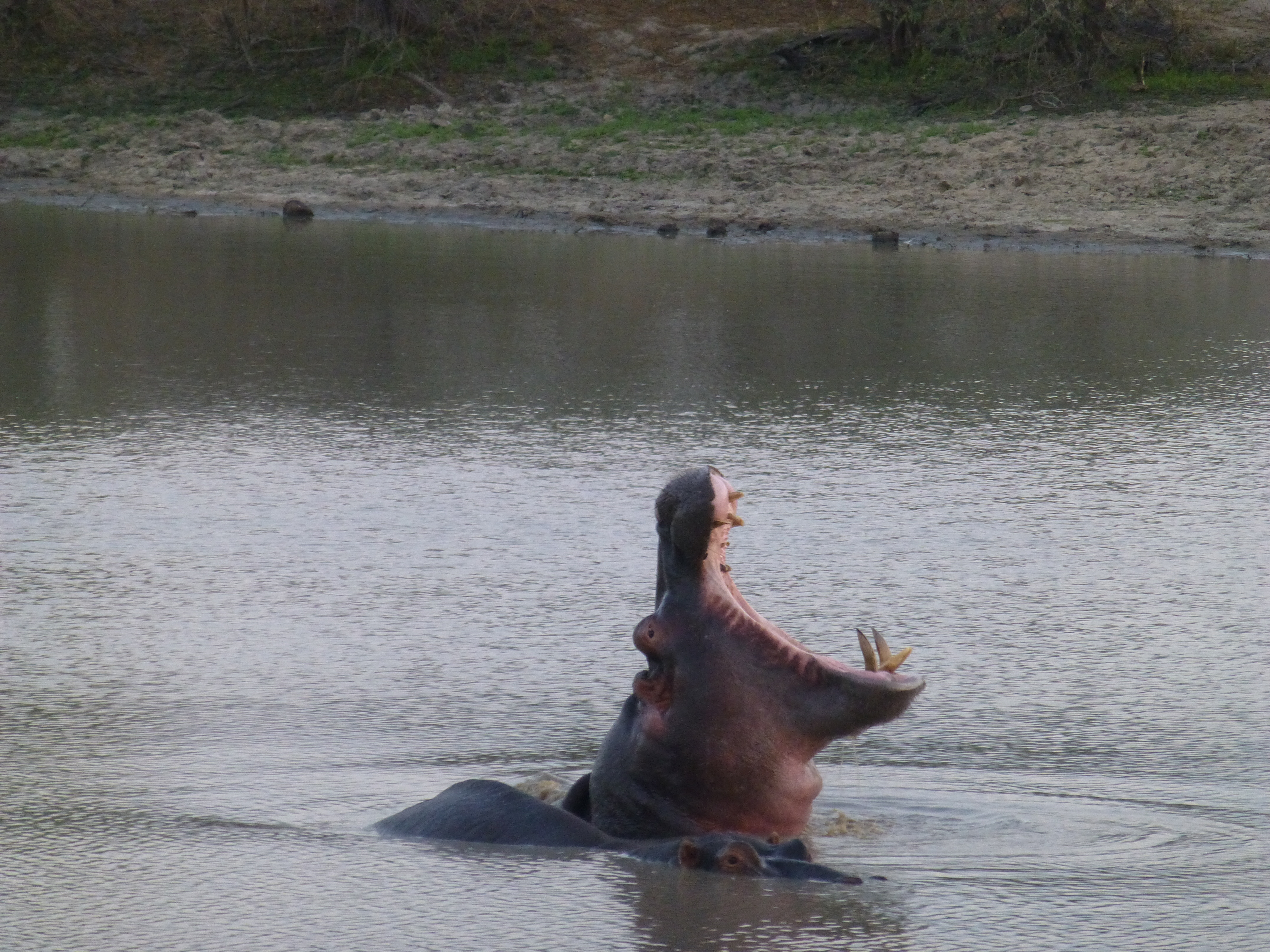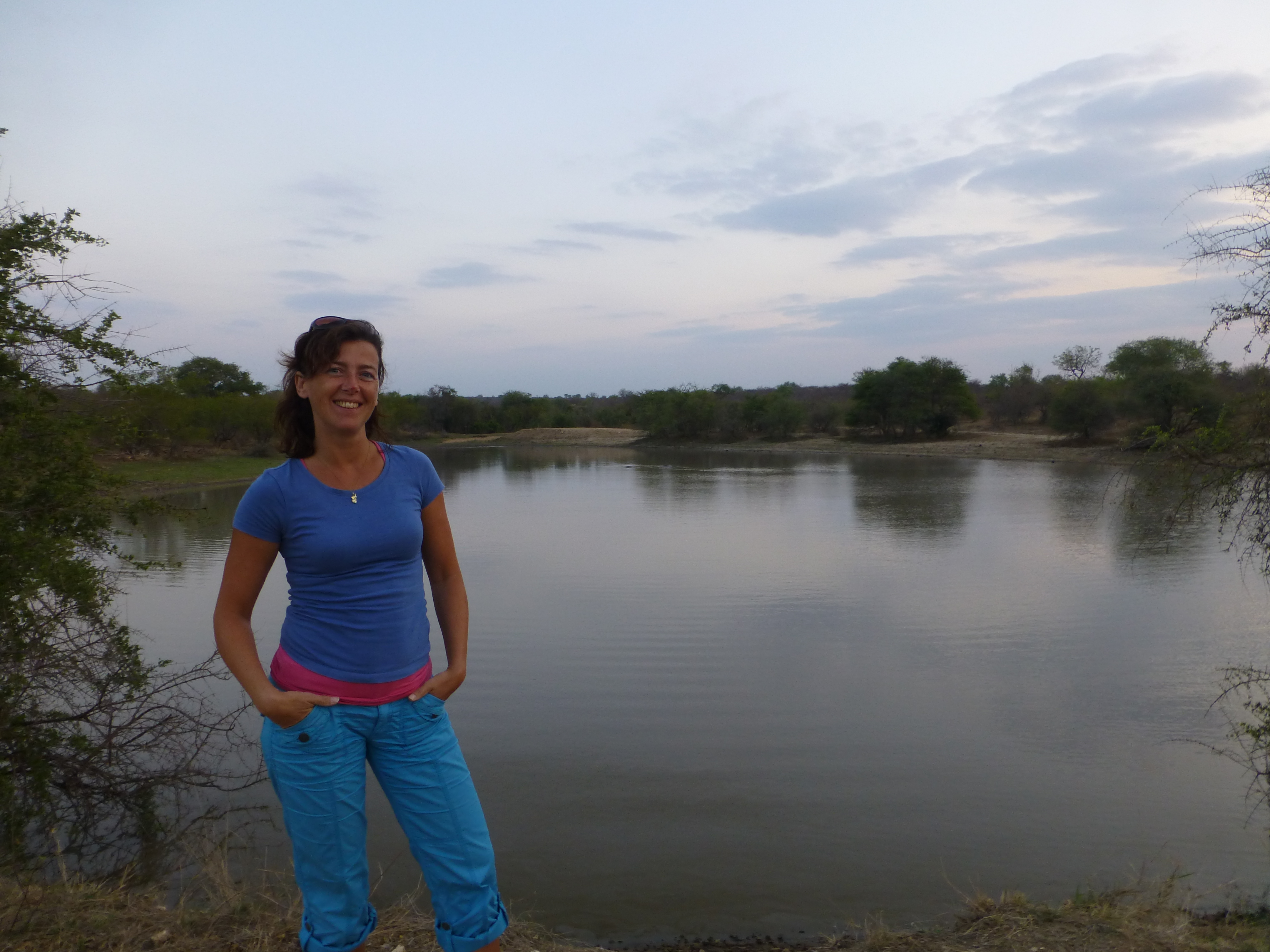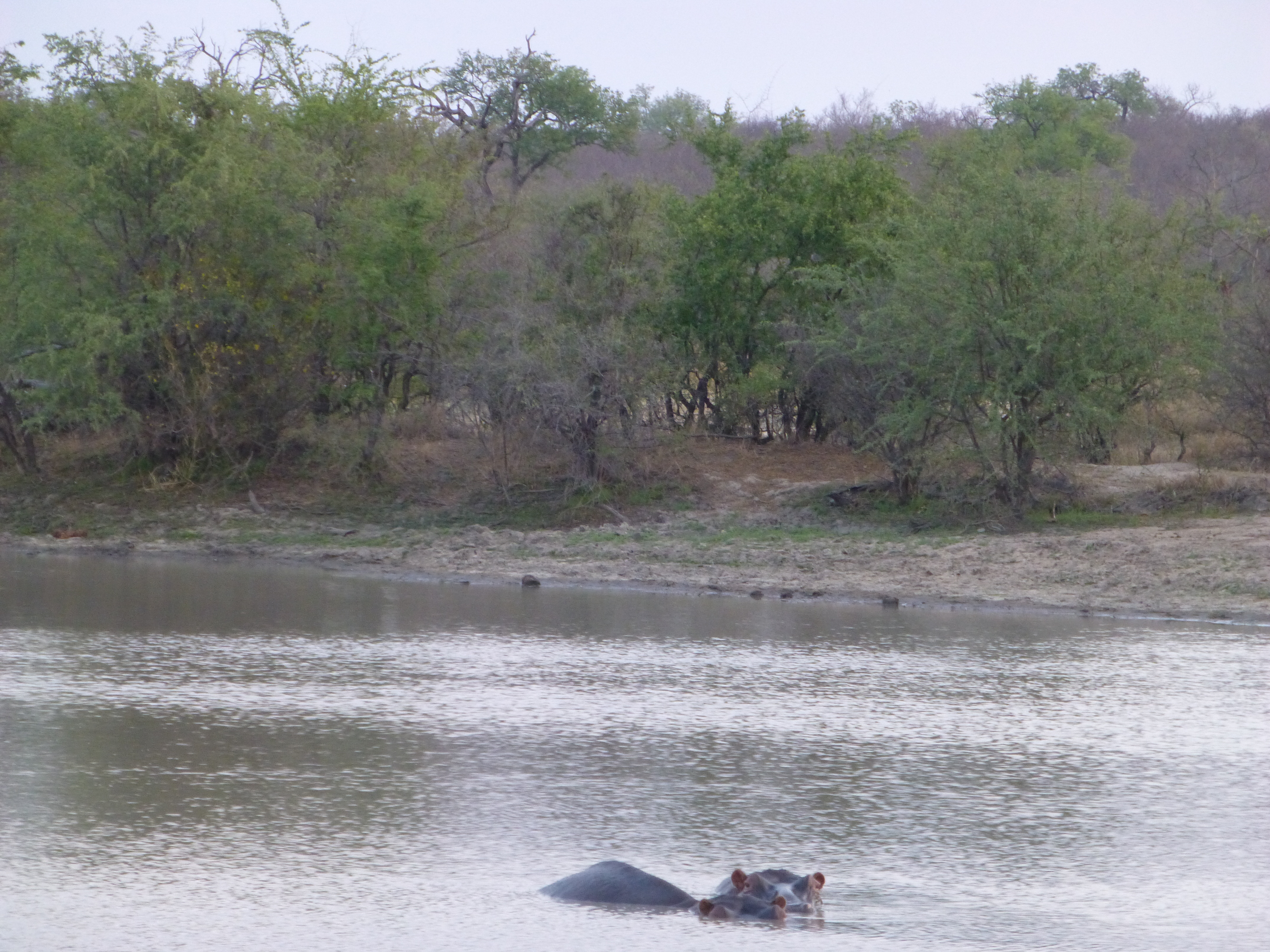 We did drove on for a while and then we went to an open camp, Marula Tree, where we had a candlelight diner. That was great!! We had South African pap, it looked like mashed potato but it was made from mais. It is boiled white mais flower a really local dish. It hadn't much flavour but the rest of the diner added that. We had some sausage and chicken and a grilled piece of mais. It was great!! Mostly because of the atmospere. It was already dark and I did try to make some pictures but it didn't work out that well.
On our way back to Tremisana Lodge we didn't see much anymore. The guide showed us some kameleons that were sitting in trees.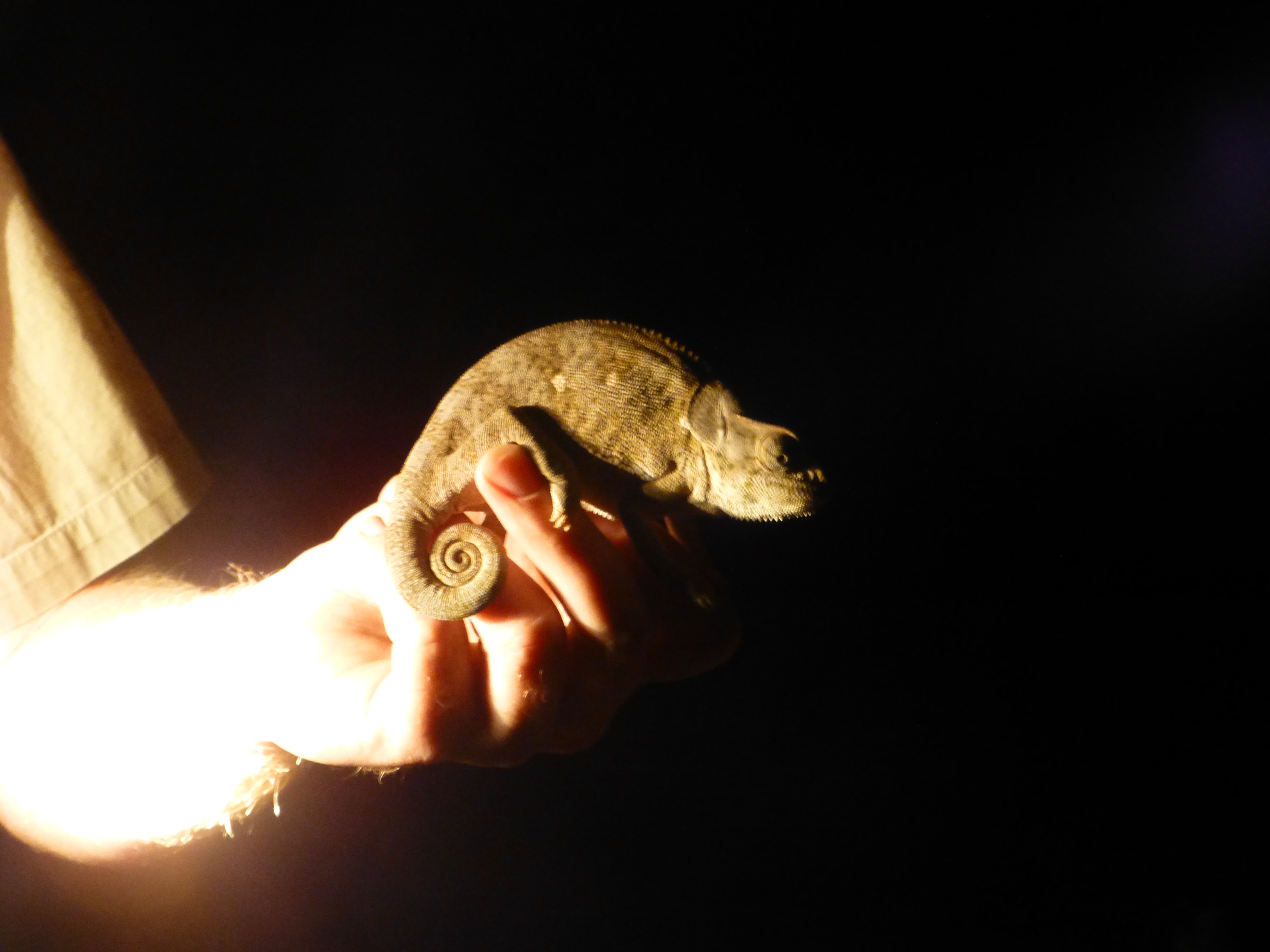 And a wild dog roaming the field. When we looked down the field we saw a small steenbokkie standing there.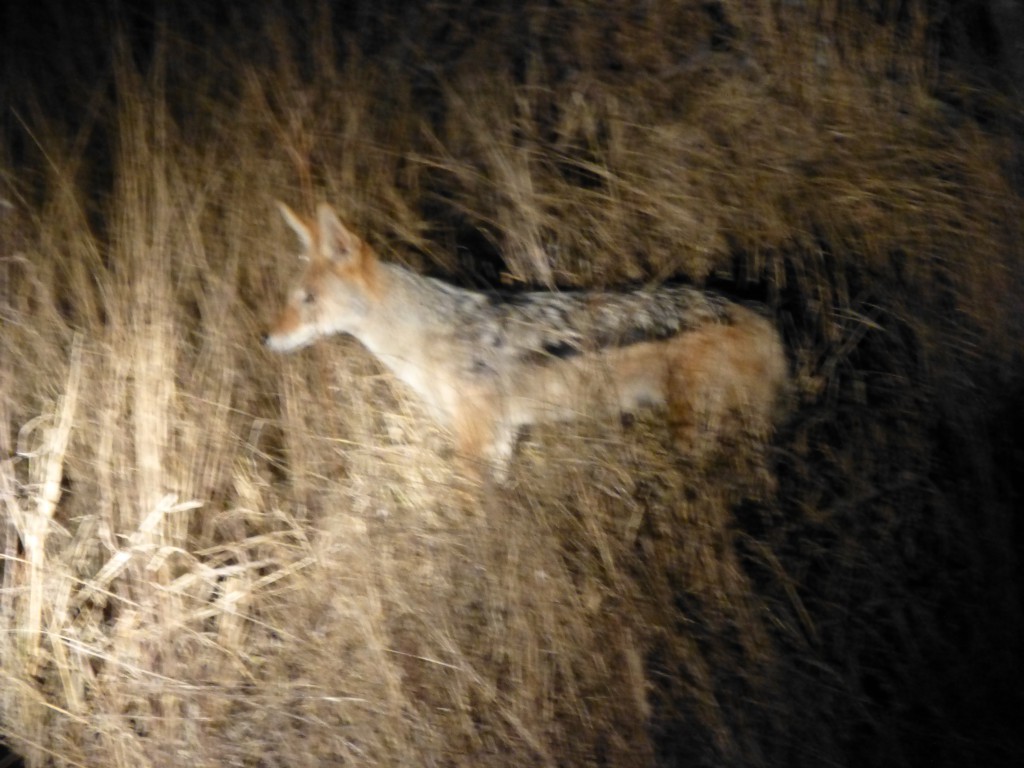 We were already far away from that and we didn't wait to see if the dog got it.
At around 21.00 hrs. we were back and I went to bed also because the next morning we would leave at 5 o'clock on our morning walk.
I had a great first day!!
Information:
Compagny I booked my tour with was Detour Africa. I send an email and got an answer on the same day. The contact was really good and complete. I paid for the 4 day tented camp safari almost R6000 and that is 430 Euro. I paid R500 more as a couple would because I travel solo. But once on the trip I didn't had to pay for anything while in the camp or lodge except for beverages.   Look at their site for more info at: www.detourafrica.co.za
Read about the rest of my safari!!
Early Morning walk and Safari at Tremisana Logde
And the Third day of my Adventure!!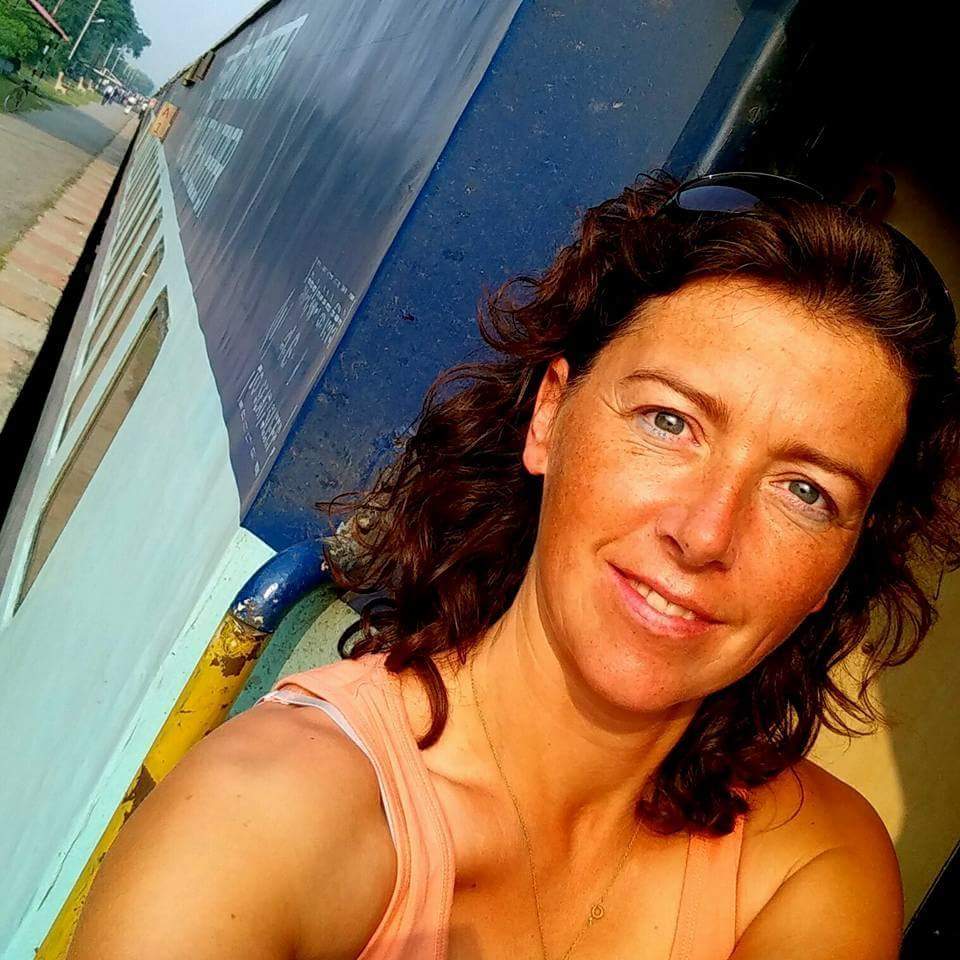 Jacomijn is een politieagent uit Nederland die jou graag laat zien hoe je veilig, actief en gezond de wereld kan over reizen. Safe and Healthy travel is a MUST