Hiking with Trekking poles or without?
|
I start with confessing that I don't like hiking with trekking poles in The Netherlands. But as many of you know I did the Camino Frances in 2016 and if you can remember some of the pics you might notice that where you see me I have got the trekking poles with me. I did use them there, every single day!! I borrowed them of a friend who really told me to use them!!
I walked in a good pace with the poles and my posture was great! I did yse the poles the whole 35 days of my camino!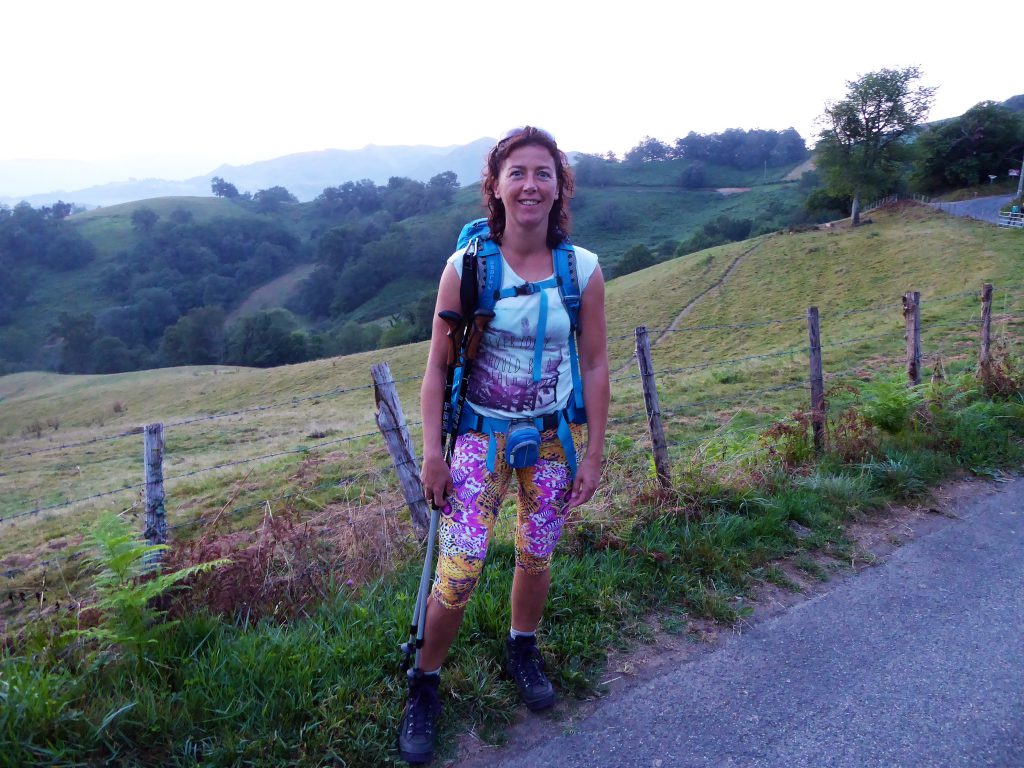 Right after the first climb

but not half way through day 1 on the Camino Frances
Hiking with Trekking poles or without?
That first day I started to walk with Jean Marcel and Claire from Saint Jean Pied de Port. Jean Marcel took a good look at me and readjusted my backpack so it would fit better to my hips and also the poles were adjusted to my height. After that he gave me the thumbs up! I was ready!!
I just practised one time before leaving for the camino. I felt so stupid hiking with trekking poles. But on that great Camino I didn't skip one single day using them. They were helping me, I walk straight up and my pace was good, I put them on my hands every day agian.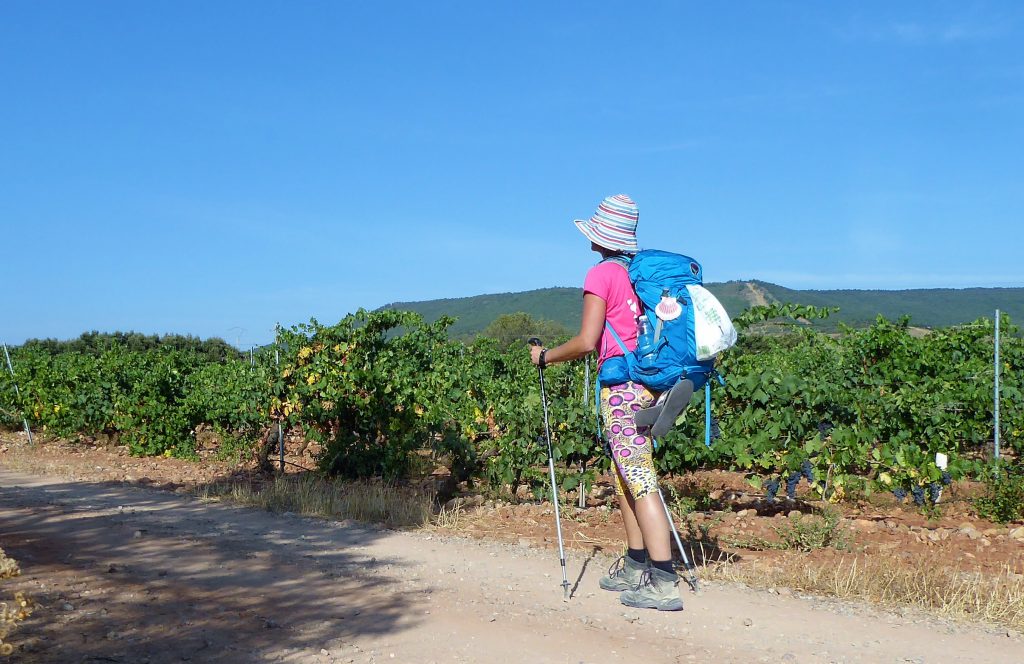 Hiking with Trekking poles
And because of all of the above I put the pros of using the trekking poles in a blog!!
Your posture is so much better because of the poles. You are straight up and that is so much better for you neck and back!
They take over the burden on your mustle, back and knees up to 30%
You can walk for a longer time because you are less tired. They enlarge your walkingdistance, if before you could only walk for 7K now it could be 10K!
At home I never walked more then 20k before I went on the Camino. When I was wakling the Camino this distance were the days that were easier. The longest day was 43K.
Quicker pace, rythm and balance
Assistance with climbing or descending and ofcourse assistance on difficult grounds.
They enlarge your stability and so the chance that you'll fall will get less
You will train your whole body because of the upperbody movement
I think this is the best pro to use the poles! Only because of this more people should go walking with them!!
Because of using your whole body you will not get swollen fingers or painfull hands. The blood circulation is so much better in the whole body.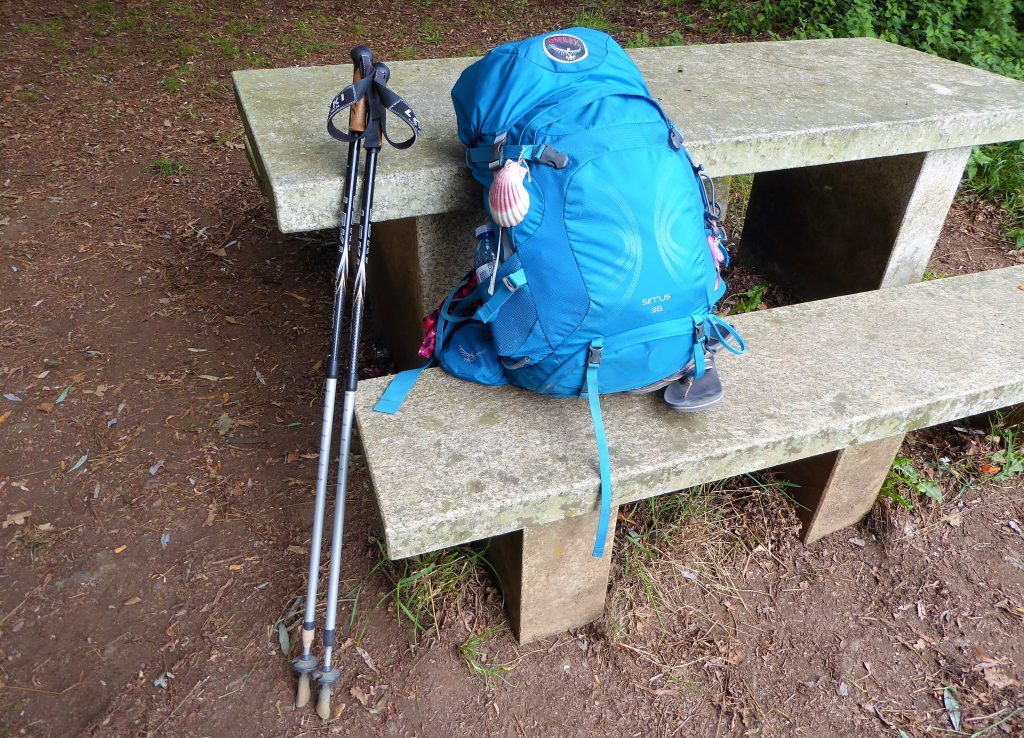 Hiking with Trekking poles or without?
There are ofcourse some cons on using the trekking poles and I will name them too
Your hands are tight. It can be hard to eat while walking, making pictures or reading maps
 Tip : I found a quick sollution for this… If you look at the first picture you'll see my poles hanging on my backpack. I had a carabiner on my backpack and from day one it had found its purpose 🙂
Poles can let you down by for instance slip away or even break. So never lean on them with your whole body weight
They can damage the road or the path
Next to that I really think the ticking of the poles are irritating. It can be really annoying if you have someone walking next to you with no tips on the poles while walking the streets. I really advice you to use a rubber tip on the poles while walking a city or village.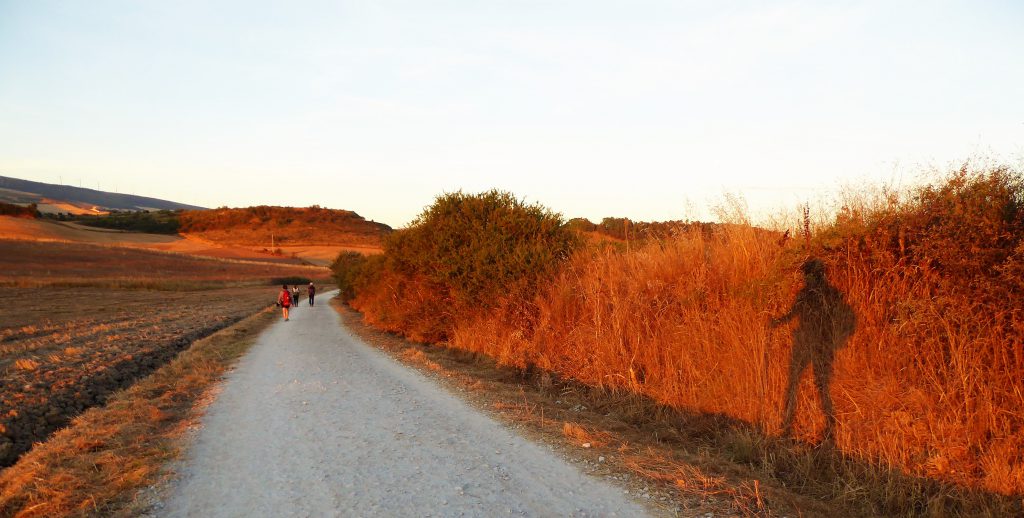 Do you use the trekking poles?
What is your experience?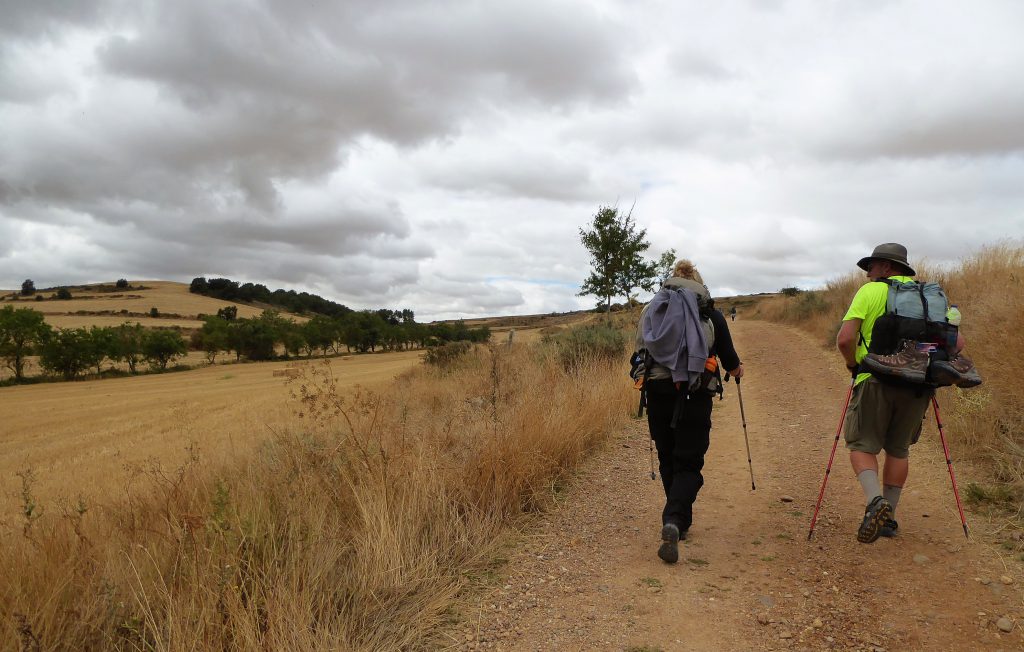 Did you like these tips?
Do share them among your friends!!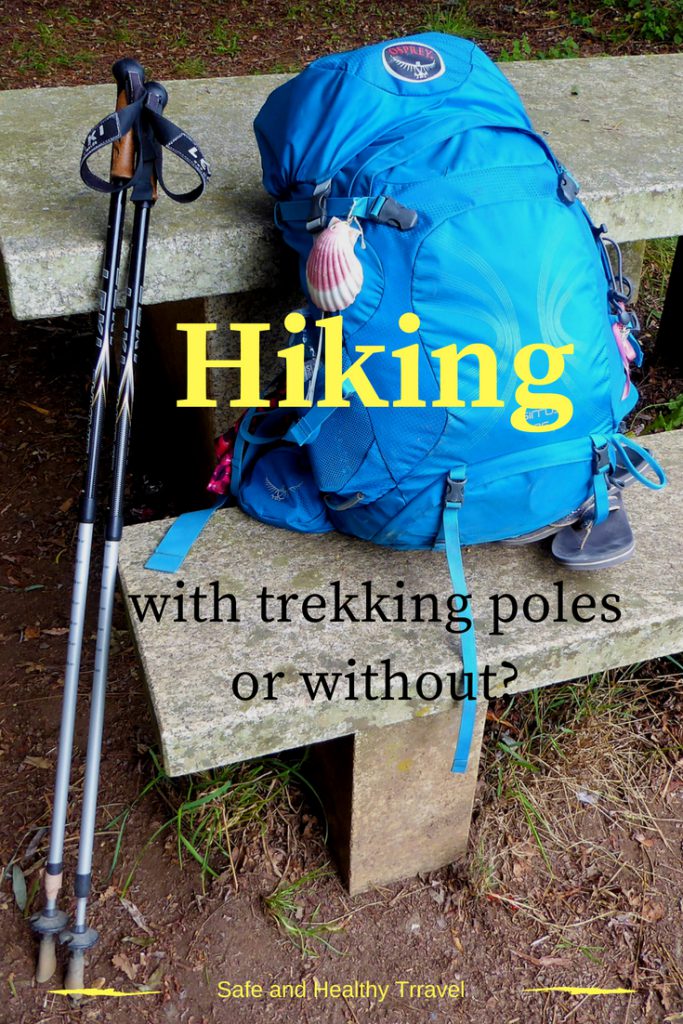 Want to read some more?
Poon Hill Trek – 8 day / 7 nights – Nepal
Hiking to the Summit of Mt Pulag – Philippines
3 Short Hikes @ Engbertsdijksvenen – Netherlands
10 minutes in summertime – Thingvellir Nature Park – Iceland
Or how about the Camino?
The first 200K of the Camino Frances
Or get on a bike and go explore!!
Cycling outside of Rome – Exploring Bracciano & Martignano Lake
I hope you love this beautiful world as much as I do!!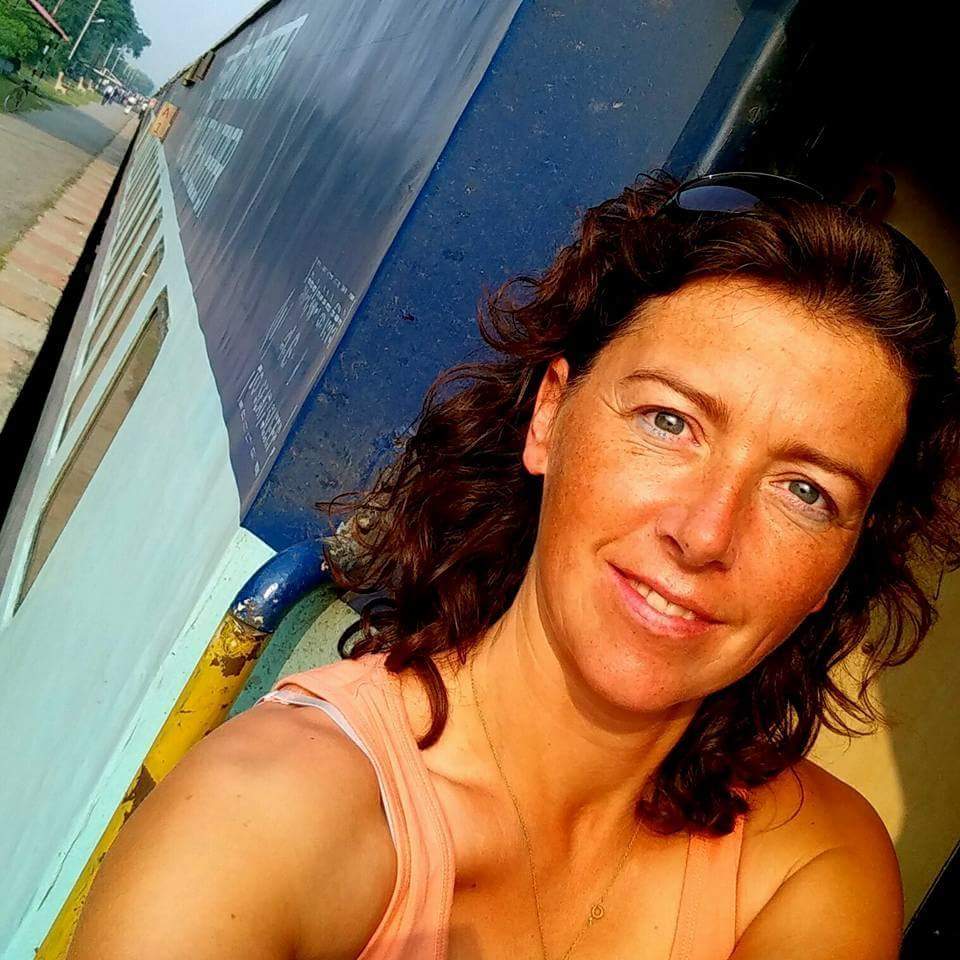 Jacomijn is een politieagent uit Nederland die jou graag laat zien hoe je veilig, actief en gezond de wereld kan over reizen. Safe and Healthy travel is a MUST