Horseback riding in Topes de Collantes
|
Trinidad,a city everybody need to visit when you go to Cuba. Great buildings in all colours!! The streets that still have those cobblestones that in the old days came with the ships that also brought slaverey, they were in the bottom to keep them evenly weighted.
The traditional music you hear all day through from out of the many restaurants. The whole atmosphere that rules Trinidad is something you have to feel and experience!
Voor de Nederlandse versie van Paardrijden in Topes de Collantes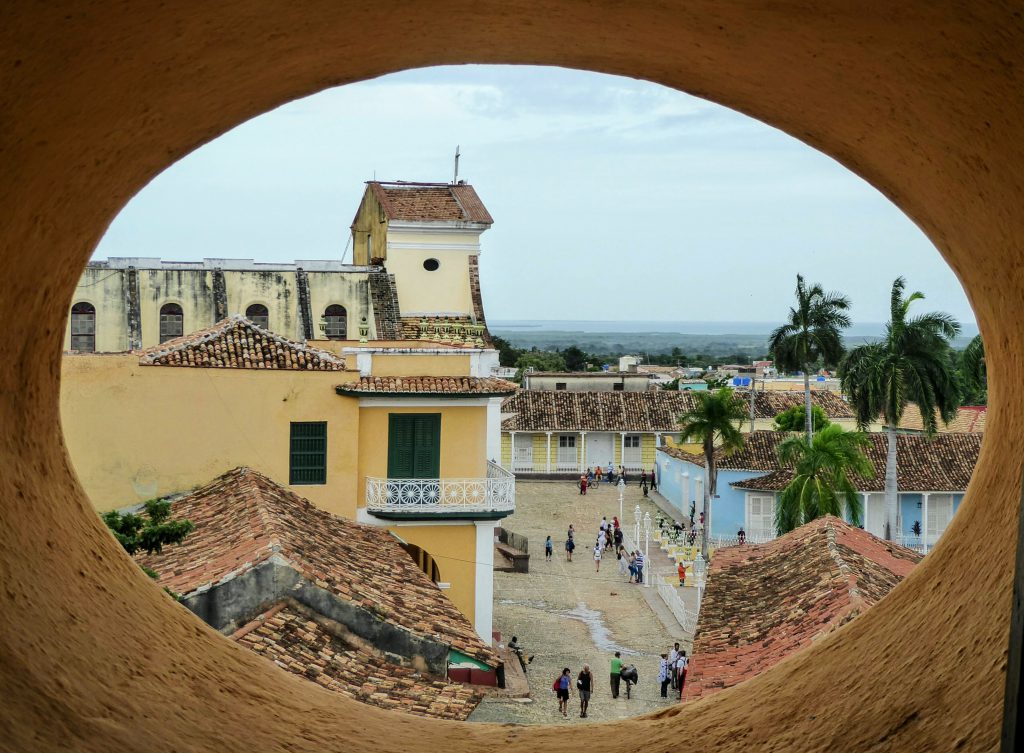 The city of Trinidad is situated in the province of Sancti Spiritus and is founded on 23 december 1514. At that time the city's name was Villa de la Santisima Trinidad. It is the best kept city of the carribean from the time that sugar was the biggest export product and also for that reason a must visit!
Topes de Collantes – Trinidad
I visited Trinidad for a couple of days and on one of those days I rented a horse and guide. We went horseback riding into the nature park of Topes de Collantes. From out of the citycentre you drive out of the city and right into the natural area. So this offered a lot as a day or half day trip. If you want to go further into the nature park you can rent a car. They can bring you to a point from where you can easily go hiking one of the great paths. I really liked a half day visit and horseback ride, that way I could explore the beautiful city of Trinidad in the afternoon. You will not easily get bored there!!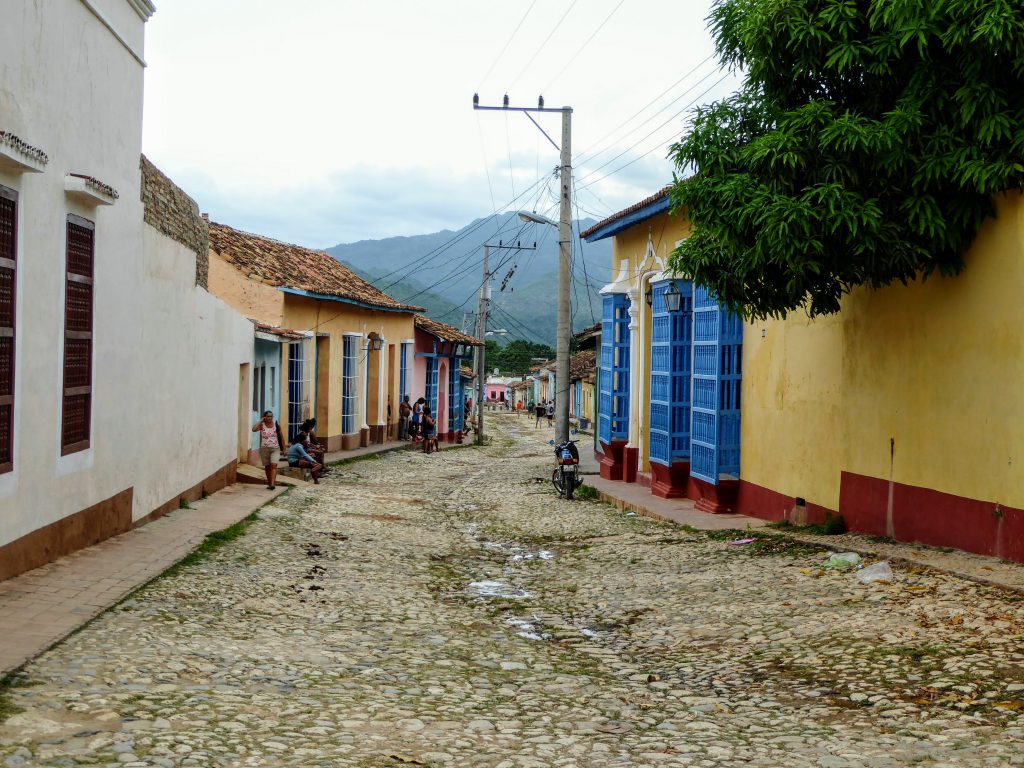 When we started it was raining a bit but along the way it started to get warm and the sun came out!
I Got Bruno!! A nice, small horse!
Some of the paths we started tojhorseback ride were a bit nasty for my little Bruno.. Although…that is how I felt. It was not the first time for me on a horse..but it was a long time ago. The many stones on the road weren't comfortable and I didn't feel like gliding down a path with my horse. After a while it got better and of course it went all good!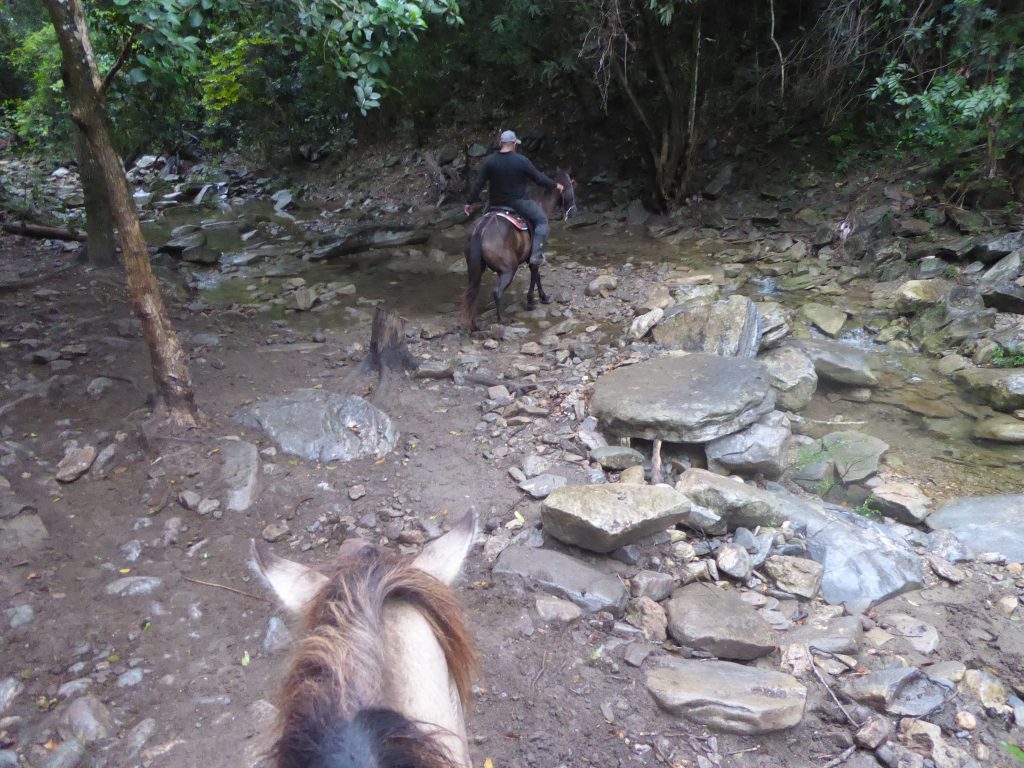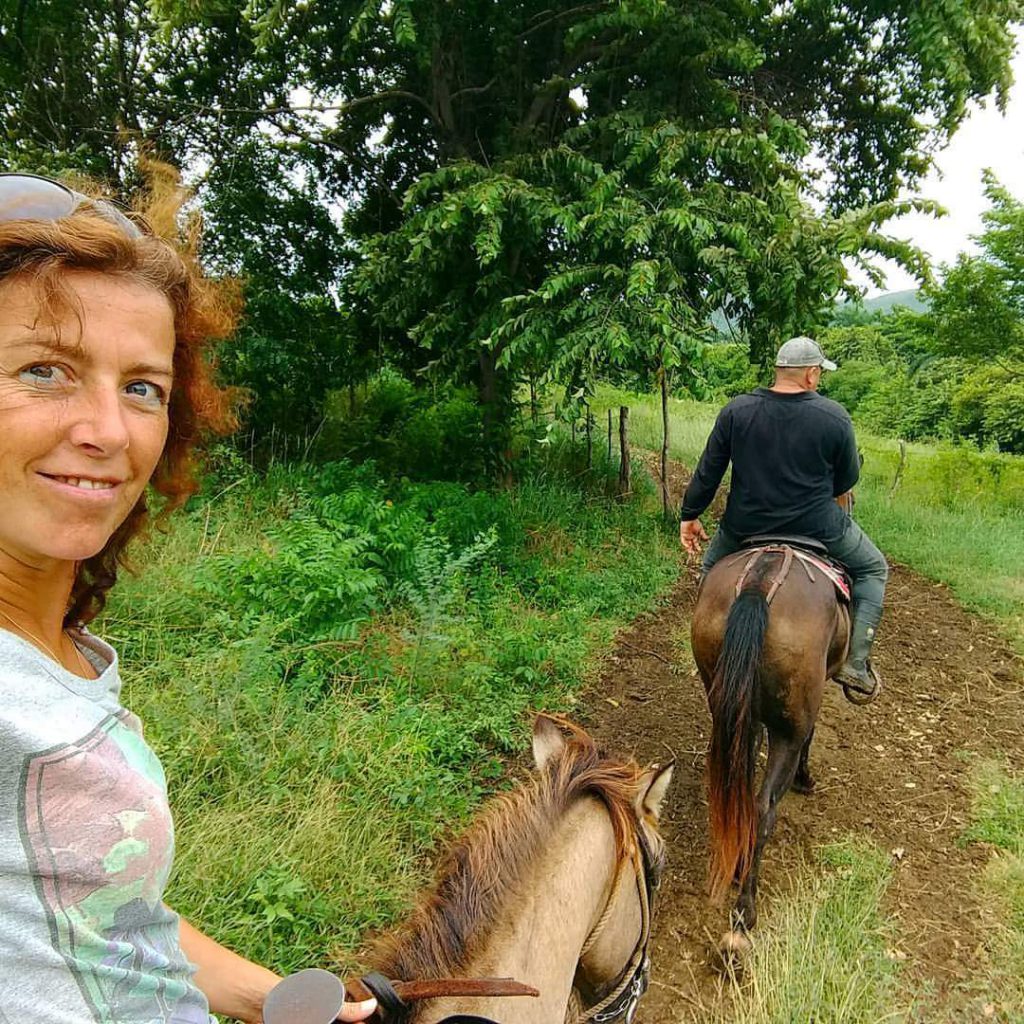 As you see there were also good paths and beautiful views!
After some time horseback riding  into the park we entered a place that was created for tourists… There was this man that offered coffee! He of course had some cigars too 🙂 We got off our horseback, I had a good coffee and a nice conversation with a Belgium couple that came by with horse and carriage.
Also a great option for exploring the park of Topes de Collantes
Horse and Carriage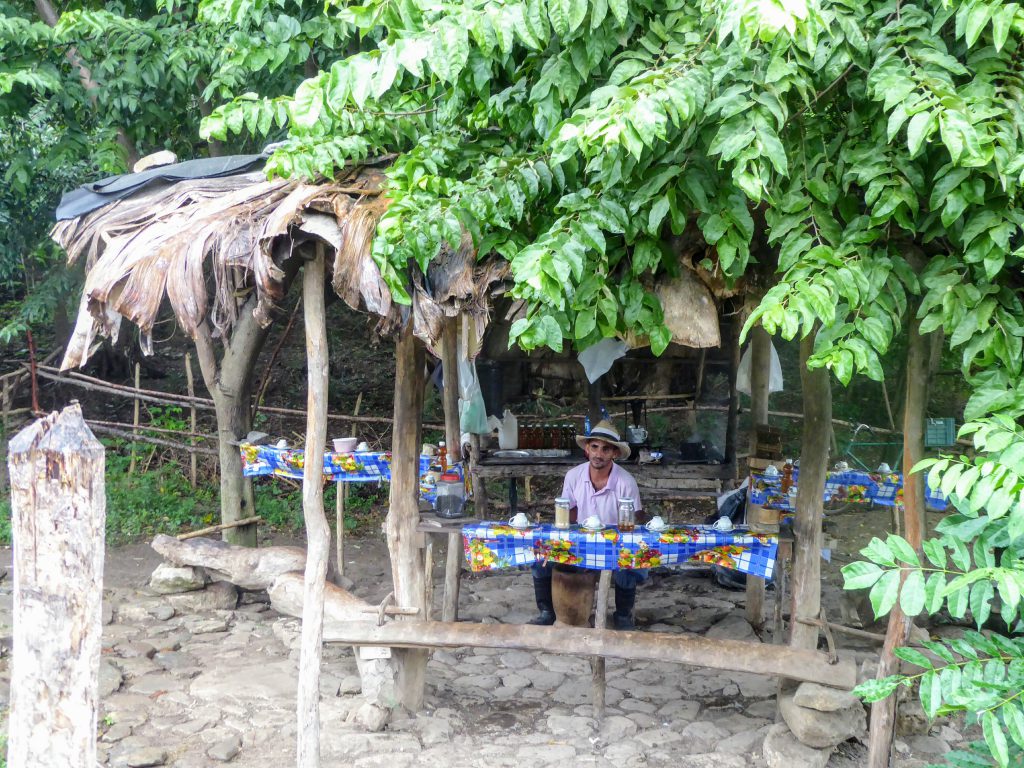 Horseback riding & drinking cofffee
Topes de Collantes – Cuba
After a while we got on the back of our horses again and went on to the waterfall. The last part of this path was bad and so I had to get of the horseback and walk. I didn't mind, I love to walk and love to try to see some insects or flowers along the way! After a while the small river next to the path started to get wider and at some point I could hear the water falling down at the end. The waterfall was near and I saw the highest part of it through the trees already. The waterfall falls in two stages, below the first is a natural swimmingpool and below the second one another one. Great spot to swim ofcourse!! The locals took advantage of this and made a spot of it where they sell some juice….and liquer ofcourse!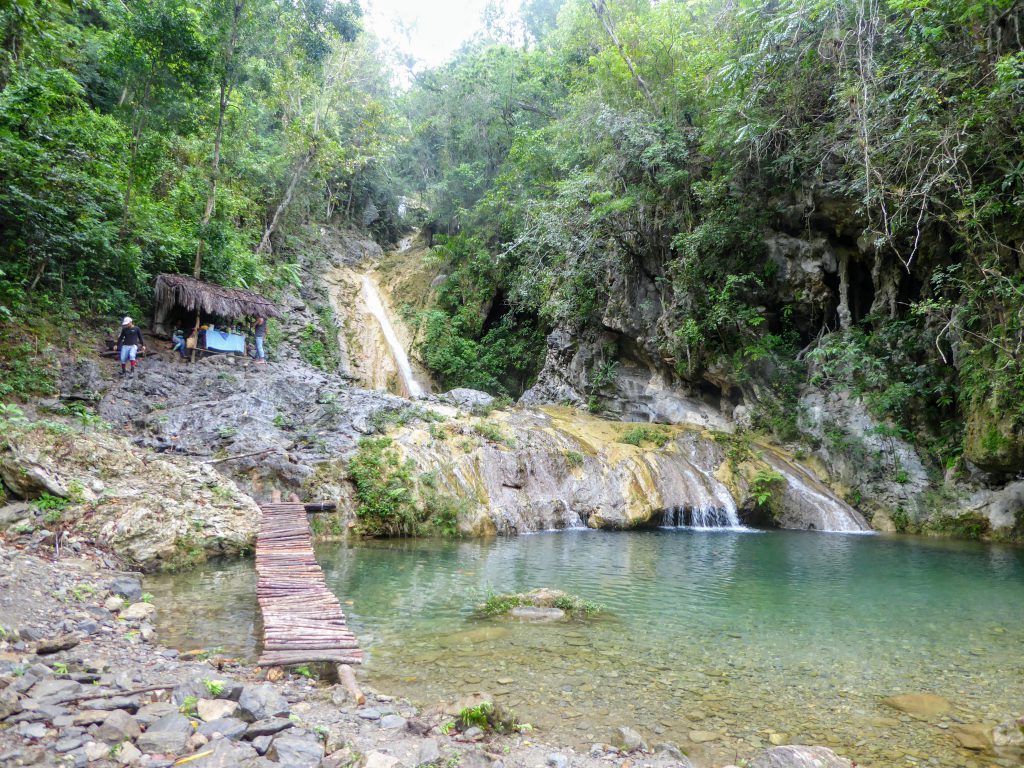 Take a refreshing dive into the natural swimmingpool
Topes de Collantes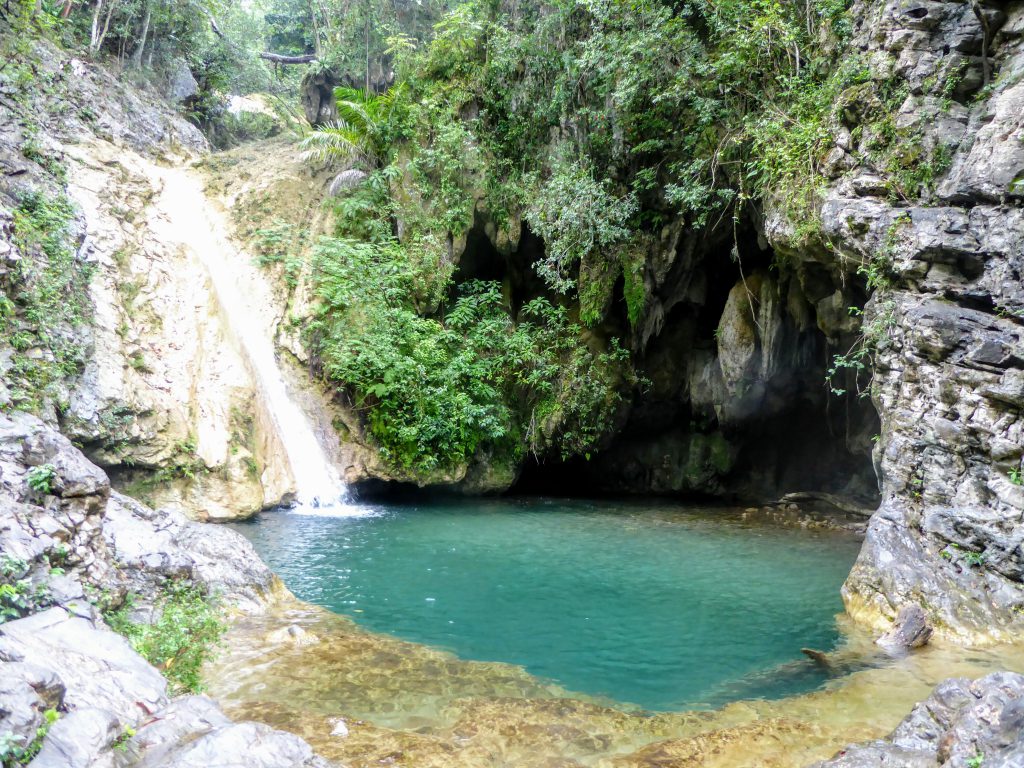 After this break we went on riding to the highest point of this day. This part gave us some great view over his valley. My guide could speak a little bit english but it wasn't enough to inform me about everything the valley has to offer and the nature surrounding us. I knew that the valley was called valley of the sugar mills but I didn't see any during my trip into Topes de Collantes.
View Topes de Collantes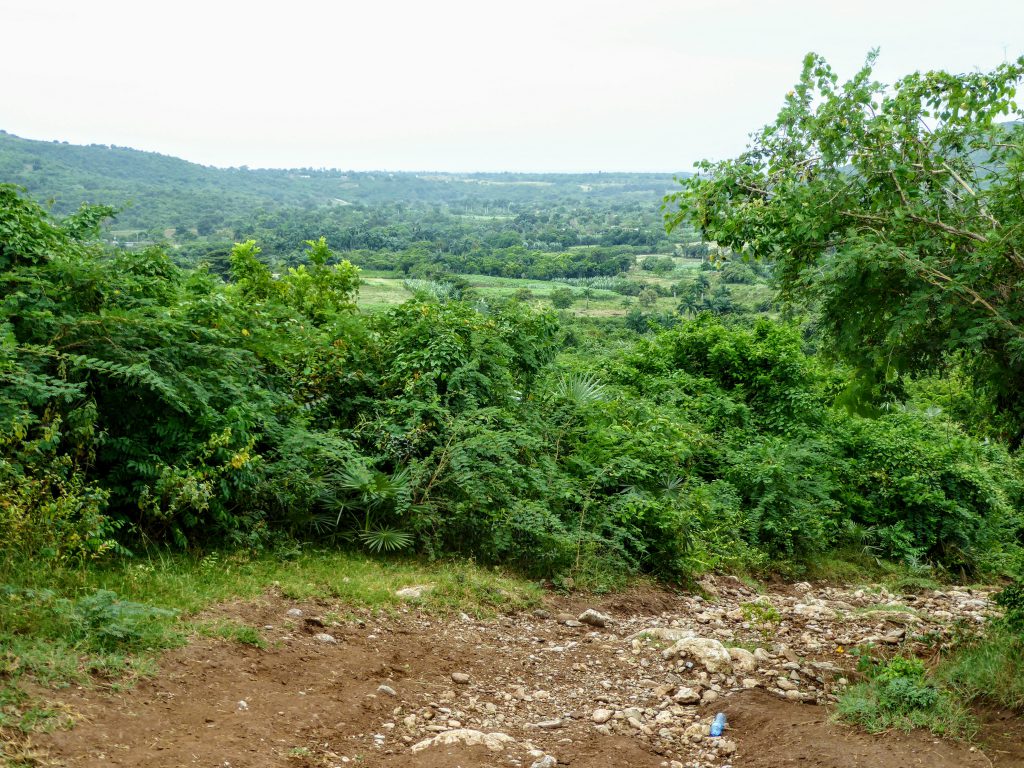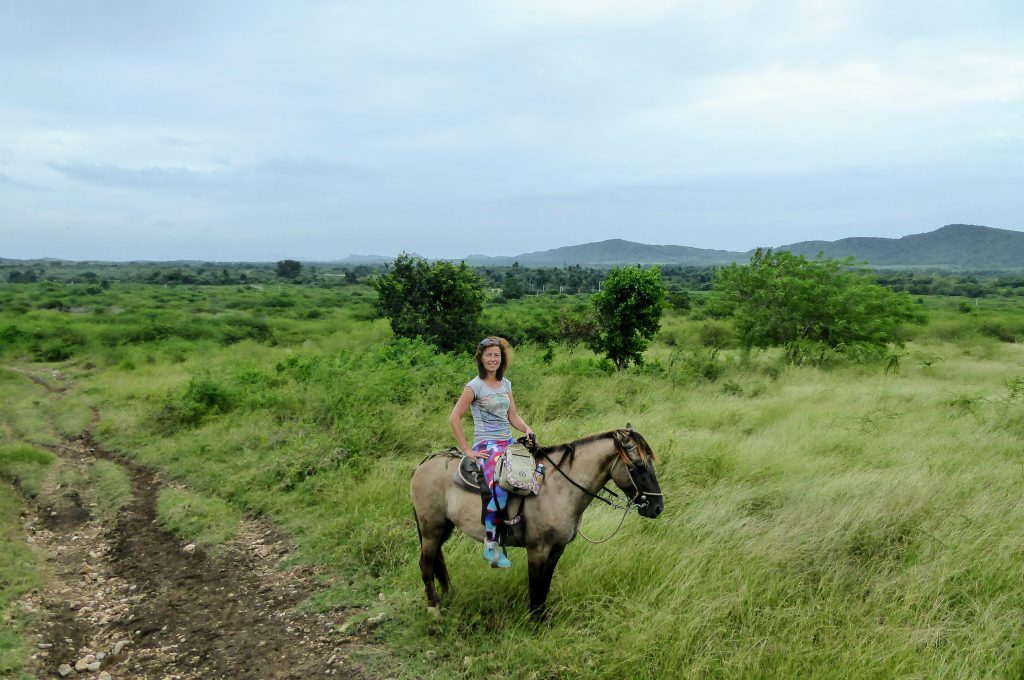 Going down again on the other side of the mountain we came by a restaurant. I sat down and took a refreshing drink. I didn't feel like eating yet… although that was the reason I was brought here. I saw that pig again on the roast. It was ready and they showed it on a table and I saw the cook coming out of the kitchen to cut pieces of it. When visiting Trinidad you will see this a lot at restaurants, a man sitting behind the pig, turning the pig on the roast so it doesn't burn….big Cuban sigar to go with it 🙂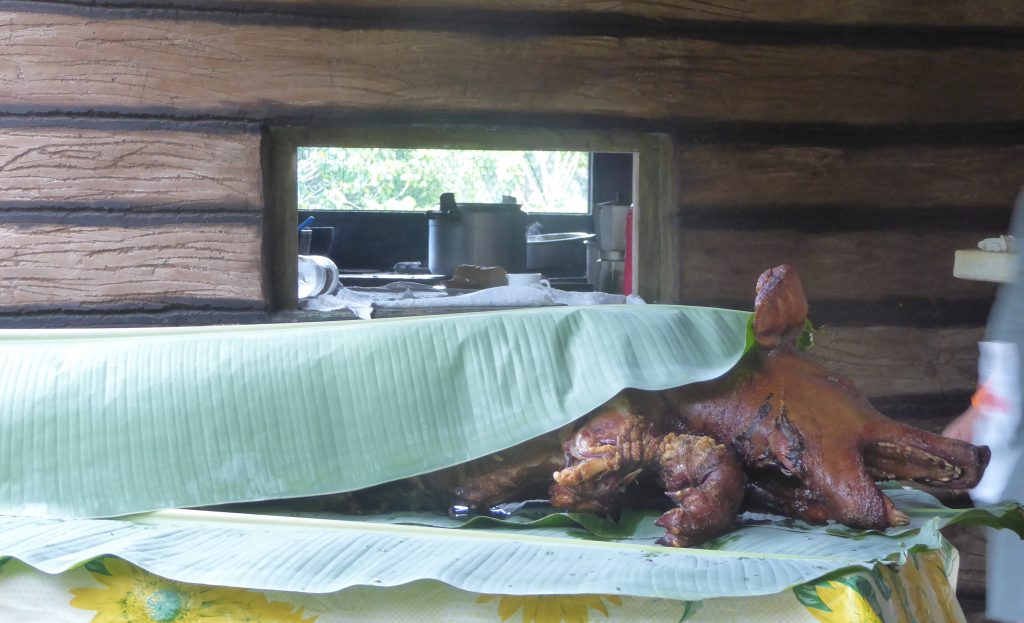 On our way back to Trinidad we didn't went over that highest point again. I didn't mind because this path was a lot easier for Bruno, my horse. I would've loved to see that view again if we did but it was oke. This path brought us through a small village and after that I recognized the road, it was the road that brought us back into the great city of Trinidad.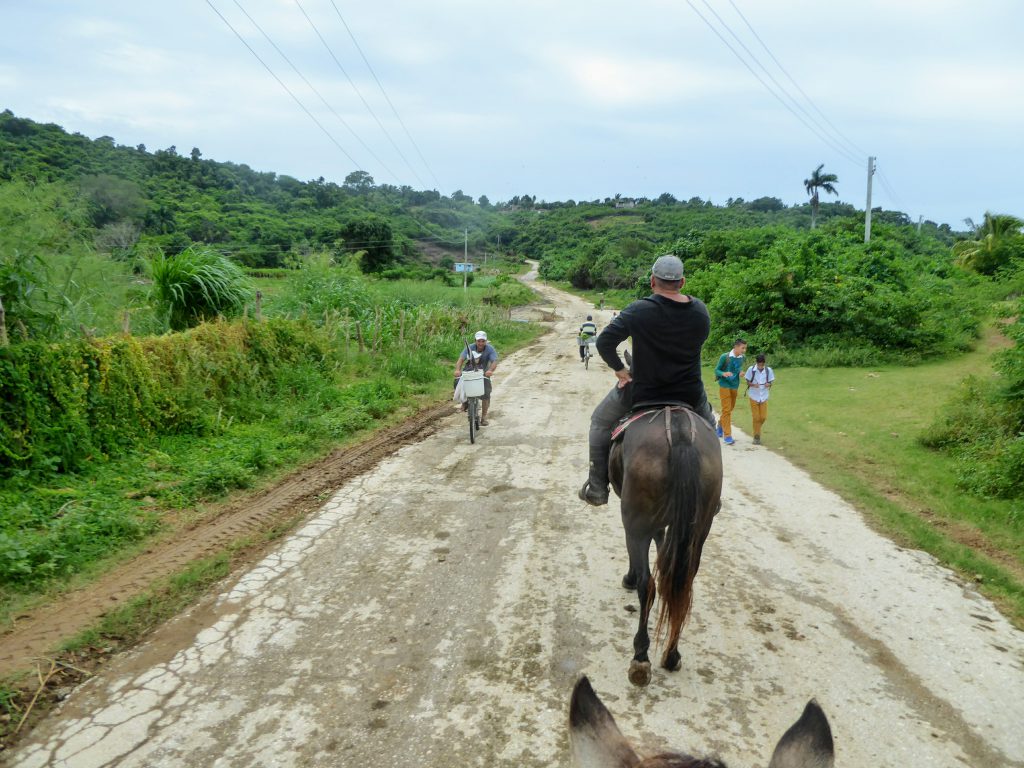 I really liked to be in nature for some hours. Also riding Bruno the horse was great. It was a long time ago that I rode a horse as I had one when I was little girl 🙂 And the surroudings…well…should I say  more?
How, what and where?
I arranged this trip through my Casa. The costs were around 25 euro and I could pay this at the casa, she paid that same night my guide of that day who came by the casa.
Everybody works together in Cuba. That is the way it works here…they all got their circles around them of people that can arrange everything for the tourists. For us it is easy because you can arrange everything through your casa. This way you make sure that your money is spend locally and with the small local entrepeneurs. And I'm a big fan of that!
In Trinidad I stayed at Casa Georgina Zayas (TITI). It was a 10 minute walk from the touristic centre. It also means that you are in a non touristic area and in between the real life of Trinidad!!
If you want to read more about my trip in Cuba : Highlights of Cuba (3 weeks)
I also Cycled from Trinidad to the Beach of Playa Ancon
—
Or read about other active and healthy trips I did on this wonderful world!!
10 minutes in Summertime Thingvellir National Park – Iceland
Cycling the Kattegatleden along the west coast of Sweden
Intertidal Walk in the Waddensea – Holland
The Camino Frances – Reaching My Goal
 If you liked reading this post I would love it if you would share it for others!!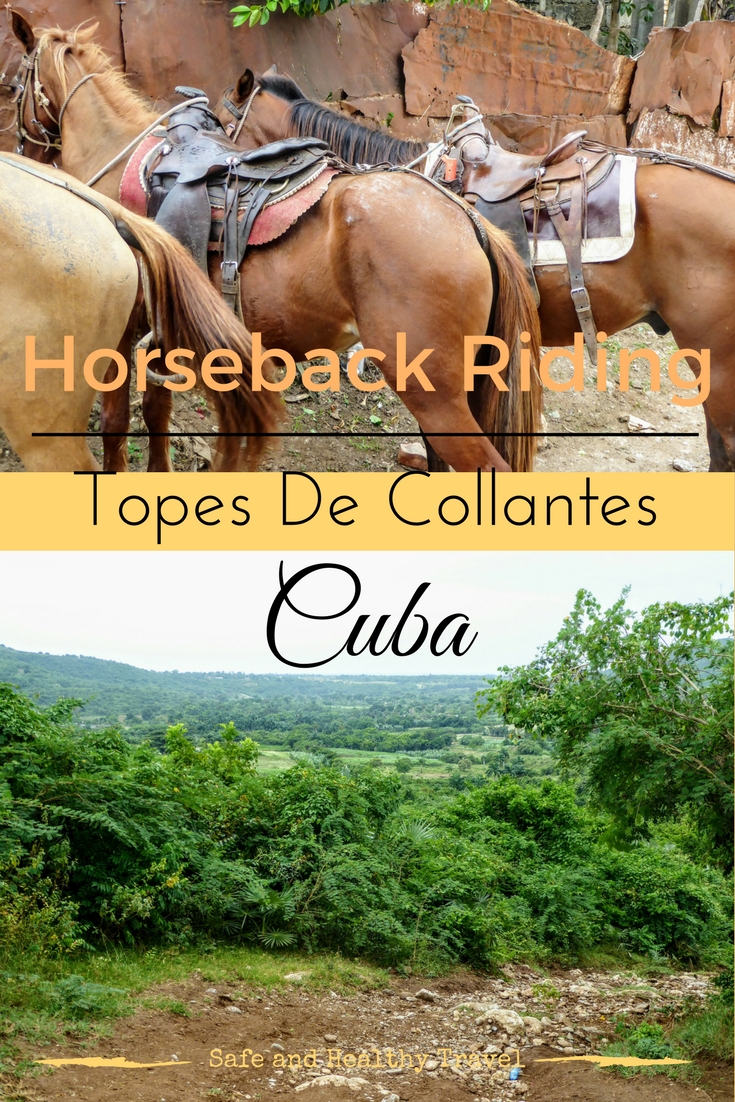 —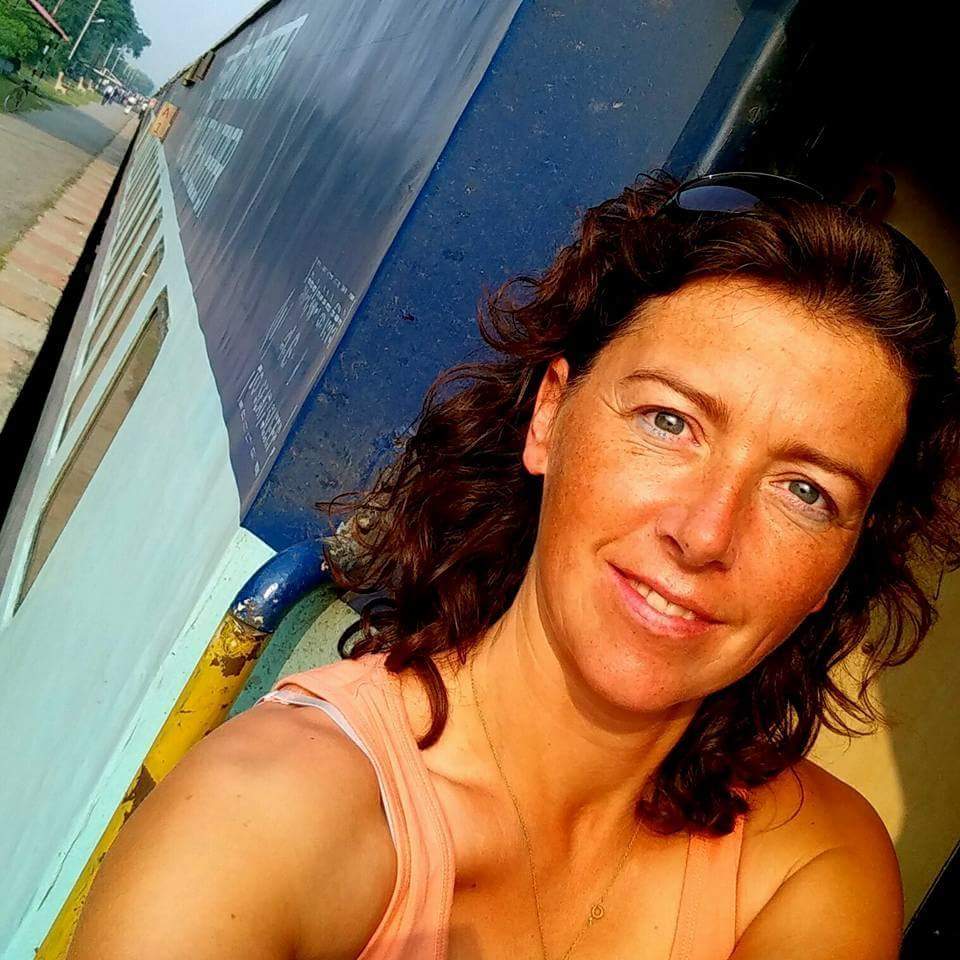 Jacomijn is een politieagent uit Nederland die jou graag laat zien hoe je veilig, actief en gezond de wereld kan over reizen. Safe and Healthy travel is a MUST