Highlights of Cuba ( 3 weeks )
|
Wat can you explore in a country if you have 3 weeks to spend? I had 3 weeks in Cuba and saw a lot and had great adventures through the western part of Cuba! Check out these highlights of Cuba!
I started and ended my journey in Havana, Cuba. I spend almost a week in the city, couple of days to begin and I ended up there with a couple of days again at the end of my travel. There is a lot to see and explore so it's not a bad idea 🙂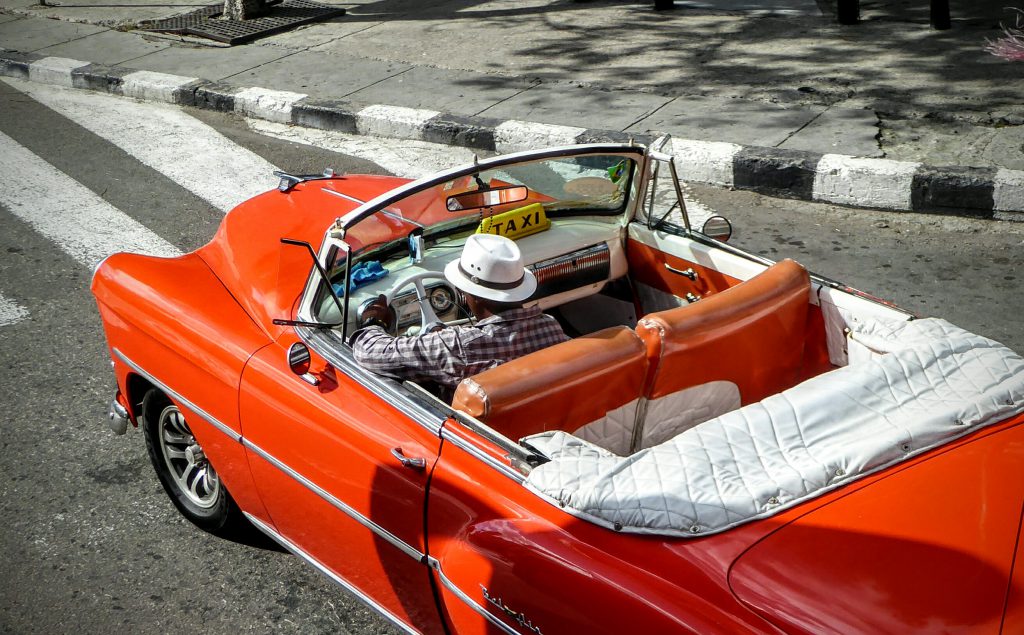 Habana Vieja
There are two main parts in Havana that you want to visit. You have the Old Town, Habana Vieja, which is great to get the feeling of how it used to be in Cuba…and in some ways still is!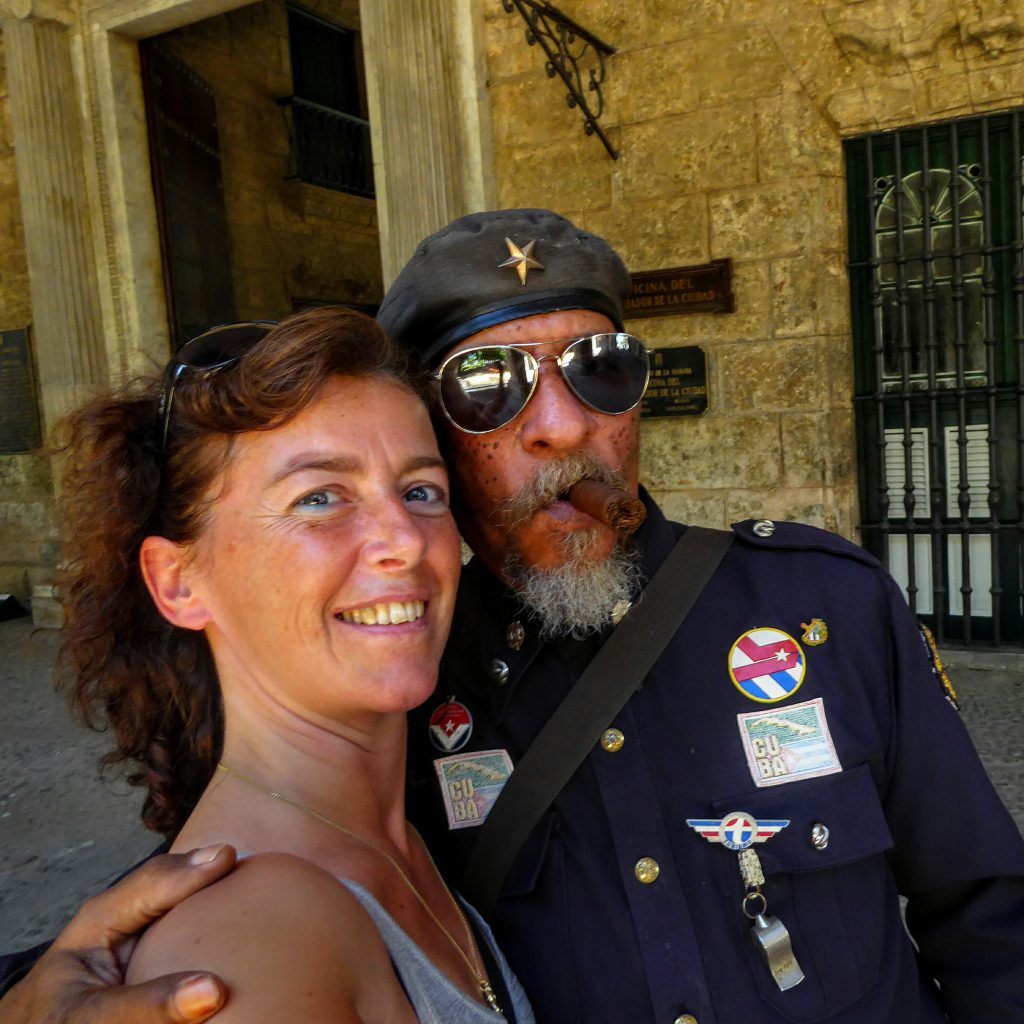 Sometimes you have to take a Selfie!! 🙂
See here if it is safe to travel to Cuba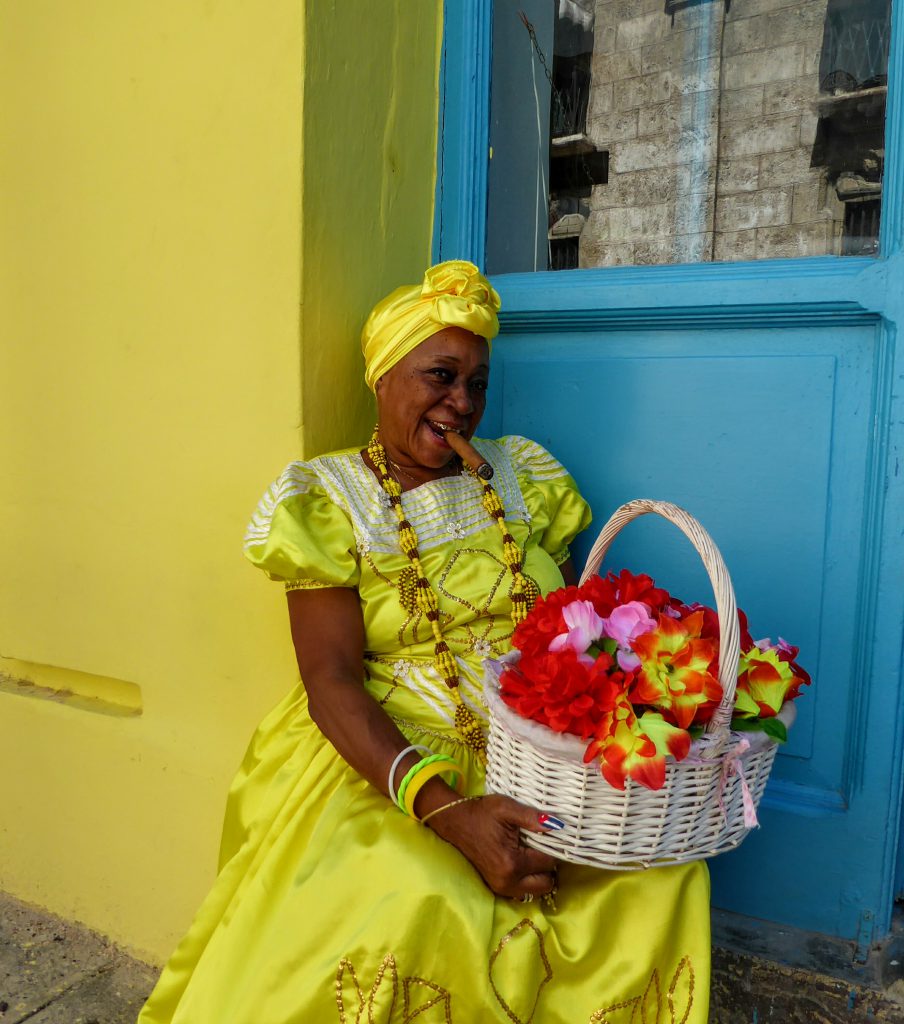 Habana Vedado
And you have the new town, Vedado, with lots of big hotels, the university and the suburbs that have more modern and expensive houses.
See more of these Great streetpics of Havana / A couple of days to spend in Havana
Cementerio de Cristóbal Colón is the old cemetery of Havana and really worth a visit….How strange that me sound 🙂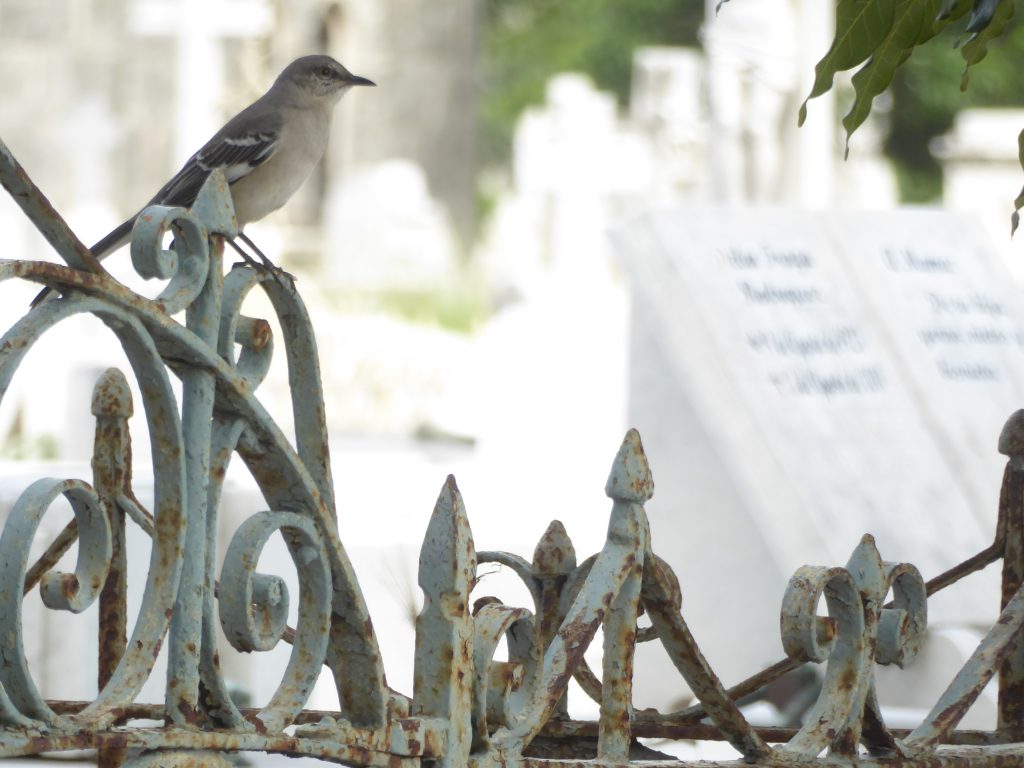 Havana Hotels with History
Hotels with interesting history and a must to visit are Hotel Habana Libre. It played an important role in the Cuban Revolution.
Hotel Nacional de Cuba is also very interesting as it shows a lot of old pictures in the large hallways. Its garden has a museum dedicated on the times that Fidel and Che had their headquarters here during the Cuban Missile Crisis. You can still see two large coastal guns aimed at the ocean side, over Malecon Drive. The view over Malecon and onto the harbour is great too!!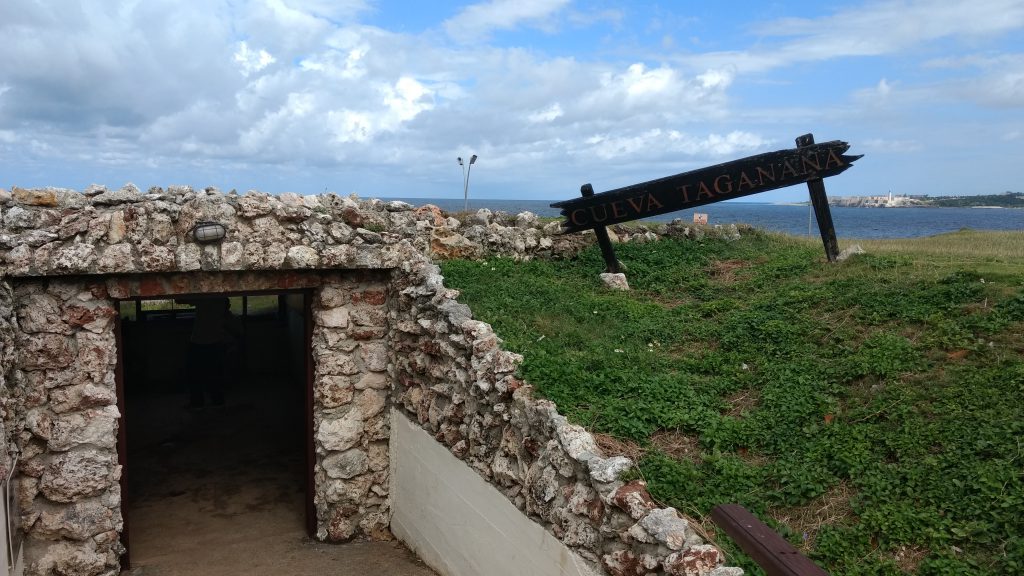 Museum with the view on Malecon, Havana – Cuba
I spend a lot of time in the old town and the part in between called Centro Havana where my Casa was situated. What you can see on the streets, passing by, working/selling, just sitting in the frontdoor or the kids playing is just great to see!!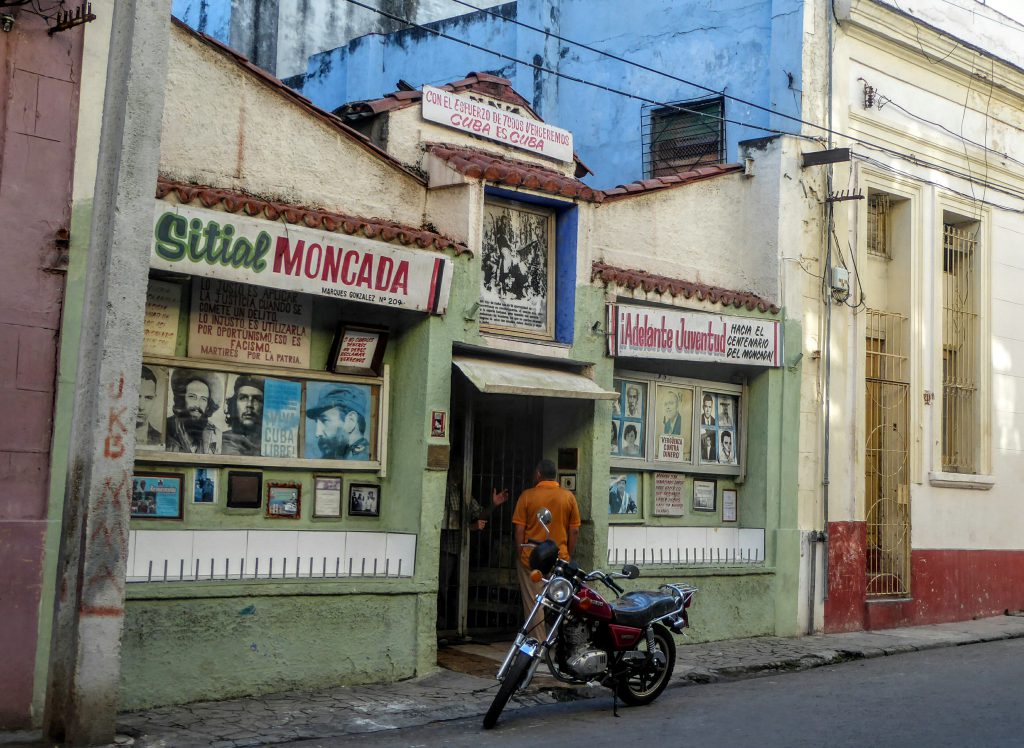 Highlights of Cuba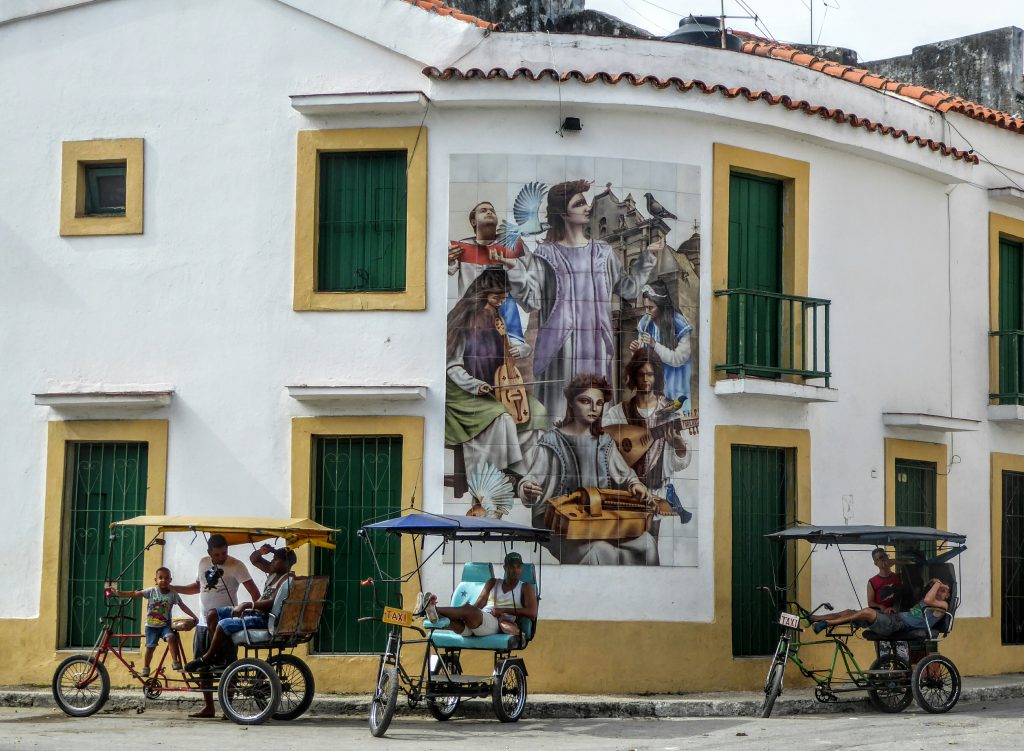 The valley Valle Vinales, Cuba
Valle Vinales
From the big city I went to this great UNESCO protected, nature site of Cuba. Its landscape is surrounded by huge rockformations forming the valley in between. In this valley are a lot of cigar plantations. I took a hike into this valley to also visit a small farmer that still makes them traditional. The views you get walking around here are just stunning!! Make sure that you will go on a hike through this beautiful landscape and get to see some of the authentic tabacco farms and ofcourse spot some wildlife!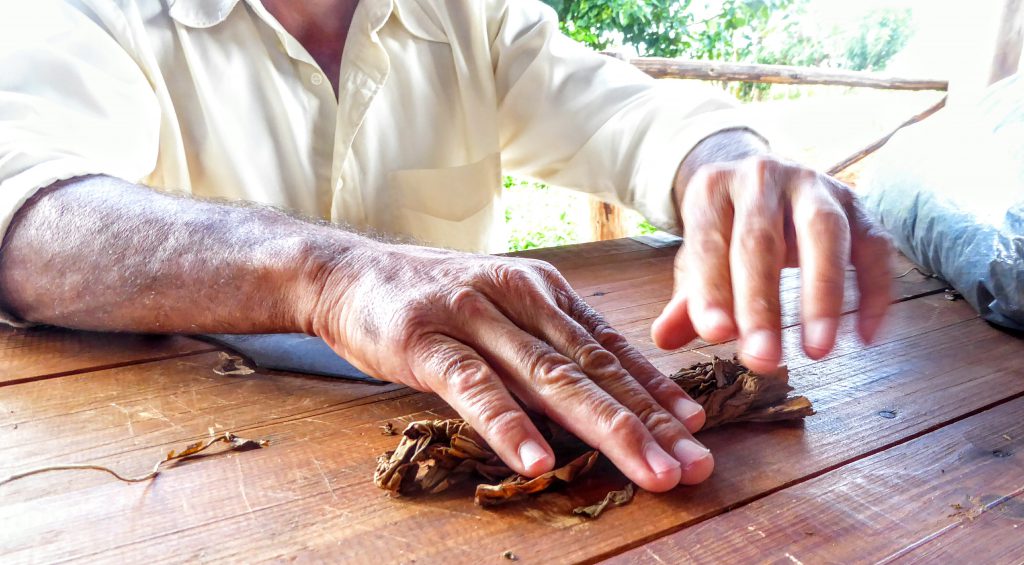 Read more about Visiting the Cigar Farm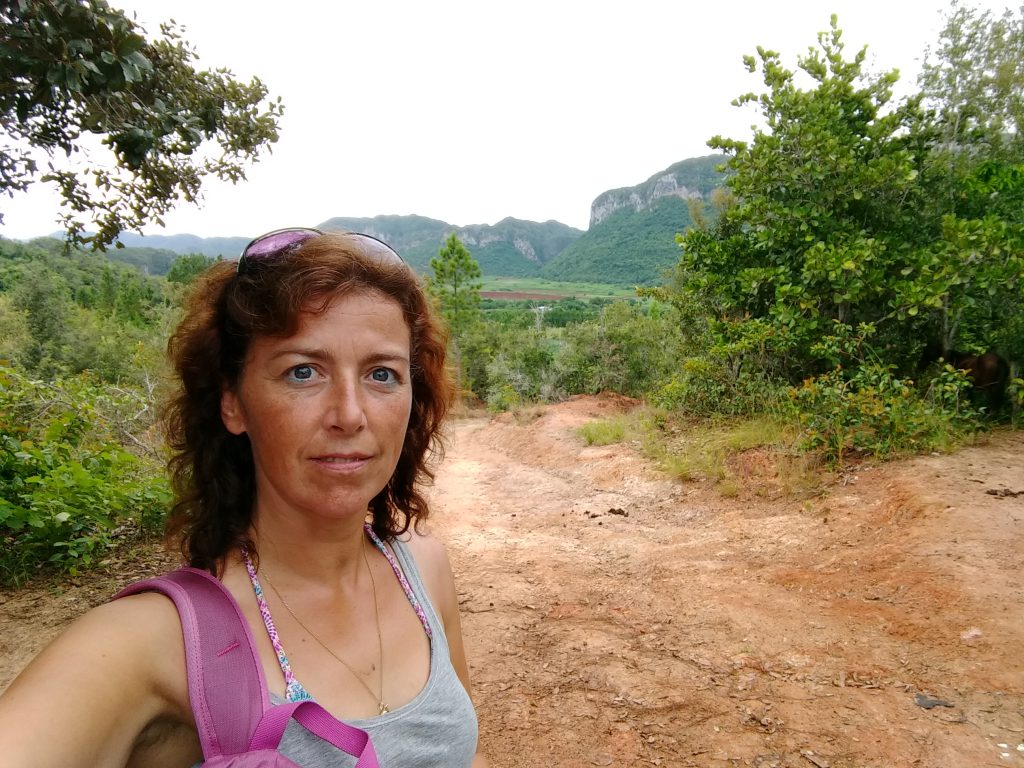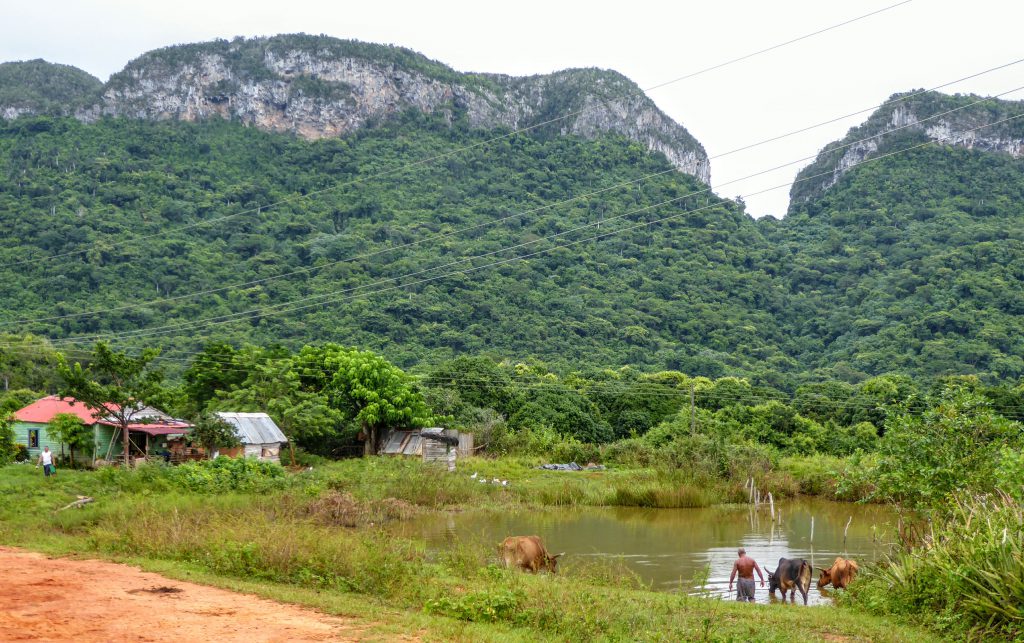 I also rented a bicycle and cycled in the other side of the main road. There you close to the wall of rock that forms this great valley. I cycled through plantations and over farm ground….Got lost a bit, went through a dry riverbed and came crawling out of this area to find myself not far away from the point I started 😉 I love these kind of morning explorations!!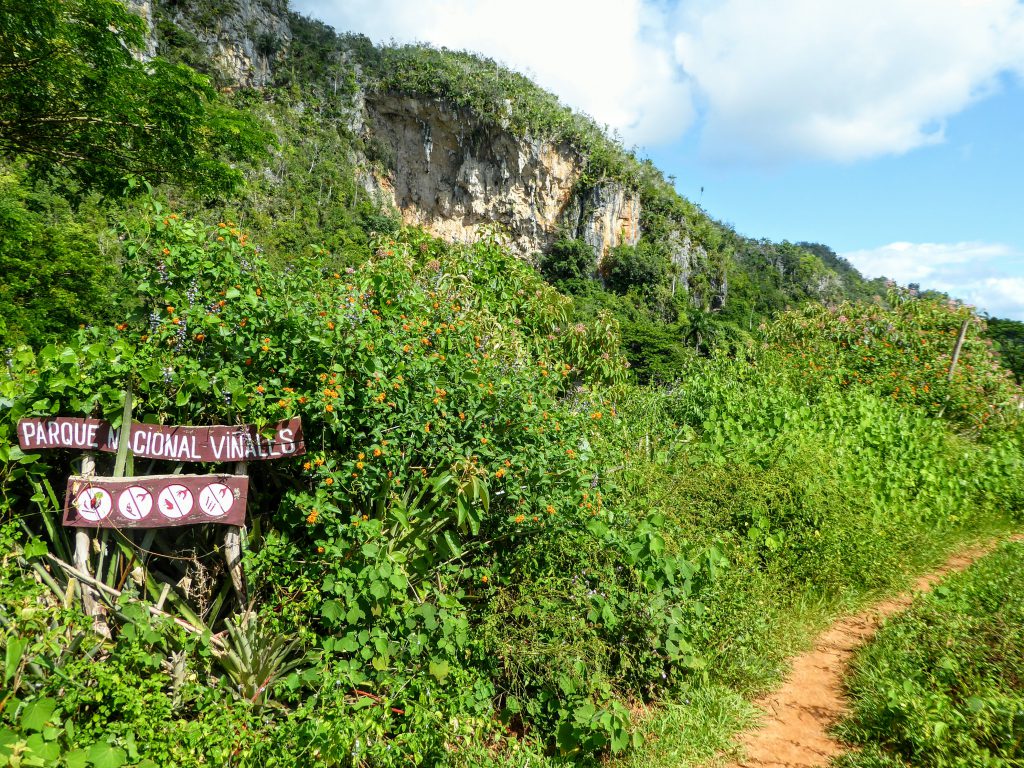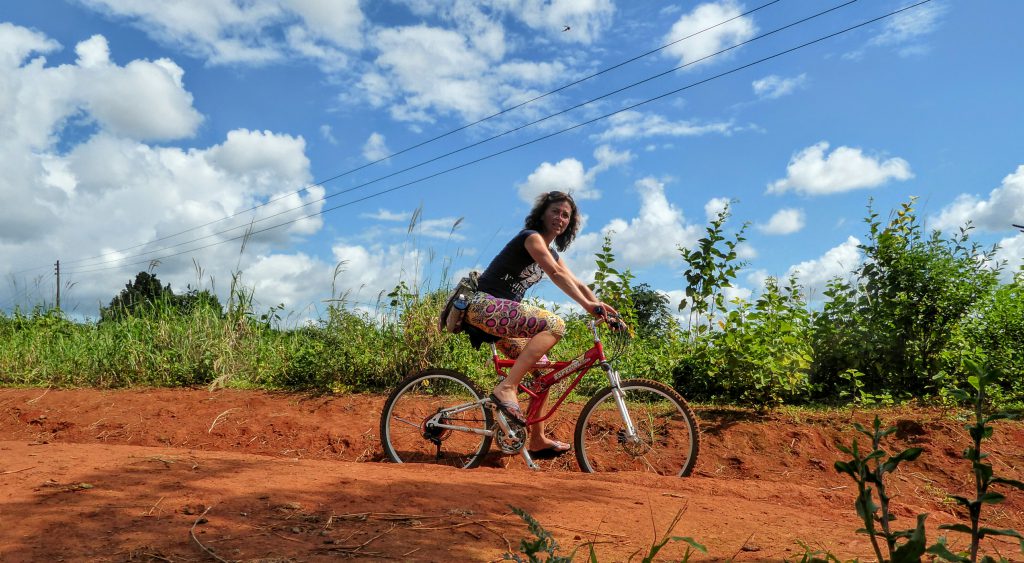 Nice place to get a great view over this valley is hotel Horizontes La Ermita. You can cycle or walk up the hill and on the end of the road you will find this great view and a refreshing drink!! It has a nice garden with a swimmingpool and I ordered that refreshing drink and enjoyed the view!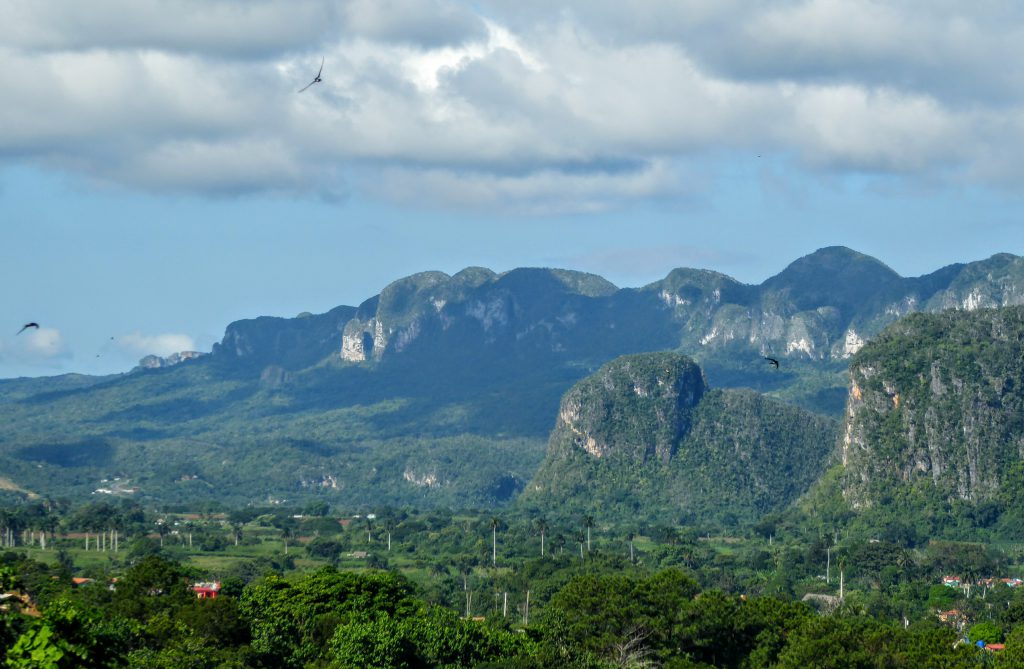 Exploring Nature and Diving at the coast of Playa Larga Some of the Highlights of Cuba
Playa Larga
In Playa Larga there is not much to do! There are some nice beaches to walk on with hardly any restaurants or places where you can sit down. So still unspoiled by us…tourists 🙂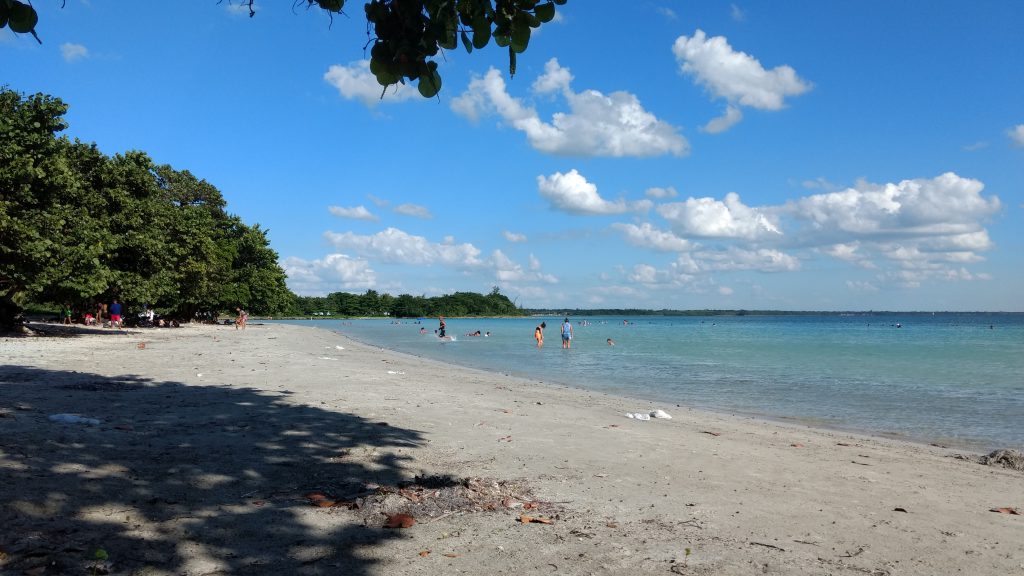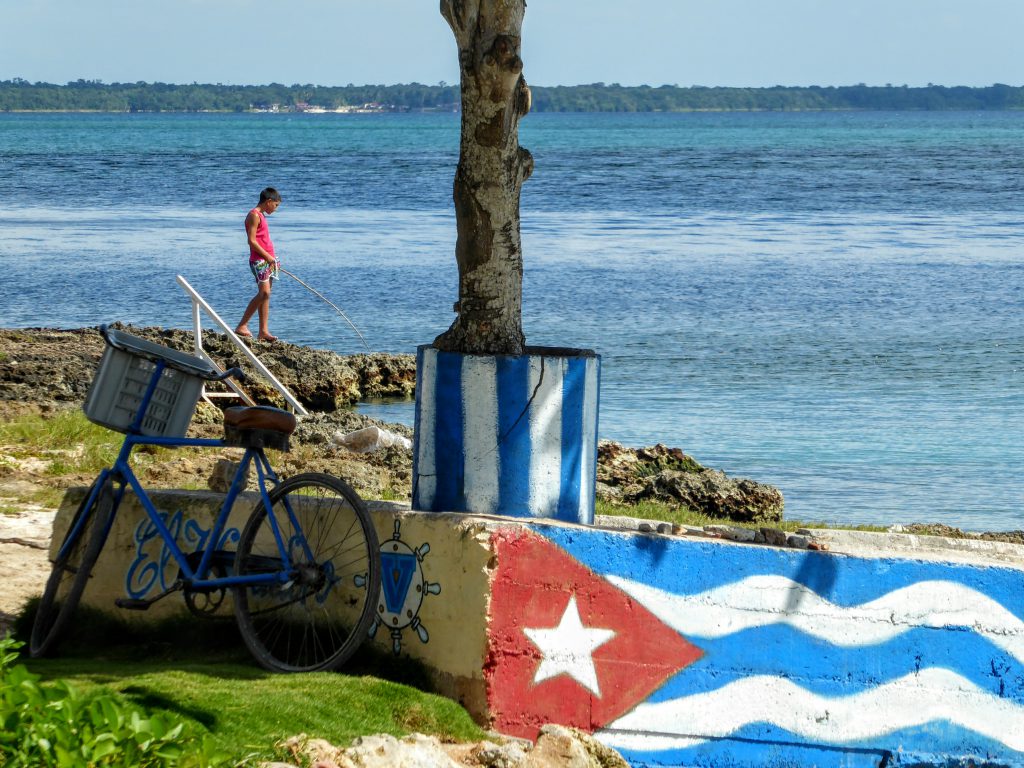 They also have no internet connection yet… There was one WiFi in the area I stayed but everybody told me that it wasn't working 🙂 It belonged to a diveschool.
The area surrounding Playa Larga is great for diving and exploring the nature! So, if you know me already for a bit, I did both ofcourse!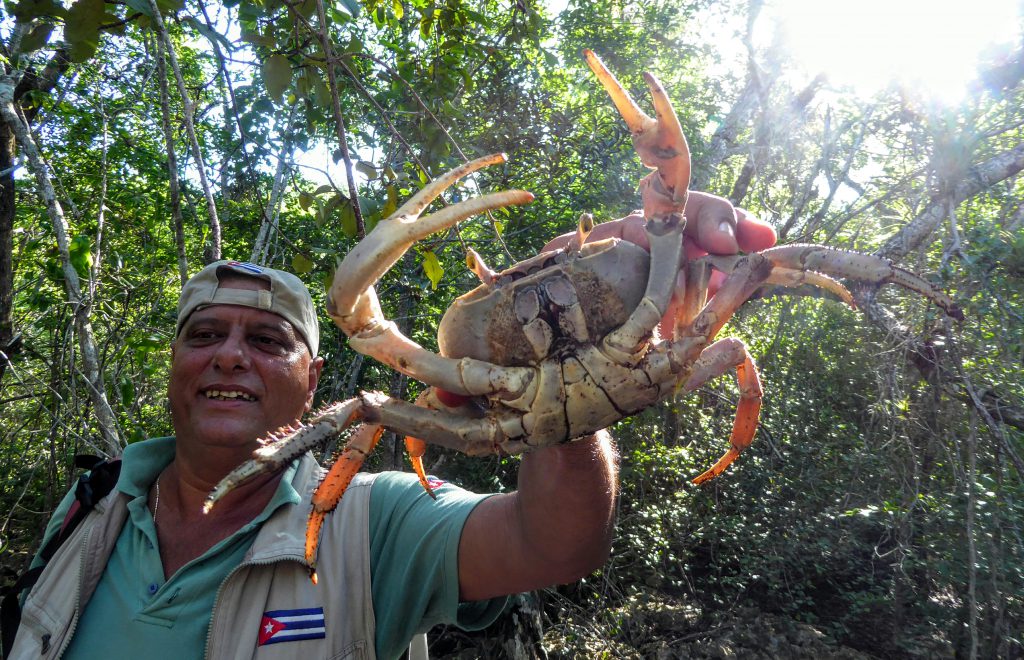 On the first day I explored the nature by walking the afternoon with a guide. There we saw the national bird of Cuba ofcourse!! Also the big crabs that life in the forest walking around and we went into a cave.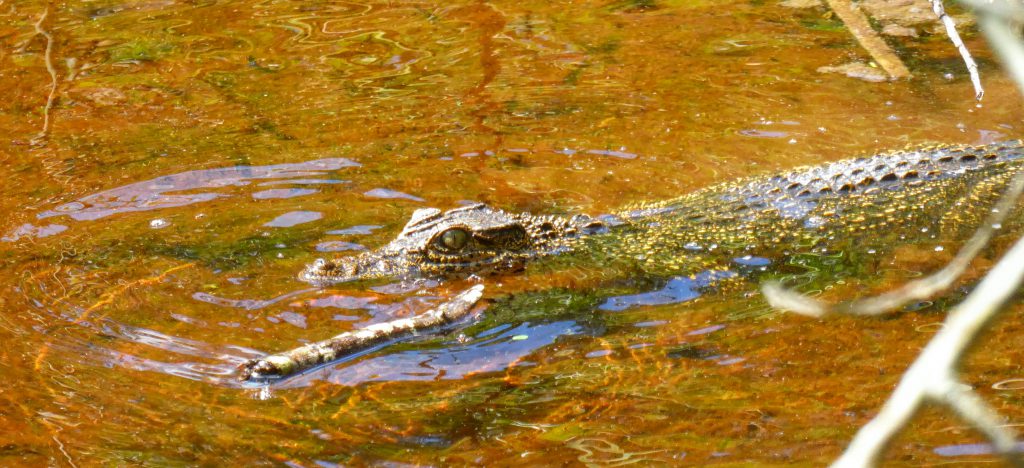 There was also a big snake lying there! I really love seeing those kind of, not easy to spot by yourself reptiles! After we walked on and came at a cenote and had a nice and refreshing swim. A great way to spend an afternoon!! On the way back we went along another water where we spotted a crocodile!!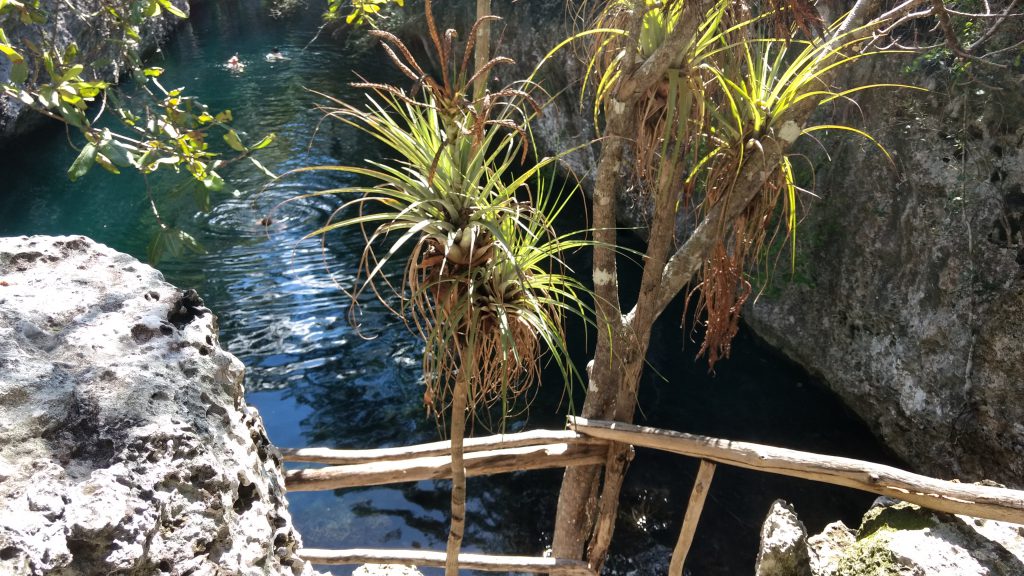 Read more about What to do in Playa Larga
Highights of Cuba (3 weeks)
The second day I took a dive. I was a bit worried about the safety.. There were some tourists that said to have taken 2 or 3 dives and they were send with the group that was experienced. That didn't feel good to me! I also mentioned this to the instuctor and it took a while before I was convinced that it is not my responsibility and that he does this on a daily bases….and so on… the group was only 4 persons…and I went under and enjoyed the scenery!
After one dive and enjoying it but, as for every dive I take, I wasn't really excited so I didn't took another one but enjoyed the sun and the surroundings. On the opposite side was a natural swimmingpool called a Cenote. You can take a really nice en cooling swim over there!! The water is very clear!!
 There is also a restaurant for some food or drinks.
Colourful Trinidad and Valle de los Ingenios, Cuba
Trinidad
Walking through this great city on those old cobblestone streets feels like stepping back in time. Everywhere you hear the music coming out of restaurants and houses. The atmosphere was just wonderful!!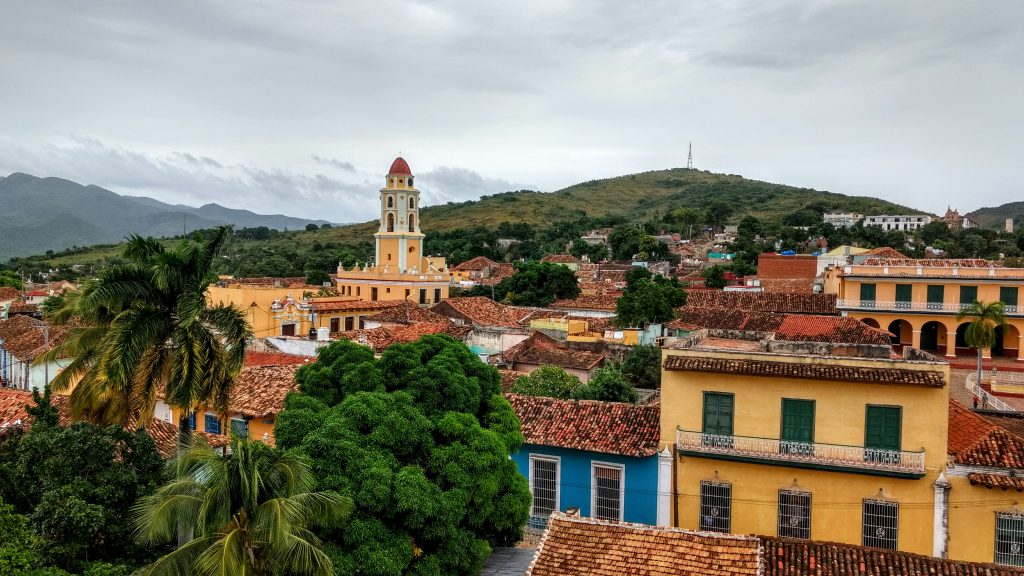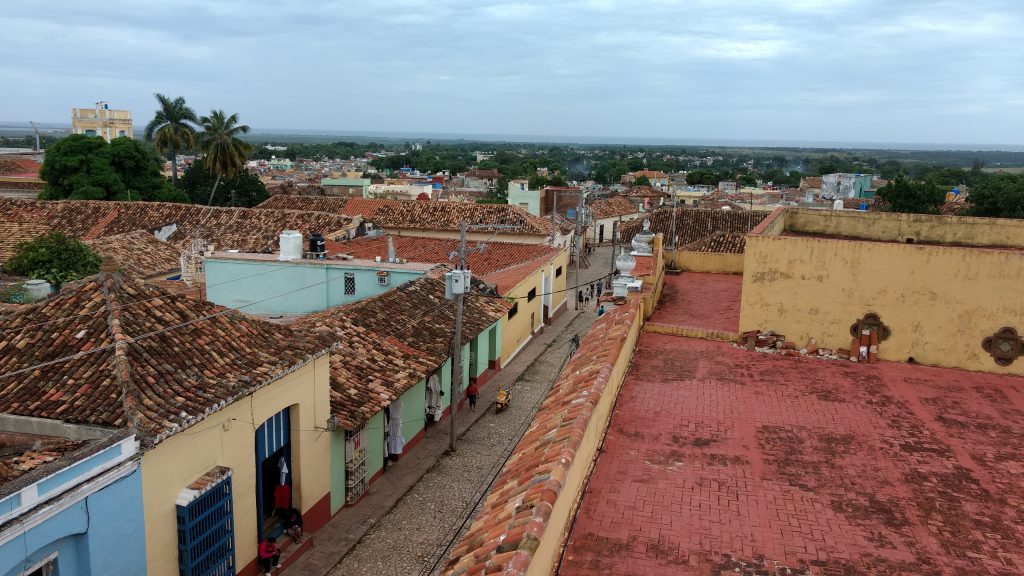 See more of Trinidad's beauty on a lovely walk
There are a lot of great places to visit in Trinidad such as: All the small and colourful streets, Plaza Mayor, musea de historia de municipal (gives you a great view over Trinidad), museo nacional de la lucha contra bandidos (also good for a great view over Trinidad).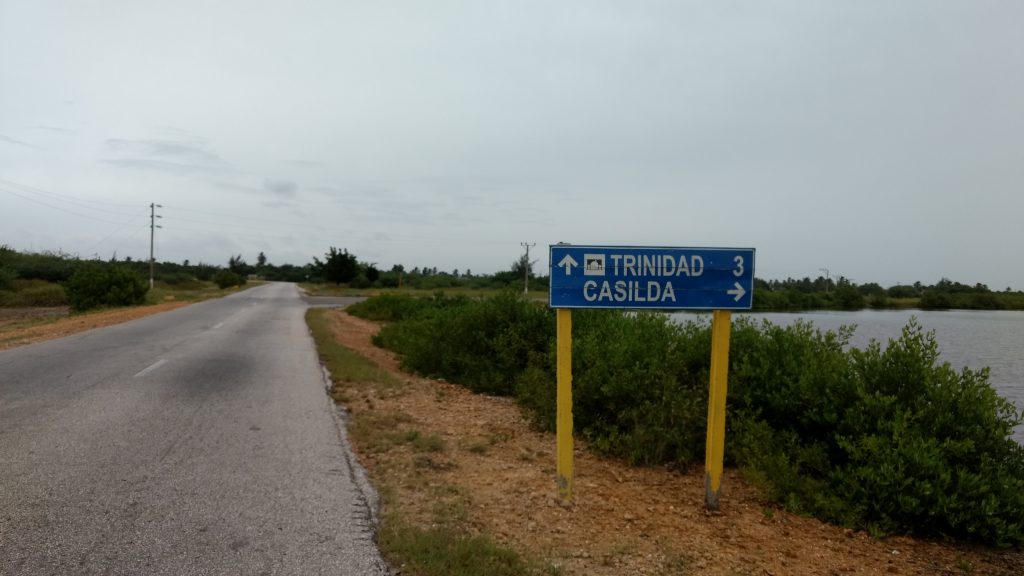 Hiring a bicycle
for a day and cycling to shore is great. I took the long way and that got me through another small village called
La Boca
. Just sitting down at the shore and seeing a fisherman coming out of the water is all worth it, right!!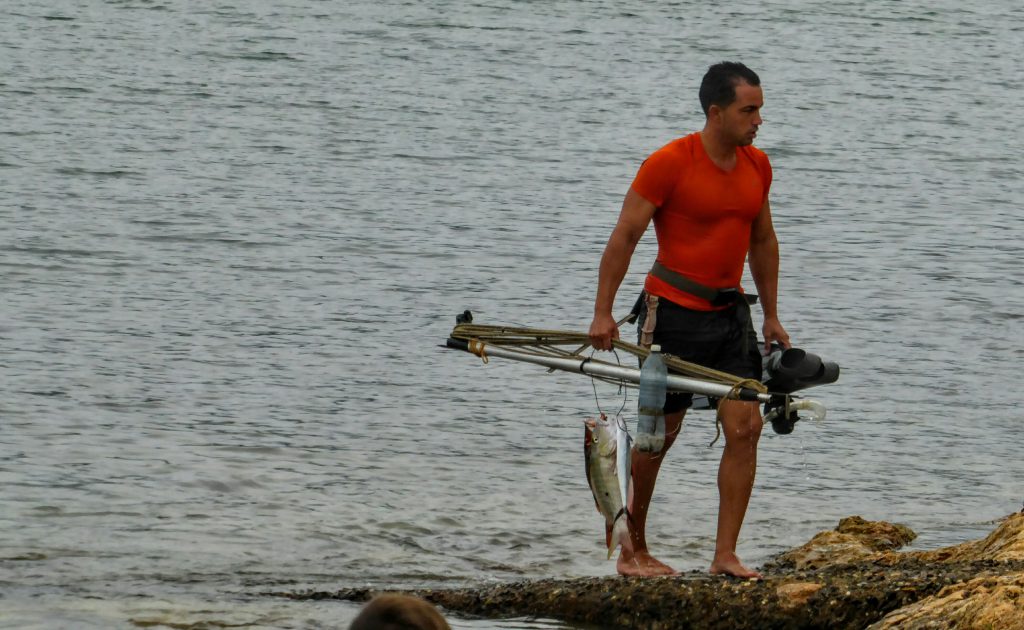 The road along the shore was nice to cycle and there are lot of small beaches to enjoy. Sadly on those secluded beaches someone will appear out of nowhere to ask for money as the beach is his'.
Read the whole blog about Cycling to the Beach of Playa Ancon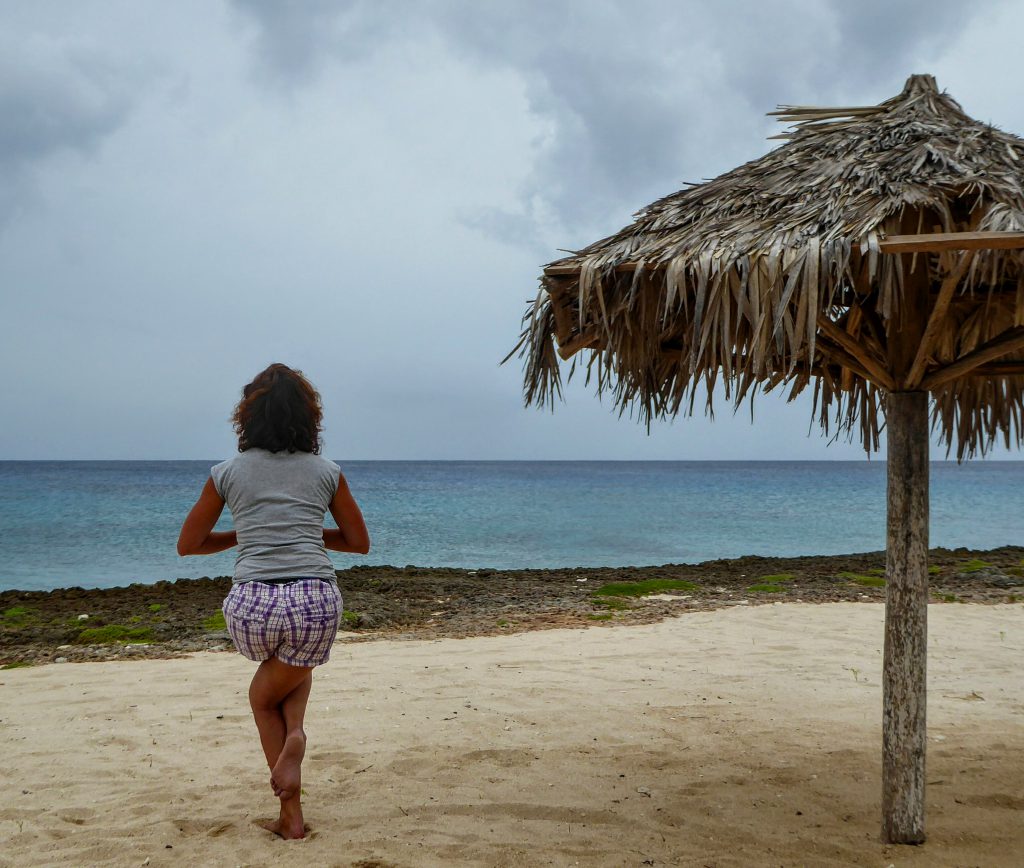 I did found a nice spot to do some yoga 🙂
My last stop on this cycling trip was Playa Ancon, I enjoyed a cool drink and walked around. It is a touristic place with a lot of hotels/resorts situated along the beach. I cycled back through the village of Casilda.
The second day I went onto horseback in into the Topes de Collantes!! It was a bit rainy but a great day to explore the great natural surroundings of this valley near Trinidad! On the way we entered a little shop that sells coffee and cigars!! I had some great coffee and could buy honey or cigars from him, made traditionally ofcourse!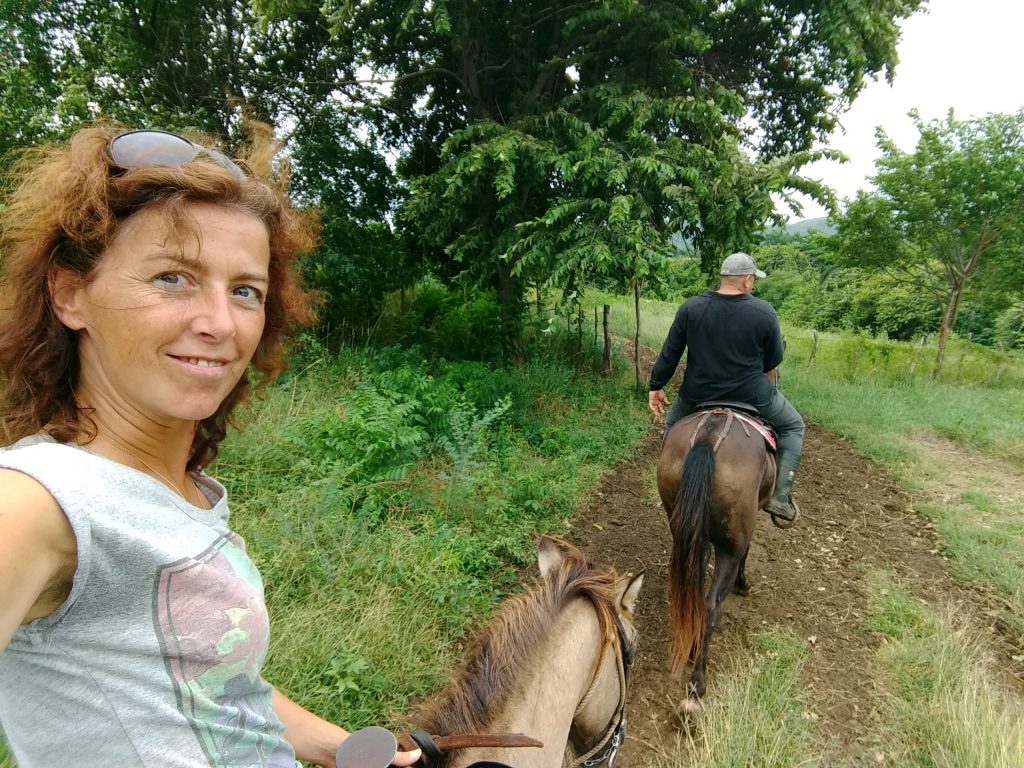 See more of the beautiful Topes de Collantes by Horse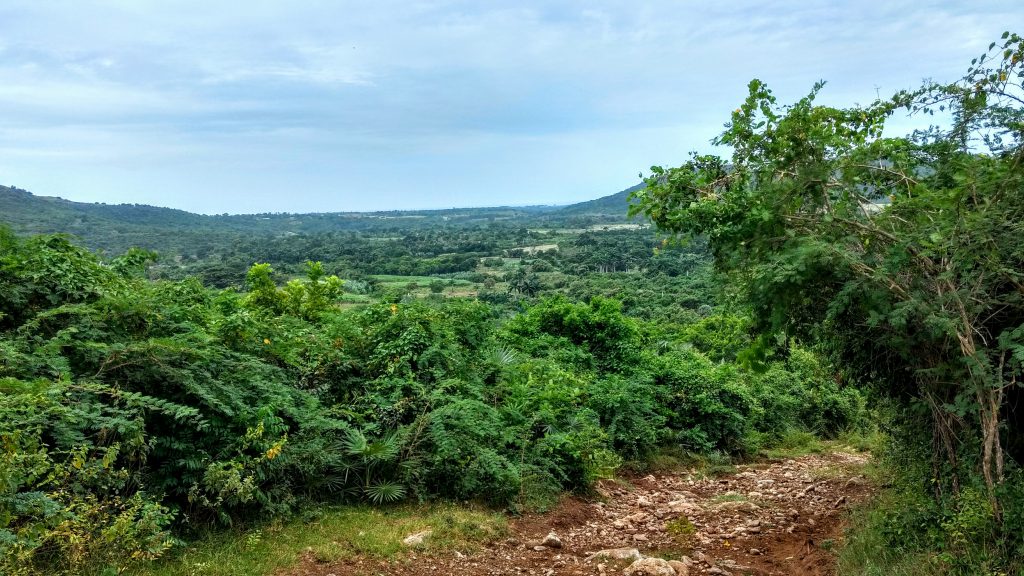 We also visited a great viewingpoint and a waterfall. I can imagine to go for a swim on a hot summerday!!
Mantanzas, Cuba is getting back its charm!!
Matanzas
Matanzas, the city of Bridges they call it them self!! They have 17 brigdes in the city because of the 3 rivers that cross the city! Not that touristic but for me it was one of the highlights of Cuba. Go for one day and see it too!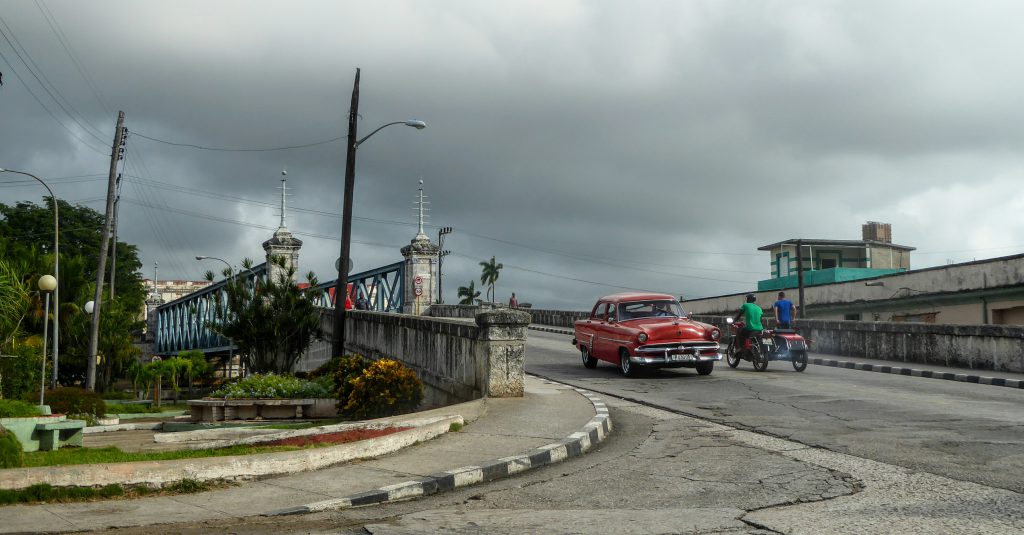 And at one of them I sat down for a while. It also had a great wall which displayed a picture of Che Guevarra.
In Mantanzas you have two main squares and on one of those, the biggest one I spend lots of time. There is the Velasco hotel and you can really have a nice drink or lunch over there. It is situated in an old redecorated building and looks wonderful!!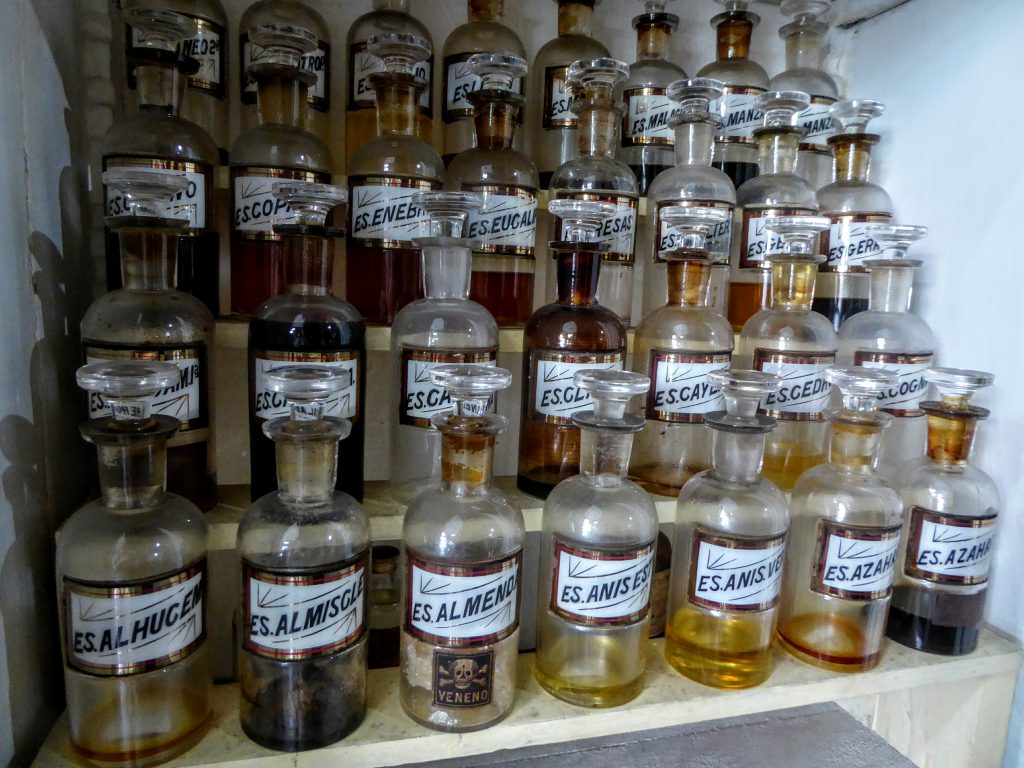 On the opposite side there is a wonderful old pharmacy that you really need to visit!! The shop is still intact and it looks like they just stepped out of the shop and left everything as it was back in the 60's!!It was just the best seeing this!
Now it is a museum and they are working on the second and third level too. That was the house of the owner in those days. In the pharmacy all the medicines, bottles and fluids or pills are still there. I spend there at least 2 hours and loved to walk around there. I even got invited to go up and see the house which they are renovating at the moment!!
Going for a great view over Matanzas will bring you to Ermita de Monserrate. I walked all the way up and really enjoyed the scenery from the panorama but as much the streets I was walking to get there!
 Highlights of Cuba – Matanzas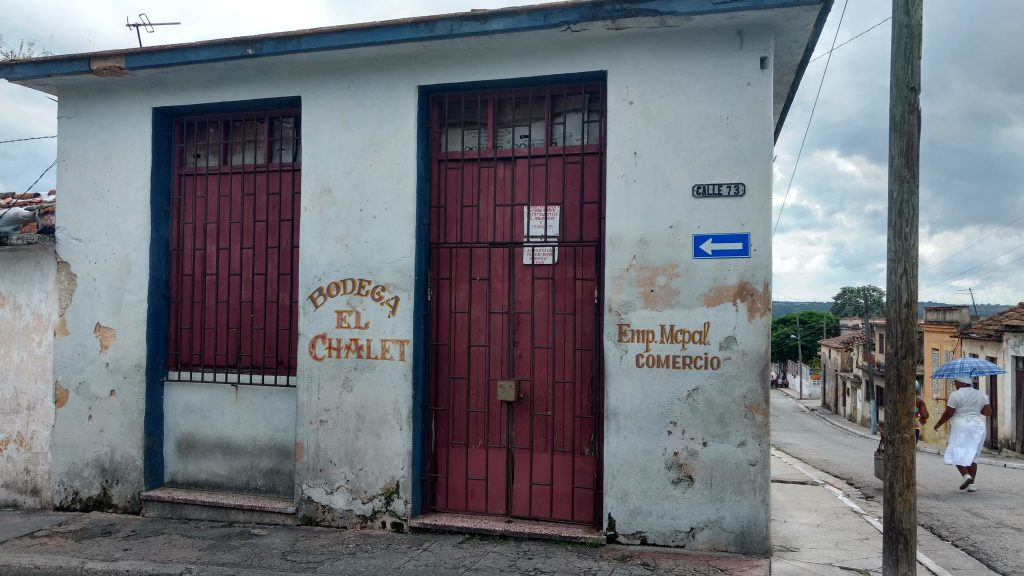 Streetscene in Matanzas while walking up to Ermita de Monterrate
Read more about the Highlights of Matanzas
White beach & clear blue ocean at Varadero
Highlights of Cuba
Beach at Varadero
Because of just being a tourist and I needed some relaxing time just before traveling on I went to Varadero. It has wonderful beaches and I really loved my two days there. First day was a bit rainy but the second day was the best for beach!!!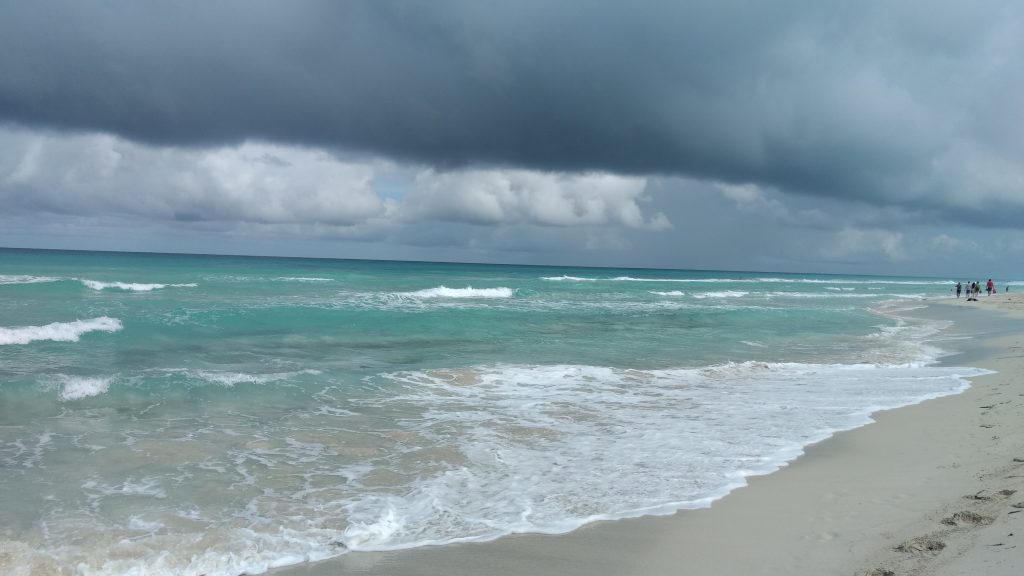 Rainy weather will provide you the best pictures, don't you think?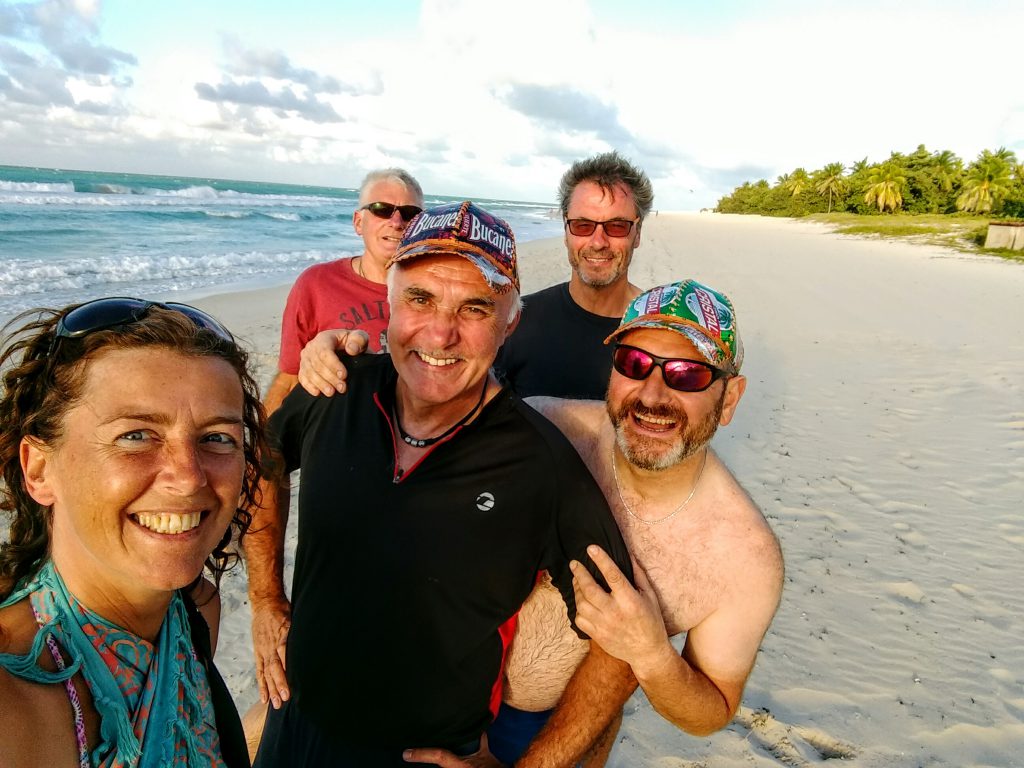 The long road along the coast has some great restaurants to explore but there are very touristic. I met some great guys from the UK and they heard about this local place just down the road. We really had a great dinner there!! It was just one way of the boulevard.
 After these highlights I went back for a couple of days to Havana before travelling on.
Have you visited these highlights of Cuba already?
Everybody asks this question:
Will it change soon??
It probably will…but it will never loose its charm!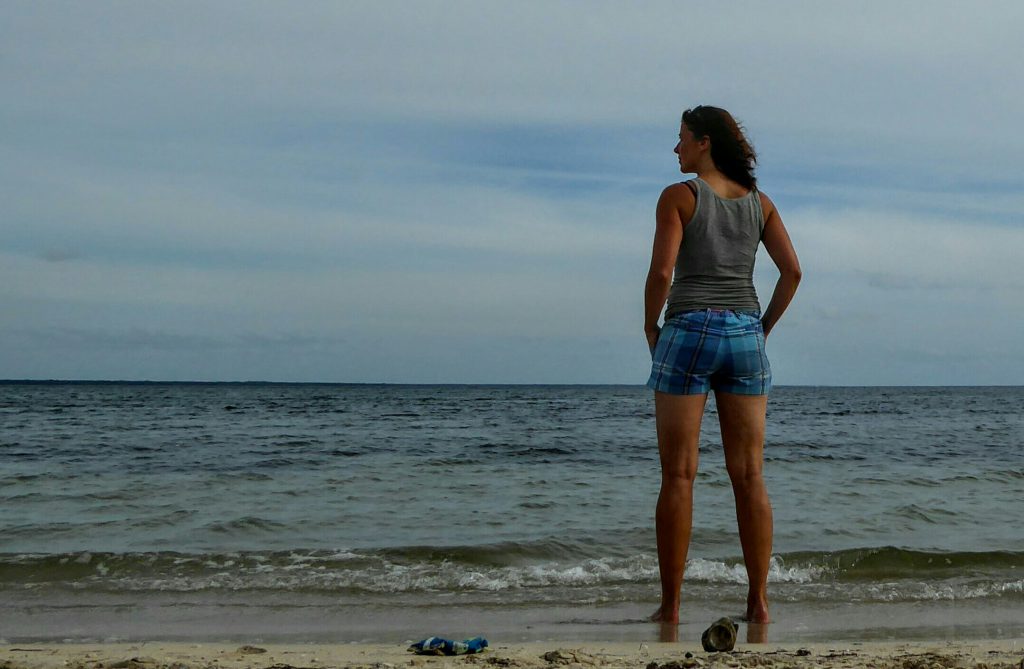 That was one of the reasons I went as soon as I got the chance to go there. I did thought about what kind of stay I wanted  and I always choose for comfort and the local feeling! You can ofcourse stay in hotels and walk the streets to get the Cuban feeling. But for my nights I booked the so called Casa Particulares. That way you stay with local families and spend your money locally! I stayed out of the gouvernment hotels and sponsoring the locals 🙂
So when you go to Cuba I suggest you do the same….not only to support the locals but also for you to get a local experience!!
I hope that this post may inspire you to go traveling to the highlights of Cuba!!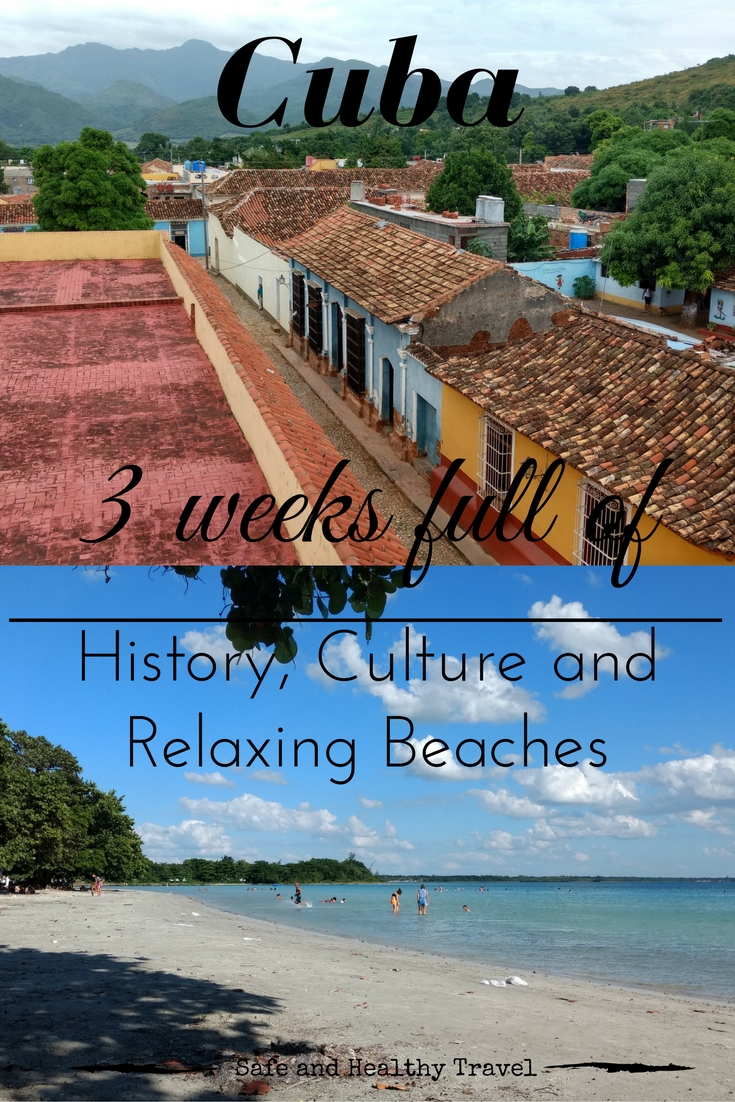 If you liked this post share it with others so they can enjoy it too 😉
—
Hiking to the Cigar Farm in the Vinales Valley
Or go to Colombia
Exploring Bogoto by foot, bicycle and from high above
Climb up Cerro de las Cruces – Medellin
Can I inspire you to go to Europe too?
How about the beautiful Kinderdijk in The Netherlands.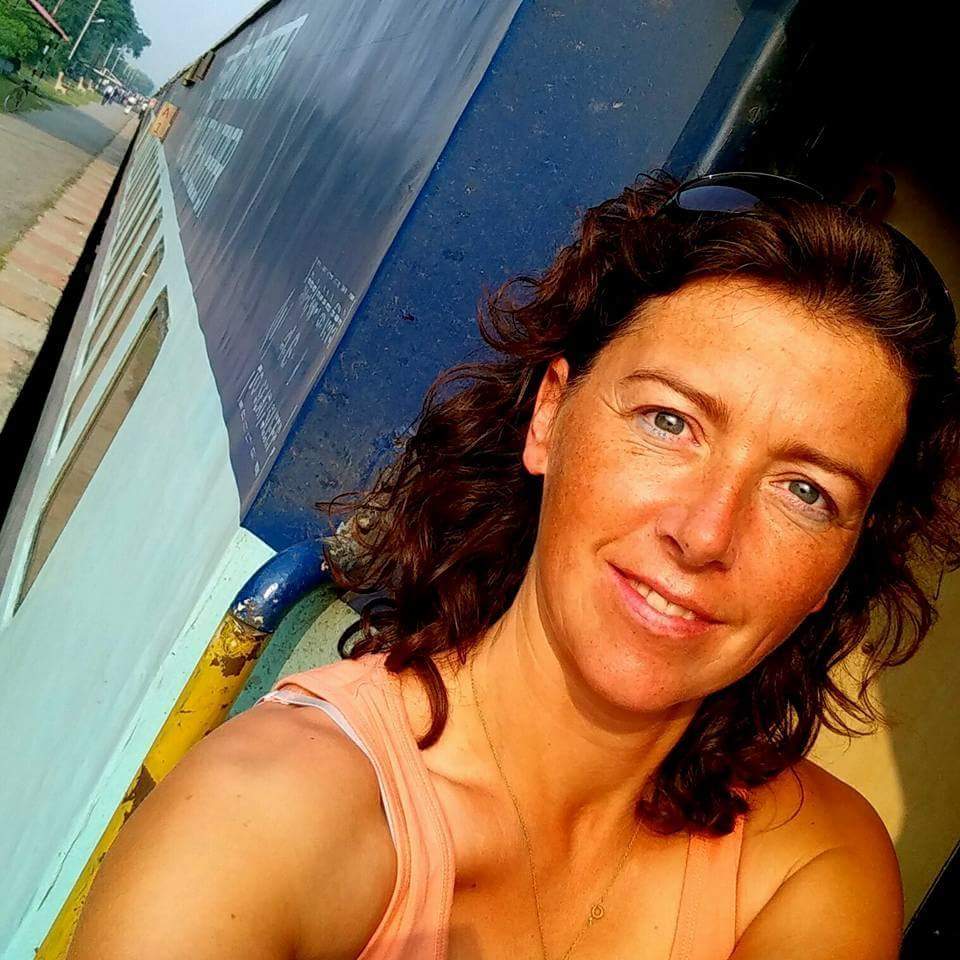 Jacomijn is een politieagent uit Nederland die jou graag laat zien hoe je veilig, actief en gezond de wereld kan over reizen. Safe and Healthy travel is a MUST