How to Travel safely by Bus & Train
When you travel for the first time, you have to figure out how to pack your backpack. You don't want to have to pull everything out of your bag every time you need something. Eventually you develop a routine and know exactly how to do it.
How to Travel safely by Bus & Train. Have you thought about that before traveling? Did you come up with a system on how to pack your things and why? Read my tips and get smarter with it!!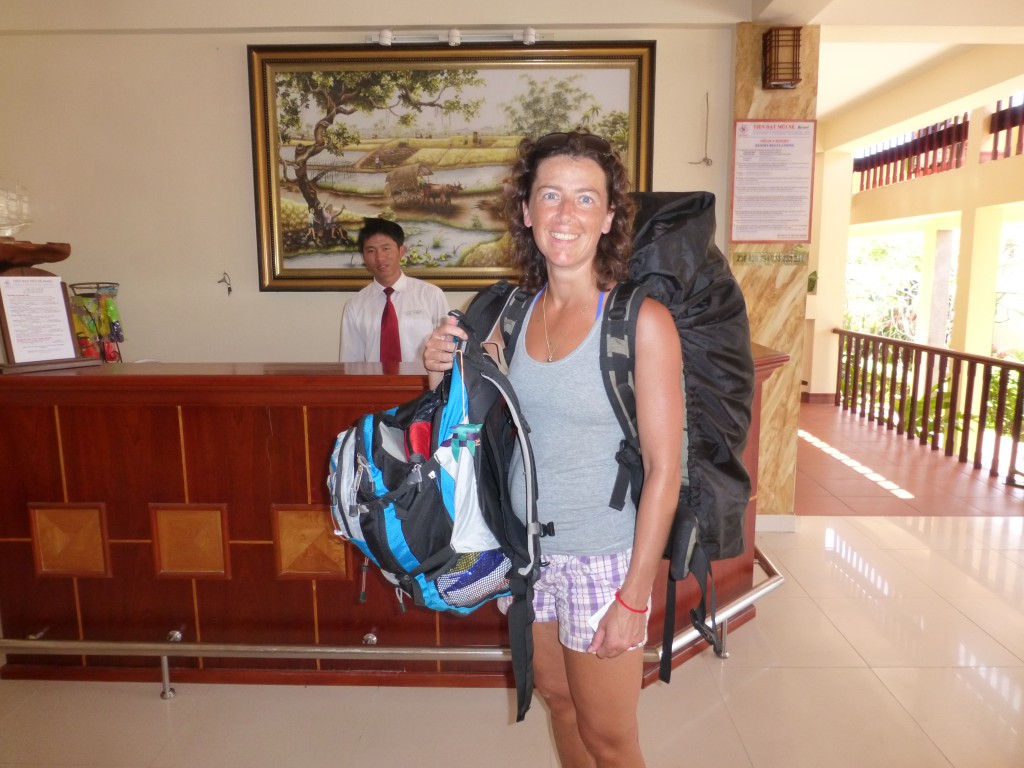 It is important to stack things always at the same spot.
So I've got places for everything. That way I don't have to search like crazy when I'm looking for a specific item. I know where it is and can get it whenever I need it. This works easily and is calming for me. Especially when I see another backpacker rummaging in his backpack for the second time to look for something.
How to Travel safely by Bus & Train
Als je deze post in het Nederlands wil lezen, klik dan hier
Luggage on travel days
You can not always keep your bags within sight on travel days. That's why I carry more then one bag. My big backpack will go in the trunk of the bus or a luggage rack in a train. I'll see it again at my destination. You just need to trust that no one else is going to take your big bag. There is hardly any ticket system at all on buses or trains. On arrival, you just point your finger to you bag and say: 'That's mine." And you'll get it. So far I have never seen somebody lose his or her  bag. I haven't suspected anyone of taken anyone's bag either.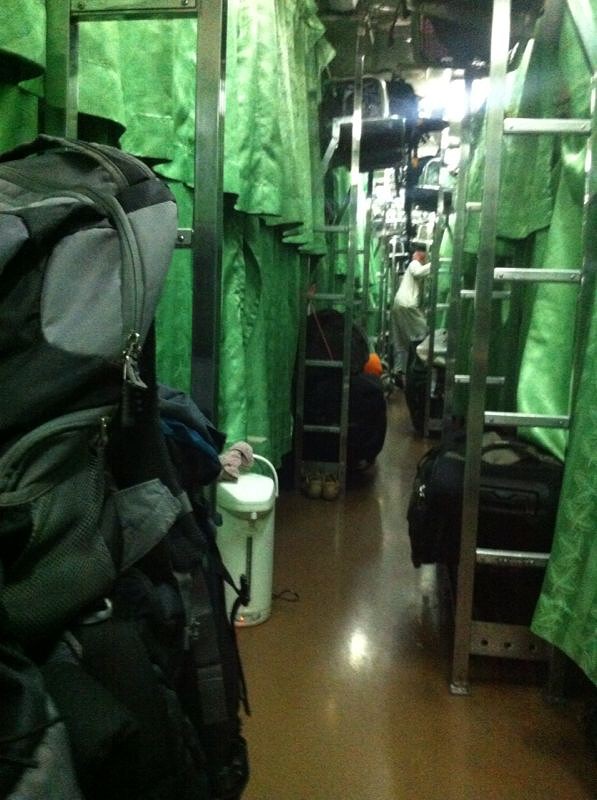 Train in Thailand, you see the luggage lying everywhere.
All my items that are important to keep, I take with me in the bus in a smaller bag. I never give this one to anyone and always keep it in sight and in touch. Even when we have small breaks to use the toilet, i keep it on my back. My passport is in there and I need that to be with me all the time. And my wallet, telephone and tablet is in there. All items I really don't want to lose! If  I did,  I'd have to buy new ones immediatly.
There are, of course, locks you can use to close your bag. I have those, have them with me always. But to be honoust, I hardly use them. On most trips, I find them where I put them when I left home.  Maybe it is because I use a protection cover for my big backpack, so the zippers aren't visible. And I don't use a lock for my small bag either. I do have a zippered pocket on top where I keep my valuables like my telephone and passport. But they are under yet another zipper that is inside there.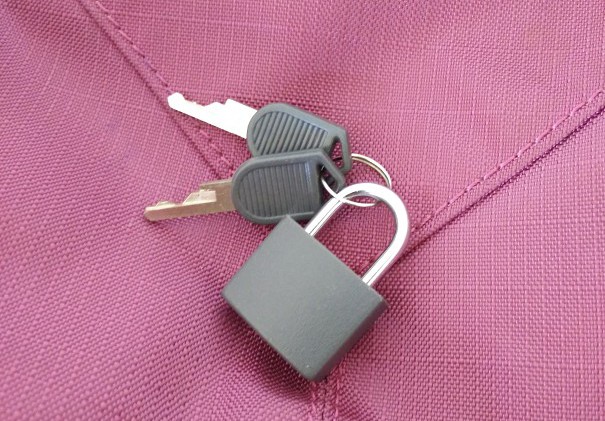 How to Travel safely by Bus & Train
When I feel the need to sleep on a bus, I always make sure that my bag is on my lap. I keep contact with the bag, not just a leg against it or a foot on it. If you fall asleep you might shift your foot without noticing it and loose the contact with your bag. If you have the bag on your lap, you really need to grasp it. If you fall asleep and loosen your grip, it will fall. You'll be awake before that happens. In a nightbus, I will make sure I use my bag as a pillow. If someone moves the bag, I'll notice!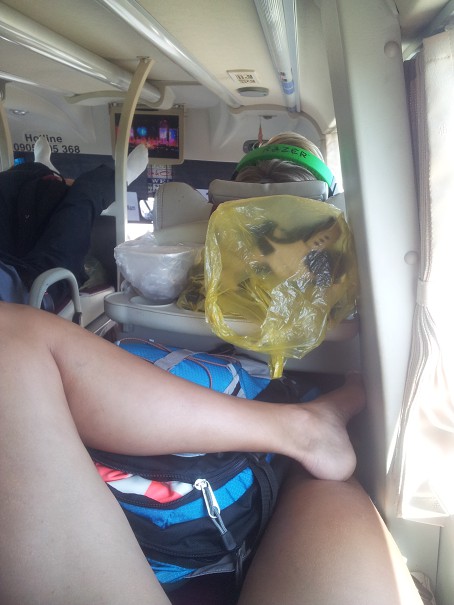 On a sleeperbus, I love those!!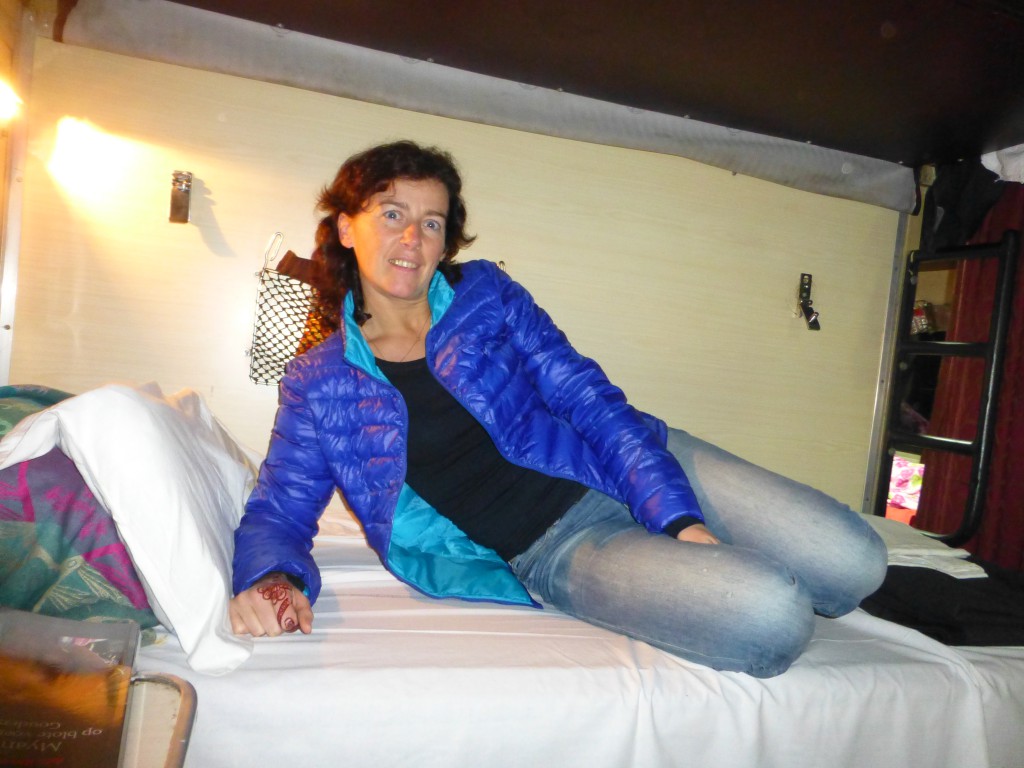 (Train in India)
 Handluggage underneath my pillow
Who is sitting next to you?
If there is a neighbour, make sure to talk to him/her. Make eye contact and most of the time you will get some response. Most of the time it will happen naturally but if it doesn't, it might be good to force it. If you get to know each other a bit, you get a little bit of a sense of responsibility  for each other. If something happens, that person might help you. If you forget something, that person might talk to you and help you remember. That would be nice!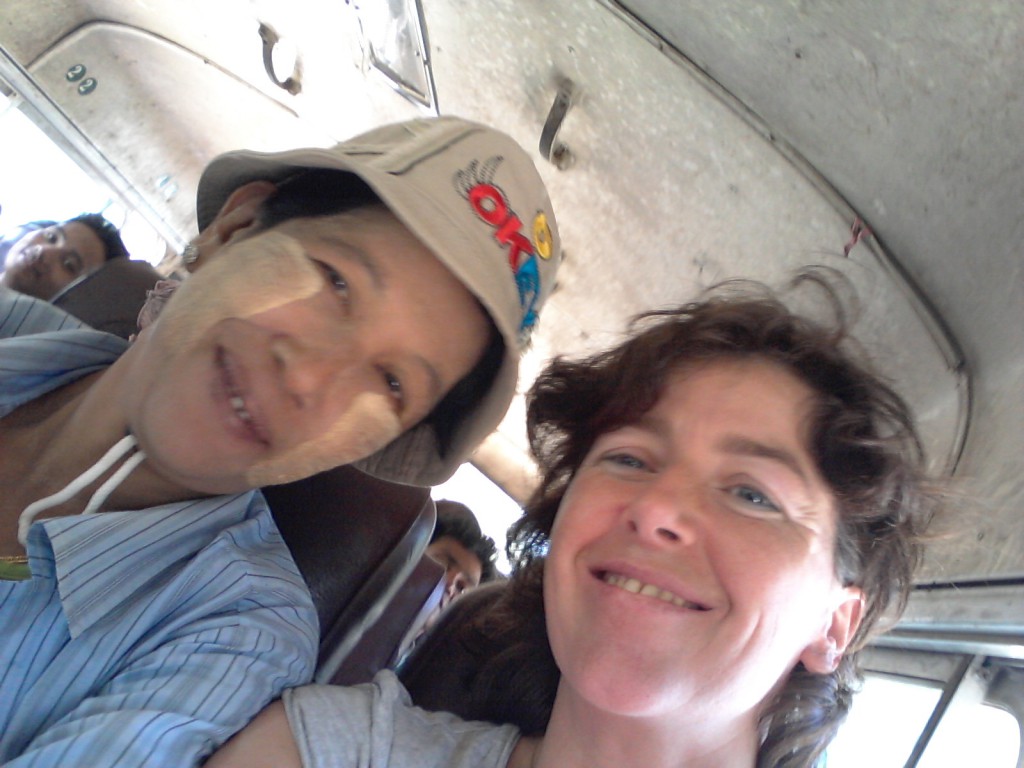 I  traveled well in the busses or trains of Asia. They have problems, yes. They stop sometimes because the bus doesn't work anymore. But they'll fix it! Everybody stays calm and they help fix the problem. If something like this happen in the Western world, it would be drama, everybody missing deadlines and the world is about to perish!! In Asia this just happen… It is great to experience and see!
How to Travel safely by Bus & Train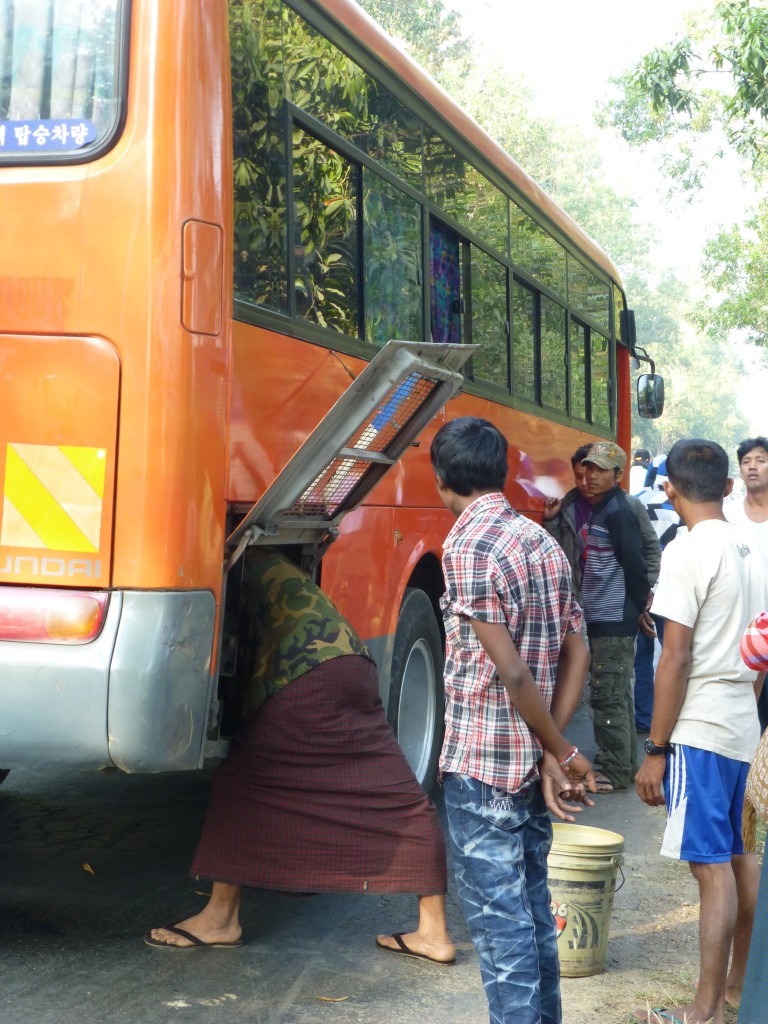 So take a local bus and not just the luxurious tourist busses. For the long haul, it's good and nice to have your space, but a local bus where you see everything being shipped in the bus...and which will stop because the lady wants to get her vegetables at that particular shop! How great is that!!
Read my blog about traveling by local bus in Myanmar
I hope you can use my tips for the better! We need to travel the world and keep safe. Feeling safe is as important as being safe. Most of the time the feeling is more prominent then the actual not being safe… That is how our community works…
Be confident and be Alert!!
Would you read some more of my tips?
How to Increase your Safety during Dark Hours – Delhi
What to do When you Get Robbed?
Safe Cycling in Sweden – Kattegattleden
Almost a Victim of a Changing Scam
Scam in the Souks of Marrakesh
Or can I inspire you by showing some positivity!!