Victim of a Scam in the Souks of Marrakesh
|
I was in the great city of Marrakesh, Morocco. Never before I visitid Morocco and so I didn't know what to expect. I heard a lot of stories about how great of a city Marrakesh must be so we were very excited!
I went with my brother and we had a hotel that was near the great Souks and so the old city of Marrakesh. The first day we were there, we walked down the long road which should go through the wall. The long road was the Avenue Mohammed V, our hotel was near the militairy base of the Royal Air Force. The wall includes the old city.
Scam in the Souks of Marrakesh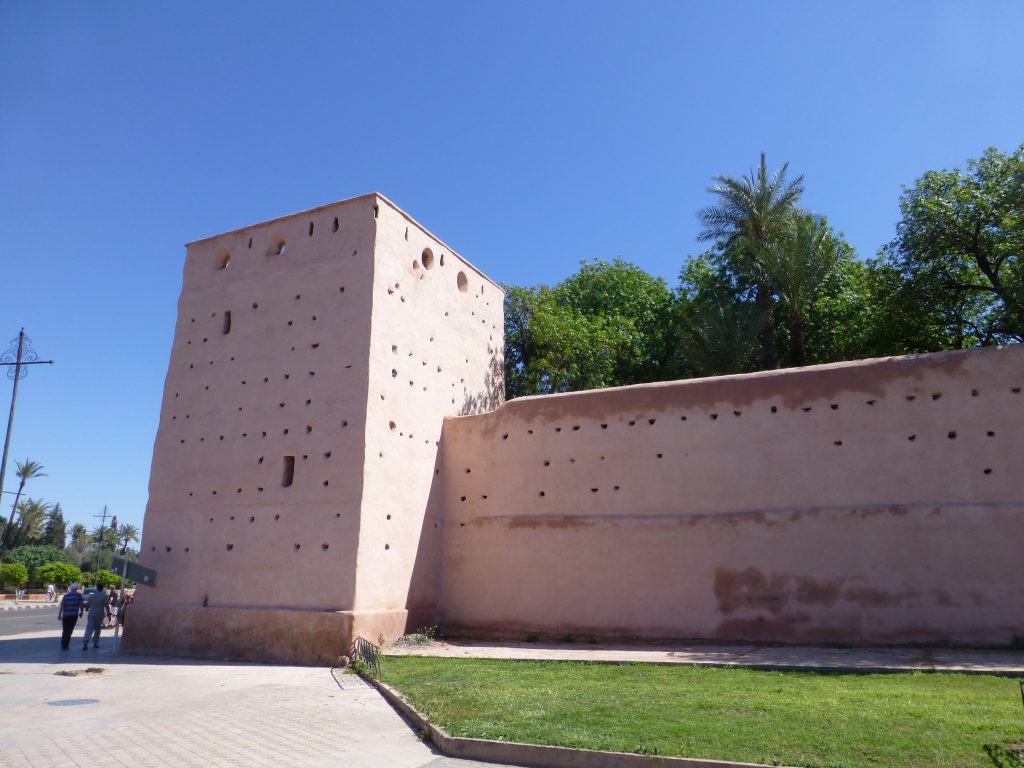 We entered the pink defense wall and we thought of the idea to go biking around the wall on the next day we were in the city. That was a really great
day
,  you get a real good feeling of how big the old city is and of the suburbs surrounding it. And we also loved the feeling of the old souks, apart from this scam experience. If you are looking for great
souvenirs from Morocco
the souks of Marrakesh are just the best place for that.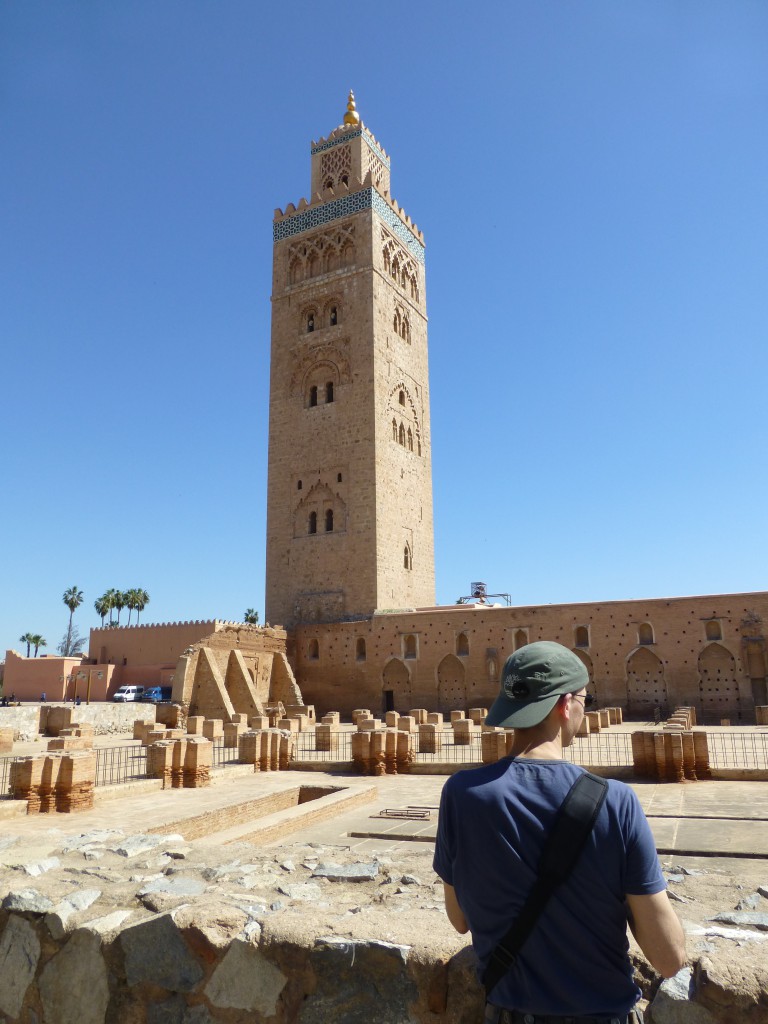 Well we walked along the way and entered the Koutoubia Mosque. It is a 77 metres high buildings which stands along that long way so you can see it for a long time before entering it. We didn't enter the Koutoubia itself because there was bidding going on inside and I got the feeling that I wasn't welcome in there as a woman…unfortunately.
We took some nice pictures and crossed the road and walked onto the Jemaa El Fnaa Square. I read that it is the biggest square of North Africa. And standing there, yes it definitely is a big square. I saw all kinds of activity. My brother was thirsty and saw a stand with oranges, they had fresh orangejuice. We went there and there were at least 10 of those stands….at the last one we bought two glasses. It tasted just great!!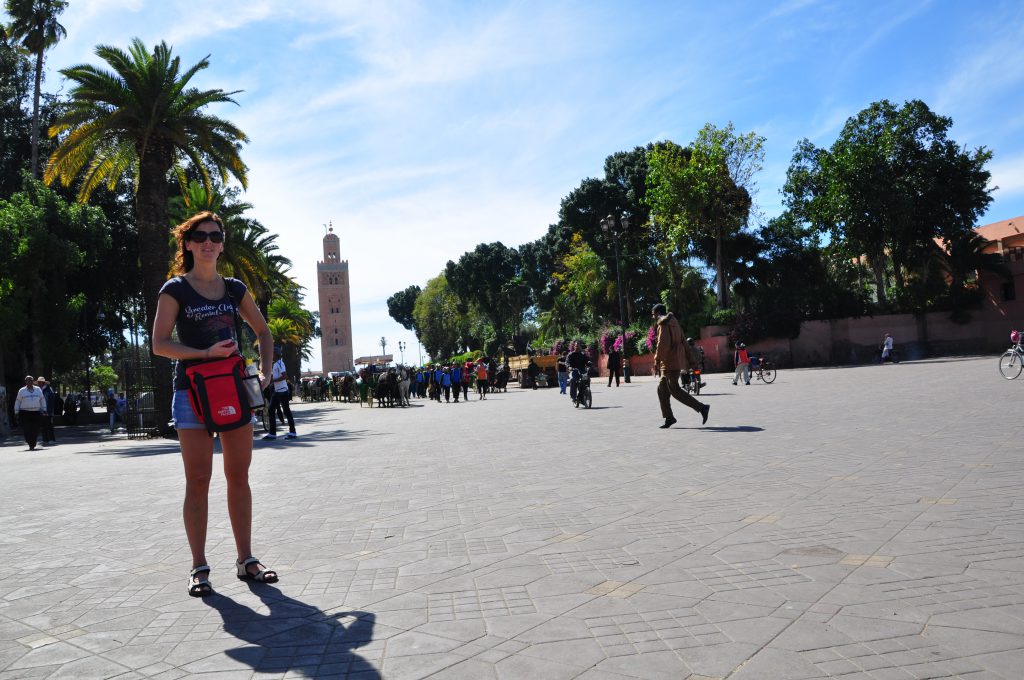 Jemaa El Fna Square
How it all started – Scam in the Souks
We went on into the Souks. Well I can say that I really love that area. What a nice shops, with great lamps and great herbs. The colours and smells are overwhelming. It is if you step into the world of 100 years ago. Nothing seems to be changed since then.
After maybe walking there for an hour and entering the Ben Youssef Mosque a guy came to us. He asked us if we wanted to go to the tannery. We saw on the internet that it really is worth a visit and we didn't know how to get there so we said yes. He told us that he knew a nice guy that could give us a grande tour around the tannery, he worked there so that was no problem at all. He would tell us everything we wanted to know.
We got at the tannery are there was the guy he was talking about. He introduced himself as the supervisor of the tannery. He would tell us from the beginning till the endproduct how they worked so we walked into the tannery. We walked besides the big basins and really got the bad smell of it 🙂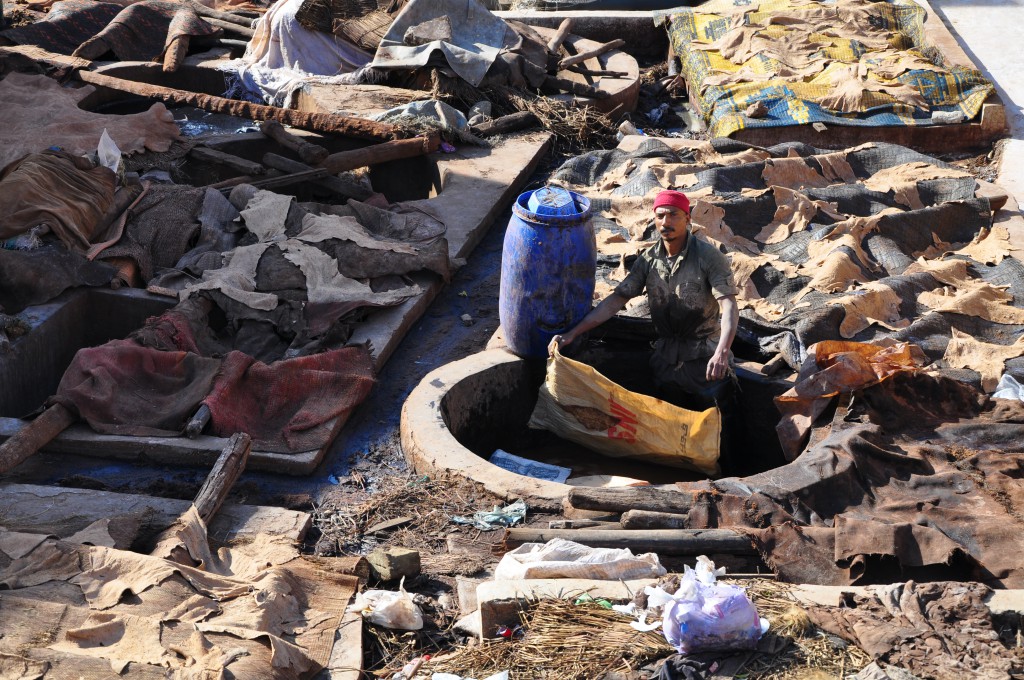 We saw the men working there and we saw the rawhide lying there in the basins. In another part of the tannery we saw hide lying were no longer was meat or anything on it. They had it lying there to dry in the sun. In another building next to the basins we saw a man dying the leather. He had a big machine to  squeese the moist out of the leather. It was real nice to walk there, to see everything really close.
Scam in the Souks of Marrakesh
After this tour the man said the highlight of it all was a viewingpoint. He told us that we could see the tannery and a view over Marakesh. We went walking up, inside some building and there was some kind of balcony. I still think that it is the same balcony we saw at the Youtube movies about everything in Marakesh we should visit.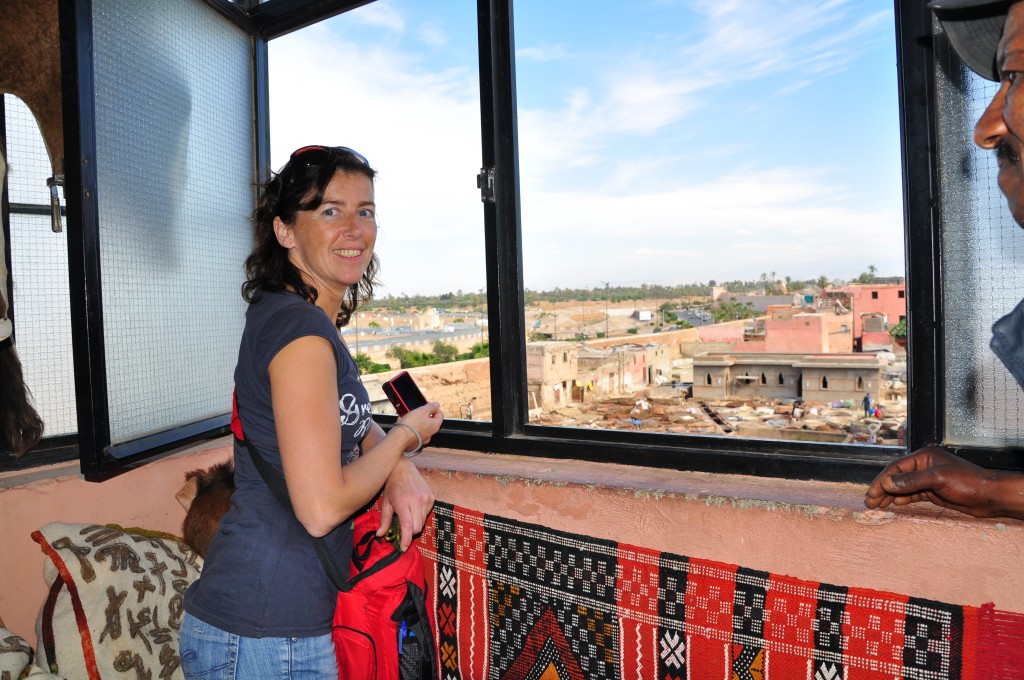 So we had a great view, made some pictures there and went down again.
Descending the stairs the man wanted us to show a shop. It was in that same building. They sold carpets, they told us real old carpets…They wanted to give us Moroccan tea, but we said we didn't want because, we didn't want to buy anything. Well, the man from that shop was offended, he got angry and we had to get out of his shop.
Scam in the souks
The man who had led us all the way was standing outside and didn't liked it either but told us not to bother and he would show us the way back to the Souks. When we were walking I suggested to my brother to pay him like 5 euro's. We thought that would be a nice gesture.
But first we walked by the tannery, there was that supervisor again. And at this time he wanted money.
He wanted 200 Dirham. That would be like 17 or 18 euro. Well I told him that I wanted to give them 5 euro and that I didn't had anymore. I really didn't have, we were just there and hadn't changed any money yet.
Well he got really angry and offended. He had shown us such a great deal and that was such a privilage that he did that, he had a family to take care of, we had to pay him.
At the end, because he wouldn't except the money, I layed the money in front of him and walked away. My brother was still trying to convince the man that we didn't had a deal made upfront and that we wanted to  pay something but not as much as he wanted. The man wasn't listening…
The Famous Scam in the Souks of Marrakesh
When I walked away, my brother followed and the first man walked with us and didn't said much anymore. He was going to take us back.
When we were almost back at the Souks he turned around and faced us. This was in a small alley where nobody was. Only one man was sitting in the doorway halfway the alley.
There he started to scream at us. He wanted more money. He had taken us along and he had to earn money this day. We had to give him those 200 dirhams. My brother had some small change in his hand, I think it was a paper of 5 euro and some small coins. And he gave that.
After that he wasn't satisfied yet, he still wanted more. I was getting really pissed off. Didn't want to pay at all. My brother had red spots on his throat, I could see he didn't liked it too. He was saying that he had kids too and that we didn't had an appointment and that this was not a way to talk to eachother. The man didn't listened to that at all. He just wanted to squeese as much money out of us as possible.
I just said at that moment, we are going and you don't get anything anymore. I said to my brother that he just had to walk away and come with me. He did that and we walked away. The man didn't follow us but left.
I think we payed like 12 to 15 euros for it. Way to much but we learned the hard way how things work in the Souks of Marakesh!!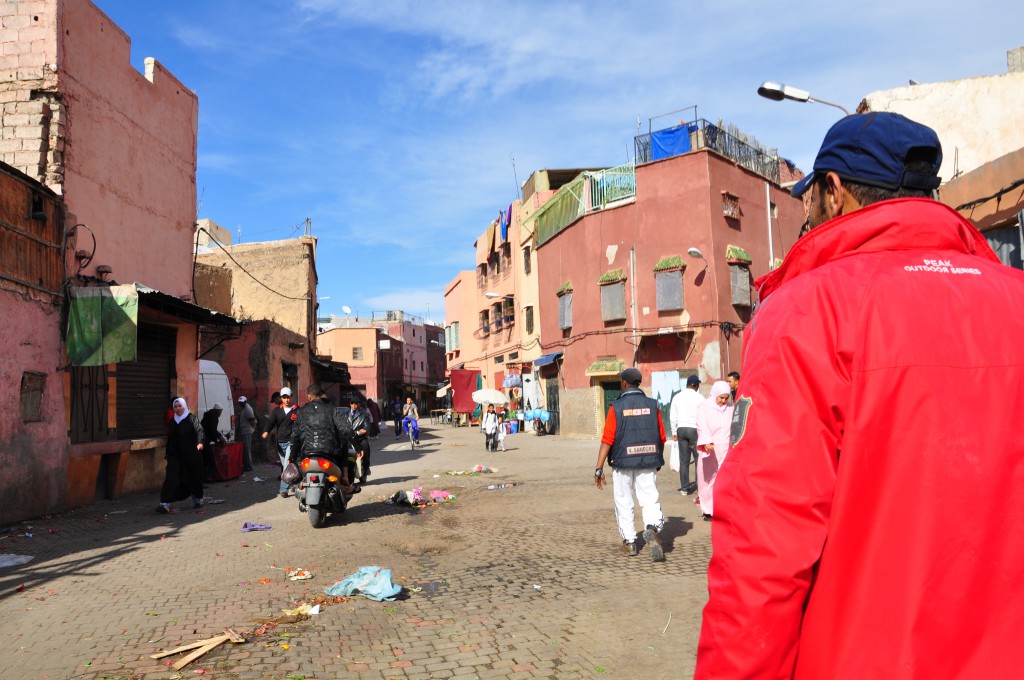 Looking back the pictures I took, I see the man that gave us the tour at the tannery already walking in front of us the whole time. We only had spoken to the man in the red jacket. The man with the white trousers didn't spoke with us …yet.. In every picture I took on our way I see this man 🙂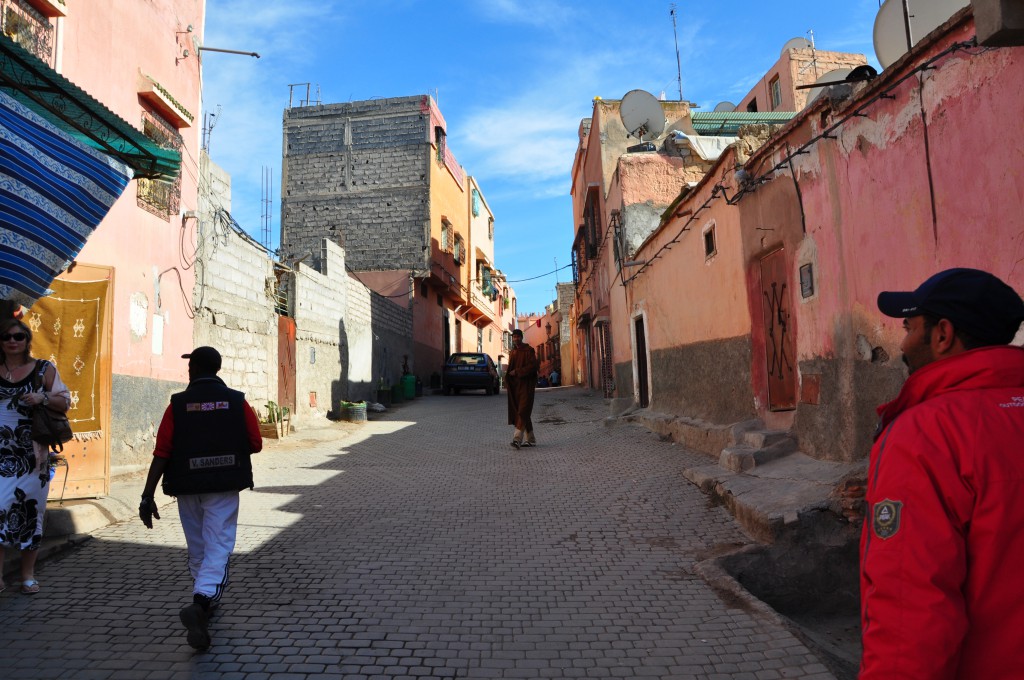 After this, when I was home again, I saw a documentary on the scams in Marrakesh. The way they work was excatly what we had experienced!!
Scam in the souks of Marrakesh
Tip:

The best way to book a trip is through your hotel or at a desk/office of course. But just walking around and going out to explore by yourself is also a very good alternative. There are plenty of ways to get to that tannery. Later on I saw the signs that also show the tourist the way.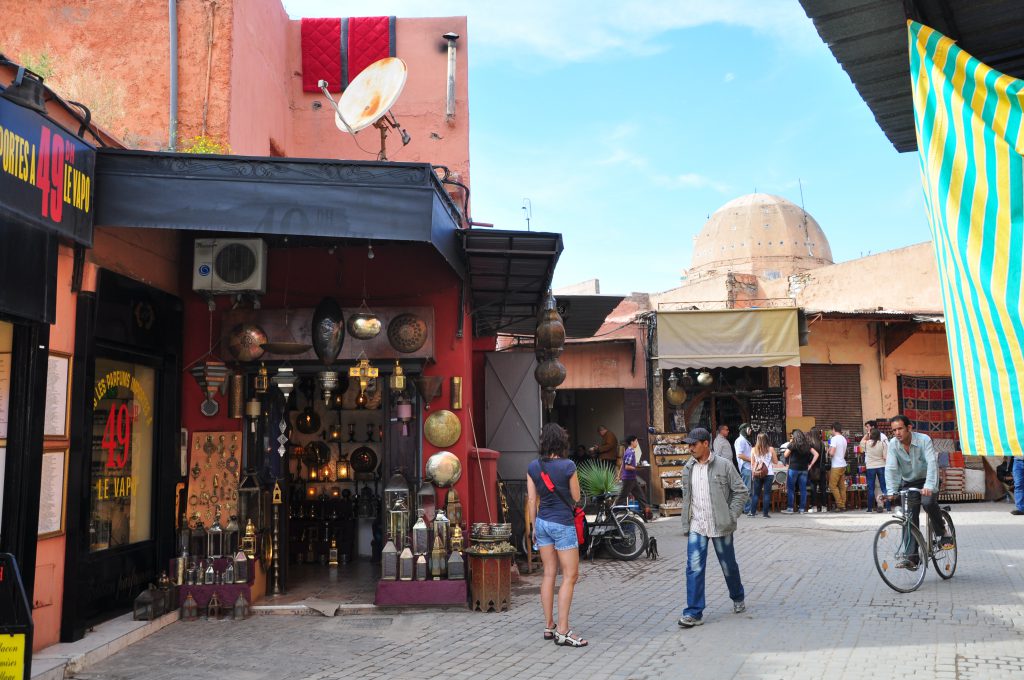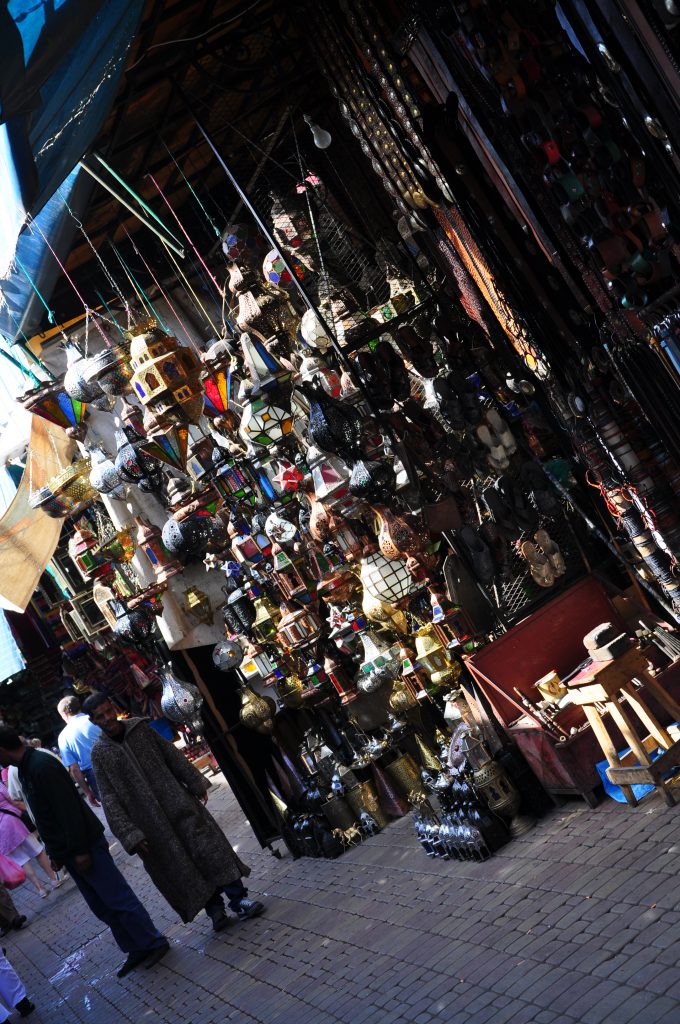 All the Lamps in the Souks, LOVE THEM!
I would go back again in a minute. Explore the great souks even better and more. I was there for a couple of days. Even cycled around there but have got the feeling I only saw 15% of the town. So  many small streets, so many small shops…so much to see! Great place!!
Would you share this Scam for others to be Prepared?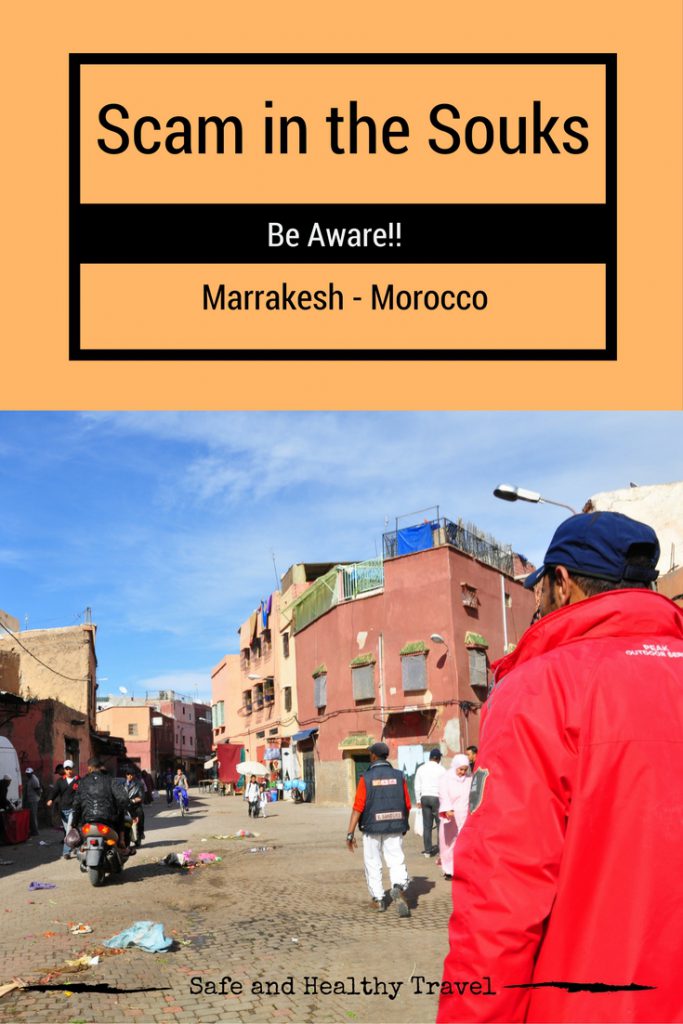 Want to read more about safety while traveling?
Almost a victim of a changing Scam – India
Safe Travel – Anti Theft Tips Day Bag
Safety Instructions Airplane – Do you still listen to them?
Apps for Travel – Safe and handy
And do explore Morocco also!
I hope you enjoy this world as much as I do!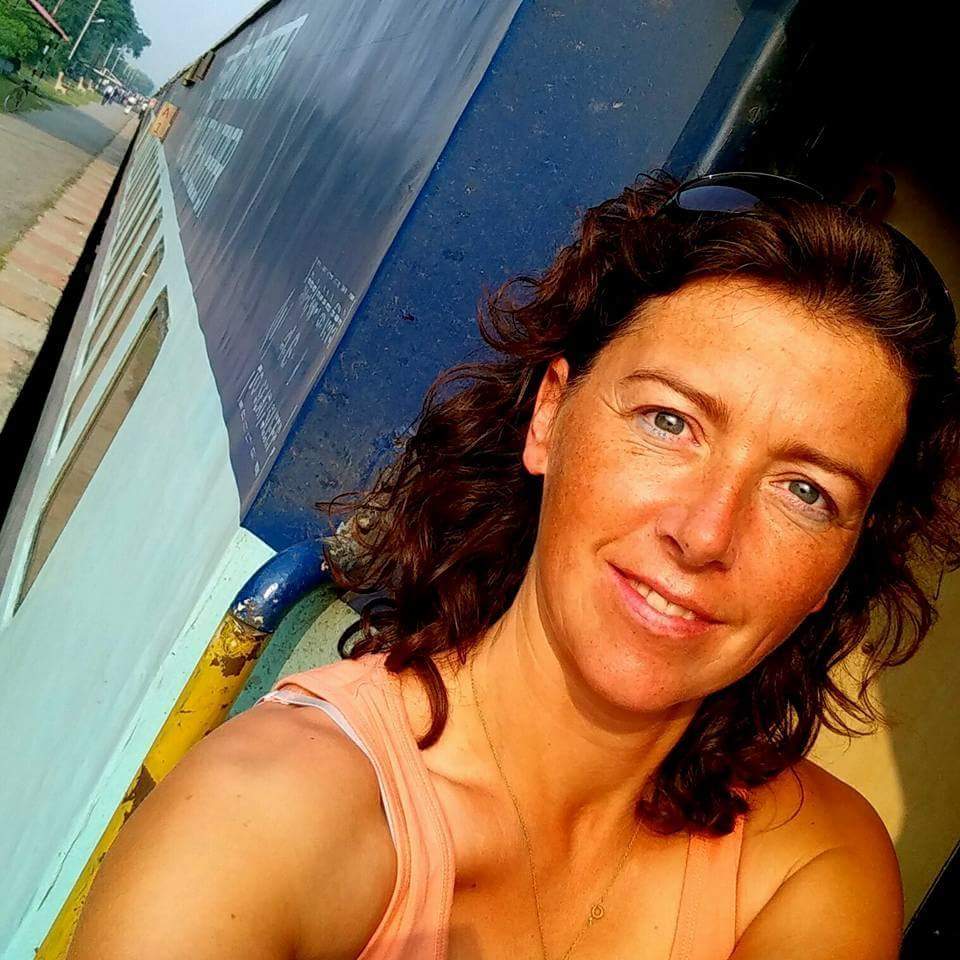 Jacomijn is een politieagent uit Nederland die jou graag laat zien hoe je veilig, actief en gezond de wereld kan over reizen. Safe and Healthy travel is a MUST