Maastricht, a rich cultural city – The Netherlands
|
I went to Maastricht for a weekendtrip because it is such a great city with a rich history. It has a great cobblestoned centre with beautiful cathedralls and great decorated old buildings. It claims to be the oldest city in the Netherlands, a claim it shares with Nijmegen.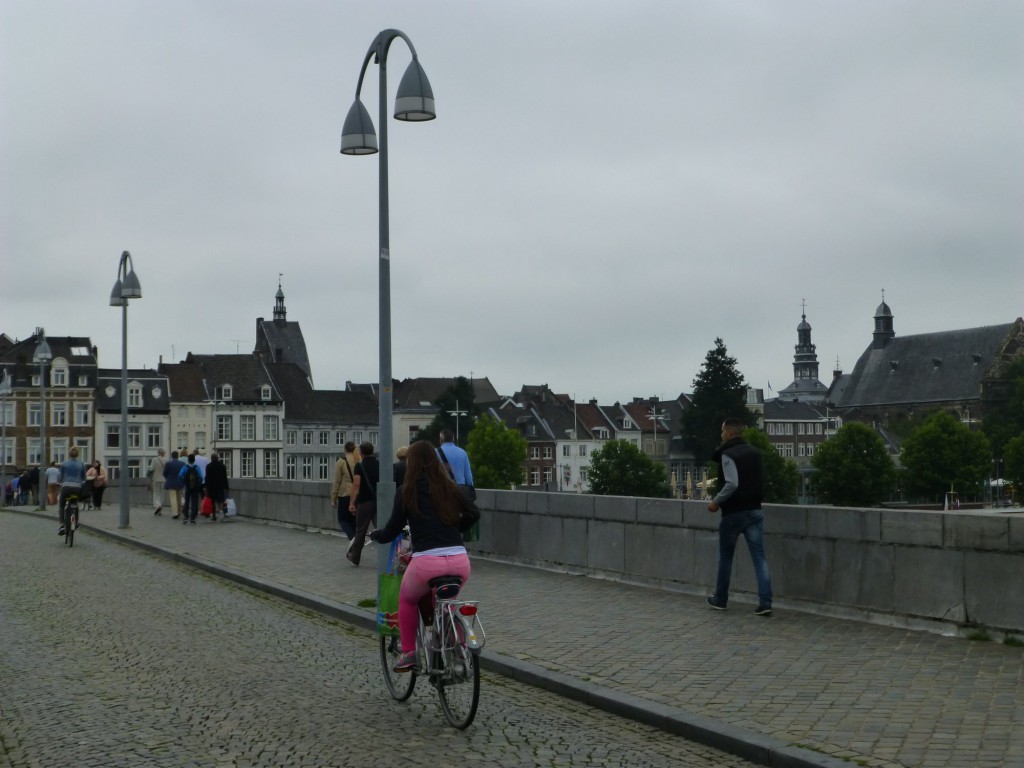 Walking across the river Maas to Maastricht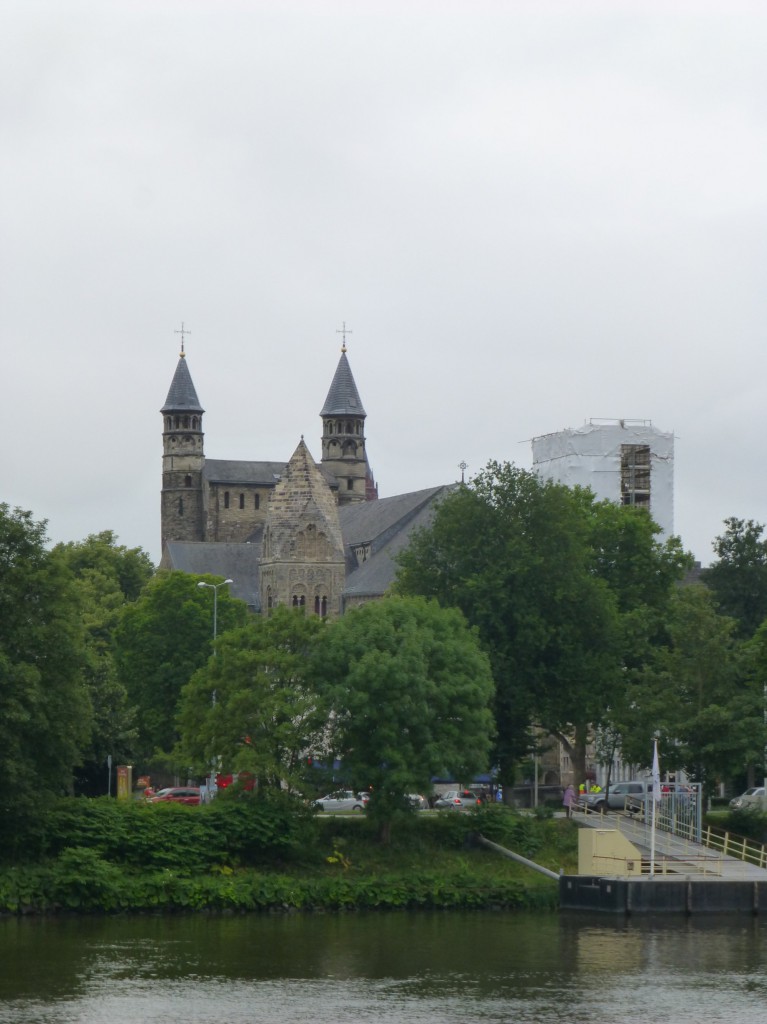 Maastricht, a rich cultural city
The Netherlands
It has more or less a feeling like being in Belgium or Germany or even France. The people here speak their own dialect and for me it's difficult to understand. It is also a dialect that still is spoken by almost everybody, even the young people, in contrary to other Dutch dialects.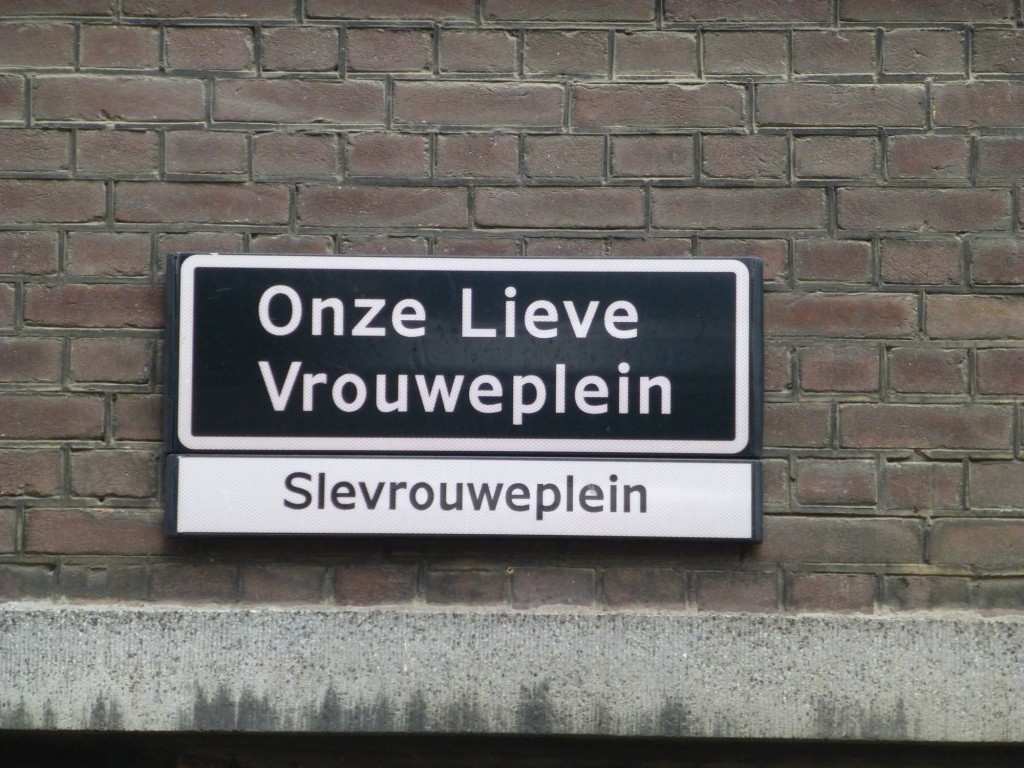 Bilangual streetsign, Dutch and dialect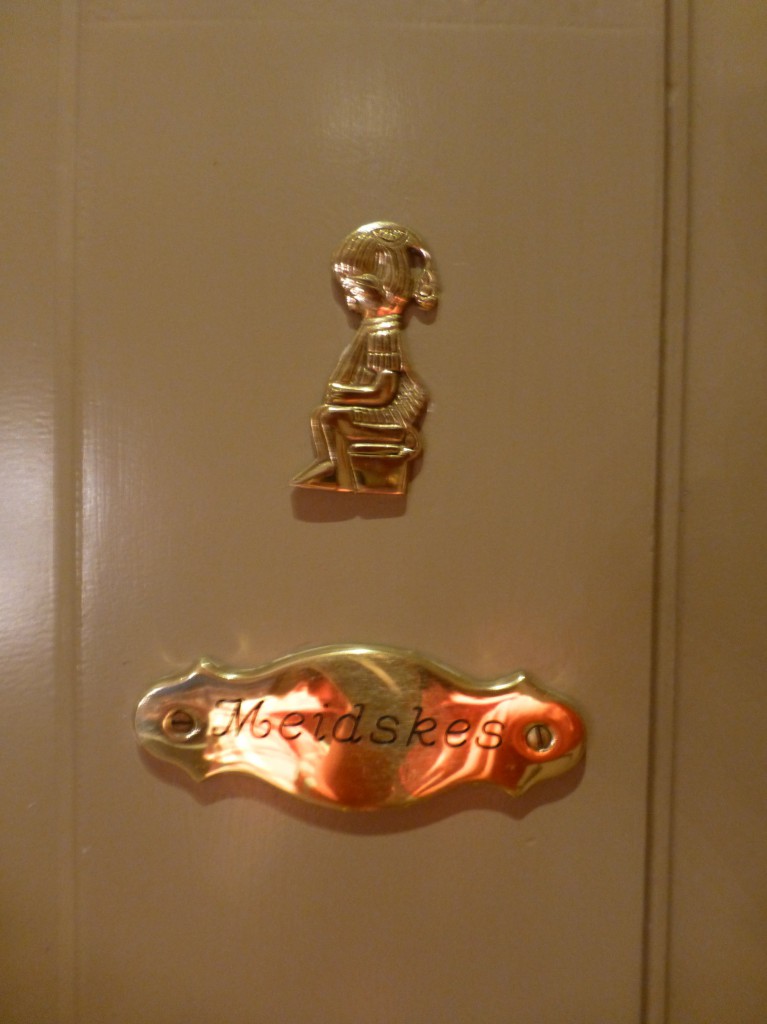 Dialect voor girls, 'meisjes' would be Dutch
Most dialects will slowly dissapear because most young people will only speak common Dutch.  But because they live next to the borders of Belgium and Germany almost everybody speaks also German and even French. English is a common spoken language for most Dutch people so it's easy to get around in this great city as a foreigner.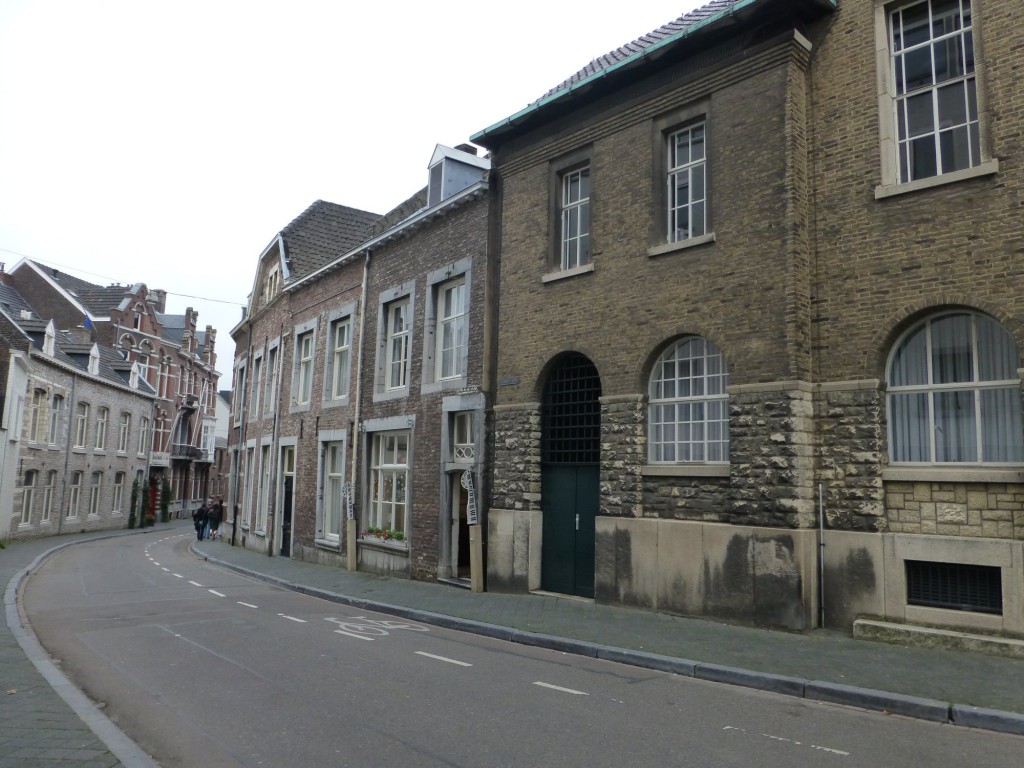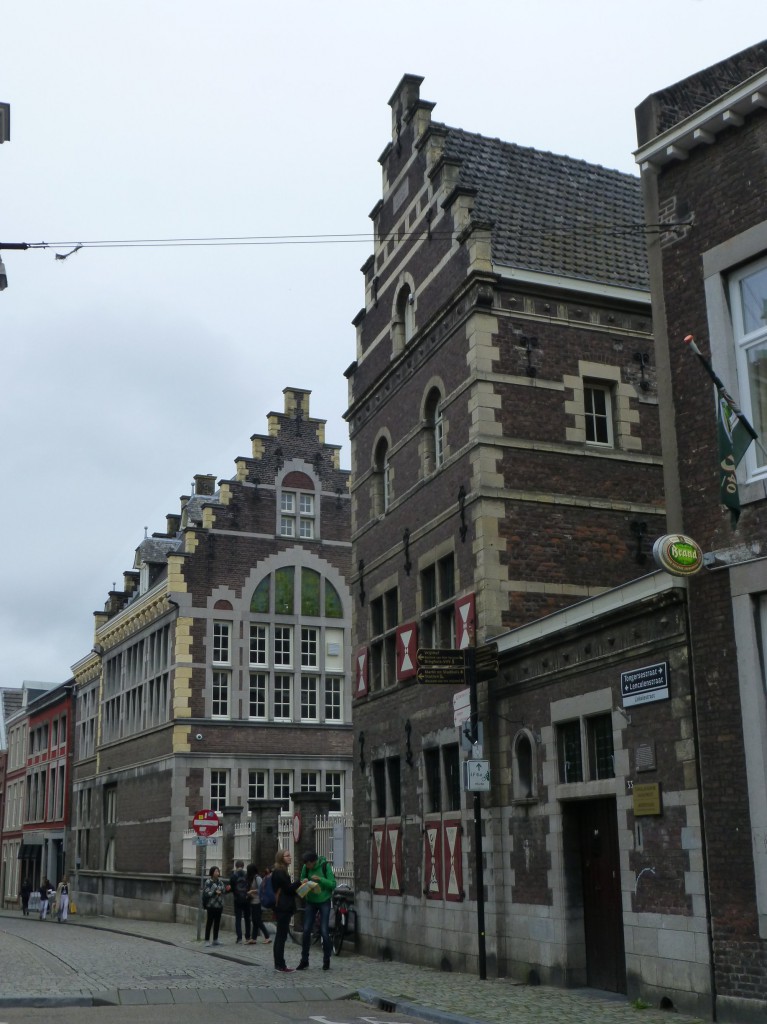 Maastricht, a rich cultural city
In contrary to the rest of The Netherlands, Maastricht and most of Limburg has a real hillside landscape. I had a bicycle to get around with and biked up the St. Pieter Hill. I just had to see the city from there and there are some great caves and a fort to be seen up there. I will write in another blog about that visit.
For you who might think it is not safe  to cycle around Holland: Dutch traffic law is heavily biased towards the cyclist, so you might find cars slowing down to let you pass when they are pulling in to a side street which you are about to cross – no sane car driver is going to cut you off since in the case of an accident the cyclist is almost always presumed innocent. Also while there are many one-way streets in Maastricht, almost all (if not all) of them have a cycle lane going the other way up the street.  So it is really safe to go cycling around The Netherlands where ever you are. Read my blog about cycling in Amsterdam.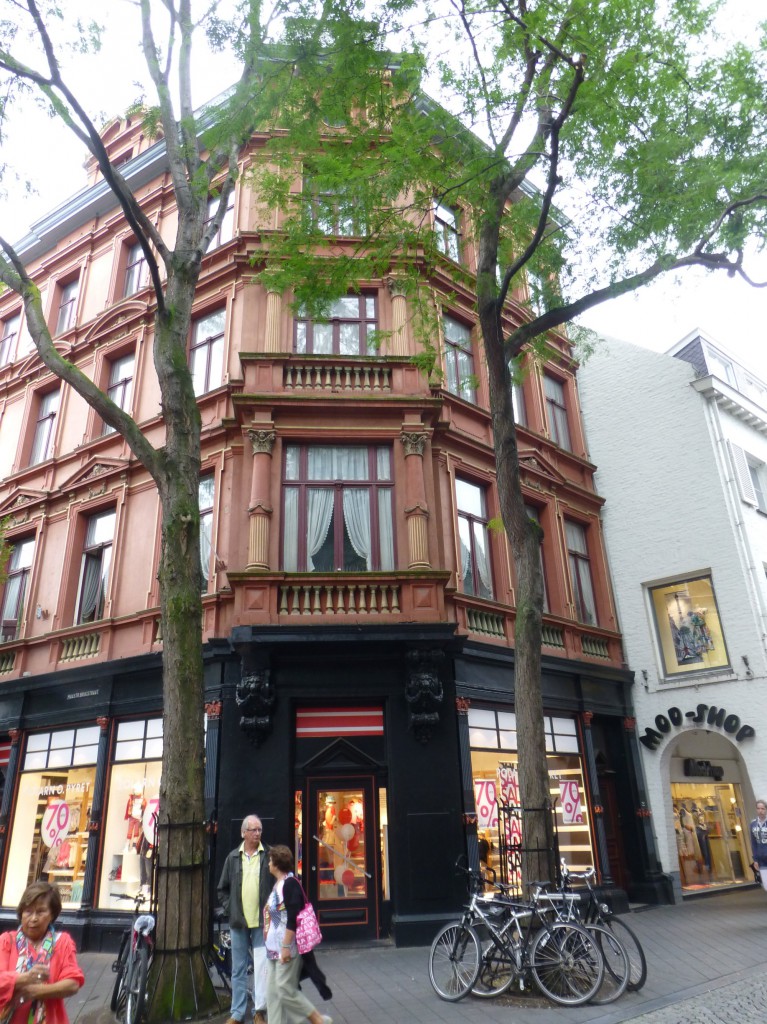 Everybody locks bicycles to trees
I did use a bicycle to get everywhere but you could  easily do it by walking. There are lots of street signs to tell you where to go. Every building, church or square you have to see is on that so you can hardly miss anything.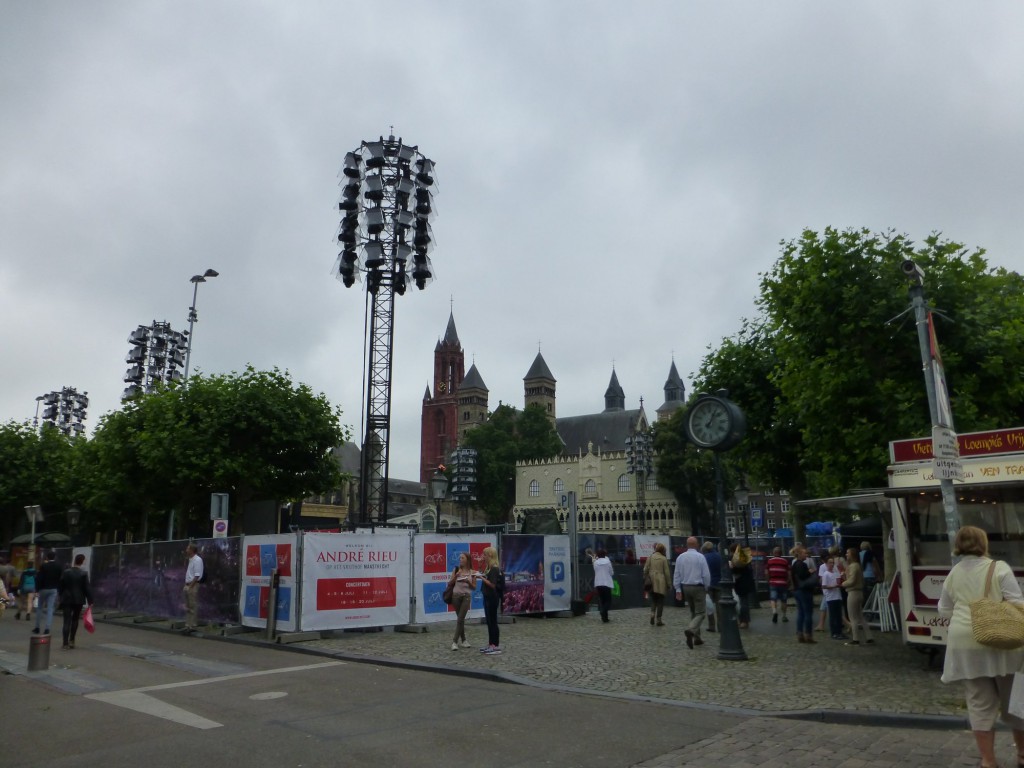 First I went to the Vrijthof. It is the biggest square of the city. Unfortunately when I was there it was closed because of Andre Rieu his show. Every year he has a big music event on this square. He is not only famous in Holland but also in China and other countries.
I also saw the old Cityhall. There was a market on Friday but on Saturday the square was almost empty. It is a great building, very nice decorated.
Maastricht, a rich cultural city
The Netherlands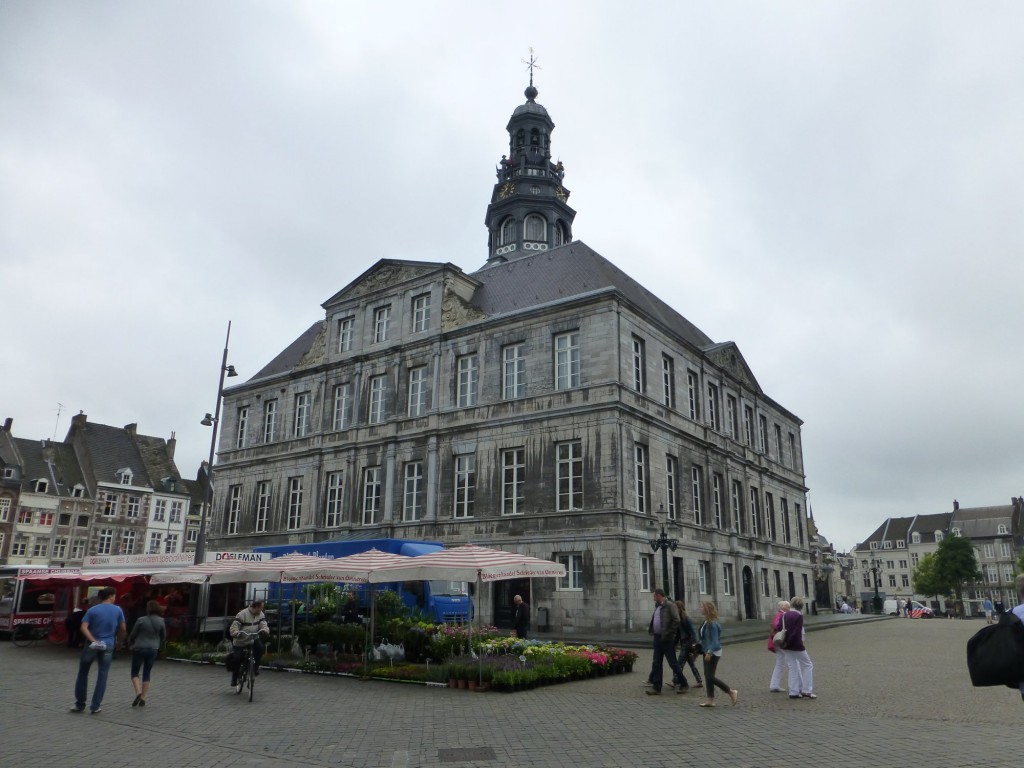 Surrounding this marketsquare are the great typical Dutch houses, everybody knows the signature of those great housefronts. So many different kinds of crow stepped gables. Sometimes they seem to be hanging into eachother to stay up right. It is a great sight.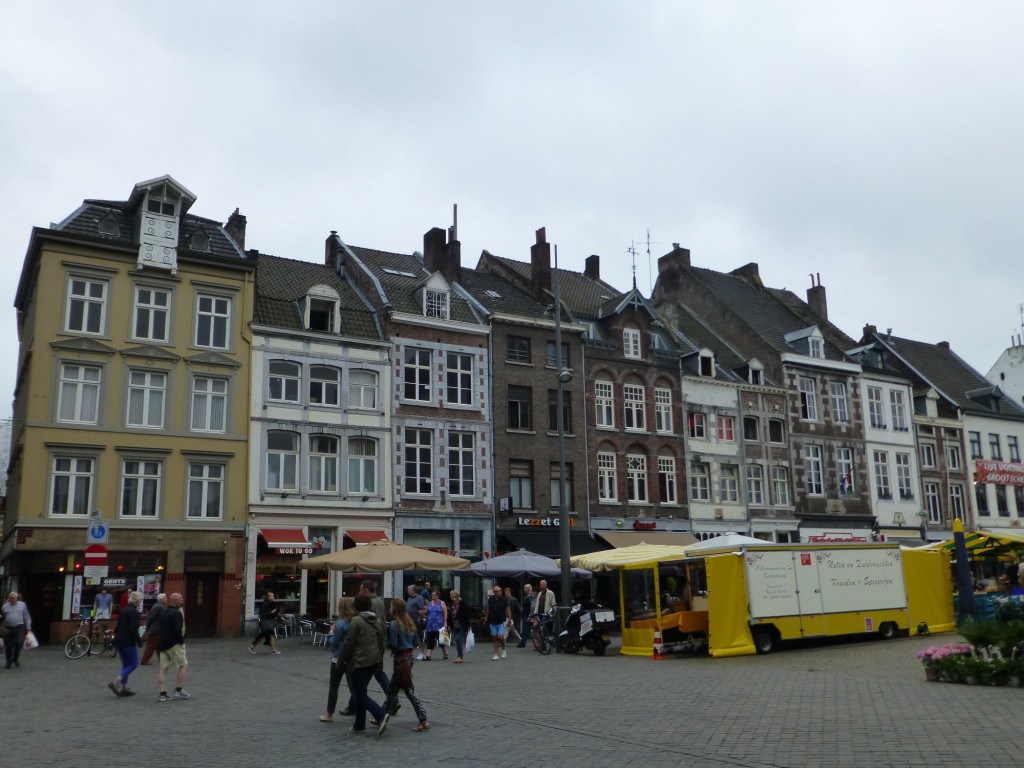 They only thing I missed on those signs on the streets is the 'Bisschopsmolen'. When I was preparing my trip it was called as one of the main sights of the city so I was surprised that I had to ask the people from Maastricht the way. So I did and I found it. It is near the Hell's Gate, follow the road that goes underneath it. Follow it to the left. After a while there is a real small alley to your right….and after a short while an even smaller alley to your left… And yes, there it was, on a small square in between some appartments.
Behind a real old bakery was the watermill. It is the oldest still working watermill of Maastricht. It is actually located on a shoppingstreet and I probably passed it already. Inside is a lunchroom where you can buy some coffee and some cake. I'm not a real cake eater but if you want to get the famous vlaai you should get it here. Vlaai is a pie, originally from Limburg.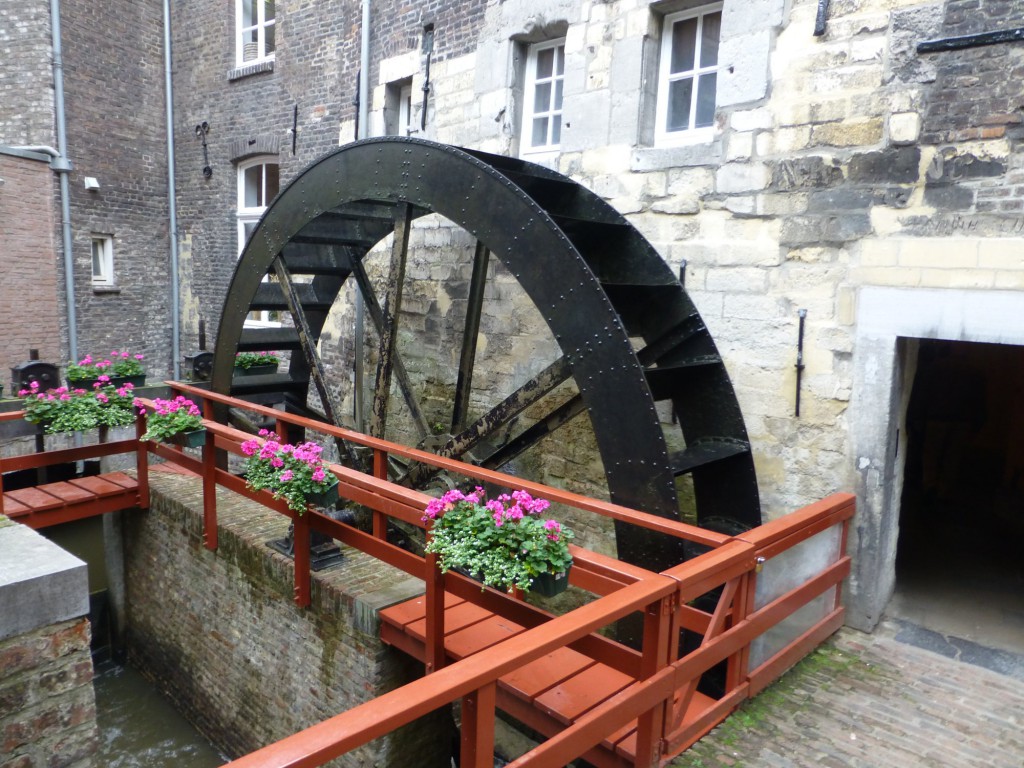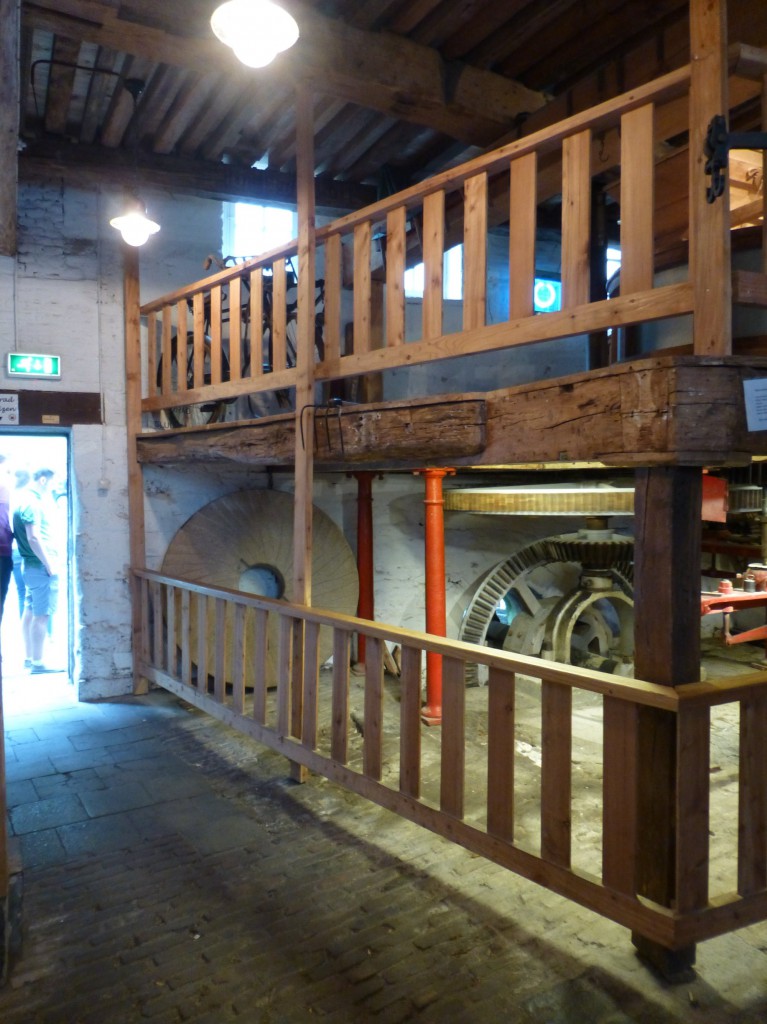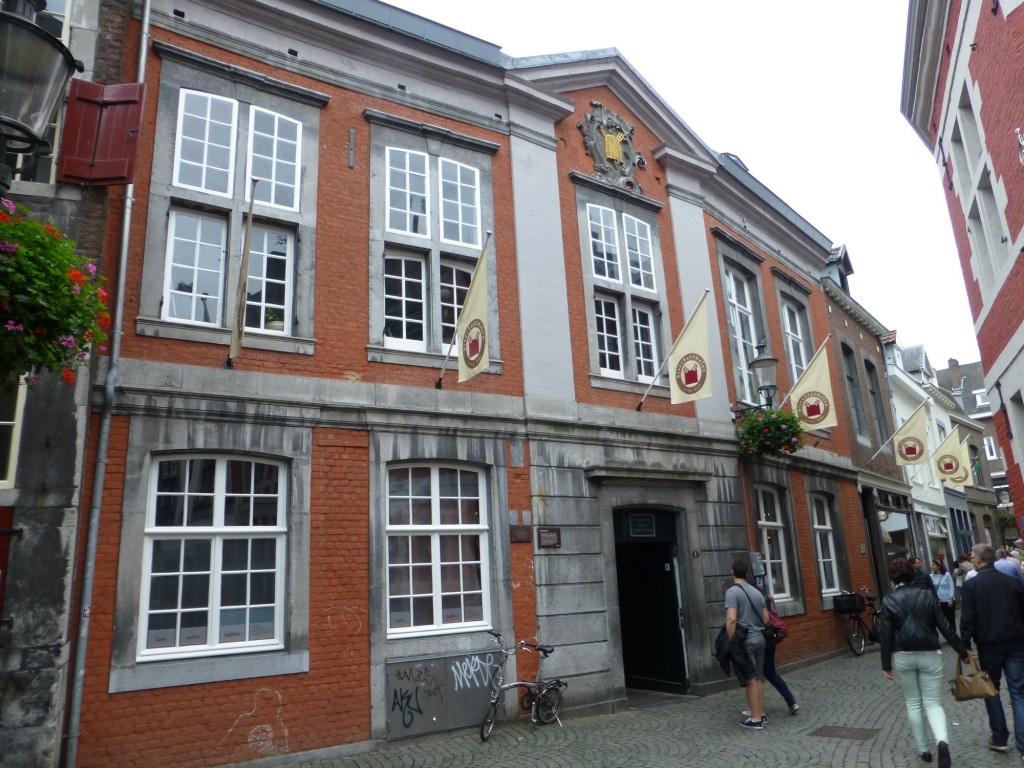 I also went to the Bassin.
It is an old harbour, there are also some great old buildings on the side of this old harbour.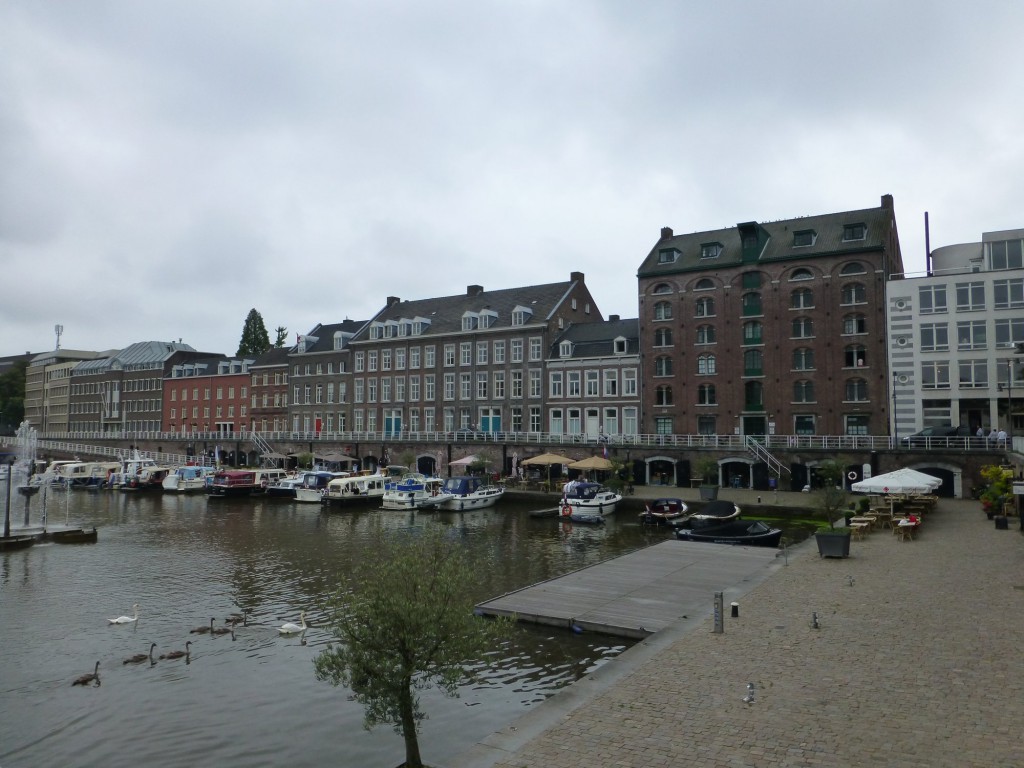 Maastricht, a rich cultural city
When I walked around there I also stumpled upon an old building just opposit the Bassin. It was full of streetart,  mural art. It was a great sight, everywhere you looked was art or graffiti.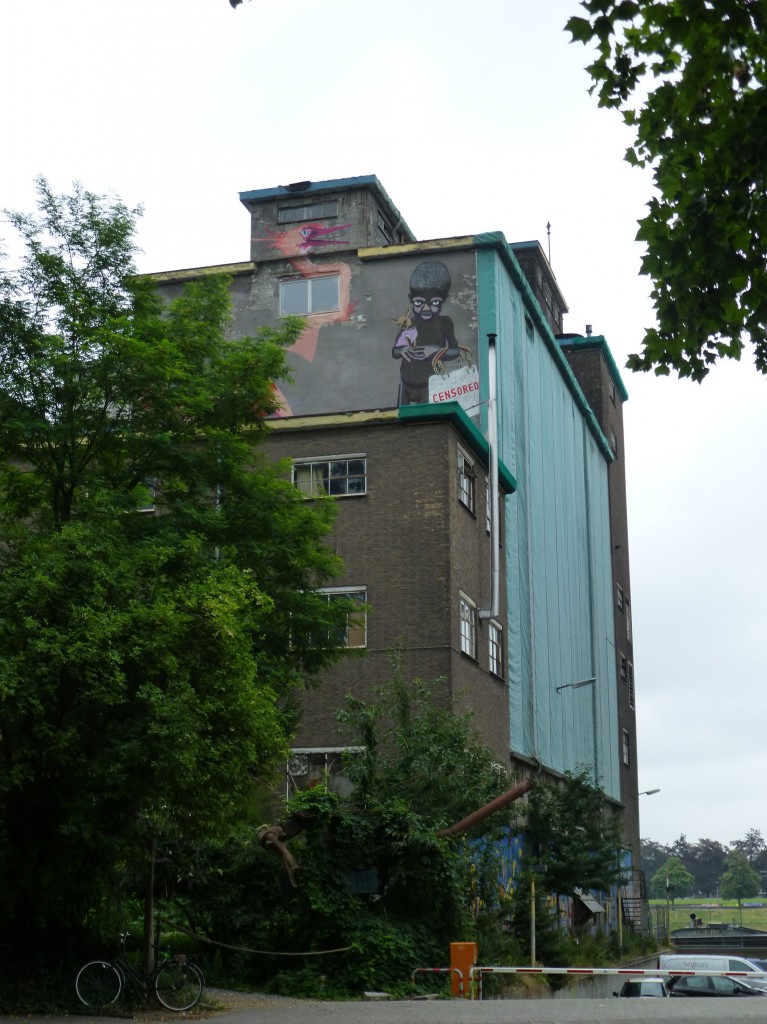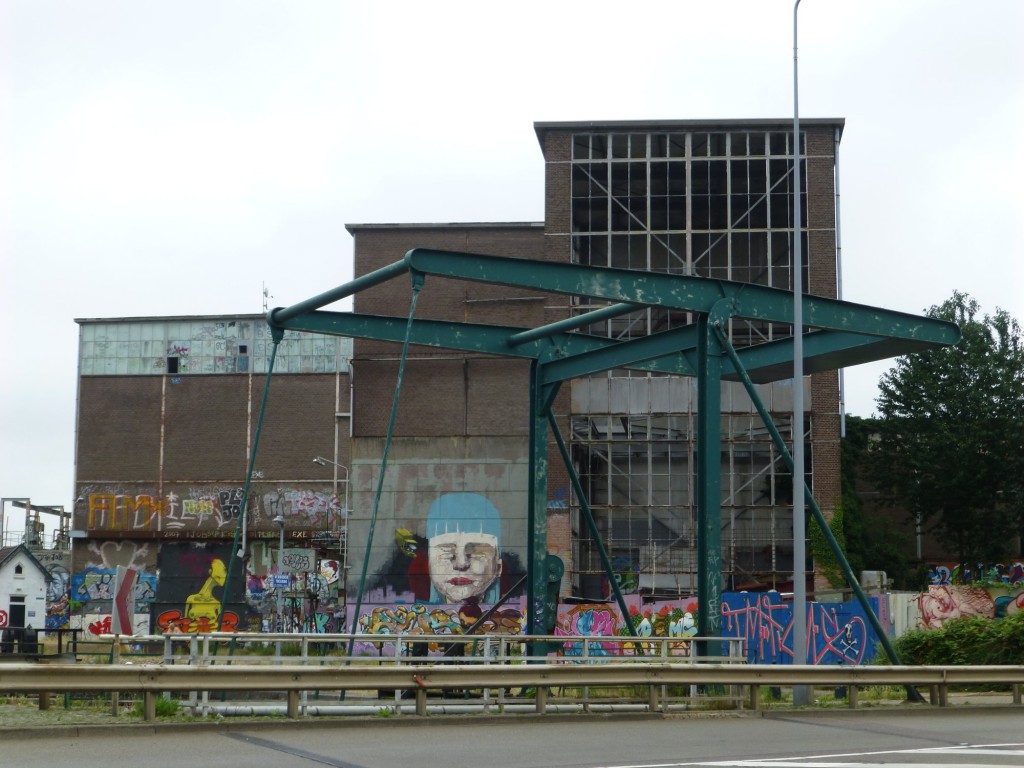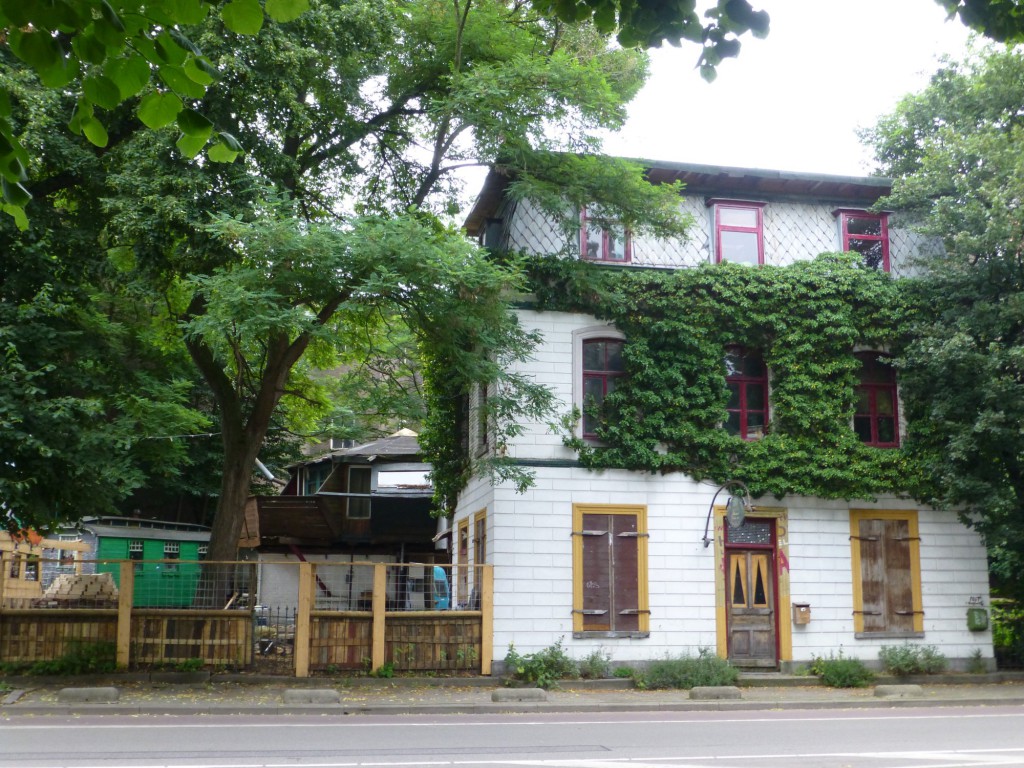 Just walking in Maastricht for a day gives you a great feeling about this city. It has so many great buildings and streets to wander around!
I also visited the casemates of Maastricht!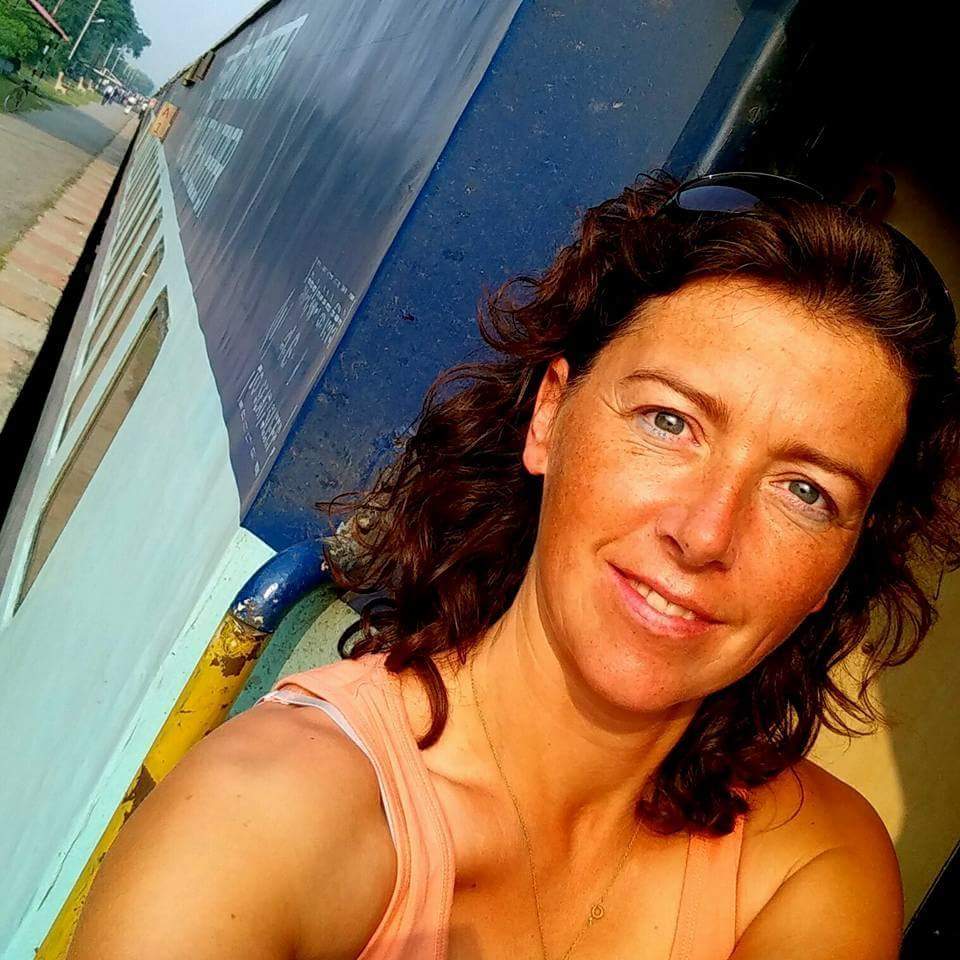 Jacomijn is een politieagent uit Nederland die jou graag laat zien hoe je veilig, actief en gezond de wereld kan over reizen. Safe and Healthy travel is a MUST