How the locals run their markets, Vietnam – Laos
|
When I was traveling in Asia last year I went to several local markets. I thought it was real nice to see what they sell and how they sell it. It is a real adventure walking through those markets!
Go to Local Markets and Enjoy Local Life!!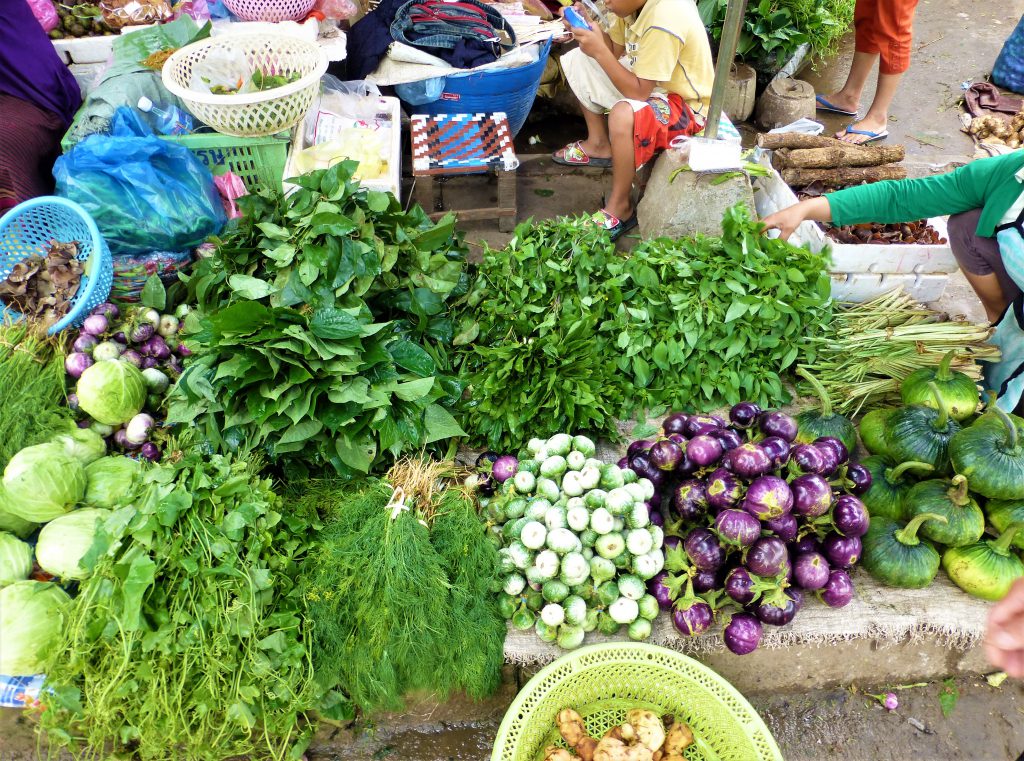 Markets, Vietnam – Laos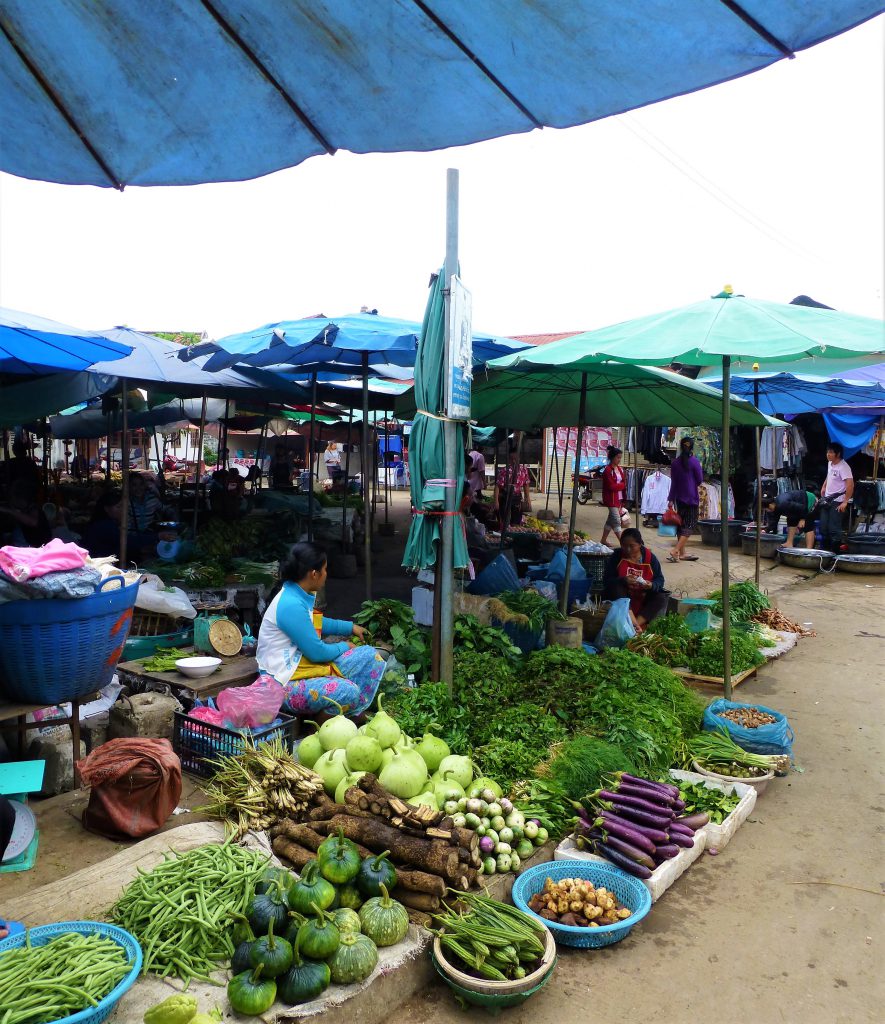 When I was in Laos, Luang Prabang I took part in a cooking class at Tamnak Lao Cooking School. I had read about taking cookingclasses while preparing for the trip and I wanted to do it. When I was in Luang Prabang I saw the name of a school I'd allready seen on the internet so I went there and took a one day lesson. You can also take a half day but then you won't visit a market in the morning.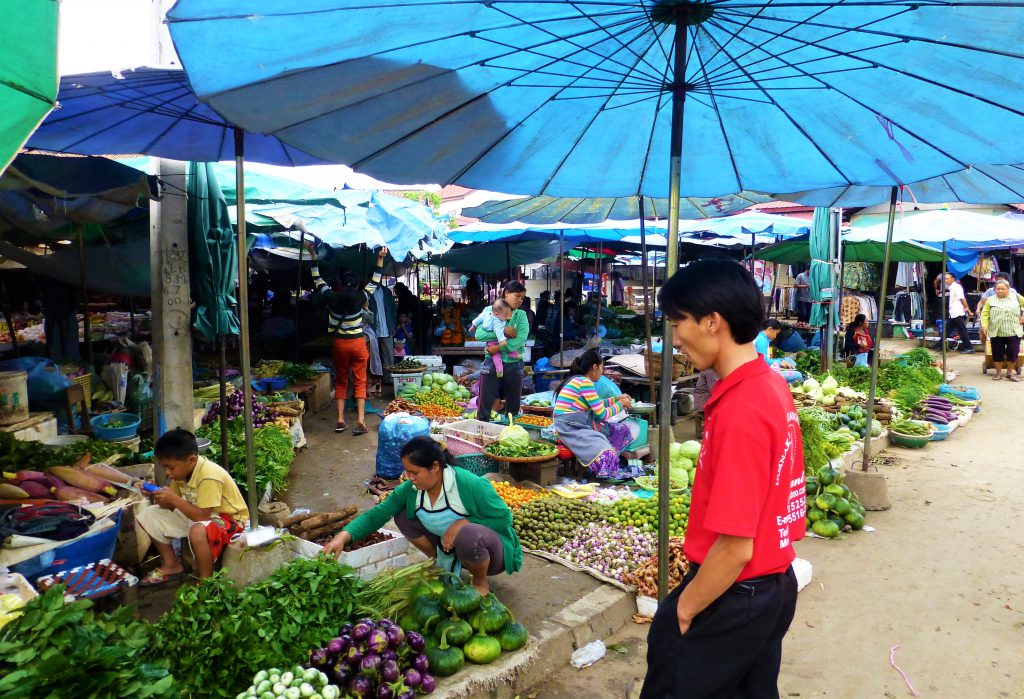 The man in the red shirt was our cookingteacher
 Don't you love those?
Markets, Vietnam – Laos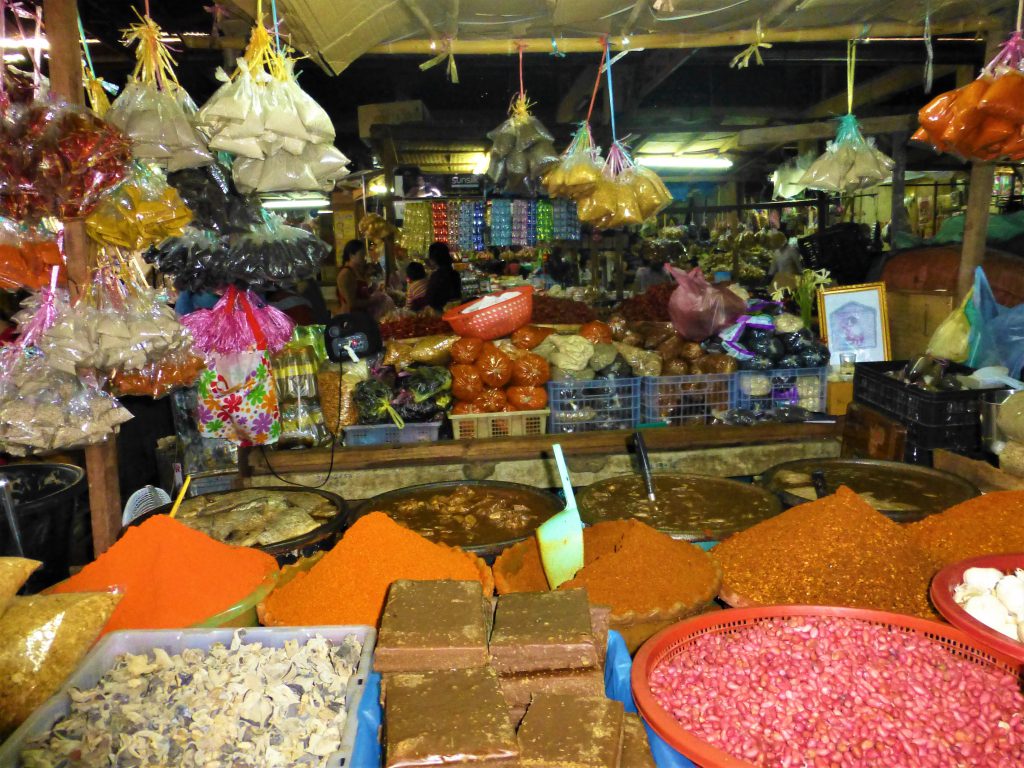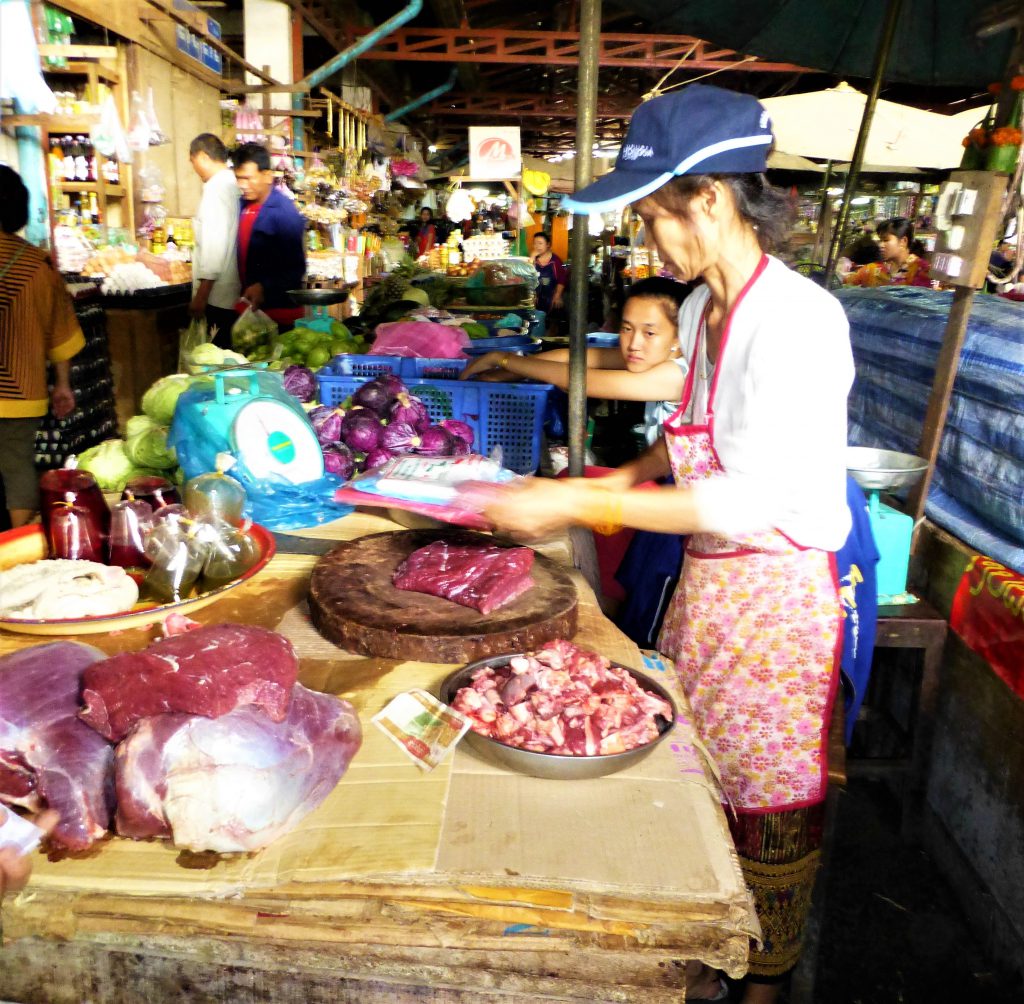 So that morning we went to the local market. They showed us all kinds of vegetables, fish and meat they sell. They tell you how to use it and what the flavours are from all kinds of herbs which I had never seen before. Afterworths the cookingclass started. In the back of the restaurant they had a kitchen for the class. I reallly had a great day.

I did the same in Vietnam, in Hoi An at the Red Bridge. Also in the morning we visited the market.
I really learned from those two days, I still uses tips I got there. I've learned to use other ingredients and got to know new flavours. I prepare food in a different and, I think, better way because of those experiences.  It is something I reccommend everybody to do when traveling abroad if you like the haute cuisin over there ofcourse 🙂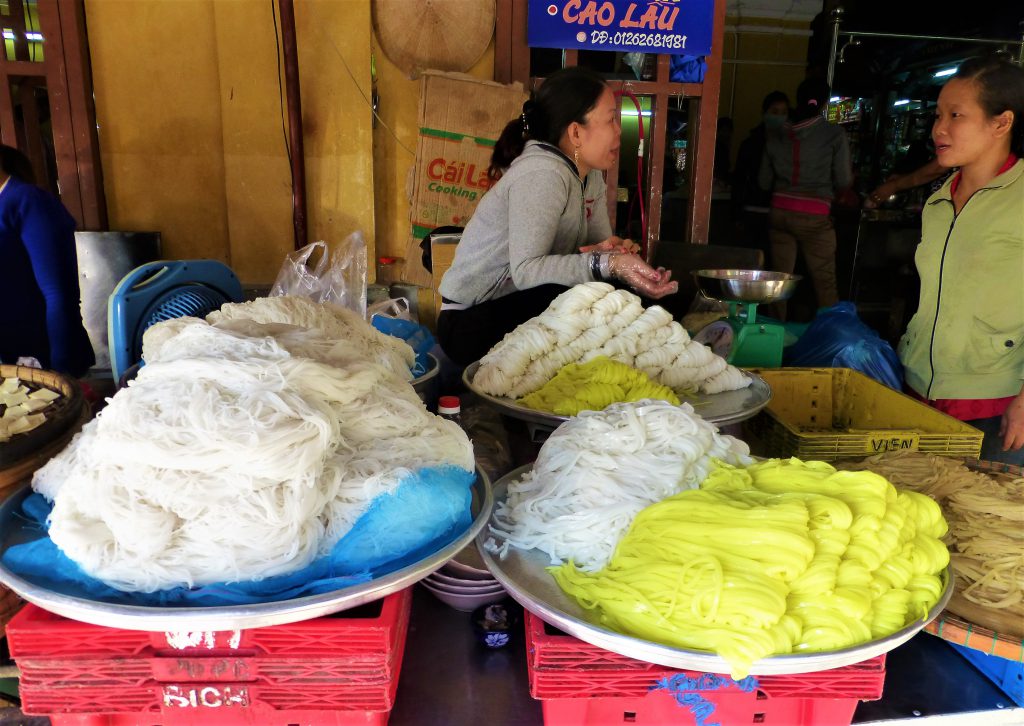 Enjoying the Local Markets, Vietnam – Laos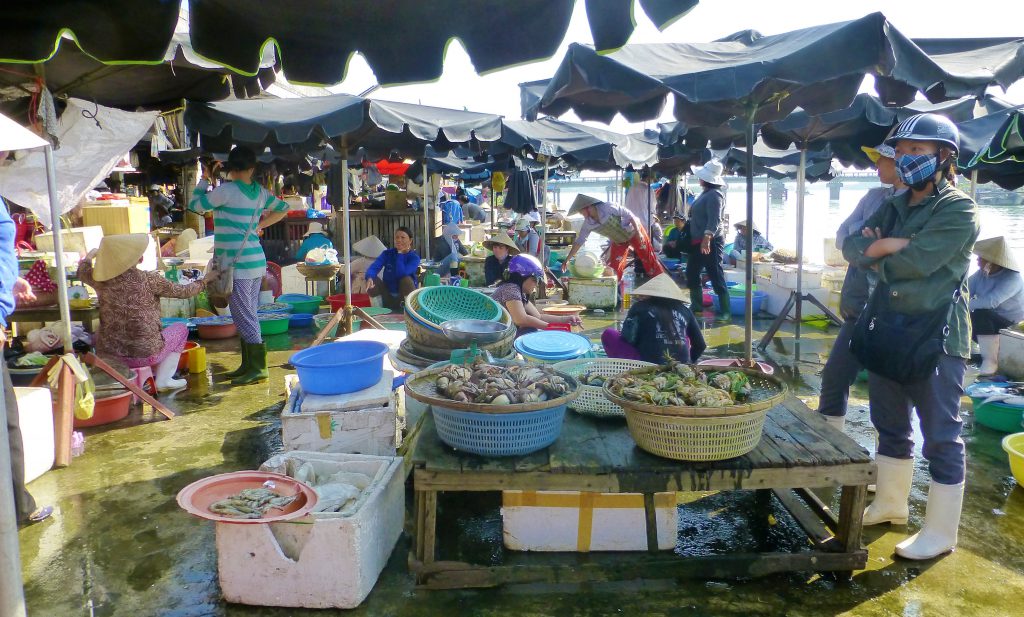 Everything we are used to in Western society you have to forget when walking in an Asian Market. The meat is just layed out on a wooden stall, there is no cooling what so ever. The flies are flying everywhere. Somewhere I saw a booth where they had papers on the van. The van was placed above the meat so it wave away the flies. Ofcourse the flies got used to it and didn't really go away because of it.

What they tell you, get there early to get the best, is also meant in a hygenic way, I gues! It gets warm in those countries so I wouldn't want to get some meat or fish after 11 o'clock in the morning….when temperatures rise up to 30 degrees or more…
Also the vegetables just lay in baskets or on a blanket on the floor. You couldn't imagen that in a shop around the corner 🙂 It just lays in the sun degenerating while you look at it.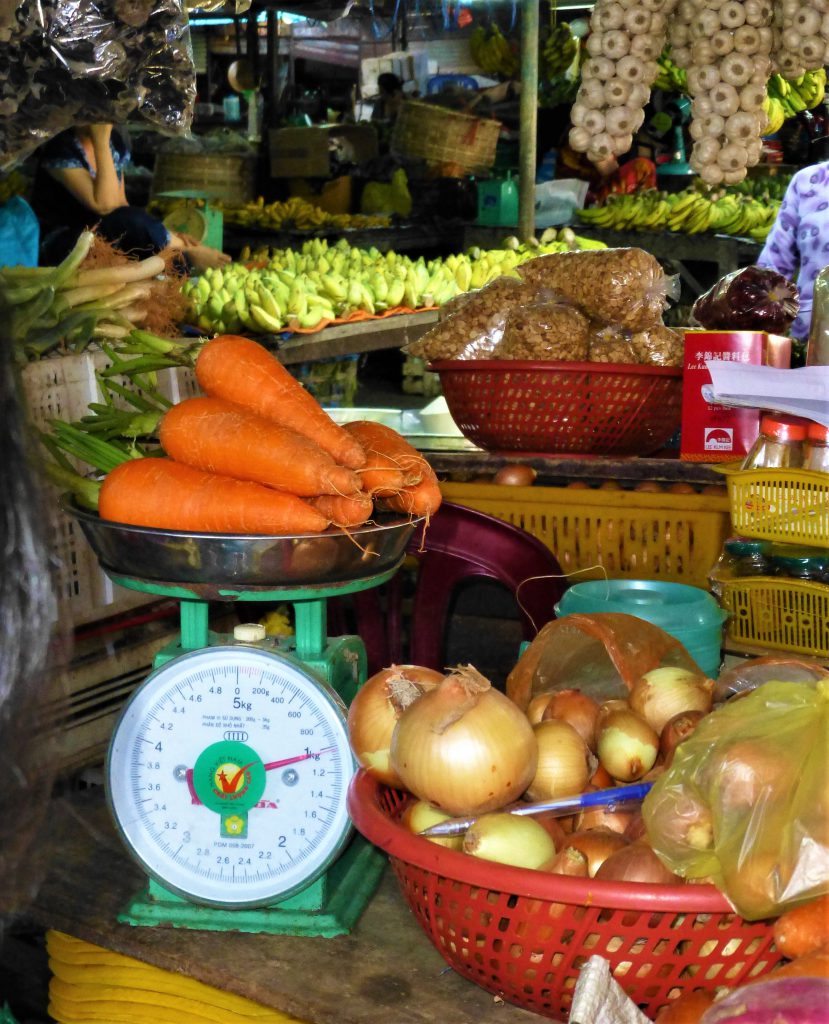 Local Market – Hoi An – Luang Prabang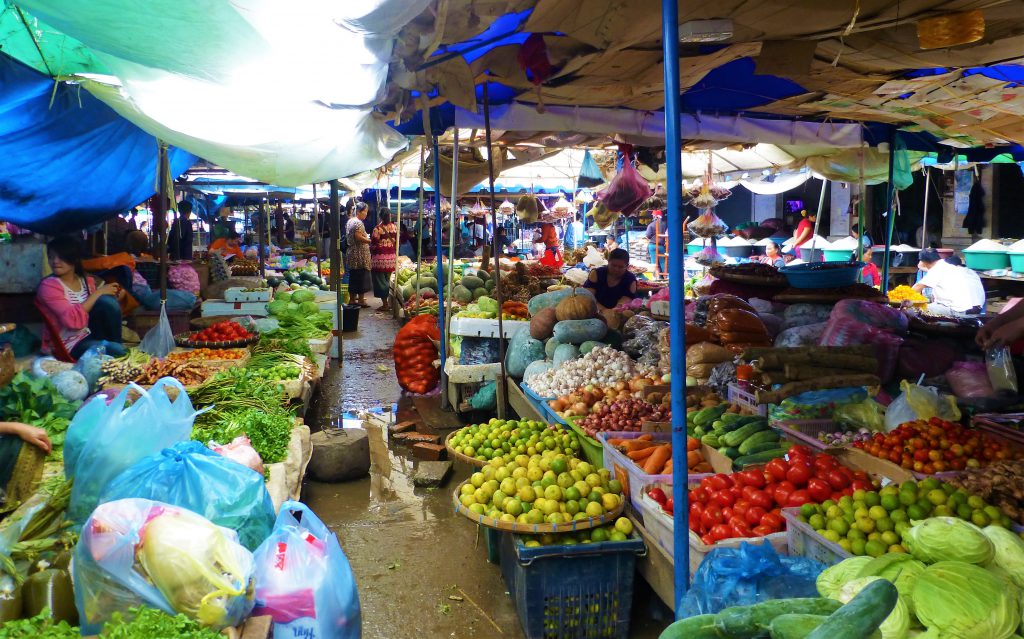 But what striked me the most were the people and their behaviour. The way they eat also at their booth, sociolize at their booth and even sleep! It is great to see!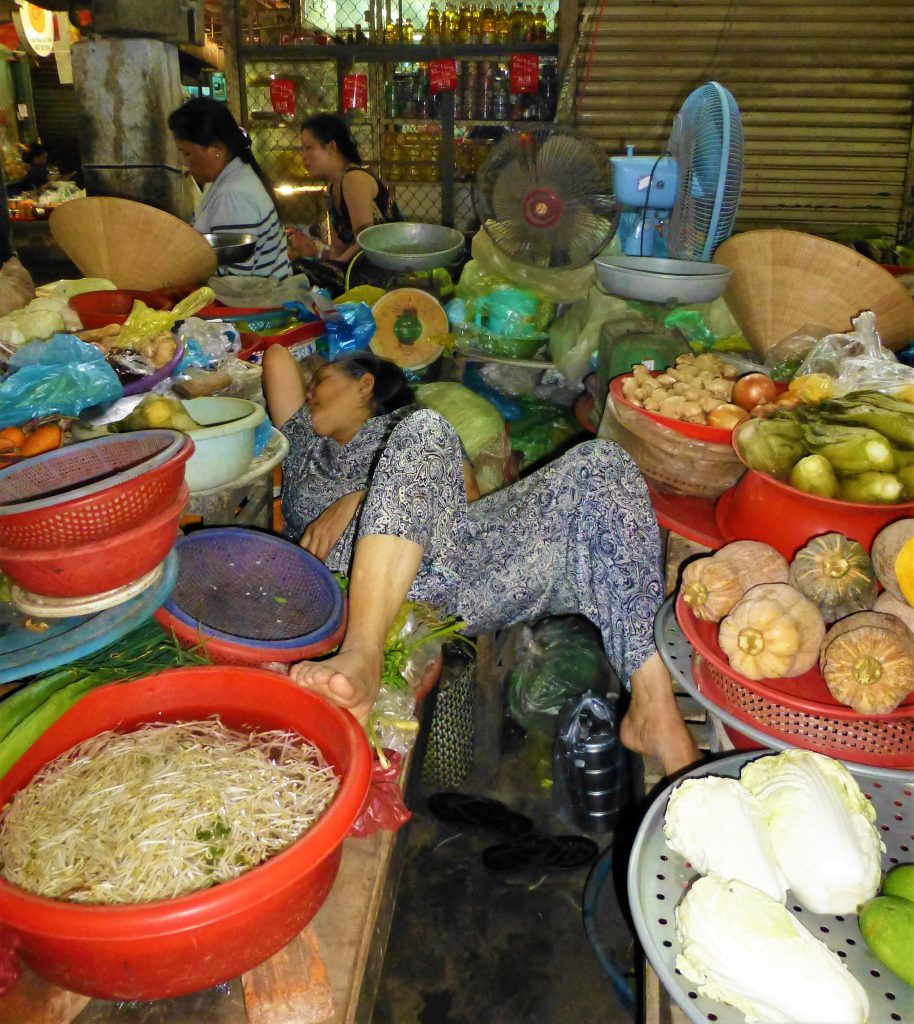 So amazing!! Sleeping between your selling goods 🙂
Markets, Vietnam – Laos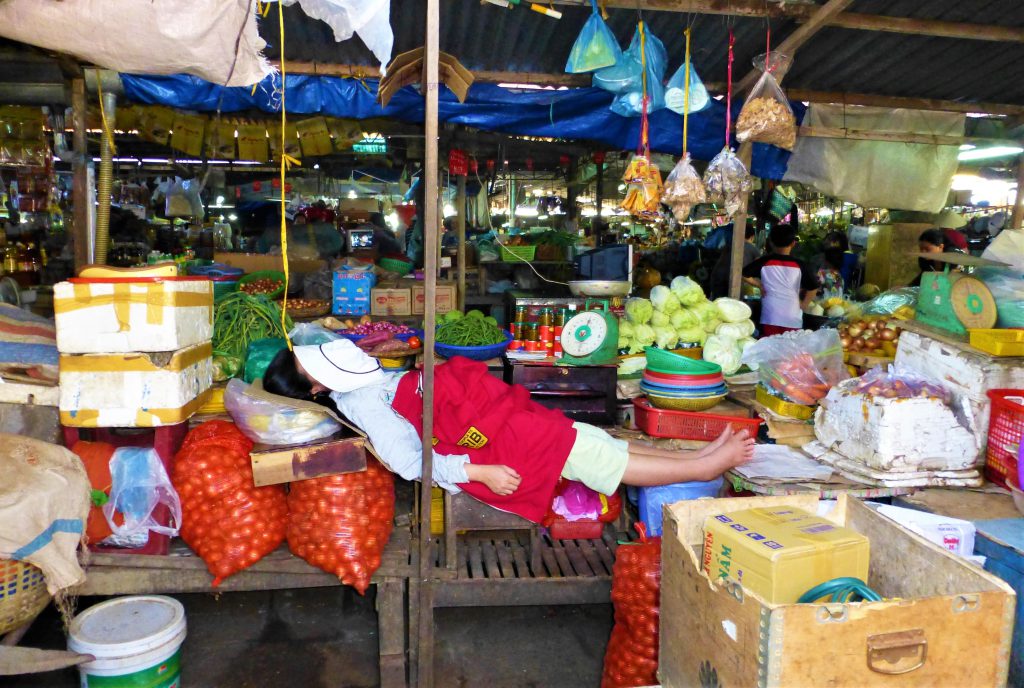 I went to several markets in Asia and in every market I saw people eating and sleeping in their booth.
At the markets you see people getting served coffee or tea, people walking by with a tray to serve them. Also the noodlesoups are served at the booths. It's like a we order a pizza, they order a noodlesoup. They get the soup in a cup which goes back to the shop, haven't seen disposable cups 🙂 Probably something what will happen in the near future….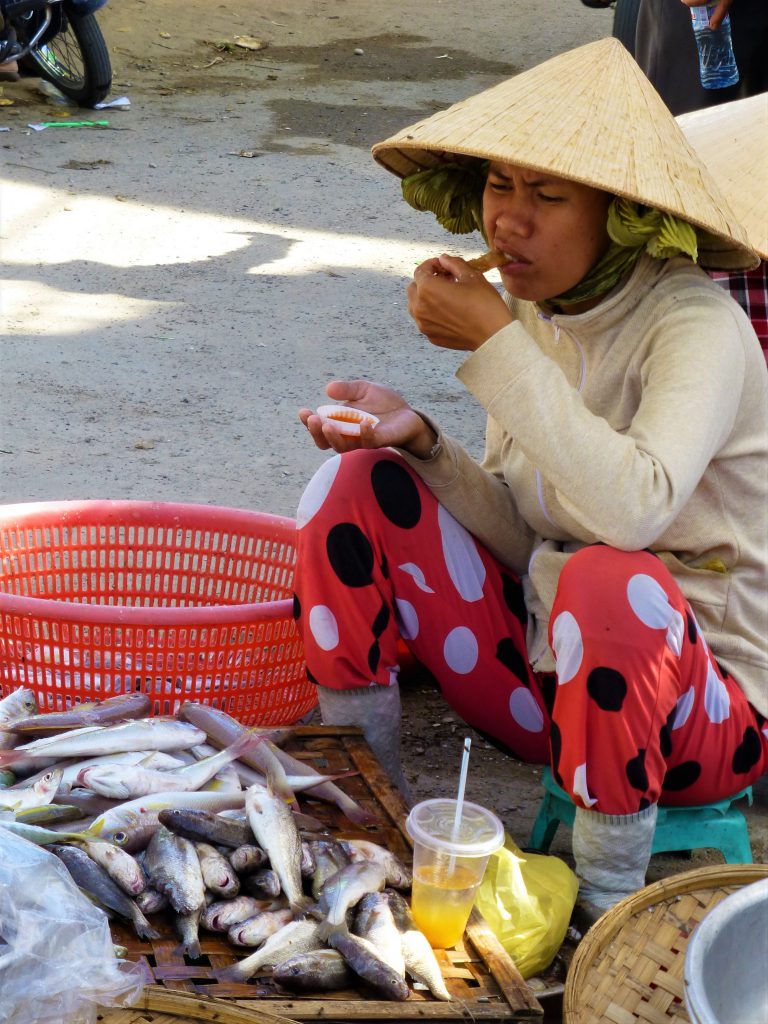 Looking back I should have taken a lot more pictures but at the time you walk there it gets normal….untill you are at home looking at the pictures 🙂
Great experience!!
Would you like to share this?
That makes me happy!!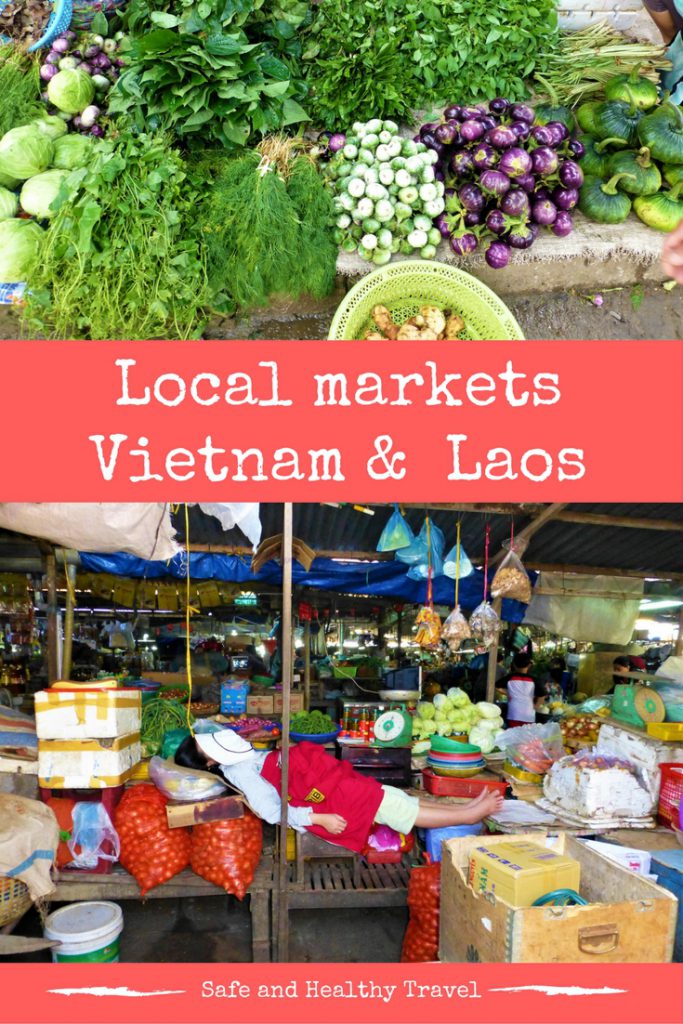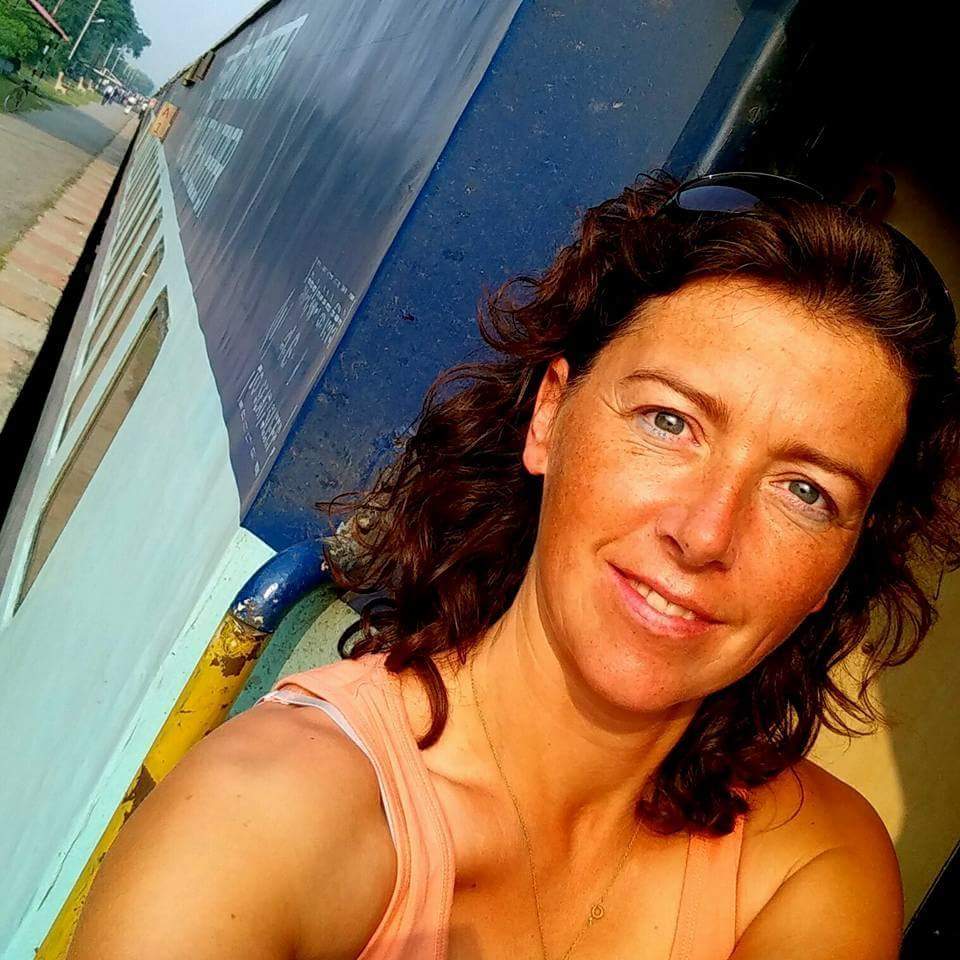 Jacomijn is een politieagent uit Nederland die jou graag laat zien hoe je veilig, actief en gezond de wereld kan over reizen. Safe and Healthy travel is a MUST