Most Colourful Street in Chennai – TN India
|
So today, 6 december 2016, I am in the hostel the whole day.
Why You Ask?
Yesterday Chief Minister Jayalalithaa died after been sick for a couple of weeks and last week she suffered a major heart attack. Yesterday in the afternoon there was already the news of her passing….that was withdrawn later. But when I woke up this morning the news said she had died in the night of 5 on 6 december 2016. The streets outside my hostel are deserted…but watching television I see that the same streets I walked yesterday are filled with thousands of people!!
The Best Way to spend this day is to watch the tv ofcourse…and make a blog about that one Super Colourful Street I went through yesterday!!
I walked along the beach for a long time and it was not the kind of street, a boulevard, we are used too. There were no shops, no restaurants…no hotels or resorts.. I did saw a lot of destruction also….as I later heard still from the tsunami in 2005. There were also a couple of new buildings in bright colours and people lived there that lost their house in 05. That is already more then 10 years ago and  still not everybody has a new place to live…
But to see some more I went back into town. The first street I went in was a jackpot. It was like a street from out of a bollywood scene! I could snap pictures of this street all day!!
People were busy with every day chores.. Some people saw me walking and started to smile at me… Wanted to talk and we exchanged some handgestures.. Most of the people that lived in this street weren't able to talk English.
That one Super Colourful Street in Chennai
Let me take you with me on a stroll through that great and colourful street in Chennai!!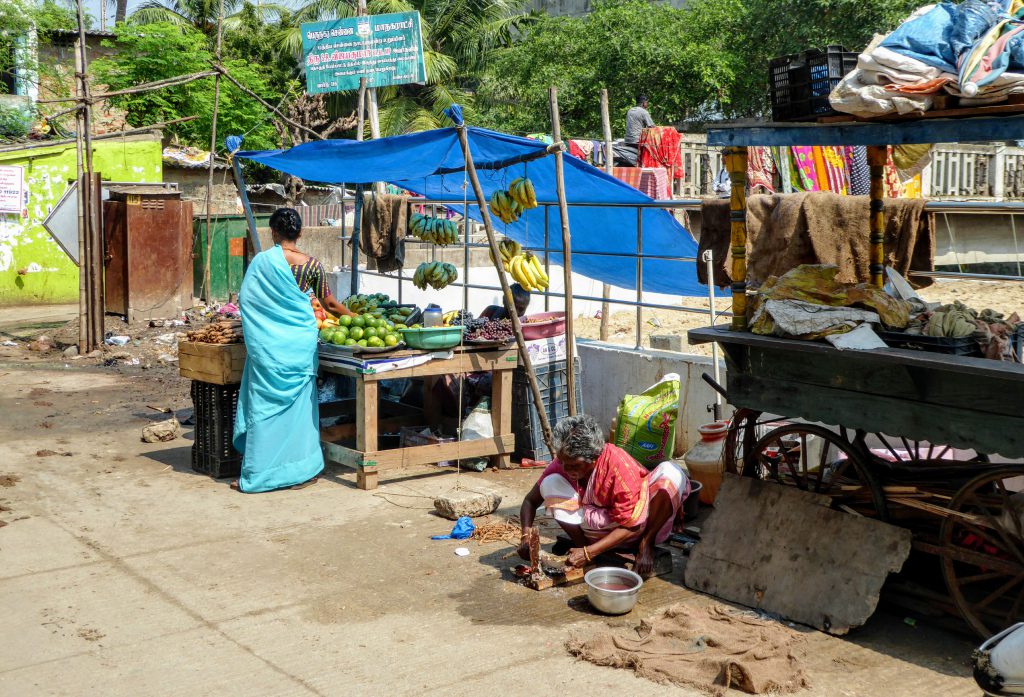 Everybody is busy, working to clean fish to sell it….or selling or buying fruit!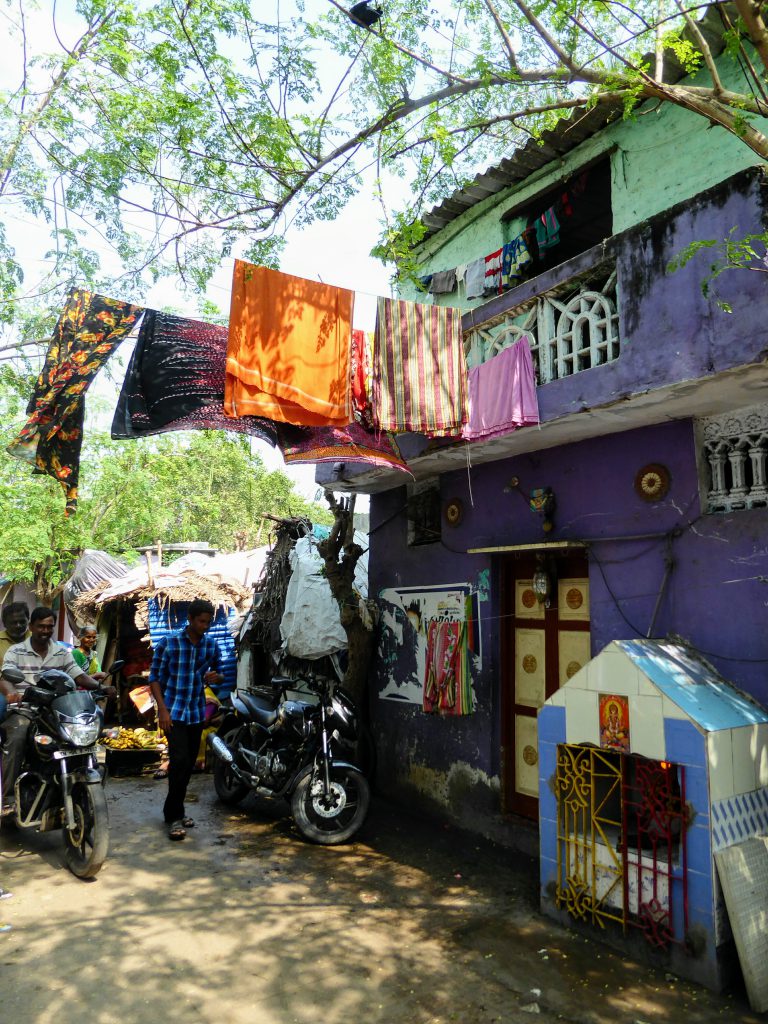 Colourful Street in Chennai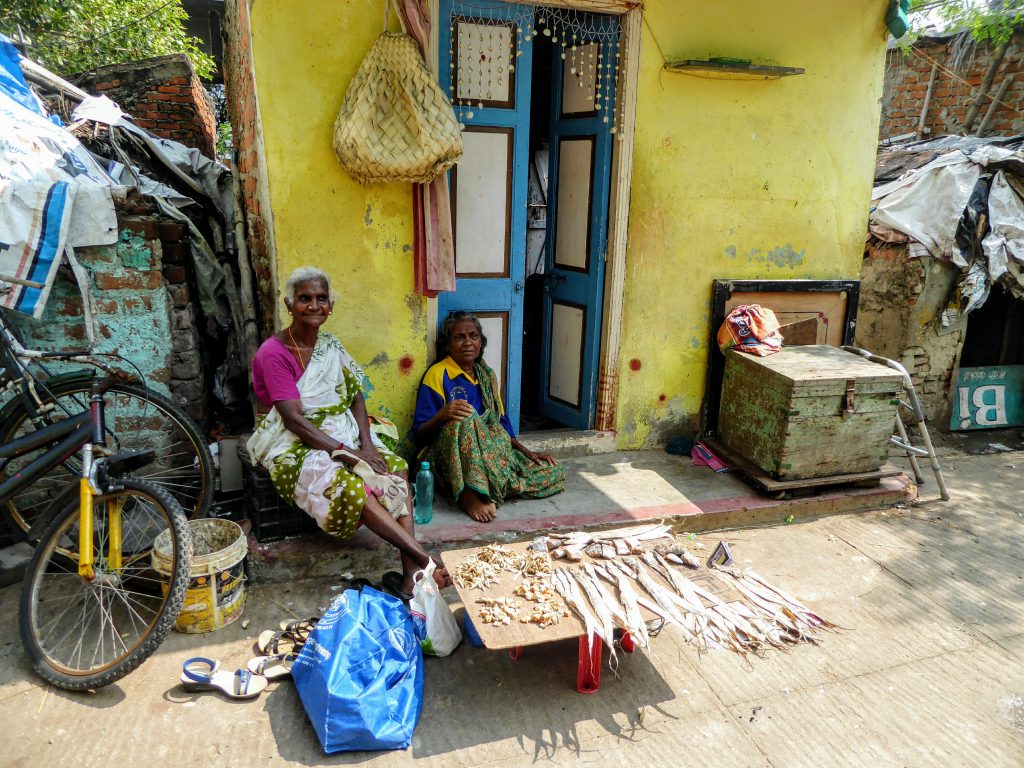 Just sitting there waiting for the customer to pass and by the fish!
They did their best too to sell me a fish 😉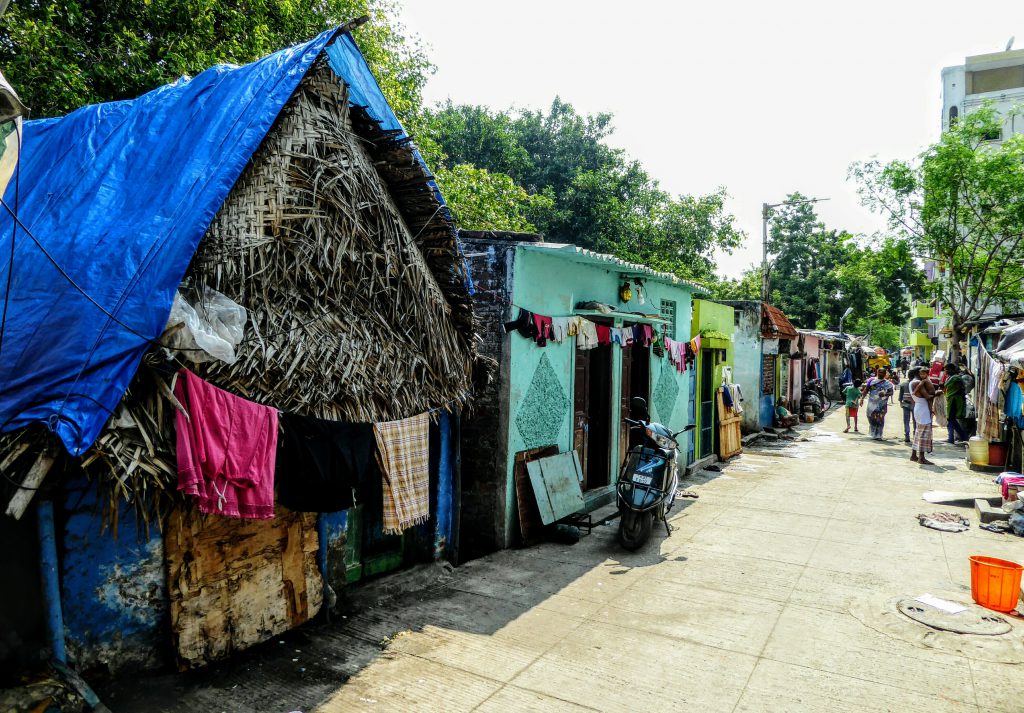 From stone houses to 'shacks' all together in one colourful street in Chennai.
This street was behind the area that I saw near the coast. That area was still devastated, it was destroyed by the tsunami years ago…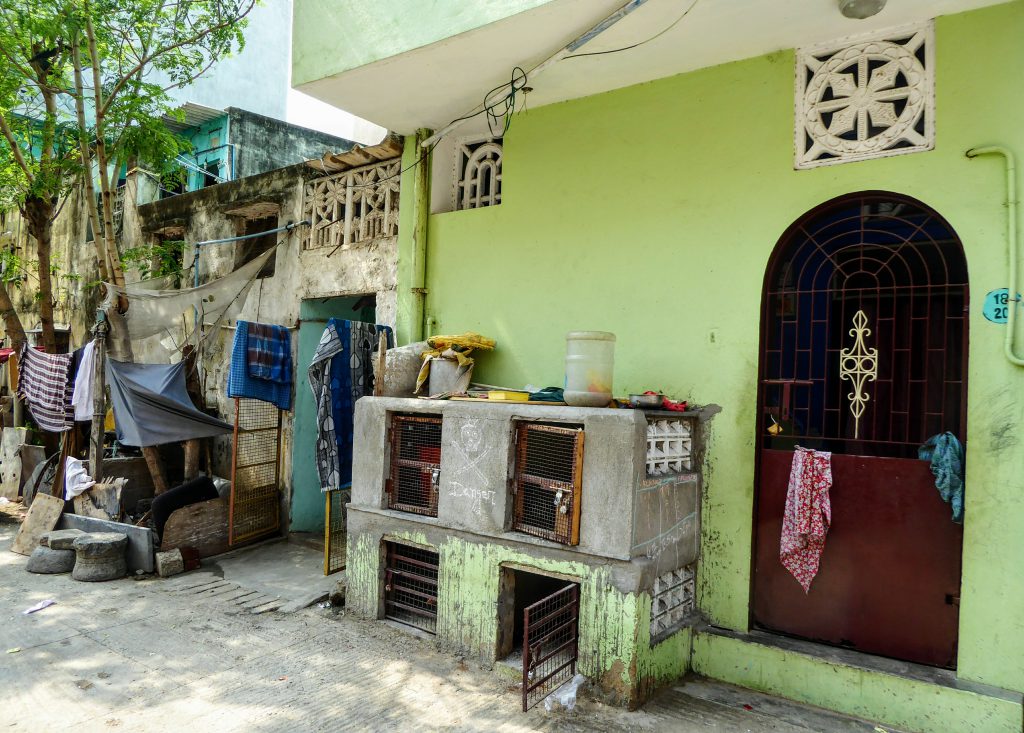 One of those henhouses was still occupied… where would the rest be at?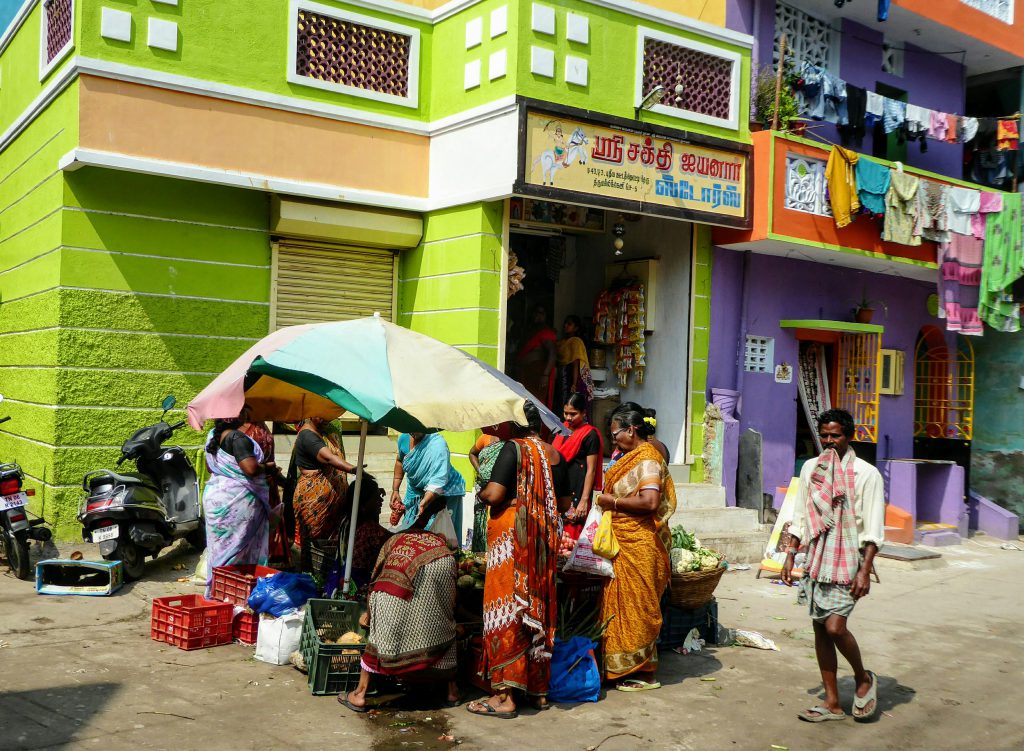 The daily gathering of brightly dressed women at the grocery shop down the street..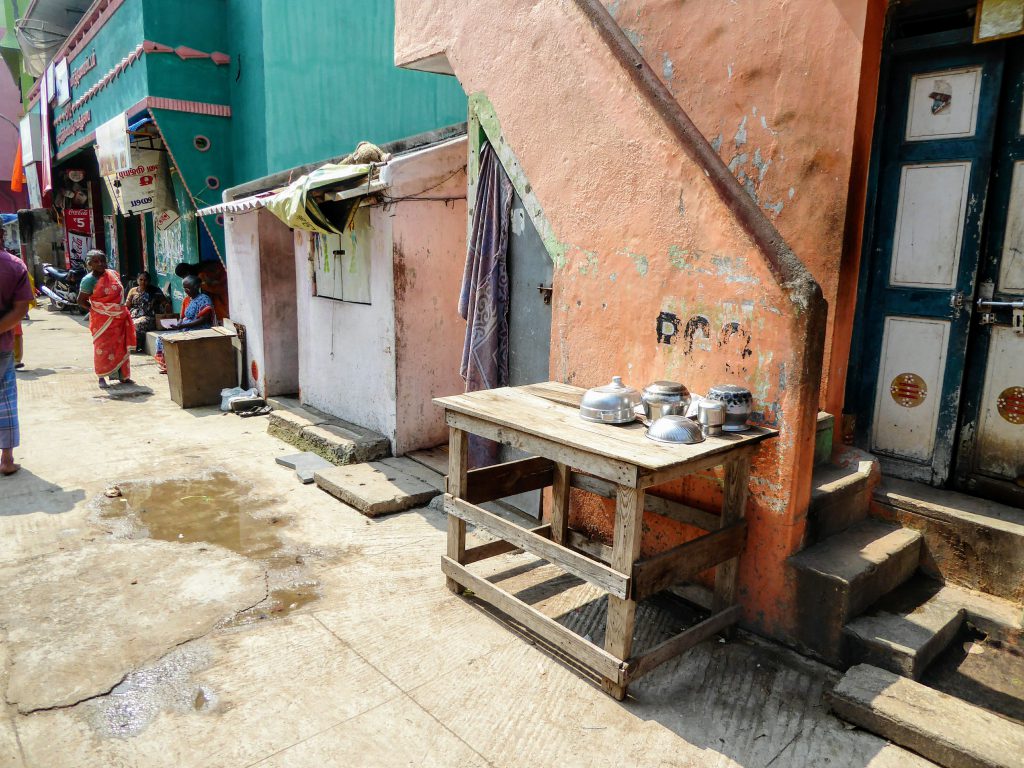 Put the dishes out to dry!!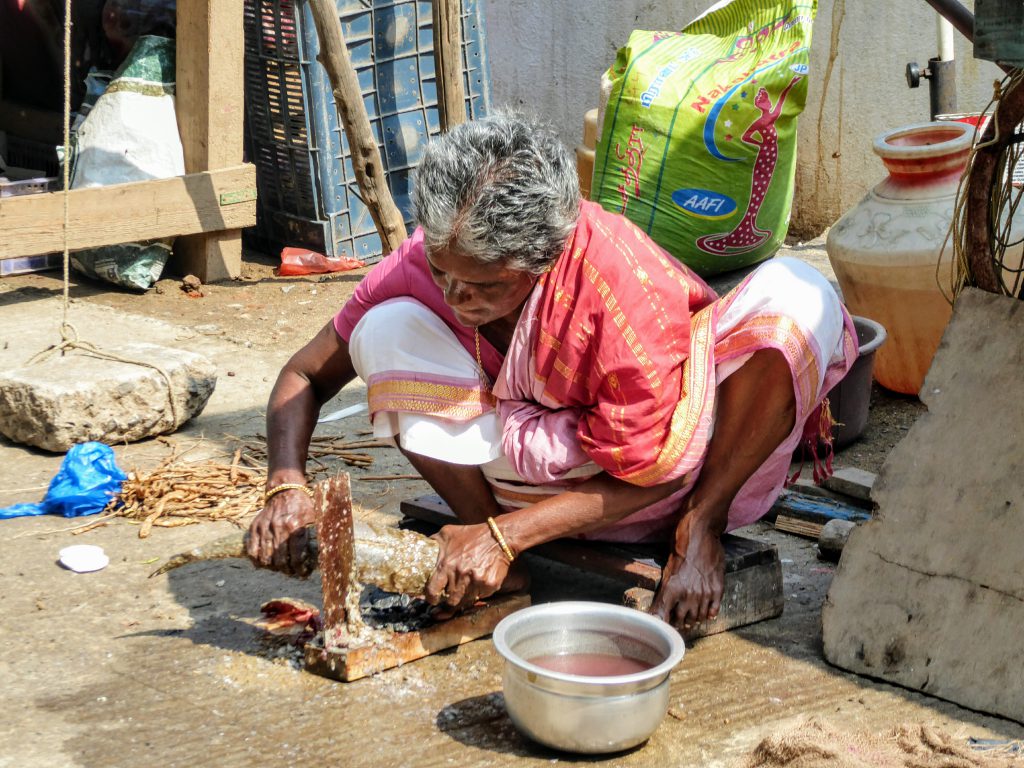 She was working hard and never saw me taking this picture.
Cleaning the fresh fish for dinner!!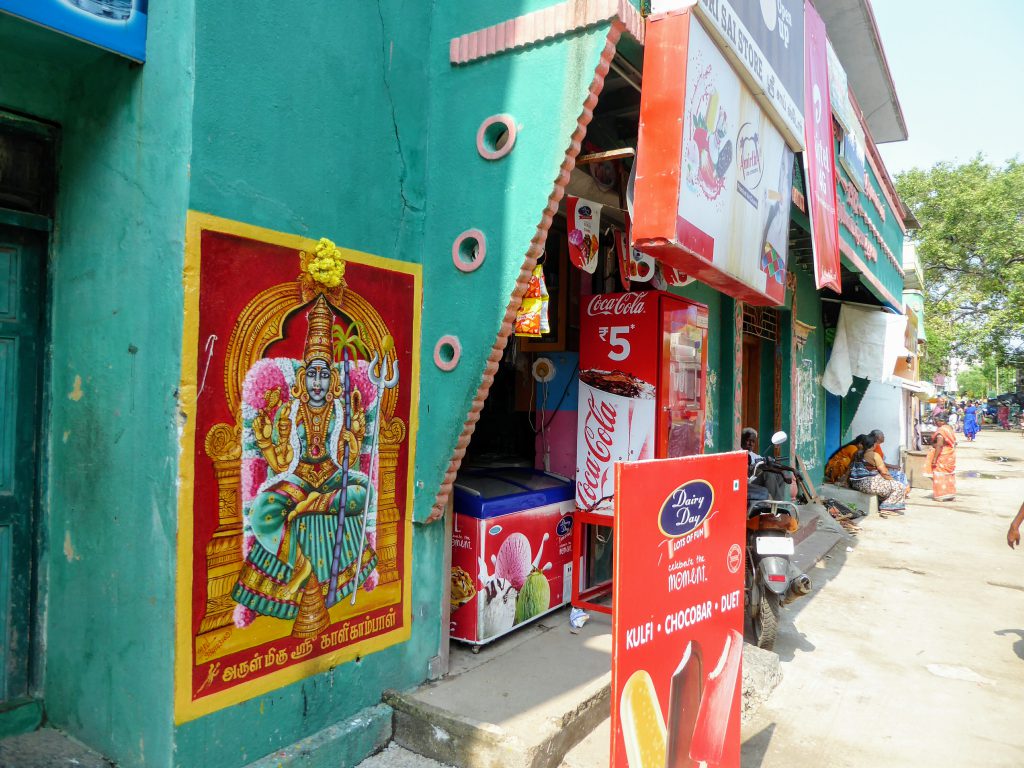 Don't you just love that great wall painting?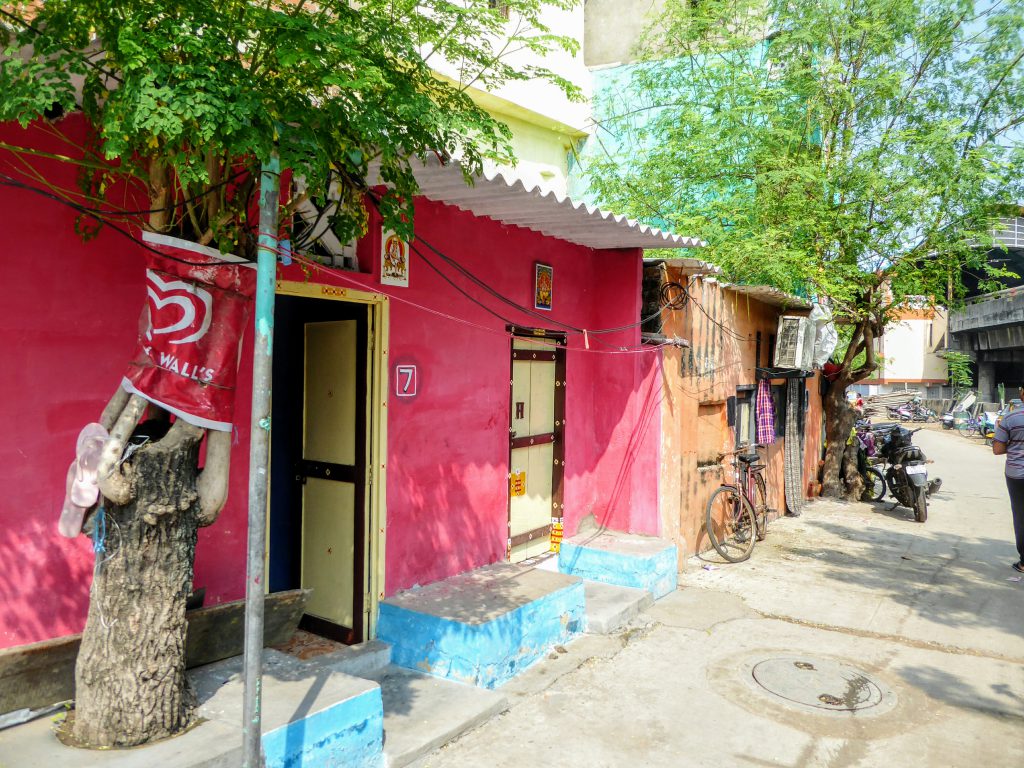 Explore Local Chennai – India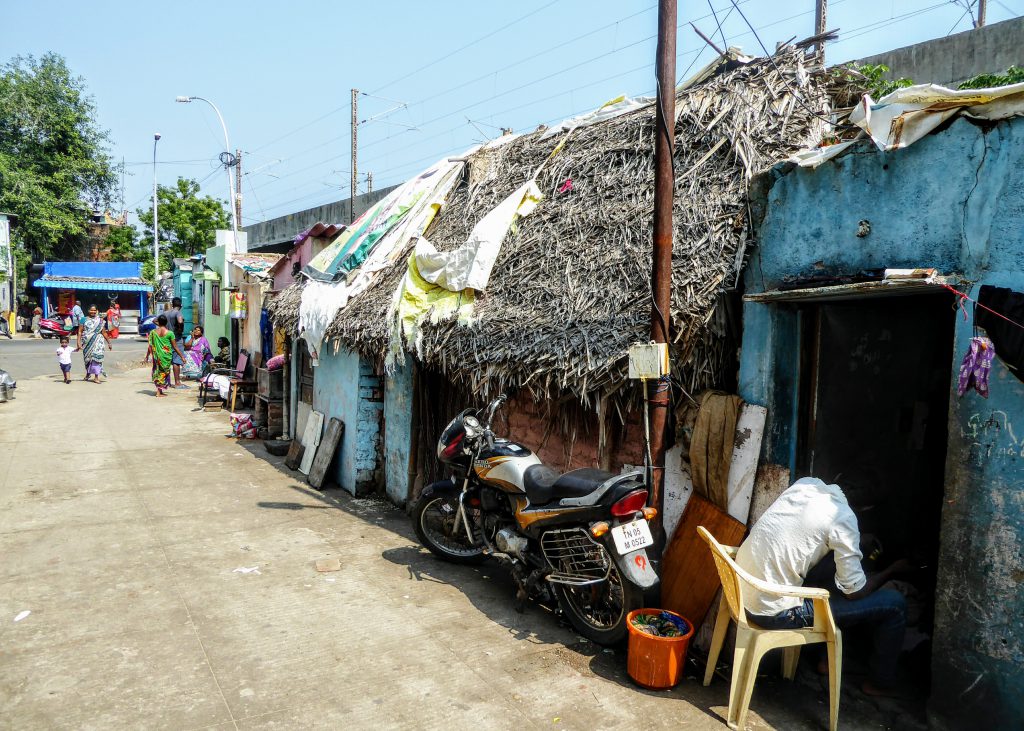 There are ofcourse so many more of these kind of colourful streets in Chennai … I found this one on my walk and couldn't stop making pictures 🙂
It is a poor part of the town.. I must say that how more money there is….the less colour there will be… The more they tend to get things inside the house and the house is not painted that colourful and the daily activities are inside the house…not for us to see anymore..
So if you want to see the 'real' India…take those small streets….do walk in them and enjoy the many colours!!
Want to see more about my adventures around India?
Climbing the Thajiwas Glacier – Sonamarg, India
Sunrise at the Taj Mahal – Agra, India
Dive into the Streetfood culture in Mumbia, India
Or check more on my India page
Can I inspire you to go diving?
I hope you love this world as much as I do!!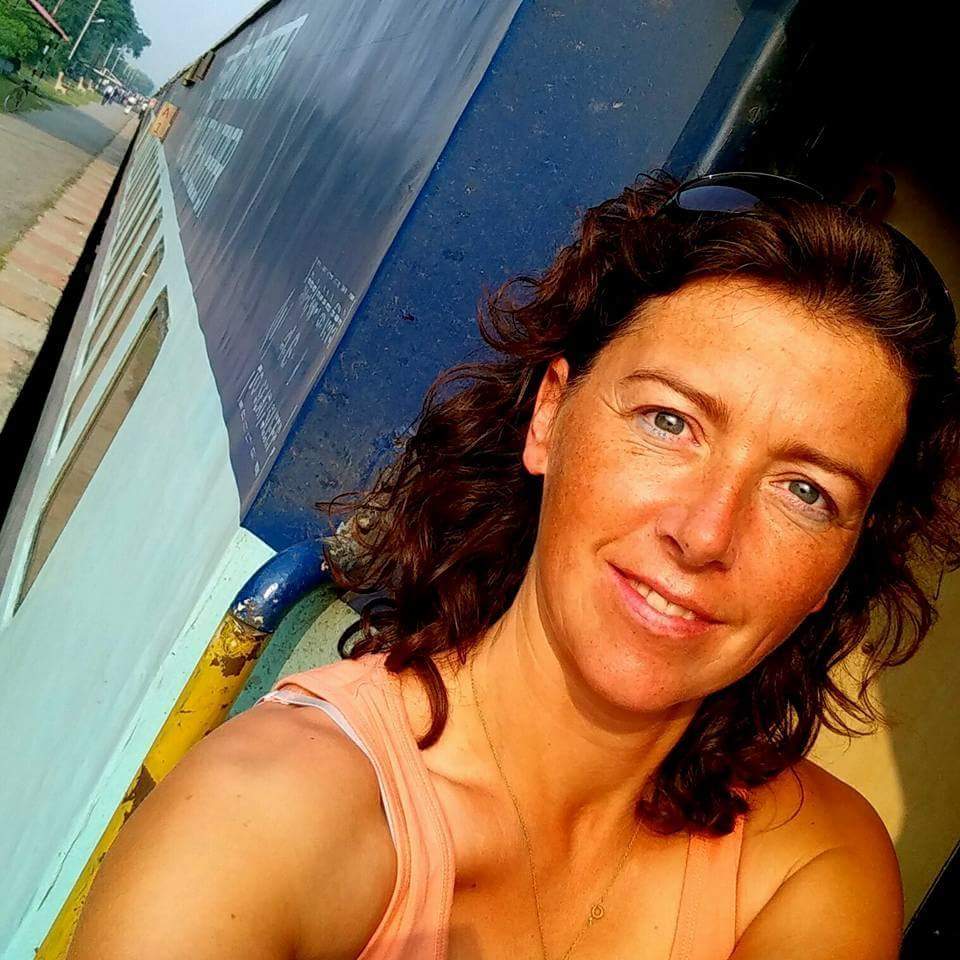 Jacomijn is een politieagent uit Nederland die jou graag laat zien hoe je veilig, actief en gezond de wereld kan over reizen. Safe and Healthy travel is a MUST