Diving at Sipadan #1 Spot to Dive in the World
|
All the dives I have done before going to Borneo were a dissapointment… So when I heard that Diving at Sipadan must be the best experience I had to try!! A lot of top 10 lists has the island of Sipadan on #1 or at least the Barracuda Point listed in their number 1 or 2. The top 50 list of CNN travel has Sipadans Barracuda Point listed as their number 1.
How can I resist??
I booked a couple of nights at Seahorse on Mabul Island and went there, hoping I could get a permit to go to Sipadan too. It is not possible to stay at Sipadan island anymore. It is listed as a protected area and so the resorts that were there are gone. I did had some great company at Seahorse and together we went out one evening walking around the small island. I love that evening and the photo session we had!!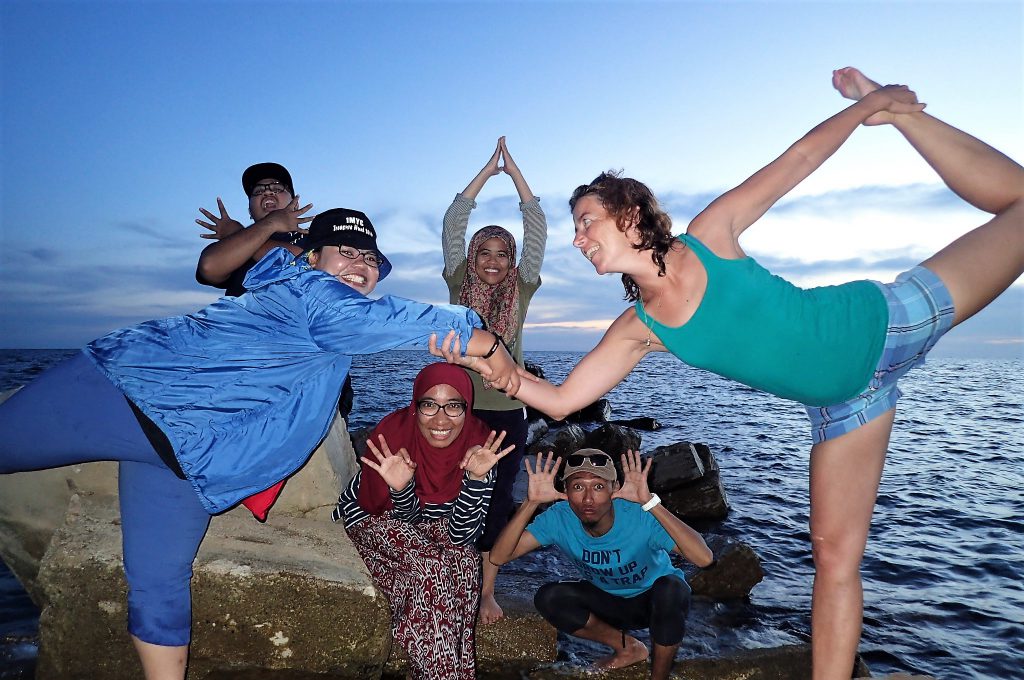 They do know how to make a picture the perfect one!!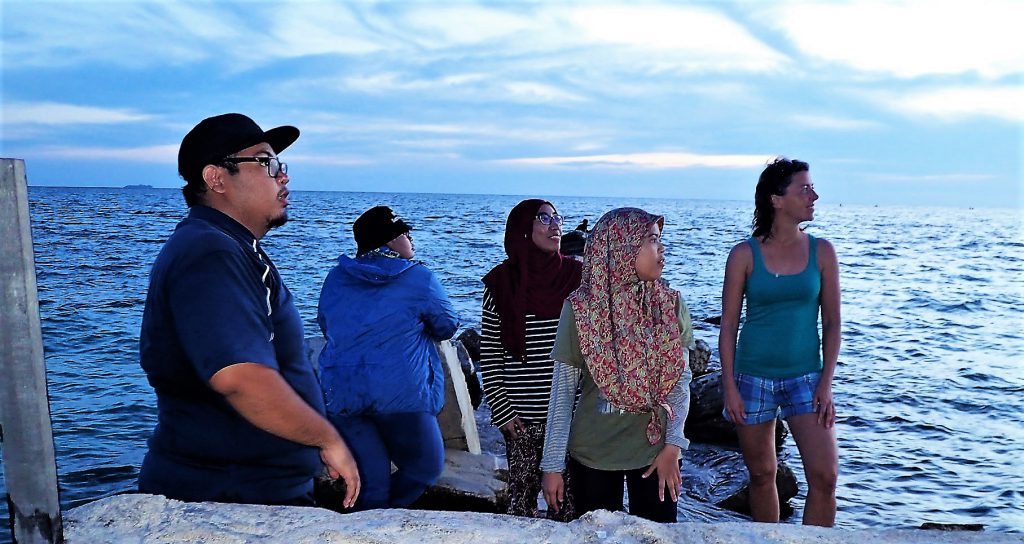 Enjoying the sunset at Mabul Island!!
Diving at Sipadan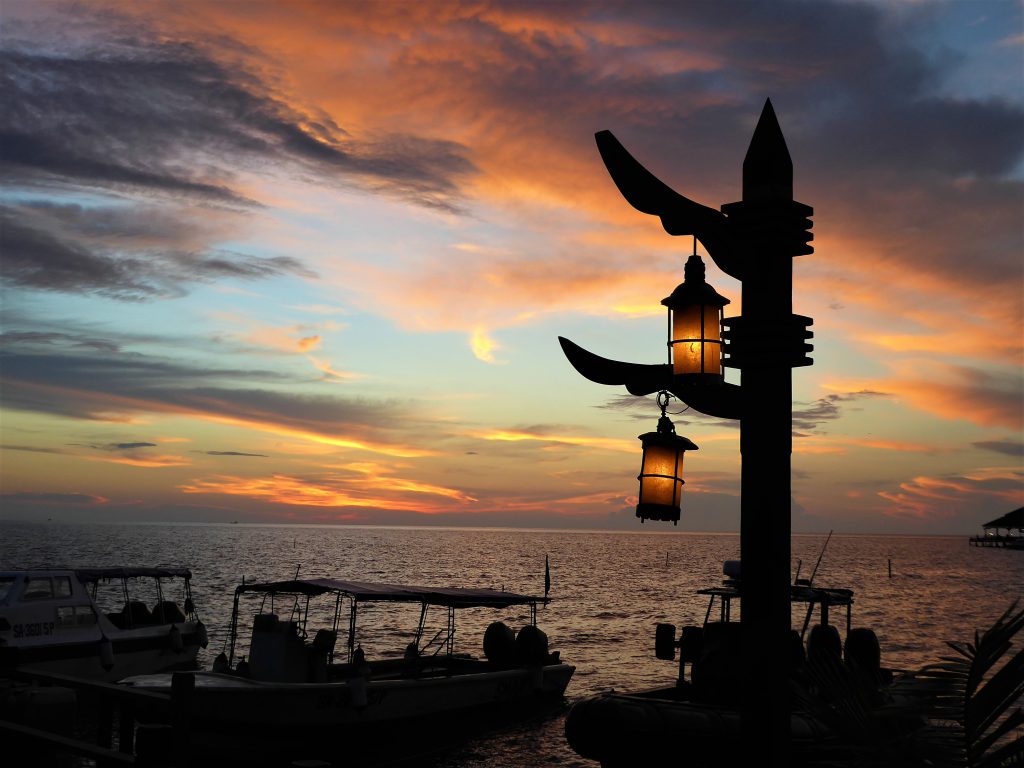 And it became a great sunset!!
The area is Protected
So you need a Permit
A permit, I hear you thinking? Yes, you need a permit to go dive around the island of Sipadan. It is a restricted and protected area and only so many people can go dive in that area during a day. So you need to register for a permit and they tell you online to do it in an early stage to make sure you'll get a spot. I tried to get one along the way while already on the island. Asked at several hotels and resorts. I heard a man talking that he already was going for the third time, he bought a permit for a third time… It had to work for me too!! I had my hopes up high!!
Diving at Mabul Island – Malaysia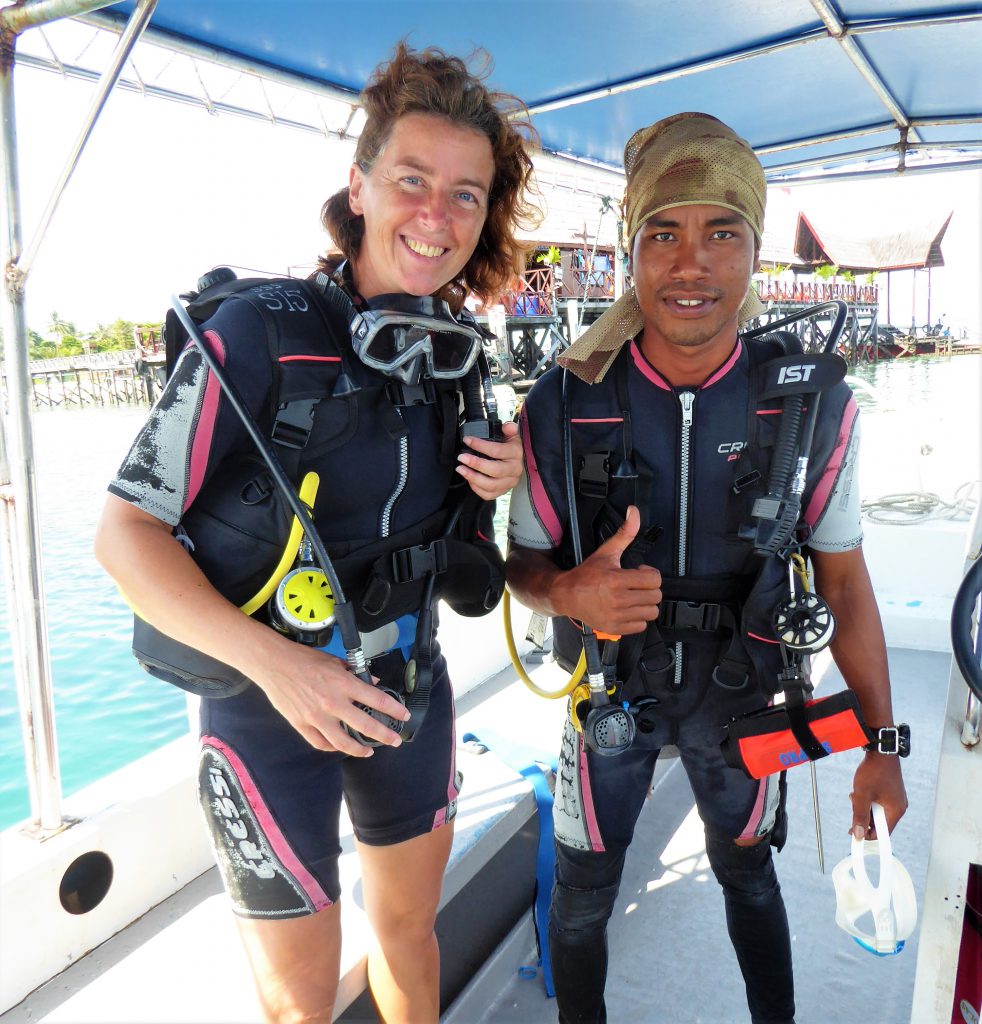 In the meantime I took some dives around the island of Mabul. I must say that I was already surprised by what I saw. It was more then on several dives I took around Thailand and the Philipines. I don't say those weren't great but it was less colourful!! In the Philipines I saw the Thresher Shark which was amazing and I lost myself in a school of sardines!!
Now for the first time I saw a black and a yellow frogfish, they were 'standing' on a shipwreck. It was great seeing those!! How strange are they? And maybe ugly too….but because of that beautiful!! I loved seeing them!!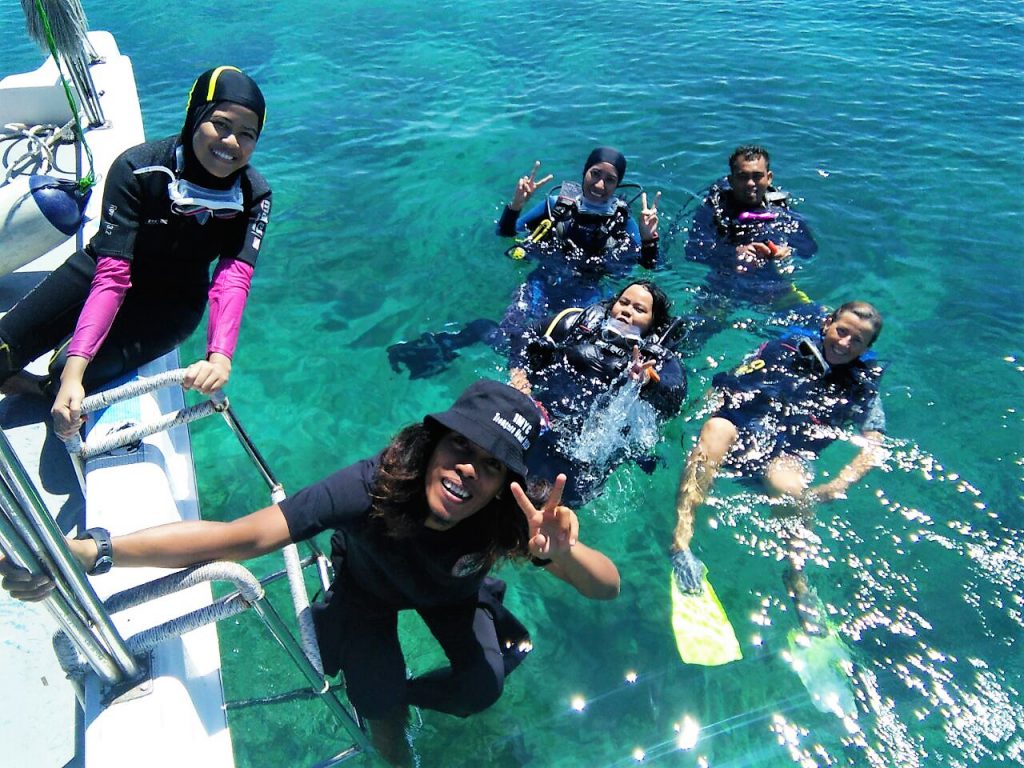 Diving with Norasyikin Fadilah, Ain Chepry, Biskut Lemak and more!!

And all the small colourful nudibranches, they are great to spot. I do feel happy when I spot a small purple or orange nudibranche somewhere!!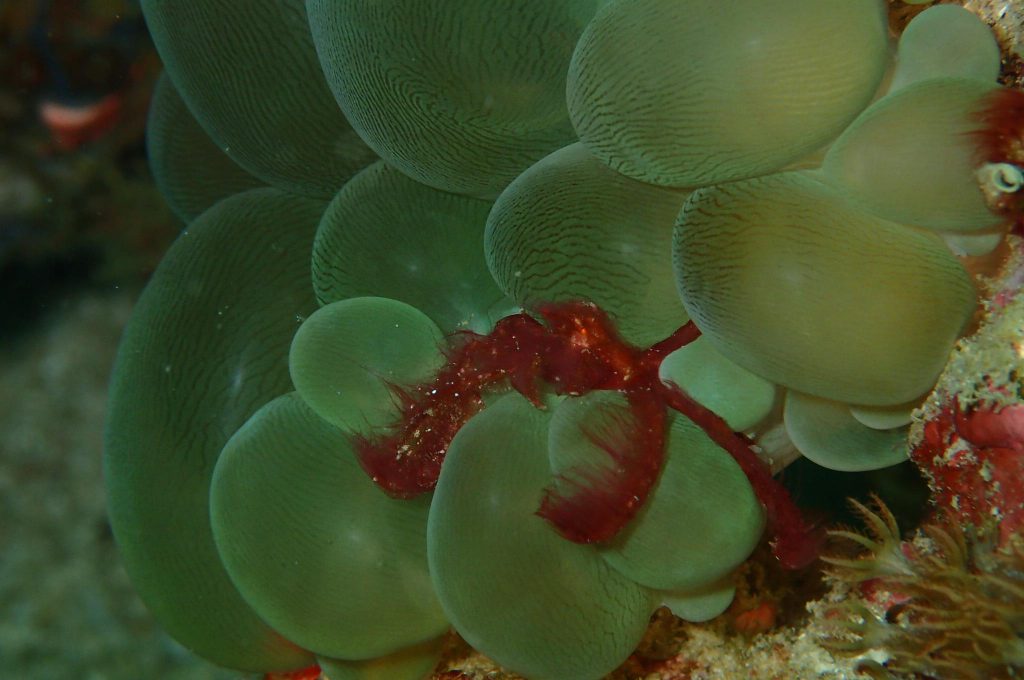 Hairy Orang Utan Crab in bubble coral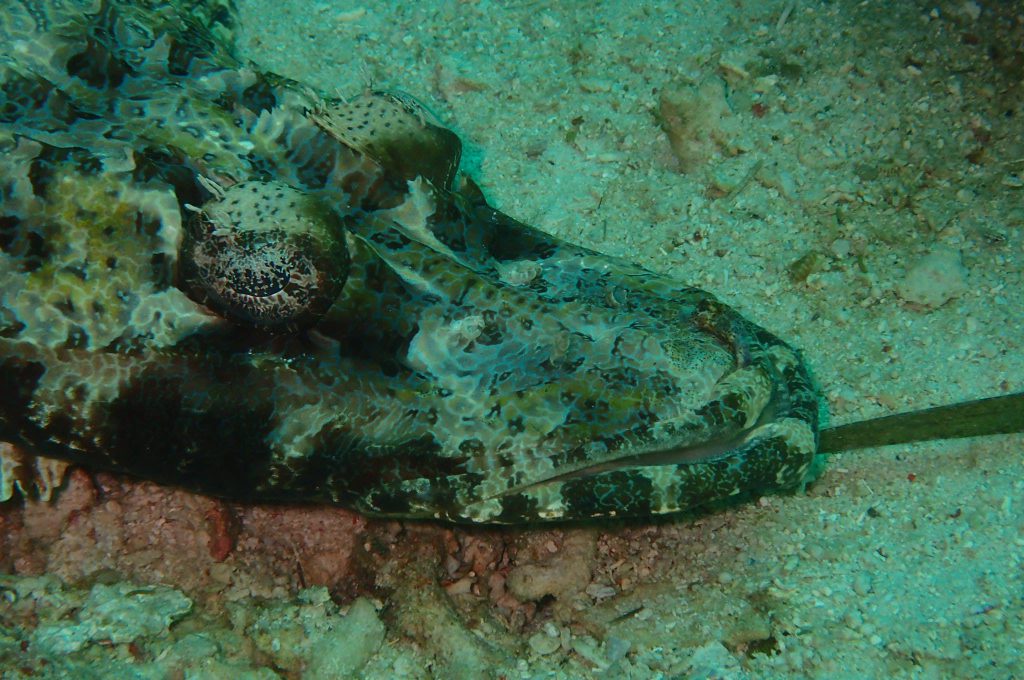 Crocodilefish
How do you like these strange looking Frog Fishes? I saw them around the island of Mabul, they have feet. They just stand there on their tiny feet and sometimes walk a bit. So strange!! The two I saw at Mabul were a yellow one and a black one. This one is a bit grey and seem to be hiding on the same colour coral!!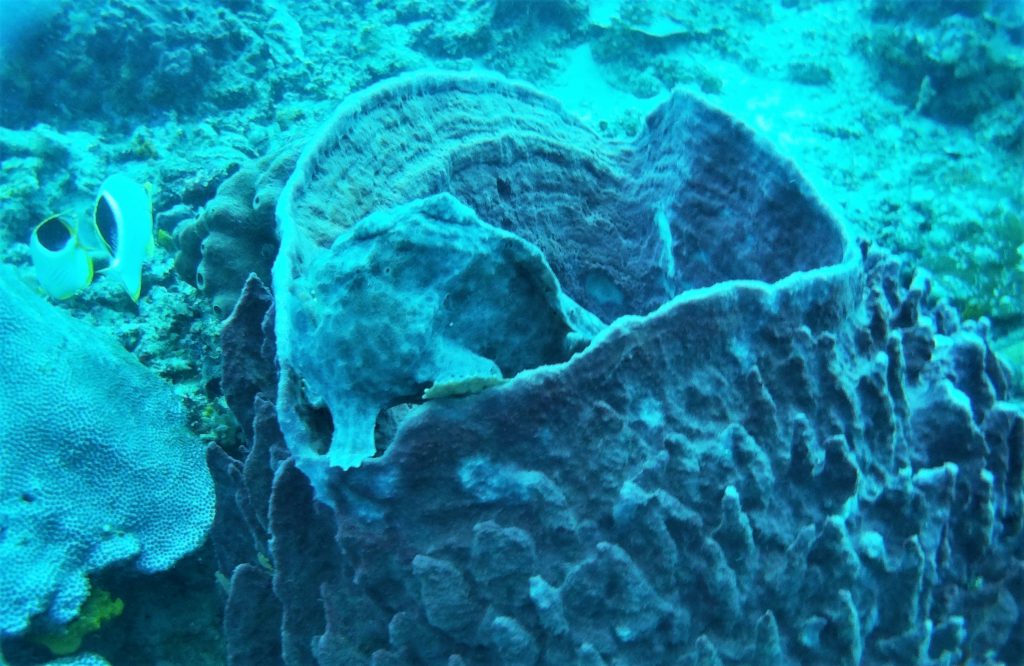 Have you ever seen fish like these?
Pictures @ Diving at Sipadan
Most of the pics I'm showing you in this post I got from Norasyikin and her friend Ain. Thank you very much!! I don't have a camera that goes underwater….and the last day I did rent a go-pro but when you are not used to working with camera… I missed a lot of things…the colours are not that great..as you can see if you look at the picture of the Frog Fish 🙂
So I am very happy with these great pics!!
Diving at Sipadan with a Permit
Borneo – Malaysia
Ben, of Seahorse Sipadan Scuba Dive came to me with the happy news that he could arrange a permit for me to go diving at Sipadan!! How great is that! It would be on my last day of 3 days and I would go to Sipadan! I heard so many stories in the meantime that I really, really wanted to go!! It would cost me around 200 euro… trying to get some off the price still ofcourse…You know…I'm Dutch 🙂 But I booked!!
3 dives at Sipadan Island
#1 Spot to Dive in the World
The day would include 3 dives at the island of Sipadan, breakfast and lunch, all ofcourse all the equipment for the dives. It was early in the morning that I would be picked up because it is an hour by boat to go to Sipadan. And so our first dive would be around sunrise. It was raining that night…even thunder and lightning… I was a bit scared that they would cancel the trip.
But happy to see the boat arriving at my resort I got in with my equipment from Seahorse and off I went into the dark world on my way to the diving paradise called: Sipadan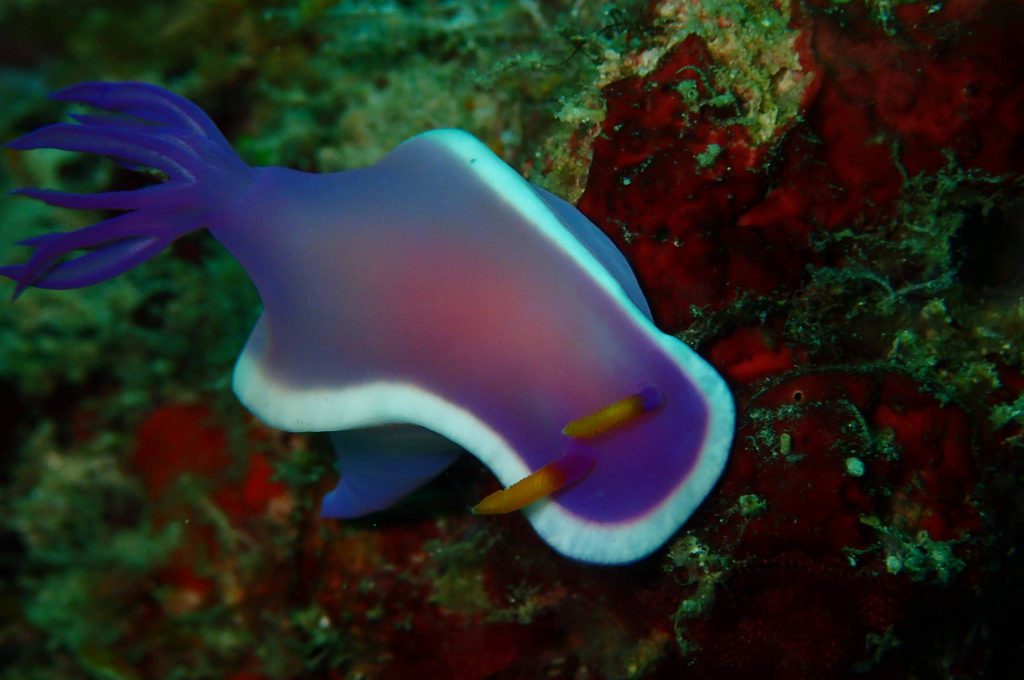 One of those great Nudibranches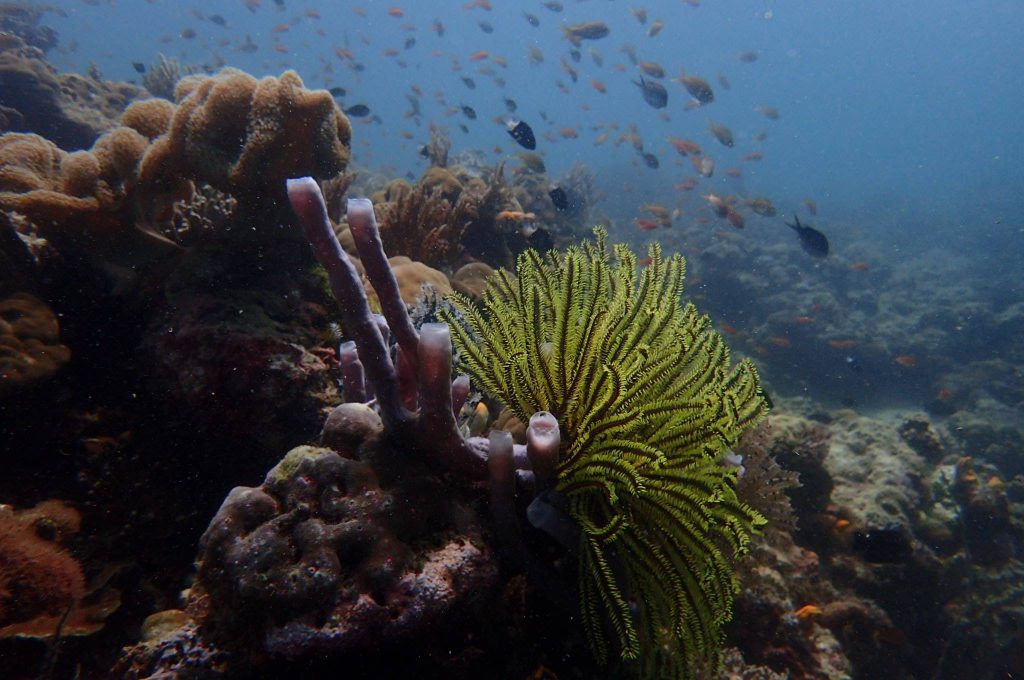 This was the first time that I saw many turtles, sharks and all kinds of schools of colourful fishes in one sight. Just looking around you was amazing. I really felt like I was diving in a tank full of fishes situated for us to enjoy. But it was just nature as it should be, on its most beautiful!!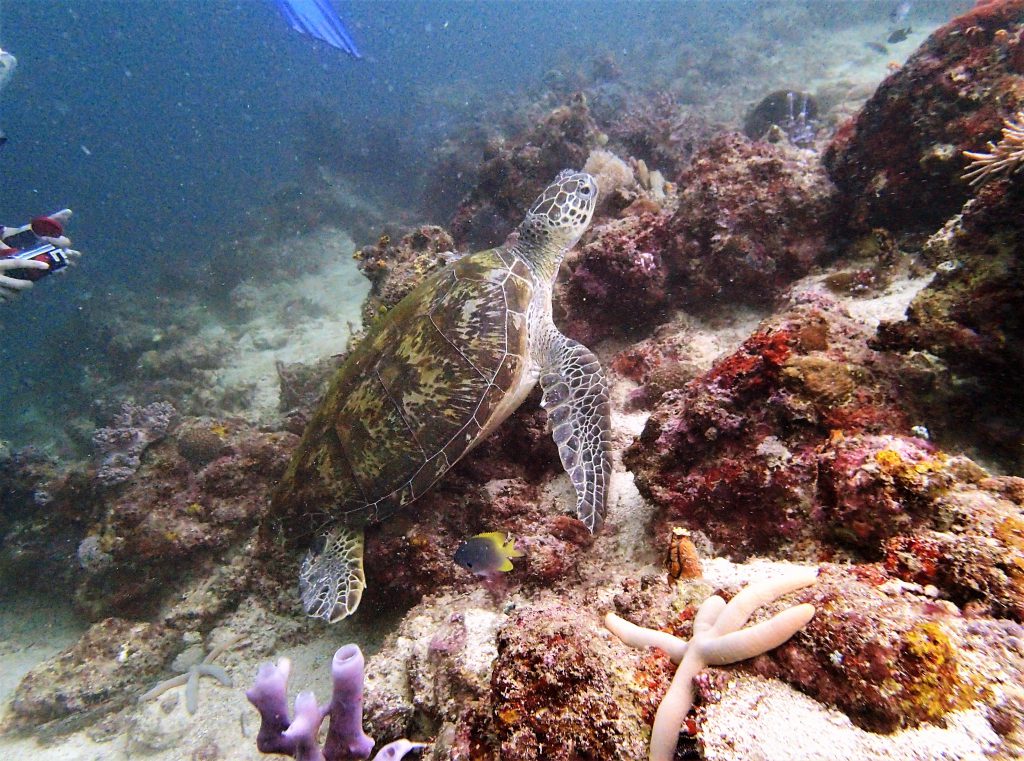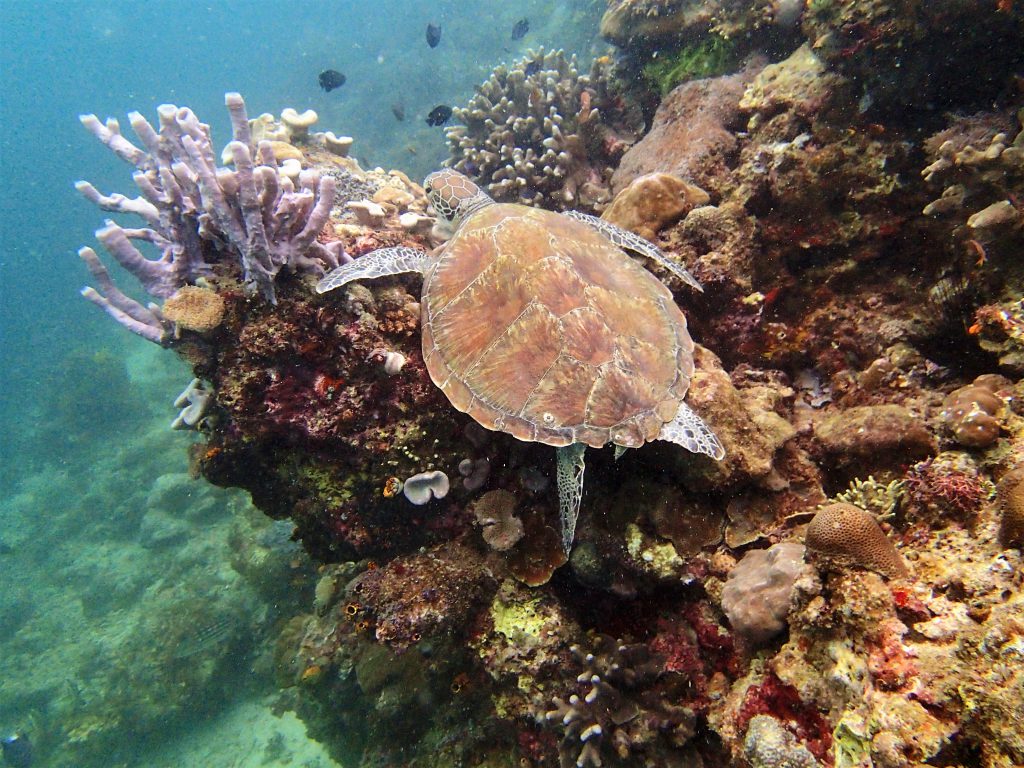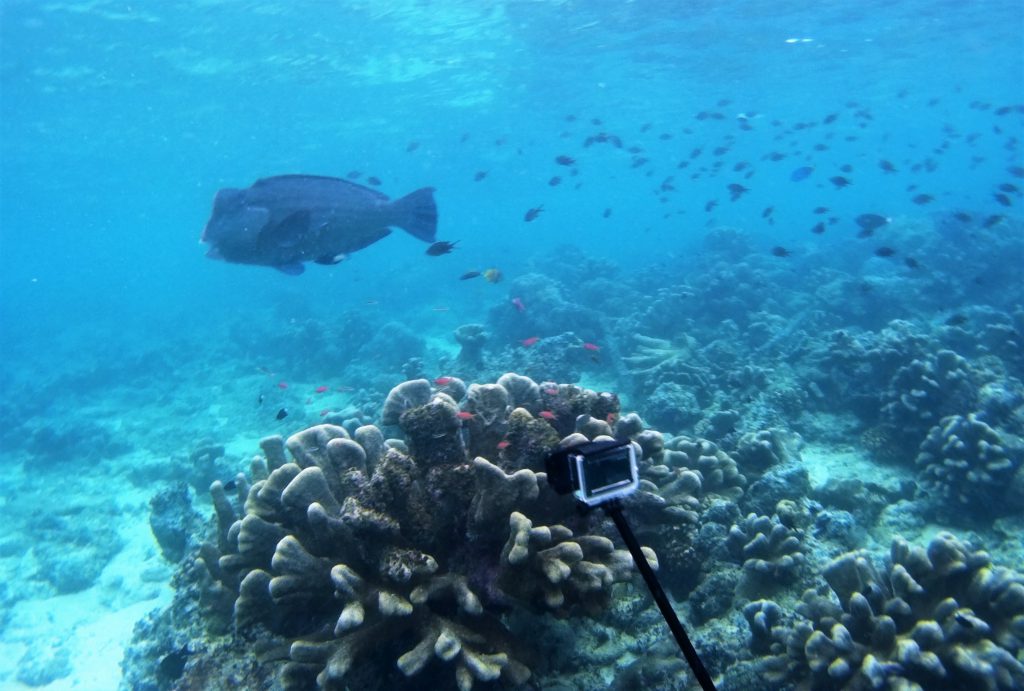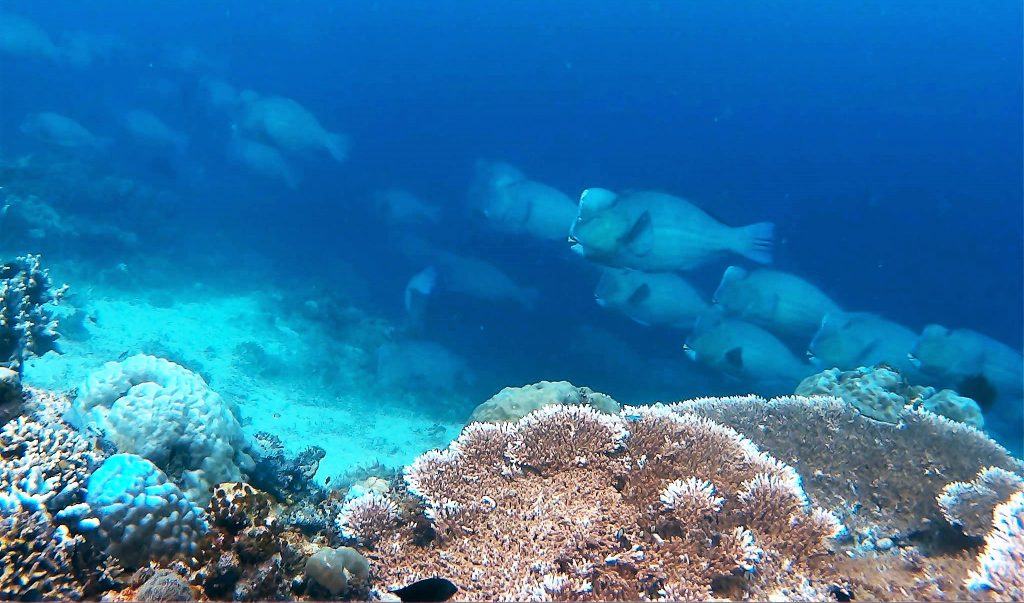 A school of Bumphead Parrotfishes. They were big!!
All of a sudden a whole school of them were passing us!! Just wonderful isn't it?
The White Tip Reef Shark. I think they are the most common sharks to be seen by divers. I have seen this one and the Black Tip already for multiple times and I'm not even that experienced as a diver.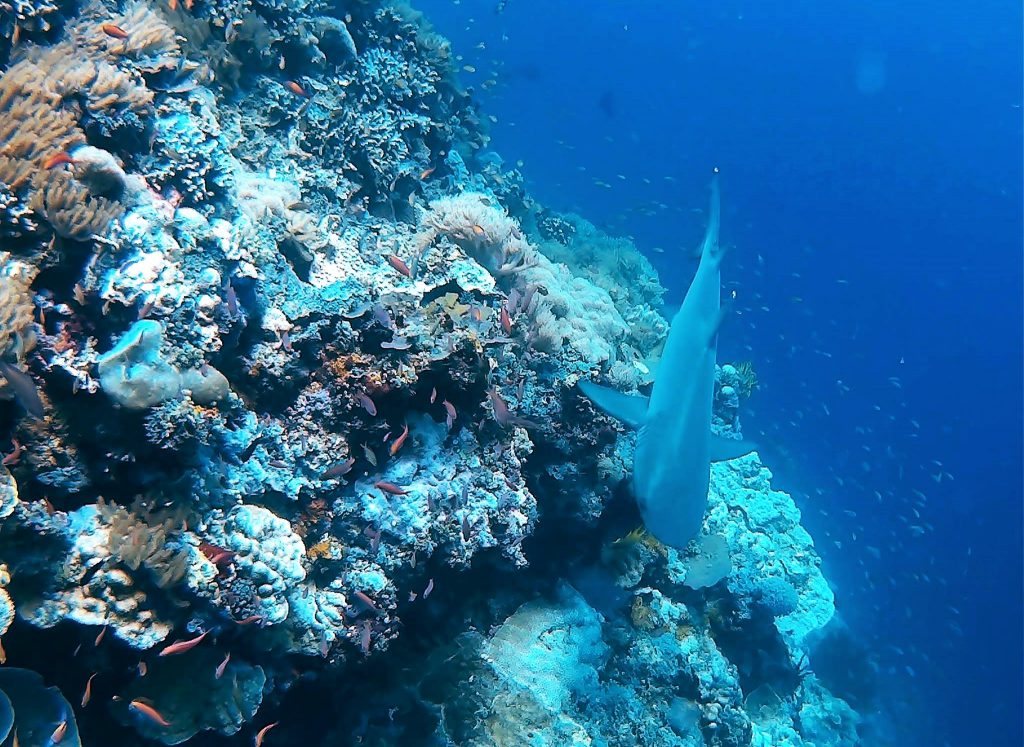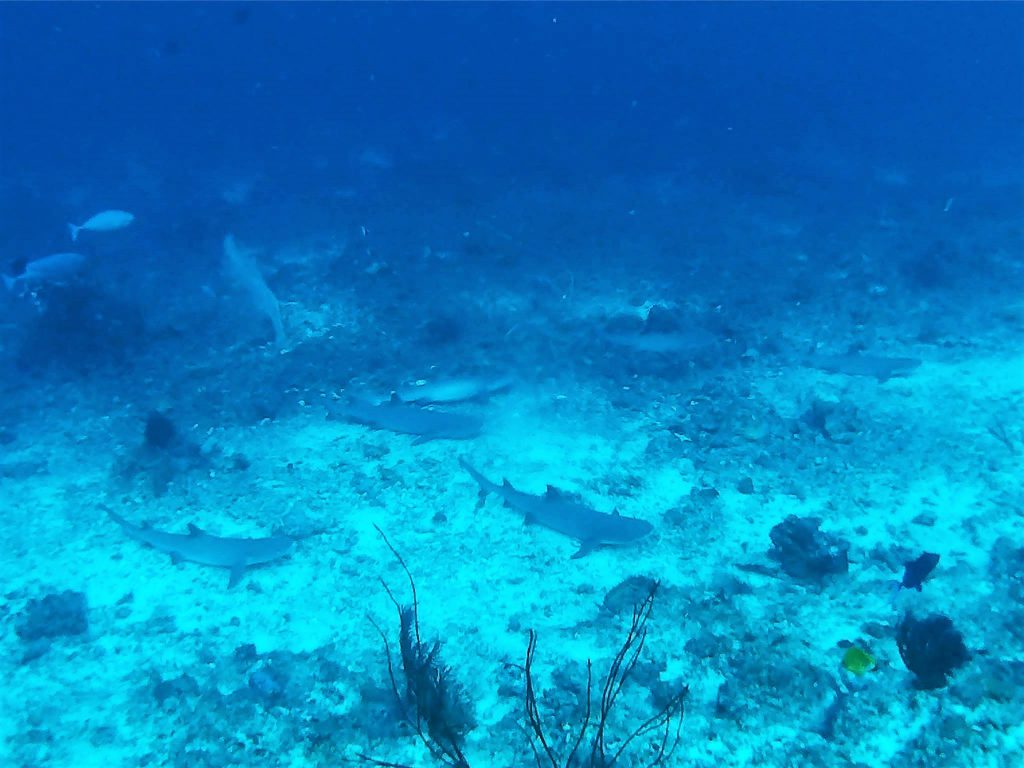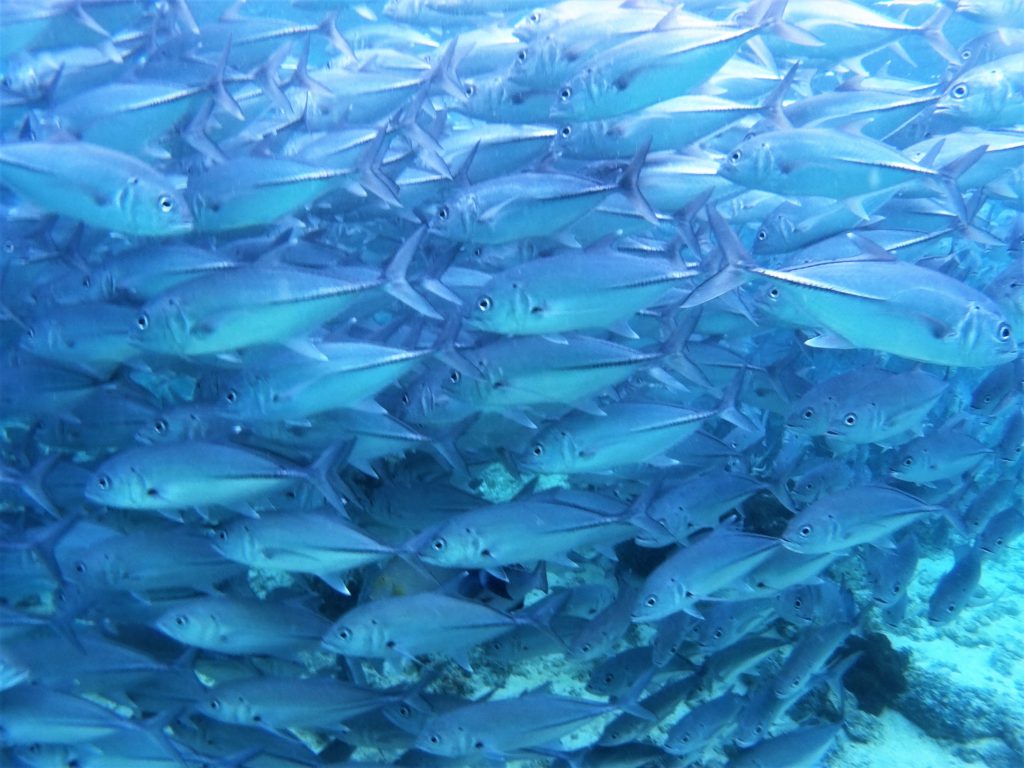 All of a sudden a school of tuna came by at Barracuda Point, I loved seeing them swimming in the school and whirling in front of me!!
Costs and duration for Diving at Sipadan
#1 Spot to Dive in the World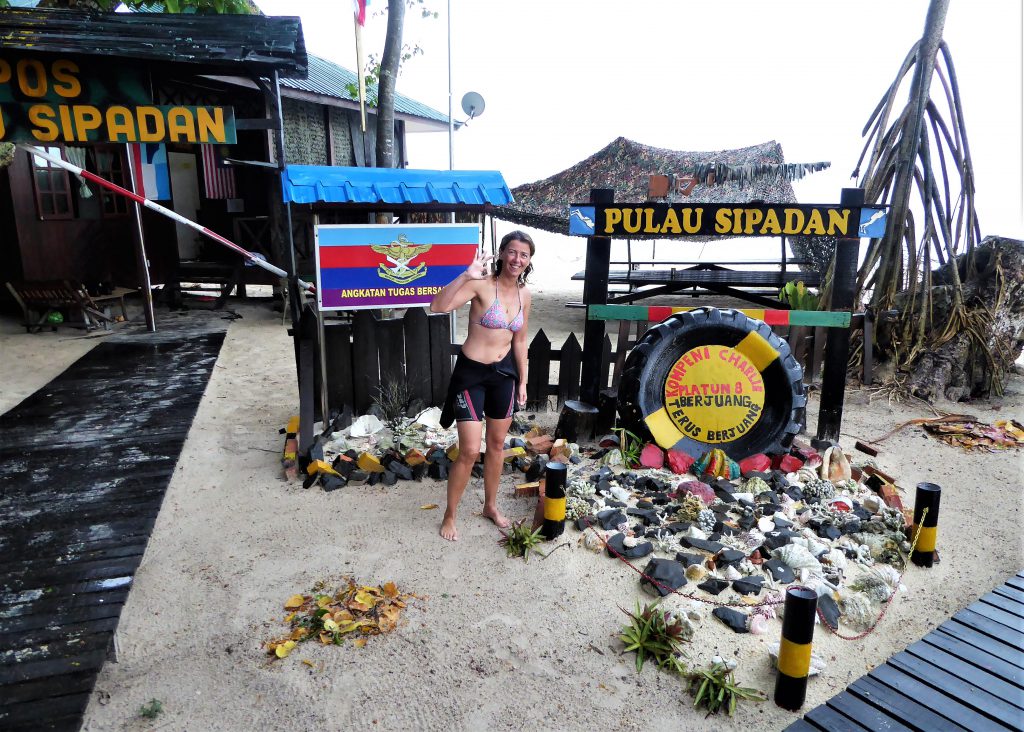 Costs and Duration
 Mabul & Sipadan
Seahorse Sipadan Scuba Logde @ Mabul Island
When I went too Mabul I had no idea if I could dive there, at that great Sipadan Island which I wanted really badly. I didn't book anything upfront so I had to take time to maybe get a permit of someone that didn't show up. I booked 4 nights at Seahorse and loved my stay there. It is not big and the staff is really helpfull and friendly!!
I paid for my stay around 40 euro a night for a room. And that included breakfast – lunch – dinner and a afternoon snack!! Coffee and water free to use the whole day.
Unique location of Seaventuresdive
For the last day diving at Sipadan I paid 180 euro.   It was 3 dives, breakfast and lunch and all the equipment. I had the oppurtunity to book this at Seaventuresdive.com. And that is a great location to be at for a lunch!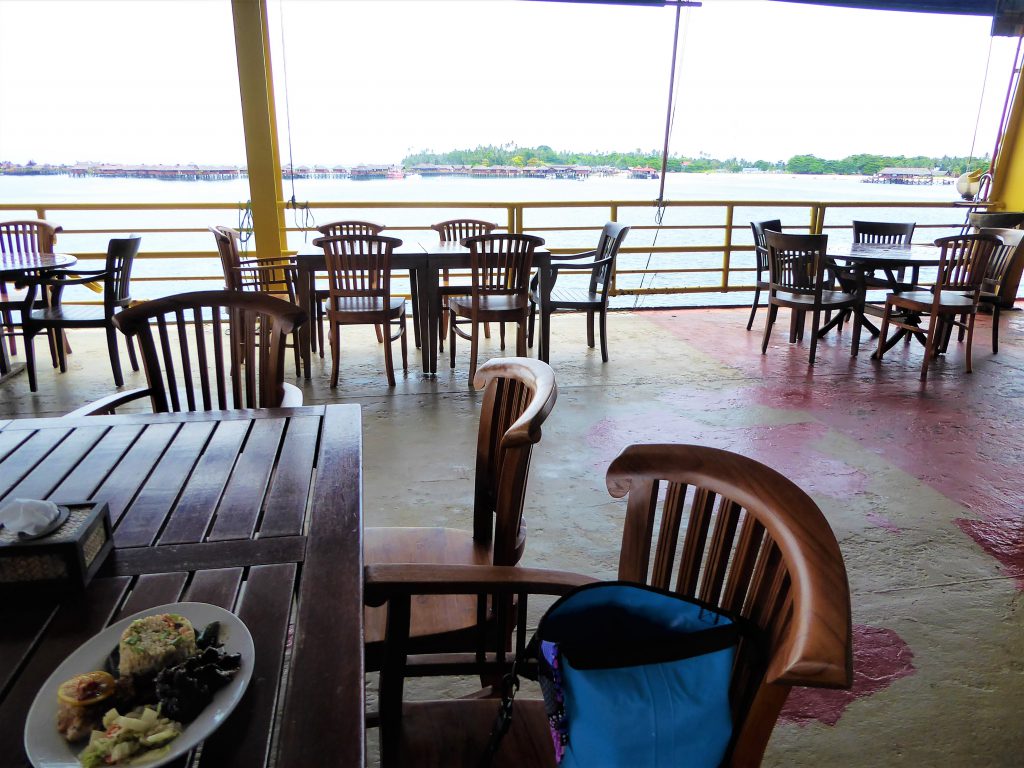 I wouldn't want to stay there but it looked great! Why wouldn't I want to stay there if I say it looks great? It is an old Oil Rig and so it stands in the ocean and is disconnected from vast land. I love to explore the island…so it is not an option for me to stay here. The Oil Rig went out of use in 1985 until they bought it to use as a hotel!!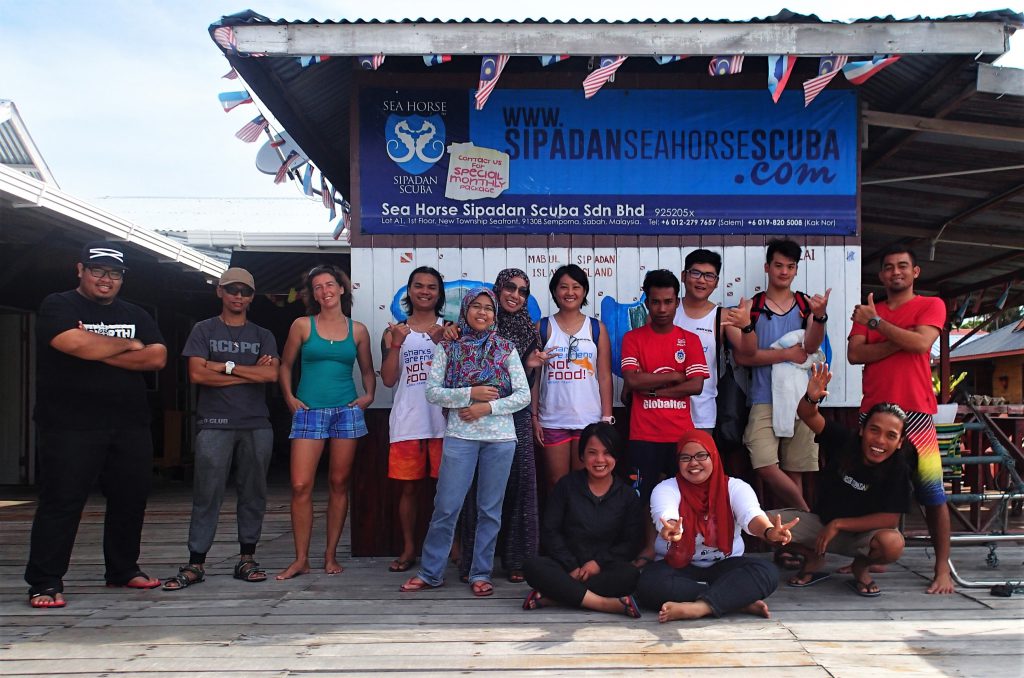 The lodge had this great wooden terrace, overlooking the ocean. You could sit and lay down there for relaxing time, reading a book or just to close your eyes for a while with the soothing oceanbreeze against your face.
I ofcourse did some Yoga practises on a quiet afternoon!!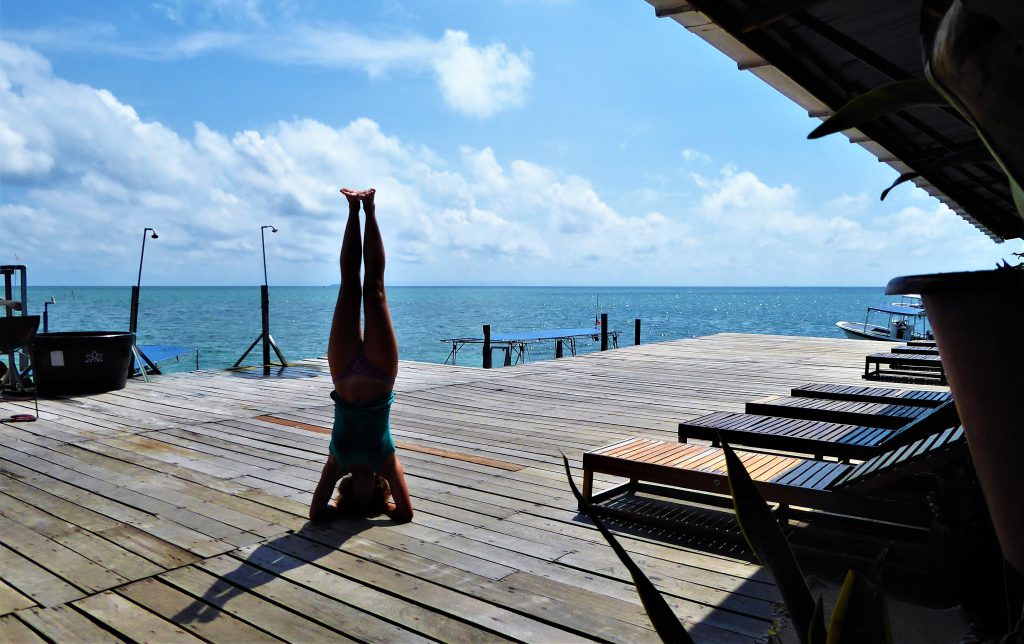 —
Did you like this post? Share it for others or PIN to remember it!!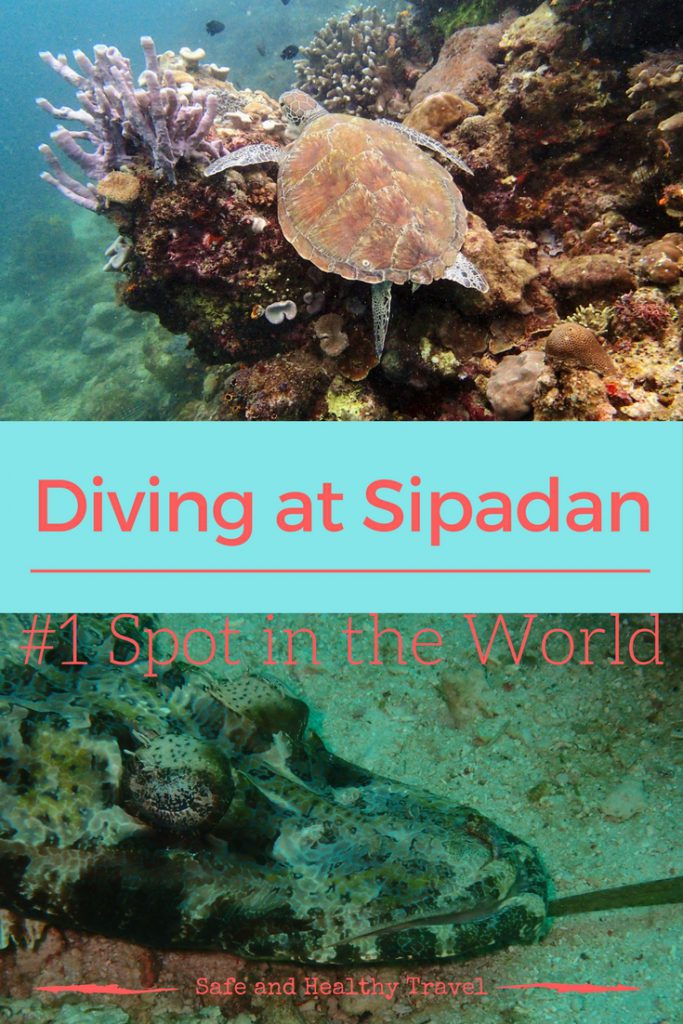 Or can I inspire you to
3 Days in the Kota Kinabatangan Jungle – Borneo
Haunted Kellie's Castle near Ipoh – Malaysia
Walking the Canopy in the Taman Negara
Snorkling with the Blacktip Reefshark at Pulau Payar
Or how about a Roadtrip in to the National Park Eifel!!
I hope you love this wonderful world as much as I do!!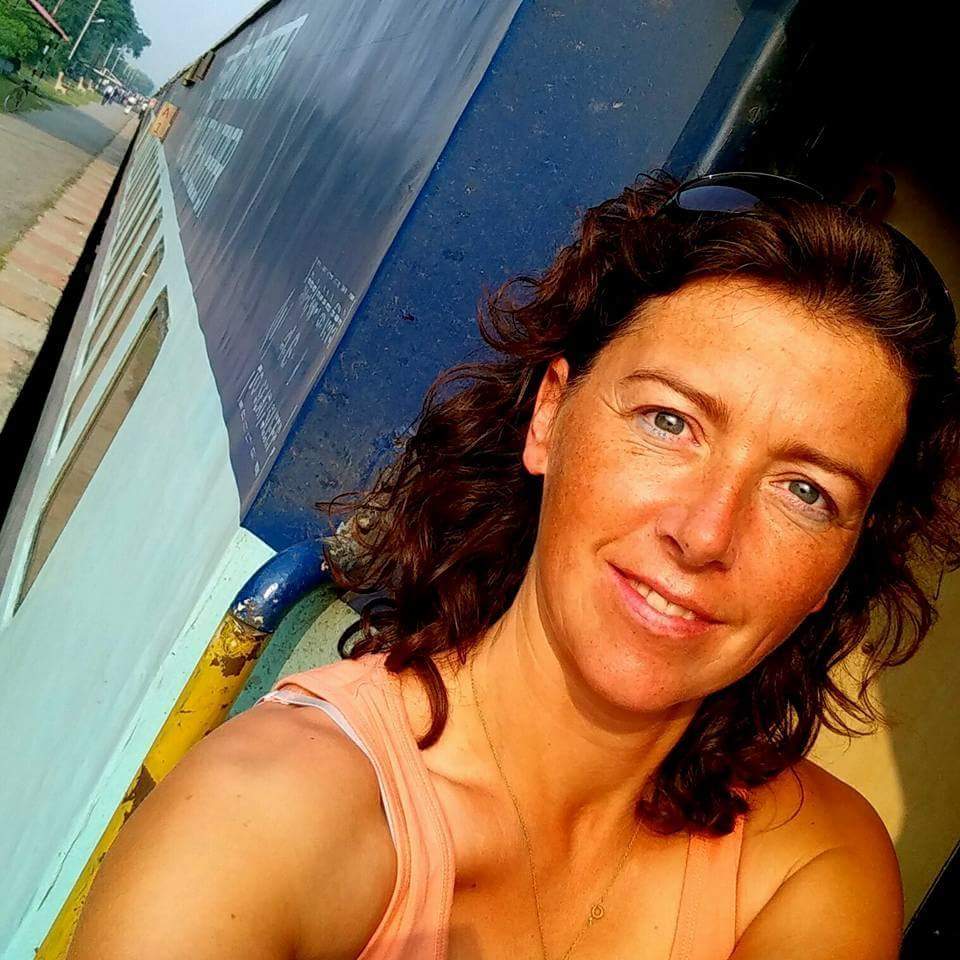 Jacomijn is een politieagent uit Nederland die jou graag laat zien hoe je veilig, actief en gezond de wereld kan over reizen. Safe and Healthy travel is a MUST