Safe Travel in Sikkim – India
|
When I say I go to India, again, I see people looking.. I see them thinking. A woman alone.. going to India.. In their mind they see only the staring men with their greedy hands and then me as a helpless woman somewhere in between… But yes, it is possible! Safe travel in Sikkim!!
Hmm.. think again!!
First of all staring men are like barking dogs, they are not dangerous and those greedy hands can be anywhere in this world. Think about #metoo.. In India I can not even remember such encounter though.. I can remember that time in The Gambia in a busy line feeling someone grabbing my ash…
I say yes to Safe Travel in Sikkim – India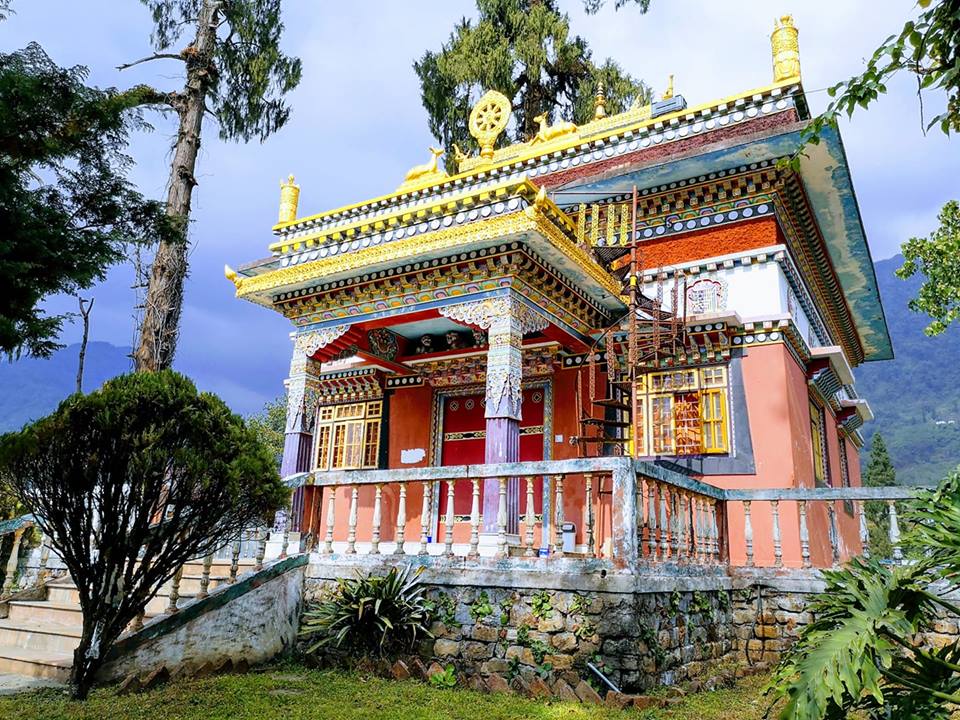 On the other hand, India is the most impressive country I have ever been! I feel blessed visiting it every time again, I am surprised multiple times a day and get to eat the best food in the world!! So yes….I went to India for the fifth time!!
This time I went to Sikkim. A state high in the country, in between the countries Nepal, China (Tibet) and Bhutan. Well.. You know where you are right? High in the Himalaya!! It was for me the first time and I loved it! It felt totally different then other parts of India I had visited because of all the Buddhist influences. But not only that.. Most people have a good life and it is clean!!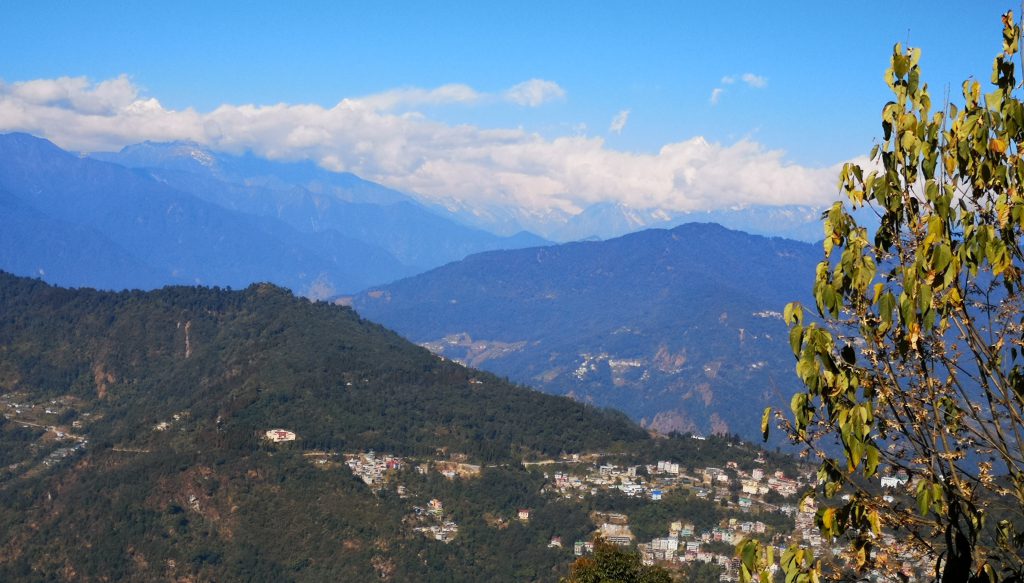 Is it safe to travel in Sikkim?
If you look at the travel advice about India, The Netherlands will tell you that there is a risk going to this country. I really think that is strange and wander what they mean by risk. There is not a single part in the country that has been given the colour green. Everything has a risk, is yellow, or is even orange which means… only travel when necessary. This is given for the states Jammu & Kashmir. I was there in 2015 and had a great travel despite of that advice. I didn't feel unsafe at any moment, I did see a lot of army on the roads. But I felt totally safe travelling in India and if you ask me it is safe to travel in Sikkim.
Sikkim is yellow which means that there are safety risks
Safe in the evening, walking the streets
I really felt safe in the cities. I visited Gangtok, Lachung, Namchi and Pelling. I haven't felt unsafe one single second although I was walking the streets during the dark hours of the evening. There is hardly any streetlights and so really dark but still. It was good, people felt really friendly. In the modern shoppingstreet MG Marg it was really busy till late and also lighted really good.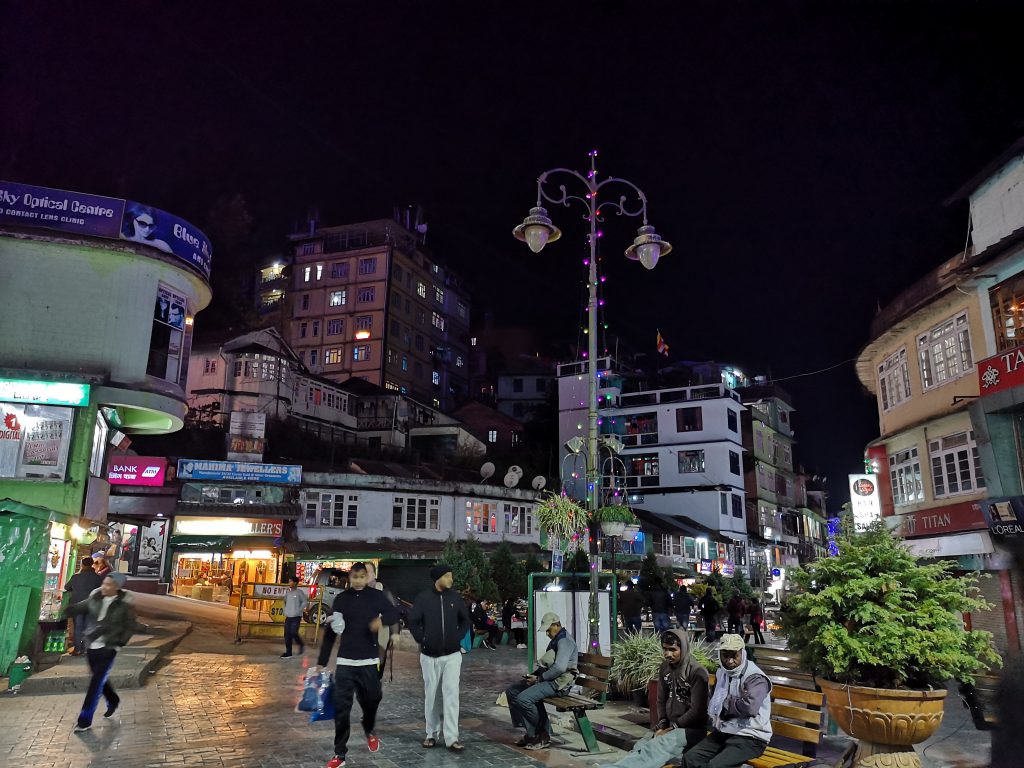 This time I wasn't travelling by myself but with 2 Indian men. But also when we weren't obviously walking together and they were talking Hindi and I was walking in front or behind them I didn't felt any thread from where ever. I haven't had the feeling of being unsafe anywhere. No one looking at me with a wrong intention anywhere.
It was the other way around. I did get a lot of attention of all kinds of people, men, women and children. They loved smiling to me or saying Hi. I really like that small interaction and so I do make a lot of eyecontact to get that interaction. My fellow travellers were surprised by that, they didn't expect it of their fellow Indian citizins. They aren't used to that. If they say Hi they are being stared at as if they are crazy 🙂
Safe Travel in Sikkim
I only used the ATM once but I saw my fellow travellers seen it using also. Most ATM's are good lighted and are closed by a door from the street. You do get the oppurtunity to put away your money in your wallet and bag without anyone standing close to you. Without standing in sight of a street full of people knowing eachother .. If there is a criminal group acting they know exactly where you put your stash.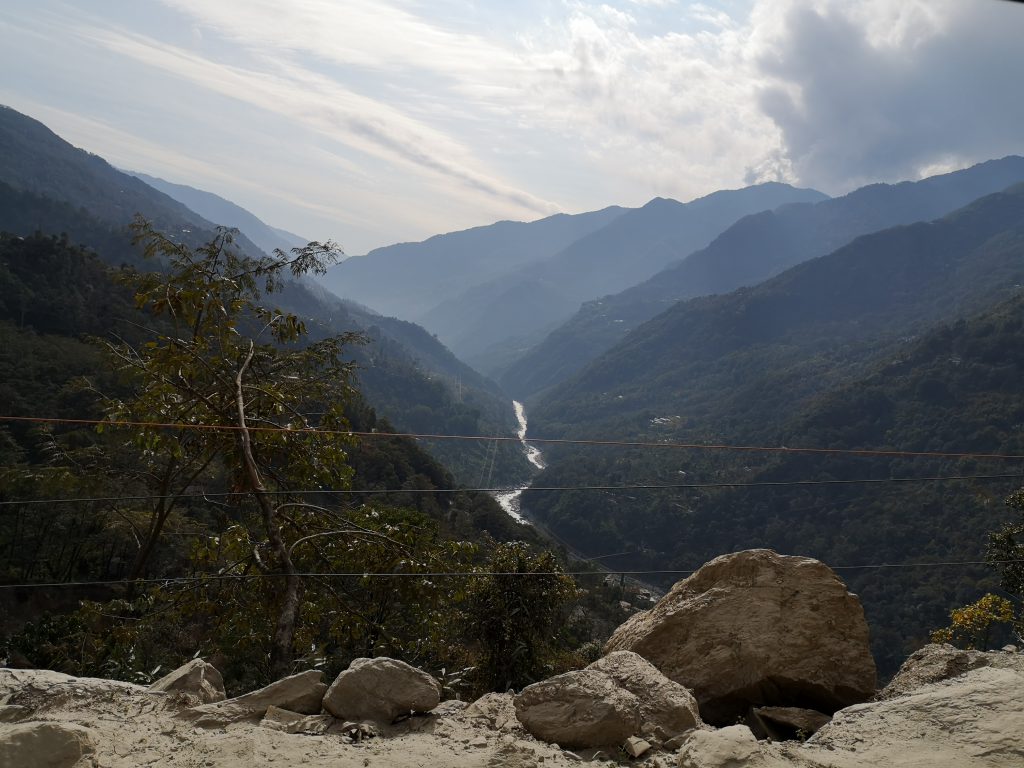 Make sure to use the ATM during the daytime.
Use the ATM when it is busy in the streets, when there is supervision at the ATM. Often there is security present. It makes it a lot safer to use the ATM where you might not feel that safe.
If you can not find a spot which you find safe go to your hotel or a exchange office. I'd rather pay a little bit extra and knowing I'm safe then to hassle and not feel good about it .. Most of the time it is all about saving a couple of euro's.. Those couple of euros you would have spend without a blink on a cup of coffee somewhere else..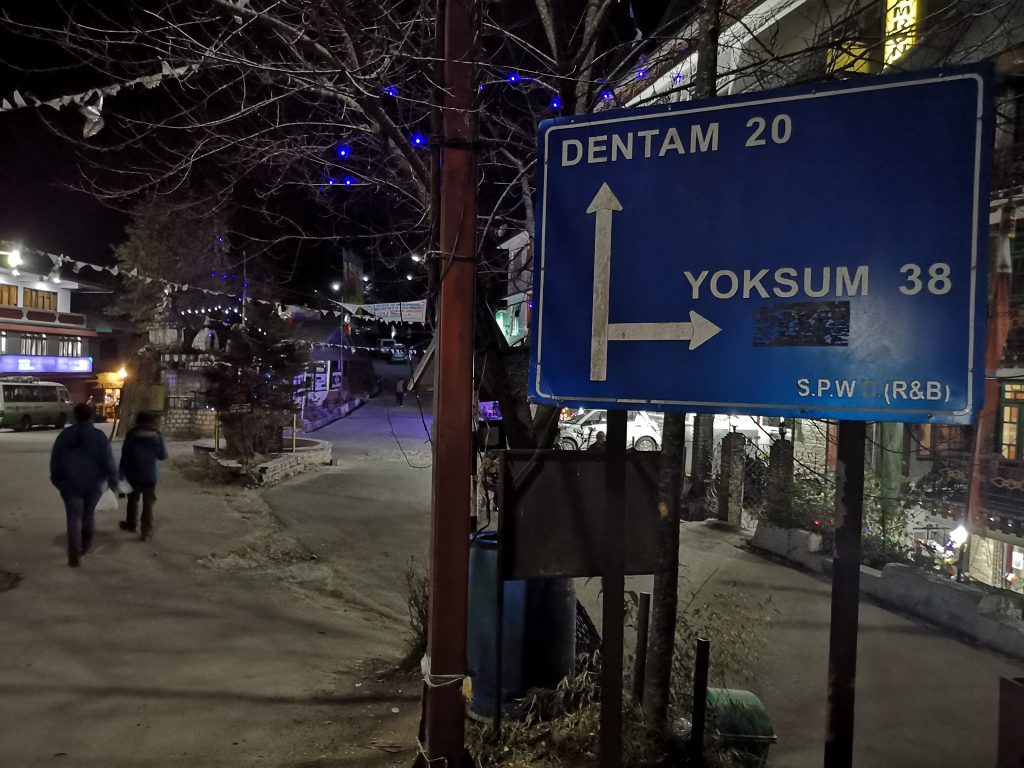 Every now and then there is an army base in the higher regions of Sikkim. You do get closer to the border of Chine (Tibet) and Bhutan.
There is an increased alertness because of the situation with China.
As a traveller you don't feel this at all. The only restriction you have it that they don't want you to photograph the base. When I took this picture they didn't say anything at first but within a minute they were at the car telling me not to do it again.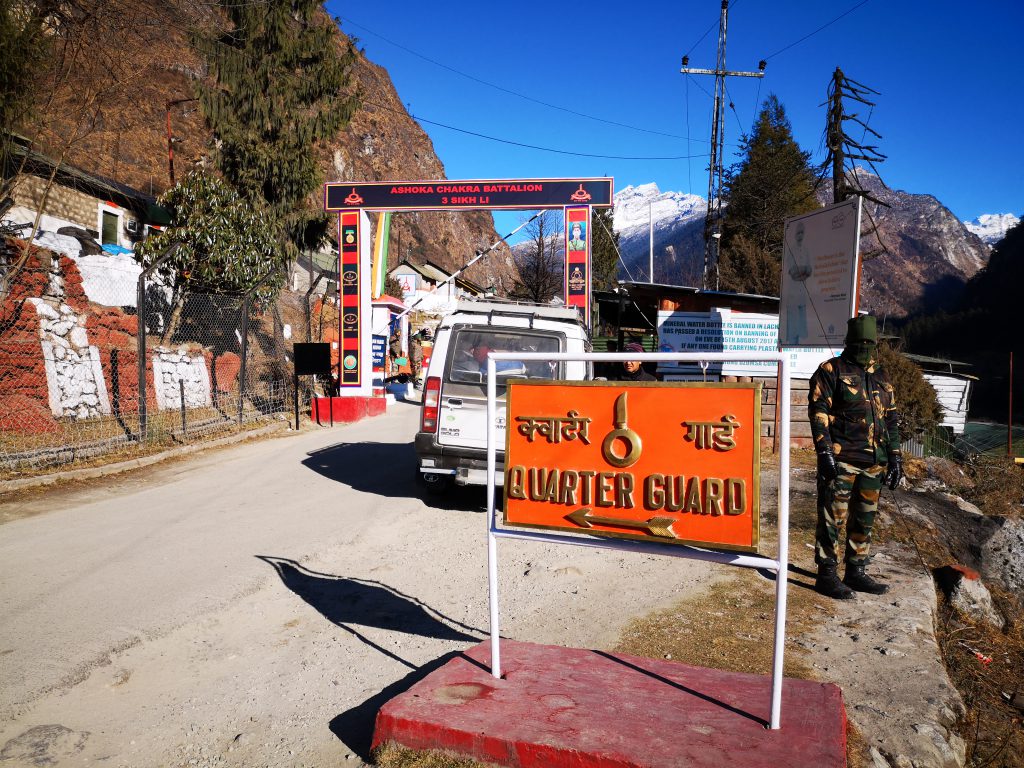 I did see a couple of police stations and some traffic controls. What I noticed is that the police isn't armed. The police in the airport is but not the police you see patrolling the streets. The only weapons are the one at the army.
Safe Travel in
Hospitable Sikkim
Everywhere in Sikkim it felt great to be there. The people are open and hospitable. Lots of locals are open for a conversation and are really curious about you and want to know where you're from and what you feel about Sikkim. They are more into the conversation then that they want something from you or sell you anything.
Sometimes it is hard to talk with the locals, mostly the ones in the great local costumes… They hardly can talk English. Even though it is the language everyone knows.. not all speak it well. But a selfie everybody likes 🙂 Most of the time after that it was also good to take picture from the beautiful woman of Sikkim!!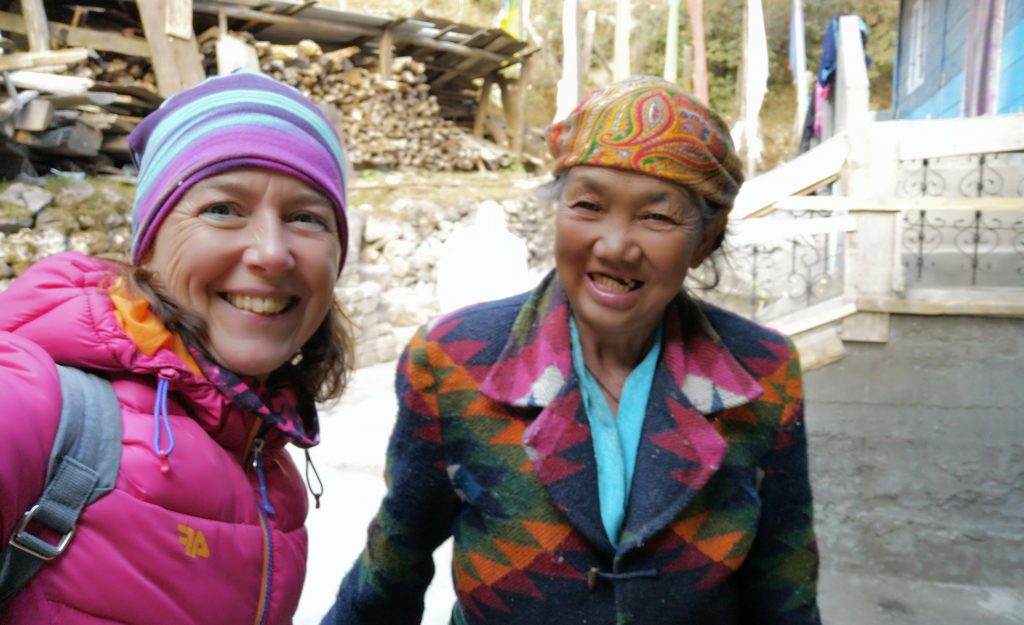 Want to see more about my travel through Sikkim?

Check my 10 days journey through Sikkim
Travelling to Sikkim – take into account that:
You need a permit to enter the state of Sikkim.
To get this permit you will be brought to a station where you need to give a passport size picture, a copy of your passport and a copy of your visa for India. You fill in this form, get a stamp and it is done. You can enter Sikkim after that. If you leave Sikkim you don't need to register or anything. I did got a form with me and I thought I had to give it when leaving the state… Now it is a souvenir from my visit to Sikkim!!
For the Northern part of Sikkim you need a different kind of permit.

This permit is only given to foreigners in company of 2 and more. So if you arrange your travel through a local agency they will take care of this. You will almost always arrange this trip for a day or 2/3. This permit needs again 2 passport pictures, copies of your passport,  from the permit for Sikkim and of your visa for India.
There are some exceptions on the permits, for Tsomgo (Chango) Lake you will not get a permit as a foreigner. Also for Nathu La Pass is the same exception. These are so close to the Chinese border that they don't want you to spy…in case that you are a spy 🙂
Safe Travel in Sikkim – India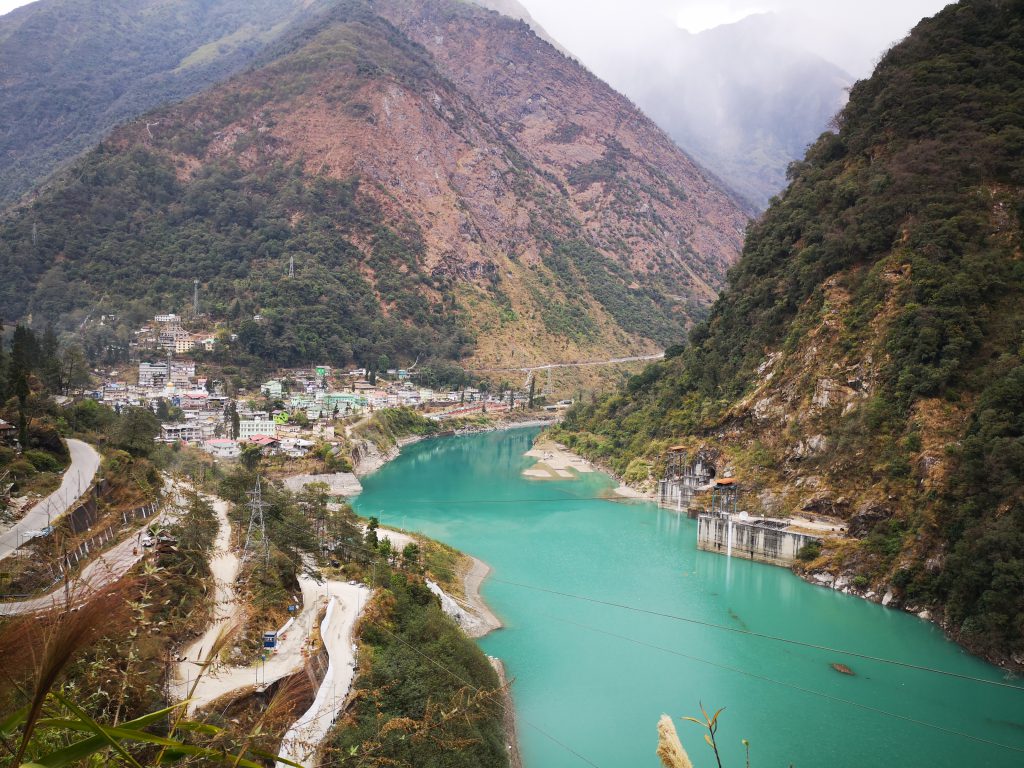 And what is good to know for the whole of India:
Do you walk with bare shoulders you will get a lot more attention in the street of staring men. Don't do that and just wear a shirt or blouse and you will feel so much freer walking the streets.
You need to be aware of the fact that everywhere you are there are people with wrong intentions. You need to be alert for that. For instance: Why is someone asking you something? It is normal behaviour, would this also be appropiate in a normal situation? It is also good to realise that the majority of the people we meet are sincere and really interested in you. They are honoust and good and want to help you.  Most cases of criminal activity will be in the bigger city or at touristic areas.
If you travel off the beaten path you will see that it is very safe, also in the evening time.

In the Indian culture it is common to treat your guests with the utmost respect.
Tourists are guests and in the Hinduism and also Buddhism you want to treat them good. How you treat your guests and other people is how you will be treated in the end too.
Ofcourse not everybody will keep this rule…When we were at this monastery we were unpleasently surprised by the behaviour of a monk. There were at least 20 monks and they were all in rows of 5 on the roof and I believen they had been meditating. When they were standing up to go down we saw one of the monks going at another monk. He was really agressive and started hitting him, kicking him and even throwing an object to him that clearly hurted him.  The thing that struck us most was that they other monks didn't intervene… They were just standing there and watching the scene…
In traffic it is very hectic in India but in these areas outside of the city it is oke.. But the risks they take as for taking over just before a curve where you really can not see the traffic… We wouldn't do that. They do it… Seeing this from the other side.. They will honk and the other traffic knows they have to take notice and they do… So most of the times it will work out.. suprisingly 🙂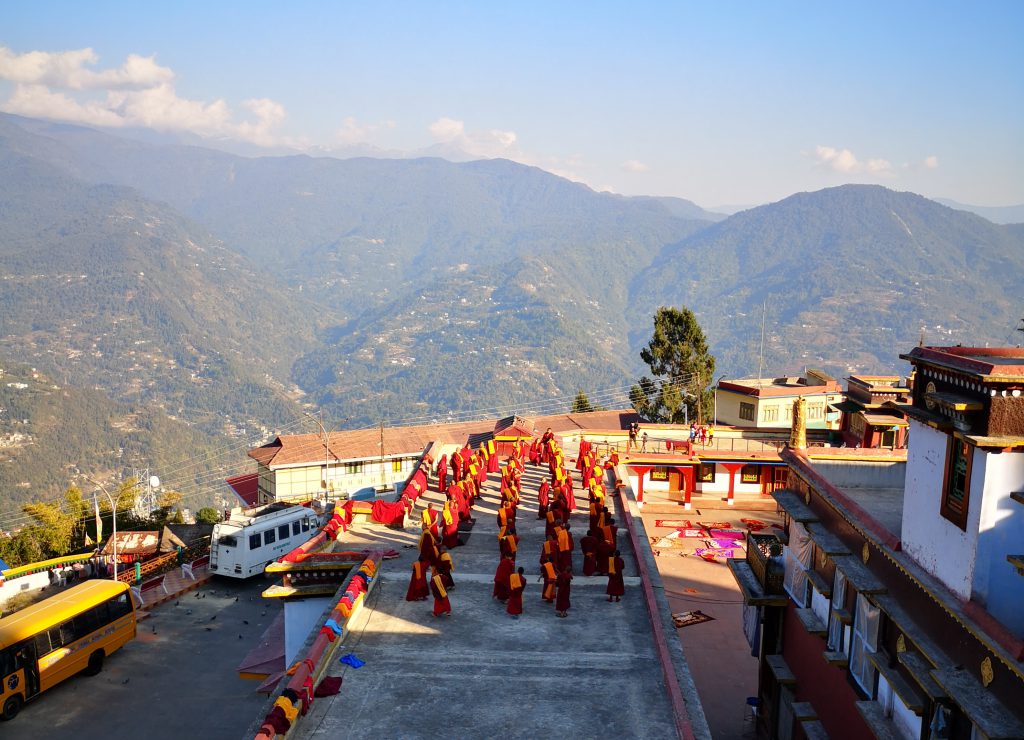 There is a lot of education in traffic
Everywhere along the road you see signs about don't drink and drive. Not speeding because your life is more precious then 5 minutes .. And some are really creative. Like this picture: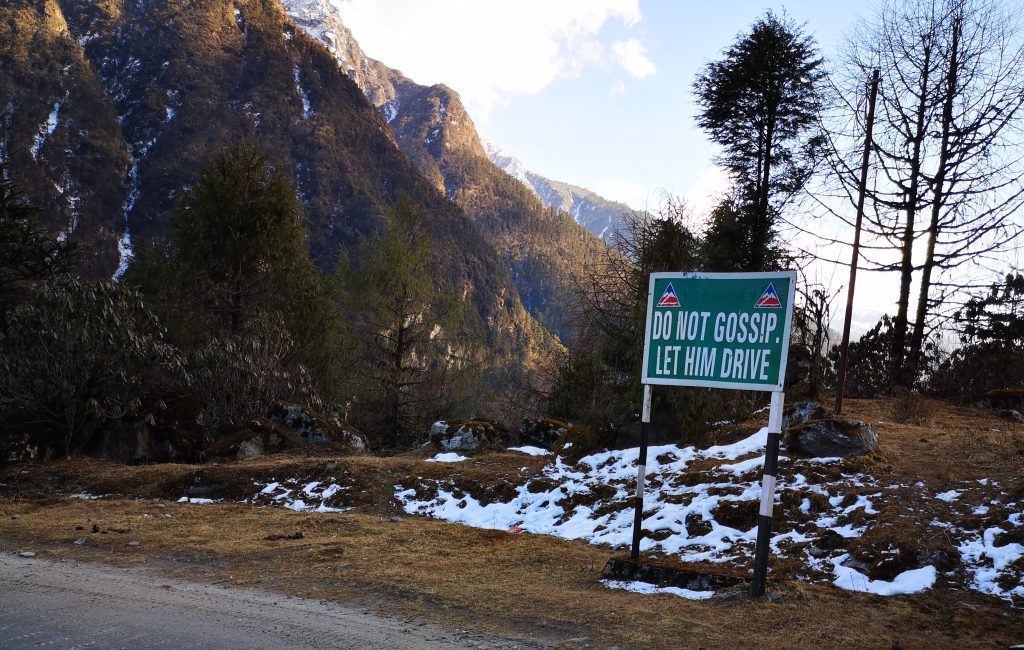 I noticed that they do drink a lot of alcohol in Sikkim. It is cold and people can use it as an excuses to hold them warm in wintertime. A couple of time we saw people that were pissed, even so that one was sleeping on the side of the road. Another one was really happy and started to make jokes 🙂
The state is aware that they have a problem with alcohol and they are working hard on education on that specific area. The state has the third highest percentage of alcoholics of India.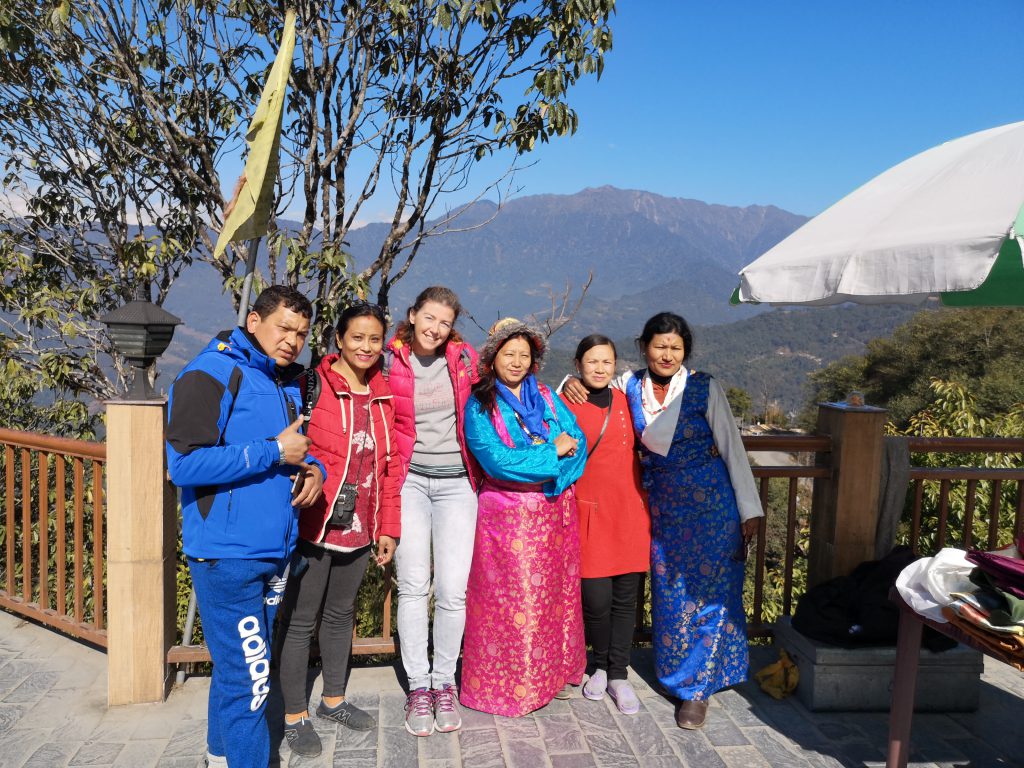 Overall I can say that Sikkim is a great state with a lot of variety in nature, culture and ofcourse the best food!!

—

For me India is the best countries to travel. On every inch you travel you can be amazed by something new you see… I love that!!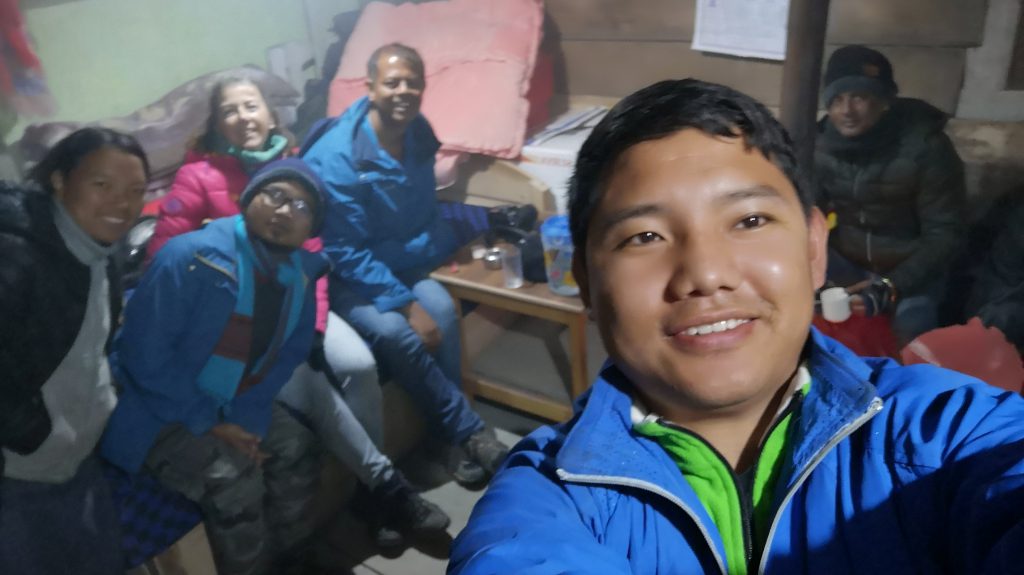 Have you ever visited India?
Did you find these tips on Safe Travel in Sikkim helpfull?
I would love to hear from you!
Especially when you have some extra tips that I forgot to mention!
My bubble on the internet is not so big yet so
if you would help me spread the word I would love that!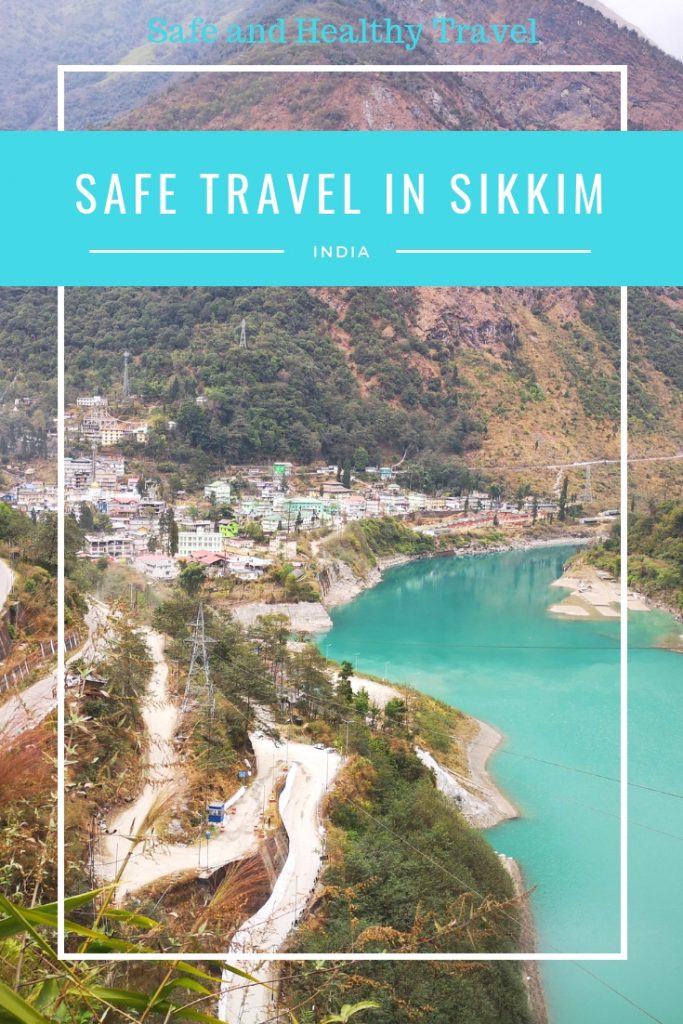 Looking for more tips?
Apps for travel –  Safe and Handy
Safety Instructions airplanes: Do we still notice them?
5 Tips – Drive Safe in a Foreign Country
5 Tips  to Recognize a Pickpocket
I hope you love this world as much as I!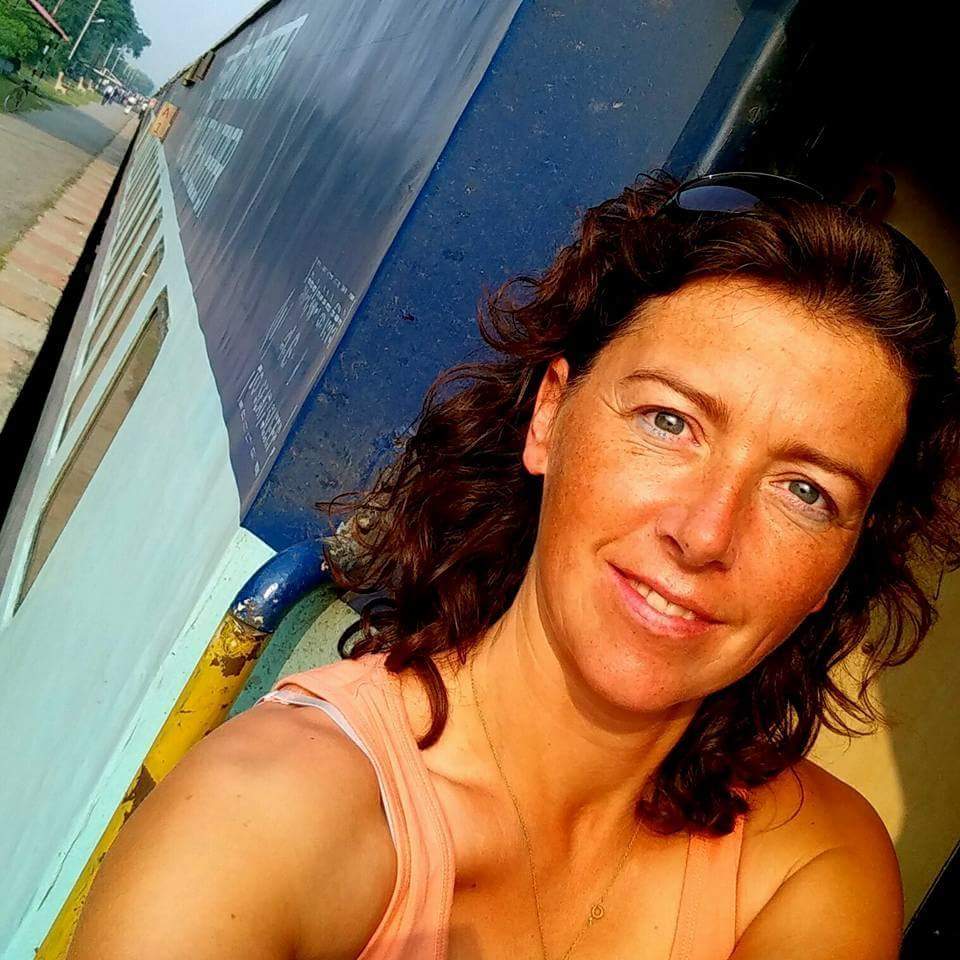 Jacomijn is een politieagent uit Nederland die jou graag laat zien hoe je veilig, actief en gezond de wereld kan over reizen. Safe and Healthy travel is a MUST