Jardin Majorelle in Marrakesh, Morocco
|
When I was in Marrakesh in 2013 I visited the beautiful garden Jardin Majorelle.  I had read a lot about the garden and ofcourse wanted to see it myself. If you do visit the busy souks in Marrakesh this visit is the total opposite so a good getaway for an hour or two.
I do like the background of garden Jardin Majorelle too. Did you know that it took the french painter Jacques Majorelle 40 years to create this wonderful garden?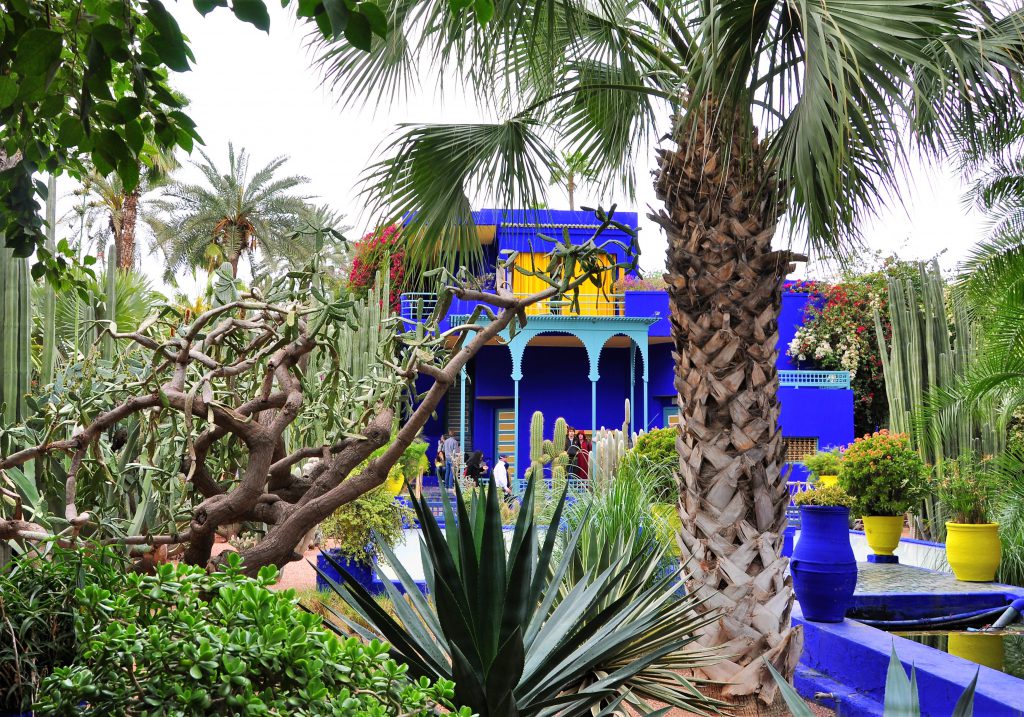 The colours blue and yellow really stand out and dominate the whole garden Jardin Majorelle. It really gives the garden a special feeling and is one of the reasons that makes the garden Jardin Majorelle so famous all around the world. It is a great place to walk around for an hour or two. Getting out of the busy city and medina this is also a great place to spend some time.
And those really big cacti, gives the whole garden a strange vibe.
I really enjoyed my visit.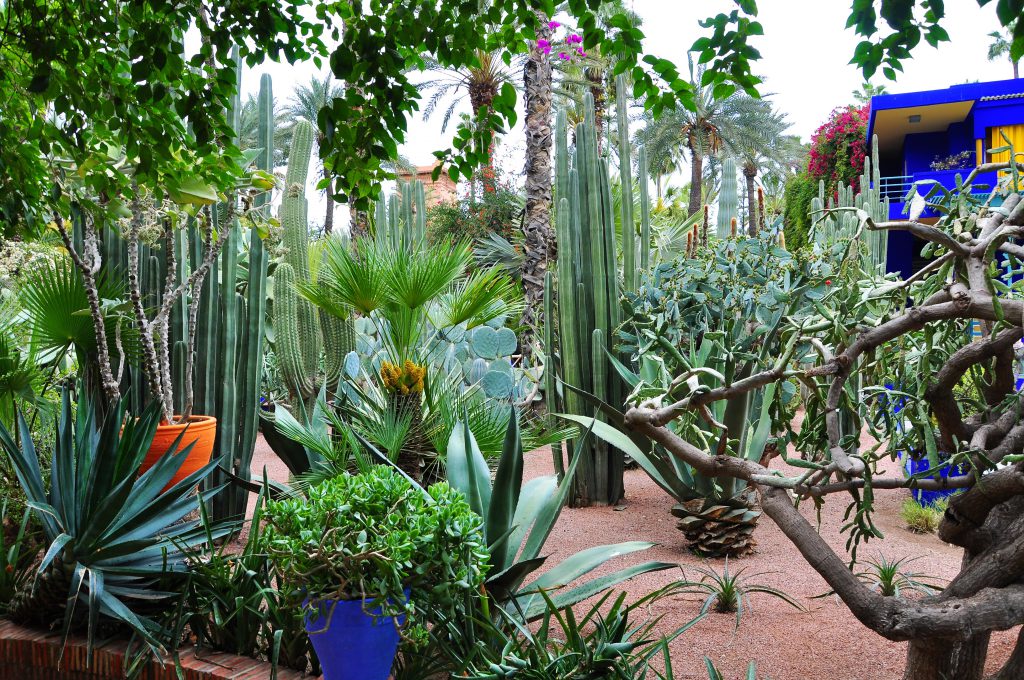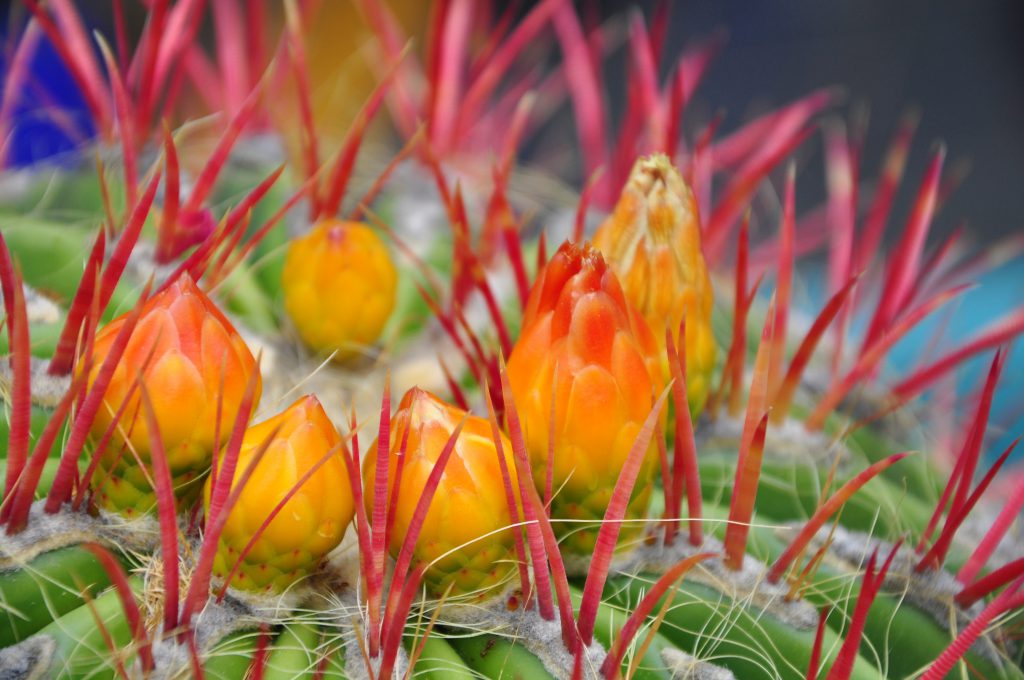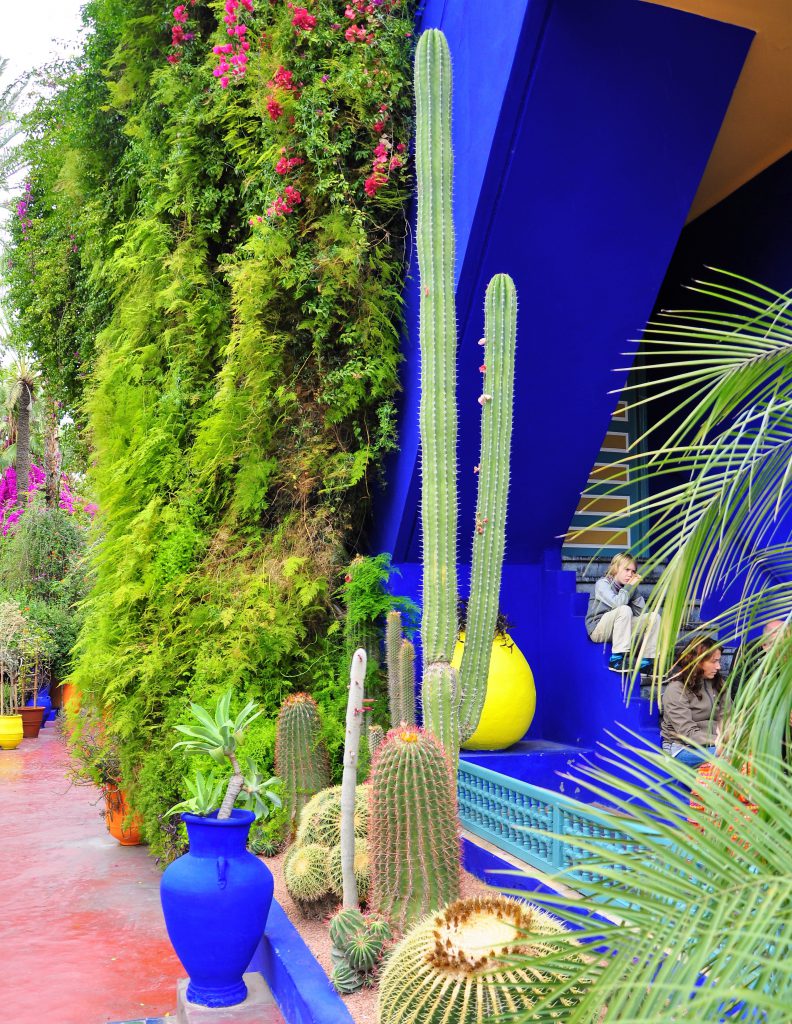 We went into the restaurant and drank something and had our lunch. It was raining and so this was a great opppurtunity to enjoy this garden even longer 🙂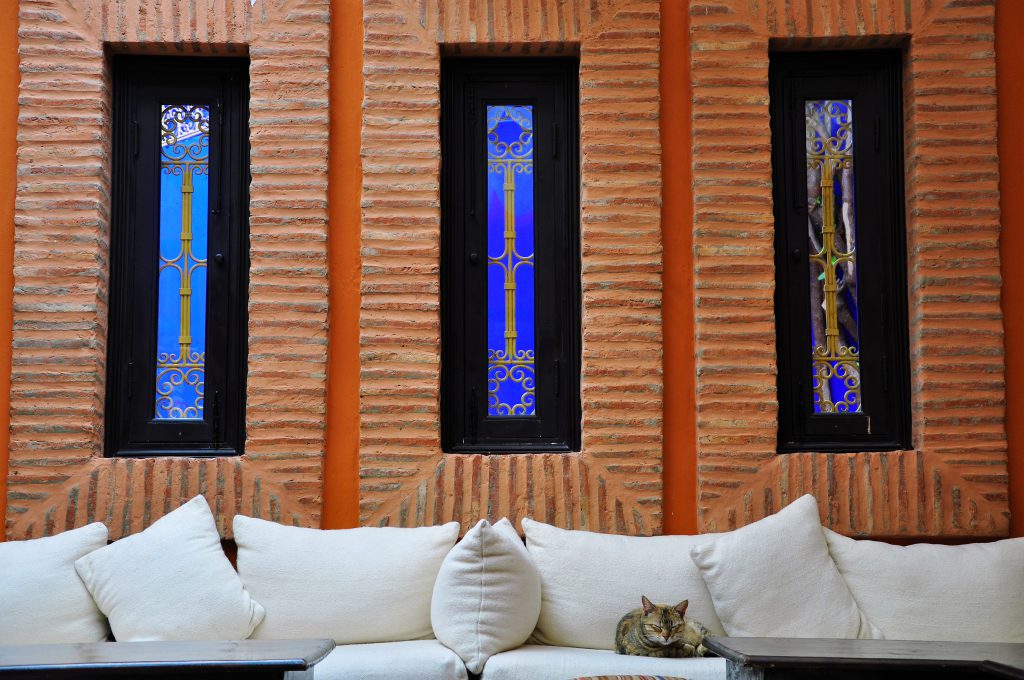 Jardin Majorelle in Marrakesh, Morocco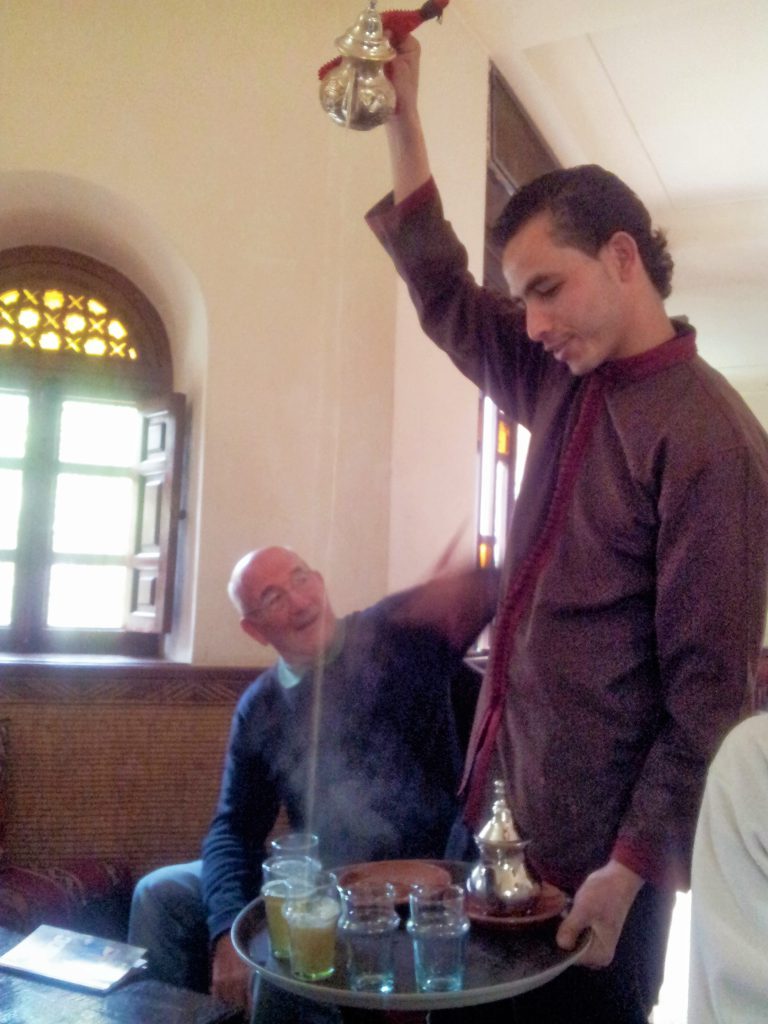 Old pic from a cellphone… But do you love that Moroccan mint tea also?
We didn't went into the museum because you had to pay extra for it. It didn't seem so interesting so we walked by. But did you know that there is a part dedicated to Yves Saint Laurent? History behind this is that Yves saved the garden from being bought by a real estate project. He and Piere Berge started to work on the garden to make it the most beautiful garden of Marrakesh.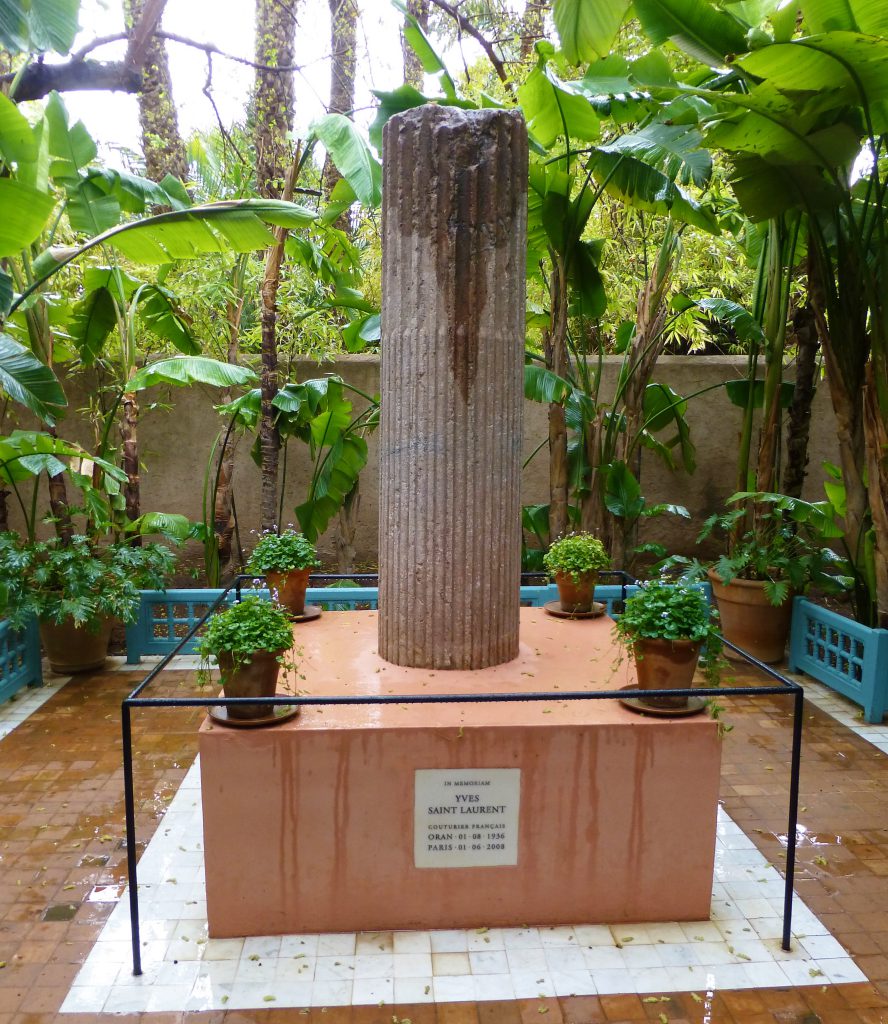 To remember him and his unique contribution to fashion there is a roman pillar situated in the Jardin Majorelle.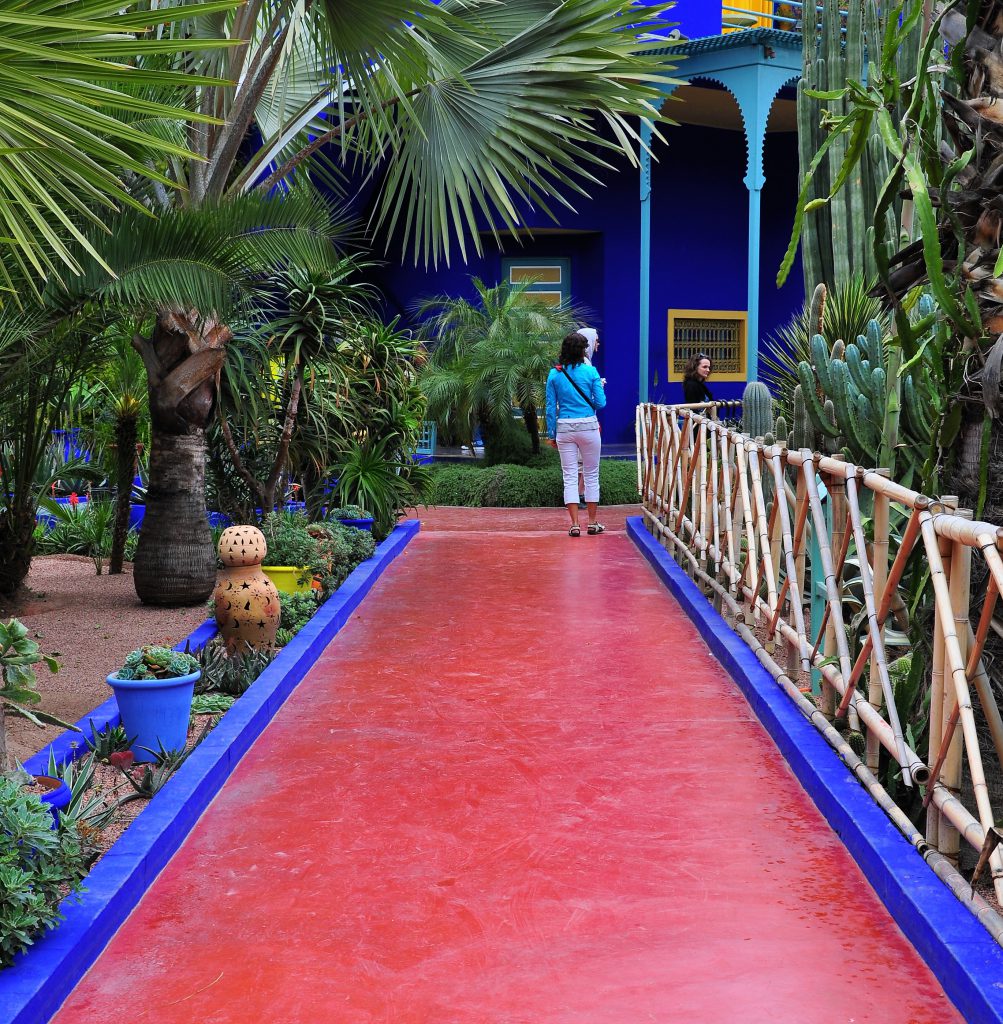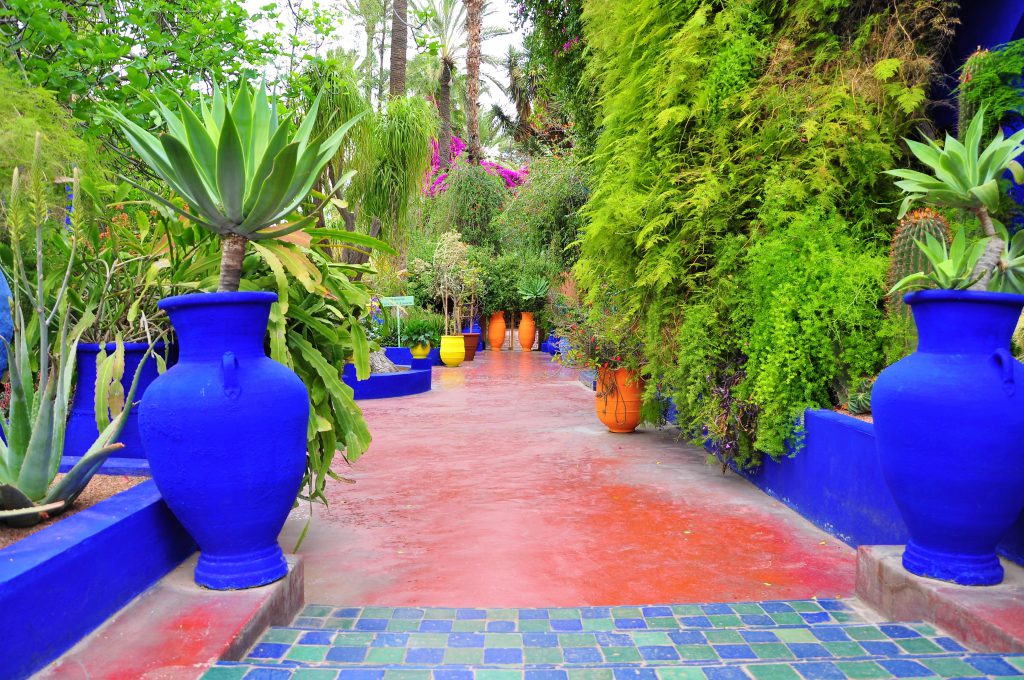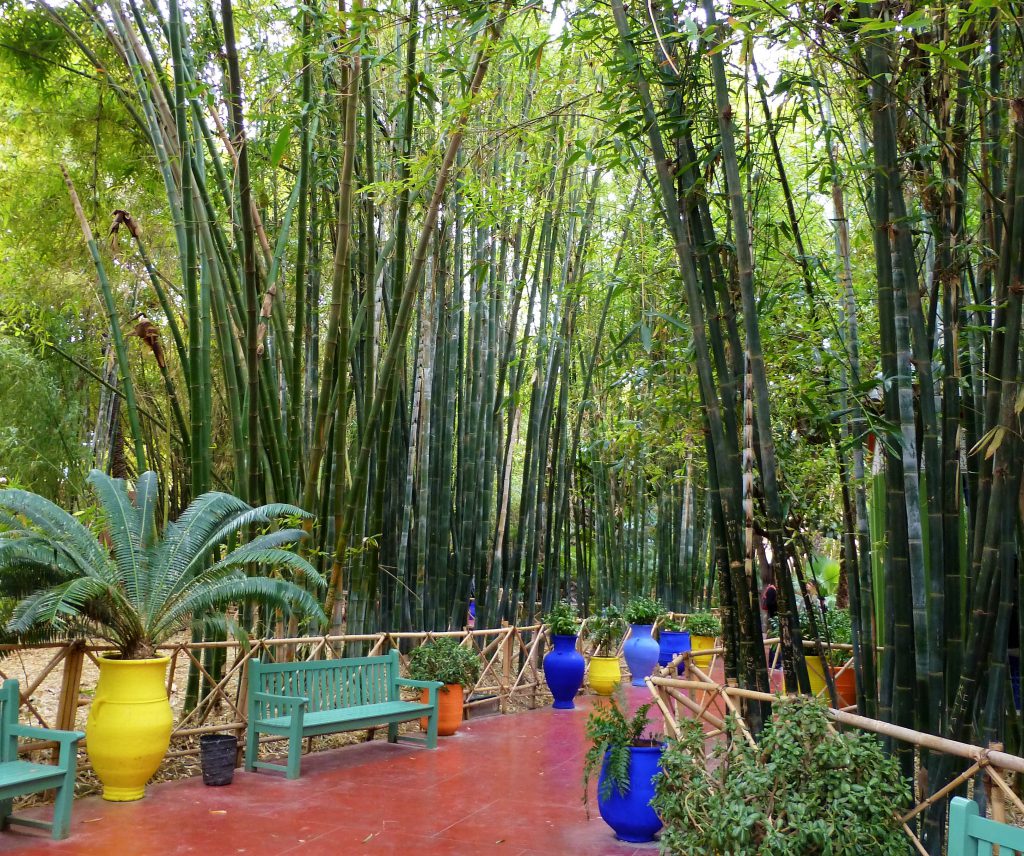 Defenitely a must visit on your citytrip in Marrakesh!!
If you want to visit only the garden, as I did you'll pay 70 dirham pp. Children under the age of 12 are free.
If you also want to visit the museum it will cost an additianally 30 dirham.
The Jardin is situated on the Rue Yves Saint Laurant in Marrakesh 🙂 How surprising… From the city medina it is an half an hour walk. If you download Maps.me it is easy to find and a great walk through a part of Marrakesh you otherwise would not see and visit.
Check for more info their website
Want to see more about Morocco?
Scam in the Souks of Marrakesh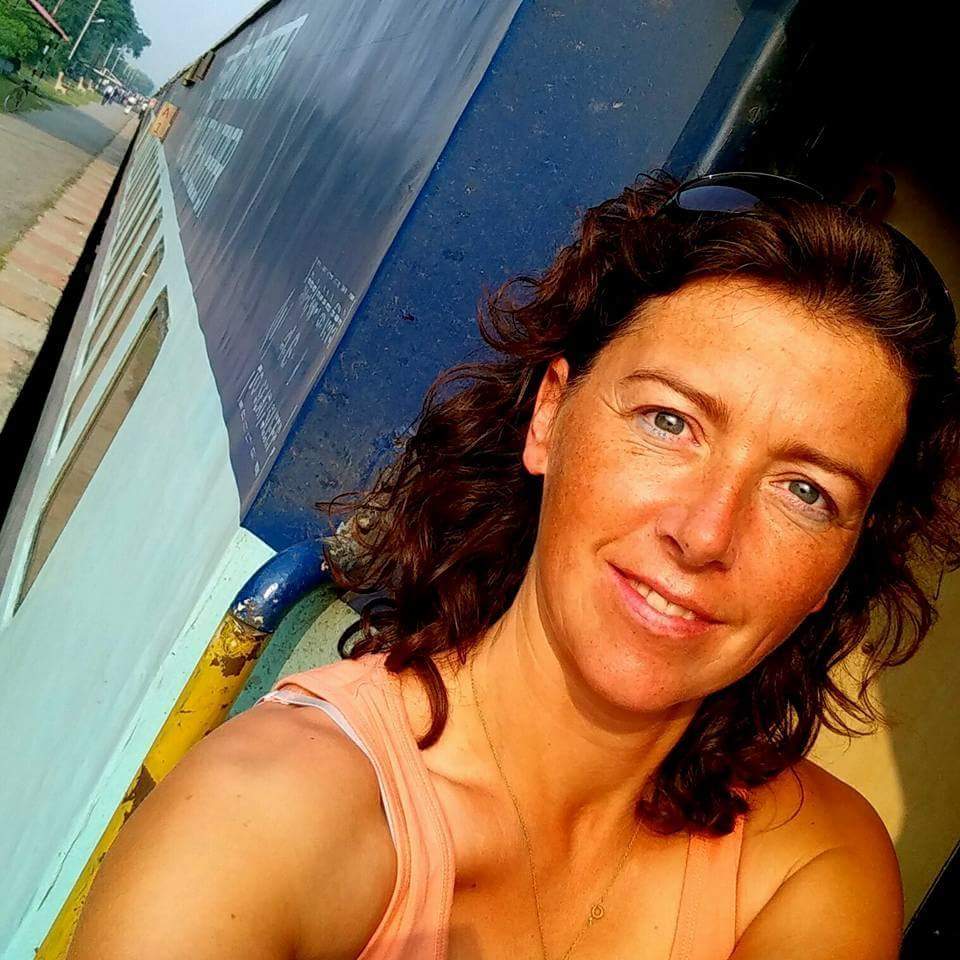 Jacomijn is een politieagent uit Nederland die jou graag laat zien hoe je veilig, actief en gezond de wereld kan over reizen. Safe and Healthy travel is a MUST