Safe Travel in The Philippines
|
After spending more then a month in The Philippines I do think I've got the right to say something about it. The Philippines is a great country to travel in. It is a country with thousands of islands and so that many wonderful beaches to spend some time and enjoy the beautiful views! The country offers all activities you can think of: snorkeling, diving, hiking, going up mountains and visit big cities!!
What else do you want?
Well yes, it is true that there is partially a negative traveladvice for The Philippines but the country is so much bigger that the small part of the map that has been coloured red by the gouvernment.

The Philippines has so much more to offer! And let me show you how I had a safe travel in The Philippines!!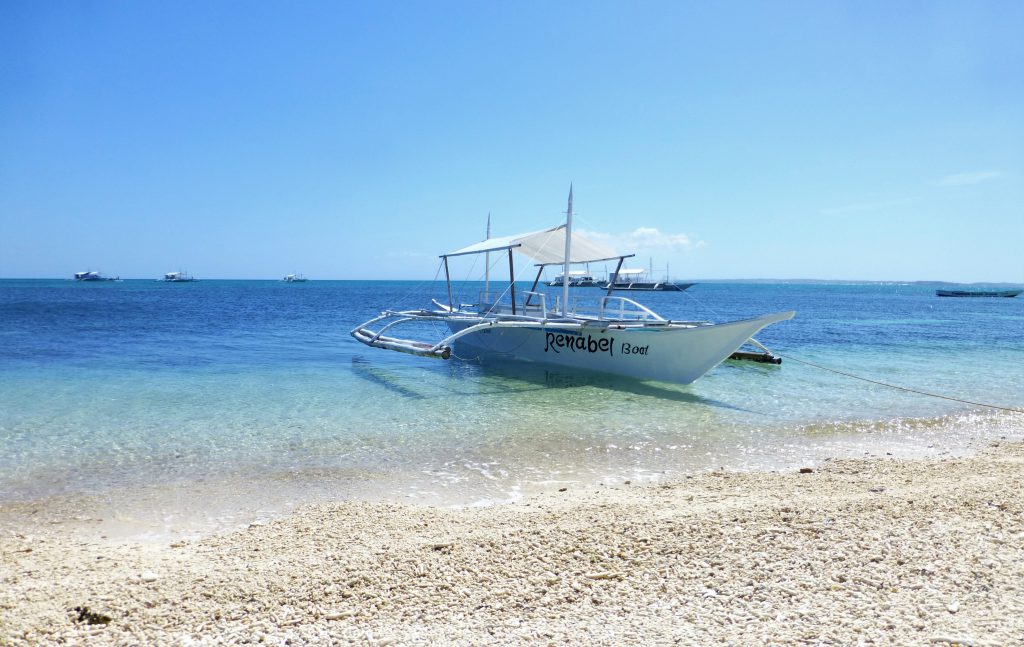 Safe Travel in The Philippines
In the news you hear all kinds of negitive things about The Philippines.
If you check the advice given from the gouvernment it is not all that good at some of the islands and places in The Philippines. It is coloured red and that means a negative travel advice.
Wel.. that is not something that per definition will keep me from travelling to that country. I went to Kashmir of India, I also saw lots of army on the beach of the island Mabul in Malaysia, early 2017, and this year I will go to Kyrgyzstan where also a negative travel advice has been given by the authorities.
If I look onto the many groups on Facebook and see the most beautiful spots being shared from some of those places my opinion will get around the negative travel advice. I saw lots of pictures shared from Palawan, which partially is coloured red. I didn't think of it as a problem travelling there… It did stop me from going down to Narra, a place further down the island and going closer to the red coloured area.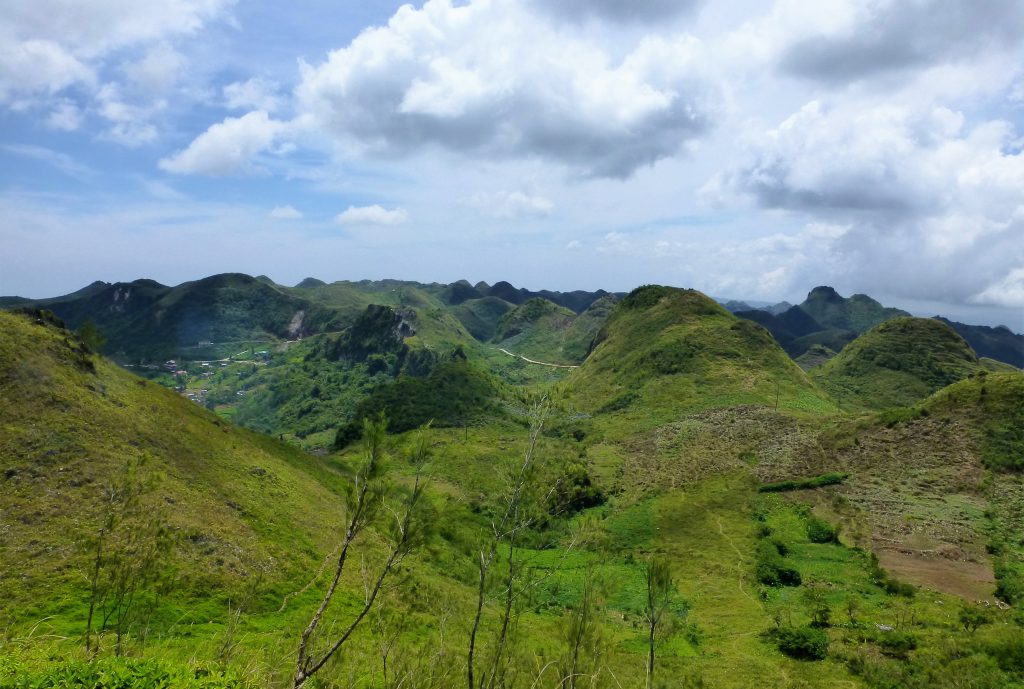 What are my experiences?
Local people are really kind and helpfull.
I got into a jeepney without knowing how it worked and what to pay. The fellow philippine travelers in that jeepney made sure I paid the same amount that they did, a really small amount 🙂  and they made sure I got out in time to go where I wanted to go!!
Safe Travel in The Philippines
During the day it feels safe everywhere.
Also in the big city it is great wandering around at daytime. They only time I felt a bit less safe was in Manila but Baguio or Cebu was just great, also in the early evening hours. I don't tell you to go into the suburbs ofcourse, it is always good to stay in the touristic areas and around your hotel.
Also in the capital of the island of Palawan:Puerto Princesa it was great wandering around in the cooler evening hours. I had a scooter and was driving the streets from my hotel to the Baywalk Park to get some great food over there!!
Safe Travel in The Philippines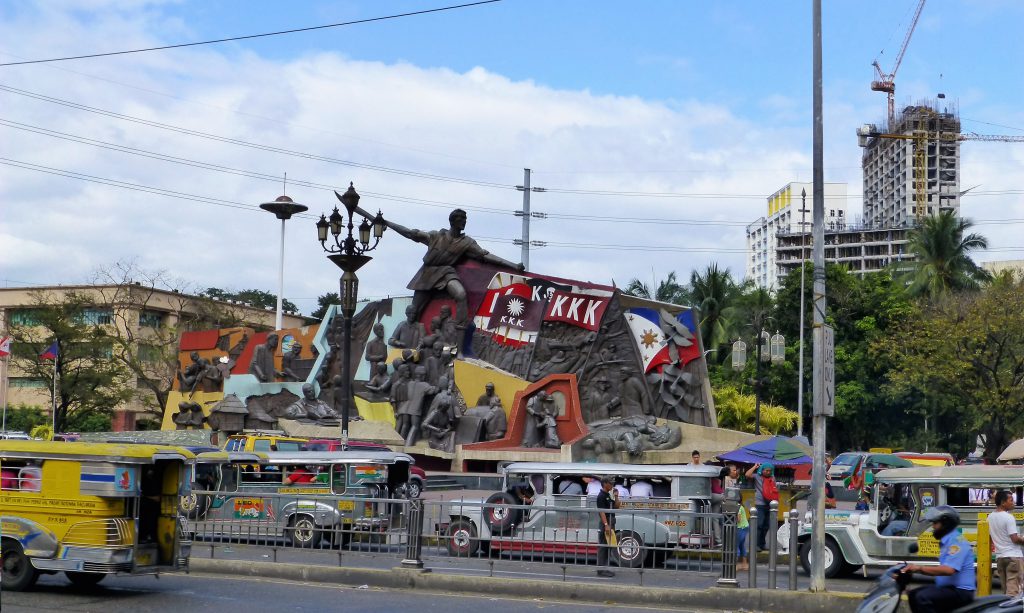 There is lots of Security
Every shop has its own security. I saw this in 2014 and it wasn't changed when I visited late 2017. At the coffee places you see the security even helping with taking cups back to the bar. I can imagine if you are standing there the whole day you want to do something!
I also saw a lot of heavily guarded moneytrucks. The guards of these tucks have big machine guns and a smaller handgun. I did notice about them that they are not always carrying money… I sometimes saw people getting out of the back and walking into the bank! They must have been very important 🙂
And I noticed that a lot of the security doesn't even have a gun. Or at some point I saw someone giving his gun to the next security officers. They appearently share guns while working.. That is strange!! And I don't think it is good for being responsible for what ever happens with the gun? Especially with the president aiming for the drugdealers..
* The gun that I have for my work as a police officer is handed to me and registered on my name… all the different parts are mine and my responsibility.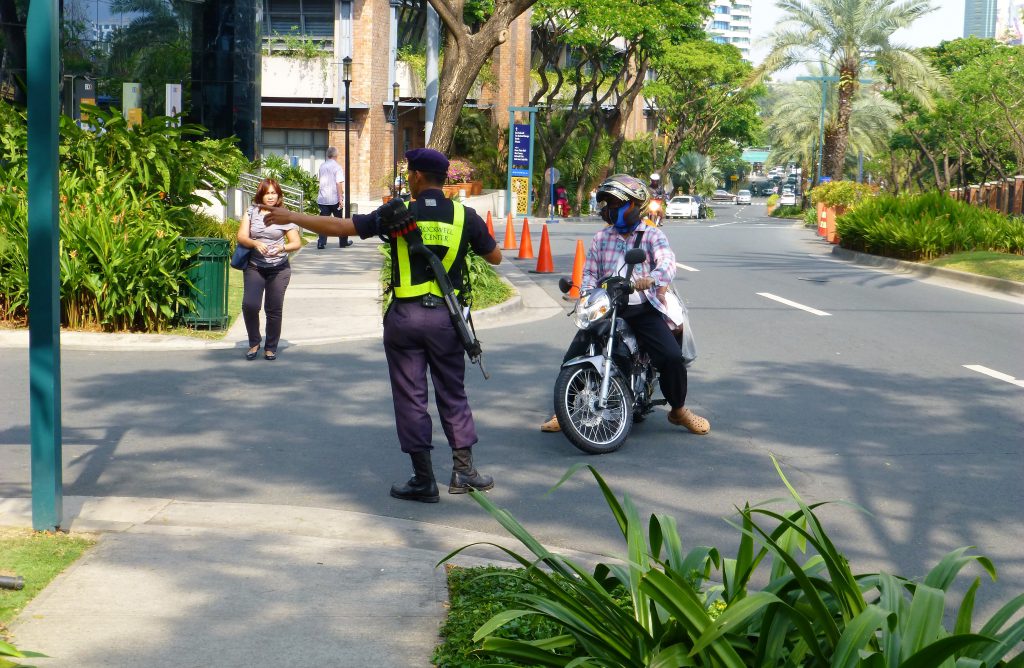 Especially the Philipinos themselfs feel less safe in the city
A guide told me that he felt less safe, especially in the city. He feels that he can not trust all the people and most of all the police. They have a like a carte blanche to shoot people they suspect of dealing or even using drugs. They will state that they worked according to the rule of the president and so were doing it legally.
Safe Travel in The Philippines
As a tourists I didn't notice much different with early 2014 and late 2017.
I never felt unsafe anywhere. Only in Manila I was warned to the max not to wear my small golden necklace in public. They were afraid that it would be torn of me. I always were the same one and I have never been asked to put it off. So I did that before entering the area surrounding the Intramuros. I did see a lot of poverty there, maybe the most poverty of all my travels.
Travel Advice The Philippines
In 2014 there was no (partially) negative travel advice. This time I went in december of 2017 and there was. It was for the Sulu islands and the south west of Mindanao and only travels you need to do to Palawan. Well.. I did go to Palawan and didn't notice anything. The advice is given with a big marge of certainty of being safe. Your insurance can give you a hard time if something does happen in a place with negative travel advice. They said not to go and you did…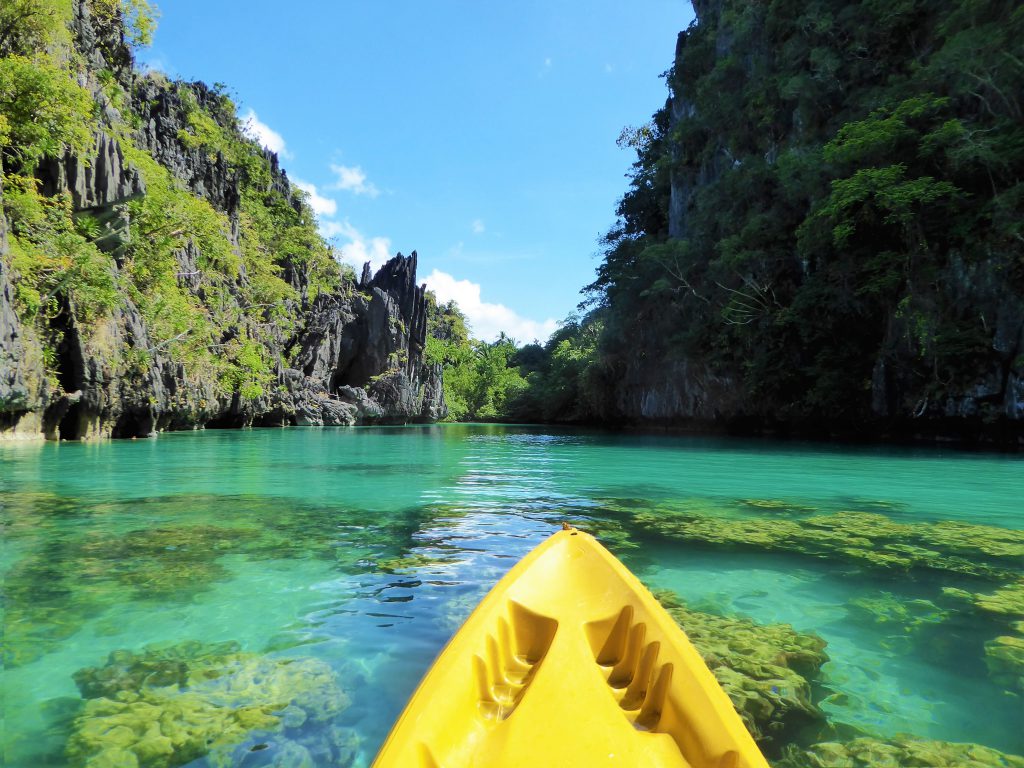 So why do I go to places where a negative travel advice is given?
You probably think by yourself… there are so many beautiful places you can visit without having a some kind of risk. But well.. sometimes you just got your mind set on that certain place. My experience has learned me that often you don't feel that much of political turmoil. Unless you go to places where the demonstrations are and such. But most of the time as a tourist your not going there.
It is easy to pass it without even noticing these kind of situations. The touristic areas are totally different and not the target of the demonstrations or other irregularities with a political charactre.
I will never give the advice to go travel to countries where negative advices are. I do want to say again that I as a police officer will see things differently.

Also when I travel I use my trained eye and will look at things differently then most people that haven't been trained to see such situations. Every body needs to decide for themselfs what they are at ease with in certain areas or countries
See for the current Travel Advice given in the UK for The Philippines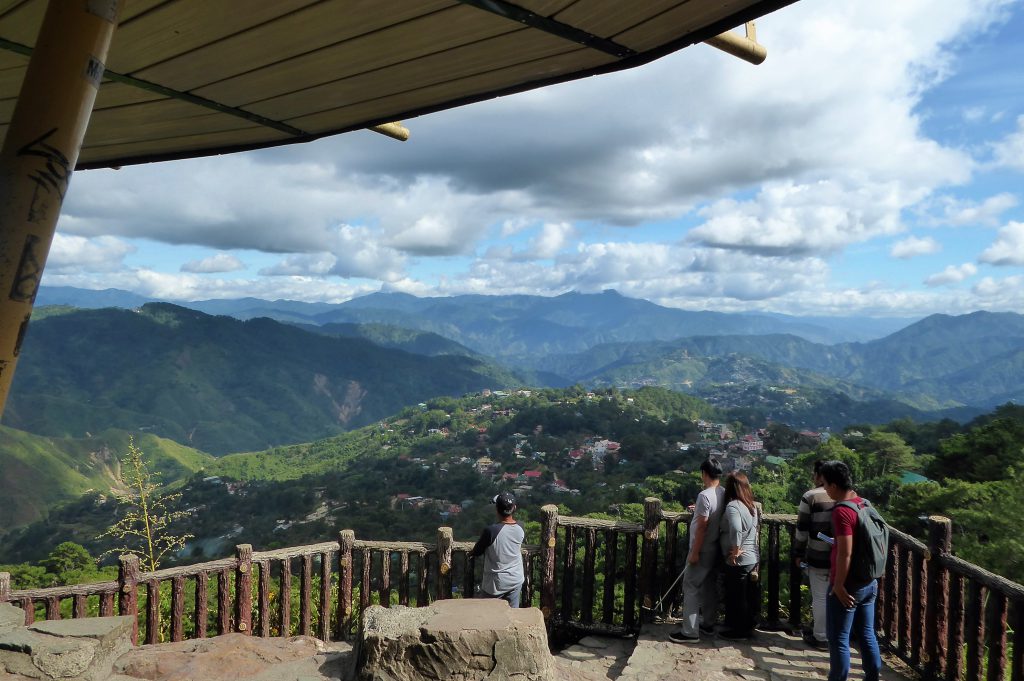 Safe Travel in The Philippines
After saying all that:
The Philippines is safe for the better part and we are going their to travel in large numbers of travellers!!
I enjoyed it very much for the second time and I do hope that you will discover this great country too!!
Did you like these tips about safe travel in The Philippines?
Do share them with others!!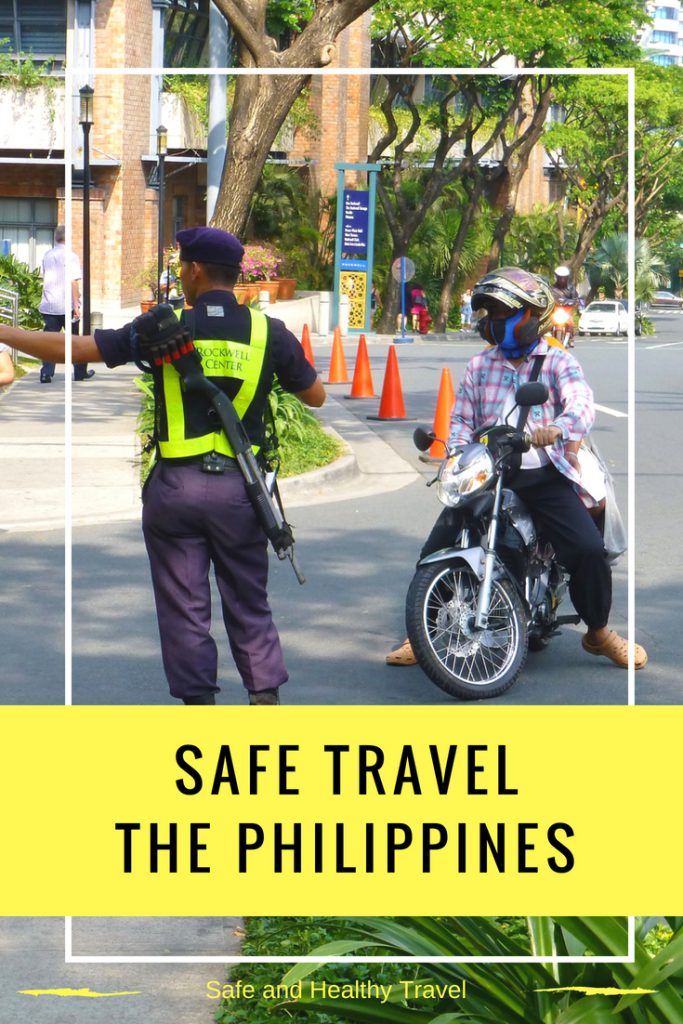 Would you like to read some more about The Philippines?
Hiking to Osmena Peak – Cebu, The Philippines
Daytrip on Bohol – The Philipines
All you can Wish @ Viewdeck Cottages, El Nido
Walking the Ancient Old Rice Terraces of Banaue
Or is this a challenge you would love to take!?
I hope you enjoy this world as much as I do!!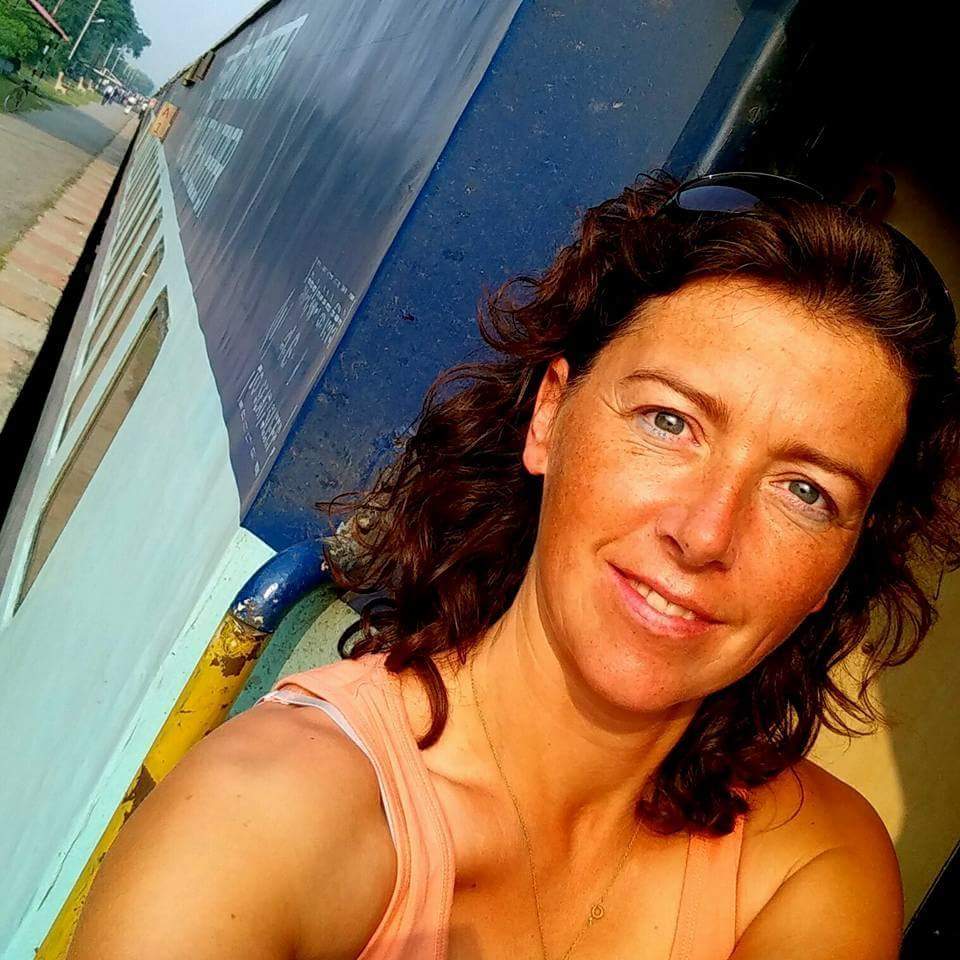 Jacomijn is een politieagent uit Nederland die jou graag laat zien hoe je veilig, actief en gezond de wereld kan over reizen. Safe and Healthy travel is a MUST