Visit Jerusalem, Israel – All you must visit on your citytrip
|
My visit to Jerusalem was during TBEX conference, great opportunity for me to go for the first time to Israel. I had lots of time to wander around the great old city of Jerusalem. Most times I rush myself through highlights of cities because I am rather in smaller places or in nature but here I had time to explore more and that is what this great city deserves!
I do think everybody in the world knows Jerusalem, from the bible or else from the ongoing situation told about in the daily news. Unfortunately. It is one of the 20 oldest cities in the world which was always inhabitat. This city is the cradle of Judaism and Christianity.

There are a lot of places in and around this great city that are sacred. Not only by the Christians, also the islam has several holy places here.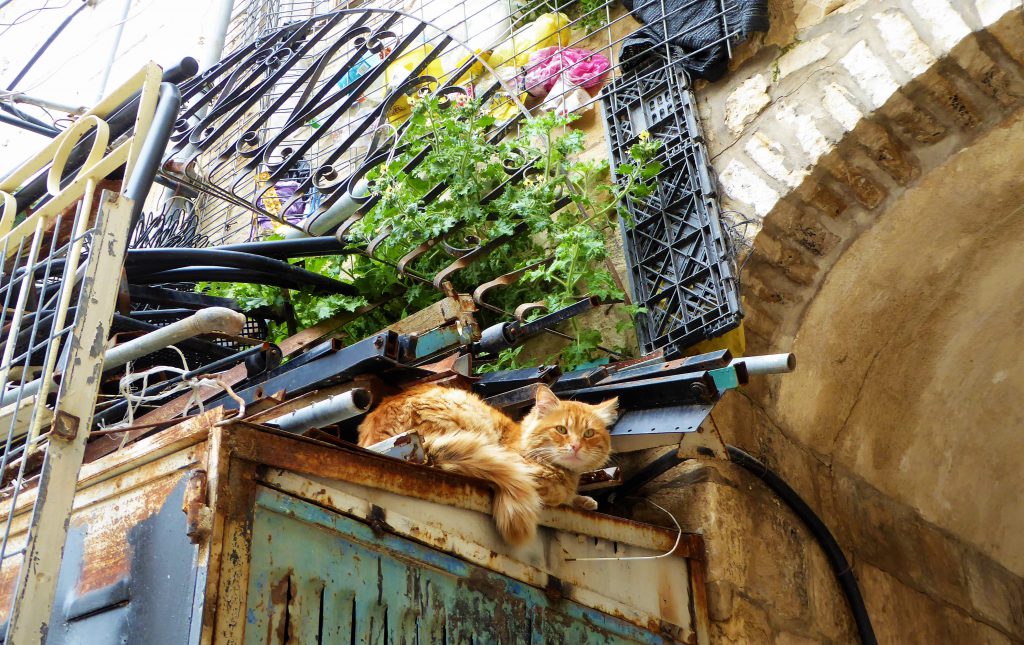 I will not talk about the political issues between Israel and Palestina 
I can tell you that I felt safe during my visit in this great old city.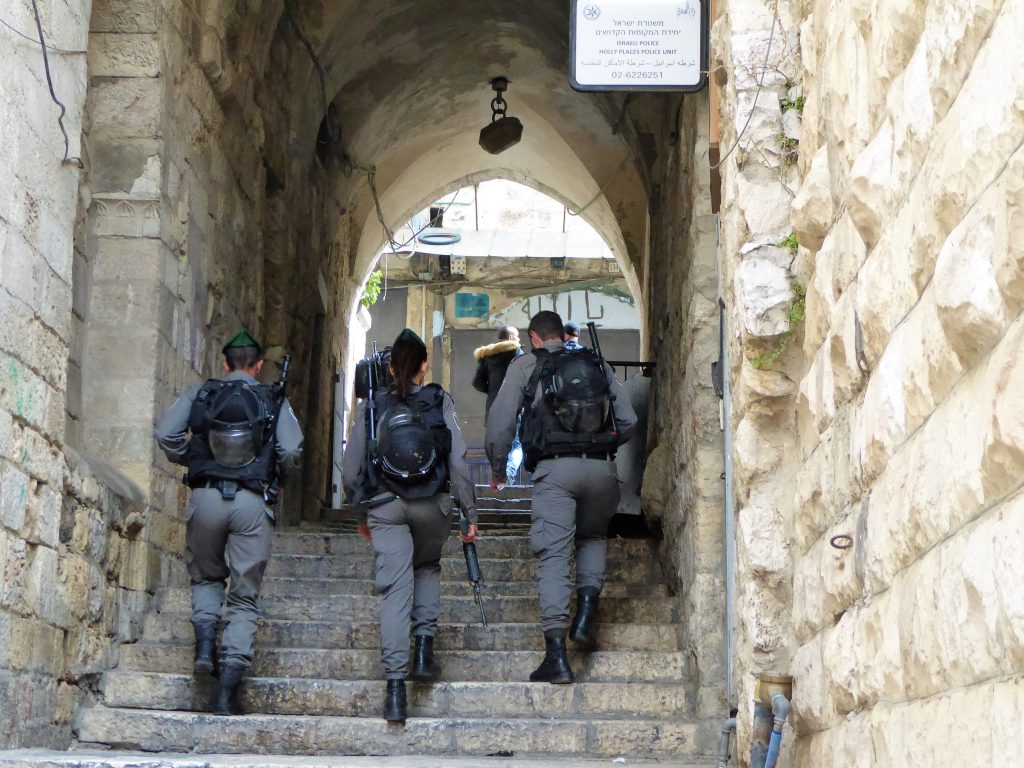 Safe Travel in Jerusalem
I didn't walk in areas I should not be. As I never do. I visited the old city a lot and my hostel was The Post Hostel near Jaffa street. When I went out of that part of the city I went to where our conference was: International Convention Centre, that was near the central trainstation.
Visiting Jerusalem as a start of your travel through Israel is a great idea and a good way to feel the vibe of Israel. This country has so much more to offer and Israel has the best places to visit for culture and history on your trip in Israel!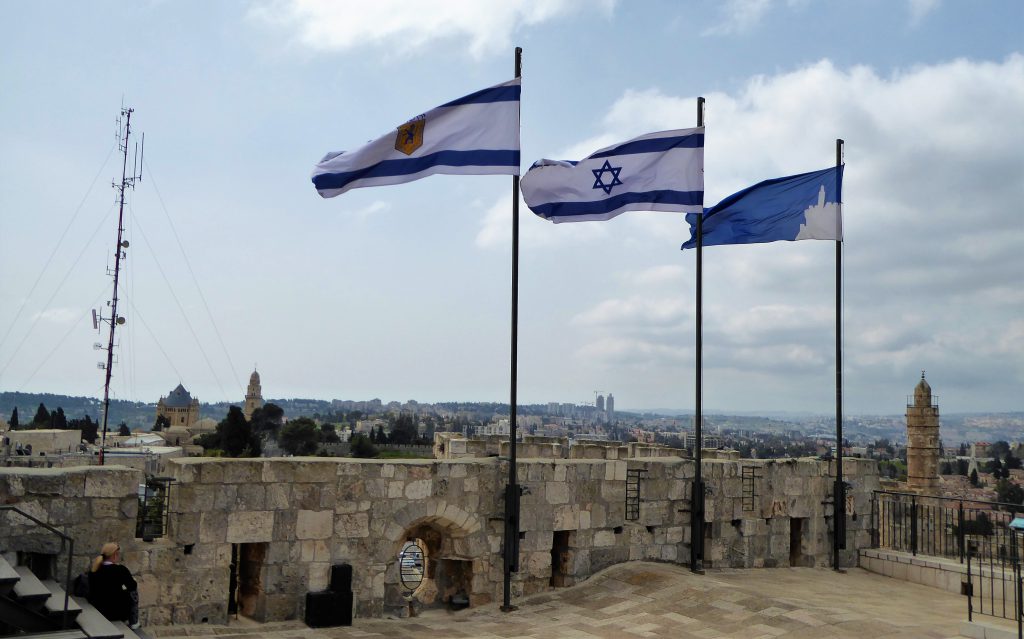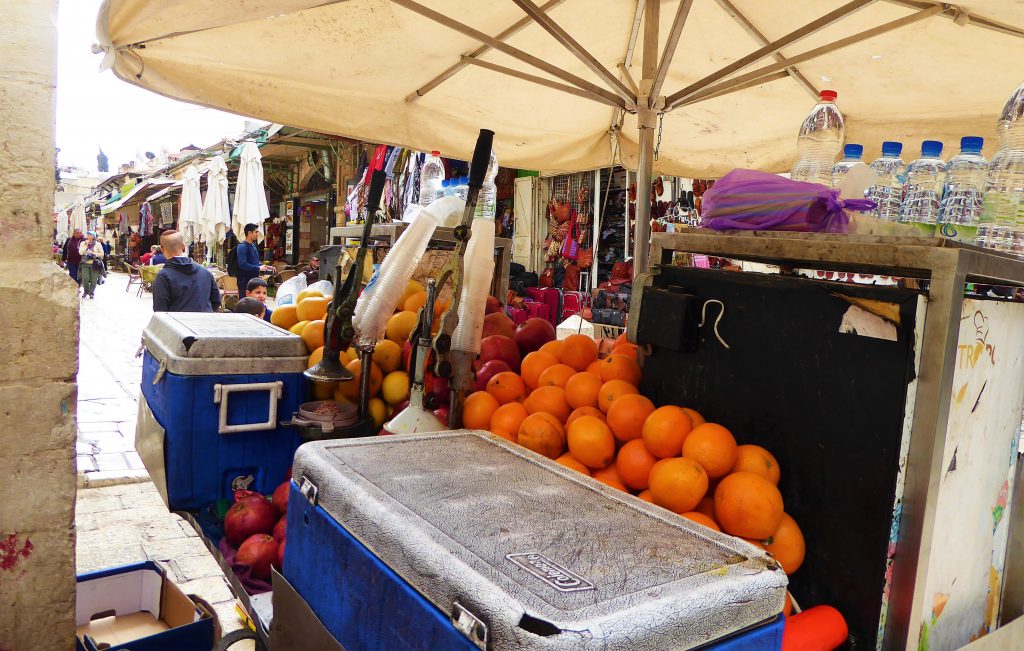 Visit the Ancient Old City of Jerusalem – Israel
What can I recommend in this great city?
Take lots of time to wander around in this great old city!
There are so many small streets and alleys where you need to walk and see the life of Jerusalem. Lots of little shops that offers all kinds of goods. There is so much history in all those alleys and buildings. Every now and then a door was open and I wondered if it was alright to enter….
The more you travel .. the more you do walk on in these kind of situations … so I entered.. To see myself walking down stairs and seeing a cave like room where once a grave was. Or entering some kind of church.. Everywhere these surprises will be there. I really loved to see all that history, I have been raised with the stories from the bible so I do know a bit of the ancient history.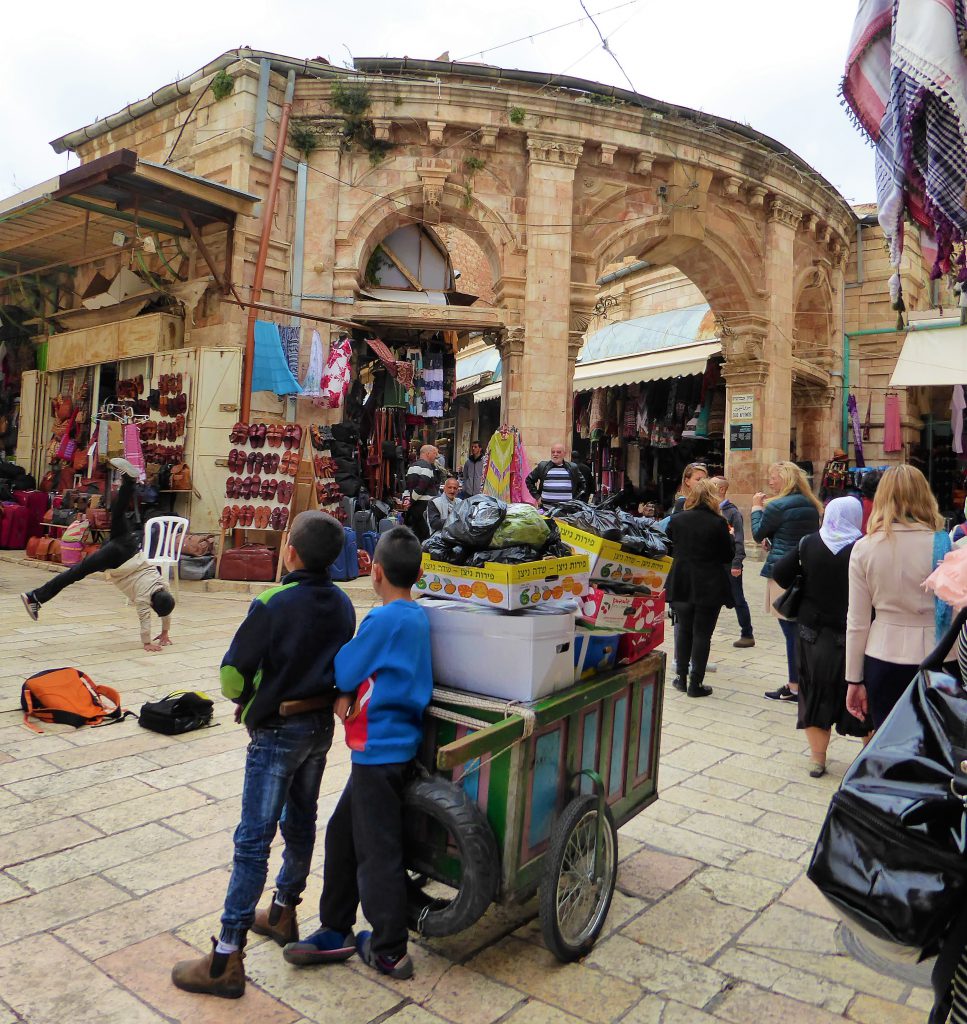 And those cute cats are great too!!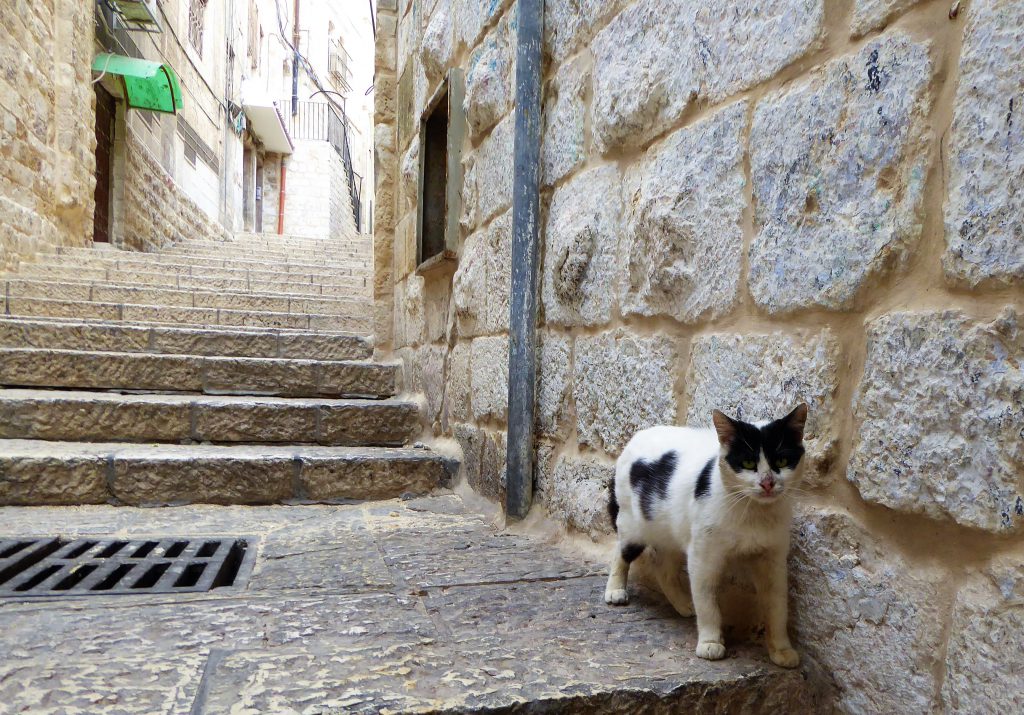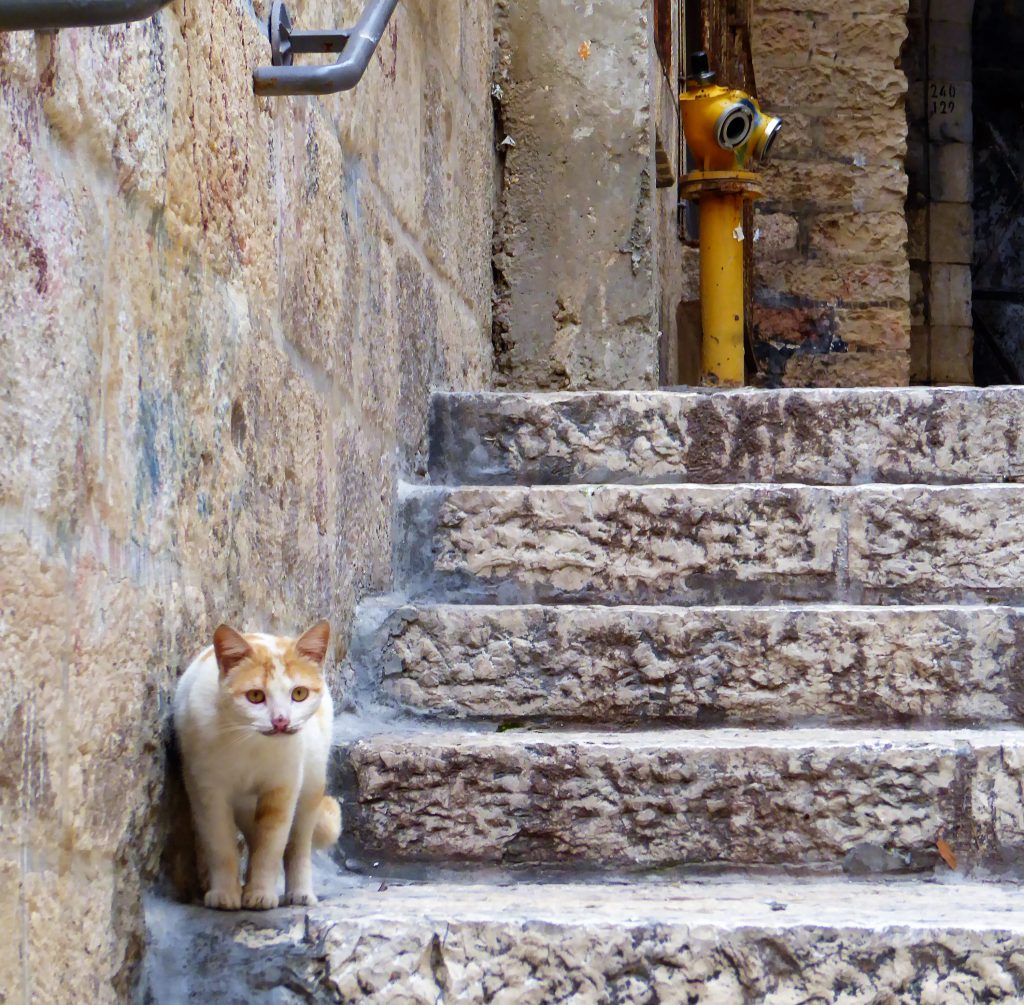 De Western Wall / Wailing Wall

I think this is the most famous point of interest that was on my list of places I needed to visit in Jerusalem. The wall you always so on pictures with people leaning against it and putting away a note in the ancient old wall.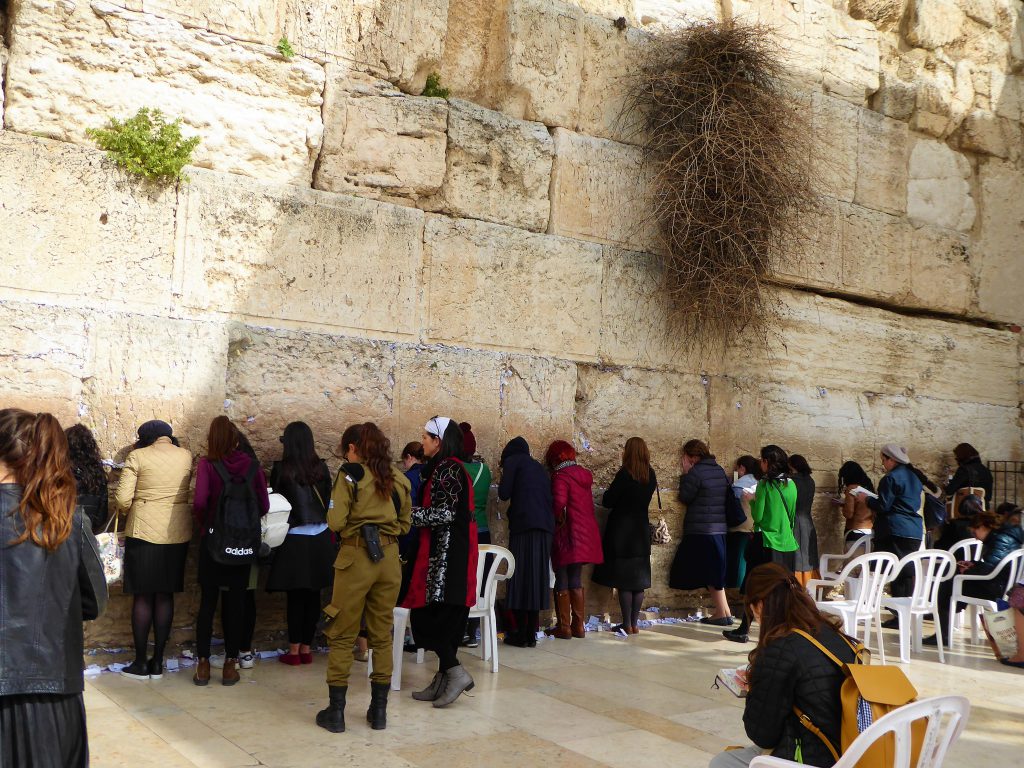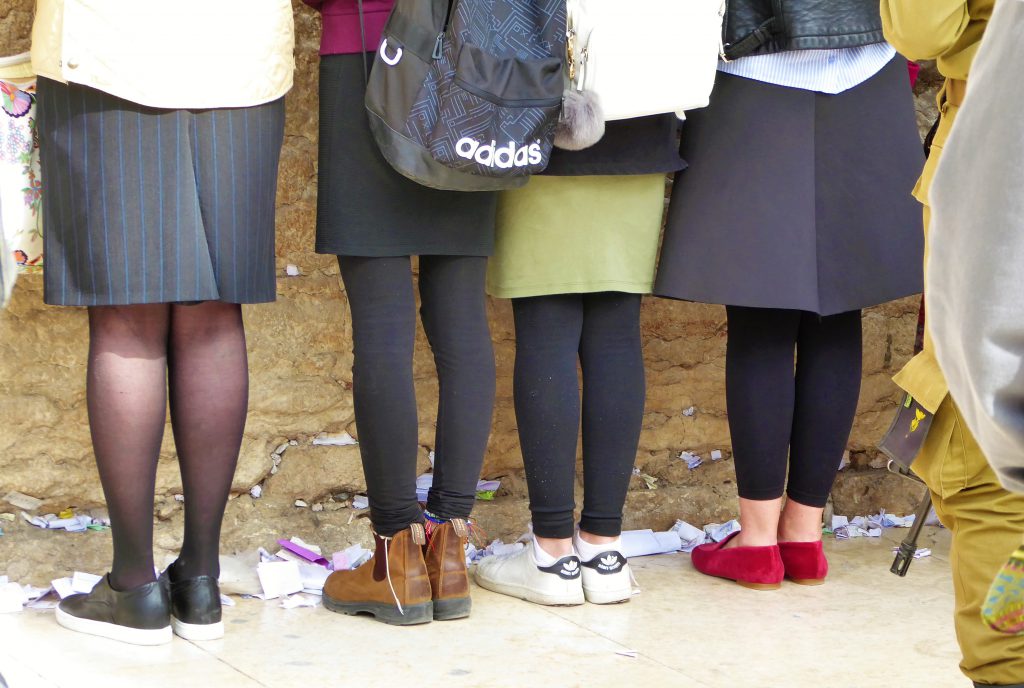 Where does the name wailing wall come from?

When I visited Jerusalem I didn't saw the name wailing wall but Western Wall. At first I didn't recognize this as the wailing wall because I only knew that name. It seems that Israel doesn't use it as much as we do.

This wall is the western wall of the plateau where once a temple was. The temple was ruined and the people were very sad about it and they started to mourn at the wall. That is how the name originated.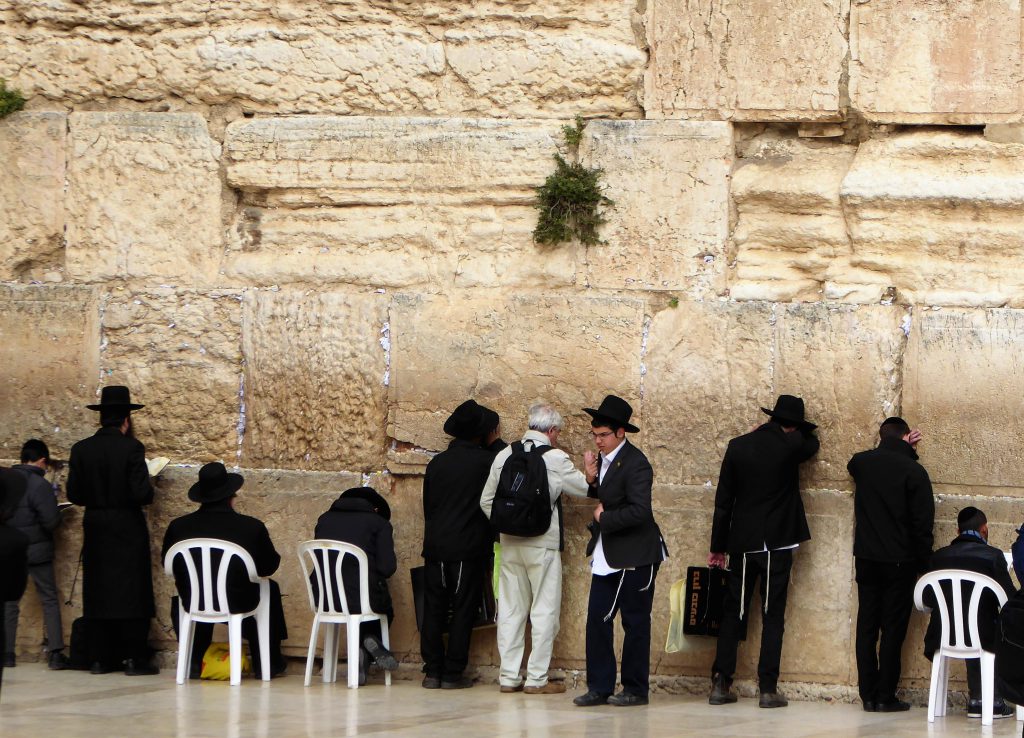 The souks of the Old City
The many alleys of the souks need to be wandered a lot! You have to try to get that ancient old atmosphere in your mind.
Feel the vibes of Old Jerusalem.
I love seeing the old and new combined in the shops and in those alleys. The ancient old shops that now are being used for also internet shops or mobile services 🙂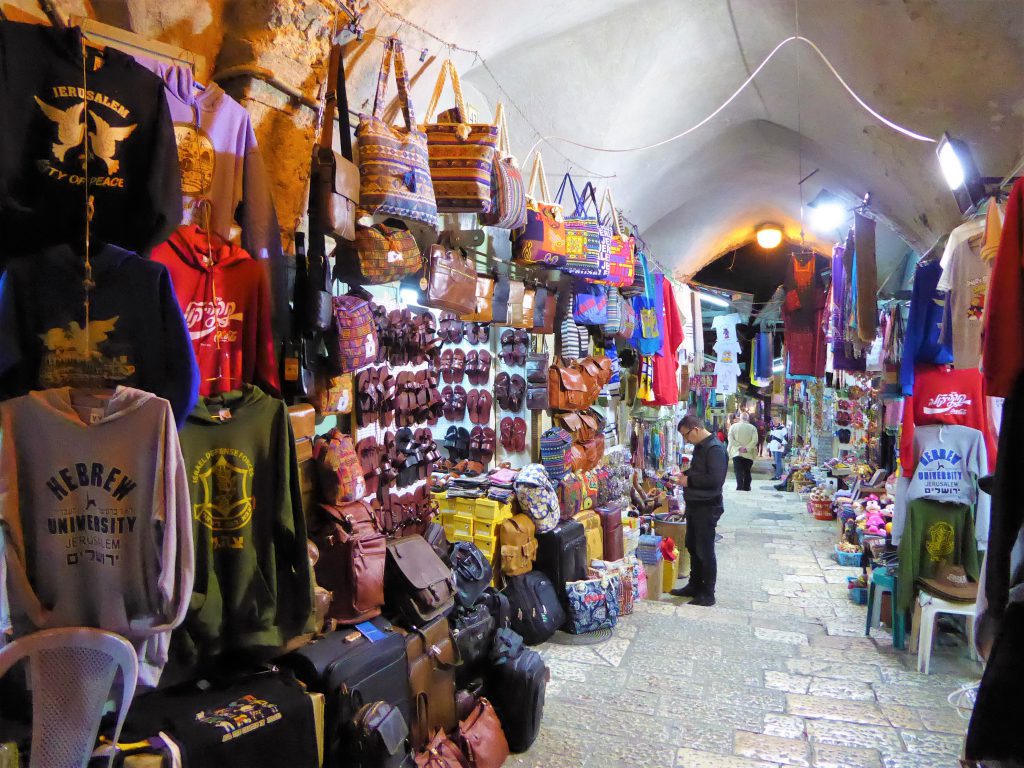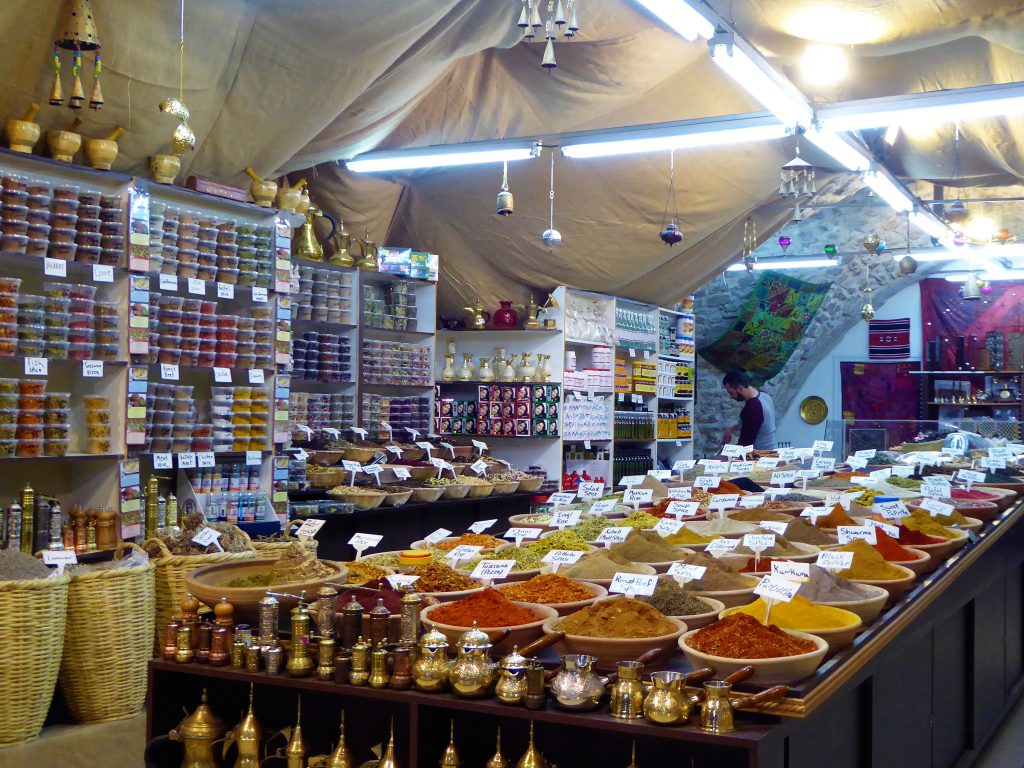 When you walk around the old city you can go into different small side alleys. Do that!! Look where it leads you and just explore the best spot! Sometimes it feels a bit cheeky…and sometimes it is just that…but still…
I walked into this alley and this little boy looked at me and saw me standing there and appearently understood what I wanted when he pointed in a direction.

I saw a stairs going up and I went to it. After that one there was another one and a small alley to get to another one… And then I stood on top of the souks… on top of the houses of Jerusalem!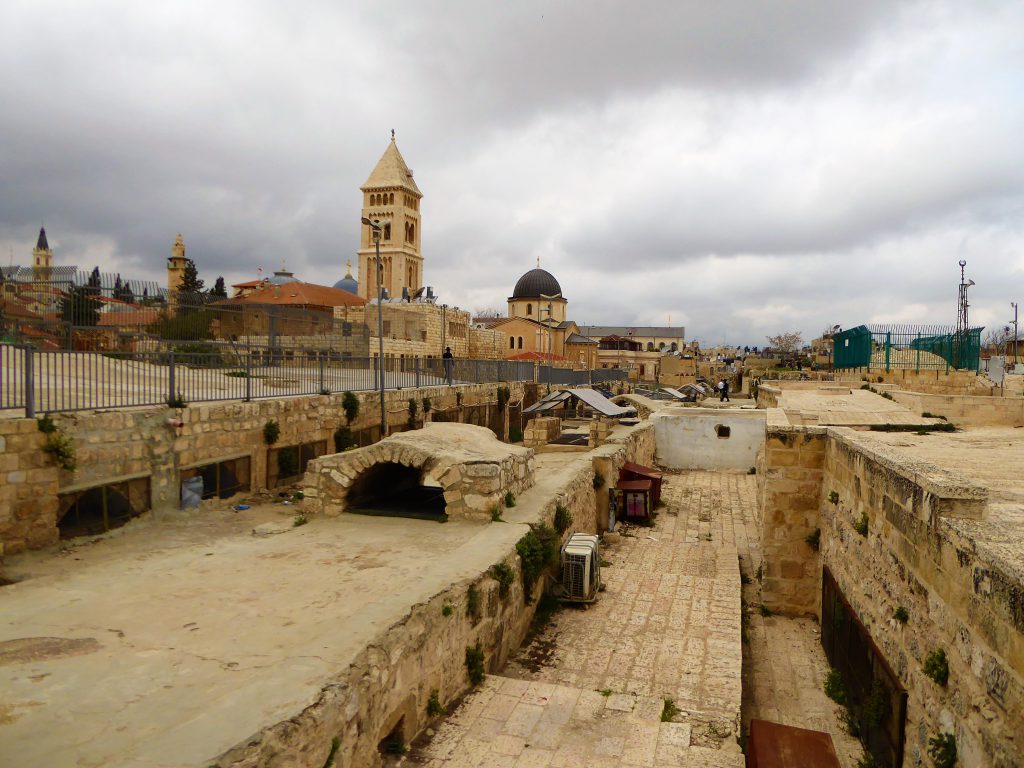 What a great view!!
Underneath these roofs are the great souks…
And the people of Jerusalem are living there..
It feels like a different world up here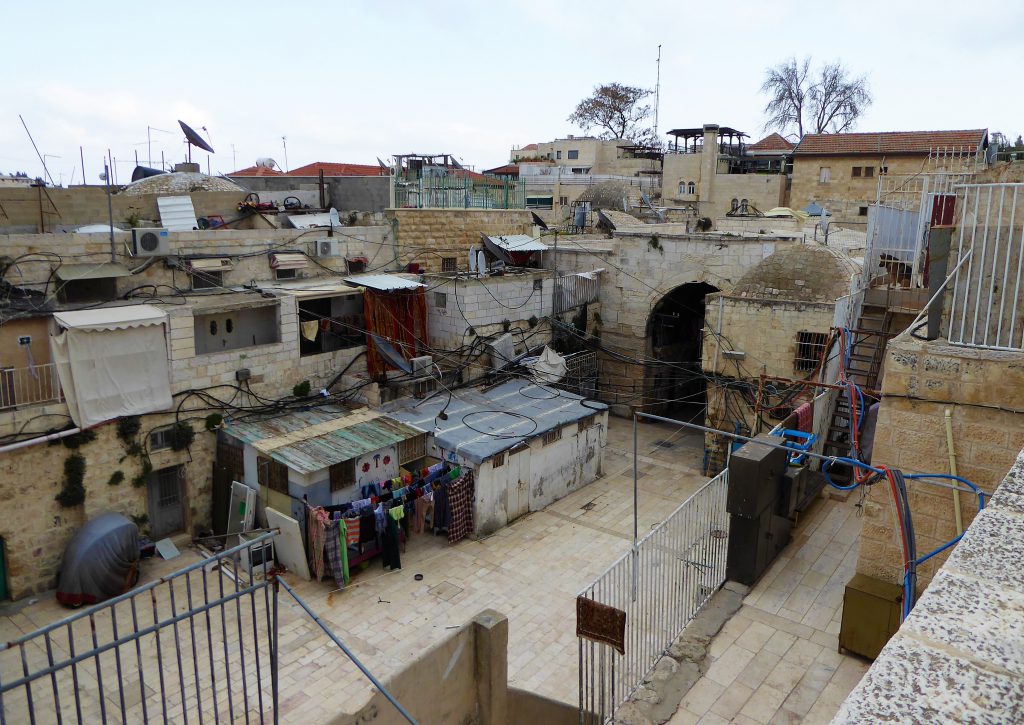 I came out of the gate in the middle of this picture..
This is the most famous road in Jerusalem. Also called the Way of Suffering.. The road that Jesus walked after his conviction untill his death on the cross on mount Golgotha just outside the citywalls.
You can not miss this street…
Parts of the street, the way through Jerusalem, are always busy. Every journey will pass this road and so whole groups of tourists will be here.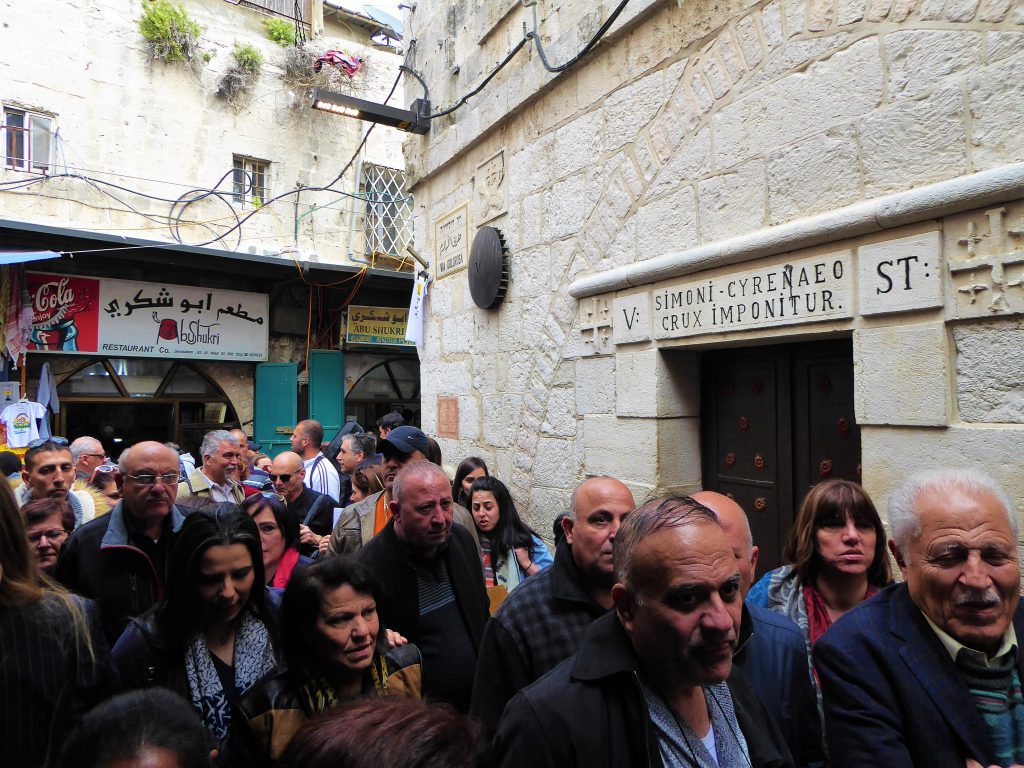 Church of the Holy Sepulchre

In this church it is believed that Jesus was crusified, buried and resurrected. Since the 4th century this is an  important pilgrimage. There were many other churches at this spot and the one standing here now originates from 1149.
Below you see the tomb in which the body of Christ was buried.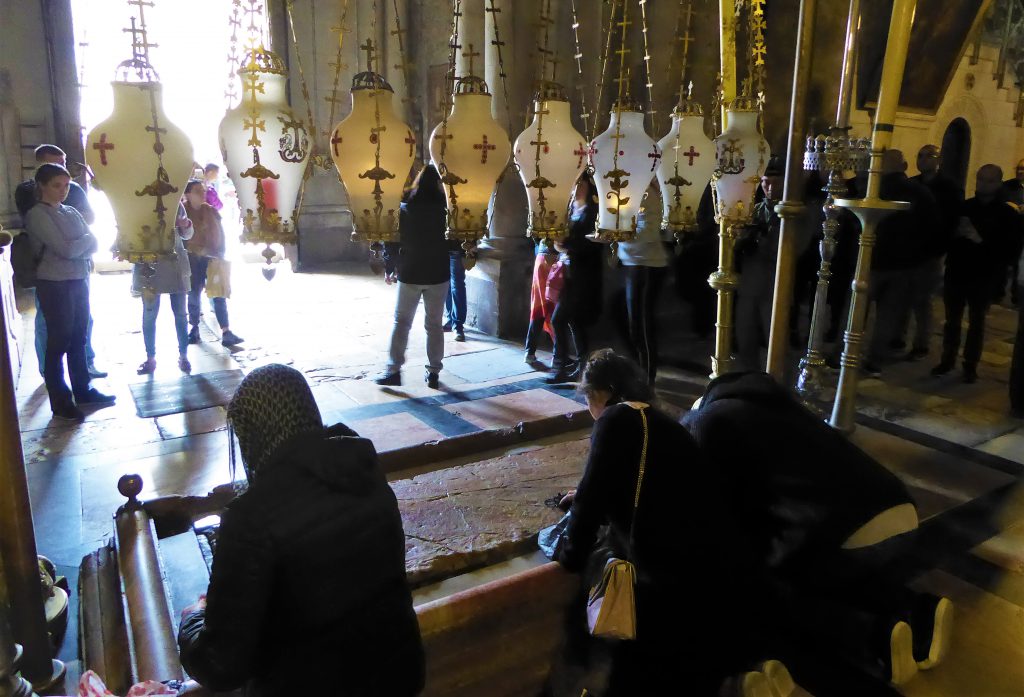 At the entrance af Jaffa Gate is the Tower of David. This tower was build to defend the old city. If you go inside and go climb that tower you'll get the best view over the old city and beyond. I went here during daylight and also at night. Both great!
To get a great view over Jerusalem you MUST VISIT the Tower of David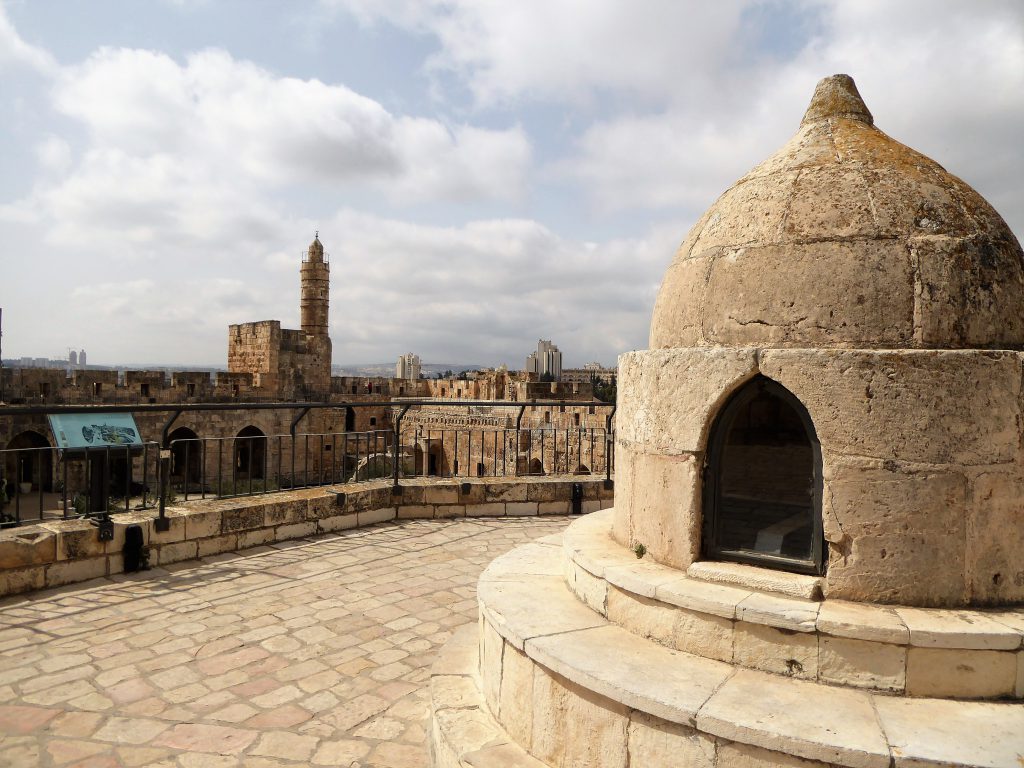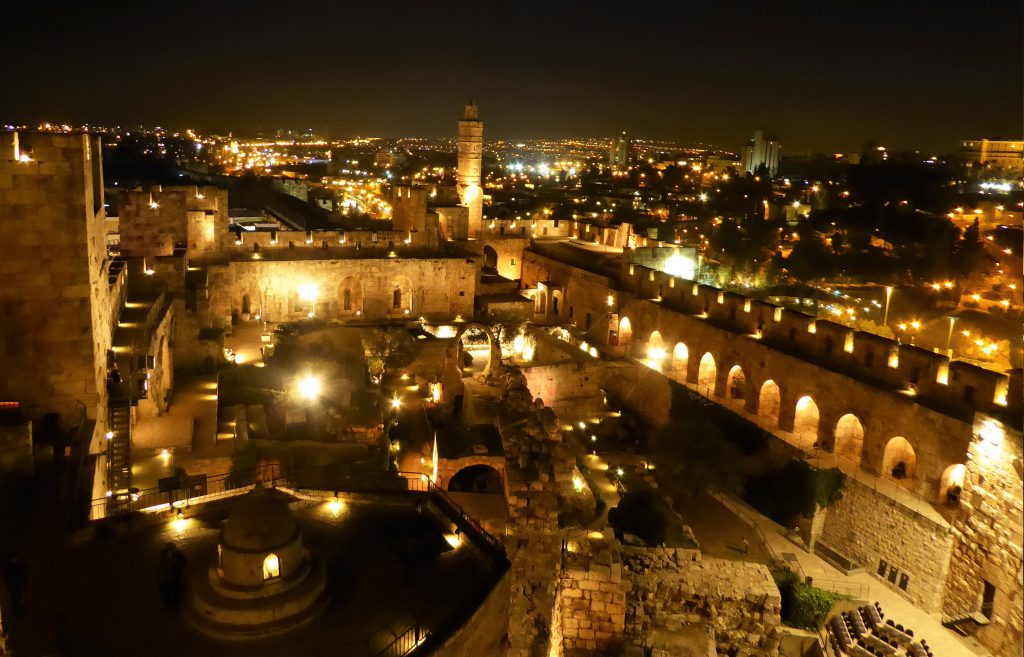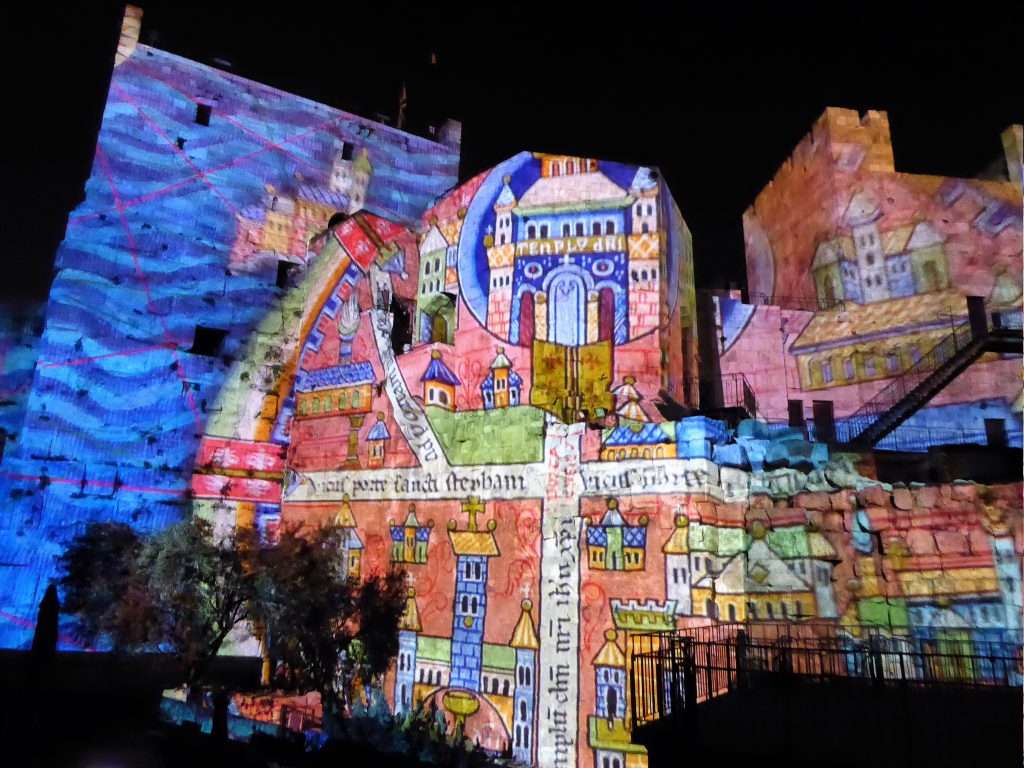 Each night at the Tower of David there is a light and sound show. I did like to see it, it takes you back into the history of this city. It is really nice to see and the lightshow is great. I visited this because I got it at TBEX and must admit that I would not really book it myself.
The Gates of the Old City

I loved seeing them and using different ones every time to go in and out of the city. If I am searching my pictures I see I didn't even got one good picture of the gate.. But still I do think they deserve the attention of being used as an entrance as much as possible 🙂
Try to take a different gate every time you go into the city for instance.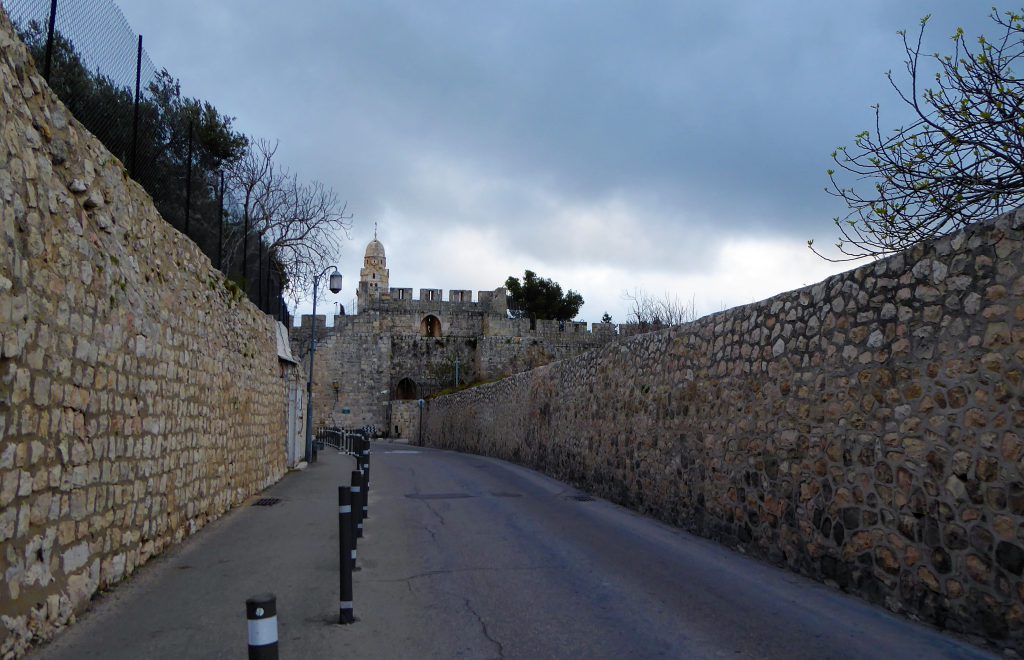 What you most definitely must visit outside the Old City
A very colourful and fragrant market is always great wen exploring a city. This Yehuda market is for the locals good for grocery shopping and the tourists can find all kinds of souvenirs.
So a great combination of seeing the daily life of Jerusalem and if you do need some gifts you can eat your heart out here!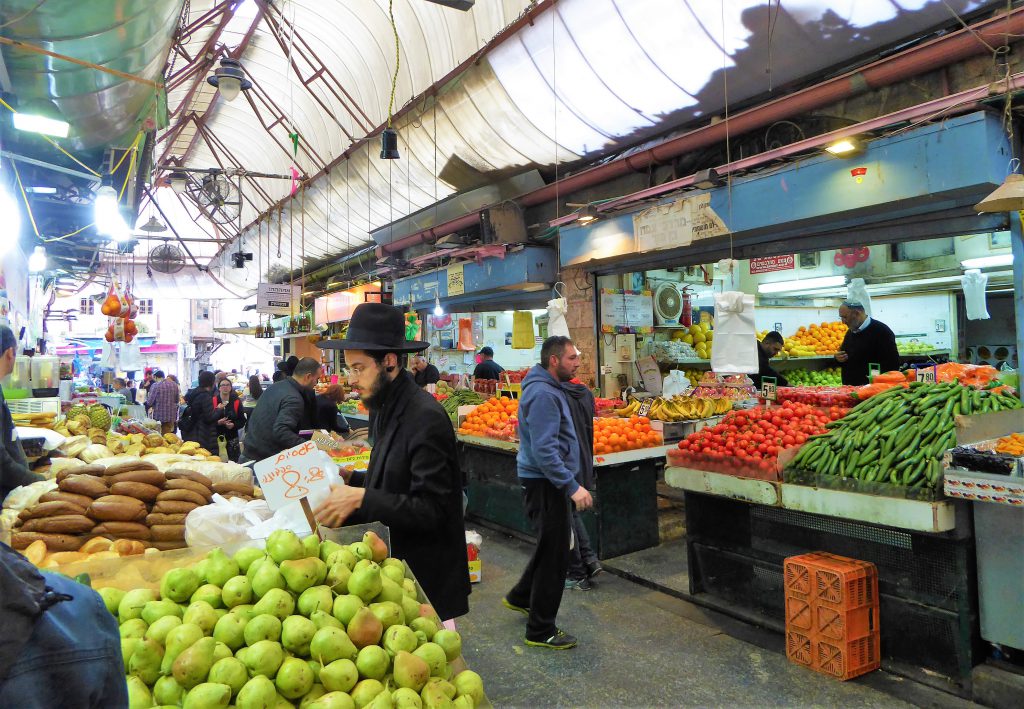 Want to know more about the food of Israel? Check these 20 traditional foods of israel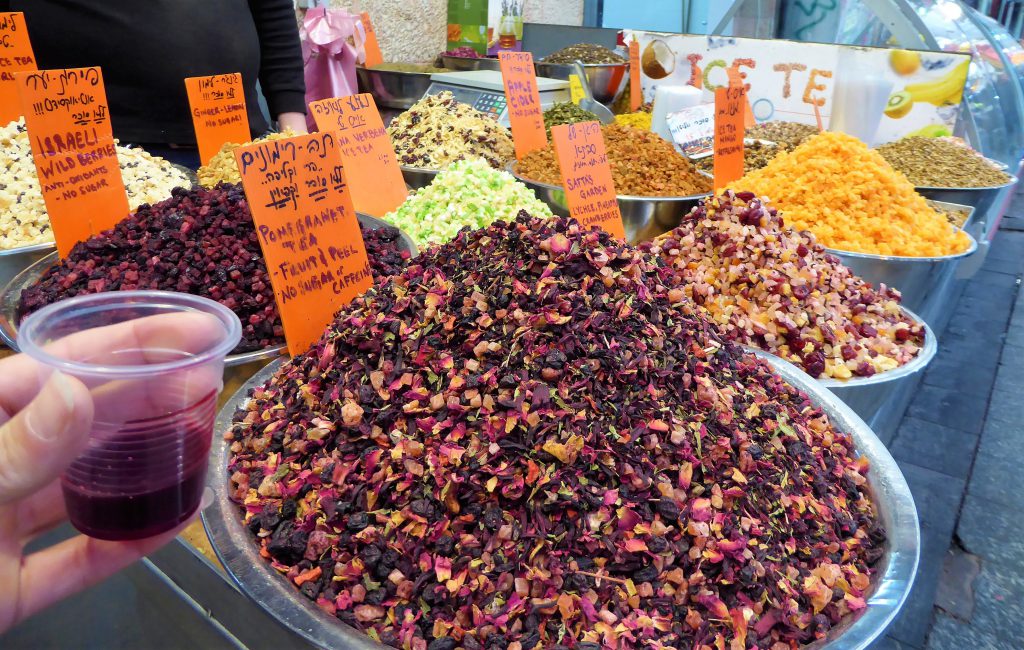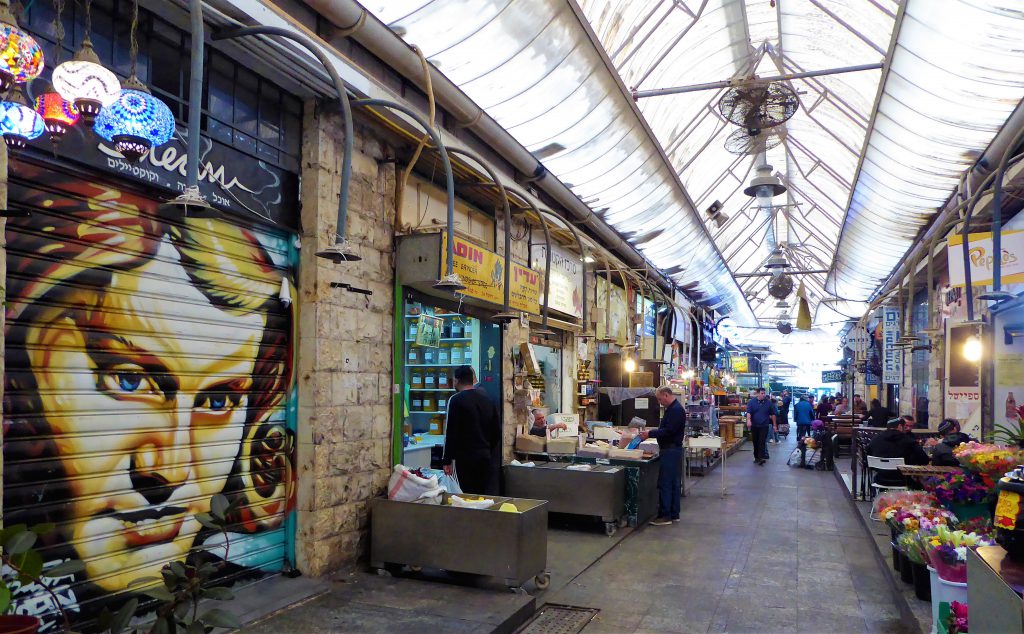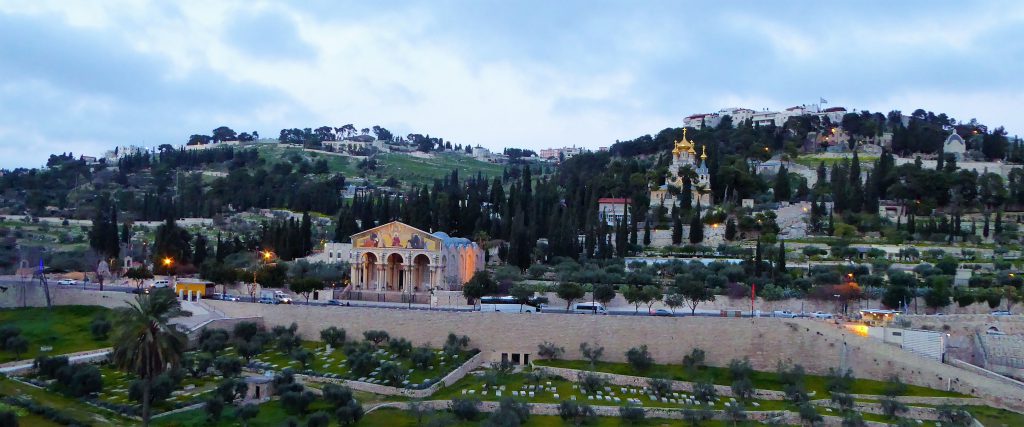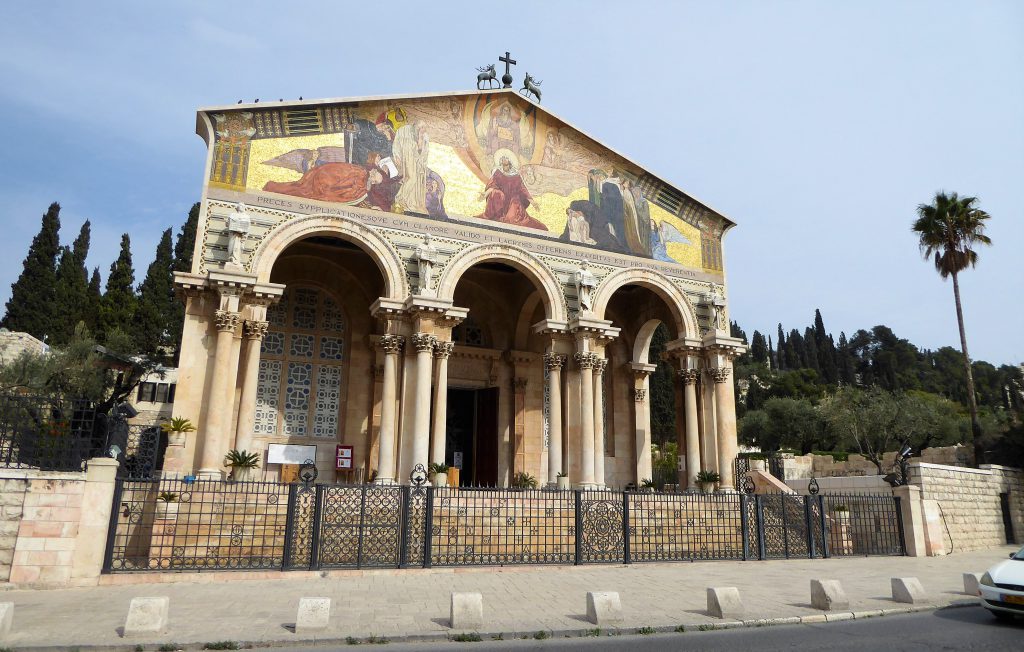 These ancient old olive trees are in the garden of Gethsemane. This garden is exactly behind the church you see above, the church of all nations.
In this garden it is supposed to be place where Jesus bathed before his crucifiction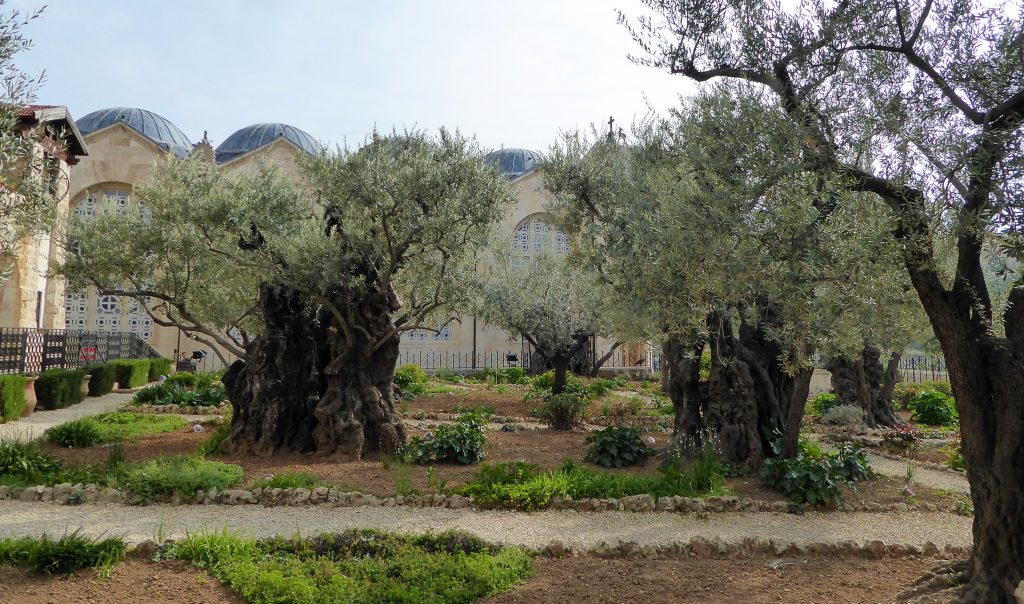 Mount of Olives and the Jewish Cemetery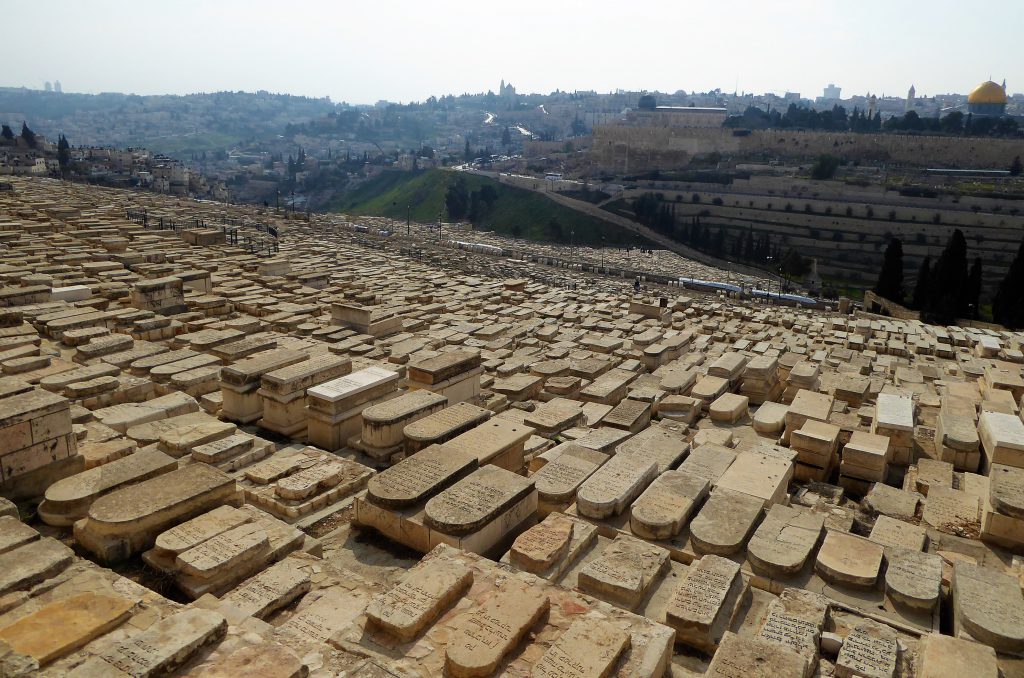 From here you have the best view on Jerusalem and its Old Wall.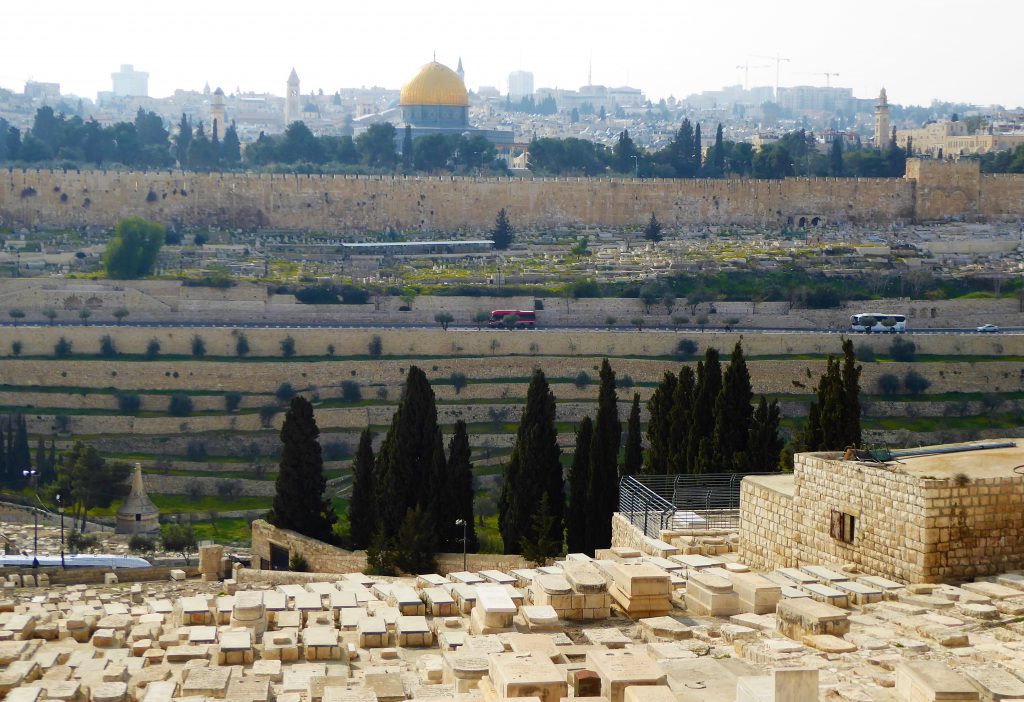 If you walk pass the Garden of Gethsemane and the Jewish Cemetery up the Mount Olives you'll get at Dominus Flevit. A beautiful small church with also this great view.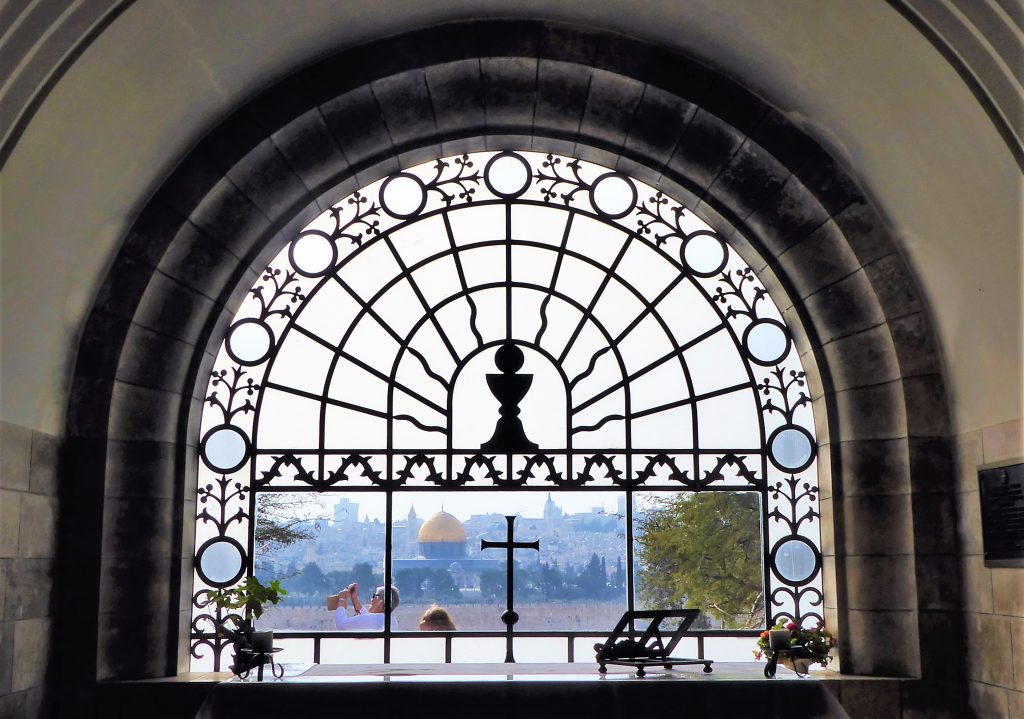 View from inside Dominus Flevit
Dominus Flevit is the place where, according to tradition, Jesus cried over the future faith of Jerusalem.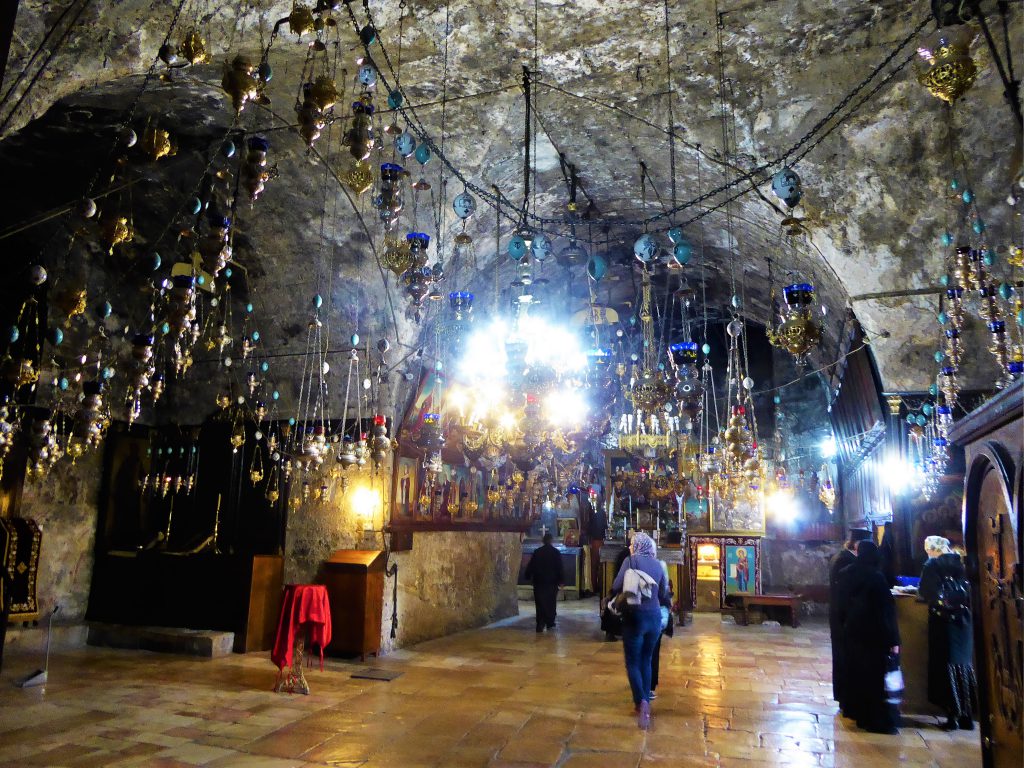 At the foot of mount Olive, in the Kidron valley is the burial place of Virgin Mary. It is a cave and I really thought it was impressive walking inside it.
As you see there are hundreds of lamps
because of that there was a strange atmosphere in there….
City of David (excavations)
Are you interested in the background of the City of David and do you like excavations you should go here. And..you get the best views over the area also!!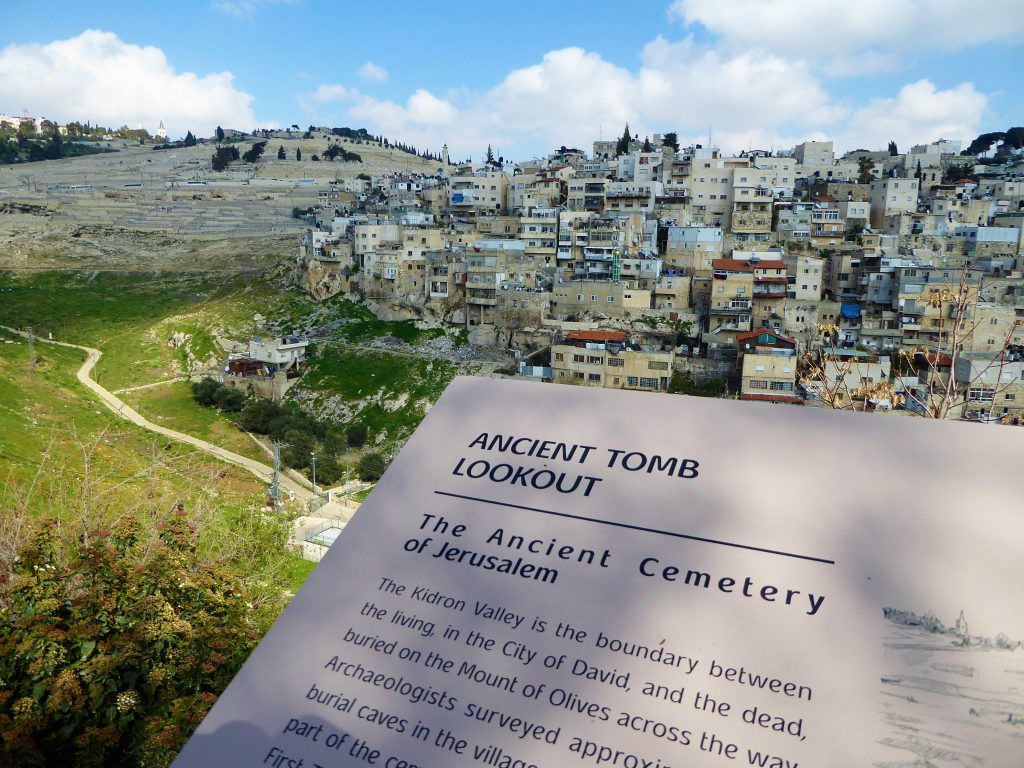 Visit Jerusalem! Israel
One day I will go back to Jerusalem and I will tell you why!!
In every country or city I visited there are some areas that, in hindsight, I should have gone too. I didn't because I didn't knew about it or I just didn't take time for it. In Jerusalem there are a couple too!!
Haram Al-Sharif (Temple Mount)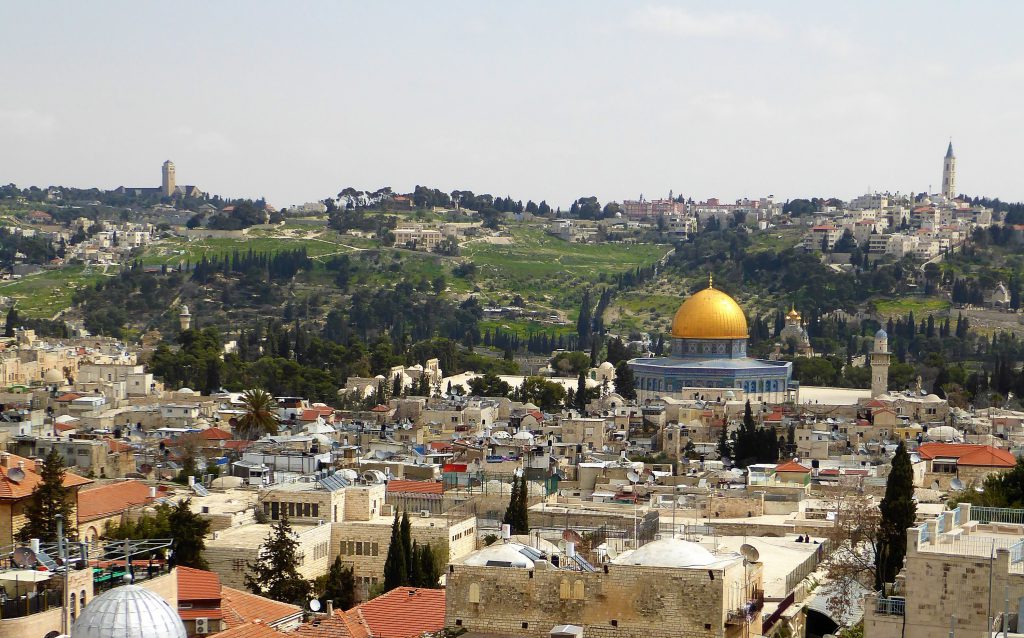 Isn't it a great spot?
I was busy exploring the city and the times that it was open for me as a non muslim was limited. It didn't suit me and in the end I didn't visit at all. I really would have liked to visit…
At a small distance is this Al aqsa Mosque. Same as the above… I didn't took the time to visit and this is also a place that you should visit on your stay in Jerusalem.
This official World Holocaust Remembrance Centre is a must visit too. Still… I didn't go there. Once there you have to realise it will take you almost the half day if you really want to see it all!
Visit Jerusalem! Israel
And then some more tips for your trip to Jerusalem!!
While wandering through this great city you probably feel for a cup of coffee at some point. At this hospice you'll be in a nice and calm spot in the middle of the old centre. The WiFi is good and the place is quiet and you can sit down and relax for some time.
In 1863 this place was the first pilgrim guesthouse. It is situated along the famous Via Dolorosa and you are bound to visit that street while in Jerusalem. If you are at the corner of the mainstreet there is a big door, just ring that bell and it will open up for you!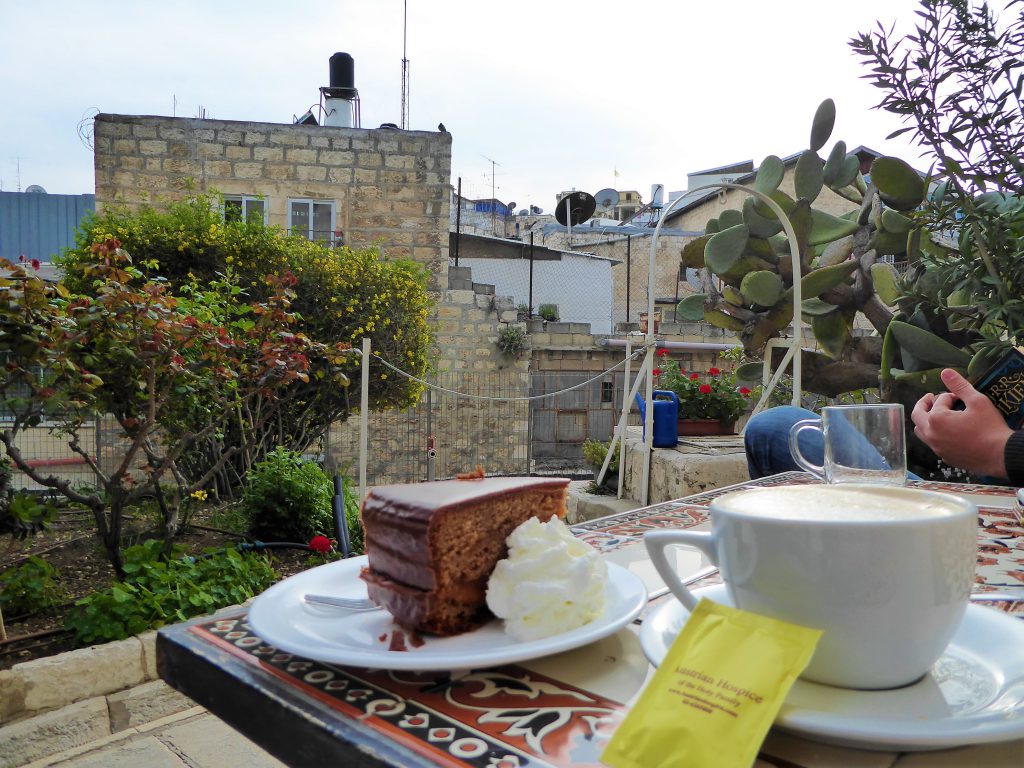 Coffee to go is good too 🙂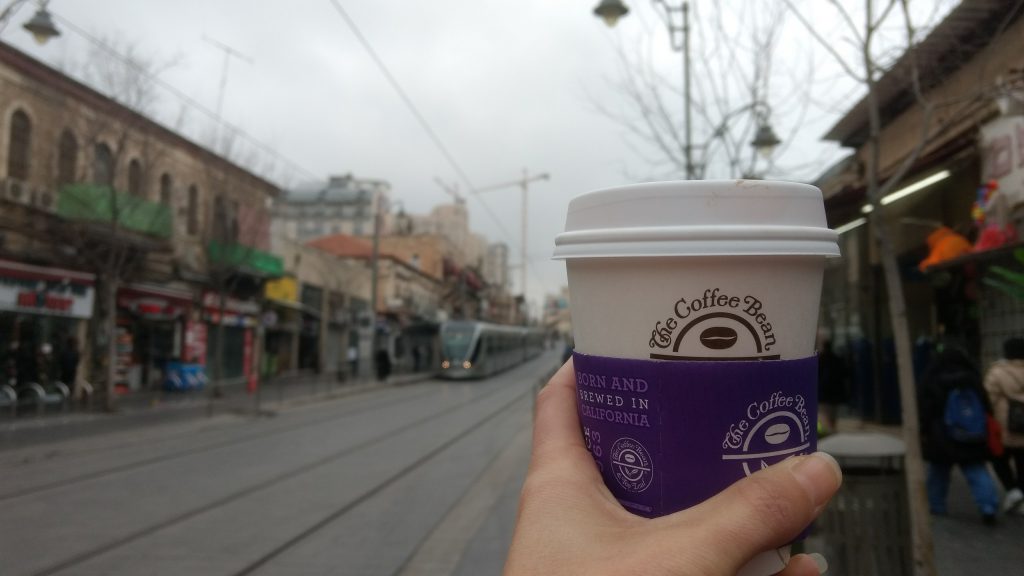 Everywhere in this city you can buy some freshly squeezed juice.
Do take some of this healthy juice!!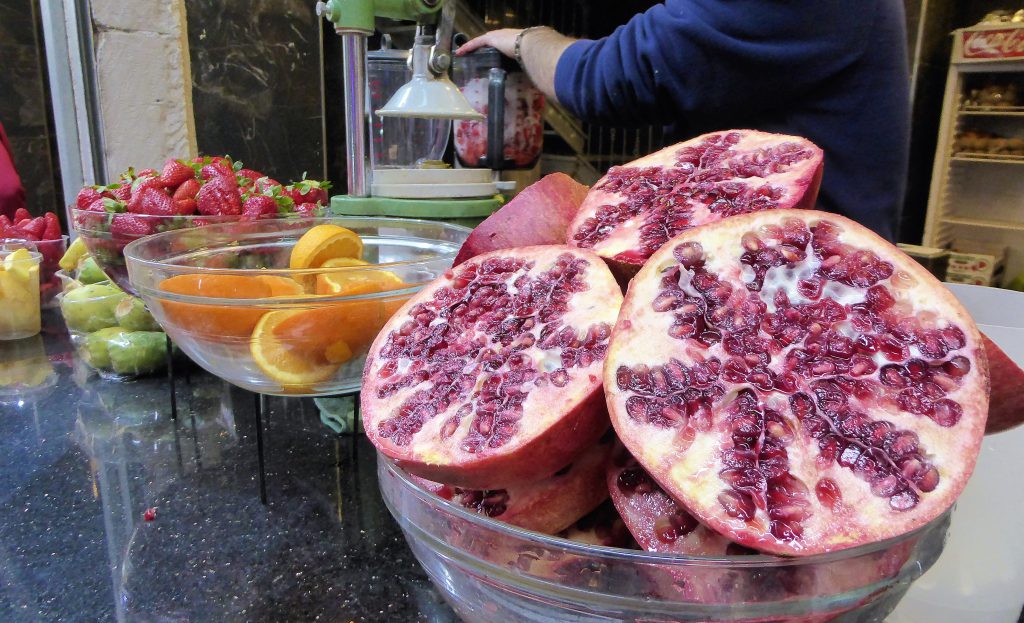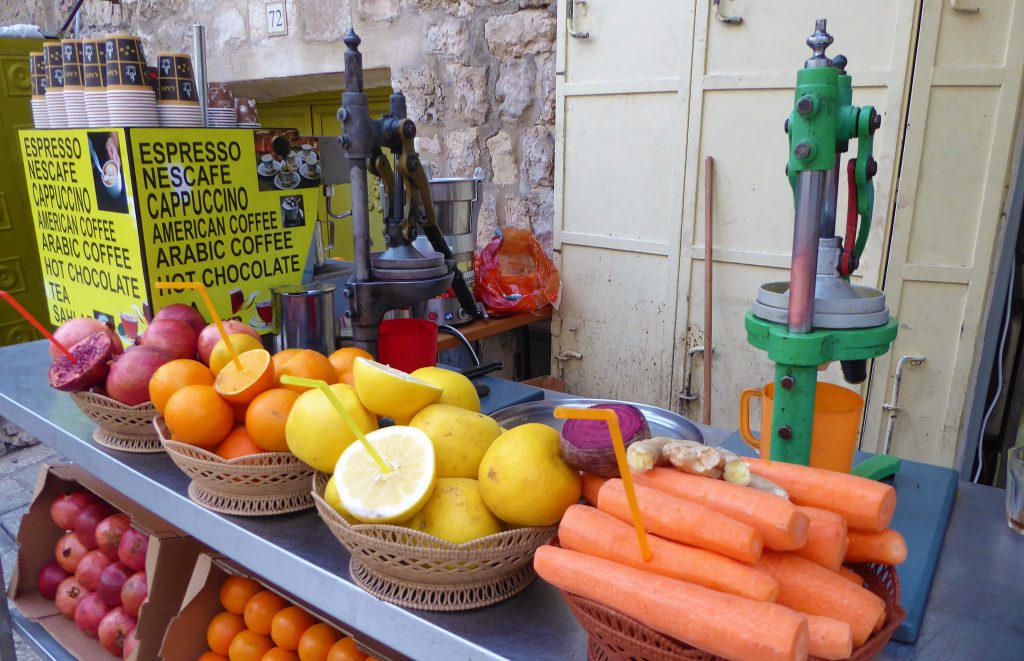 You have to try the Falafel

In Israel and also in Jerusalem you have to eat the falafel. If you go and relax at a terrace or just out on the streets.. I really loved all of them!!
Eh…hummus is a good idea too!!
I really loved the falafels where ever I got them

If you are a vegetarian you don't have a problem getting good food here. There is so many vegetarian food to choose from!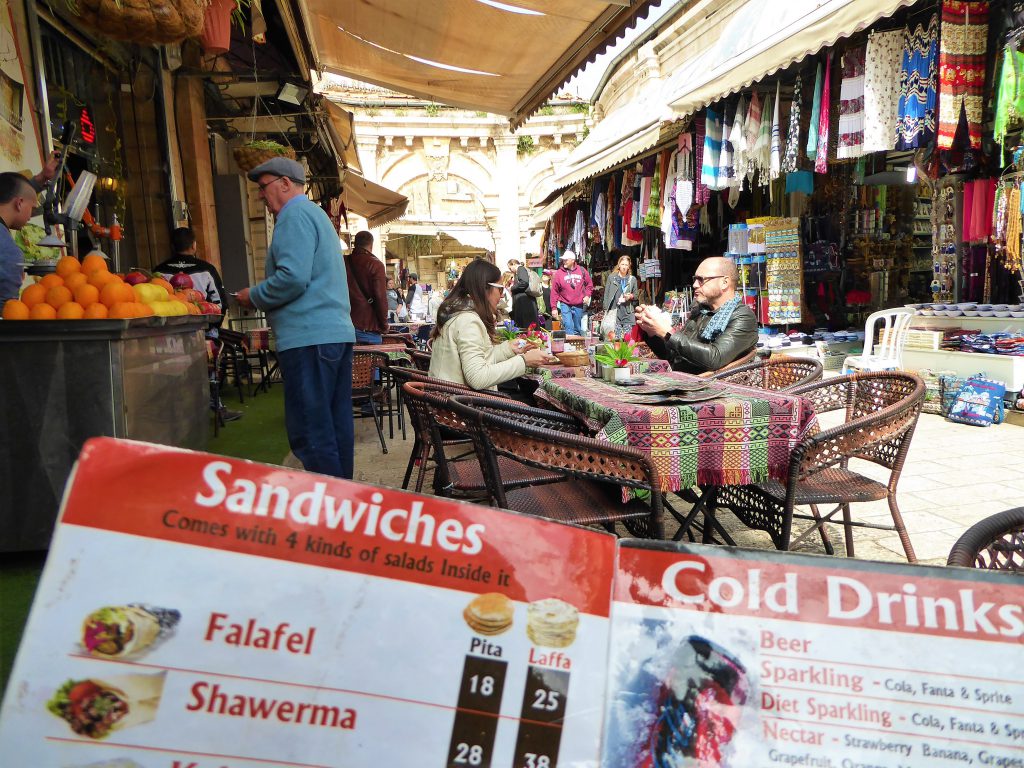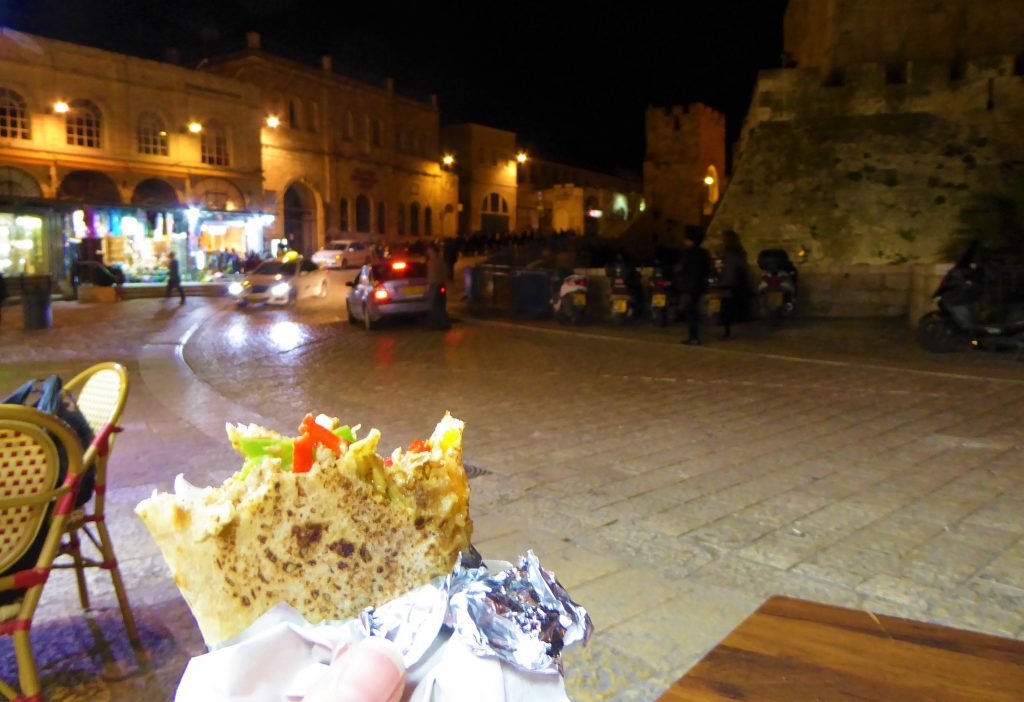 Jerusalem and in fact the whole of Israel wasn't exacty cheap so I didn't use a hotel but I went for hostels. If you travel by yourself it is just as nice to do that!! I do like to have a spot to myself every now and then…but if you travel for just 2 weeks it is oke to use hostels. For me the experience of being abroad goes before lying on my bed for a whole evening in a private room.
The Post Hostel
I booked my stay at The Post Hostel. I really liked the hostel, the rooms were clean and the place is big enough to get a nice spot to relax in the evening.
If you want to walk to the old town it's only a 10 minute walk.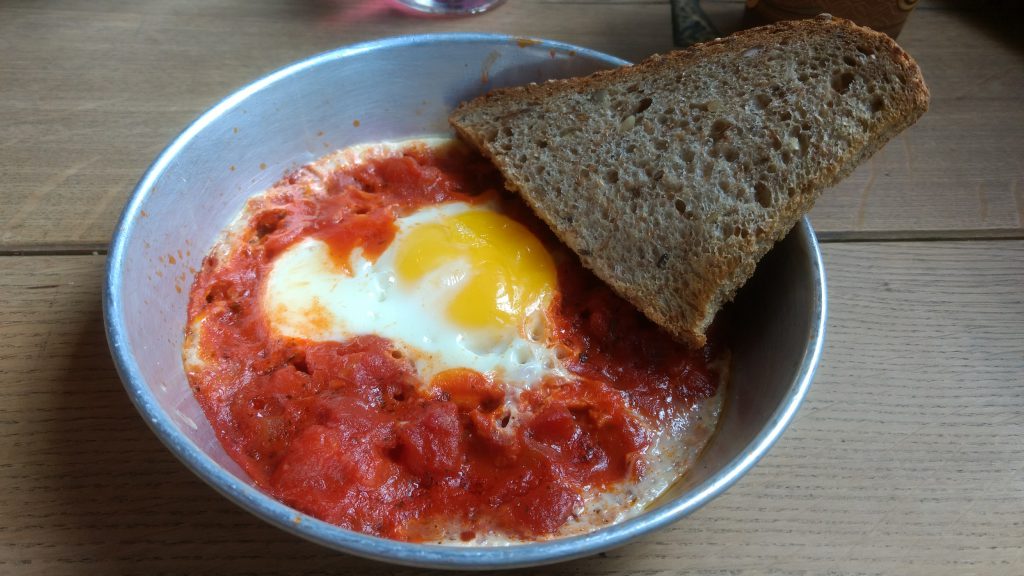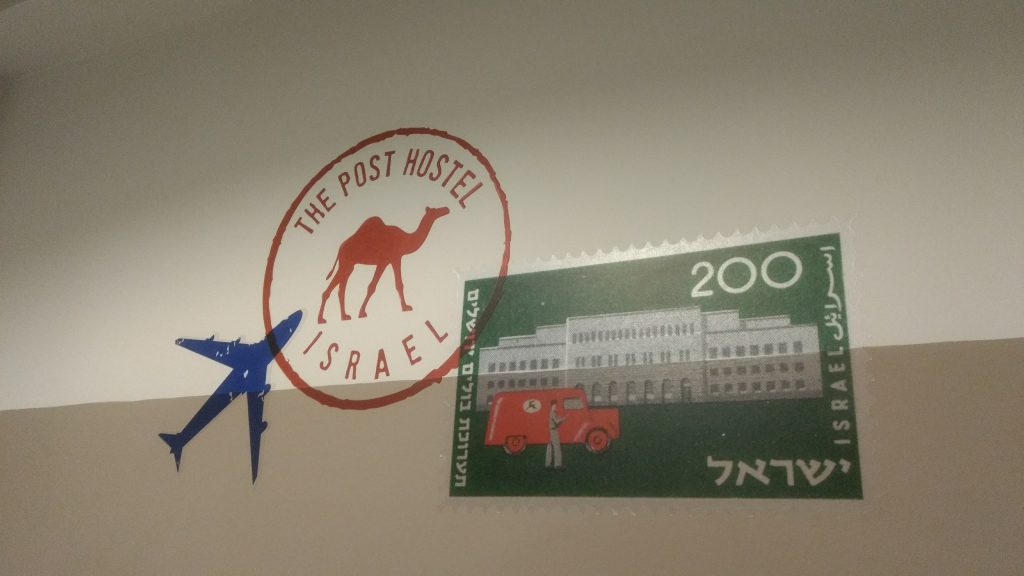 Abraham Hostel
You can find this hostel on several spots in Israel and I used it in Tel Aviv. I could arrange several trips with them. Also book your bus from and to several cities in Israel. I really can reccomend this hostel too!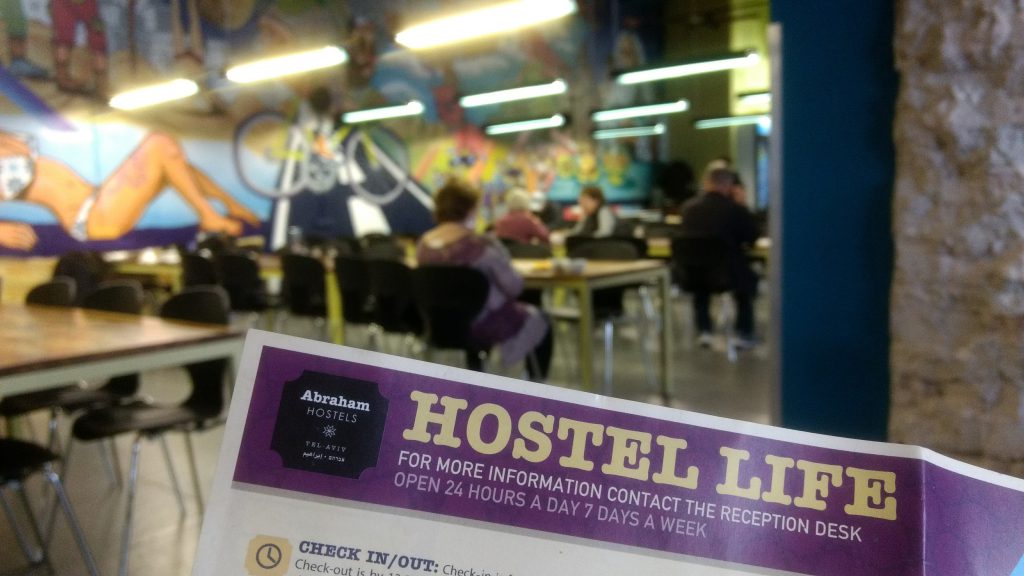 Jerusalem is a great city to start your travel in Israel!
Check this One week itinerary for Israel.
My bubble on the internet is not that big yet…will you help me spread the word?
Share this post Visit Jerusalem!!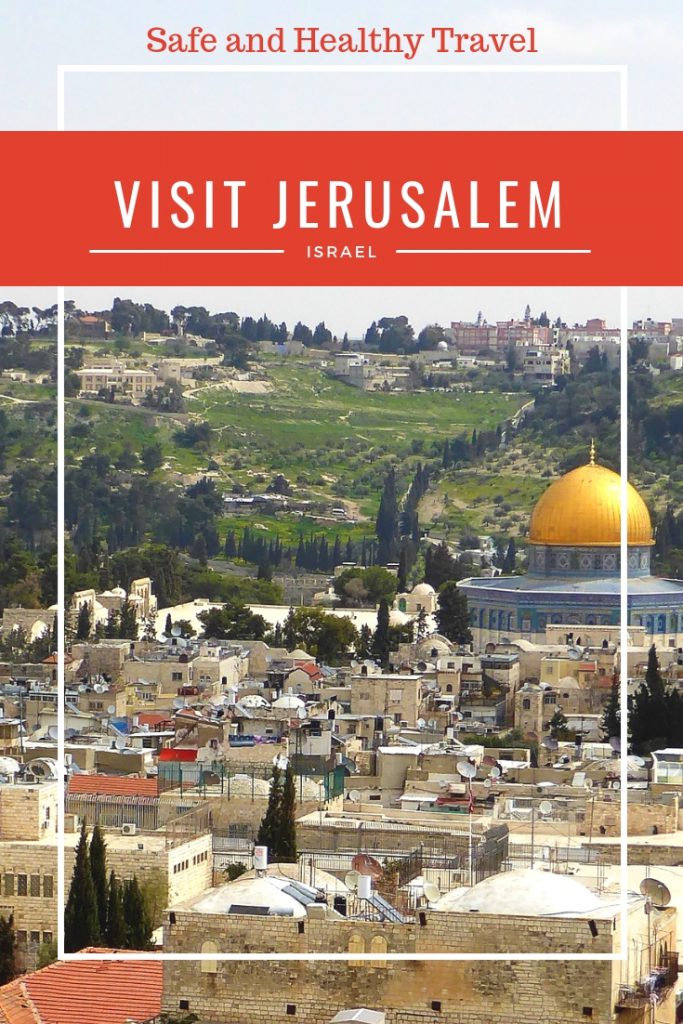 When you go on after this great visit… Do visit also:
Floating in the Dead Sea – Ein Bokek
They Found a Bloodbath on top of Mt. Masada
Wandering around the Old City of Acre
Walking the 1000 steps of Haifa
or can I inspire you to go to Kyrgyzstan?
I hope you enjoy this world as much as I do!!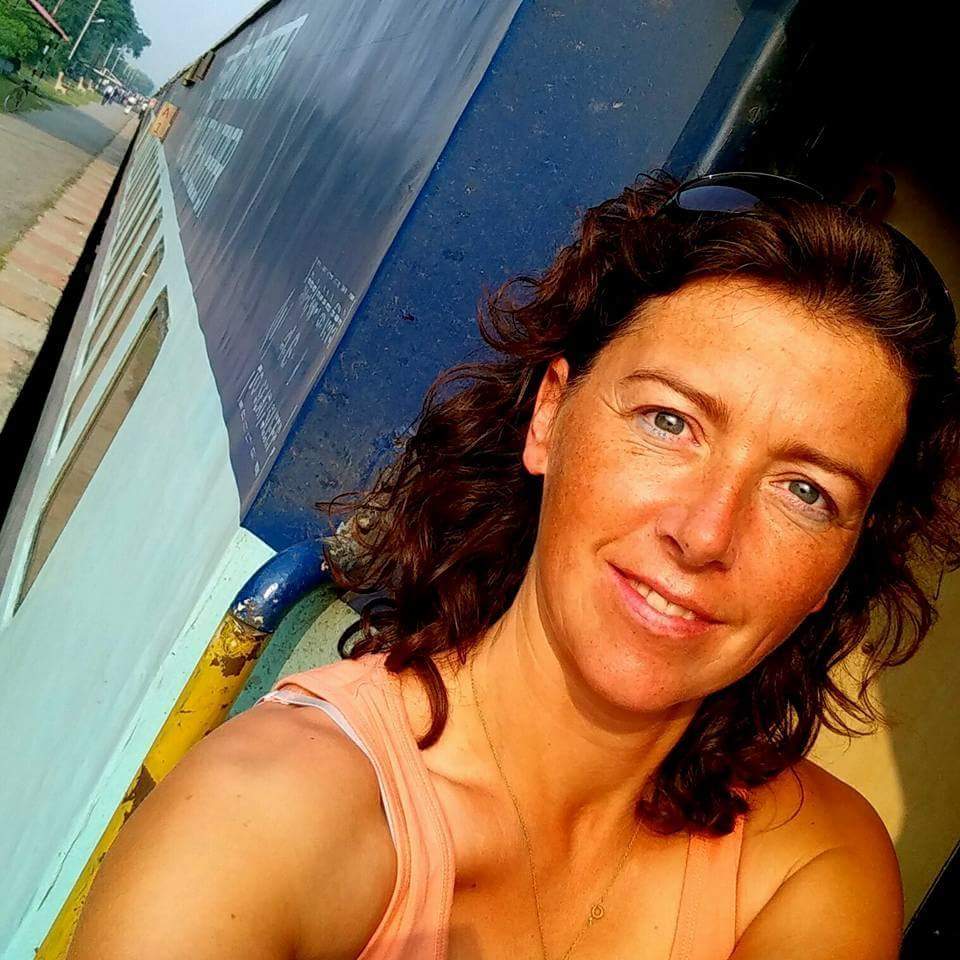 Jacomijn is een politieagent uit Nederland die jou graag laat zien hoe je veilig, actief en gezond de wereld kan over reizen. Safe and Healthy travel is a MUST