The Horrific Story of the Tsunami of 2004
|
In December of 2016 I visited Sri Lanka, it was a short trip of 10 days. I really loved the country, it is clean and green and coming from Chennai India that was a welcoming change 🙂 I went into nature and saw a lot of wildlife during this trip. Read the full story on Sri Lanka.
The Tsunami of 2004
Sri Lanka
We were driving along the coast of Sri Lanka. That morning I had seen the great whales at Mirissa. What a wonderful experience that is!! We were driving back to my hotel when we saw a procession. A memorial… I asked my guide, Gamini, if you knew what the reason was for this procession. It took him a while and then, I saw the shame on his face for the fact that he almost forgot about it.. The Tsunami of 2004 had hit land here….exactly 12 years ago on this day!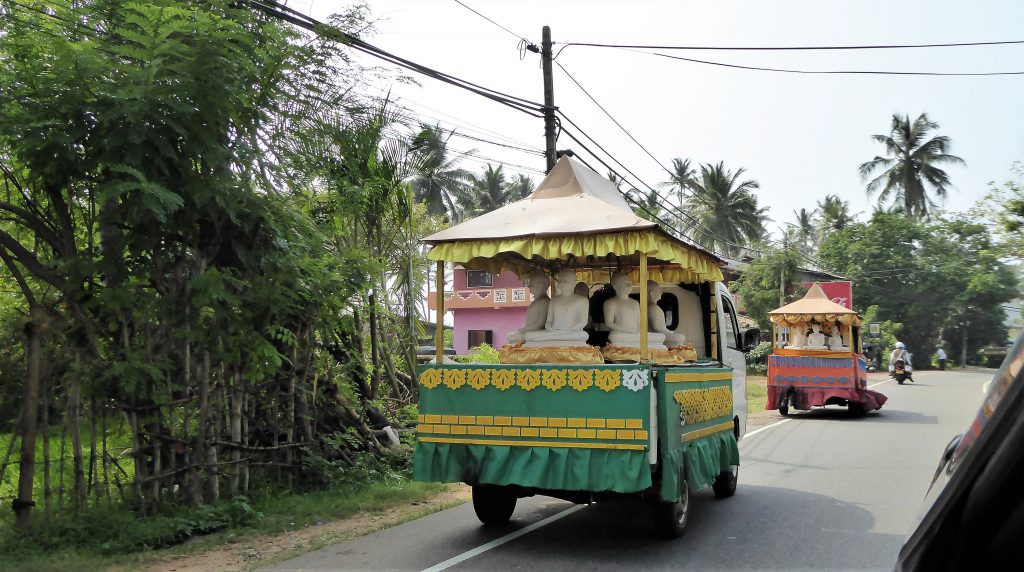 Exactly this coast was hit by the Tsunami of 2004
All the houses were distroyed….
Earlier this morning we came by this monument, a huge Budhha, that was a gift from the Japanese to the people of Sri Lanka. The Japanese offered a lot of help with cleaning the area and building up the country again.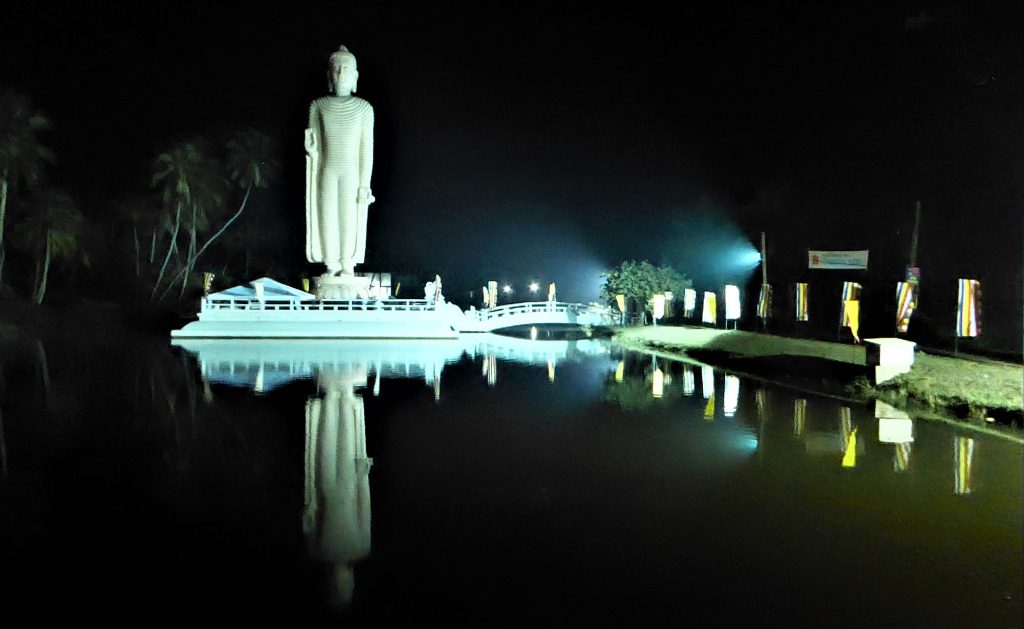 We came by a small museum and Gamini wanted me to go there. So I entered the small house, it was destroyed by the Tsunami of 2004. Behind the destroyed house they build a new house and this lady lived there with her newly born child and her husband. The baby was 5 days old!! Gamini brought me here because the museum was founded by a Dutch lady, Jacky. I asked if Jacky was here and they immediatly brought me to the back and to this young mother.
The young mother invited me to sit at her table and she started to tell me the horrific story about that second christmas day in 2004.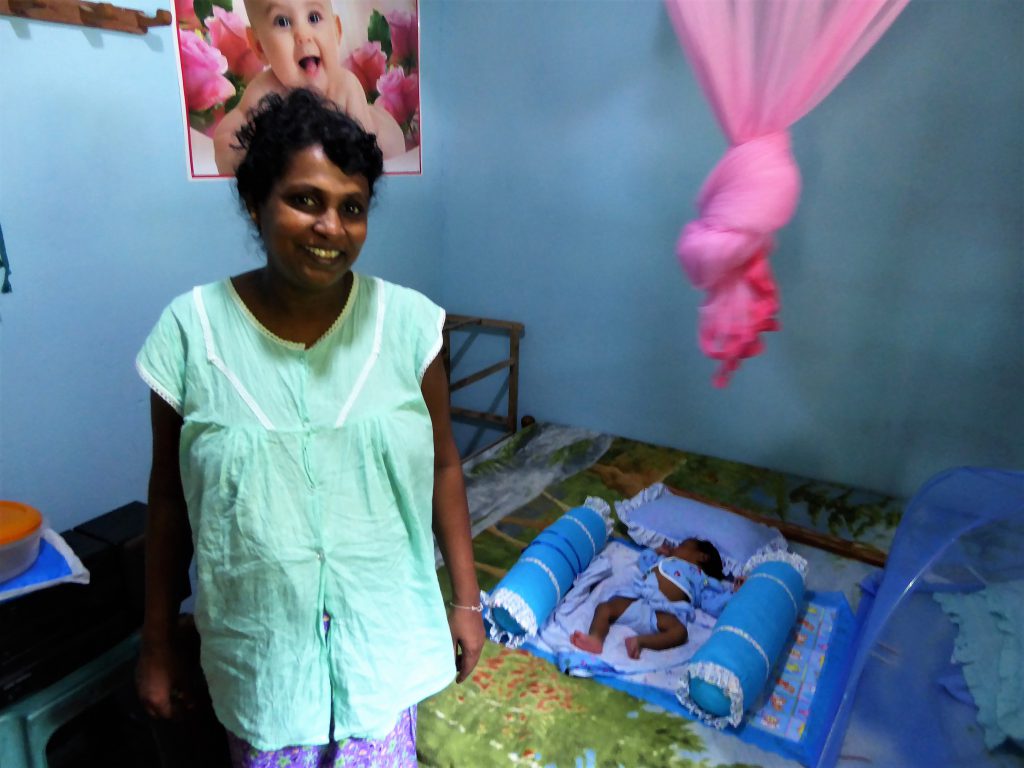 The Horrific story of the Tsunami of 2004
She was at home at that specific day. Her mom, father, sister and sisters baby of 6 months too. When that first wave hit land they didn't know what happened. They were scared. When the water withdrew into the ocean they knew this was going to be bad. Never had they seen the bottom of the ocean and they got very scared. They didn't know what a tsunami was, nobody had ever told them about such thing, she told me..
They didn't know what was going to happen but they started running.
She told me that they were running for at least 20  minutes and made it a couple of K's land inwards when the big flood came. The tsunami hit Sri Lanka.. She and her family was lucky enough to be far away from the wave and were able to survive when the flood hit them.
Boxing Day 2004
A Big Wave Hit the Coast of Sri Lanka
The Tsunami of 2004
They heard that a lot of people thought they found their safe place in a train. That train came to a halt after the first wave. They thought it would be safe in a big iron train. Almost all of those people died. The whole village was vanished, totally gone. Whole families were gone.. never to be found again…
Such drama!
What a horrific story!!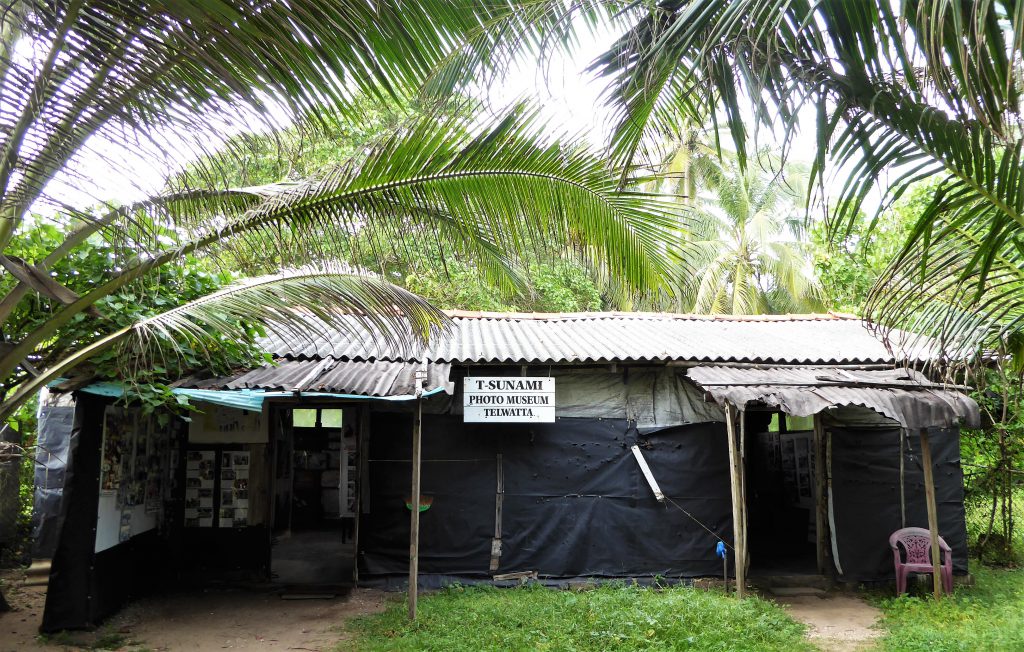 After her impressive story I went into the museum about the tsunami of 2004. The pictures you see are horrific!! A day after the disastrous tsunami of 2004 and some of days after. At that time some or maybe most of the corpses are still there. The stench must been horrible but also the fear of diseases was big. It was summertime so the temperature was high and so that fear was real.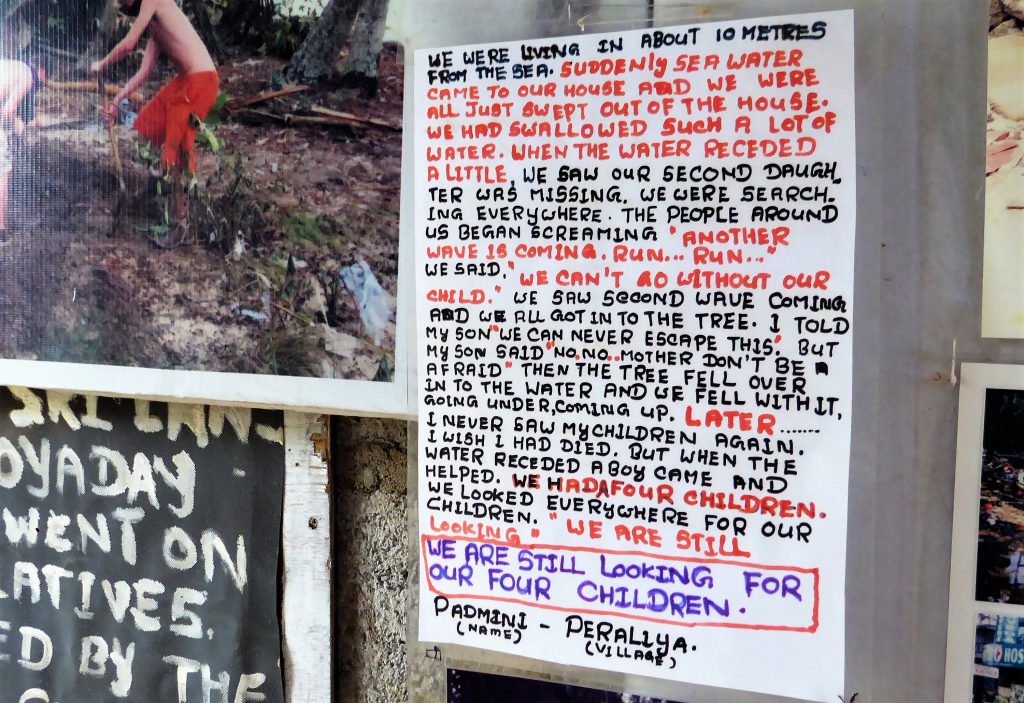 The Impressive Museum
 The Tsunami of 2004 in Sri Lanka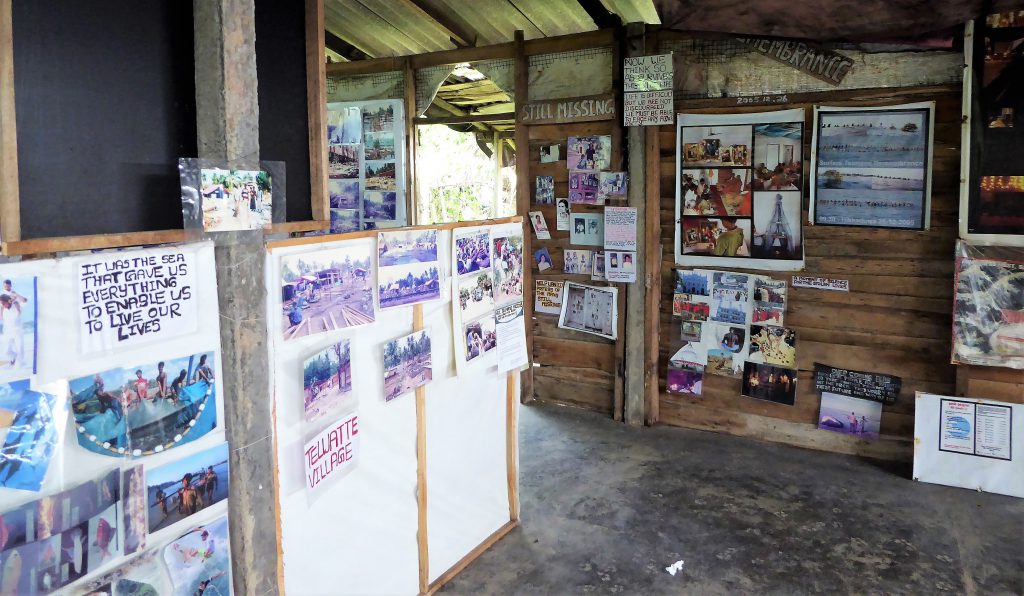 I can remember those footage on the news that day, clips of Dutch tourists that were filming the flood while enjoying their holiday. The Ducht Jacky made a lot of picture and already had in mind making this museum. Years after she came back with the pictures and they made this place into a museum. She also paid for the house that is build next to it, the house the lady now lives with her husband and newborn child. The woman told me that jacky had mentioned the disaster that hit The Netherlands once and musea that show that, to remember! It's true, we had a flood in the province of Zeeland in 1953. At this time there are more musea in this area that can show you a lot about that boxing day in 2004.
The museum was founded by the Dutch Jacky
I thought it was really impessive seeing all this on the exact day 12 years later. The day that everybody wants to be remember the lost families and the desastrous tsunami itself…

I saw it in the eyes of the woman telling me her story. I could see that she sometimes went back into that moment…into that moment of fear…not knowing what to do but knowing it was dead serious.. I really think that these kind of horrific events will never leave your mind… You always have that imprint on your memory…
The Horrific Story of the Tsunami of 2004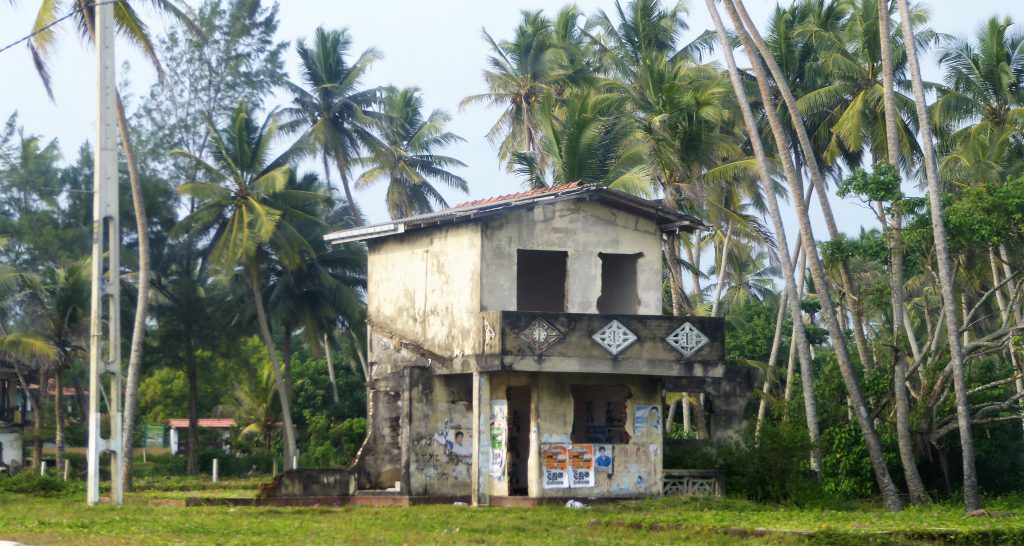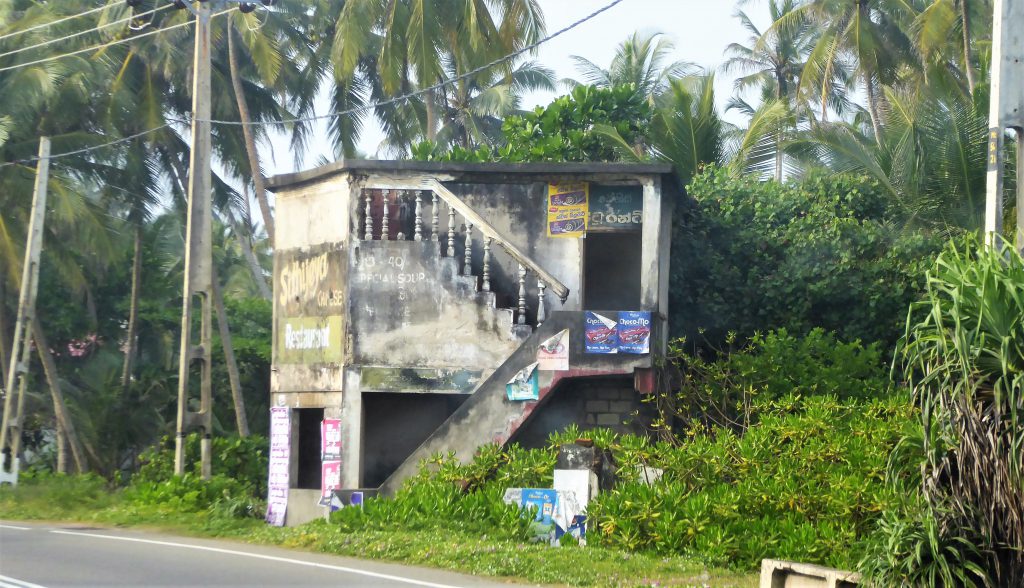 Also riding along the coast you see the buildings / houses that haven't been rebuild but also never been taken down. Those families hadn't returned.. There was a mass grave down the street and a lot of the people were buried there. It had to be done quickly because of the heat, for public health reasons.
Slowly people went back to their daily life. A lot of families gone, a lot of children were orphans.. Those housed still there… as a memory on that desastrous day in December of 2004..
Memories – The Tsunami of 2004 – Sri Lanka…
But also a lot of new buildings are realised nowadays. Some new hotels are investing in the beach area and so tourism is coming back to this beautiful part of Sri Lanka. People are getting back their convidence in nature and growing new energy to live and to build a good life!!
12 years after the Tsunami of 2004 – Sri Lanka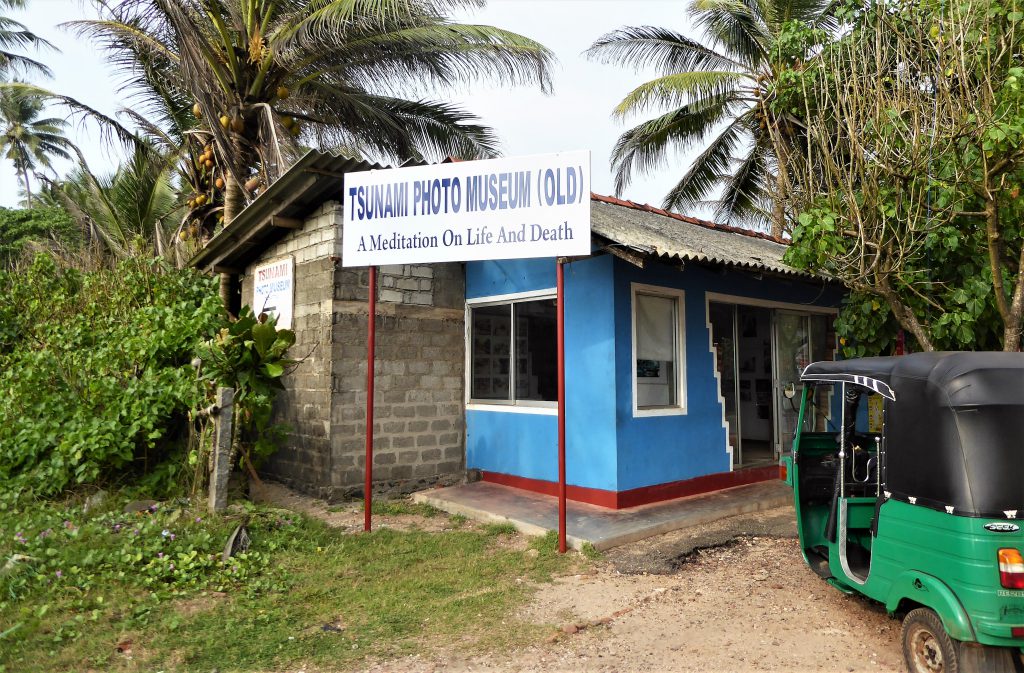 The Tsunami museum…
It once was the house of the woman that told me her impressive story
This can not be forgotten…
So many victims …. so many survivers …
It is still part of daily routines in many peoples lifes…
Sharing is Caring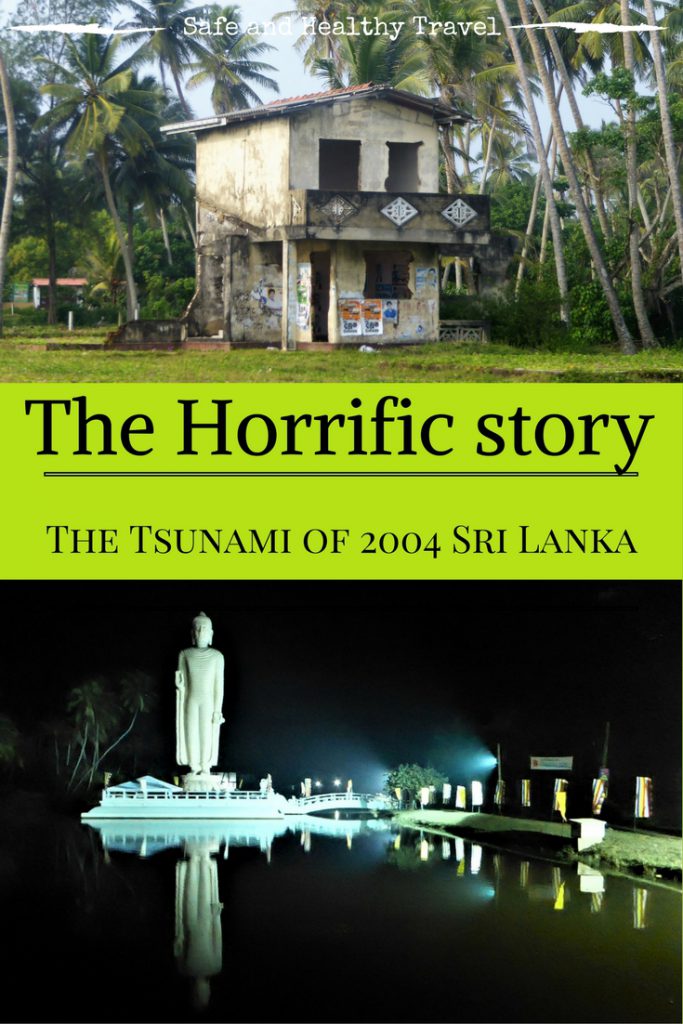 —
Do you want to read more on my Sri Lanka trip?
—
There are other stories to be read too 🙂
3 days in the Jungle of Kota Kinabatangan – Borneo Maleisië
Hitchhiking on a Shabbat in Israel
Booking Casas or Hotels in Cuba?
I hope you like traveling as much as I do and enjoy this beautiful world too!!
#Enjoy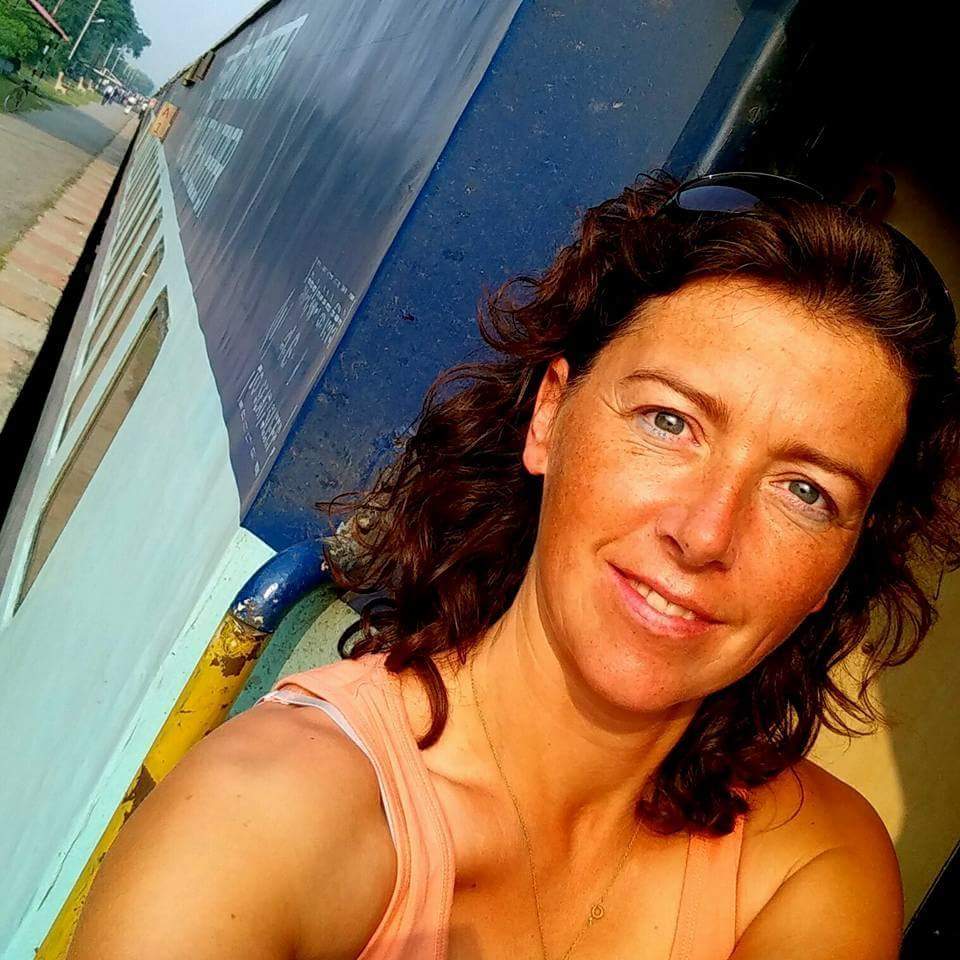 Jacomijn is een politieagent uit Nederland die jou graag laat zien hoe je veilig, actief en gezond de wereld kan over reizen. Safe and Healthy travel is a MUST