New Shangrela Beach Resort – Ambalangoda, Sri Lanka
One of the last hotels I had was Beach Resort New Shangrela Beach Resort in Ambalangoda, Sri Lanka. It was a great hotel which offered all the luxury I wanted…exept for good internet but I was used to that by then during my trip in Sri Lanka.
Hotel New Shangrela Beach Resort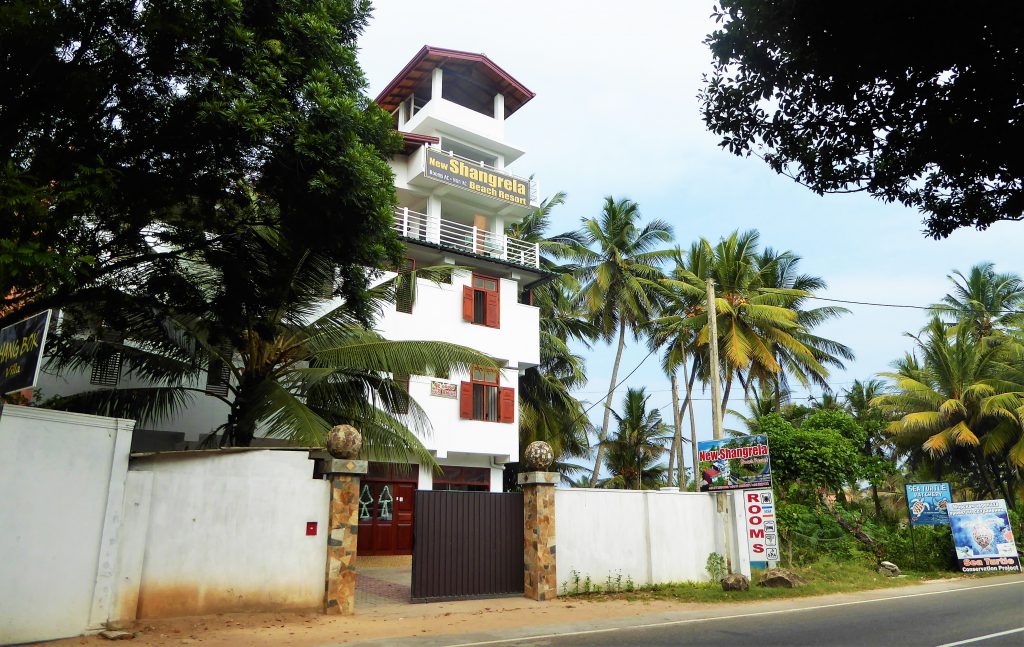 Hotel New Shangrela Beach Resort is a new hotel and so its very clean and nice! It is very modern and has a nice Sri Lankan side of it. I really liked this hotel as most of the hotels this far were more local and less clean 🙂
Voor de Nederlandse versie van New Shangrela Beach Resort
The other hotels were good too but some were old and so not that clean looking anymore. And as I noticed in the rest of Asia also, they don't clean that much above their head…where mostly all the web of spiders are. But this one was really clean and nice! The shower was the best! I  loved to have a hot shower with a good solid showerhead. The bathroom was really nice decorated and a very nice finishing on all the construction.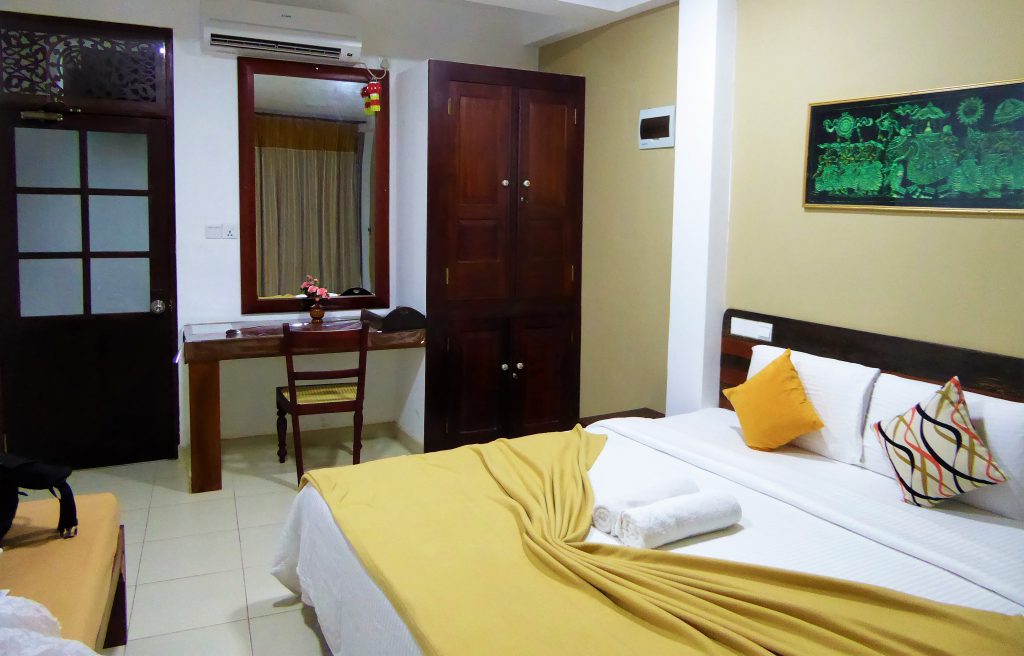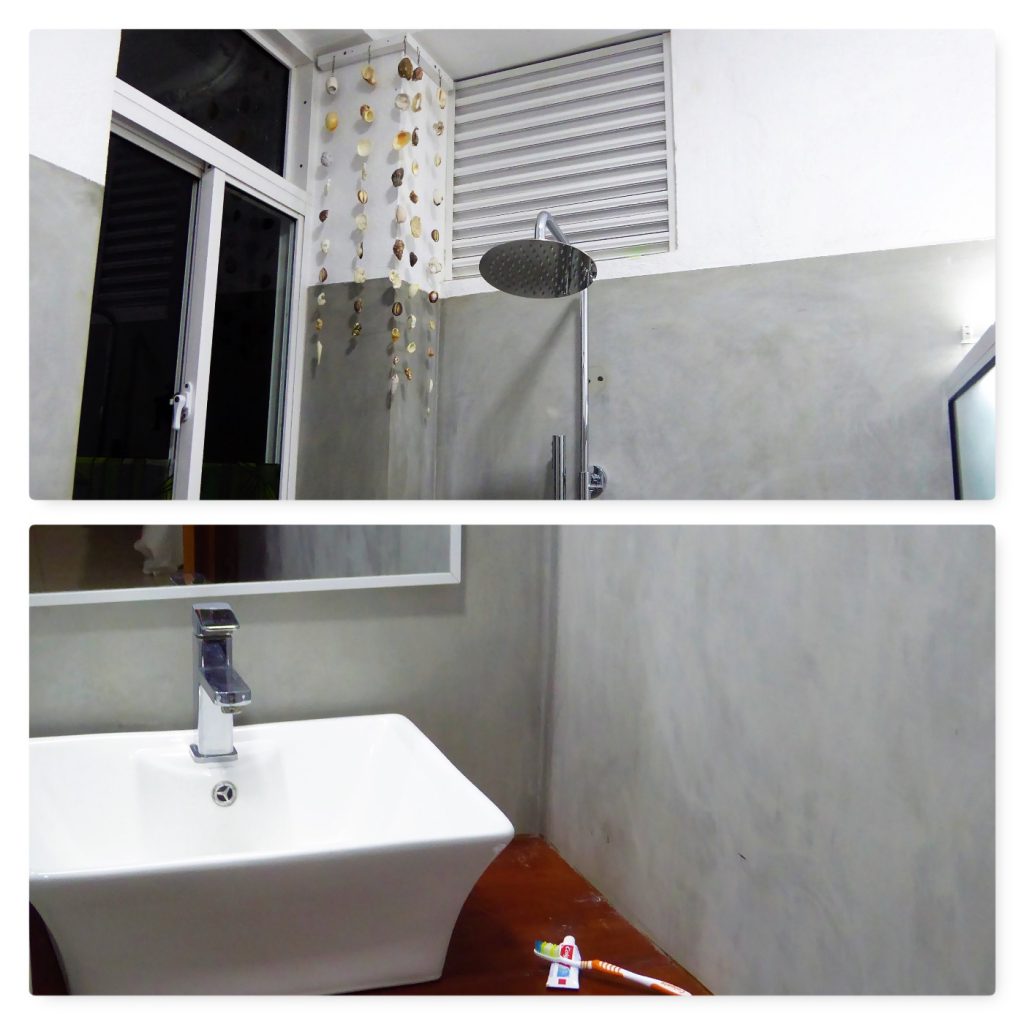 The business is really a family matter. If you come downstairs you are in the livingroom of the family. You can come and sit down at the father, mother and daughters, you are almost part of the family! Father has all the answers for you and if you  need something don't hesitate to ask!
Balcony – New Shangrela Beach Resort
Every room has a nice balcony with view on the backside. Through the palmtrees I could see the ocean! You also see the turtle hatchery. A real beach to lie down isn't available but you can walk along the shore. There is a small bay where the locals do swim, it is a safeplace for children to enter the water.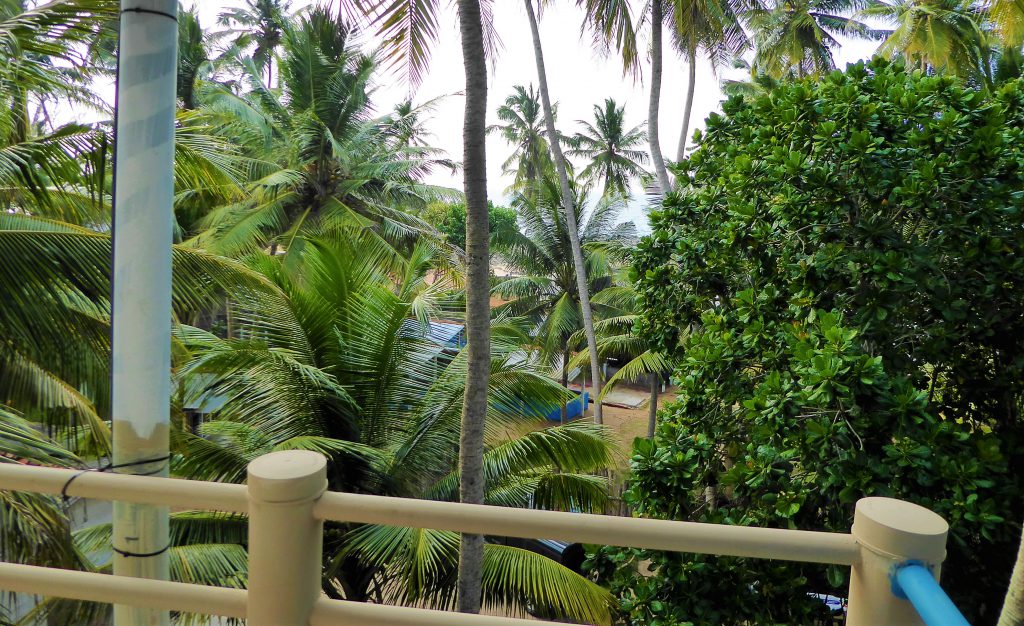 I didn't see any lounge chairs to relax at the beach though. But they are building a large hotel/resort/restaurant just next to this hotel. I do think that would be great to get a drink en relax at for some time. It looks like a swimmingpool with a nice view is going to be there in the near future.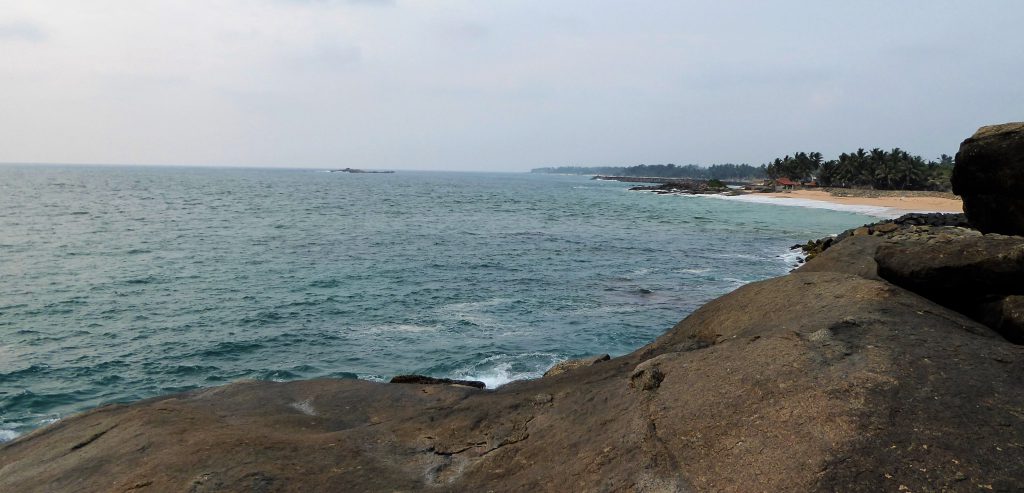 Roofterrace – New Shangrela
The roofterrace is a great place to get your breakfast and dinner! You get a great view over the ocean and the lighthouse just next to it. You can't actually see the ocean but you'll hear it and can enjoy the green of the palmtrees in between the resort and the beach. On the other side of the resort is the street and lots of houses. So no boring moment on top of this hotel!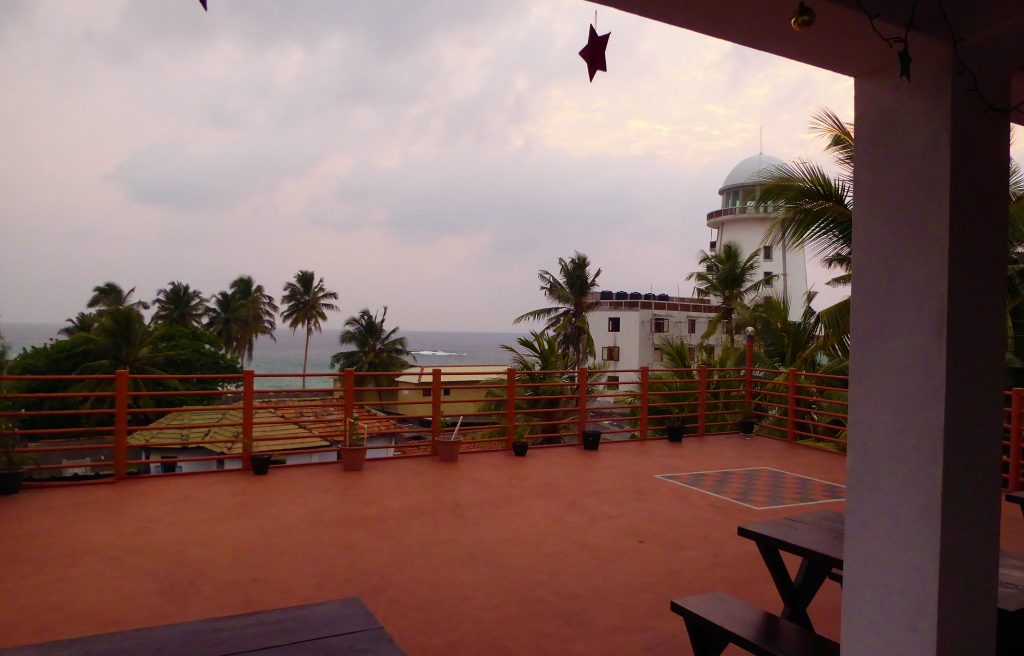 And well… if you have the roofterrace bu yourself what better way to use it then to do some poses and get a nice evening workout!! #yoga
I did got this great picture because of it.. This one is take by the cook who loved to spend some time to try to get me on the picture with the lighthouse in the background.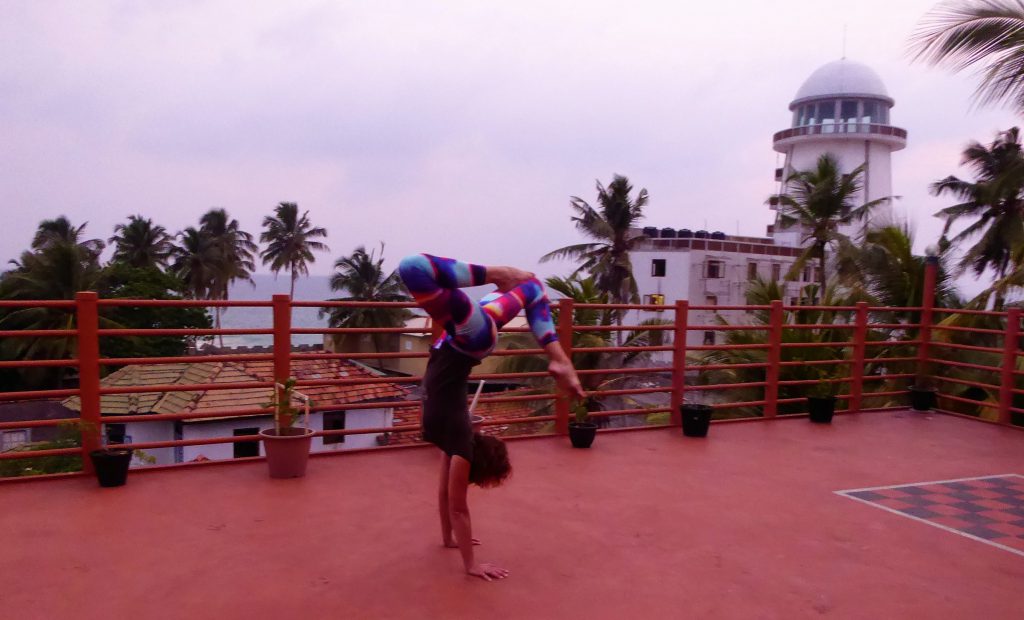 Internet – New Shangrela Beach Resort
Sri Lanka has enough for the tourists, it is well adapted in means of hotels and luxurious ones.. But they are not used to having internet all over the place, as we do. So when you are traveling Sri Lanka you need to skip some online time and really be in Sri Lanka.. which is not bad while traveling! But to keep your family posted and followers too ofcourse I could use their livingroom to use the WiFi, connection is the best there 🙂  
Turtle Hatchery behind New Shangrela
Directly behind the hotel is a turtle hatchery. Most of the turtles are being relocated directly after being hatched but the SriLankan law prohibits this. The female can only be released after 3 years, when they are strong enough to live is their theory. This would prefend extinction.  The percentage that is female out of all the eggs is really small and it is hard for them to survive those early times.  This hatchery shows some different kinds of turtles like the leatherback, green turtle and the hawksbill.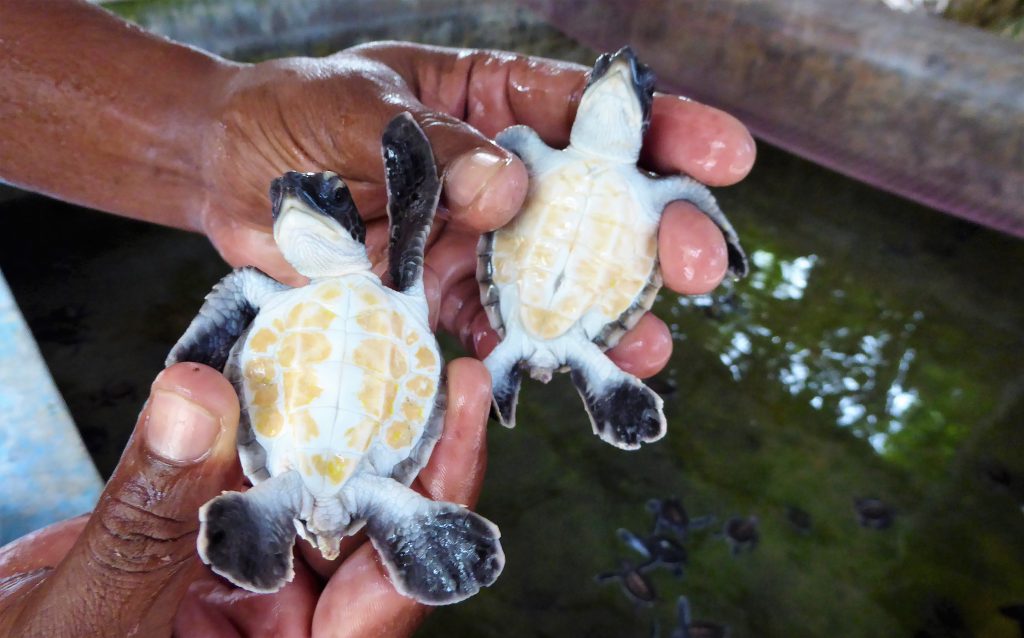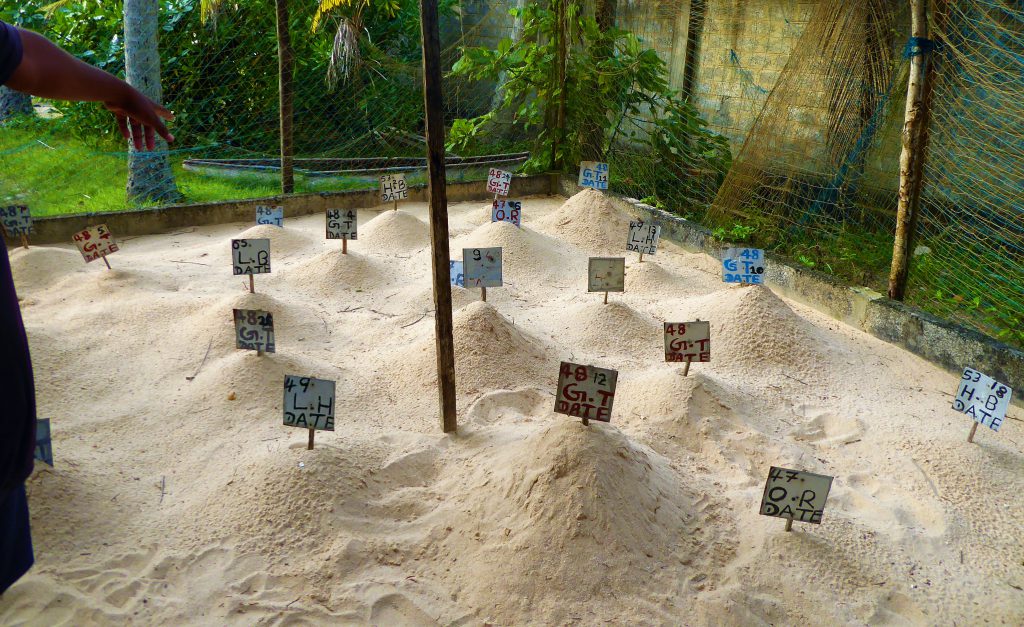 Location New Shangrela, Ambalangoda
The hotel is situated along the road in the village Ambalangoda and I can imagine you never heard of this place. To get to Galle, a famous place where we can see a lot of Dutch influences, ou need to drive for an hour. So a really good idea for a daytrip. Also going to Mirissa is a great daytrip. You can get the boat there to go and spot some whales!! It is 1.5 hour drive.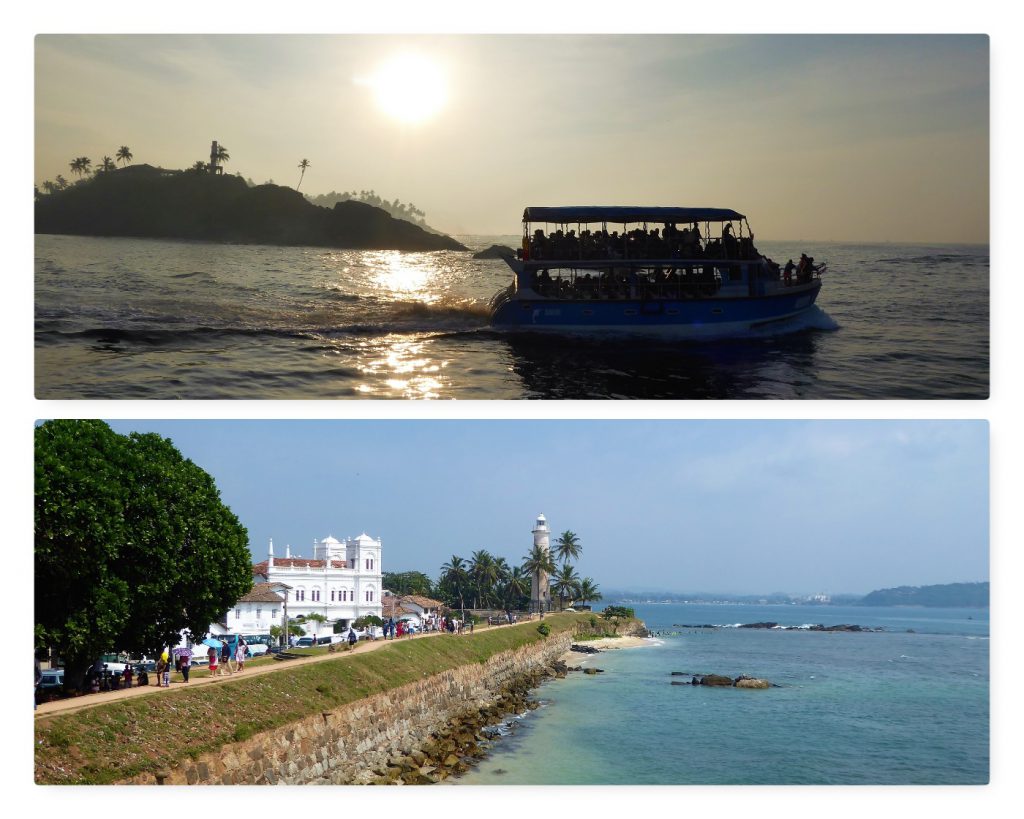 You can not miss to go spot some whales!!
And the place Galle is a must visit too!
Surroundings of Ambalangoda?
—
Hotel New Shangrela Beach Resort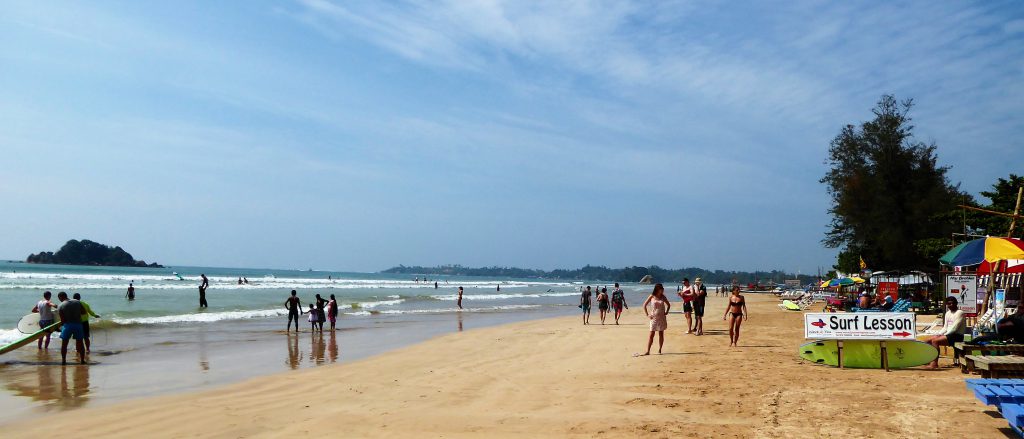 At the hotel next door or at a resort in the area you can enjoy the beach! If you drive to Galle you'll pass several nice beaches with lots of oppurtunities to relax for a day. You can rent a lounge chair and even get a surfing lesson. It is a bit more touristic and less authentic but for a day of relaxing and pampering yourself it's good!!
At this part of Sri Lanka, and exactly this beach, the tsunami hit Sri Lanka on boxing day, 26-12-2004. I visited this part on this day in 2016 .. All over this part there were remembrance ceremonies. To show me some more about this day my guide brought me to a musea and the lady of the house started telling me her horrific story about that day.
The traditional fishers of Sri Lanka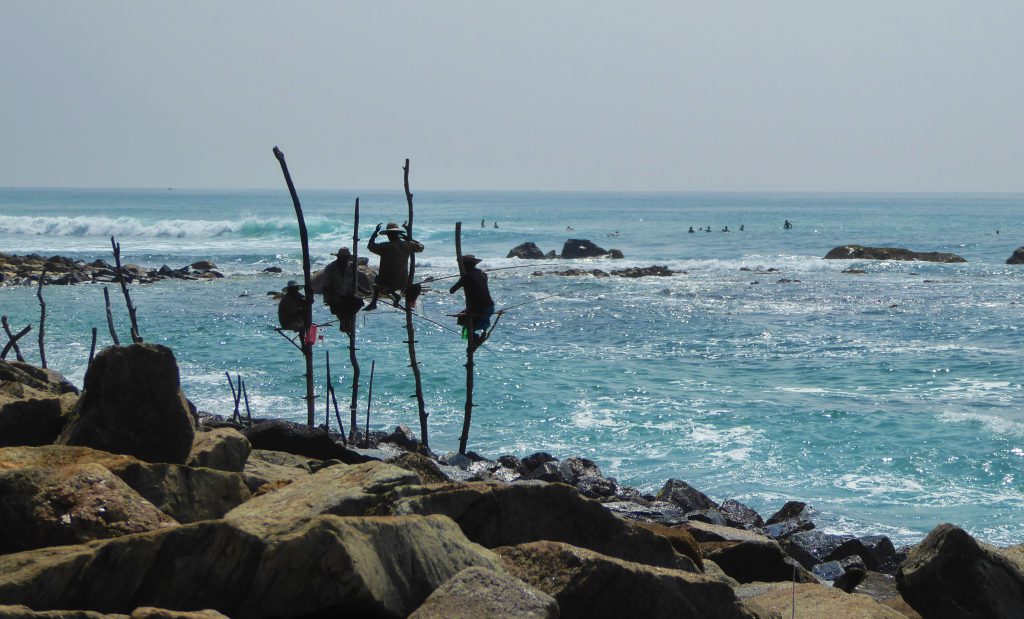 Where lots of tourists are you'll see these traditional fishers also.. So they are not really fishing for fish…but for some money.. Well… I did like this photo!!
It is really nice to see all the different masques. It is about 15 minutes drive in the direction of Colombo. It is a musea with a wide variety on masques and background stories on this culture. They sell also masques, newly made but also some old ones. If you are interested you can go into their workshop and see them working and carving. They also have a nice shop for some gifts to bring home.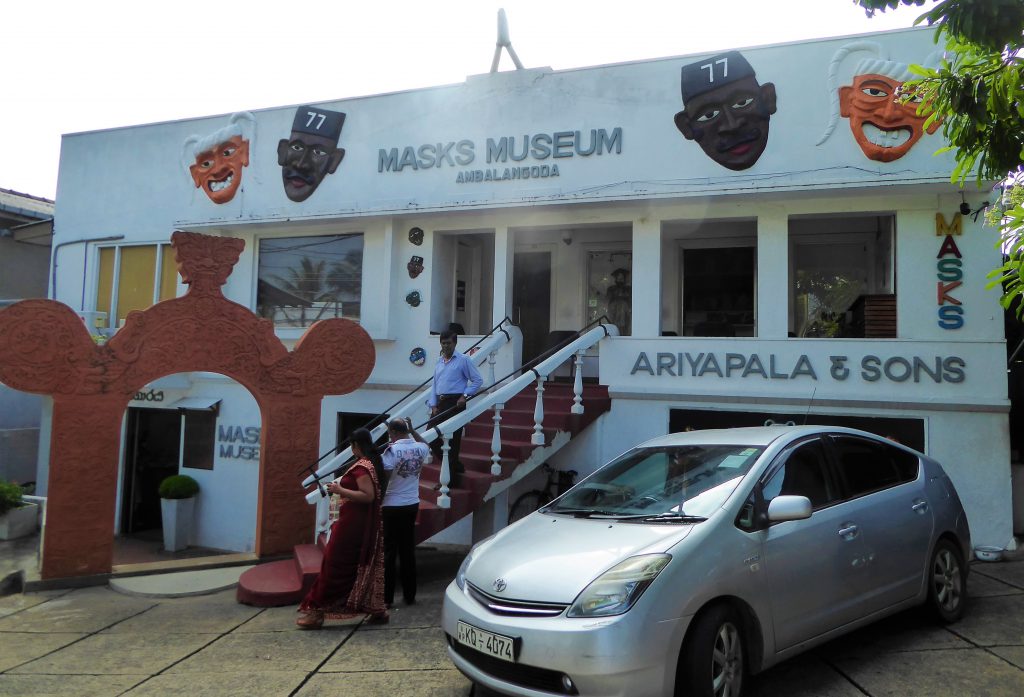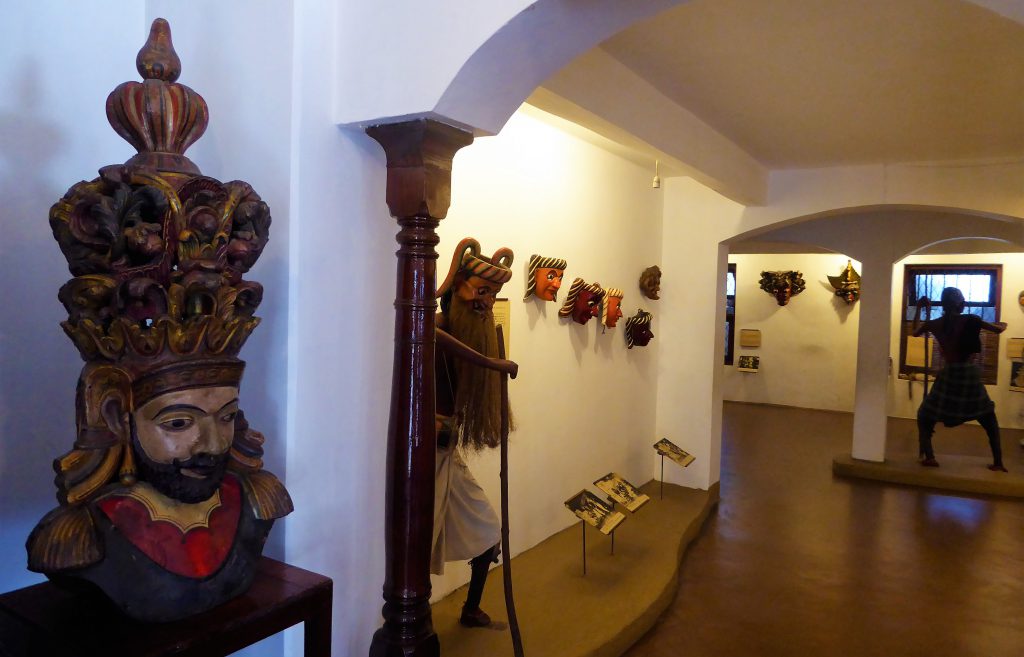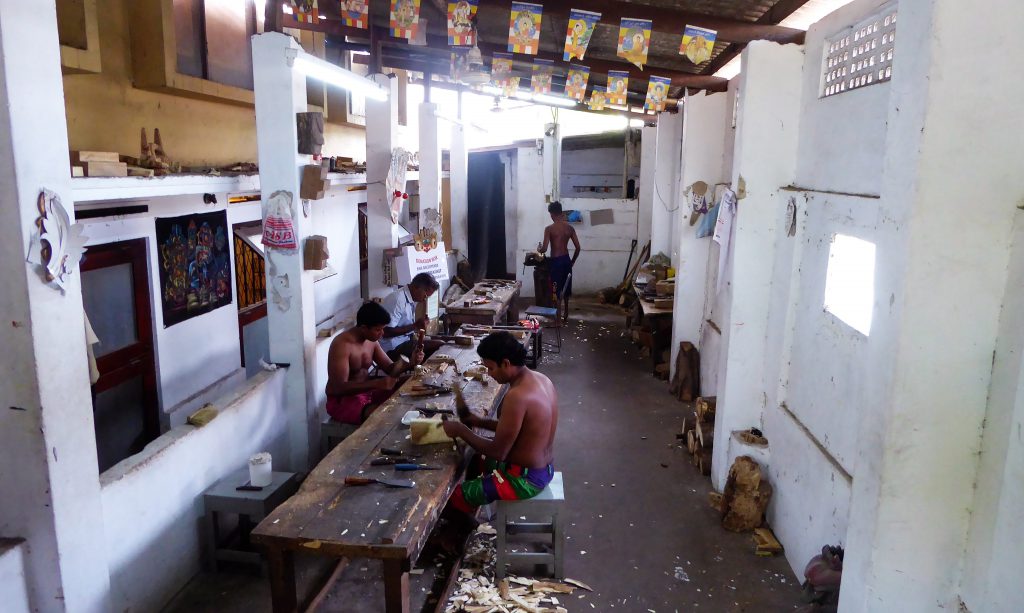 There are different options to go on a boat safari in the area. There is a wide area of mangrove and to explore this unique area is great!I really loved spending a afternoon on the water and searching for animals and especially birds!! I took this trip on the Madu River.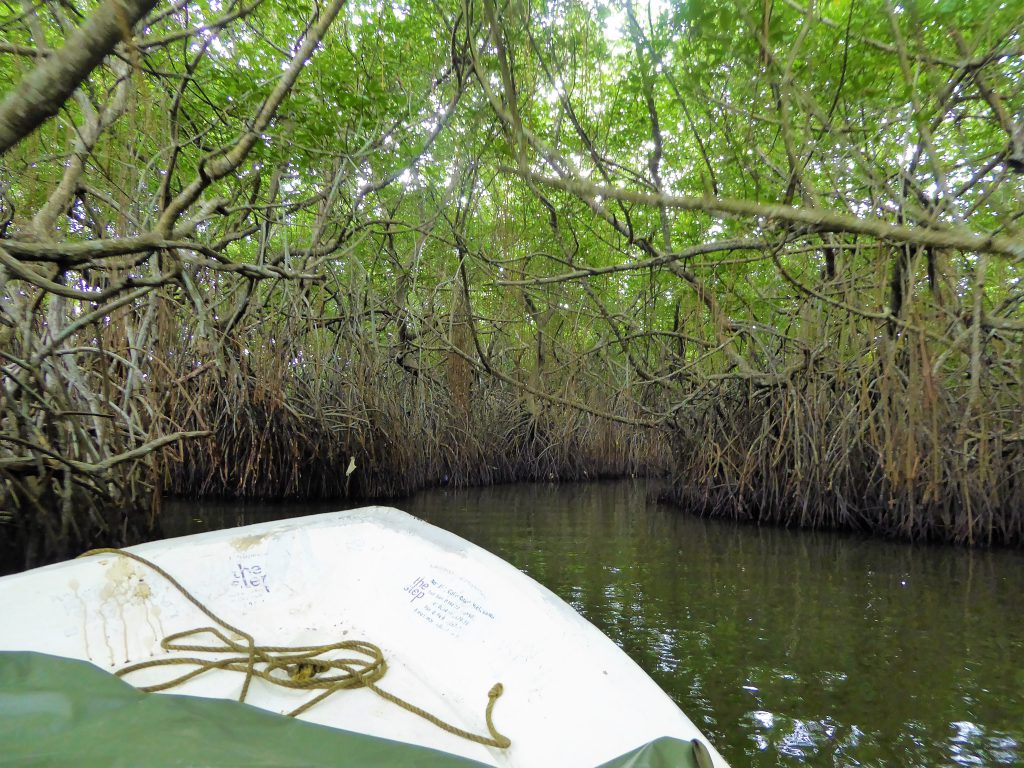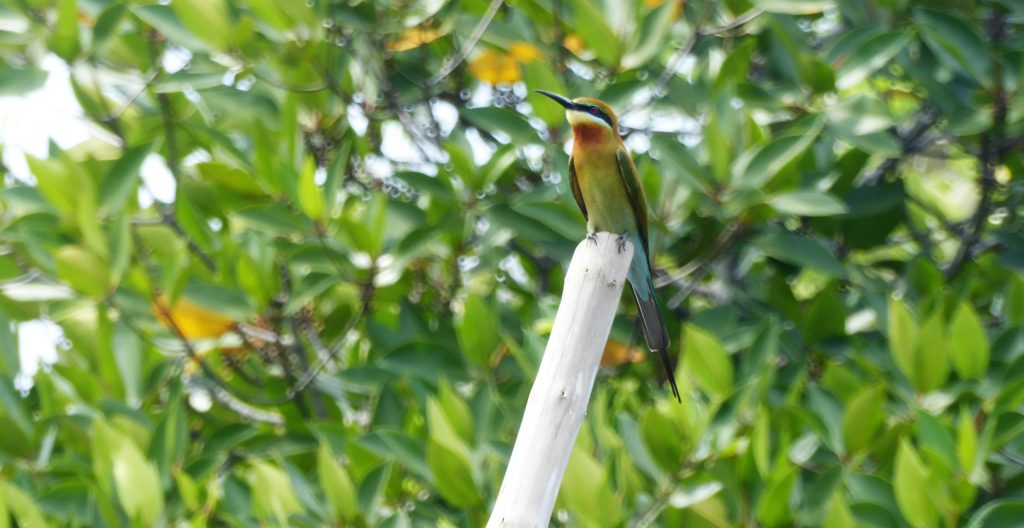 Bee Eater, don't you love this colourful bird?
You can book these trips with the owner of New Shangrela Beach Resort. He loves to help you and give you advice! He obviously knows his way around!
This hotel is situated just outside the touristic area of the beach. For  me a reason to go here and enjoy the local atmosphere. I had some great conversations around the hotel with locals, you want to know more about the country you visit too right?
Would you love to stay here too?
I can get you in contact with my local travelagency! I do like to arrange things locally without a western compagny or travelagency.  I got in contact with my local agency through Facebook 🙂 Would you love this too? Contact me!!

Would you like to share this post?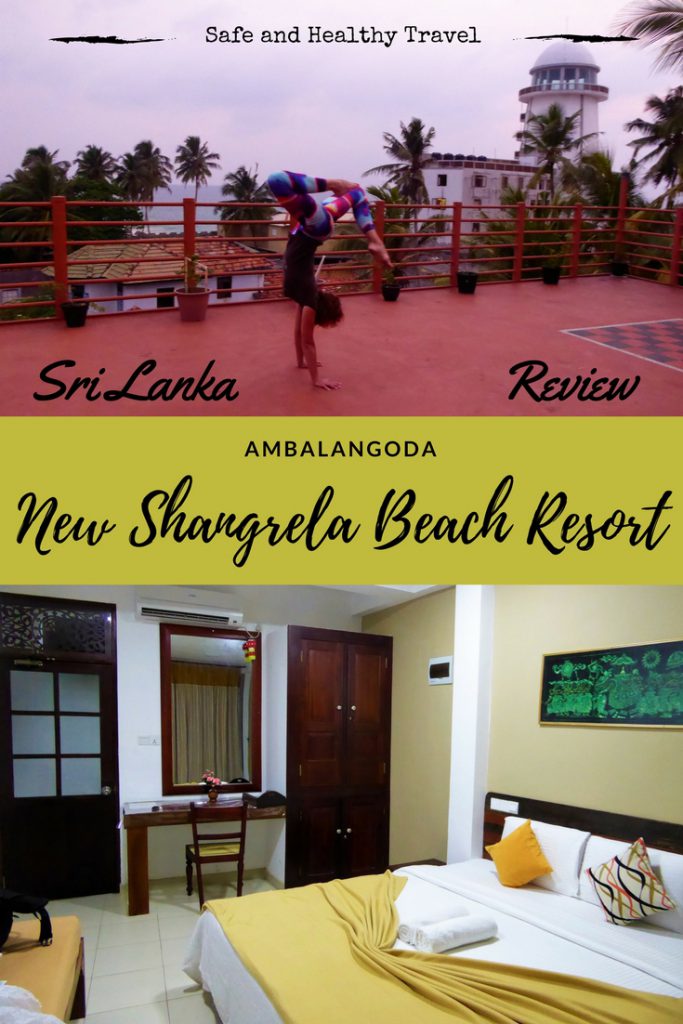 —
Want to read more about my Sri Lanka adventure?
—
Interested in some other adventures?
Having dinner with locals in The Gambia – ResiRest
3 Days Roadtrip Eifel – Germany
Crossing around the Sanddunes of the UAE
Or can I inspire you to come to The Netherlands?
I hope you enjoy this beautiful world as much as I do!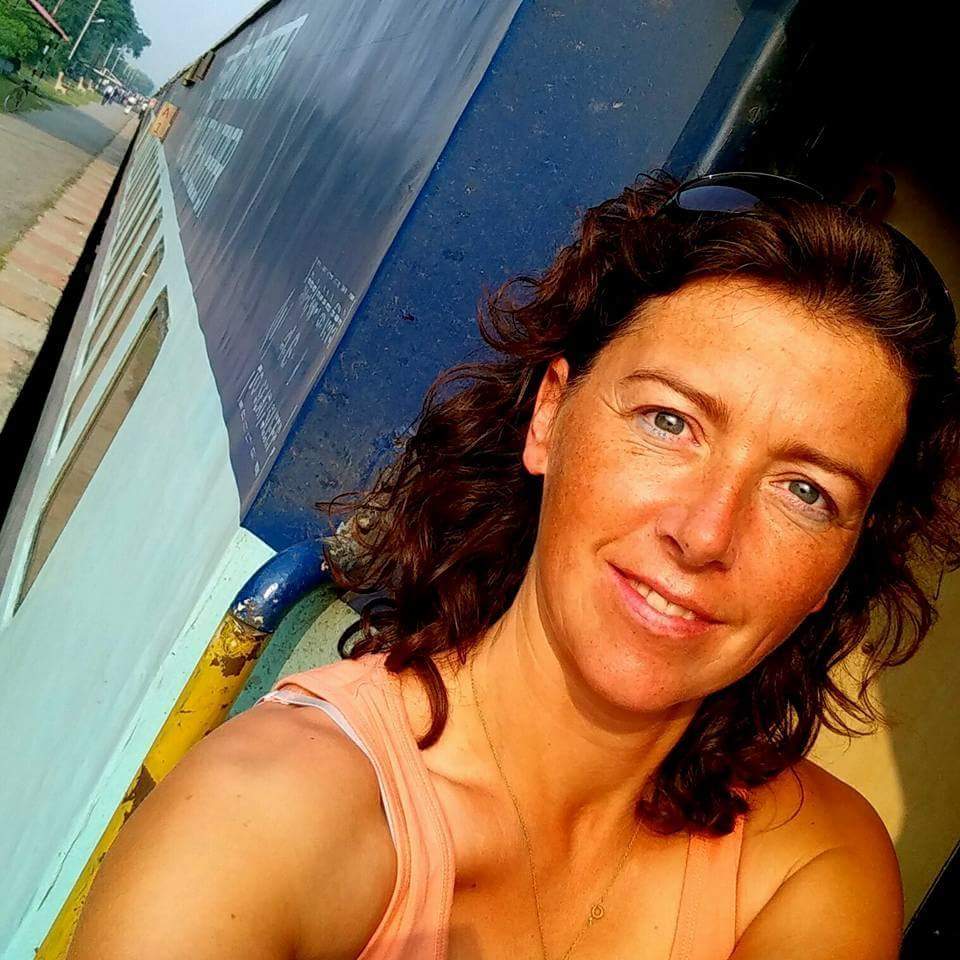 Jacomijn is een politieagent uit Nederland die jou graag laat zien hoe je veilig, actief en gezond de wereld kan over reizen. Safe and Healthy travel is a MUST