Touring the Harau Valley on the back of a motor, Bukittinggi – Sumatra
|
I hadn't done a trip on the back of a motorbike yet so when I was in Bukittinggi it was time to do that. After the first one I immediatly desided to stay and do one more the day after. You really feel part of your surroundings on the back of the motorbike. I made some really nice pictures also….while driving… 😉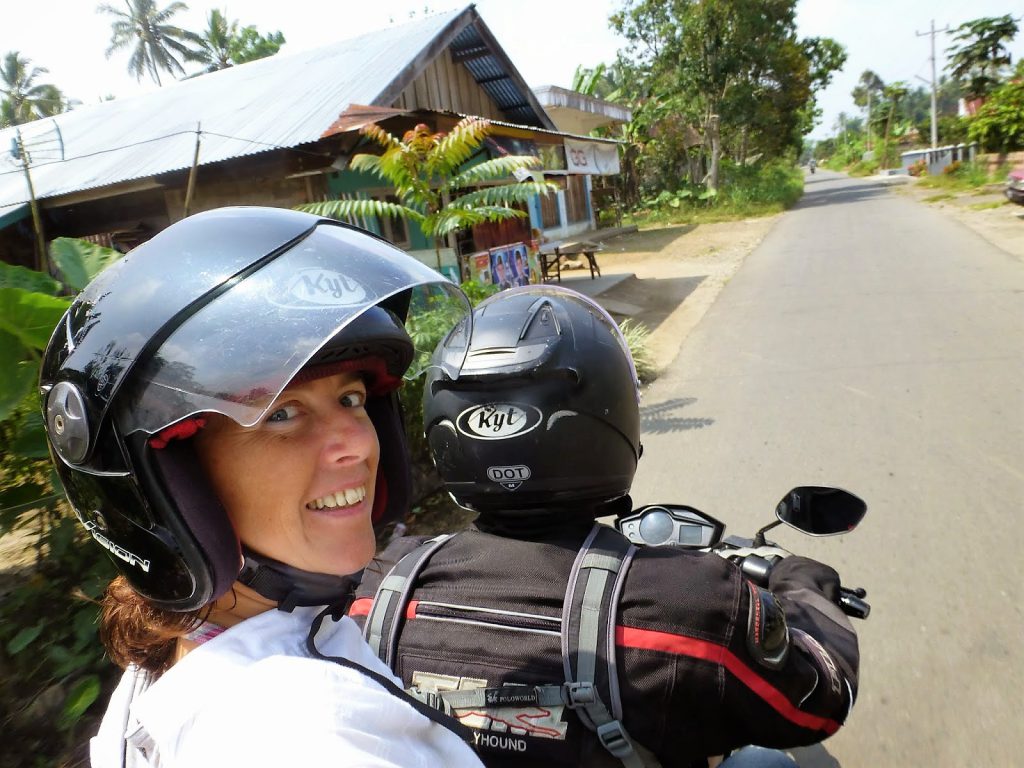 Hotel The Hills – Bukittinggi
I stayed at The Hills in Bukittinggi, but that not being a touristic hotel but a conference hotel I went into the city looking for a travel agency. I found Ronis travel,  he is located in the Orchid Hotel. They had all kinds of trips and also ideas for me how to spend my first day in Bukittinggi, walking around. So after booking a trip for the next day I went to Fort De Kock, also crossed the road to see the zoo.
I really thought that was soo sad, turned around and went away. I saw some elephants standing there, attached to the floor with chains on their feet. They couldn't hardly walk because of that. Fort De Kock has been occupied by the Dutch, that's how it got the name. As a dutch citizin I feel a bit at home here because we share a lot of history. Some negative but most of the Indonesian people tend to remember also the good things. And I believe that they have had much worse times with other nations so we, as the Dutch, were a pretty 'good' intruder, I think. Or how that can work out as good…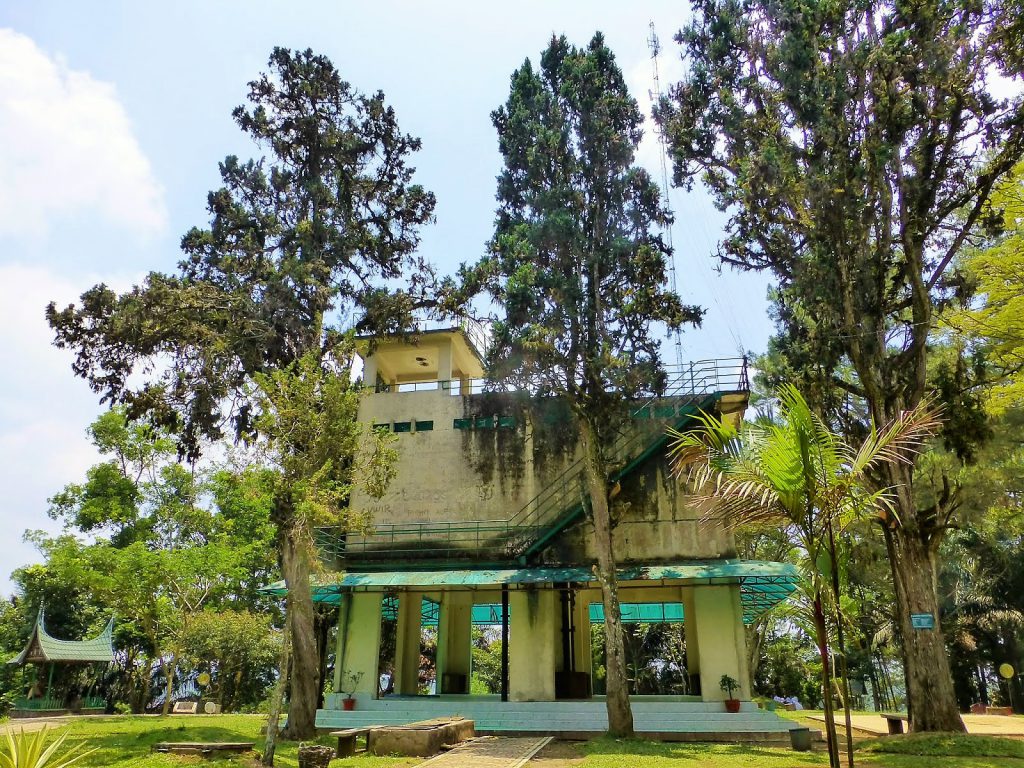 Fort De Kock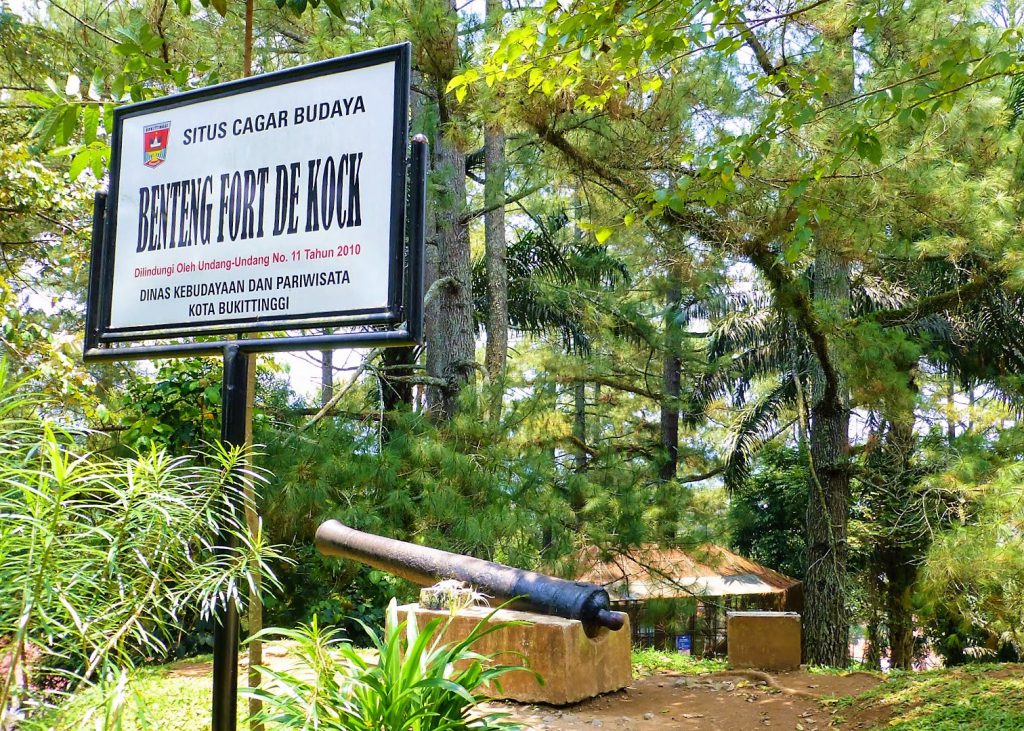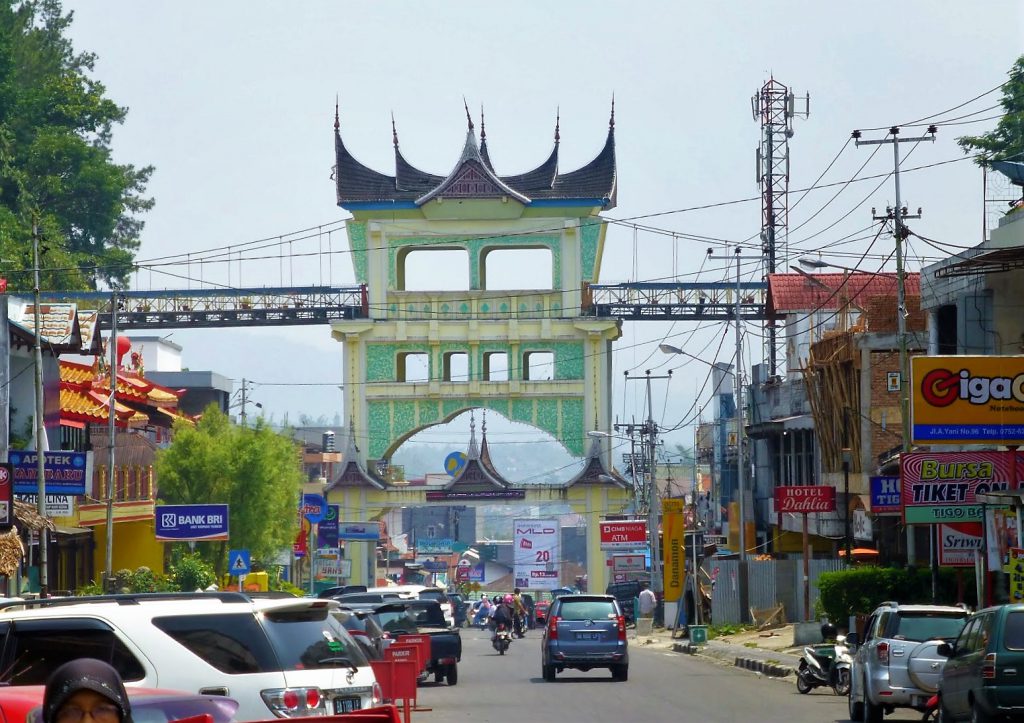 Crossing this brigde will get you to the zoo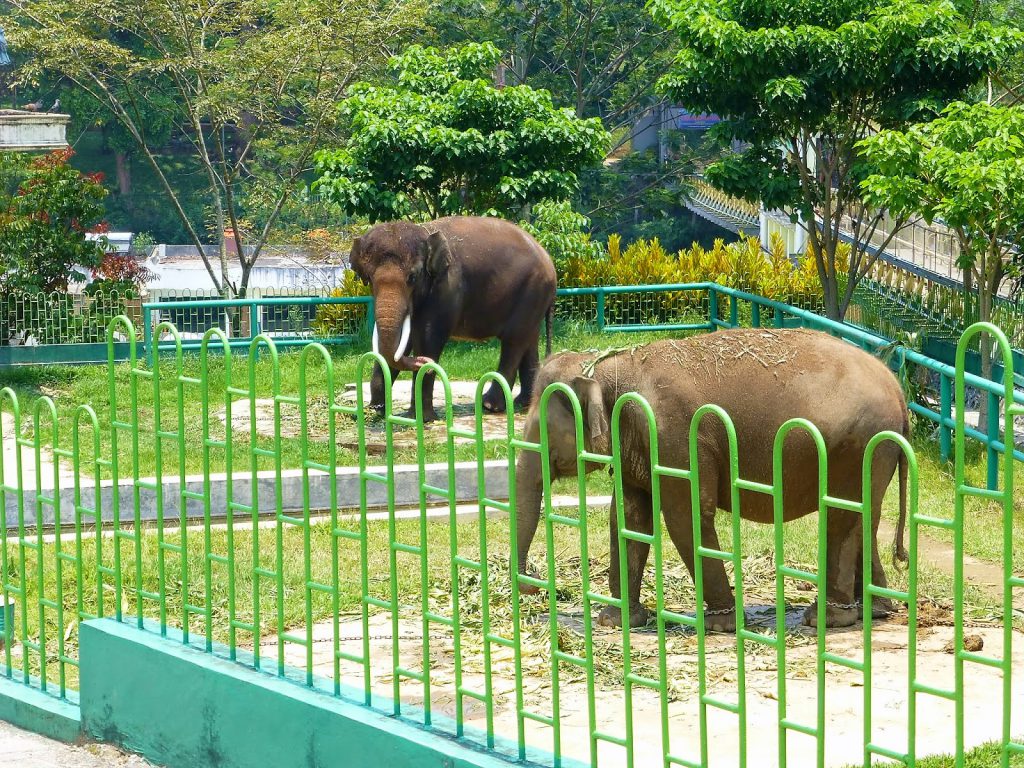 So sad….
Panorama Park – Bukittinggi
At Orchid they also told me to go to Panorama Park, you get a great view over the canyon! I walked there for a while and saw lots of monkeys. I even saw one drinking Minute Maid….the Pulpy kind ofcourse 😉 They probably stool that somewhere, another one was eating potatochips 🙂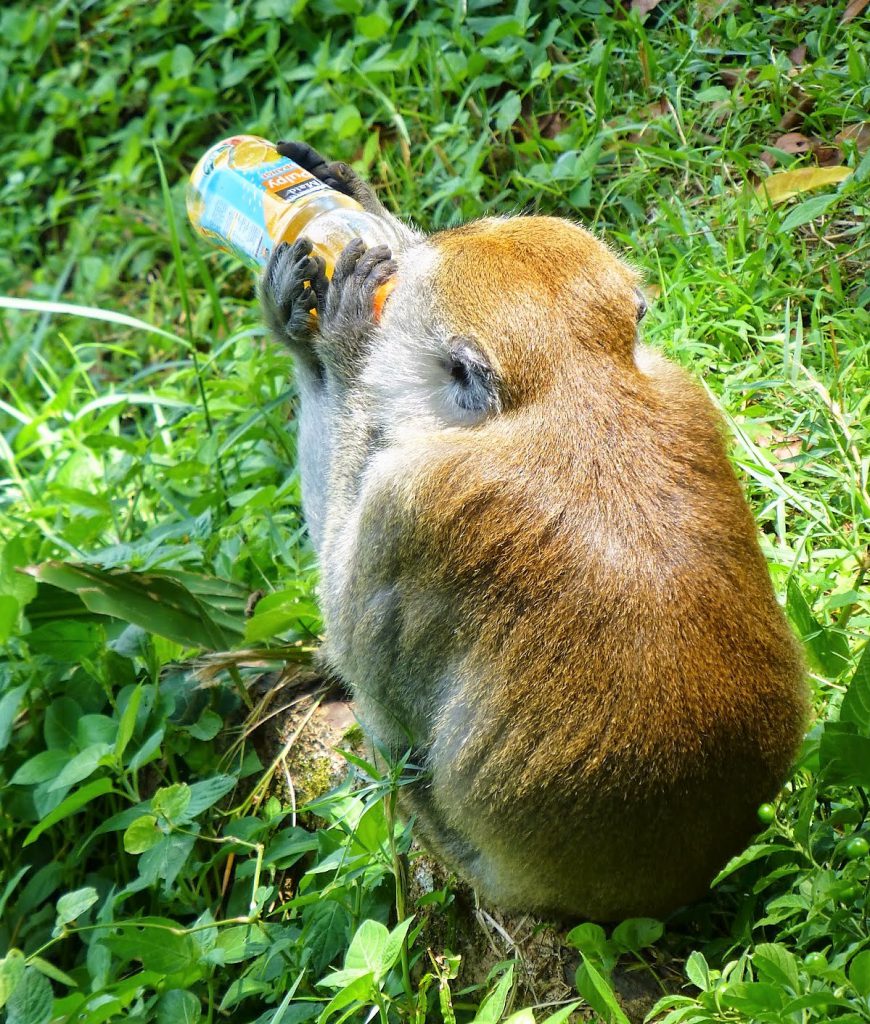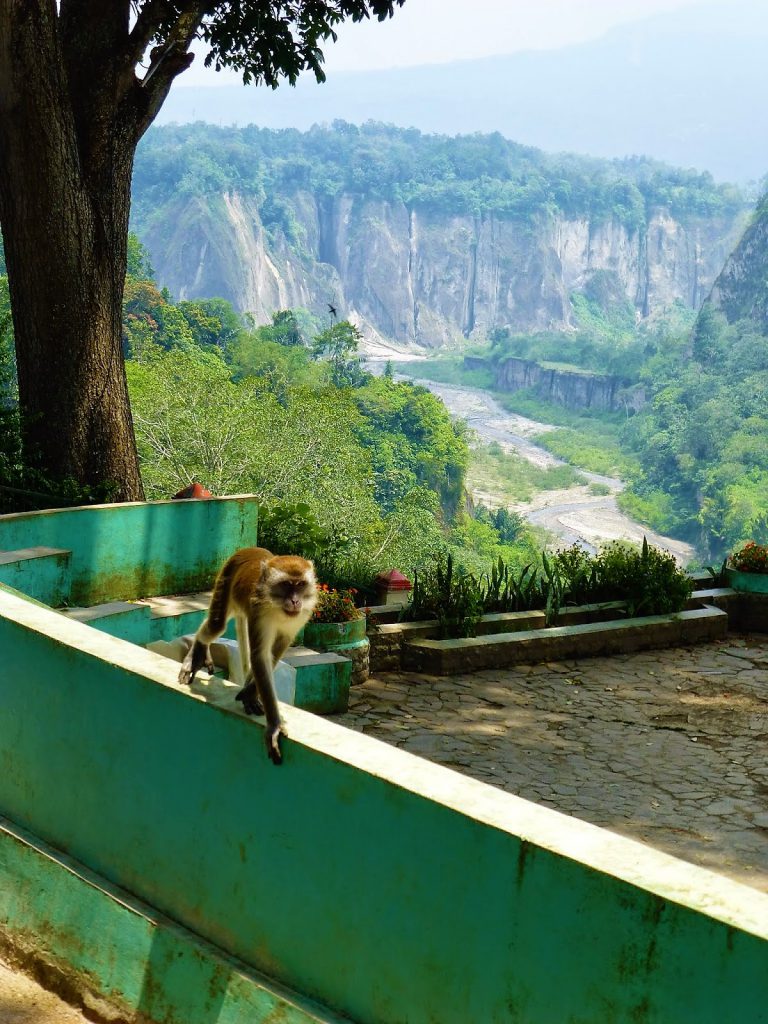 The Valley
Great View @ Panorama Park
So the  next day it was time for my trip to the Valley. My guide was An, came and had a helmet for me. I got a raincoat from the staff of the hotel in case of rain and we went of. We first drove through a part of the city and An told me about the local market. There are two, an market that goes all the way up to the square where the Jam Gadang is, see my other blog. The day before I walked that market and it was a really long one down a street, went over a bridge and got into a suburb of the city.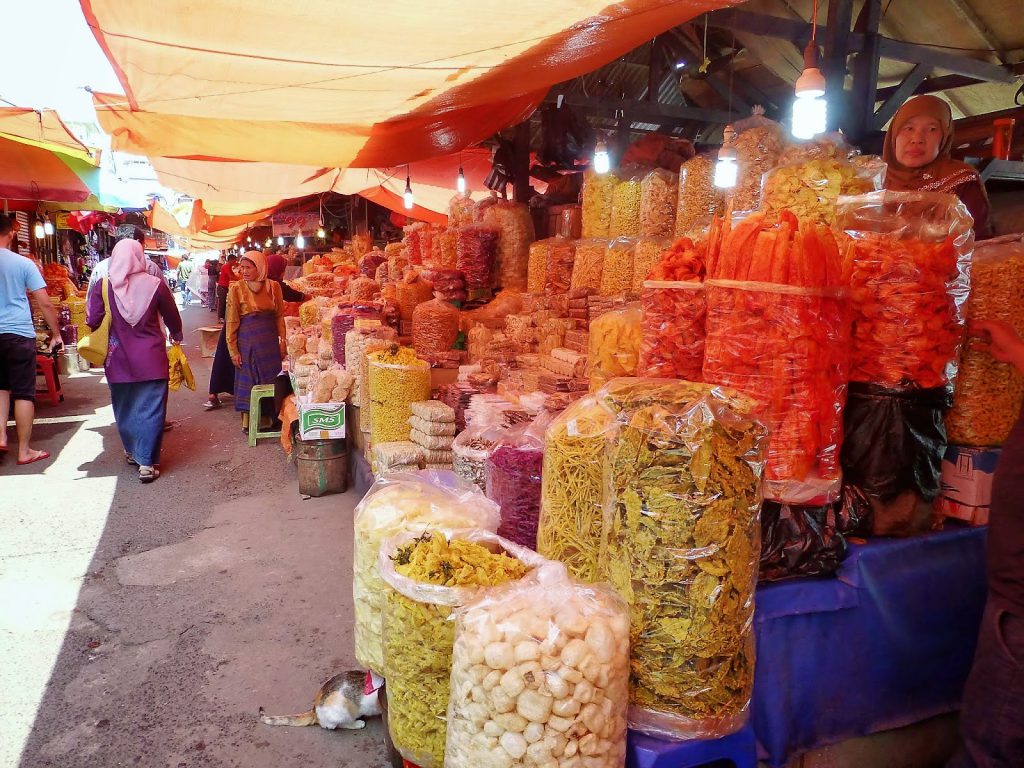 And the other one is in a street in a lower part of Bukittinggi. Both are very big markets. Everybody from the surrounding areas will come here and sell their vegetables and goods. Bukittinggi is some kind of a centre of the province. It is a really touristic place also for the locals, An told me. This is because of the cooler climate, the city lies in between mountains and vulcanos.
Two Vulcanos
When we got out of the city we immediatly drove in between the two vulcanos that surrounds Bukittinggi, one is Singgalang and the other one is the famous Marapi. They are both active. Because of all the mist and smoke I hardly got a picture, most of the time I couldn't see them unfortunately.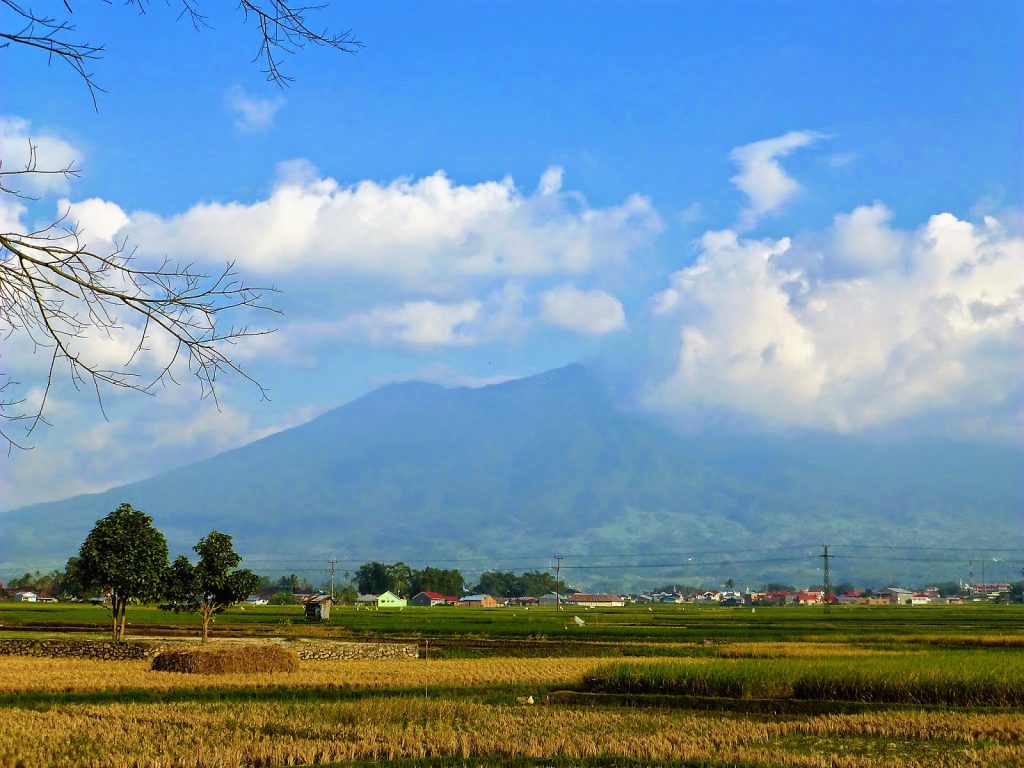 Minangkabau – Harau Valley
Rumah Gadang
At first we went to an old Minangkabau house. Also called Rumah gadang (Minangkabau: "big house") or rumah bagonjong (Minangkabau: "spired roof house") These are the traditional homes (Indonesian: "rumah adat") of the Minangkabau.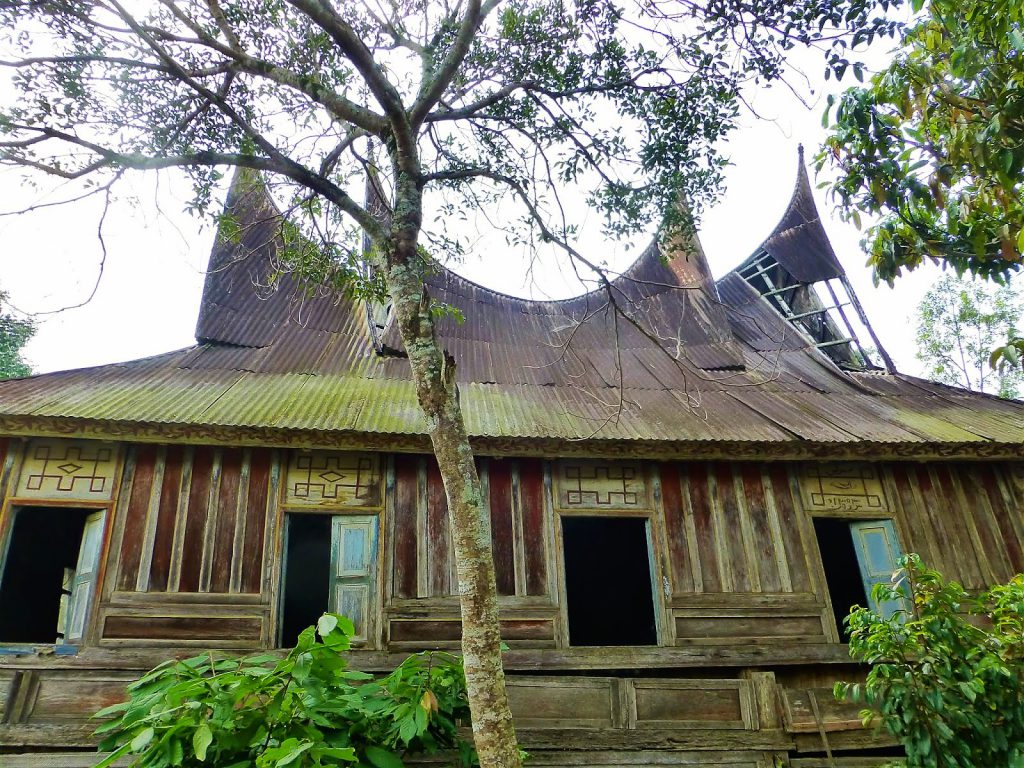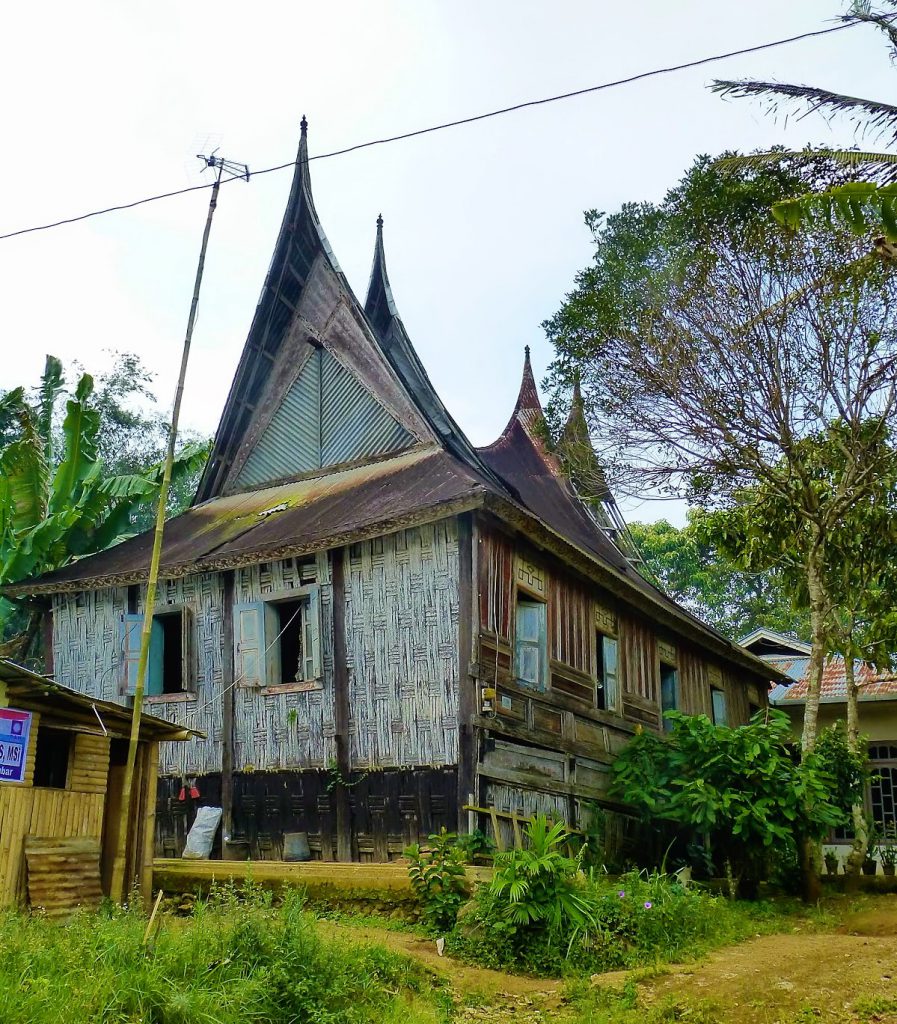 Tapioca Factory
We drove through a village where I got to see a tapioca factory as how they did it from centuries ago untill now 🙂 still doing it the old fashion way. Outside the house an old lady was peeling the tapioca and inside there was a big pan of boiling oil on a fire. They fried the tapioca in there. It was really hot in there because of that  fire. They just put a whole tree in to the fire, when it was almost burned they just shoved it under there so it would burn totally.

They made a couple of different kind of chips, I tasted them. I liked the yellow curly ones the best 🙂 My guide bought those for me, nice!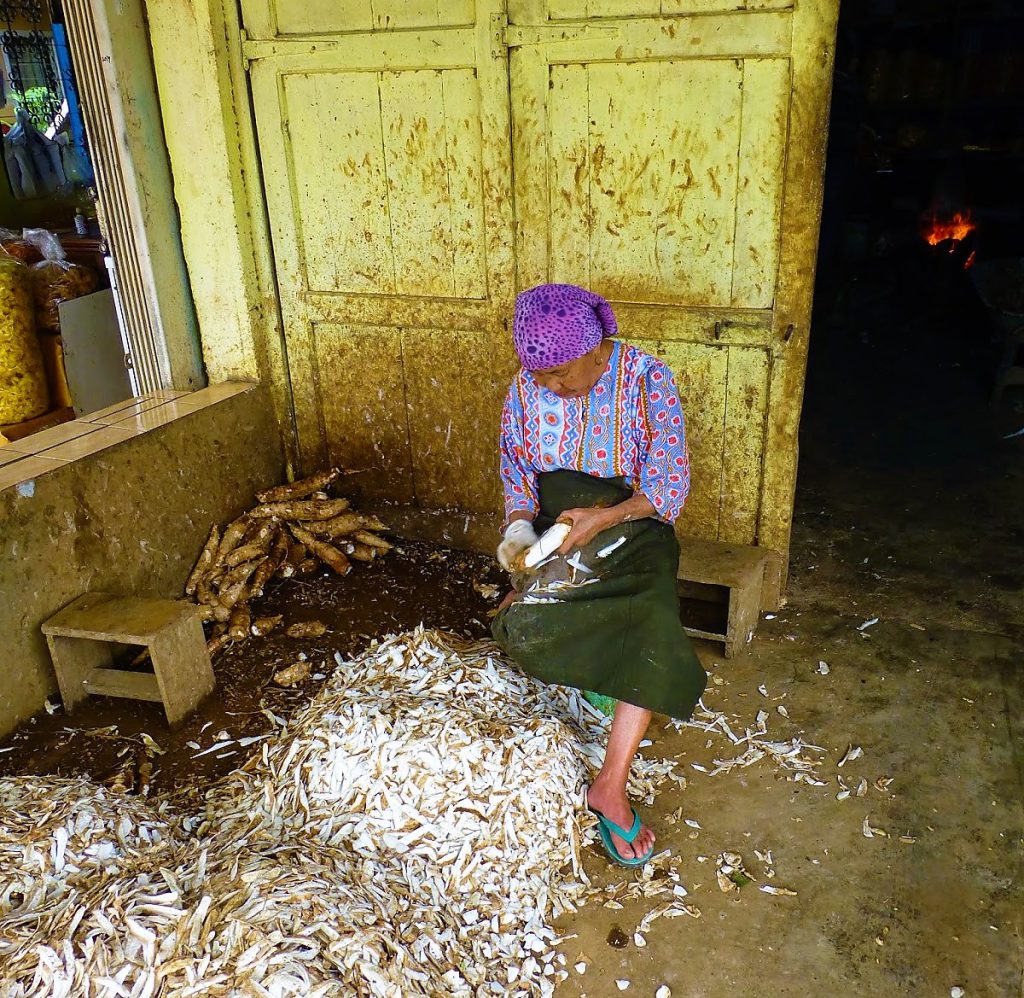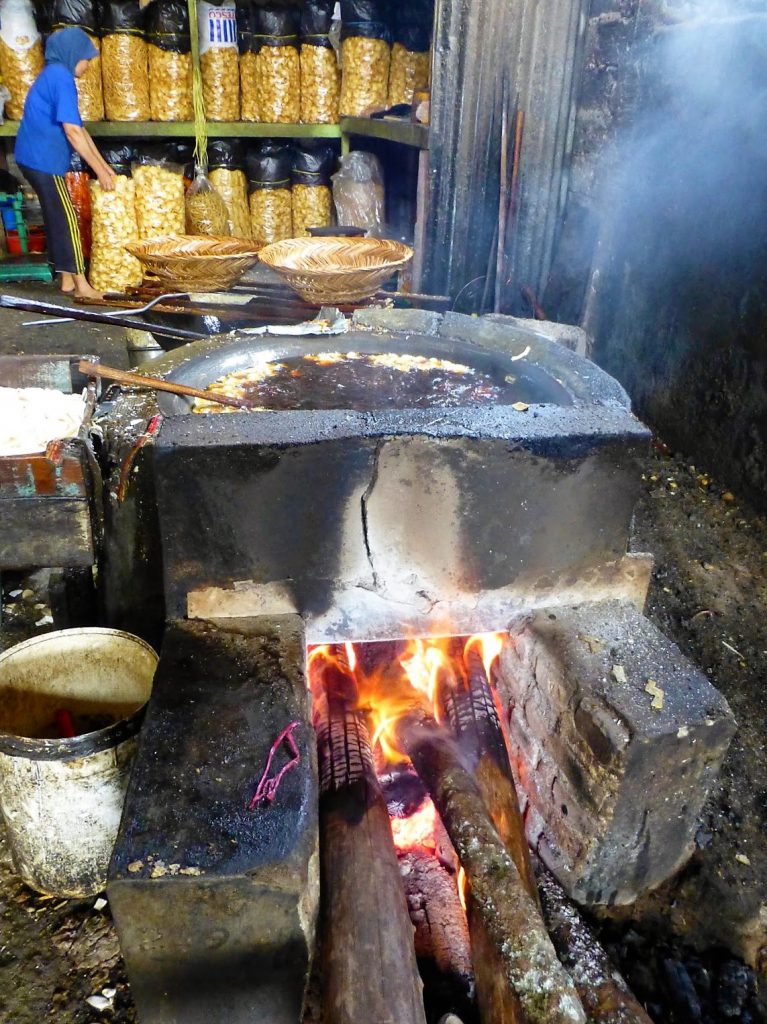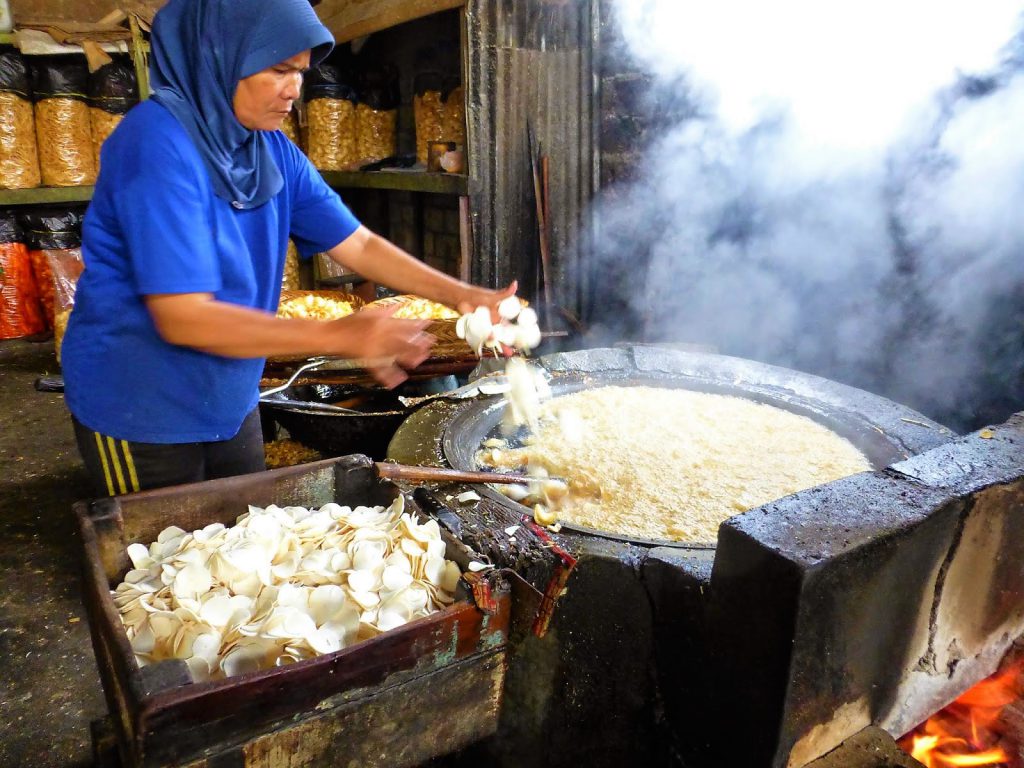 Great Scenery in the Harau Valley
We went on driving, I really liked it on the back of that motorcycle. I felt part of the scenery, much more than you would feel from behind a window. If I wanted to stop for a picture we would be standing still just a couple of metres down the road. In a car or mini-van that's a problem because you should find a spot to fit that car/van.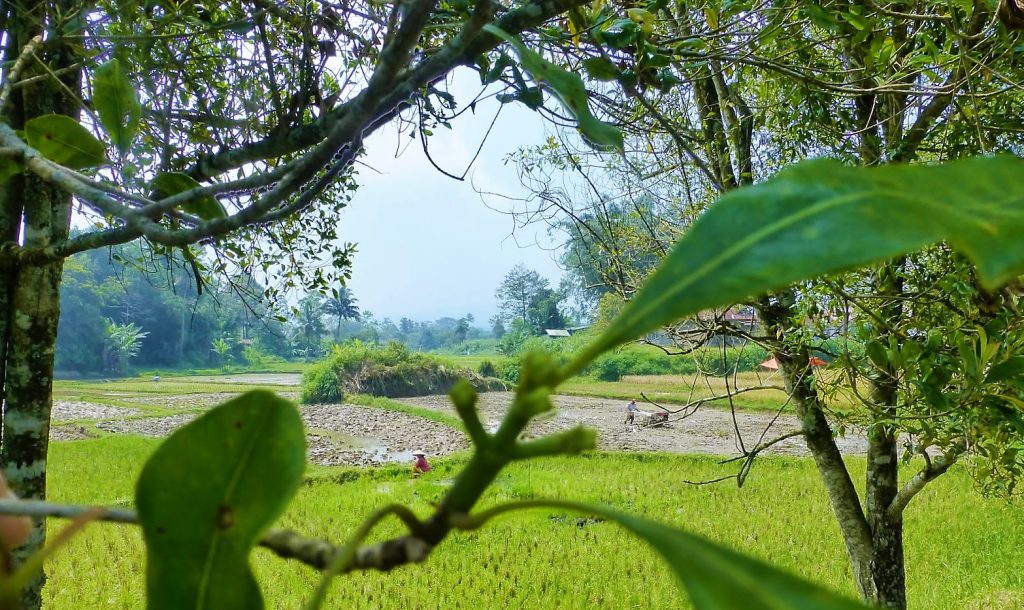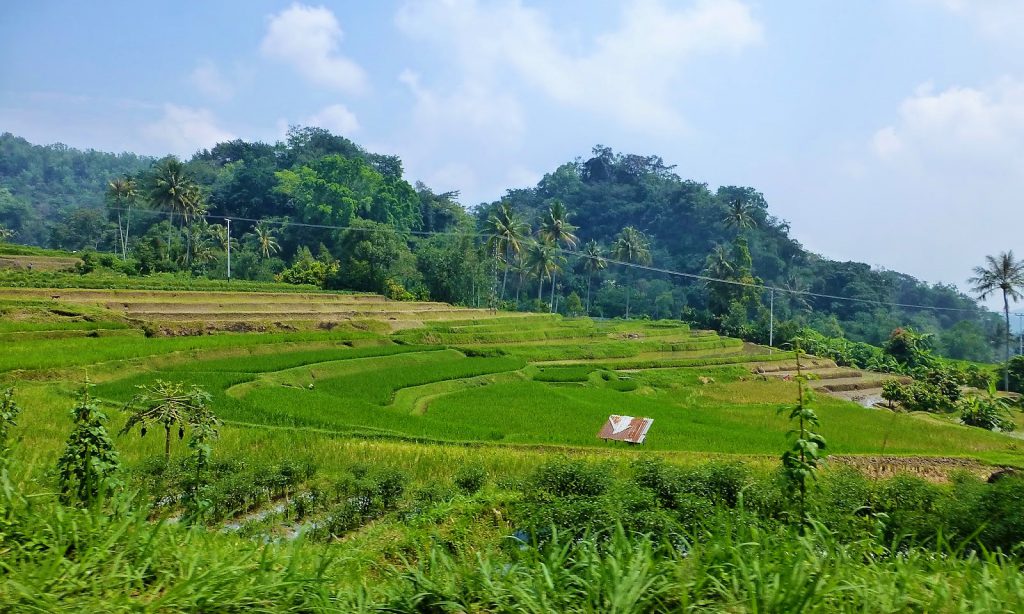 For lunch we went to a restaurant that serves Padang Style food.
That means you get several dishes on the table, you can choose to eat what you like. What you eat you will pay. And you get a bowl rice to go with all that goods. I really like the style of eating like this. I took an egg in a nice curry, a sate and a piece of beef in soy.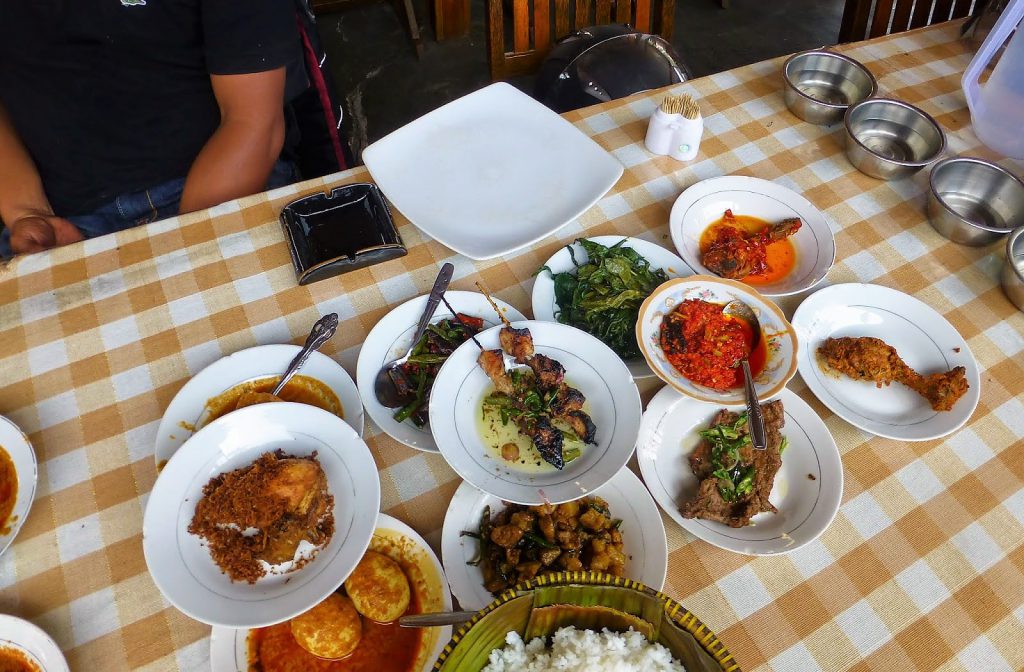 Harau Valley
When we went on driving we entered the Harau Valley. What a great area!! You drive in between the high walls of rock, it gives a great view though it was hard to get a good spot to get it on the picture 🙂 It felt great sitting on the back of the motor and be able to watch the scenery change at every curve.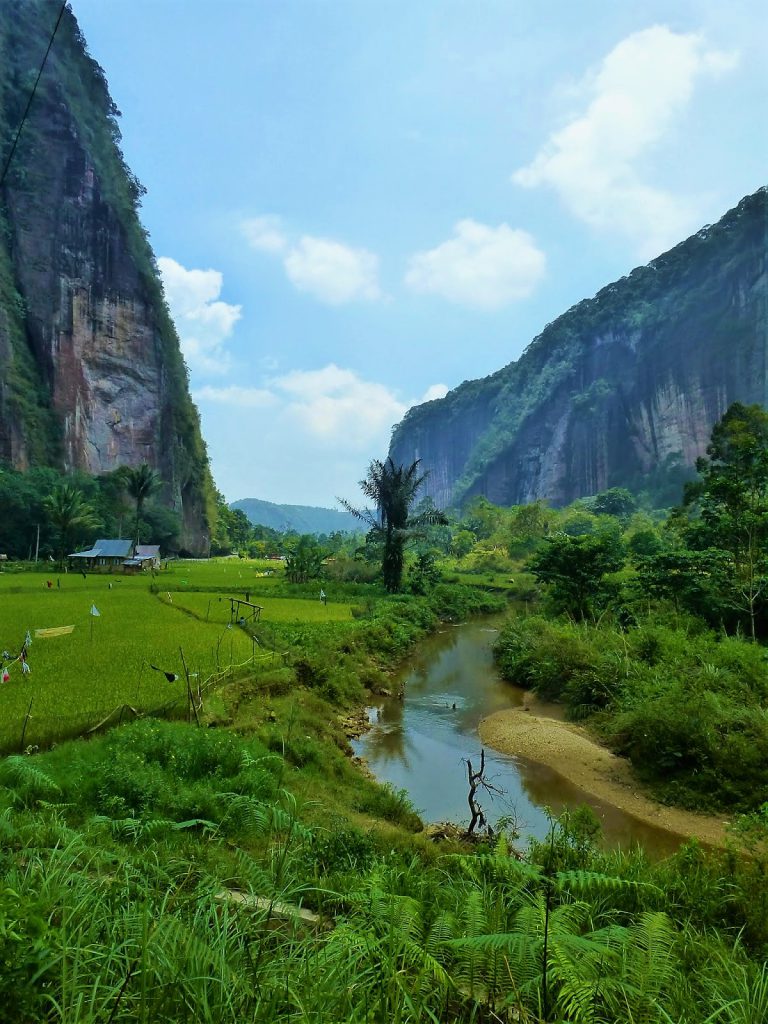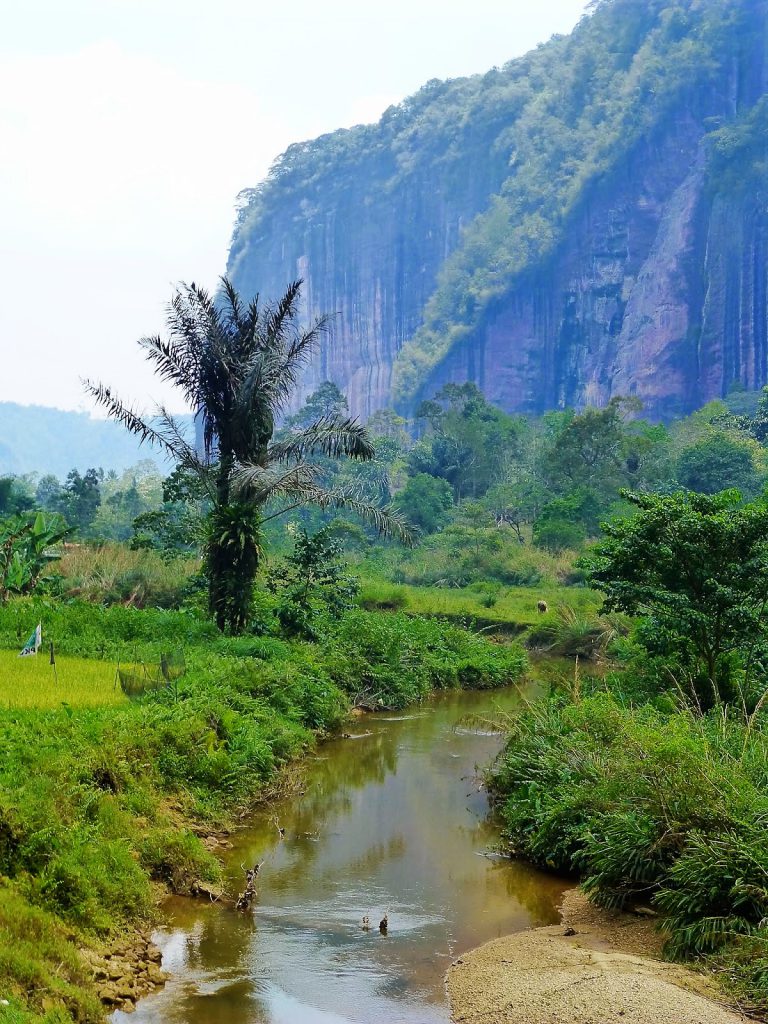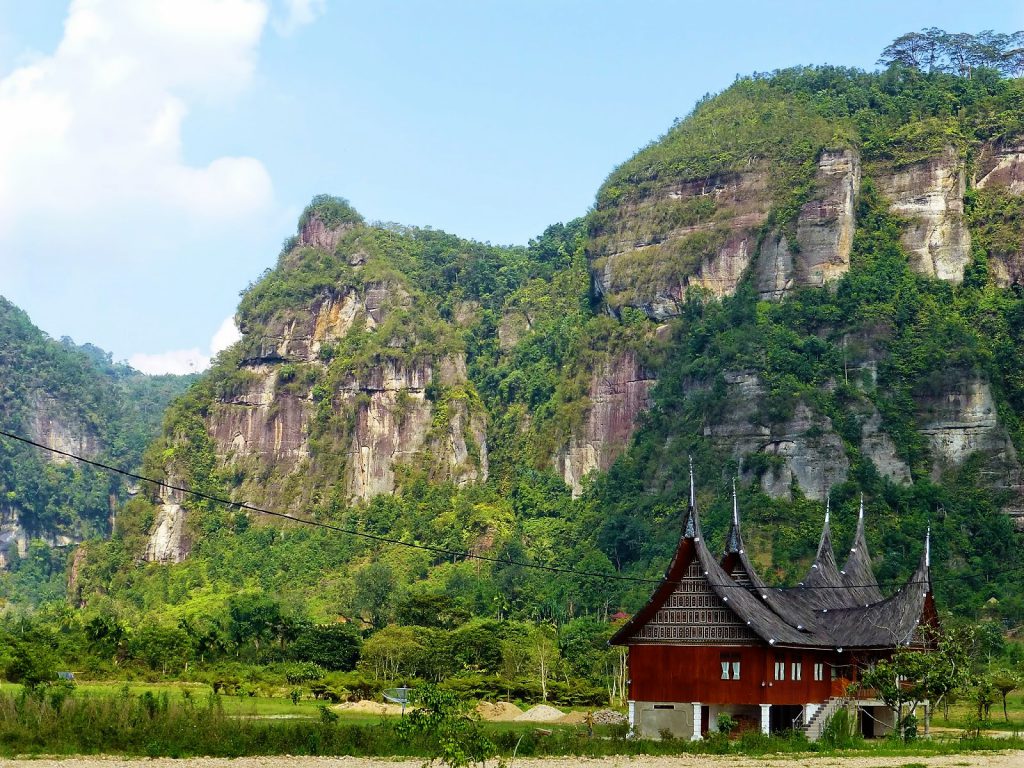 Swimming at the Waterfall
We went for a hike to some waterfalls. I did swim at a remote waterfall and because it was remote I had the small pool to myself. The hike to it was also a great one, we had to climb on rocks and went over some streams. We made it dry and clean 🙂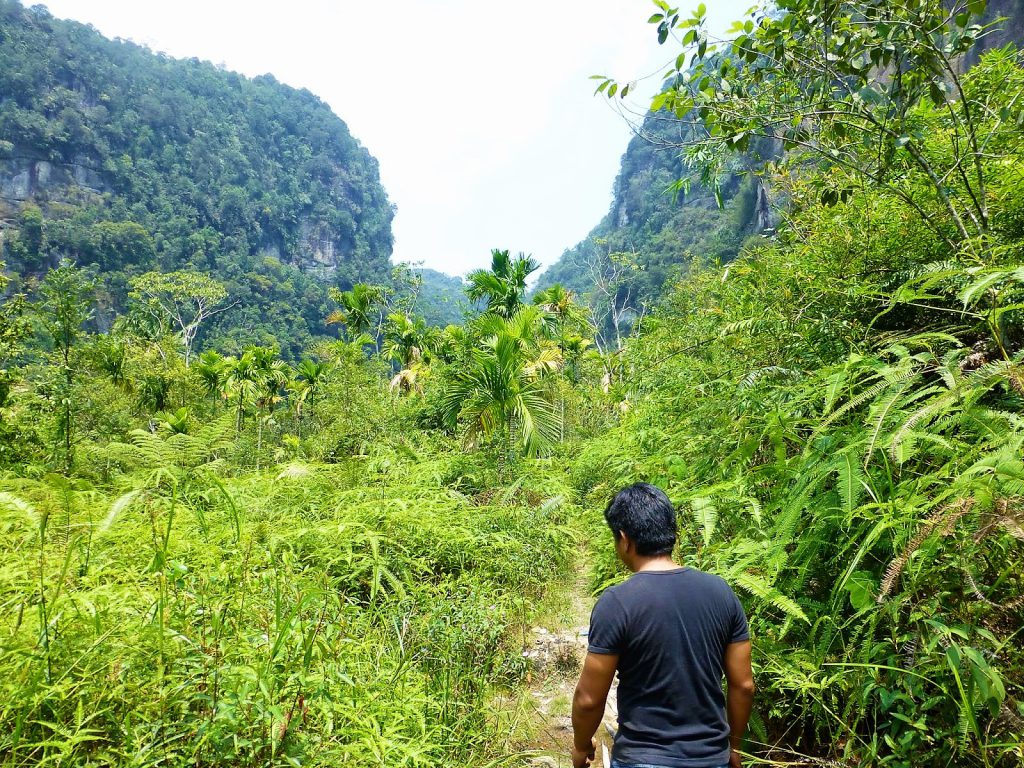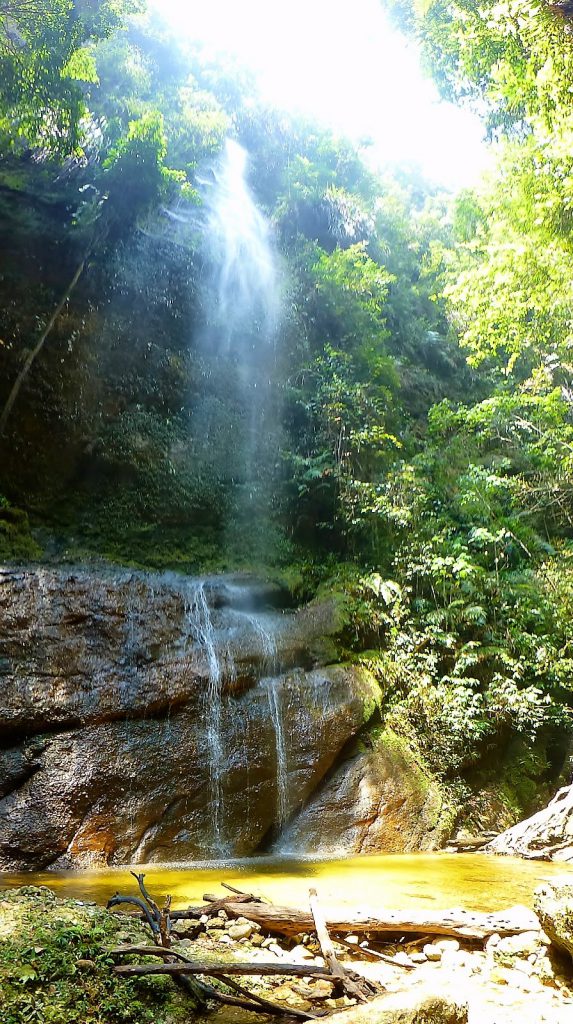 Great Abdi Homestay
On our way back we went to drink a cup of coffee at Abdi Homestay. I allready had seen the homestay on Tripadvisor and was thinking about maybe going there. It is a great place to be!! I didn't stay there for a night but I really can recommend it, take the Harau Valley tour but stay for the night at Abdi Homestay and go back the next day!!
I posted a short clip on Instagram of how relaxed it was while I was there, watch it here.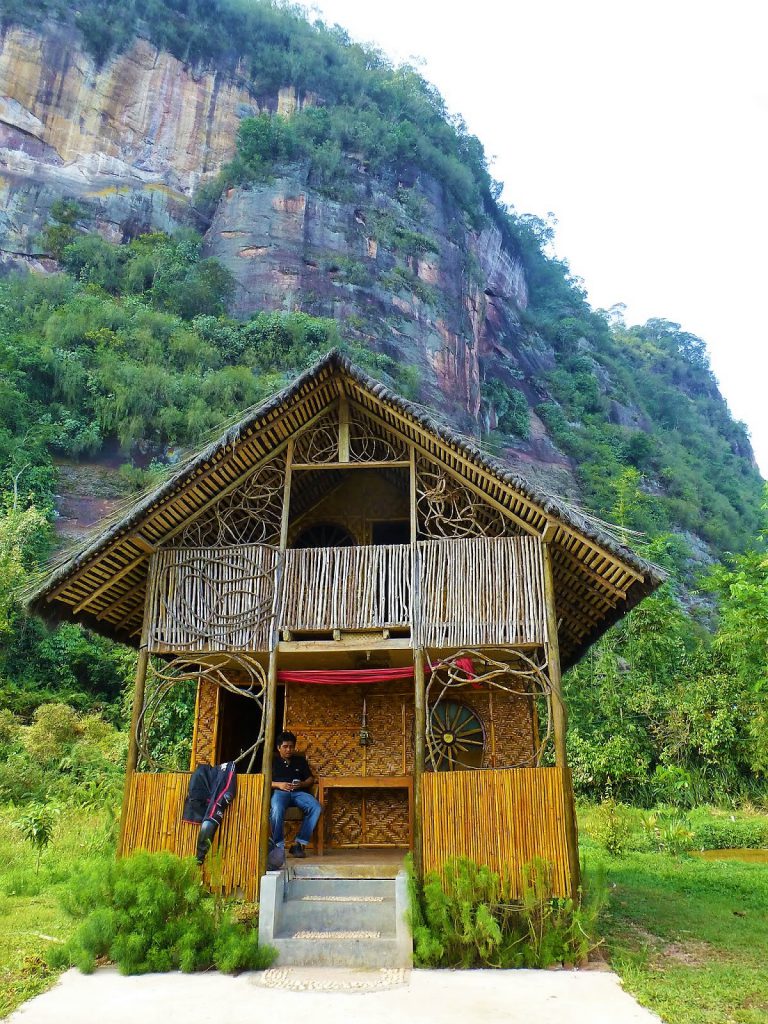 Bungalow of Abdi Homestay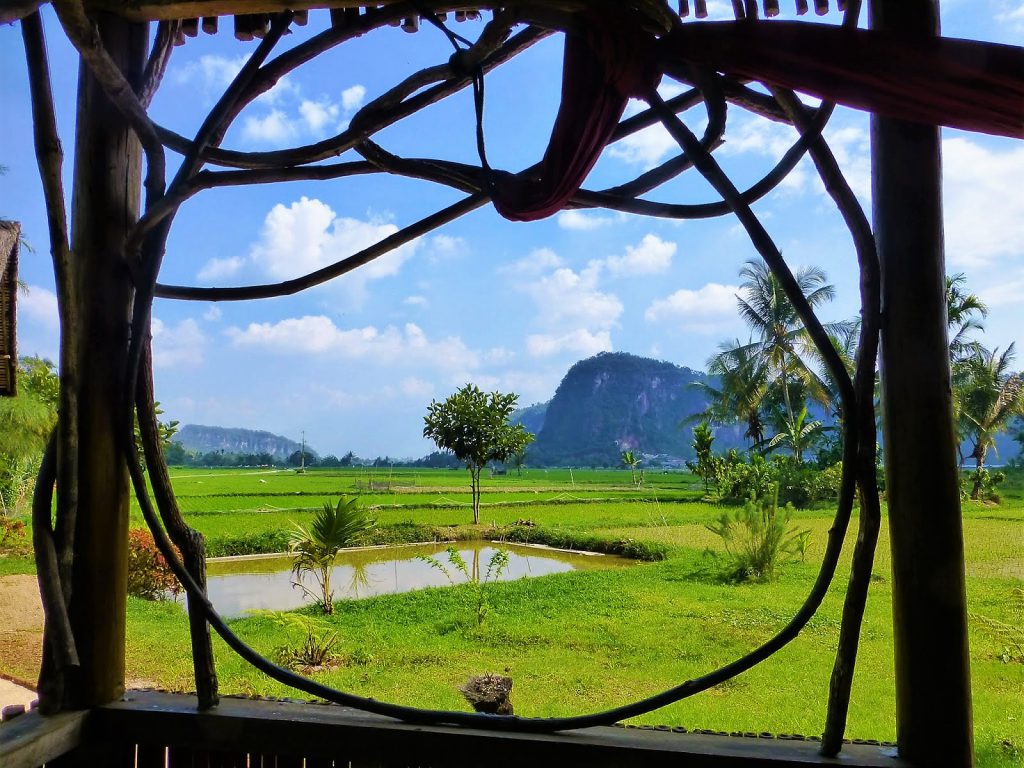 Great view from the bungalow
We went driving back to Bukittinggi, it was a 1,5 hour drive and I really liked it.
With enough stops to stretch you legs and loosen your behind 🙂
If you liked this post please share with others for others to enjoy!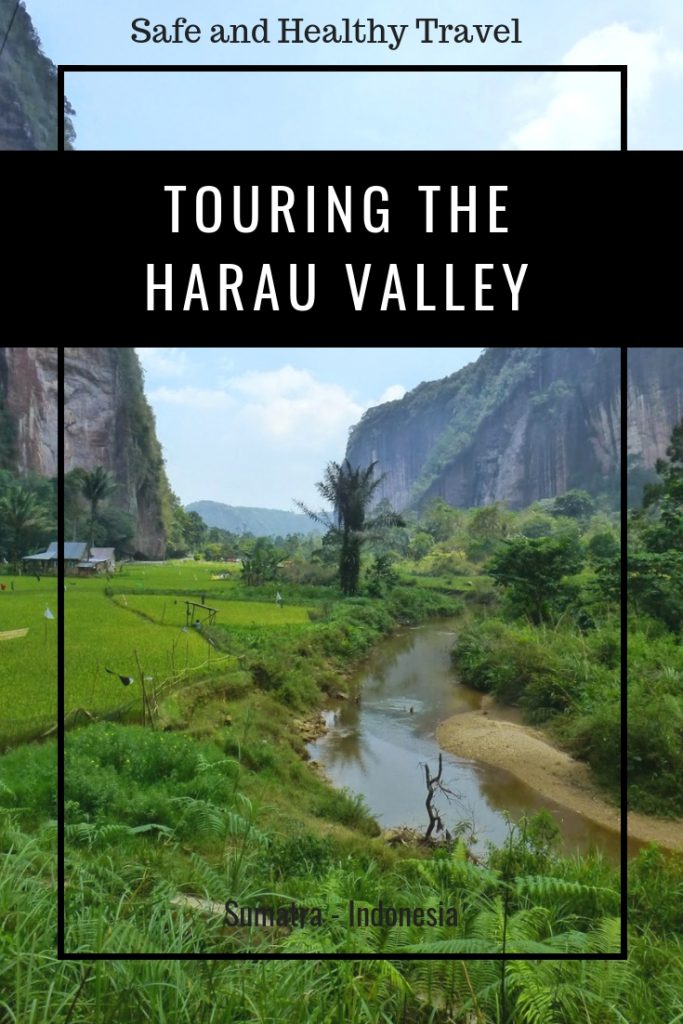 Want to see some other trips?
Cooking Class at Juwita's Cafe – Samosir
Seeing the Orang Oetan in the Rainforest – Bukit Lawang
Or can I inspire you to go to The Philippines?
I hope you love this world as much as I do!!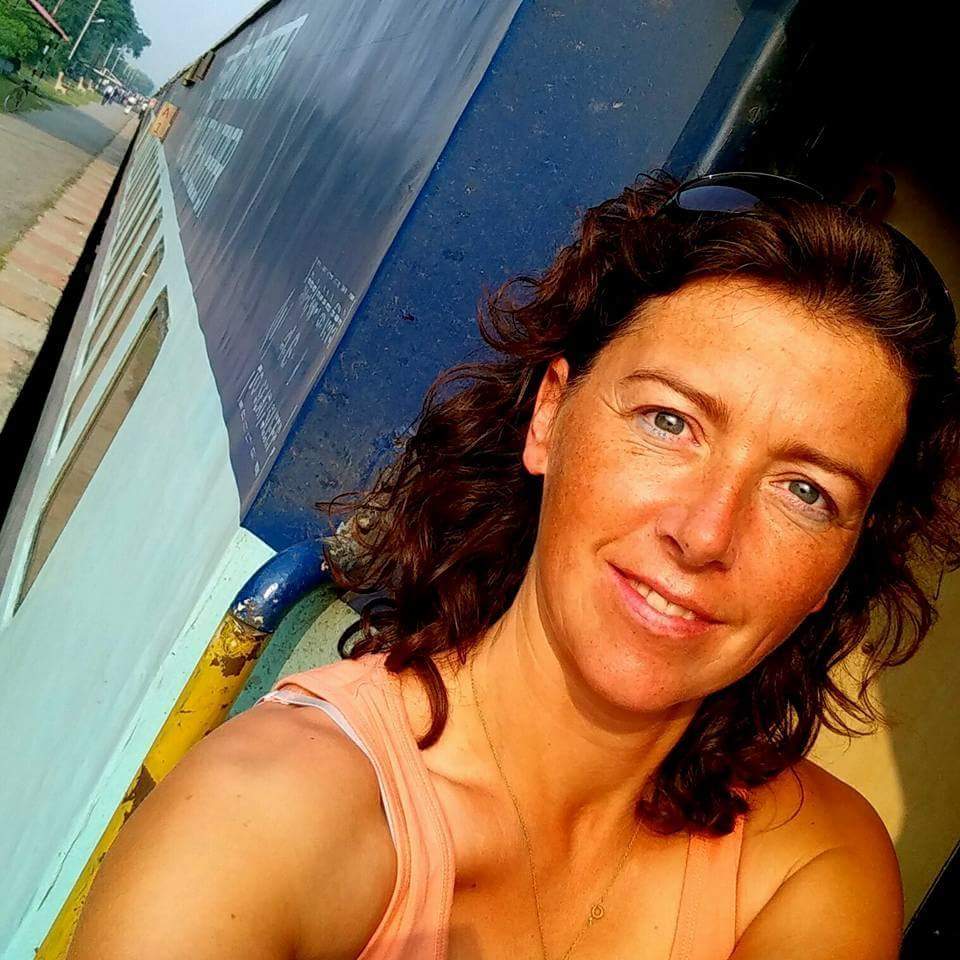 Jacomijn is een politieagent uit Nederland die jou graag laat zien hoe je veilig, actief en gezond de wereld kan over reizen. Safe and Healthy travel is a MUST