Walking To My First Sunrise at Bagan, Myanmar
|
I arrived in the middle of the night at Bagan, Myanmar. The bus stopped in New Bagan and left us out. It was me and another French couple.. I stood there…looking around me and feeling as if I had stepped into a old western movie. The stores were closed ofcourse, they had large wooden doors and the streets was empty.. It felt so strange!!
This guy on a scooter wanted to give me a ride and I told him I had a reservation in Old Bagan and I stepped on the back of his scooter. We dissapeared into the dark night and landscape of Myanmar.
After one or two K I started to see something being light in the landscape and I was anxious to see what it was… It took me a while to realise that it was my first temple of Bagan!! It made me so happy to arrive at night!!

Walking To My First Sunrise at Bagan, Myanmar
I was lucky to get some rest in the lobby of my hotel for a while. It was at the Thande Hotel in Old Bagan. The hotel is situated near the Irrawaddi river and next to one of the biggest temples. Early that morning I started walking to get the first look at the best sunrise at Bagan!!!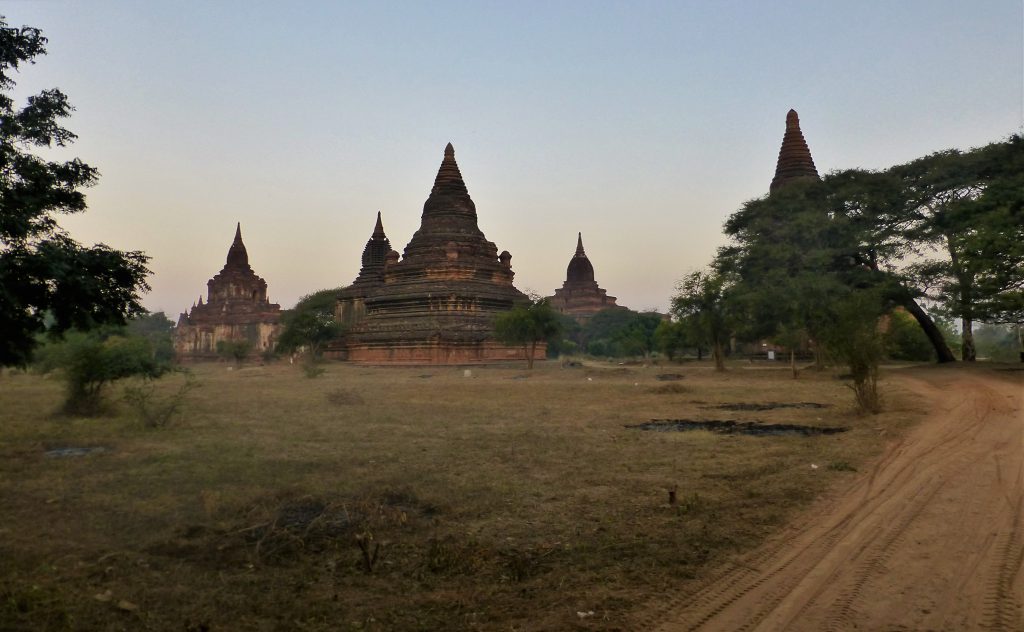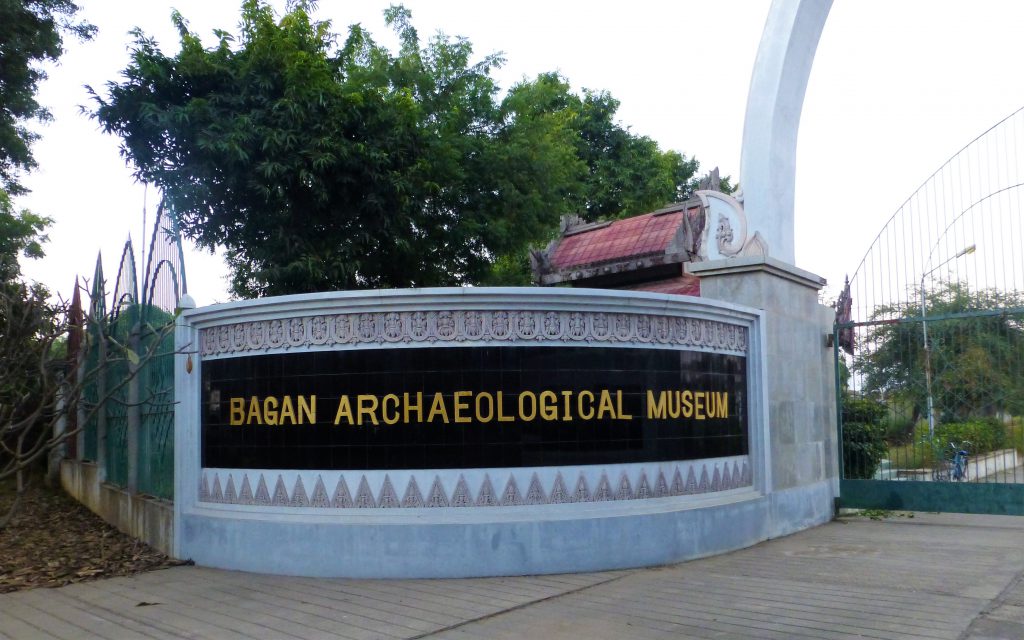 At first I couldn't get on a big temple, I didn't saw many people walking and didn't see stairs or anything. I ofcourse knew of my research that you could get on top of temples so I asked a man where to go.  A man on a horse carrigde told me to walk ahead and to turn left at the big intersection.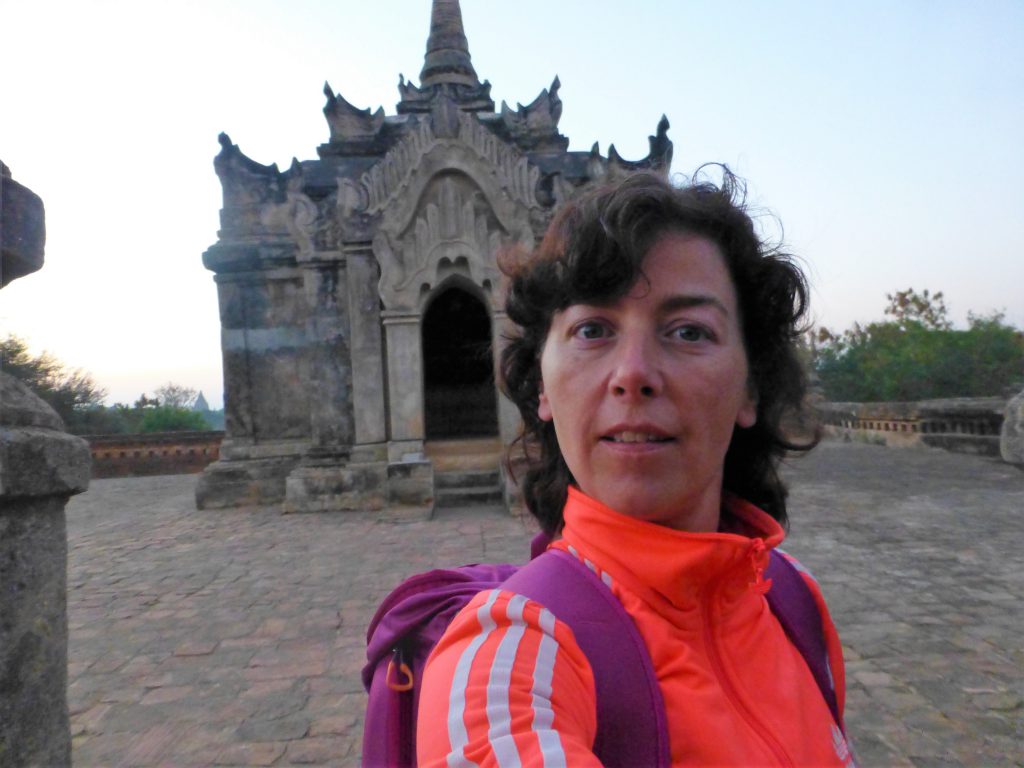 This is how fresh I can look after a nightbus and some sleep  in the hotel lobby 🙂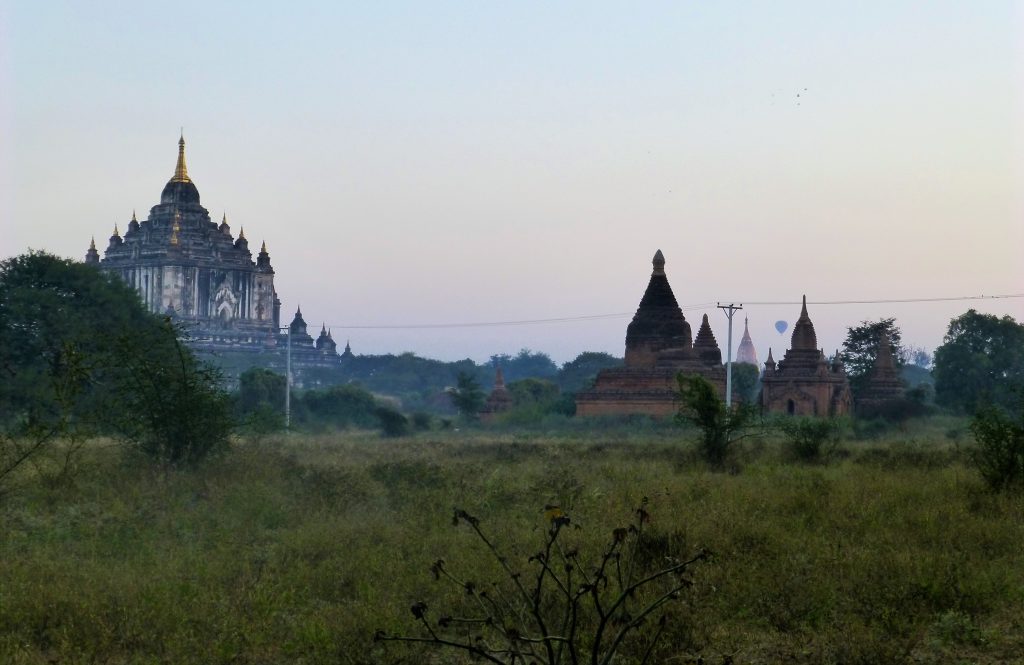 Seeing that first hot air balloon in the distance
Walking To My First Sunrise
Bagan, Myanmar

And soon more balloon started to rise…
Sunrise at Bagan
I did exactly what the man told me and in no time I began to see temples, the sun and the hot air balloons! What a great sighting already. I was really tired after a bumpy night in a not to comfortable bus but this boosted me totally 🙂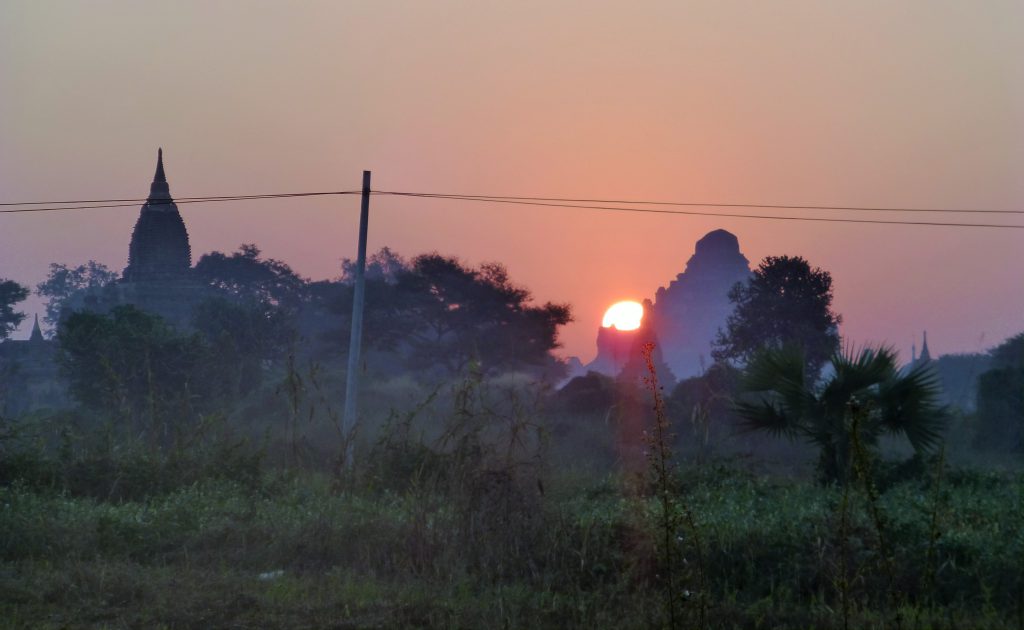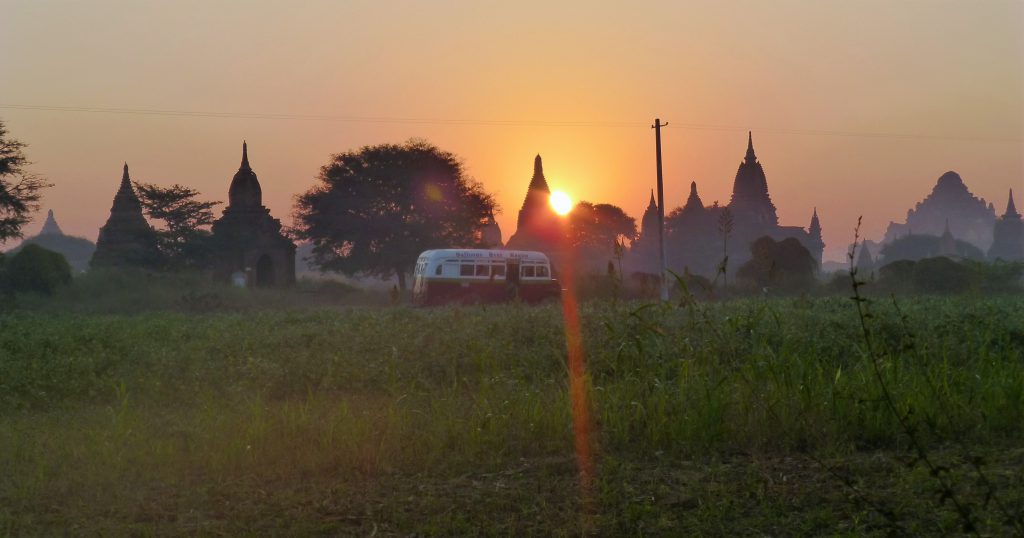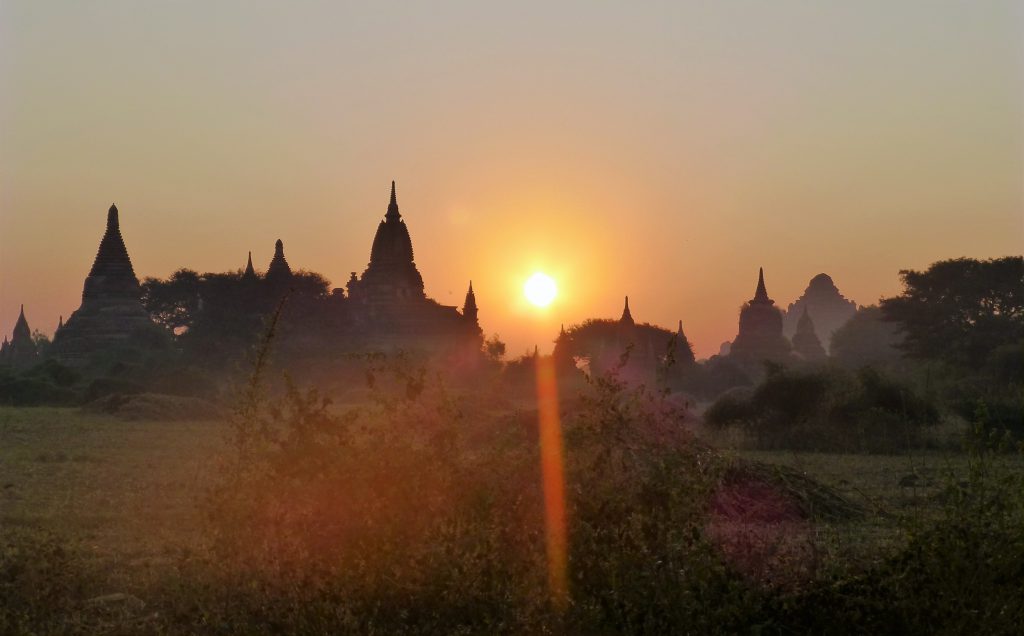 After a couple of minutes walking I also saw a big temple with many tourist on it. I was just in time to see the rest of the beautiful sunrise! I was so happy! I climbed the temple without even noticing how many people were already there, I just wanted to get to the top!
What a great view!!!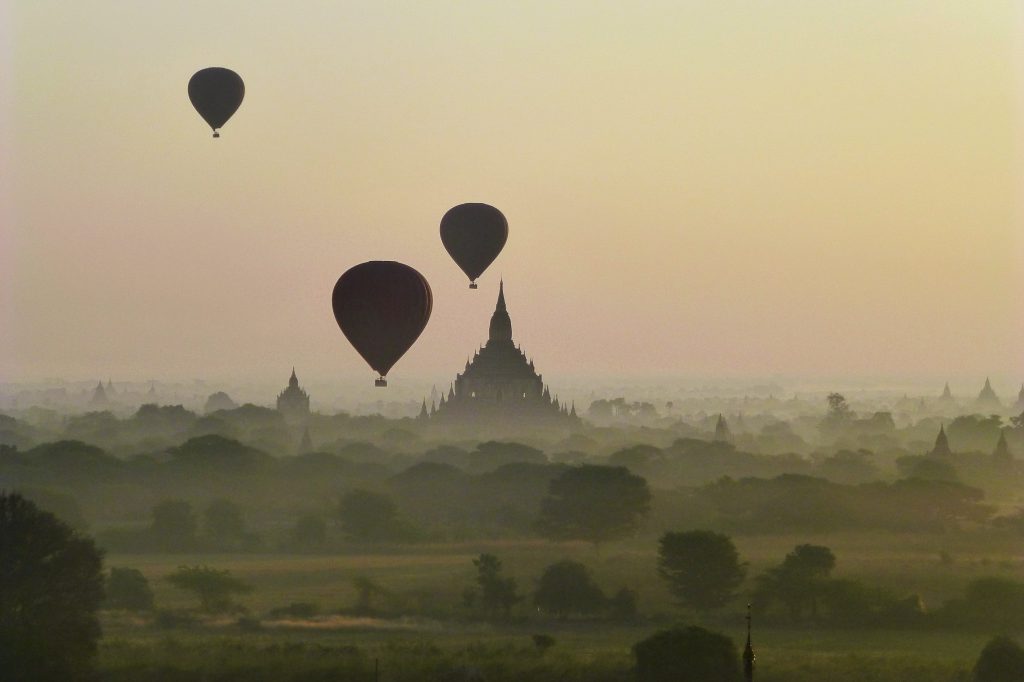 Sunrise at Bagan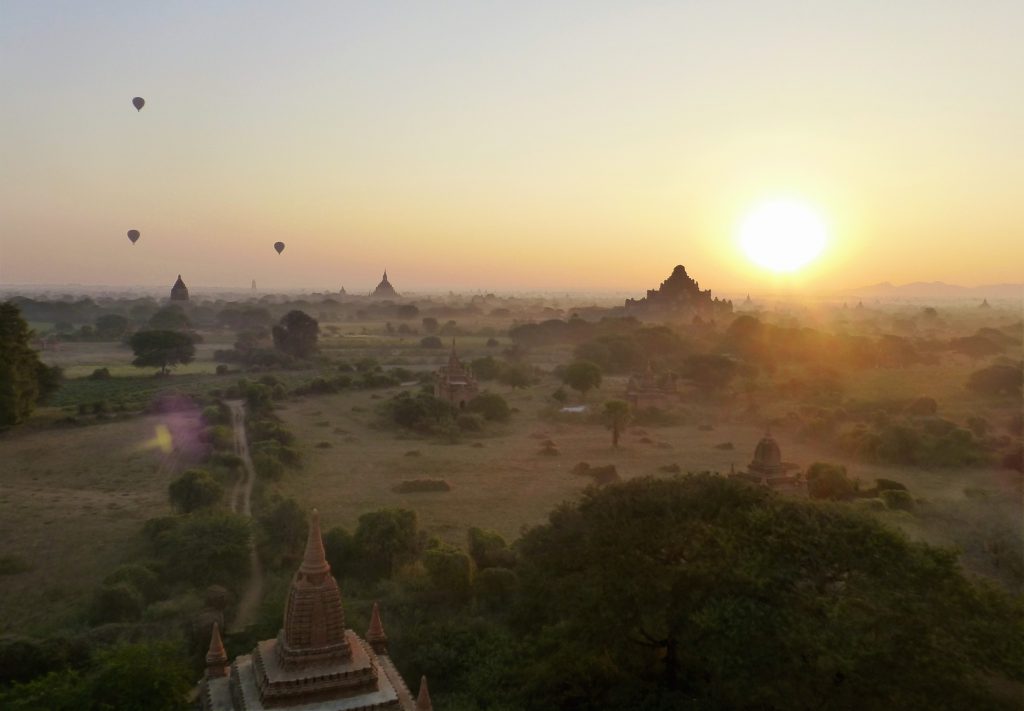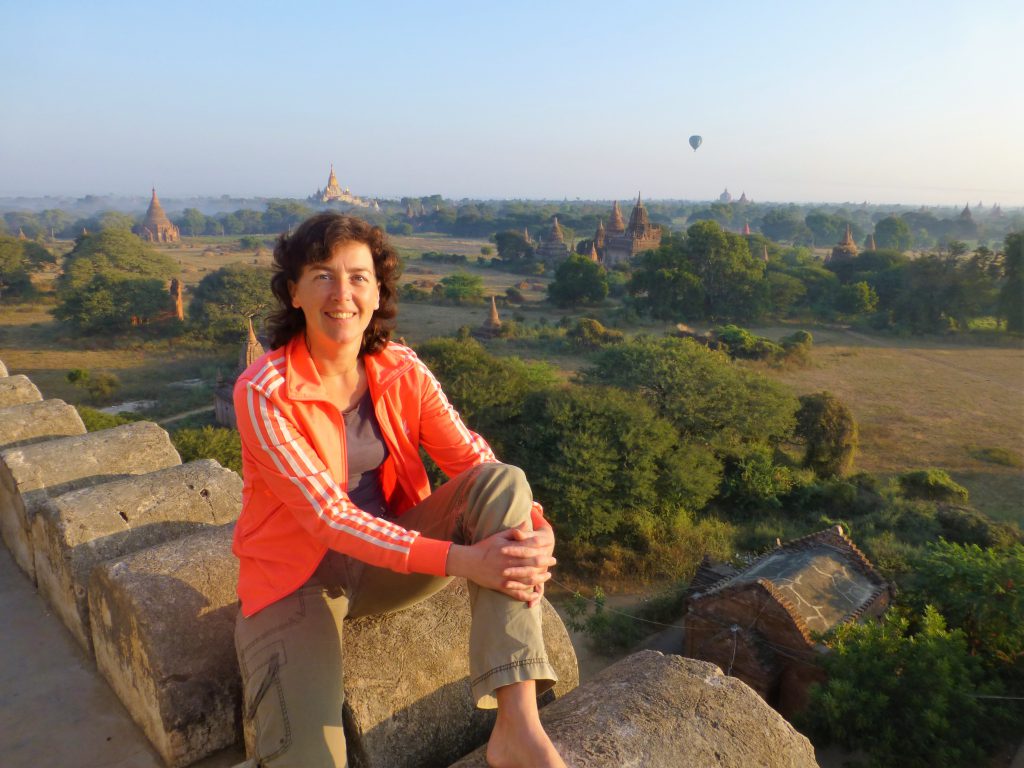 Sunrise at Bagan
I stayed for 4 days in Bagan and loved every day and explored the area to the fullest and still haven't seen enough of it.. I would love to go back and see some more remote areas of this magical place!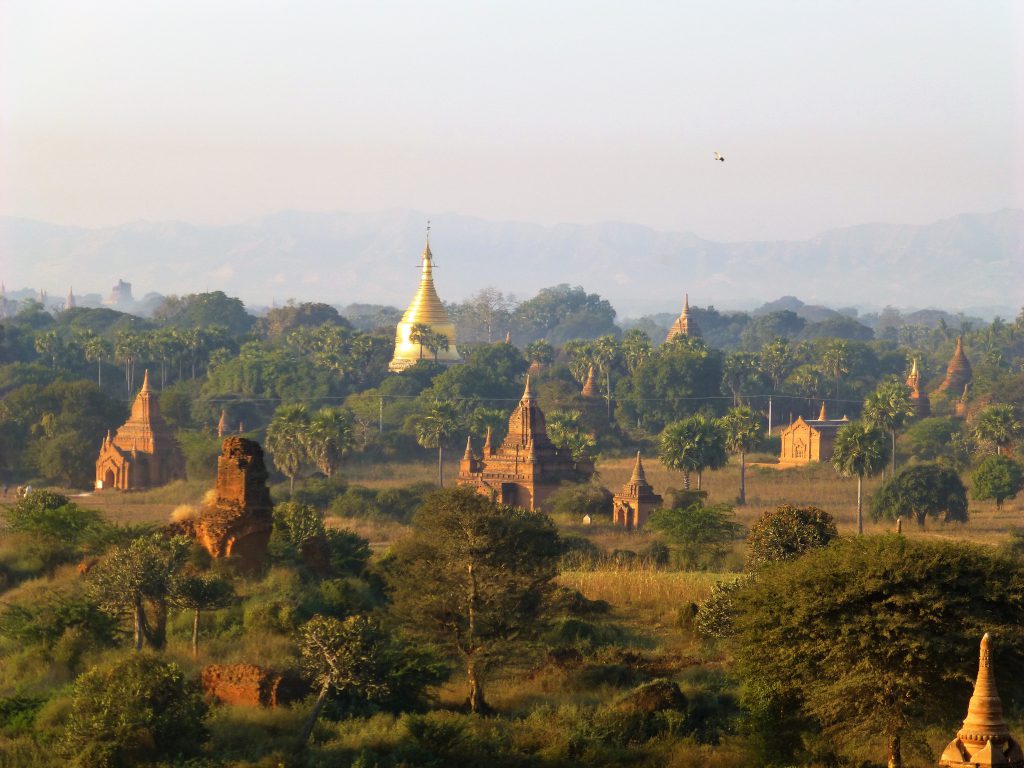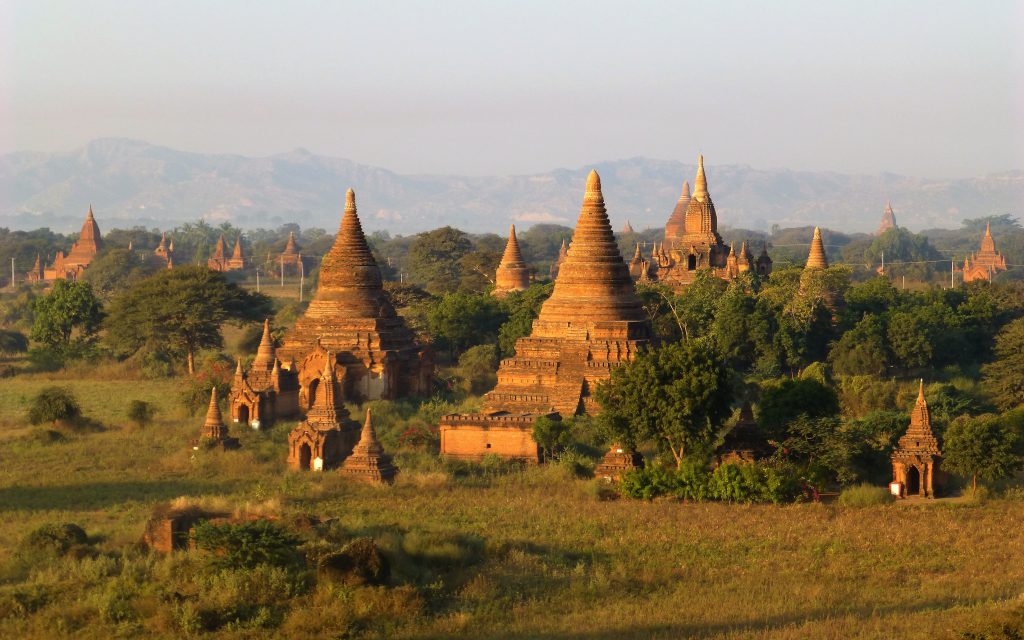 Read also my other blog about the next days that I spend in this great area!!
Did you like this experience too?
Share it on your social media!!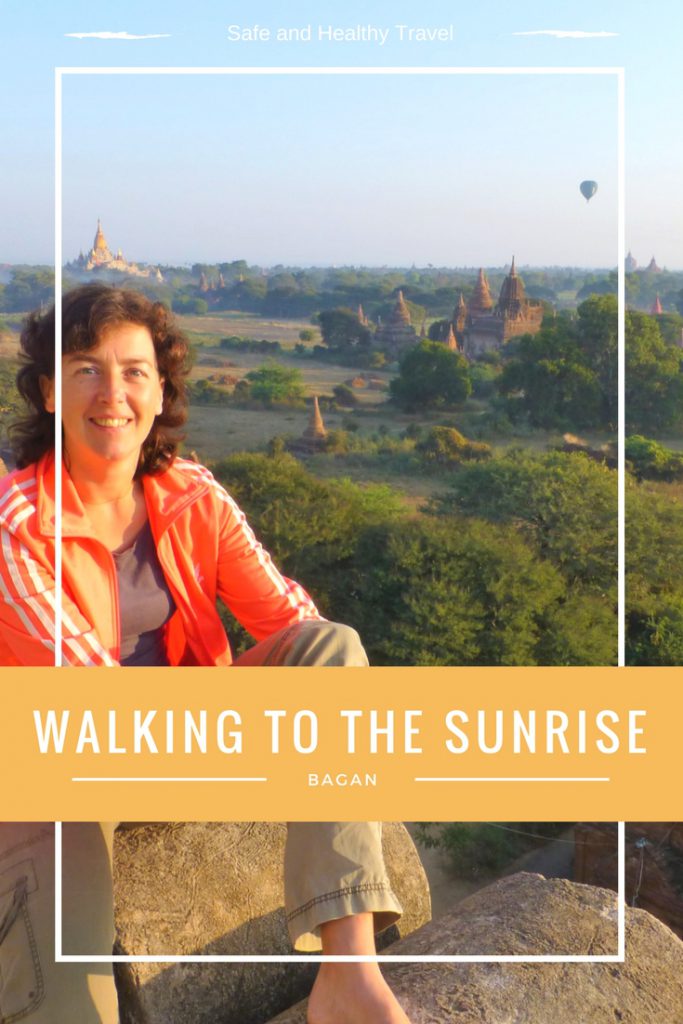 Would you like to read some more of my adventures in Myanmar?
Climbing the 700 steps of Mt Popa
2 Day & 1 Night Trekking near Hsipaw
The Famous Legrowers @ Inle Lake
A visit to the Local Doctor – Inle Lake
Or can I inspire you to go hiking?
A Camino for instance?
I hope you love this world as much as I do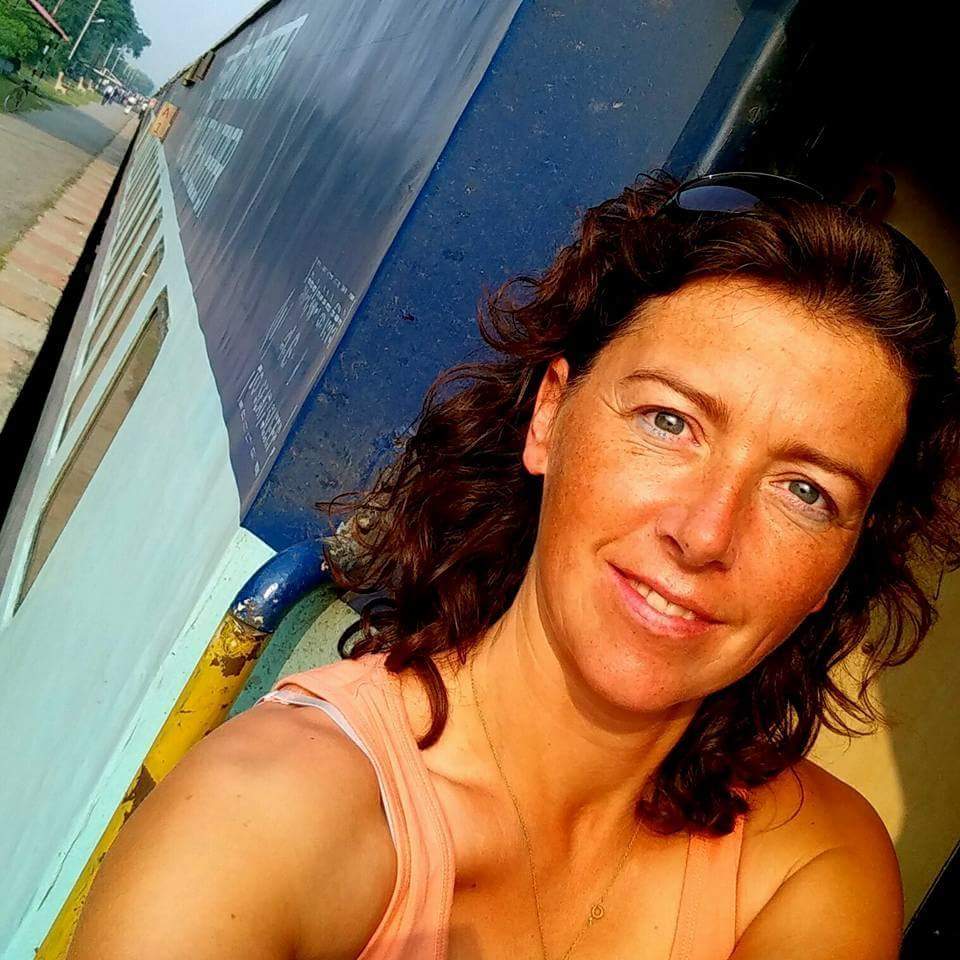 Jacomijn is een politieagent uit Nederland die jou graag laat zien hoe je veilig, actief en gezond de wereld kan over reizen. Safe and Healthy travel is a MUST