The morning Ritual at Varanasi – India
|
When you go to Varanasi you should definitely take a morning boat to see all the morning rituals at Varanasi Ganges in the beautiful morning sun.  I even took this trip for a second time when I visited this time with my father. I would take a third when I come back!! I can assure you 🙂
Sunrise at the Holy Ganges – Varanasi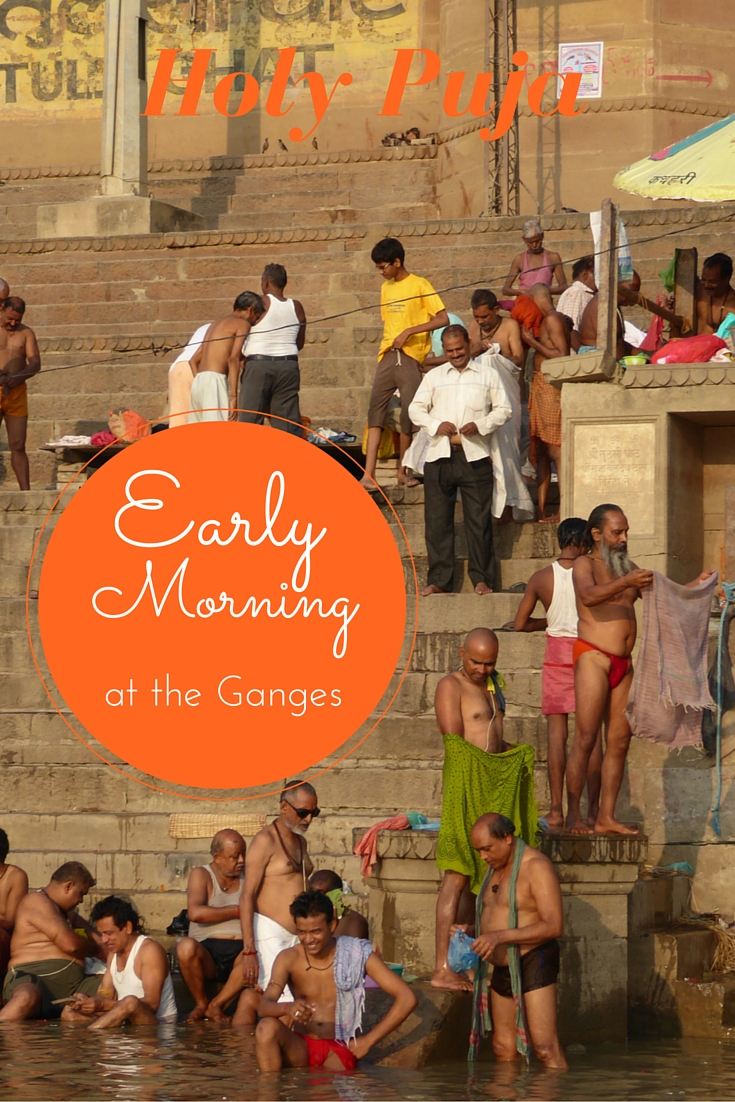 Every Hindu would love to start its day like this. For us it is a river that looks dirty and is heavily pollutet. You can not imagine going in there and even drinking some of the water. Our boatman was soluting to the sun and after  his ritual I saw his hand going in the water and I saw him dropping water in his hand and putting it to his mouth. I saw that he swallowed…he didn't spit it out again. I think I will die if I'd do that.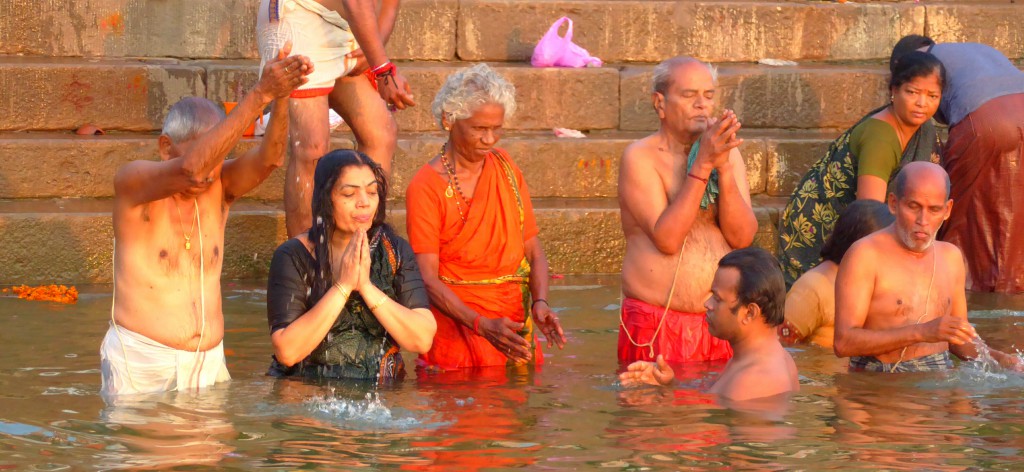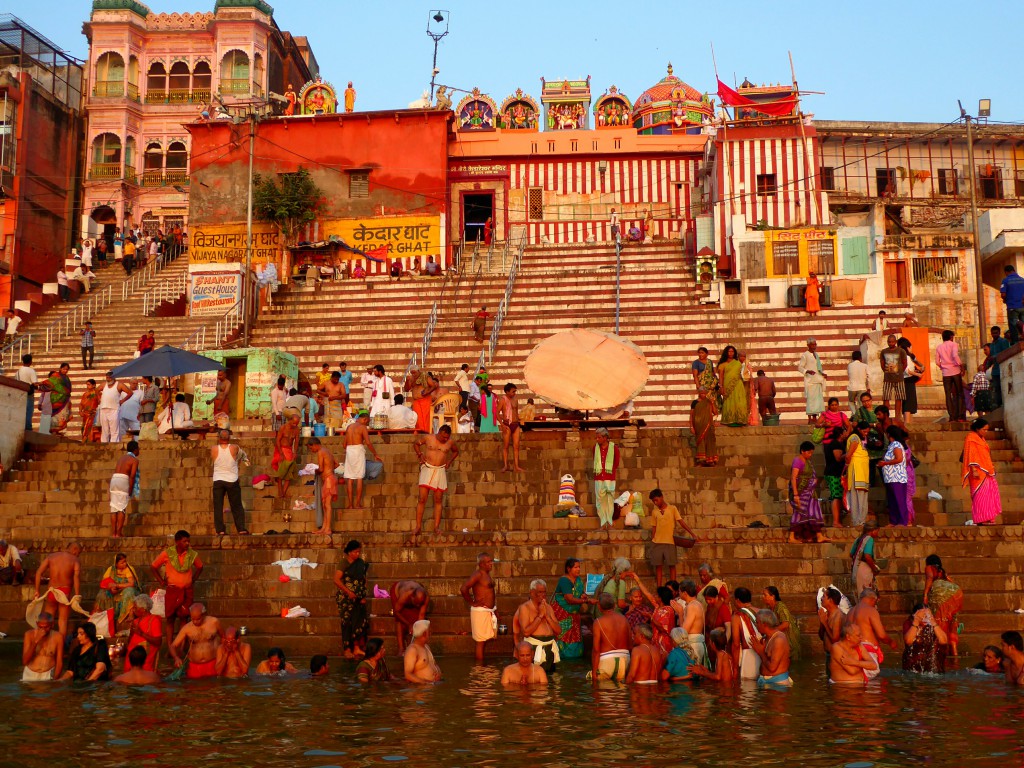 Morning ritual at Varanasi – India
Everybody is going fully under the water and soluting the sun and worshiping the Ganges. It is  great to witness, all the devotion people show.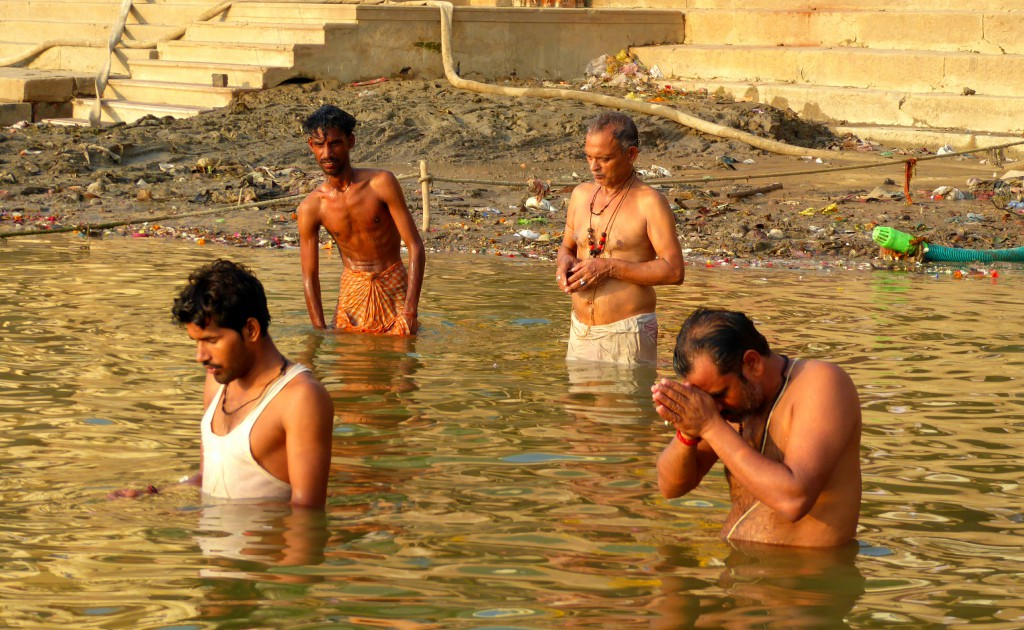 Impressive Rituals at the Ganges – Varanasi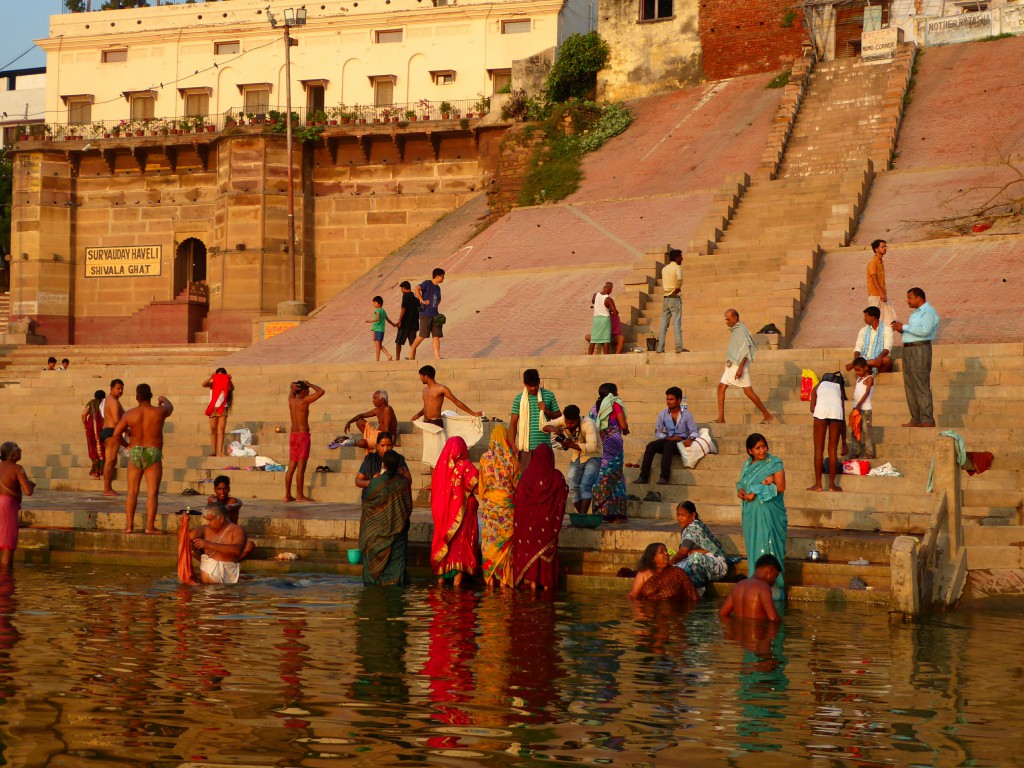 You also get to see the burning ghat. The tour I took didn't went pass the main burning ghat but still it is impressive to see the burning staples in which you can see the bodies of dead people. The relatives of the dead person is there too and waiting for it to be over. They will offer the ashes to the Ganges afterwards.
Morning ritual at Varanasi
At the Holy Ganges  – India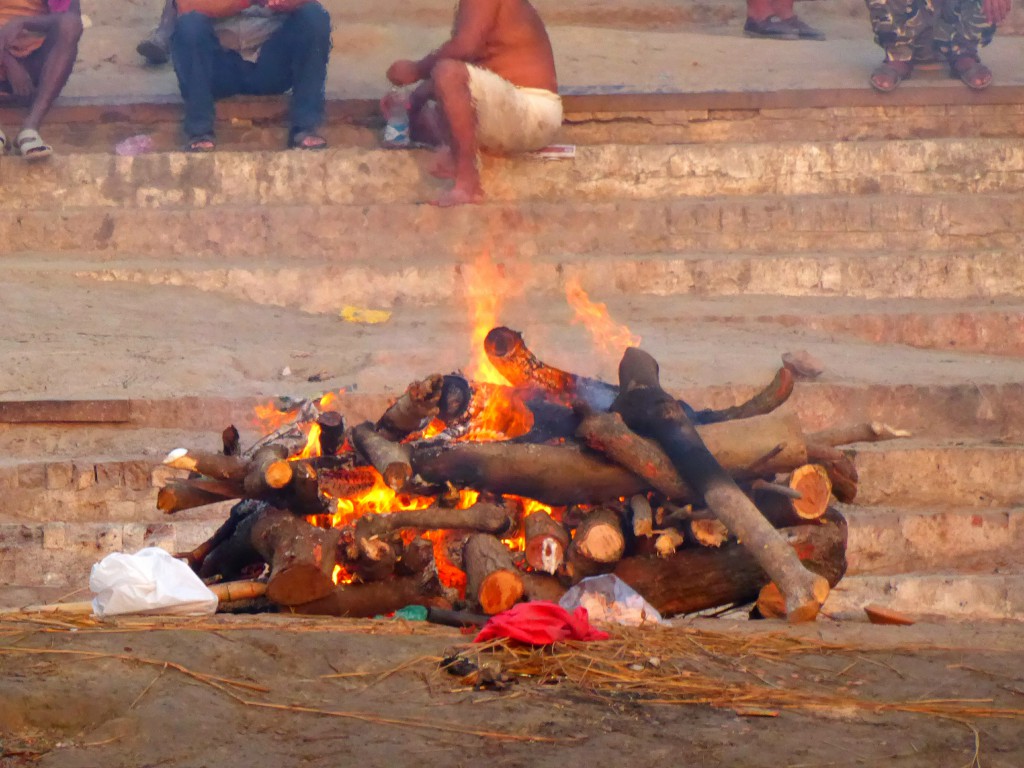 Costs and Duration
When you want to rent a boat you should bargain real hard. They will start at a high rate but eventually it will half or even better go to three third of the price. This time he started to ask RS 3200 for an hour for a rowing boat. We end up paying RS800 for an half an hour. But within the hour I was phoned in my hotelroom that he had managed to book it for an hour for the price we had arranged upfront… So it will pay off to bargain and show you are serious 🙂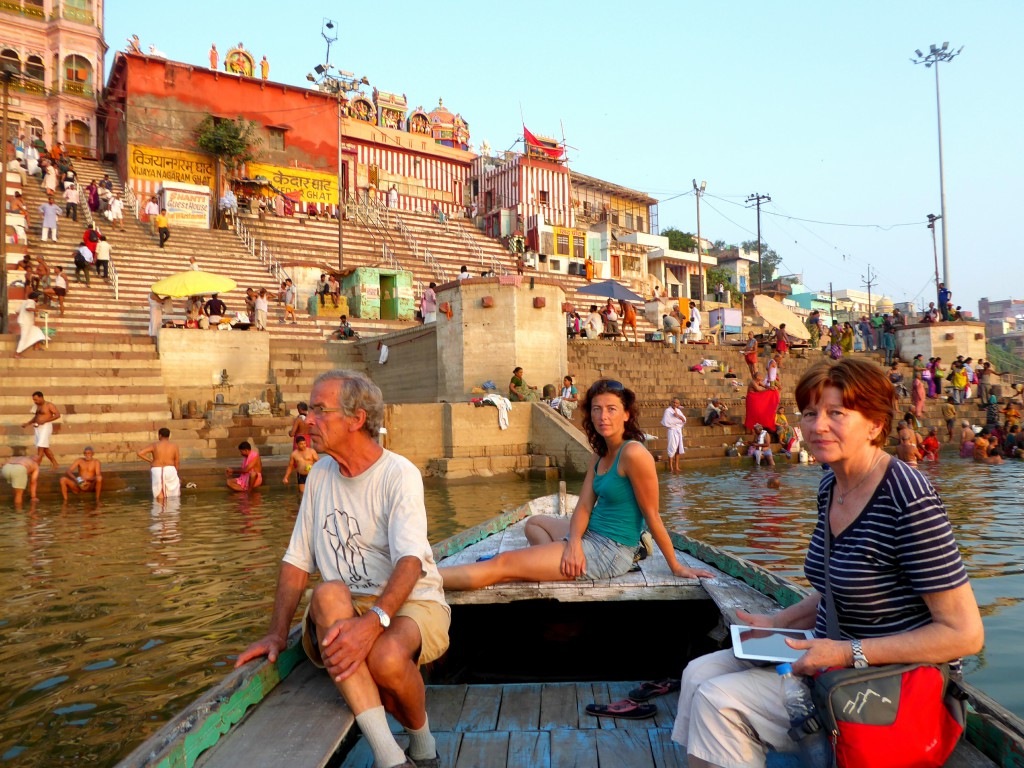 You can also rent a motorboat if you want to go further and see more Ghats. We started at the morningritual place, same rituals that take place in the evening time at the main Ghat (Dashashwamedh Ghat)
Did you enjoy reading about India? Take a look at more travels adventures:
Sunrise at the Taj Mahal – Agra, India
Dive in the Streetfood Culture – Mumbai
In search for the Tiger at the Periyar Tiger Reserve – Kerala
Srinagar and the Gorgeous Dal Lake – Kashmir
Or can I inspire you to take an active trip?
Walking this Camino is one of the best experiences I have had on all my travels!!