Hiking in the Sword, Red & Rose Valley Cappadocia – Turkey – Safe and Healthy Travel
|
The Red & Rose Valley of Cappadocia is not to be missed during your visit if you ask me! Cappadocia is one of those destinations that shortchanges any round trip by spending only 1 or 1.5 days there. There is so much to visit and see that you can definitely spend 2 or 3 days here without getting bored for a second. If you want to see and do everything, it's best to plan a week in this amazing area like I did.
Read how I spent my week in Cappadocia's Red & Rose Valley, among other places, in my extensive blog on Hiking in Cappadocia
During my first day, I was wandering in the Red & Rose Valley. I didn't know exactly where I was heading and just took all kinds of paths I came across. I came across the most beautiful spots, saw the most beautiful old cave houses and stood at the most beautiful viewpoints! How glad I was that I had no less than a whole week to look around here!
Hiking in the Sword, Red & Rose Valley Cappadocia
Turkey – Safe and Healthy Travel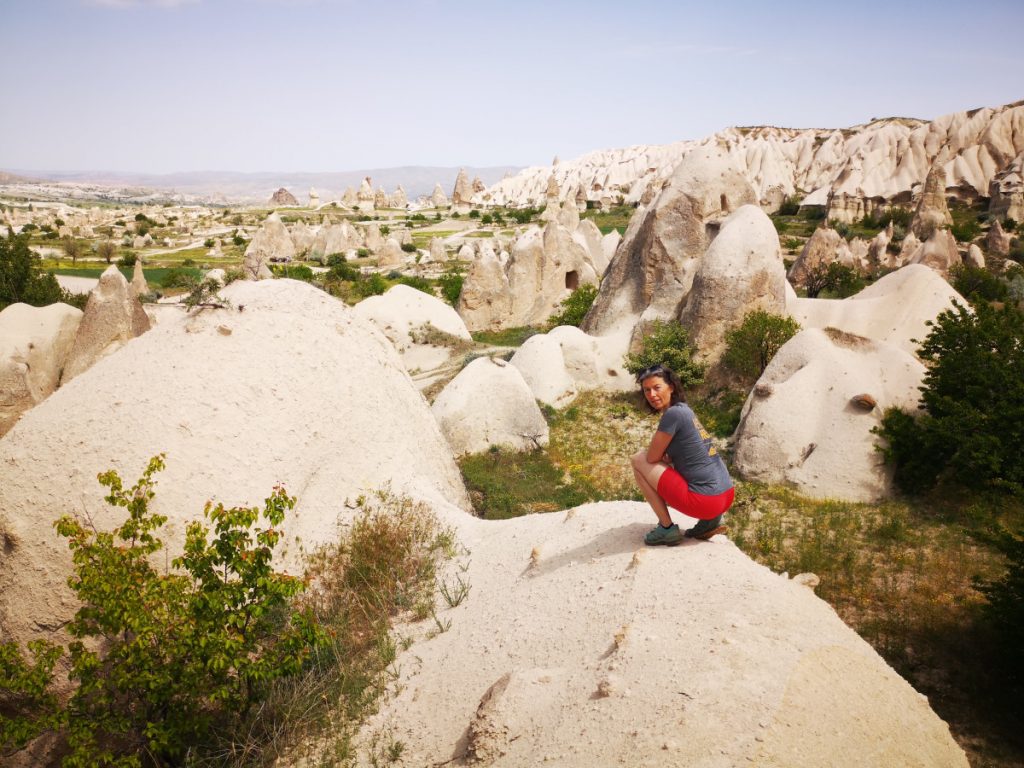 I had searched the internet before travelling to Cappadocia and the Red & Rose Valley, of course. I was curious how I would plan my hikes. Several websites indicated that you could join the Red & Rose Valley together, as they are behind each other. On 1 website, I read that they had gone into the Red & Rose Valley from the Sword Valley and that was what I was going to do too.
Sword Valley – Cappadocia
I had been given a map of the area at my hotel and she showed me the best way into the area then. This turned out to be a little past Göreme's Open Air Museum, which is not far from the city centre. So that morning I started walking and after more than half an hour I stood at a sign that I suspected would lead me into Sword Valley. I had walked past the museum and after about 2 sharp turns, the road goes up the mountain here, I saw a sign on the left. Here I walked into nature and kept to the left.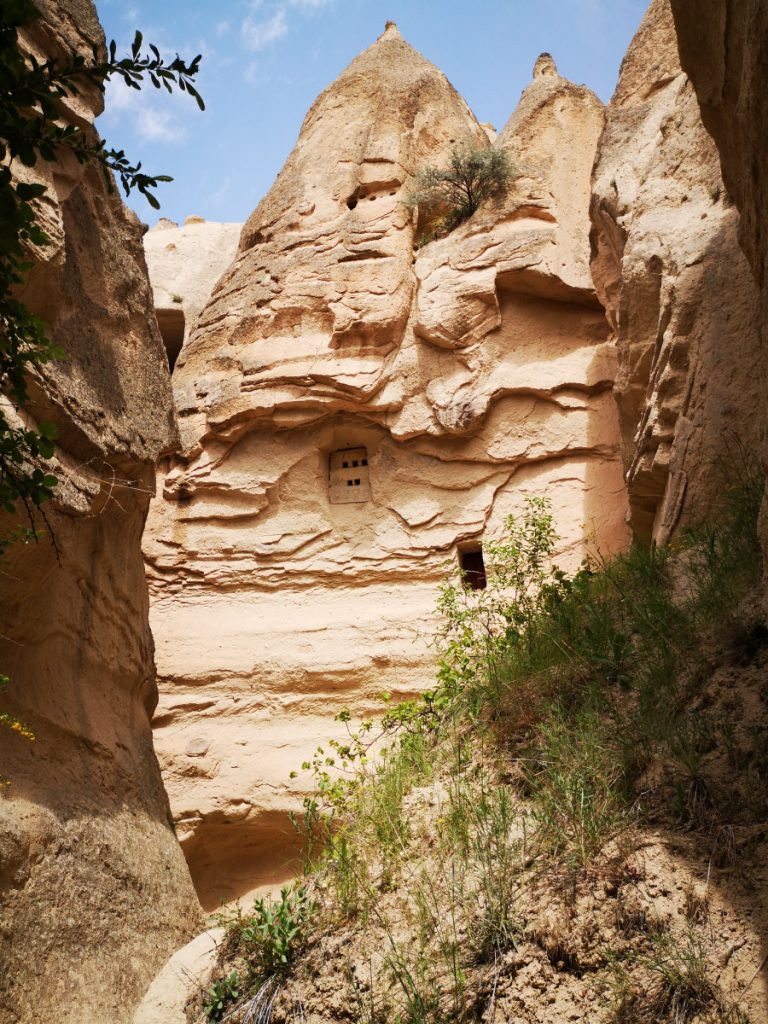 What a great bit of trail you get to walk on! At first I thought I was wrong a few times, I guess the path is not super much walked. Even now after corona, it has obviously been less crowded in recent years. But when I came to walk in a gorge at one point, I did regain confidence.

What an impressive part of todays trail!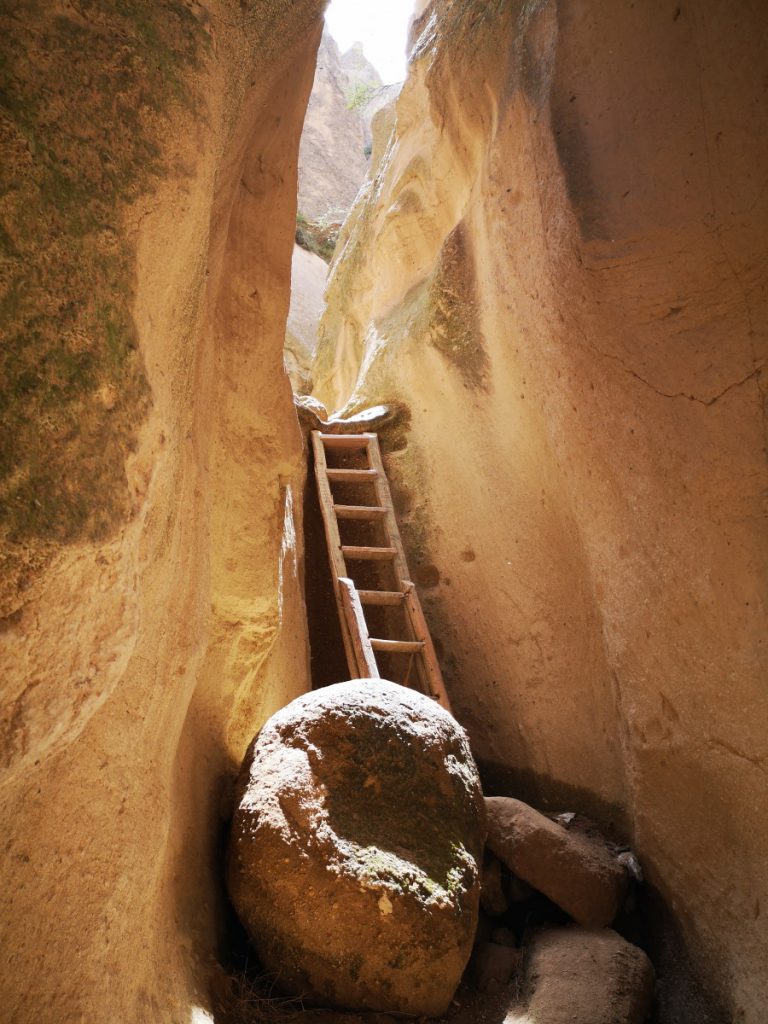 A narrow path led me down, every now and then there was a staircase so I could safely take a bigger descent into the gorge. This made me happy! This is adventure hiking and I love it! It was already starting to get warm and the sun was entering the gorge nicely…. After about 20 minutes I think I came out of the gorge again and into a valley to walk. On the left side I saw people standing high above me, I suspect they were standing along the road where the museum is also located. On the right, I found the first cave house….
How cool!?!
Hiking in the Sword Valley – Turkije
I had to climb up slightly to get there. There were several 'houses' and I walked around for a while and took some photos in different places. As I was slightly higher up, I had a nice view of the area towards where I was still going. This looked really super!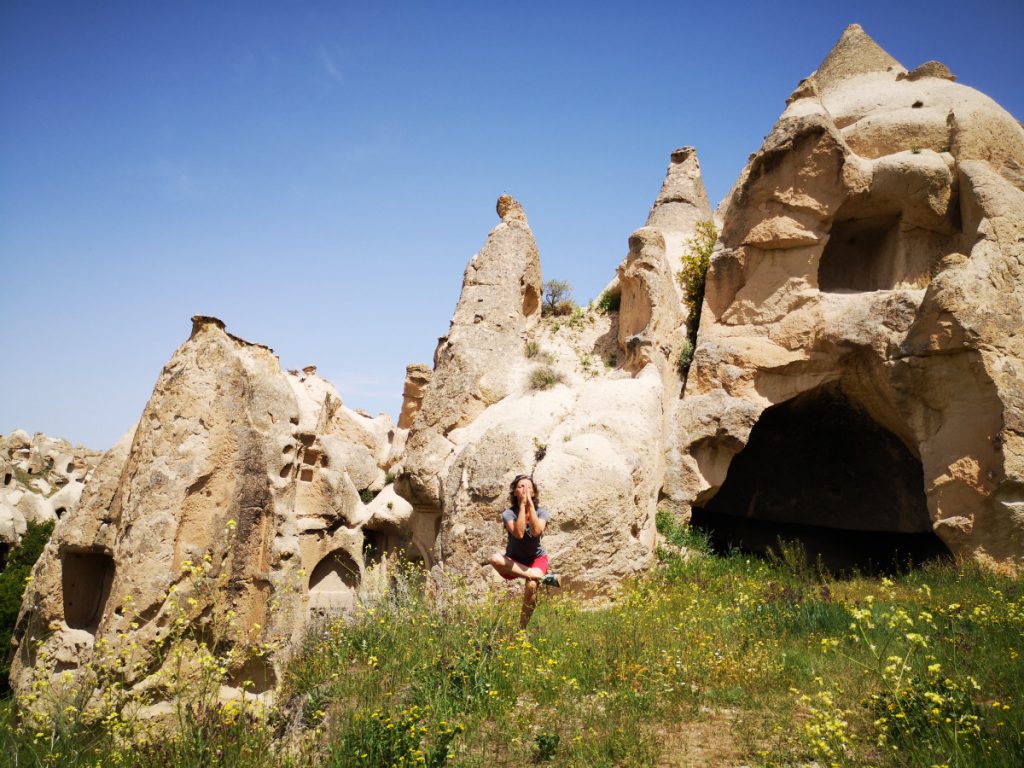 Rose Valley Cappadocia
As I continued walking after this, I soon saw the text on several rocks and signs saying Red & Rose Valley with an arrow pointing in the direction I was going. So I was walking correctly!
You then enter the area which is initially Rose Valley and seems to be close to Göreme. Indeed, if I look to my left I see the city's buildings. When I look to the right, all I see are beautiful rock formations and I get super happy about being allowed to walk here. I decide to keep further to the right and then have to make a nice climb at one point to get to the separation of the Red & Rose Valley.
I had been on the road for a while and since there was a very cute / hip bus selling fresh orange juice, I bought a glass of juice there. Just to refuel and enjoy the scenery, the views and the lovely sunshine!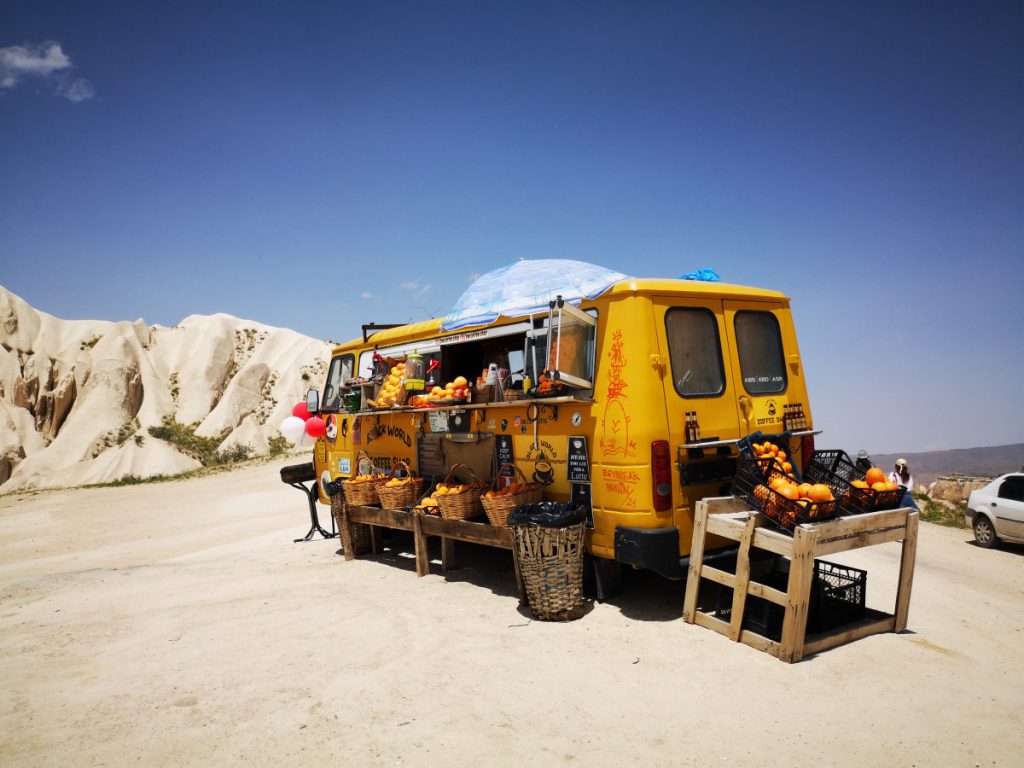 Hiking in the Red & Rose Valley Cappadocia
Red Valley Cappadocia
With a nice descent I ended up in Cappadocia's Red Valley, I decided to follow the path to the right. This is a slightly wider path onto which a number of trails emerge on the left. If you keep following this wider path all the way to the end, you would come out of the valley, onto the main road between Urgup and Ibrahimpasa. If you cross that, you could enter the Ortahisar Valley. This one I did not visit.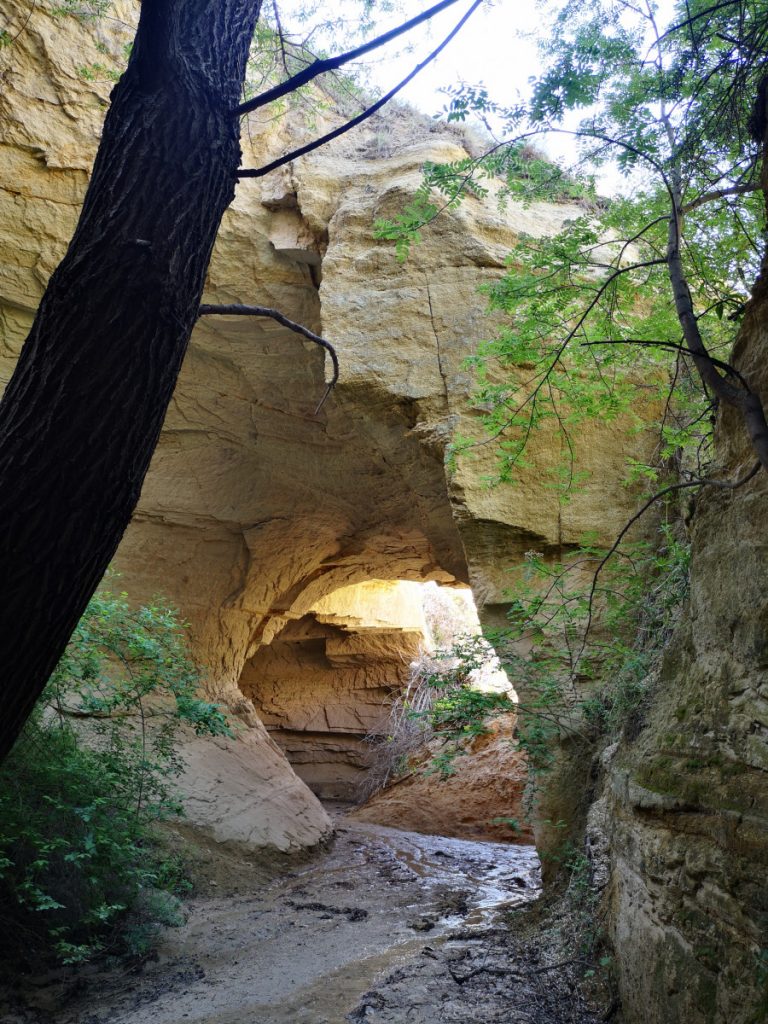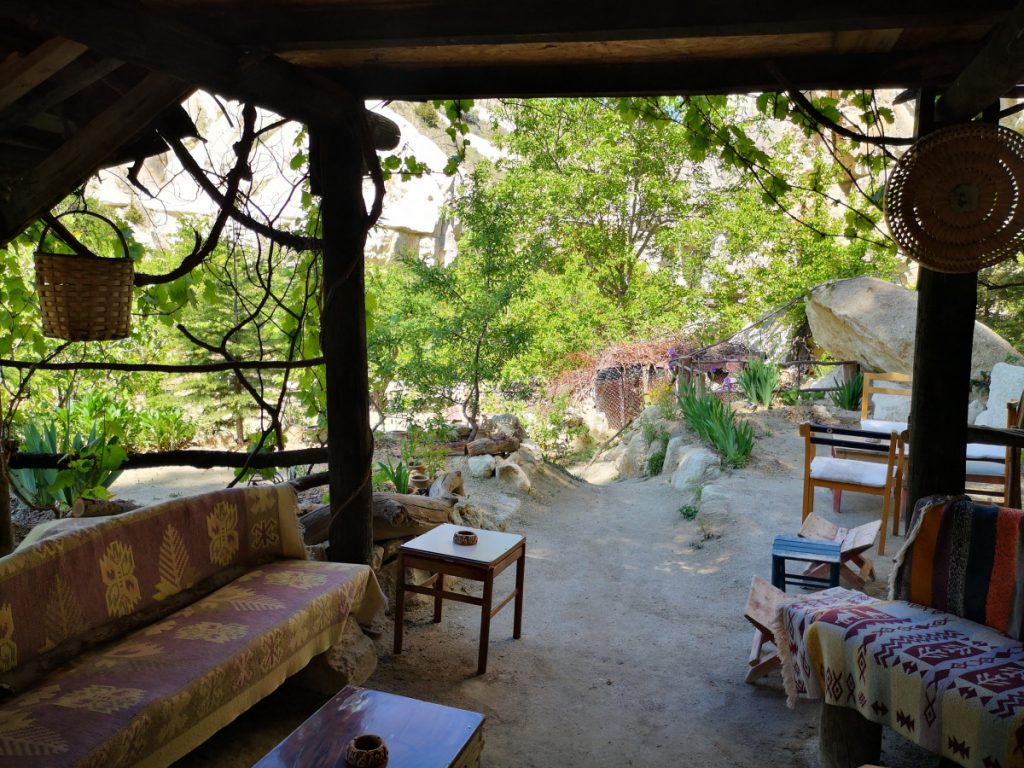 If you do walk through here you will come across this beautiful picture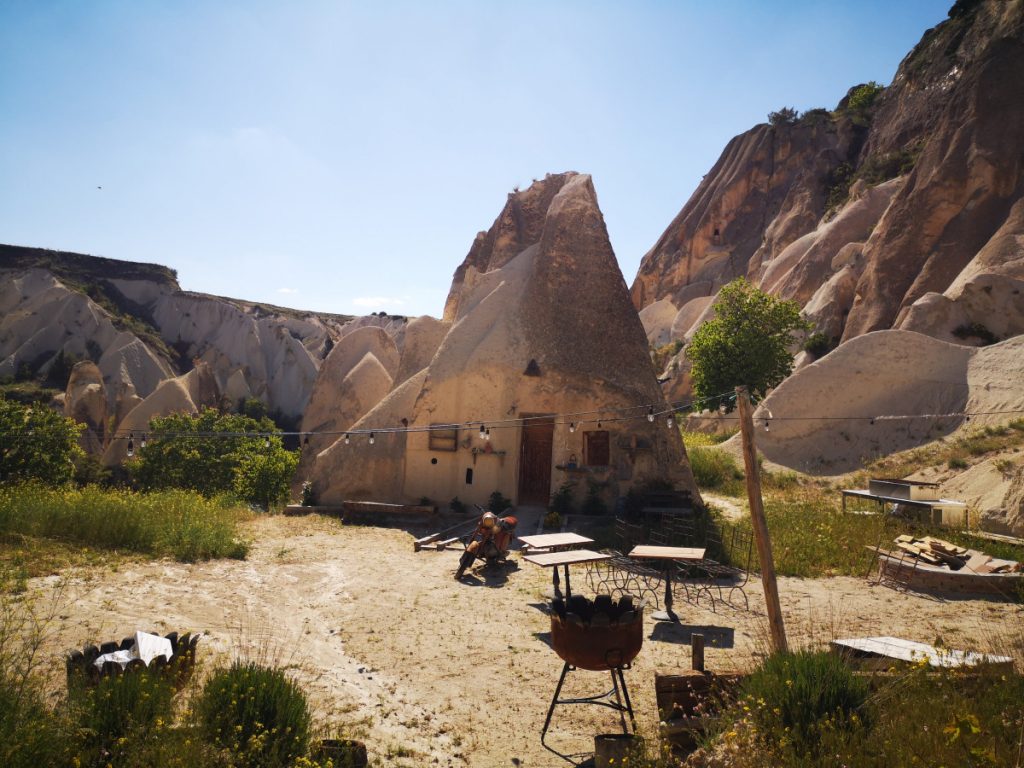 I did discover some of the side trails along the wider path in Red Valley. They left me with winding paths through the amazing area of Cappadocia. Eventually, I came across a path that took me to the top. Quite a few had a dead end but eventually there are paths that take you to a beautiful viewpoint.
I guess after a few rains, there are all new paths and other descents possible.
I realised that everyone who goes hiking in the Red & Rose Valley for an afternoon has a different experience. You will take different paths and thus will be able to see different cave dwellings. What is certain is that you are always going to encounter cave dwellings and ancient churches when you hike in the valleys. And you are always going to have great views of the Red & Rose Valley area.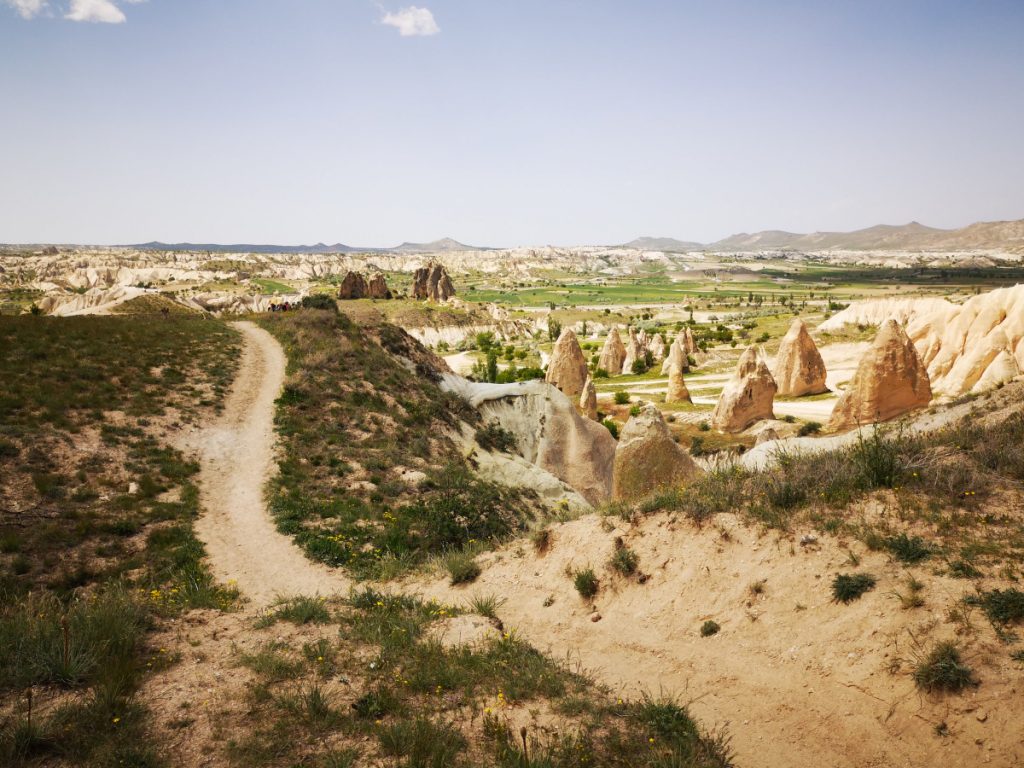 On another day, I also went back into the Red & Rose Valley. Then it turned out that where I now kept left on this plateau, I could also have gone right. That first time, I ended up going down quite a challenging descent, where I had to hold on to rope to avoid going down too fast. Where on the left I had a very nice encounter with a local man who offered me a cup of tea at his vineyard I could have found the collumned church on the right.
Red & Rose Valley Cappadocia – Turkey
I say emphatically, could have found…. because that remains a guess. This is because the entrance is not signposted. At the beginning of the trail (at the wider long path) it was but not after that. When I did find the collumn church another day, I came from a different direction. From the back I entered the Red Valley this time. I came to walk through a great area where I also came across a tea garden where I visited another church.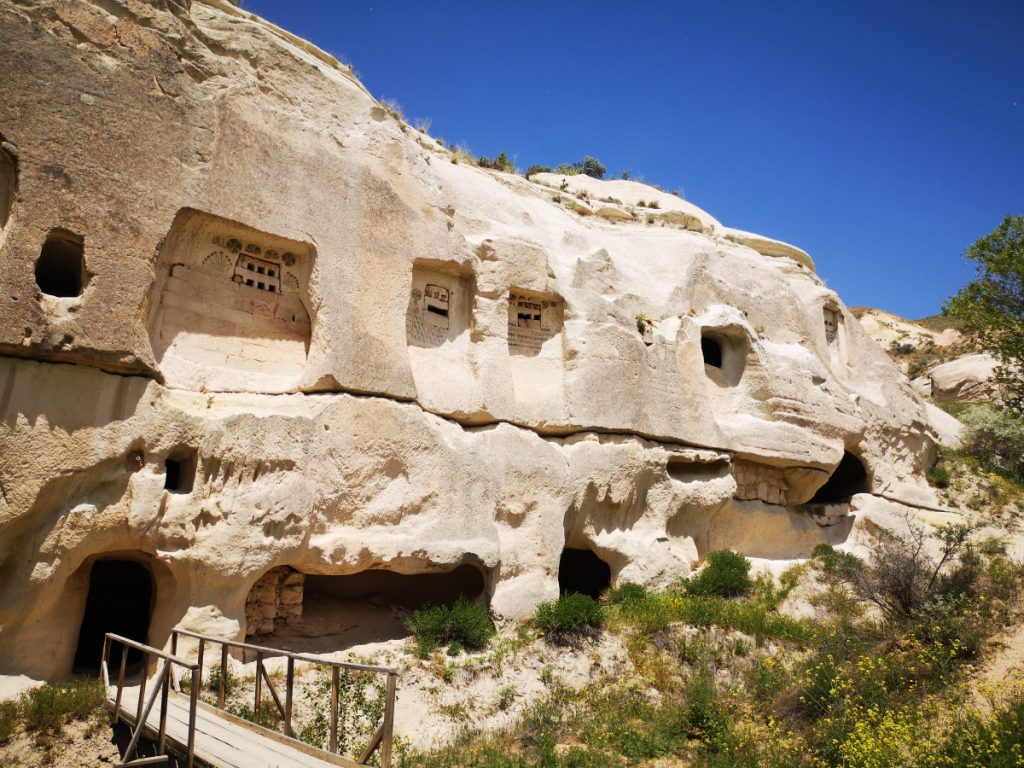 Then I stood still at a spot where, as it turned out later, I actually had to stand still to look left. This was because I saw a small bridge going into a rock there. This invited me to take the steep path down and have a look at what was inside that rock. There are very few rock houses or churches where you are invited to go inside in this way.
In most, you see a path and it is left to your own discretion how you get in there. And especially how you get out again. Going down is quite slippery on the sand/rock/stone surface. I slipped several times and let myself slide down on my bottom several times to avoid falling.
So this afternoon I was walking towards these stairs…. I first entered a small room where I saw all pigeonholes in the wall. Not so interesting yet, then. I had already seen many of those in the Pigeon Valley on the other side of Göreme.
When I got used to the darkness in the first room, I saw that there was an opening deeper into the cave. When I walked in there it curved off to the right and right away I saw that I was entering a special room. It was large and open and smoothly finished. When I came around the corner I saw that it was the church with the pillars. This was a beautiful space still, after all those ages.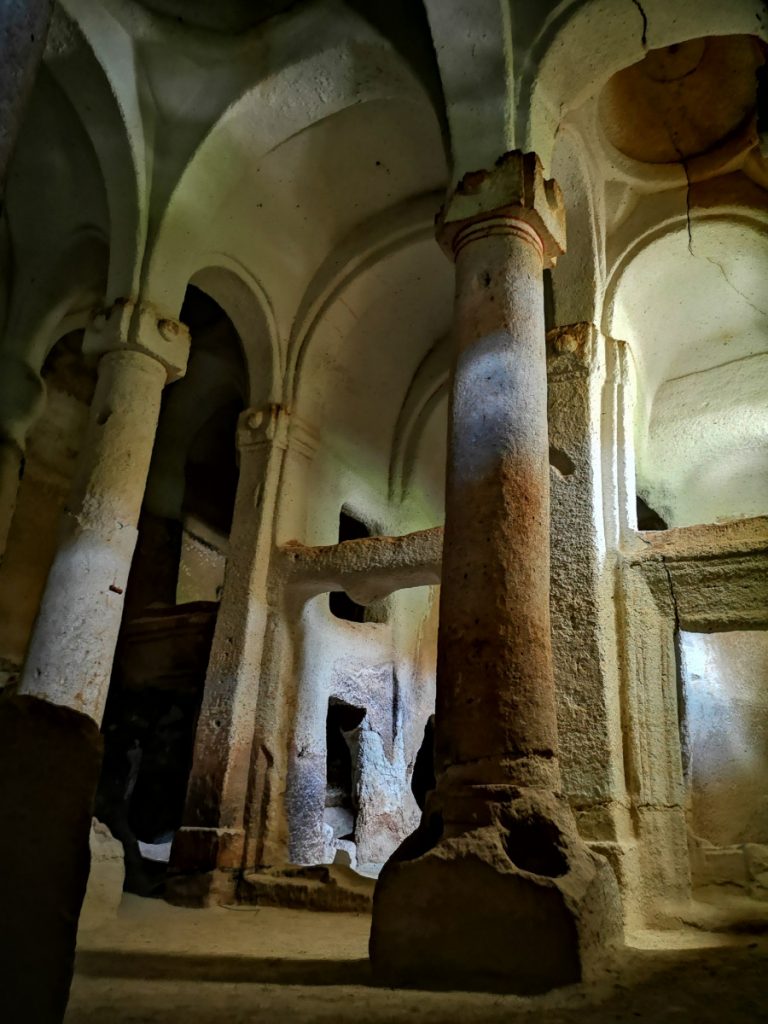 Like they smoothed the walls yesterday so to speak. The pillars were high and the arches were perfectly in place. There was a rounding at the end and that's where the vicar/pastor must have preached his sermon. What an amazing church! This one is quite rightly the most beautiful structure I saw. Unfortunately, there is no painting on the wall at all, so the space is dark and dull but in terms of workmanship in construction, it is really amazing!
Adventurous Travel – Turkey
After this visit, I walked back to the spot, that white rock, where I was standing because when I looked ahead there, I actually saw umbrellas. Of course, that's where I wanted to go. Have a nice fresh orange juice. I also visited a very beautiful church and cave there. This terrace is located next to it and you can sit there after visiting this church. This church still has amazing paintings that are definitely worth a visit.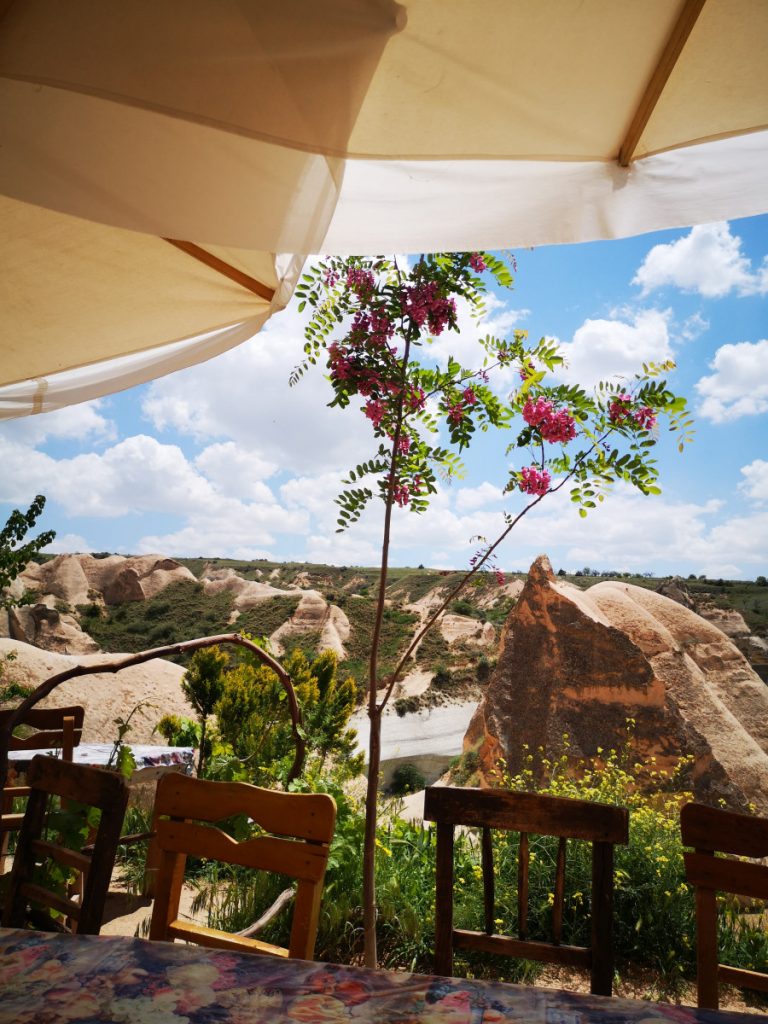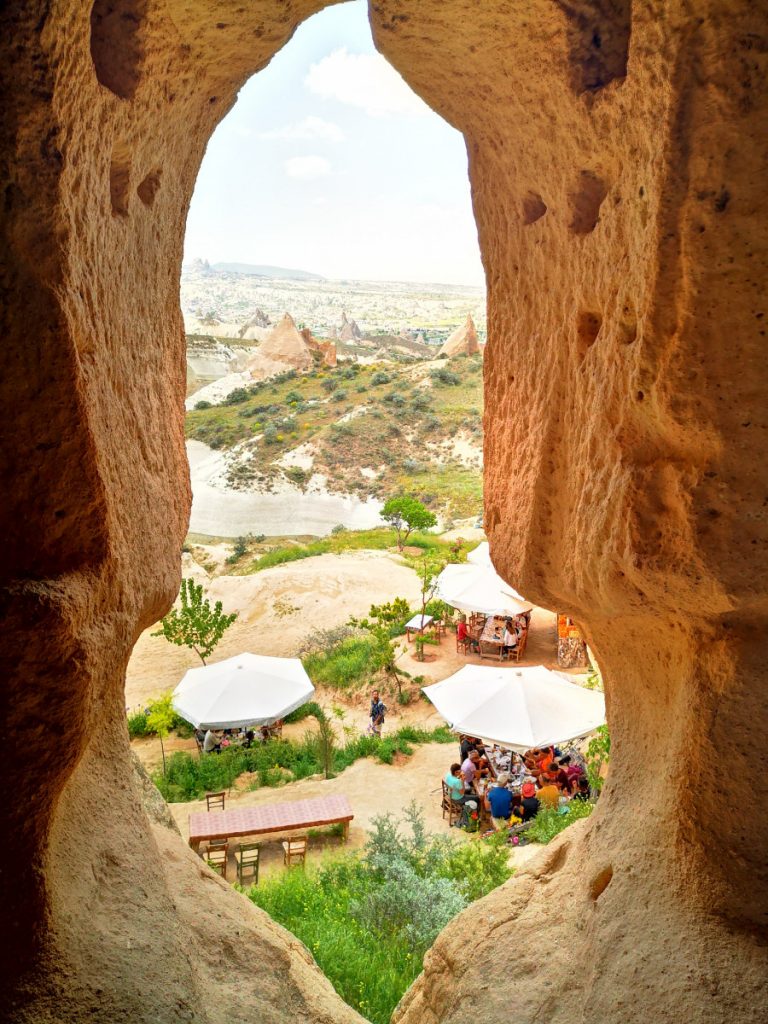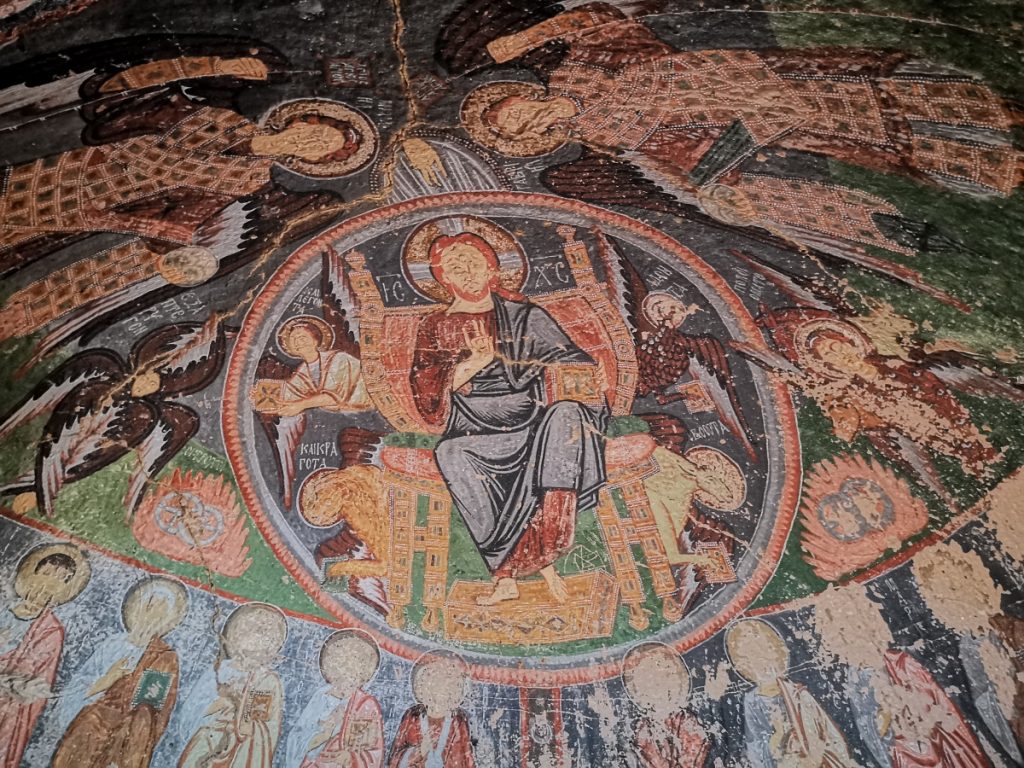 After this visit, I slowly left the Red & Rose Valley area and headed back to Göreme. There I had another delicious cappuccino at Coffeedocia.

Map of the valleys of Cappadocia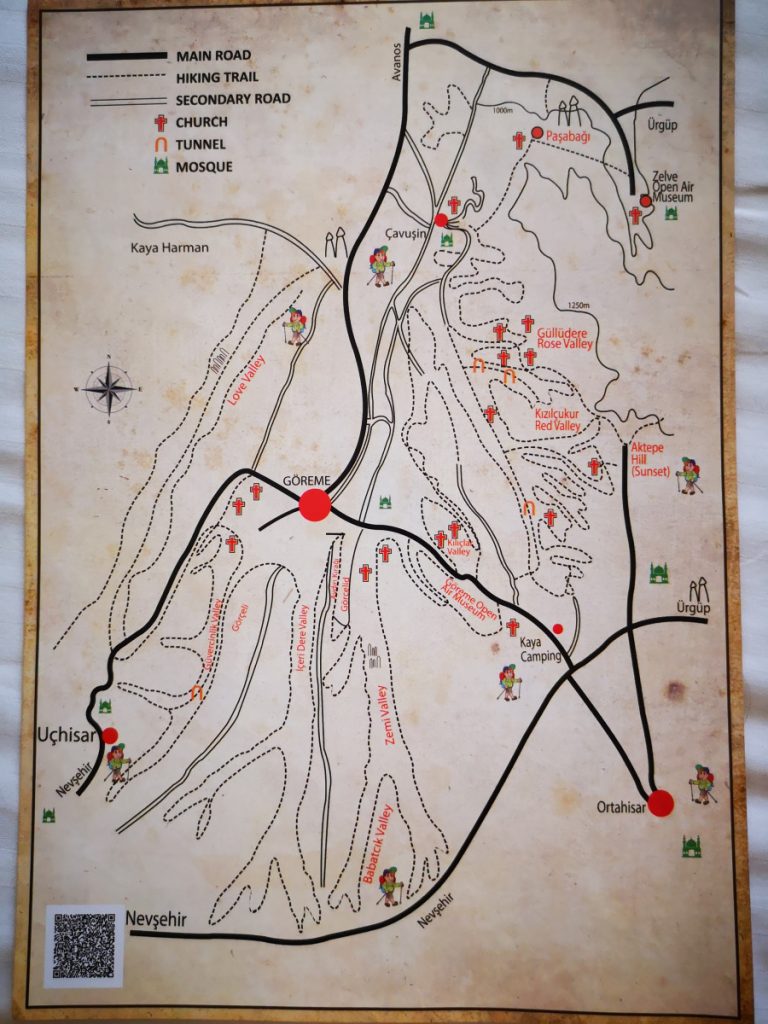 This map and other versions are available everywhere in Cappadocia. Every hotel has these at reception and they are all roughly a map of the area. I managed well with this map to navigate to the different valleys.
As you can see from this map, the Red & Rose Valley area is the most extensive and large valley area of Cappadocia.
You can do several beautiful hikes here!
Red & Rose Valley – Cappadocia
I can really recommend this area for multiple hikes. There are so many paths and so many different cave houses and churches to visit that each time you hike there you can choose a different path and get totally different views.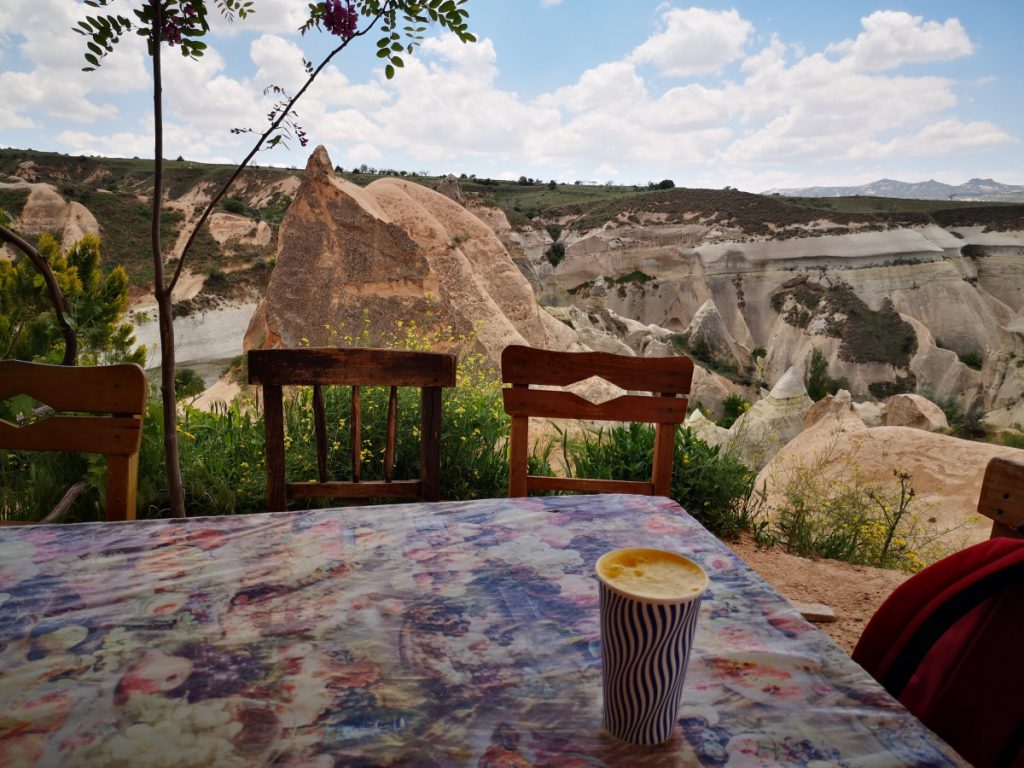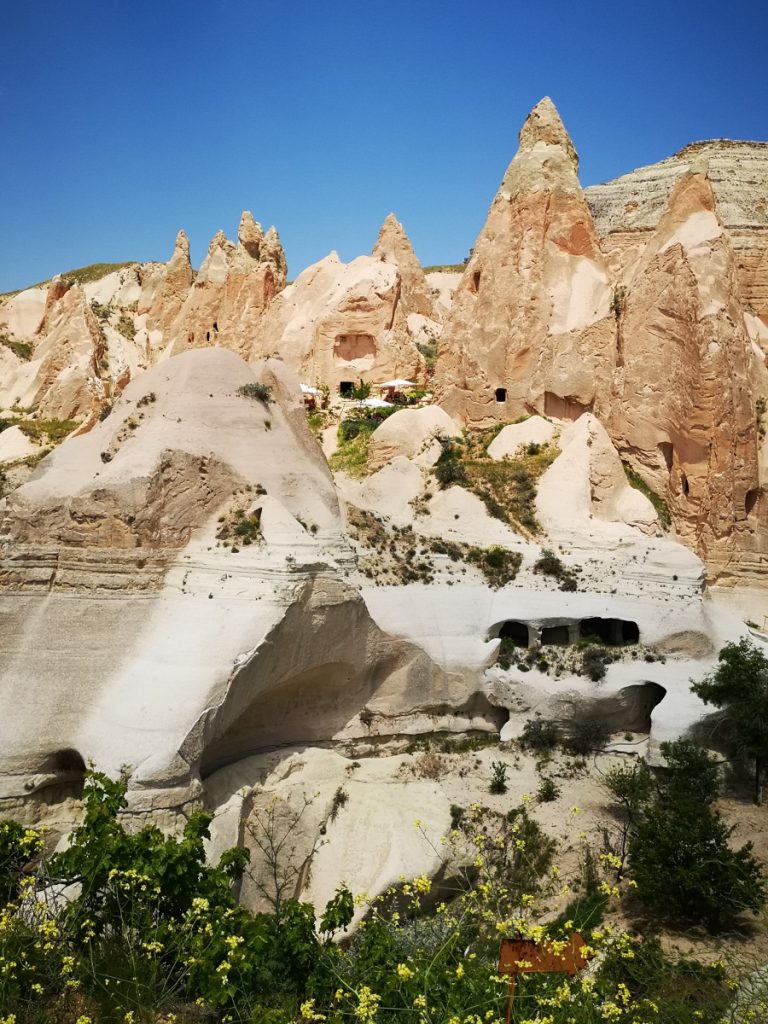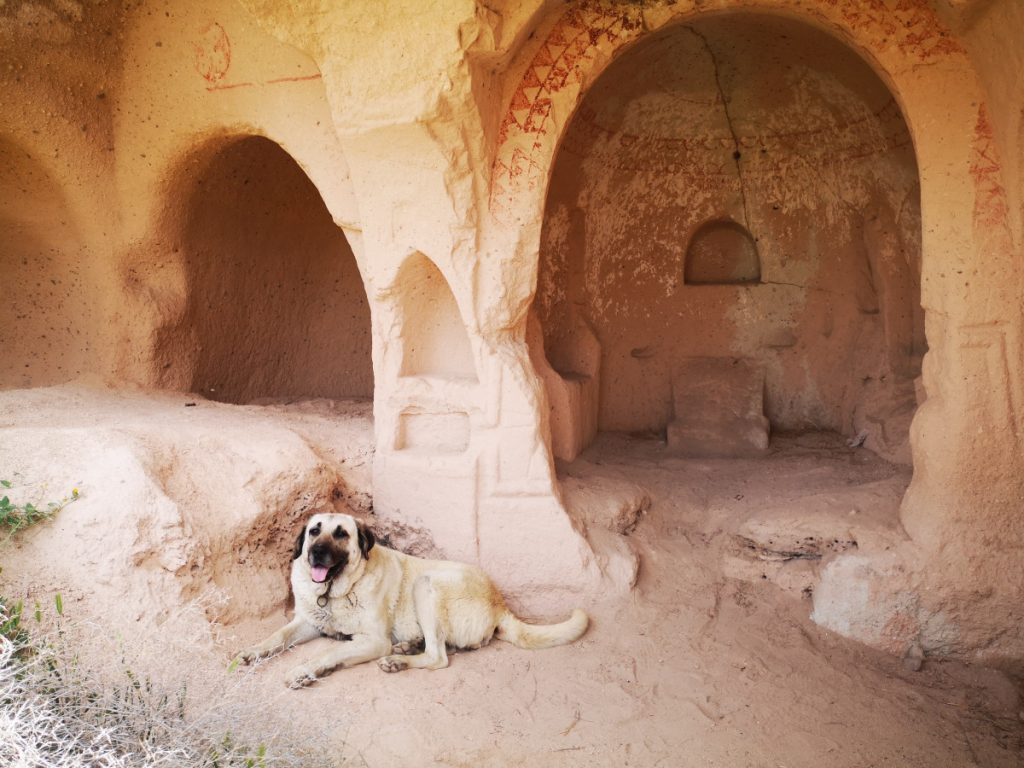 Want to read more about my visit to Cappadocia?
Where else I walked and which hotels I can recommend?
Happy to share with you more photos of the amazing Red & Rose Valley area.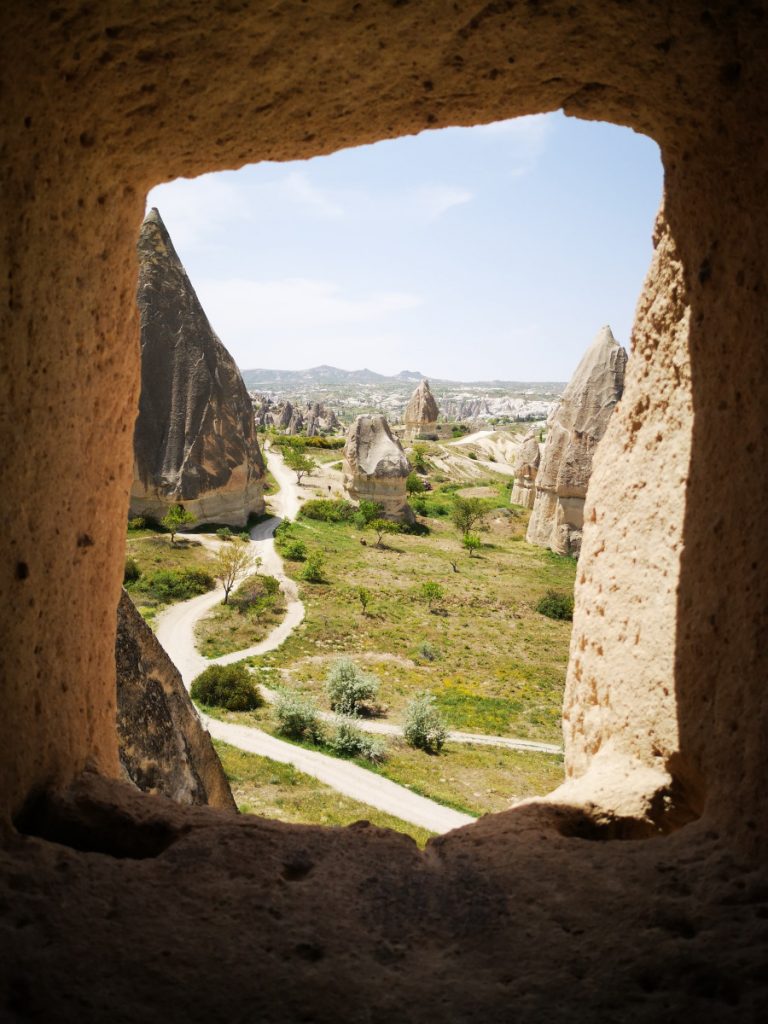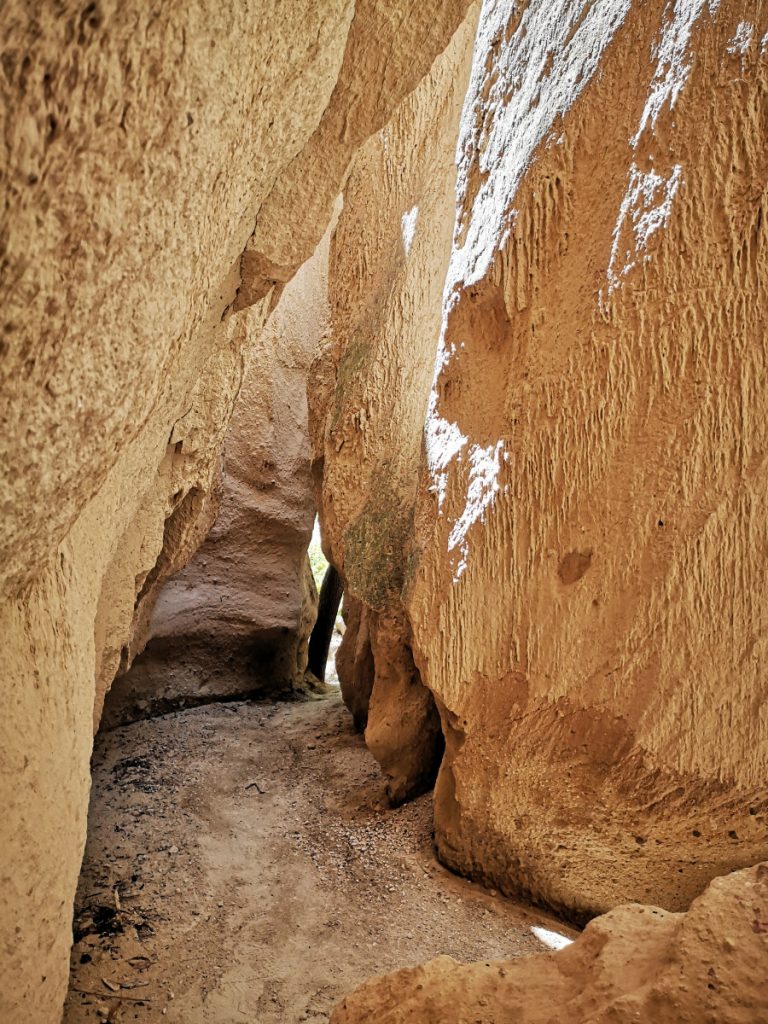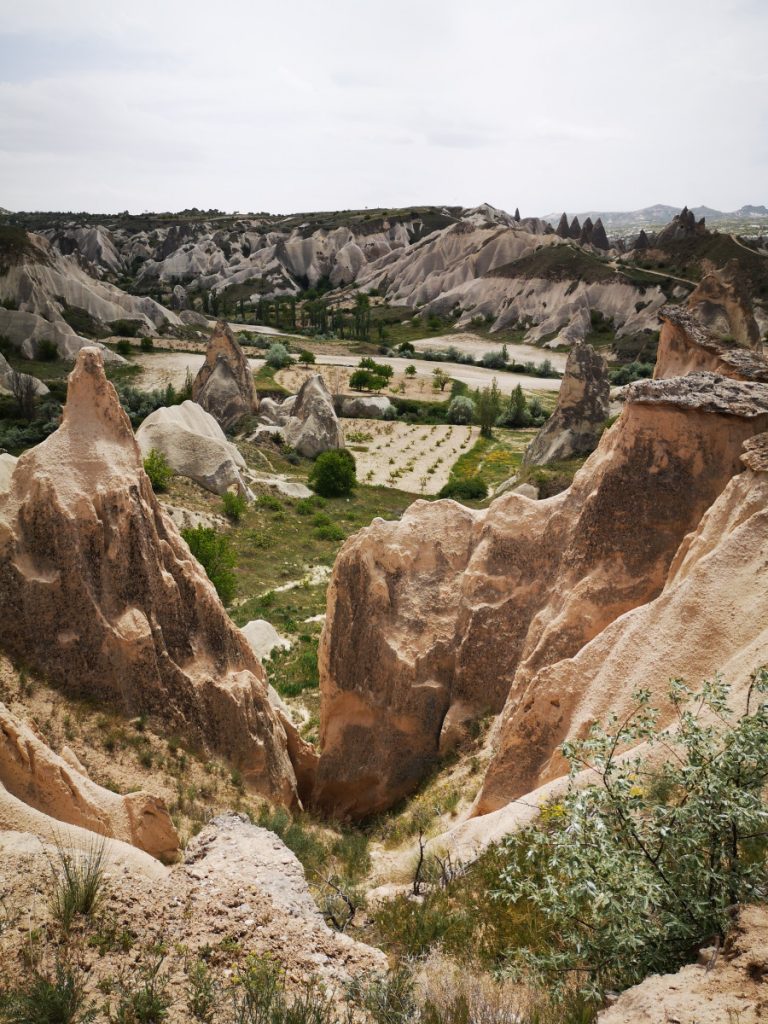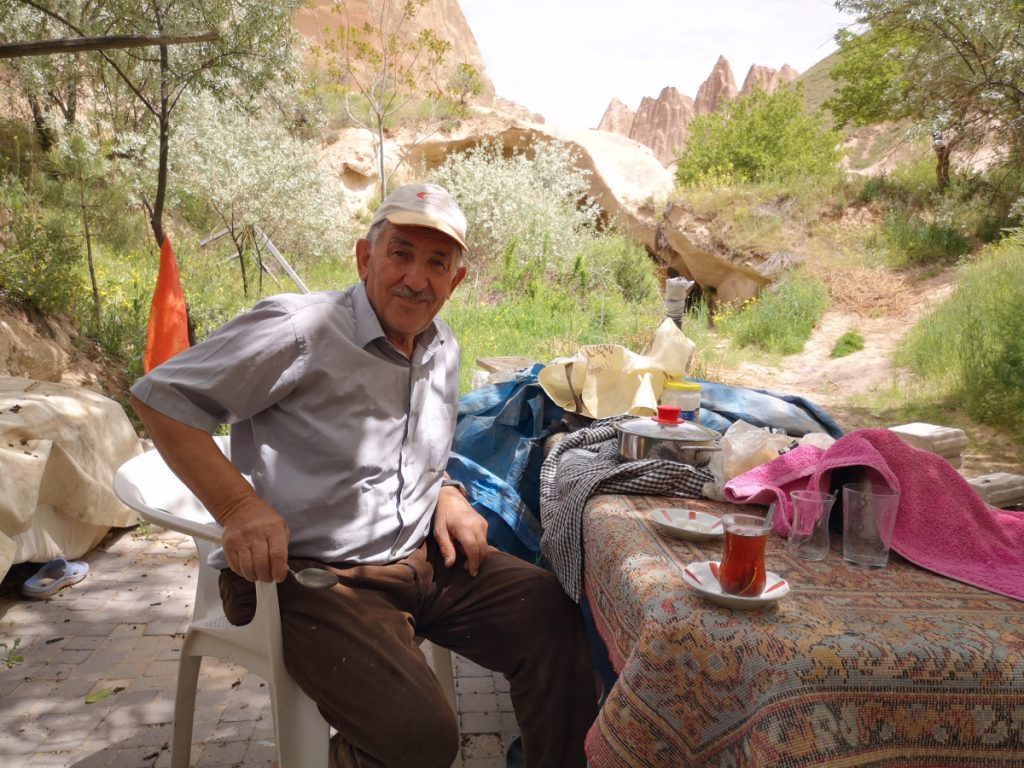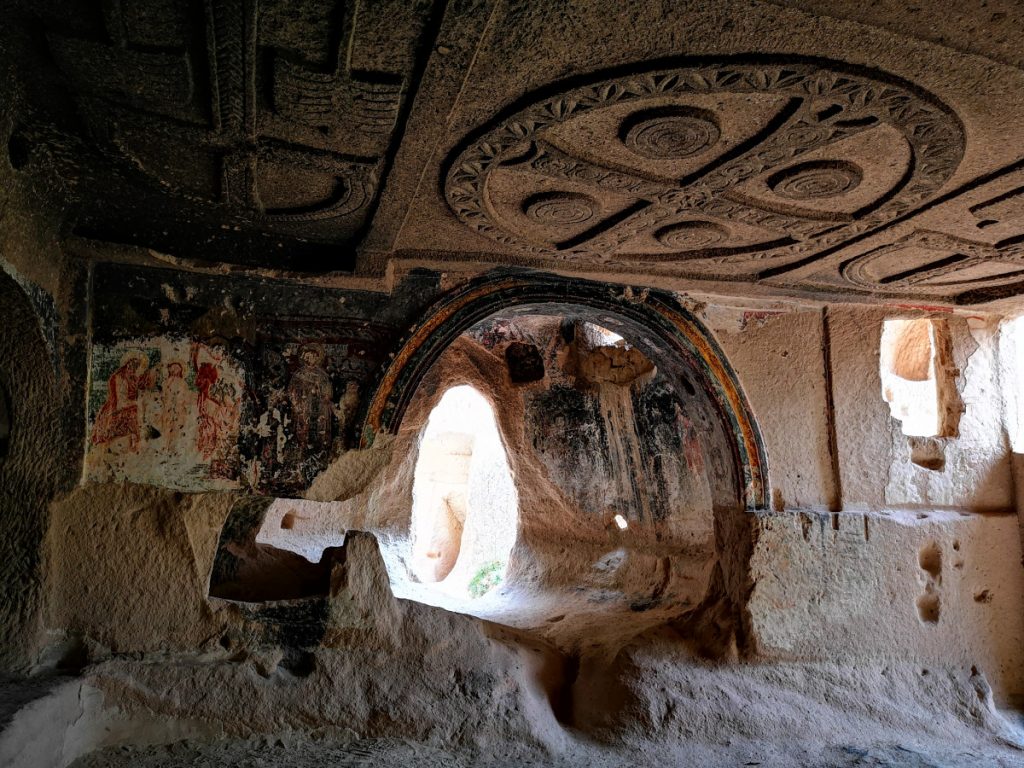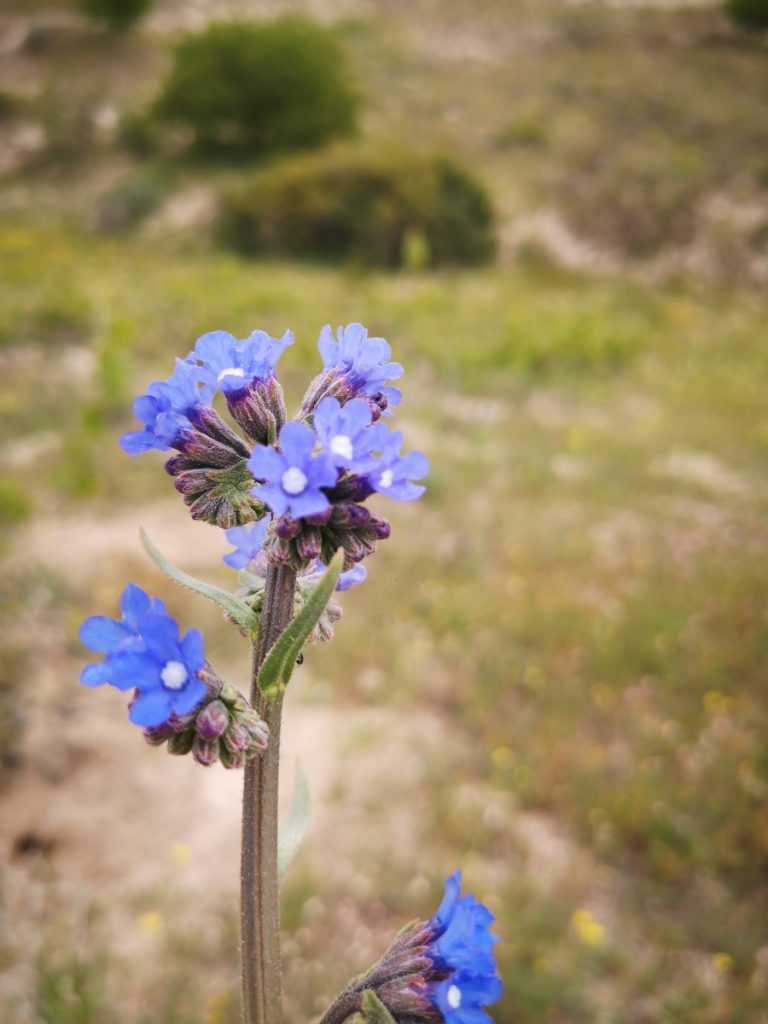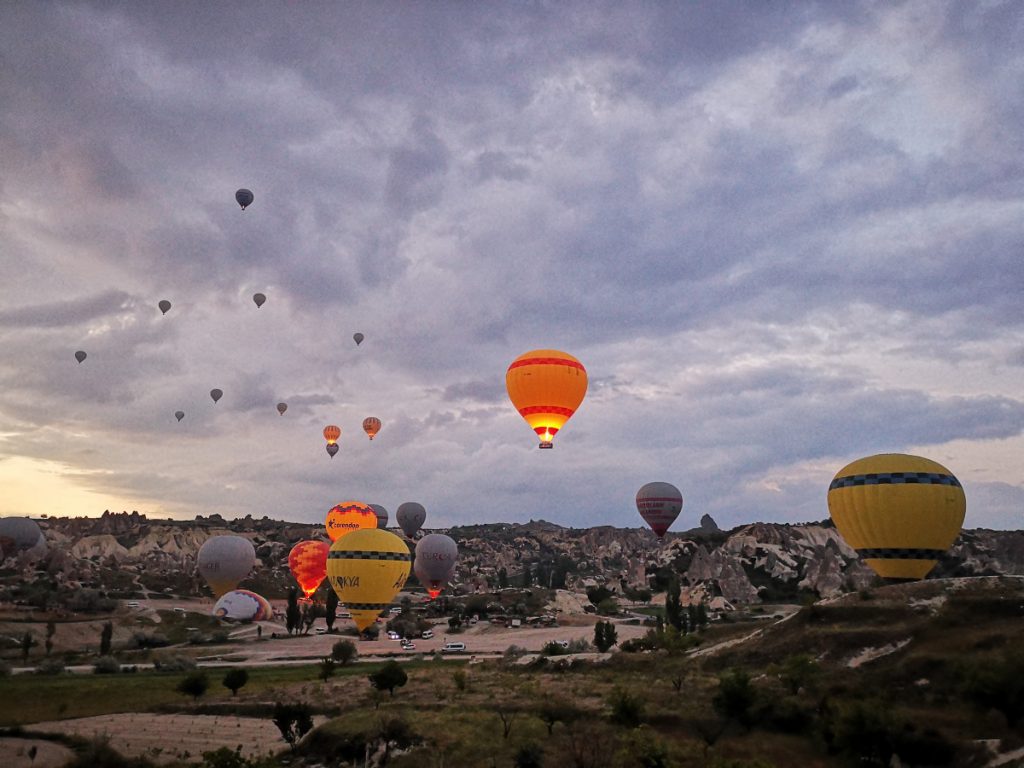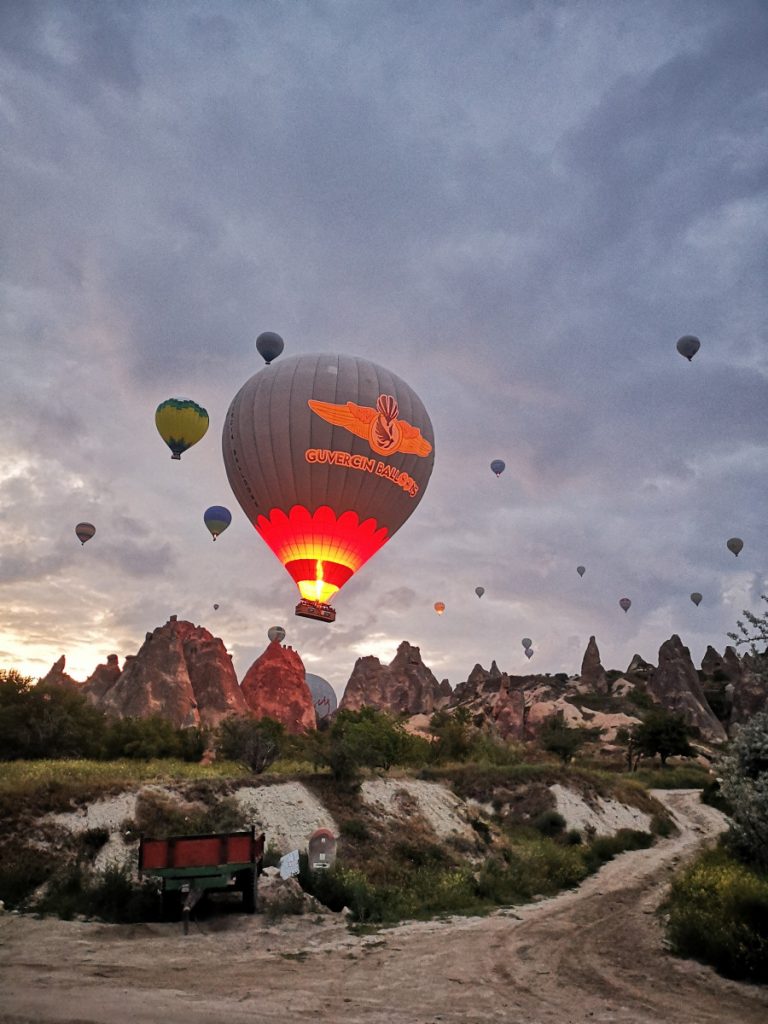 Some years ago, I was in such a hot air balloon myself – Ballooning over Cappadocia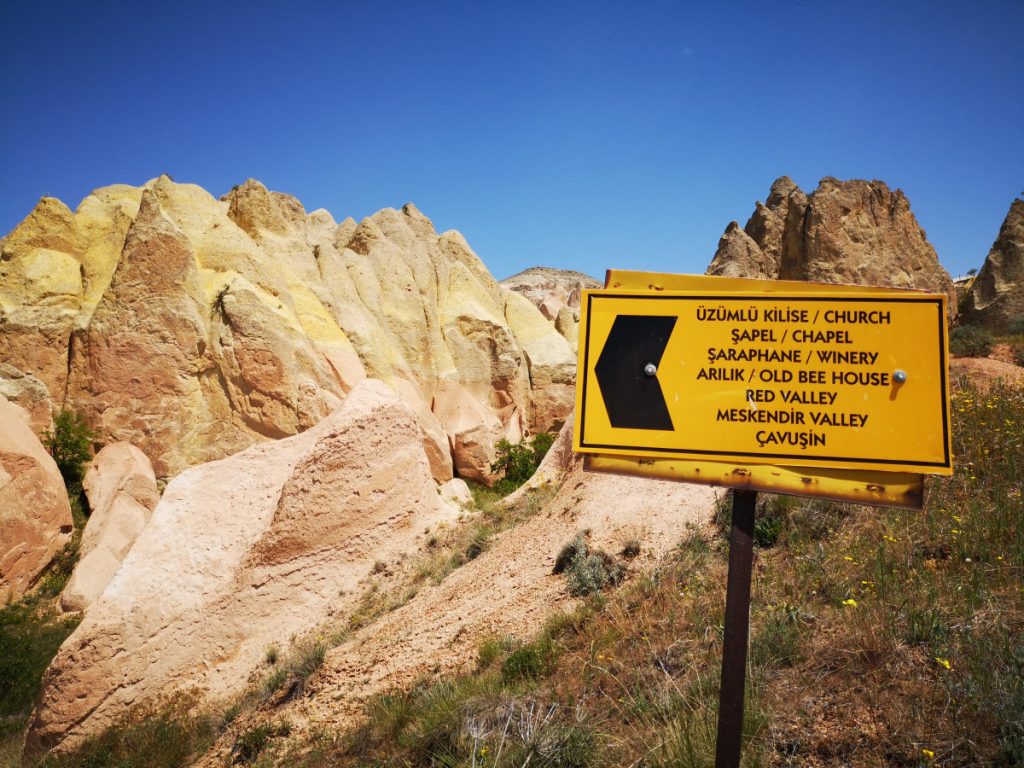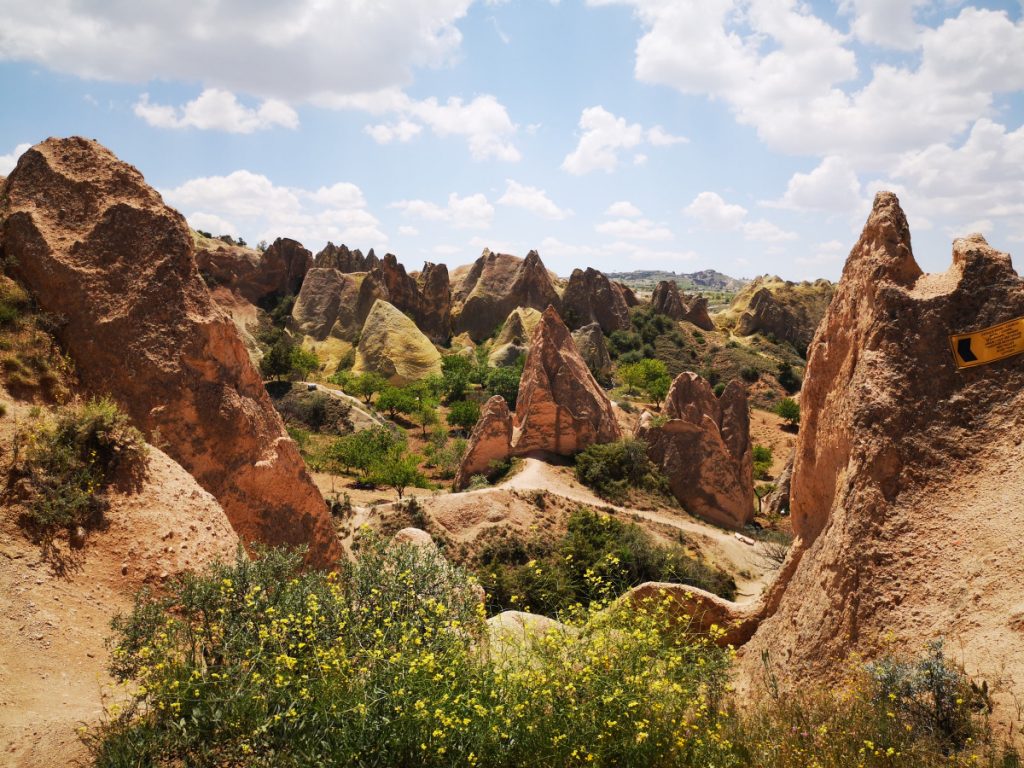 I hope you too get to spend a few days in this amazing area. Most tours let you be here for 1 day but believe me, this area is entitled to at least 3 to 4 days!
Want to read more about other hikes?
Hiking in a Wadi – Oman & Jordan
Go Hiking in Dana Biosphere Reserve – Jordan
8 days Pilgrimage on the Camino Frances – Spain
Alpe Adria Trail – Stages 12 tm 18 – Austria
Go Mindful Walking – Tips for a Mindful Walk
Do you want to know what I pack for a day hike?
I hope you enjoy this beautiful world as much as I do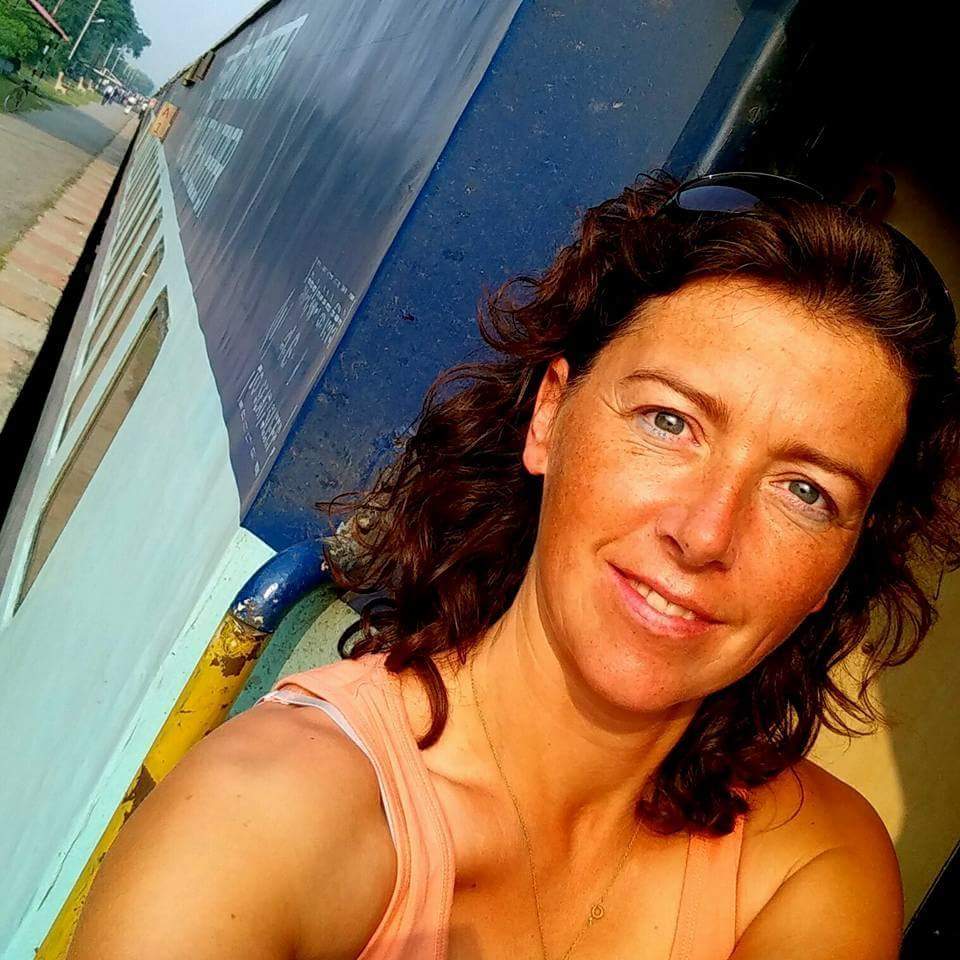 Jacomijn is een politieagent uit Nederland die jou graag laat zien hoe je veilig, actief en gezond de wereld kan over reizen. Safe and Healthy travel is a MUST