Hiking the N70 – Rijk van Nijmegen, The Netherlands
|
Just when it became really spring in The Netherlands and the sun was doing her best early morning I went hiking in a great area in The Netherlands called Rijk van Nijmegen. I went with fellow travelblogger Anto of We12Travel to the trail called N70. If you want a hike in The Netherlands that provides you with some climbing this is the one!!
I left my hometown around 8 oclock in the morning and the sun showed herself, I knew it was going to be a great day!!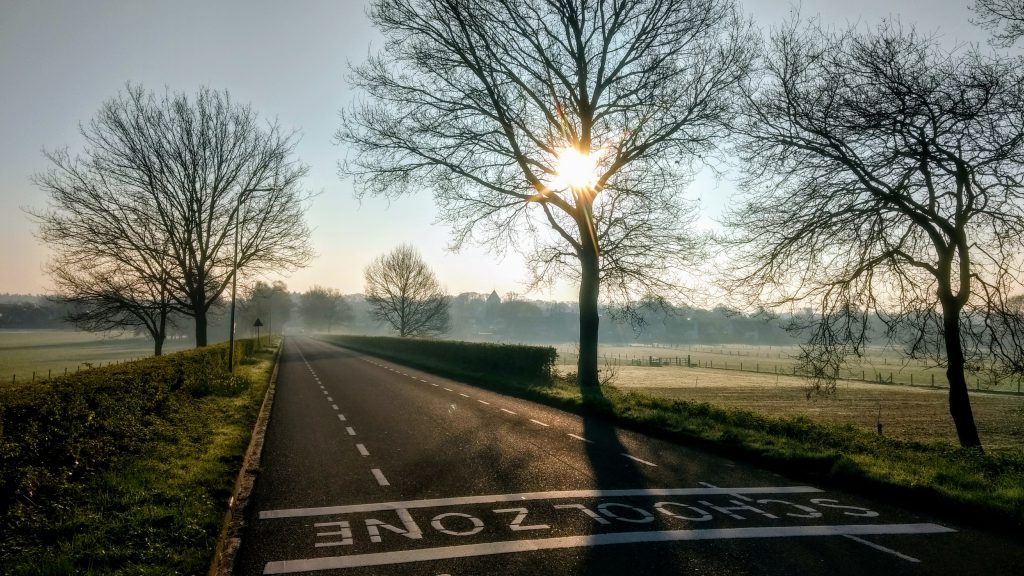 View on Hellendoorn
On my way to the N70 – Rijk van Nijmegen
I really wanted to hike in The Netherlands but having the feeling of being abroad and so this was the one trail to walk Anto told me!!

The N70 near Rijk van Nijmegen!!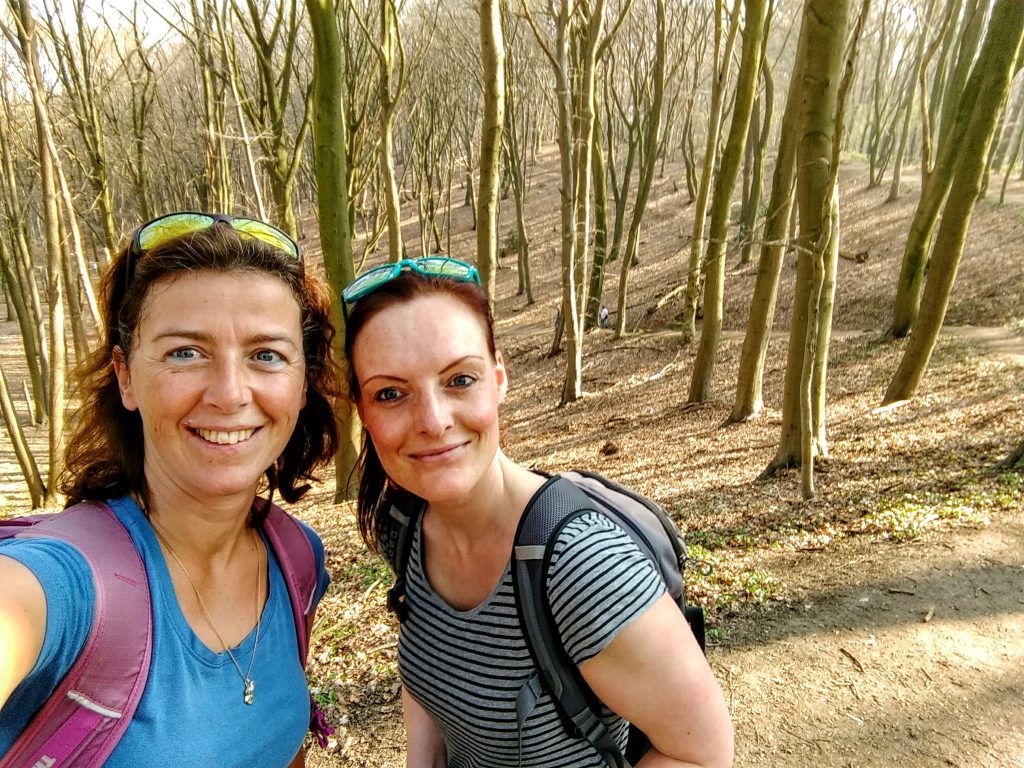 We met at a place called Duivelsberg. I'll tell you what that is translated into 🙂 Devils mountain!! I had never heard of it, neither did I hear about Rijk van Nijmegen.. I know The Netherlands is small but still so much to be explored by me!!
I do love to explore my homecountry! You to?
Hiking the N70 – Rijk van Nijmegen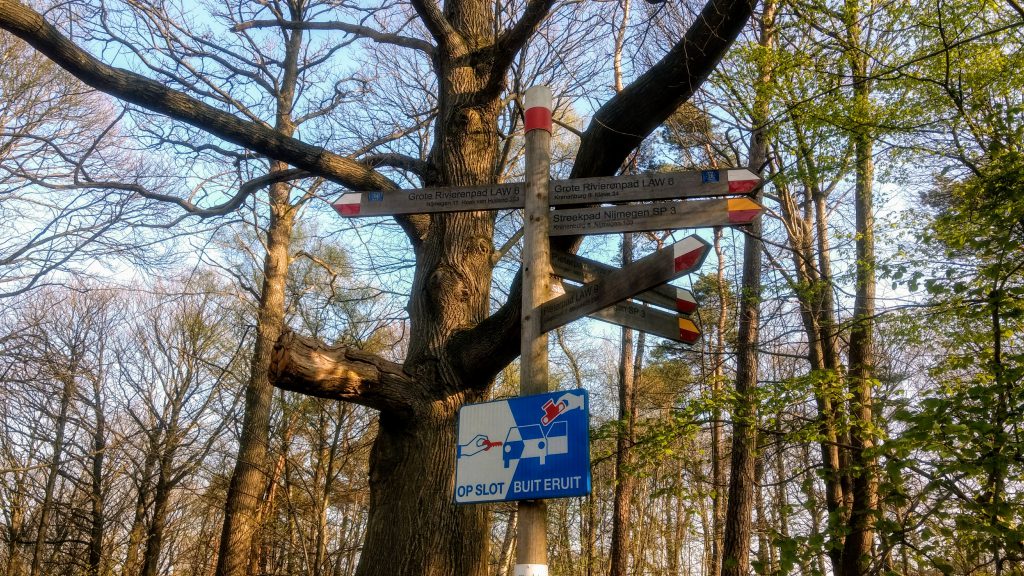 As you can see there are lots of routes to be picked here!!
Also the famous Pieterpad comes along this part of The Netherlands!! Read more about the Pieterpad.
The hikingtrail N70 is about 16K and will get you over 8 hills with great names as the Boterberg (Butterhill), Sterrenberg (Starhill) and where we started the Duivelsberg. Because of those hills it will give you some great views over the surrounding area and valleys as the beautiful Hengstdal (stallionvalley). I really felt like being in a different country!! Well..to be honoust at some point we were really close and even almost crossed the border with Germany 🙂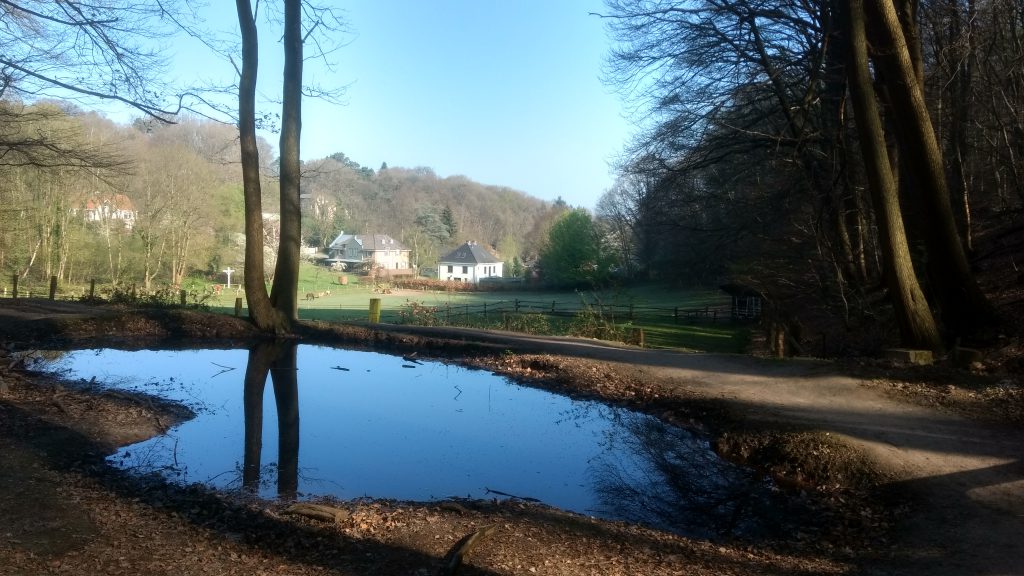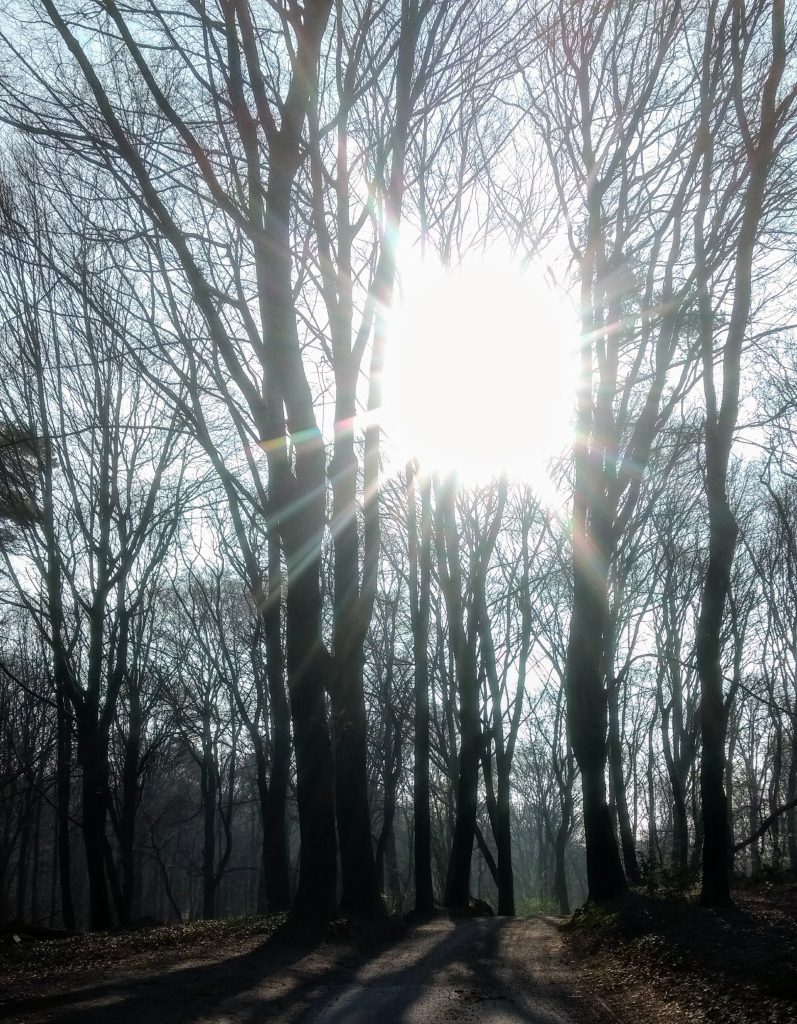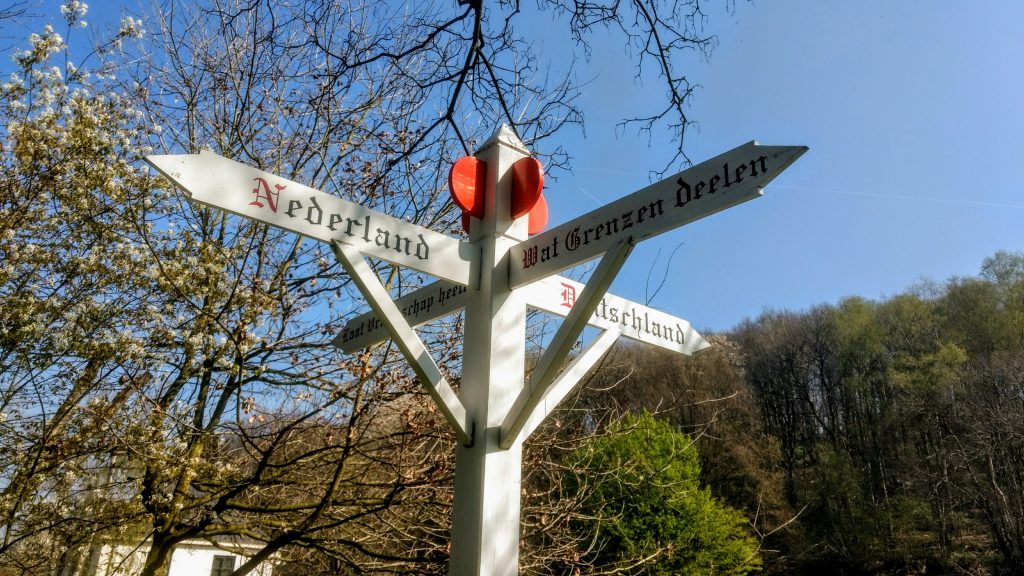 Border with Germany
Rijk van Nijmegen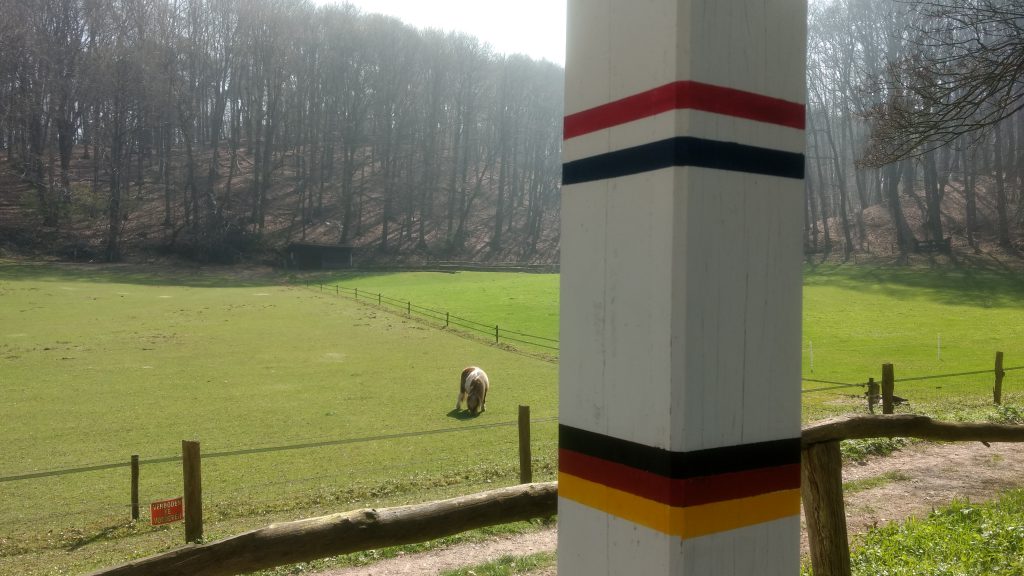 Halfway down the trail we had a nice viewingpoint and we sat down to enjoy that and some nutricious food. In the distance we saw the churchtower in the village of Persingen. They say this is the smallest village of The Netherlands!! Only 105 inhabitants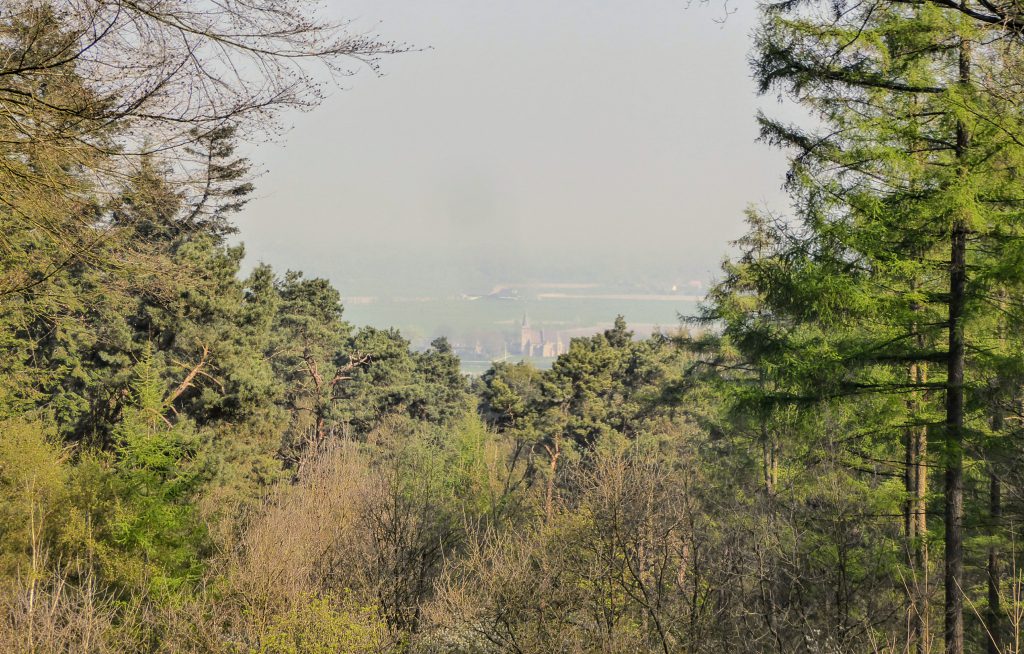 It was a bit foggy so we didn't have a clear view
Smallest village of The Netherlands – Persingen
Rijk van Nijmegen
And if you are lucky you get to see Truffel, the pot-bellied pig.The owner was walking her and she is enormous!! She told me I could pet her but it was at my own risk 🙂 And Truffel let me!!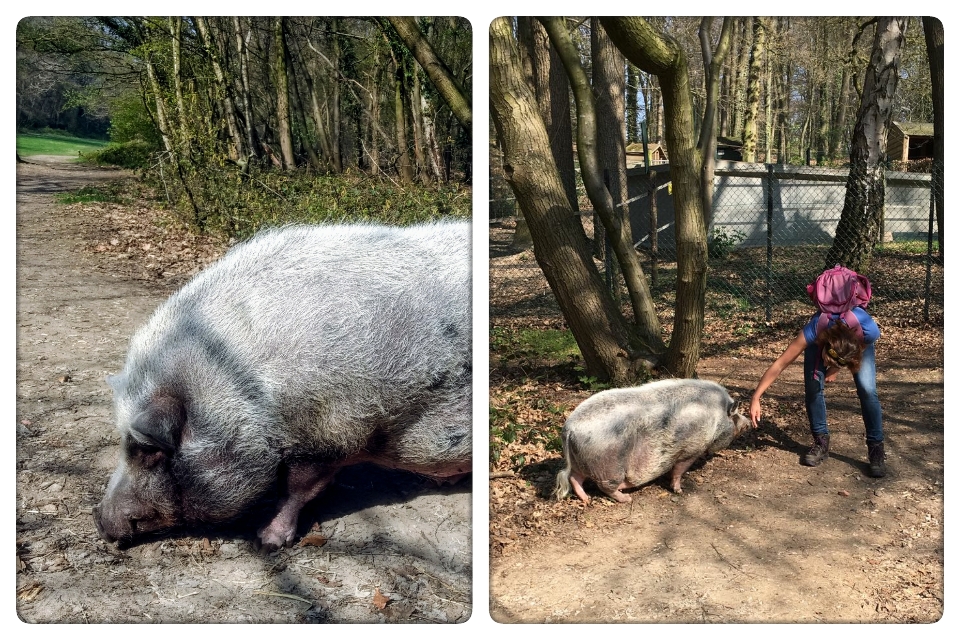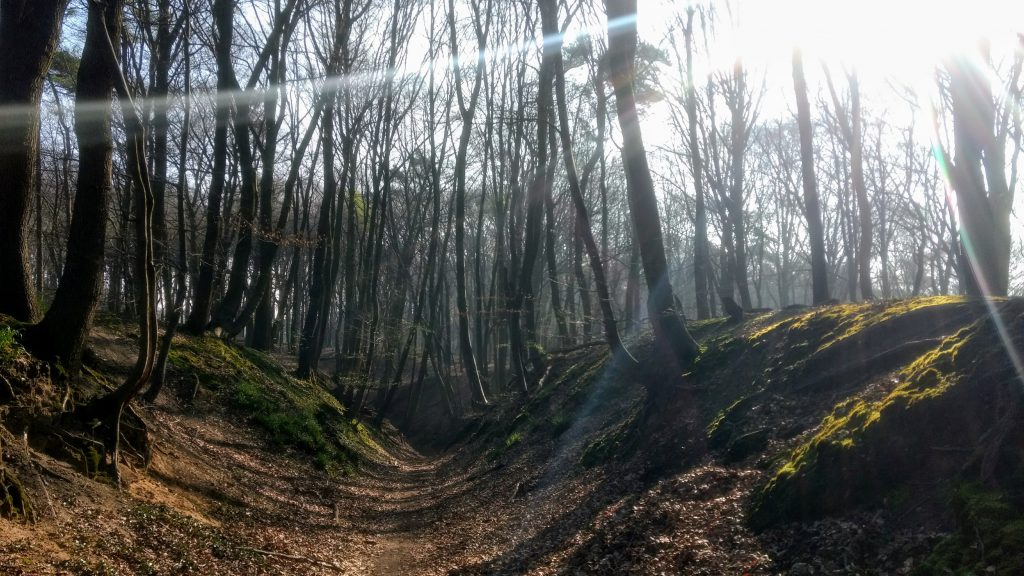 I loved the nature! The hills were great in the area surroundings of Rijk van Nijmegen. I really can imagine that this is a hotspot for people who are preparing a trip abroad and want to hike more up and down to train those calfs. It totally fits the description!!
I live in Hellendoorn and live just at the end of the Sallandse Heuvelrug, a long rigde stretch over a part of The Netherlands. So if I want to hike or bike it is a perfect part to go in to but .. the climb up the Duivelsberg was better!!
Yoga pose @ Duivelsberg
Hiking the N70 – Rijk van Nijmegen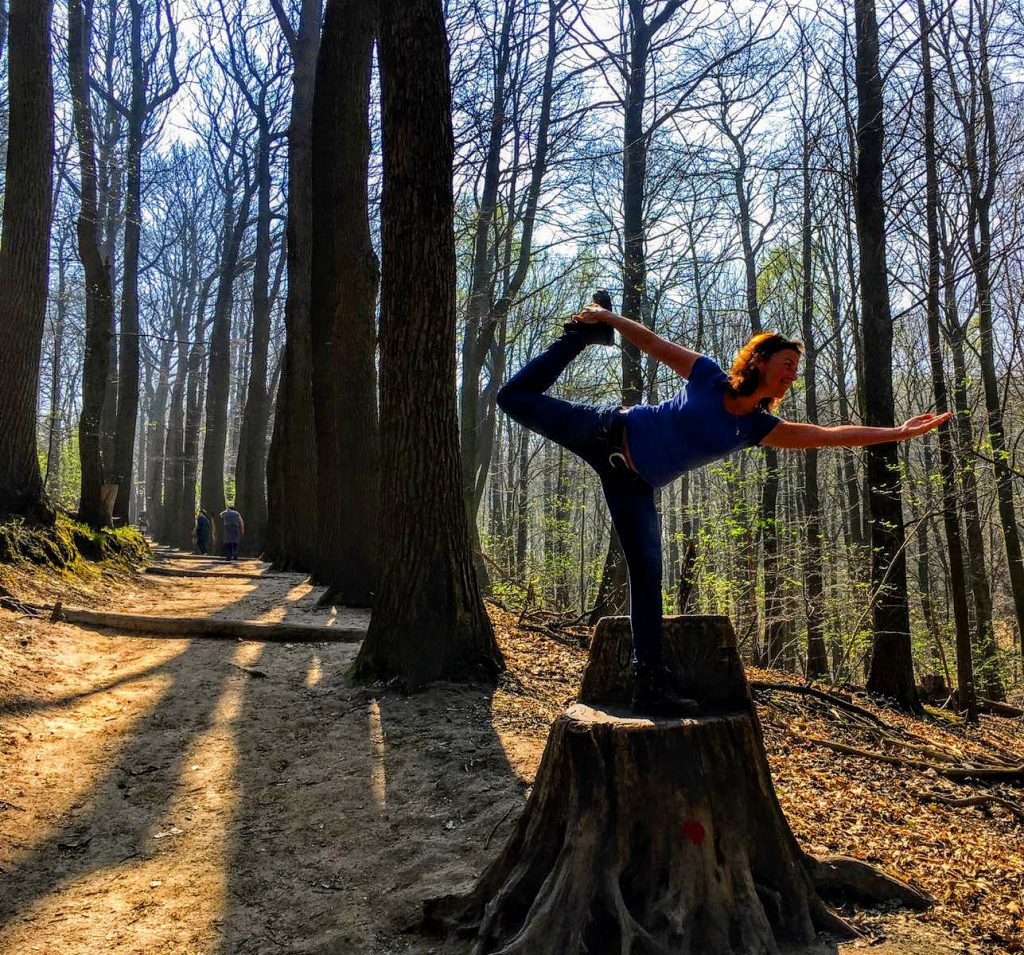 Just to get my body in a different mode I couldn't resist this tree stub.. I had to get on it and pose and stretch 🙂 The stub was made it into chairs so you can also sit down if you want 🙂
Rijk van Nijmegen
16K hiking through a Hilly Holland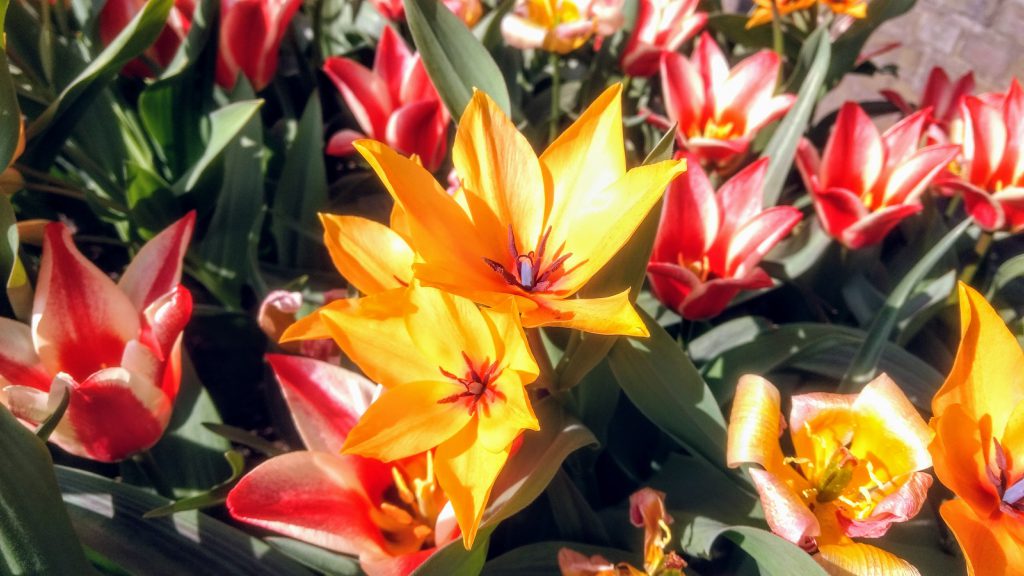 Pancake restaurant De Duivelsberg
After walking these 16K we had some good appetite and deserved this great pancake!! That is the upside of beginning at the Duivelsberg.. There is a great terrace and restaurant to sit down and enjoy your lunch or diner. I really liked my pancake after the hike with a bit more exersice then I'm used to in The Netherlands!!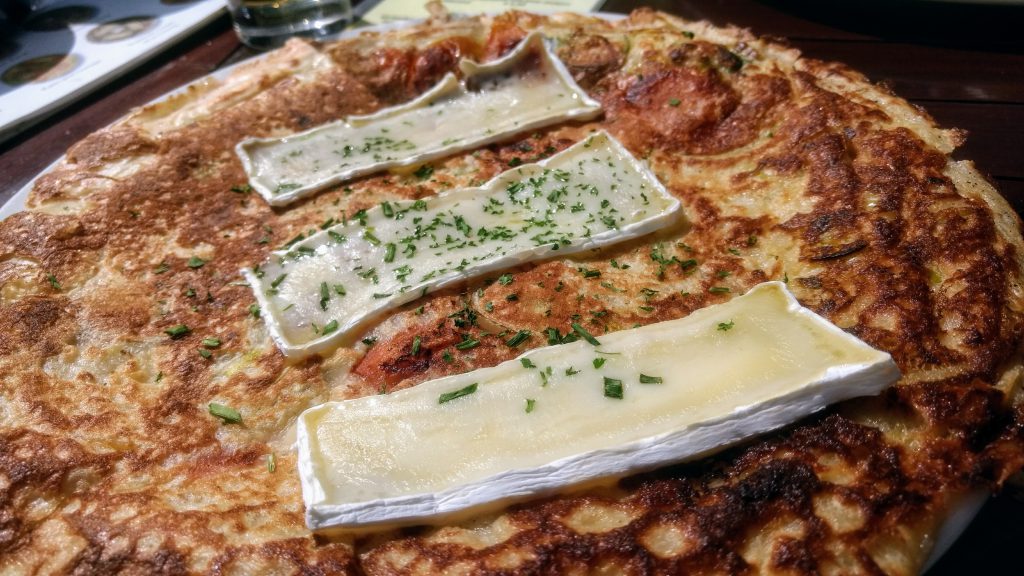 Length & Duration
The trail is around 16 K and you will take around 3,5 hours to hike it.
—
Did you like this hike? Share it!!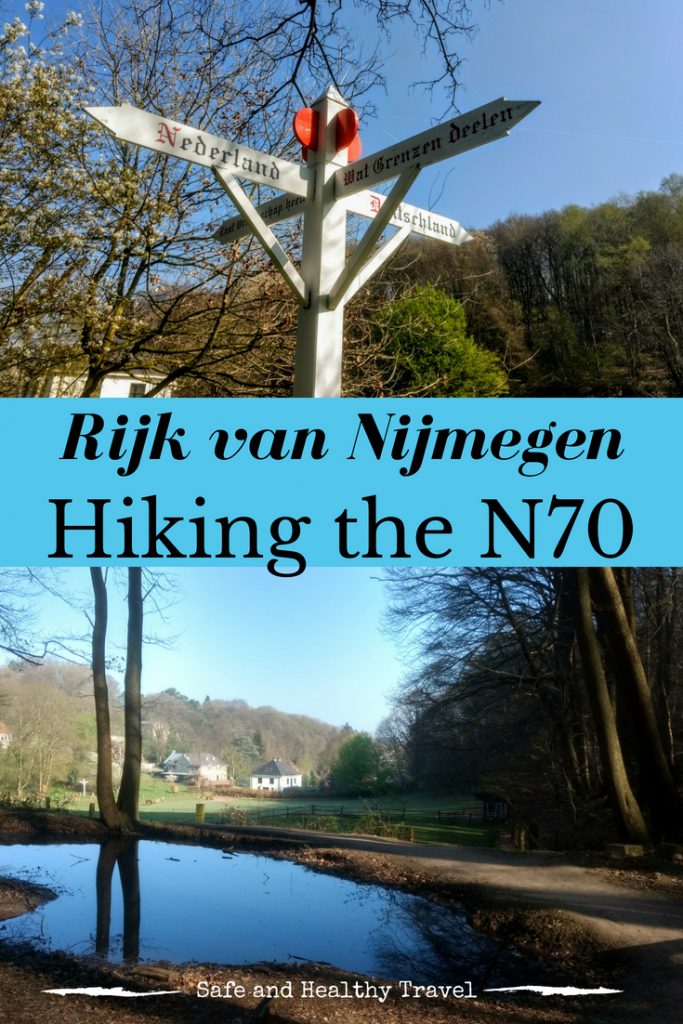 Would you like to read some other hikes in The Netherlands too?
Hike Umfassungsweg in Delden – The Netherlands
3 ideas for walking in Deventer
Intertidal Walk through the Waddensea, The Netherlands
Or how about that great Camino?
Camino Frances, Santiago – Reaching my Goal (Spain)
Or can I inspire you to go cycling?
I hope you love this world as much as I do!!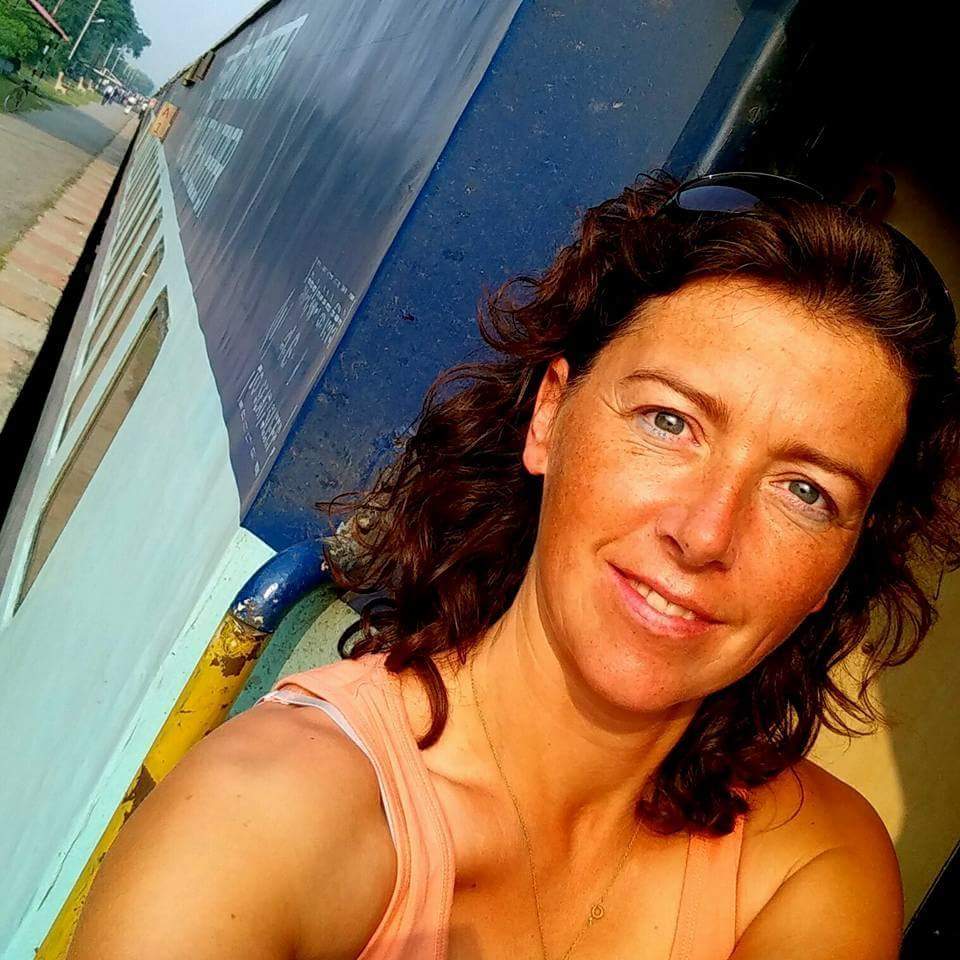 Jacomijn is een politieagent uit Nederland die jou graag laat zien hoe je veilig, actief en gezond de wereld kan over reizen. Safe and Healthy travel is a MUST