Kayakking on the river Ter, Colomers – Spain
|
In the area of Estartit, the Costa Brava of Spain in the province of Catalunya, the river Ter meanders through the scenery. You can take a swim in the river but also hire a canoe of kayak and get active. Along this river there is a lot of green and that'll give you the chance to spot some wildlife.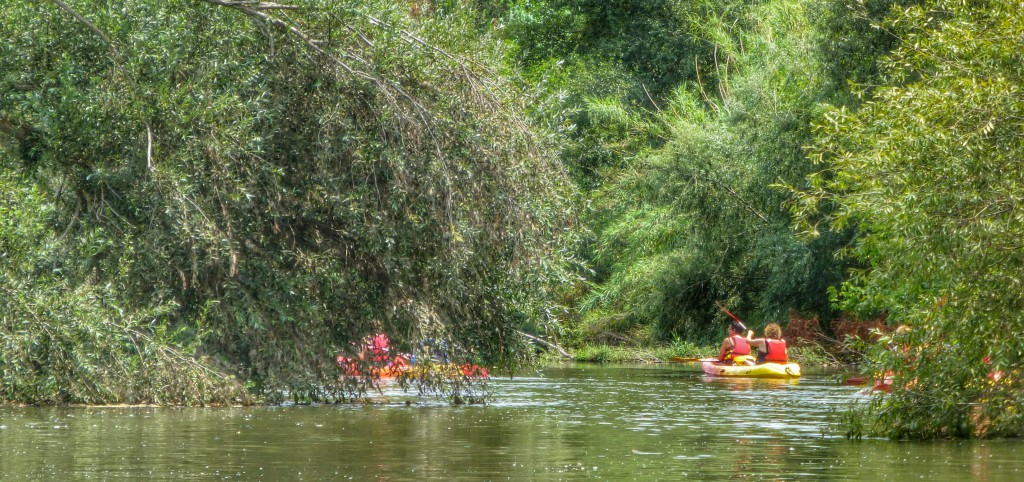 Als je deze blog in het Nederlands wil lezen, klik dan hier
Colomers – Kayakking
In the village of Colomers there is Kayak del Ter. They provides canoes and kayaks to rent and offers also safety vests and other suplies such as waterproof bags. That way you can safely bring your belongings with you on the kayak.The rapids aren't that big but still you get a bit wet sitting in the kayak. The water will go in the kayak and you need to put your camera or phone somewhere safe. Because I do take them with me….I need to make some pictures ofcourse!!
Wildlife along the river – Kayakking

They told me that there was a chance to spot an otter. I did my utter best to spot one but I didn't. I did see several spots where I think they build a dam to house a family. I saw a lot of dead wood along the riverside with some entries in them that gave me that idea. At the startingplace I saw a sign that gives you an idea on what you can expect to see. Well, unfortunately I didn't see much.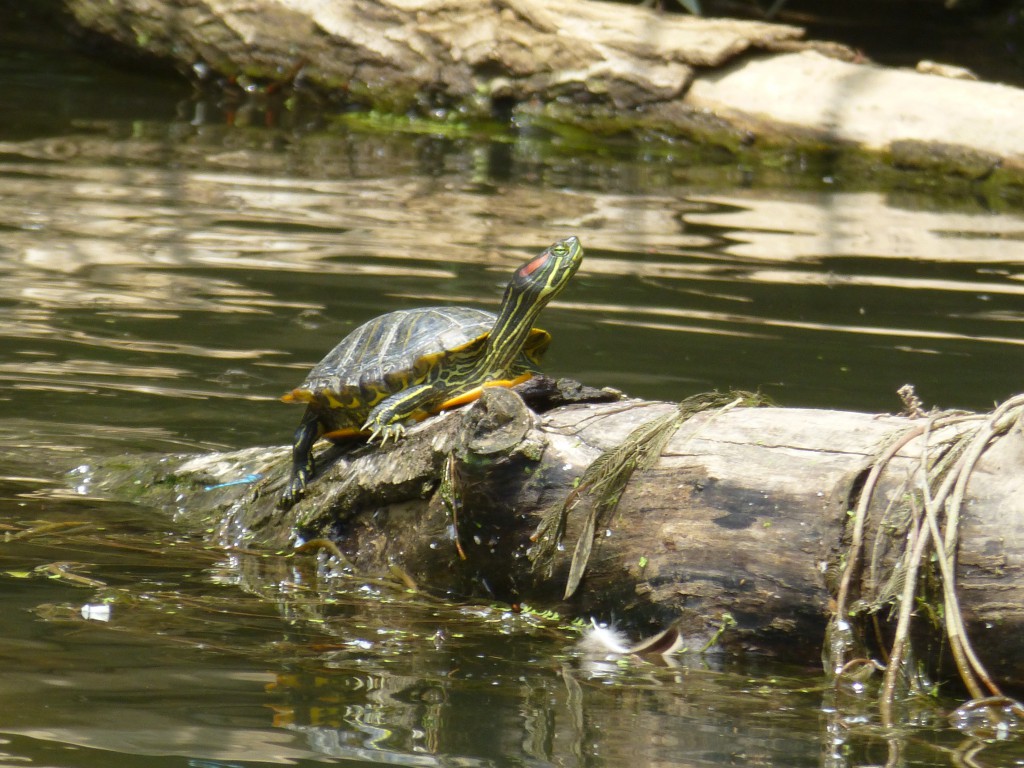 I did see a turtle. At first a small one and later on a bigger one. I told this to my fellow kayakkers and she told me that this isn't a native animal. It probably was a pet and released into the wild. It was a Mexican turtle. It sat on a branch just above the waterlevel and did gave me a nice picture 🙂
8km kayakking – River Ter

The total fare is around 8km and that will take you on the river for 2 hours. Meanwhile you have all the time to look around you and talk with your fellow tourmembers and show eachother what you see and how it's going with you paddles. You need to get a hold of it and know who is leading and what your rythm is.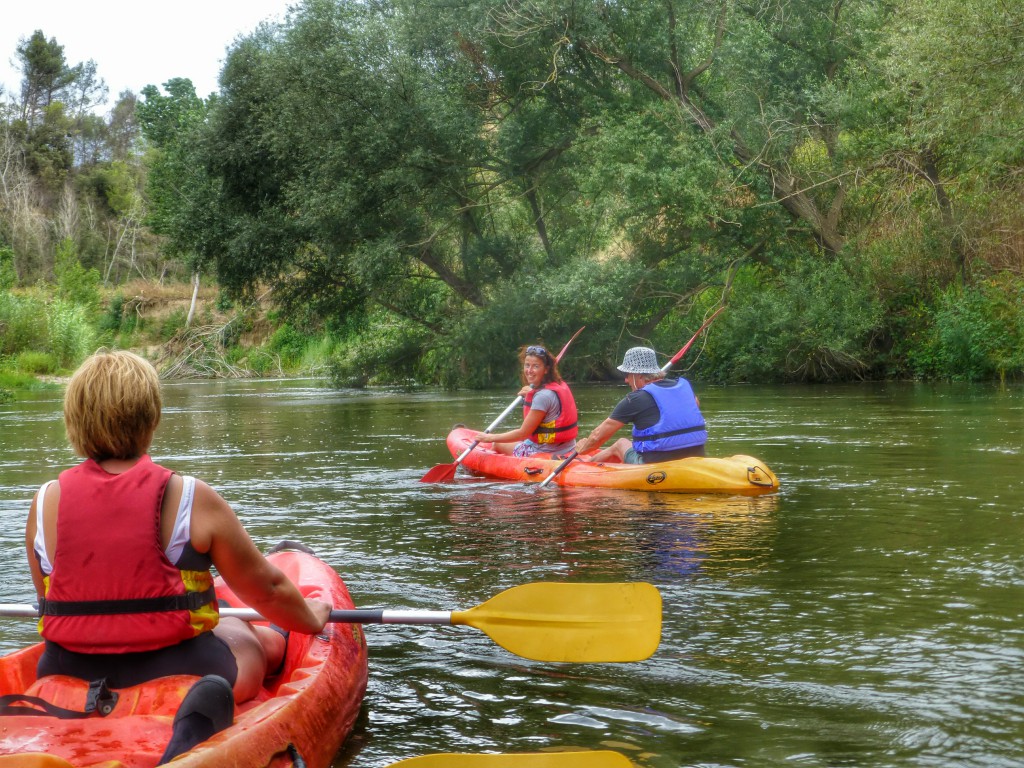 If it's really warm you want to go for a swim ofcourse.There is halfway down the river a spot to do so. There is a rock on the rightside of the river. You can jump of that rock, it is deep enough so you won't hit the floor of the river. It is a safe spot to do so and to fresh up and swim around.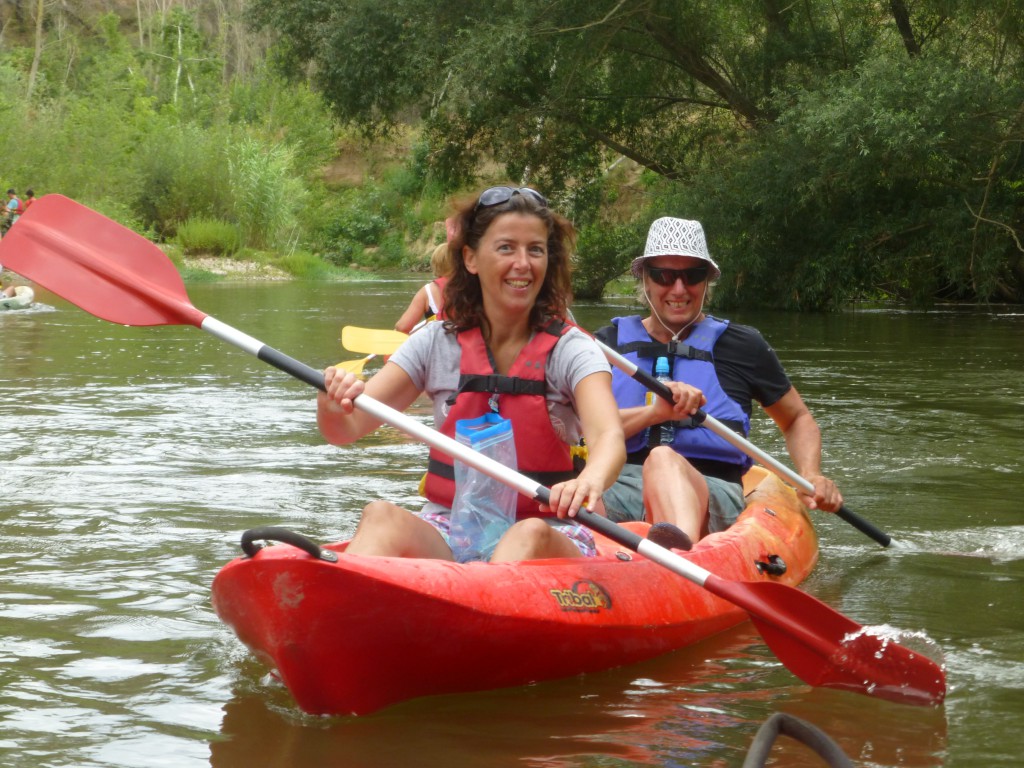 Hans and I were a good kayakking team 🙂
I had a great and active afternoon. I can recommend this to anybody who wants an active day when you're in that area of Catalunya!!
Facts
Costs are € 25 per person
There is no time limit so you can take the whole afternoon going down the river and enjoying the great scenery.
Even if you don't do a lot you will go down the river. The second part will go slower but you'll get there eventually. So if you aren't that sporty….don't worry, you'll get there.
And these rules ofcourse:
You get a waterproof bag to take your valuables with you.
You get a safety vest
You need to be able to swim to participate.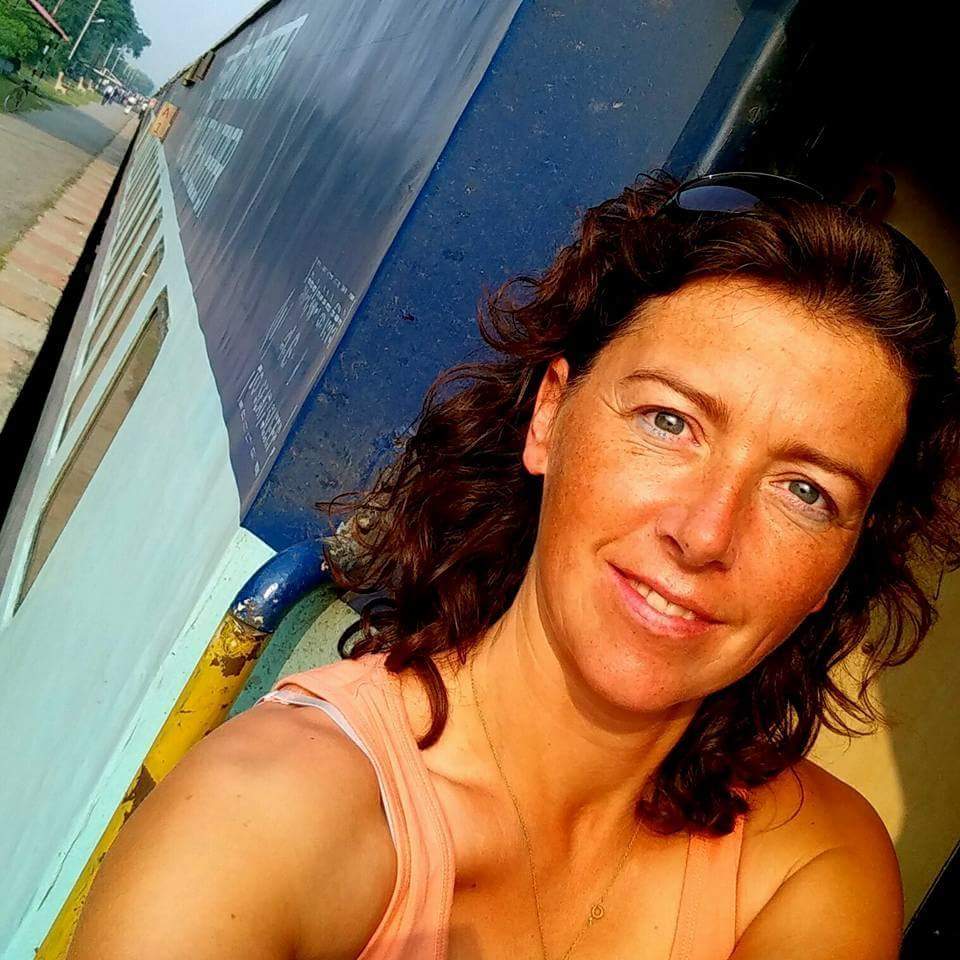 Jacomijn is een politieagent uit Nederland die jou graag laat zien hoe je veilig, actief en gezond de wereld kan over reizen. Safe and Healthy travel is a MUST