Best Spots for Best Views on Porto – Portugal
|
Walking the streets of Porto I soon started to think about places where I could get nice views, nice panoramas over this wonderful city! Porto is the second largest city of Portugal and gave the country its name and the drink 🙂 Port Wine
Beautiful Panorama pictures of Porto are easy to make!
Porto is situated near the Douro River and is build against a mountain which would give me the great opportunities to get those kind of views from several different spots!!
I soon found this great spot. Walking along the old church tower of Clerigos I could take this small street going down towards the river. I just took this without realising this was exactly the street to take! It got me to the viewingpoint I saw earlier online. I saw the exact same view in front of me! It was a bit cloudy that moment but when I came back the next day it was wonderful!!
Voor de Nederlandse versie van 4 x de Beste Panorama foto's in Porto
View on Douro River – Porto
and the great brigde called:
Ponte Dom Luis 1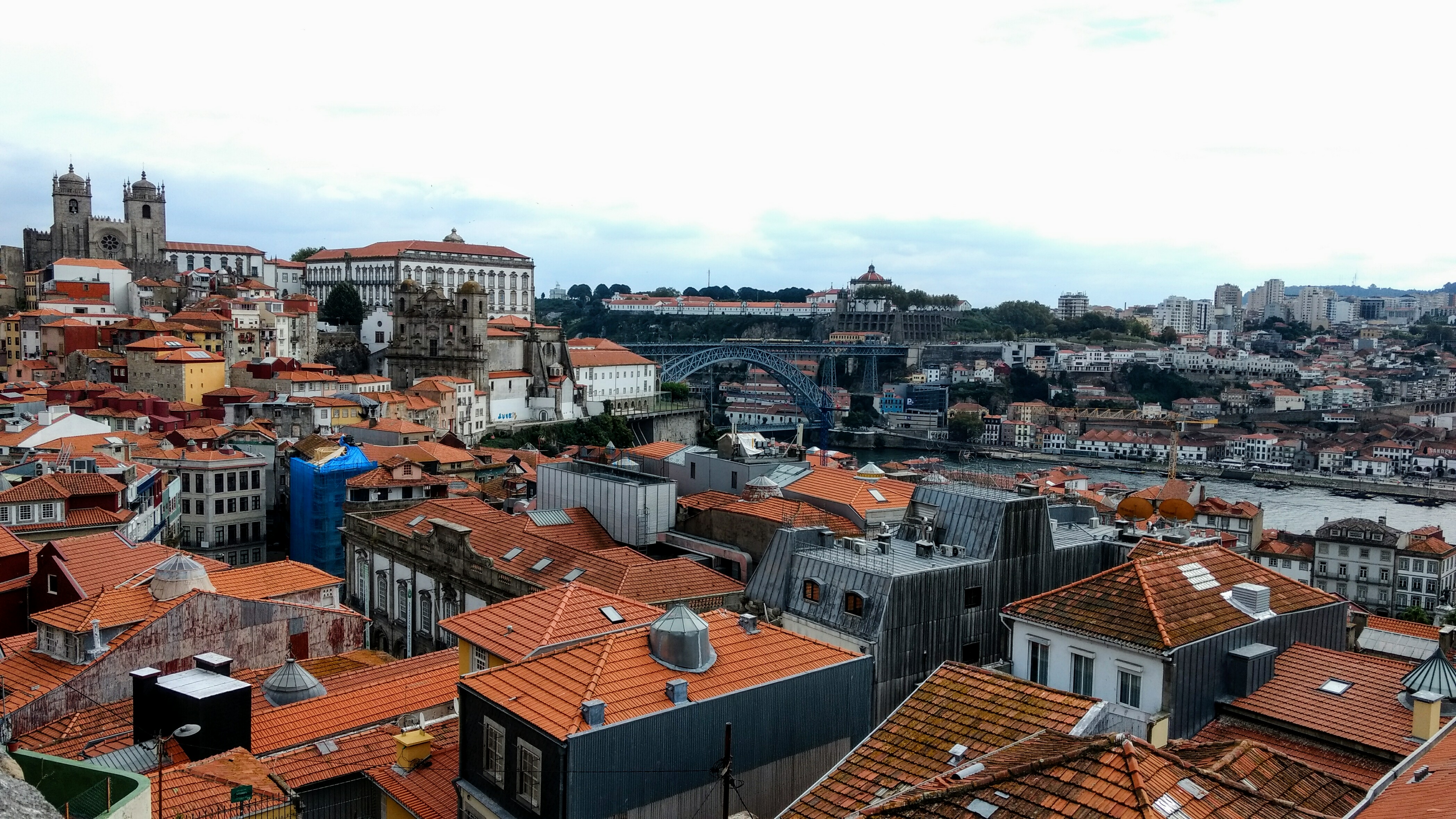 After this I walked all the way down and enjoyed some time at the Douro River and the music people were producing at the side. I had just finished walking the Camino and was still reminiscing about that great experience!!
On my left side was that great brigde over the Douro. That ofcourse is a view on itself that I got late at night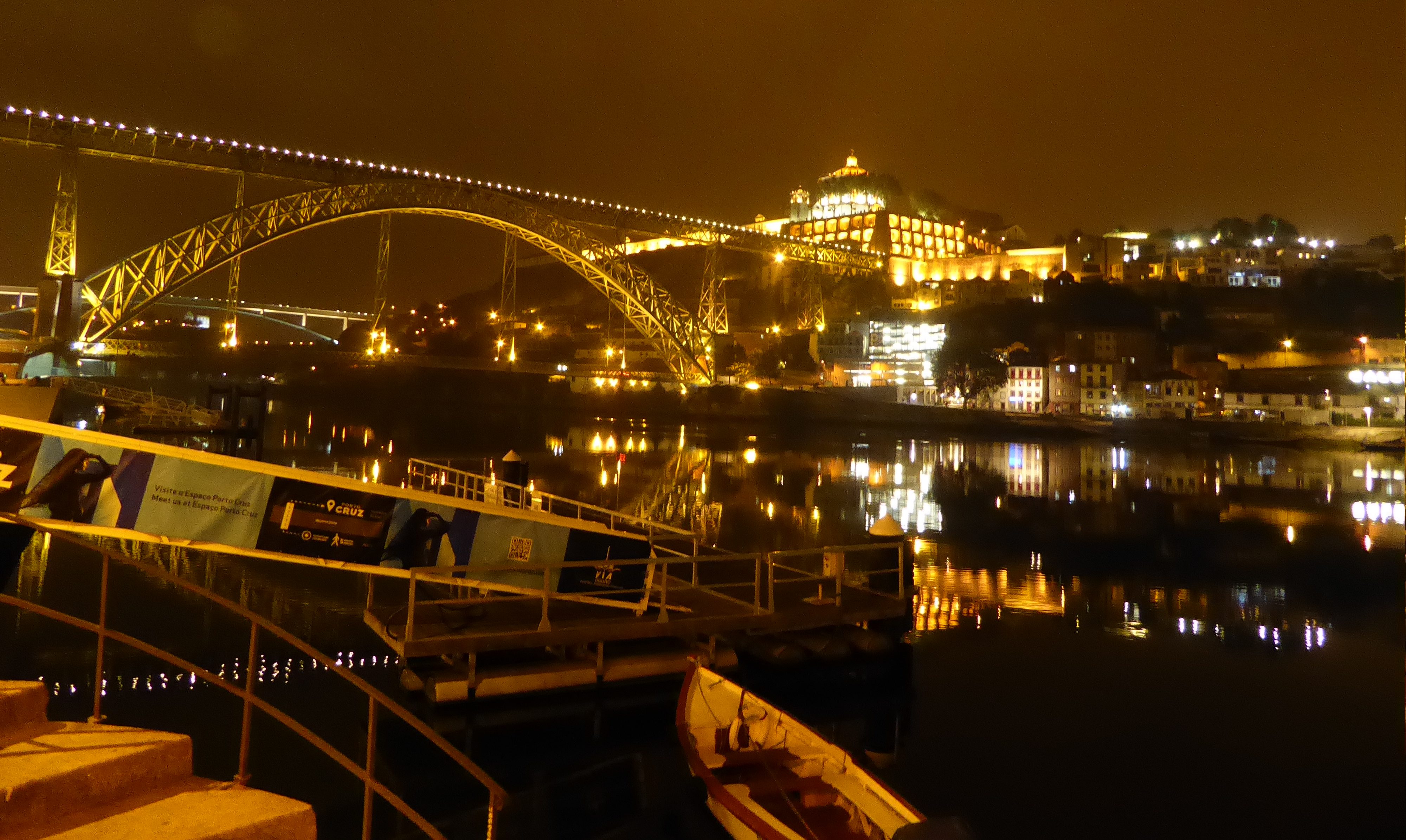 But standing on the brigde will give you a great view too!! During the day and also at night ofcourse during the sunset!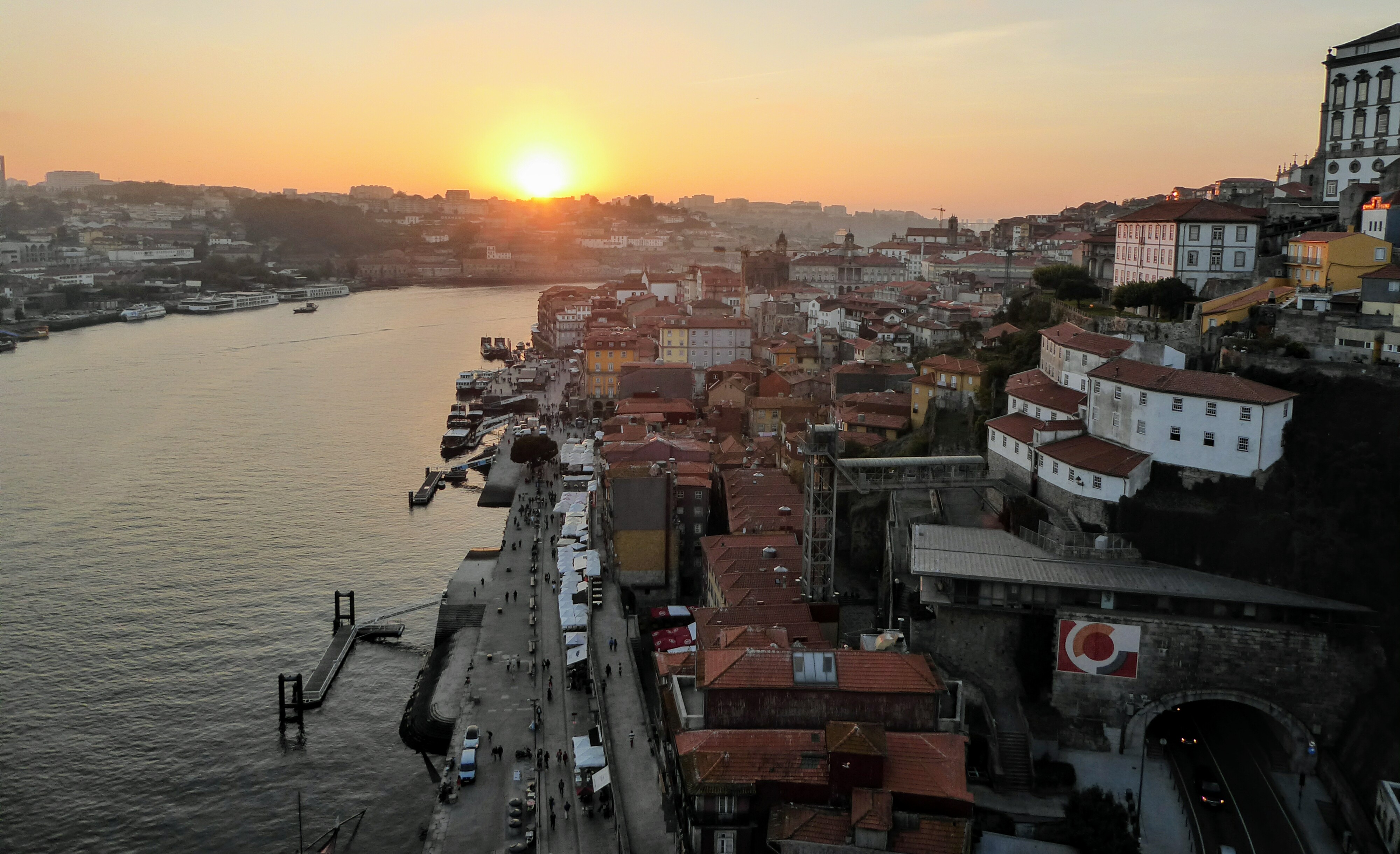 I saw the towers of a great cathedral standing that first viewingpoint. From there you must get a great panorama too! I found my way up there and the view rewarded the climb totally!! I visited this old Cathedral: Porto Cathedral or Cathedral of the Assumption of Our Lady.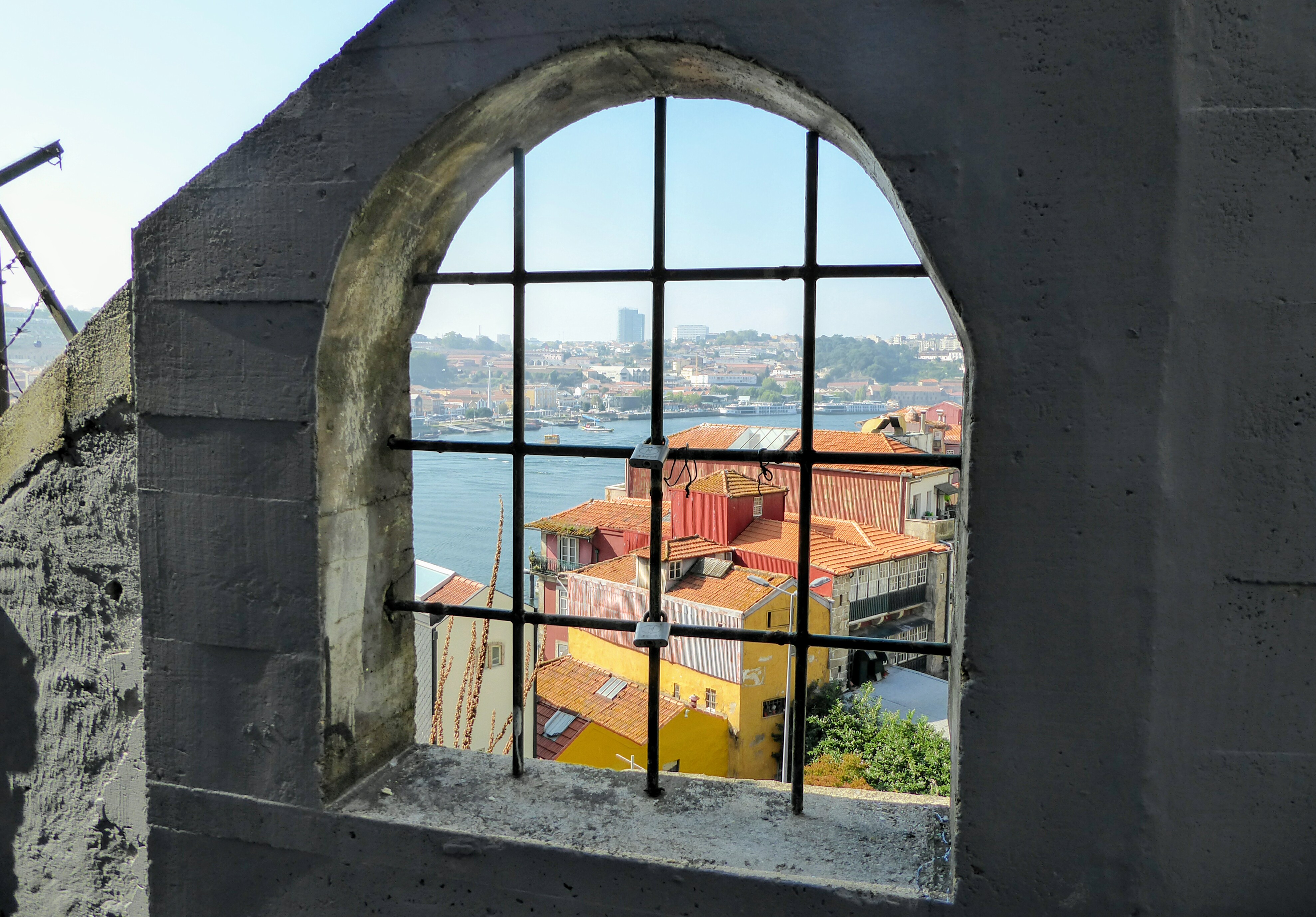 Walking up you get also nice peak throughs all around!!
View on Porto from Porto Cathedral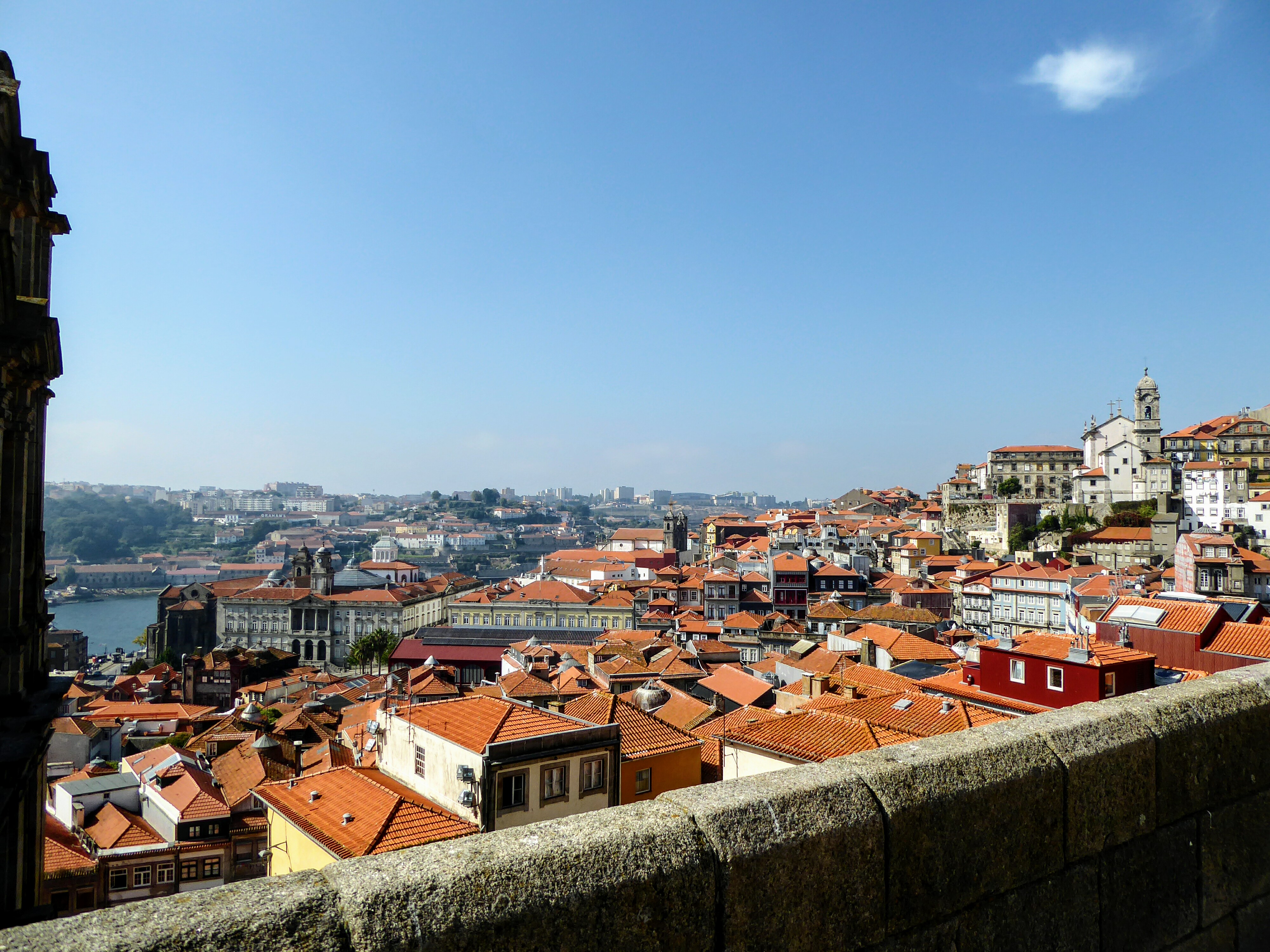 The First viewingpoint is visible on this picture!
Right upper side underneath the grey building next to the tower.
Camino was still running through my mind..
When I later went down again I stumpled upon the yellow arrows again… I had just finished my Camino and those arrows are hard to miss after 30 days looking for them!!The Portuguese one goes through this city, coming from Lisbon going up to Spain.
If you want to read more about that great adventure check my blogs about that here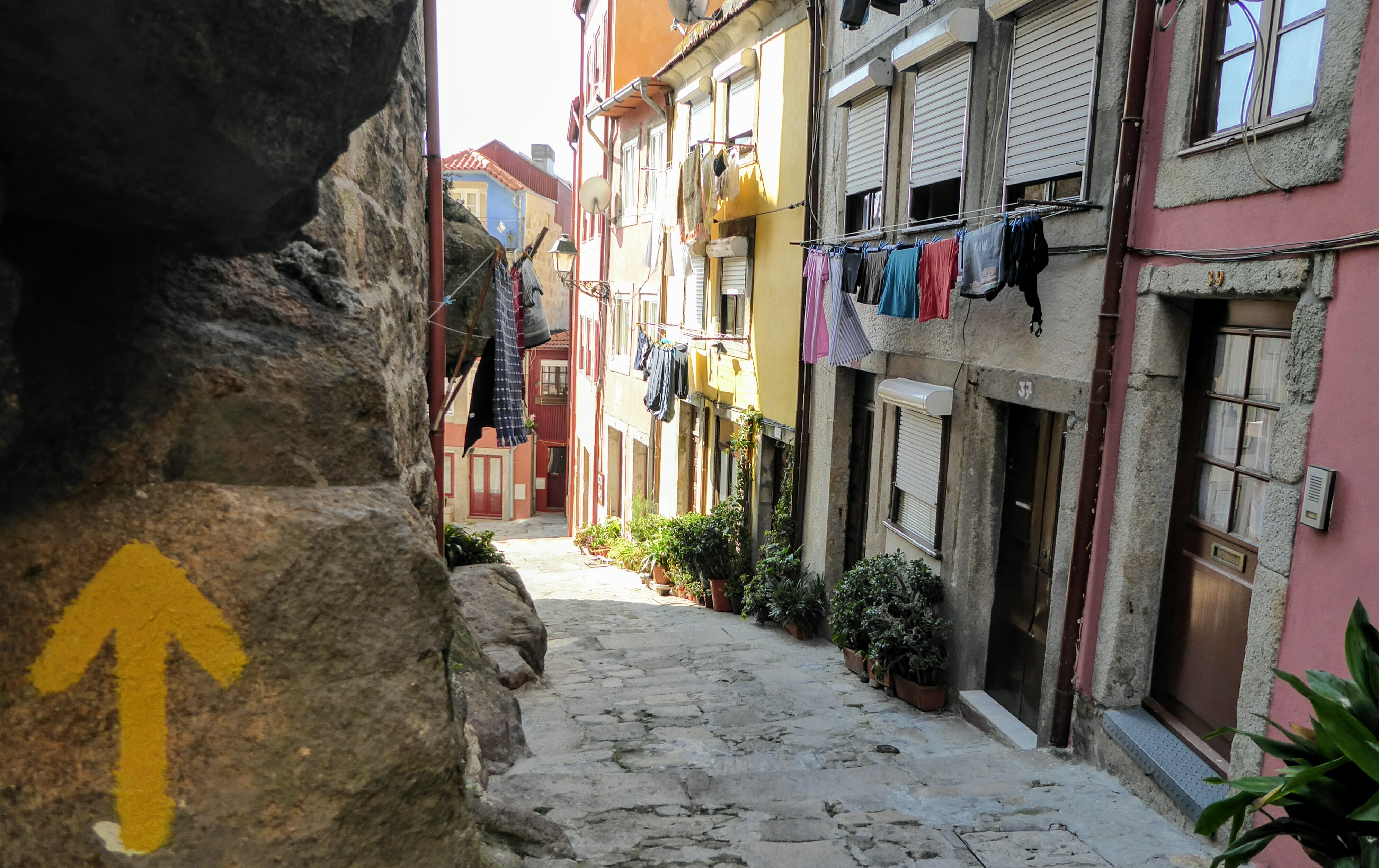 The next day I walked again to that first spot and realised that the church and its tower was open for visitors. It is called Clerigos Tower and I visited the church and the museum before heading up. It gave yet another great view on the colourful city of Porto!!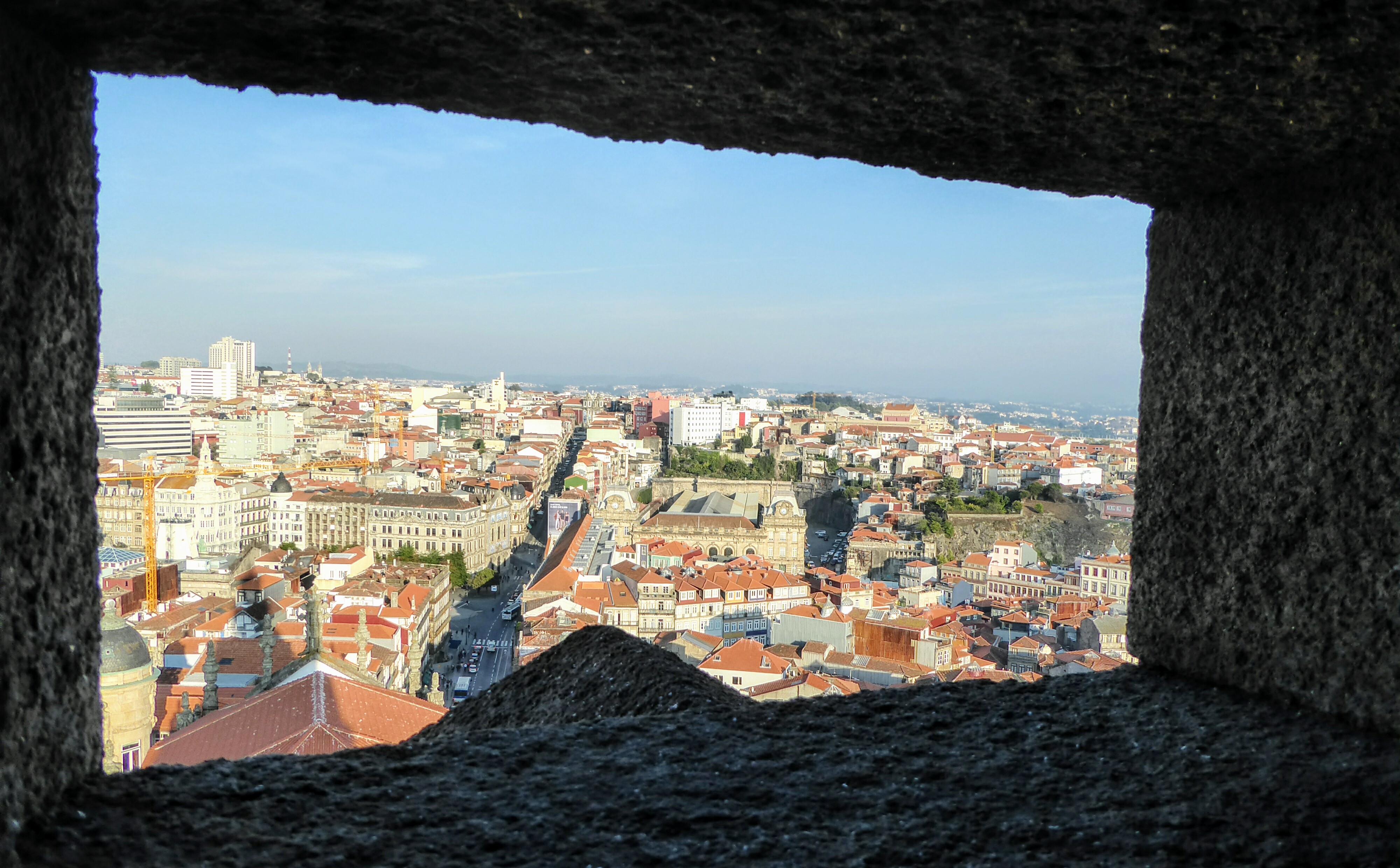 View on Porto from Clerigos Tower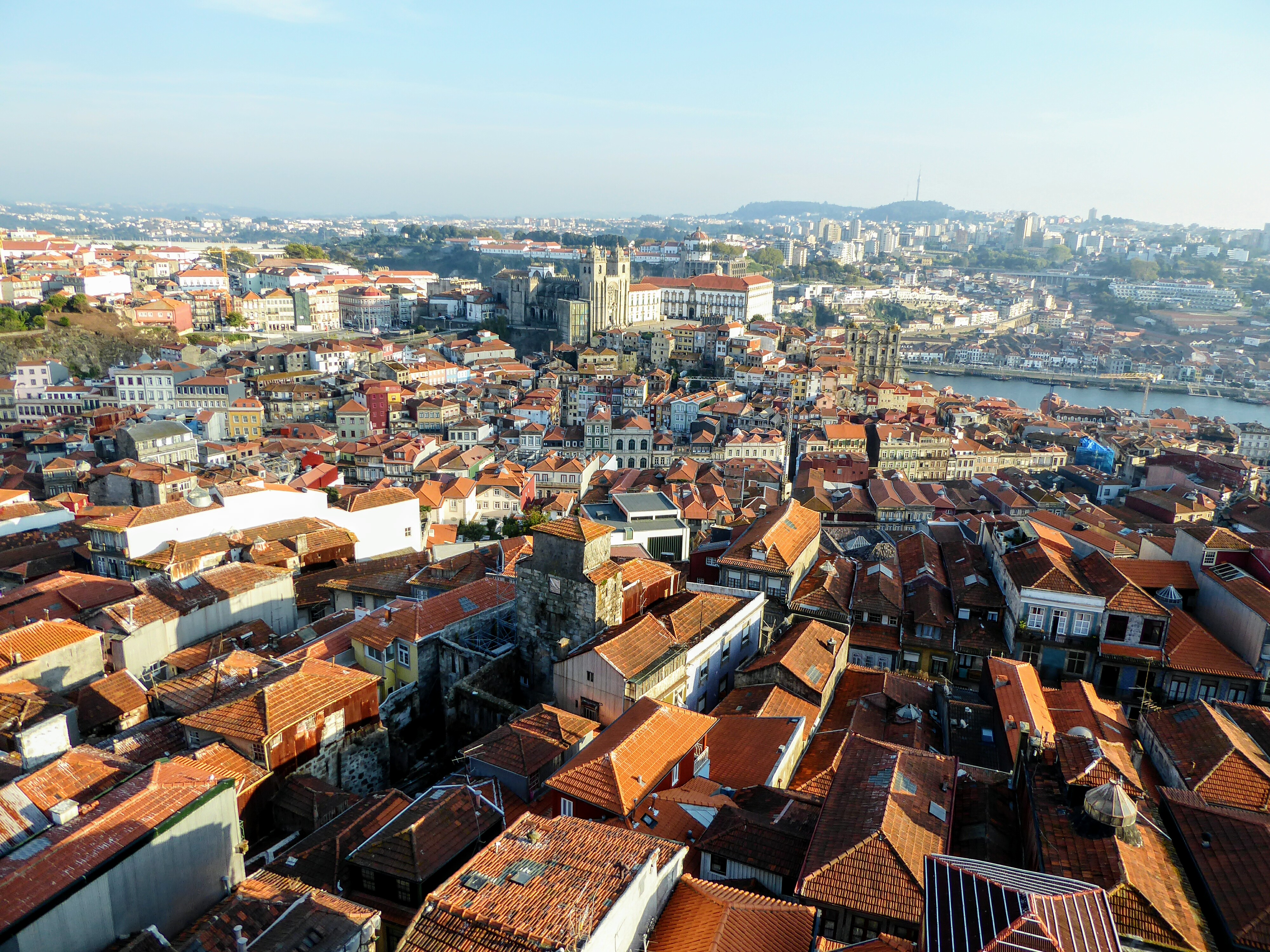 I love getting panoramas of cities!
Almost everywhere you have high towers to get the view!
Where did you have a great view over a wonderful city?
See also my post about the best view of Stockholm!!
If you  liked this post share it for others too 🙂