Rafflesia: Biggest Flower in the World – Indonesia
|
Rafflesia: Biggest flower in the World
When I was in Malaysia I visited a Rafflesia flower in the jungle. It is a flower that has no leaves, stems or roots. They told me that it is a parasite, it lives on the lianas in the jungle. It is the worlds largest flower. It can be in diameter over 100 centimetres and weigh up to 10 kg. Even the smallest species has 12 cm diameter.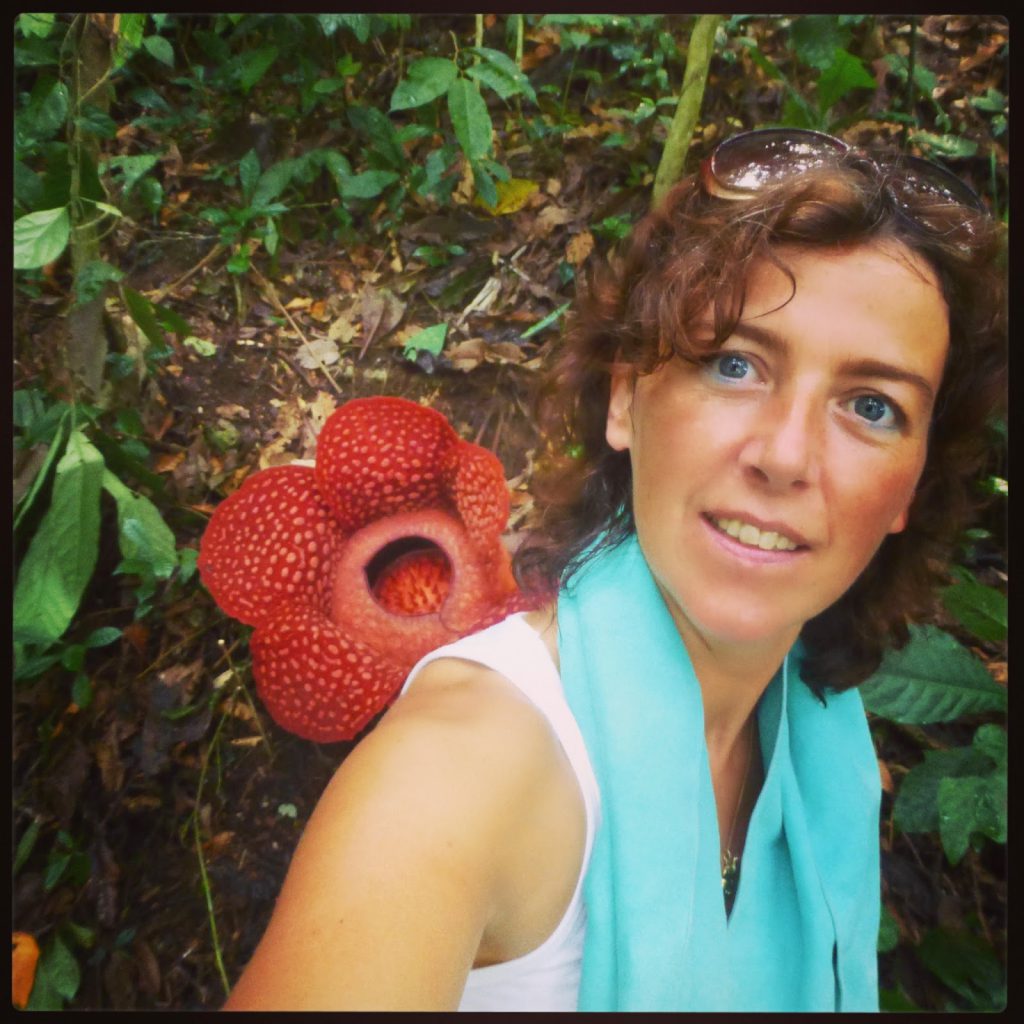 When I first went to a Rafflesia flower, in Malaysia the flower was already 10 days old and turning black. But I was reallly glad to see one. It was still really big, it hang on a liana 2 metres high. It was a real strange sighting. I saw also the start of new ones on the liana. Those just look like extensions on the liana, the guide showed me them. I ofcourse took a picture with the allready decaying flower.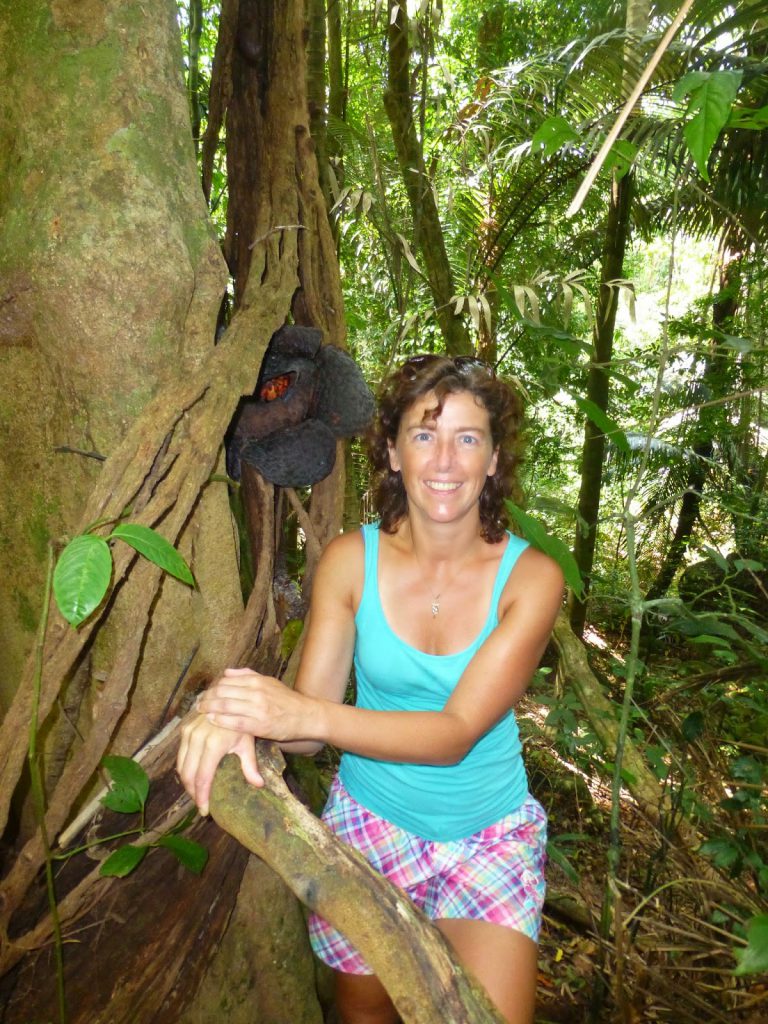 So when I was in Indonesia and my guide told me that a Rafflesia flower just had opened over the night I was really glad to go and see it.
We went there and I started walking with a local guide. I really love the scenery, walking through the ricepaddies. At some point we entered the jungle and started walking along a small path at a mountain. It was still early and I heard a animal calling. The guide told me that it was the black Gibbon. The really sounded close at some point but I never got to see one. I did make a film of it, so you can hear the scream of the Gibbon.
http://instagram.com/p/mCtMlmKt09/
This is the post of the short film on my Instagram.
When we entered in thick forest area my guide started to make noises. At some point I heard somebody making same kind of noises back. After a minute I saw that there were a couple of forest rangers also waiting to go with us to the flower. We started walking further up, it was a real climb getting up there. At some point there was a local guide, older man, standing there to accompanie us the last part. It was all very secretly and also very official. They told me the flower was a monument of some kind. It is a protected flower.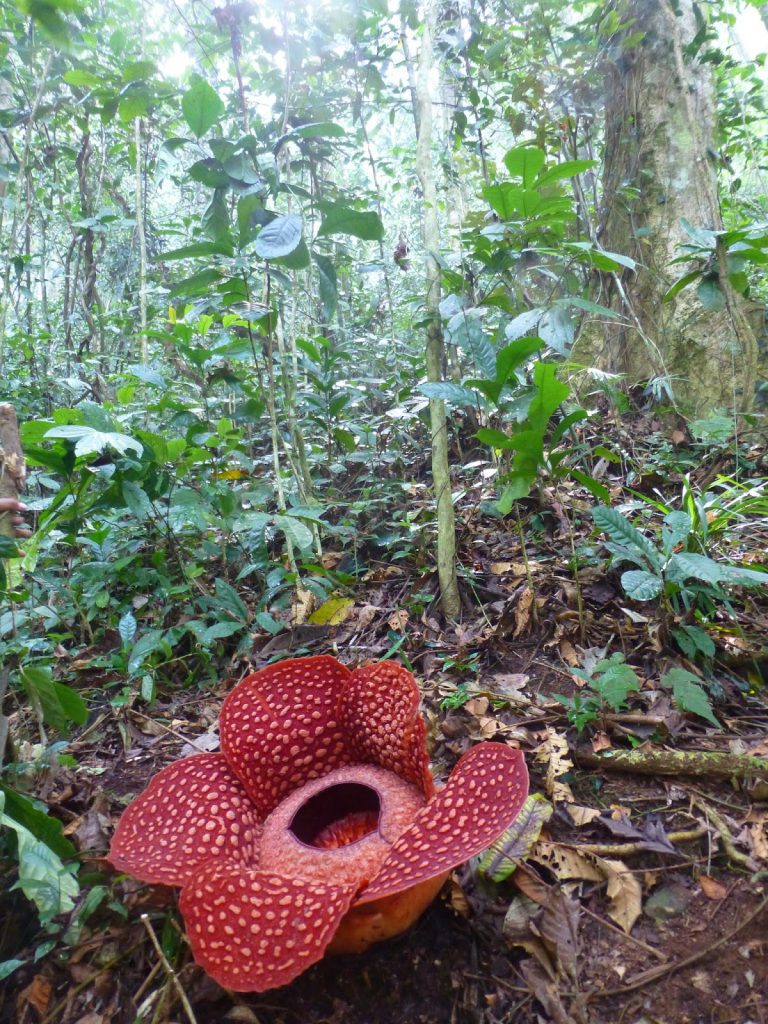 —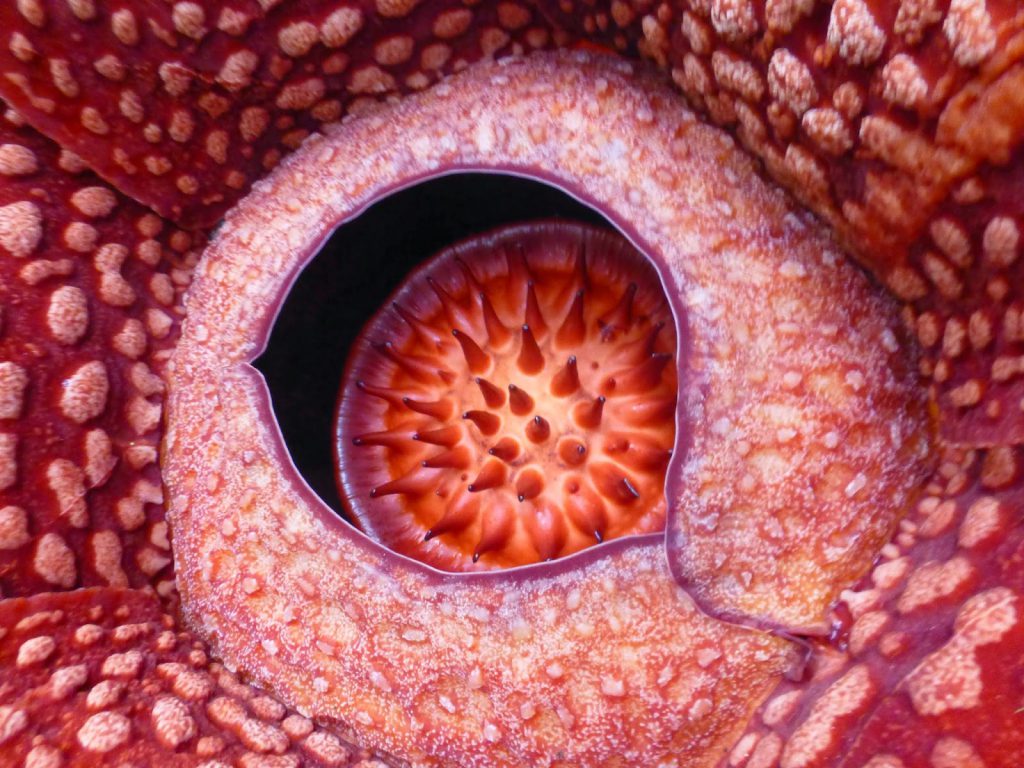 —    Rafflesia    —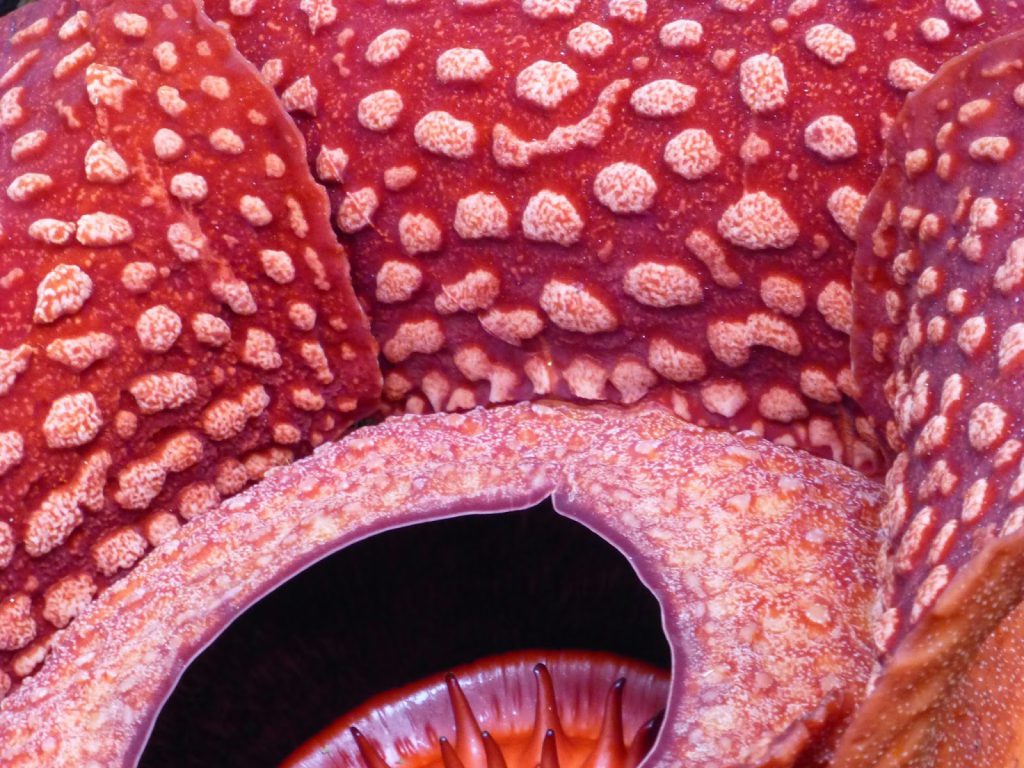 And there it was, all of a sudden I was standing in front of this big flower that was on the ground. It stand tall and had a big opening. It had a red colour with white, kind of..dots on it. The flower had a big opening and in there I good see big stings. They were in kind of the same colour.
I started to make pictures. And when I looked up I saw I wasn't the only one, the rangers were making pictures also. We all went on the picture with the big Rafflesia. What a strange but beautiful flower!!!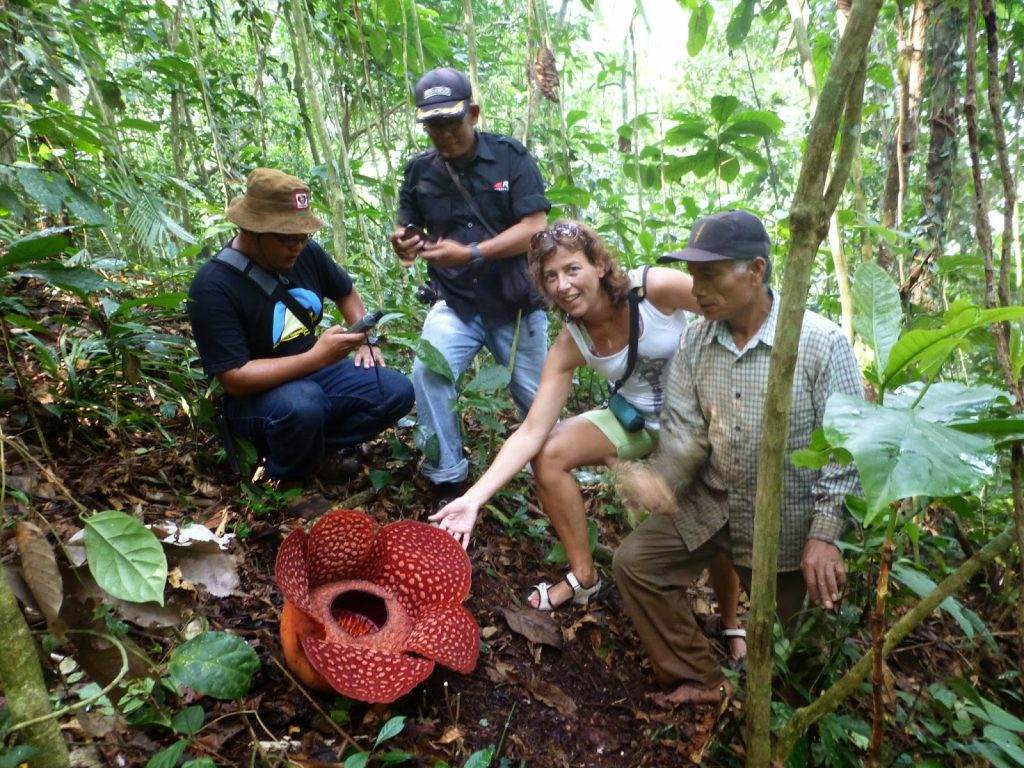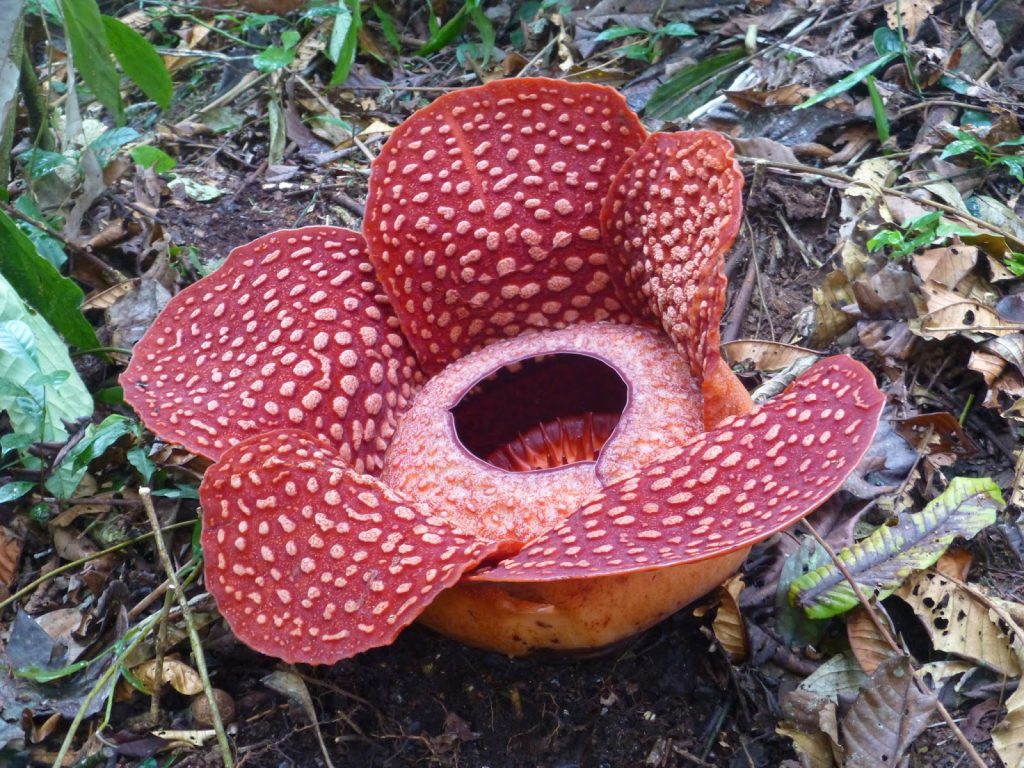 Rafflesia Biggest Flower in the World
After reading this curious about more Indonesia travels?
What about a cooking class on Samosir Island?
Touring the Harau Valley on the back of a motor? – Sumatra
Seeing the Orangutan in the rainforest, Bukit Lawang – Sumatra
Or what about: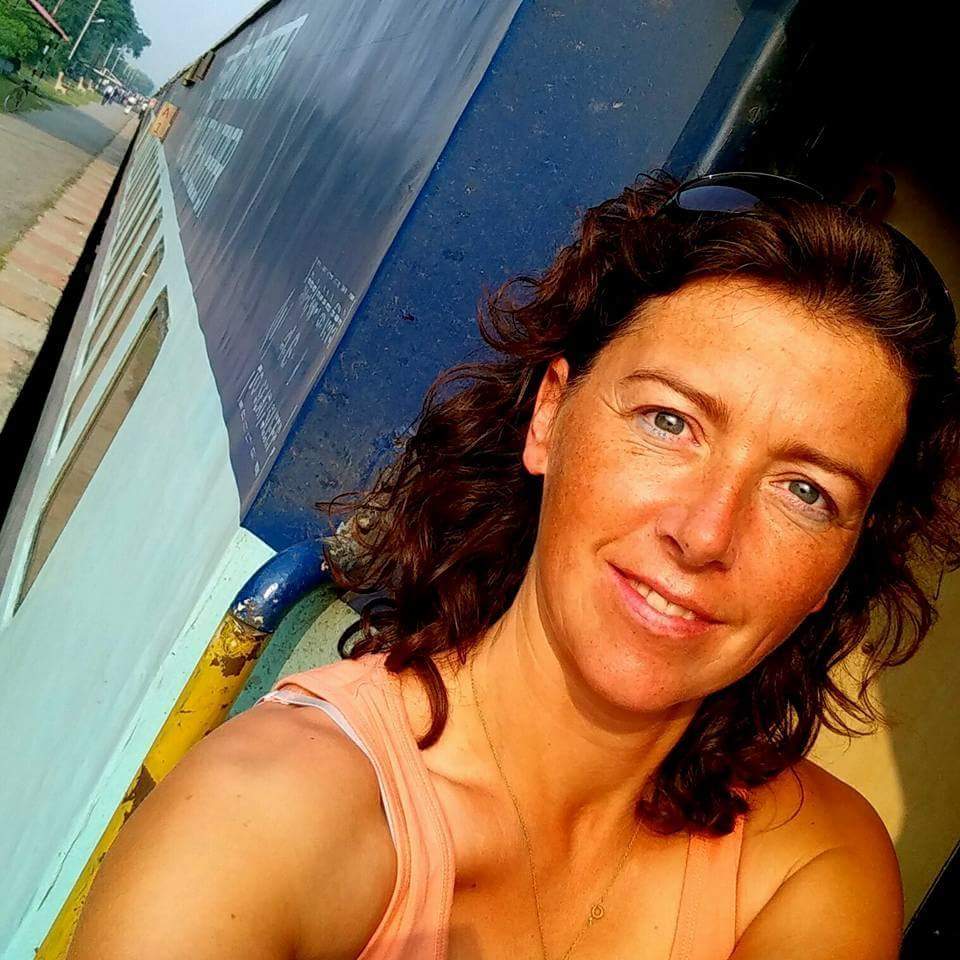 Jacomijn is a police officer from The Netherlands who loves to show you how to travel the world Safe, Healthy and Active!! Safe and Healthy Travel is a MUST!