Tips for Women – Safe Travel in India
|
Safe Travel in India is a thing where a lot of people are discussing about. When you, as a solo traveler, on top of that being a woman, say that you will go travel in India you get the wildest and nastiest stories on your lap. Don't buy them all! Also in The Netherlands, or the country where you live are happening bad things. And luckily…that is often not in your alley and just hearsay.
But in this blog I will share tips so you can go to India better prepared and that way you can keep better control in some situations. Keeping control is always better then trying to retrieve it.
When you travel, you want to experience adventures, you want to have a good time and have good memories of a country. If you are traveling in Europe you do not have to take much into account but if you are going to Asia and in this case to India it is good to prepare a bit so that you know what to expect. Because I have already traveled to India 7 times and have gained some experience in all those times, I share my tips for traveling safely in India as a woman alone.
Safe Travel in India as a Woman
In India the world is different! It's nothing like you're used to in the Netherlands … If you're looking for a unique experience, you've come to the right place. That is also precisely the reason why it is so impressive and that I keep going there.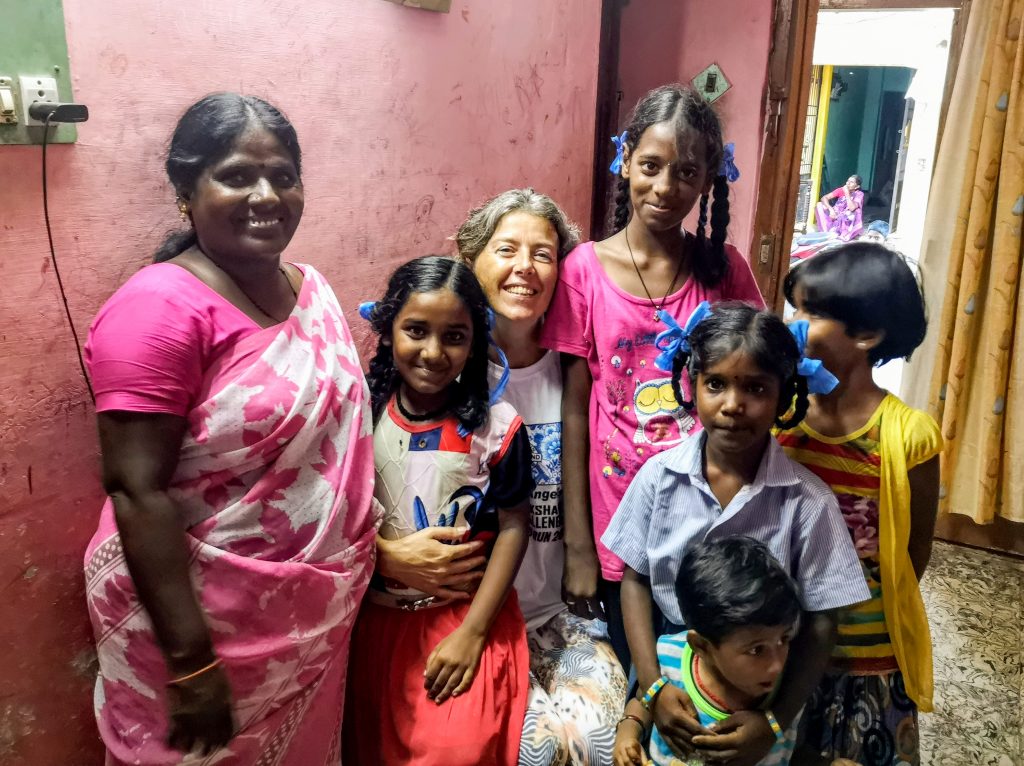 The people are super friendly and hospitable. They are generally very curious about you and a conversation on the street is a fact within a few minutes.
To attract the right people, it is important that you familiarize yourself a little with the background of India and their customs. That is the bases for safe travel in India.
Clothes
India is predominantly Hindu and the clothing that goes with it is covering … Although the sari leaves the belly bare.
Be aware of this and dress modest. No shorts and preferably down to the ankles. Also with temples etc you have no problems.
Sleeve preferably three quarters or long. Certainly over the shoulder.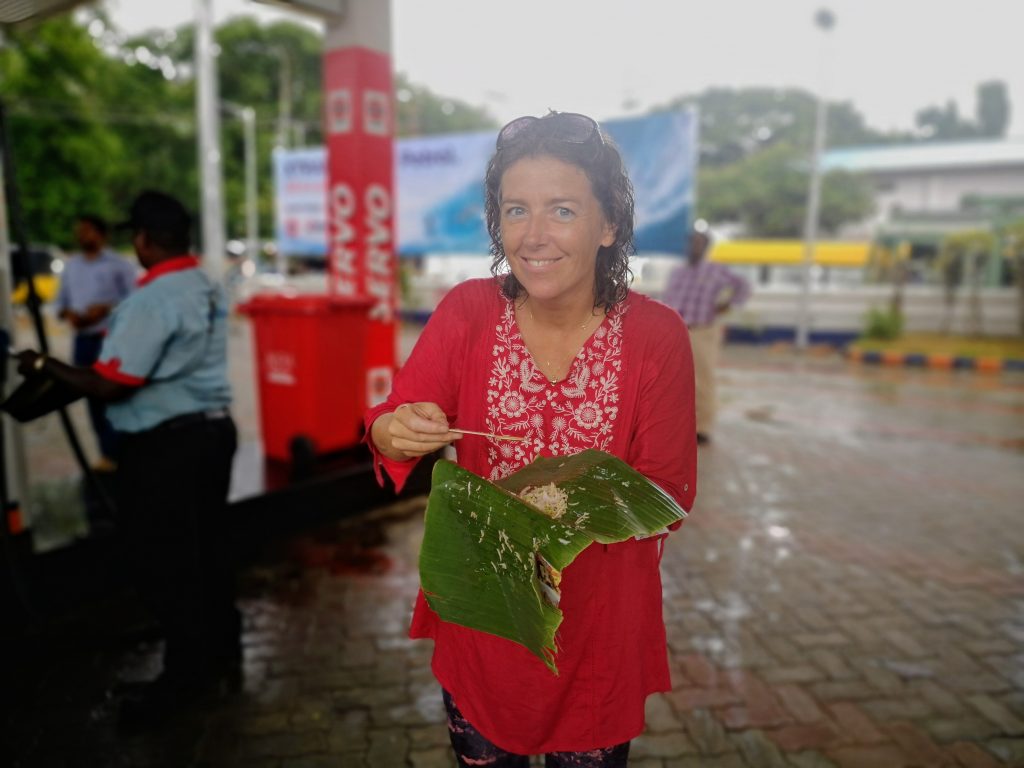 Because traditional clothing never shows shoulders, Indian men find this very sexy. If you wear a shirt or shirt without a sleeve, expect a lot more attention. This is often unwanted attention. There is the impression that the Western woman is easy to get into bed. And if you watch TV and so the only example they see are the clips of modern music ..
Tips for Women – Safe Travel in India
So make sure you are treated with respect by dressing appropriately. There are plenty of places where you can sunbathe, eg Goa or book a hotel with a swimming pool where you can relax after a day of discovering in your swimsuit or bikini.
During my first visit to India in 2009 I just walked in the street in shorts and shirts. The contacts I had with the local people were completely different. The nature of the conversation was different, but also the people who spoke to me. These were children, boys and men or people from the tourism profession. These were not the ordinary Indians that I want to get in touch with. At most they looked at me with a contemptuous look in their eyes. Then I thought, I am not doing anything wrong. I just want to tan a bit and look around.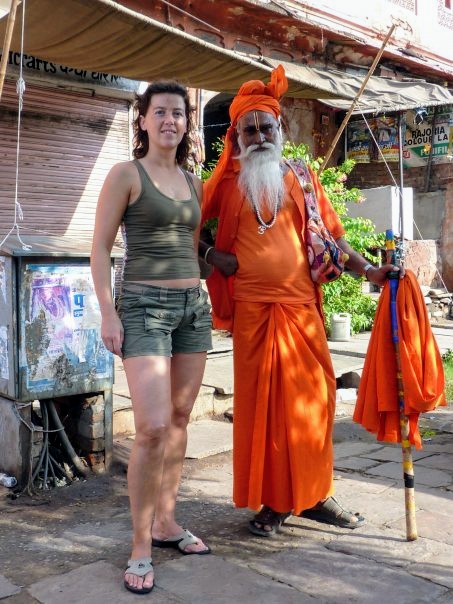 If you walk around like that you are the tourist and you remain a kind of ignorant tourist afterwards. In the years I started to dress differently but also to behave differently. My way of traveling is completely different and I try to get in touch with local people as much as possible without forgetting my own norms and values.
Keeping in mind that I cannot help everyone, I cannot give everything away and I like to stay healthy, I enjoy walking the streets of India. The latter may be tricky if you are invited to eat at someone's home 🙂
Are you Customer or Friend?
You have friends for life in India in no time so you need to clearly choosey our spot. Be clear in what place you are taking. Friendly or as a tourist.
Don't start as friends but choose if you really think someone is worthy of trust. If you notice that a conversation is moving in a certain direction, adjust it as quickly as possible. If you give a finger, they quickly grab the whole hand. Be clear and then it is immediately clear and clear to most men. Where in Western countries you can still play with challenging conversations, in India it can quickly turn out to expectations that you do not want to live up to and that you feel you have not given. So be honest and state what you think is happening and that it is not your intention. Only by naming (I am not interested in you, I will not go with you for instance) you can turn the situation around and have someone stop the conversation or let it continue without expectations.
Always sit in the back of the taxi or tuktuk. This way you immediately show which place you are occupying.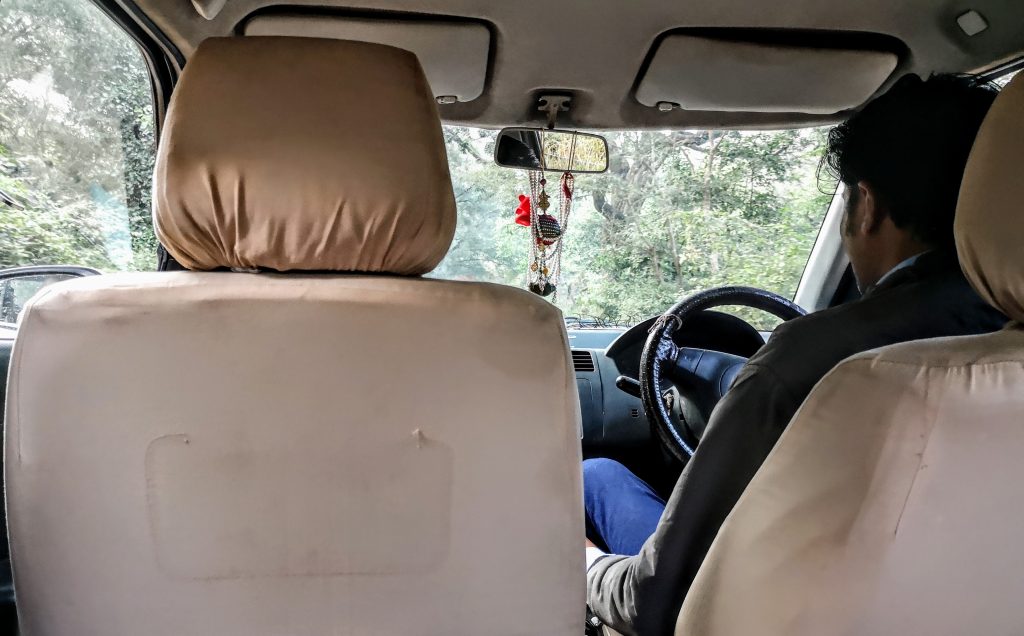 Be polite but also very clear
It is often said that you have to say that you are married and that you have to put a ring on before you travel. I don't want to have to tell a story that way, a little white lie. I don't think it's necessary for anything, as long as you are clear.
As long as I am clear in my intentions and in my interests and act accordingly, things are going fine.
My tip: be polite but also very clear!
If you notice that the other person does not appreciate this and keeps going, what is it that stops you from ending the conversation immediately. Does that person go on and you don't feel comfortable talk to a passerby. Ask for help or whatever. In most cases it went wrong that people stay in a situation for too long, remain too polite and so the situation continues to escalate into a situation that they can no longer control. Prevent that.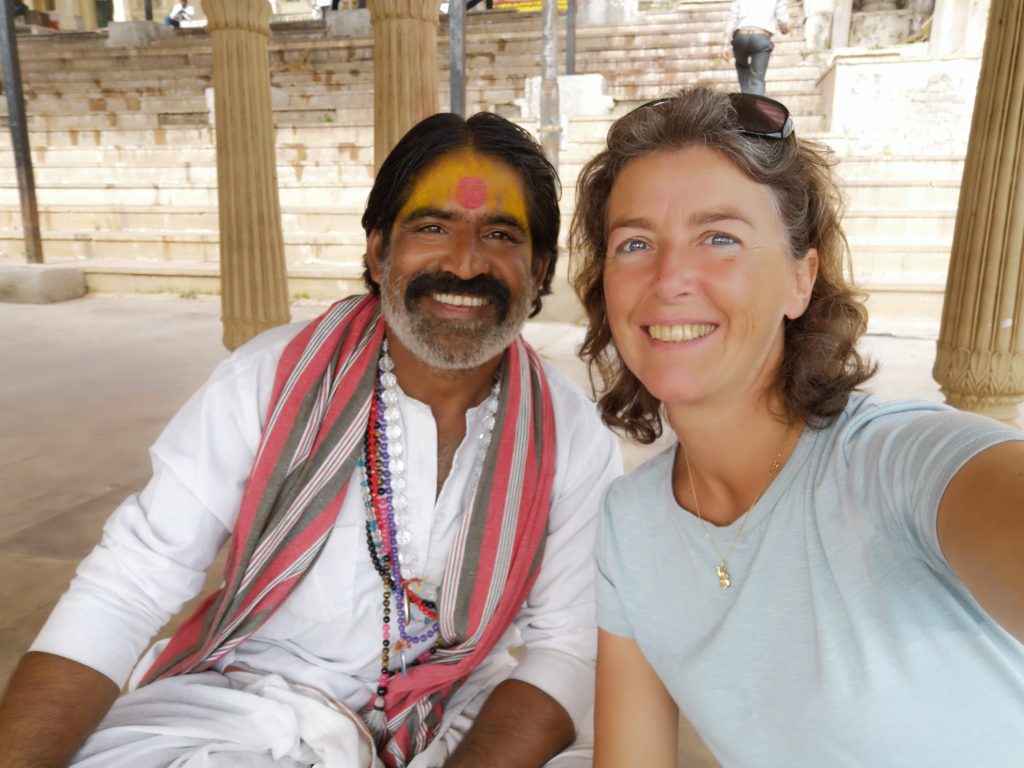 Look back intrusively..
Staring men, you hear it often and I get questions about it. It has hardly bothered me in recent years, but in the beginning it has. This has everything to do with my clothing choice.
My experience is that when I looked back, I made eye contact with the person, it often ended. Often they cannot stand that confrontation.
Safe Travel in India
Make lots of contact with women
Eye contact and a smile opens an incredible number of doors and gives you a super good feeling on the street because they are almost always answered. A short conversation is so nice and because they often want to take a selfie with you, you can also ask for a photo back 🙂

Tips for your stay in a hostel/hotel
Make sure you stay in a women's room in a hostel when you go into a dorm. Most tourists in India are local tourists and they also travel low budget. If you have just a little more to spend, you can book your own room with a shared shower and toilet for just a low price and often your own bathroom for an extra euro. On the contrary, I like being on a low budget because you will get the most useful tips on how to spend your days in a city. But I also really like a private room and bathroom. In Western countries I opt for a dorm so much more often than in India.
Do you miss tips that everyone should know to travel safely in India?
Then share them with me and then I can supplement that if needed!!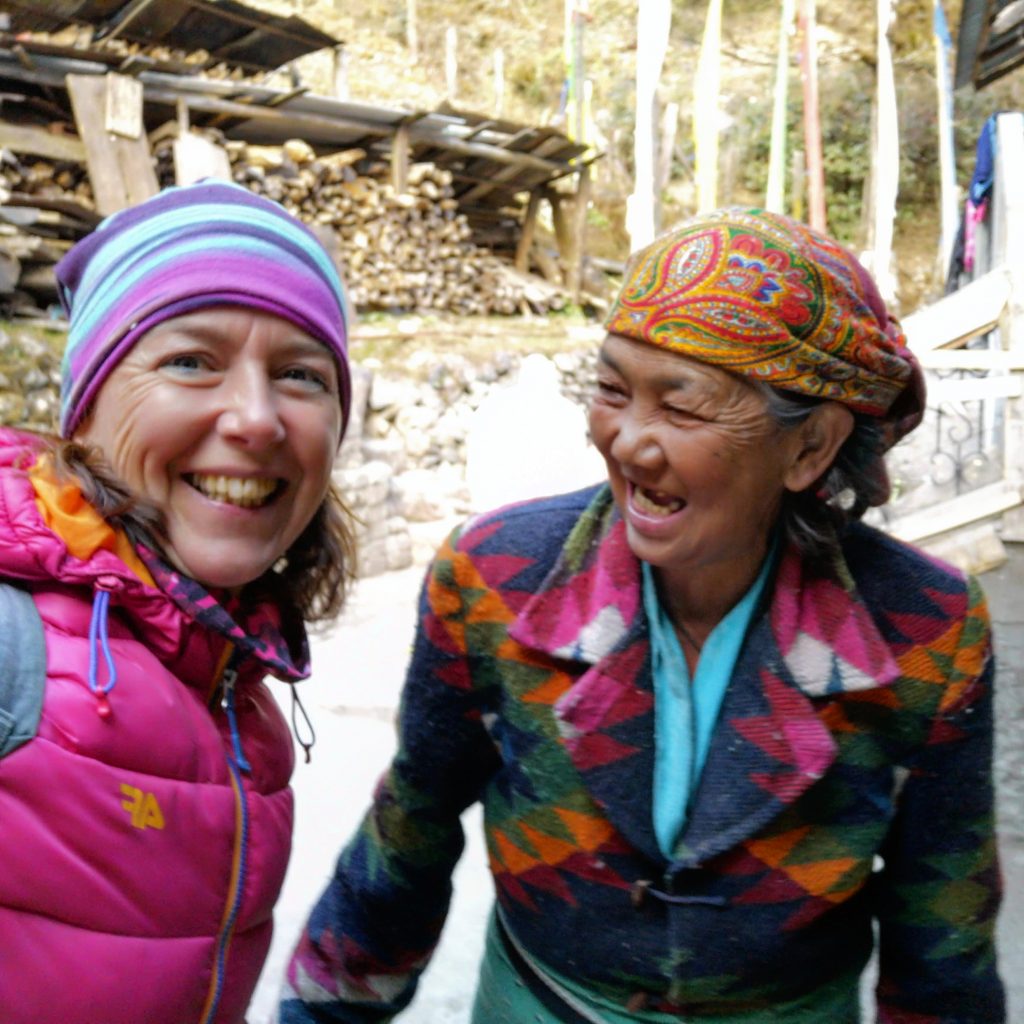 Did you find these tips handy? Help me spread the word!!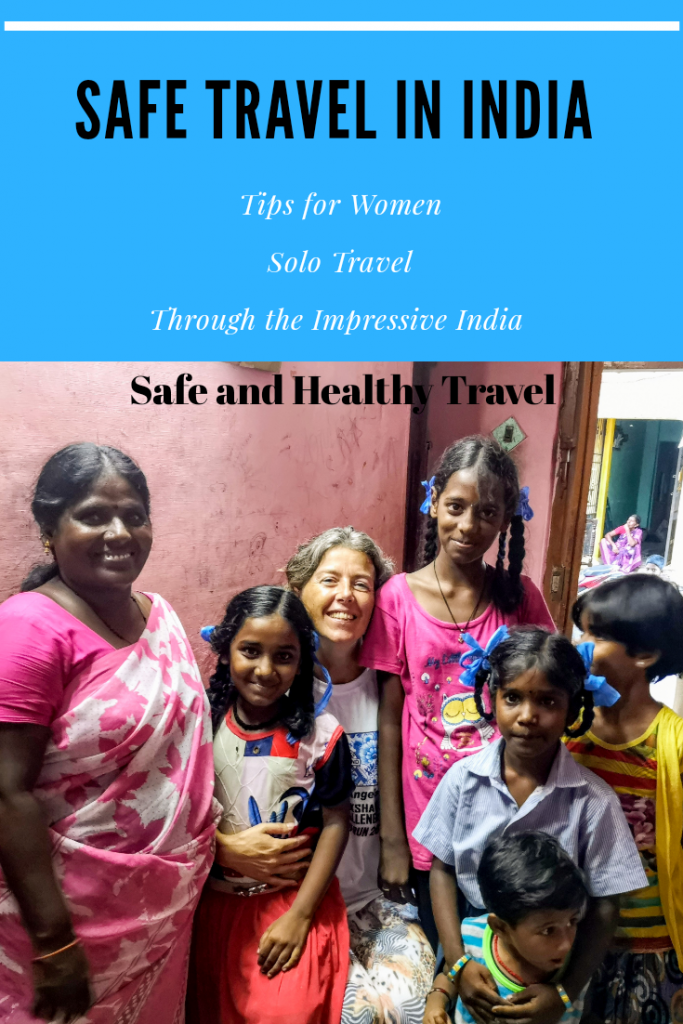 Want to read more adventurous trips from India?
10 days through former Kingdom Sikkim
Jodhpur: Blue city of Rajasthan
Sunrise at the Taj Mahal – Agra
A local cookingclass… Too local! Varanasi
Or are you looking for a different experience in India? Spend 10 days in nobel silence and meditate!
I hope you love this world as much as I do! Enjoy it!!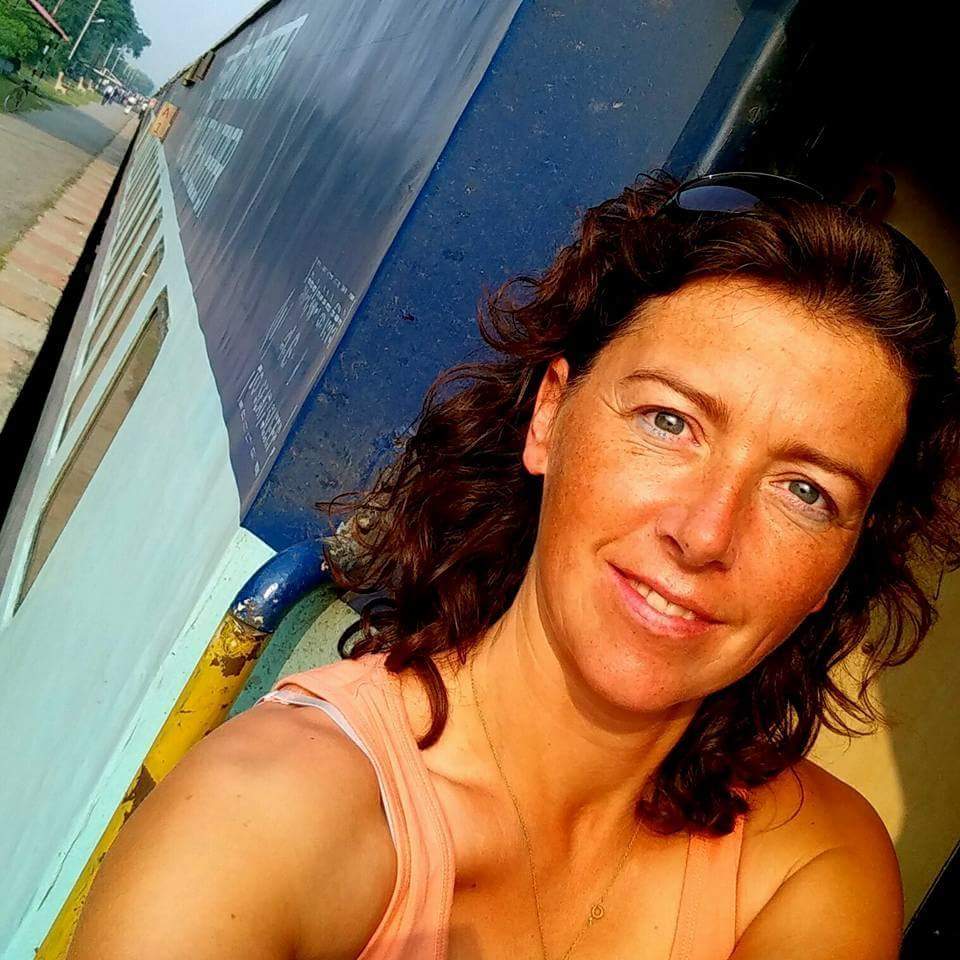 Jacomijn is een politieagent uit Nederland die jou graag laat zien hoe je veilig, actief en gezond de wereld kan over reizen. Safe and Healthy travel is a MUST