The Highlights of Cochin, Kerala – India
Cochin, also called Kochi, is a city at the southwest coast of the province of Kerala. Just for your imagination.. That is all the way in the bottom left side of India. Kochi has a big and healthy harbour already up and running from the 12th century. It is an important strategic point in between Europe and the rest of Asia. Everything shows that the Chinese, Portuguese have been here. But also the Dutch have left a significant mark on this place.
Highlights of Cochin – What shoud you Visit?
I made a list of the sites I visited and loved!
The Famous Chinese Fishingnets
You can still see the heritage of the Chinese by visiting these Chinese Fishingnets. It is great seeing all those tiny Indian men working hard on getting those big nets up out of the water. They show you how it works with great passion and they will ask you to help! I loved pulling the big ropes and getting that net up. Another nice man told me how it worked and showed me around. Ofcourse they do this for a small fee they ask afterwards 🙂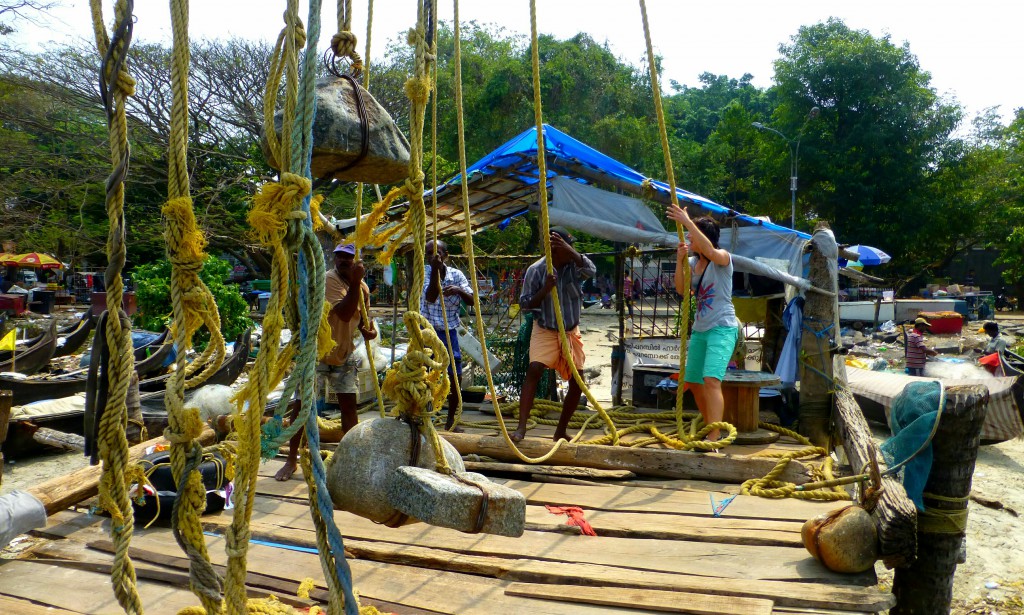 If you want to see a small video  I took 🙂
Highlights of Cochin – Chinese Fishingnets

St. Francis Church
This is the oldest European build Church in India. In 1503 the Portuguese build this church, the Fransiscans. Vasco Di Cama, one to meet on several places in this world, the famous portuguese explorer, was buried in this church. The tombe is empty because after 14 years they removed the remains to Lisbon, Portugal, to be buried once again.
Highlights of Cochin – St. Francis Church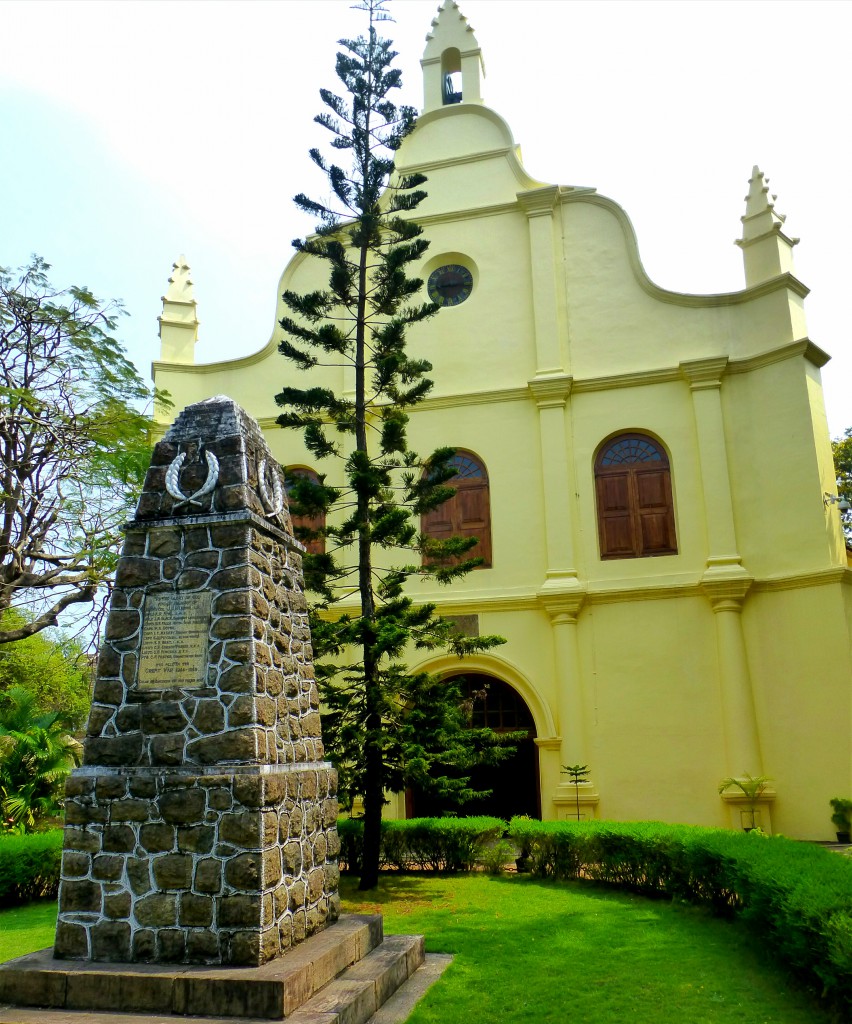 Dutch Cemetary
Tip: When you visit the St  Francis Church ask the warden for the key to access the Dutch Cemetary.
I was standing in front of a closed cemetary, watching it through the gate. But then a, originally Dutch man came with his Australian wife came and with them was the warden and the key of the Dutch Cemetary! They were at the St. Francis church and asked. The gate was opened and we walked in and were there for about 15 minutes. It is always a strange sight to see Dutch language and names this far away from home!
Hightlights of Cochin – Dutch Cemetary
Mattancherry Palace
This Palace was a gift from the Portuguese to the Raja of Kochi in 1555. In 1663 it is restaurated by the Dutch and after it was called the Dutch Palace. I did go in, it is made into a museum and you get to see a lot of the way of life at that era. It was nice to walk through. Unfortunately I couldn't make any pictures inside.
Highlights of Cochin – Mattancherry Palace

This palace is situated along a nice shoppingstreet. I did go into some of those shops, really loved those! I did buy some souvenirs and a great book to read: Around India in 80 Trains.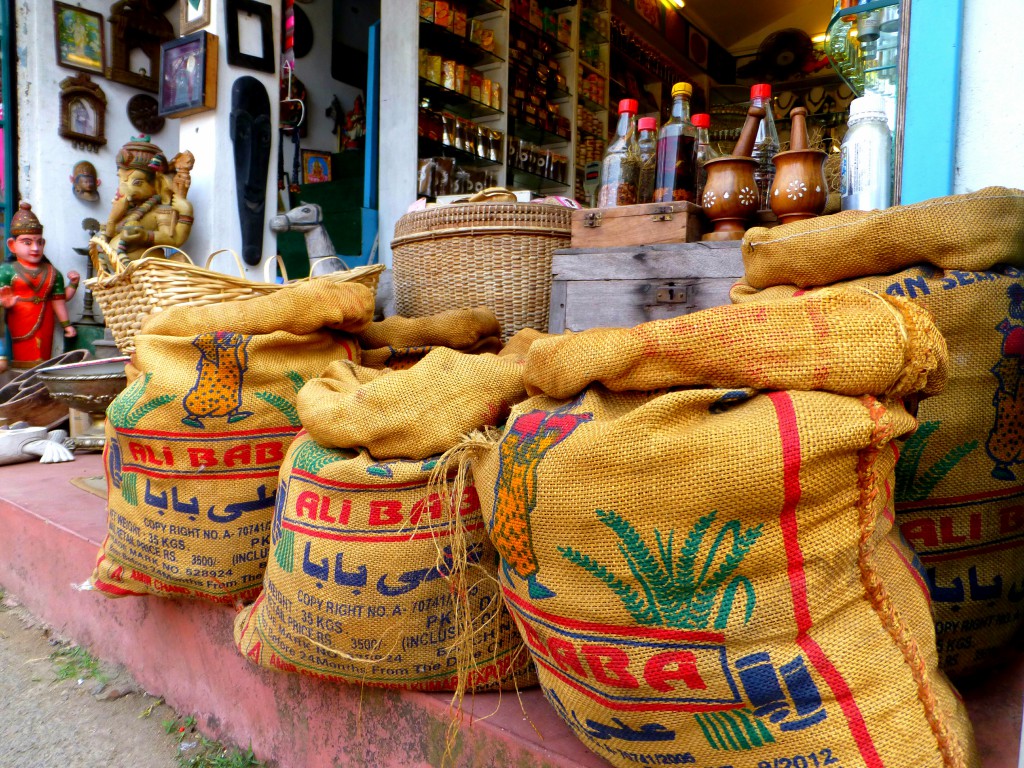 Santa Cruz Basilica
This basilica is one of the 8th basilicas that India has and is listed as a heritage site from Kerala. The history of this great basilica goes back to 1506 but the building you see today originated from 1902. The interieur of the basilica is wonderful painted in pastel teints. During noon the basilica will close, I had to go outside and didn't got time to finish my walk. When you just enter that is a shame.
Highlights Cochin – Santa Cruz Basilica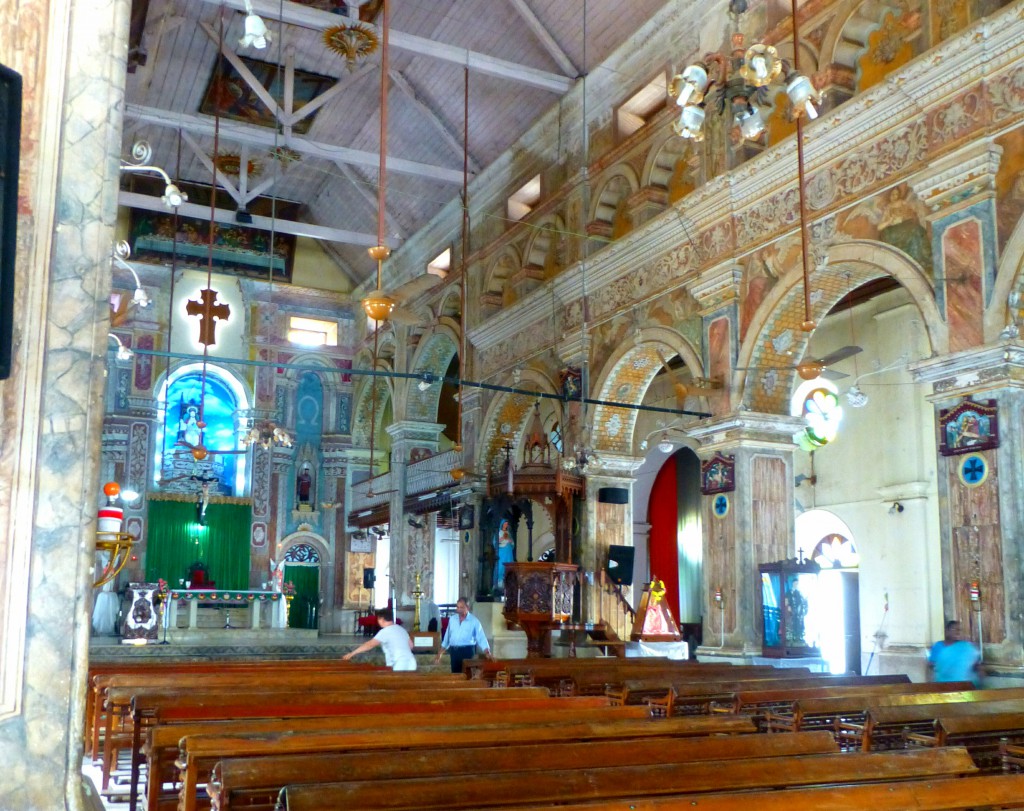 Hindu Festival
I was lucky to be here during the start of Spring and so I could enjoy the Utsavam Festival. It was near my hotel and was at the famous Sree Poornathrayeesa Temple. I enjoyed two days of the many rituals the festival showed to thank the gods. It was busy, hundreds of citizins were in a festive mood and came to the temple and the surrounding meadow where a lot of other festivities were going on. You can read more about it in this blog.
Highlights of Cochin – Hindu Festival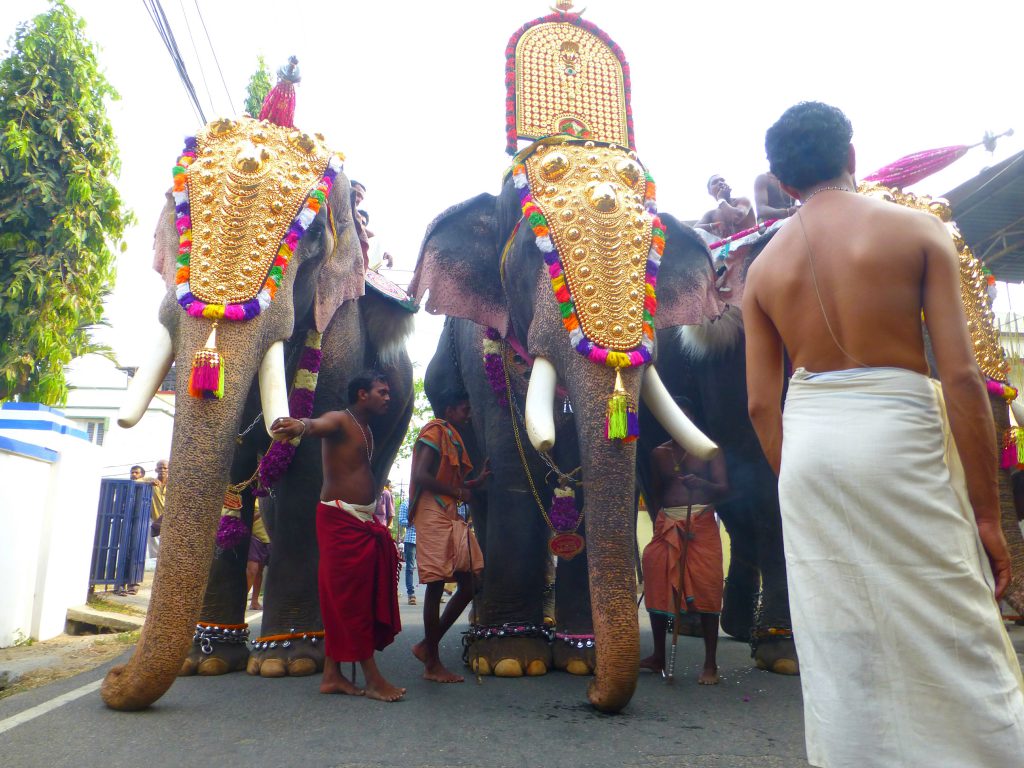 Have you been to any of these highlights?
—
If you liked reading this blog share it with others too!!
Do you want to read more about my adventures in India?
Srinagar and the Gorgeous Dal Lake – Kashmir
5 Highlights of Jaipur – Rajasthan
The Morning Rituals at the Holy Ganges – Varanasi
Rituals, Roasted Rice and Holy Elephants – Cochin
Or check my India Page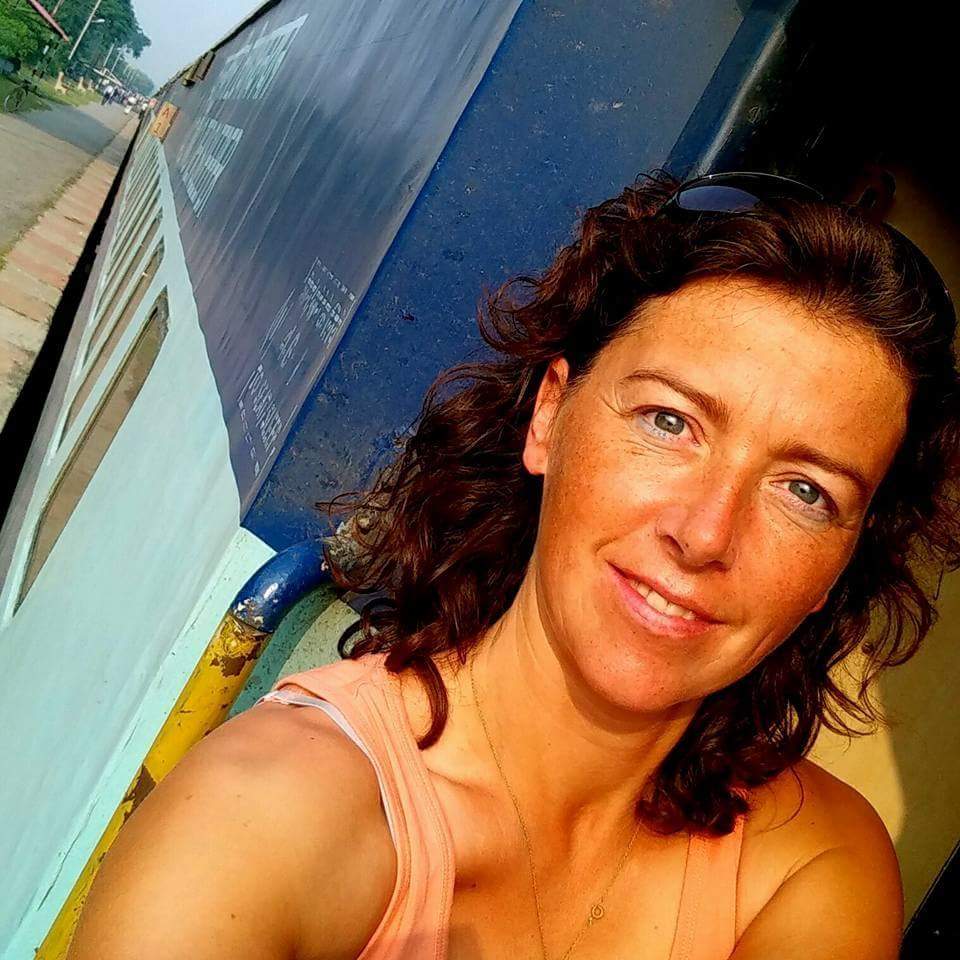 Jacomijn is a police officer from The Netherlands who loves to show you how to travel the world Safe, Healthy and Active!! Safe and Healthy Travel is a MUST!