Kumbhalgarh Fort & Jain Temple Ranakpur – Ghanerao, Rajasthan – India
During my trip in Rajasthan I ended up in Ghanerao. A small town that doesn't offer much for the tourist on the internet. I wanted to go to Kumbhalgarh fort and looked for a hotel, I found a review from a Brit about a hotel which was in a castle and which really had to be a cool building.
I decided that I wanted to stay there for a night or two. From Pushkar I took a taxi while I wasn't feeling very well to Ghanerao. On the way I got sicker and when I arrived and checked in I went to sleep… Afterwards I turned out to have some kind of food poisoning because the next day the doctor prescribed me two antibiotics.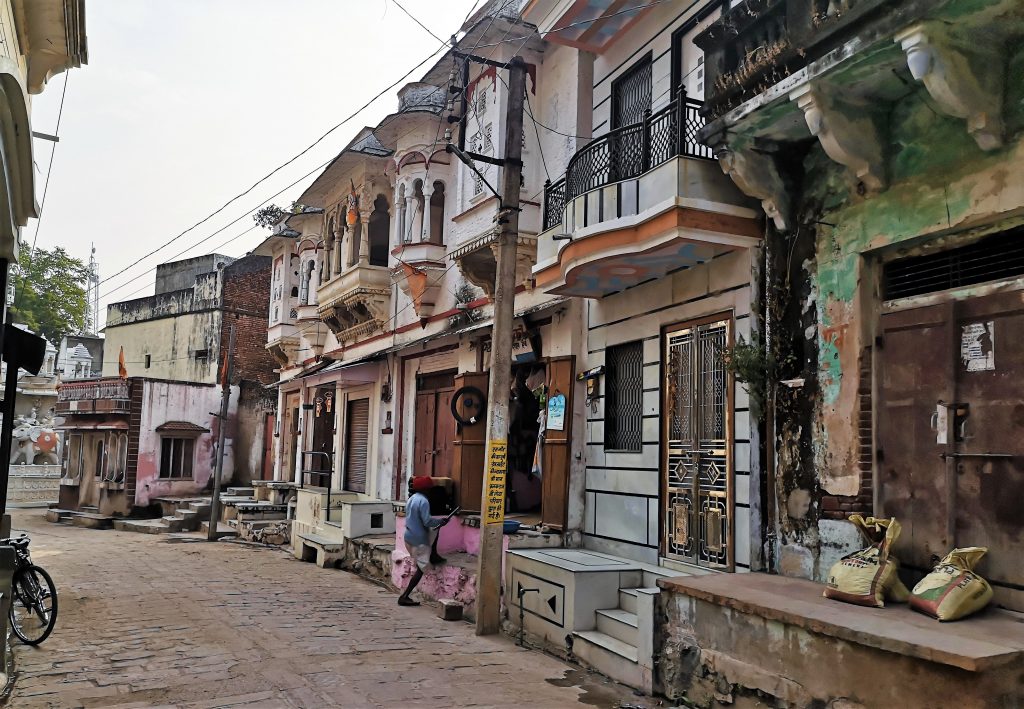 And that is why I haven't really explored Ghanerao, unfortunately. I did enjoy my stay in the castle! A great building with a lot of history in every corner and space you come across. You actually just stay in a museum! I can really recommend this.
From this place you can explore the area very well. Because you are in the Aravalli Mountains your drive is longer and further but the area is super to expore. I didn't think it was a punishment to sit on the back seat for a long time (recovering from the food poisoning) and enjoying the surroundings.
Kumbhalgarh Fort & Jain Temple Ranakpur
Ghanerao – Rajasthan, India
The next day I visited the Jain Temple of Ranakpur
Jain Temple Ranakpur
If you look up Ranakpur on the internet you will also learn that there is an important Jain Temple: Ranakpur Jain Temple or Chaturmukha Dharana Vihara. That is the temple I also visited of course. It is a huge white marble Jain temple dedicated to the Adhinath. Adinath is the first master of the 24 masters who knows the Jain religion.
Adinath, also called Rishabhanatha, is said to have shaped the social and current community based on your profession. This time is indicated as Karma-Bhumi translated into the Time of Action. So Adinath is not only a spiritual leader but according to the books Adinath has taught men 72 crafts and women 64.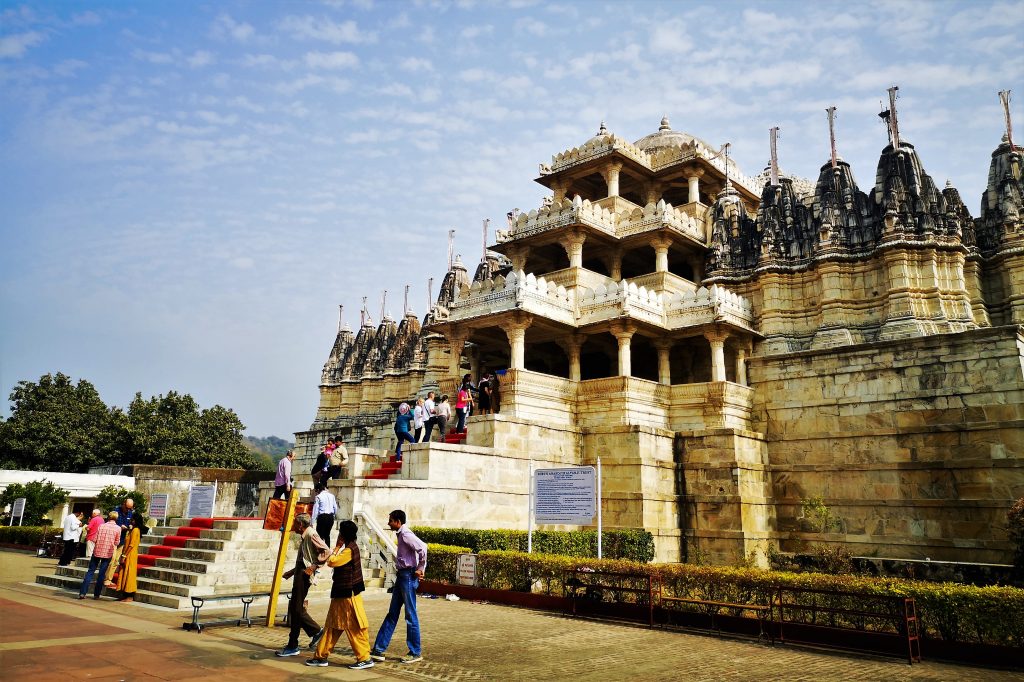 I took a headphone and walked past all the points indicated in the temple where you get an explanation. I thought it was a beautiful temple with all the pillars you walk through. The wind blows wonderfully through it and in warm weather that is of course super! As a western tourist we are not allowed to enter the holy centre part of the temple.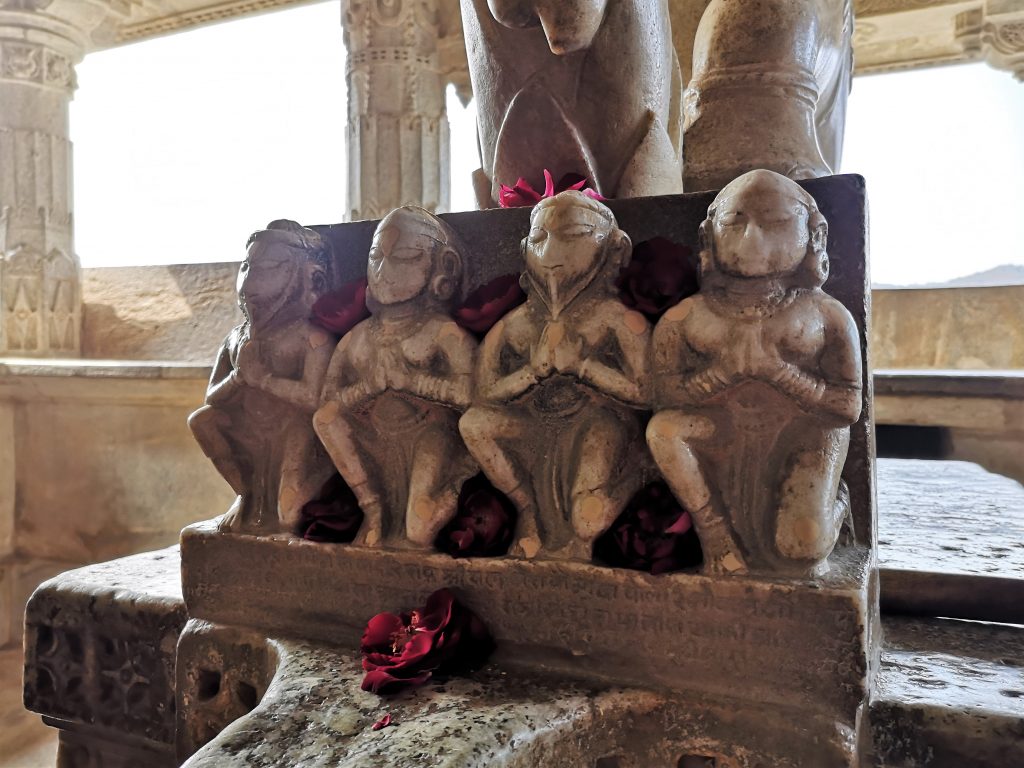 In this Jain temple there are more than 1400 carved pillars!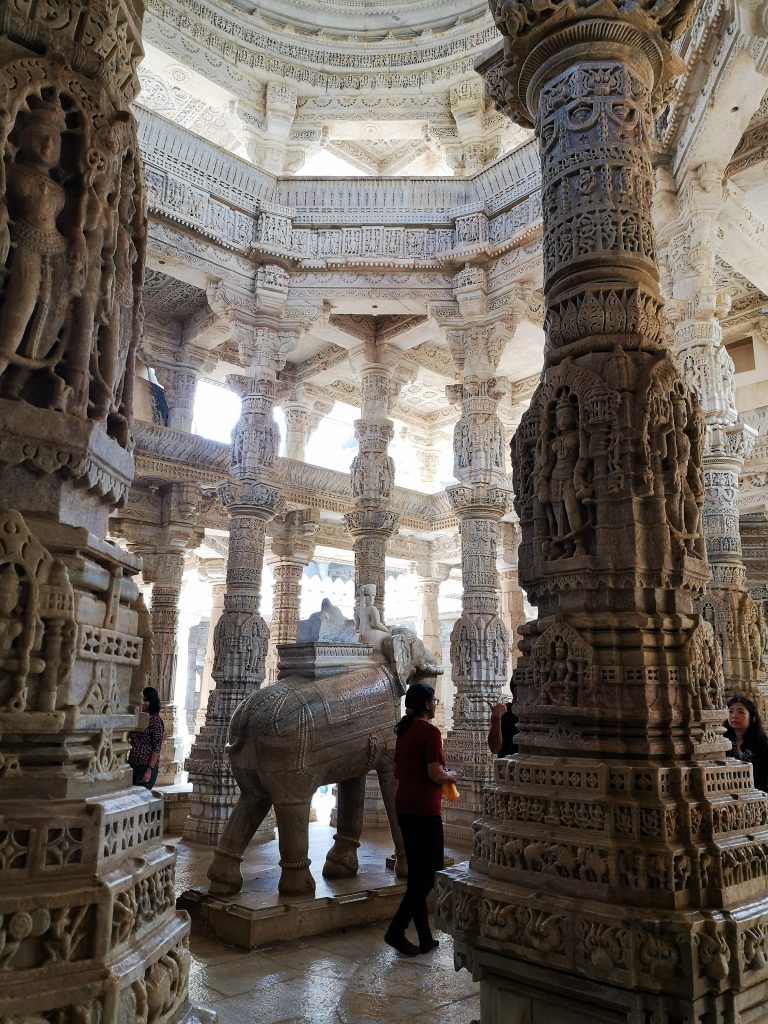 What do you need to know when you go to the Ranakpur Jain temple?
Food is not allowed inside. This will be checked, so if you think you get in and still have a cookie or what so ever in your bag, you are wrong. They'll find it. There are lockers that you can rent for a small amount of money so you can safely leave your belongings behind. Or if you think about it in advance, leave them in the taxi or bus which is locked and where the driver can keep an eye on it. You are also not allowed to have gum or anything in your mouth!
The rule here is not only to take off your shoes before entering the temple you also have to take off your socks! Leather is also not allowed in the temple. So remember to wear no belts or bags made of leather on this day. This finds its origin in the fact that Jain religion has Ahimsa as core value. Ahimsa is the doctrine of non-violence and respect for all life.
In the temple silence is very much appreciated.
For a camera you pay a small amount of money so you can take pictures. You are asked if you want to put the phone on mute to preserve the silence.
There are lockers where you can leave your bag for a small amount. When going inside your bag is checked by security whether there is still a camera in it or food / drink.
Ranakpur Jain temple is open from noon, 12am. I was advised to be there at 12 o'clock in order to enjoy an hour strolling the temple before heading to Kumbhalgarh Fort where I could walk around for the rest of the afternoon.
From Ghanerao it is a one hour drive to the temple.
Kumbhalgarh Fort & Jain Temple Ranakpur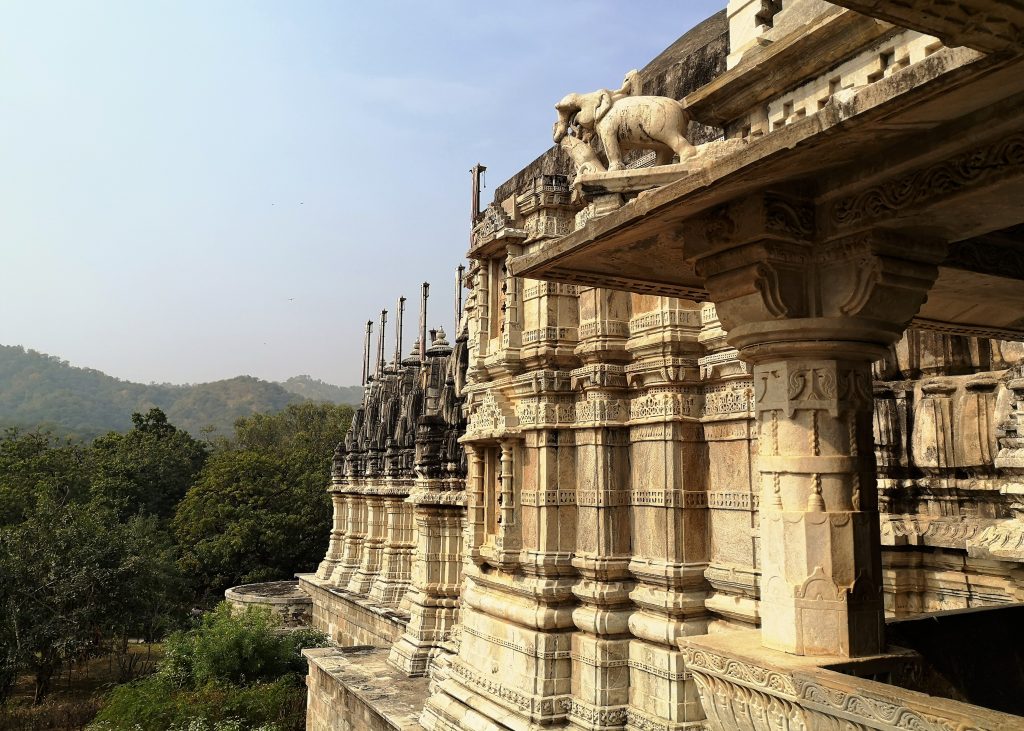 Kumbhalgarh Fort
After this visit we drove on to the mighty Kumbhalgarh fort in the middle of the Aravalli Mountains. By order of Maharana Rana Kumbha they built the fort over a period of 15 years in the 15th century. Surrounded by 13 high peaks of the Aravalli Mountains it is a mighty fortress to see and the views from this fort are amazing! They build Kumbhalgarh fort at an altitude of 1914 meters.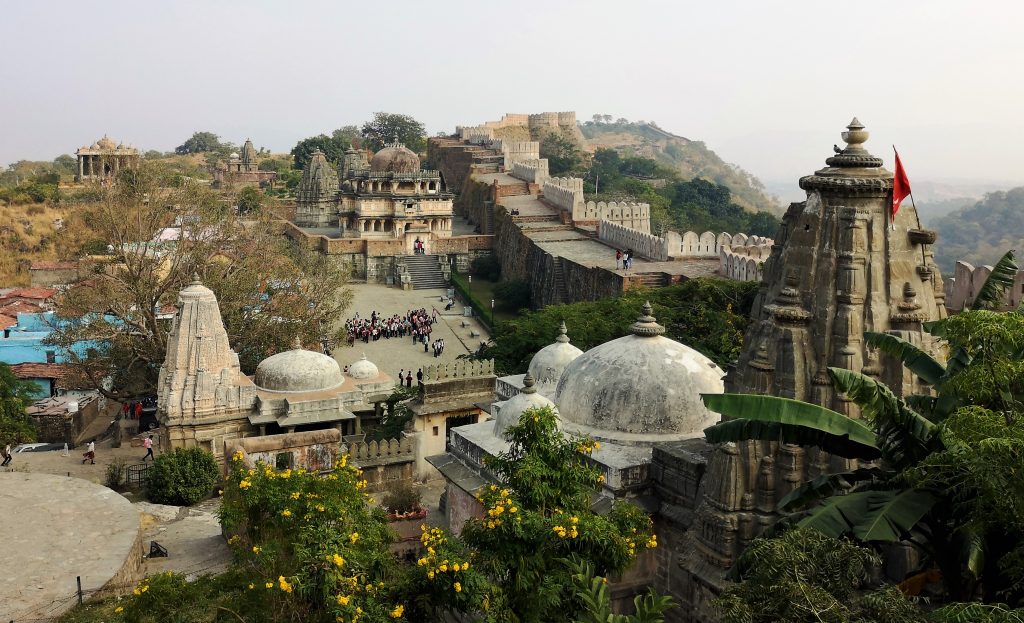 Kumbhalgarh fortress was mainly known to me because it has a 36 kilometer long wall which is also called The Great Wall of India. This of course with a smile to the Great Wall of China!
Earlier in India I visited the Tarey Bihr wall in Sikkim. This is also a long wall built on a ridge with super views over the area.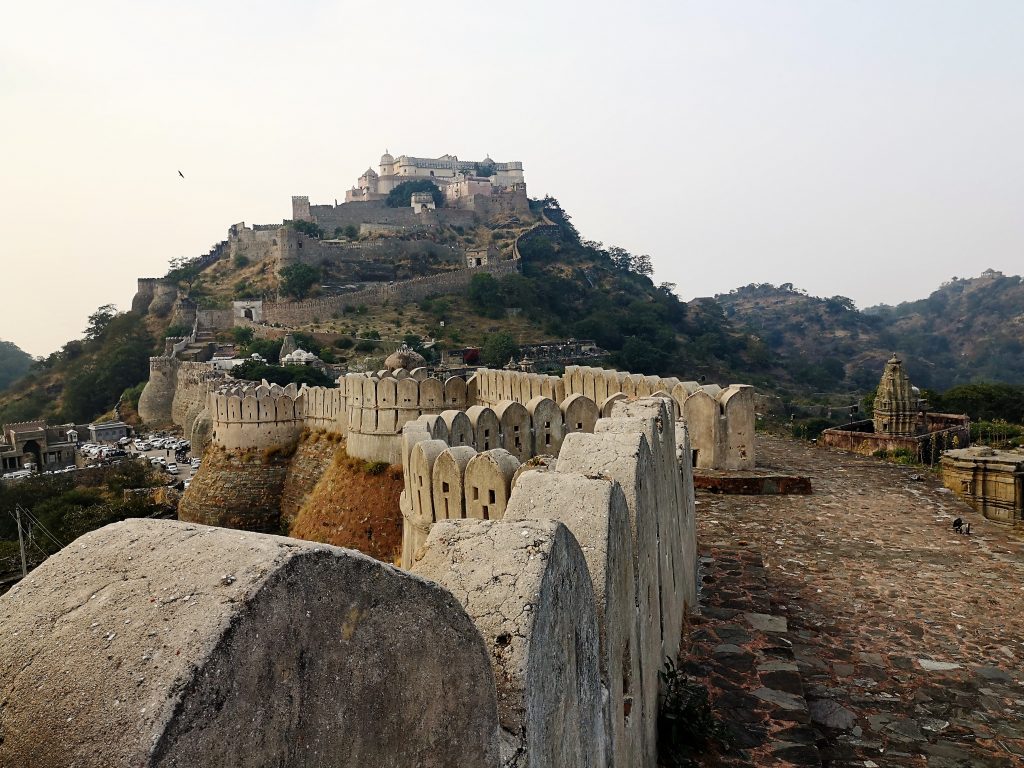 The palace, Badal Mahal, is build as the centre of Kumbhalgarh fort and is situated on the highest point.  Badal Mahal means palace of clouds. At the highest point of the fort you visit this palace. Unfortunately not all rooms of this palace are accessible but in the rooms where you are allowed to come you can see colourful paintings on the walls. And the views from the small windows are super!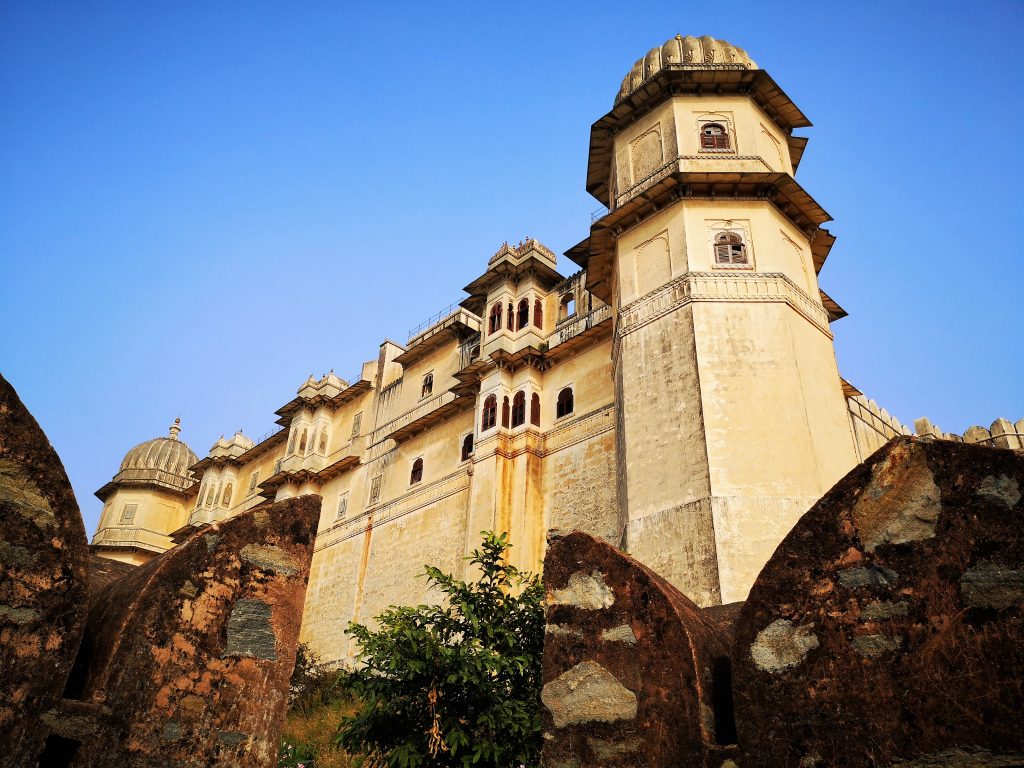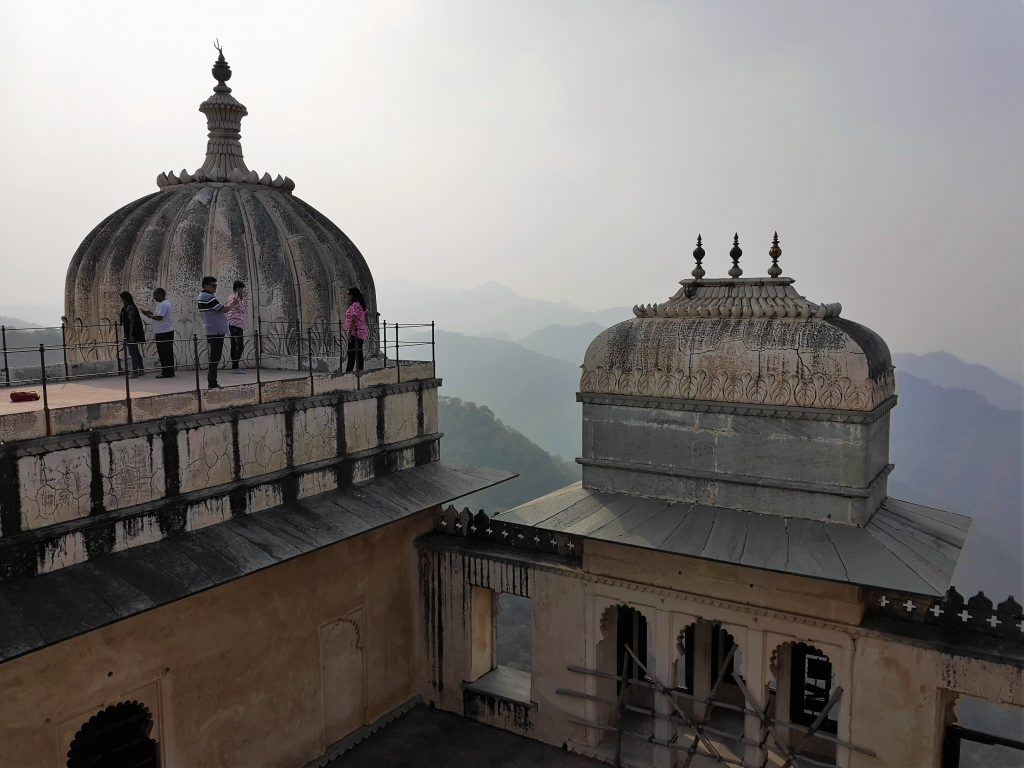 Kumbhalgarh fort was once called Eye of Mewar due to its strategic position in the Mewar region of the state of Rajasthan. In times of battle, this fort was the refuge for the rulers of Mewar. In addition, the palace is the birthplace of Mewar's legendary King Maharana Pratap.
A number of temples are built inside the fort walls. First I went for a walk upstairs and because I was still recovering from a bacterial infection I went to a small restaurant near the entrance of the fortress to replenish my energy. Then I walked along the long wall and dived into the 'park' to pass a number of temples.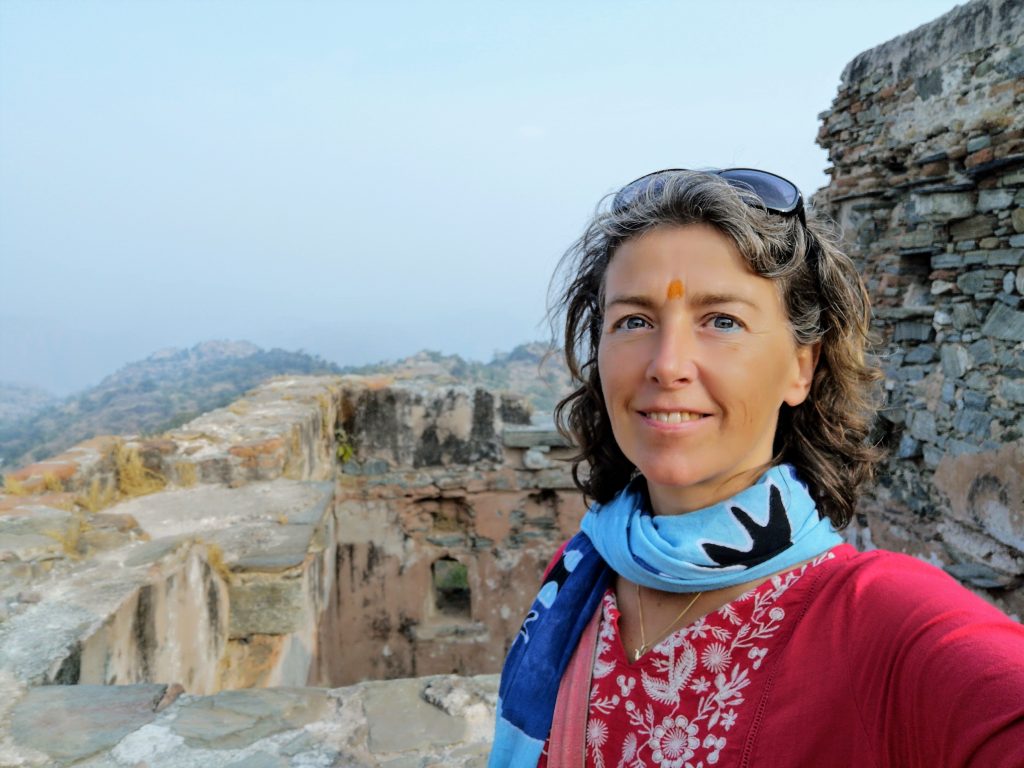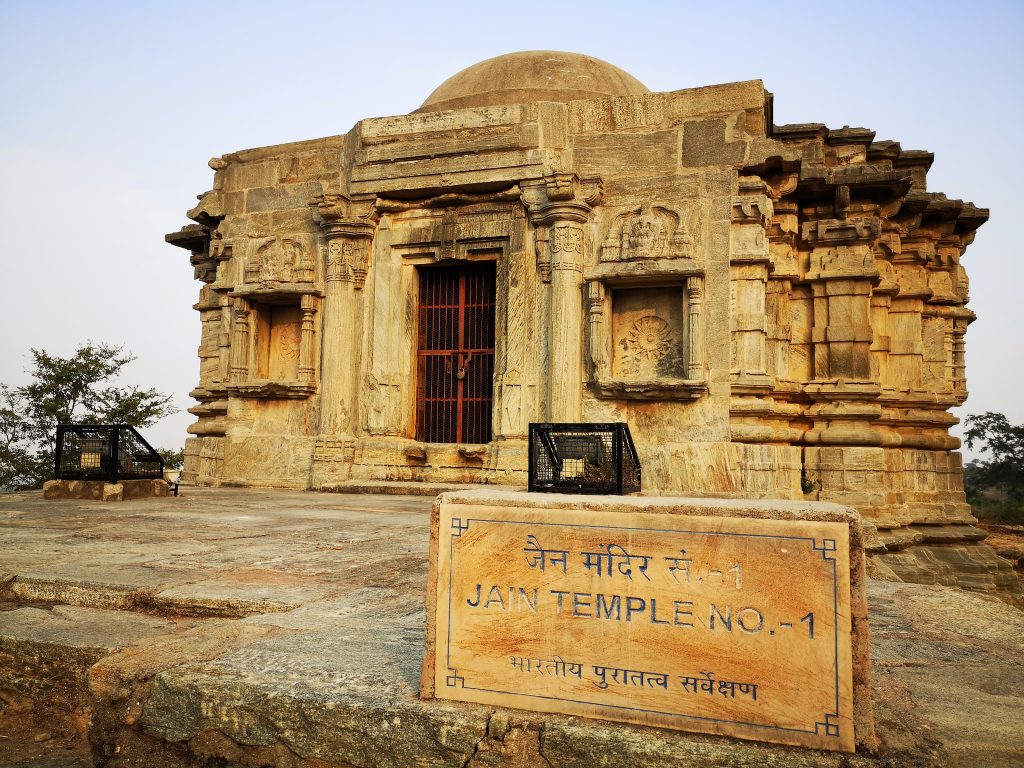 Everywhere you walk here you have the amazing view of the Aravalli Mountains.
What do you need to know before your visit?
The fort is from Ghanerao a few hours drive through a great area: the Aravalli Mountains. As you can read here I first went to the Jain Temple that day. The ride from the Jain Temple took about 1.5 hours.
You have to buy an entrance ticket and unfortunately I forgot to write down how much it cost. Forgive me…I was still sick 🙂 You can buy several tickets online I see. With a guided tour and without. I didn't have a guide with me and walked around for a while.  There aren't a lot of information boards so if you really want to know more you should read online before or after or hire a guide.
Ghanerao
Unfortunately I only took a small walk in Ghanerao because I wasn't feeling well.  On my last day I did talk to these friendly locals, they invited me to go with them to the temple they were on their way to. They were going to do their daily prayer and they wanted to show me the temple. Because my taxi was waiting I unfortunately could not accept this offer.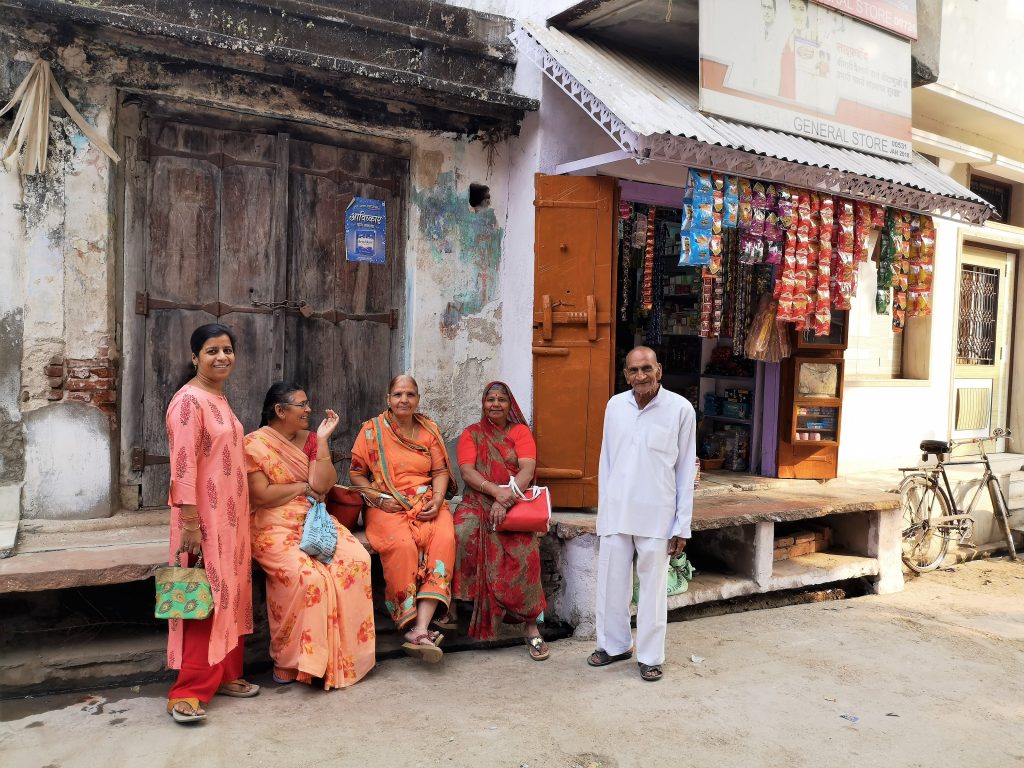 I only walked a few streets but I got a nice feeling about this town!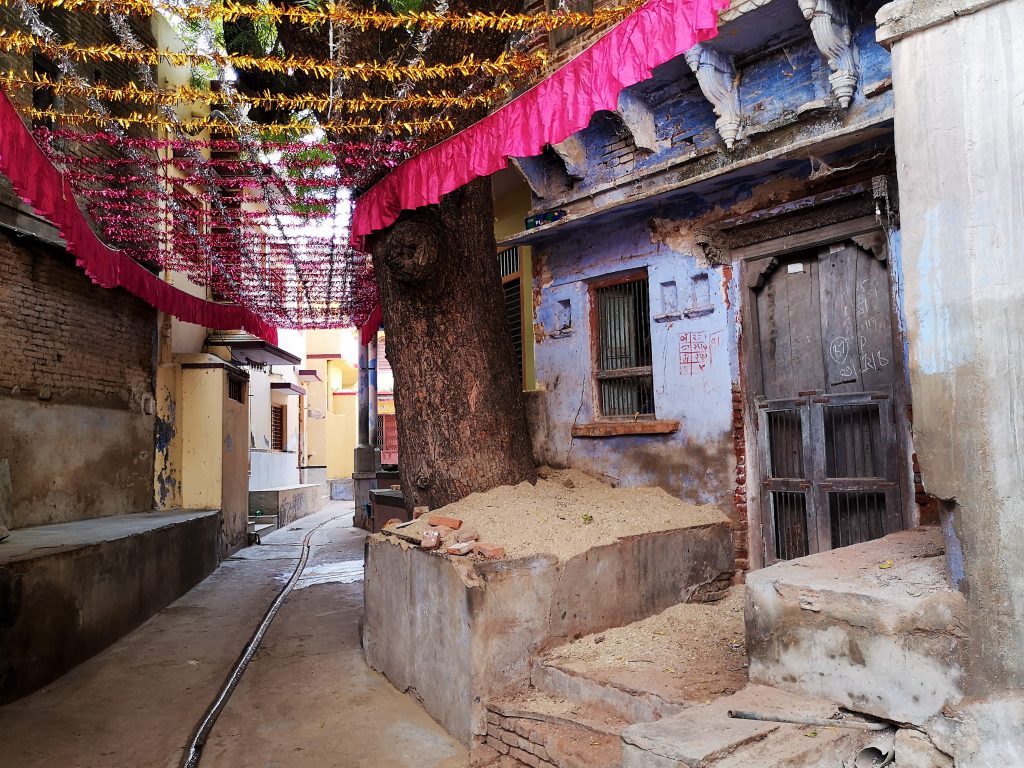 The streets of Ghanerao I walked were very clean. It's a combination of very old and what seems to be abandoned. But the fact that it is clean and therefore maintained is a super sight. A strange but great combination!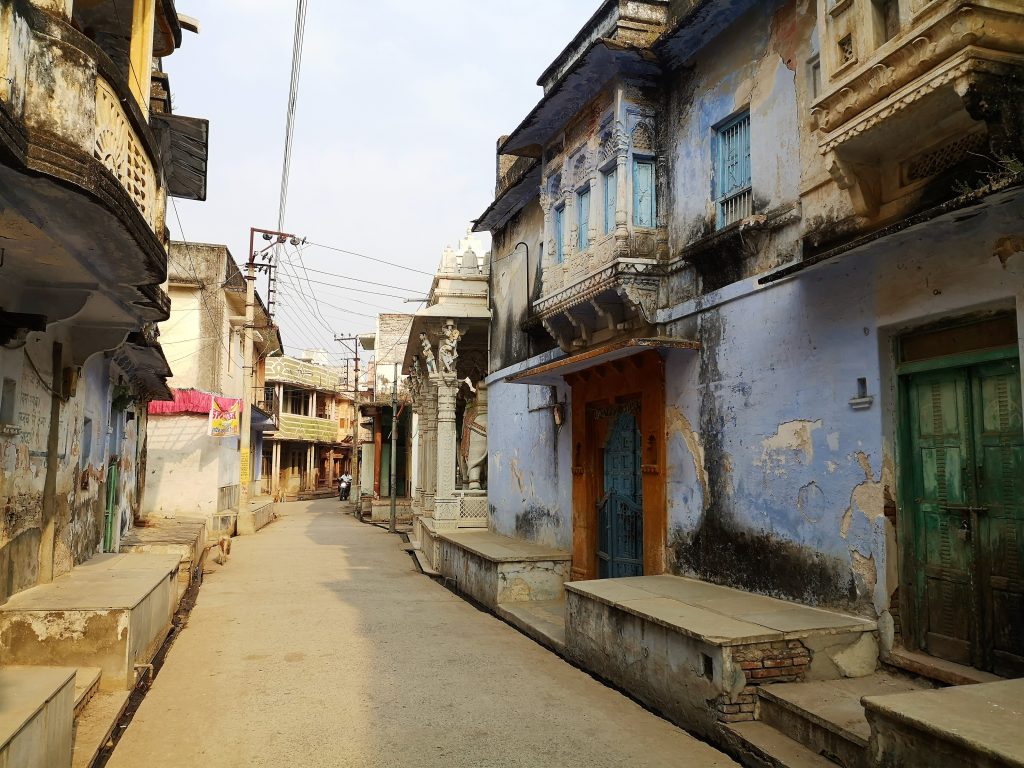 During the two days that I was here, I stayed in a great castle. I can recommend anyone to plan an overnight stay here. I've stayed here for 2 and tried to book a third one but it was full.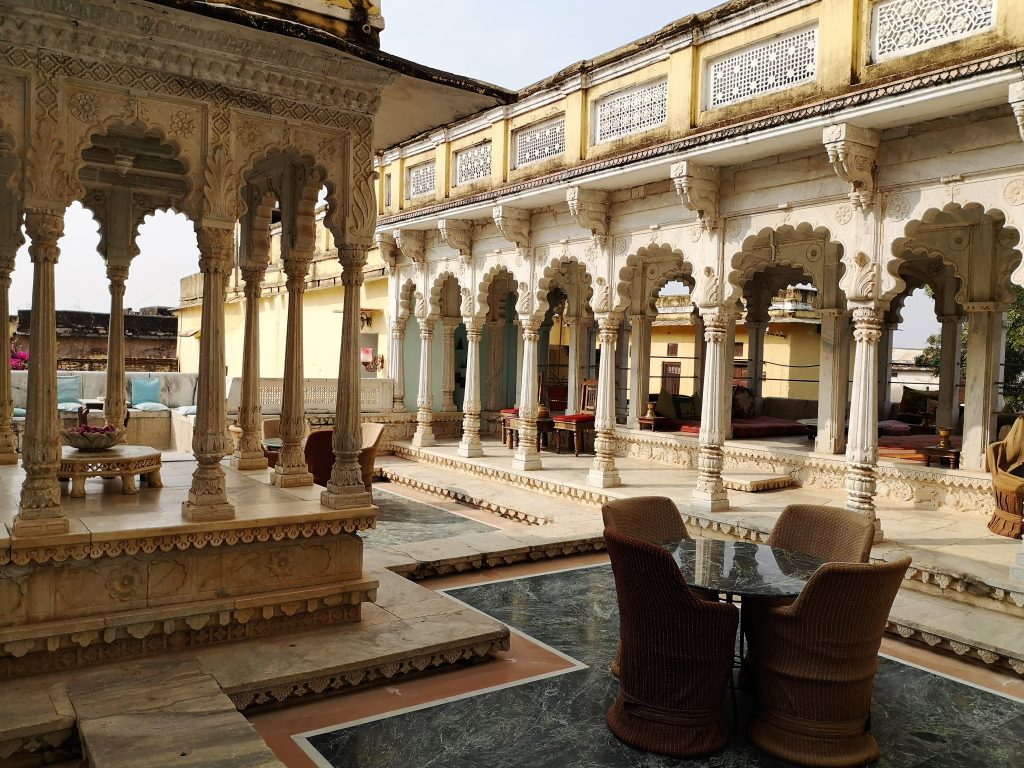 It's like staying in a museum. And basically, it is because the castle has its origins in 1606. It has been expanded in a number of places over the years. They customized it in this century to give guests a pleasant stay. So there is also a swimming pool!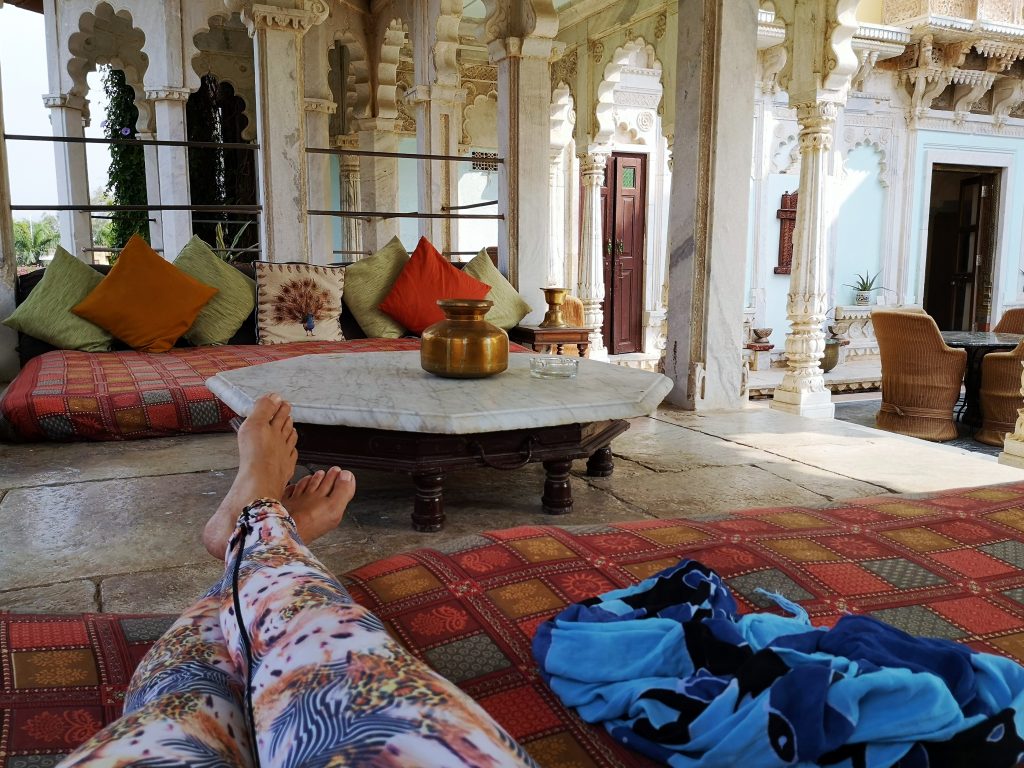 Every hallway I entered or every room you can enter because the door is open, I felt like stepping back in days gone by. There are several signs that tell you who lived here or what the room was for. I loved it so much!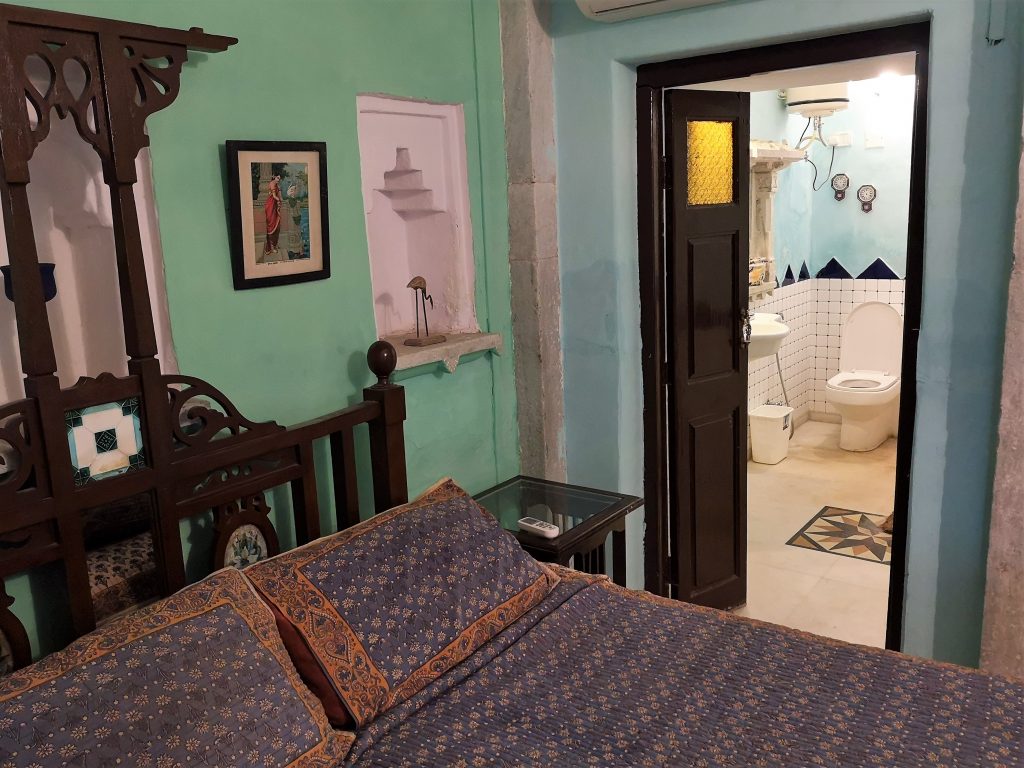 Just next to the hotel are two temples. The temple at the back I think is a Jain temple.
And the temple at the front Hindu. There was singing every evening at the time of my visit, I was there at the time of weddings. (This always happens en masse in India because at that time the planets are in a positive constellation)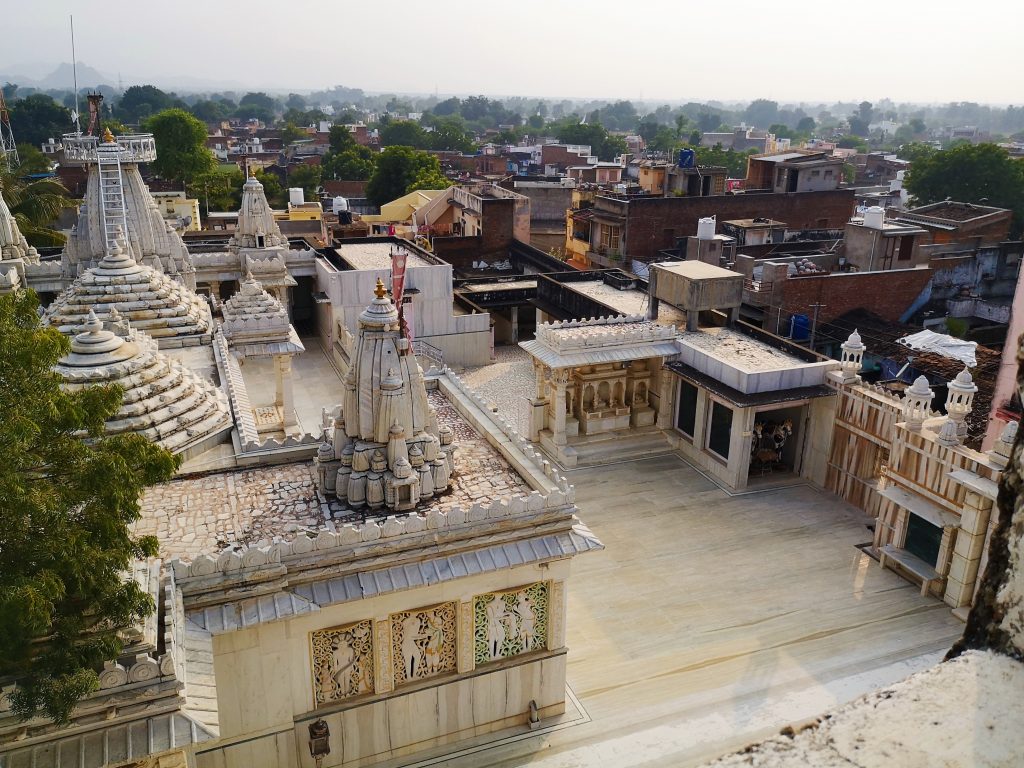 Ghanerao and Kumbhalgarh Fort are a bit off the beaten path, so it's not easy to get there without different buses and taxis.
I chose a taxi from Pushkar which was quite expensive. Because I was sick and didn't feel like changing from bus to bus I paid the main price of course. That ride lasted about 4.5 hours. I paid something over the 5000INR (+60 euro)
If you are a real backpacker and you have the time to spend all day then you have to take a bus from Pushkar to Udaipur and change in Nathdwara. And then arrange a taxi from there to your hotel in Ranakpur or Ghanerao.
I went to Udaipur after my visit and took a taxi again. I still wasn't feeling well and really didn't feel like dragging my bag and negotiating anything. So I booked another expensive taxi, this time at the hotel because the app Ola Cabs had no service in the surroundings of Ghanerao. This ride took about 3.5 hours. Again I paid 60 euros.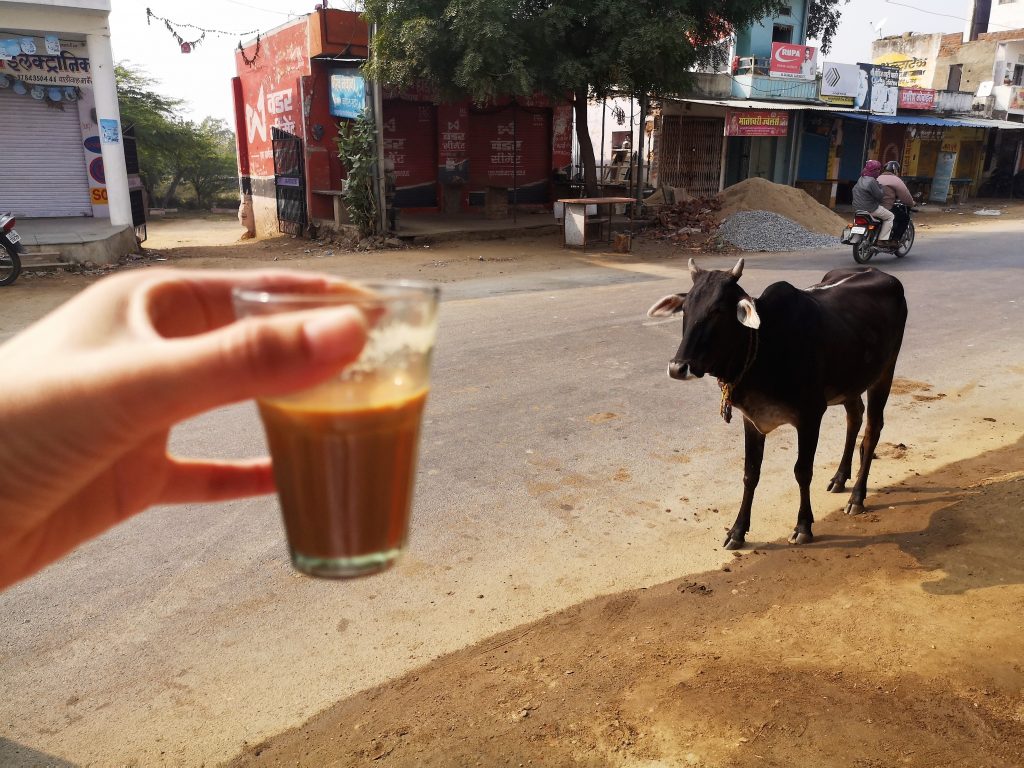 Advantage of a taxi is that you can make a stop for a cup of massala chai or that your taxi driver will get you a treat! It is a green pepper filled with a vegetable filling inside, making this pepper it's put in a batter and fried. That made a delicious snack on the way!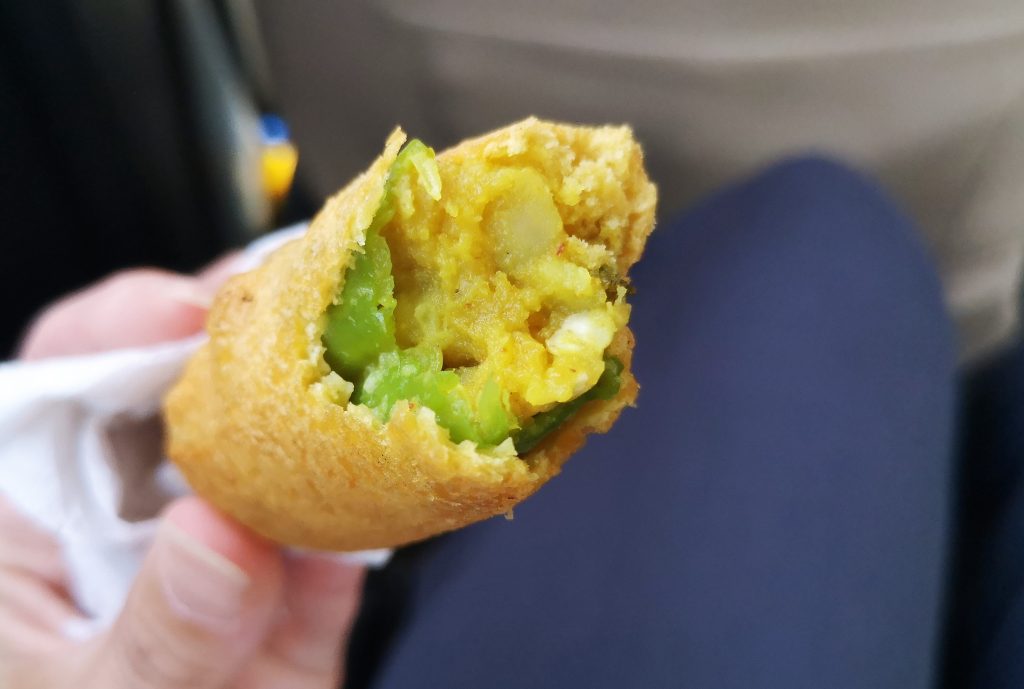 Did you like this tip for your trip through Rajasthan?
Would you like to share this post for others?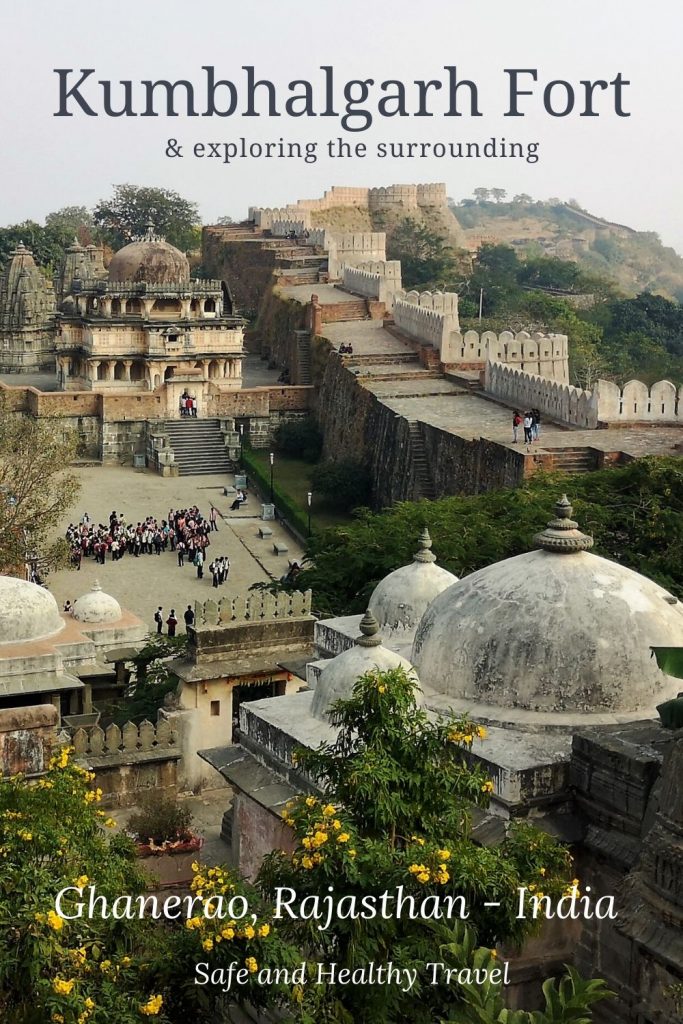 Looking for more India Travel Inspiration?
Delhi Food Walk – Chandni Chowk
Travelguide Pushkar – Rajasthan
What to Visit on you Kashmir trip
Or visit the former Kingdom of Sikkim!!
I hope you love this beautiful world as much as I do!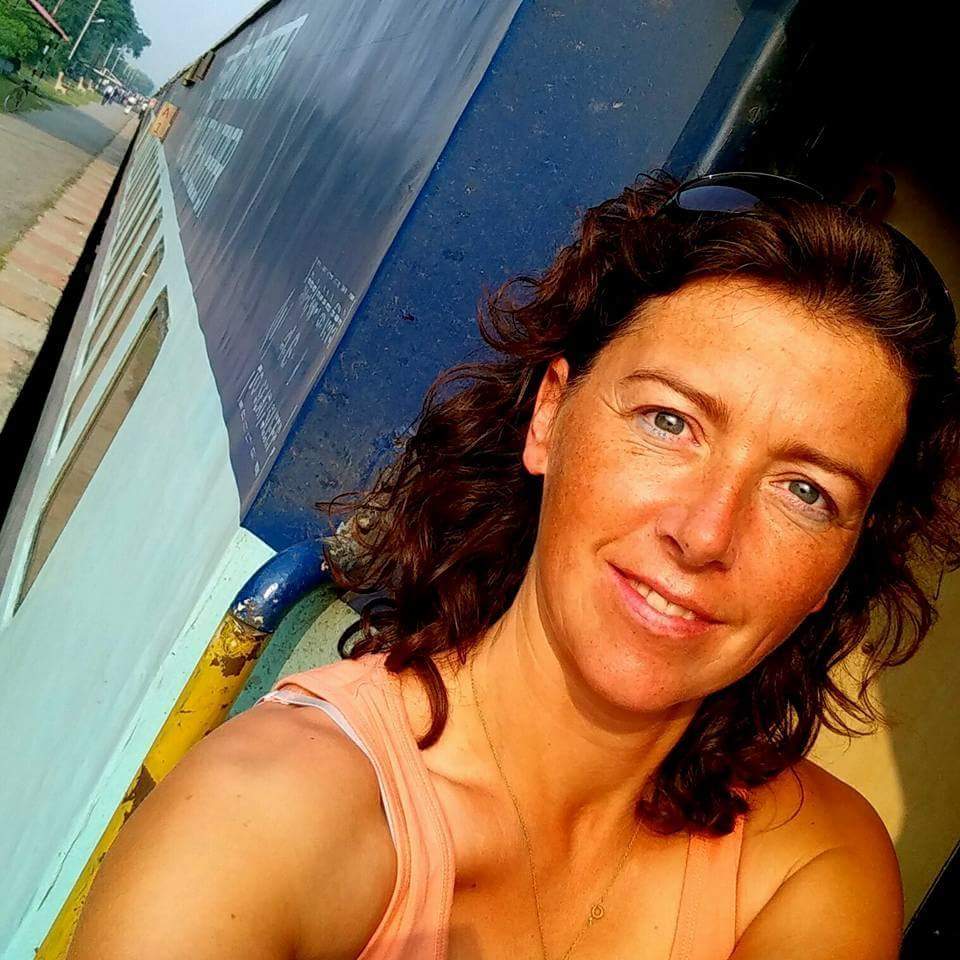 Jacomijn is een politieagent uit Nederland die jou graag laat zien hoe je veilig, actief en gezond de wereld kan over reizen. Safe and Healthy travel is a MUST