10 Things you NEED to Know About The Netherlands
|
True, it is a small country but hey… it is more then only Amsterdam!! 🙂 If you have visited The Netherlands you know it has a lot to offer. It is small but very divers in nature and culture. From top to bottom we have beaches and landinwards we have forests and beautiful natural landscapes.  We have rivers running through the landscape that gives you that typical Dutch view with every now and then a mill!
10

Things

you NEED to Know About that little country in Europe: The

Netherlands

What is typical about the Netherlands that you NEED to know if you come visit us?
1 People of The

Netherlands
There are 17 million Dutch citizins in The

Netherlands

.
Most of them are an open minded and easy going people. They are well traveled all around Europe. From the earlier times the Dutch have been all over this world and that shows in the populuation too. There are a lot of Indonesian families in The
Netherlands
and the other way around too. In the 60's Turkish and Moroccan families came to The
Netherlands
to work in the cotton industry and a lot of them stayed too. Most of them are good integrated.
The country is safe for travelers and is becoming more easy to travel with more and more signs in English or the ability to change language. Most of the Dutch inhibitants can speak English by the way!! We love to help you around!!
Currency is Euro, same as the whole of Europe.
2 The

Netherlands

Low Lands
Translated from Dutch to English the country is called The Low Lands. And that is true!! It is a fact that half of the country is below sea level. We have just doubled our country and build Amsterdam and Rotterdam and all those places on the sea bottom!! My grandmother always sang a song with the text: "Amsterdam, that big city that is build on poles. If the poles collapse… who will pay for that…Not me…not you… nobody will.."
The country is dry because of the dams we Dutch have build. We have some great dams that are even visible from space. Just as the Wall of China is visible you can see the "Deltawerken" from space. These are the worldfamous brigdes which defend the province of Zeeland against seawater when hightide will get to high. Which unfortunately happened in 1953.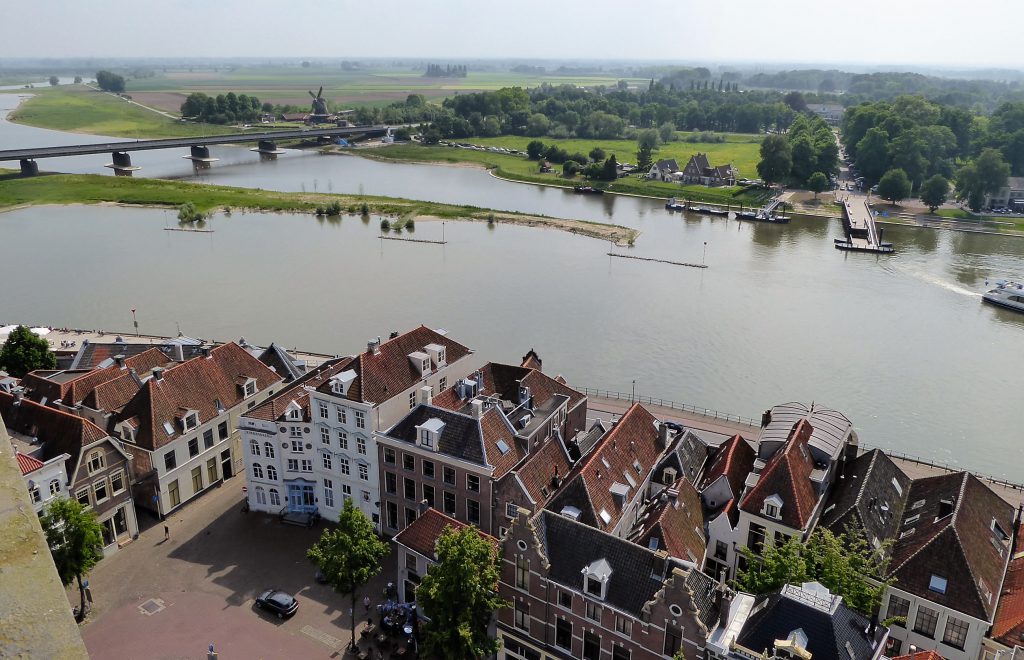 Deventer – The Netherlands
Things you NEED to Know About The Netherlands
There is also the
Afsluitdijk
, that will translate into closing dike. It closed a part of the sea that still went into a part of The
Netherlands
. So The
Netherlands
is still growing!!
And did you know why The
Netherlands
is plural?
The Caribbean Island of  Bonaire, Sint Eustatius and Saba are municipality of The

Netherlands

too.
And then you have the kingdom of The
Netherlands
which includes also Curacao and Aruba.
3 Cycling in The

Netherlands
Everybody knows that The
Netherlands
is cycle heaven!!
We have cycle paths next to almost every road.
If there is none then you've probably got one for yourself in nature where no cars are allowed alongside that road.
The
Netherlands
has more bicycles then we have population.
It is 1.3 bicycle to 1 person!!
I am one to have 2 bicycles, a mountainbike and a normal bicycle for shopping or visiting people. When visiting The
Netherlands
try at least to explore a city by bicycle but also go cycle around in nature or in between cities to see the typical Dutch landscape with watercanals, cows and a mill every now and then!!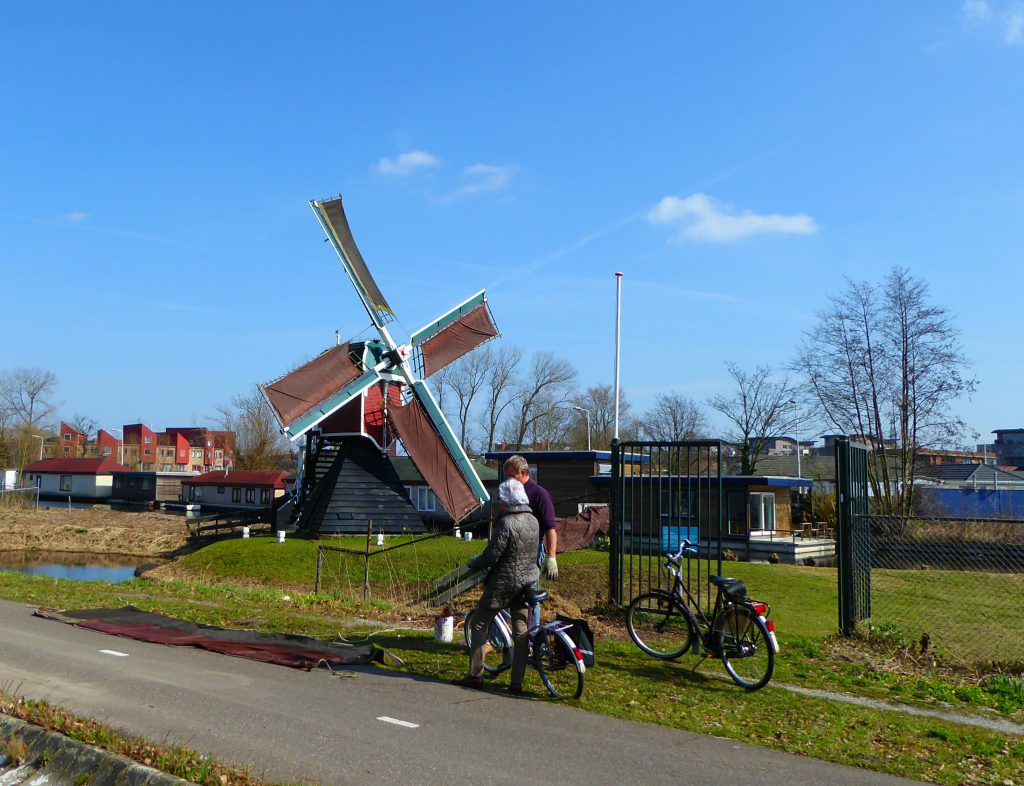 Cycling near Leiden – The Netherlands
4 Smoking Weed
The
Netherlands
is ofcourse
famous for being able to smoke weed legally
. It is a bit more complicated then that but yes….you can smoke weed if you want. You can buy this at so called coffeeshops in the bigger cities. They are legal and you won't get into trouble smoking it there.
It still is forbidden to have weed on you while walking the public streets though.
You won't get a fine if it is less then 5 grams….but you will loose it to the police. So make sure to buy just that what you want to smoke and don't carry it along. This way you won't have anything on you while leaving the country…
5 Starshaped Cities
In Holland we have had some wars, we are a small country and so we needed a good defense. They were smart at that time and build cities that were easy to defend. They made them
starshaped
. Still at this time we have a lot of
those cities still with the defend wall visible
. I loved those cities and have visited some. Just check google maps on Naarden Vesting, Willemstad or Bourtange. And we have lots more!! When visiting The
Netherlands
I think this is a must see and experience!!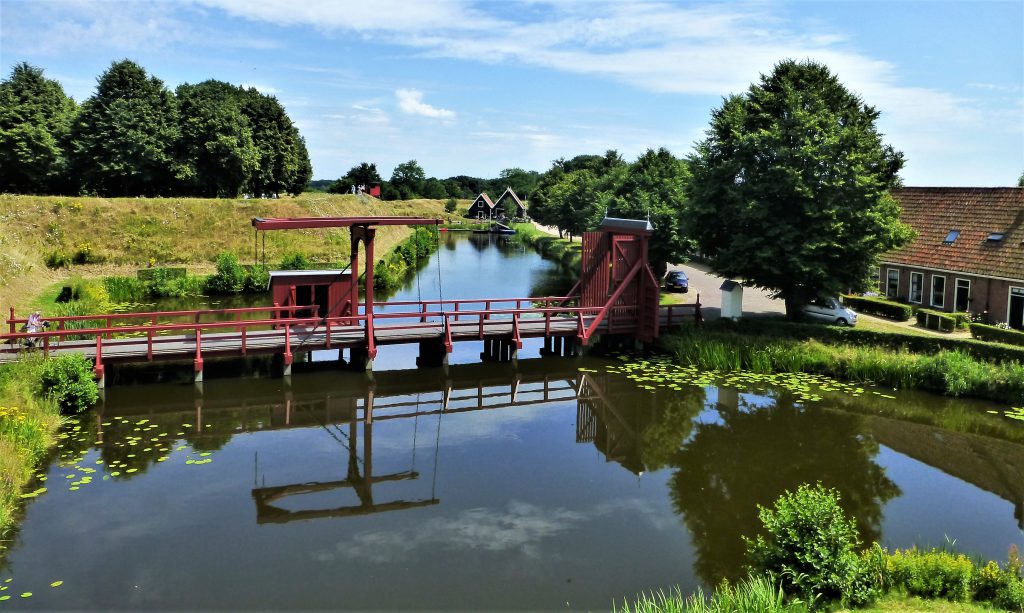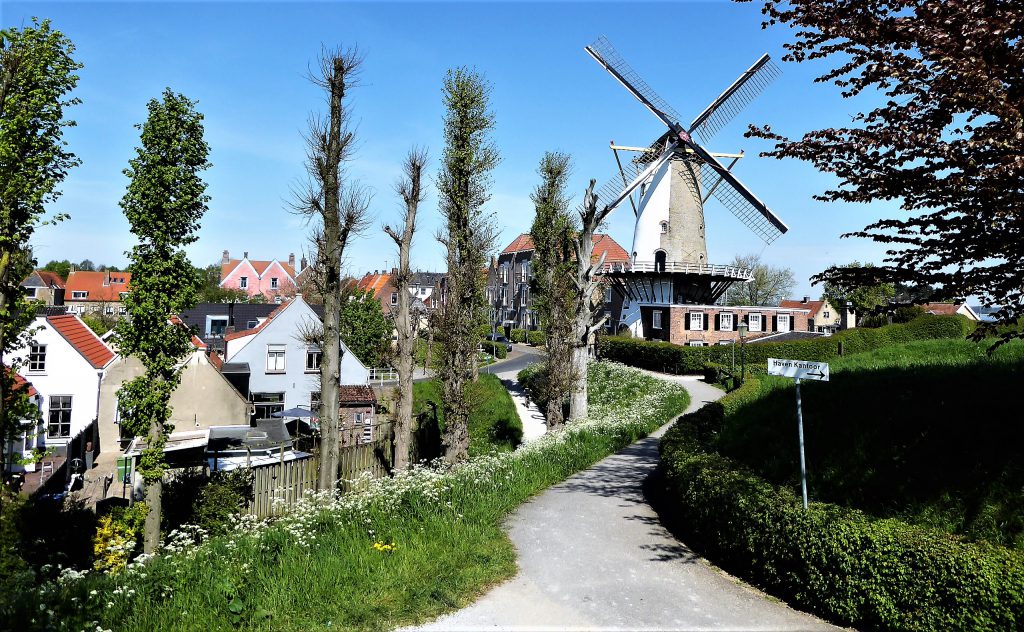 Walking on the Defense Wall of Willemstad
6 Dutch mills
The mills are also something everybody thinks about when you hear The
Netherlands
. And it is true, everywhere you come you'll come across some mills. Most of them to grind oats and corn. But those famous ones on
Kinderdijk that are most famous are for pumping water away from the land.
I went here myself a couple of years ago and love my country more because of those kind of places!! A MUST visit!!
But don't worry, what ever village you will visit you'll get to see multiple mills in all kinds of shapes and sizes!!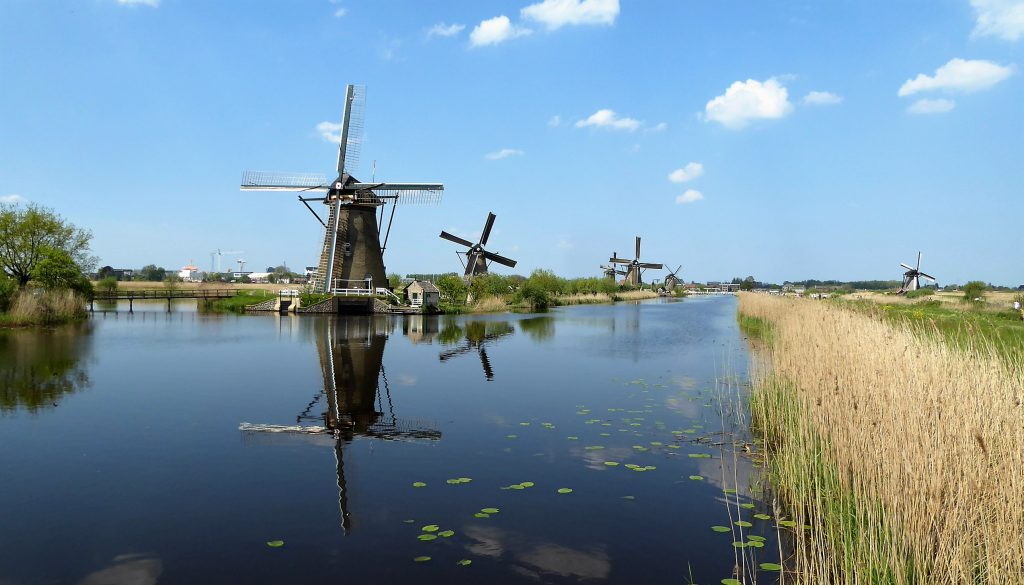 Isn't this beautiful? See more
pictures
!!
7 The Islands of The

Netherlands
Did you know that the
Netherlands
has some small but really interesting islands? Texel, Vlieland, Terschelling, Schiermonnikoog en Ameland. They are great for beach and relaxing and see the island life of the locals.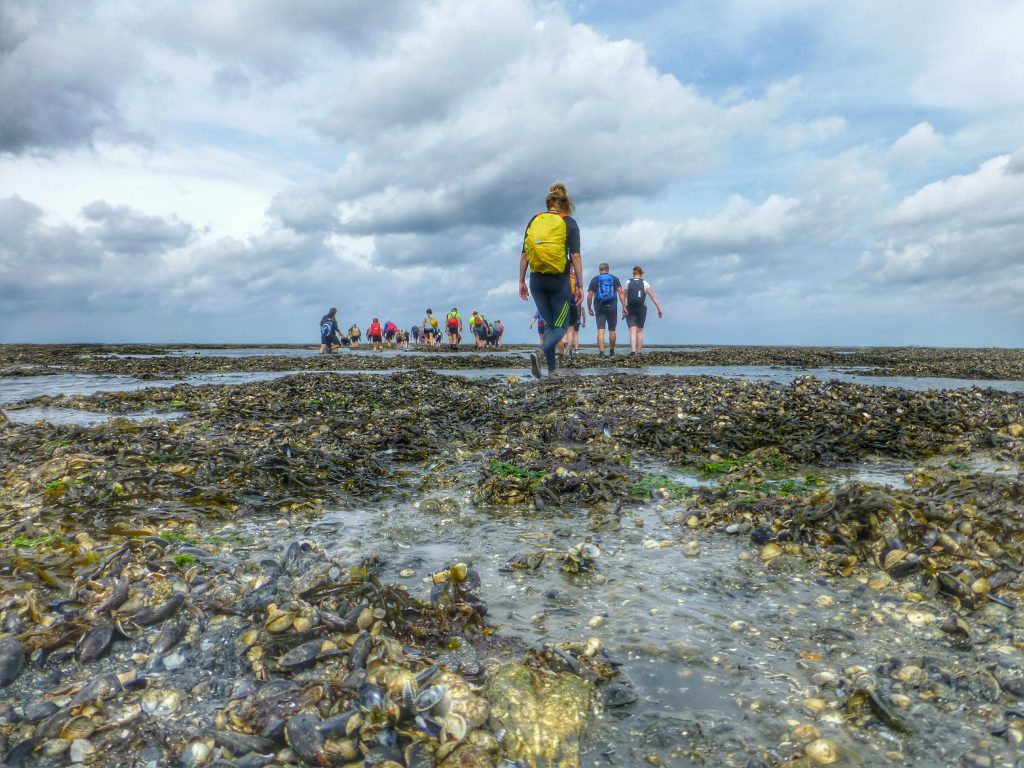 Check the whole story at Intertidal Walk Through the Waddensea
But going for an intertidal walk from mainland to one of the islands is really a great and healthy adventure. The water at lowtide is low enough to walk through it without needing to swim. It is recommended to do it with a guide who knows the undeep parts because still at low tide it can be deeper in spots where the boats sail too. You can spot seals, birds and when lucky more wildlife. I walked twice and it is really great!!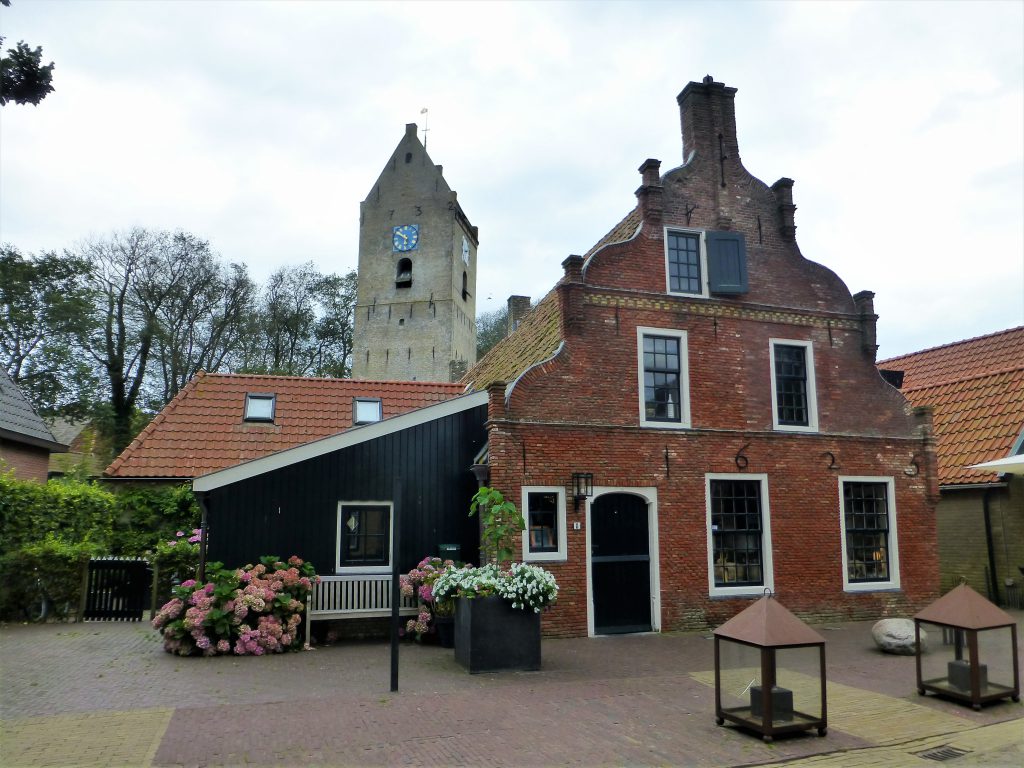 On the Island of Ameland
8 Ice Skating on the Canals in Cities!
Not every winter it is fun with good winter weather in The

Netherlands
but when it is we go outside and go ice skating where ever we can!! And then the canals in the cities are full of people having fun and being active! Dutch people will make sure to have "koek en zopie" along the way for the ice skaters.
Koek en Zopie translated into cookies and drinks.
They will get warm chocolatemilk and cookies, or warm booze 🙂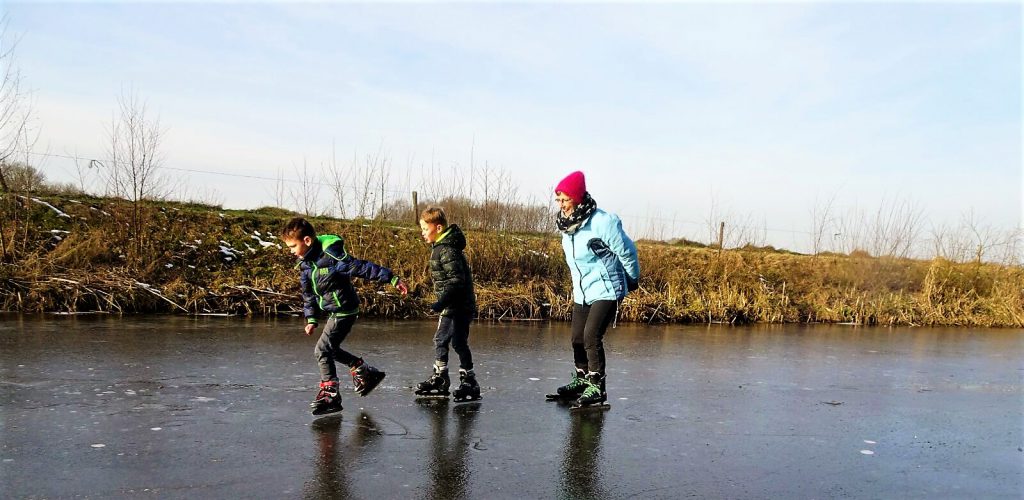 There is also a big event that connect 11 cities together with water, lakes and rivers. When it is cold enough…the water is frozen enough to hold thousands of people they will skate along those 11 cities in a day!! It is called the Elfstedentocht and is worldfamous. But unfortunately last time it was cold enough for a long time was 1997…  Global Warming?
Things you NEED to Know About The Netherlands
9 Walking in the

Netherlands
We Dutch are a healthy people and we like to walk. Lots routes are set and well described. You can walk the Pieterpad (Pieter path), it goes from the top of the country to the bottom and has a totall of 492K. There is also great Deltapad (path along the Delta) in the Zeeland province: 233K Or the Hollands Kustpad (Holland Coast path) of 213K.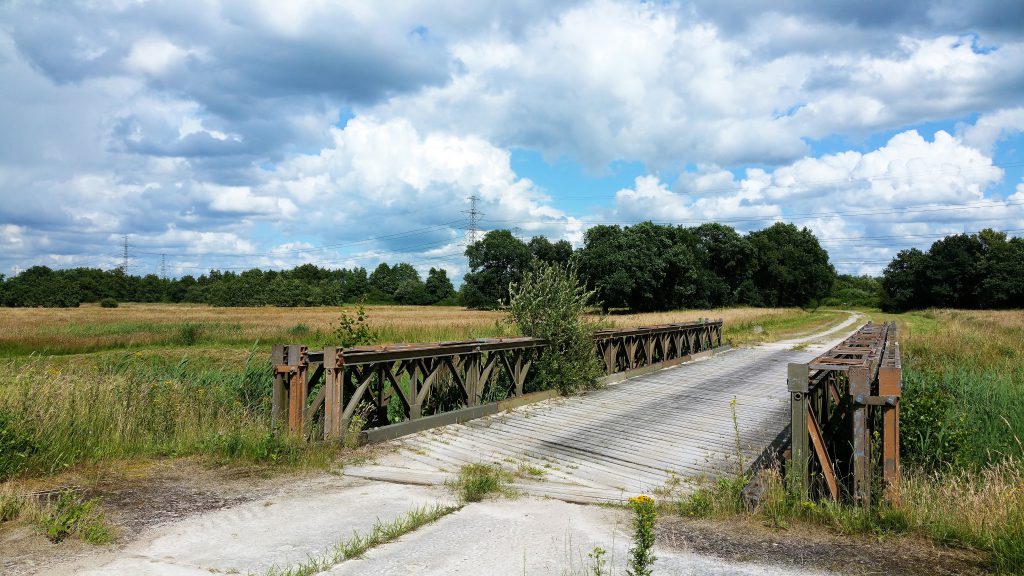 But did you know that every village or city has an annual walk of 4 days in a row! That will be from 5K, 10K or 15K. But it can go up to 50K. This year I entered the biggest one in The
Netherlands
, the Nijmeegse Vierdaagse with a totall participants of 40.000!! The distances to walk are 30K, 40K, or 50K. So I walked 4 days 40K in a row.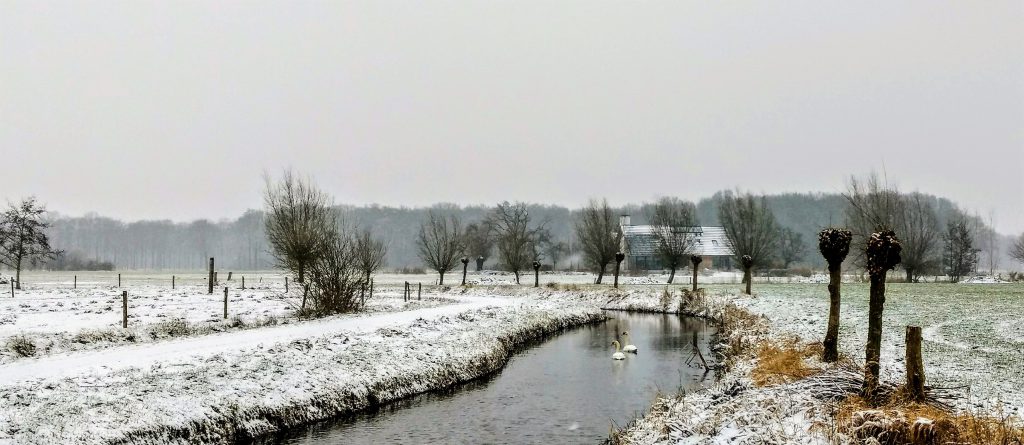 It was difficult at times but walking with my colleagues of the police force in a group it was great fun!! People will give you food, healthy or sweets but also bread or meat 🙂 They will cheer you on and bring you music in every city/village you come! Walking that last day was the greatest reward, the streets were full with gladiolus and the streets is also called for that day: Via Gladiola
10

The Dolmens of Drenthe 
I talked about the new part of The
Netherlands
, Amsterdam…build on poles and been drained from the sea. But the other part is old, has some really ancient parts!! How about the Dolmens of Drenthe. They go way back to prehistoric times.
These stones date back to the stone age and so are lying there for 5.000 years.
All around Europe you will find monuments similar like these. Big stones build into some structure. I have visited some of them in the province of Drenthe in The
Netherlands
. They are really interesting to see and to go around the area and villages. To see The
Netherlands
on the east side with its farmers and seeing this part of the country is less flat then the western part is great to get a global feeling about this small but divers country.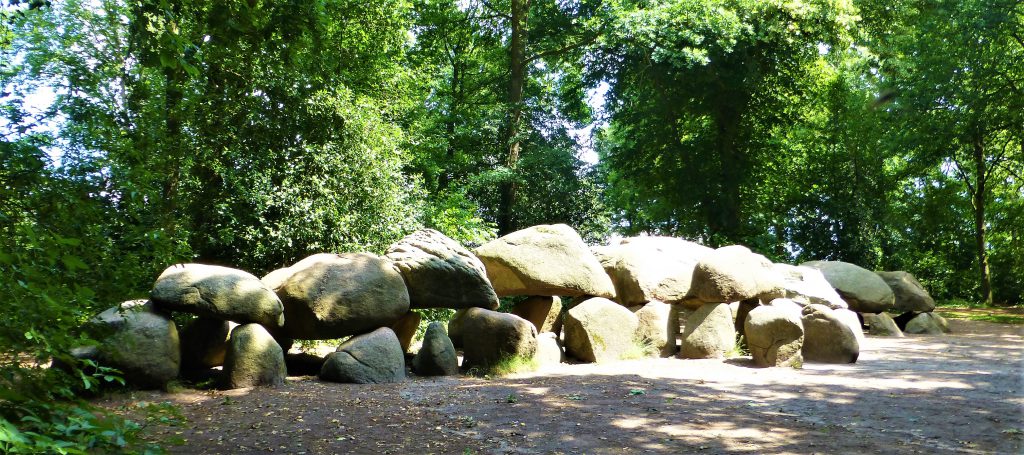 I do hope I made you want to visit this great country!! If you come from far you can easily combine it with a visit to Belgium and or Germany!! But do take some time to explore this country as it has some unique features you will find nowhere else!!
—
If you liked this post please share it with others too!!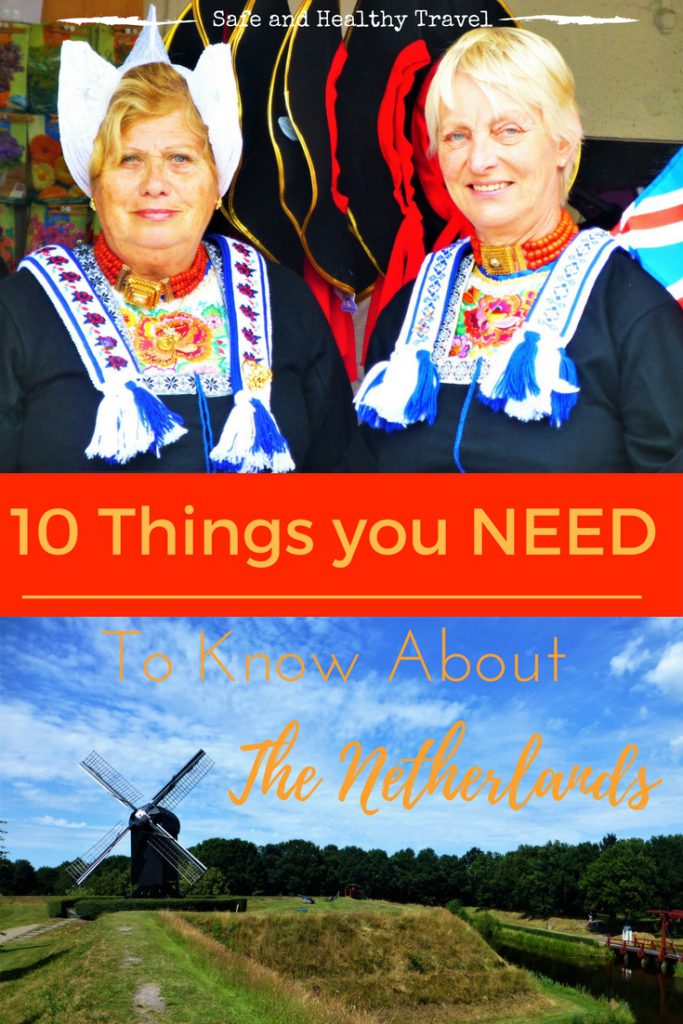 Other tips in The Netherlands!!
Cave Zonnegrot in Maastricht – The Netherlands
The Famous village of Volendam – The Netherlands
3 Short Hikes @ Engbertsdijksvenen – The Netherlands (East part)
Come in Spring time and take a Tulip tour
Or how about:
A Roadtrip to the Eifel – Germany
3 Short Hikes in The Netherlands
My Favorite Yoga Poses Around the World
I hope you like this world as much as I do!!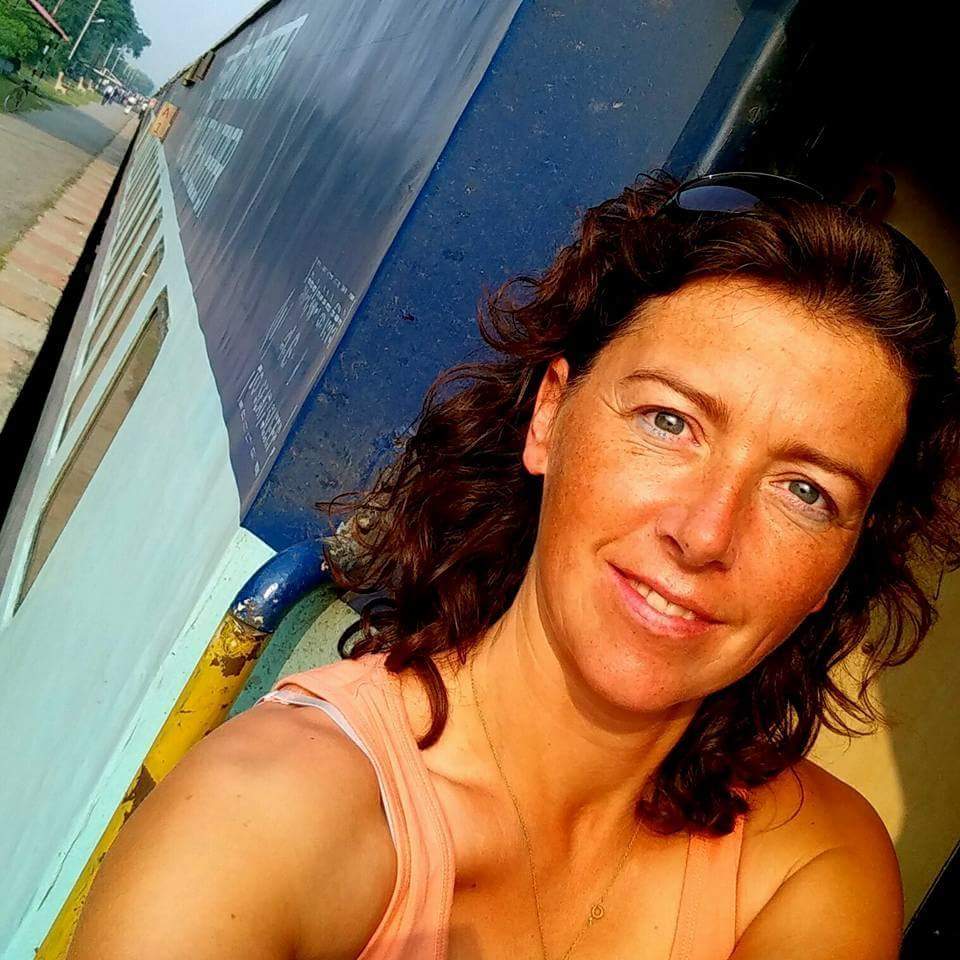 Jacomijn is een politieagent uit Nederland die jou graag laat zien hoe je veilig, actief en gezond de wereld kan over reizen. Safe and Healthy travel is a MUST