3 Short Hikes @ Engbertsdijksvenen – The Netherlands
|
I went walking and because of my knee I had to walk just some short hikes. I went in the surroundings of my hometown and I went into a National Park from 3 different sides. The Park is called Engbertsdijksvenen and it is a peatland. So there is a lot of water and sometimes you feel that the ground is bouncing a bit because of the water. It is situated on the East side of The Netherlands and close to the border with Germany.
A couple of days before I went hiking here I was here while I was working 🙂 I wanted to take a nice picture with the sunset..

It didn't work but still I do like the picture I got!!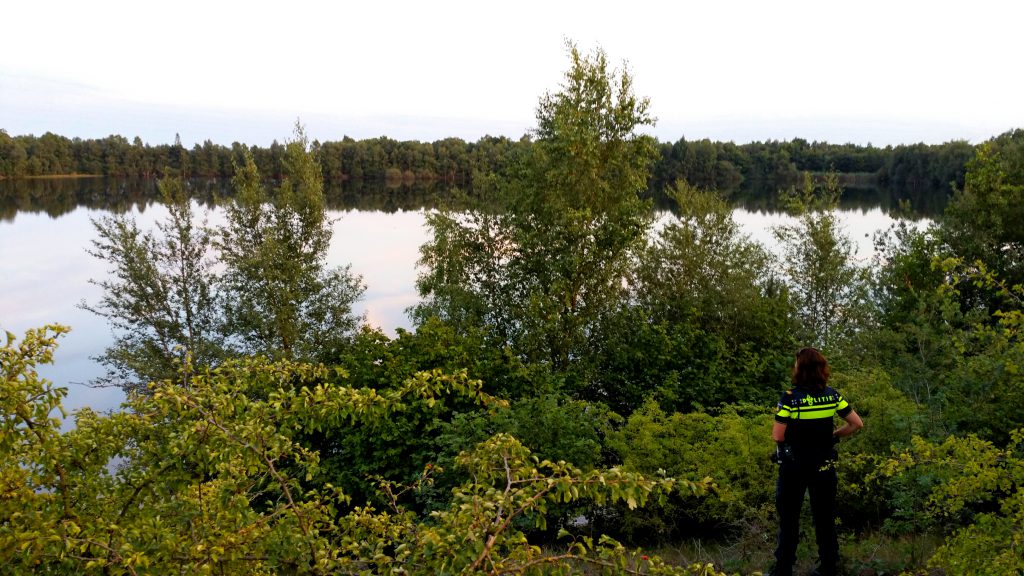 Working @ Engbertsdijksvenen – Overijssel -Netherlands

This time I went, with a fellow hiker, into the Engbertsdijksvenen to find a spot where I would be interviewed a couple of days later for a programm about a pilgrimage on the national tv 🙂 Lucky me!!
The first small walk started at the road called Bergweg in the place called Kloosterhaar. The area is more heath and was already turning purple. We walked to a look-out point and enjoyed the view. It was a great spot and in the end the interview was taken here 🙂
3 Short Hikes @ Engbertsdijksvenen – The Netherlands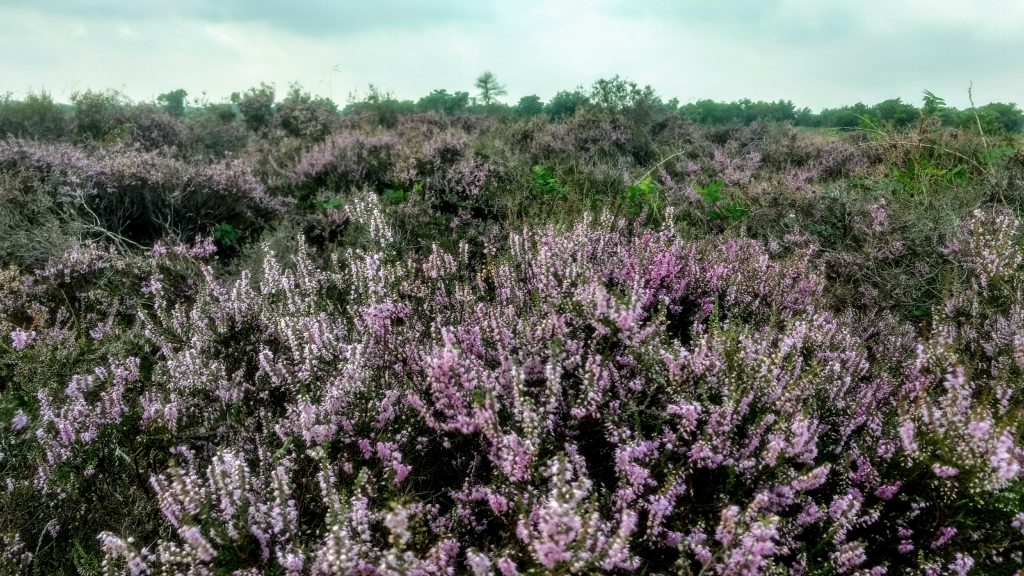 How do you like that purple? I really love that colour….only it also tells that summer is coming to an end and we are going towards the autumn.  Where nature turns beautiful but the weather gets a little bit less..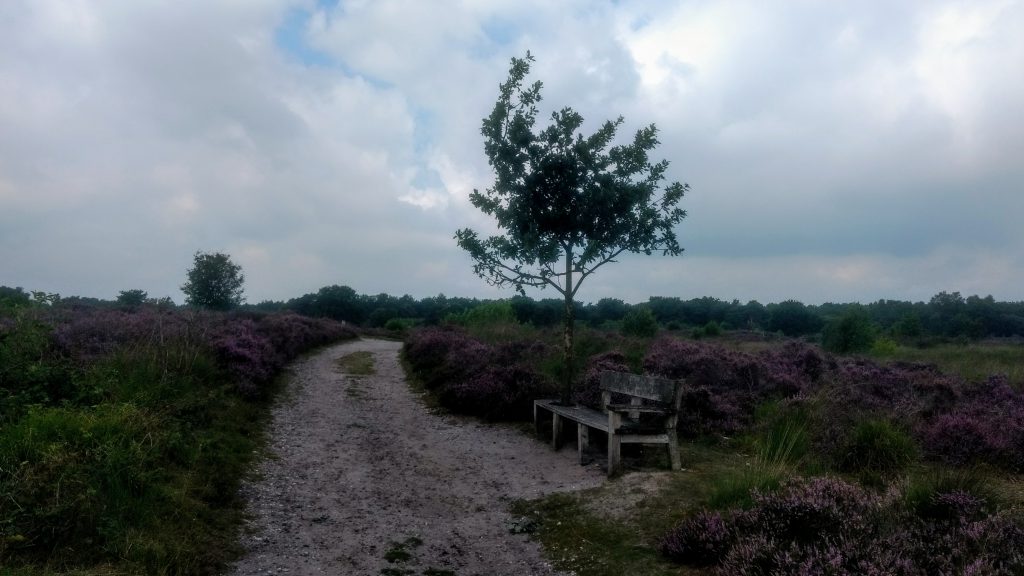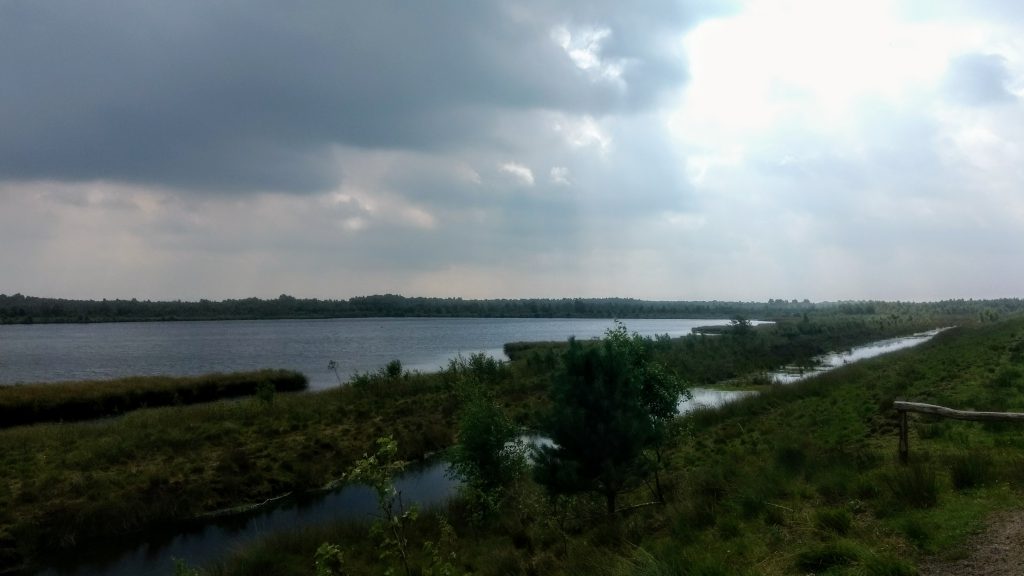 Wouldn't you love this area?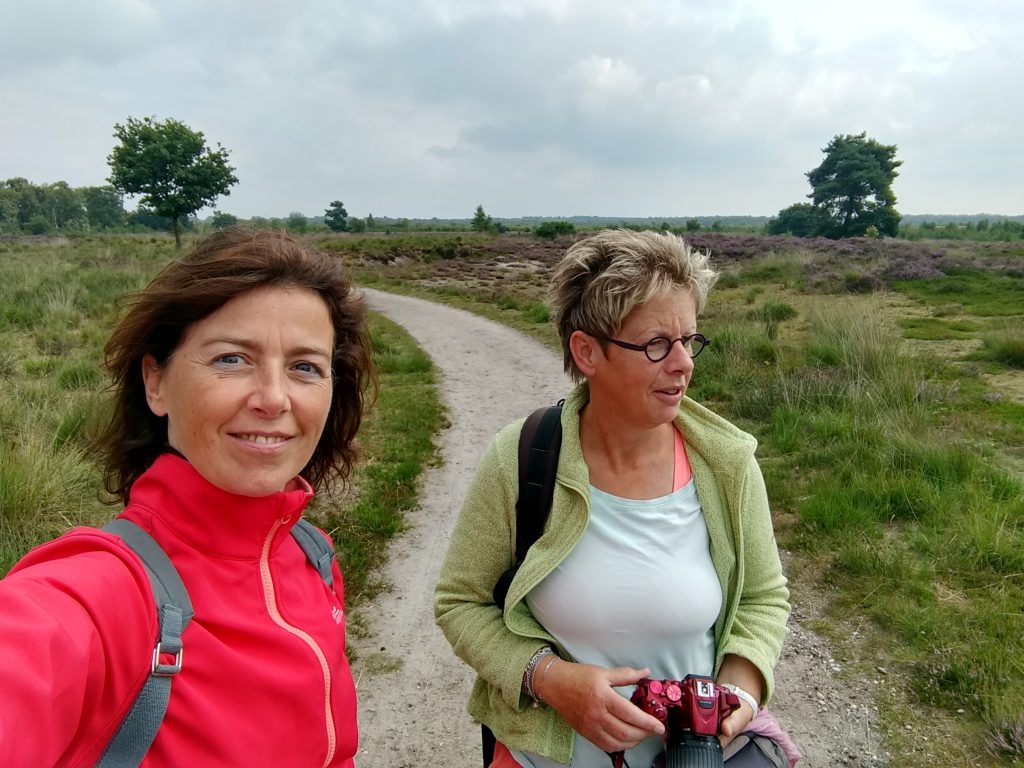 It was almost 15 minutes walk and we weren't sure it was good for the tv crew to walk this far. You wouldn't get a car beyond the parking area into this nature park. So we went to the second point where you can enter this park. It is at a street called Paterswall in a place called Bruinehaar. They are all really small places and are more a neighbourhood in the countryside. A small street led us into the park and we started to walk again.
We were just entering the park when we stumbled upon this great guy!!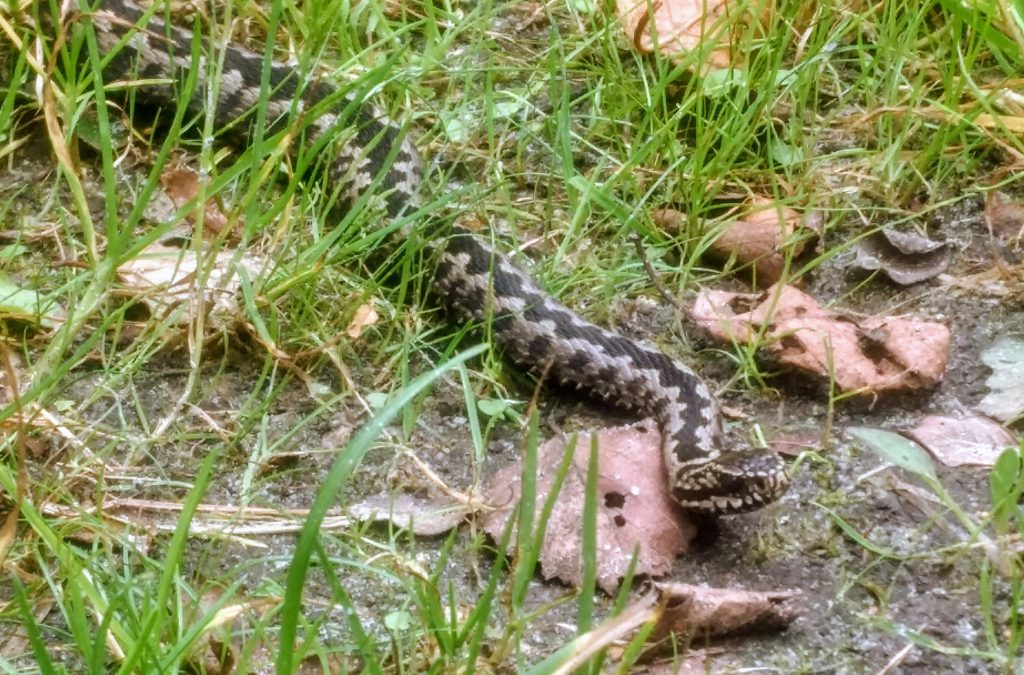 Viper @ Engbertsdijksvenen – Overijssel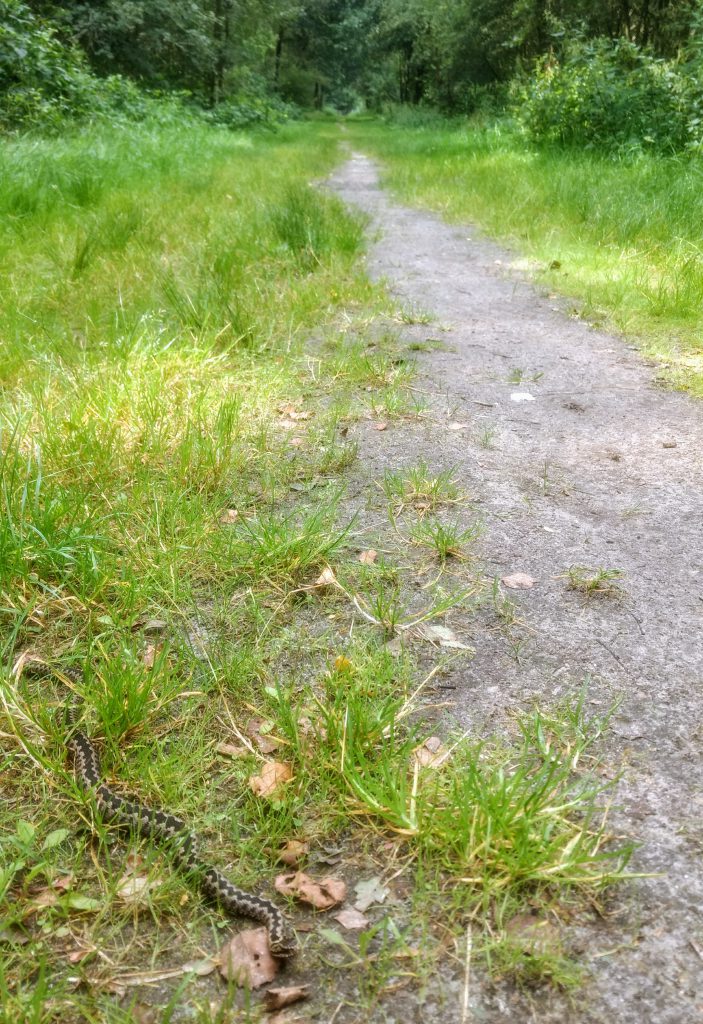 It was lying along the path we were walking. I almost stepped on it!! At first I thought it was a big lace of some kind. It was just lying there….Can you imagine how my brain works 🙂 And all of a sudden I realise that it is a snake!! I really loved this sighting!! It is a phenomous one so you need to be carefull approaching it.
How cool is this?
I made a short clip, yeah.. you can hear my excitment… I can not keep my mouth shut 🙂
3 Short Hikes
Engbertsdijksvenen – The Netherlands
While walking this path we saw lots of great small insects and amphibians and reptiles. At some part the path got wider and the view was better into the peatland. You see some meadows and lakes. We saw a man walking who told us he saw several vipers and he had made a sign into the sand to show where it was lying. We did search and looked for it but unfortunately didn't find any.
This is a spot where you can find me more often in the future!!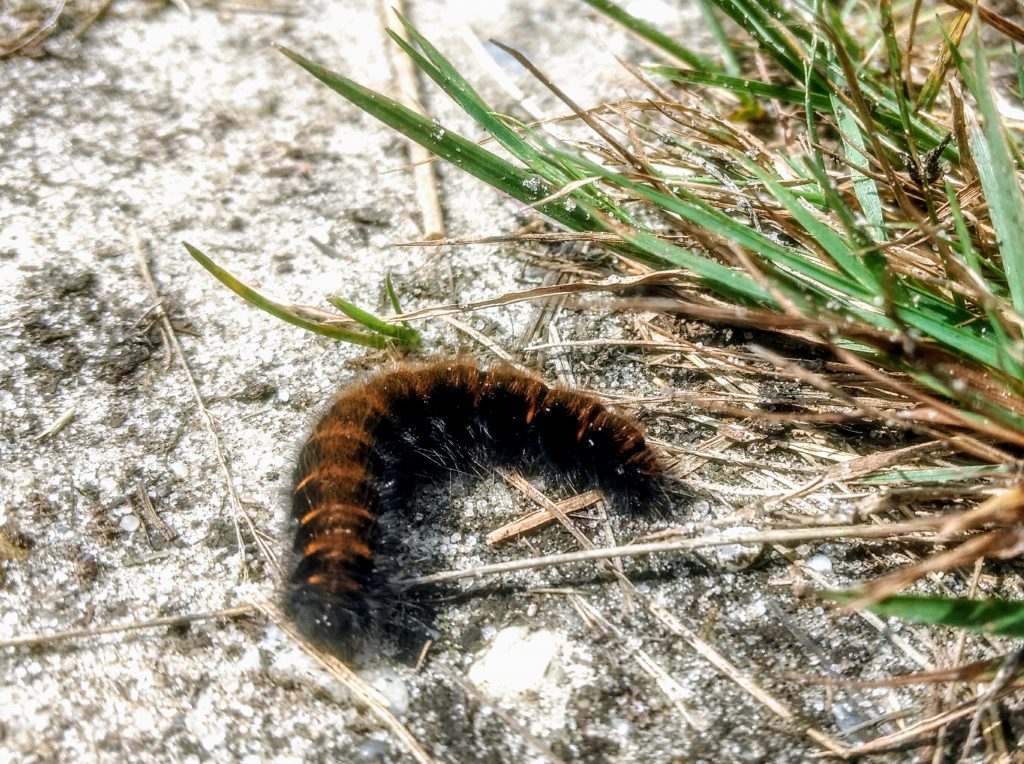 Some day this will be a nice butterfly!! 🙂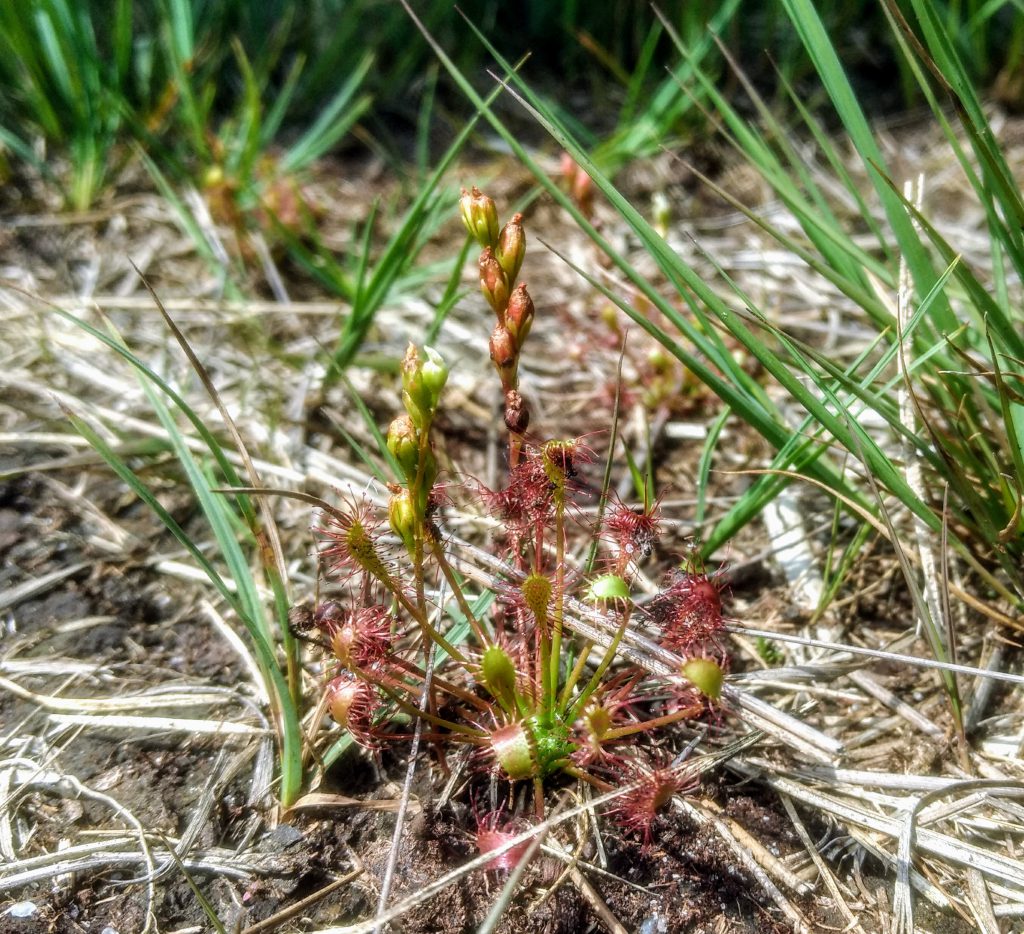 Het vleesetende plantje Zonnedauw @ Engbertsdijksvenen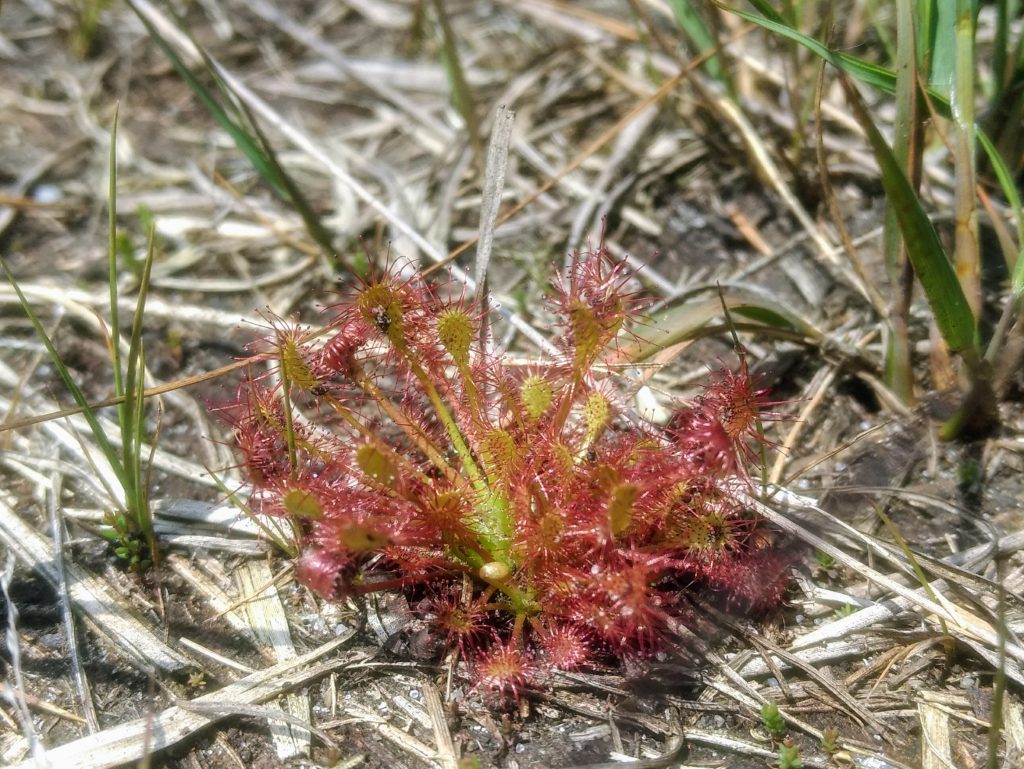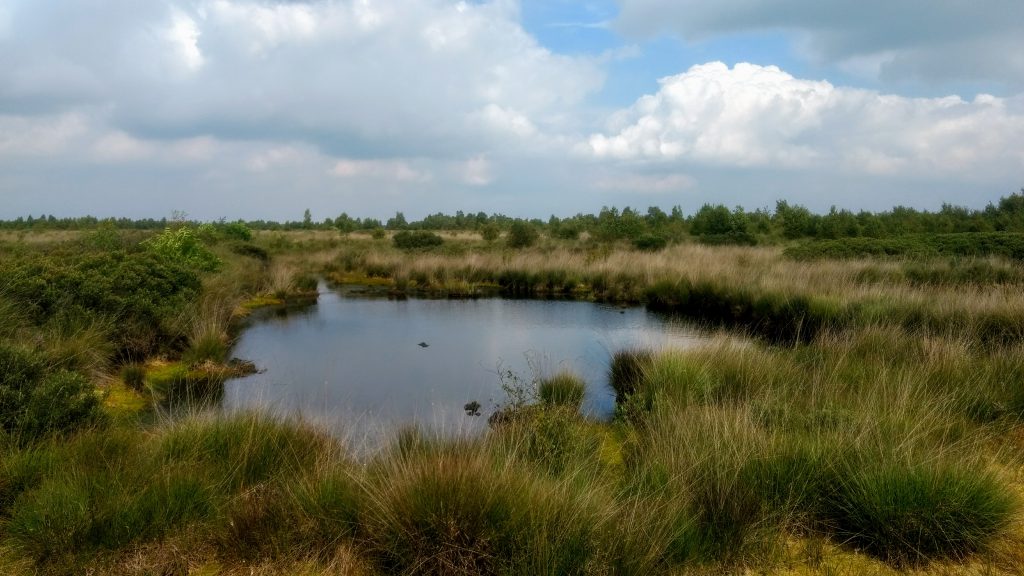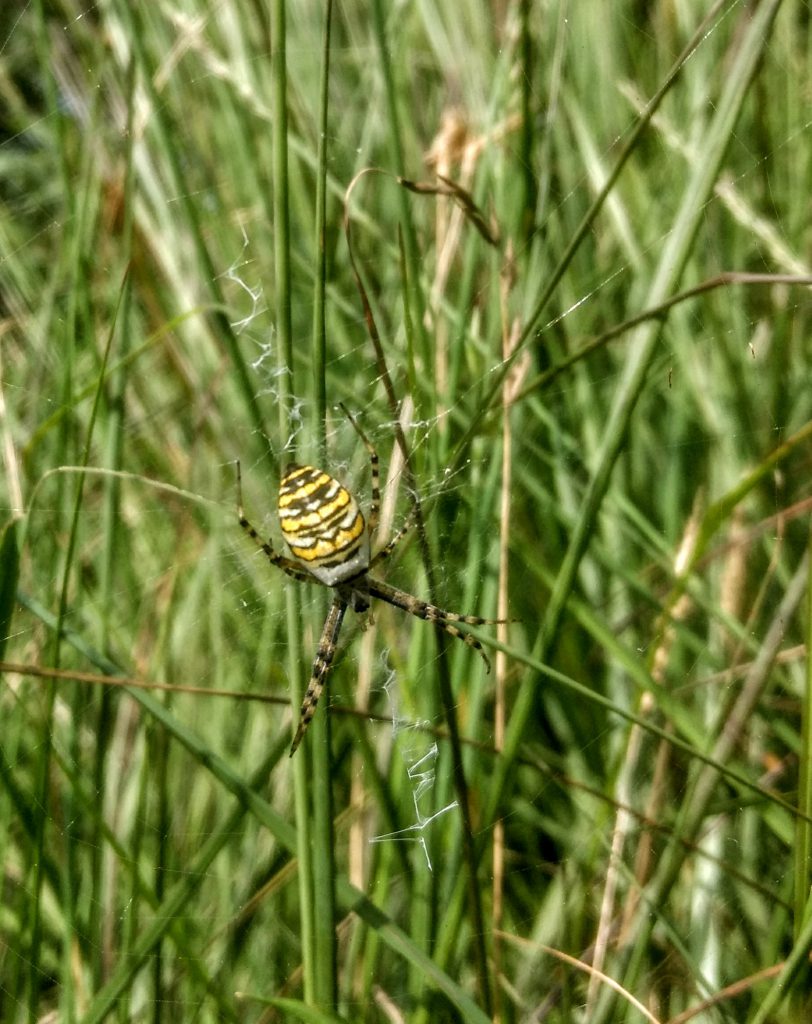 Waspspider or Tigerspider – Hoe cool?!?
Engebertsdijksvenen – The Netherlands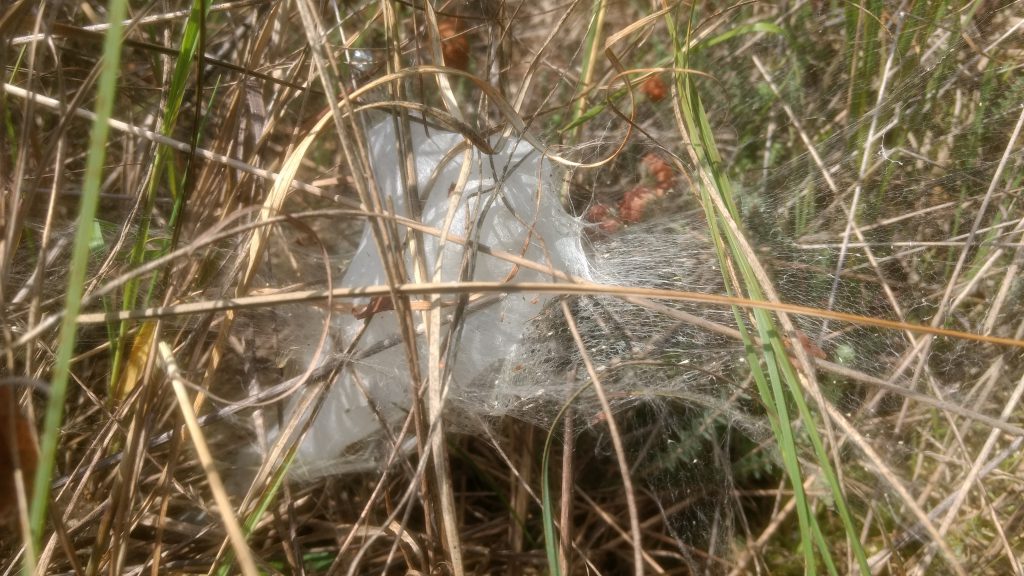 This spider web was as big a the fist of my hand. It had the shape of a cone and so it had an opening and an end where a spider would be? I didn't see it but it must have been a big one 🙂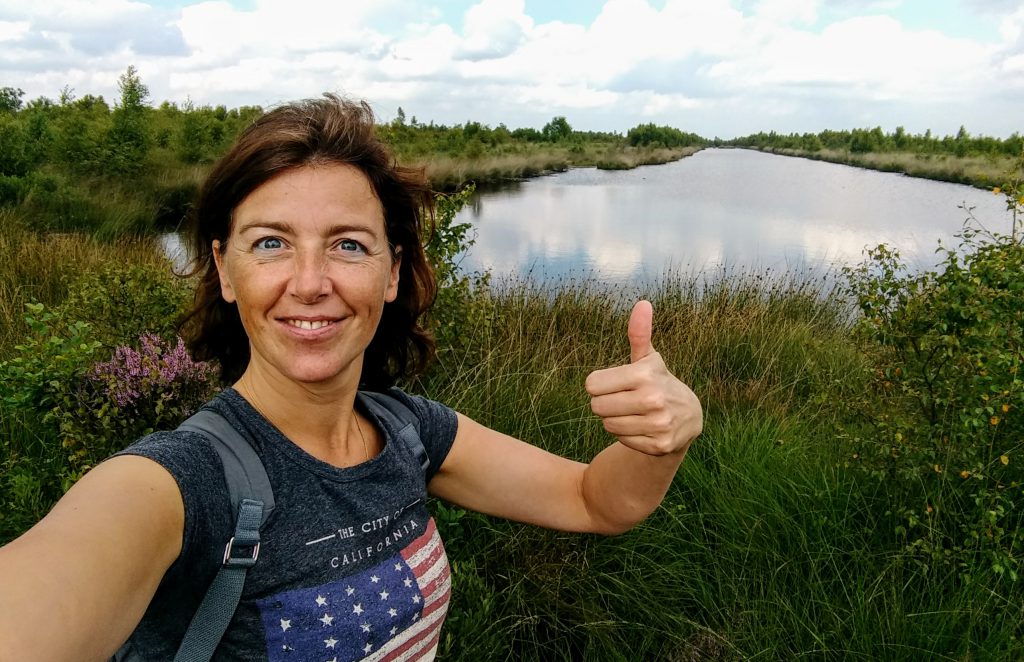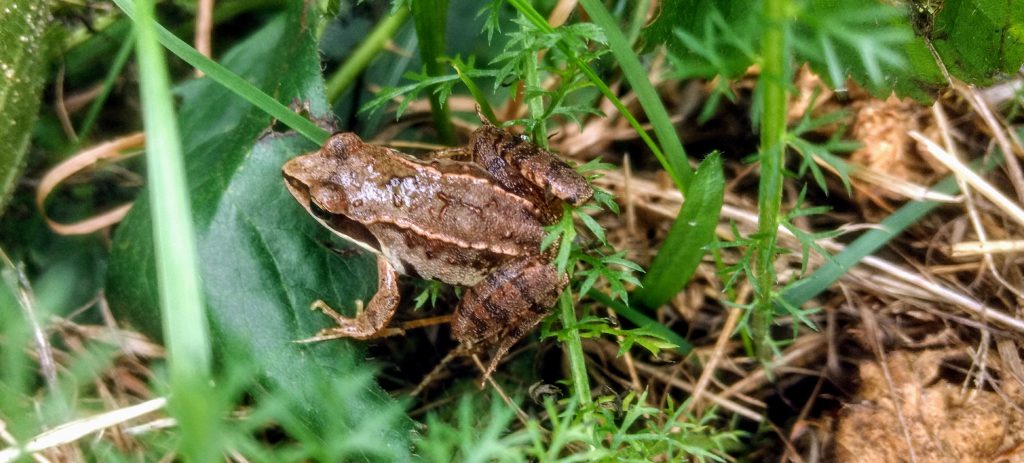 3 Short Hikes @ Engbertsdijksvenen – The Netherlands
I really thought this would be the part where we were going to walk. Just because of all the great sightings!! But just to make sure we also went to the third part where we could enter the park.
This part is in the neighbourhood of De Pollen and driving along the Oude Hoevenweg you'll see on the right side a parkinglot in the long curve of the road. From this parkinglot you can walk into the Engbertsdijksvenen again.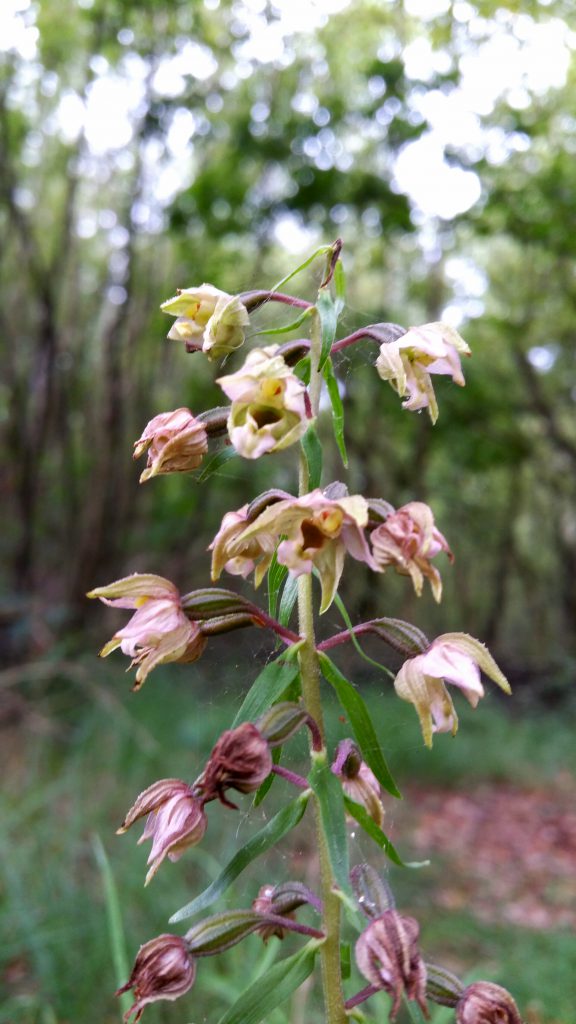 First again you walk through a forest and we went right on the first turn. And then on both sides of the path we saw orchids!! They were small and if my compagnon didn't show them to me I'd probably missed them. Now I do recognize the leaf and the flower but smaller then the once I know from asia.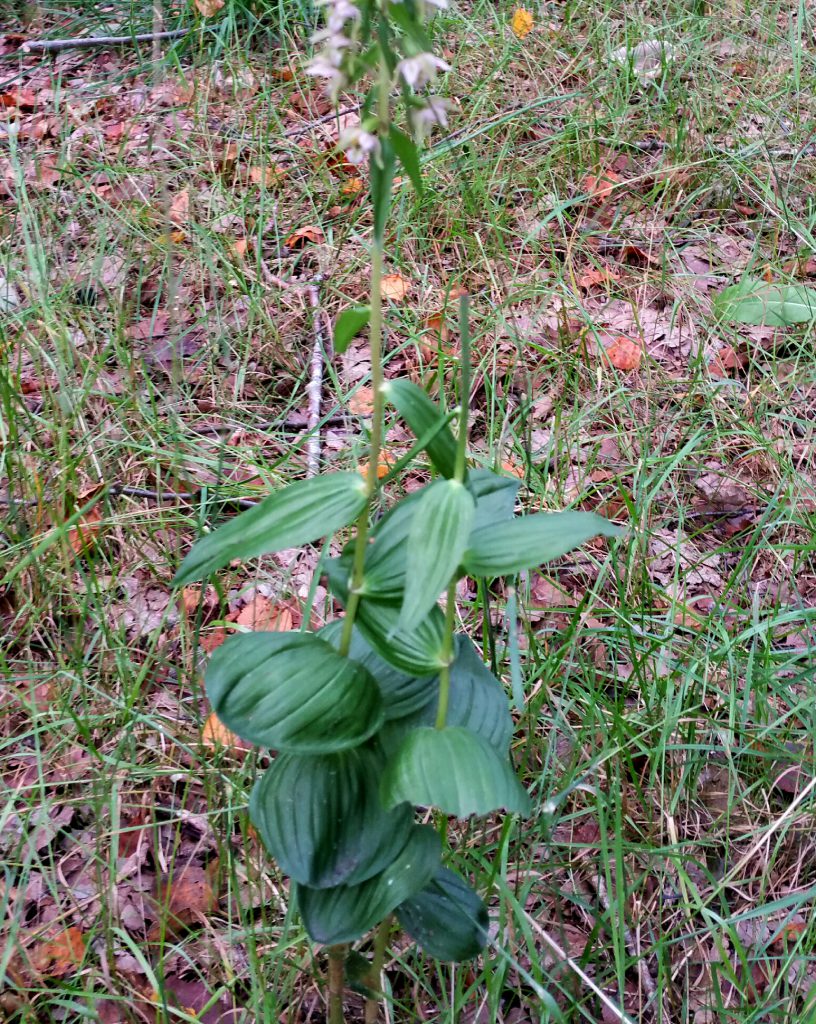 Do you also recognize the leaf of the orchide? The structure?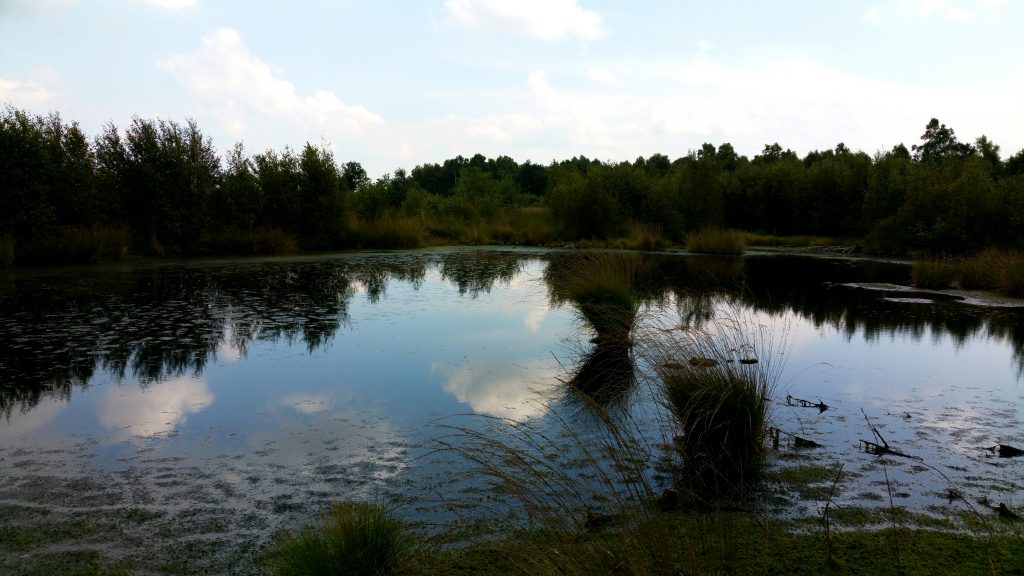 And soon we were walking in the typical peat area and so a lot of water and lots of great reflections and panoramas!!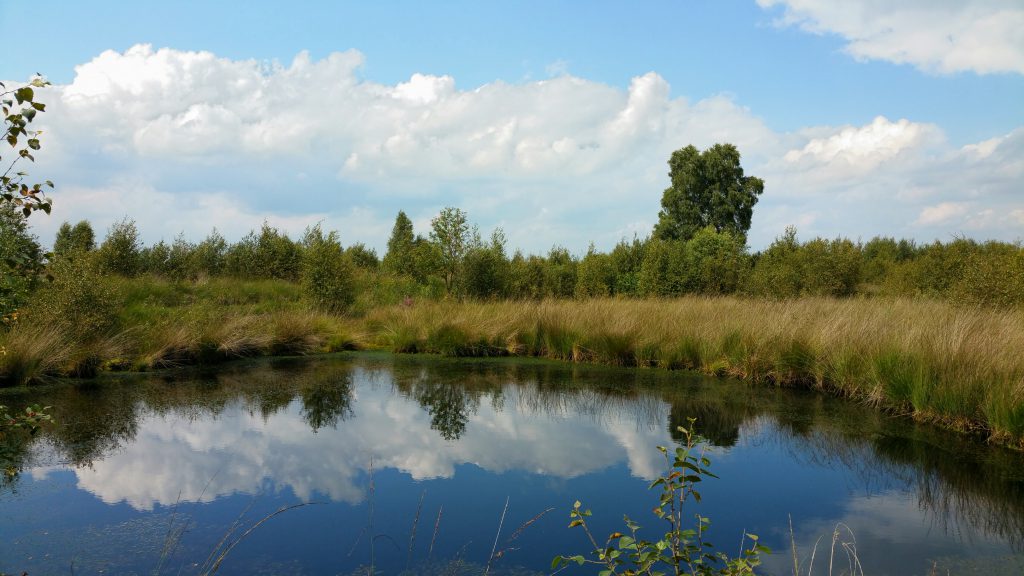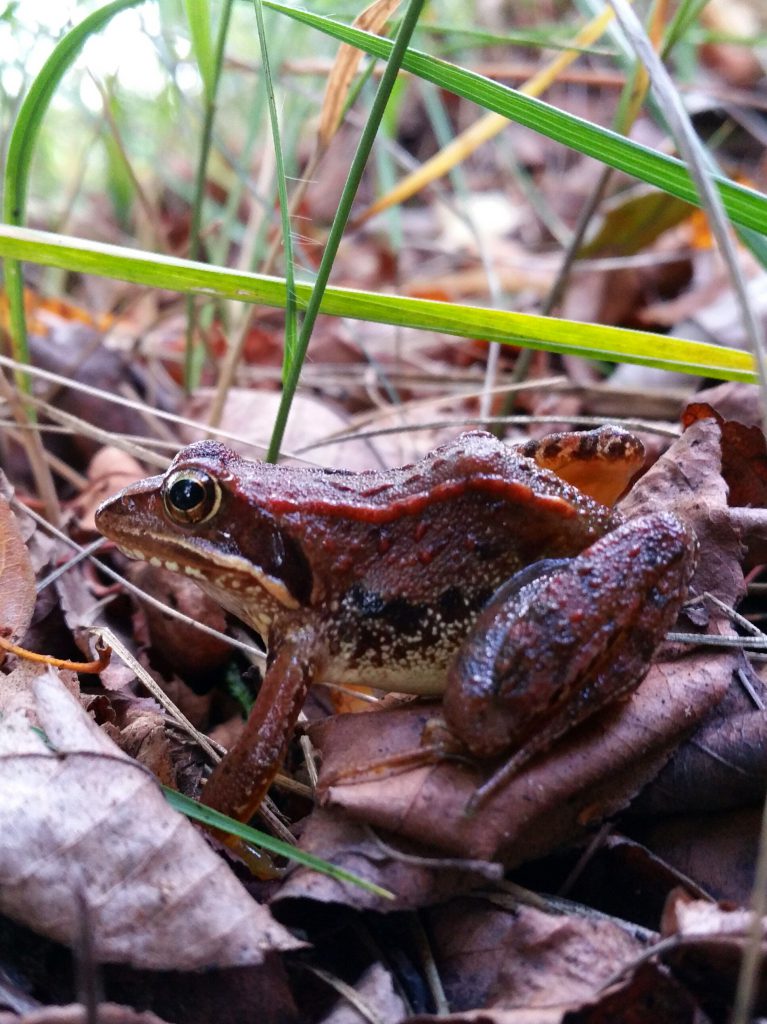 I saw this little frog just in time to get it on the picture before it jumped into the water again.
At the end of this path we came to the path on which we saw the viper on the other side. Should be around 8-10 K from this point. So you can walk the whole area if you want to walk 15-20 K a day. We went back along another path and came along a meadow with these great cows!!I don't know the name in English for this cow but don't you love that typical with head?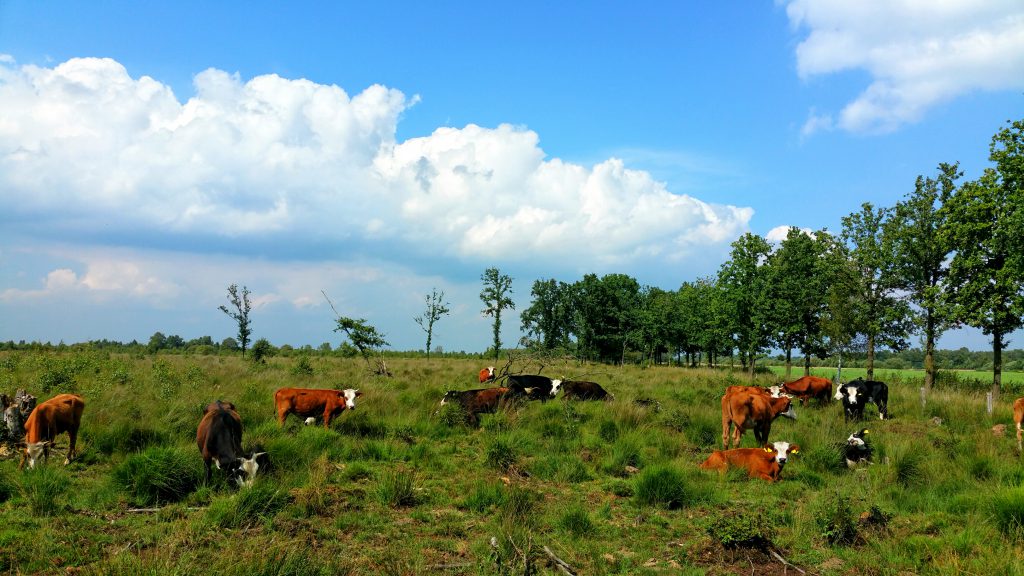 Cows – Engbertsdijksvenen
Staatbosbeheer
When I was looking at those cows all of a sudden I  noticed one standing out of the crowd.. I appeared to be out of the meadow and standing on the other side of the fenc. It wanted to be with the crowd because it was standing there and going nowhere. It looked kind of sad. I didn't see any openings or places where he could've gotten out. I needed to help this cow and started to call with Staatsbosbeheer, they take care of nature and forests in The Netherlands. I didn't got an answer so I phoned my own colleagues of the police and within minutes they had spoken to someone who would come to the area and see what he could do. And the ranger called me later on that they had fixed the problem!!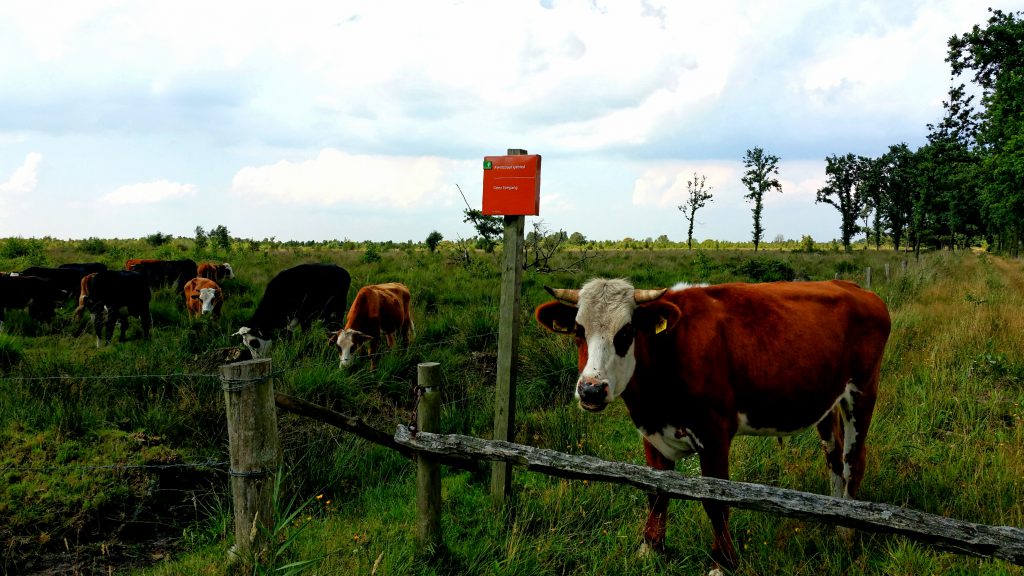 As you see, his friends are on the other side 🙂

I had a great afternoon!! I did see a lot and experienced a lot! I really like spending time outside in nature. It will always be unpredictable what you see and what comes on your path! And that is also the beauty of it!!
What area do you love for walking?
Give me and my readers some inspiration by sharing you favorite hikes in the comments below!!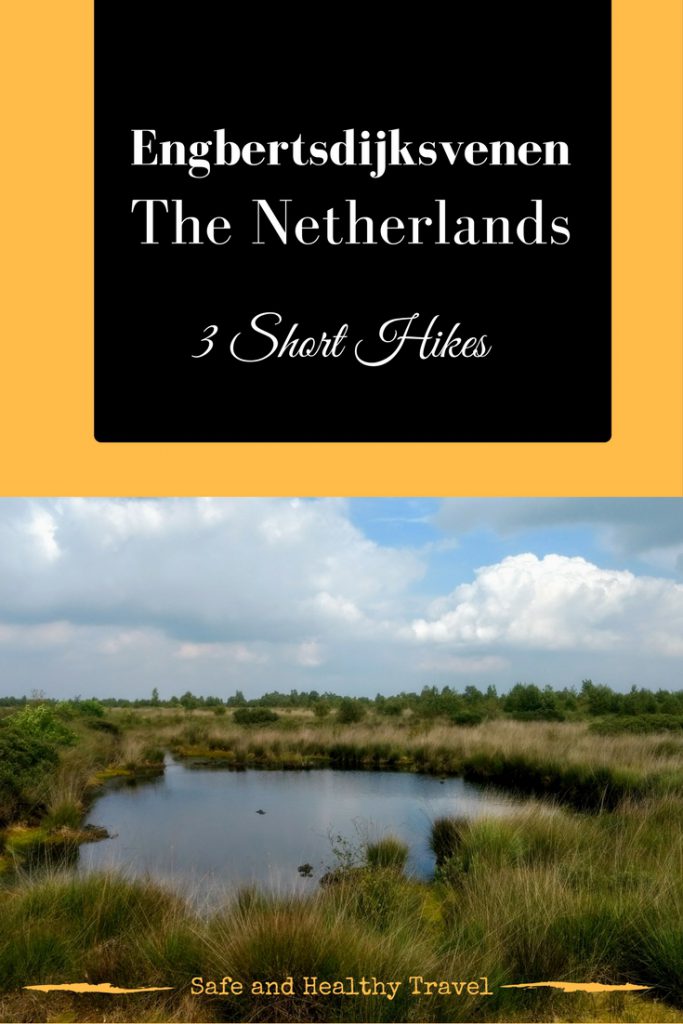 Read about what hikes I did too:
The First 200K of my Camino Frances
Schokland; een voormalig eiland in de Zuiderzee (NL)
Three Ideas for Walking in Deventer- The Netherlands
10 Minutes in Summertime – Iceland
Walking in Colourful Trinidad – Cuba
Or how would you like to:
I hope you like this beautiful world as much as I do! #Enjoy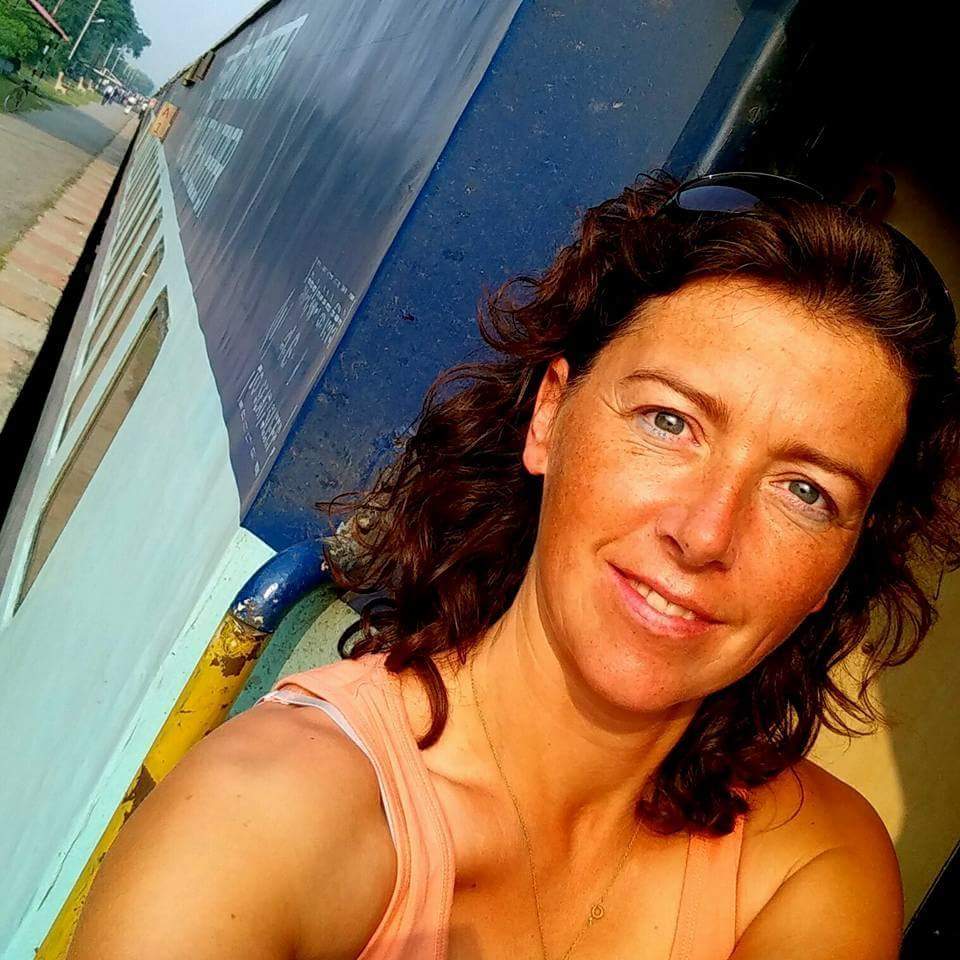 Jacomijn is een politieagent uit Nederland die jou graag laat zien hoe je veilig, actief en gezond de wereld kan over reizen. Safe and Healthy travel is a MUST