Climbing the Thajiwas Glacier – Kashmir, India
|
Kashmir is the state of India that has great mountains, great lakes and great history but also lies next to Pakistan. India and Pakistan are still fighting about the rights to own it and in the meantime Kashmir & Jammu wants to be independent. It gives a lot of turmoil unfortunately. But still I traveled there with a local travelagency and had a good time around some of the best spots to visit in Kashmir and never felt unsafe.
I went to India with my dad this time  and it was my third visit already. I can't stop traveling to this amazing and wonderful country. We started traveling in a part that is not alway safe for traveling according to our standards, Pakistan and India are still fighting for Kashmir who wants to be independent. There was a negative advice to travel here but I only found out later. I was invited by Latif of the local agency and I trusted him not to get me into trouble.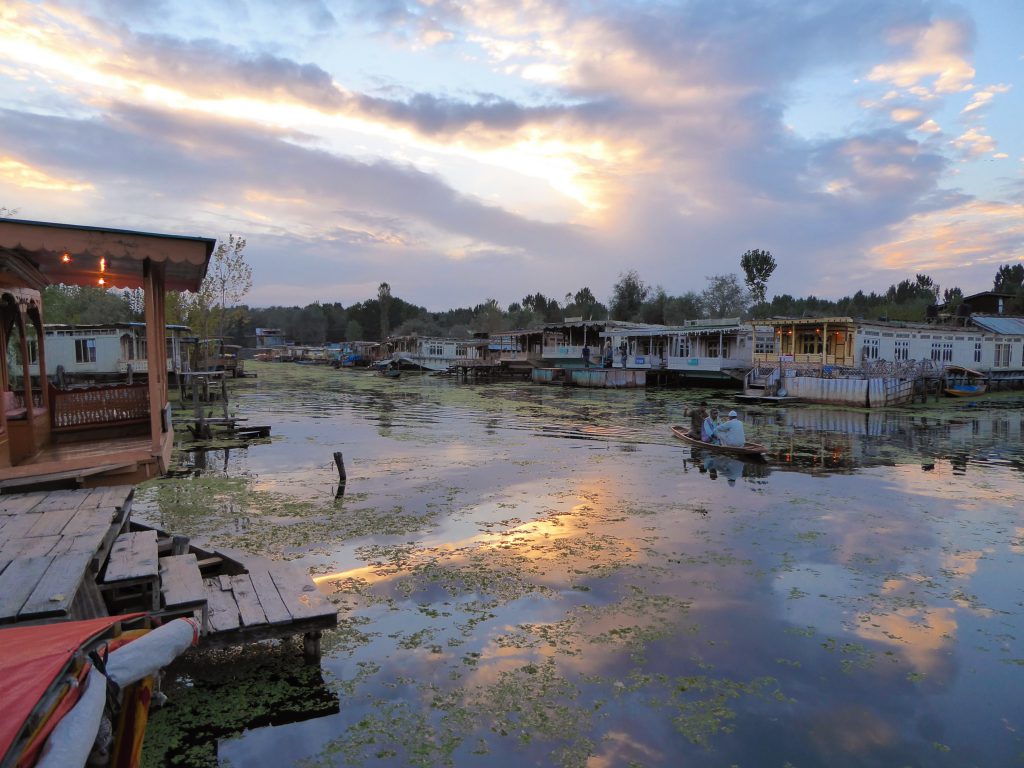 How do you like this wonderful and sereen view from our houseboat on Dal Lake in Srinagar?
Those houseboats can use some paint and some new parts but I did like the whole environment. I really felt like I was staying on a local houseboat and where we stayed was good enough for the week!!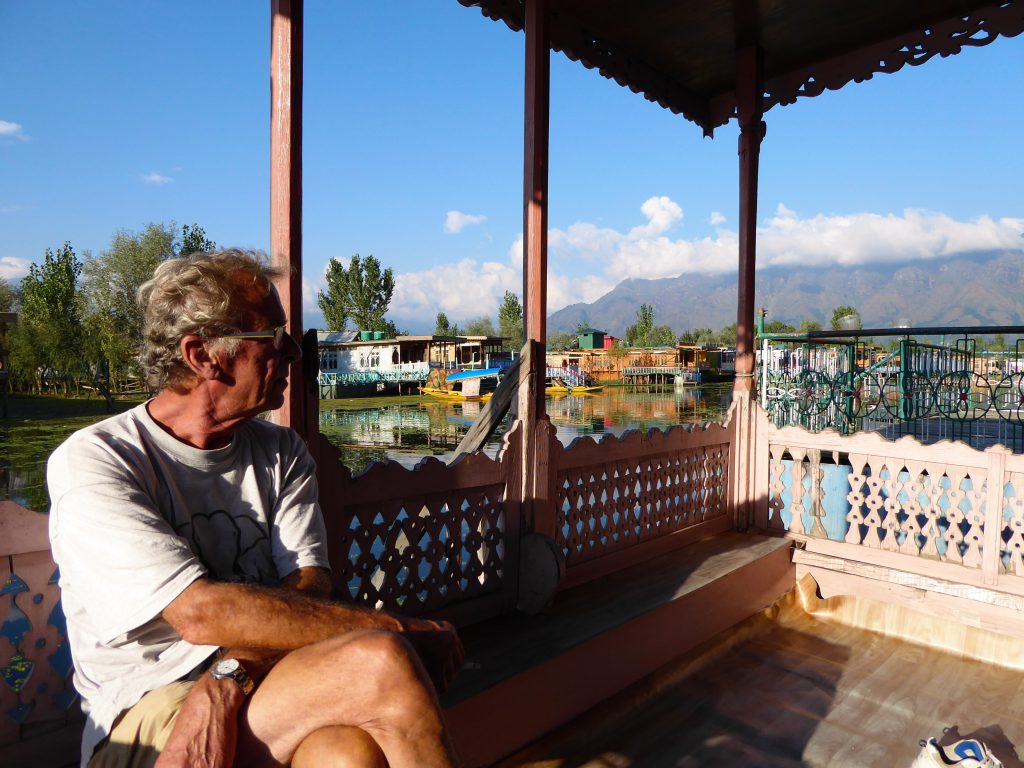 We stayed here for 5 days to have enough time to explore the area surrounding Dal Lake, Srinagar
As you can see it is so relaxing and the views on the huge mountains surrounding the lake they are just the best! It was just the best spot to stay!! Latif arranged a trip for us to climb those great mountains… We would go climb the Thajiwas Glacier near Sonamarg. It would be a hell of a climb he told me so we would need a horse to go up.
We visited Srinagar with its beautiful gardens and temples. We also went to Gulmarg and used the gondola that is one of the highest gondolas in the world, going up to almost 4000 metres. 
Gulmarg – Kashmir, India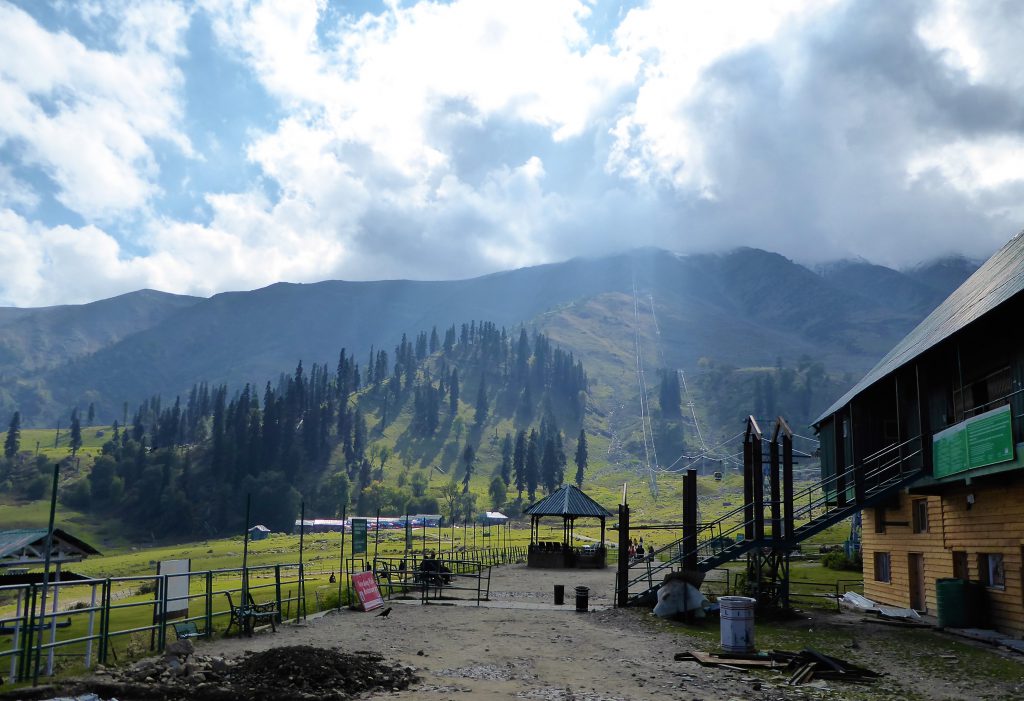 But for this day we went climbing the Thajiwas Glacier
Driving out of Srinagar we soon were surrounded by the great mountains of the Himalayas and an ice cold river!! Look at those colours! I just had to stop the car and get out to immerge myself in the atmosphere of this place.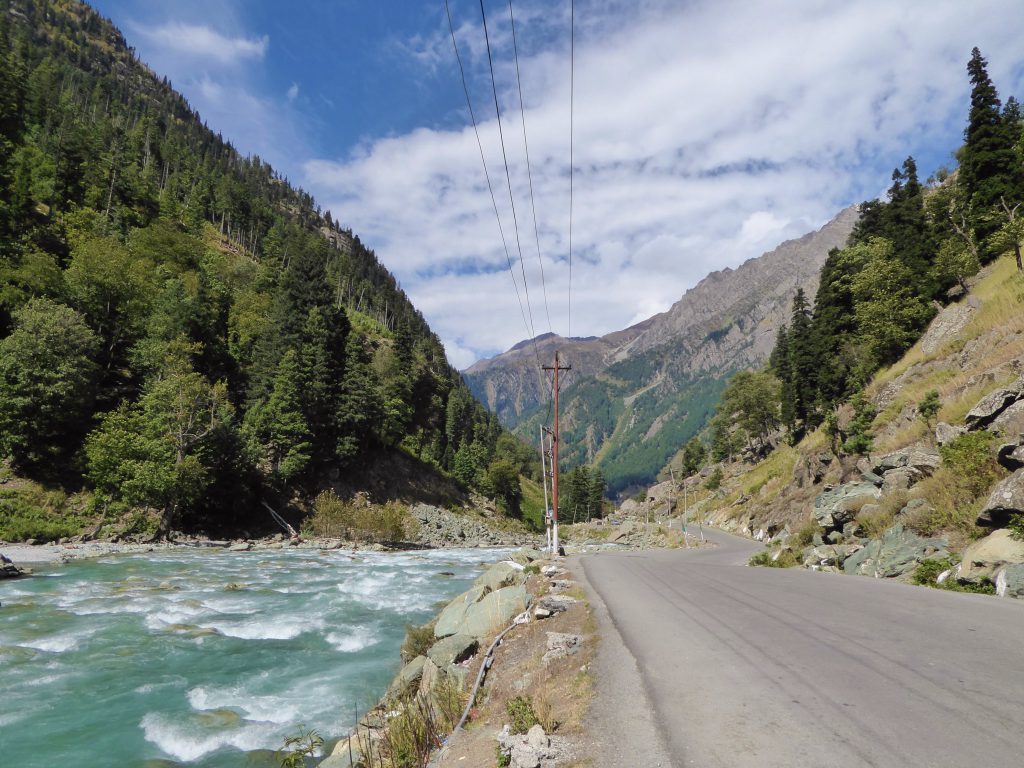 The beautiful Sindh river, Sonamarg
A huge amount of cold water that comes down the snowcapped mountains with a great roaring sound. You just got to love this, right?
A really impressive river!!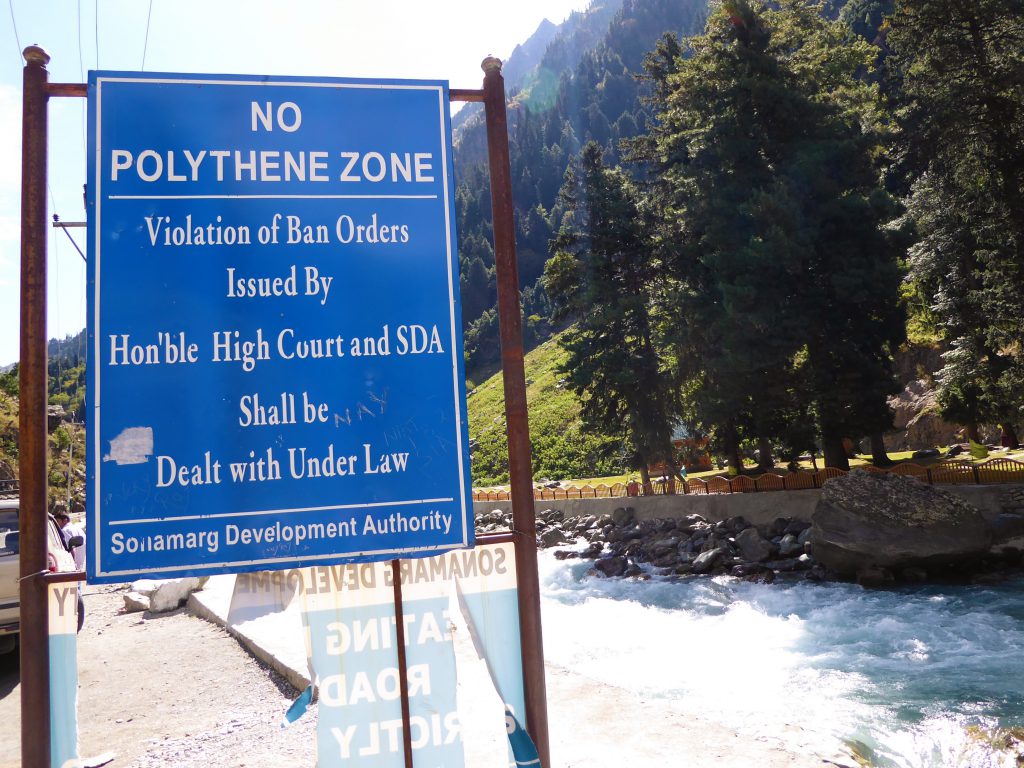 Obviously we want to keep the place clean… I don't know if the locals do understand that themselves also… I do hope things will get better!
Climbing the Thajiwas Glacier
We started to drive in between the great landscape of Kashmir, the huge mountains in the background.. The mountains we would be on later that afternoon. I loved the sight of  it! Look at those great white snowy mountains!
The drive from Srinagar to Sonamarg is around 87K and we took around 2 hours. At some point we went through a valley and the river Sindh was running through it. I just had to stop the car to get the feeling of the roughness of it.
The water comes out of the mountains and is icecold and turns bleu because of that!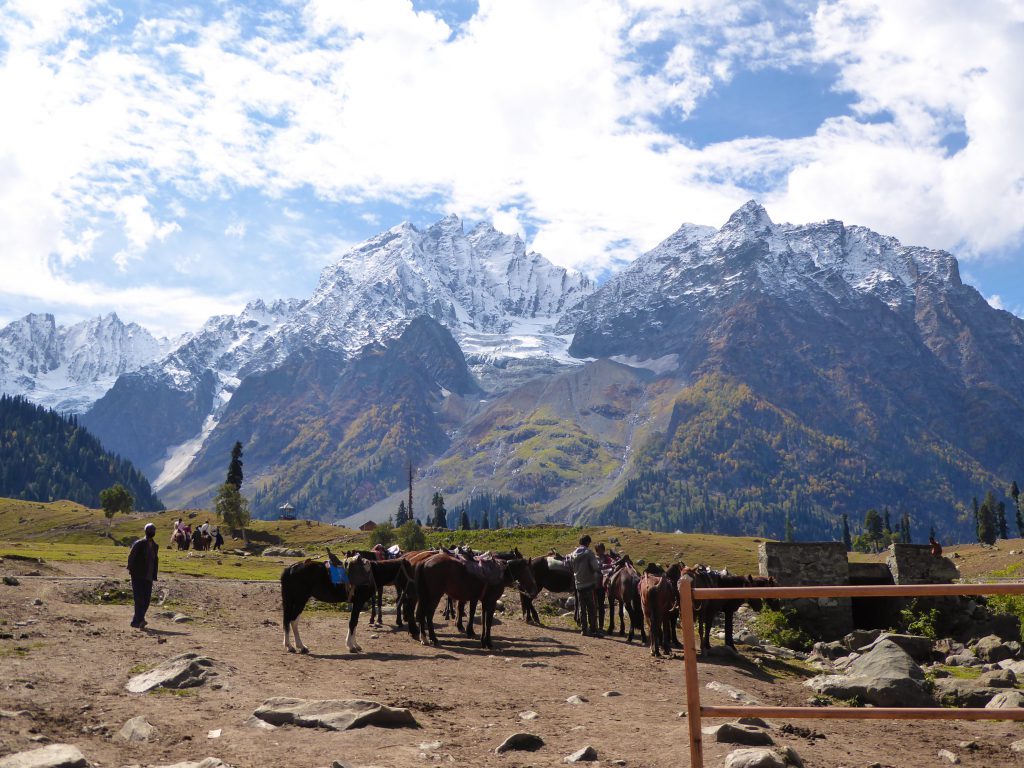 The horses of Sonamarg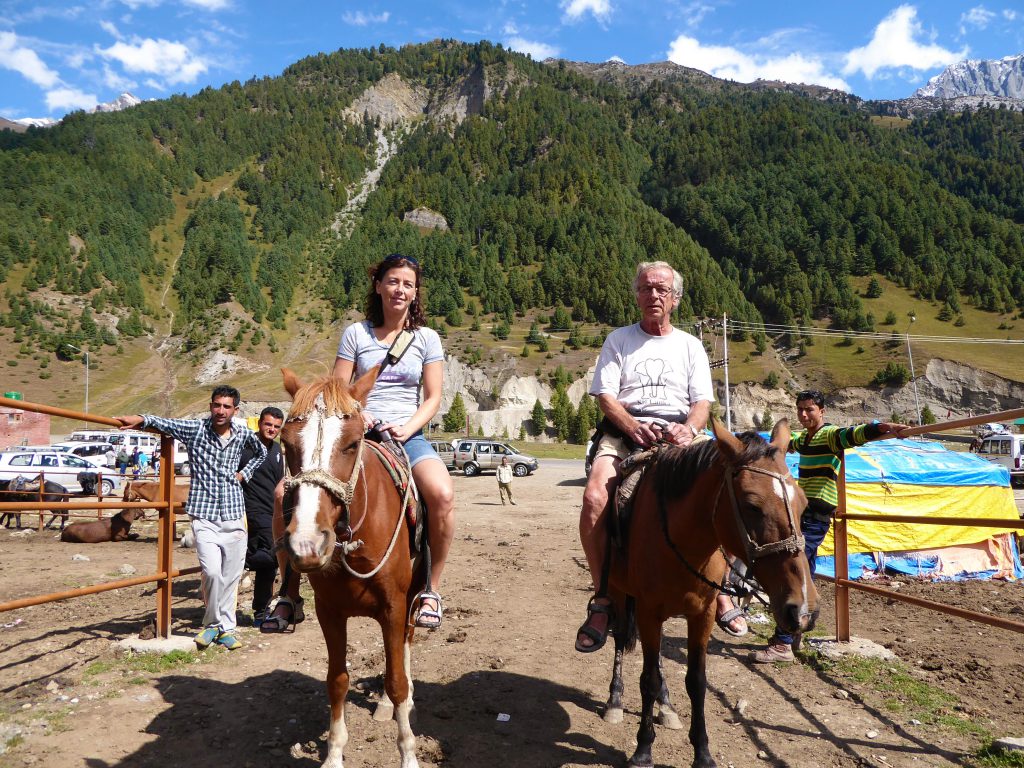 In Sonamarg lots of horses were lined up to bring the tourists up the mountain. Everyone was saying that I also needed it because it was really far… So I rented one too. A nice young fellow would be joining us, also for the horses ofcourse but he could tell us all kinds of information. He was going to school and doing this as a sidejob. Almost every day he walked up!
I used the horse for a couple of 100 metres and thought to myself… I would walk and see how far I get. I could sit on the back of the horse later on … I love to exercise and actually thought I could manage to go up myself 🙂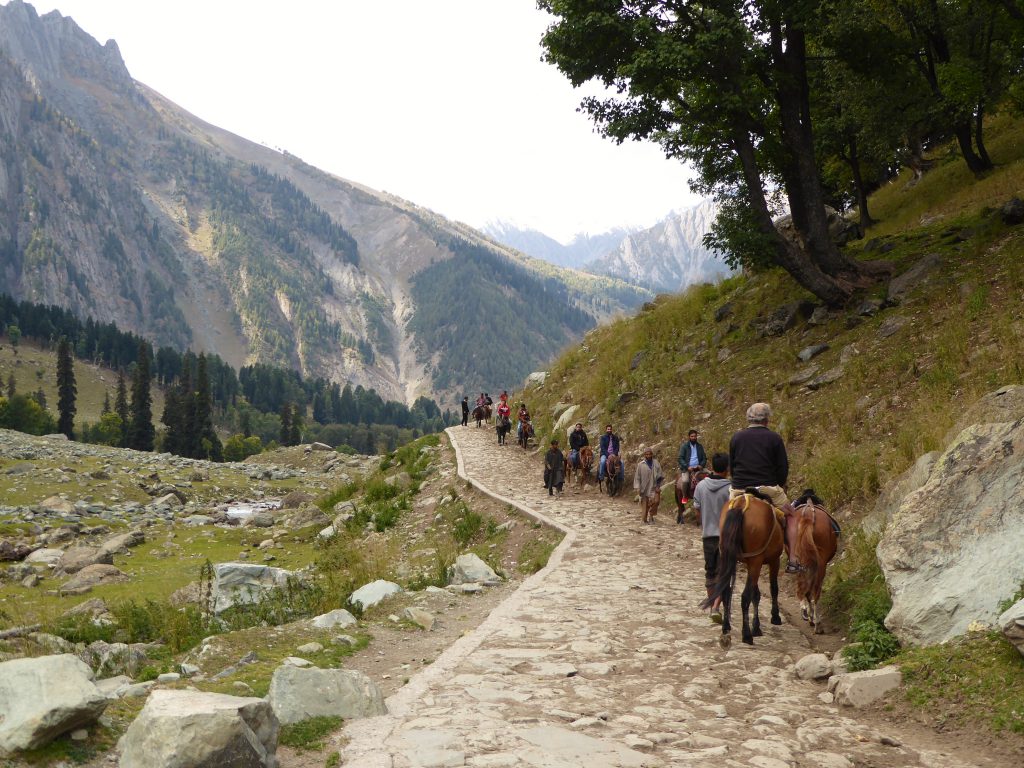 We didn't see much tourists… We saw this group Asian tourists but hardly any western tourists. I do like that!! So if you like the local feeling while traveling Kashmir is a great place to visit. Also on the other places we visited it was only Indian tourists that coloured the place.
Thajiwas Glacier – Kashmir, India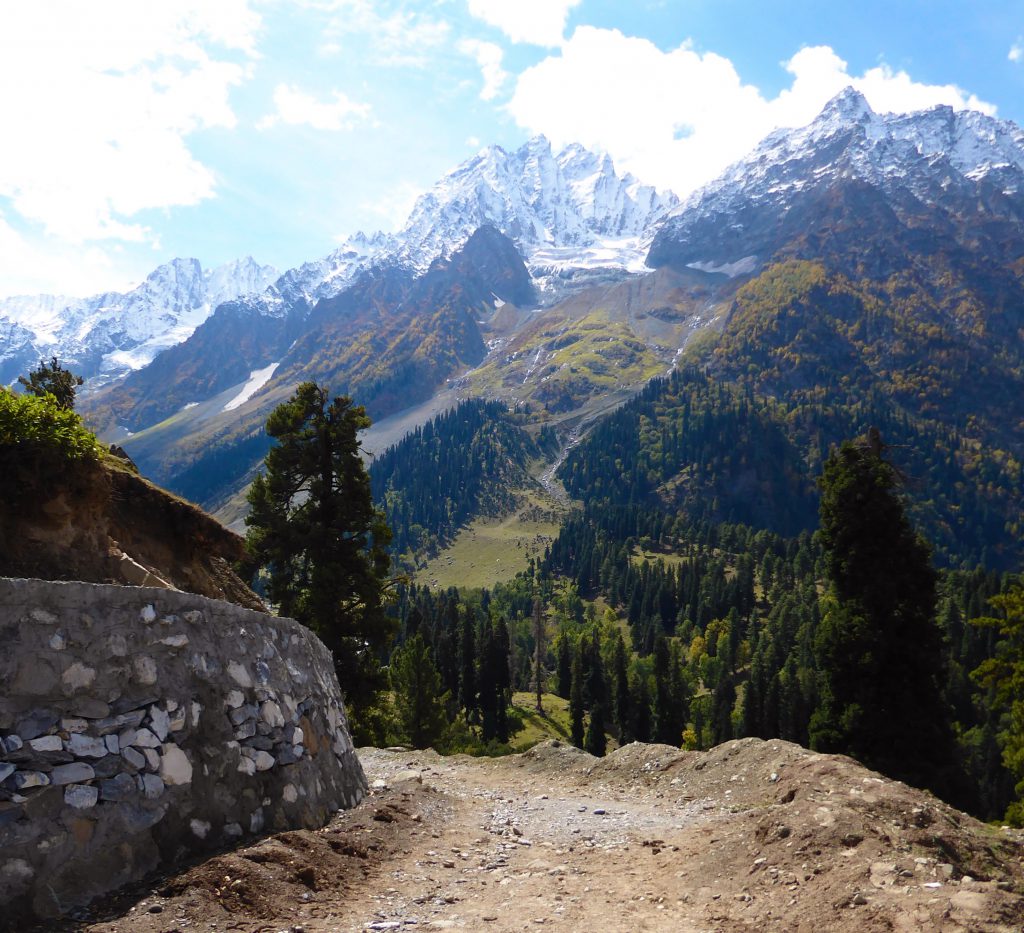 How do you like these views at Sonamarg!
The high mountains of the Himalaya in the background!!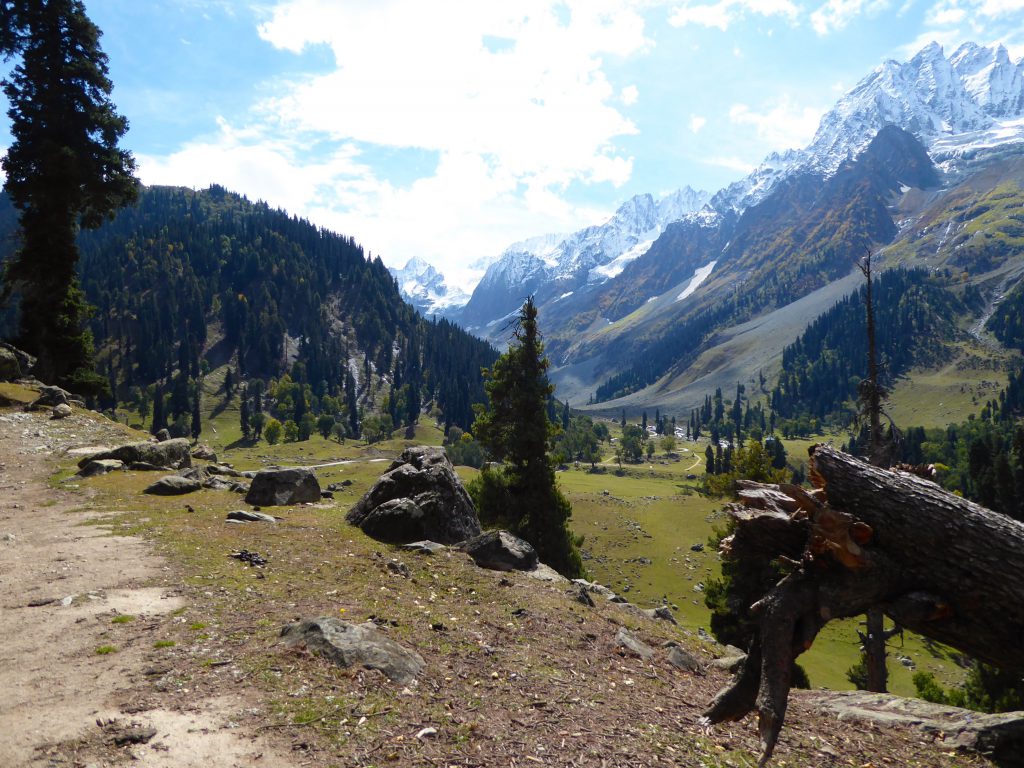 The more we walked and climbed up the better the views got! I walked upfront and my father with the fellow were following. Sometimes I had to wait as their are multiple paths going up. I loved walking there and didn't need the horse. The paths were not that steep and they were good for walking. At stage  one we went along to stage two.
The 3 stages of Sonamarg up to Thajiwas
They parted the trek up in three stages. They put some tents on those stops so you can relax and stay there for some time.

Enjoy the view and go on …

or decide to go back if you want.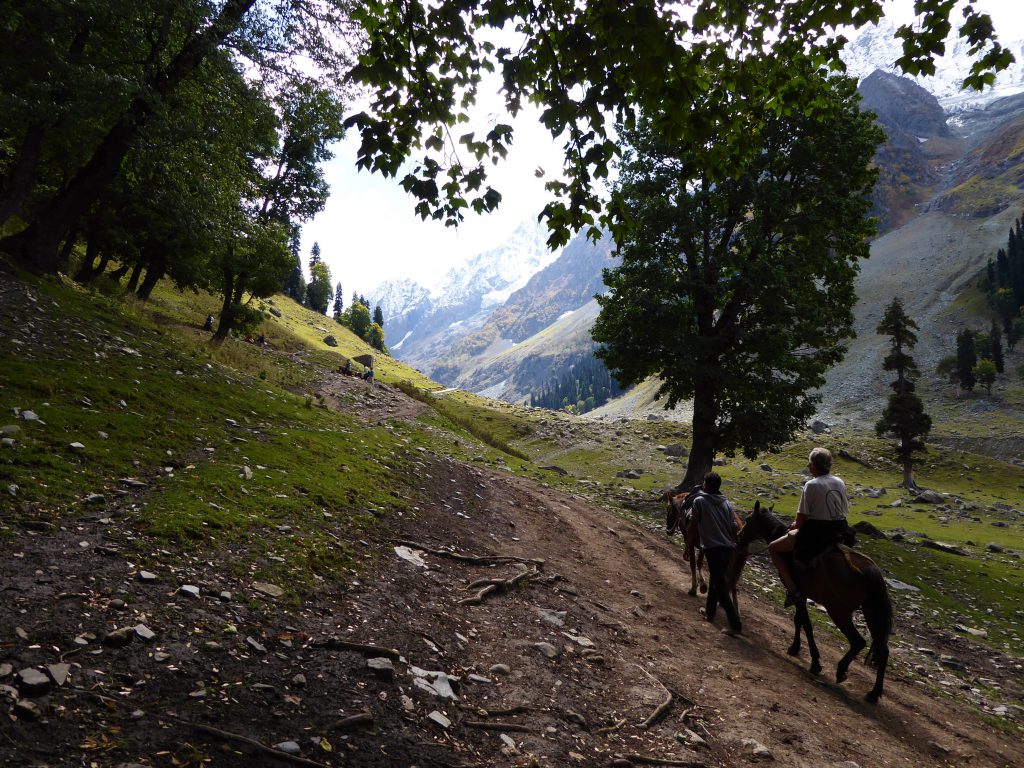 At stage 3 my father said he would stop. He got a bit of an ache in his bottom from sitting on the back of the horse 🙂 He got some tea and stayed on the seat to enjoy the area while the boy and I would go further up. We left the two horses with my dad and started walking up. I wanted to go all the way up and really experience the glacier. In the end I walked all the way which I though up front…but still you don't know right?
Well .. my horse had a relaxing day  🙂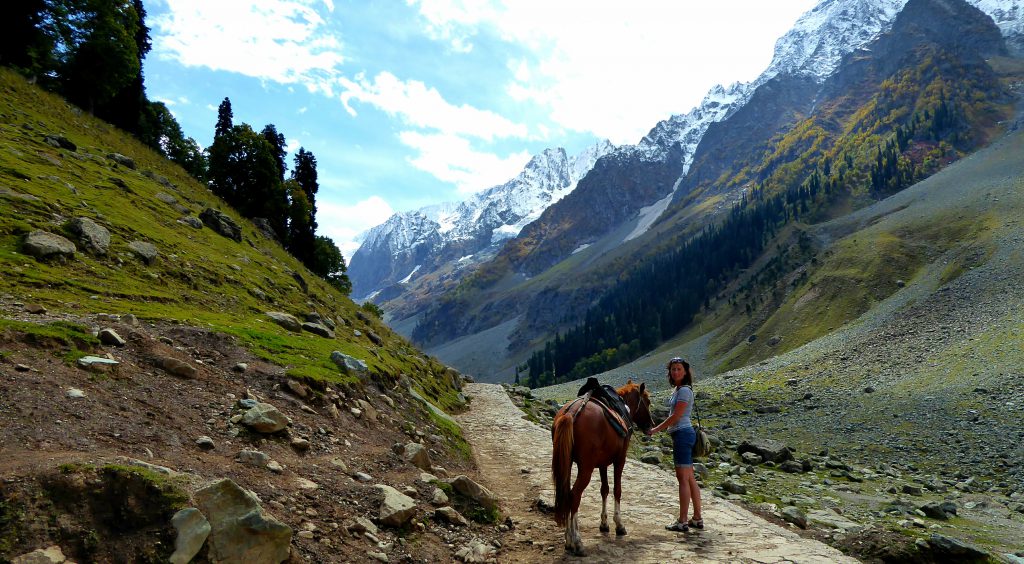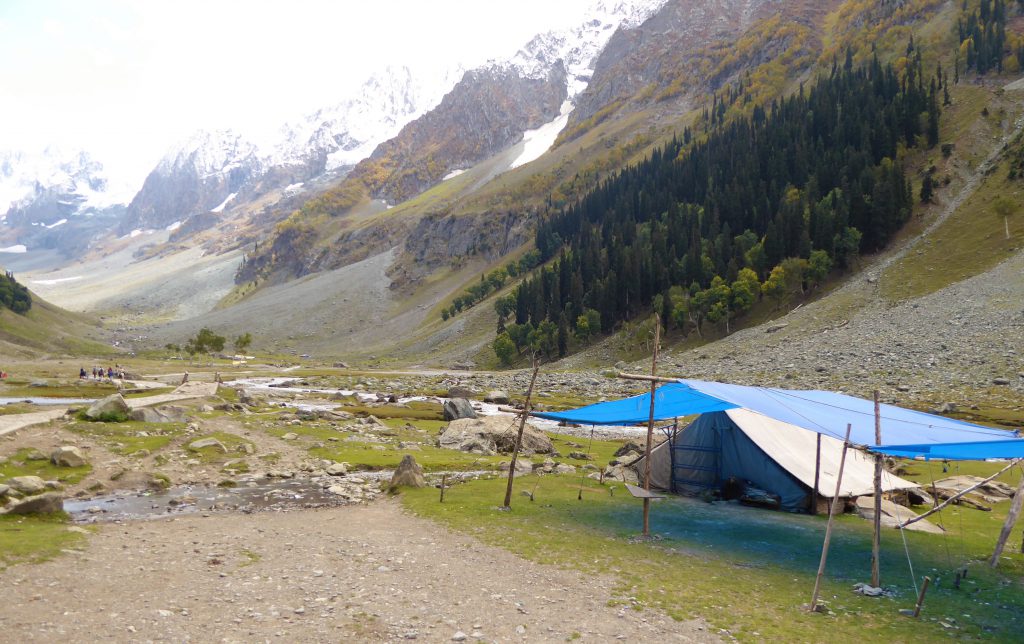 The place my father sat down for a cup of tea (Stage 3)
The higher we got the better the view turned out!! Looking onwards I saw the huge mountain where the Thajiwas glacier was and looking back I saw the great valley we just walked. It was huge, it was so beautiful!! In the background the high snowy white tops ..
It was a magnificent view!!    Sonamarg – India

At a great spot with that valley in the background I thought it was time for a yoga pose 🙂 The young boy was pleasantly surprised when I asked him to take a picture!! He was glad to make it and started to give me some directions on how to pose to get the best of the background too!!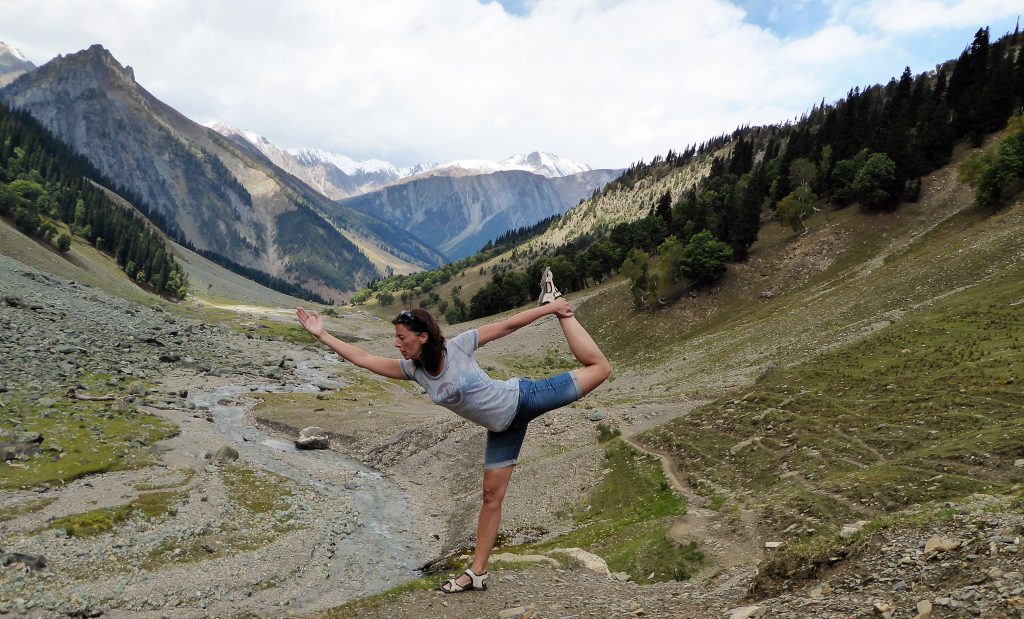 Yoga Pose on Thajiwas Glacier – Sonamarg
He liked walking with me and looking not only for the views but also for a bird or butterfly. He started looking for flowers too and told me it was the first time he looked for these kinds of pictures with a tourist. I was happy to have learn him to see his surroundings with a different eye and I hope the next tourist he will bring can enjoy a bit of that too!
To see any bigger wildlife you should come early morning or just after twilight.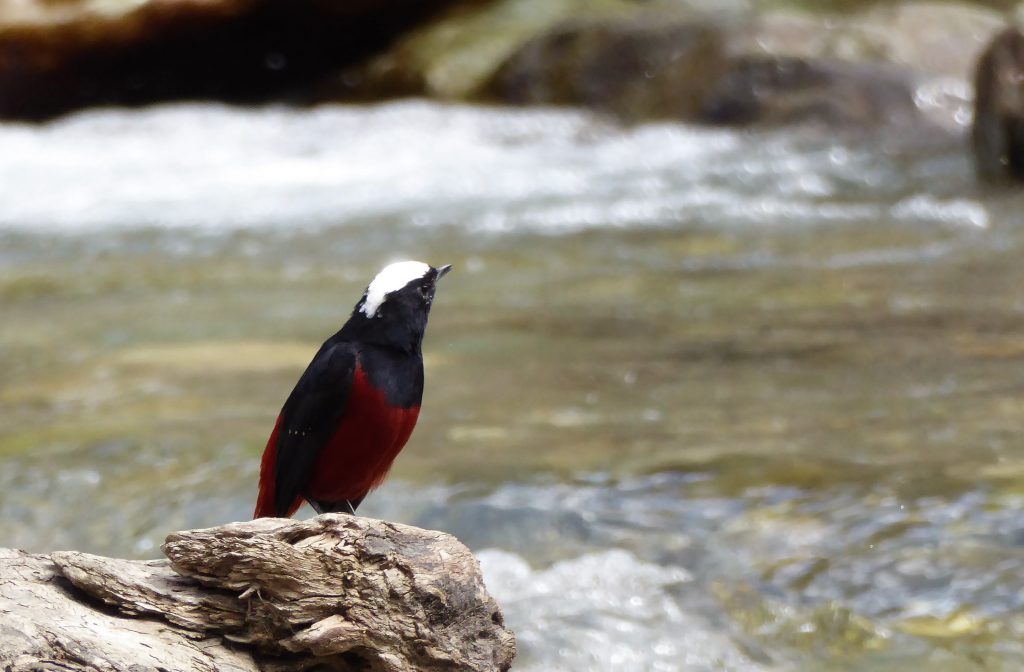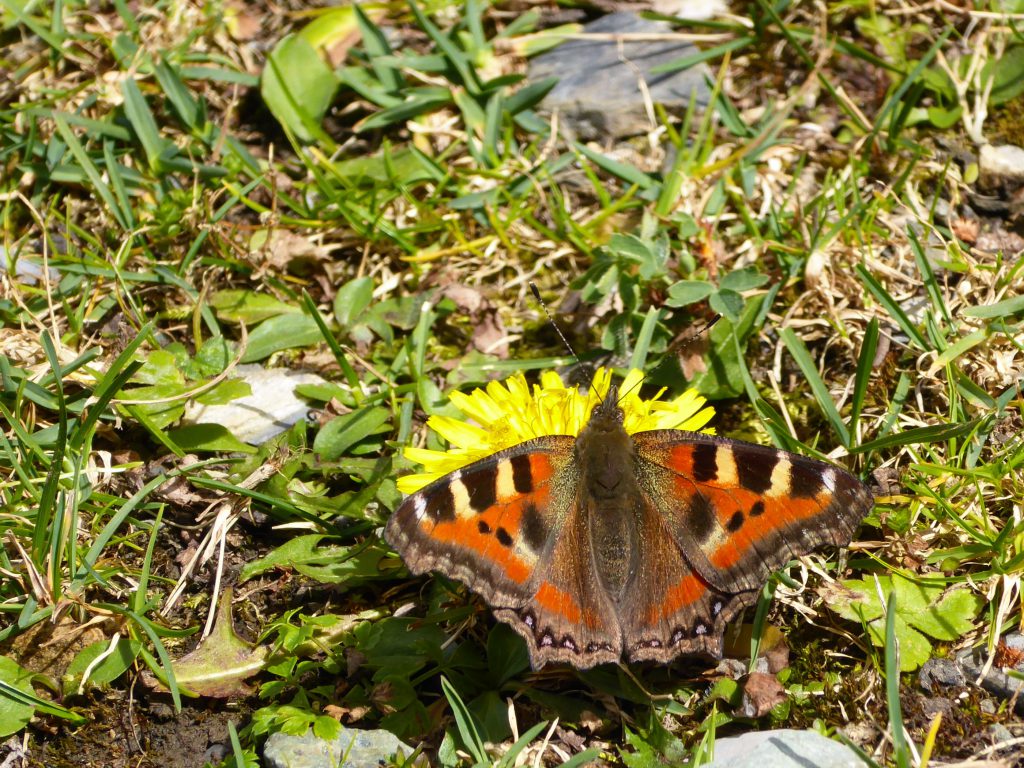 Climbing the Thajiwas Glacier – Kashmir, India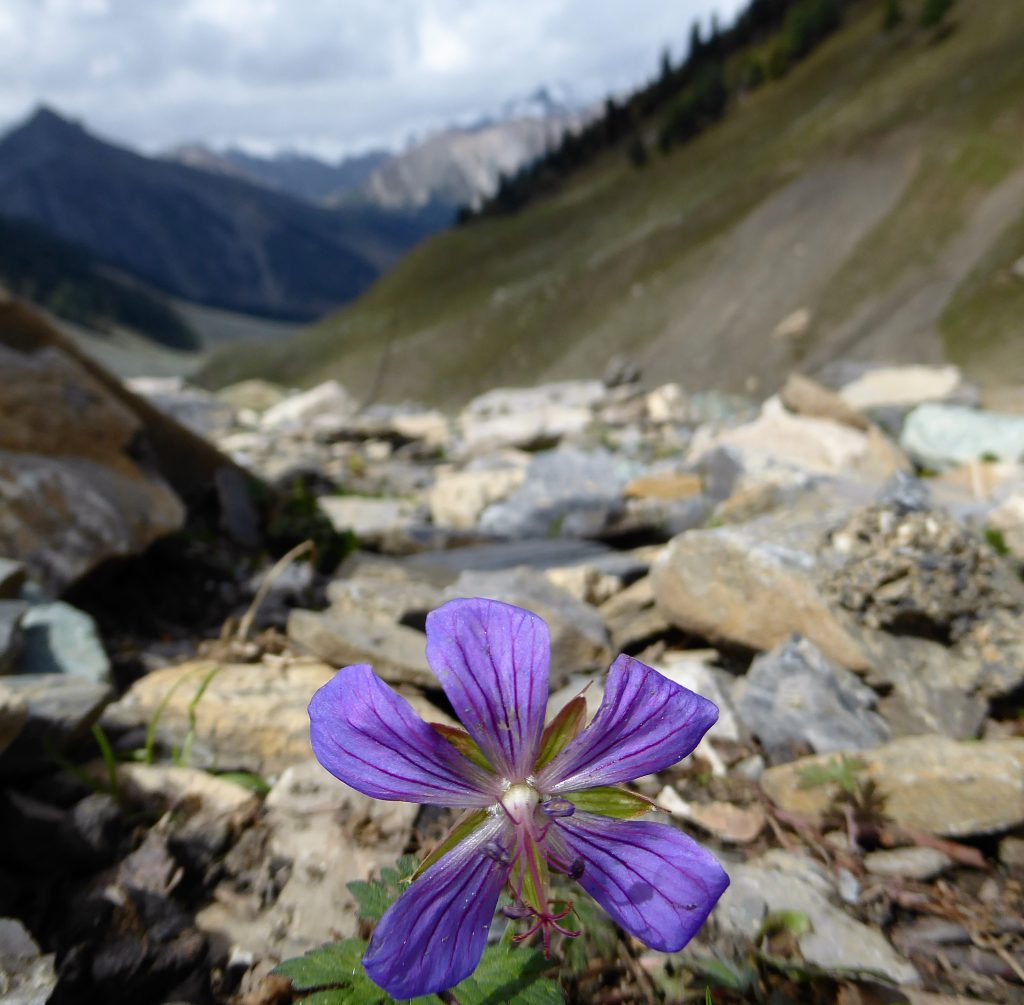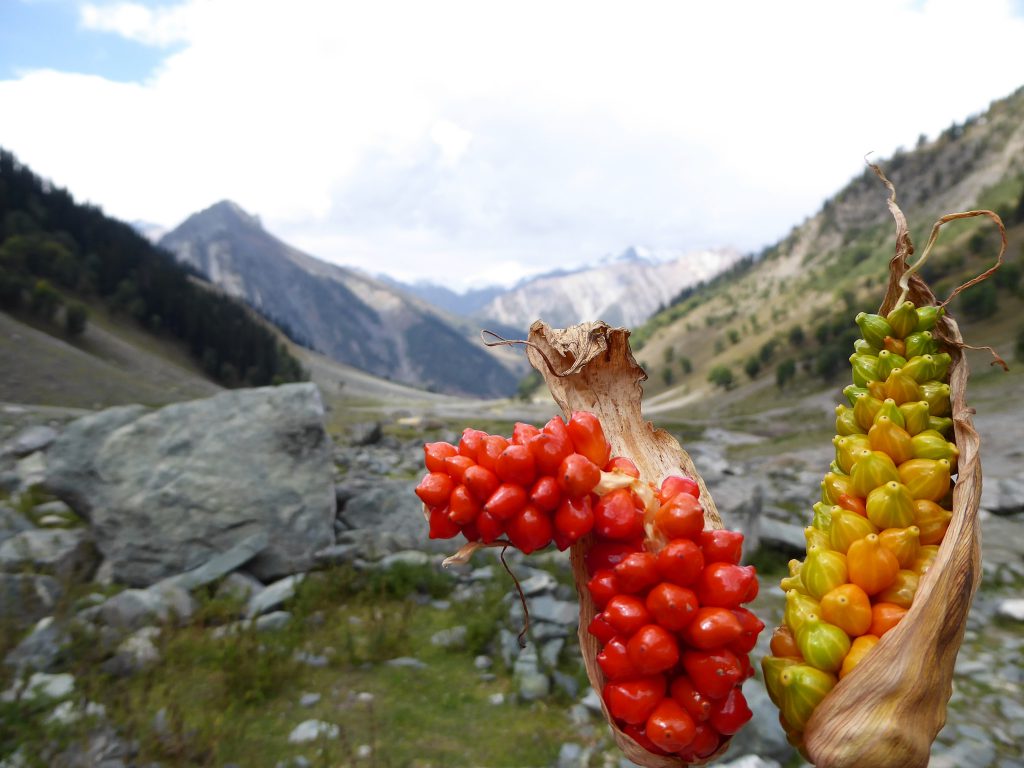 I also saw a settlement, the vegetable garden was surrounded with a wall against the animals. There is not much vegetation here so I can imagine the wildlife is going mad for these gardens too. The locals waves back when I happily greated them!!
I don't think they see a lot people passing by a day. Going to the small village on the foot of the glacier is at least 2-3 hours walking, driving a car is not an option…  They are really cut of civilization.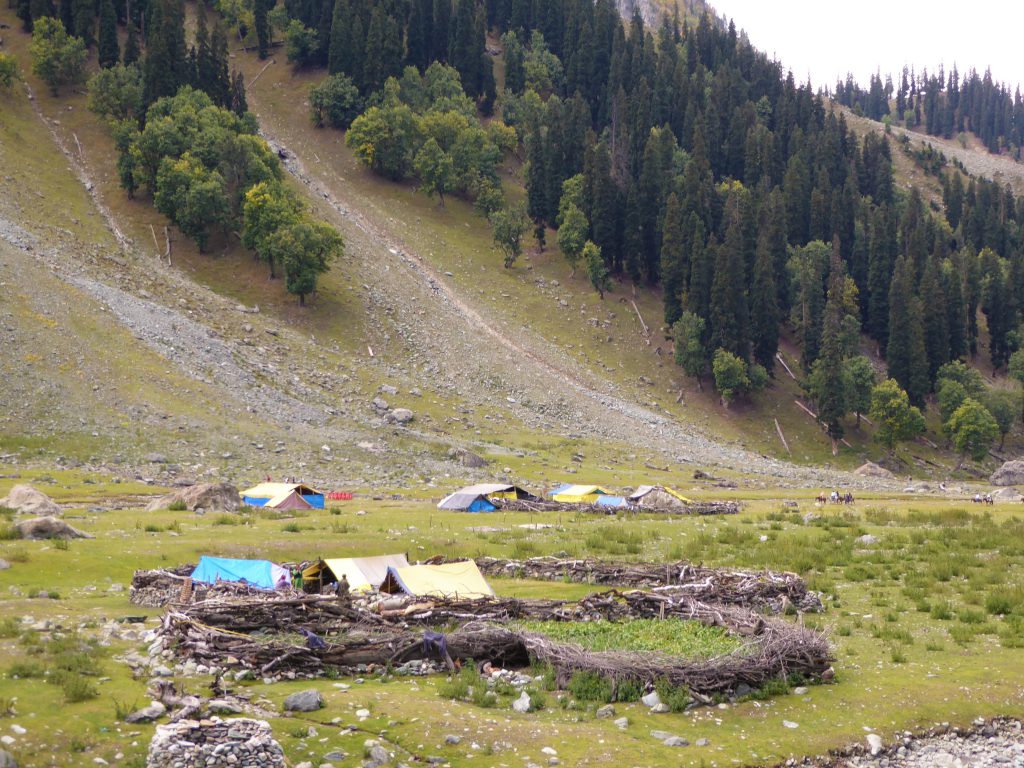 Living in Sonamarg
far away of the civilization!!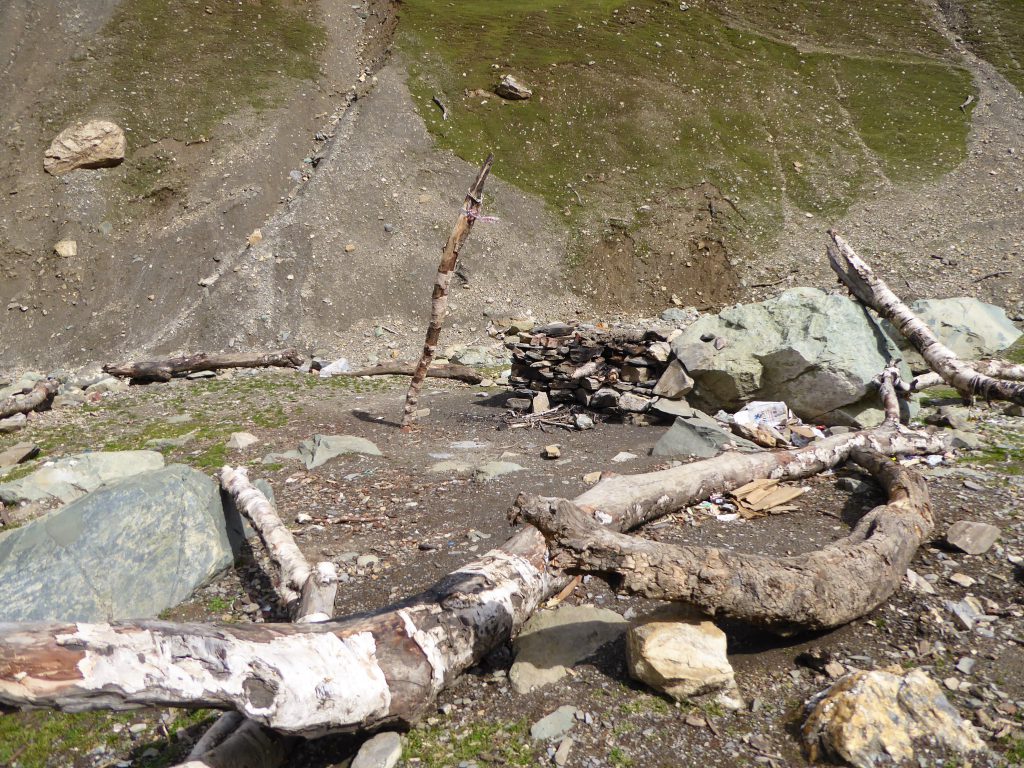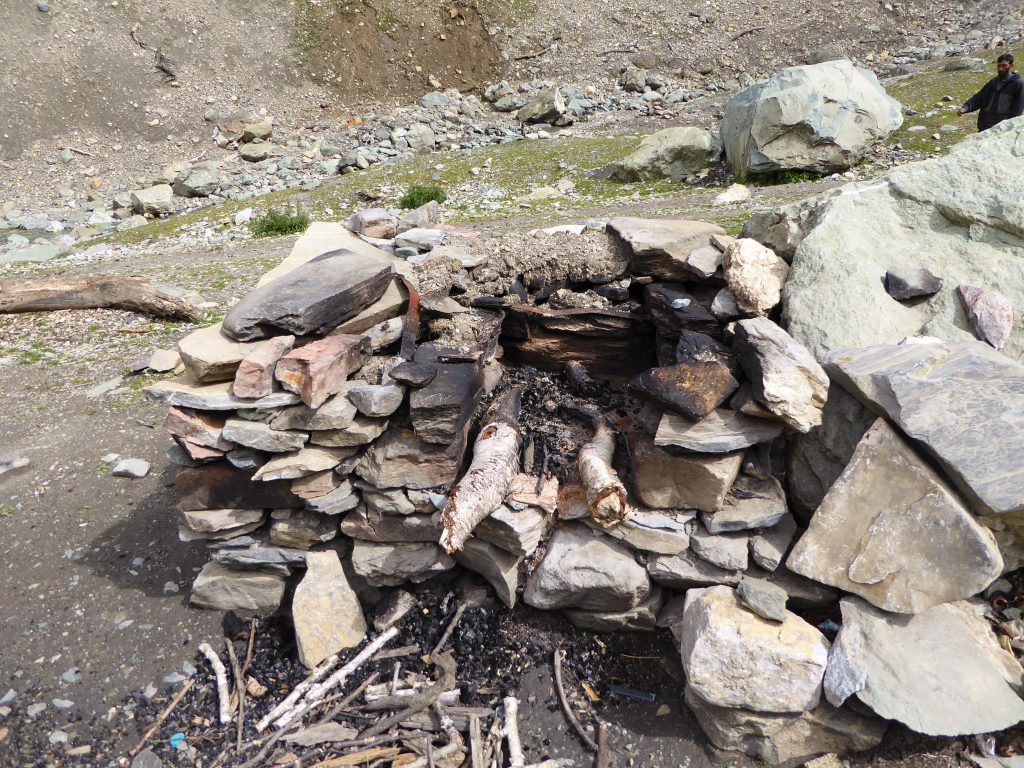 The oven they use to prepare food
When we finally got up we were at the very end of the ice of the glacier, ancient old ice of the glacier Thajiwas. I walked a bit of it and had a piece of it in my hand. We walked there for a while and felt the atmosphere up there. I was enjoying the huge mountaintops in my view!! Loving the fact that most people in this world don't walk on this part…
Climbing the Thajiwas Glacier – Kashmir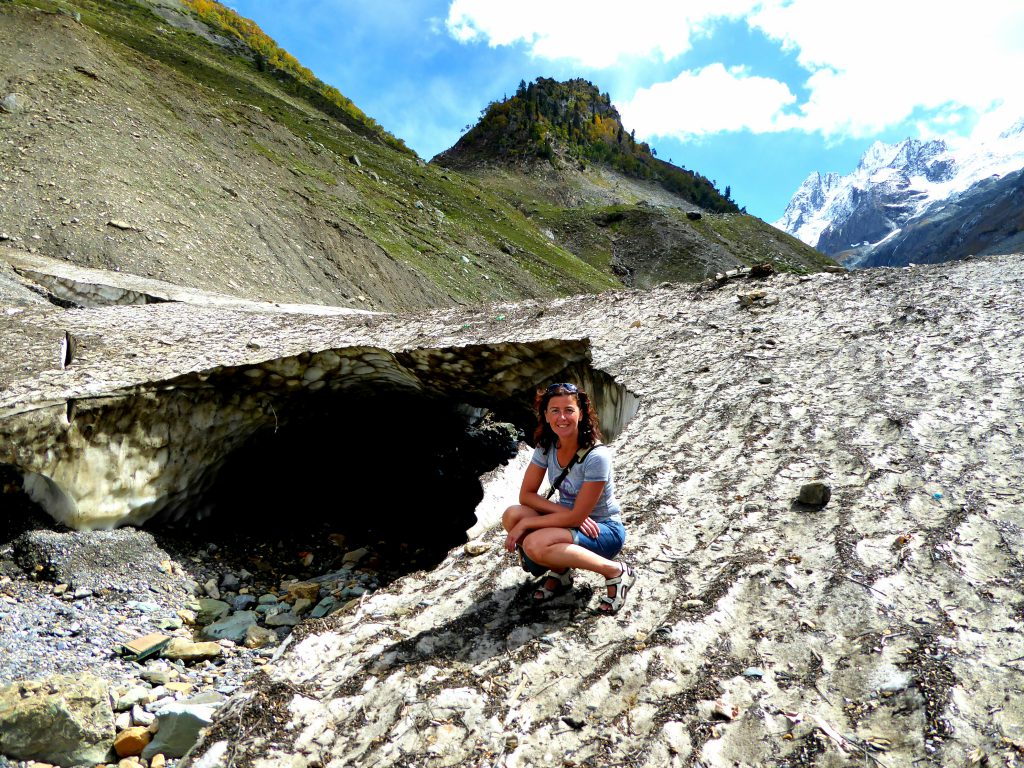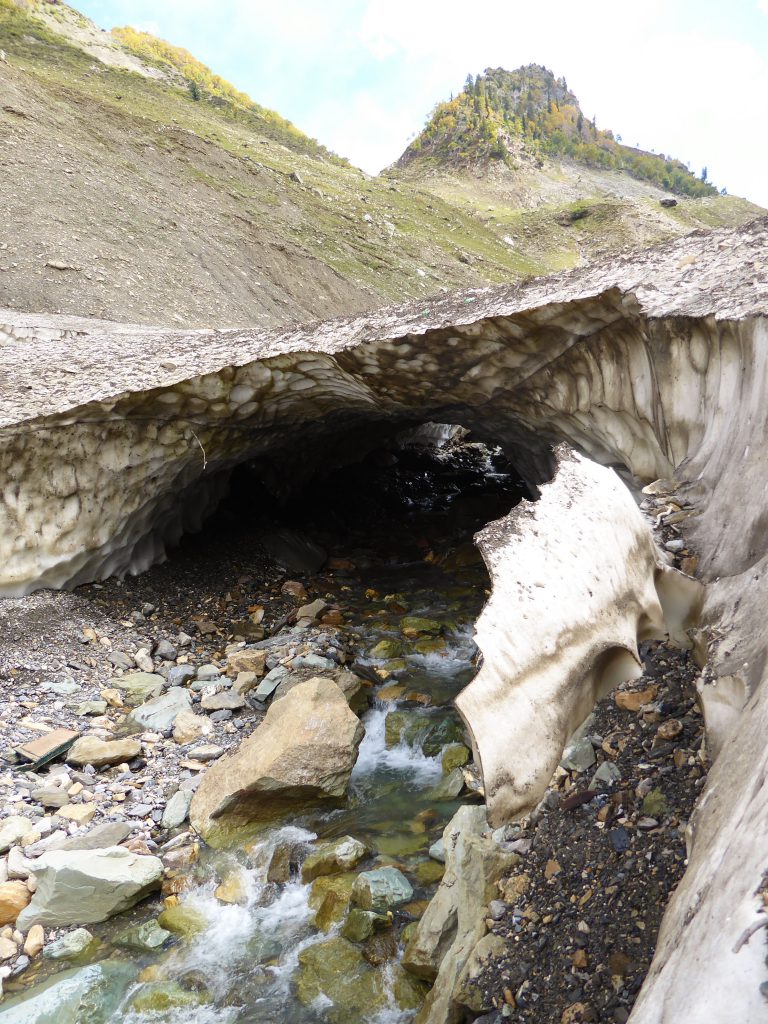 The Ancient Old Thajiwas Gletsjer
Sonamarg – Kashmir – India

Looking back for a lat time… I went down again with a great feeling!!
Facts Thajiwas Gletsjer – Sonamarg
From Srinagar to Sonamarg is about a 2-3 hrs drive, distance is 87 km.
It is a small village at the bottom of glacier Thajiwas, inhibitants are almost 400 (census 2011).
The glacier is situated in the Himalaya and is 2600 metres above sealevel. Do take your time to go up, we used most of the afternoon. (At least 4 hrs)
In wintertime it can be impassable to go there because of the snow.
—
Share Climbing the Thajiwas Glacier on the social media!!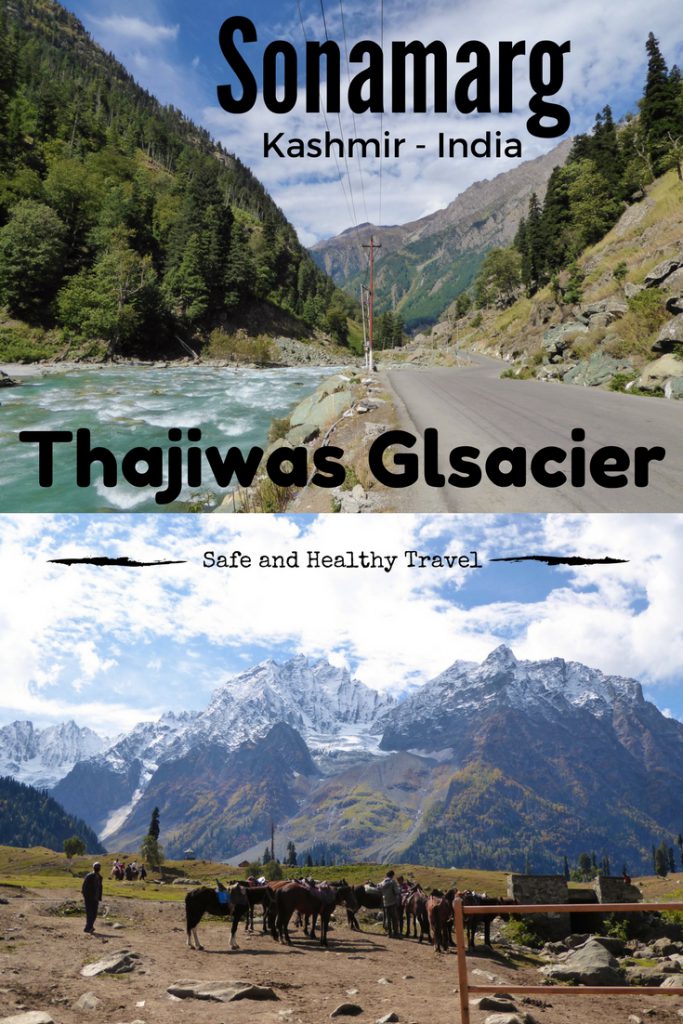 Want to read more of my visit to Kashmir?
Srinagar and the gorgeous Dal Lake, Kashmir – India
Sacrificing sheep at the Eid Ul Adha Festival, Kashmir, India
Safe Travel in Kashmir – India
Or traveling in the rest of India?
10 days journey through former Kingdom of Sikkim
The Complete Guide to visit Mumbai
Or can I inspire you to go travel solo? Read this tips I shared especially for women!
I hope you love this world as much as I do!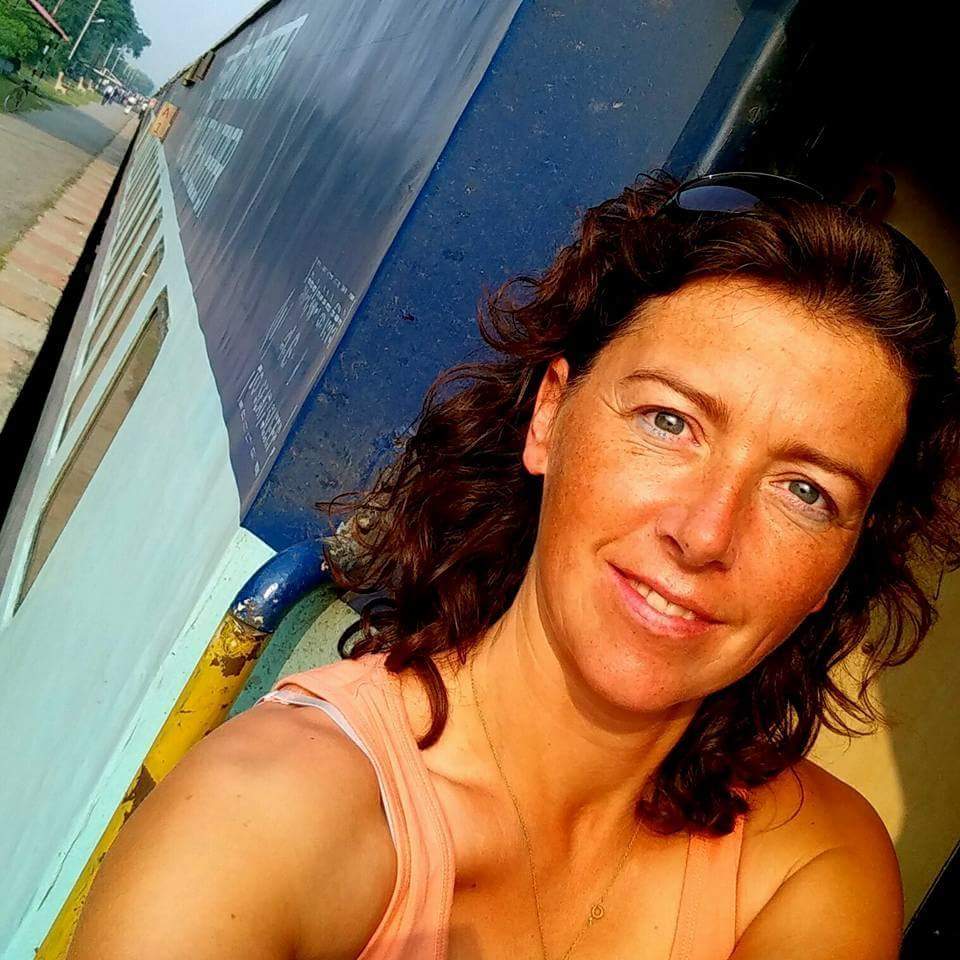 Jacomijn is een politieagent uit Nederland die jou graag laat zien hoe je veilig, actief en gezond de wereld kan over reizen. Safe and Healthy travel is a MUST