Buying Indian Plates and Cups – Chennai, India
|
After spending 10 days in the Vipassana Course, making no eye contact…no physical contact and certainly no body contact with other people I went to the IBIS hotel in Chennai to spend a night in a good bed, taking a good shower and indulging in some last Indian food… before heading to
Sri Lanka for a tour of 10 days.
Buying Indian Plates – Chennai
That next day I went to explore the street of my hotel after having a great breakfast at the hotel. The evening before I had this great diner also at the IBIS hotel where I was staying. I really love Indian food and they have some good food at the IBIS.
My thought was that I finally wanted to buy some Indian plates and chai cups. You know those steel plates where the Indian people have their rice on and those little cups where the curry and dal is being served in. It is a bit heavy to take with but this was my fourth visit already and still no dishes in my own house. So I went walking through the streets, I had a half a day to spare and the street I was in had a lot of shops! So I had my hopes up!!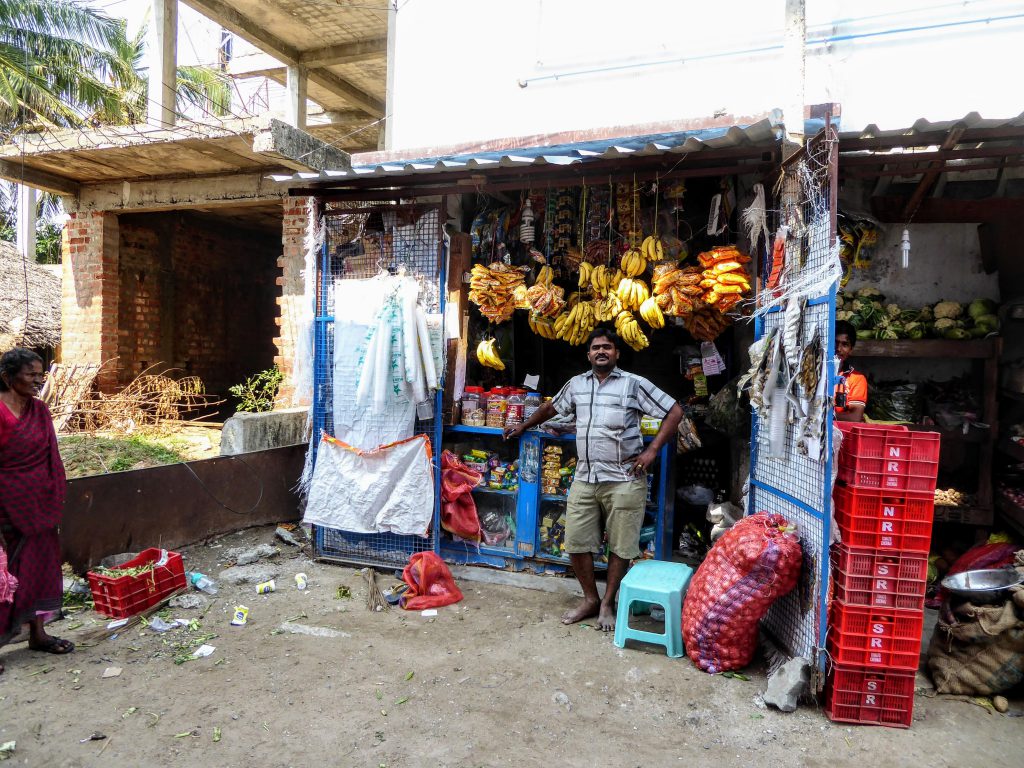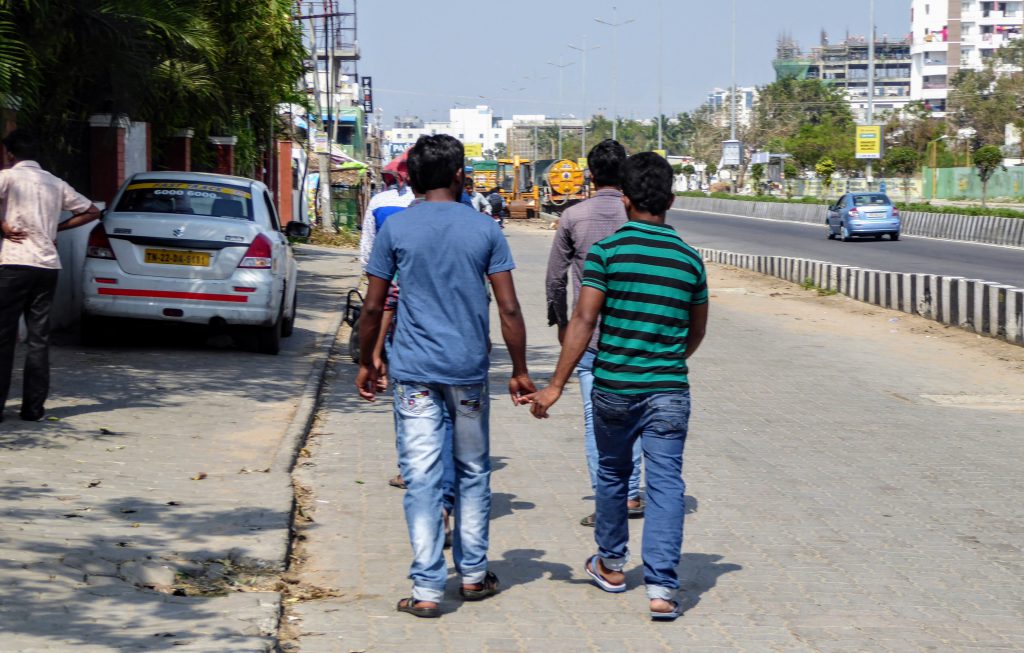 I just love this kind of street view! Don't you?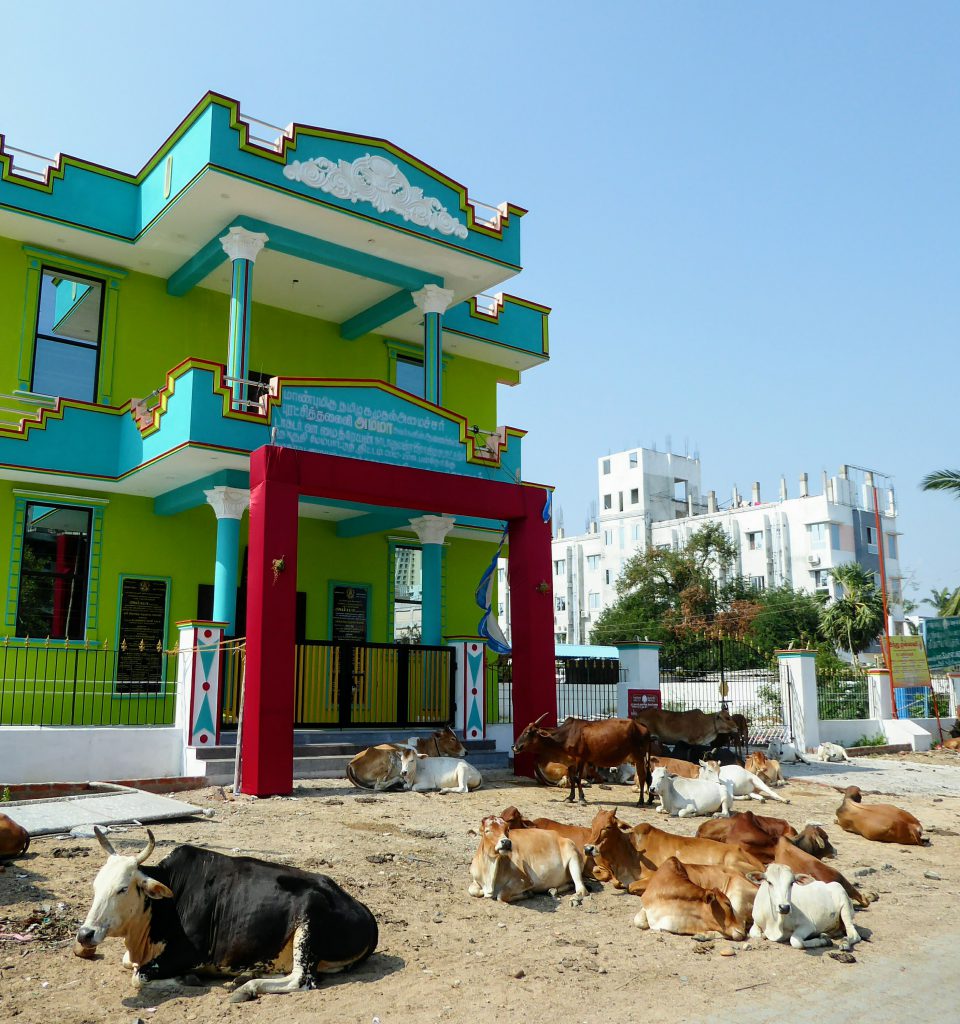 All the Holy Cows in front of the green house pls.. 😉
I entered a couple of little shops and asked them where to go and finally I got to the right one. It was a shop with all kinds of steel things…but also all kinds of household articles. I found the kind of plates and cups that I wanted and I wanted to get 4 of them each. That would make my backpack not to heavy to carry around for the next 2 months.. Going on several airtrips too…
But then I got to paying the dishes. There still was a problem because of the Cyclone that hit India, Chennai, the week before. A lot of the internet and telephone connections were down because of that so paying was a problem. I didn't had any money cash on me and I couldn't use an ATM. But….the man soon had a solution. He just said: Wait…Go with this man to another shop
Buying Indian Plates
and paying them can be difficult!!
That other man had a scooter and I stepped on the back and off we went!! We were on our way to the Chicken Express a bit down the road. I could pay there after some trying and failing because of a power breakdown but it worked!! I don't know if this man owed the dishes man or the other way around but it worked!!
The man brought me back and there was a phone call from the Chicken Express guy and I got my dishes!! I just love this kind of cooperation between one and another!
Isn't that great? #workingtogether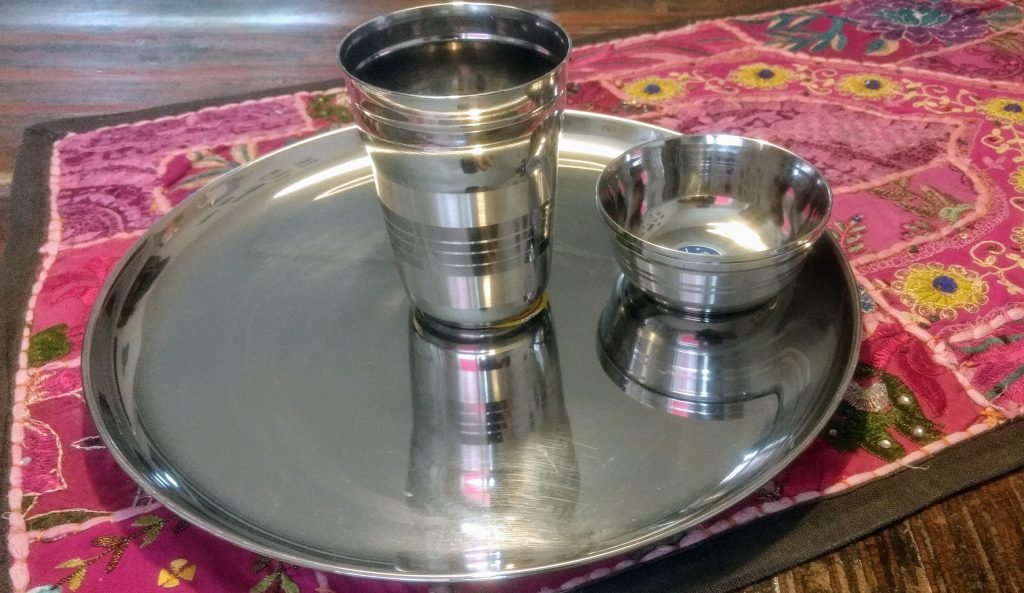 Buying Indian Plates in Chennai!!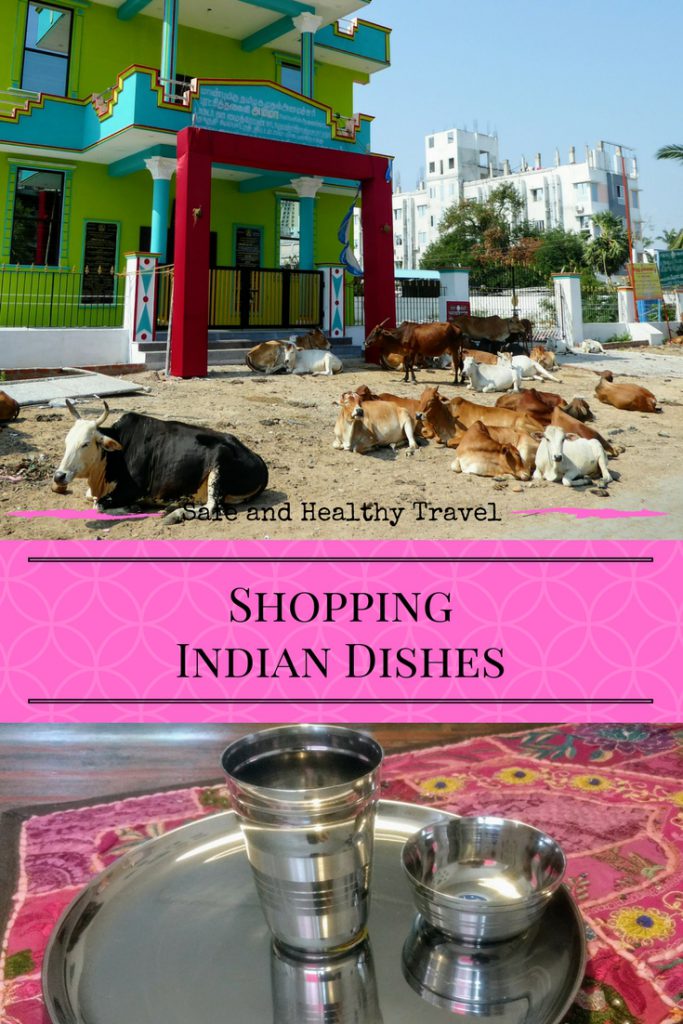 Are you curious about my other souvenir I bought in India? I bought The ultimate Souvenir!!
Or about my adventure in India?
In search for the tiger.. Periyar Tiger Reserve – Kerala
Sunrise at the Taj Mahal – Agra
Kumbhalgarh Fort & Jain Temple – Ghanerao, Rajasthan, India
The Highlights of Cochin – Kerala, India
Dive into the Streetfood culture of Mumbai – India
I hope you enjoy this beautiful world as much as I do!!
I love to give you some Healthy Inspiration 🙂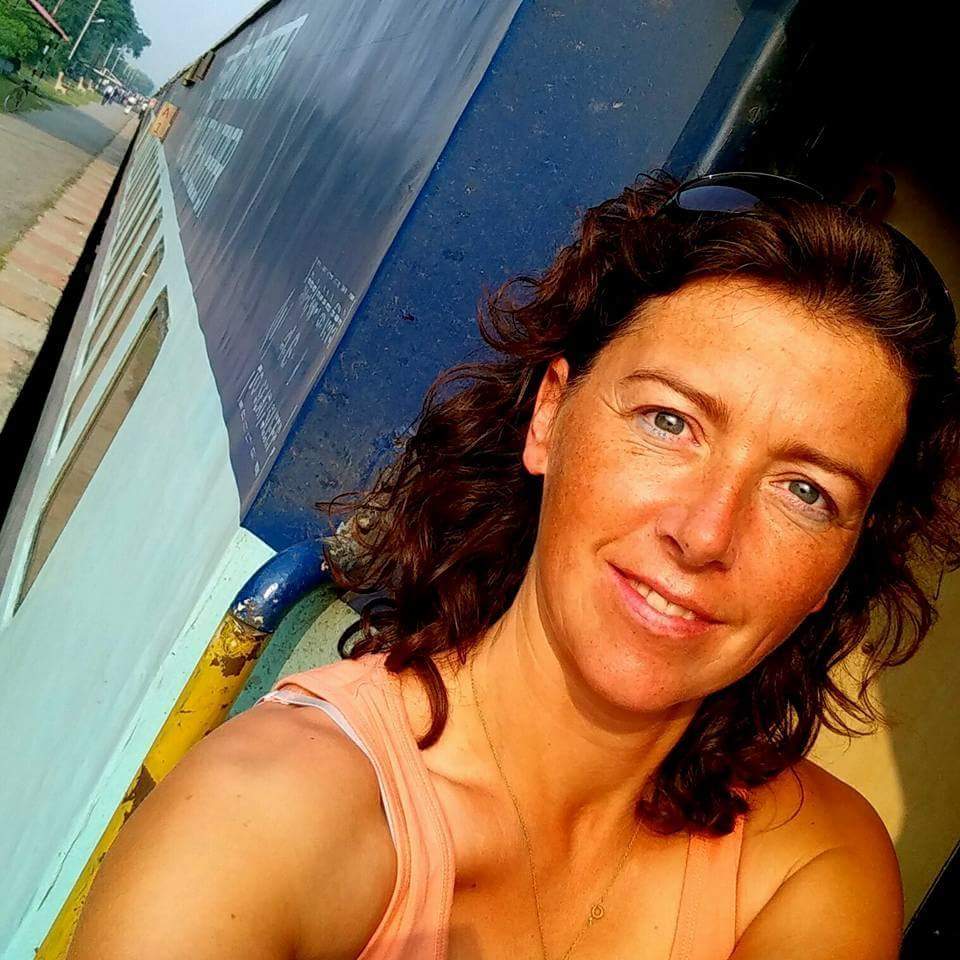 Jacomijn is een politieagent uit Nederland die jou graag laat zien hoe je veilig, actief en gezond de wereld kan over reizen. Safe and Healthy travel is a MUST