Climbing the vulcano Vesuvius at Ercolano, Naples – Italy
|
I was in Italy and stayed in Napoli, Italy for a couple of days and loved to explore this city. It has a lot to offer and is not that dirty city everybody talked about anymore! It has some great history to explore and you can eat the best Pizza there!
When you're there you also have to go to a vulcano or to a burning ground such as the Phlegrean Fields. Well…I did both!! And I did it on 1 day. In the morning I went to Pozzuoli and the afternoon was spend climbing the Vesuvius!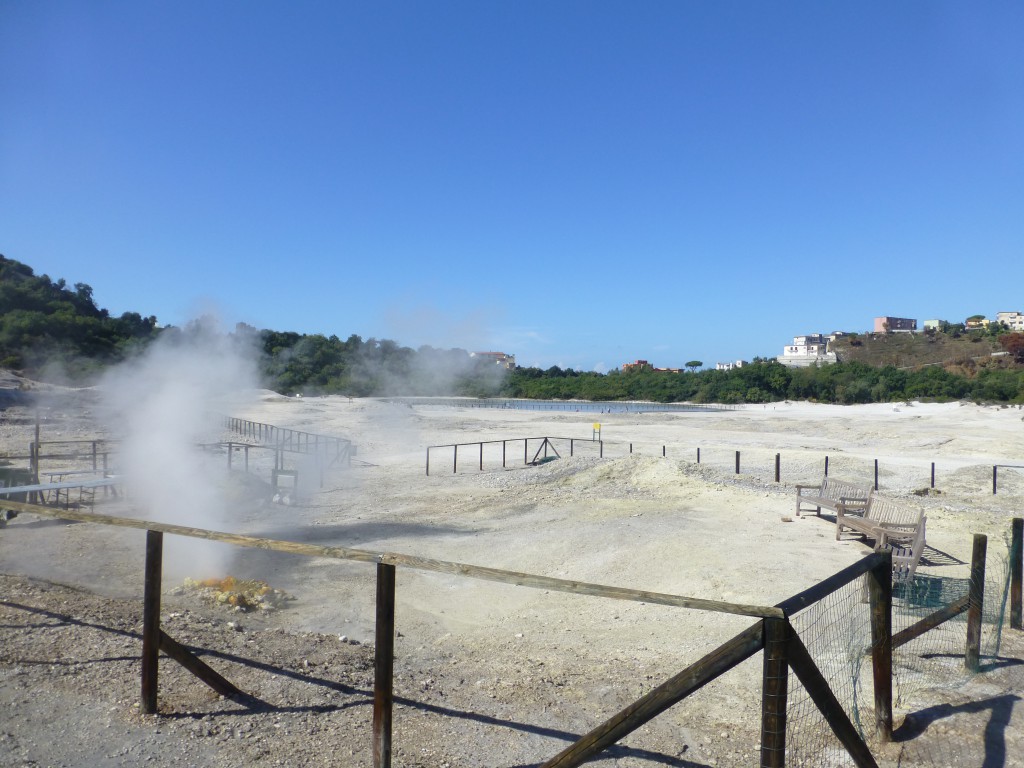 How to get to the Vesuvius from Napoli
I went to Ercolano with the train and got on a tour that started near the station. They will drive when the bus is full and when it's in season that will probably be after every train 🙂 I couldn't pay with card so I had to get some money out of the ATM,that was about 5 minutes walk down the street and the bus waited for me!!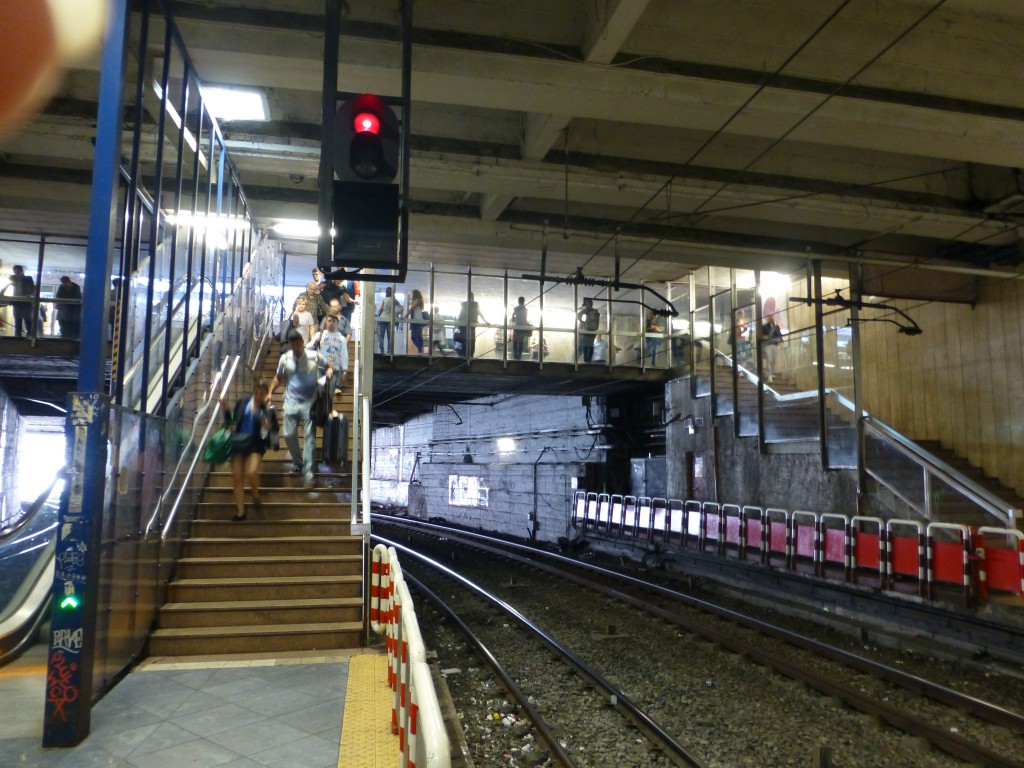 Central Station at Napoli
Visiting Vesuvius – Ercolano – Italy
The bus drove us up the first part of the vulcano. The rest is there to walk!! If you are disabled there is an option to go almost all the way up with a car I believe.. I saw a car passing me when I was walking up… It was kind of steep at some point….it was a climb and that is why I liked it even more!!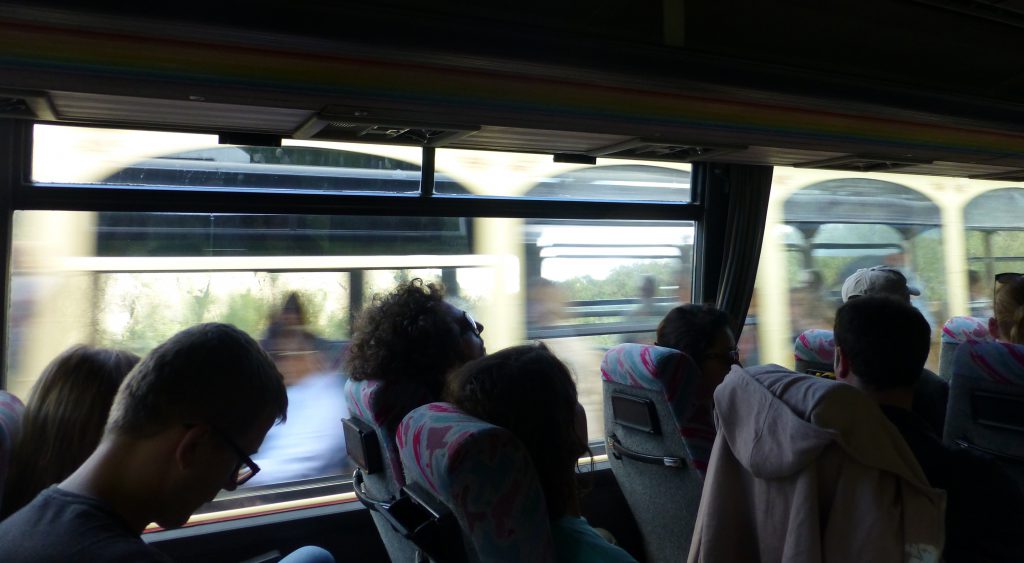 Busy in the bus, going up the vulcano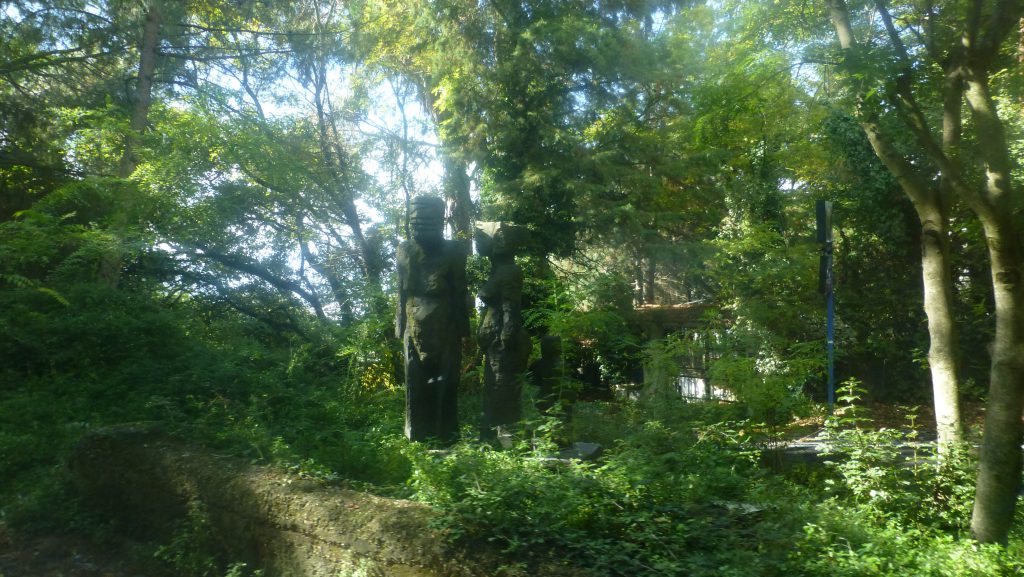 I saw this statue on the side, half way up the vulcano
Walking the last bit, Vesuvius – Ercolano
The way up was quit a hike. Really enjoyed that! Lots of people walking there and there were a seats along the side to sit down for a while when coming out of breath. When the clouds are gone I bet you already have a great view here and it is not that bad to just sit down and take your time to go up the Vesuvius.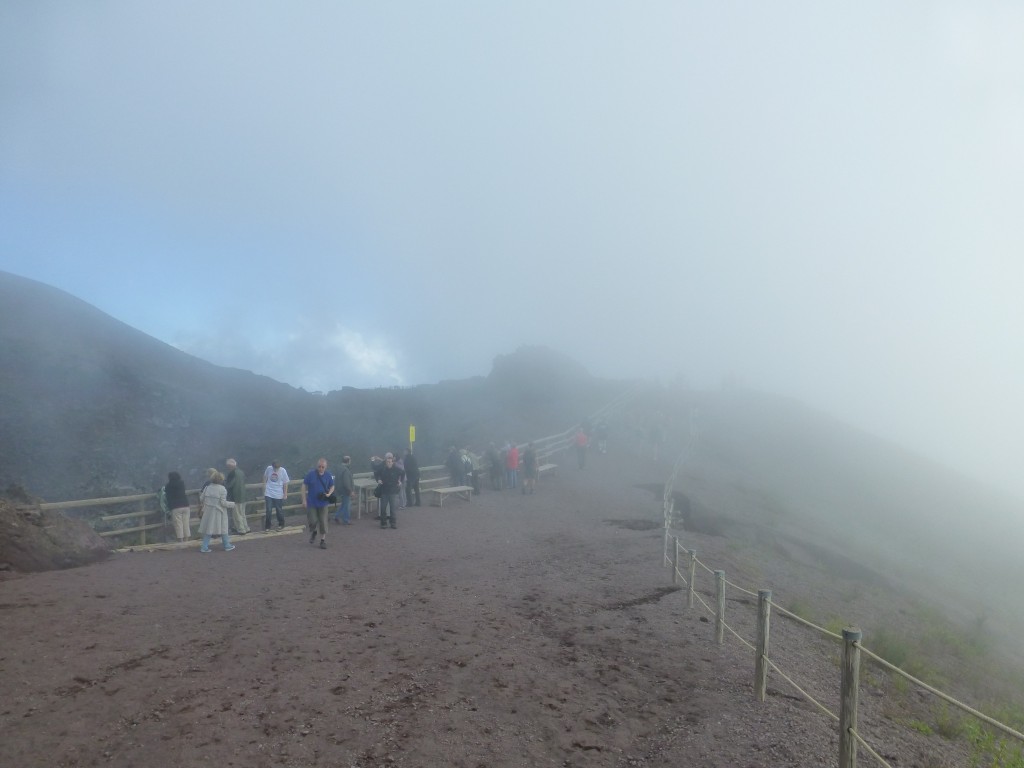 It was really cloudy going up. You just walk into the mist…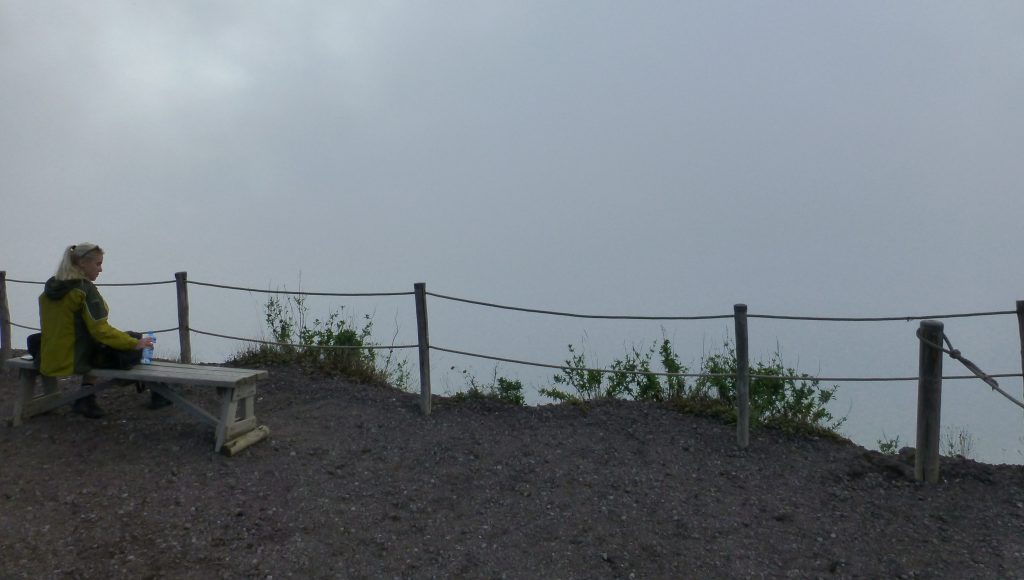 But on the other side I had a great view.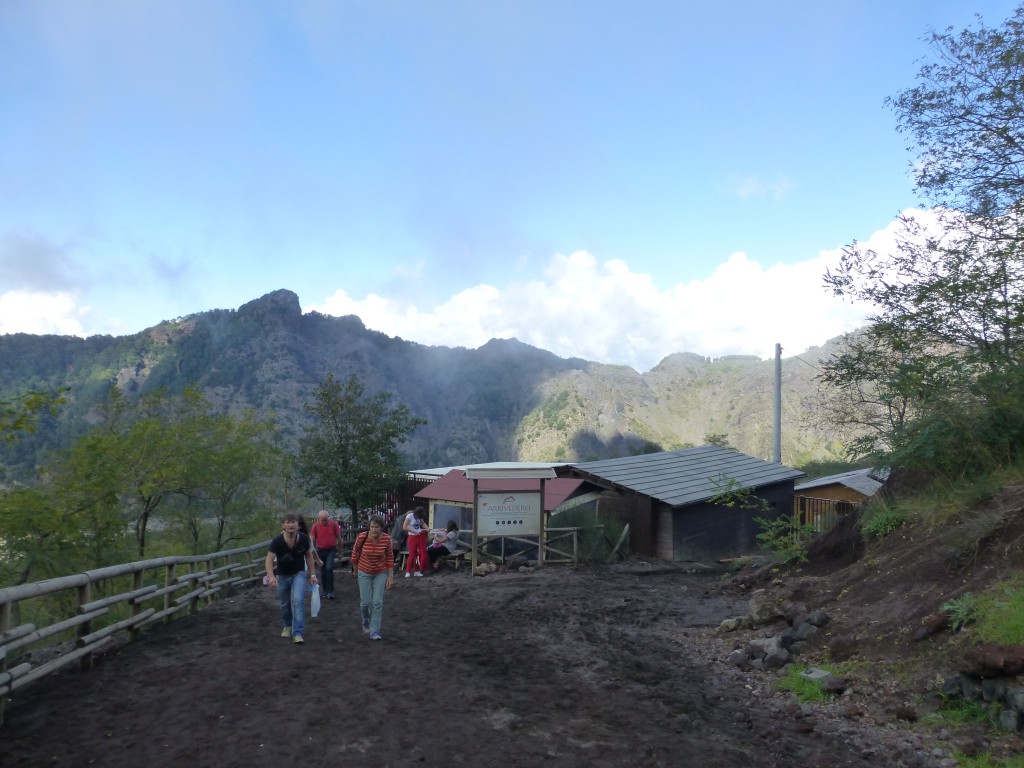 So when you're down … do know that it could be quit different on the other side and you could get a great view even if you think it's not good clear weather. Just go up and be surprised!
And yes, in the end it's just a hole…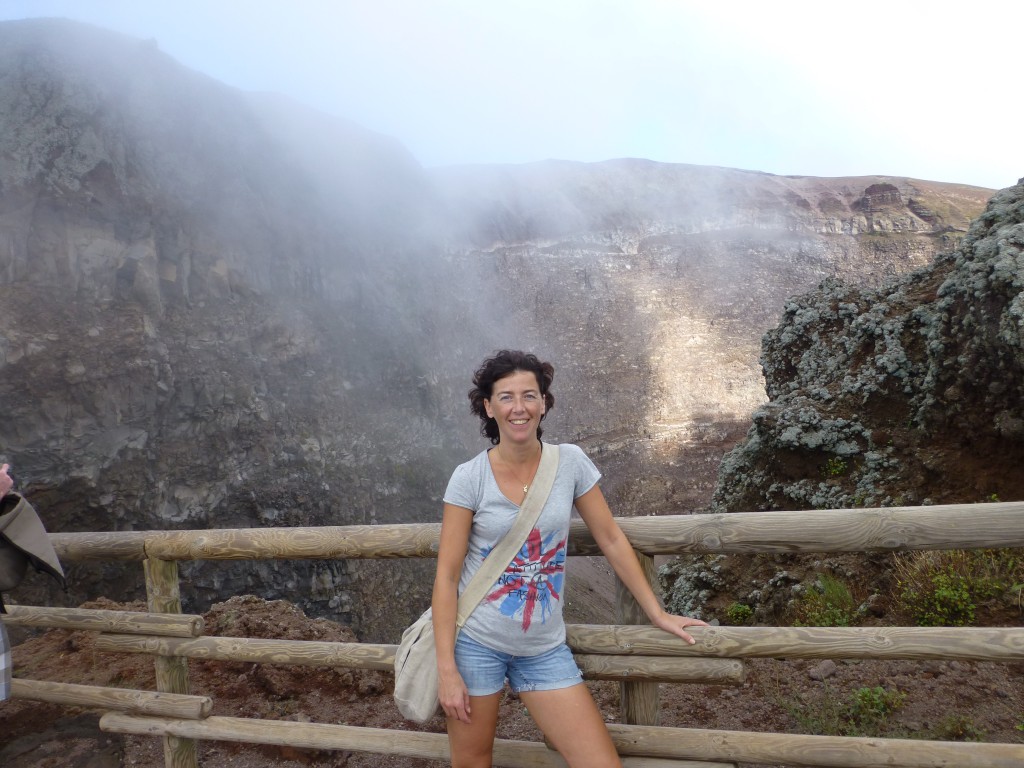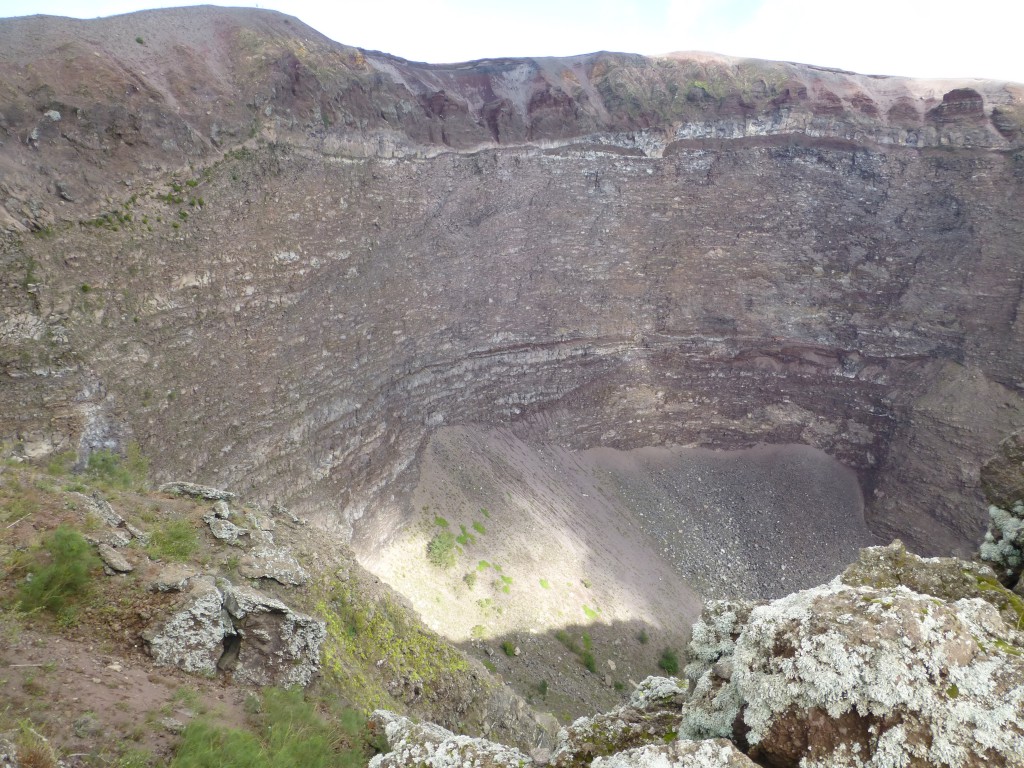 Well yeah….it was a vulcano….now it is just a big hole where once was the lava…
The whole experience of going up the vulcano and walking in the Italian landscape, having a workout, getting a great view is totally worth it.
Going out of the city and seeing the countryside is defenitely a must do while your on a citytrip!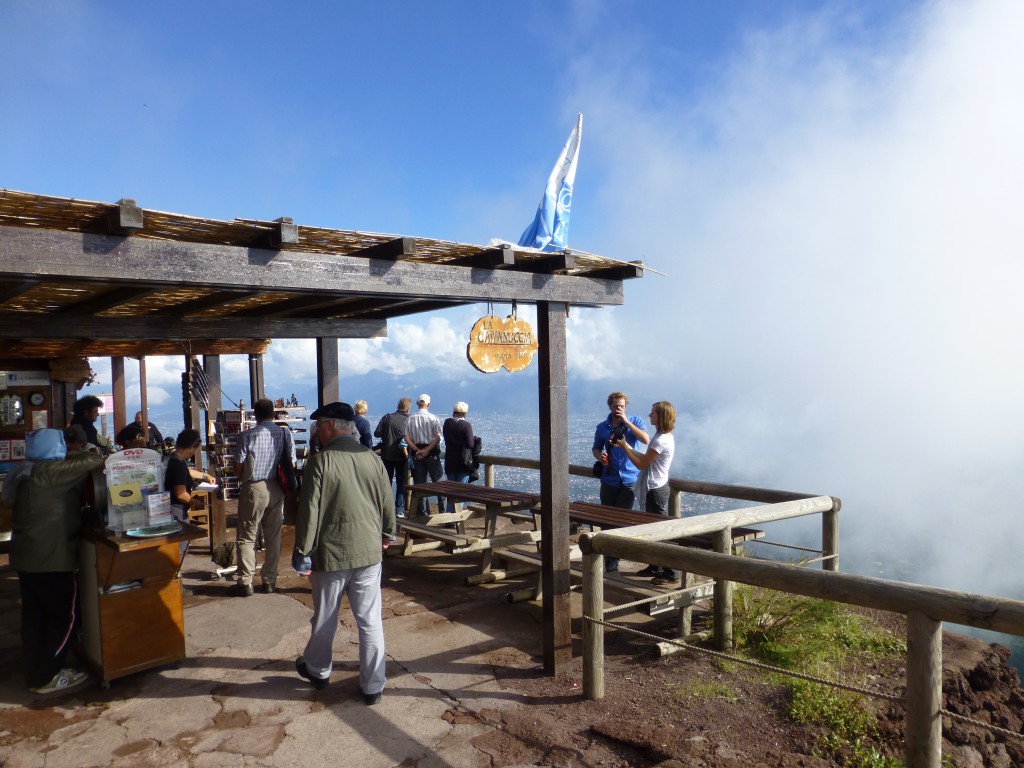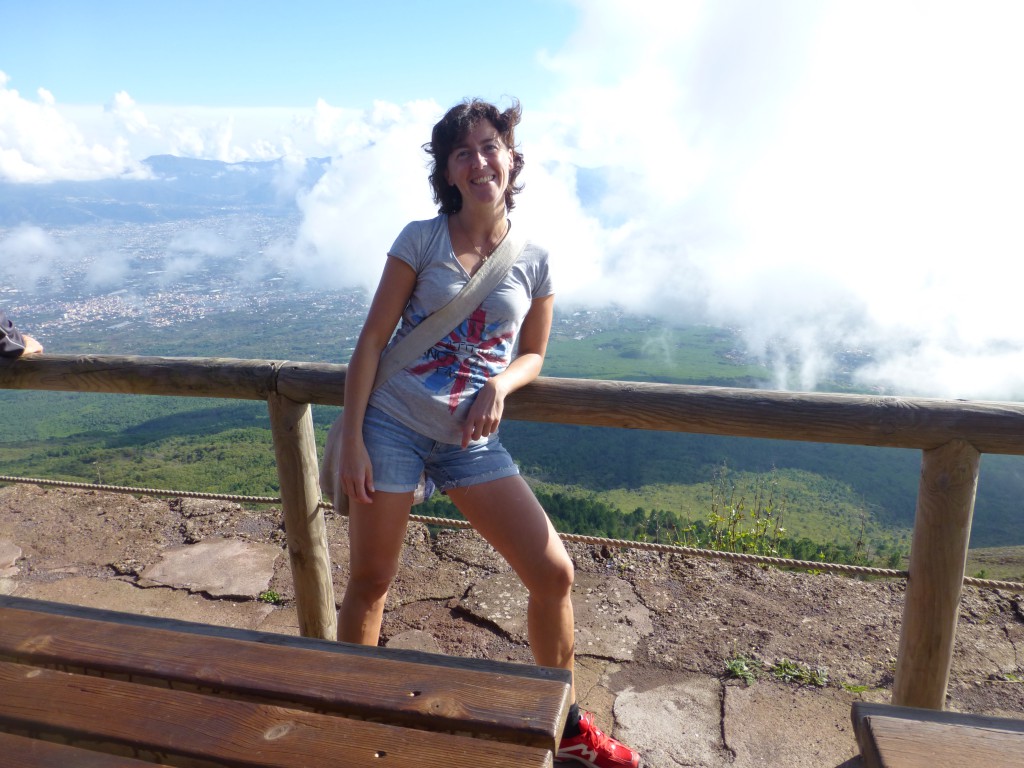 Also in the clouds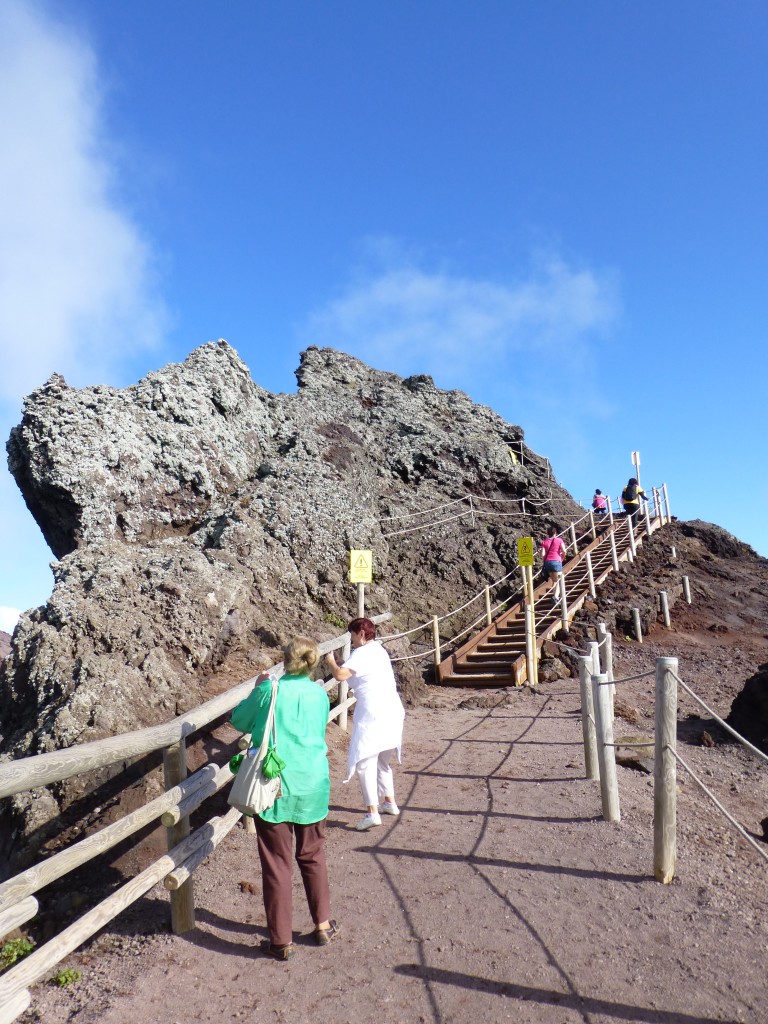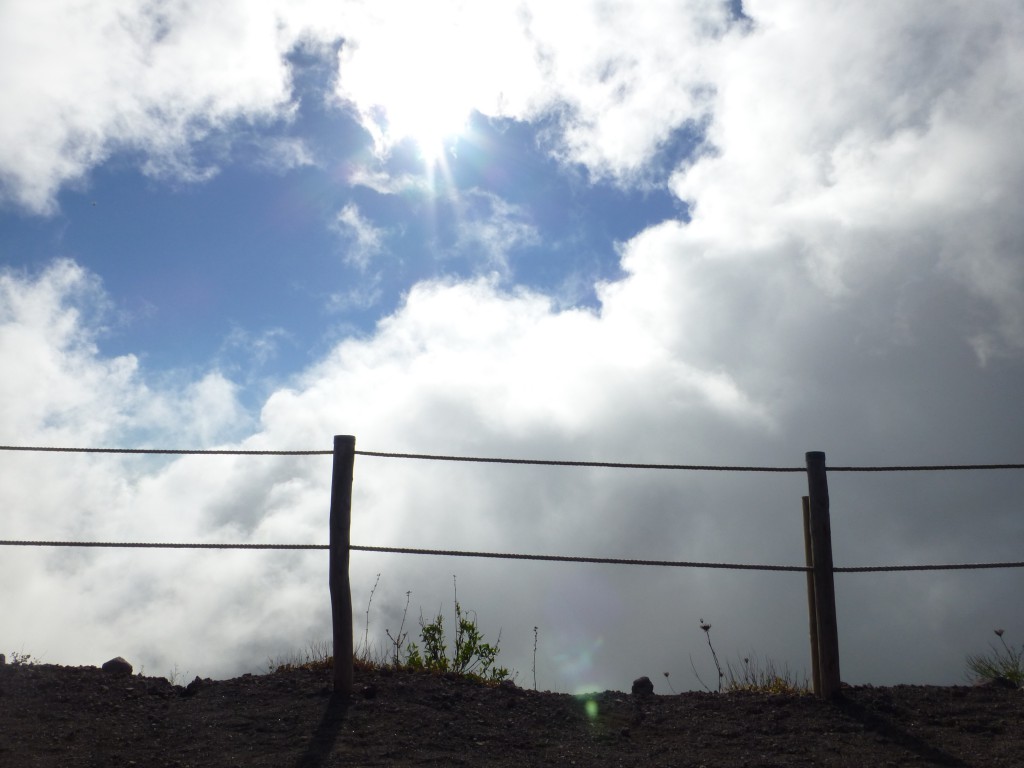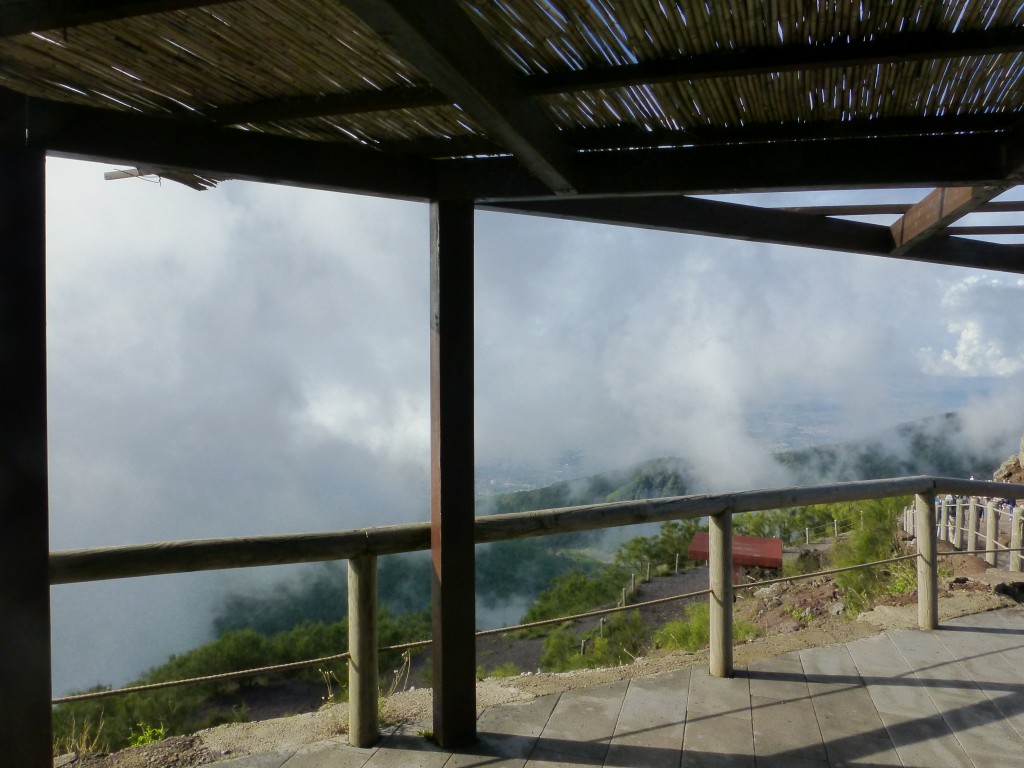 It was a great hike and walk with ofcourse great views over the Italian landscape!
Want to read some more about European travel?
How about a cycling trip just outside of Rome?
Walk along the sight of Copenhagen – Denmark
Places you need to visit in Porto – Portugal
Walking the First 200K of my Camino – Spain
Or can I inspire you to go camping in Sweden?
I hope you love this world as much as I do!!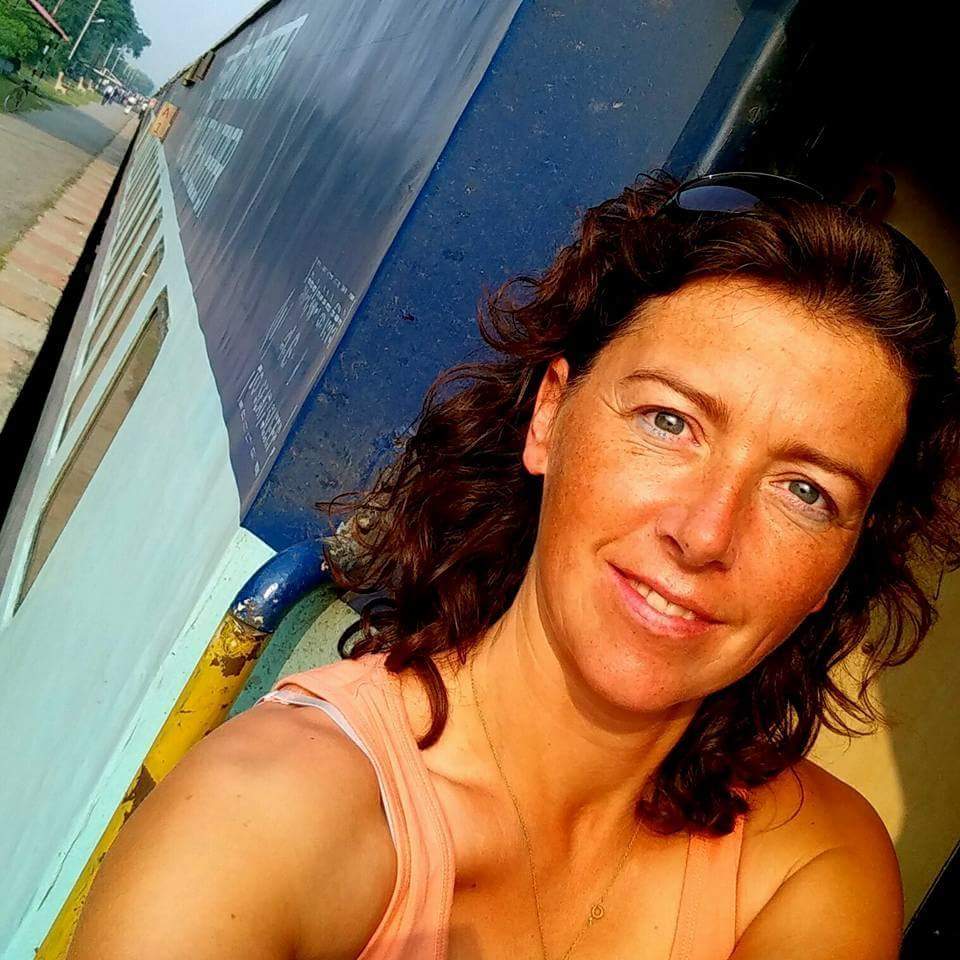 Jacomijn is een politieagent uit Nederland die jou graag laat zien hoe je veilig, actief en gezond de wereld kan over reizen. Safe and Healthy travel is a MUST