Eclipse at the Ganges in Varanasi, India (22-7-2009)
|
So…today we should have a eclipse at the Ganges? We were happy to be at Varanasi as we heard stories around us that people were planning their trip around this event!! We were just here on our way around Rajasthan en Agra and the great city of Benares. But for now I could only see clouds…the sun is hidden behind it unfortunately. And no..that's not because it already is eclipsed!!
But I did see an eclipse when I was in Varanasi, India
If you want to read this in Dutch, click here
It was a great experience! We heard we could go to the hotel roof to enjoy the eclipse. It was a big hotel and an old building. We were searching for the door and stairs to go up. At some point we were just walking in all the open doors and all the stairs we could find 🙂 And then we found the good one and reached the hotel roof! We had a great view over Varanasi. We saw a lot of other people, many Indian from there own rooftopterrace. They were also enjoying this great natural phenomenon.
Eclipse at the Ganges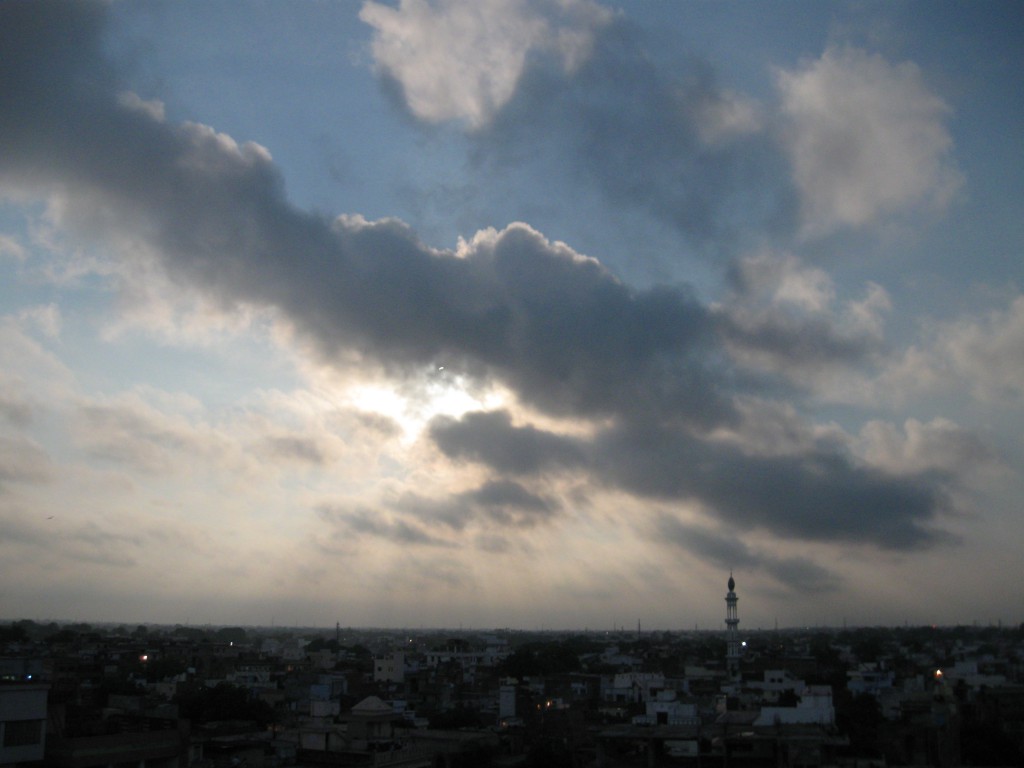 This eclipse was in the early morning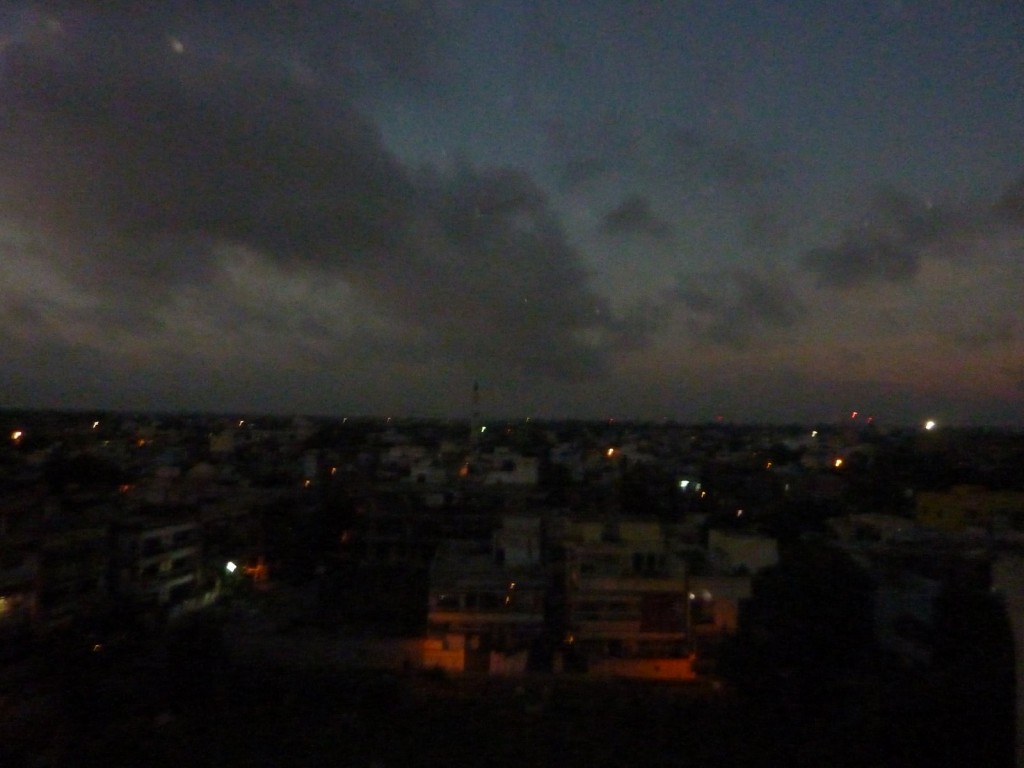 So right after sunrise it became dark again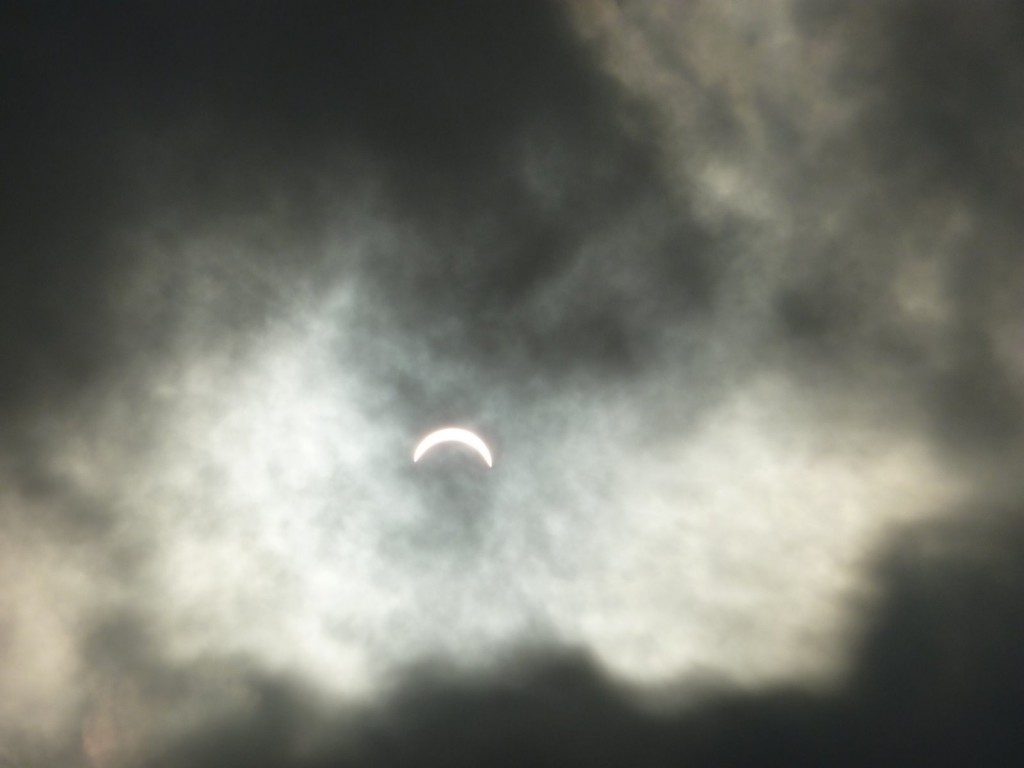 As you see it was cloudy but we did see the eclipse!
Eclipse at the Ganges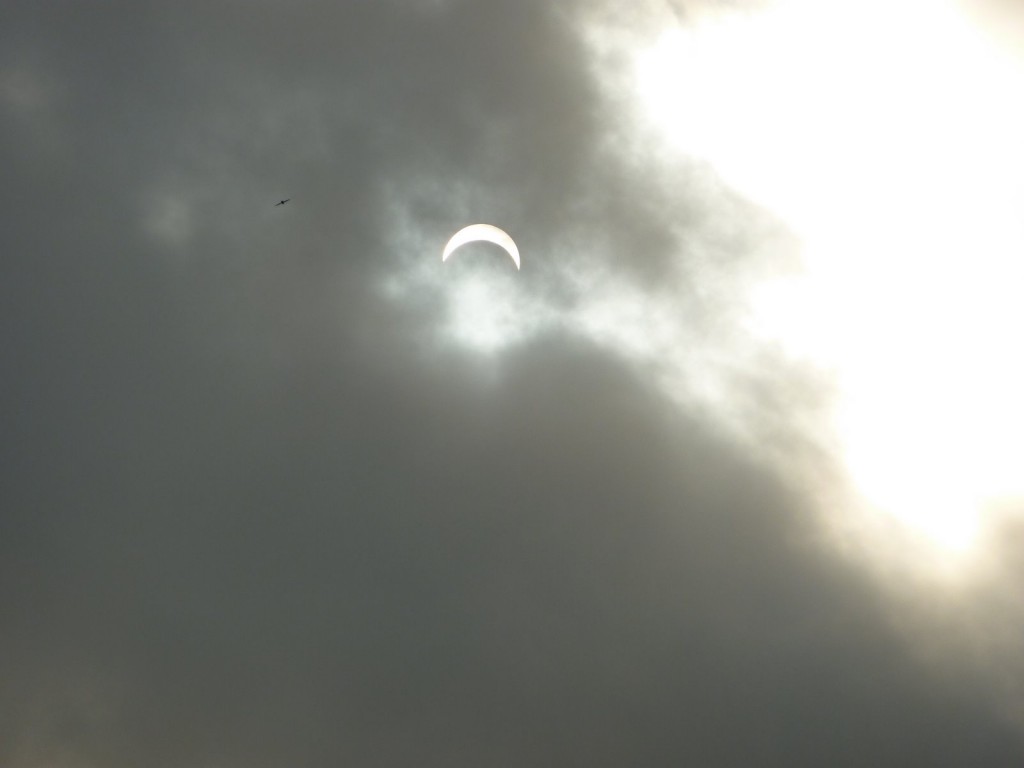 You do see the 'half moon' clearly.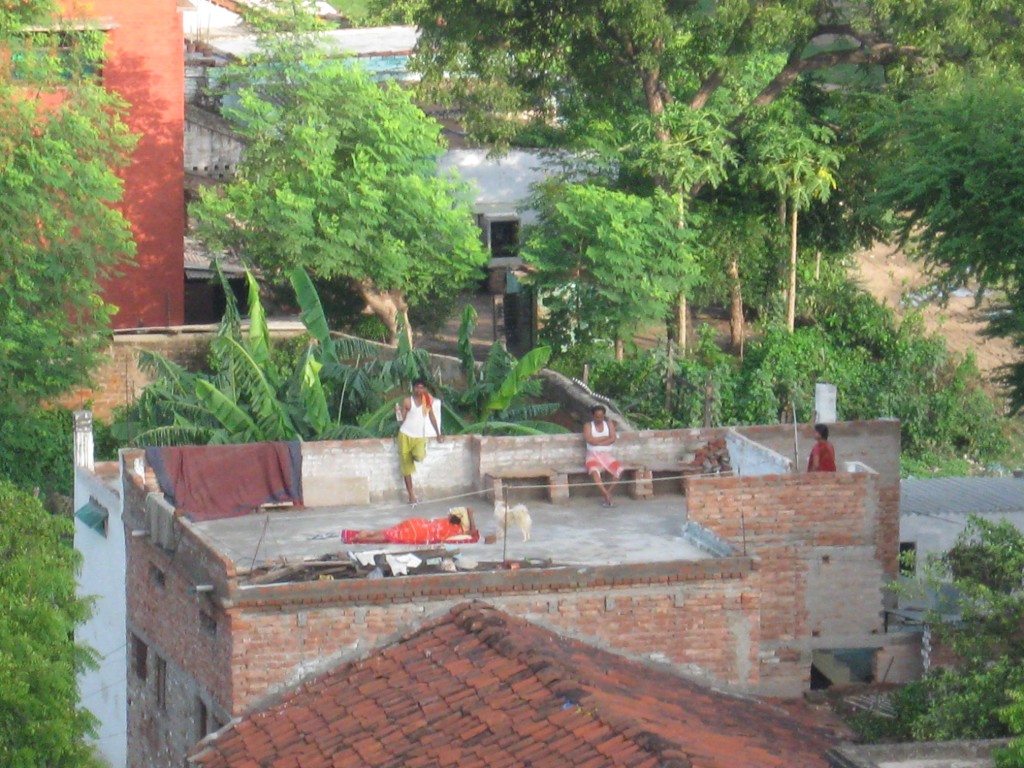 Many people were enjoying the eclipse
Or they were just doing there normal morning activities 🙂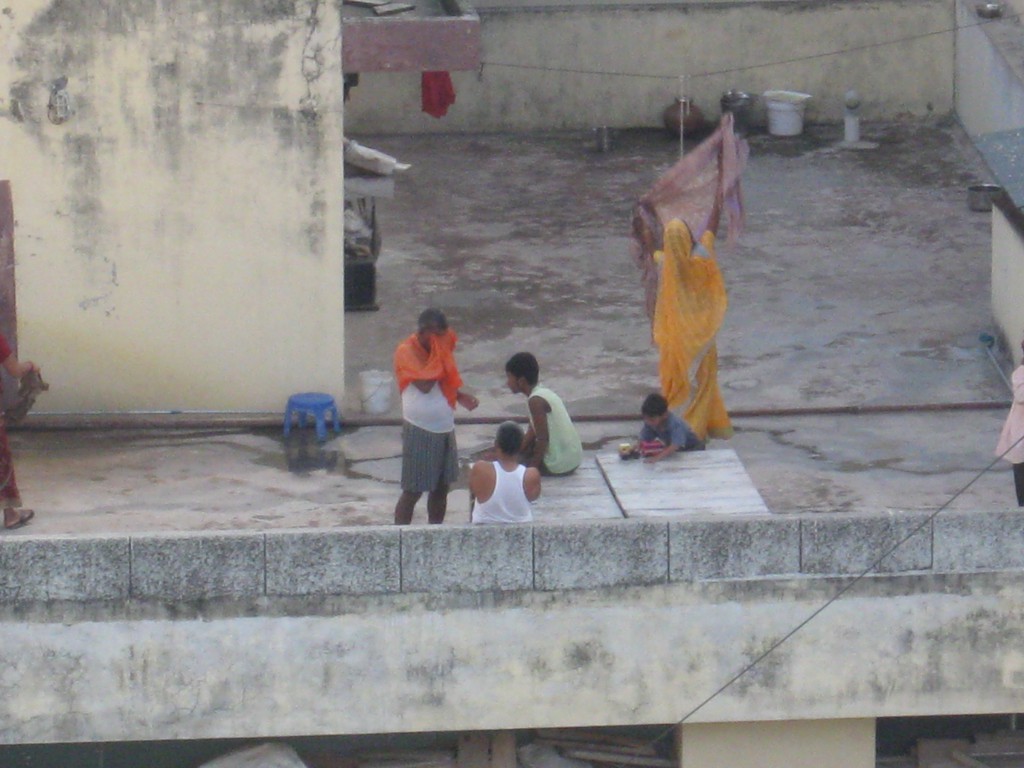 Later I heard and read in the paper that there was an incident at the Ganges.
It was too busy and people got stampeed on.
There was one dead, drowned in the Ganges, and 7 injured.
Eclipse at the Ganges
I still have that newspaper of that day!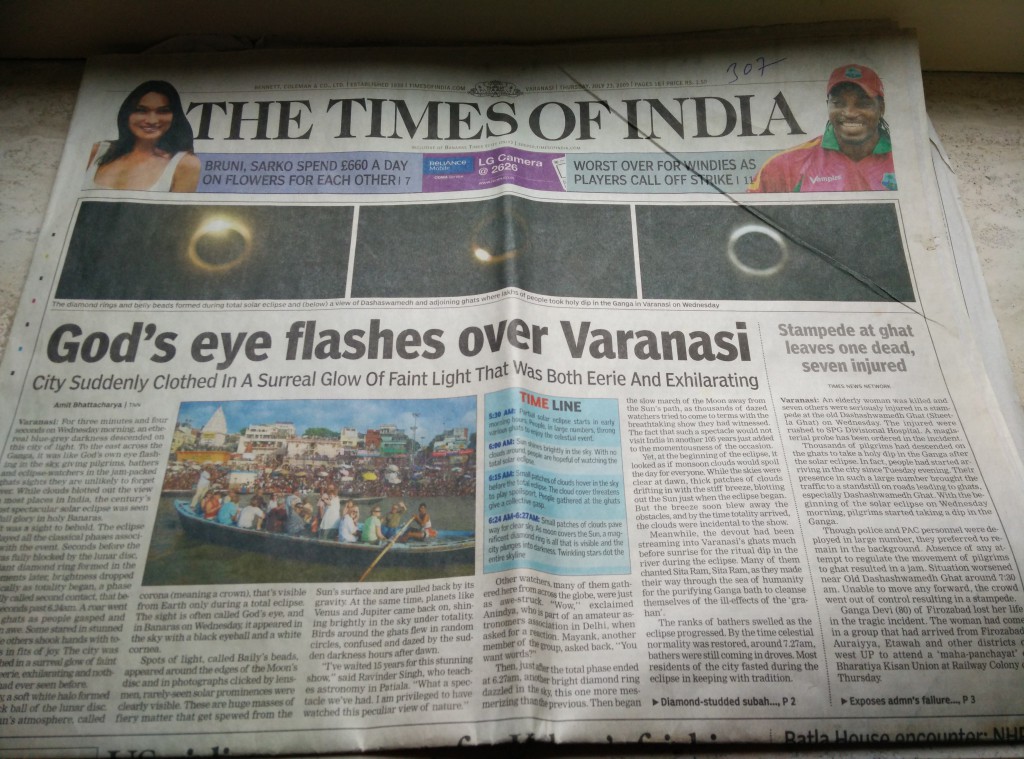 For us it was a unique experience!
Many travellers had booked there trip around the date of the eclipse. We were there by chance!! Sometimes you're lucky enough to experience these things. I am also happy that we didn't try to book a spot on a boat on the Ganges what would've been great…but looking at the news in the paper.. The rooftop was the best!!
Great experience!
Eclipse at the Ganges
Are you curious about more Indian Adventures?
Sunrise at the Taj Mahal – Agra, India
Donating to school in Khajuraho – India
Going too Local at the Cookingclass – Varanasi, India
The Morning Rituals at the Ganges  -Varanasi, India
Or can I inspire you to take great Yoga Pictures Around The World?
I hope you love this world as much as I do!!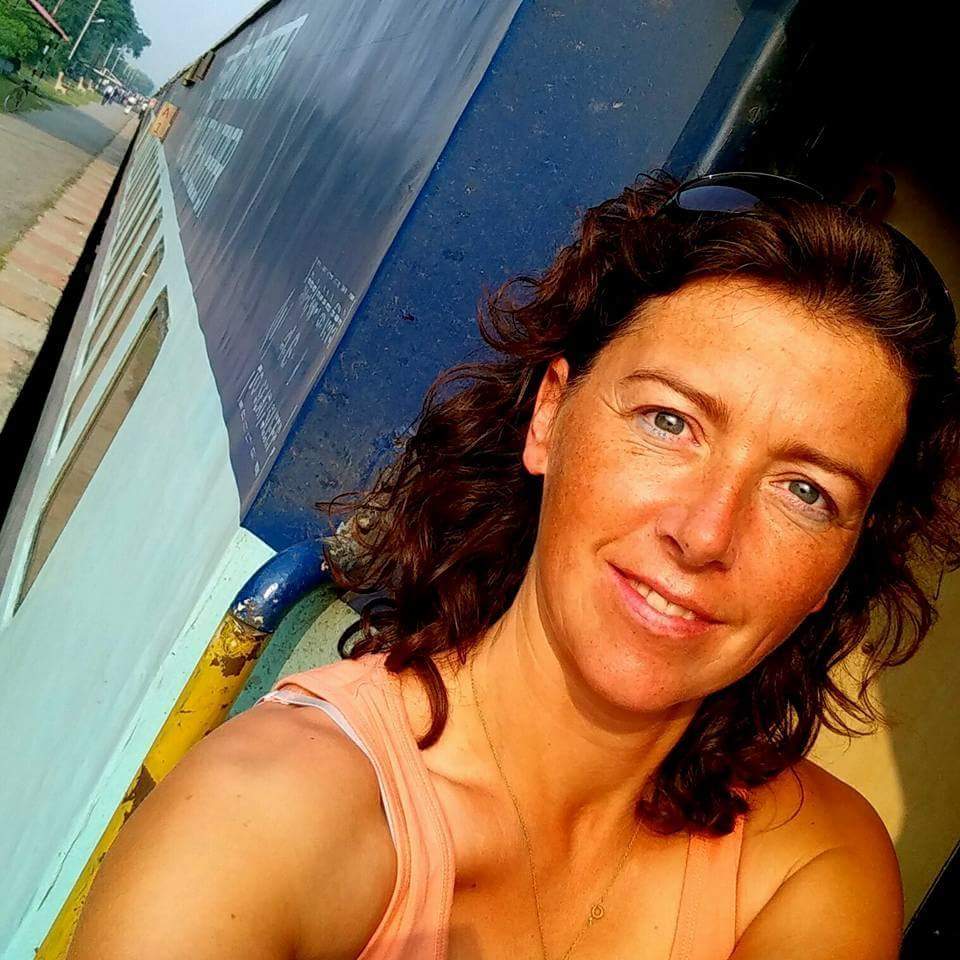 Jacomijn is een politieagent uit Nederland die jou graag laat zien hoe je veilig, actief en gezond de wereld kan over reizen. Safe and Healthy travel is a MUST