Visiting Fishermen village near Chaung Thar, Myanmar
|
The best way to expore a country is by walking!! I love to explore my surroundings by foot! So when I heard about a trip to visit a fishermen village near Chaung Thar and going by boat and by foot in rural are of Myanmar I immediatly booked this trip. We would go hike to a fishermen village near Chaung Thar, I couldn't be more enthusiastic about a trip!
Having a walk through a village of local people in Chaung Thar, Myanmar.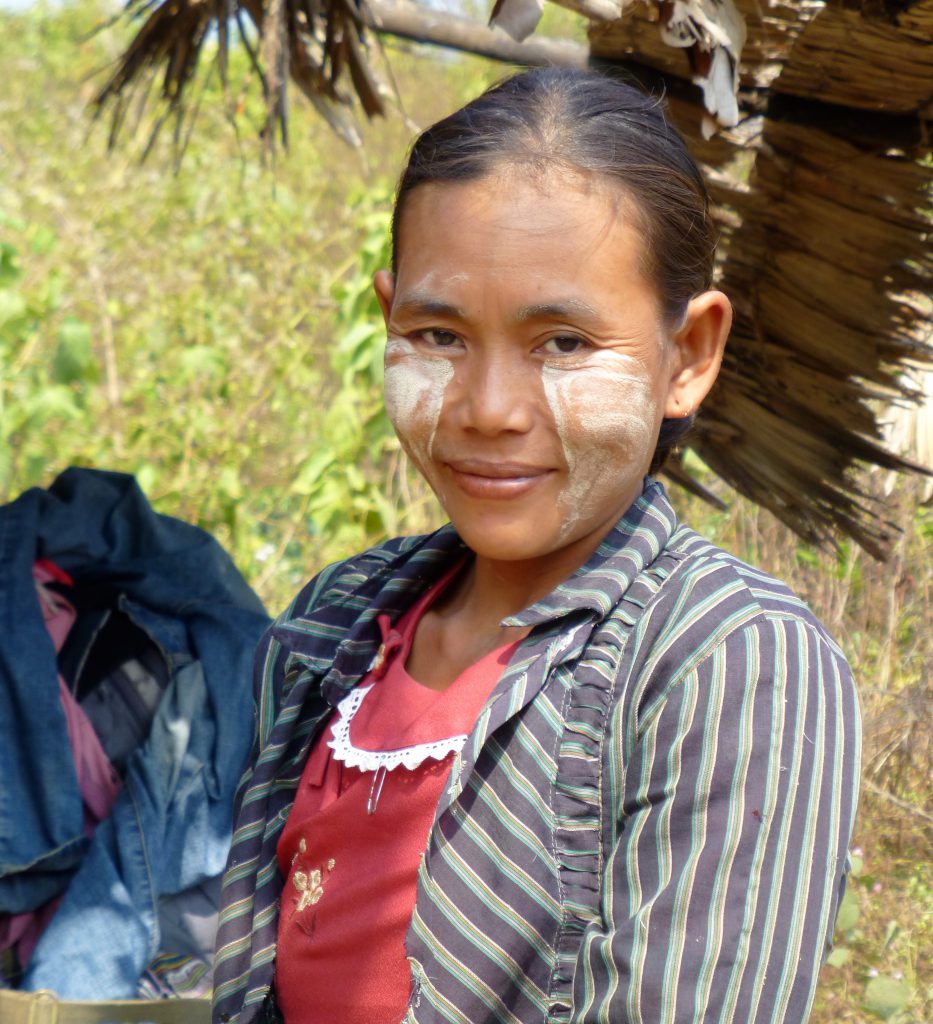 We went from the main road into a side street and you walk out of the tourist part and suddenly you're in a local neighborhood. Great to see how people live their daily lives! I walk around and everyone I look at with a smile on my happy face answers me by giving me a smile too. It always makes me so happy!
Everywhere I look I see not only the women with Tanaka on their faces but also men. It's more the women who do it nicely on their faces as well, of course against the sun but also as a fashion statement.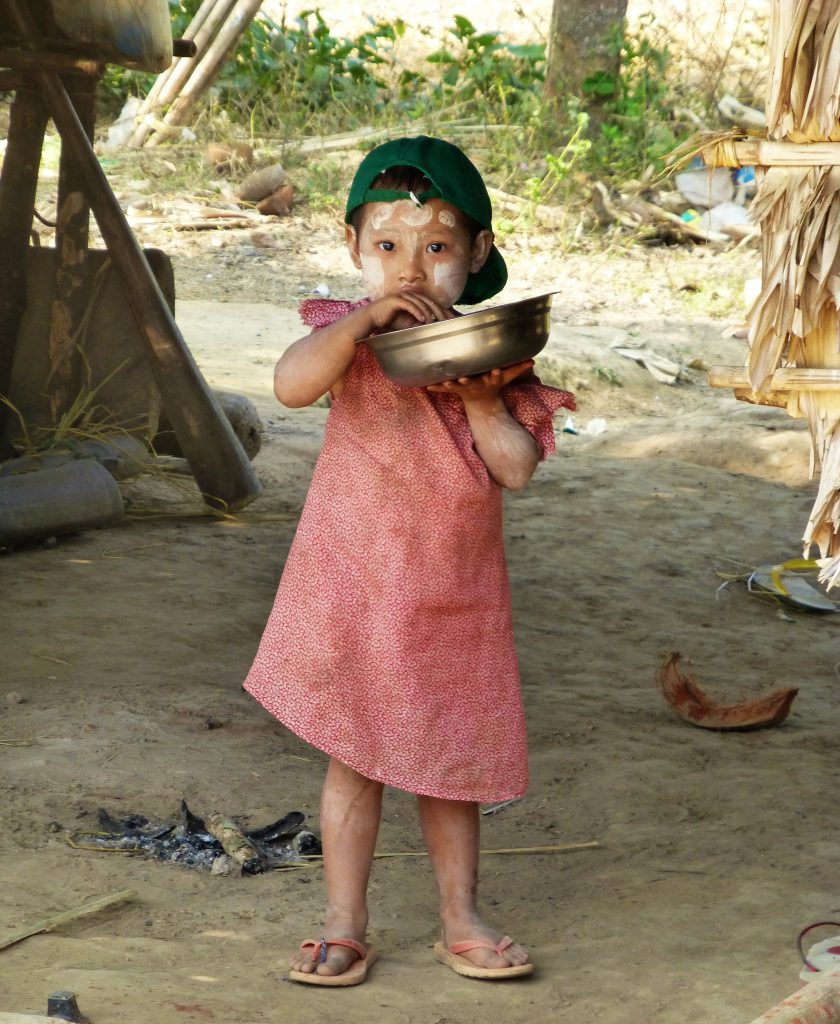 I came across a local restaurant, not much different from the restaurants in the tourist area. The only difference I noticed was that it was in front of the door of her own house and I think she had put her own table and chairs outside. In the tourist area you sit on plastic and here on solid wooden chairs. All over Asia you see plastic everywhere, don't you?
Visiting a fishermen village near Chaung Thar – Myanmar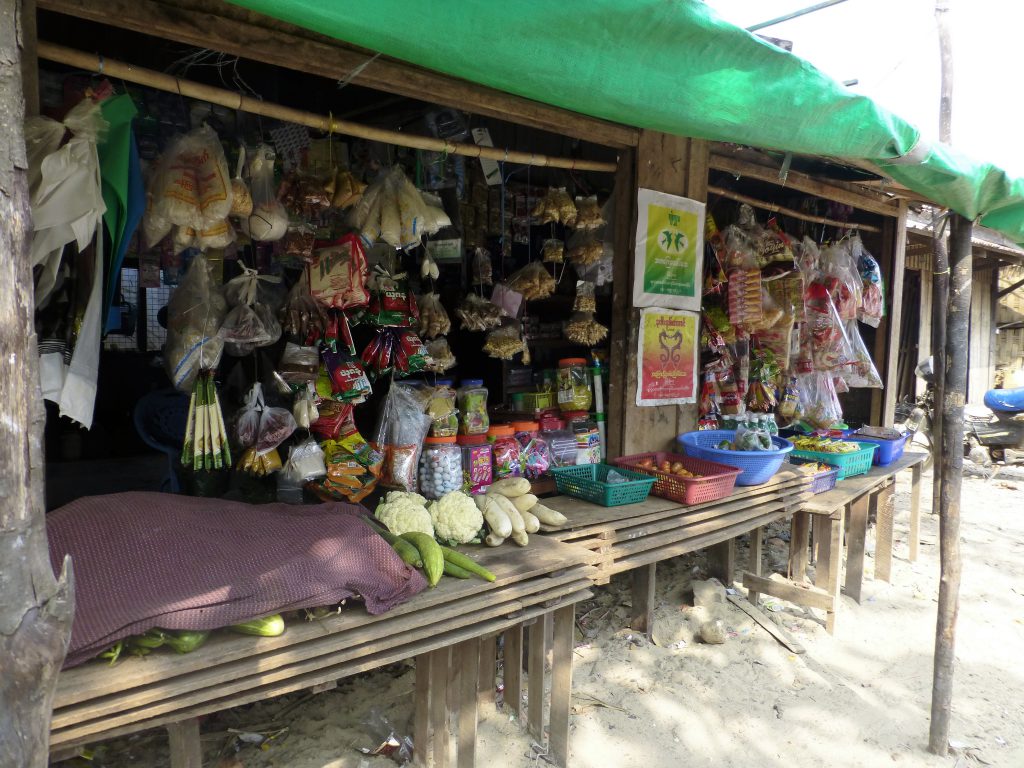 I also saw a woman repairing clothes on her porch, her sewing studio. And at the other door of her house I saw clothes hanging, that's where she sold them! She was sitting there in the shade making the clothes with an old sewing machine!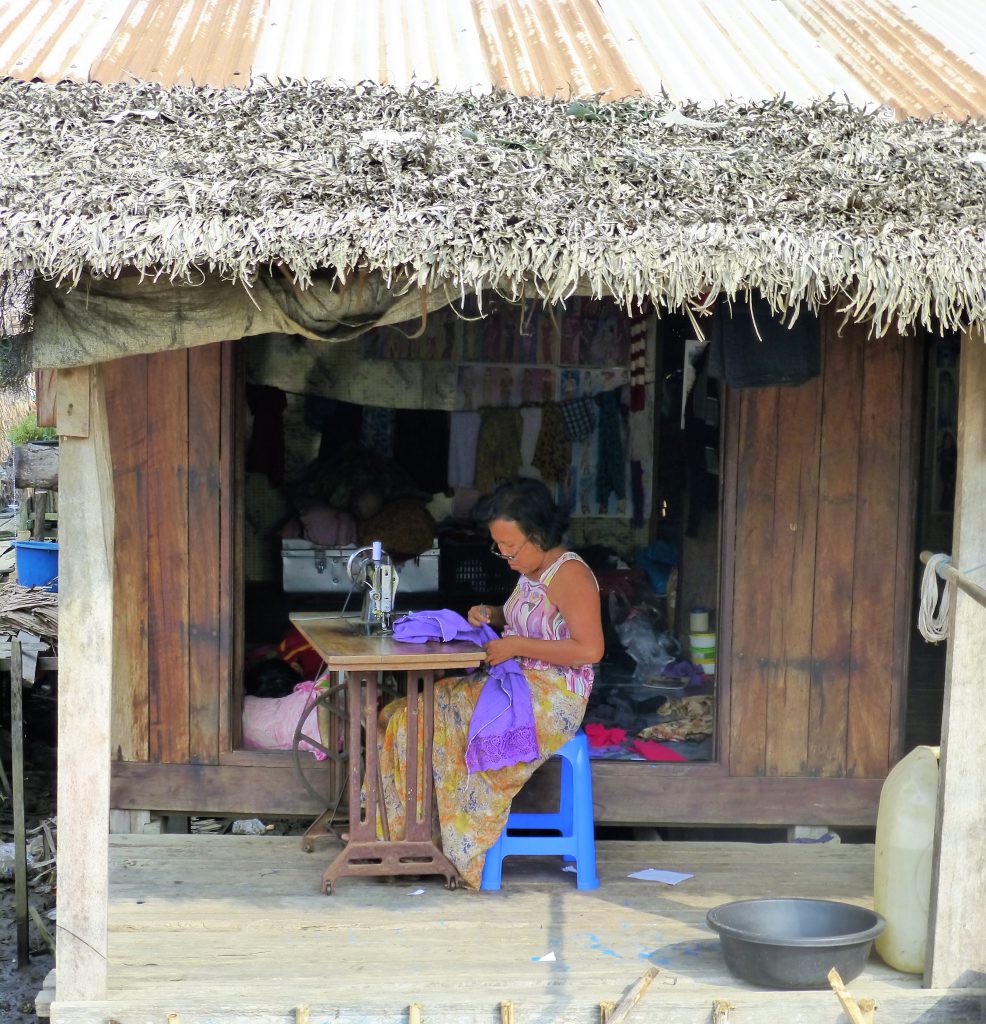 I also passed a repair shop for cars and scooters. They were working on a welding machine… Of course without any kind of protection for the body or the eyes… This should really change for them!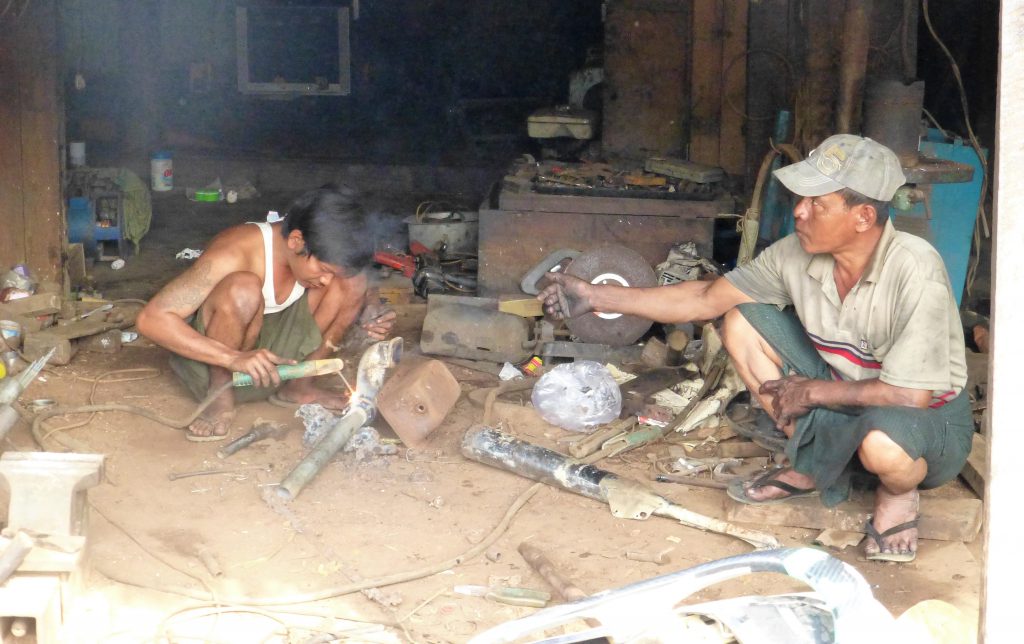 When we walked on we finally reached the river and took the boat to cross the river. The guide told us that we were going to a remote village. I saw a water buffalo on the side of the river where we also went ashore. The buffelo saw us but gave us no further attention…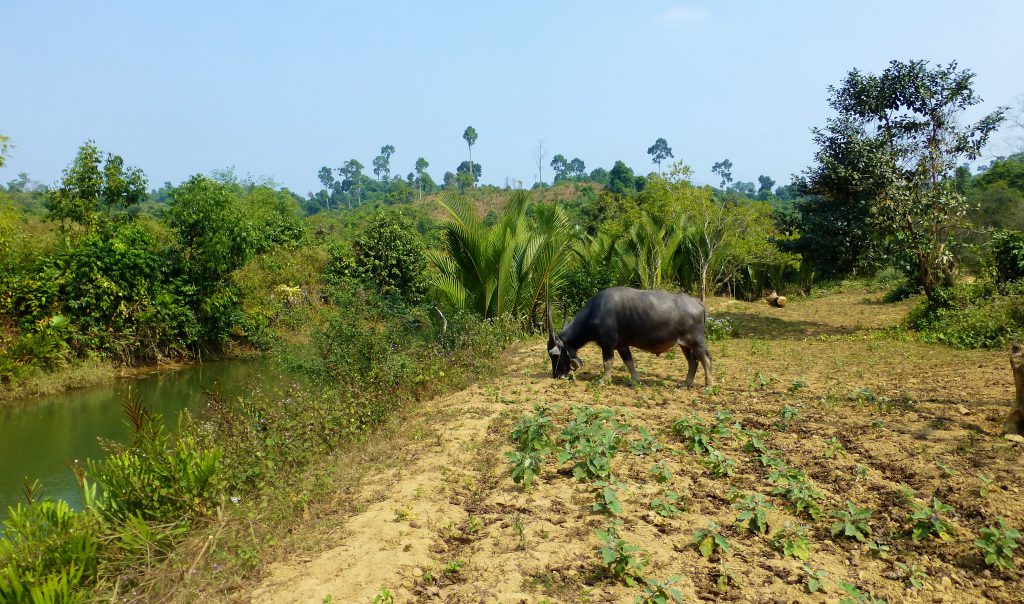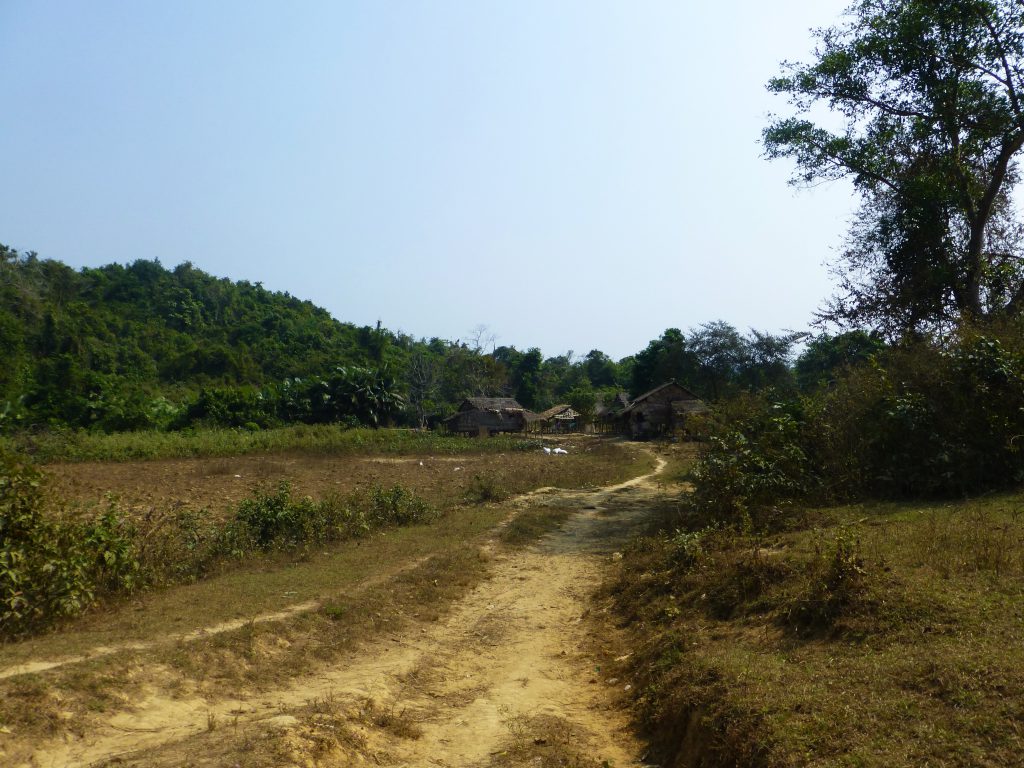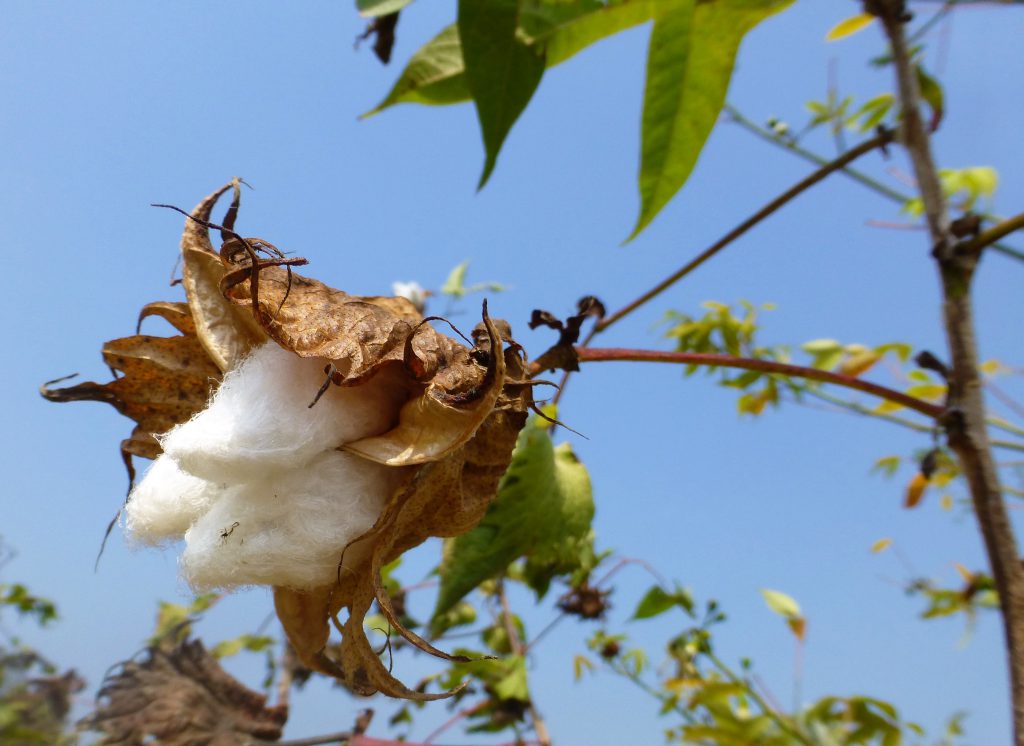 Visiting a fishermen village
Chaung Tha, Myanmar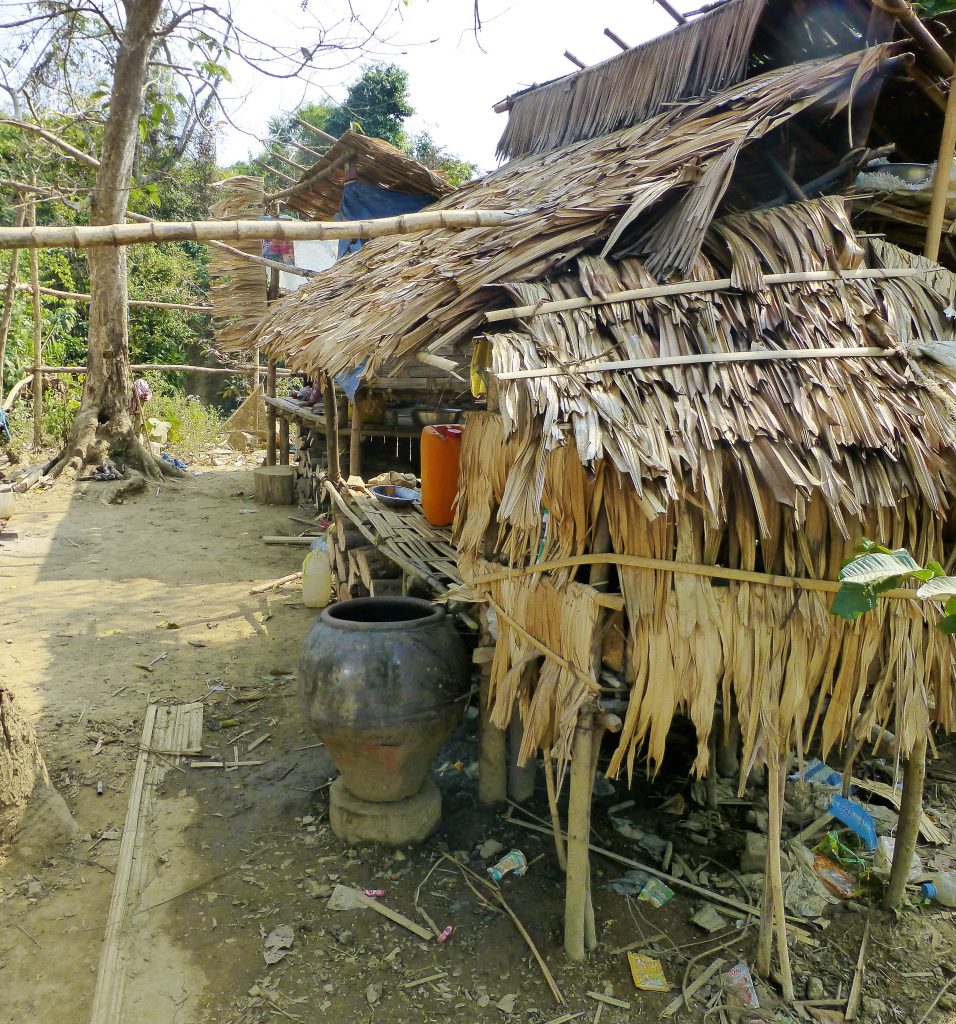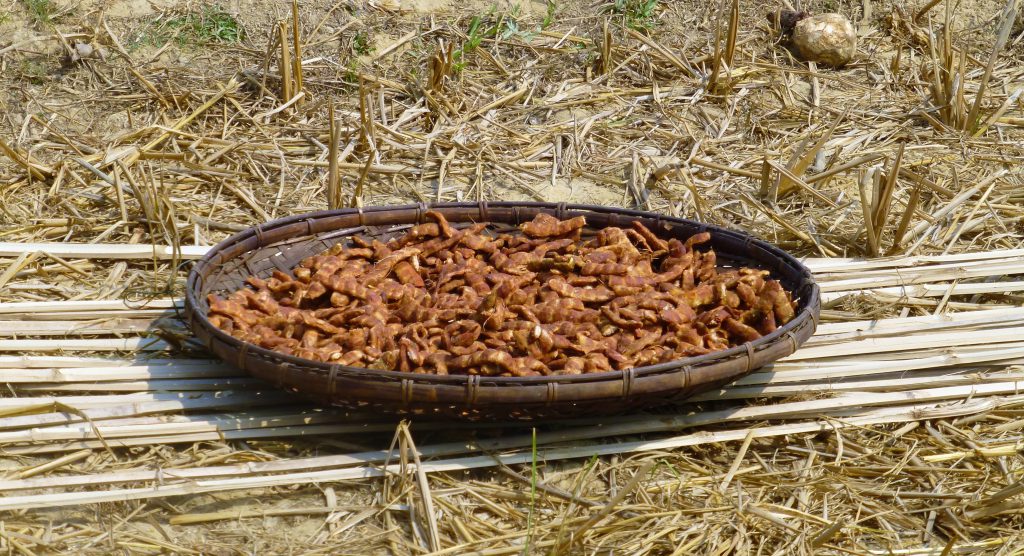 They all grow vegetables here and I saw that they were drying flowers and seeds. The guide told me that they could manage with the harvest until the next year. They sold part of it and had enough left over to eat themselves.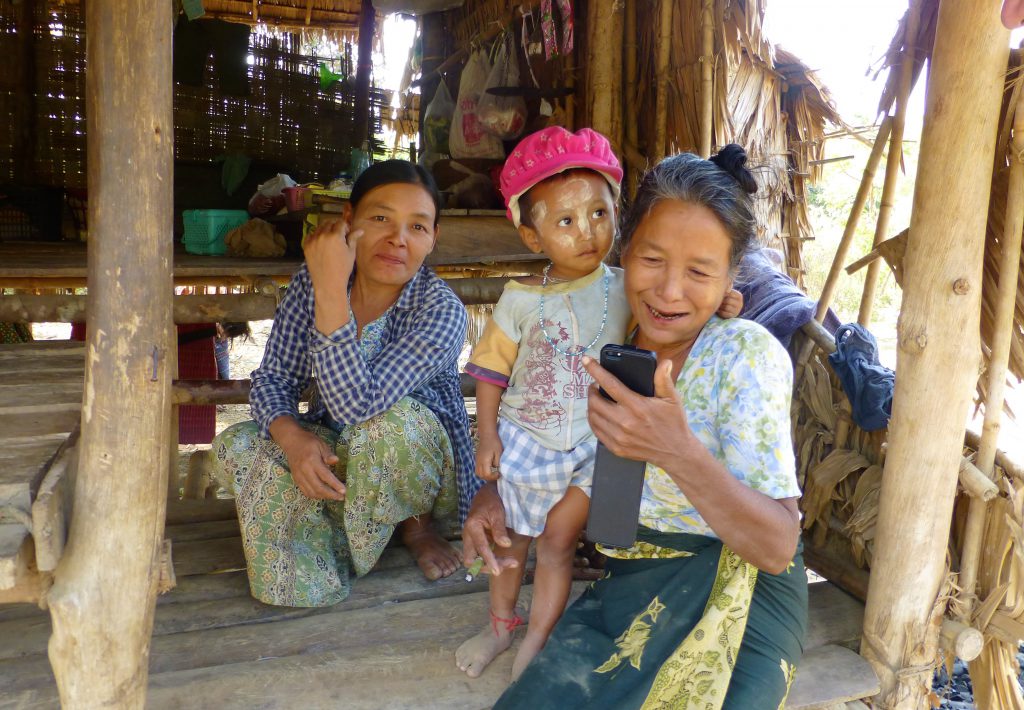 Most people in the village didn't mind us taking pictures. When we showed them the pictures they of course also liked to look at themselves. The reactions are priceless. They don't see themselves so often in the mirror and especially for children it is a surprising sight, seeing yourself in a reflection. Very nice to have this interaction for a while and that of course gave us the opportunity to take several pictures of them.
Win-win situation.
Do also read Safe Contact with Locals – Extra Dimension to your Travels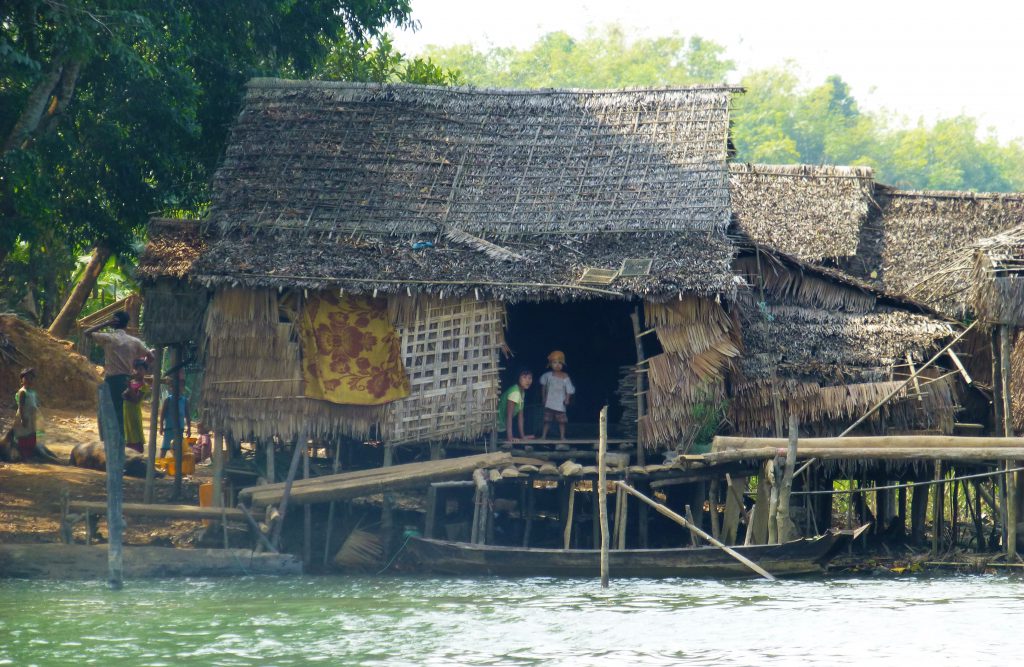 Fishermen village near Chaung Tha, Myanmar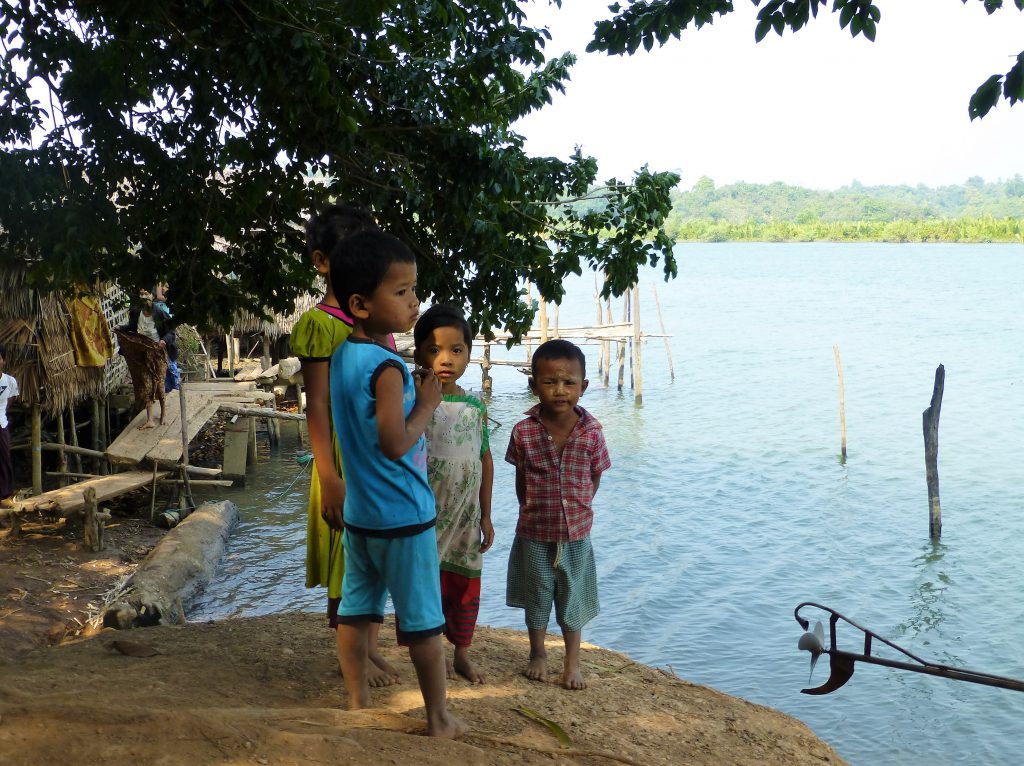 When we continued with the boat we made a short stop next to the river at a house which had a big oven. A huge oven where you could almost stand in. They proudly showed it to us and I immediately took the opportunity to see the rest around the house. The children played with all kinds of rubbish and a young lady walked around with her face fashionably painted with tanaka.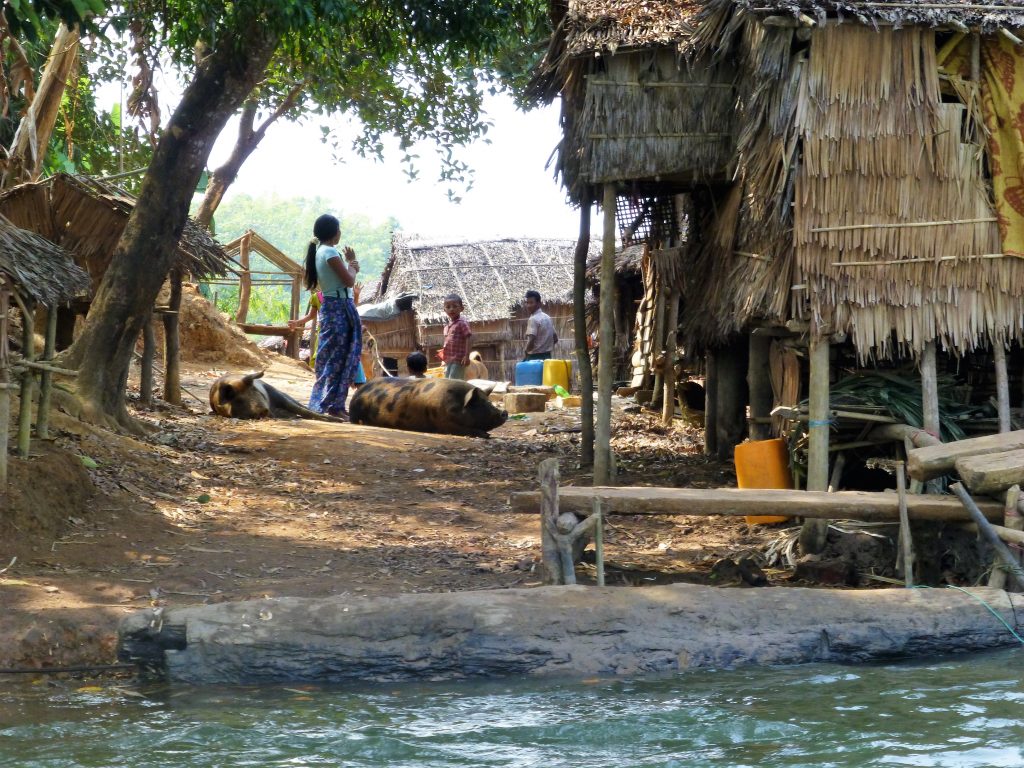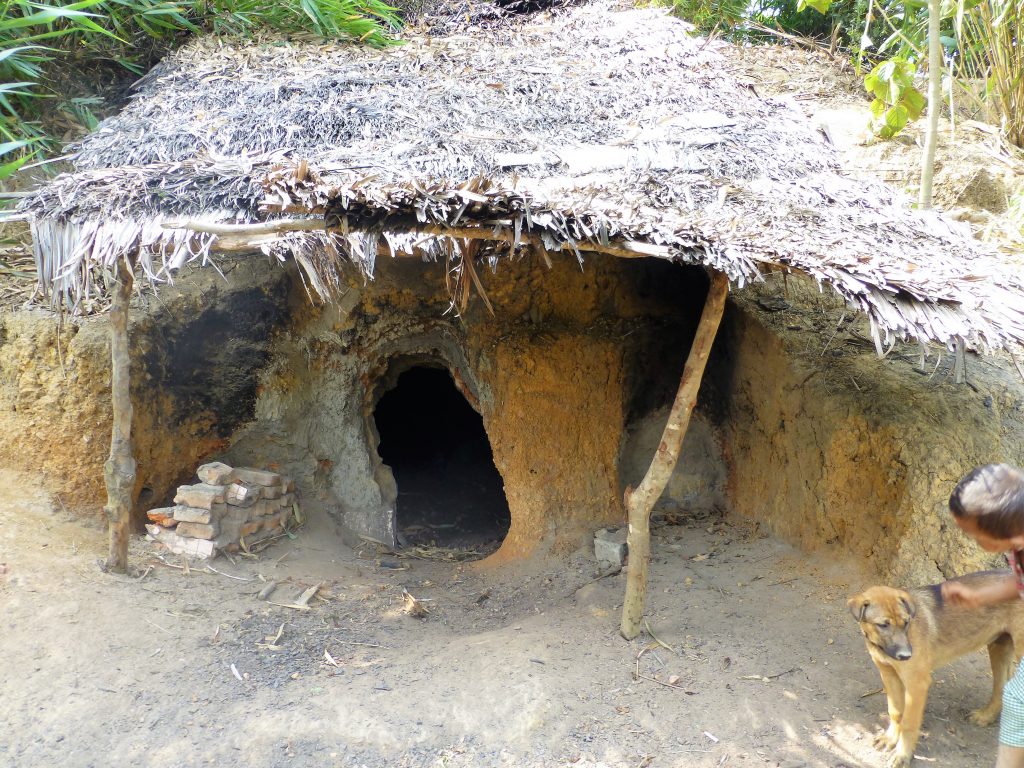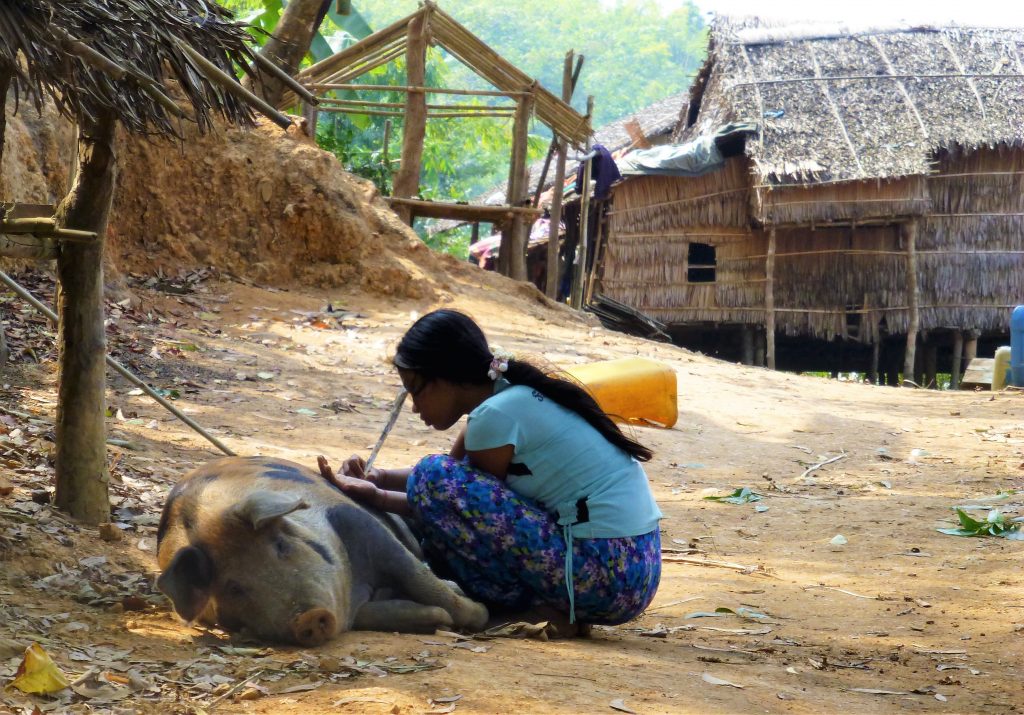 We went on to our last stop for the day.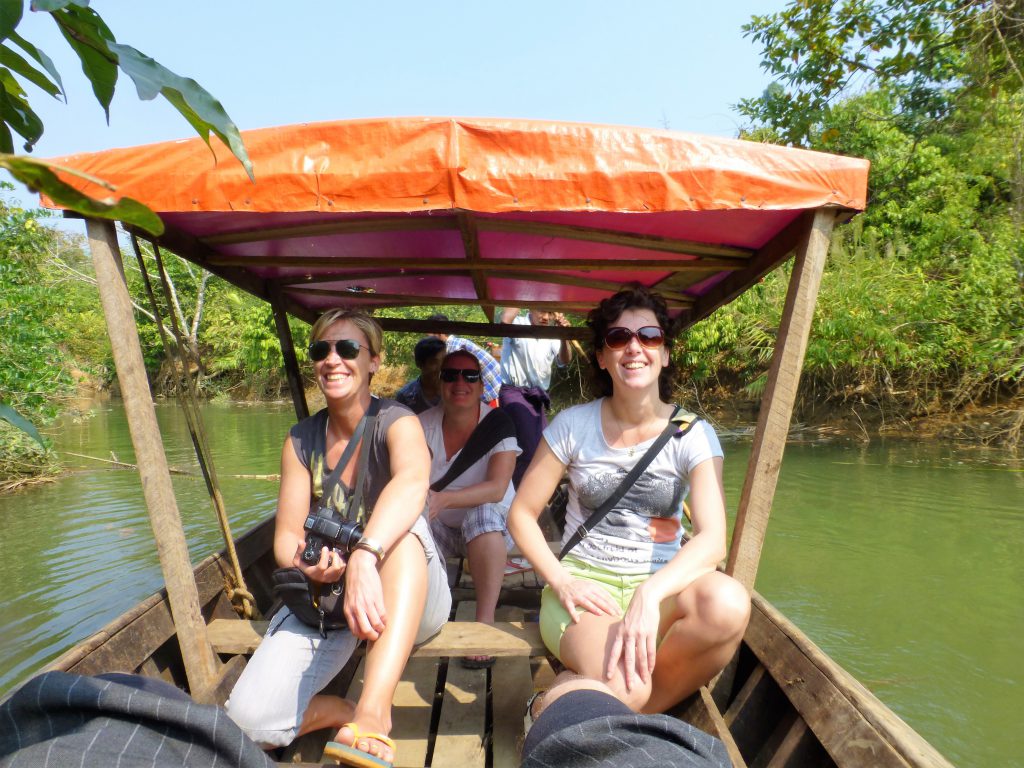 The last stop was a great viewingpoint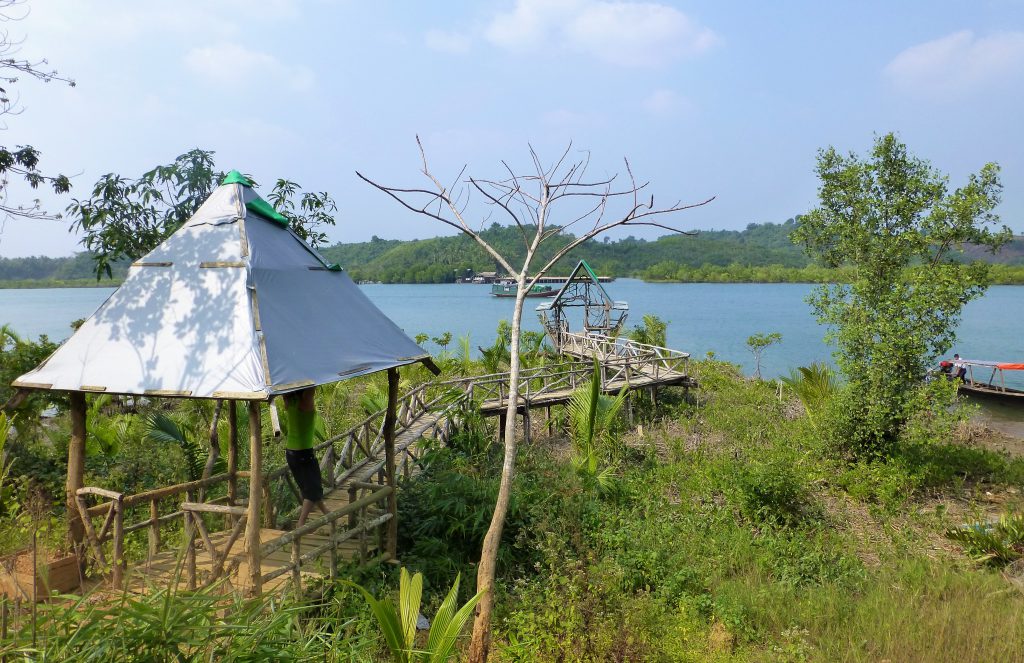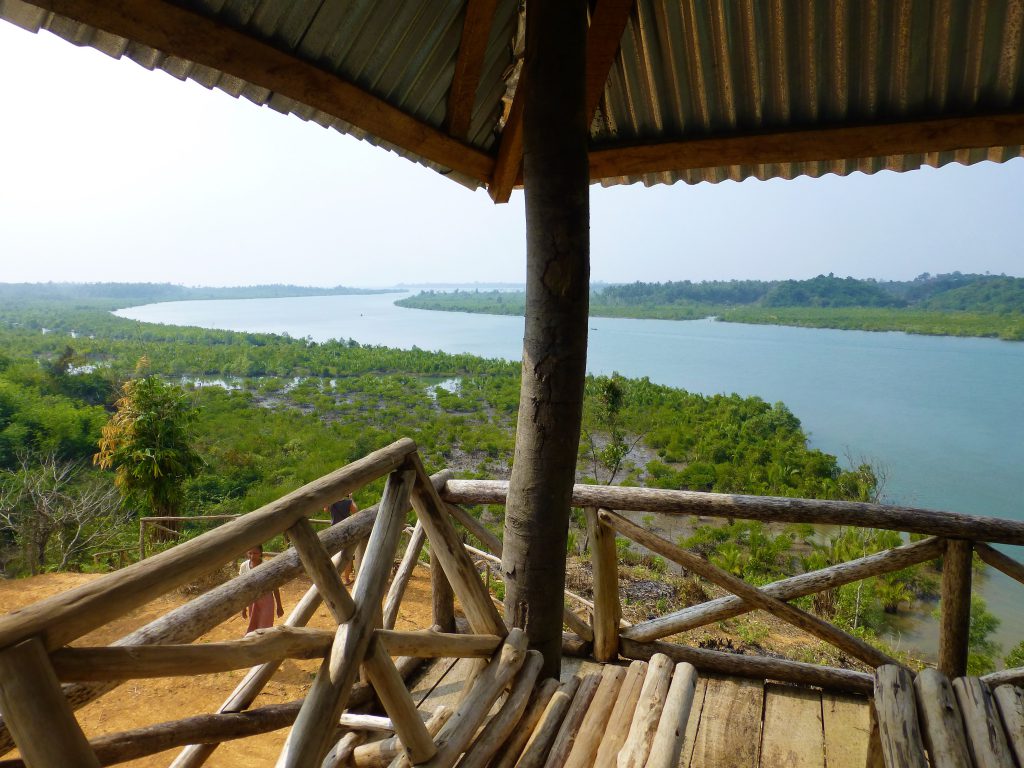 I had had a wonderful day near the town of Chaung Thar by visiting a fishing village. You walk a bit, you travel a bit by boat and you get a good idea of the surroundings of Chaung Thar and of the life of the local people here.
I stayed 4 days in Chaung Thar at the beginning of my 3 months journey in 2014. As a start of the trip it was great to get some fresh air at the beach and slowly get into the Asian rhythm!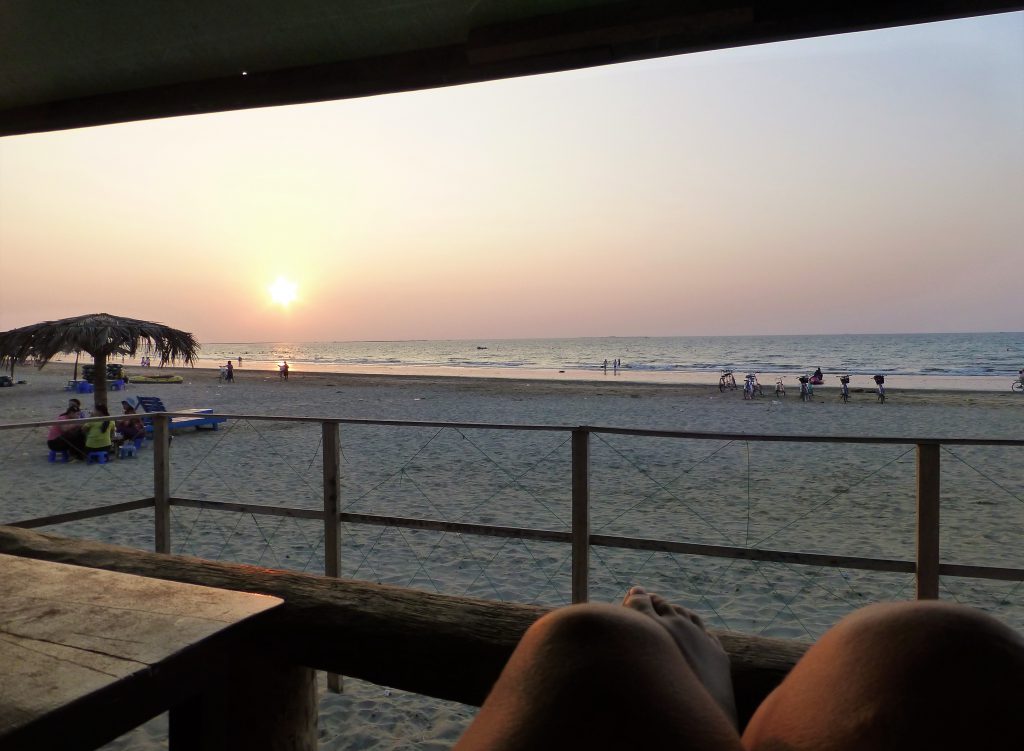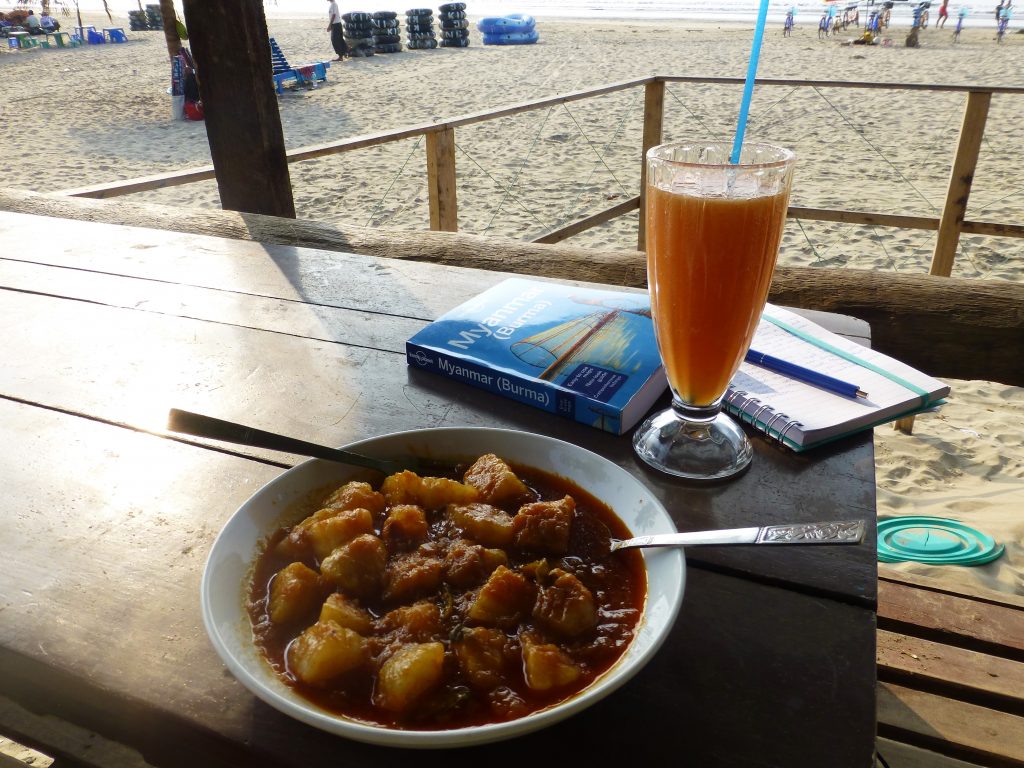 I came from Yangon (Rangoon) to Chaung Thar by local bus.
Travelling with the local bus you always have to do once…if not more often…on your journey in a country. What better way to taste the culture than to spend a day between the locals?
When I went on again I travelled via Pathein / Pyay to Bagan. I took some local buses for this as well. Because it was a long trip I spent the night in Pathein and Pyay.
Read more about how to travel by local bus 🙂

Also read about the first magical sunrise at Bagan that I experienced the day after Pyay!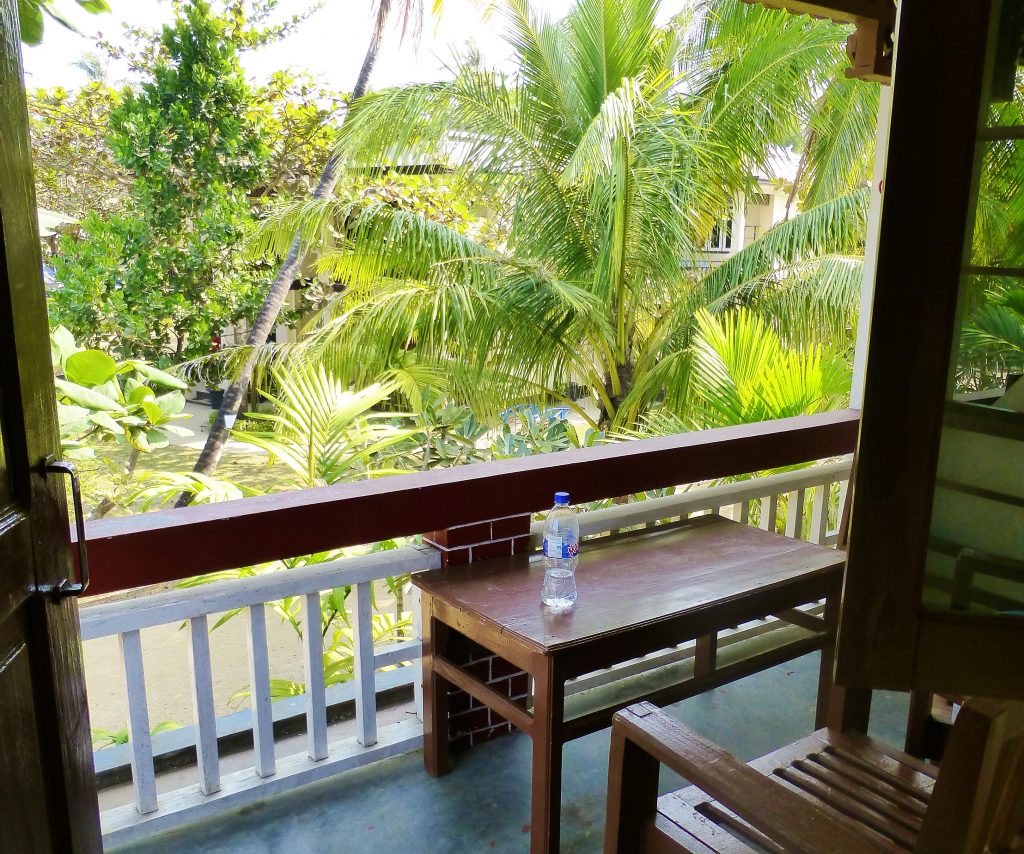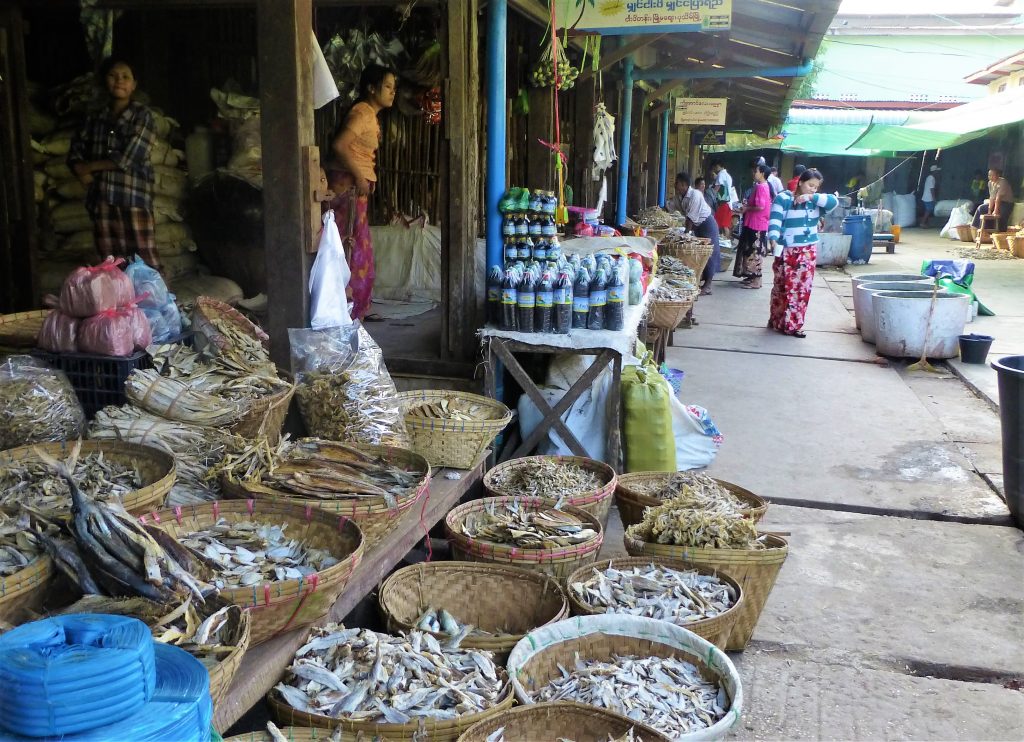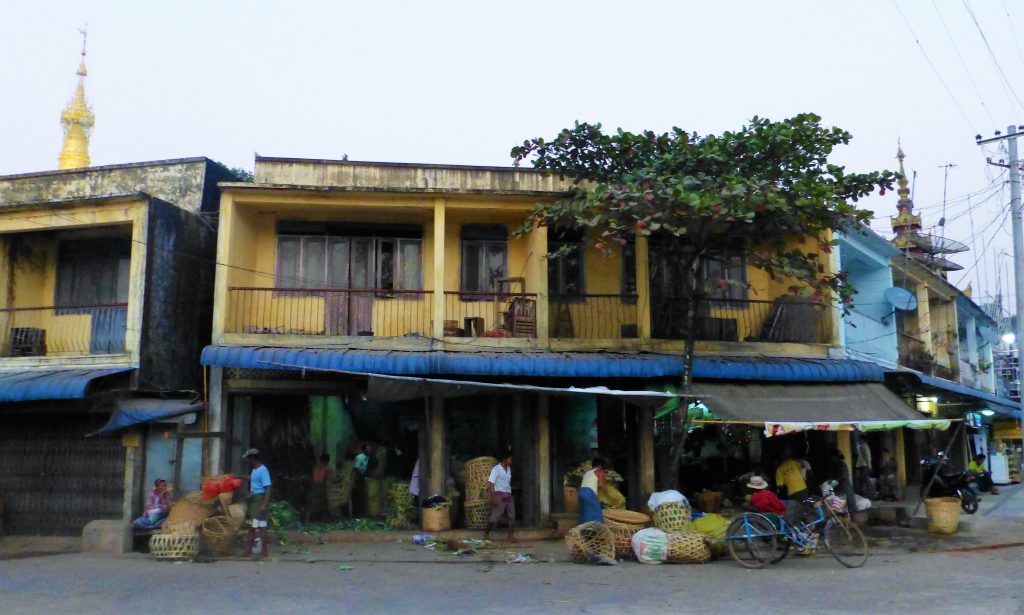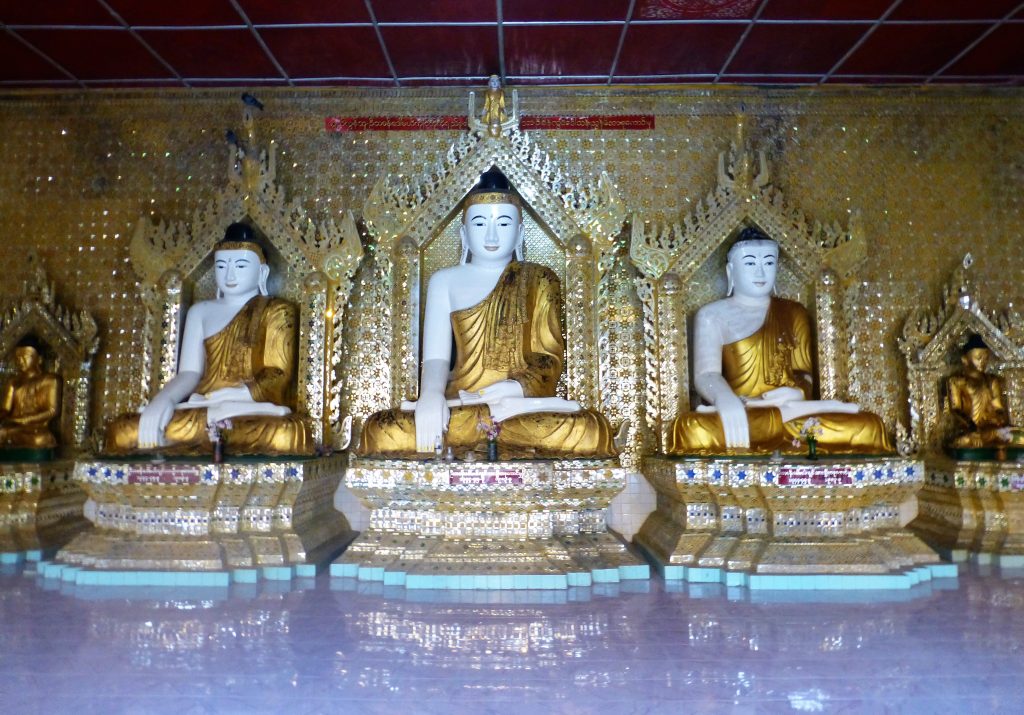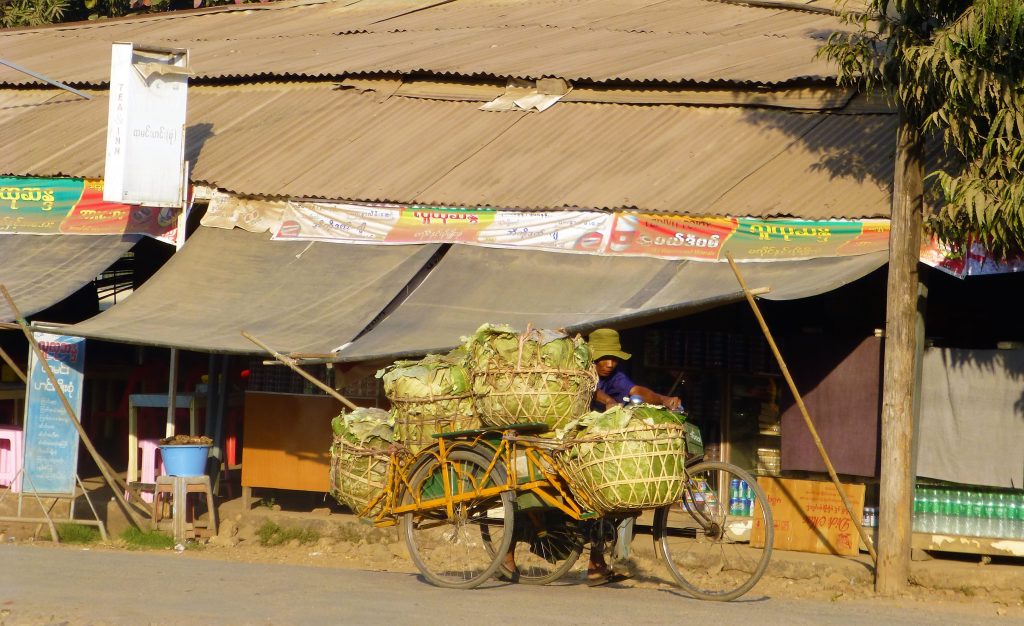 Stay in Chaung Tha & on the road (Pathein / Pyay)
In Chaung Thar I stayed at the Shwe Hin Thar Hotel. Quiet hotel and right on the beach. I had a nice, neat room there and enjoyed their restaurant on the beach.
In Pathein I stayed at Taan Taan Ta Guesthouse. Here I explored the area and went to the local market and the beautiful Shwemokthaw Pagoda.
In Pyay I booked a night at the Lucky Dragon Hotel where they also had a swimming pool and so I paid a little more. After 2 bus trips I thought I had earned it 🙂 So I didn't really visit anything in Pyay either.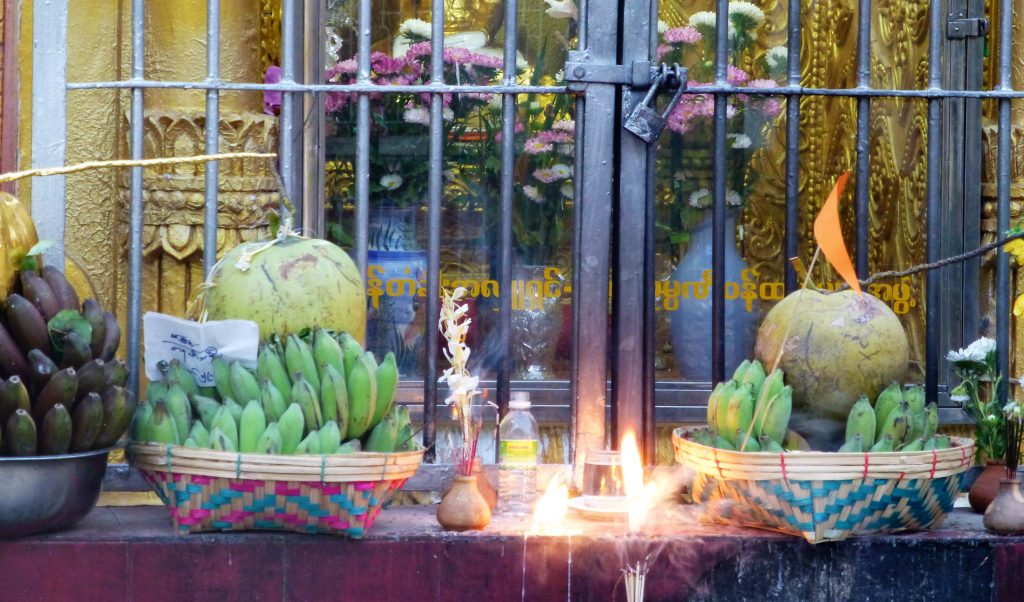 Did you like this blog?
Would you share it for me on your channels?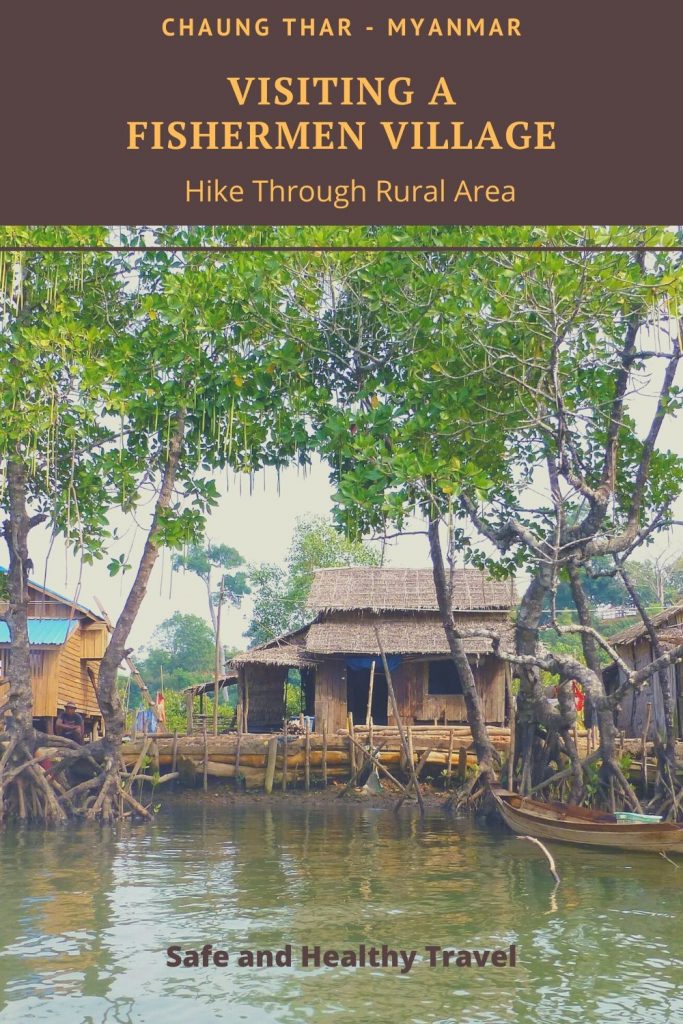 Want to see more about my Myanmar travels?
Climbing the 700 Steps of Mt Popa – Bagan
The Famous Legrowers of Inle Lake
2 Day / 1 Night Trekking near Hsipaw
The Famous U-Bein Brigde – Amapura
And do read some of my anti theft tips for your day bag!
I hope you love this world as much as I do!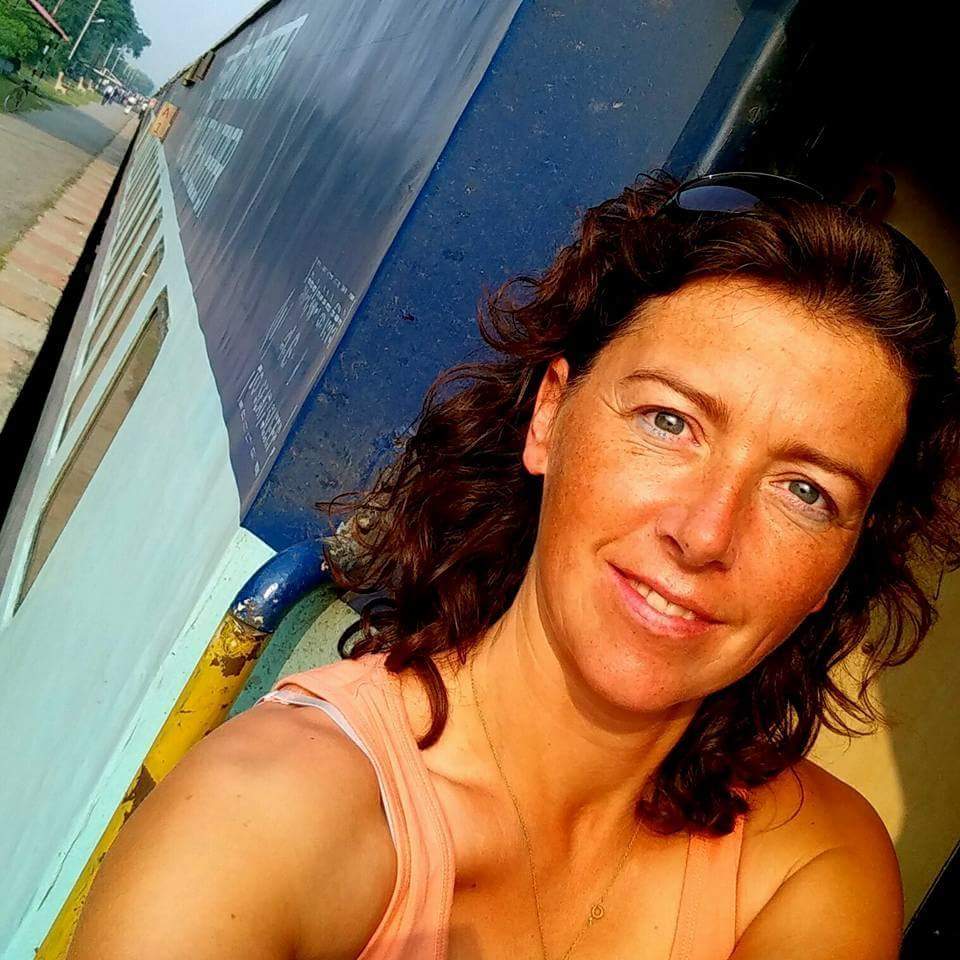 Jacomijn is een politieagent uit Nederland die jou graag laat zien hoe je veilig, actief en gezond de wereld kan over reizen. Safe and Healthy travel is a MUST