Having a flat tire with your tricycle, Moalboal – Phillipines
|
I took a tricycle to the Kawasan Falls near Moalboal in The Phillipines. While we were driving there I didn't felt anything but I saw that the driver did. I couldn't get what the problem was untill he stopped at a shop near the street. The shop was in the middle of nowhere and no one would stop there unless you got a problem with your vehicle.

Soon it became clear to me. He was looking at his front tire….I looked at it too….it was totally flat…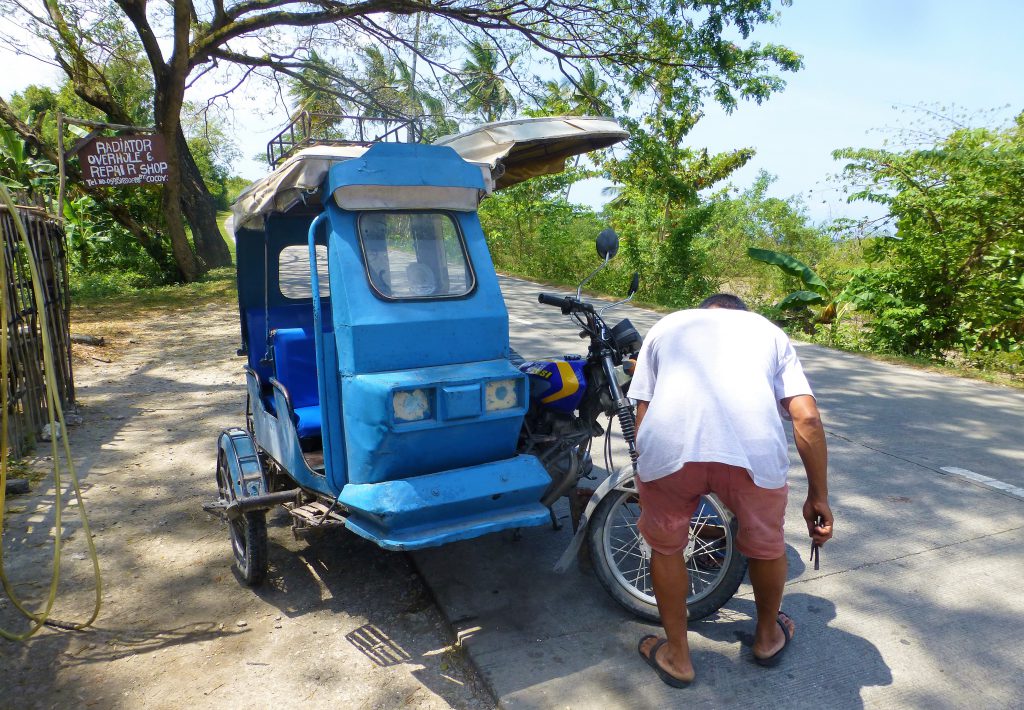 Having a flat tire with your tricycle
Moalboal – Phillipines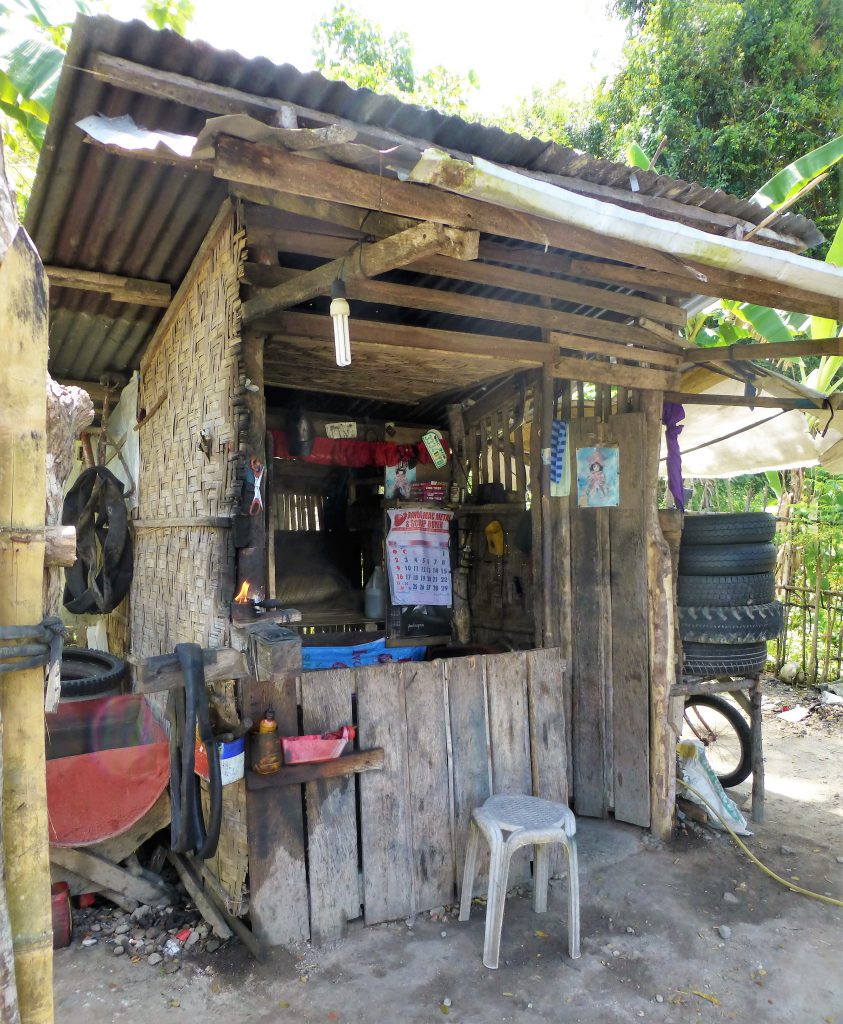 He summoned me to get out of the tricycle. He had to put a piece of wood underneath it to get the tire off the road so he could get a good look at it. As soon as we stopped near the shop the man who owned the shop came to us. He immediatly saw what he had to do and got his things out of the shop to start on fixing the problem.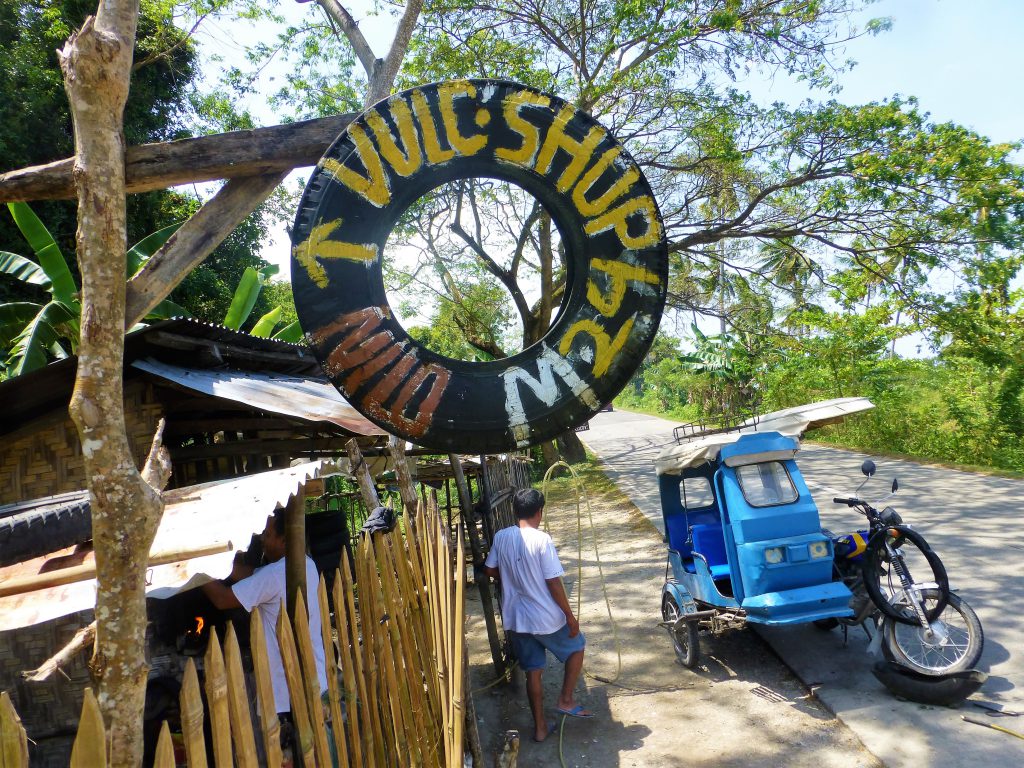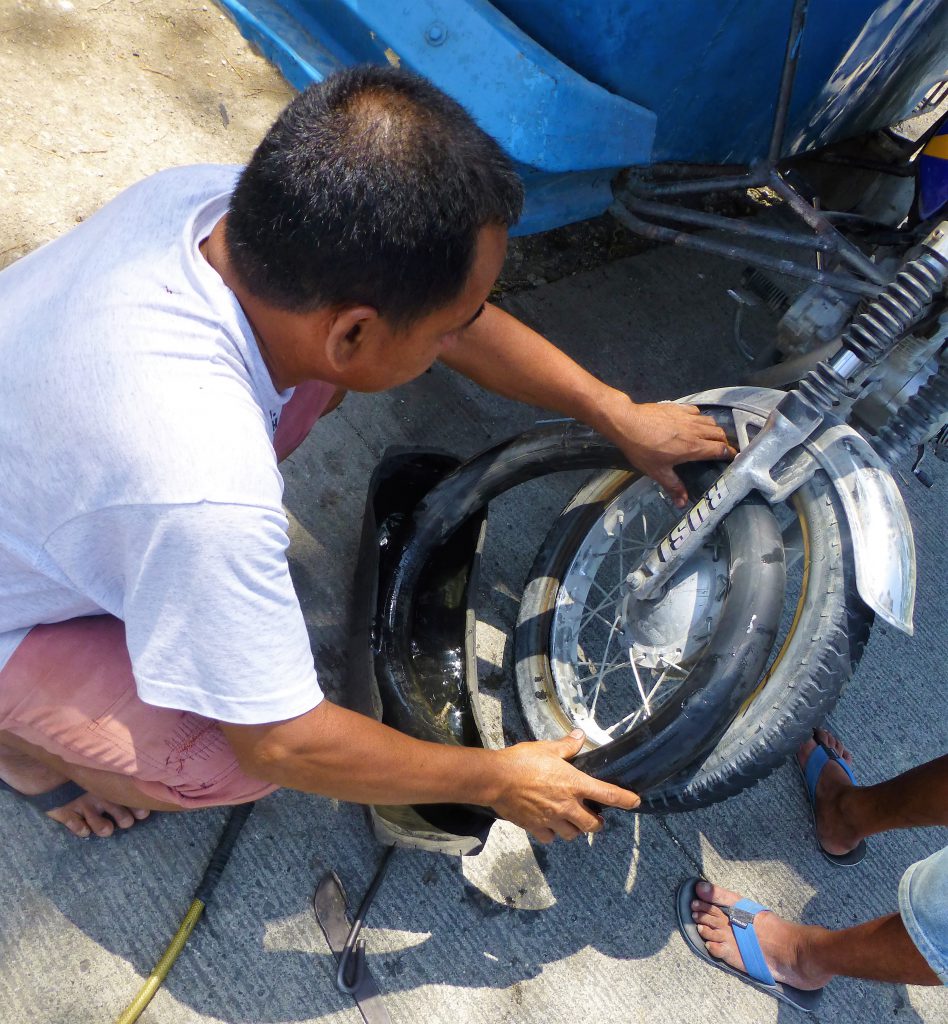 The things he needed weren't from this time and age I think. I really was surprised to see what he got out of his shop. In no time he was ready to find the hole in the innertube. He had a piece of a big truck tire and in there he had water. (Asian use truck tire for more things like garbage-bin, cock-house, trying to get more pictures of those :))

He used that to soak the innertire while he filled it with air. In seconds he found the hole, but he checked the whole tire just in case there was a second one.
Having a flat tire with your tricycle
Moalboal – Phillipines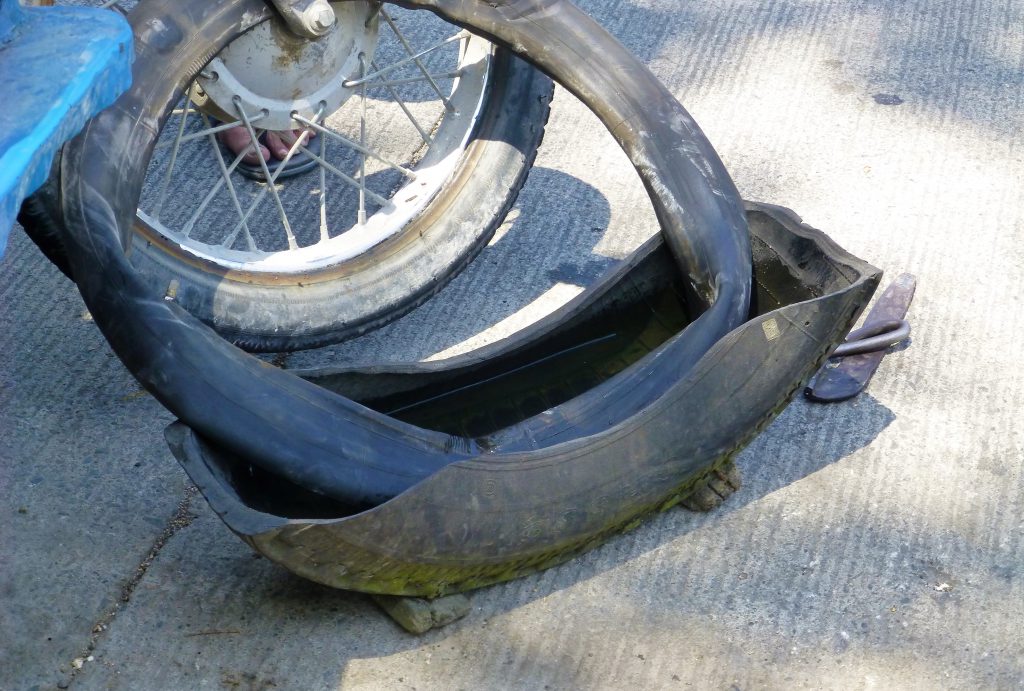 And then I saw something burning inside his shop.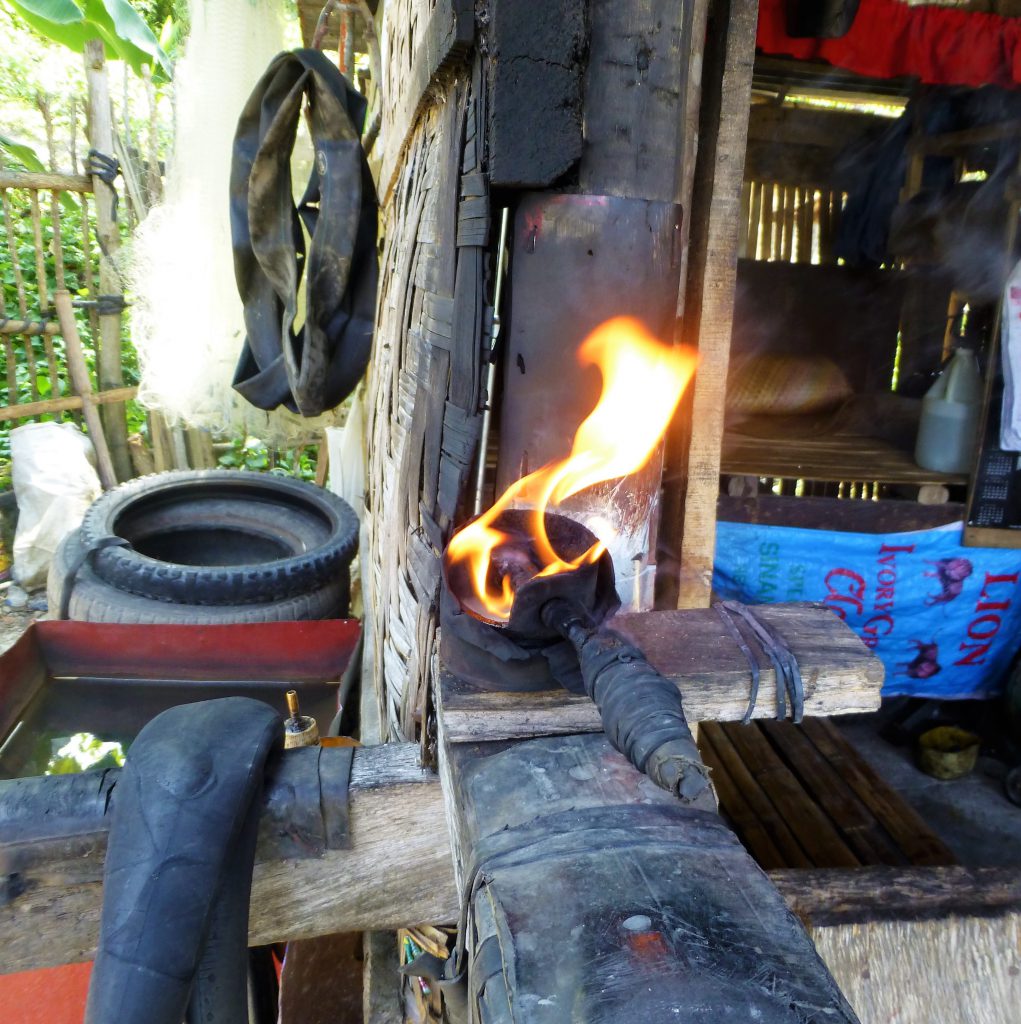 Don't know what it was but he got it out of the shop en pressed it on the innertube. He got it on there real tight and heated the tire for a while. I didn't saw what he put under there but when he got it off I saw that the hole was fixed.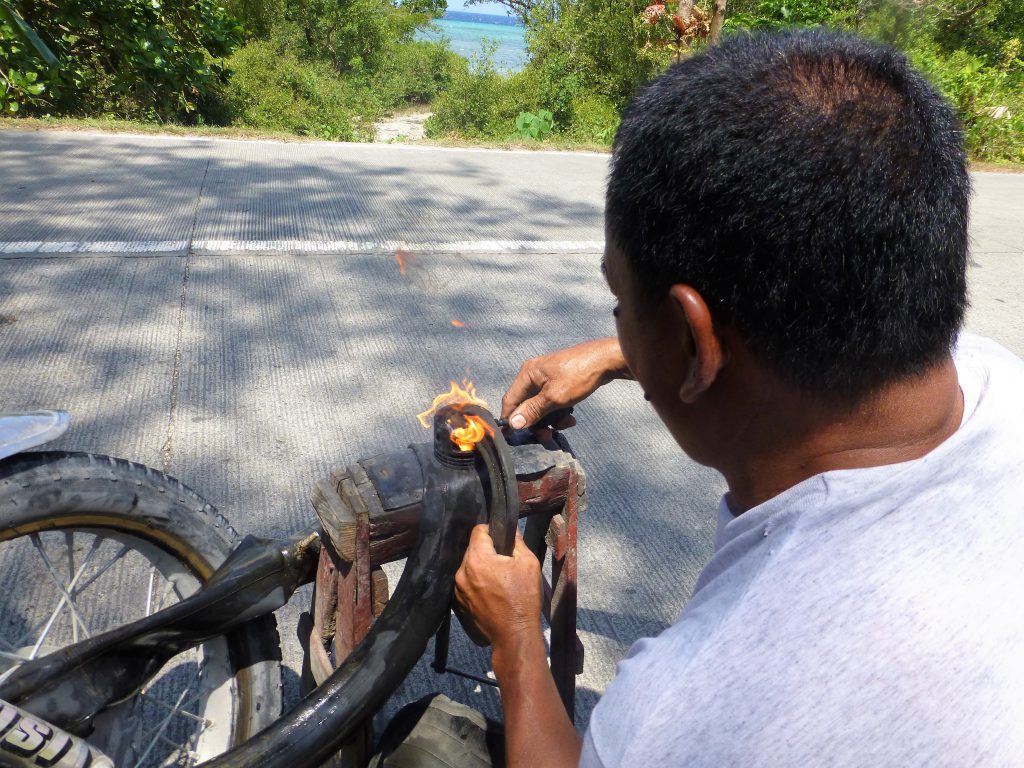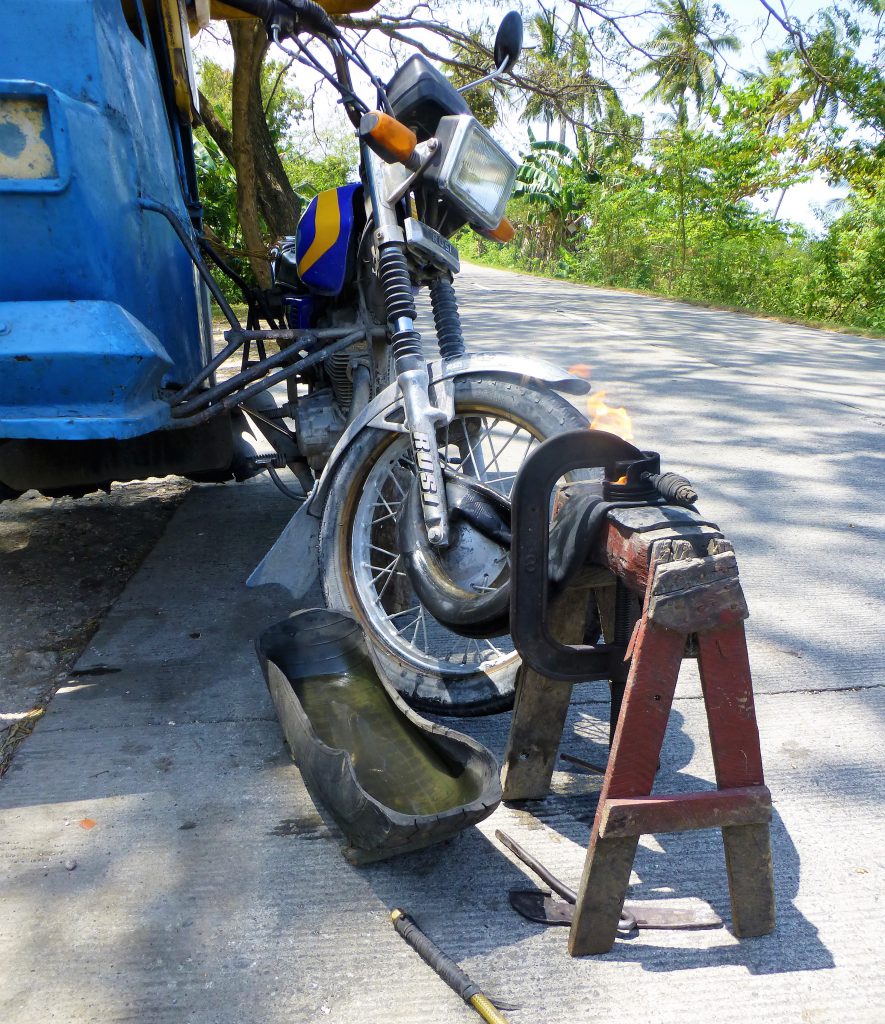 He cleaned it with water and I could see a newly repaired piece on the tire and there was a letter ingraved in it, the M. Probably his trademark?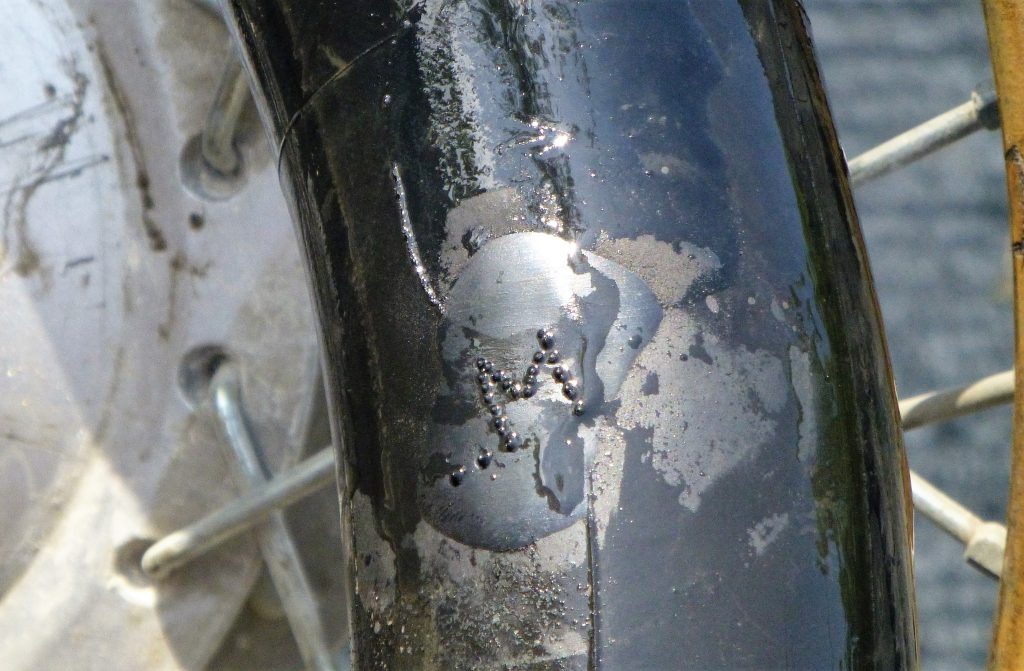 I thought it was great to see how they fix this in a couple of minutes just on the side of the road, in the middle of nowhere.

It costed 30 Peso…
The tricycle driver asked me to pay him upfront because he hadn't the money to pay the man for fixing his tire 🙂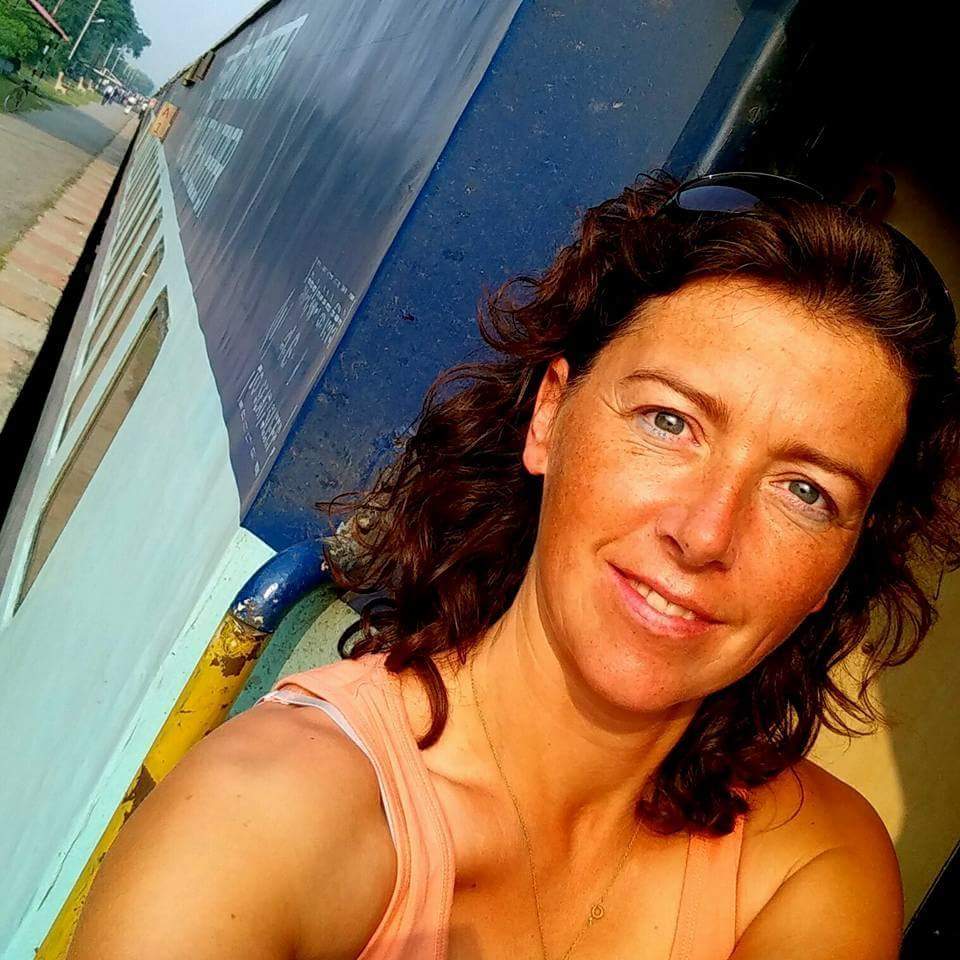 Jacomijn is een politieagent uit Nederland die jou graag laat zien hoe je veilig, actief en gezond de wereld kan over reizen. Safe and Healthy travel is a MUST