The Highlights of my Journey Through Myanmar
I visited the beautiful Asian country of Myanmar and still have the best memories about that time. I took my first multiple day trip while traveling solo. It was walking through the countryside of the Shan State….It was just the best! I loved the local way of traveling I did here. It was my second long trip, in total I went away for 3 months and started my journey in Myanmar.
See the highlights of my journey through Myanmar!!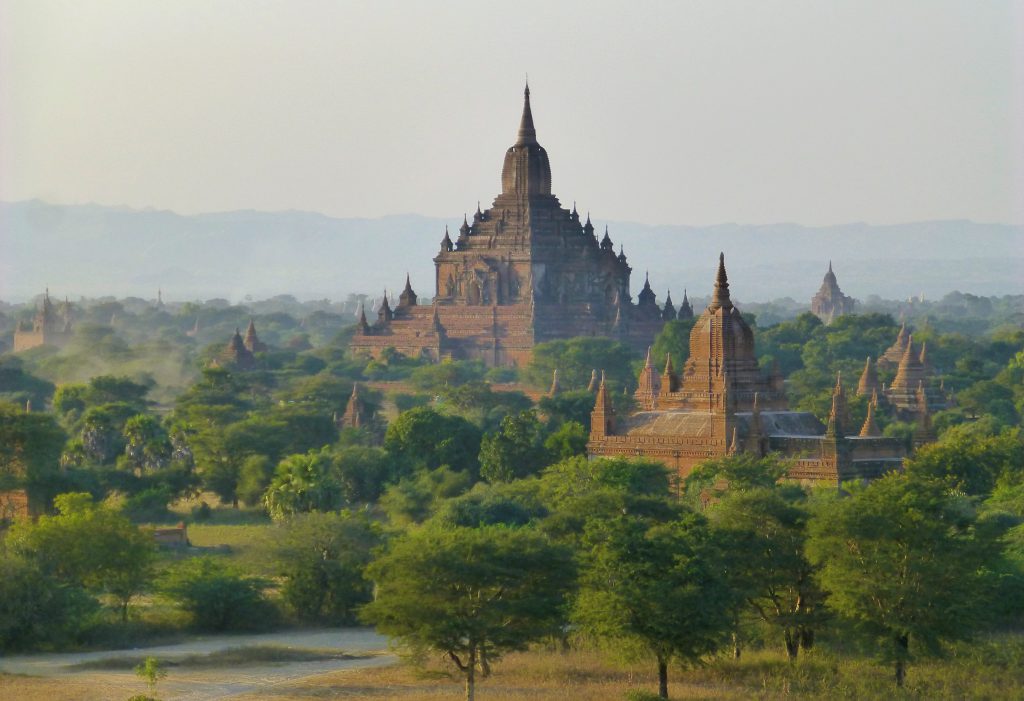 Bagan, Myanmar
This post is also available in Dutch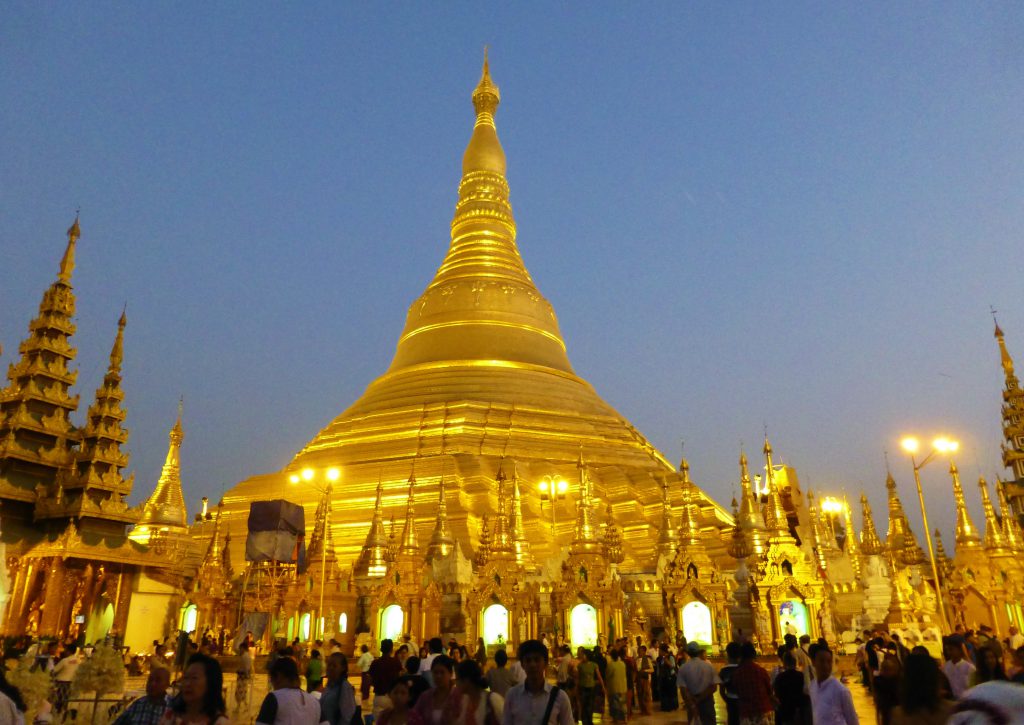 Shwedagon Pagoda, Yangoon
I went on an 3 week journey through Myanmar. I had seen pictures of Bagan and that was the main reason why I wanted  to start my 3 months journey in that country.
Journey Through Myanmar

If you want to travel to Myanmar you have to go flying in and flying out. That already has changed, so I heard, but when I was preparing  my trip that was still ruling. That's why I had to start in Yangoon and also end my trip in Yangoon.

First day I had a tour around Yangoon, a young man took me on this trip. He was a student and earned some extra money like this. We ofcourse went  to the great Shwedagon Pagoda. We saw the sunset, well….the  sunset… You couldn't see the sun setting but you could see the reflections on the big pagoda. It gave the bright golden pagoda a glowing vibe. I had a great feeling standing there, my first day back in Asia. Enjoying this sight with hundreds of locals and tourists.
In my mind I see the sunrise and the sunset of Bagan over and over again.

This really was the highlight of this journey. What a great feeling you get standing on top of a temple and overlooking hundreds of pagodas and seeing the sun rising the horizon. It was great, I felt overwhelming seeing the beauty of that place.

Journey Through Myanmar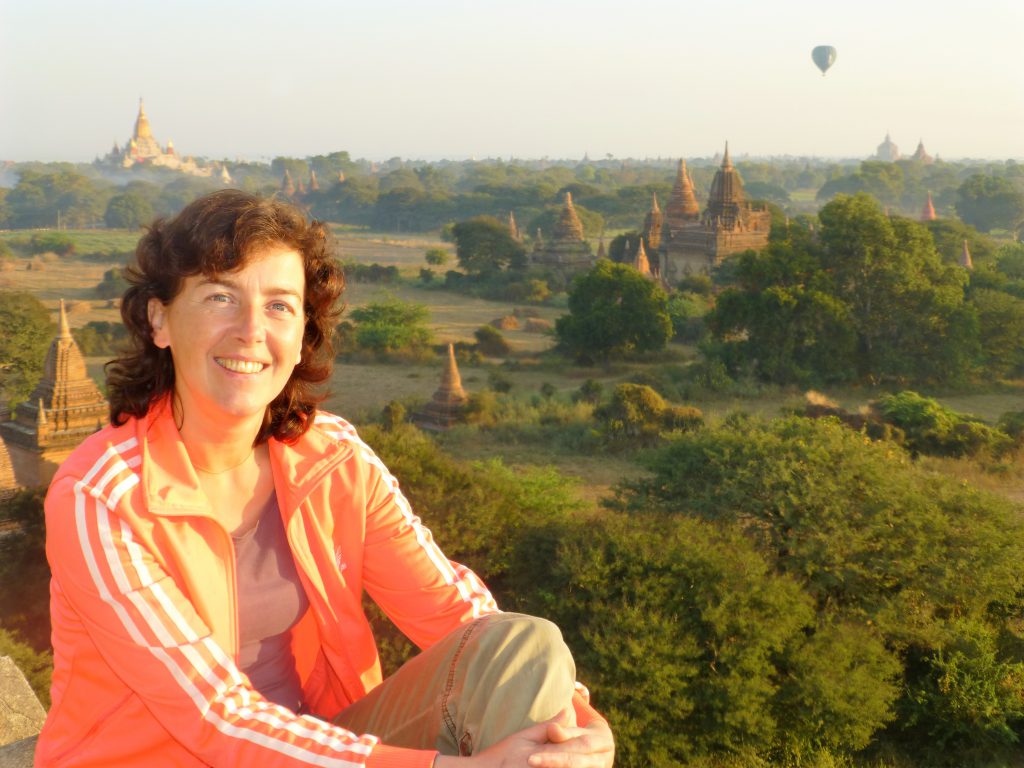 Enjoying the Sunrise in Bagan!!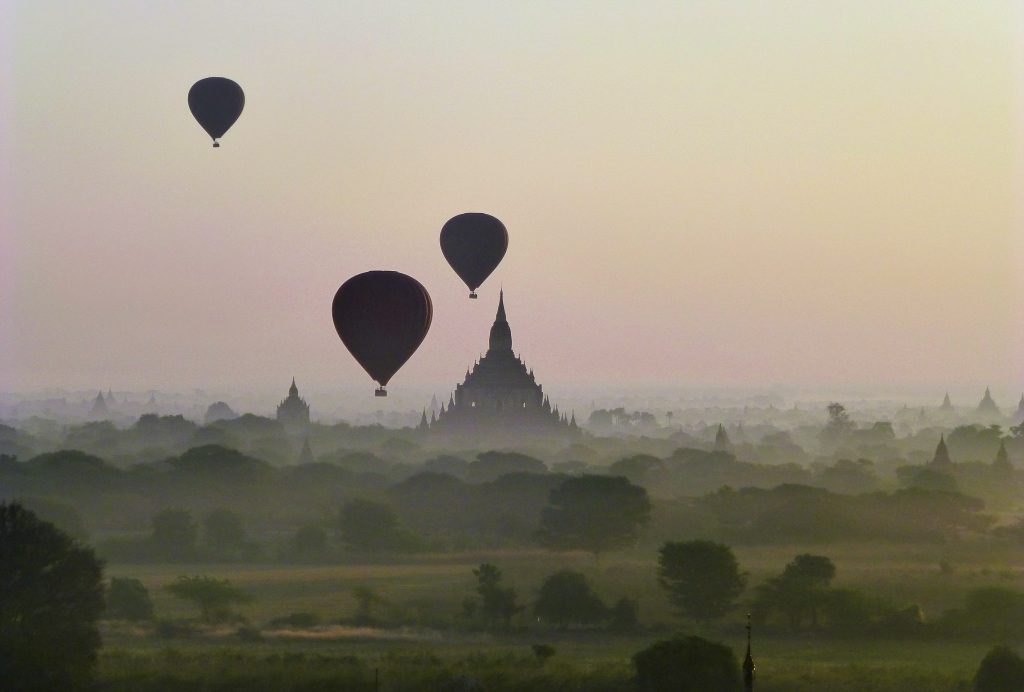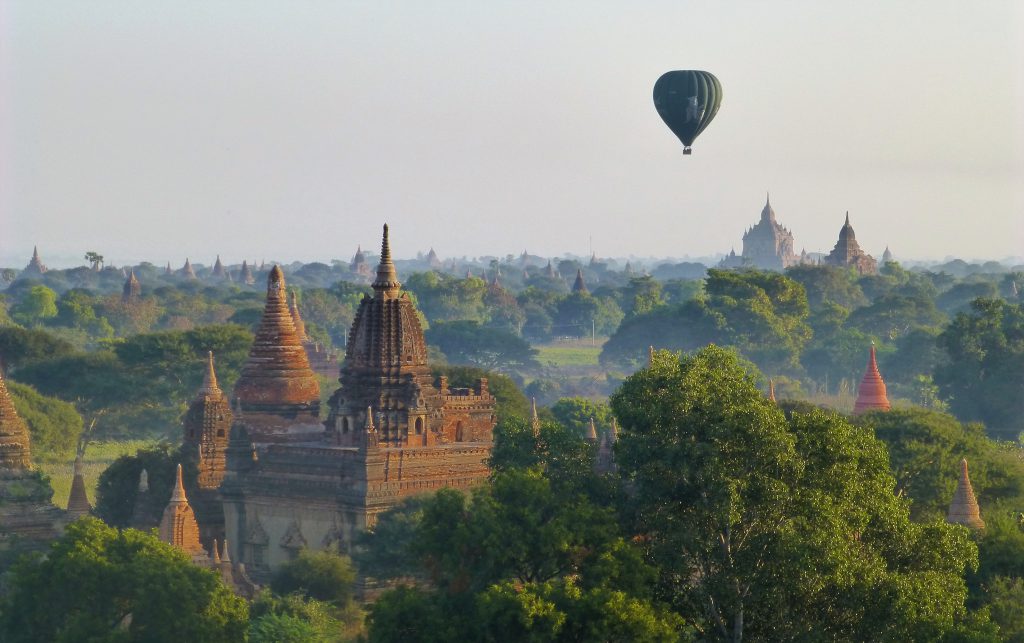 I also liked the way of traveling in Myanmar. Most of my traveldays were in localbuses. They were mostly packed with rice and other products so your feet wouldn't touch the floor. Very uncomfortable  you might think. Well lucky me, I'm flexible and can sit for hours with my feet crossed or with my ancles under my bottom 🙂

I haven't got many pictures of the buses but they were great. One of my first trips the bus broke and it was pushed and eventually it started running again.  We all went out of the bus and helped pushing and helping.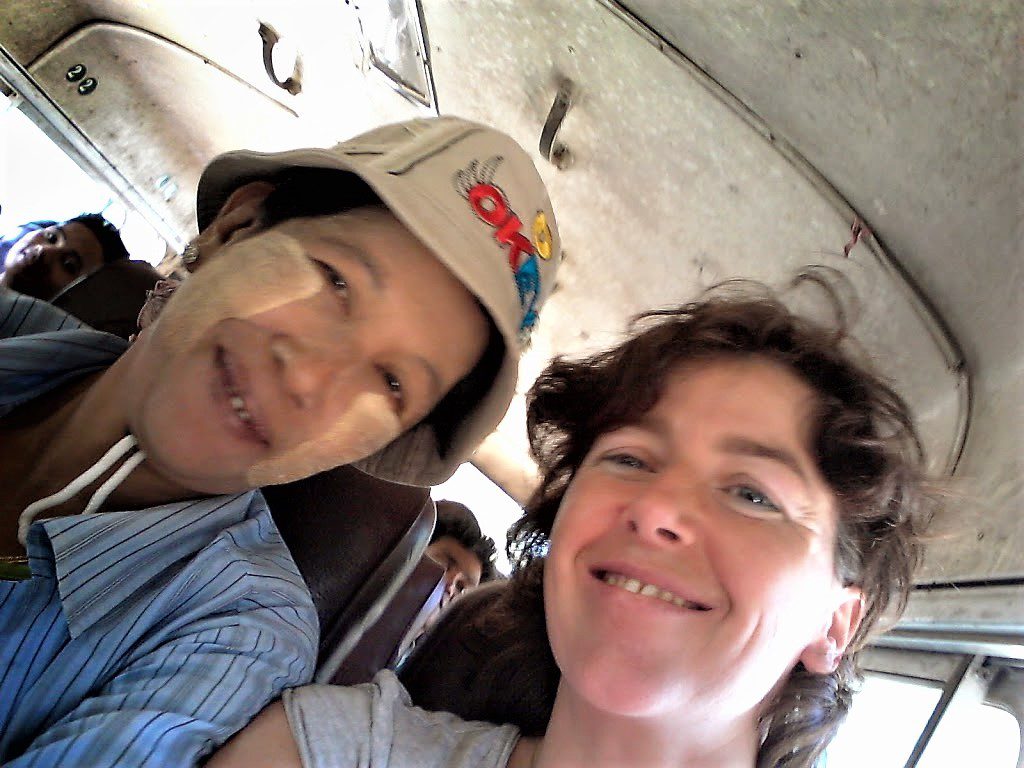 Selfie with my neighbour in the bus, isn't that great?
Even though the pic is not sharp…I love this picture!!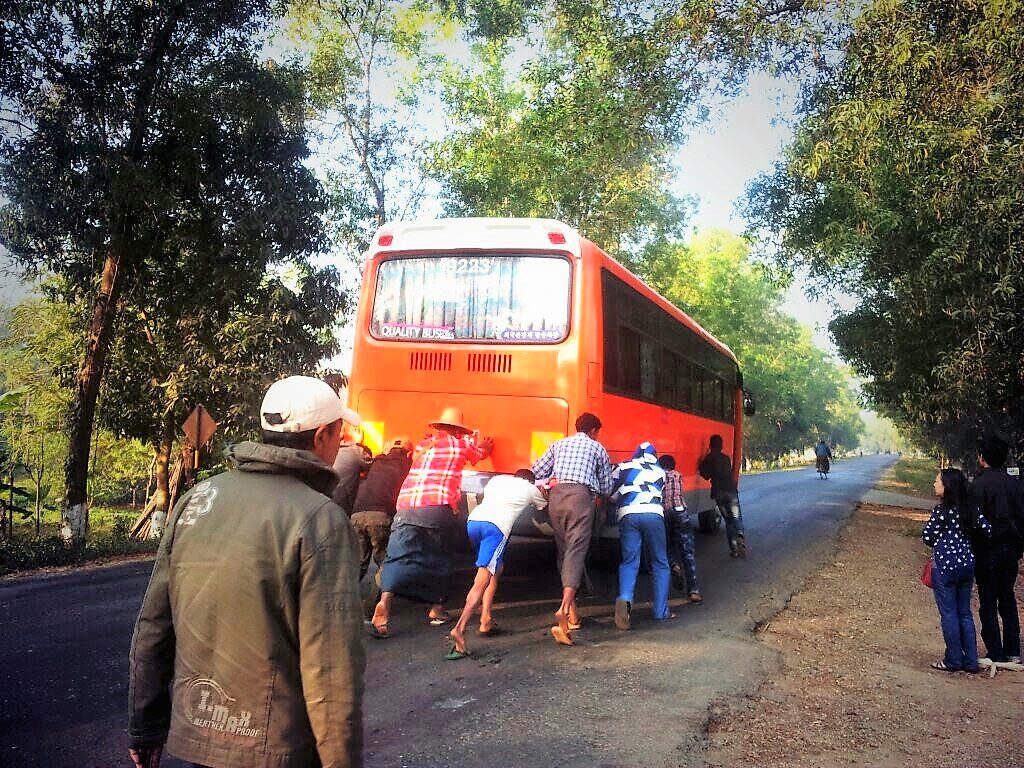 It often happens… The bus stops working, everybody gets out and helps a hand!!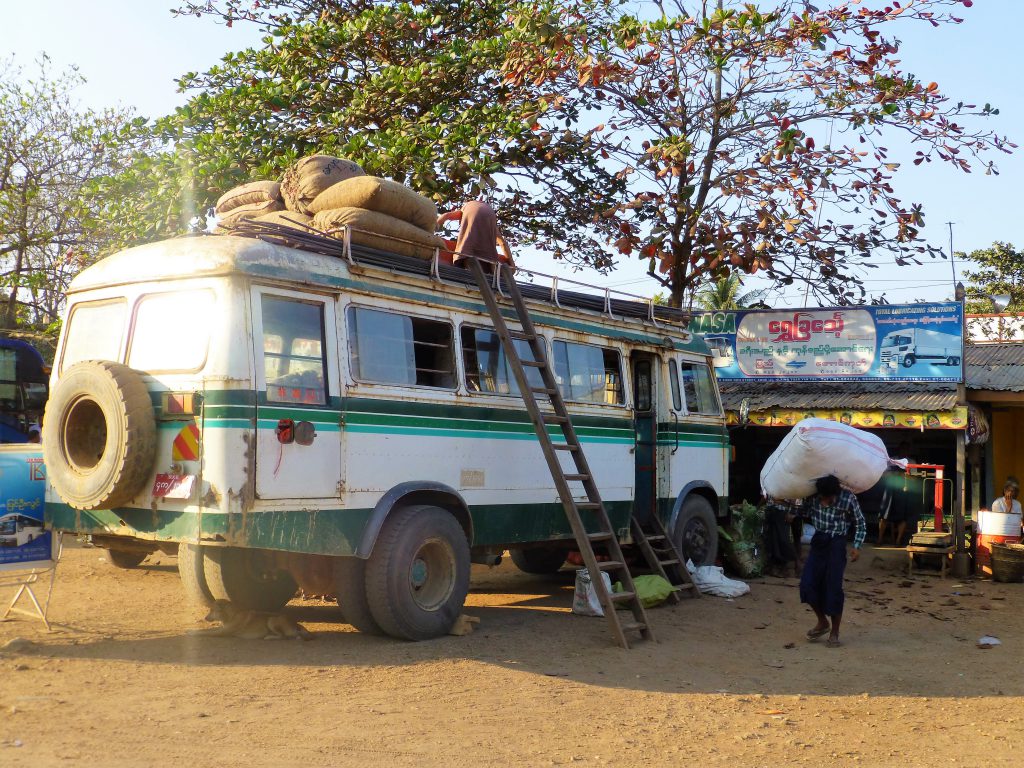 They were going on for ages…packing the bus inside…and outside 🙂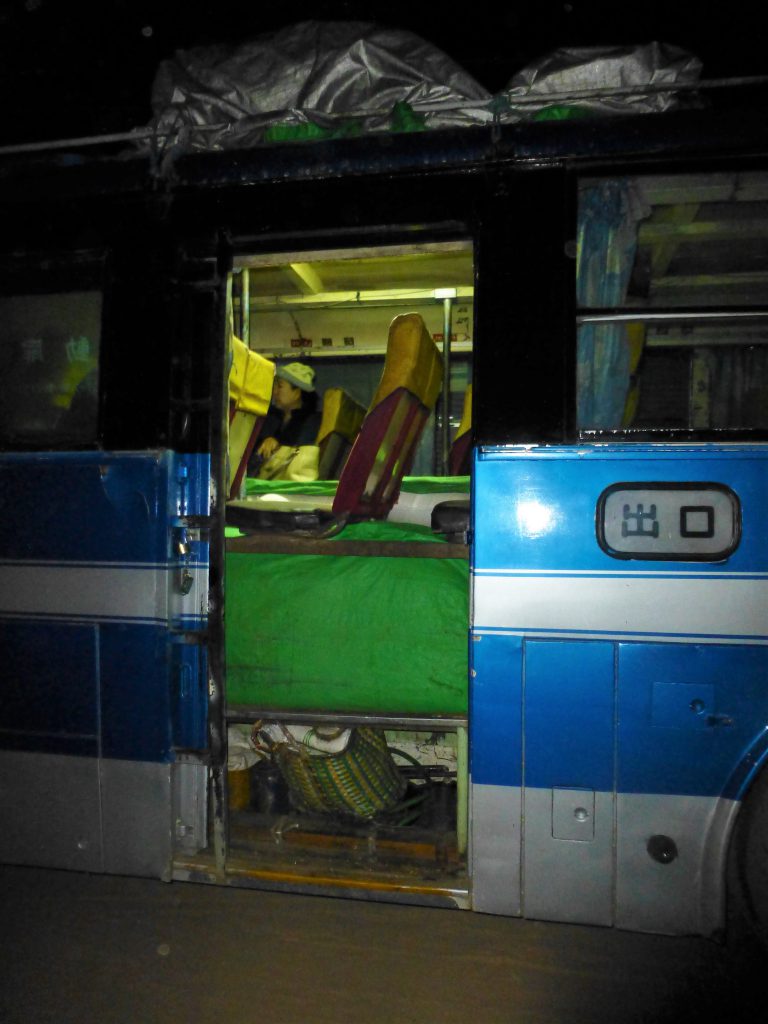 Leaving early morning in a fully packed bus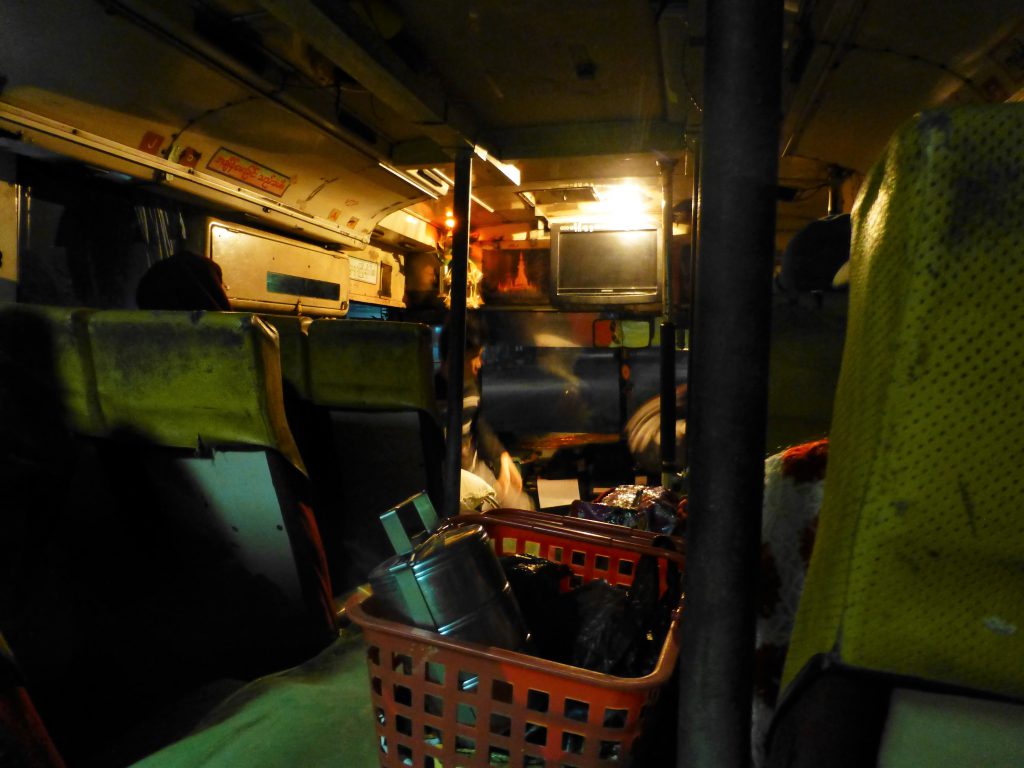 Yeah…the inside was as fully packed as it looked from the outisde…
Near Hsipaw I did a trekking into the Shan State. It was hot, it was heavy (mostly for my feet because my shoes weren't the best for walking those distances) but it was great!!
We slept in a small building made of plaited mat of some kind. It was not closed, the upper side was open to air…and animals 🙂
In the nighttime it will get cold in Myanmar, in the middle of the day it will be 30 degrees but at night it can lower to 15 degrees or less. But that is why there were more than enough blankets.
Journey Through Myanmar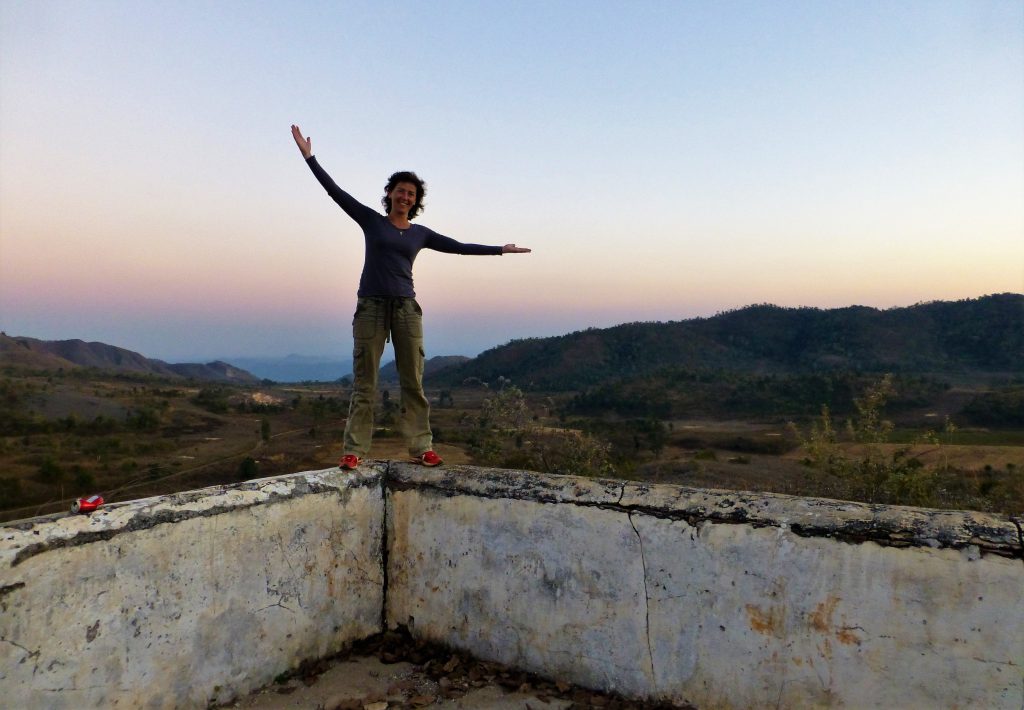 On top of the 'Shan State' World!!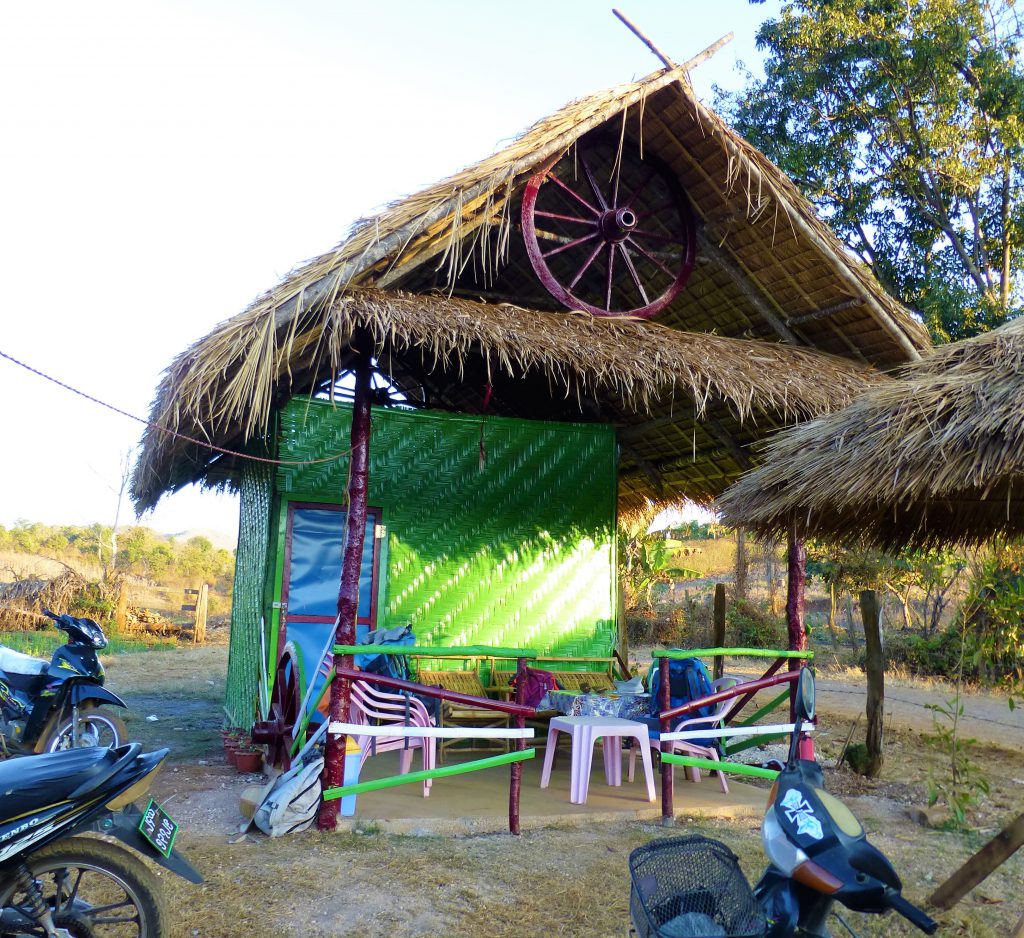 Our accommodation for the night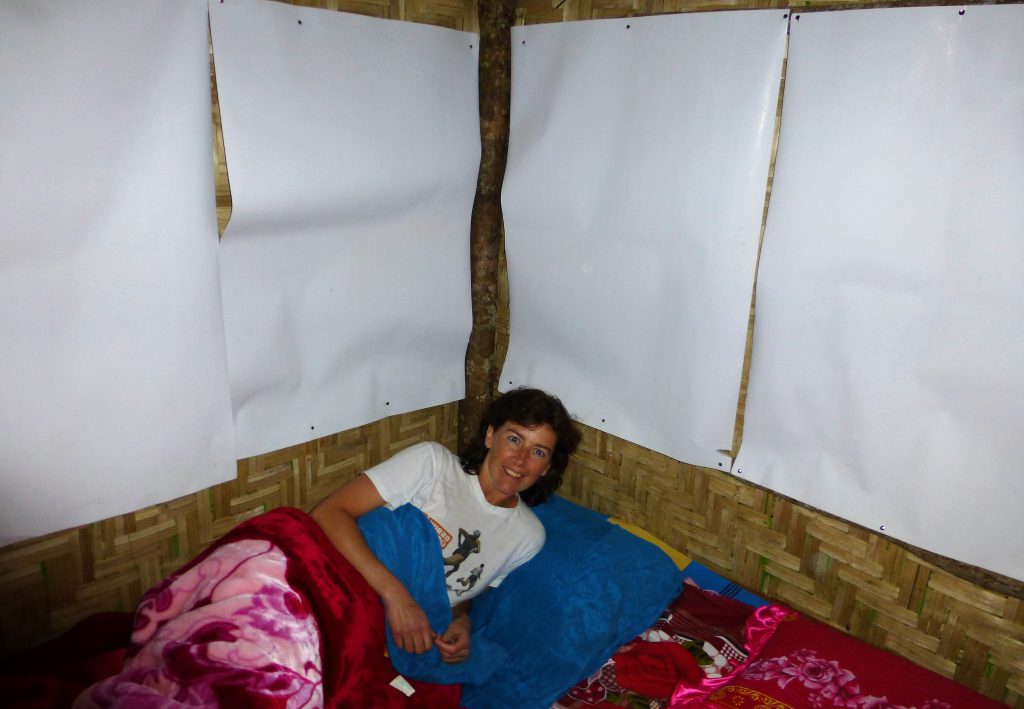 Walking the longest and oldest teak wood brigde in the world is also among the highlights of my journey. It is 2 km long and not only tourist are walking there but many young women and men are walking from the one end to the other. Talking to eachother, meeting eachother and enjoying the sunset over the lake.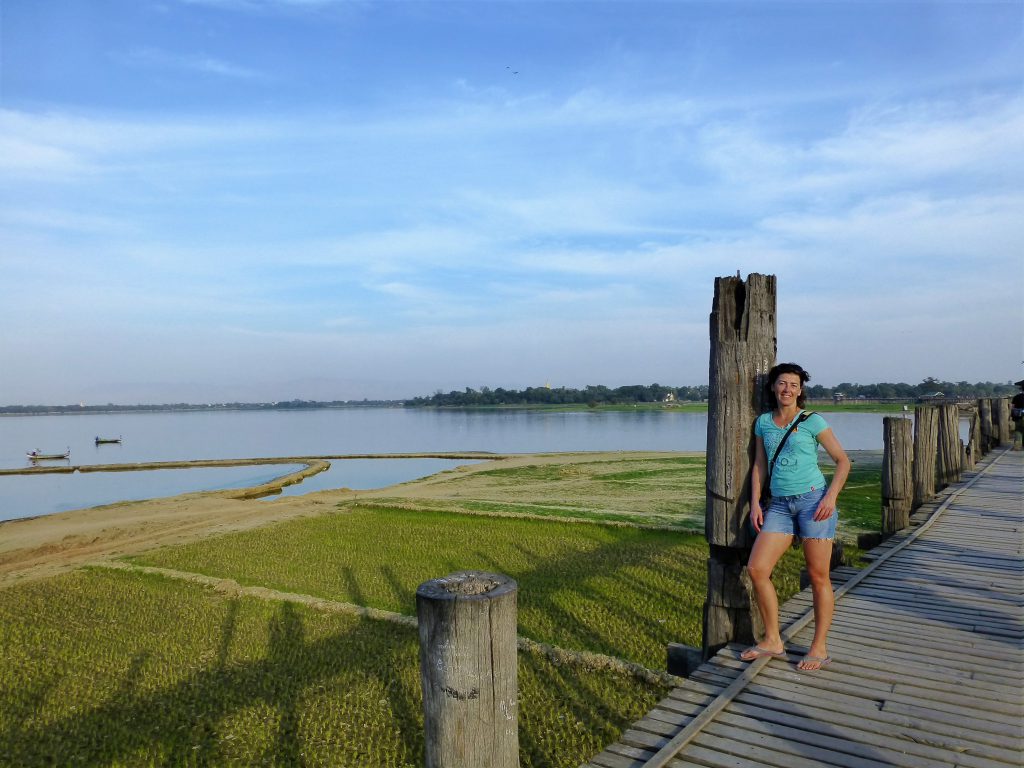 U Bein Brigde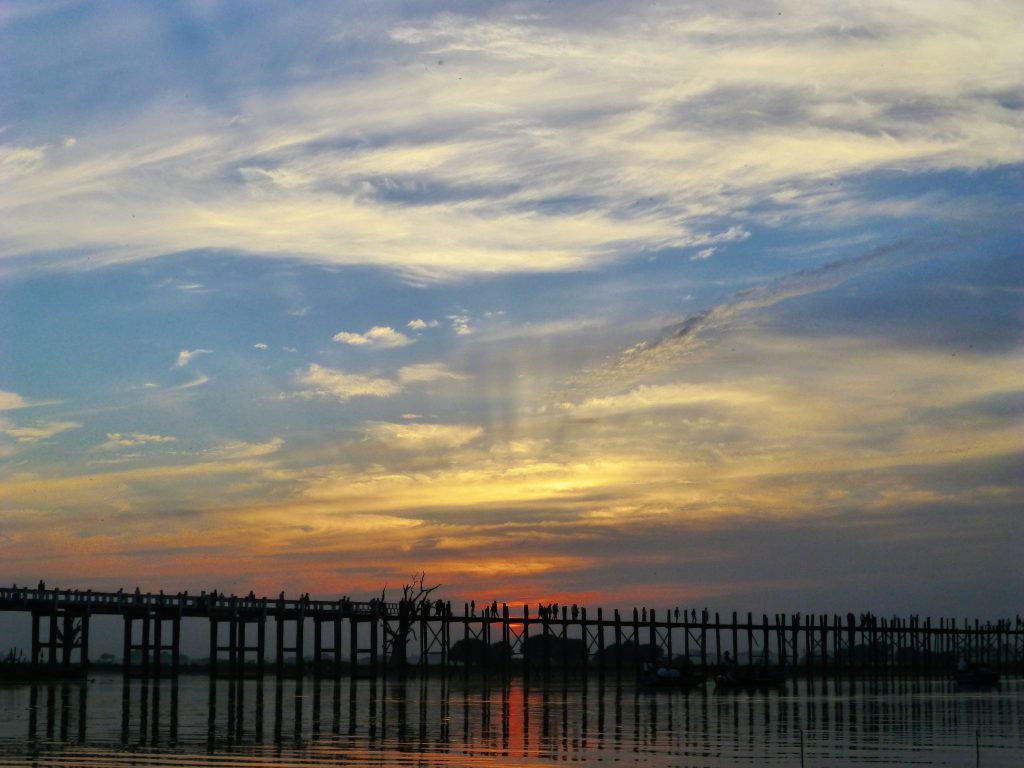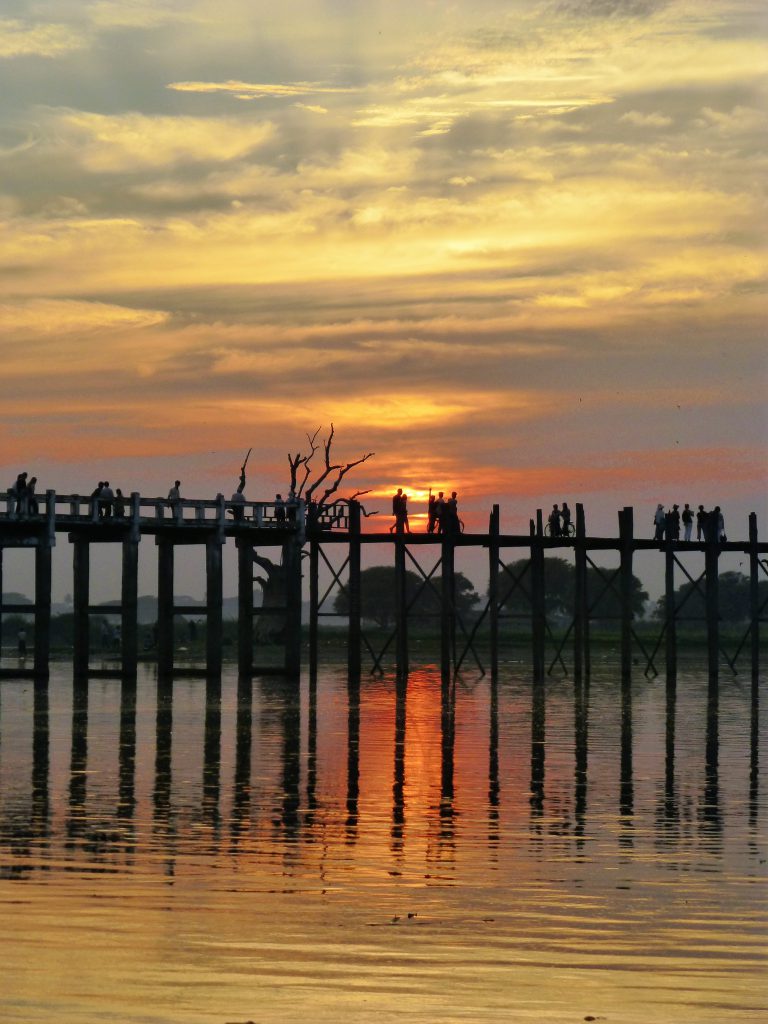 And there is this other famous lake! Inle Lake, they have the famous legrowers. What a great sighting that was. It is something that you will see nowhere else in the world. It was great finally seeing the fishermen doing what I had seen on so many photos on the web. What a great way to fish, keeping both hands free to work!!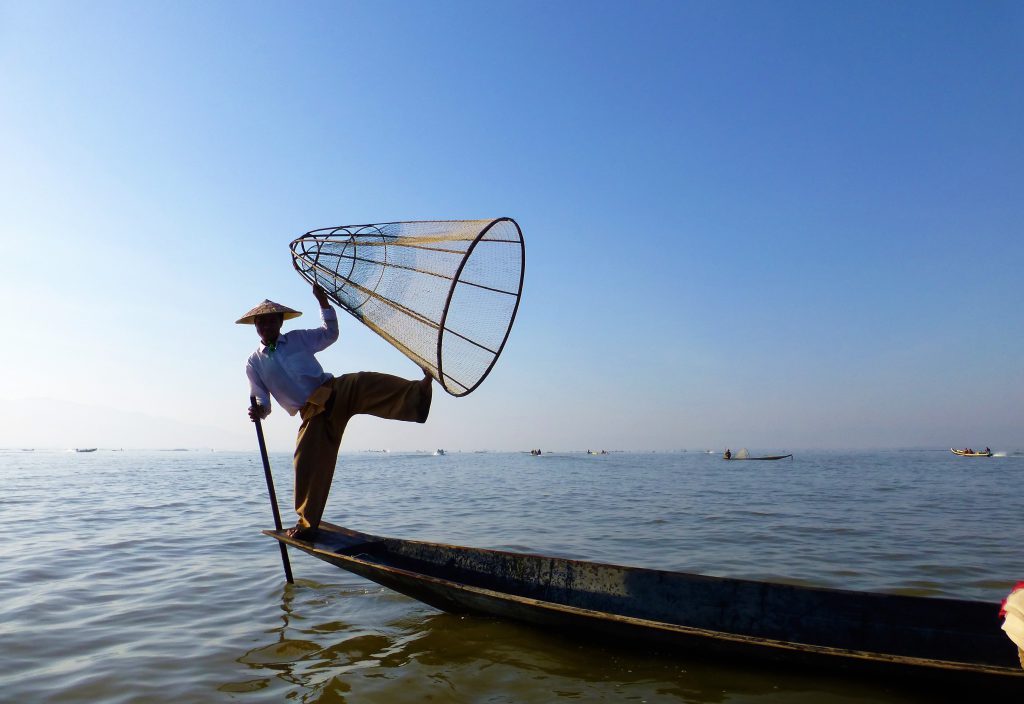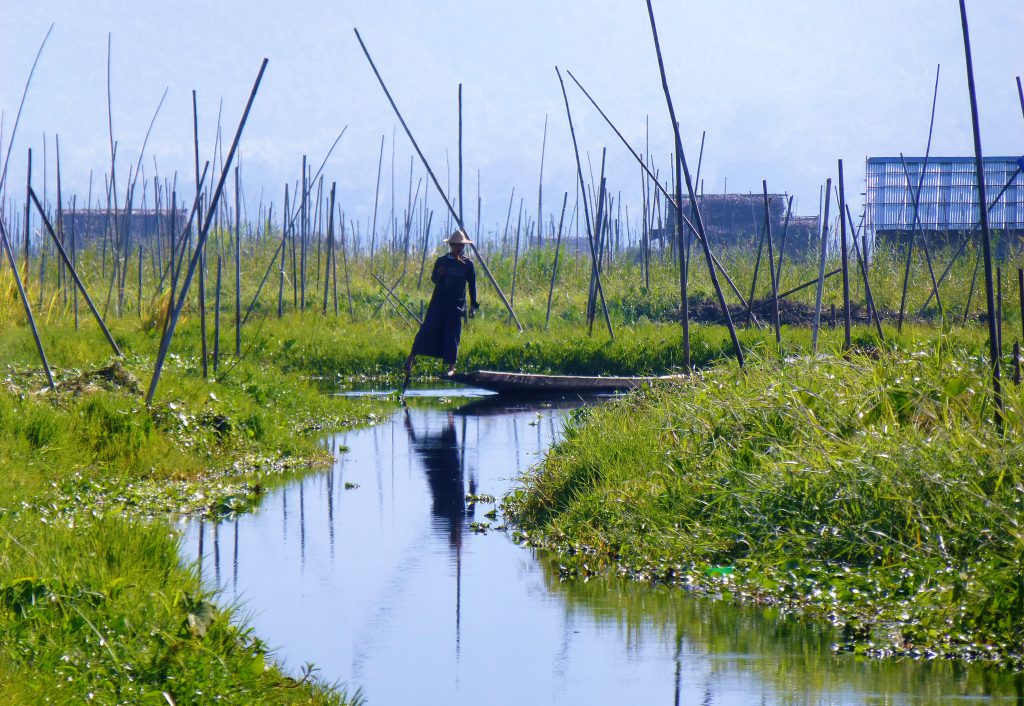 Legrower in the huge garden on the lake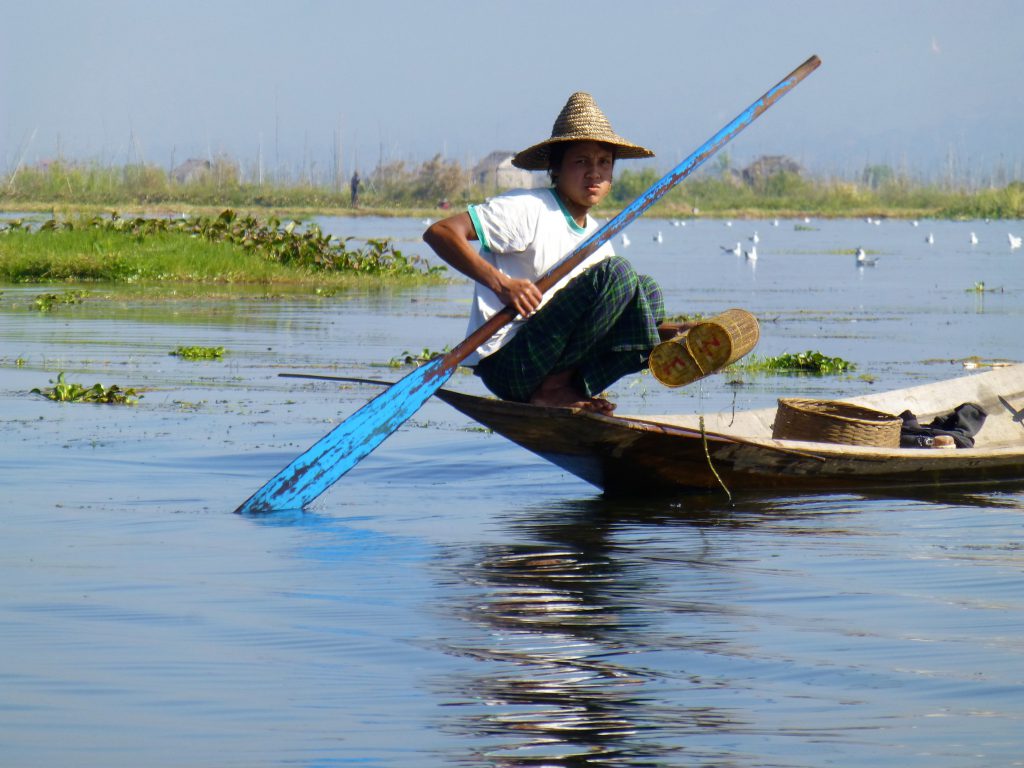 Fisherman on the lake
They are so friendly and helpfull where ever they can. My best experience with the hospitality of the people of Myanmar was the time I was sick and they took me to a doctor and even paid my bill.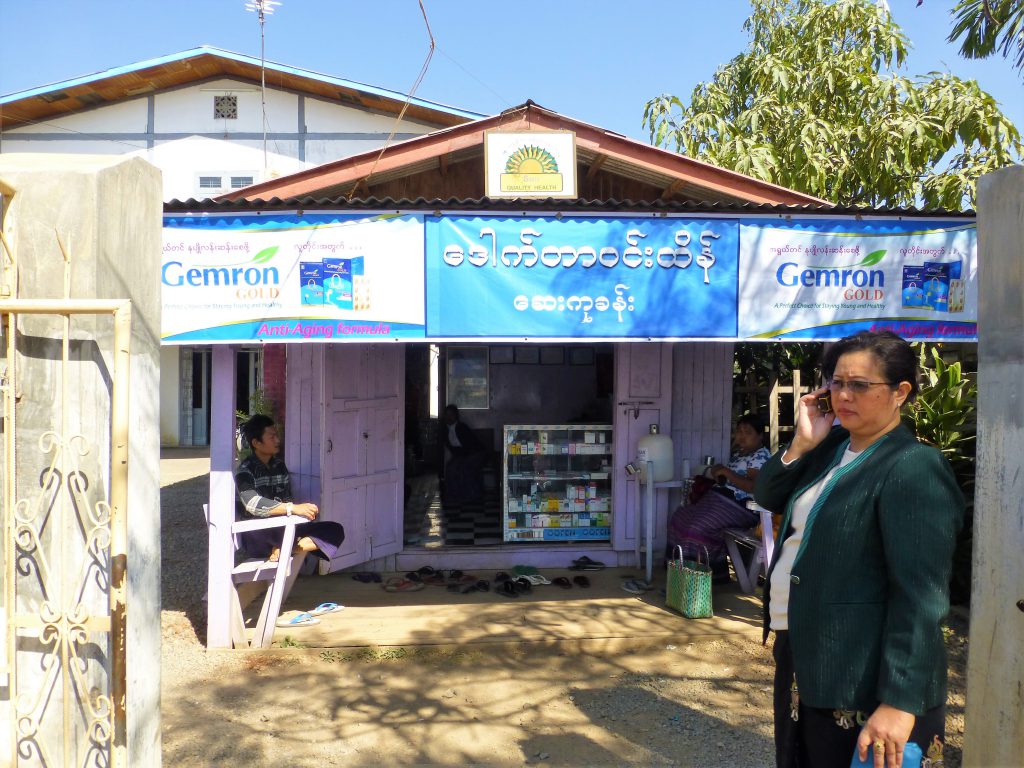 Woman of the hotel took me to her doctor's place
And they look beautiful with their white painted faces!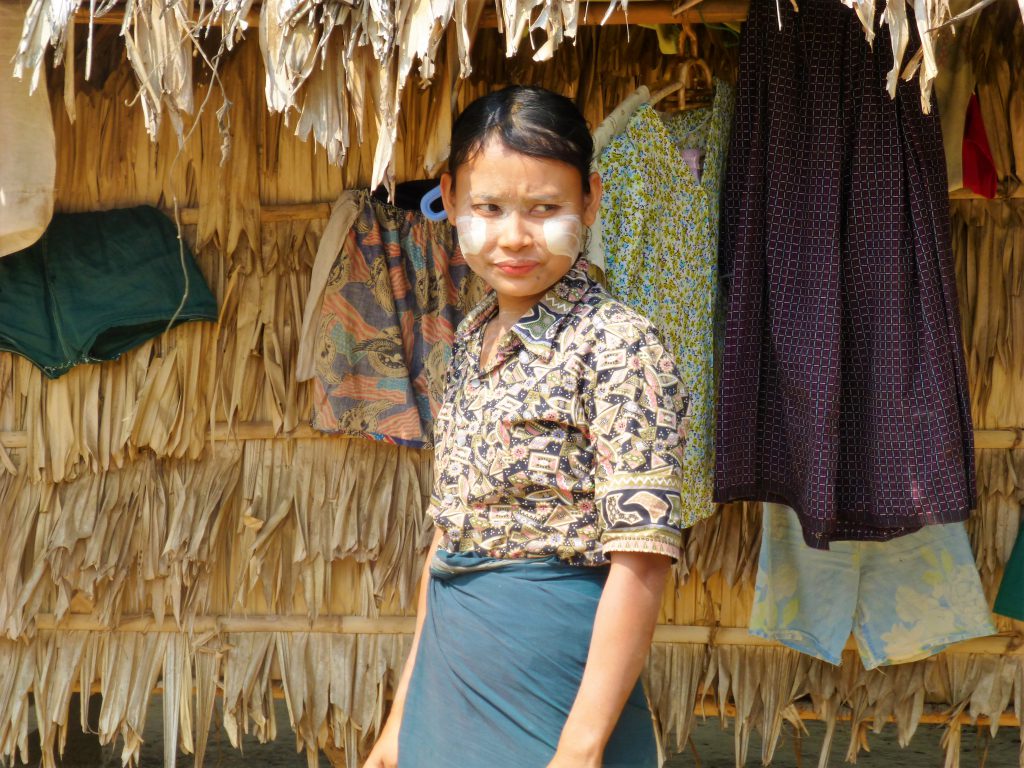 I saw this woman in
Chaung Tha
, a fishermen's village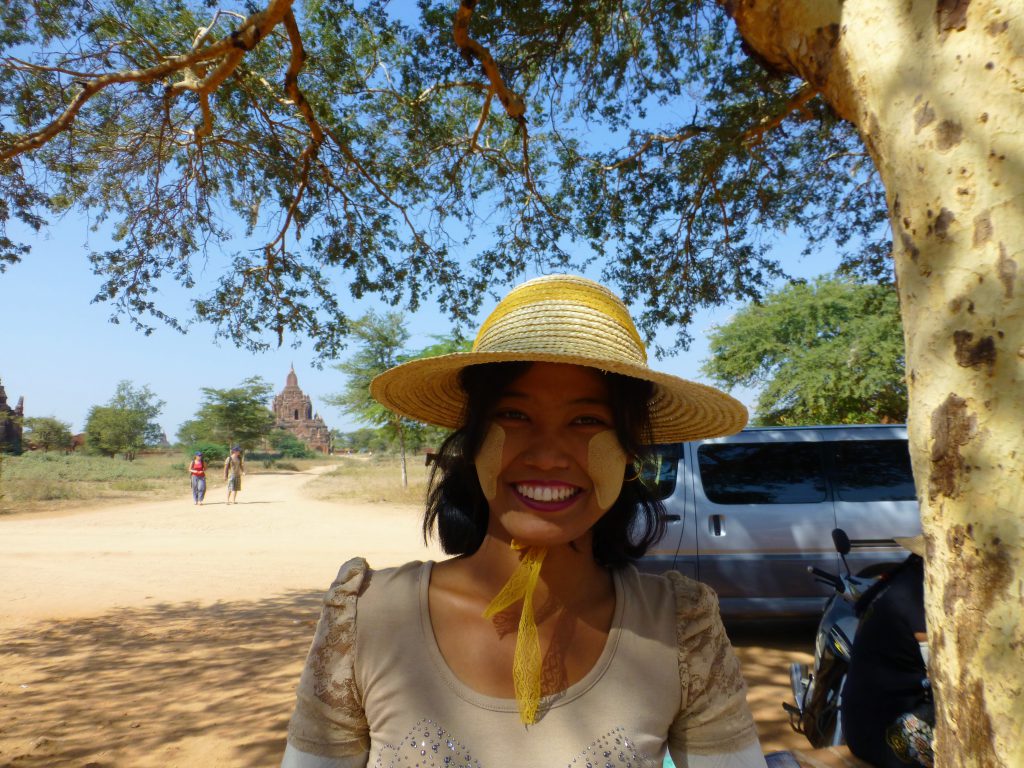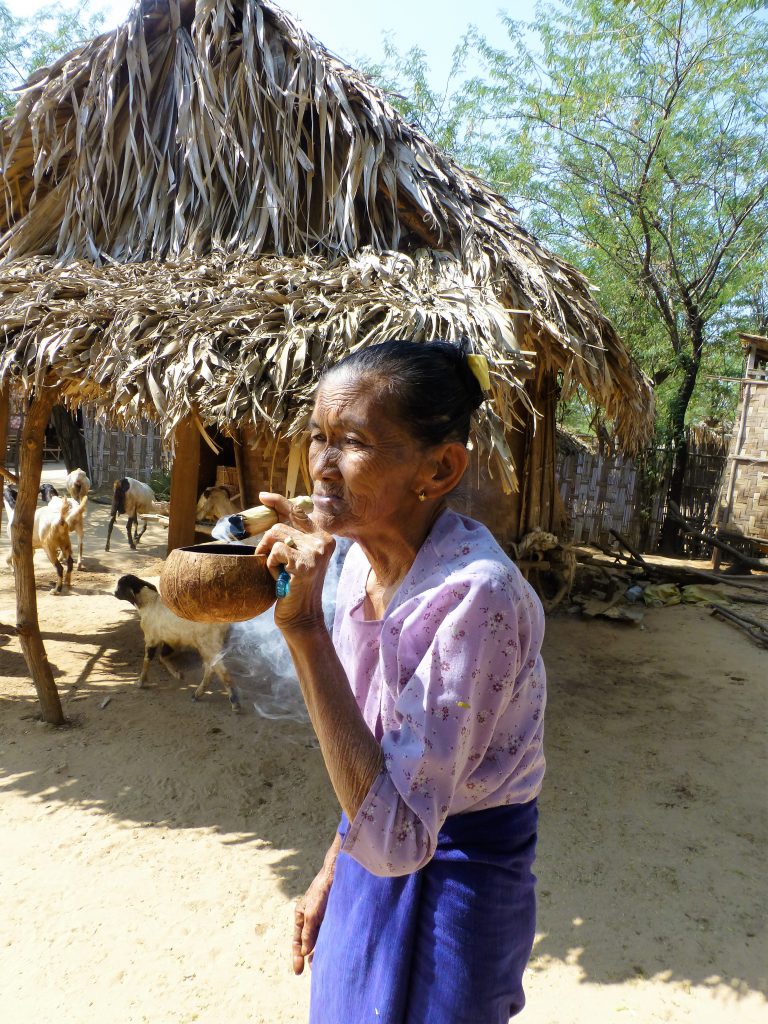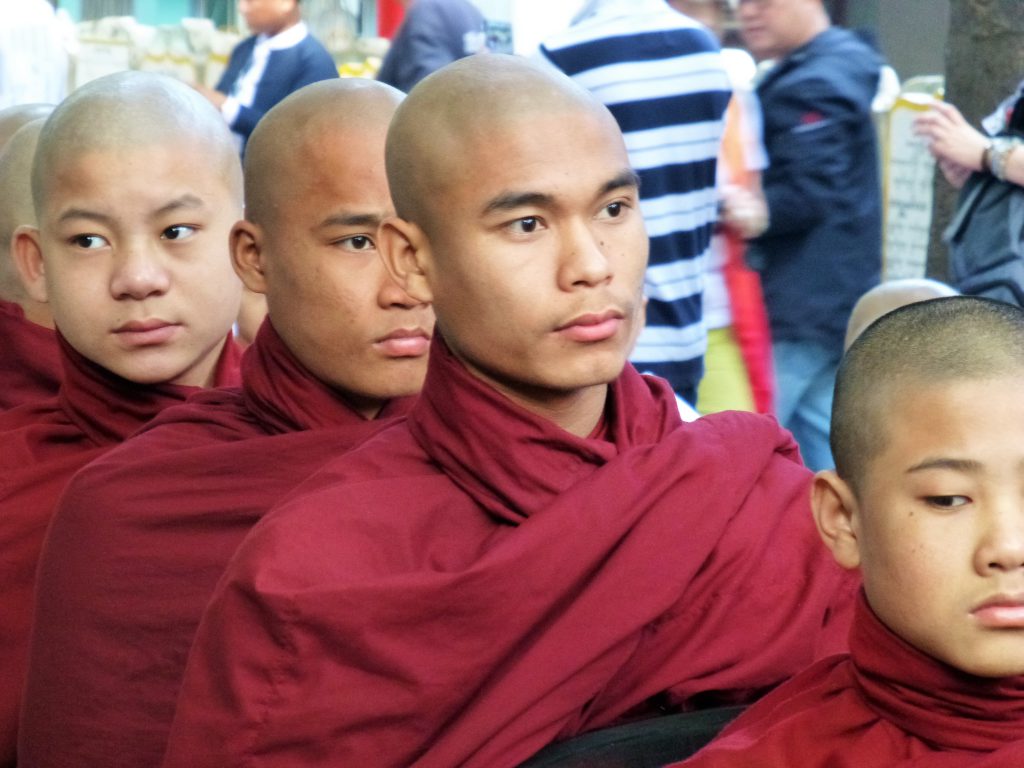 Monks waiting in line to get rice in Mandalay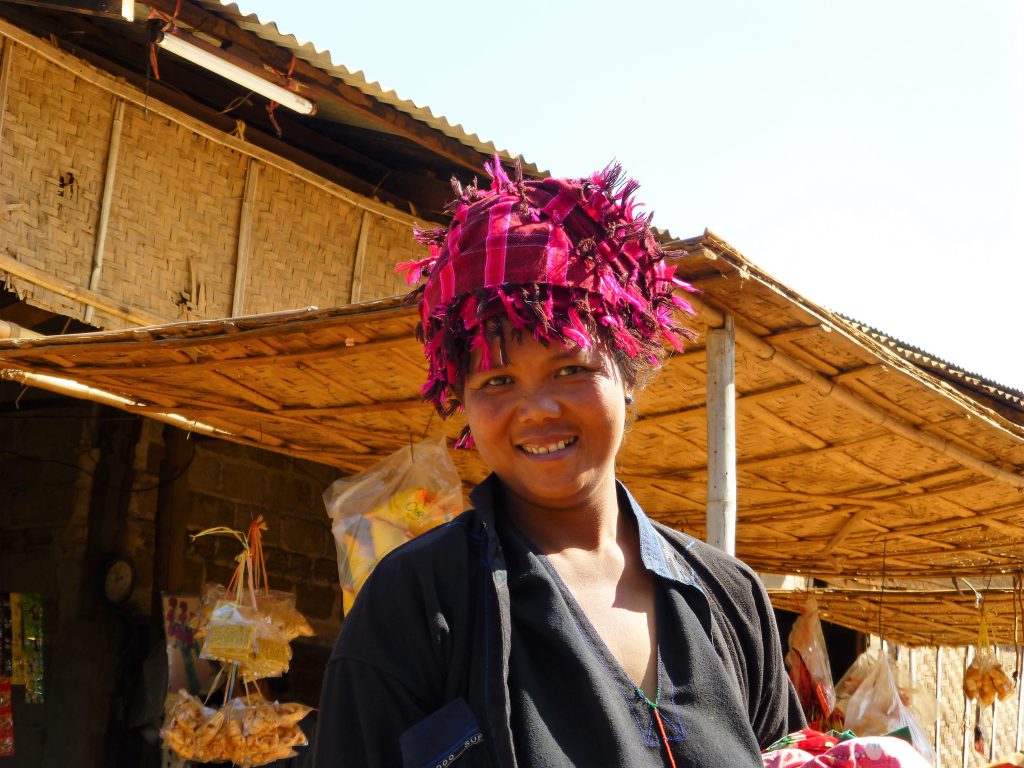 I saw this beautiful woman near Inle Lake. She lives in the mountains and came down to go wash and do some shopping!!
I would definitely go back for a second time to Myanmar.
So much more to explore in this great country!
Journey Through Myanmar
Would you like to share this post?
You'ld make me happy 🙂
Want to read more about my Myanmar travel?
Climbing the 700 Steps of Mt Popa, Myanmar
Getting a Personal Tour around Yangoon, Myanmar
Or would you like to see some other travels?
Hiking to the summit of Mt. Pulag – The Philippines
3 Days Exploring the Khao Yai NP – Thailand
Or can I inspire you to go Surfing?
I hope you love this world as much as I do!!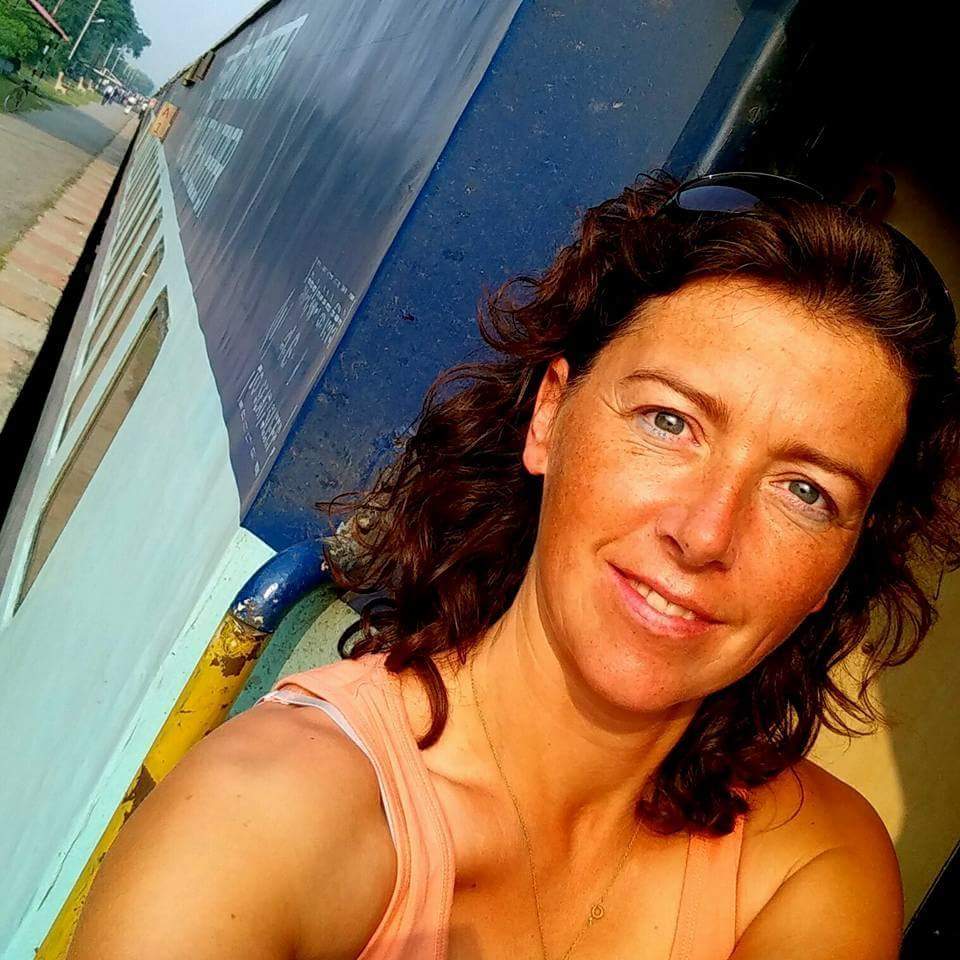 Jacomijn is een politieagent uit Nederland die jou graag laat zien hoe je veilig, actief en gezond de wereld kan over reizen. Safe and Healthy travel is a MUST